5 of the Scariest Movies Ever Made Are Now Streaming on Tubi
These are the scariest movies on Tubi, according to science.
With so many horror options to choose from, sometimes it's hard to choose the perfect movie to get your heart rate pumpin'. Fortunately, now you can narrow down your options with films that are scientifically proven to scare you. Even better, five of the scariest movies ever made are streaming for free on Tubi.
So, what makes these movies scientifically scary? In 2020, MoneySuperMarket broadband founded The Science of Scare project. They invite the volunteers to private screenings where they're hooked up to heart monitors and tracked throughout the films. Testers view several movies over the course of a few weeks to ensure they aren't burnt out and that the results are as accurate as possible. In previous years, they focused primarily on jumpscares rather than slow-burn scares. Over the years, they've tweaked how they track the film results. Now their findings are more accurate than ever.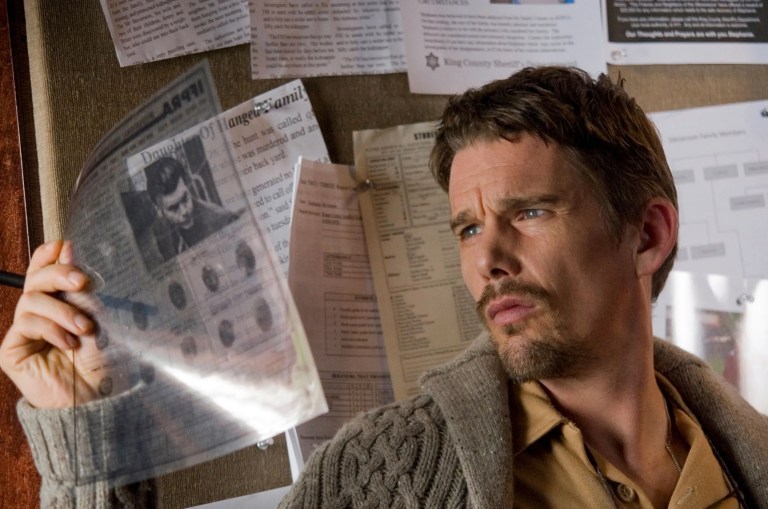 If the test subjects' heart rates rose, this was a good indicator of fear. They also measure heart rate variance (HRV), which measures the time between each heartbeat. Lower HRVs indicate the audience members feel stressed, which implies they're watching a slow-burn horror film. Once testing is finished, they average the HRT and HRV responses to create scores on a scale of 100. For context, Shrek's "scare score" rates a 3, while Sinister came in at 96.
If you want to test out the theory, here are five of the scientifically scariest movies streaming (free) on Tubi this spooky season.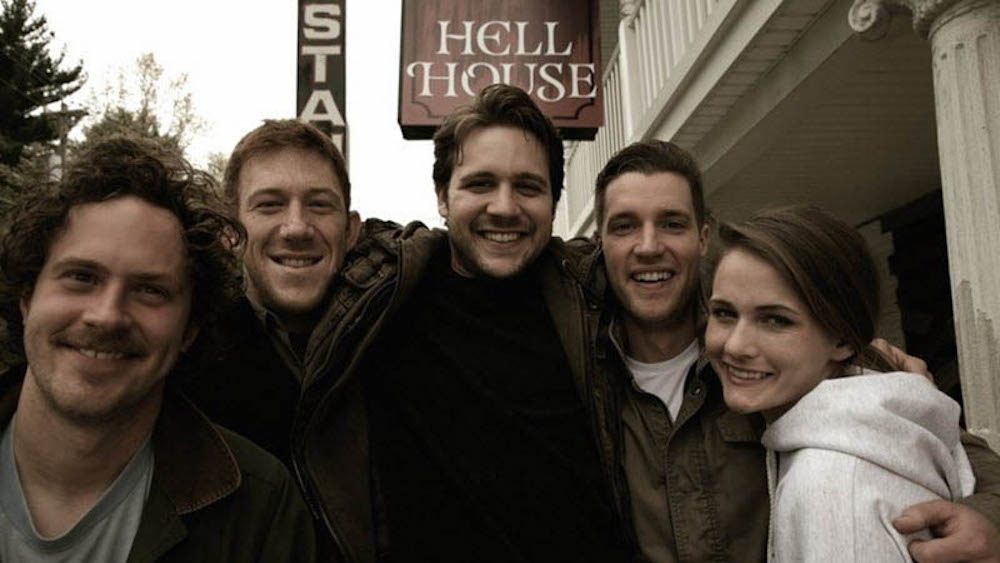 If you're a fan of home video-style horror movies, Hell House LLC is sure to raise your heart rate. Although the film isn't based on a true story, it's presented as a pretty convincing investigative documentary. This found-footage movie follows a film crew as they visit the tragedy site where 15 tour-goers and staff lost their lives after an unexplainable malfunction at a Halloween haunted house. Thanks to the footage left behind, they can piece together what led up to the tragedy. Hell House LLC ranks at number 9 on the 'Science of Scary' list with a scare score of 75.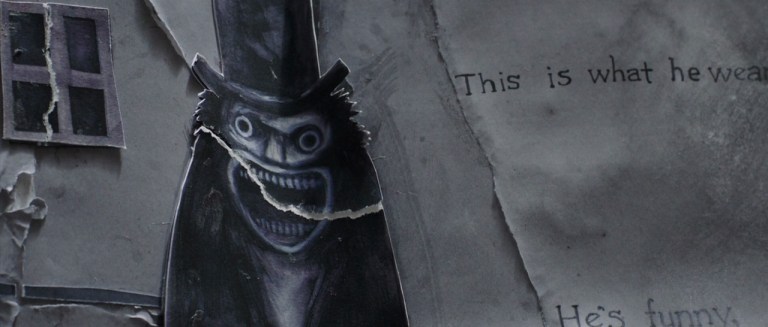 The legend goes that 'The Babadook," a humanoid monster, will torment its victims once they learn of its existence, so try not to let that alone keep you up at night. The movie follows Amelia Vanek (Essie Davis), a widow who's a mother to a six-year-old, Sam (Noah Wiseman). One night, Amelia gives in to Sam's request to read a pop-up book titled Mister Babadook. In the book, she learns of the monster, who is a tall, pale-faced being wearing a top hap and long, taloned fingers. Although Amelia is understandably disturbed, Sam becomes convinced that The Babadook is real. Sam not only displays erratic behavior, but strange events occur soon after the reading. There are strange sounds around the home; glass shards appear in food, and doors mysteriously open and close. Amelia assumes that the occurrences are Sam's doing, while Sam blames the Babadook. The Babadook earned 16th place in the Science of Scare study with a score of 72.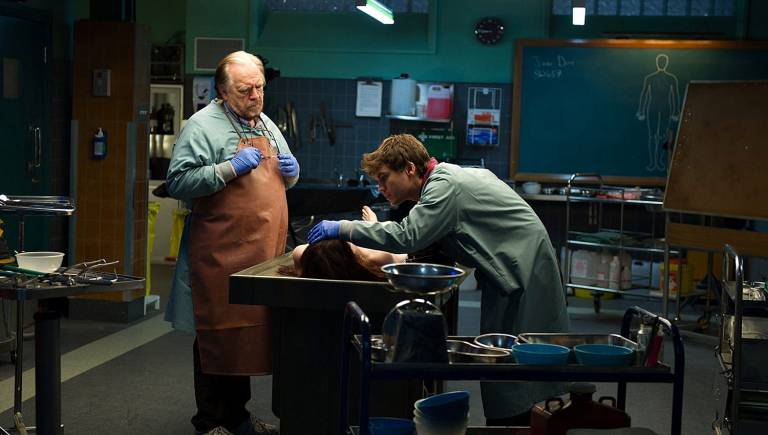 The Autopsy of Jane Doe is a suspense-horror movie that follows a series of unexplainable events during the autopsy of an unidentified woman (Olwen Kelly). A father-son coroner team (Brian Cox and Emile Hirsch) begins to search for clues about the young woman's death and instead have discoveries that give them more questions than answers. She has unexplainable scars on her organs, lung charring that can't be explained, and even a tooth wrapped in a cloth with writing on it. Who is this mystery woman, and what secrets does her body hold? If your favorite type of film is slow-burns that gradually up the ante, you'll want to add this one to your watch list. It ranks at number 18 on the Science of Scare's list, and the score is 70 for 2023.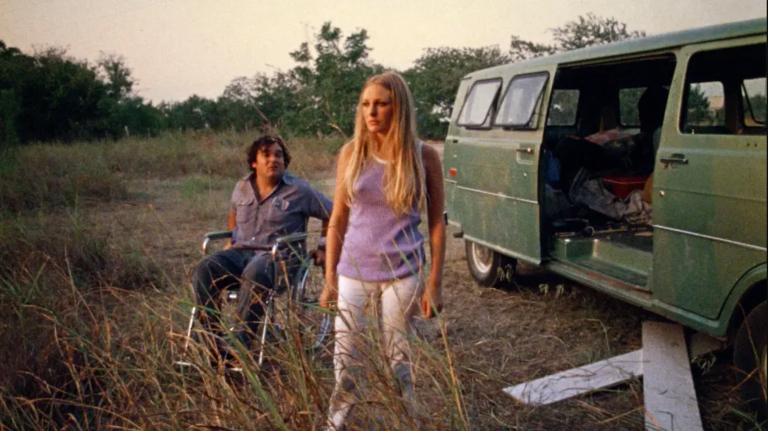 Texas Chainsaw Massacre is one of the most popular slasher horror movie franchises ever, and you can watch the first film for free on Tubi. The story begins when Sally, played by Marilyn Burns, hears that someone may have vandalized her grandfather's grave. She and her paraplegic brother, Franklin (Paul A. Partain,) and some friends head to the site to investigate. While there, they cross paths with the bloodthirsty outcast neighbors. A man wearing a mask made of human skin, known as Leatherface (Gunnar Hansen), attacks the group one by one with his chainsaw as they attempt to survive. Ranking on the Science of Scare list at 23 with a scare score of 65, it's a perfect option to watch this fall.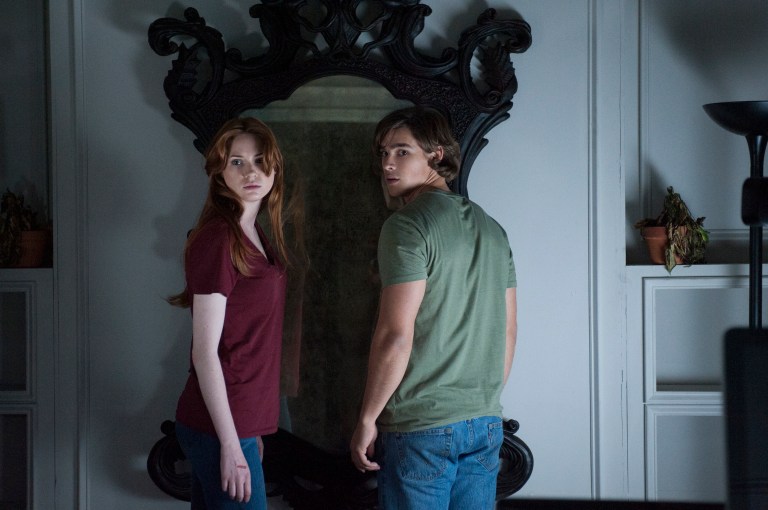 Oculus is a supernatural psychological horror film co-written and directed by Mike Flanagan. The film follows an adult brother and sister duo, Kaylee (Karen Gillan) and Tim (Brenton Thwaites), as they attempt to rebuild their relationship. Their parents died violently a decade earlier, and Kaylie believes an antique mirror the family owned, called the Lasser Glass, is the root of the tragedy. As it turns out, her suspicions are correct, with a malevolent force on the other side of the glass that induces hallucinations. The film takes place in two time periods: around the deaths and the present. For Mike Flanagan fans, Oculus is a movie you don't want to miss out on. It landed at 41 on the Science of Scare list with a score of 51.
Further reading: