Everything We Know About 'Don't Worry Darling' (2022) So Far
Wilde has said Don't Worry Darling will be "The Feminine Mystique on acid."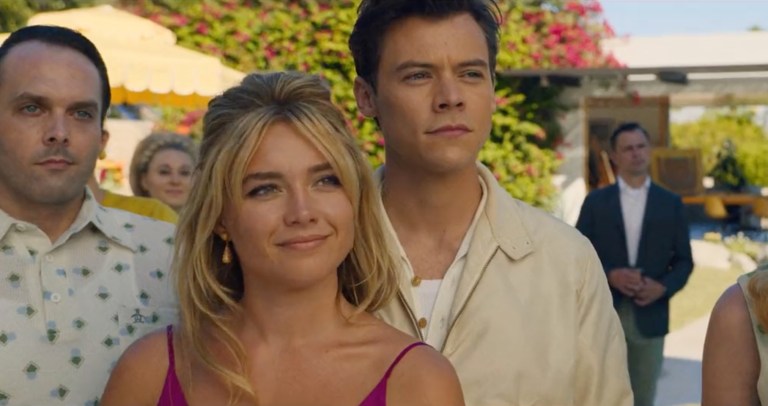 Don't Worry Darling (2022) is an upcoming psychological thriller starring Florence Pugh, Harry Styles, Chris Pine, Gemma Chan, KiKi Layne and Nick Kroll. Olivia Wilde also has a role in the film and is directing. The script was written by Katie Silberman who previously wrote the teen comedy film Booksmart (2019), Wilde's directorial debut. Longtime Darren Aronofsky cinematographer Matthew Libatique is also working on the film.
Wilde has said Don't Worry Darling will be "The Feminine Mystique on acid" and says it will make viewers ask themselves; "What are you willing to sacrifice in order to do what's right? If you really think about it, are you willing to blow up the system that serves you?"
The film is highly anticipated for a few reasons:
The success of Olivia Wilde's directorial debut, Booksmart, means people are excited to see what she will do next.
The script was sought after, independently of Wilde's involvement.
It will be Harry Style's (of One Direction and wholesome masculinity role model fame) first film as a lead.
People love talented actress Florence Pugh.
There has been a lot of speculation about the making of the film both because Wilde fired Shia LaBeouf for being aggressive behind the scenes and because Wilde (37) began dating LaBeouf's replacement, Harry Styles (28), after meeting him during production.
Trailer
Here is the first trailer for Don't Worry Darling:
What is 'Don't Worry Darling' About?
Don't Worry Darling's official synopsis reads: "A 1950's housewife living with her husband in a utopian experimental community begins to worry that his glamorous company may be hiding disturbing secrets."
The film will be an erotic psychological thriller in the lineage of Adrian Lyne's Fatal Attraction (1987) and Indecent Proposal (1993).
One [scene], featuring a hardworking Styles and a most ​gratified Pugh, is going to generate some serious attention — and, if the devotion of Styles's fan base is any indication, hysteria — when 'Don't Worry Darling' is released. When I work up the blushing courage to ask Wilde about it, she gets technical, talking about overhead angles and wraparound shots, though she readily volunteers that she intends for her audience to 'realize how rarely they see female hunger, and specifically this type of female pleasure.

Vogue cover story on Olivia Wilde
'Don't Worry Darling' Behind the Scenes:
After the success of Olivia Wilde's directorial debut, Booksmart (2019), there was a bidding war with 18 studios to buy her next project. The winner was New Line Cinema and the script for Don't Worry Darling was similarly sought after, appearing on a list of the most liked projects in Hollywood that had yet to be made.
Wilde planned to play the lead role, but changed her mind after seeing Pugh in Midsommar (2019).
The film got more attention when actor Shia LaBeouf was fired before filming even started. While the stated reason was "scheduling conflicts" the actual reason was "poor behavior" that included not getting along with the rest of the cast. As a director, Wilde has a "zero asshole policy" in an effort to prioritize the team's collaboration over an individual actor's ego. This is a departure from the Hollywood norm, where, for example, director Darren Aronofsky sent actresses Natalie Portman and Mila Kunis text messages ranking their performances in a (thankfully failed) effort to create animosity between the leads on the set of Black Swan (2010).
Several months after he was fired from the film, LaBeouf was sued by former girlfriend FKA Twiggs for sexual battery, assault, and infliction of emotional distress. Musician Sia also disclosed that LaBeouf was a "pathological liar" who "conned me into an adulterous relationship claiming to be single." Wilde voiced support for FKA Twiggs following her disclosure. LaBeouf admitted to the abuse and asked for forgiveness.
After meeting during production, Olivia Wilde and Harry Styles began a relationship. This is Wilde's first public relationship since her divorce from actor Jason Sudeikis. Wilde and Styles support each other's careers by wearing each other's merch, it's pretty cute.
'Don't Worry Darling' Release Date: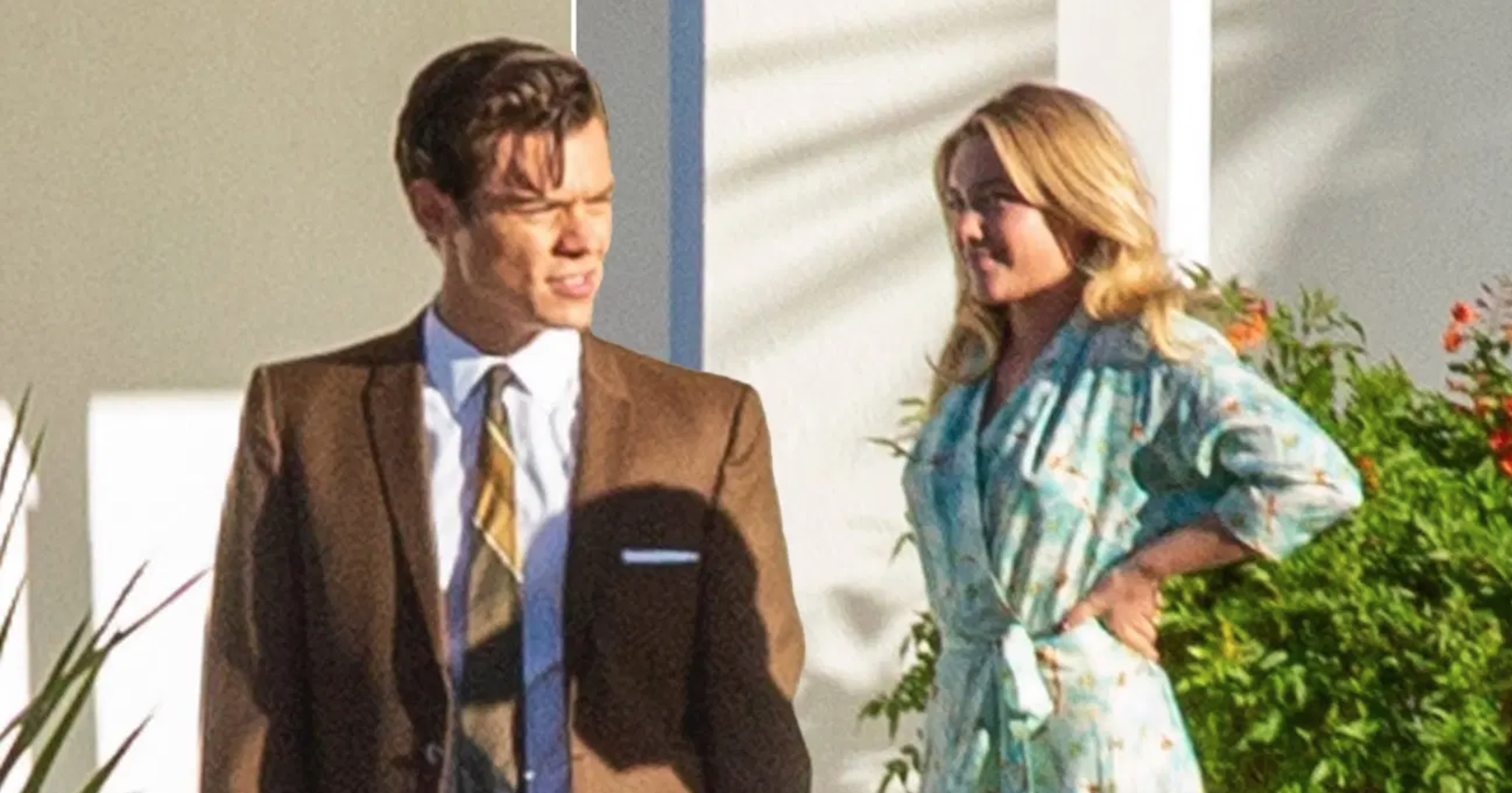 New Line Cinema and Warner Bros is releasing Don't Worry Darling on September 23, 2022. As with all Warner Bros movies this year, it will hit HBO Max 45 days later, on November 5, 2022.