Everything Jenna Ortega Has Said About 'Scream VI'
"It's so action-heavy and so gore-heavy that I think you're gonna be distracted almost."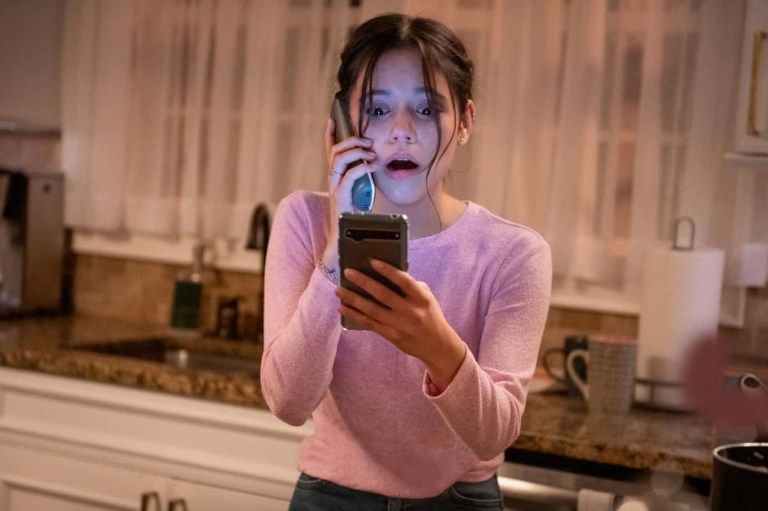 2022 was Jenna Ortega's year as horror's favorite scream queen. In a single year Ortega starred in Scream (2022) as the half-sister of Billy Loomis' daughter who is targeted by Ghostface. In X (2022) she played a prude turned pornographer stranded on a Texas farm with a mass murderer named Pearl. In the Foo Fighter's horror movie Studio 666 (2022), Ortega again travelled back in time to play a heavy metal drummer, Skye Willow, in 1993. Somewhere, Ortega also found the time to star in Tim Burton's imagining of the Addams family, Wednesday on Netflix.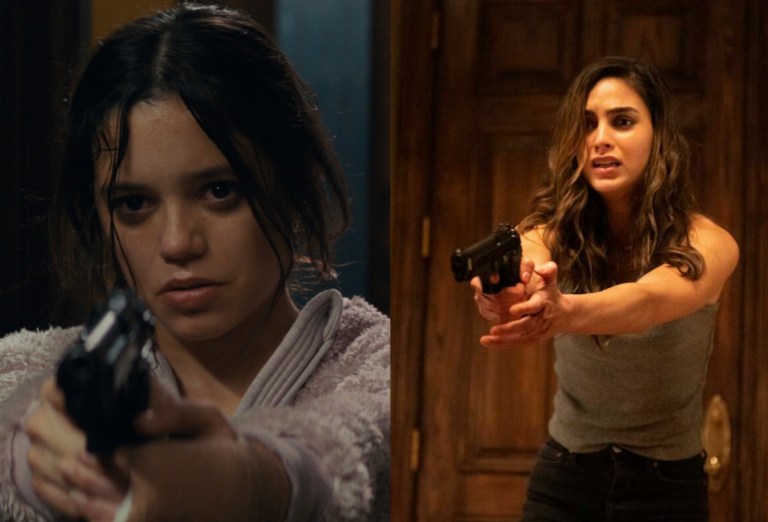 In Scream 6 (2023) Jenna Ortega will be reprising her role as Tara Carpenter, whose sister (Sam Carpenter, played by Melissa Barrera) may have inherited the Loomis family crazy from her father, Billy Loomis. Both Billy (Skeet Ulrich) and his mother (Laurie Metcalf) have donned the Ghostface costume to terrorize Woodsboro survivors and their friends. Will Sam Carpenter be next?
Plot details for Scream 6 are sparse, but we know that the Woodsboro survivors of Scream 5 (2022) have relocated to New York City where Ghostface turns up to stalk them again. Here's what Jenna Ortega has said about the upcoming sequel:
In an interview with ET, Ortega stated that fans won't miss Neve Campbell in Scream 6 (the first Scream sequel that won't feature Campbell's character Sidney Prescott) because "there's so much going on in this next one, that it's so action-heavy and so gore-heavy that I think you're gonna be distracted almost."
Previously, Ortega told ET that this may be the goriest Scream sequel yet: "Ghostface gets a lot more intimidating. I just read part of the script, and it just gets more and more gory. I think that this is probably the most aggressive and violent version of Ghostface we've ever seen, which I think will really be fun to shoot."
Ortega has also hinted that the chase scenes in Scream 6 will rival a fan favorite in the series, the chase between Gale Weathers (Courtney Cox) and Ghostface in Scream 2 (1997) saying, "I'm so excited about it because there's a lot of good chase sequences…Kind of reminiscent of… in Scream 2 there's a chase between Gale and Ghostface through the lab. I feel like we have a lot of stuff like that."
In Scream 5 Ortega's character was attacked in the opening scene and spent most of the movie injured and infirm. She's said that she's excited to be able to build more of her character in Scream 6: "In the fifth installment, I only ever shot with Ghostface, and I was only ever screaming and crying on the floor. So on this second one, I had to interact with my other cast mates and give her some sort of a personality, and that was really fun for me."
Horror fans will find out all the details about Jenna Ortega's fate in the Scream universe when Scream 6 releases on March 10, 2023.
Does Jenna Ortega die in Scream 6?
Scream 6 (2023) will be released on March 10, 2023. Horror fans will find out the fate of Jenna Ortega's Scream character, Tara Carpenter, then.
Will Jenna Ortega be in Scream 7?
As Scream 6 is unreleased, there are no official plans for Scream 7 at this point and Tara Carpenter's fate is unknown.
Further reading: