Everything We Know About Jordan Peele's Next Movie 'Nope' (2022)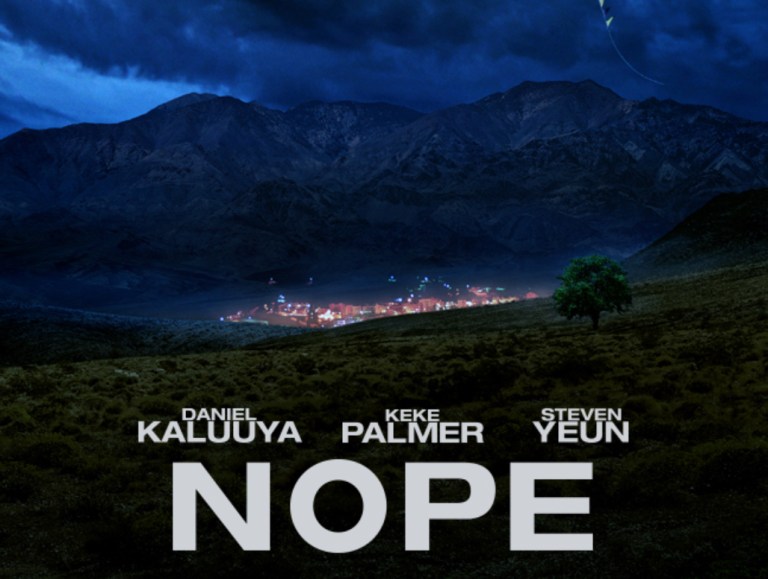 Academy Award winner Jordan Peele and his Monkey Paw production company have blessed the horror community with a real game changer in 2017's Get Out and has followed it up with the successful film Us (2019) and a slew of other projects like executive producing the Candyman reboot and producing Lovecraft Country and a revival of The Twilight Zone. Like M. Night Shyamalan in his hey day, everyone is wondering what Peele will do next and whether he can recapture the magic of his first mega hit.
Jordan Peele has shared little information about his next project other than his cast, the title, the poster, and the release date. Nope will be released 7.22.22:
Nope will star Daniel Kaluuya, Keke Palmer, and Steven Yeun. Kaluuya had the starring role in Get Out. Palmer has worked with Peele on his comedy show, Key & Peele, and was on the horror TV shows Scream Queens and Scream. Yeun is most famous for his role as Glenn on The Walking Dead (rip) and became the first Asian American to be nominated for an Academy Award for Best Supporting Actor for his role in Minari (2020). Barbie Ferreira, Brandon Perea, and Michael Wincott will have supporting roles.