Everything We Know So Far About 'Scream' (2022)
Matt Bettinelli-Olpin has promised that while the film will be accessible to people who have never seen any of the Scream movies, it will also be filled with easter eggs for die-hard horror fans.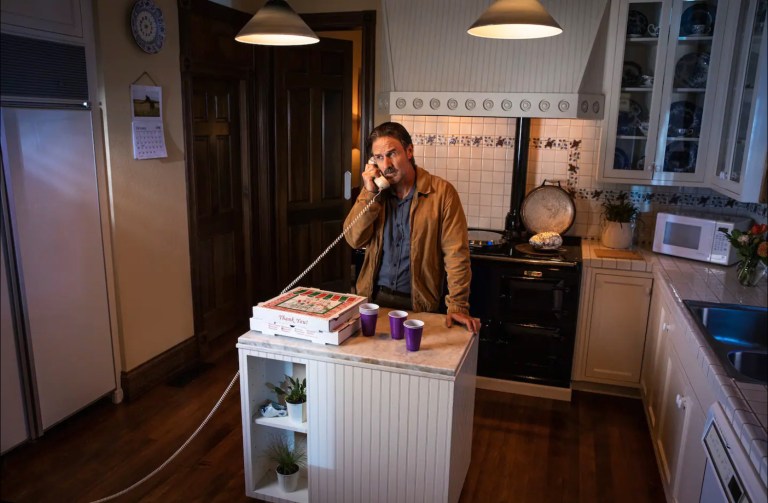 Like many millennials, Scream (1996) is the horror movie that got me into horror movies. I was obsessed with the self-referential humor and the world of "rules" that were supposed to keep you safe from the bad guy. Just like the teens in the movie, I grew up with endless franchise sequels of 80s slasher movies and I thought I knew how things in horror movies were supposed to work.
Scream upended all of that with a final girl who wasn't virginal or stupid, or even rescued by a hero at the end. In one scene Sidney Prescott makes fun of women in horror "running up the stairs when they could be running out the front door" and in the next, she herself falls victim to that very trope. As the movies evolved, so did the meta nature of the franchise. Scream 2 introduces the Stab franchise and the concept of a movie within a movie that became the foundation of Scream 3. By Scream 4 we've got the "gay kid" telling the killer they can't be killed because gay kids aren't supposed to die in horror movies. And the whole time all of this actually hysterical, interesting, culturally significant murder mystery plot is going on, each movie happens to also be genuinely scary and fulfill the expectations the audience has for a slasher movie.
Scream is one of the most interesting horror franchises of all time, the best horror movie of the 90s, and I'm excited to see what 2022's fifth Scream installment is going to say about where we're at in horror since the original premiered 25 years ago. Here is a running list of everything we know about Scream 5, titled Scream, so far:
Trailer
This is the first trailer for Scream:
Featured in the Scream trailer are the three main survivors: Sidney, Dewey, and Gale. The trio talk about the return of Ghostface and Sidney, the consummate survivor, says she has a gun. We also hear that this time Ghostface "feels different" and is targeting the families of the original killers.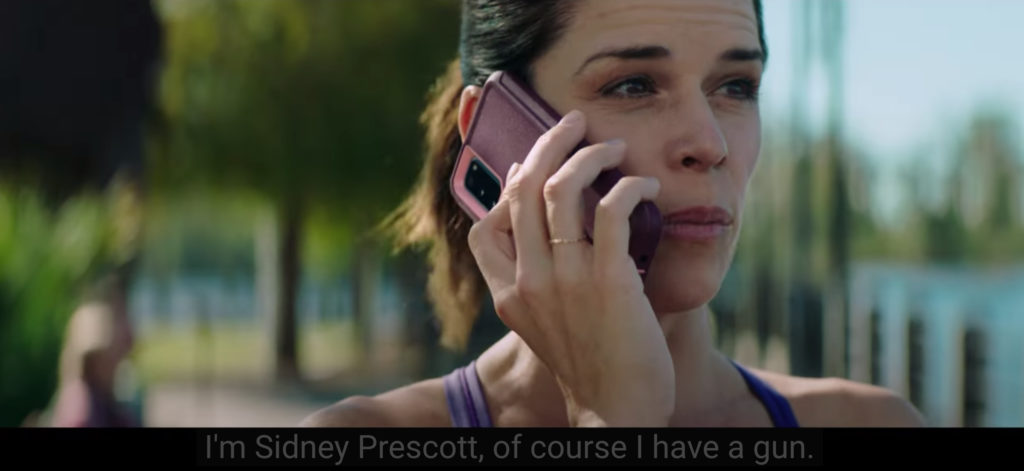 It seems like Jenny Ortega as the character "Tara Carpenter" might be the opening scene kill. We see Ghostface messing with her home security app and unlocking the doors. I was wondering how Scream 5 would incorporate modern technology into the movies. I mean, if you live in Woodsboro in 2021 you have a Ring doorbell and game cameras and floodlights all over your property, right?
It also seems like Dewey and Gale might be divorced or separated? The house Dewey is calling from might be the Riley home we saw in the original Scream, it also isn't decorated like a place that Gale would live. This would also mirror the actors' real life relationship (which the Scream franchise loves to do) where they met and fell in love in the earlier movies, married, and eventually (sadly!) divorced. Dewey also seems to be taking over Randy Meeks role as the narrator who gives us the "rules" of the movie.
Overall, it's an exciting trailer that (thankfully) doesn't give much away.
Writers and directors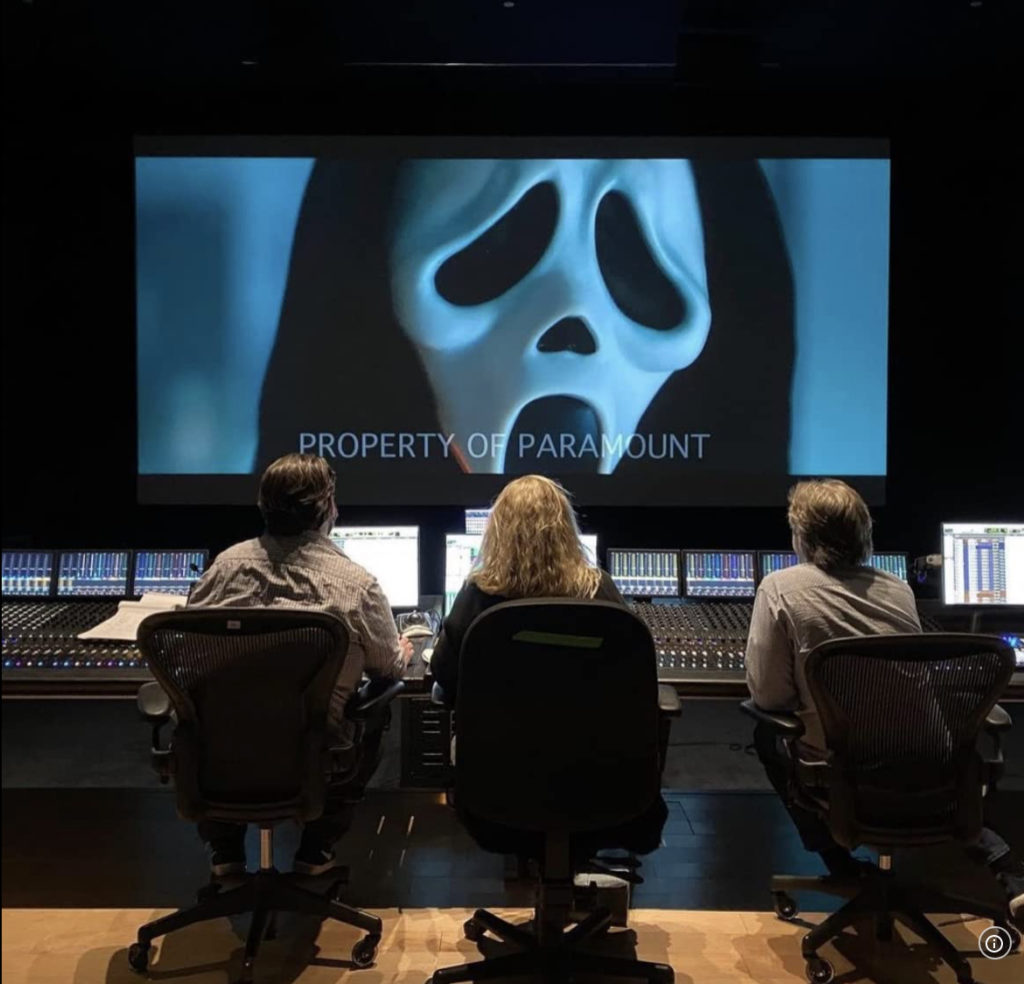 Scream 5 was written by James Vanderbilt and Guy Busick. Vanderbilt is a literal Vanderbilt and wrote the David Fincher movie Zodiac (2007) along with a handful of other movies like The Amazing Spider-Man (2012), Independence Day: Resurgence (2016), and Murder Mystery (2019). Busick wrote the excellent horror comedy Ready or Not (2019) and a few episodes of the TV show Castle Rock.
Sadly, this will be the first Scream movie not directed by Wes Craven as he passed in 2015. Duo Matt Bettinelli-Olpin and Tyler Gillett directed the film, they previously co-directed Ready or Not and segments of V/H/S (2012), so that's a good sign. Kevin Williamson, the original writer of Scream (1996) is executive producing the project. Neve Campbell said of Bettinelli-Olpin and Tyler Gillett: "The two directors wrote me a very touching letter about Wes Craven and how he was such an inspiration to them and how they really want to honor him, and that meant a great, great deal to me."
Matt Bettinelli-Olpin has promised that while the film will be accessible to people who have never seen any of the Scream movies, it will also be filled with easter eggs for die-hard horror fans.
Cast
The main living survivors of Ghostface are all returning to Woodsboro for Scream 5:
Neve Campbell as Sidney Prescott
David Arquette as Dewey Riley
Courteney Cox as Gale Weathers-Riley
Marley Shelton will also be reprising her role from Scream 4 as Judy Hicks. Shelton was praised for her creepy performance and with one of her character's relatives being cast in Scream 5 (see below) it looks like her role is being expanded in this installment!
Roger L. Jackson will also be returning as the iconic voice of Ghostface. New cast and characters for Scream are:
Melissa Barrera as Sam Carpenter
Jenny Ortega as Tara Carpenter
Dylan Minnette as Wes Hicks (likely related to Deputy Judy Hicks)
Jack Quaid as Richie Kirsch
Jasmin Savoy Brown as Mindy Meeks-Martin (likely a relative of Randy Meeks)
Mason Gooding as Chad Meeks-Martin (likely a relative of Randy Meeks)
Sonia Ammar as Liv McKenzie (possibly related to the neighbors of Casey Becker referenced in the original, itself a reference to the neighbors "the McKenzies" in Halloween)
Mikey Madison as Amber Freeman
Kyle Gallner as Vince
Reggie Conquest as Deputy Farney
Chester Tam as Deputy Vinson
The characters Sam and Tara Carpenter are also likely a nod to a big inspiration for both Kevin Williamson and Wes Craven in creating the Scream universe: Halloween (1978) directed by John Carpenter. Previously in Scream (1996) the horror director was also referenced in an in-joke when Sidney and Tatum talk about a fictional director named "Wes Carpenter", a cross between Wes Craven and John Carpenter.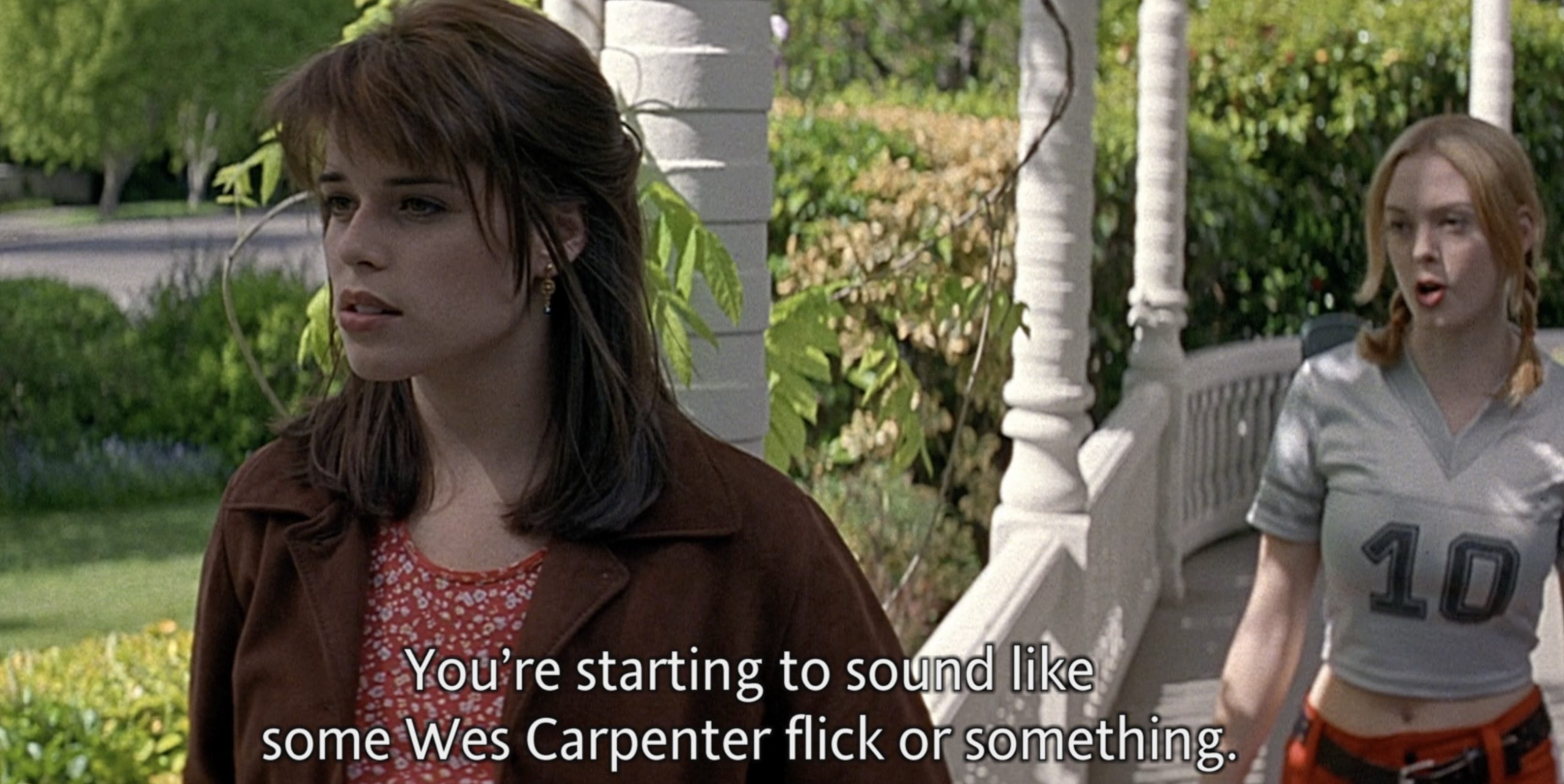 Unfortunately, it really seems like if fan favorite character Kirby Reed (played by Hayden Panettiere) were returning, we'd have heard about it by now. Her character was stabbed in Scream 4 but the script says she was still moving and her fate was left uncertain. Her fate will likely be discussed in Scream 5.
Release date
Scream's release date is January 14, 2022.
Plot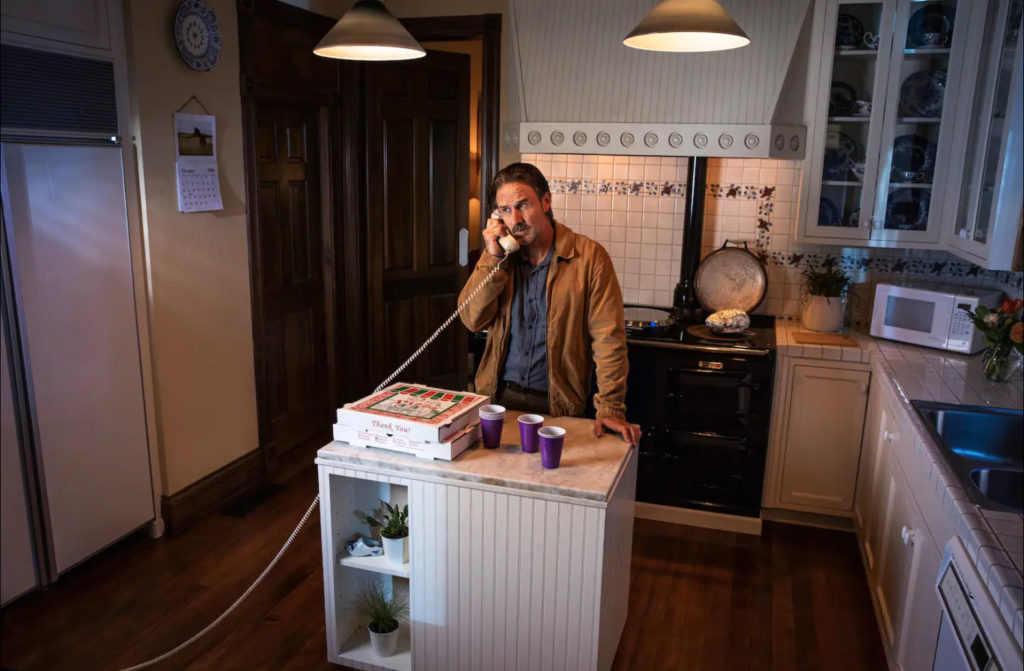 So far, Scream is one of the elite few horror franchises to have its main character return for every movie. Scream 5 is titled Scream because it is a "relaunch" of the franchise and a direct sequel to Scream 4 (2011). It's not clear how a movie with so many returning characters is a relaunch but the titling of the movie is meant to make it clear to audiences that this is a new version of the Scream story. That makes me think that something final will happen with the character of Sidney Prescott (and possibly Dewey and Gale) that redirects the franchise away from Sidney as the main character in the future. Whether this means her character will be killed off (or will become Ghostface herself!) is unclear.
Officially, the plot synopsis released by Paramount pictures is: "A new installment of the 'Scream' horror franchise will follow a woman returning to her home town to try to find out who has been committing a series of vicious crimes."
While promoting Scream 4 Bob Weinstein told media that Scream 5 and Scream 6 would be greenlit if Scream 4 performed well. This was discussed as a "new trilogy" that would start with Scream 4 and complement the original trilogy. That didn't happen but it does mean that ideas for the continuation of the series have been being discussed for years. The origin of this script may go all the way back to 1995 when Kevin Williamson conceived of Scream and pitched it as a ready-made horror franchise with ideas for several sequels already sketched out. Williamson was contracted through this film, but had submitted ideas for Scream 5 and Scream 6 while working on Scream 4.
Where we left off with the returning cast:
Sidney Prescott: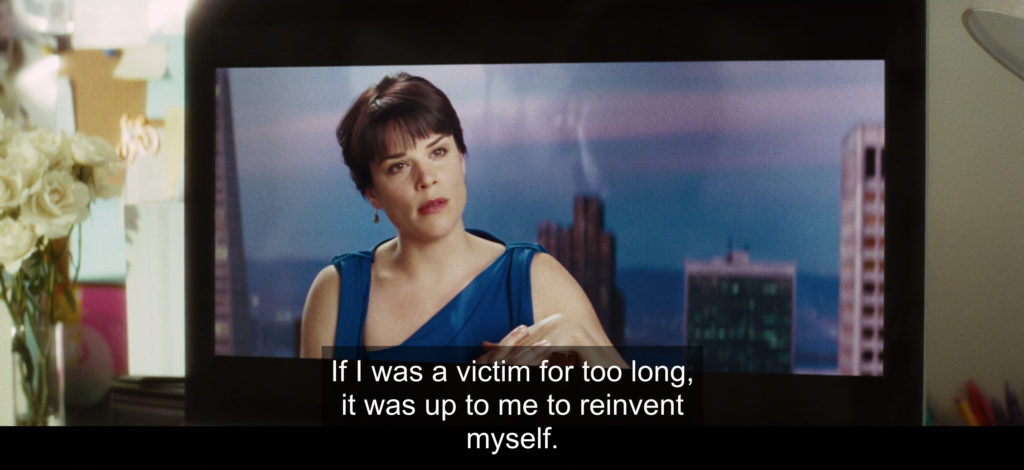 A deleted scene in Scream 4 shows Sheriff Riley explaining that Sidney's father, Neil Prescott, died after the events of Scream 3 and at that point Sidney had not returned to Woodsboro since he passed. Scream 4 culminated in Sidney losing her remaining family members.
Scream 3 showed Sidney hiding at a remote home in the woods and working remotely. Only a few people knew Sidney's real identity and where she lived. During this time it also seems like Sidney took self-defense seriously, being a more skilled fighter than in past movies and even keeping a gun in her work desk at home. In Scream 4 it seems Sidney has abandoned this role and asserts through her book, Out of Darkness, she has reinvented herself and will no longer play the victim role. In that movie she did not carry a gun and though she outsmarts Ghostface several times, it's not through physical contact as Scream 3 showed she had prepared for.
So far we know that in Scream (2022) Sidney again carries a gun and is now a mother! Neve Campbell said, "Sidney is now a mother. So another level of strength as a woman. She's living out of her hometown. She lives away. And she has a happy life. And that's all I can tell you!"
Gale Weathers-Riley: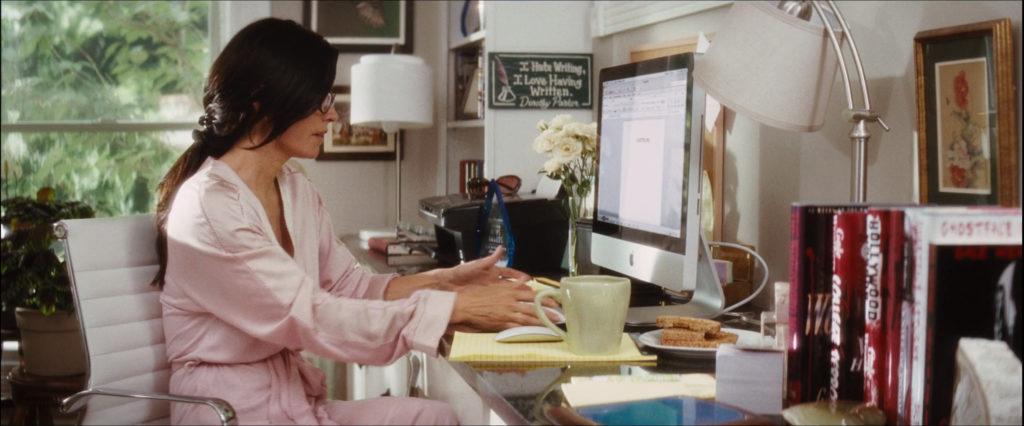 Originally, Dewey and Gale were going to have a baby in Scream 4 but that story arc was abandoned because involving a baby in a slasher movie seemed too dark and distracting. Instead the movie showed their marital problems as Gale struggled to settle into suburban life and Dewey was being pursued by his coworker, Deputy Judy Hicks. Gale is working to reinvent herself as a fiction writer, leaving her past as a successful tabloid journalist and bestselling true crime writer in the past. Dewey tells Sidney there "isn't much to write about" in Woodsboro and Gale is kind of a fish out of water in Dewey's life.
Dewey Riley: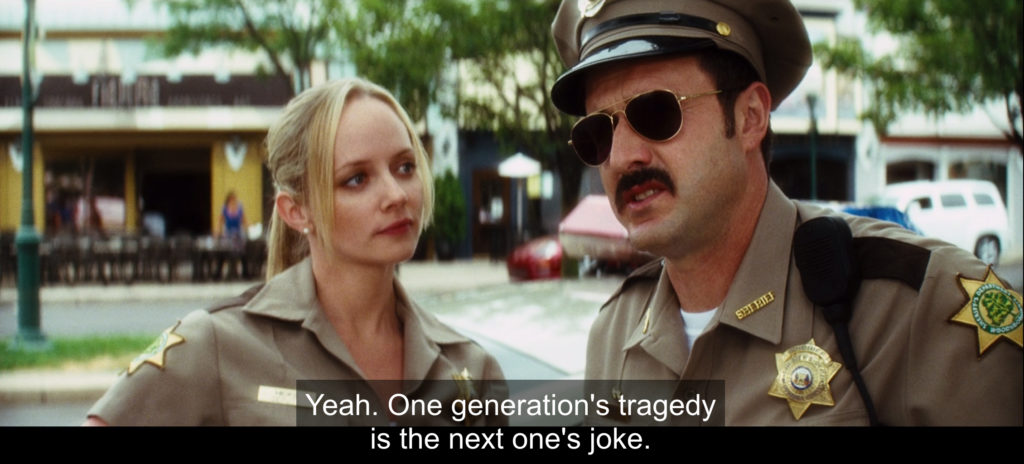 Dewey Riley was sheriff of Woodsboro in Scream 4. The cast list for Scream 5 lets us now that Judy Hicks is now sheriff. This may be due to injuries Dewey has sustained throughout the films, including 6 blows to the head from Jill Roberts with a metal bedpan. Main plot points for Dewey in Scream 4 was his relationship with Gale and whether she fits into his life in Woodsboro as well as Deputy Judy competing with Gale for his affection.
Judy Hicks: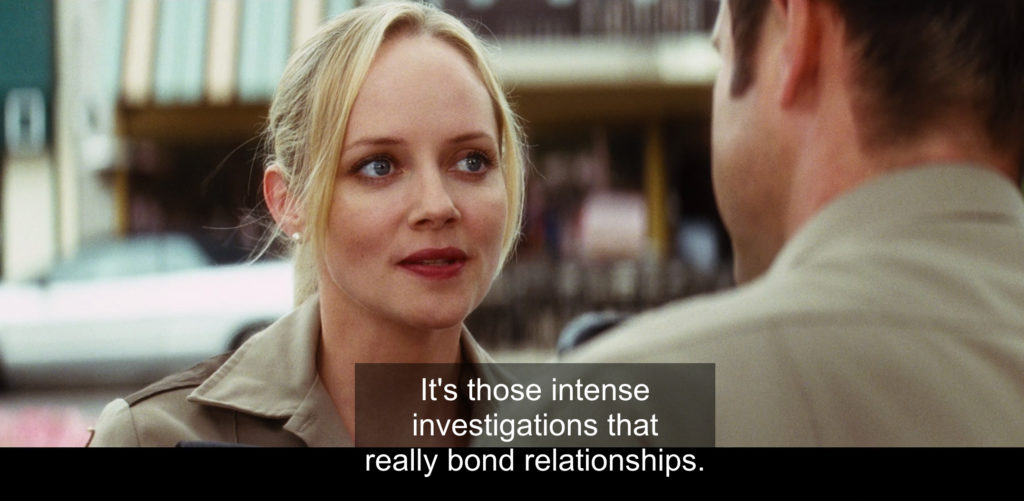 Marley Shelton gave an incredible performance as the earnest Barney Fife-ish deputy, both portraying this generations Dewey Riley and working with (and having a crush on) the actual Dewey, who was the sheriff of Woodsboro in Scream 4. Judy also has a convincingly creepy scene with Sidney where she lets on that she remembers a great deal about Sidney back in the day, whereas Sidney doesn't remember Judy at all. With more focus on Judy in the upcoming Scream (I'm assuming, since her relative, Wes Hicks, is now a cast member) I'm excited for this storyline to continue.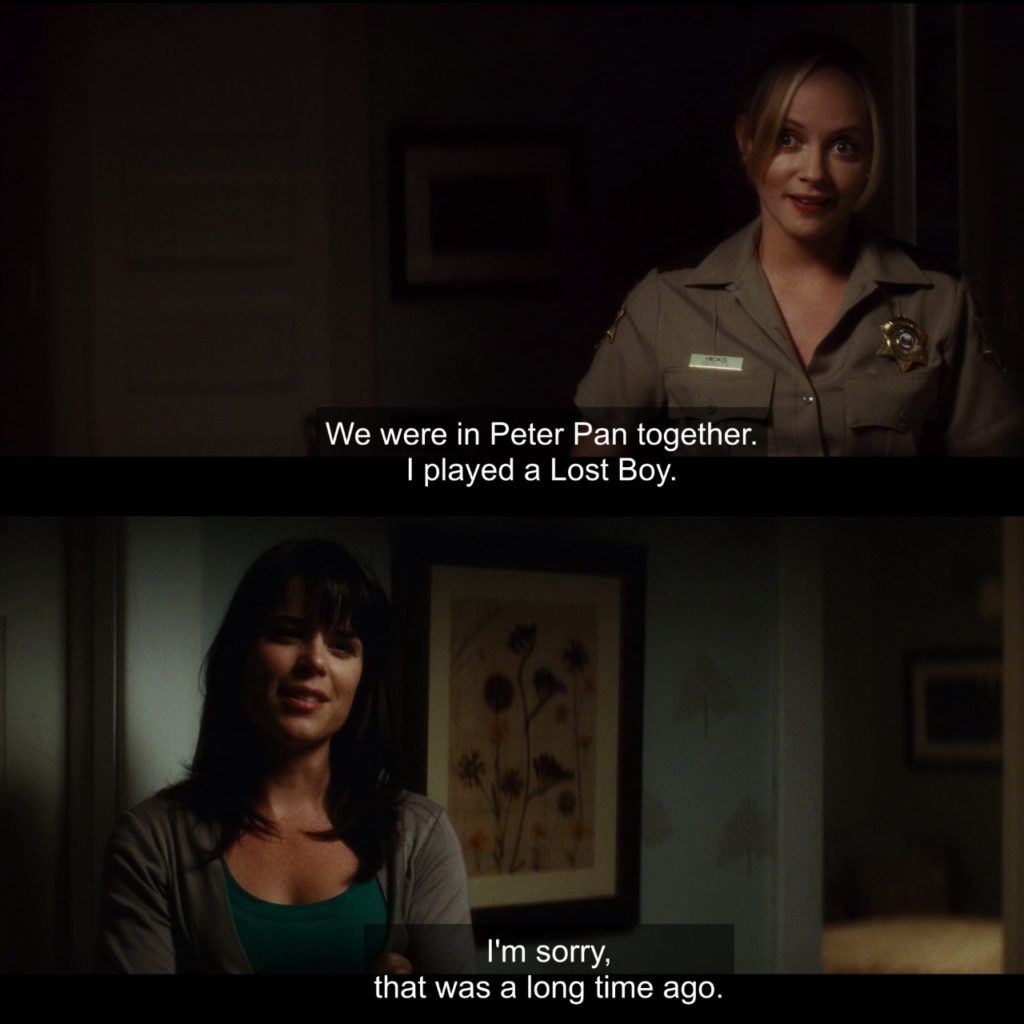 Stu Macher:
Rumor has it that an early script for Scream 2 featured Mathew Lillard's character Stu Macher as having miraculously survived the beating and electrocution he experienced in the original and hiding out as a teacher instructing a whole new generation about the "rules" of being a slasher movie killer. After it was leaked to the internet, much of Scream 2 was rewritten. It would be more far-fetched to bring the character now after he hasn't been mentioned in the last 3 movies, but with Scream, anything is possible and Lillard himself swears that his character is still alive. Observant fans have even noted that Stu Macher's house has been used as a filming location for Scream 5.
Theories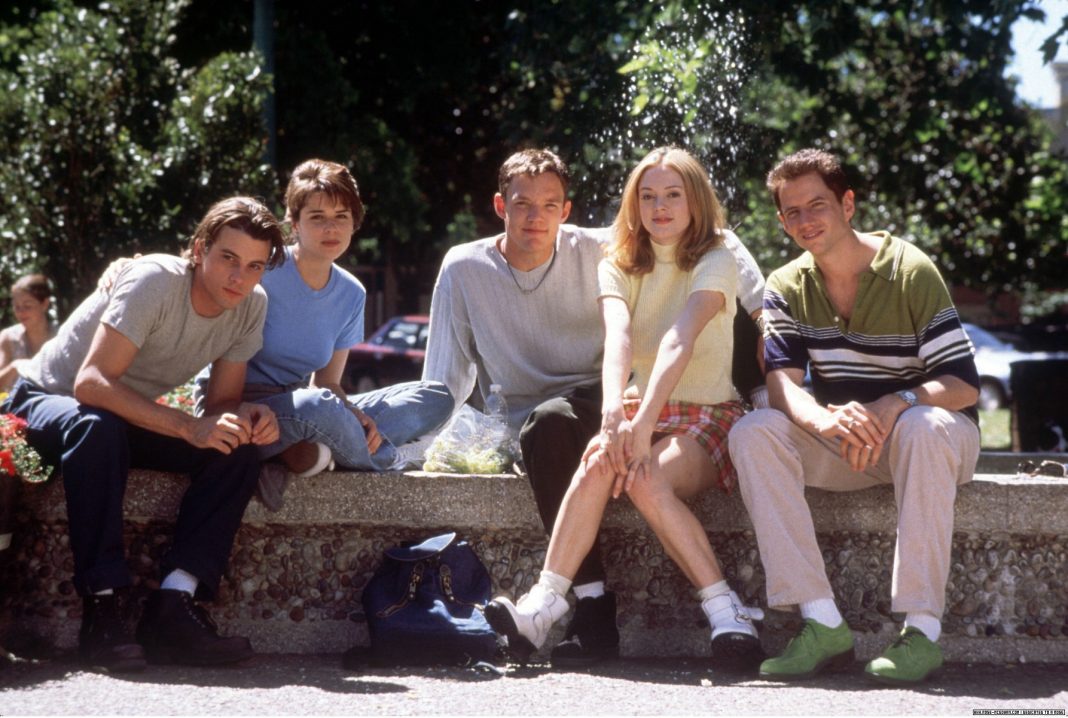 A few unlikely (but fun!) fan theories that have been floating around the internet since before filming started:
Randy Meeks faked his death in Scream 2 and will return as Ghostface. Fully immersed in the "rules of horror" Randy could be a terrifying killer who taunts his victims more than ever. The theory here is that Randy was a killer in Scream 2 along with Mickey the film student and Billy Loomis' mom. He faked his death in Scream 2 to throw off suspicion and has been living off the grid ever since, plotting his fantasy horror movie scenario where he'll finally get the girl of his dreams, Sidney Prescott.
Sidney dominates Ghostface throughout the movie. By this time in the world of Scream, Sidney is such an experienced survivor that any new Ghostface would be comparatively inept in his attempts to scare her. The movie would follow Sid being one step ahead of the new Ghostface, which is a new and kind of scary approach to imagine — and totally the vibe of the Scream series.
There's a generation of Ghostface copycats. If you remember the creepy clown phenomena of 2016, you can imagine how a few creeps could turn some Ghostface sightings into a hysteria with more and more people participating and violence increasing. This would mirror real life more than a traditional slasher movie and be interesting to see how our crew could combat evil coming at them from all sides.
All the main characters die in the opening act. Remember when we all thought Drew Barrymore was going to be the main protagonist of Scream and then she died before the opening credits? Scream 5 could revitalize the franchise by being willing to do something risky — killing off the main cast before the movie even starts.
Sidney loses her mind. Scream could take a turn toward psychological horror with Sidney returning to Woodsboro and becoming completely unsure of what is reality and what is a trauma response.
Sidney dies or is the killer. It's Scream, they have to do something big, right?
The 'New Nightmare' treatment. Like Wes Craven's New Nightmare (1994) the cast of the original Scream could get back together in this film to make a new movie about the murders. This would have Neve Campbell, David Arquette, and Courtney Cox playing themselves as veteran actors helping a new generation make a slasher movie. This one would be fun because they could bring back Skeet Ulrich, Matthew Lillard, and even lesser characters like Rose McGowan, Jamie Kennedy, Timothy Olyphant, Hayden Panetierre and Rory Culkin.
A found footage movie. Remember all the footage Roman Bridger took of Sidney and the crew dating back to the events before Maureen Prescott's murder? He had Billy and Maureen's affair, Randy's death, and I'm sure a lot of stuff we didn't see in Scream 3 between the Stab movie and his extracurricular homicidal exploits. We also have all the camera footage from Robbie Mercer in Scream 4 to play with. This entire story could be rebooted in a fresh way by telling the story with found footage. There's a lot of stuff from Maureen's past that could be explored and we could revisit all of our beloved characters that have since been killed off.