The First Big Horror Movie of 2023 Is Already Scaring People
M3GAN's disjointed movements (especially those dancing scenes) are both captivating and repulsive.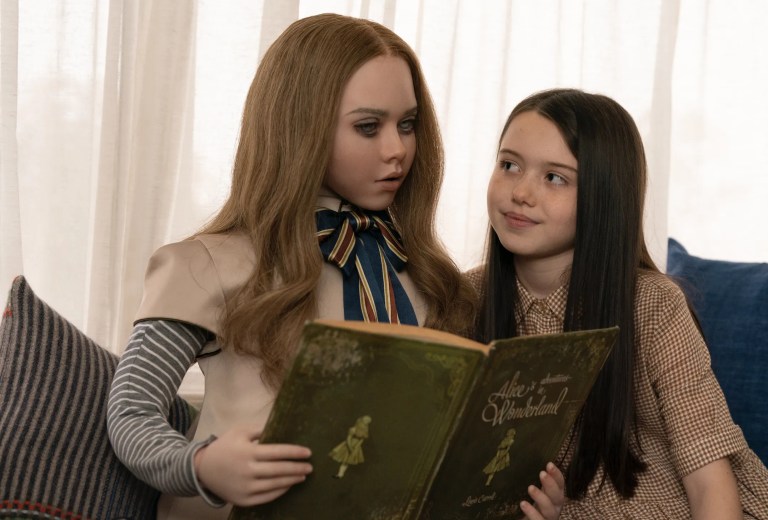 M3GAN is an upcoming sci-fi horror movie opening the first weekend (Jan. 6) of 2023. In the lineage of the Child's Play franchise, I, Robot (2004), and many classic horror movies about haunted and possessed dolls, M3GAN is about "a robotics engineer at a toy company who builds a life-like doll that begins to take on a life of its own". Taking it a step further, this doll is created with artificial intelligence, M3GAN is short for "Model 3 Generative Android".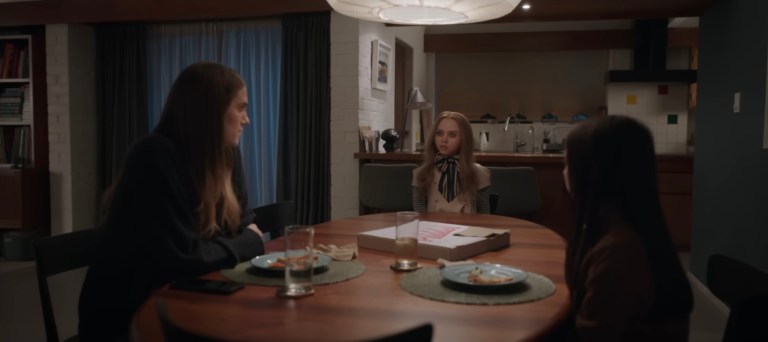 Horror movie regular Allison Williams (Get Out, The Perfection) stars as Gemma, the talented roboticist who develops the doll. In her personal life, Gemma unexpectedly gains custody of her niece Cady (Violet McGraw) after her parents die in a car accident. Gemma decides to use M3GAN to help her care for Cady. Trouble begins with M3GAN's idea of how to best care for Cady differs from Gemma's.
Written by James Wan and Akela Cooper, the film has already been generating scares ahead of its release. After the trailer dropped, audiences reacted enthusiastically to scenes where the AI-doll dances, challenges Gemma, and runs on all fours like a feral human. The trailer became a viral sensation resulting in memes like this fan-made clip of M3GAN dancing to Beyoncé.
Actress Amie Donald is officially credited with playing M3GAN in the film (with Jenna Davis providing the doll's voice), however from the trailer it's clear that much of the character's incarnation is digitally enhanced. The effect is a very creepy character that elicits uncanny valley, a word for something that is aesthetically human-but-not-human and evokes a sense of uneasiness in viewers. M3GAN's disjointed movements (especially those dancing scenes) are both captivating and repulsive.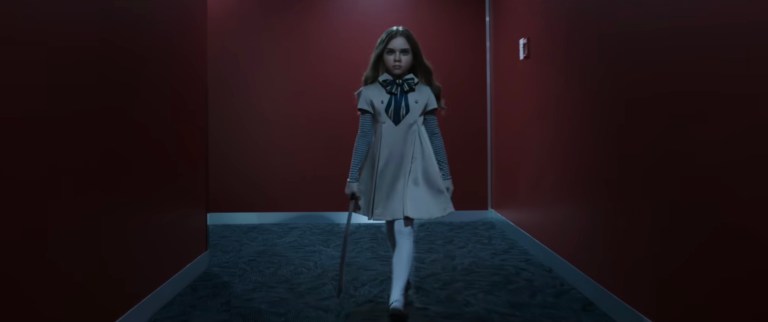 From the release of the trailer alone, the hashtag #M3GAN on TikTok has over 300 million views. Because of this viral response, talk of a M3GAN sequel is already happening despite the film not being released yet. Universal told the New York Times they are "pleased with how M3GAN turned out" and "already talking about a M3GAN sequel".
Only time will tell if M3GAN will live up to the hype of its trailer. Rated PG-13 (the first Blumhouse horror movie since Black Christmas (2019) to receive the rating), it is set to release on Jan. 6, 2023.
Further Reading