30+ BDSM Movies: Bondage in Cinema
BDSM movies plays a critical role in erotic thrillers and experimental cinema.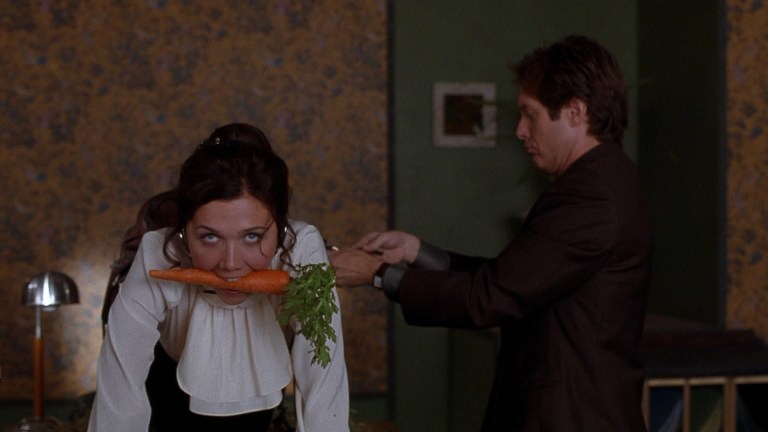 BDSM in movies and film is a gripping erotic element and storytelling technique.
As the saying goes, "The person who has power in a relationship is the one who cares the least." It's assumed that the one who cares the least is the sadist, while the one who cares the most is the masochist. And to assume that relationships are about power rather than love implies that all romantic relationships have an element of S&M in them.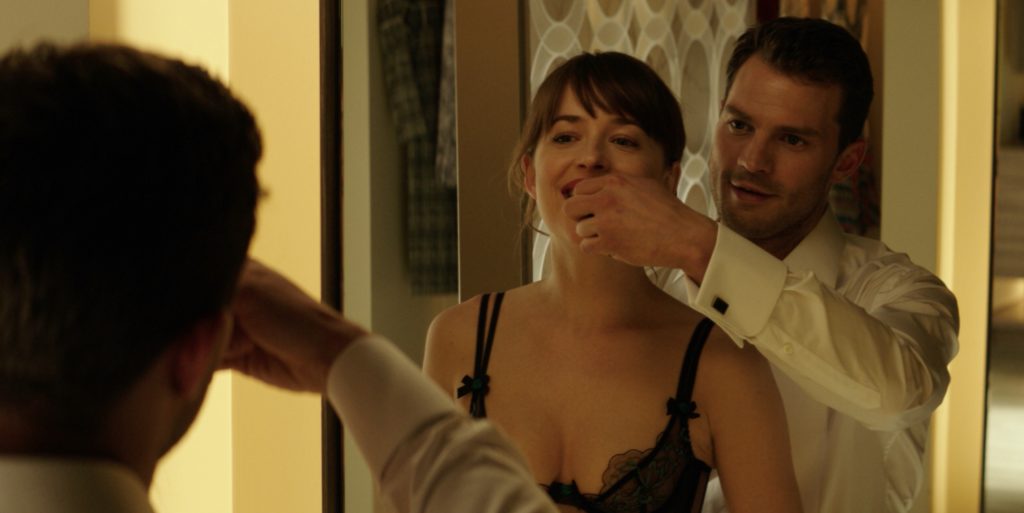 The word "sadism" is derived from the name of 18th-century author the Marquis De Sade, who was imprisoned for his sexually explicit literary output. Likewise, the word "masochist" comes from Leopold von Sacher-Masoch, whose 1870 novel Venus in Furs describes a man who gets intense sexual pleasure form being humiliated and dominated by a woman he worships.
"BDSM" is an acronym for "Bondage/Discipline/Sadism/Masochism." The first two letters of the acronym refer more to practices that are related to the sexual/psychological polarities of sadism and masochism.
In varying degrees, the following films all deal with the curious and disturbing overlap between romance, sex, power, and suffering.
Best BDSM Movies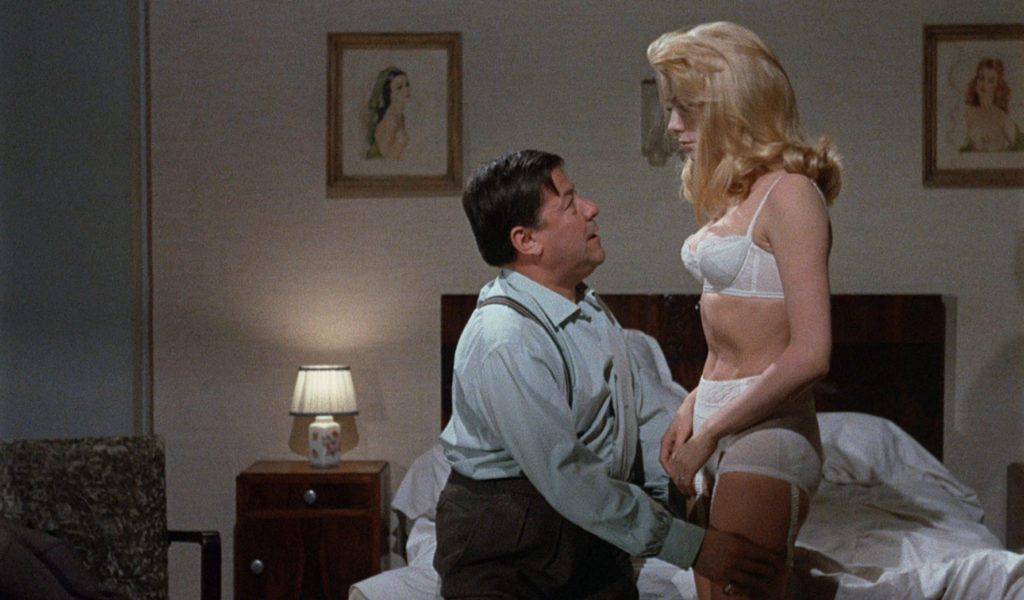 In this S&M-themed drama by surrealist master Luis Bunuel, Catherine Deneuve stars as Séverine, a frigid but beautiful young housewife who is married to a doctor named Pierre. Although they were married over a year ago, they still have not consummated their relationship, and Séverine can't quite figure out why she does not desire her husband. But she has increasingly graphic S&M dreams and one day learns of a high-class brothel in Paris, which she finally visits to indulge her fantasies, becoming one of the most popular prostitutes there. But she meets a violent young thug named Marcel who wants her all for himself, which throws Séverine's life into chaos.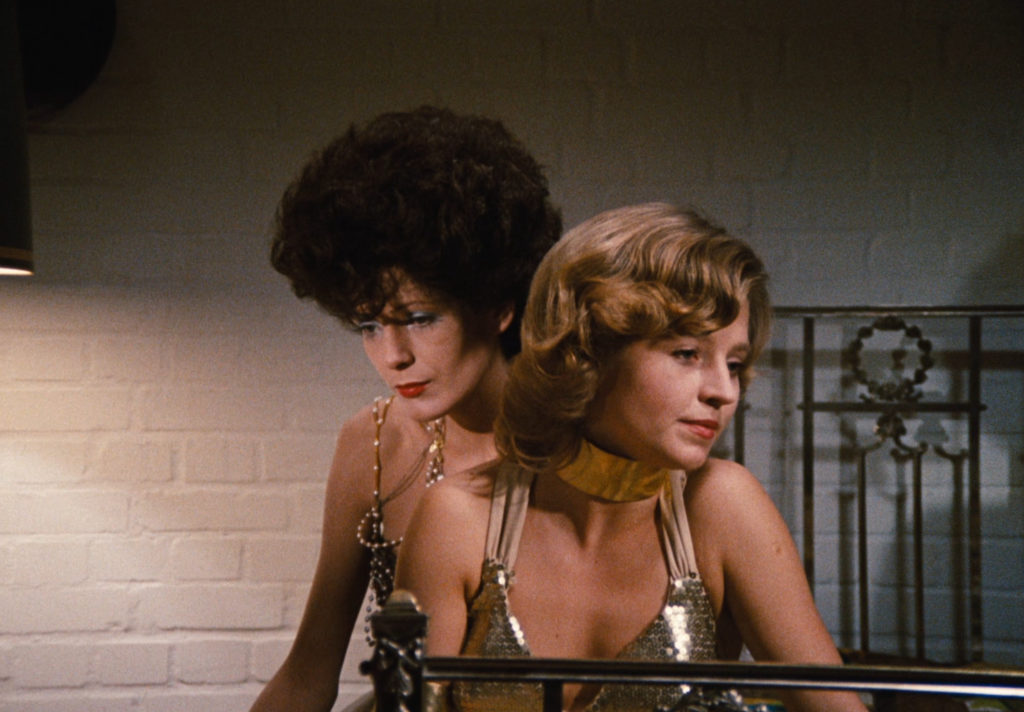 This early experimental film by German New Wave director Rainer Werner Fassbinder is actually based on his own obsessive S&M relationship with a handsome young actor. Petra von Kant (Margit Christensen) is an arrogant fashion designer who recently divorced her husband and has launched into an S&M relationship with her submissive maid. But then a young and coldly beautiful woman named Karin enters the picture, throwing the sexual power balance out of Petra's hands and into Karin's. The entire film is shot as if it was a play, with acts featuring only a single camera shot for each scene.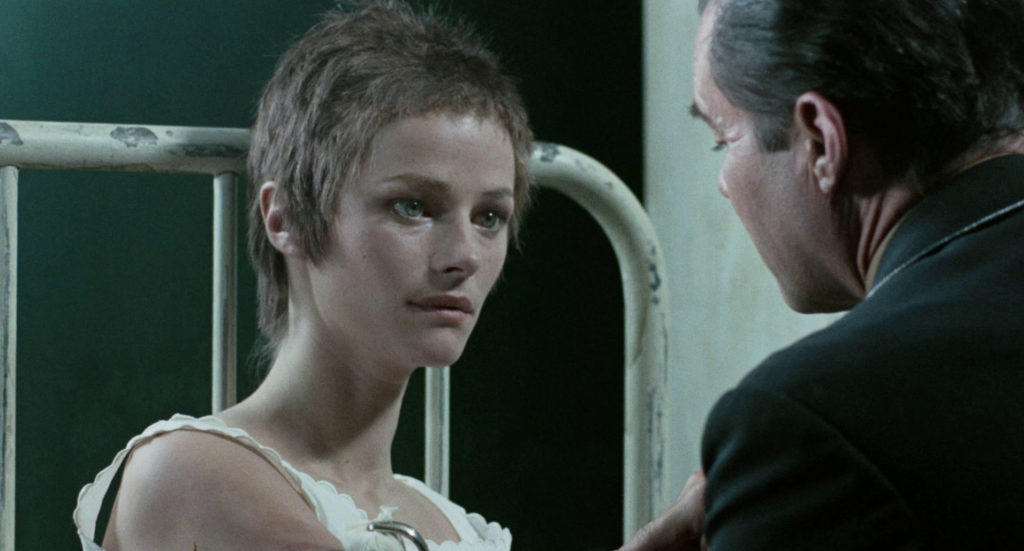 Set in 1957 in Vienna, The Night Porter stars Charlotte Rampling as Lucia, a survivor of a Nazi concentration camp who is married to a successful but overworked husband. One night at a hotel in Vienna, she locks eyes with Max (Dirk Bogarde), a former Nazi guard who dominated Lucia sexually during their shared time together at the camp. Max is working at night as a hotel porter to hide his Nazi past, but he is still involved with Nazi associates who are holding mock trials to destroy all evidence against them should they ever be brought up on war crimes. Max and Lucia embark once more on their S&M relationship, but it becomes increasingly clear who is trustworthy and who isn't.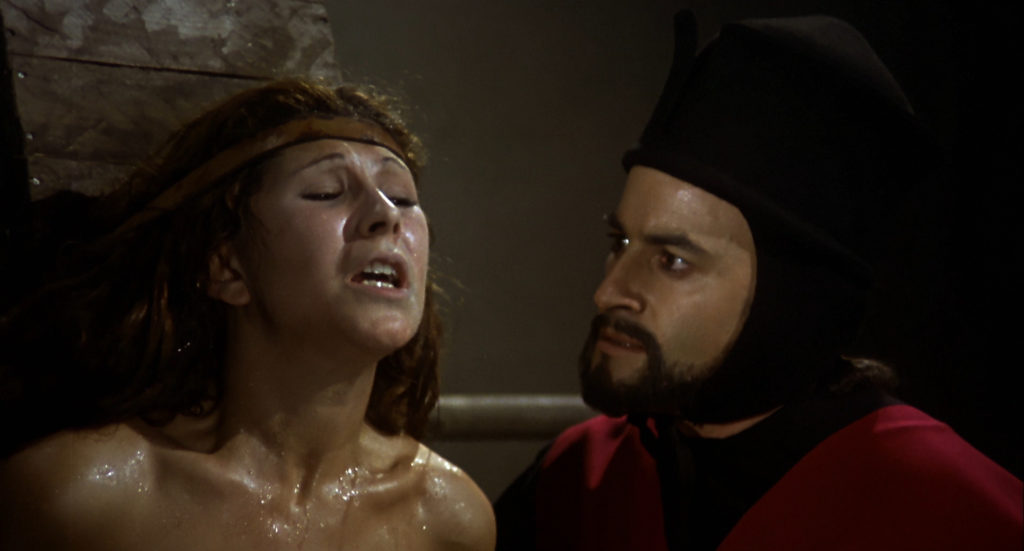 The Spanish Inquisition is a historical event in which the Catholic Church used various torture methods to purge Spain of satanists and Jews as well as the Muslims who had ruled the Iberian Peninsula for nearly 700 years. The central drama in Inquisición involves the twisted relationship between a priest who is the local witchfinder-general and a beautiful and seductive village woman who has made a pact with the Devil to thwart the Catholic Church's mission specifically by embarking upon an S&M relationship with the witchfinder-general.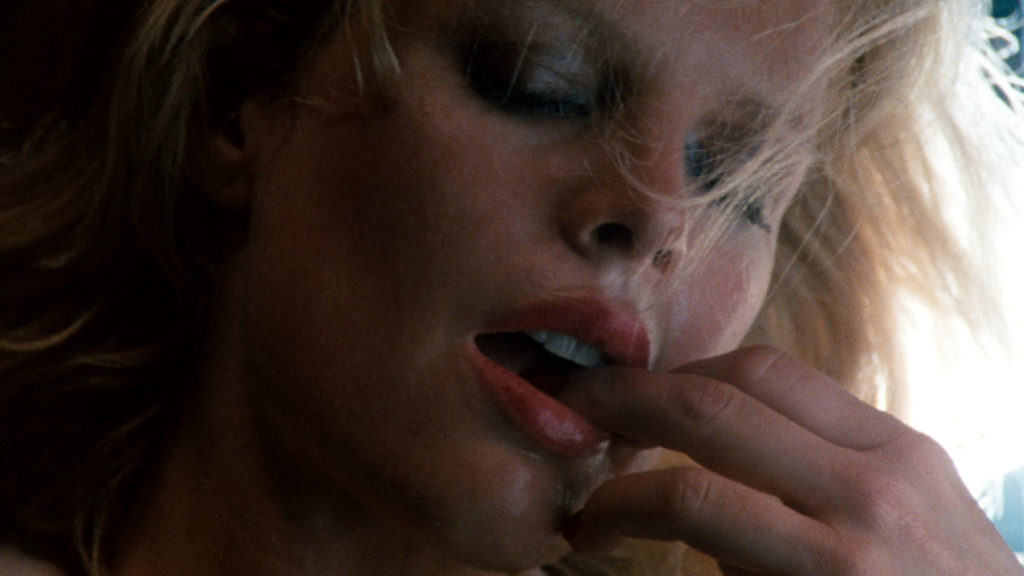 Kim Basinger portrays Elizabeth McGraw, a sexually non-adventurous woman who works in an art gallery and is recently divorced from her husband of three years. Mickey Rourke stars as John Gray, a handsome and charismatic Wall Street financier who seduces Elizabeth but is reluctant to share very many personal details about himself with her. Over the course of the "9-1/2 weeks" in the title, he slowly attains sexual dominance over her by doing things such as blindfolding her and running ice cubes over her body, suggesting that she fantasizes about him touching her at 12 noon every day, and making her slavishly crawl across the floor toward him. But as she eventually realizes that she is deeply involved in a physical relationship with a total stranger, she pulls away from him and finds herself emotionally broken.
In Tokyo, a woman named Ai is a submissive prostitute who works at an escort agency that specializes in servicing clients with perverted and kinky interests. Ai finds herself routinely abused by sadistic Japanese businessmen and rough Yakuza gangster thugs. It eventually becomes apparent that Ai endures all this because she is despondent that her former lover has moved on and gotten married. The BBC gave the film a solid thumbs-down: "Almost entirely free of context or comment, it's like watching a grim, sordid and in fact rather dull porno flick, where the director documents the sexual demands of a number of 'imaginative' businessmen and then – unlike the prostitute herself – does nothing with them."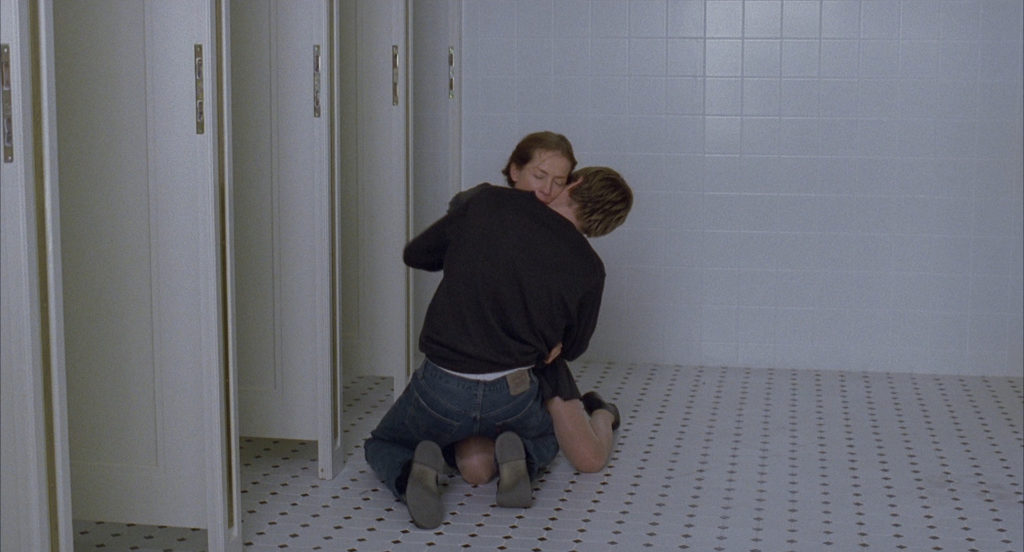 Erika Kohut is the teacher in the title role, a masochistic woman in her 40s who lives with her mother, at first enduring her abuse and then turning the tables on her. When she isn't teaching piano or quarreling with her mother, she visits porno shops and watches X-rated films. She eventually meets Walter Klemmer, a charming 17-year-old piano student who sexually pursues her. At first he is repulsed by her masochistic requests but then finally indulges her, at one point breaking into her house and violently raping her. But Erika quickly learns that her fantasies were not nearly as fulfilling when acted out in real life as she'd imagined they would be.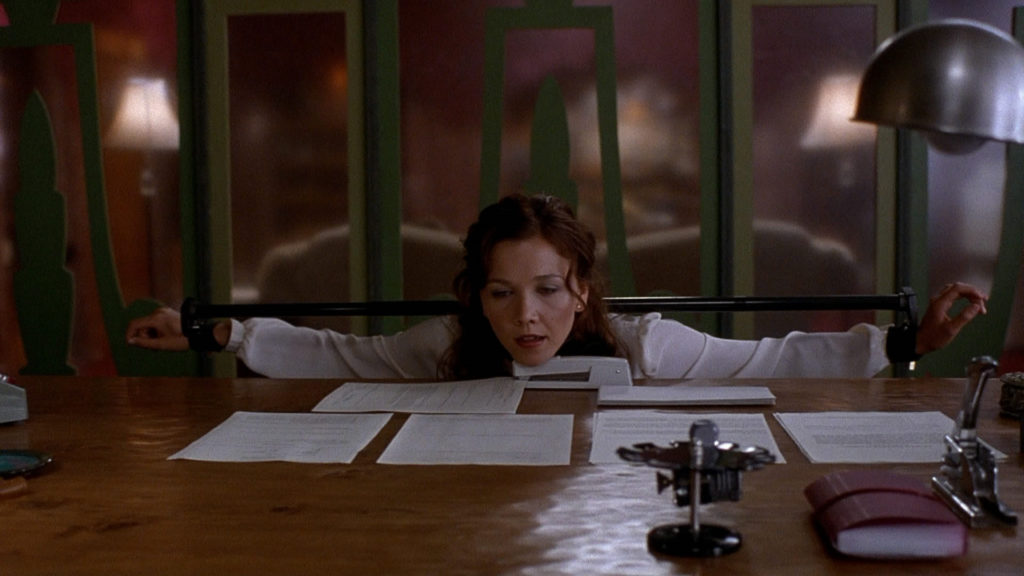 E. Edward Grey (James Spader) is an eccentric and demanding lawyer who hires Lee Holloway (Maggie Gyllenhaal), a troubled and frail woman with abusive parents who has recently been released from a mental hospital, as his secretary. As their work relationship grows, their sadistic and masochistic tendencies blossom into a sexual relationship. But unlike most such cases, it does not end in disaster and heartache—they find a way to fill one another's emotional gaps and wind up happily married.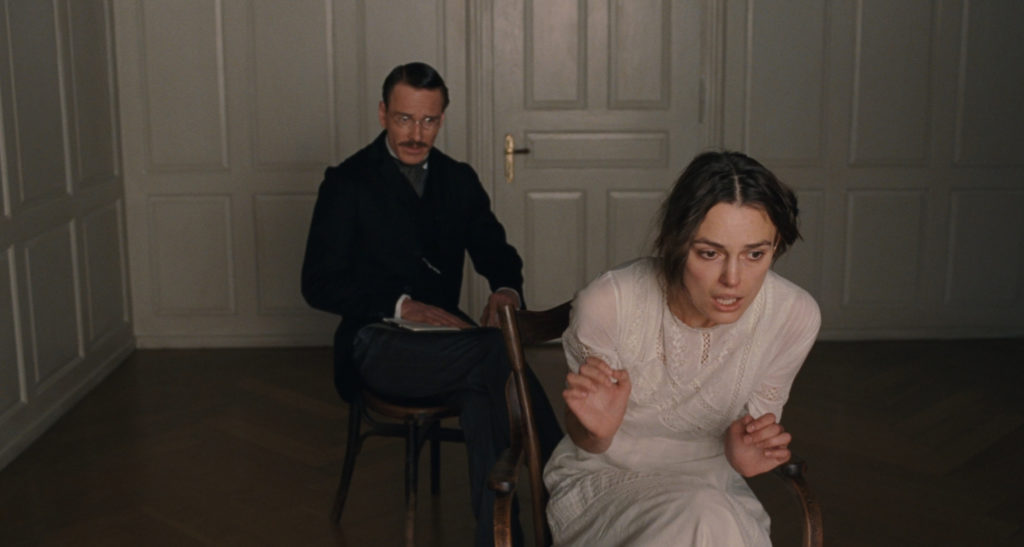 Until Carl Jung came along, Sigmund Freud was indisputably the most influential voice in the formation of modern psychoanalysis. The two men admired one another—until a young hysterical woman named Sabina Spielrein started undergoing analysis with the married Dr. Jung but also became involved in a sexual relationship with him that involved spanking and domination. Eventually, Sabina's involvement with Jung would lead to a giant rift between Jung and his mentor Freud.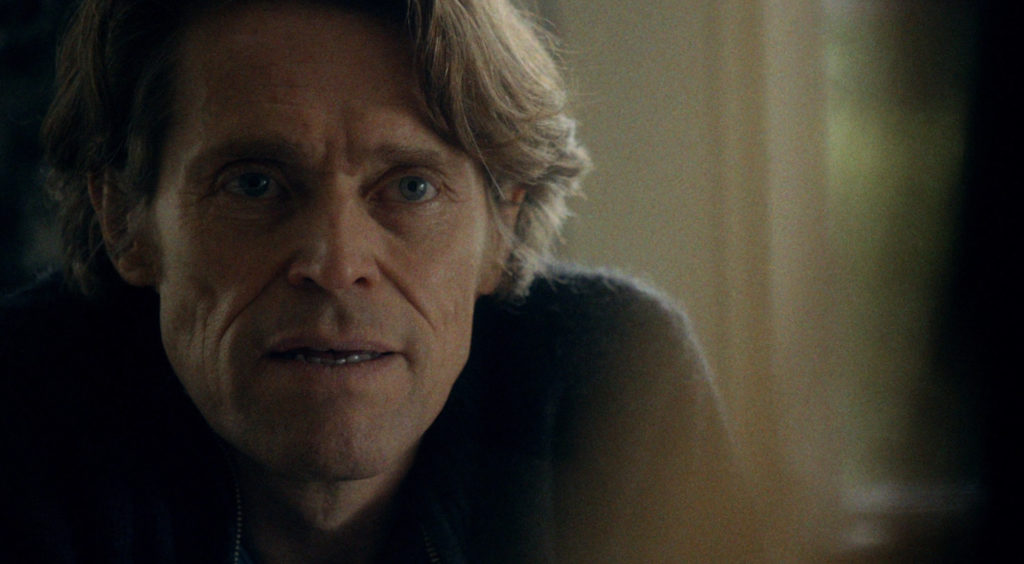 In this two-parter, a woman who calls herself "Joe" is a self-described nymphomaniac who cannot achieve satisfaction through intercourse but has taken hundreds of partners since childhood and can only find release through humiliation and torture. A man named Seligman finds her unconscious and wounded in an alley after a vicious beating. He takes her under his care and reveals that he is a virgin. Joe seems to trust Seligman—but should she, or is this simply another abusive relationship?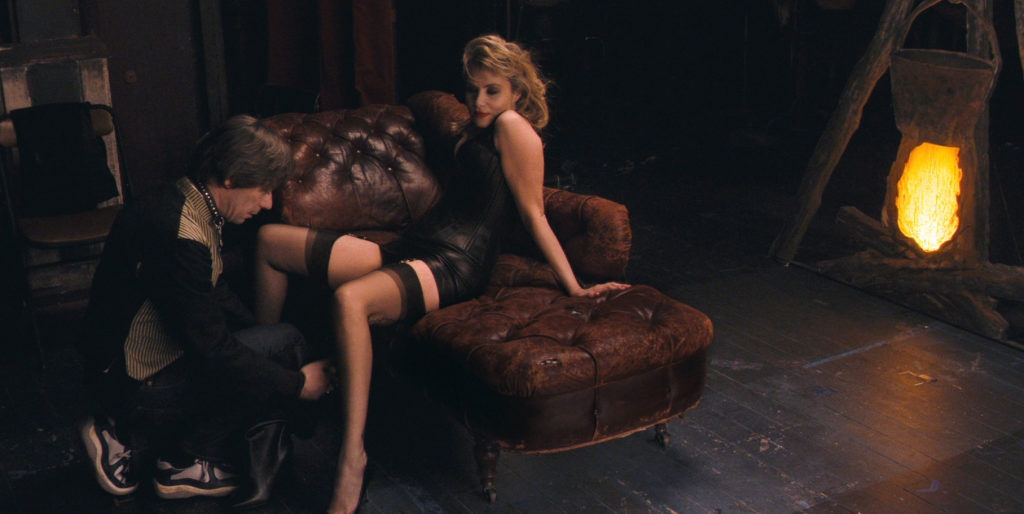 In this erotic drama by notorious director Roman Polanski—who fled America in the 1970s and never returned after an alleged affair with an underage girl—a theater director is planning an adaptation of Leopold von Sacher-Masoch's infamous 1870 novel Venus in Furs. A young actress shows up at the theater unexpectedly one day as the director is preparing to leave. At first she seems untalented, but as the director gets to know her, she is almost superhuman in her theatrical abilities. Gradually, the director becomes the submissive and she becomes the domme in an uneasy parallel to the original novel.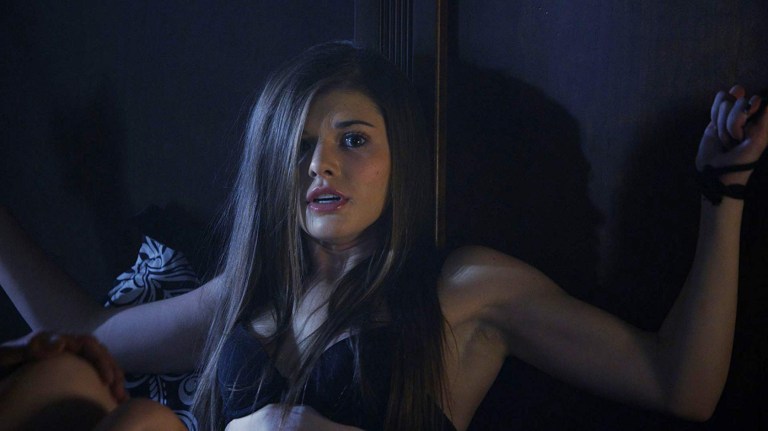 Bound is an erotic thriller that features a surprising amount of nudity and explicit BDSM scenes. Charisma Carpenter stars as a timid real estate executive who begins a torrid romance with a younger man (Bryce Draper) who introduces her to S & M. With her life turned upside down, the woman finally learns how to take control in the boardroom and the bedroom.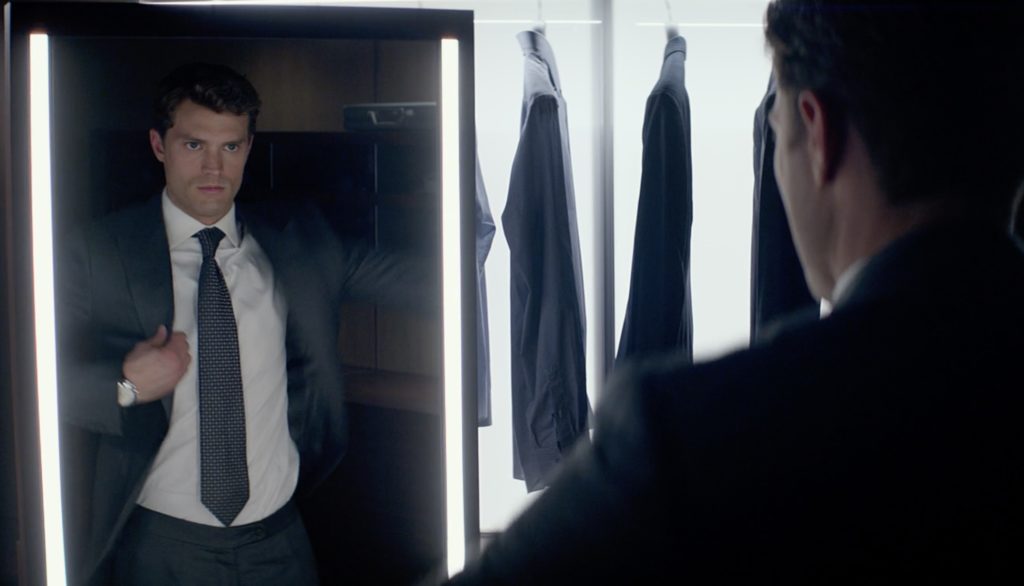 In this first of several film adaptations based on the the blockbuster novel by E. L. James, Anastasia Steele is an English lit major at a university in Washington who agrees to interview the enigmatic self-made billionaire Christina Grey for the college paper. During a protracted courtship, Grey eventually lures Anastasia into a sadomasochistic relationship with him. Although she enjoys being bound and dominated by him, she gradually realizes to her dismay that he is a very dangerous man.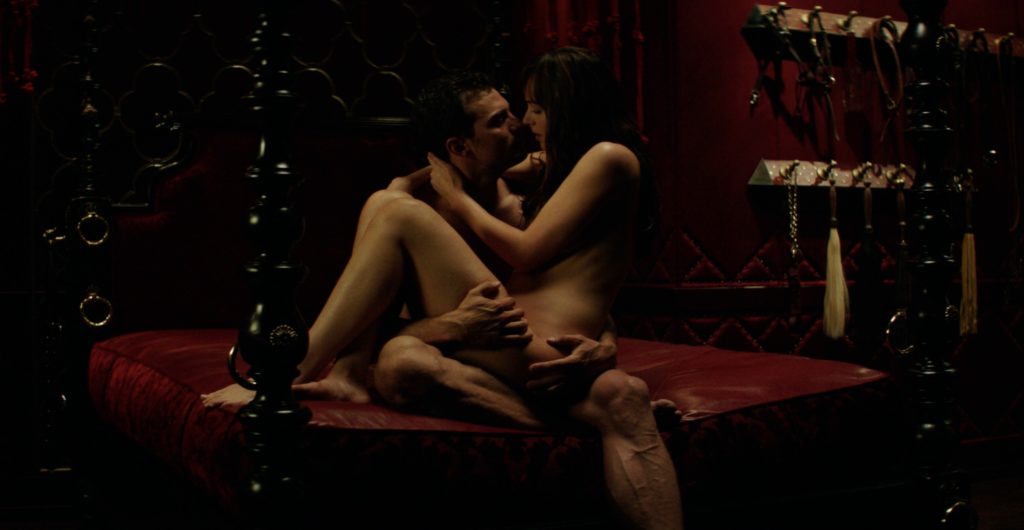 In this sequel to the original, Christian and Anastasia's sexual relationship continues while they both are beset by personal and external conflicts. Christian and Anastasia rekindle their warped "romance," but this time with no rules or punishments. Christian begins to face his own inner demons and control issues, which he realizes are due to an abusive childhood. Anastasia, for her part, must deal with the enraged jealousy of all of Christian's former paramours. Is their bond strong enough to survive all these challenges?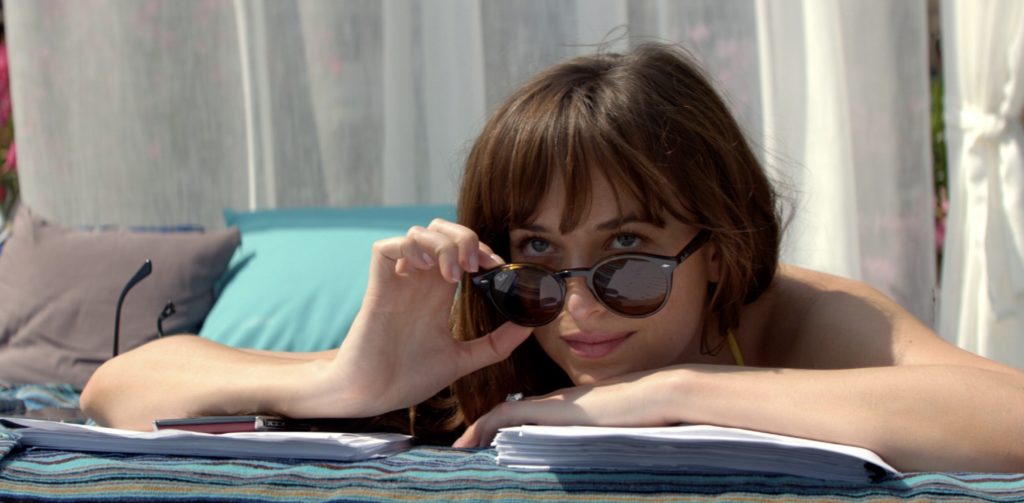 After successfully dealing with demons both internal and external during the second film, Christian and Anastasia decide to get married—but their marital bliss is fractured during their honeymoon when they receive news that there's been a break-in at Christian's corporate headquarters. Tapes and files have been stolen, and all evidence points to Jack Hyde—Ana's former boss, who had been dismissed for being sexually abusive. Further complicating matters is the fact that Christian has hired a new housemaid named Gia, who openly flirts with him in front of Ana. Was the resolution of their personal problems only an illusion, and will the suffering continue forever despite their best intentions?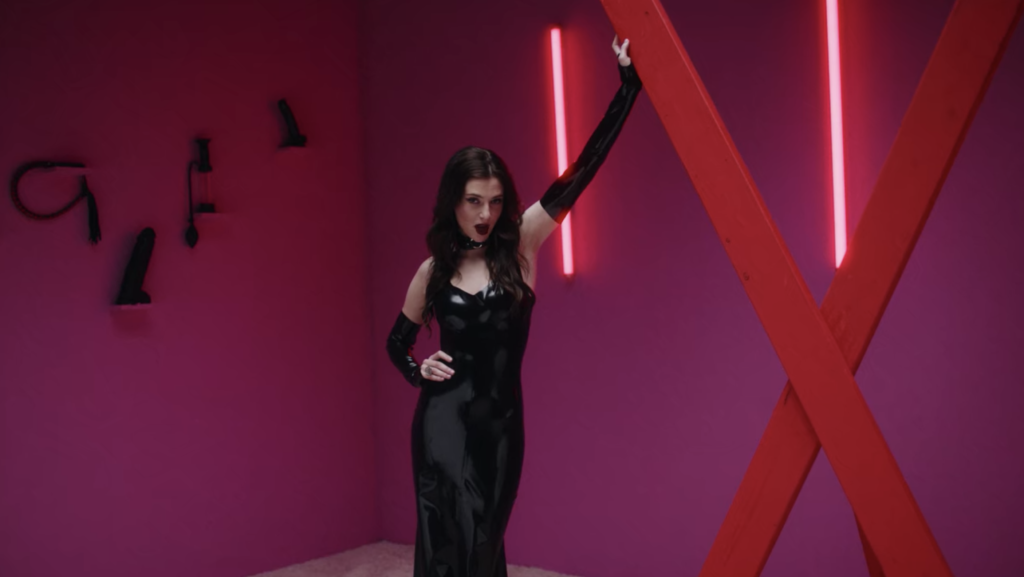 This Netflix TV dark comedy series whose name is stylized as BONDiNG is said to be partially based on the personal life of its creator, Rightor Doyle. Zoe Levin stars as Tiffany "Tiff" Chester, an NYC grad student who moonlights as a dominatrix. She employs her gay best friend from high school Pete Devin (Brendan Scannell), who is working as a standup comic with a vicious case of stage fright, to be her assistant. Through their friendship and his exposure to the BDSM world, Pete learns to overcome his fears.
Other BDSM Movies