50+ Must See Sexy Movies + Erotic Thrillers
A list of erotic thrillers and sexy movies that bring viewers to the edge of their seat.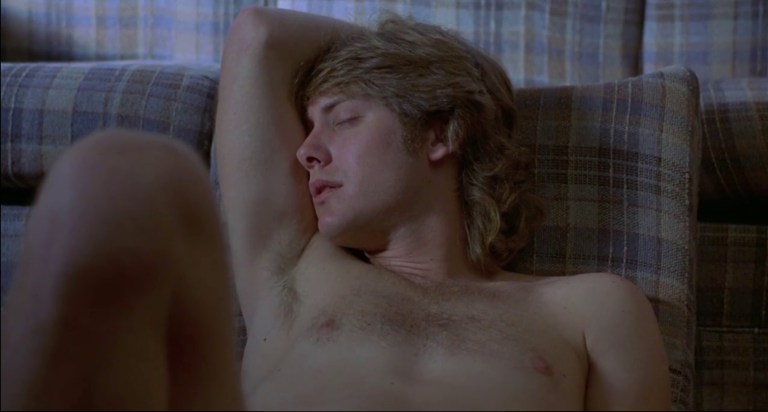 The "erotic thriller" film genre are best described as a sexually liberated update of the classic "film noir" genre of the 1940s. The same themes are all there—lust, rich fantasy, betrayal, illicit romance, and the dangers of uninhibited sexual desire—but often updated with the sort of softcore erotica and explicit sexual talk that was absolutely forbidden in the 1940s. For the purposes of this article, we will be looking at both "sexy" and "erotic" thrillers to cast a wider net in this enjoyable category.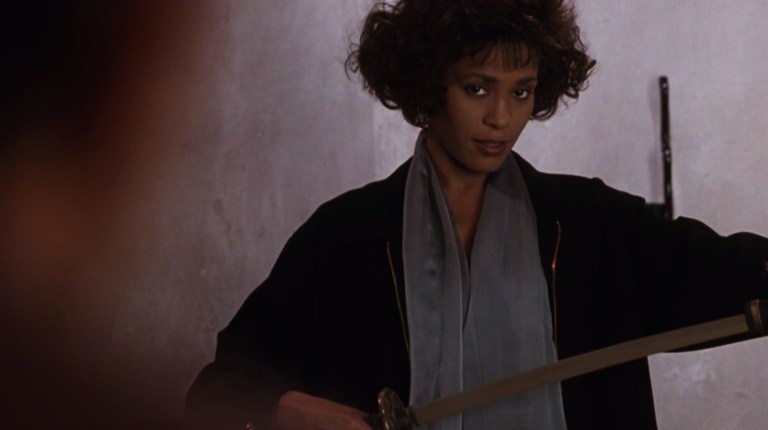 This subgenre's heyday was the early 1990s, when films such as Basic Instinct, Body of Evidence, and The Bodyguard were some of Hollywood's biggest box-office successes. Film critic Robert Barton Palmer said that erotic thrillers movies were "perhaps the most popular genre in the 1990s."
Here is a list of the top erotic thriller films that combine femmes fatales, intrigue, danger and the guilty pleasures of illicit romance. Most of these film are mainstream phenomenas, but some are more obscure films and edge on softcore pornography.
Erotic Thrillers: 1980 — 1999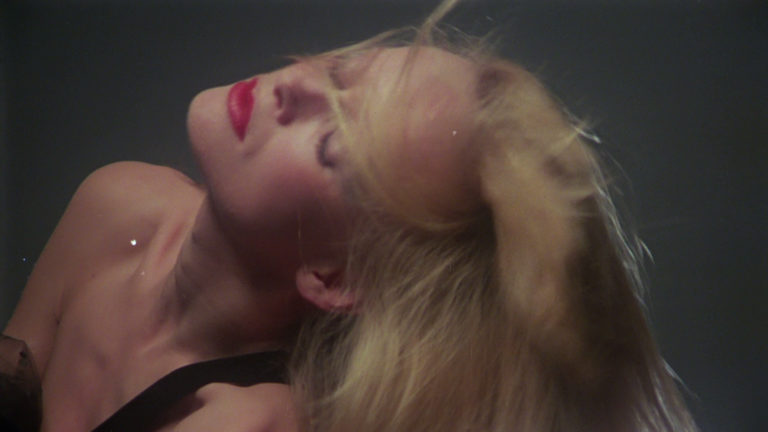 Based on the 1954 Pauline Réage novel of the same name, The Story of O tells the story of a young female fashion photographer whose lover takes her to Château Roissy, a private club where she becomes a sex slave: She is exposed to various forms of sexual abuse and humiliation at the hands of wealthy, bored men. TV Guide offered a mixed review: "It's certainly a pretty film, with lush, soft-focus photography and droning orchestral score. But for all its talk about dominance and submission, it fails to bring either side of the practice to life for the viewer."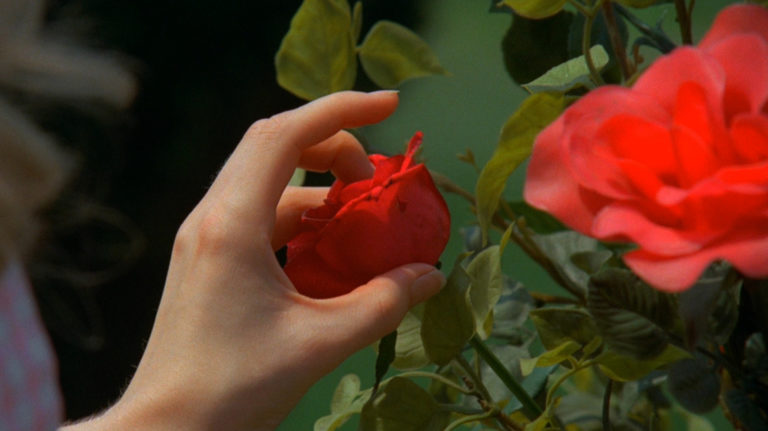 Also released as The Mistress and the Slave and The Punishment of Anne, this film was directed by Radley Metzger, who adapted Catherine Robbe-Grillet's French novel L'Image. Set in Paris, it tells the story of a middle-aged male writer who becomes entangled in a sexual relationship with a pair of lesbians. Calling the film a "true erotic classic," Girls, Guns, and Ghouls says "Metzger lavishes much care on the film in just about every aspect, pushing it towards the level of pure art."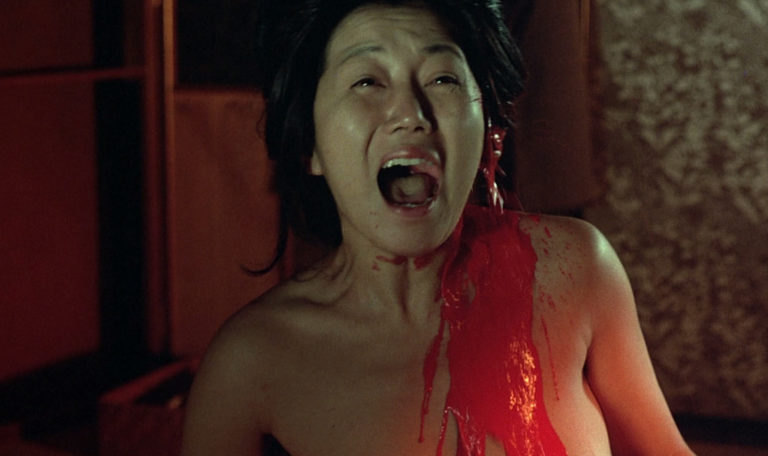 Based on the true story of a Japanese geisha in the 1930s who became so obsessed with a male lover that she cut off his penis, inserted it inside herself, and walked around in a haze for days, In the Realm of the Senses was extremely controversial upon its release. The hype at the Cannes Film Festival was so intense that the film received 13 separate screenings, which is still a record. SF Gate says "It's a risky place to go, where physical pleasure is transformative and intoxicating, and death is seen as the ultimate consummation." The original Japanese title for the film translates as Bullfight for Love.
Lorna, a beautiful widow who lives all alone at a country mansion, is suddenly visited one day by a pair of friends who plead with her to watch Triana, a gypsy girl who was raised in an orphanage, while they are away. A tempestuous sexual relationship soon emerges between the two women—a relationship that is threatened by a man who rides around naked on a horse. Calling the movie "an underrated little classic," Girls, Guns, and Ghouls says, "The Coming of Sin is an extremely compelling piece of erotic cinema made by a director who clearly knows what he's doing." The film was also released as The Violation of the Bitch and Sex Maniac.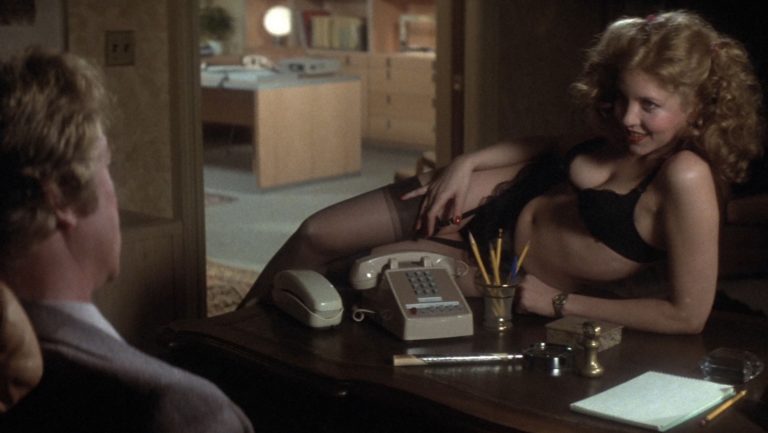 This steamy film hinges around the murder of a lascivious New York City housewife (Angie Dickinson) that is witnessed by a prostitute (Nancy Allen). Roger Ebert calls this Brian De Palma classic a "Hitchcockian thriller that's stylish, intriguing, and very violent." The parallels to Hitchcock's Psycho are undeniable: There's a man who dresses in drag to kill, the slaying of a female lead early in the film, and more than one ominous shower scene.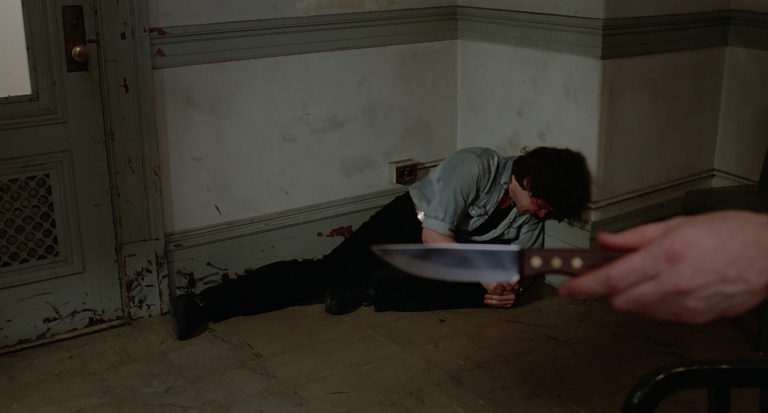 Based loosely on a string of murders of gay men in New York's underground S&M scene from 1962-1979. The film's title refers to both gay men "cruising" for sex and the way police officers will "cruise" through their community while on duty. Cruising was directed by William Friedkin (The Exorcist) and stars Al Pacino as a straight cop who physically resembles many of the victims and is therefore assigned to infiltrate this subculture to find the killer. Sensing that the film would depict gay men as murderous psychopaths, members of New York's gay community consistently showed up at shoots to make noise and impede filming. Roger Ebert criticized the film for its ambivalent attitude toward Pacino's character: "Since the movie is about his involvement – much more than it's 'about' the challenge of solving the killings – what we're left with is a movie without the courage to declare itself."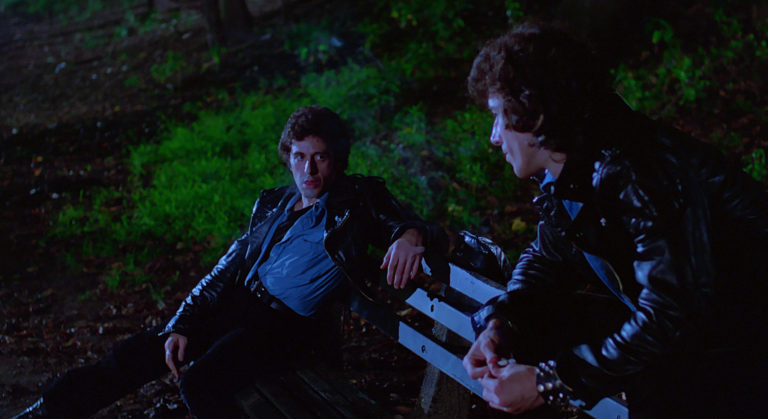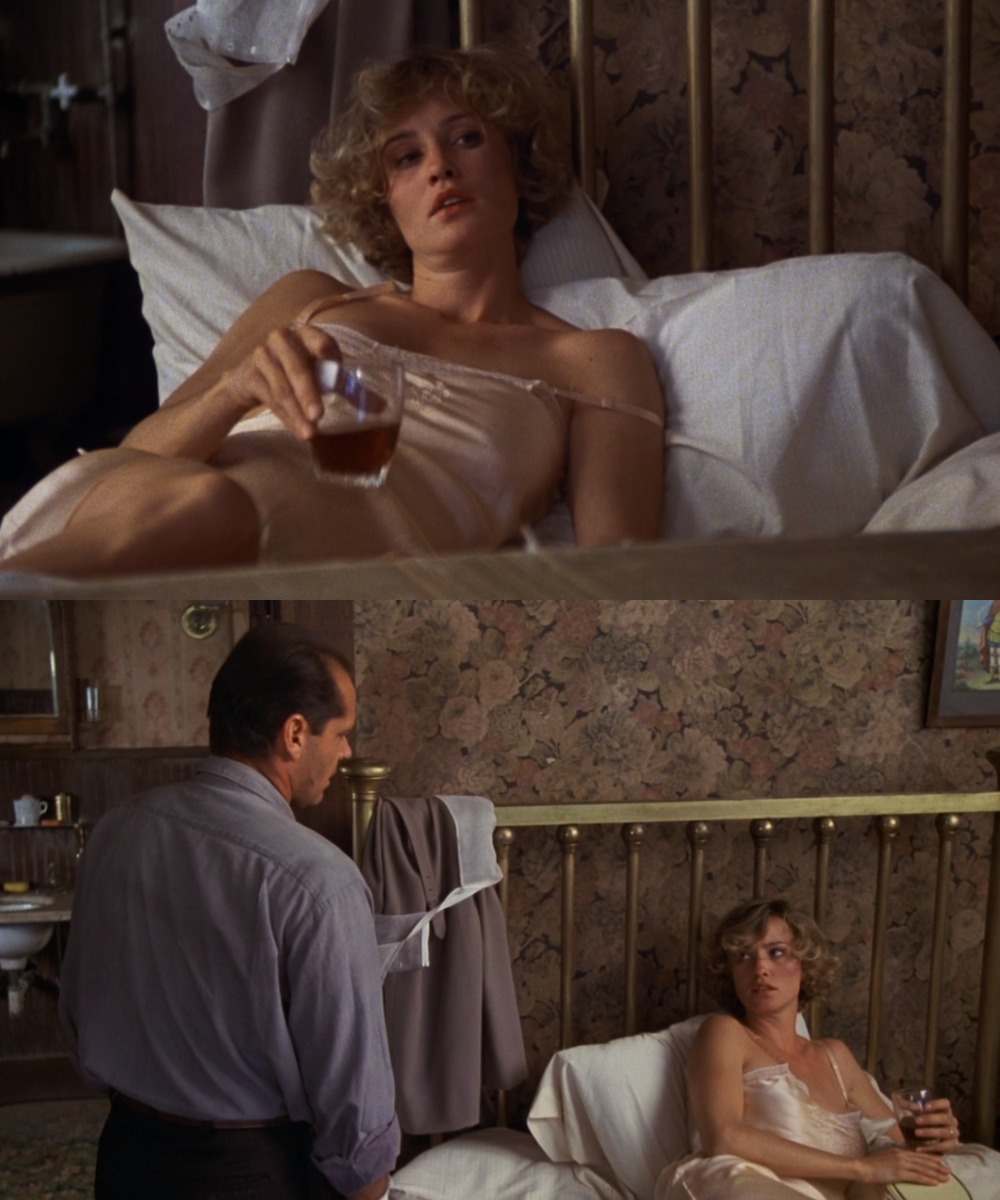 In this, the fourth remake of the 1934 James M. Cain novel, Jack Nicholson stars as a drifter who meets up with Jessica Lange at a rural California diner. They launch immediately into a passionate sexual relationship that is impeded by the fact that Lange is married to the diner's owner. No problem—they kill him and spend the rest of the movie evading justice. While criticizing the film for not revealing much about its characters or their motivations, Roger Ebert praised its stylishness: "The movie is a triumph of atmosphere. Every last weathered Coke sign, every old auto and old overcoat and old cliché have been put in with loving care."
Directed by Ken Russell—whose lust for overstatement and excess produced such classics as Women in Love, The Devils, and Tommy—Crimes of Passion stars Kathleen Turner as a prostitute who is stalked and harassed by a married father of two and a street preacher (Anthony Perkins). It is the latter whose perversions and obsessions lead to bloodshed.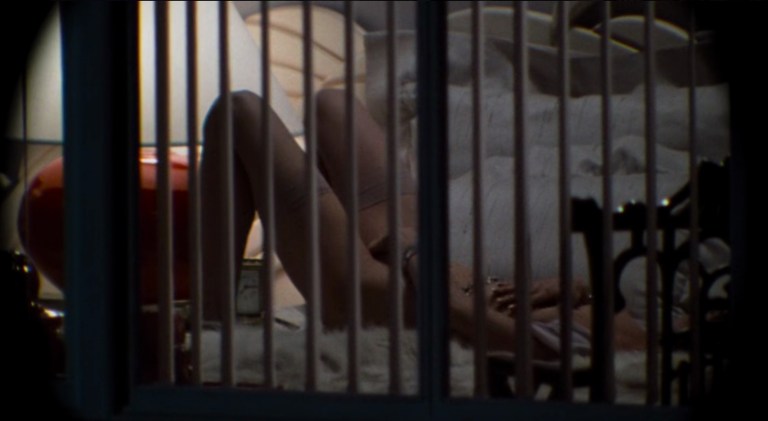 Brian De Palma—whose admiration for Alfred Hitchcock led to him being the American heir apparent to the pioneering director—directed this erotic thriller about a young actor who stalks a beautiful woman in scenes reminiscent of Rear Window. Melanie Griffith plays a porn star who attempts to discover the identity of the killer. Roger Ebert called it "an exhilarating exercise in pure filmmaking, a thriller in the Hitchcock tradition in which there's no particular point except that the hero is flawed, weak, and in terrible danger — and we identify with him completely."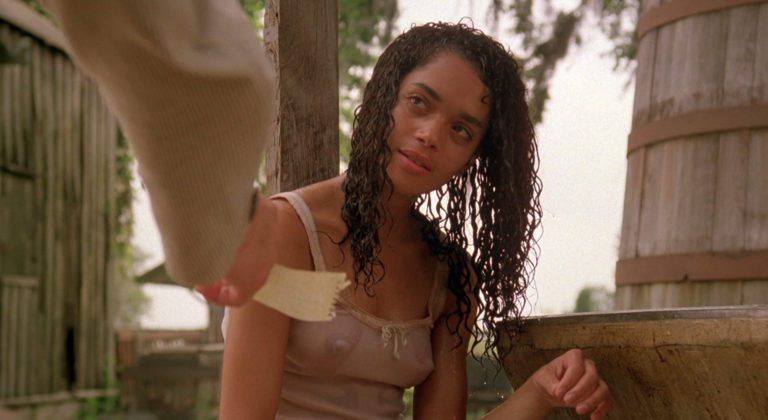 Part neo-noir and part Satanic horror movie, Angel Heart stars pre-plastic-surgery Mickey Rourke as Johnny Angel, a detective who is hired by a shadowy man in Harlem named "Louis Cyphre" (Lucifer) in an attempt to impersonate famed director Martin Scorsese. Johnny's research takes him to rural Louisiana, where he meets a young voodoo witch played by Lisa Bonet, whose topless appearance in the film led to her firing from the wholesome 80s sitcom The Cosby Show (even more remarkable now that we know what Bill Cosby was doing without ever getting fired). In one memorable scene that had to be edited to avoid an "X" rating, the pair have sex in a rundown shack during a rainstorm, and the leaking raindrops turn to blood.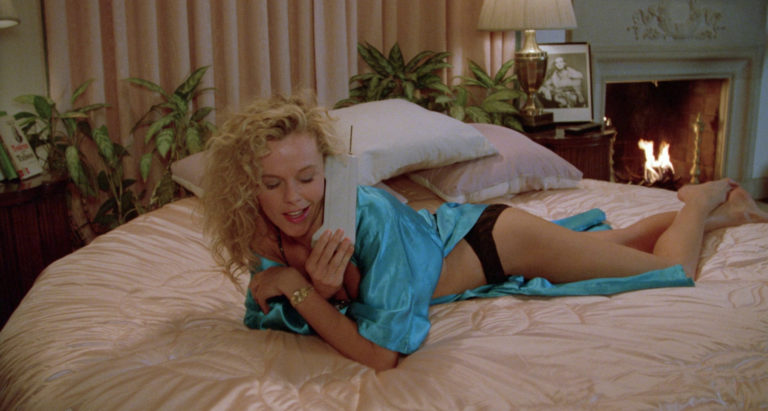 Back in the late 1980s—long before the Internet and dating apps existed—people would hook up via telephone "party lines," where you paid by the minute to talk with strangers about meeting for sex. This film stars former teen idol Leif Garrett as a psychopathic serial killer who lives in his dead parents' mansion along with his sister. They lure married male victims through party lines so that Garrett can slice their throats with a straight razor. Regarding the siblings, All Star Video says "They have a very damaged and sexual relationship. Their abusive parents are long dead and they just wallow in each other's insanity in a giant mansion while occasionally murdering people for kicks."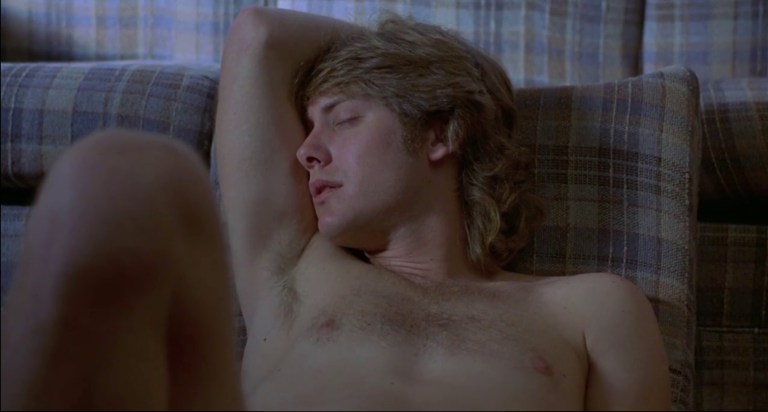 A breakout hit at the Cannes Film Festival—making Soderbergh the youngest director to win the Palme D'Or and earning a Best Actor award for James Spader—sex, lies, and videotape (the lower-case spelling in the title is intentional) stars Spader as an impotent voyeur who has a habit of filming women who talk about their sex lives and fantasies. Director Steven Soderbergh claims that "Video is a way of distancing ourselves from people and events….We tend to think that we can experience things because we watched them on tape." The Washington Post calls sex, lies, and videotape "a wry, highly watchable piece that comes across as a great first effort by a film-school graduate."
I drove the most important woman in my life to leave because I didn't want to be in the relationship but couldn't just say, "I don't want to be in this. I want to be out of it." There was nothing wrong with the person that made my life uncomfortable, I just wasn't ready to deal with the responsibility. So I was very deceptive about how I got out of it. And then once I was out of it I couldn't even allow it the dignity to die properly. I kept stringing it out and not letting it go and then I got involved with some other people and—it was just a mess. I look back on it and I'm stunned that I had turned into the kind of person I despise.

Steven Soderbergh on his inspiration for sex, lies, and videotape (1989)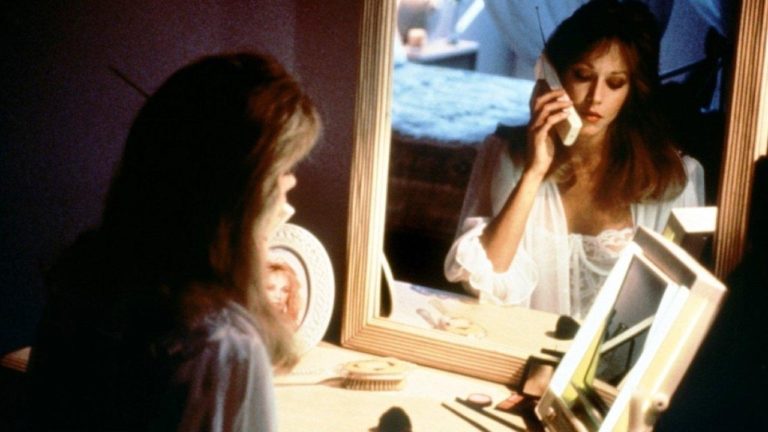 In a film that preceded The Bodyguard but that shares many of its plot devices, a rock star hires a security guard to gather evidence of his cheating wife, but the bodyguard eventually begins having sex with the man's wife. After starring in Night Eyes, Tanya Roberts became known as "The Queen of Erotic Thrillers".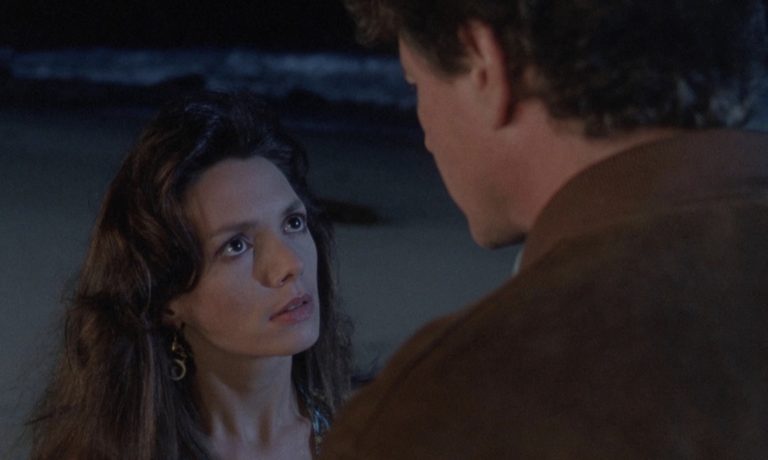 Based on a 1969 novel called The Plastic Nightmare, Shattered stars Tom Berenger stars as a man who survives a car crash with his body intact but his memory erased. He has no idea of who he is. The Washington Post gave Shattered high praise: "It's been years since a thriller has worked on this many levels; it's like a Chinese puzzle box, an interlocking complex of mysterious details with the ultimate mystery of Dan's identity at its dark center…. This is a startlingly satisfying, complex bit of moviemaking. A shadowy modern noir that's cynical to its marrow, and truly blacker than black."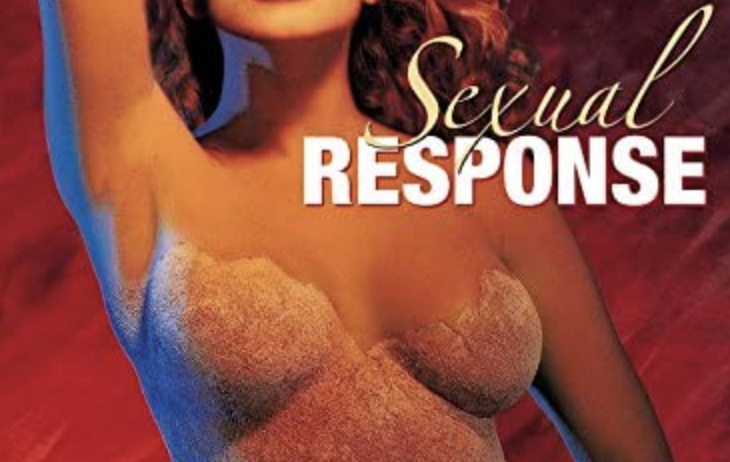 In this TV movie Shannon Tweed, the wife of rock star Gene Simmons from KISS, stars as a radio talk-show relationship counselor who is trapped in a sexless and loveless marriage. When a man at a bar makes a pass at her, she accepts. The trouble begins when he becomes too possessive and steals her husband's gun.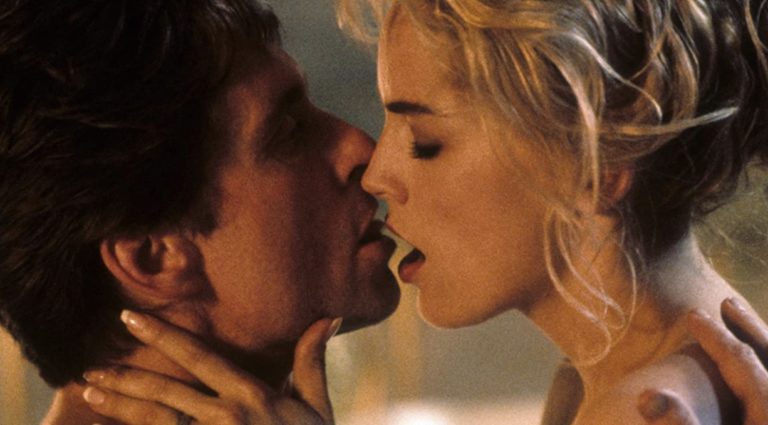 A neo-noir erotic thriller starring Michael Douglas as a violent San Francisco police detective assigned to investigate the high-profile case of a rock star's murder. The prime suspect is a novelist named Catherine Tramell (Sharon Stone) who seduces Douglas into a torrid sexual relationship. The scene in which Stone uncrosses her legs during her police interview is said to be the most-paused moment in film history. Sharon Stone said she was wearing white panties during the scene when director Paul Verhoeven asked her to remove them for "lighting reasons" and told her only a shadow would be seen by audiences. She did not find out her vulva would be fully visible to everyone who saw the movie until she attended a screening of the film.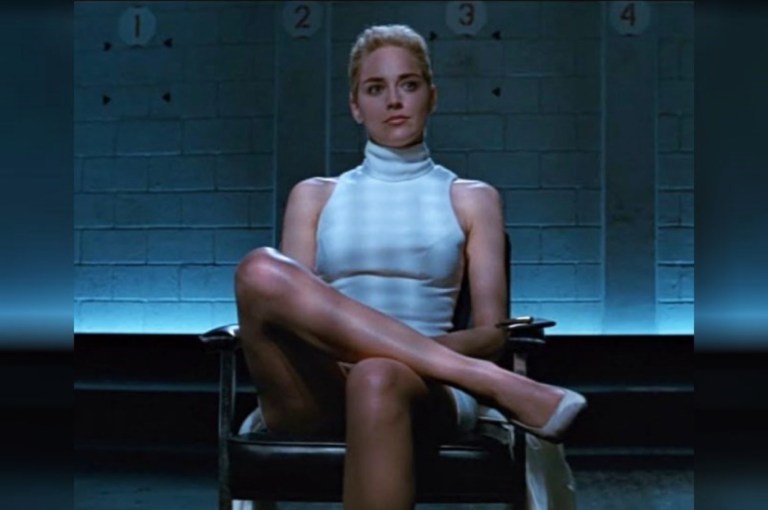 Here she describes what happened in her own words:
I knew we were going to do this leg crossing thing. And I knew that we were going to allude to the concept that I was nude. But I did not think that you would see my vagina in the scene. No. Because this is an R rated film that we're going to see in Blockbuster. No one would imagine that you're gonna see that in a big studio film in the world it's inconceivable. Obviously it was not something that in feature films in this day and time in the world we could ever imagine would actually occur and be seen.

But when we were doing the scene, [director Paul Verhoeven] told me that you could see the reflection of my underwear in the film and you knew that I had underwear. So we would have to take off the underwear so it would create a shadow because the white was bouncing back light.

When I saw it in the screening, I was shocked. Stunned. Mind blown. I think primarily because [director Paul Verhoeven] didn't say to me 'Look this is what I've got. I want to go with it. Let me show it to you.' I think if I had had my own time to come to terms with it, I probably would have come to terms with it. But I think seeing it in a room full of strangers was so disrespectful and so shocking that I didn't know what to do. So I went in the booth and slapped him and left and was not comfortable with the film.

I agree it's good for the scene, but I don't agree with the way he proposed it.

Sharon Stone talking about Basic Instinct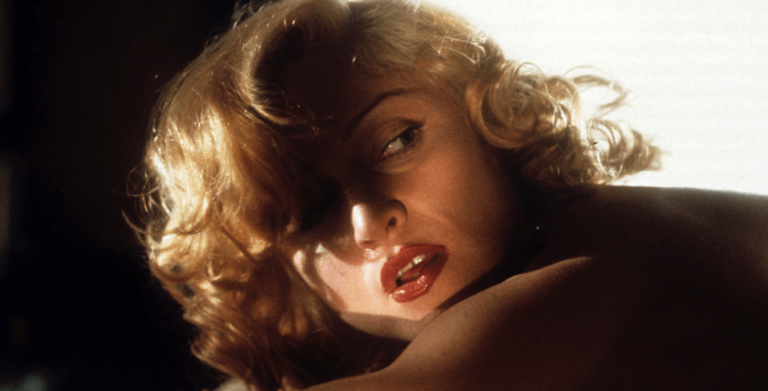 In a film that was accused of lifting many elemental plot devices from Basic Instinct, Body of Evidence stars Madonna as a woman whose sexual prowess is so overpowering that it causes a 63-year-old man to die of a heart attack while having sex with her. Willem Dafoe stars as a lawyer who is hired to defend Madonna's character, but even he can't resist her sexual charms. Body of Evidence was originally given an NC-17 rating but it was further censored to give it an R.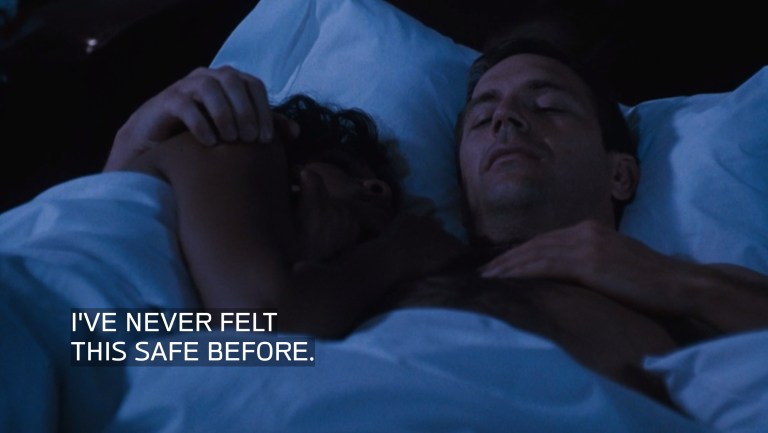 Kevin Costner stars as a former Secret Service agent who is hired to protect pop star Whitney Houston from a violent stalker and a steamy sexual relationship emerges between the two. The film was written by Lawrence Kasdan in the 1970s with Steve McQueen and Diana Ross as the intended costars. Kevin Costner, a producer on this film, fought to have Whitney Houston star opposite of him. The film's soundtrack sold an estimated 45 million copies and as of 2021 was the number one most successful movie soundtrack of all time.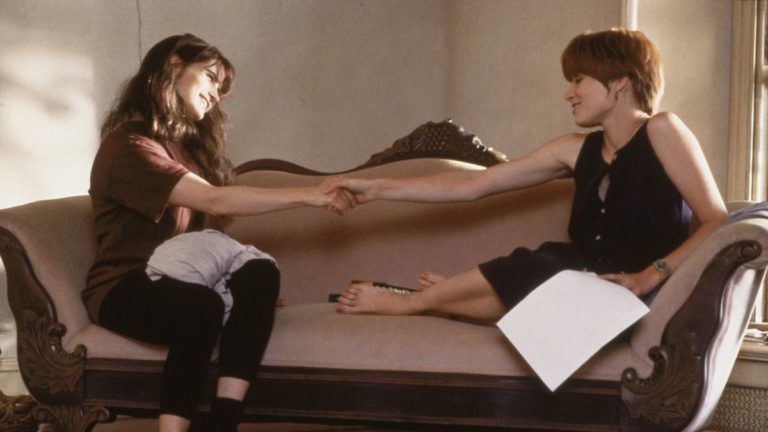 In a movie clearly influenced by classics such as Alfred Hitchcock's Vertigo, Roman Polanski's Rosemary's Baby, and Ingmar Bergman's Persona, director Barbet Schroeder pairs Jennifer Jason Leigh and Bridget Fonda as roommates whose relationship ends in death. Describing the film as being about a "roommate from hell," Roger Ebert praised the film for its quality despite the fact that it could technically be classified as a slasher film: "No genre is beyond redemption or beneath contempt, and here the slasher genre is given its due with strong performances and direction."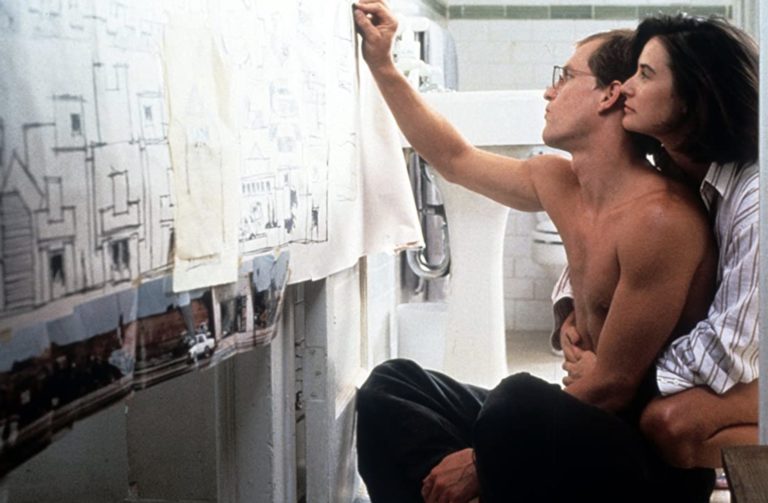 A financially troubled married couple (Woody Harrelson and Demi Moore) make a last-ditch effort to raise money by traveling to Las Vegas and gambling away their last $5,000. It is here where Moore catches the eye of a handsome billionaire (Robert Redford), who offers Harrelson a million dollars for one night alone with his wife. In his review, Roger Ebert focused on the film's struggle between lust and loyalty: "Indecent Proposal is a fantasy about characters who are allowed to try out amorality and see if they like it….[It] is in a very old tradition, in which love is put to the test of need and desire and triumphs in the end, although not without a great many moments when it seems quite willing to cave in to passion."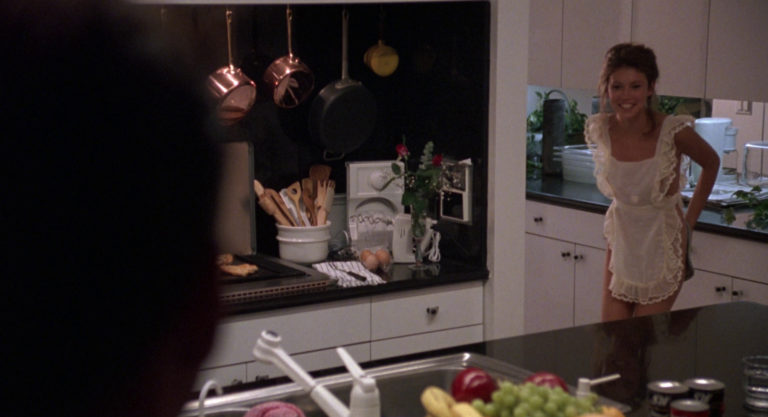 Bruce Willis stars as Bill Capa, a New York City psychiatrist who was so traumatized by the gory sight of a patient committing suicide by jumping from his office window that he becomes color-blind. To decompress, he travels to Los Angeles and becomes involved in a therapy group where the leader is suddenly murdered. He assumes control of the therapy group and also becomes sexually involved with a group member named Rose—who may be the killer after all. Color of Night was a box office bomb but became one of the most rented movies of 1995.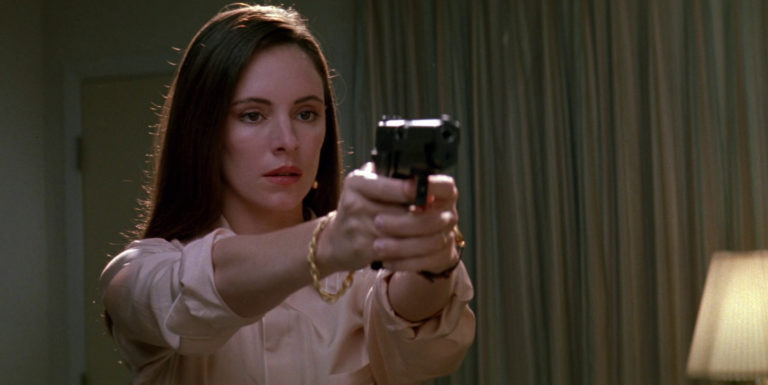 A homicide detective named Kyle Bodine (Ed Harris) is hired by a woman who seeks escape from an abusive marriage. After the woman shoots her husband to death, Kyle helps her hide the body—but an associate of his starts finding clues. Hal Hinson at The Washington Post said: "China Moon is smarter than Basic Instinct and sexier too, as well as being the most stylish, most convincing love story since The Last of the Mohicans."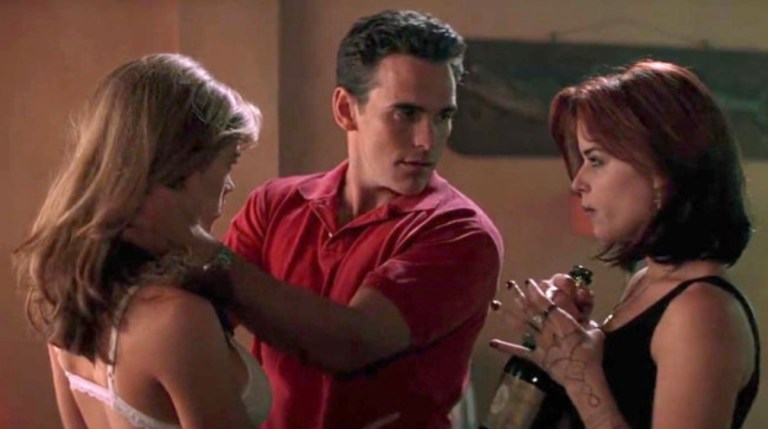 In a wealthy Miami suburb, two students (Denise Richards and Neve Campbell) accuse a guidance counselor (Matt Dillon) of rape. A series of twists and turns keeps the audience guessing until the very last frame about who is really good and evil in this erotic thriller with a satisfying twist ending. Reserving special praise for Bill Murray's appearance midway through the film, Roger Ebert says "Wild Things is lurid trash, with a plot so twisted they're still explaining it during the closing titles. It's like a three-way collision between a softcore sex film, a soap opera and a B-grade noir. I liked it."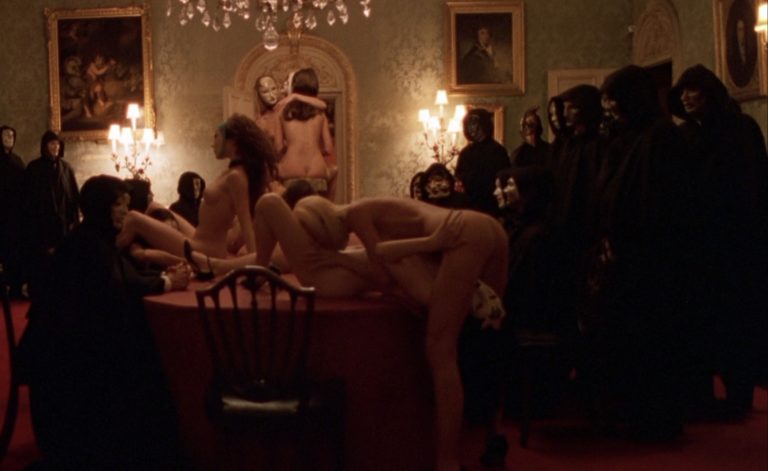 Famed director Stanley Kubrick (Spartacus, A Clockwork Orange, 2001: A Space Odyssey) died only four days after handing in the final cut of this elaborate erotic thriller. Tom Cruise stars as a New York City doctor who is driven insane with jealousy after his wife (Nicole Kidman) reveals that a year prior, she was sorely tempted to have an affair with a young naval officer she'd seen. He heads out into the streets and straight toward a private sex club famous for unrestrained orgies. Roger Ebert says that "For adult audiences, it creates a mesmerizing daydream of sexual fantasy."
Erotic Thrillers: 2001 — 2022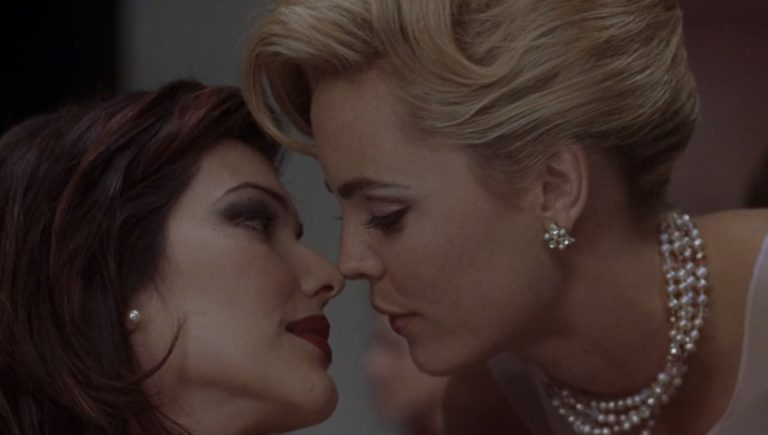 A woman becomes an amnesiac after surviving a brutal car crash on Hollywood's legendarily winding Mulholland Drive. Dazed, she ventures down into Hollywood and sneaks into an apartment, where she assumes the persona of "Gilda" after spotting a poster of Rita Hayworth in the classic Hollywood film Gilda. Claiming that Mulholland Drive redeems director David Lynch from some of his previous missteps, Roger Ebert says, "The movie is a surrealist dreamscape in the form of a Hollywood film noir, and the less sense it makes, the more we can't stop watching it….Mulholland Drive is all dream. There is nothing that is intended to be a waking moment."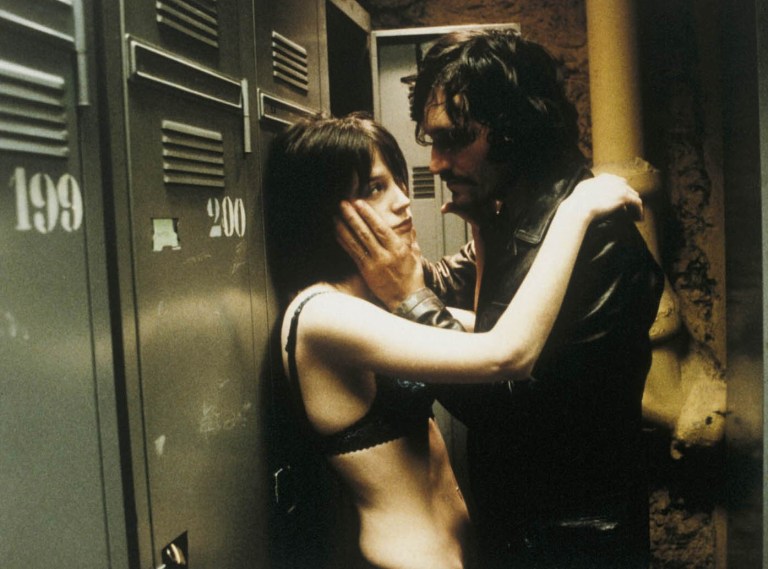 Trouble Every Day by Claire Denis is both very sexy and very violent. When it premiered at Cannes, viewers booed and walked out though it seemed more like a reaction to a respected French filmmaker choosing to tell a story through the low-brow genre of horror than the film itself. The film is told through minimal dialogue and centers on two people in Paris who experience sexual desire through cannibalism.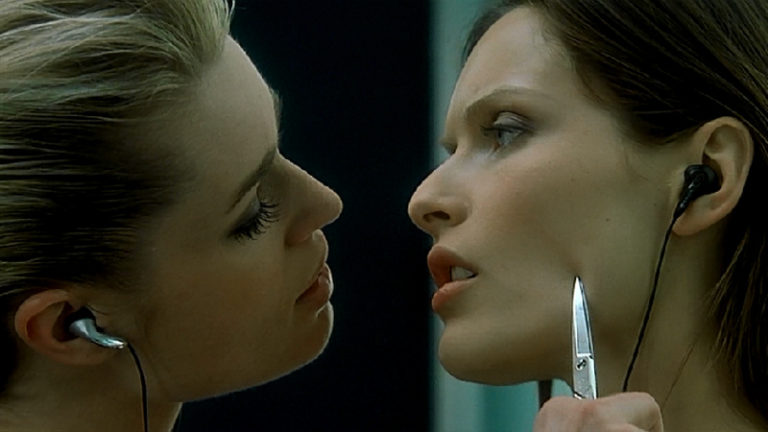 Another erotic thriller written and directed by Brian De Palma, Femme Fatale stars Rebecca Romijn-Stamos as a French diamond thief who exchanges identities with a doppelganger who commits suicide—enabling her (she hopes) to flee safely to America. Comparing it to the 1944 film noir classic Double Indemnity, Roger Ebert enthuses: "Sly as a snake, Brian De Palma's Femme Fatale is a sexy thriller that coils back on itself in seductive deception. This is pure filmmaking, elegant and slippery."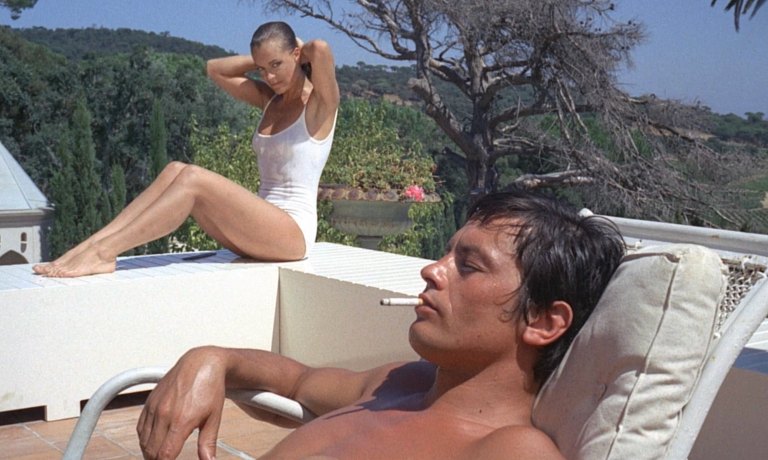 A burnt-out female British mystery writer accepts a friend's offer to decompress at her publisher's home in the south of France. She is abruptly visited by a young girl who claims she's the publisher's daughter. The young girl begins dragging men home to the mansion for sex; when one of her beaus expresses interest in the mystery writer, things get dangerous. Roger Ebert says the film is essentially about "the small steps by which a wrong decision grows in its wrongness into a terrifying paranoid nightmare."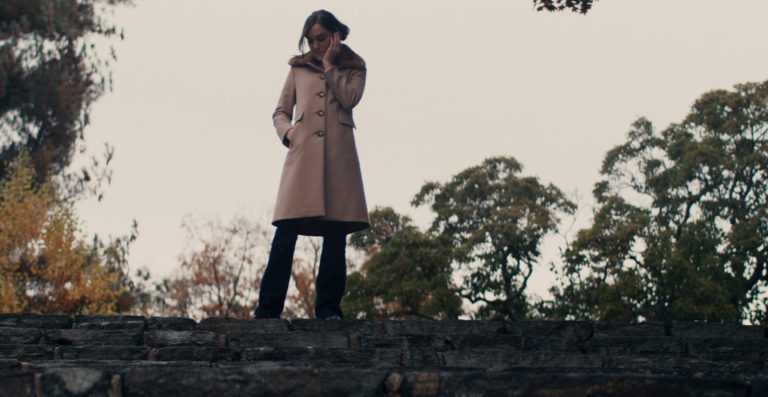 More drama than thriller, director Steven Soderbergh deliberately cast Sasha Grey—a real-life porn star—in the role of a prostitute who advertises her wares as a "Girlfriend Experience"—for $2,000, you can hire her for one night, take her to dinner and a movie, and even have her kiss you like a girlfriend when you have sex. SF Gate says that the film's true moral is that money, not sex, is what guides human affairs: "Only kids think sex is the prime mover in human affairs. Then they grow up and find out it's money."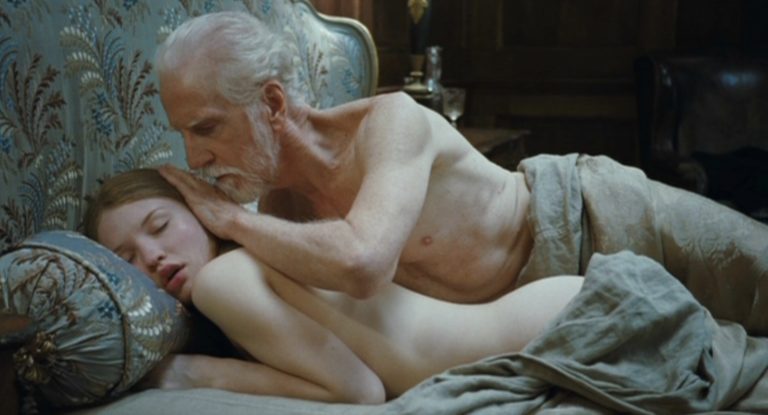 Emily Browning stars as Lucy, a young woman who consents to an arrangement where she agrees to be sedated into unconsciousness, whereupon old, impotent rich men are allowed to strip naked and cuddle up to her in bed. They are also allowed to touch her but forbidden from penetrating her. Reel Views says the film "deals primarily with isolation, sexual dysfunction, and gender politics."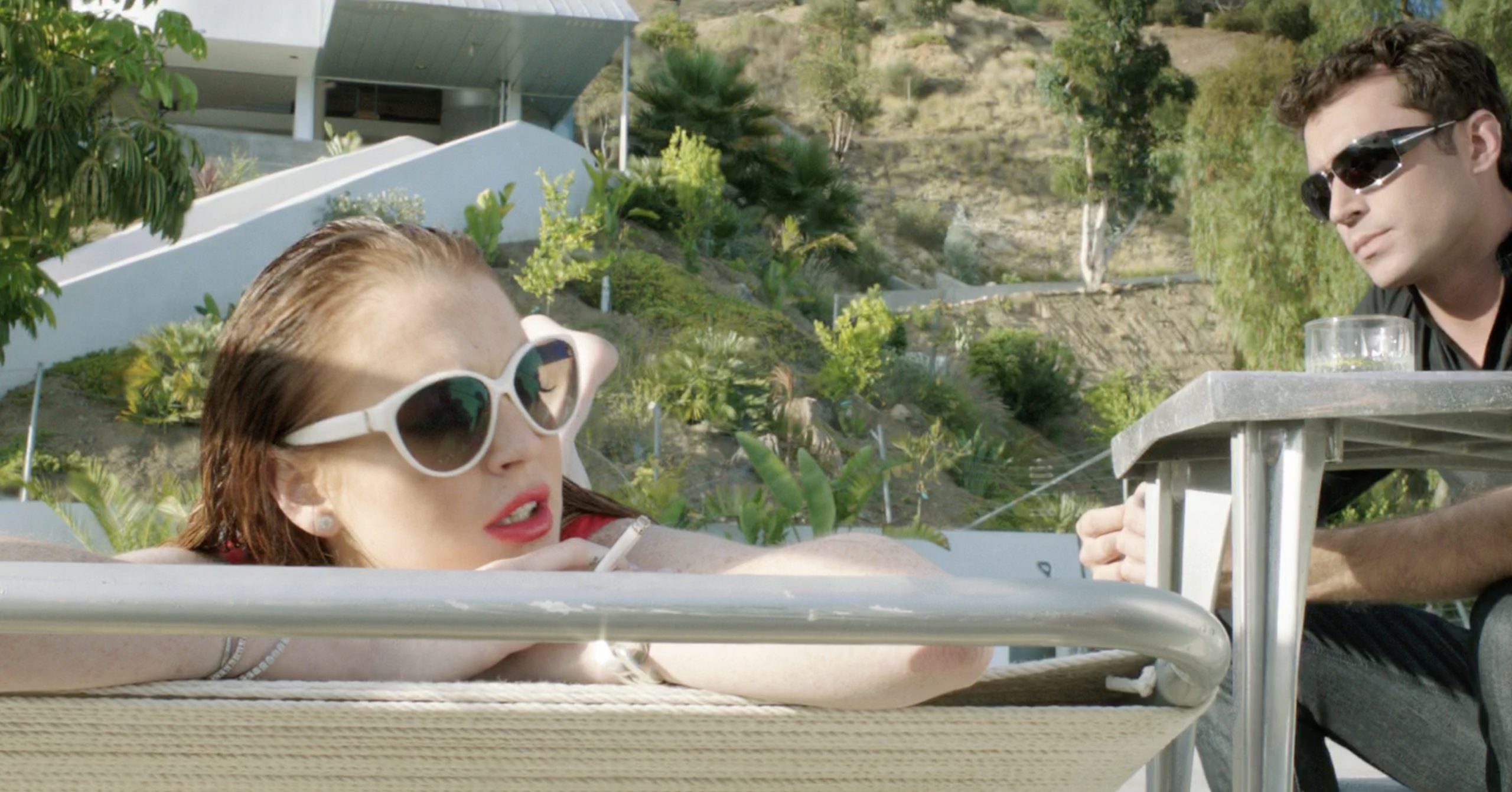 Directed by Paul Schrader (American Gigolo) and written by Bret Easton Ellis (American Psycho), The Canyons stars real-life porn star James Deen and Lindsay Lohan as two people who get involved in a sexual relationship, which drives a filmmaker who's directing Lohan's character into a violently jealous rage.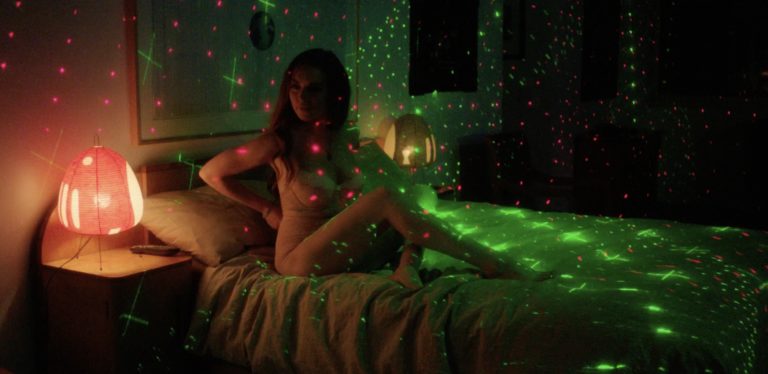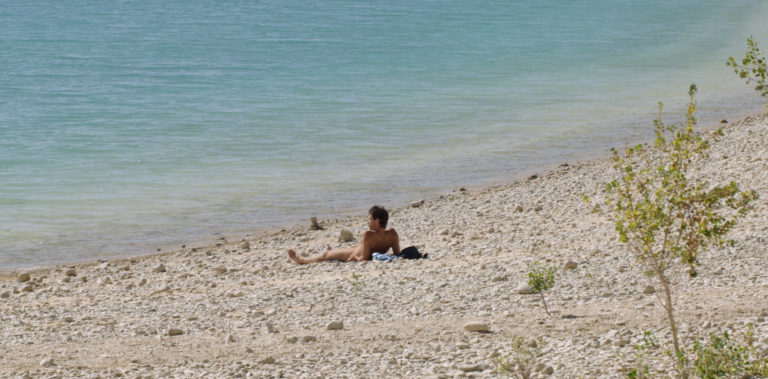 At a nude beach surrounded by woods that serve as a cruising spot for gay men, a shy character named Franck becomes obsessed with a super-macho and attractive man named Michel—and as it becomes apparent that Franck may be a serial killer, Franck's attraction only increases. Summarizing the film as "Murder amongst French lovers at a gay nude beach," Arthouse Grindhouse says: "If you've ever wished Hitchcock had set one of his masterful thrillers at a gay nude beach, Stranger by the Lake is the movie for you….[It's] a slow-burn mystery from France, equal parts bizarre and beautiful and weirdly hilarious…a haunting ending that shows little but suggests a great deal: namely, that we are all just groping in the dark, lost and frightened, pausing only to occasionally fuck and kill one another."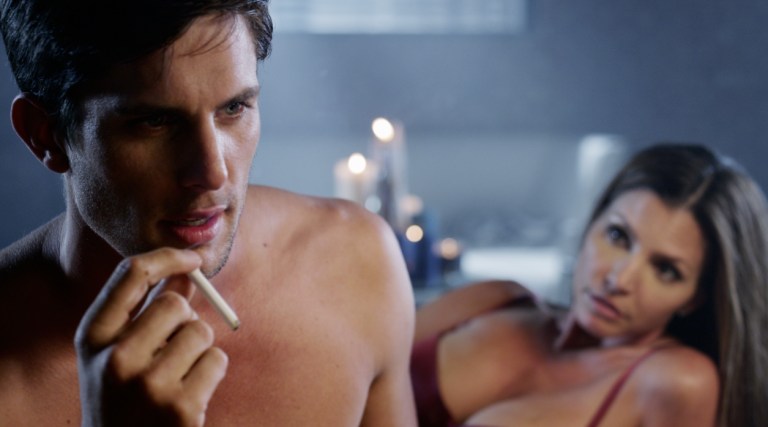 Charisma Carpenter stars in this questionable erotic thriller about a timid woman whose perverted relationship with a narcissist (Bryce Draper) changes her life. Part Lifetime movie, part 50 Shades of Grey knockoff, Bound is really only for people who love bad movies. Carpenter's performance is the rose and pretty much everything else about Bound is the thorn. If someone recommends Bound to you, they're probably talking about the 1996 neo-noir crime thriller written and directed by Lana and Lilly Wachowski.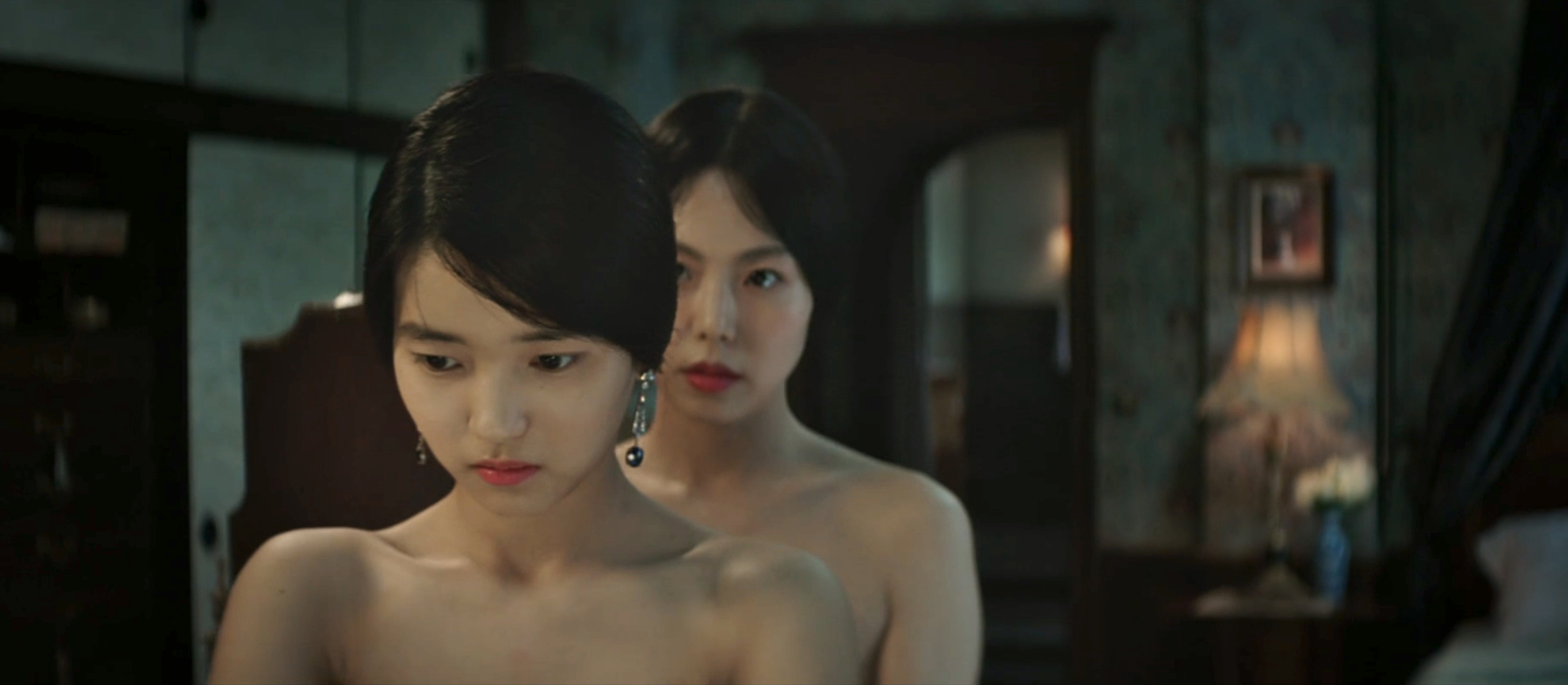 The Handmaiden is a South Korean erotic thriller with horror elements and a heist plot that is divided into three parts. Part one follows a pickpocket named Sook-hee as she is told of an opportunity to get $100,000 along with clothes and jewelry if she helps Count Fujiwara (also a local grifter) to seduce a Japanese heiress. The Handmaiden has a few major twists and the erotic storyline between Sook-hee and the woman she works for is a major part of the film, and is shown in artistic detail.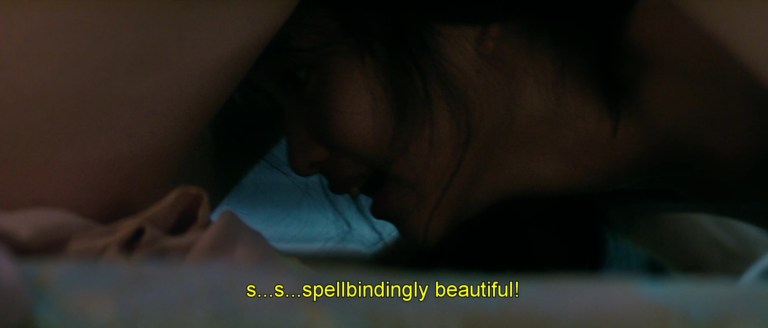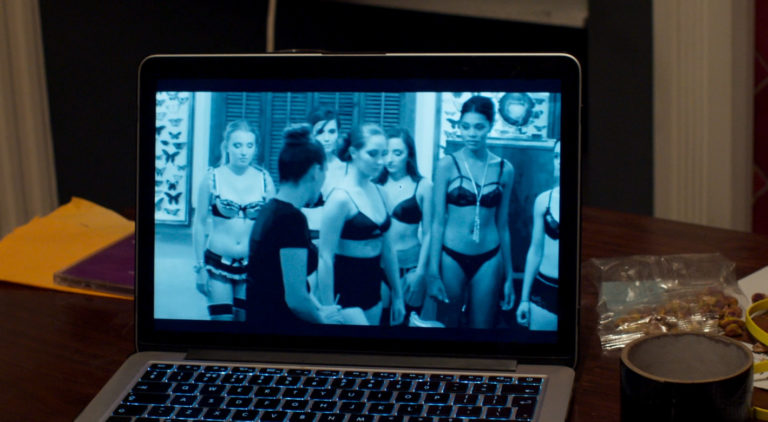 Hafsia Herzi stars as Virginie, a sex worker in London's high-class circles, who becomes involved with Rupert, a man who makes it his mission to save prostitutes from themselves. Blu-Ray.com describes Virginie as "a high-class hooker who performs her job in a professional but unenthusiastic manner. Many of the Brits that Virginie services are older and unattractive. They do not appeal to Virginie in any personal way and this shows in her cold detachment."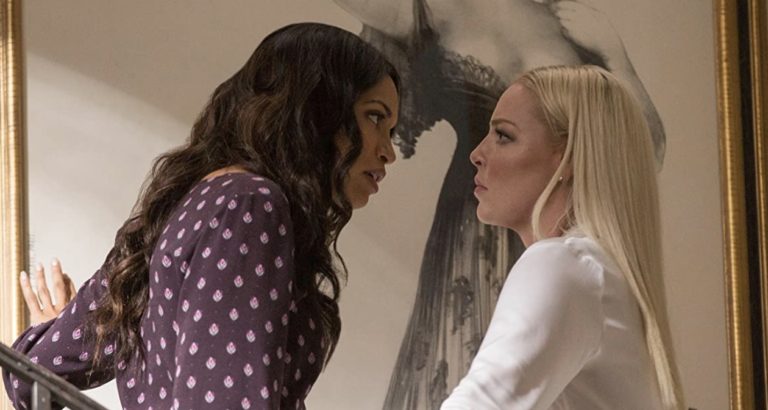 A scorned ex-wife sets out to make life hell for her ex-husband's new fiancée and will stop at nothing until she achieves her goal. In a mixed review, the Austin Chronicle praises the film for its acknowledgment of "shifting family dynamics": "What this otherwise, yes, forgettable addition to the film canon of obsessive lady psychos brings to the table is a nod to shifting family dynamics….In Unforgettable, it's wife No. 1 who's completely cuckoo and, refreshingly, it's the soon-to-be second wife…."
More Erotic Thrillers