34+ Creepy Voyeur Movies
Voyeur films are a subgenre in horror cinema and erotic thrillers. They often make cultural commentary on technology and obsessive relationships.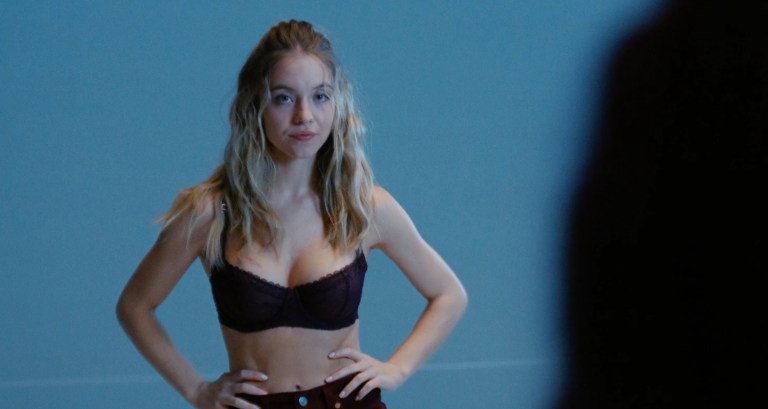 Voyeur movies are a subgenre of stalking films, except the voyeur often does not get physically close to their subject, observing them from a distance often with the aid of technology such as telephoto lenses, surveillance cameras or hacked devices.
For the ancient Greeks, voyeurism was a violation where someone saw a "sacred act that is distinctly private and unwelcome to view." Today, voyeurism is more broadly defined as any sexual gratification taken by viewing someone secretly.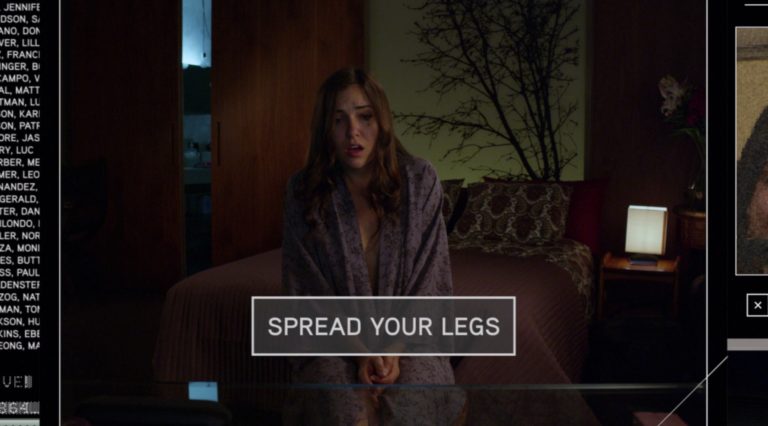 The legend of Peeping Tom — the most famous folklore about voyeurs — is based on the historical figure Lady Godiva, who rode naked on a horse through the streets of the English town of Coventry to protest excessive taxation. Peeping Tom was a tailor who was rumored to be the only townsperson who gawked at Lady Godiva's nakedness and is thus one of global folklore's original voyeurs.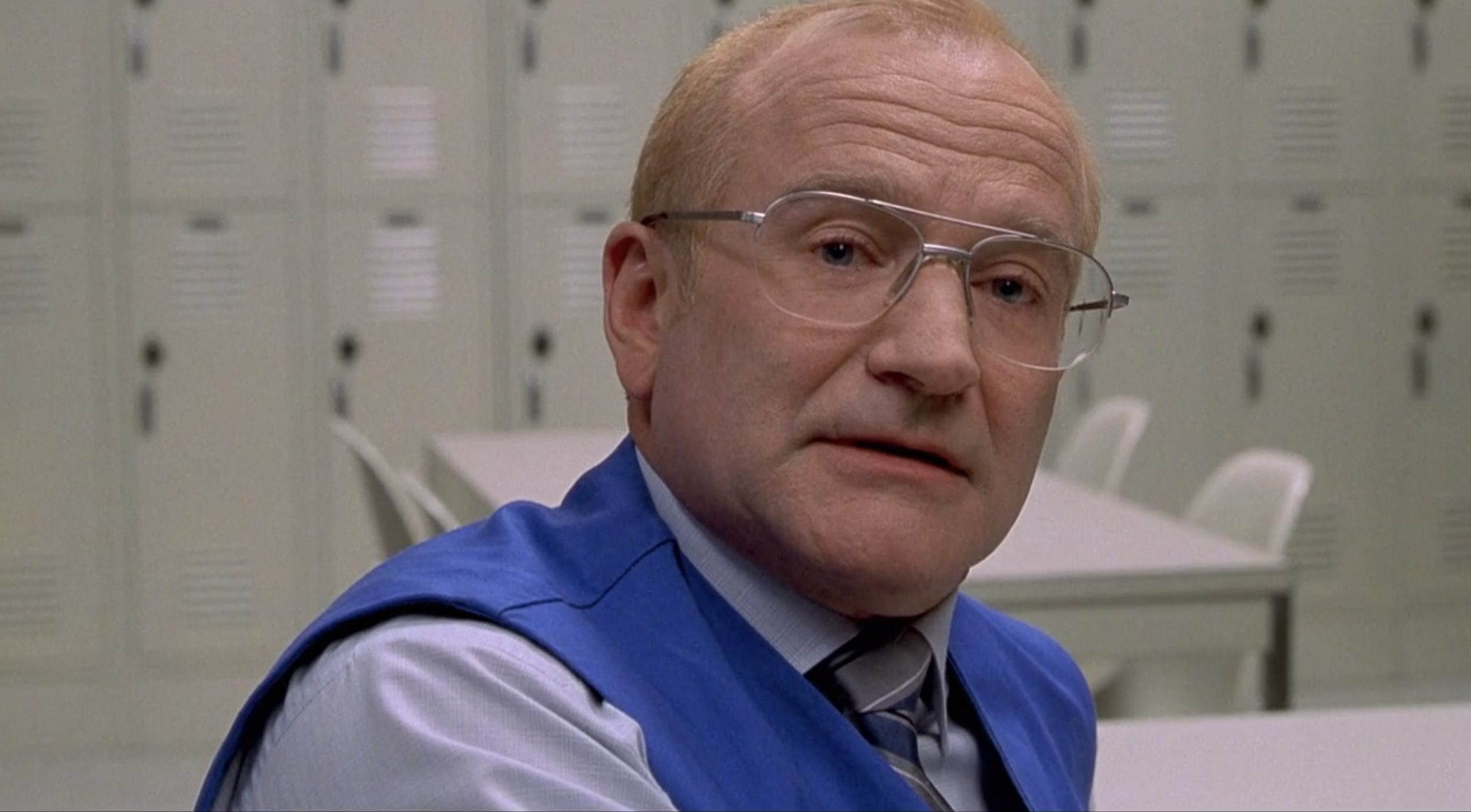 The movies cataloged here mainly deal with traditional voyeur aberrations; however, some movies on the list are also commentaries on social media culture where we all, in a way, become voyeurs.
Best Voyeur Movies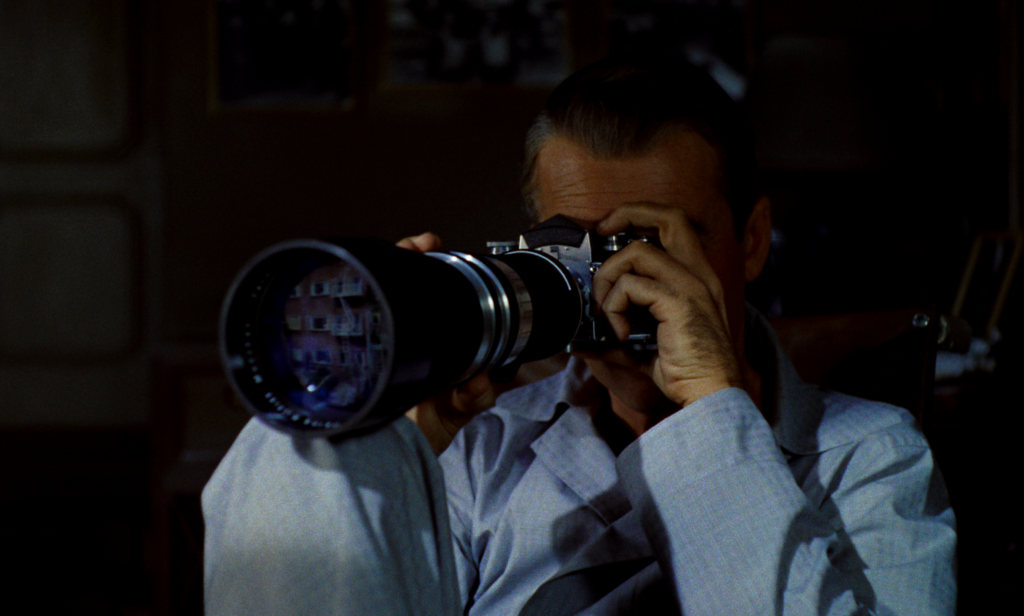 In one of Alfred Hitchcock's masterpieces—and also one of the four Hitchcock films in which James Stewart starred as an everyman character who is surrounded by troubling circumstances—Stewart is a rugged action photographer who finds himself wheelchair-bound in an apartment complex after an accident. The rear window of his apartment provides him a view of the other apartments in the complex, and he spends nearly all of his waking hours peering into his neighbors' windows and taking photos. Then one day he believes he has enough evidence to implicate one of his neighbors in a murder. Roger Ebert writes about how Rear Window also implicates the audience as voyeurs: "It's wrong, we know, to spy on others, but after all, aren't we always voyeurs when we go to the movies? Here's a film about a man who does on the screen what we do in the audience–look through a lens at the private lives of strangers."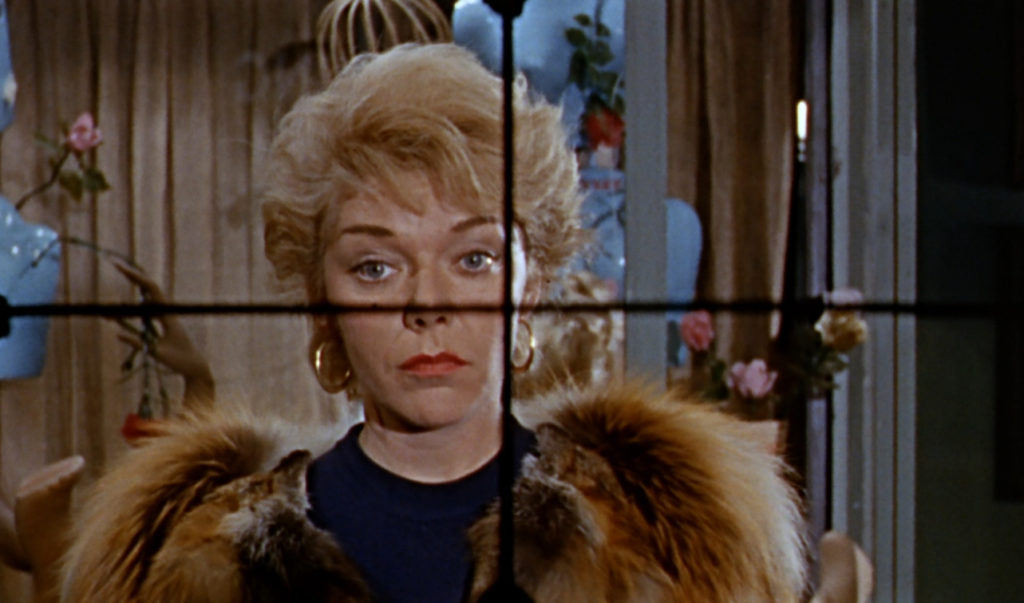 In what is considered the British equivalent of Psycho—it was actually released a few months before Psycho—a lonely and tortured photographer who was abused and under constant photographic surveillance by his father while growing up turns into a voyeur with a predilection for killing women with the sharpened end of his photo tripod and filming their expressions as they die. The film, which is deemed the first mainstream British movie to feature topless females, was considered so appalling upon its release that it was banned throughout the UK after five days and wrecked the career of established director Michael Powell. Despite its rocky beginning, it is now considered a classic. Both Martin Scorsese and Roger Ebert have listed it as one of their favorite films.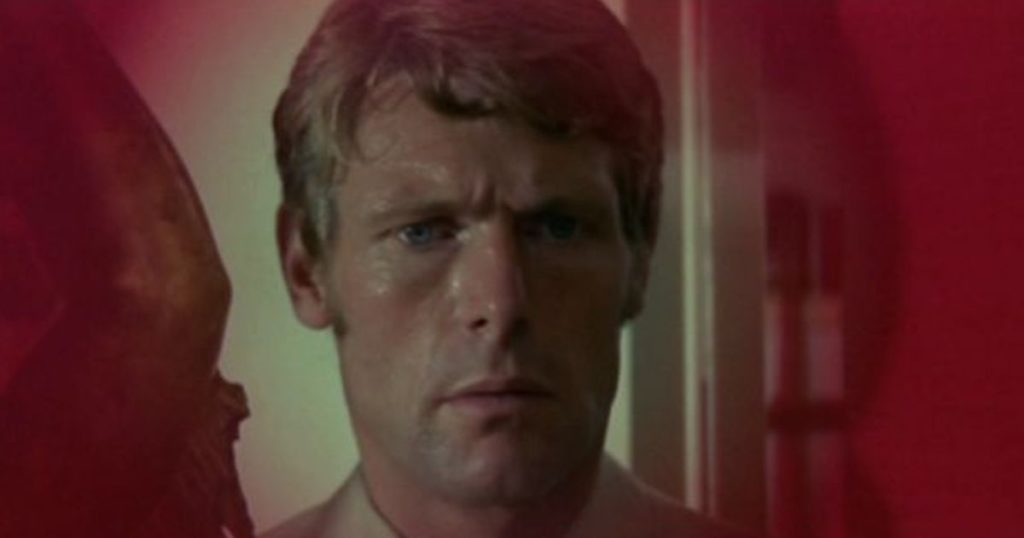 Based loosely upon the 1870 novel Venus in Furs by Leopold Sacher-Masoch—whose surname provided the origin for the term "masochism"—Devil in the Flesh is updated for the erotic sensibilities of the late 1960s. Severin (Regis Vallee) is a masochist who is married to the beautiful Wanda von Dunajew (Laura Antonelli), and his peculiar kink is to pose as her chauffeur and watch while she has sex with a series of alpha males. But in the course of things, Wanda learns to hate Severin for what he's made her become, and Severin finds out that masochism isn't as pleasurable as he imagined it would be.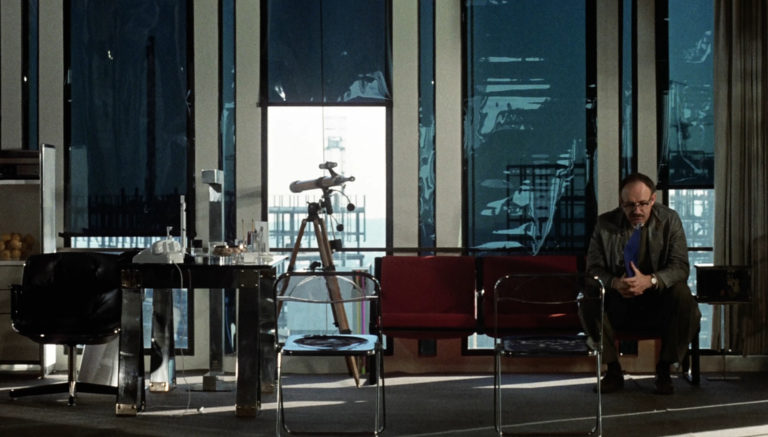 In this paranoid thriller by Francis Ford Coppola, journeyman actor Gene Hackman turns in what is perhaps the best performance of his long and storied career as Harry Caul, a surveillance expert who hates himself and his job. He is wracked with guilt over a past incident in which his snooping may have led to the deaths of a mother and her child. He takes a new gig that has him listening to conversations between a young married couple, and he tortures himself wondering whether he could have prevented one of them from being murdered—he plays the tapes over and over again, and each time he hears something different.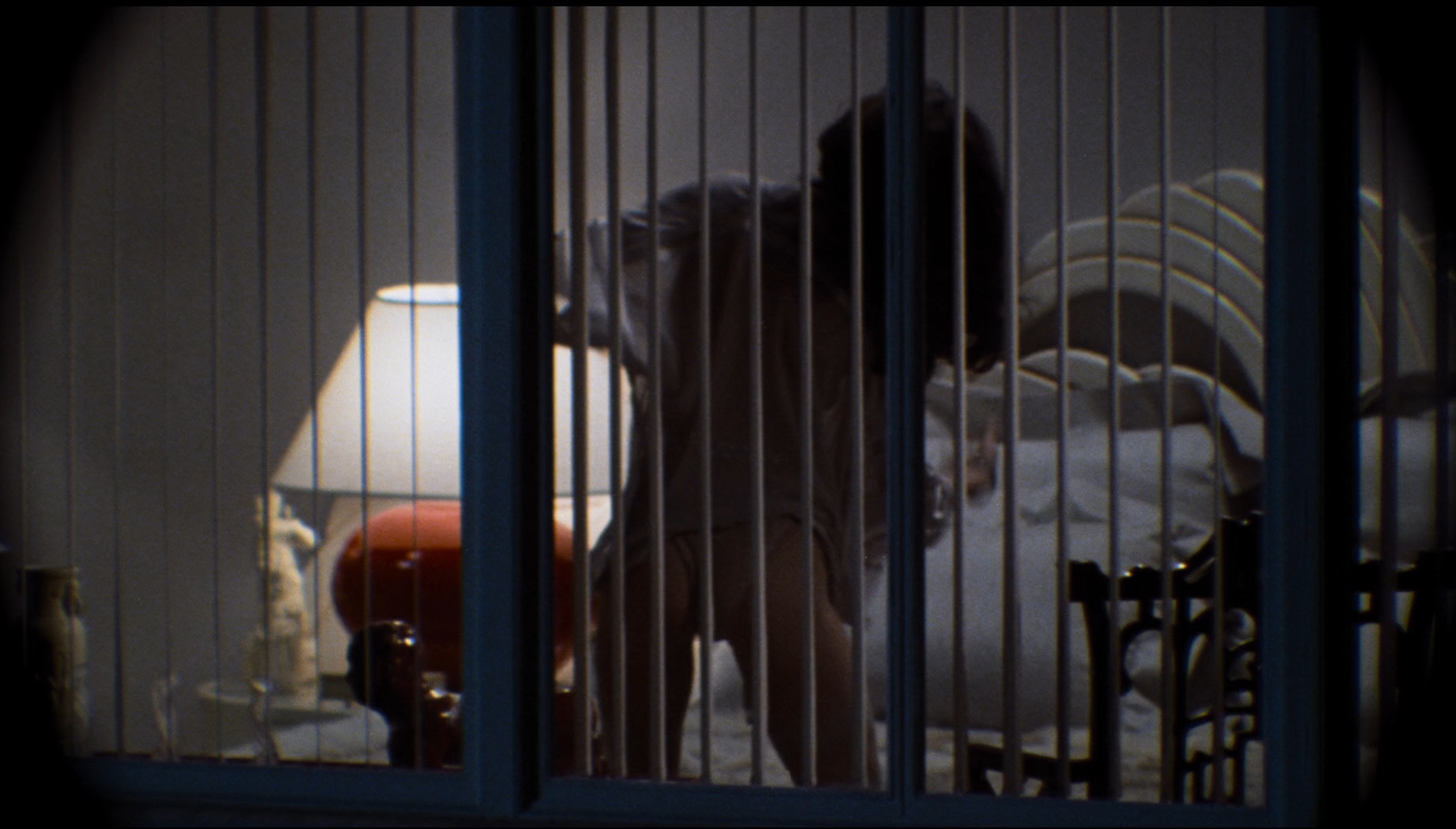 In this thriller by Brian de Palma that was initially savaged by critics and became a box-office flop, a young actor named Jake Scully (Craig Wasson) loses his job playing a vampire after his claustrophobia gets the better of him in a scene where he is filmed lying in a coffin. At an acting class, he meets a man named Sam, who offers him a job house-sitting his mansion in the Hollywood Hills. While at the mansion, Jake becomes obsessed with woman who does an erotic dance that is visible from her window. Every night, Jake watches her intently through a telescope that Sam has generously provided. But soon Jake's obsession leads him into a pit of seduction and despair.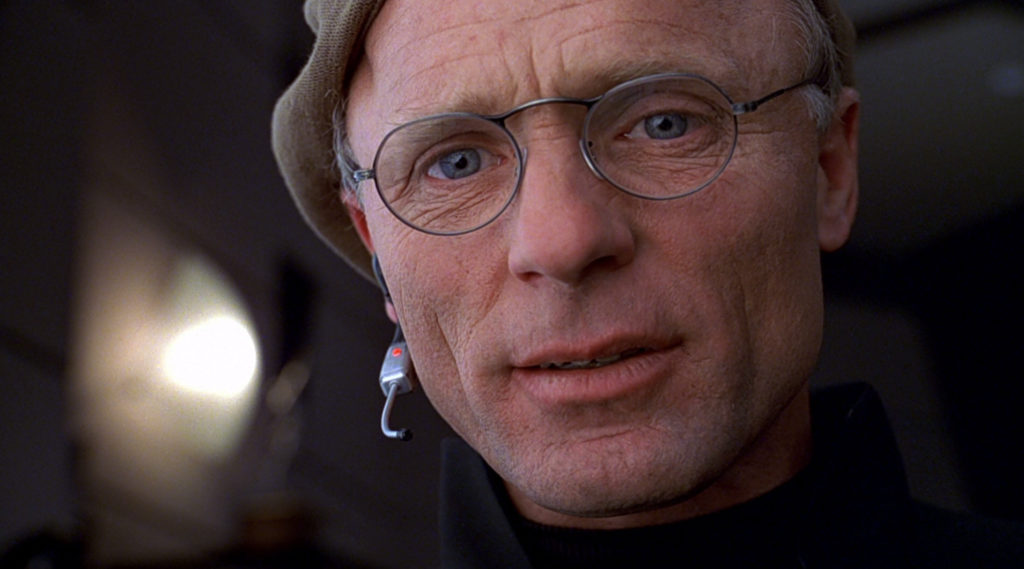 Director Peter Weir and screenwriter Andrew Niccol's sardonic take on reality TV stars Jim Carrey as Truman Burbank, an insurance salesman who lives in the idyllic Gulf Coast planned community of Seaside, FL. It takes Truman a long time to realize that his entire life—every last detail of it—is being filmed and televised as a reality TV show supervised and orchestrated by a producer named Christof (Ed Harris), who is perched magnanimously above Seaside with a battalion of cameras. After Truman gradually accepts what's going on, he makes it his life's mission to escape his own personal reality-TV hell.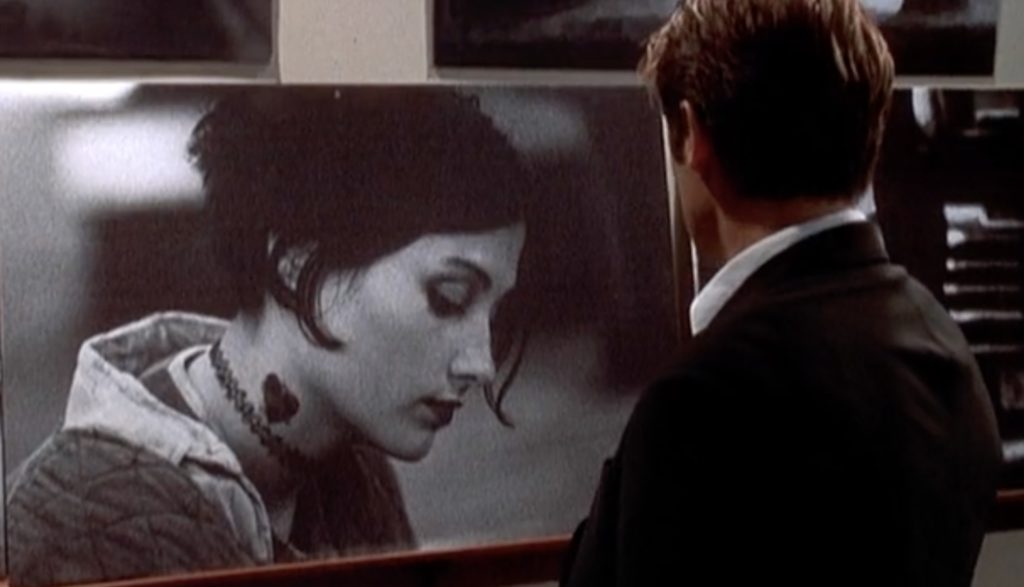 Keanu Reeves stars as David Allen Griffin, a methodical serial killer, who will choose a female victim and then study her for weeks so that he knows her entire routine and can kill her without things getting too messy. But he also stalks and taunts James Campbell (James Spader), an FBI agent that Griffin frustrates and eludes in Los Angeles to the point where Campbell quits his job and returns to his home of Chicago—only to find that Griffin resumes stalking him there.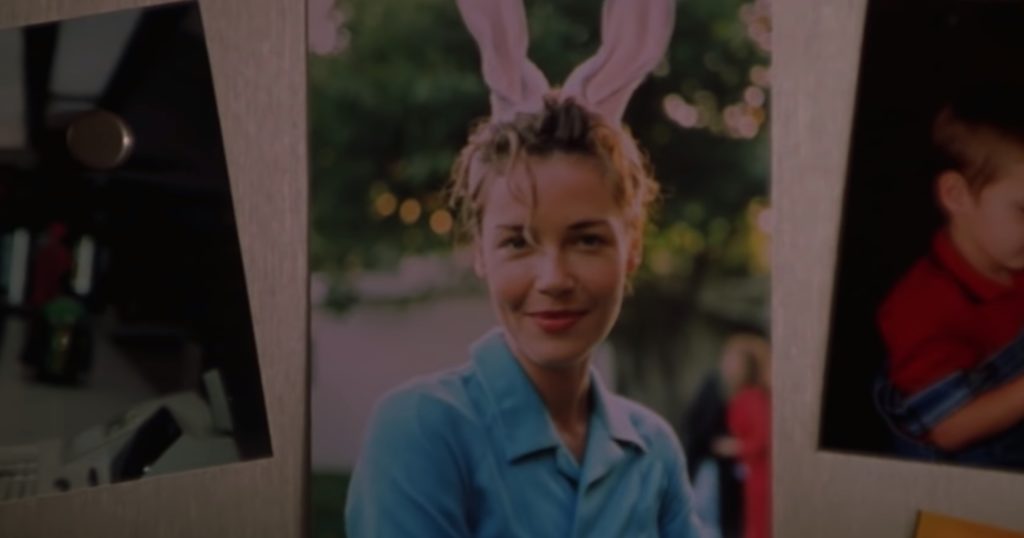 In a non-comedic turn as a creepily friendly madman, Robin Williams is Seymour "Sy" Parrish, who works at the photo counter at a mall. He gradually develops a morbid fixation with a middle-class family whose photos he always delivers on time—after making copies for himself. He eventually uses their own photos to blackmail the family. Roger Ebert compares One Hour Photo to the greatest voyeur film ever: "Watching the film, I thought of Michael Powell's great 1960 British thriller 'Peeping Tom,' which was about a photographer who killed his victims with a stiletto concealed in his camera. Sy uses a psychological stiletto, but he's the same kind of character, the sort of man you don't much notice, who blends in, accepted, overlooked, left alone so that his rich secret life can flower."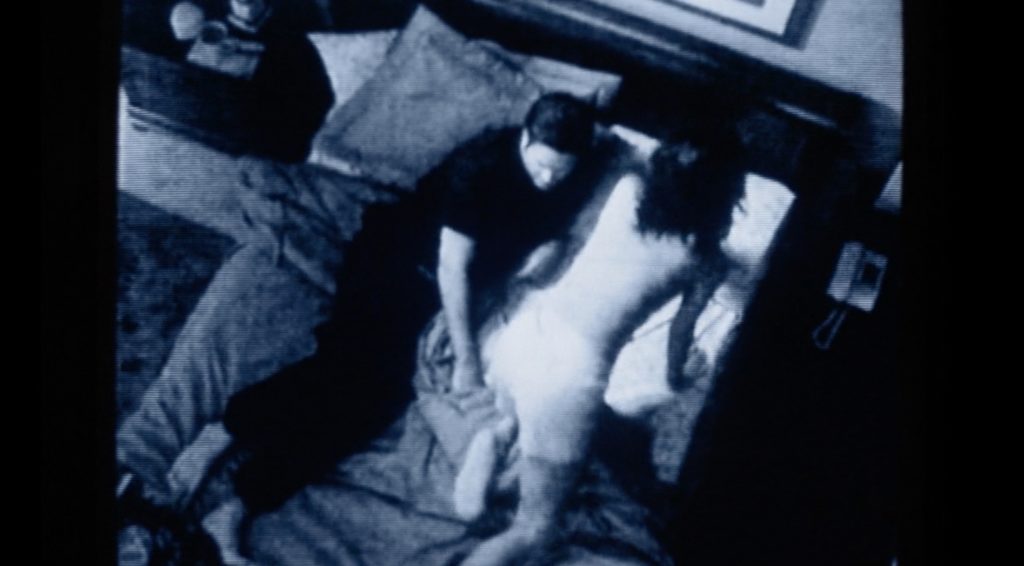 This Lifetime Network TV movie was based on the real-life story of Susan and Gary Wilson, who move into a house in Louisiana and are warmly welcomed by their neighbor across the street, an obsessively friendly church deacon named Steve Glover. Steve is so friendly that he offers them the use of his pool and hot tub, even when Steve isn't home. But Susan (Angie Harmon) gradually suspects that Steve is perhaps a little too friendly for her comfort. She then realizes that he's been filming her and her family. Susan's real-life efforts helped change laws that once made it legal to film people so long as the films were silent. Reel Film writes, "Video Voyeur is a strictly by-the-numbers docudrama about the woman who helped change the laws regarding video voyeurism (apparently, it wasn't a crime to just look as long as you didn't listen)….Video Voyeur is incredibly obvious on every level, but remains oddly watchable mostly due to Harmon's astoundingly earnest performance."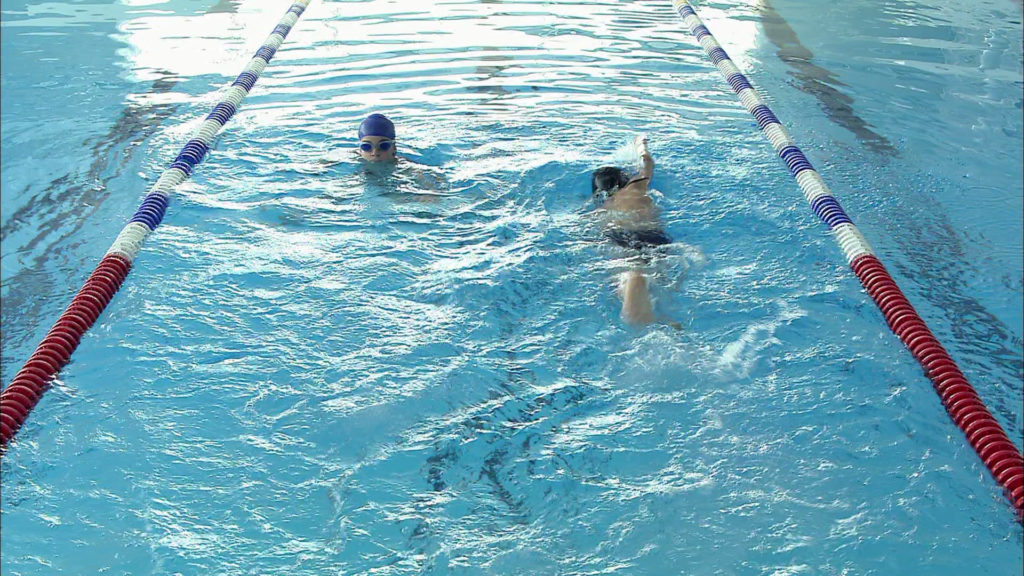 Released in France as Caché, this taut psychological thriller involves a well-to-do French couple named George and Anne who become unhinged after receiving a series of tapes on their front porch that suggests someone has them under surveillance. Some of the videos suggest that whoever is sending the tapes is familiar with George's childhood, especially his relationship with an Algerian orphan his parents had adopted and then sent away named Majid, which leads him to contact Majid, who is now an adult living in eastern Paris. Majid commits suicide right in front of George, which leads George to the true culprit who sent the tapes—Majid's son.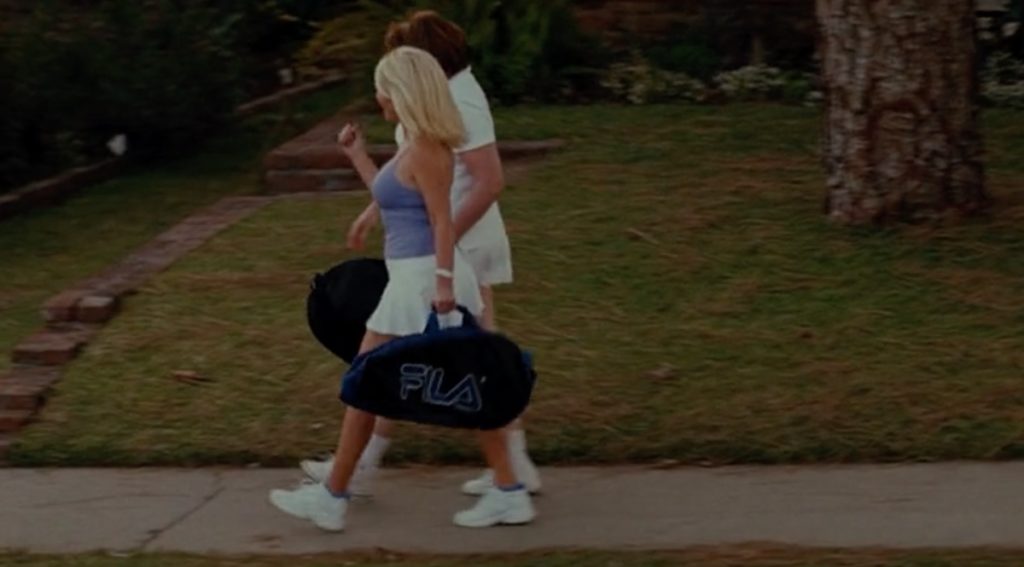 Shia LaBeouf stars as Kale, a teenager living under house arrest whose mother has canceled his Xbox online subscription. To amuse himself, he stares out his bedroom window all day and night. He witnesses one neighbor having an affair with a maid; a girl undressing in front of her window; kids watching porn when their parents aren't watching them; and a man he suspects may be a serial killer. Reel Views compares Disturbia unfavorably to Rear Window: "Anyone with a rudimentary sense of film history will recognize this as a re-imagination of Rear Window, even if the final twenty minutes owes more to Friday the 13th than the Hitchcock classic….Give me Rear Window; Disturbia is like watching a similar story through a glass darkly."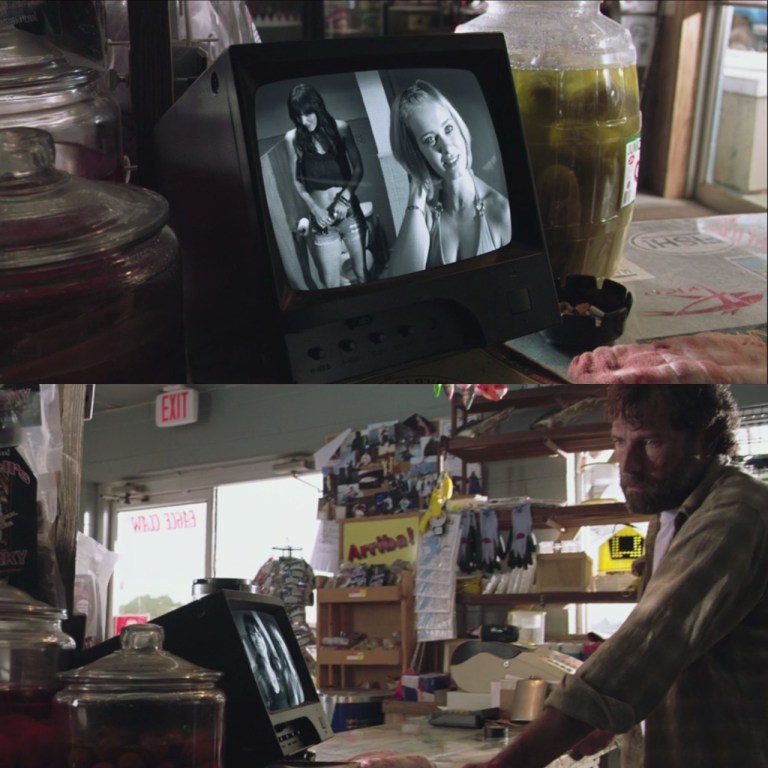 A group of college friends head to one of their family's lake homes for a weekend of partying. At first, this seems like a simple shark attack horror movie but halfway through a twist-ending reveals a sinister plot driven by voyeurism. Influenced by the popular Discovery television network annual special Shark Week, a group of local men have decided to produce a snuff film titled Shark Night.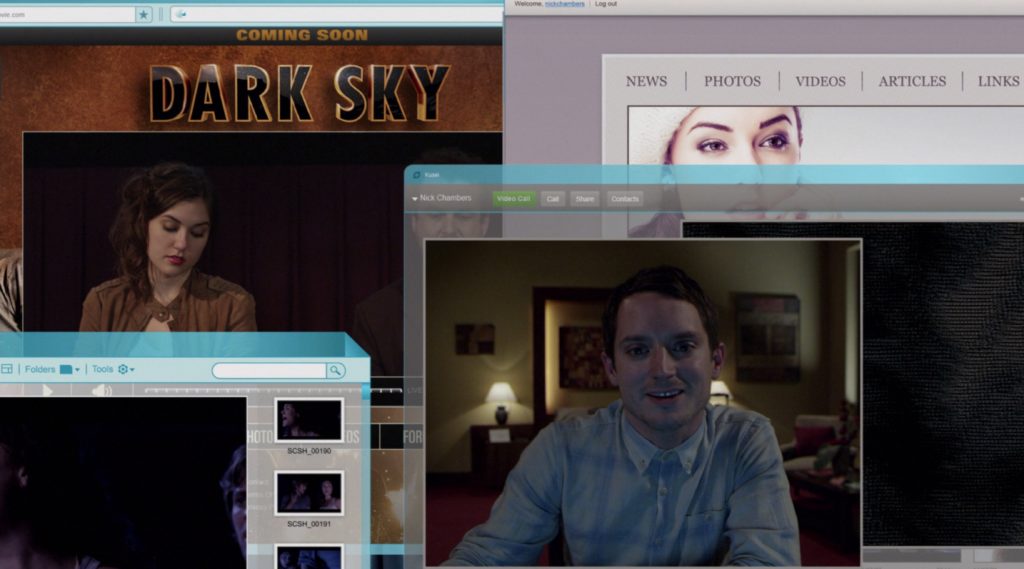 Open Windows, directed by visionary filmmaker Nacho Vigalondo, is marketed as Rear Window for the 21st century. The film has a traditional cat and mouse plot except the voyeurism and stalking is all digital. Former porn star Sasha Grey plays a a fictional Hollywood actress named Jill Goddard. Elijah Wood plays Nick Chambers — one of her biggest fans. Elijah Wood's character inadvertently gets access to all of Jill's cameras on her laptop and phone, and hell ensues.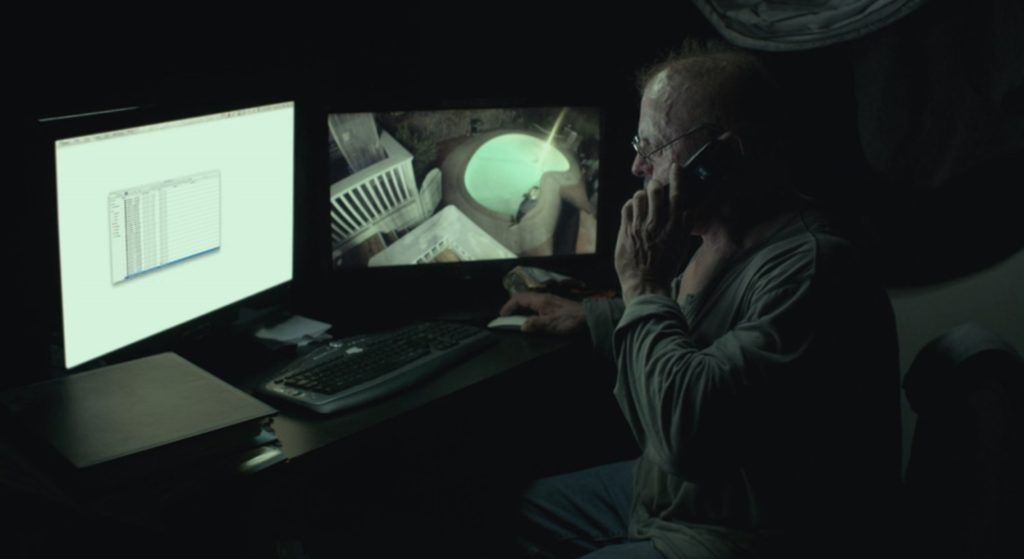 A newlywed couple who are already having marital problems decide to move across the country into a new house and attempt a fresh start at their relationship. However, their marital woes are nothing compared to what will befall them at the hands of their landlord Gerald, who never blinks and has installed thirteen cameras in their house so he can trace their every move. Mother of Movies writes: "Gerald is a less mutant backyard surgeon and more mutant pervy tech genius. A man of few words, if it wasn't for the intelligent and efficient way he sets to work, he would seem like he had some kind of mental disability….Gerald is like the king of his own Big Brother-style sneeze room and he is creepy AF."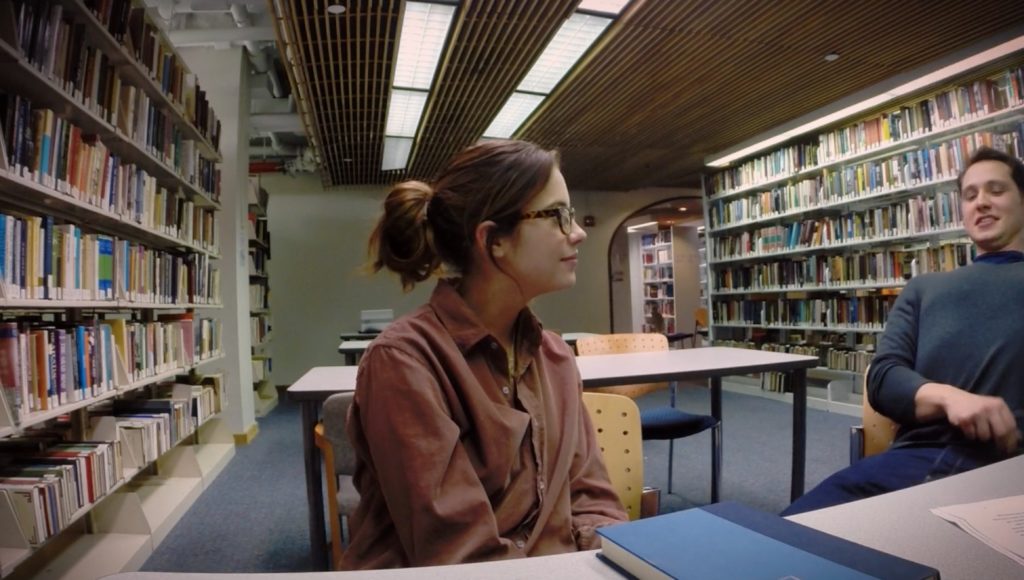 What would happen if One Hour Photo was made in the age of social media? It might look something like Ratter by filmmaker Branden Kramer. This creepy stalker movie deals with a hacker that takes control of the cameras on all the devices of a young, lonely woman that just moved to New York City. With complete access to her life, what will he do?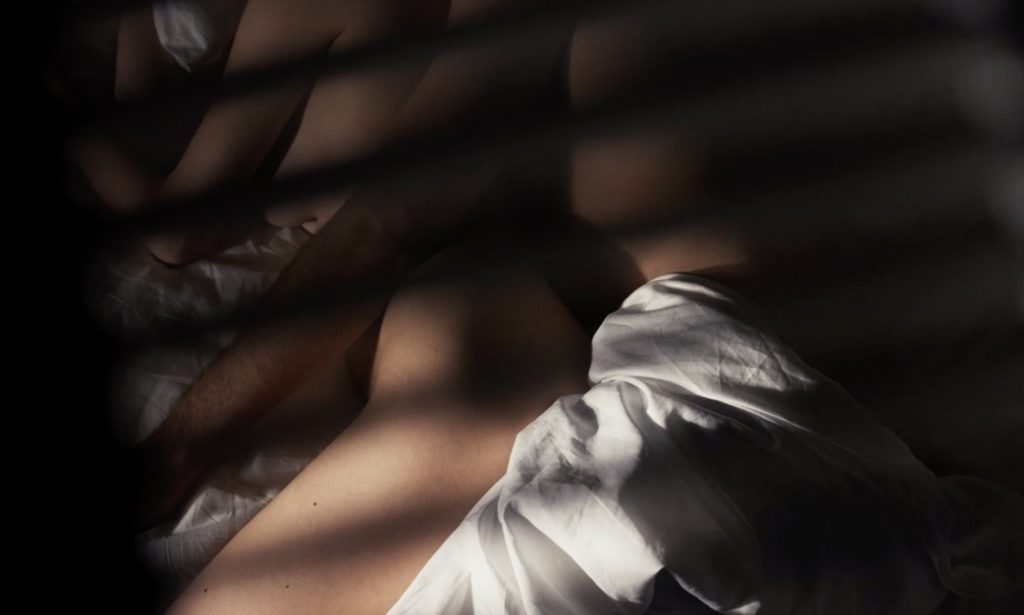 In this Netflix documentary, famed journalist Gay Talese covers the sordid tale of Gerald Foos, a Colorado motel owner who watched his guests having sex from an "observation platform" he designed in the motel's attic. Ready Steady Cut writes, "To imagine a man, crammed in the venting system of a motel, breathing down on unknowing guests feels slightly chilling….The story of a man in a vent watching people have sex is interesting enough. The story of a man trying to create a good story is just as interesting." You can read more about Gerald Foos' creepy motel, and the horror movie Vacancy (2007) here.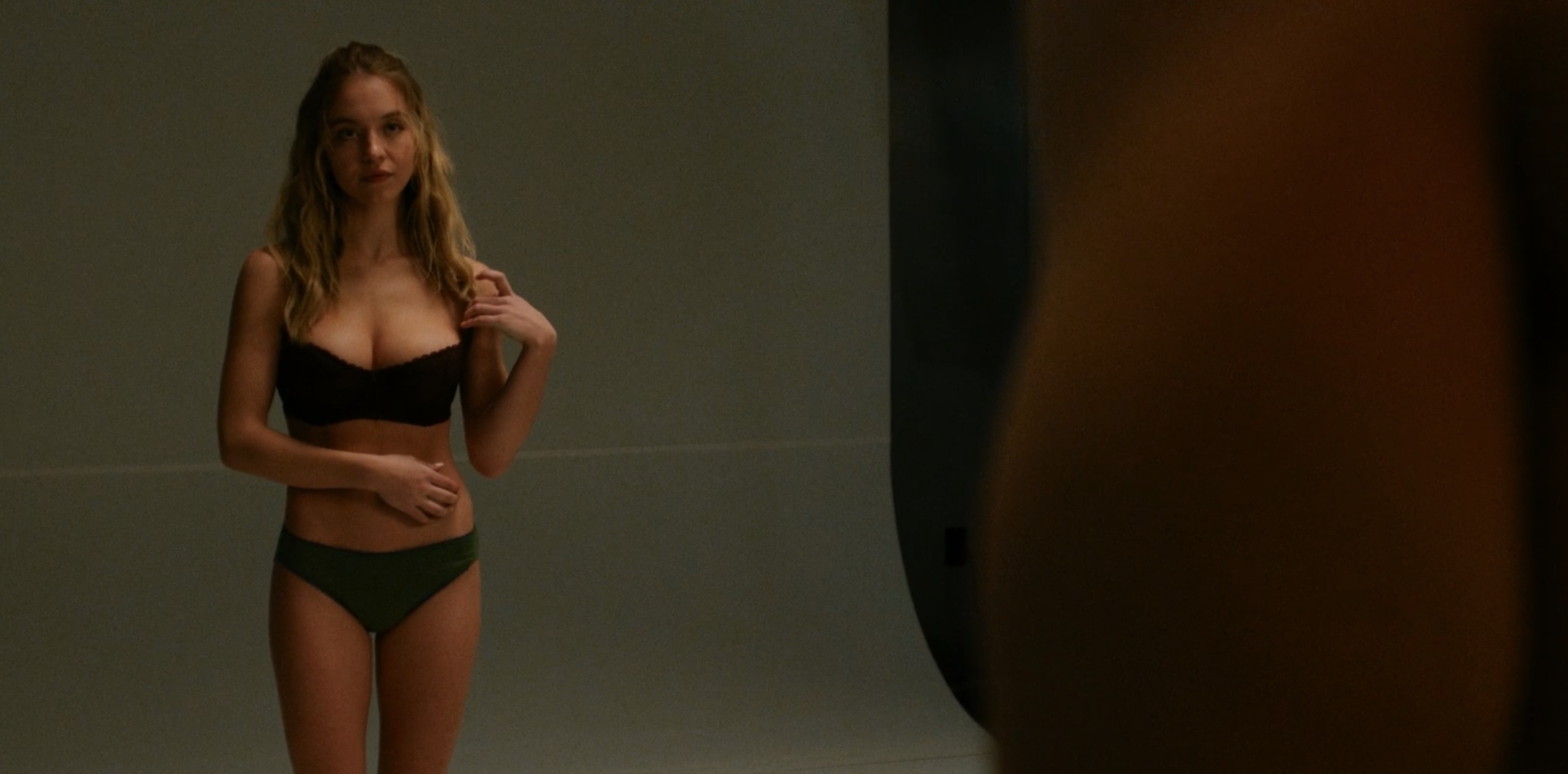 Michael Mohan's The Voyeurs is a trashy but amusing erotic thriller filled with interesting twists and plenty of nudity. Influenced by Rear Window, Body Double, and other classic voyeur films, a young couple starts spying on their neighbors and gets unhealthily obsessed with their sex life. The movie is also interesting for all of its references to vision, photography, memory, and art, which adds an extra layer of intricacy to the movie.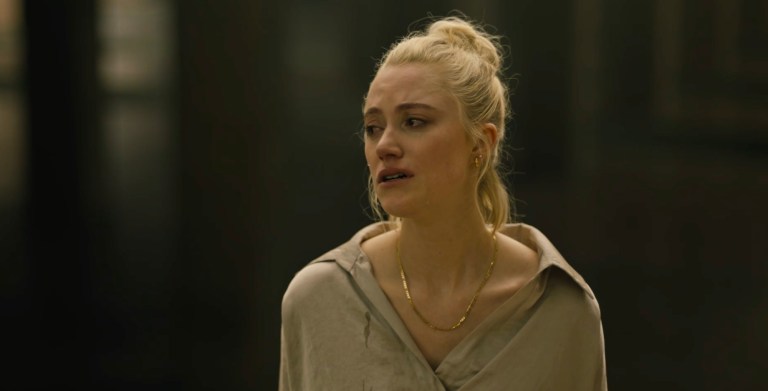 Watcher is an atmospheric thriller with a slow burn. The film is no-frills, creating tension and action without creepy music or outrageous moments. The plot involves a young woman noticing a man watching her every night from a window. The creepy voyeur is made all the more creepy when she learns a serial killer is on the loose in her city. The film was praised for directors Chloe Okuno unique filmmaking approach.
More Voyeur/Peeing Tom Movies