33+ Great Psychological Horror Movies
A list of the best psychological horror movies ever made.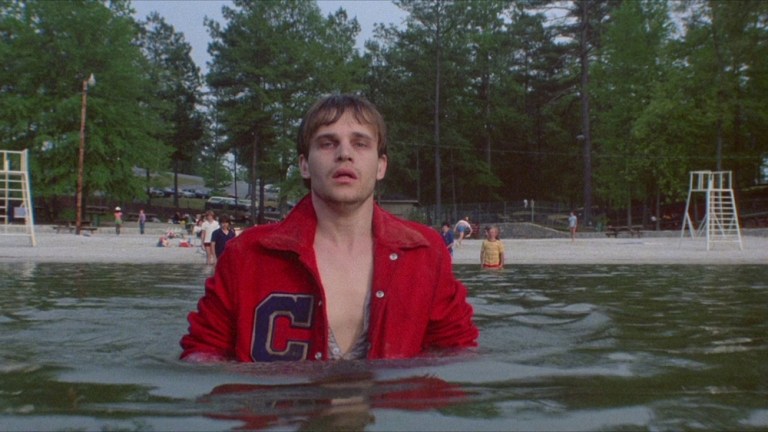 Psychological horror movies use disturbed mental states to scare or unsettle the audience. These movies play off anxious energy, and are often uncomfortable to watch.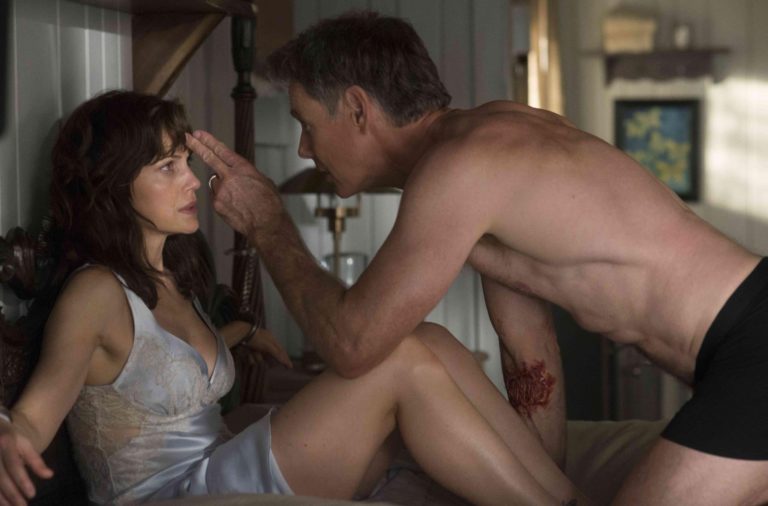 Psychological horror movies are uncomfortable to watch in an abstract, or cerebral, way. Gore, jump scares, and graphic violence take a back seat; the dark depths of the human mind come to the forefront.
Suspense is key storytelling technique used in psychological horror movies. The suspense, though, is often not one that asks: What will happen next? It's more a lingering anxiety about what is going on, an atmosphere of horror.
For example, Ari Aster's Midsommar (2019) is psychological horror because there is a nagging sense something is off about the character's whole vacation. That "something is off" feeling creates a horrific uneasiness throughout the movie.
"Unnerving" is another perfect word to describe the genre. What comes with this are often surprise endings or surreal reversals of everything we thought was true. Twist endings are a big part of psychological horror, too.
Here we'll review the large cannon of psychological horror movies from the 1920s to the present. If you're looking for pure psychological thrillers, check out our other list here.
Old Psychological Horror Movies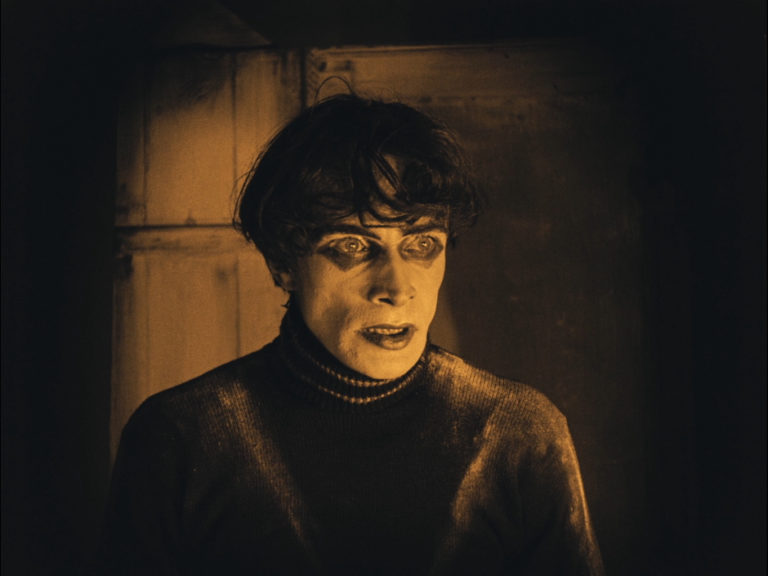 In one of the earliest examples of psychological horror, The Cabinet of Dr. Caligari uses the twisted imagery of German Expressionism to depict the the fractured minds of its characters. The film is about a mysterious man, the titular Dr. Caligari, who shows off his skills as a hypnotist with a somnambulist named Cesare. What appears to be something like a sideshow attraction is much more sinister, as Cesare is controlled by Caligari to kill. The Cabinet of Dr. Caligari is one of the most influential horror movies of all time, and its unnerving visuals and repeated twists make it an effective psychological horror movie more than a century after its release.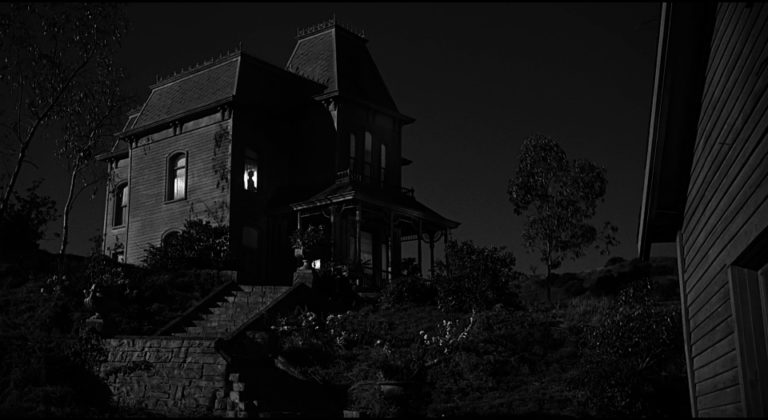 Psycho is credited by some as one of the earliest examples of a slasher movie, but while it certainly had influences on the slasher subgenre, it's really one of the greatest psychological horror movies of all time. Anthony Perkins stars as Norman Bates, the manager of a motel whose pleasant demeanor hide a shockingly demented mind. Perkins' ability to believably reveal layer after layer of Norman's disturbed mind is one of the great accomplishments in horror cinema. Psycho should be required viewing for anyone getting into psychological horror films.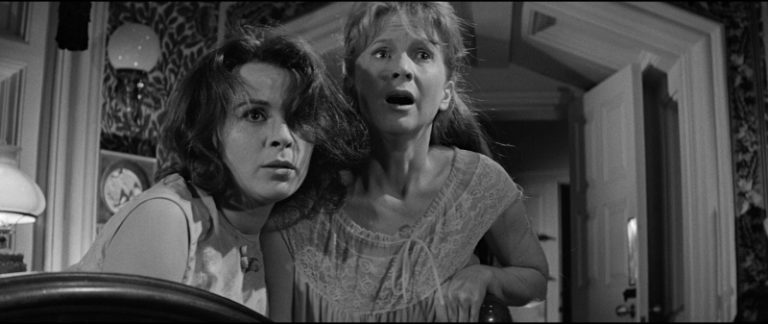 Based on Shirley Jackson's novel the Haunting of Hill House, The Haunting is a haunted house movie that takes a strong psychological approach to its horrors. In the film, Dr. Markway investigates a supposedly haunted house with Luke, the heir to the house, Theo, a psychic, and Eleanor, a timid woman sensitive to the paranormal. It seems as if Eleanor may be the focus of the strange occurrences in the house, and viewers experience that haunting largely from her perspective. The Haunting is a remarkable film in the way it creates a tense and frightening atmosphere without actually showing the audience almost anything in the way of supernatural activity. Most of the scares come from the way the film is shot and through Eleanor's increasingly fearful state of mind.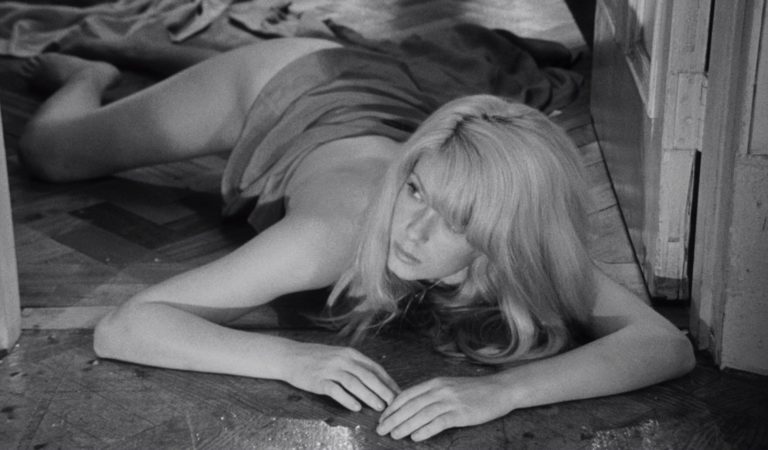 In what many consider to be disgraced director Roman Polanski's finest achievement, the beautiful blonde Catherine Deneuve stars as a mentally ill woman who is repulsed by men and the very idea of sex. As she sits alone in an apartment during a vacation, her mind unspools into madness and hallucinations. The New York Times wrote: "Mr. Polanski uses slow camera movements, a soundtrack carefully composed of distracting, repetitive noises (clocks ticking, bells ringing, hearts thumping) and, once Carol barricades herself in the cramped, dark apartment, explicitly expressionistic effects (cracks suddenly ripping through walls, rough hands reaching out of the darkness to grope her) to depict a plausible schizophrenic episode."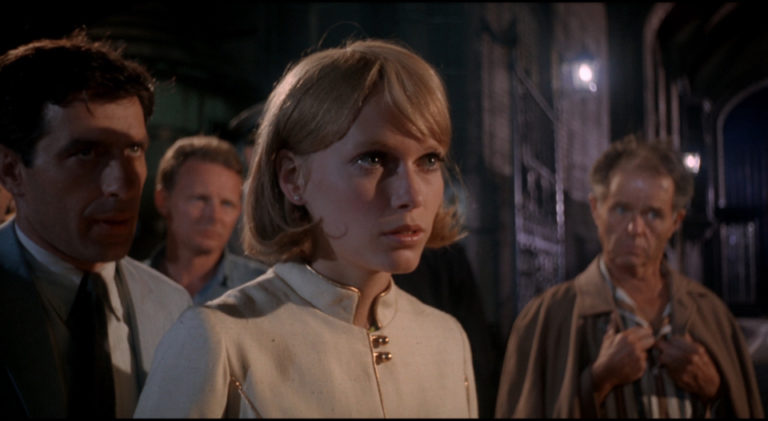 When a young couple, Rosemary (Mia Farrow) and Guy (John Cassavetes), moves to an apartment New York City and befriends an older couple, their lives begin to take very different paths. Guy's career takes off, but Rosemary becomes pregnant under mysterious circumstances. As the delivery date draws closer, Rosemary's increasing paranoia may be due to mental illness, or it may be due to something sinister going on within the apartment building. Rosemary's Baby is a masterwork of psychological horror that became greatly influential within the subgenre.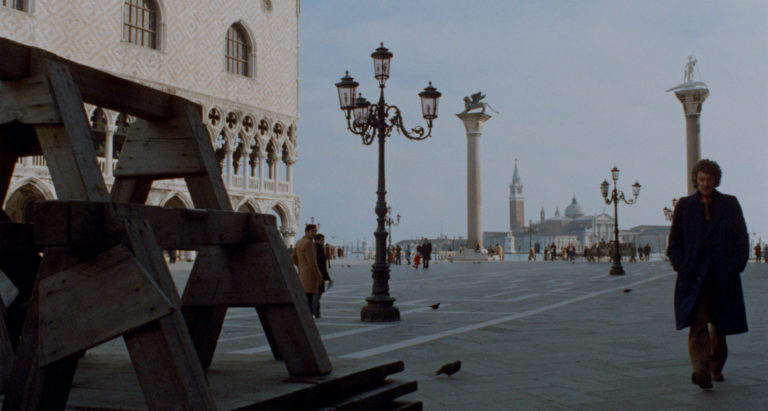 The timelessly beautiful city of Venice—the film was released in Italy as A Venetian Shocking Red December—serves as the backdrop for this masterpiece by director Nicolas Roeg (Performance, The Man Who Fell to Earth). Donald Sutherland and Julie Christie star as a married couple who've just lost their young daughter in an aquatic accident. After Sutherland accepts a job to restore a Venetian church, he starts noticing odd patterns and strange symbols, unaware that he has been gifted/cursed with the ability to predict danger. He is especially intrigued by a small character in a red jacket he intermittently spots that reminds him of his daughter. But he is too out-of-touch with his psychic abilities to realize that this character will spell his doom.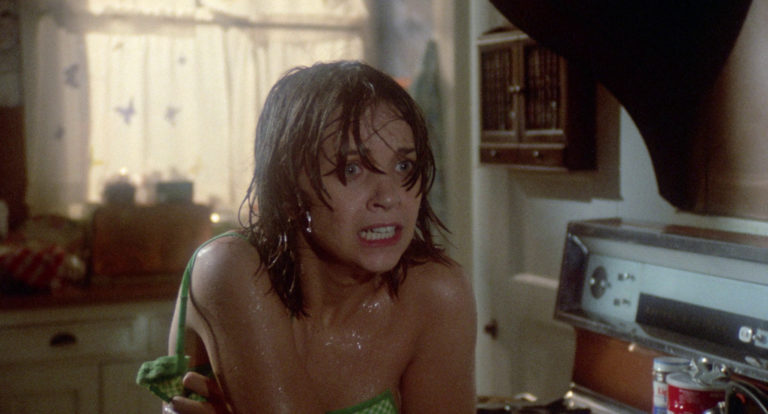 A young man is released from prison after being among a group of friends who gang-raped a young woman at a beach. Although they attempted to force him into joining, he refused—but the victim blamed him, anyway, setting him down the path of the psychological hell only known to the falsely imprisoned. After he gets out of prison, though, his mother encourages him to murder the girl who framed him for the rape. What his mother didn't tell him was that she was planning to kill him after he killed the girl.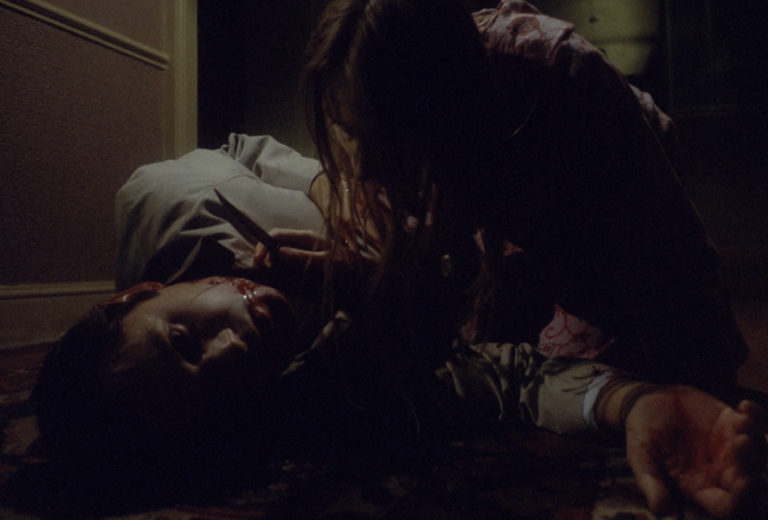 A young woman named Helen receives an invitation from her girlfriend to stay at her English country mansion, which turns out to be far more dilapidated than she'd suspected. After enduring sexual harassment from a creepy handyman at the estate, Helen also begins to hear voices. Then she wakes up one morning to find that her female lover is dead—and she's unsure whether she committed the murder. Or was it the handyman? The uncertainty drives her past the brink of madness.
After a failed suicide attempt, a man is rescued and admitted into a mental hospital. He has no memory of who he is or where he came from. When a female therapist begins treating him, she notices that she is suddenly afflicted with disturbing, nightmarish dreams—then she suspects that her patient is sending them to her telepathically—hence the movie's title. Problem is, these dreams he sends to them wind up with tragic results in real life. This British horror film is a creepy psychological thriller throughout.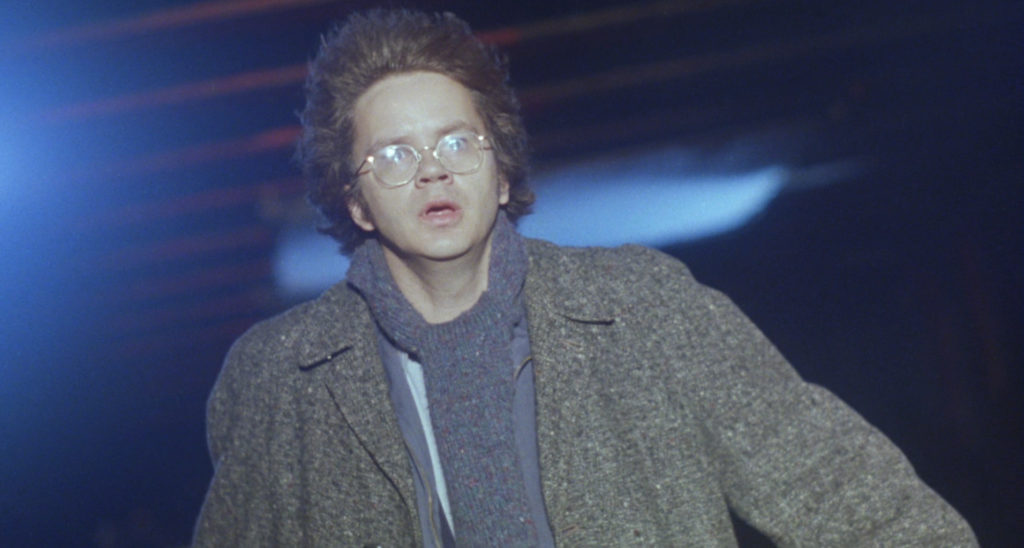 Tim Robbins stars as a troubled Vietnam War vet whose daily life is marred by constant flashbacks and hallucinations. He is later informed that while in Vietnam, he and his platoon were guinea pigs for an experimental drug that was designed to increase aggression among American soldiers. In one particularly vivid flashback, he realizes that the person who attacked and almost killed him in Vietnam was another American soldier. Roger Ebert says, "The movie lives right on the raw edge of insanity, and carries us along with it….What 'Jacob's Ladder' really wants to do is to evoke the feeling of a psychological state in the audience. We are intended to feel what the hero feels."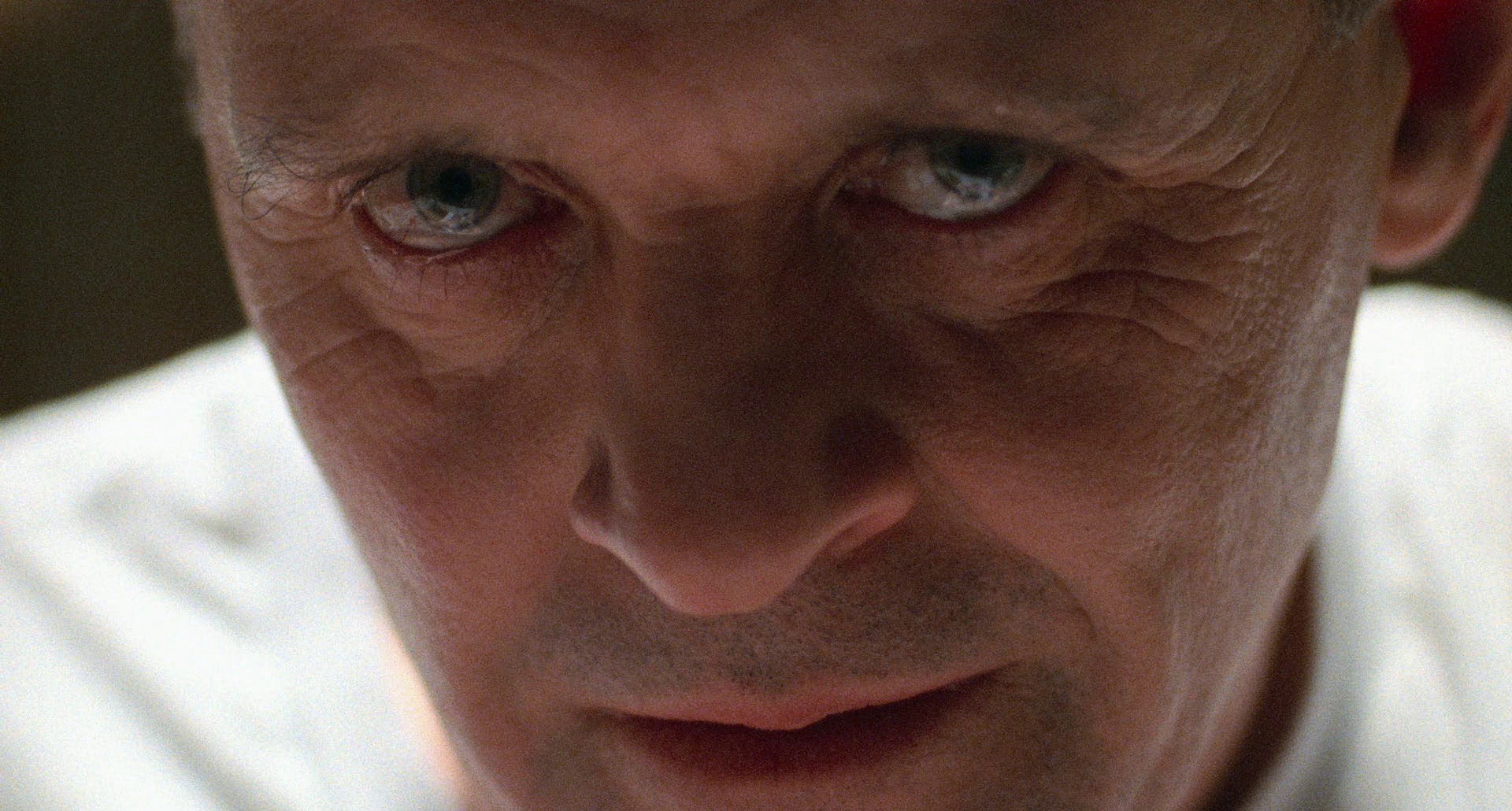 The Silence of the Lambs is a suspenseful psychological horror film that earned five Oscar awards, including Best Picture. A psychotic serial killer named Buffalo Bill targets women for his gruesome skinning rituals. Jodie Foster plays a detective on the case who visits an imprisoned serial killer who is also an ex-psychiatrist. Shot on a $19-million budget, this psychological horror flick grossed $272.7 million worldwide.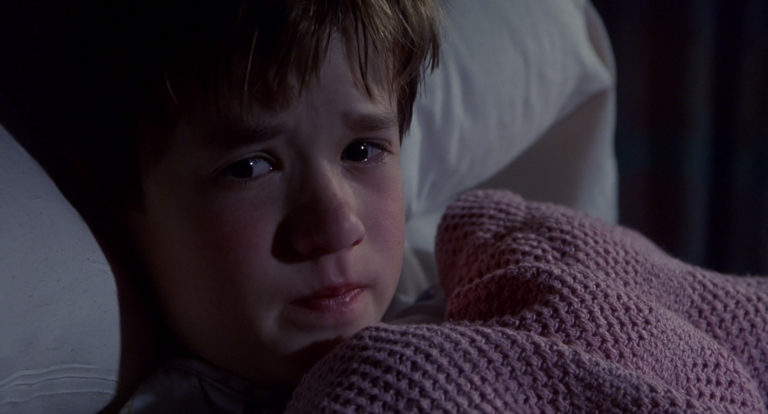 The Sixth Sense by director M. Night Shyamalan is a masterpiece of psychological horror. It is also his most popular and mainstream film. What makes this movie such a good example of the genre? There is a strange calm throughout the plot, but something is so eerie and off. Is this a ghost story? A tale of mental illness? It leaves the audience on the edge of their seats wondering until the very end.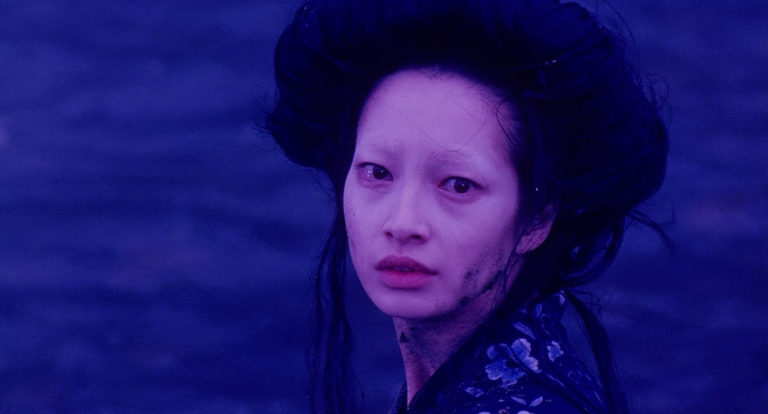 A happy and successful Japanese doctor systematically has his life wrecked by a jealous and vengeful twin brother, who begins to kill his other family members and snatch back his former lover, who is now the doctor's wife. Mondo-Digital writes: "Though not overtly supernatural, Gemini is a skin-crawling horror film packed with enough colorful, nightmarish imagery to send most Western critics into fits."
New Psychological Horror Movies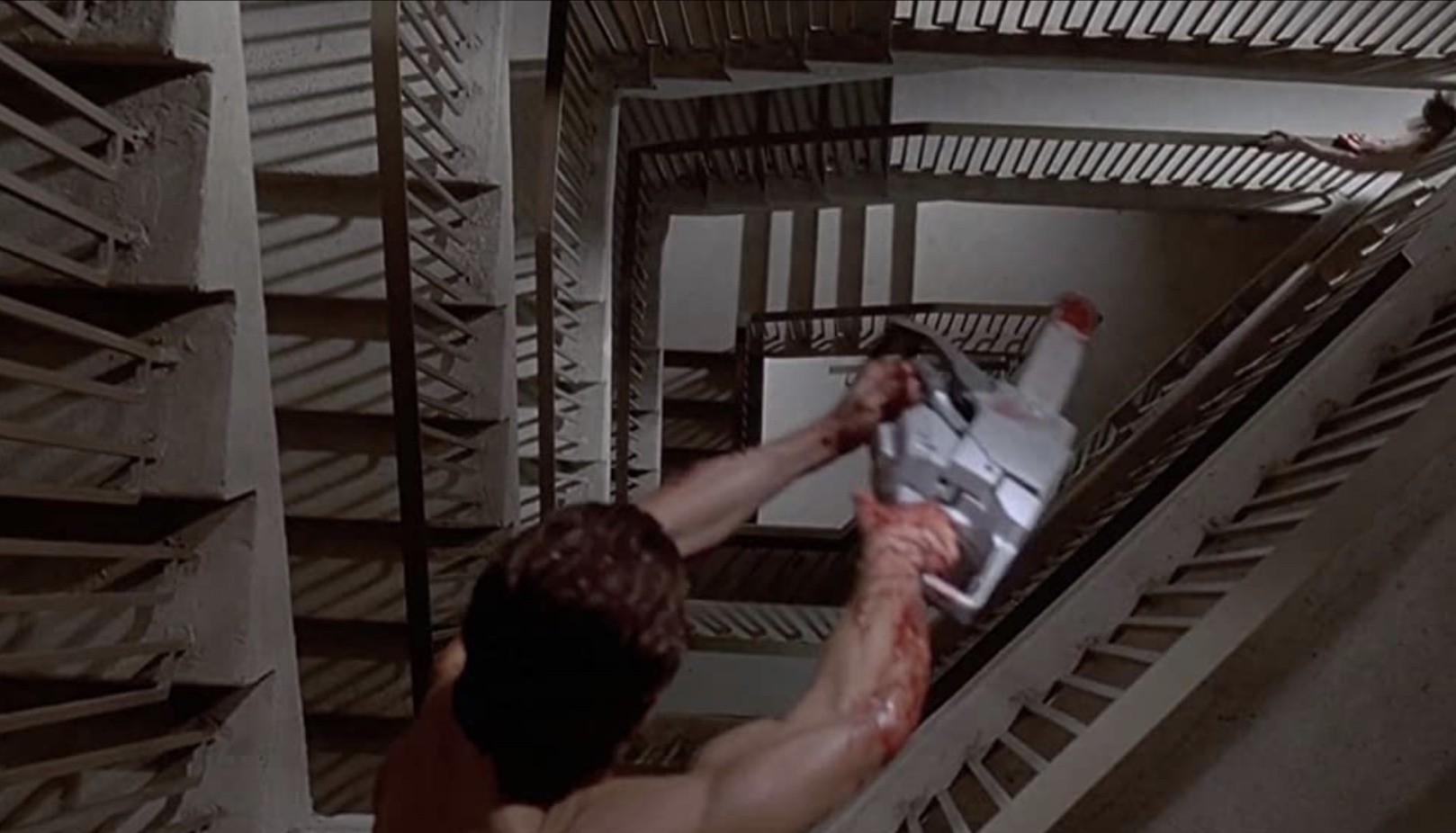 Actor Christian Bale has appeared in other popular horror films, such as his Batman role in The Dark Night Trilogy (2005-2012). In this psychological thriller, he plays a psychotic serial killer who works on Wall Street. Many psychology professors reference this cult film in-class discussion, and it has had a lasting influence on pop culture. Artists such as Kanye West and Maroon 5 have paid tribute to some of the film's iconic horror scenes in their music videos.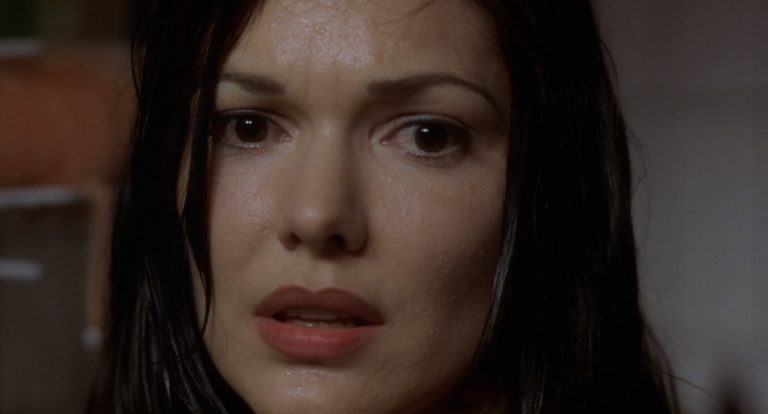 David Lynch directed this dreamy, surreal masterpiece about a woman who suffers amnesia after surviving a car crash in LA's notoriously winding Mulholland Drive. The movie does not make sense and is not intended to. SF Gate calls it "A wacked-out parable about contemporary Hollywood and the psychological toll it extracts from the young and innocent….It's weird, it's impenetrable, but there's a mesmerizing quality to its languid pace, its sense of foreboding and its lost-in-time atmosphere — and no lack of wiggy Lynchian humor."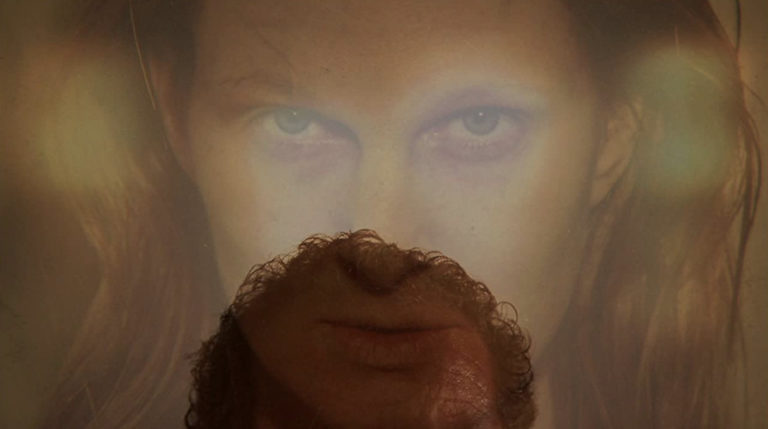 Gordon (Peter Mullen) signs a contract to remove asbestos from a moldy old abandoned mental hospital. He hires some coworkers to help him with the job, but almost immediately, they turn on one another—are they being manipulated by ghosts of dead mental patients? Session 9 was filmed at Danvers Mental Hospital in Massachusetts, a massive abandoned building that was built in the 1880s.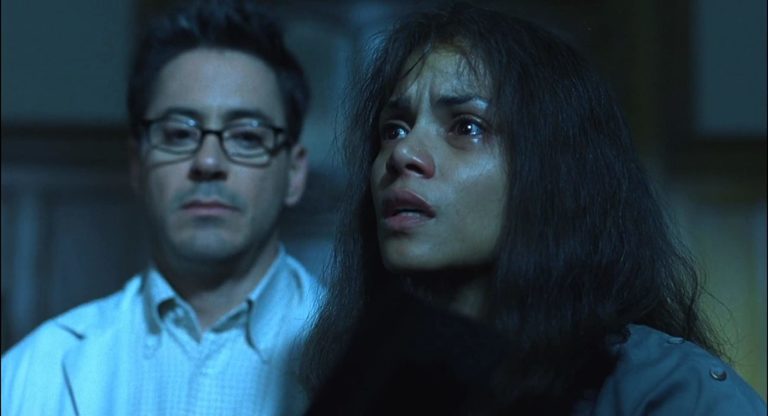 Halle Berry stars as a psychiatrist who swerves on the road late at night to avoid hitting a little girl, only to wake up as a patient in a mental hospital who's being charged with murdering her own husband. Roger Ebert says, "This is a psychothriller with the plausibility of a nightmare — which is to say, it doesn't make sense, but it keeps your attention."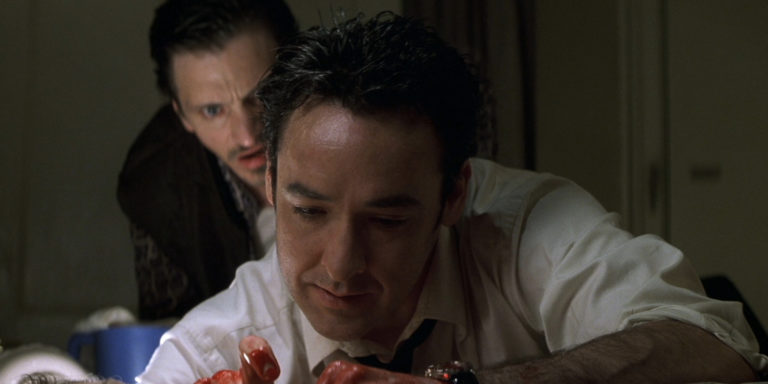 Ten people from various walks of life find themselves stranded at a remote Nevada motel in the middle of a thunderstorm because the road is flooded on both sides of the motel. One by one, they start disappearing. Not until the end to we realize that the killer is only killing off his own multiple personalities in order to avoid the death sentence and get sent to a mental hospital instead.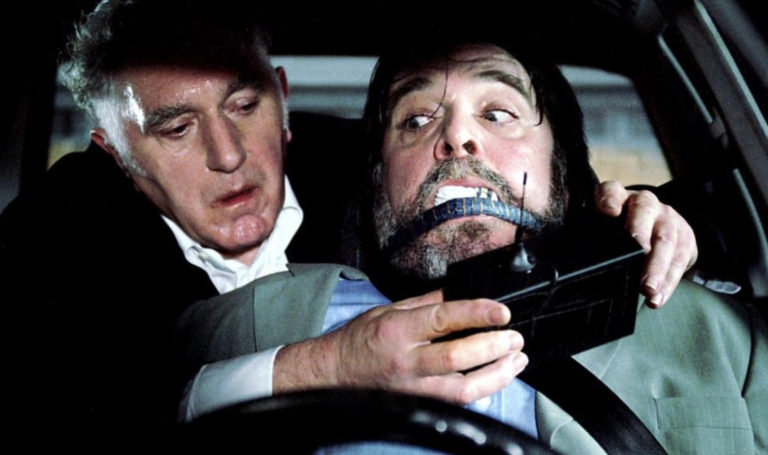 Released in Germany as De zaak Alzheimer (The Alzheimer Case), this psychological thriller revolves around an aging hit man with early onset Alzheimer's disease agrees to take another job. The job of an assassin requires focus and skill, and his deteriorating psychological health begins to have deadly consequences. Roger Ebert summarizes the plot's hook: "He is a contract killer who knows he is losing his mind."
Robert De Niro stars as a psychologist Dr. David Callaway, the father of a girl named Emily (Dakota Fanning) who is traumatized following her mother's suicide. After moving from NYC to rural upstate New York, Emily begins acting out and talking about a new imaginary friend, Charlie. In a doozy of a twist-ending, it's revealed (tap to reveal spoiler) that "Charlie" is actually David, as her father is experiencing dissociative identity disorder and murdered his wife, Emily's mother.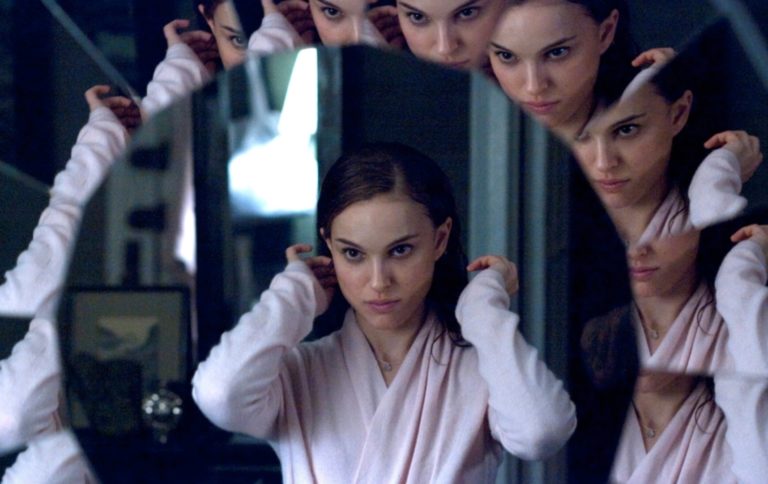 A ballet dancer named Nina accepts the coveted lead role in Tchaikovsky's "Swan Lake," which requires her to star as both the White Swan and the Black Swan. However, she starts to suspect that she's being stalked by a doppelgänger who desperately wants the role of the White Swan. Roger Ebert called the film "a full-bore melodrama, told with passionate intensity, gloriously and darkly absurd."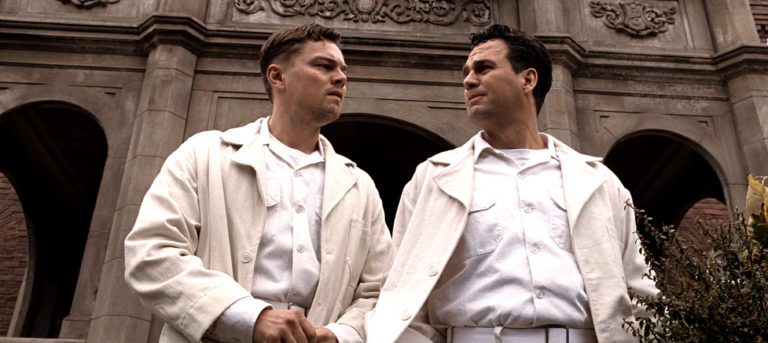 In what was Martin Scorsese's most commercially successful film up until The Wolf of Wall Street (2013), Leo DiCaprio stars as a US Marshal who is assigned to investigate a child's disappearance at a hospital for the criminally insane on an island in Boston Harbor. As Leo and his investigative partner are systematically stonewalled by hospital staff, he starts to experience migraine headaches. He gradually realizes to his horror that the hospital has used its patients as guinea pigs for psychotropic drugs and lobotomies. Shutter Island is a stunning movie based on Dennis Lehane's novel of the same name. Taking place at a mental institution, the movie is a real psychological trip where the main character undergoes an intense odyssey of self-discovery and dissolution that might even make the audience think they're going crazy. The memorable ending also helps make it a hallmark of the psychological thriller/horror genre.
Take Shelter is a psychological thriller about a man who has premonitions about a coming super storm. While he believes in his visions and takes actions to protect his family, he doesn't share his reasoning with his wife because his mother was diagnosed with paranoid schizophrenia when she was his age. While it is a thriller about a man's sudden premonitions and scary weather, it is also a horror movie about loneliness caused by the harmful expectations of gender roles. Almost all of the conflict comes from the main character's inability to talk to his wife and be vulnerable because he has been taught he must always be strong and in control.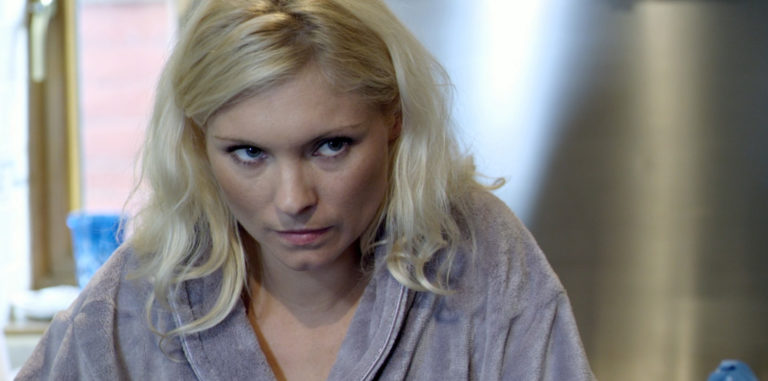 Signing a contract in blood, an unemployed hit man takes on an assignment to kill three new victims: a priest, a librarian, and a Member of Parliament. The first two hits are easy: In fact, the priest even seems to welcome his demise. But it's the Member of Parliament who adds several unexpected psychological twists to the plot.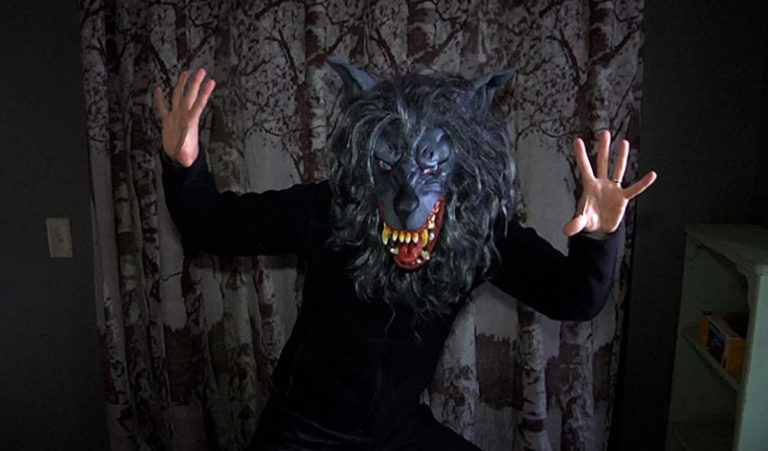 In Creep (2014), a videographer, Aaron (Patrick Brice), agrees to record a video diary for Josef (Mark Duplass), a cancer survivor who wants to record a day in his life for his unborn child. Things get real weird between Aaron and Josef throughout the day, and it turns out Josef might not have been entirely truthful about his intentions. Creep, shot in a found footage style, can be darkly comedic, but it also leans heavily into the psychological horror aspect of the scenario as Josef begins stalking and harassing Aaron.
Steven Murphy is a very likable and successful surgeon who befriends a troubled young boy named Martin, who tells him that his father died in a car crash about ten years ago. Then, after winning Steven's confidence, he tells him that it wasn't the car crash that killed his father—it was Steven's bungled surgery. He then makes an offer—Steve must kill one of his own children, or Martin will systematically kill all of them. Steven endures so much mental manipulation that he winds up attempting to kill all his family members himself.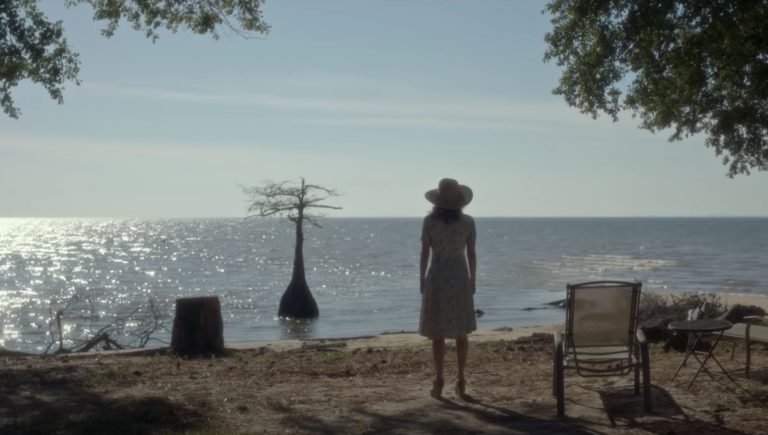 Sensing that their marriage has lost its spice, a couple named Gerald and Jessie take a vacation to a secluded lake house in Alabama. The husband loads up on Viagra and entices his wife into a game where she agrees to be handcuffed to the bed frame. But then he suddenly dies of a heart attack—or does he? As a dog enters the house to gnaw on Jessie's arm, Gerald's spirit suddenly comes to life and begins to taunt Jessie—or is it really Gerald? He refers to himself variably as Death and as "The Man in the Moonlight." Turns out it wasn't a spirit—or Gerald—at all. It was a serial killer who likes to dig up crypts.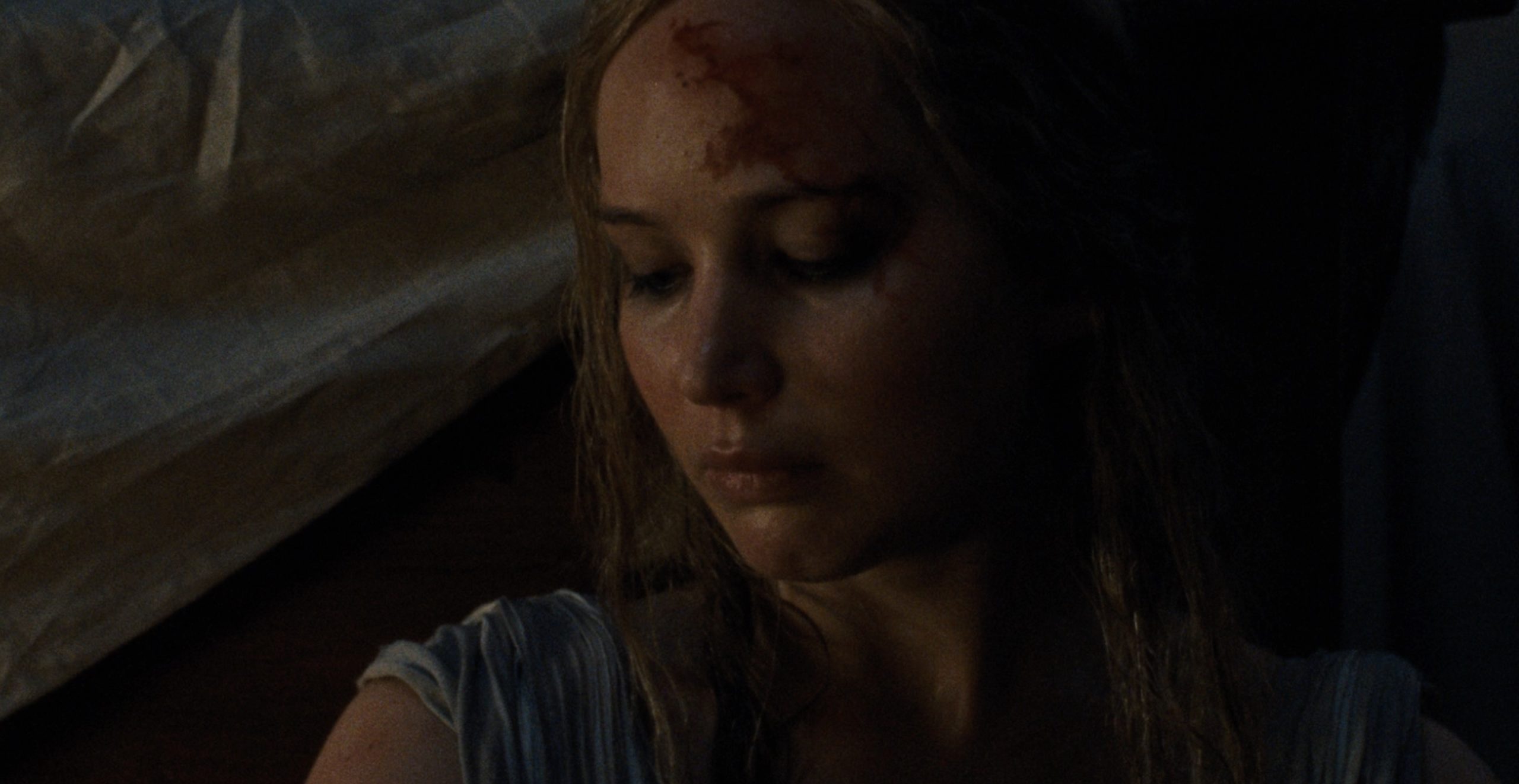 A couple's relationship starts to fray after uninvited guests continue appearing at their home, spoiling their idyllic solitude. The Guardian called it "…a macabre spectacle of revulsion, a veritable agape of chaos.…As horror it is ridiculous, as comedy it is startling and hilarious, and as a machine for freaking you out it is a thing of wonder."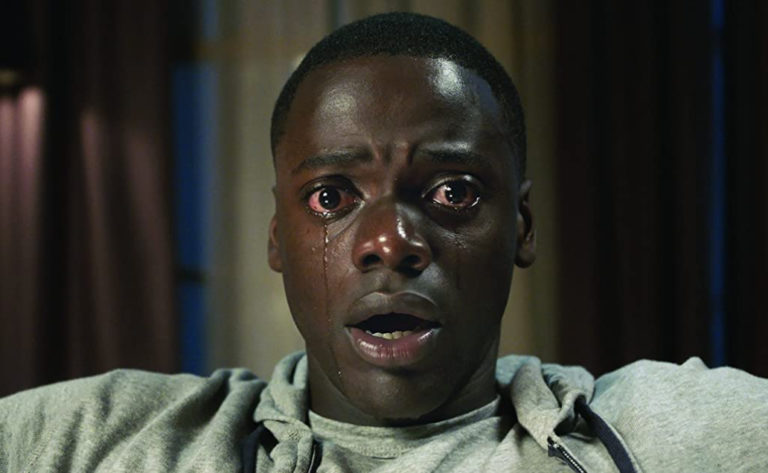 Daniel Kaluuya stars in Jordan Peele's directorial debut, the highly acclaimed psychological thriller Get Out (2017). Kaluuya plays a man who is apprehensive of meeting his girlfriend's family. His girlfriend (who is white) says her parents won't care that Chris is black, but Chris's apprehension turns to suspicion when their visit begins to take a sinister turn. Get Out is an award-winning look at race through the lens of hypnosis and classic psychological horror.
Doctor Sleep is a continuation of the events in The Shining. It takes place years later and features a now-adult Danny Torrance who lives with his mother in Florida. Feeling that his life is headed nowhere, he relocates to New Hampshire, where he earns the moniker "Doctor Sleep" for his ability to soothe dying patients. He also seeks to save a young girl with psychic powers from the demonic influence of a cult known as The True Knot. For poor hapless Daniel Torrance, the mental tortures of The Shining will never end.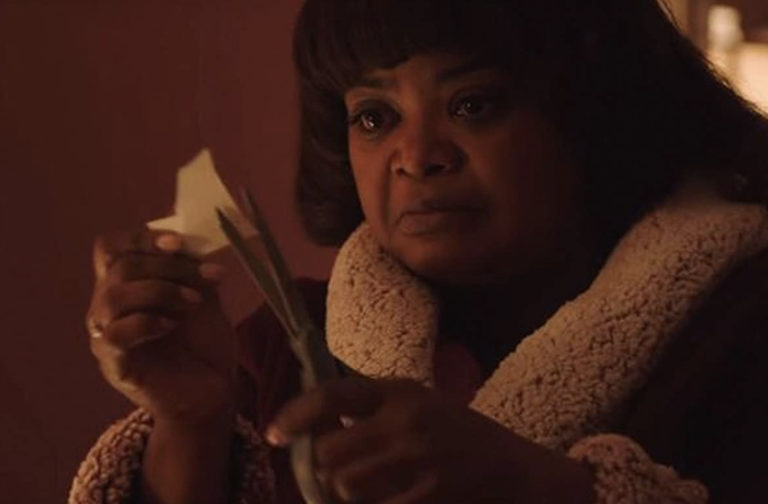 A lonely black female veterinary technician in Ohio befriends a group of mostly white young teens and allows them to party at her house. She even helps them buy booze. Then, slowly and systematically, the teens begin to question whether "Ma" is as benevolent as she appears to be—or have they been partying at a haunted house that's owned by a monster?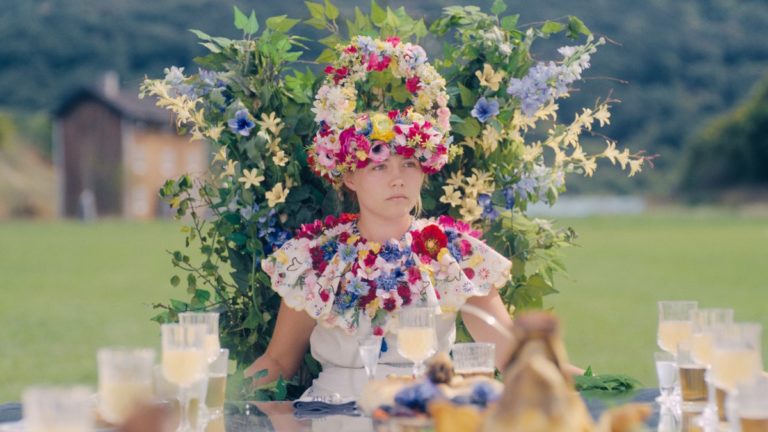 In a film that has been compared to Wicker Man due to the pagan-ritual angle, a couple visits a rural commune in Sweden to experience its famous midsummer festival that occurs only once every 90 years. It seems wonderful at first—until things go wrong. While under the influence of psychedelic mushrooms, the couple realizes to their horror that the cult sacrifices anyone over 72 years old—they witness two elderly members attempt suicide by leaping from a cliff. But one survives, and the cultists smash his skull with a rock—not something you want to see under the influence of psychedelics. But the brutality never ends, and the vacation turns into a living nightmare.
Robert Eggers (writer/director of The Witch) directed and co-wrote The Lighthouse, a tale of madness set in a lighthouse on an isolated island. Willem Dafoe and Robert Pattinson star as two lighthouse keepers, respectively a veteran and a rookie. When a storm turns their month-long job into an indefinitely long stay with dwindling rations, the two men rapidly begin to lose their grip on reality. The Lighthouse can be darkly comedic at times while being bizarrely disturbing in the very same moment.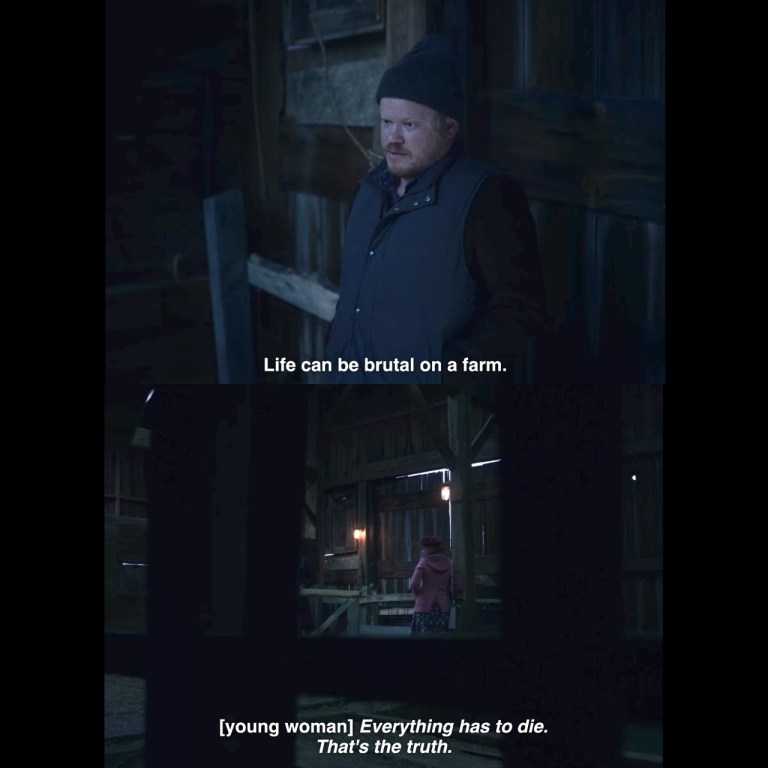 In the midst of contemplating dumping her boyfriend of only seven weeks, a young woman accepts his invitation to visit his parents at their remote farm. When she gets there, suddenly she starts hallucinating that she is actually her boyfriend and that his parents are only versions of her and her boyfriend's older selves. After they return home, she loses track of her boyfriend and can't even remember what he looks like. The ending is surreal but offers no reprieve for the woman's endless mental torture.
More Psychological Horror Films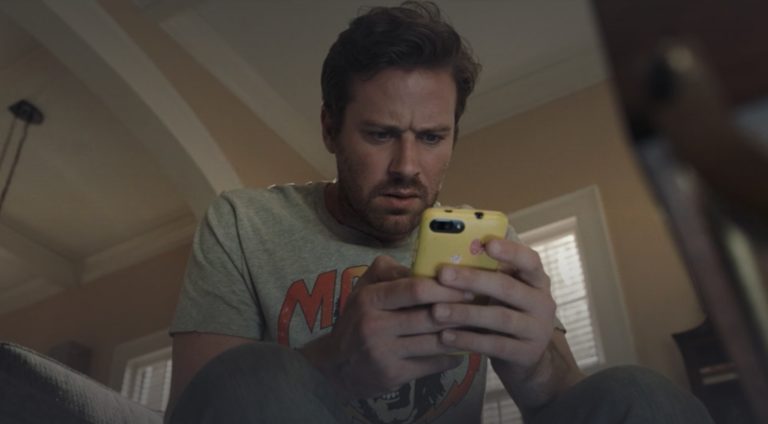 The Black Cat (1934) is considered by many film critics to be the first psychological horror film ever made.
Cat People (1942) is another early one from Jacques Tourneur and produced for RKO by Val Lewton.
The Leopard Man (1943) a leopard that was thought to be tame escapes from its captors and terrorizes people in New Mexico.
Dementia (1955) contains no dialogue and showcases a woman's descent into madness during one night in LA's notorious Skid Row.
The Innocents (1961) this UK ghost film merges the paranormal with emotional distress and loss.
Morgiana (1972) a sibling horror film with strong undercurrents of mind-driven horror.
The Shining (1980) is a classic and essential film about the mental anguish of isolation and writer's block.
Kisapmata (1981) in this horror movie from the Philippines, a father loses his mind when his daughter gets married and attempts to destroy her life.
Misery (1990) there is nothing supernatural about this film, and it's a movie that is terrifying just because of the all-too-real kidnapping context.
Whispering Corridors (1998) is a South Korean supernatural horror film that involves a sadistic headmistress at a school for girls and her attempts to manipulate a student.
Smiley (2012) a mentally ill girl wonders if she's conjured a demon from the Internet named Smiley.
Hotel (2004) is a German horror film about a young woman that comes to work at an isolated Alpine hotel. Religious undertones, eerie imagery, and isolation make this a unique foreign psychological horror flick.
Synecdoche, New York (2008) a director attempts to build a life-sized replica of New York City inside a warehouse.
We Need to Talk About Kevin (2011) is one of the most disturbing yet slow-moving films about a school shooing ever made.
Enemy (2013) a man becomes obsessed with finding his doppelgänger after spotting his body double in a movie.
Antisocial Behavior (2014) a tortured artist begins losing his mind after playing a game of "Truth or Dare."
The Visit (2015) is one of the top found footage horror films.
It Comes At Night (2017) is an A24 slow burn and inner horror movie.
Delerium (2018) a psychological horror movie about a man recently released from a psychiatric institution (Topher Grace) who inherits a haunted house.
Wounds (2019) written and directed by Babak Anvari, this is a Hulu Original horror movie with an all-star cast (Armie Hammer, Dakota Johnson, and Zazie Beetz). The plot rotates around a lost phone and has an interesting technological element.
The Lodge (2020) the audience never really understands what is so spooky about this movie, and the film's psychological devolution is what makes it so creepy.