M. Night Shyamalan Movies: The Rouge Auteur
M. Night Shyamalan is one of the most recognizable names in modern cinema. Journey into his career with a look at every movie directed by this individualistic, and at times divisive, filmmaker.
Table of Contents
Having written and directed all of his films—and, like Alfred Hitchcock, having made a cameo appearance in almost all of his movies, too—Indian-born filmmaker Manoj Nelliyattu "M. Night" Shyamalan is truly a modern auteur. He's also rare among Hollywood types in that he has produced nearly all of his films.
Shyamalan's parents immigrated from India to a wealthy Philadelphia suburb when Shyamalan was only six weeks old, and most of his films are set somewhere in Pennsylvania.
More so than perhaps any other living director, his career has been characterized by peaks and valleys—his third film, The Sixth Sense, was a massive hit and was nominated for six Oscars. But he's also been critically savaged for many of his movies such as The Village, The Last Airbender, and After Earth. But he has been an undeniable box-office success—as of 2022, his films have grossed nearly $3.5 billion.
Although mostly known for his twist endings, Shyamalan said in a 2008 interview that it's a misperception that "all my movies have twist endings, or that they're all scary. All my movies are spiritual and all have an emotional perspective."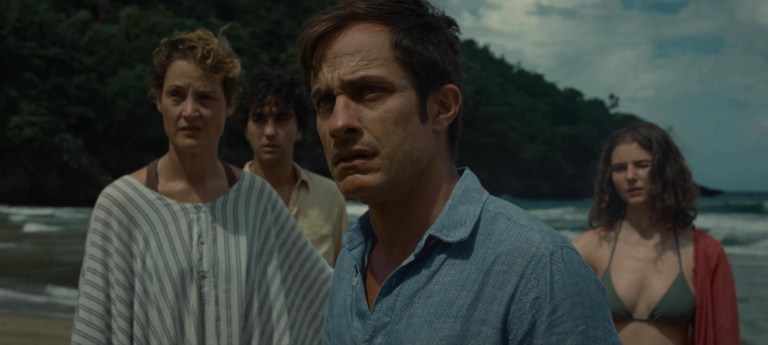 Here is an overview of the career of one of Hollywood's most intriguing and individualistic directors.
M. Night Shyamalan Movies, In Order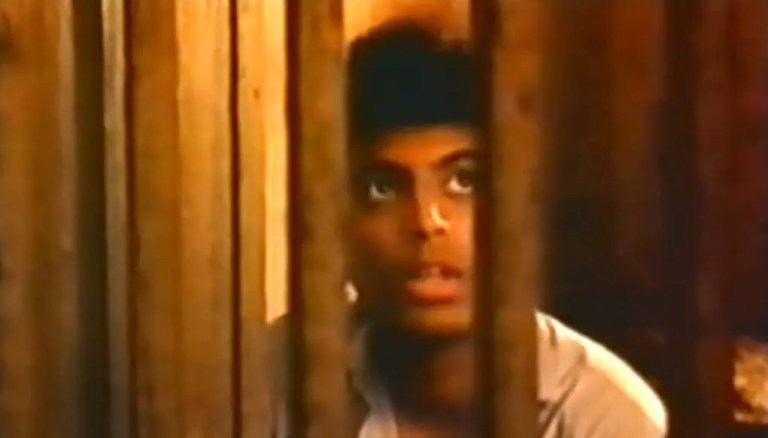 Shyamalan's first film is not only autobiographical, it's also the only one in which he's the lead character. He portrays Dev Raman, an Indian-American who gets into some trouble with the law and is sent back to India by his mother so he can reassess his priorities. While in India, he spiritually connects with his deceased father. A review on Deluxe Video Online states, "Where Praying with Anger impresses is with M. Night's use of the camera….There were a few scenes where the tension comes only from deft camera work, and it put me in mind of some the elements from The Sixth Sense."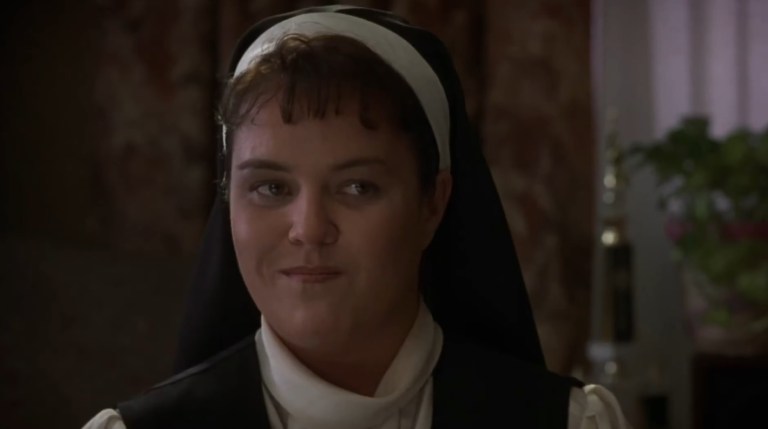 Filmed at Waldron Academy in suburban Philadelphia—a Catholic school that the Hindu-born Shyamalan attended as a child—Wide Awake stars Joseph Cross as Joshua, a 10-year-old boy who is looking for a definitive answer from God about whether or not God exists. Rosie O'Donnell stars as a nun who's a dyed-in-the-wool Philadelphia Phillies fan. Film critic Steve James called it a good movie, but one that didn't even hint at the talent displayed in Shyamalan's later triumphs: "Overall a fine early film, nothing special (which probably explains why he lost a large amount of money upon the film's release), and certainly not a film which, if seen, provided evidence that the following year he would be knocking on the door of the Oscars."
Referred to as "one of the greatest ghost stories ever filmed," this is the movie that put Shyamalan on the map. It was nominated for six Academy Awards, including three for Shyamalan—Best Picture, Best Director, and Best Original Screenplay. Bruce Willis—who would become a regular in Shyamalan's films—stars as a child psychologist who attempts to counsel an eight-year-old boy named Cole Sear (Haley Joel Osment), who has a supernatural ability which child psychologists are not equipped to treat. Roger Ebert wrote, "'The Sixth Sense' has a kind of calm, sneaky self-confidence that allows it to take us down a strange path, intriguingly.…I have to admit I was blind-sided by the ending. The solution to many of the film's puzzlements is right there in plain view, and the movie hasn't cheated, but the very boldness of the storytelling carried me right past the crucial hints and right through to the end of the film, where everything takes on an intriguing new dimension."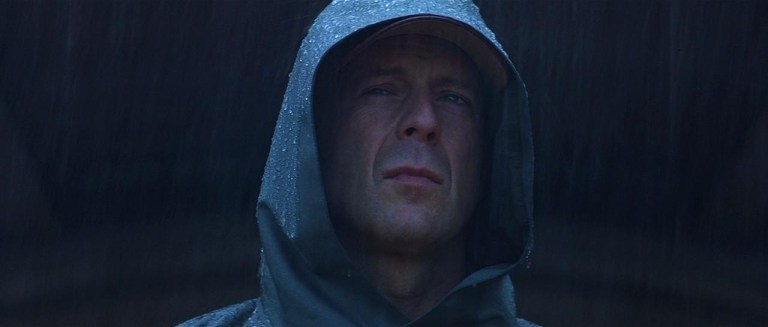 Of all his films, M. Night Shyamalan has said this is his favorite. The first in a trilogy that would include Split (2016) and Glass (2019), Unbreakable stars Bruce Willis as David Dunn, a man who survives a catastrophic train crash that kills everyone else on board. Mysteriously, Dunn emerges without a scratch. The BBC writes, "Shyamalan has shown himself to be an outstanding master of atmosphere and a riveting storyteller. 'Unbreakable' holds the attention from its first moments, an opening sequence with Bruce Willis on the train, the restlessness of the camera implying a sense of foreboding. Throughout the film Willis's performance is taciturn, his eyes are lifeless, and he seems to speak his lines at dictation speed. Somehow it seems wholly appropriate."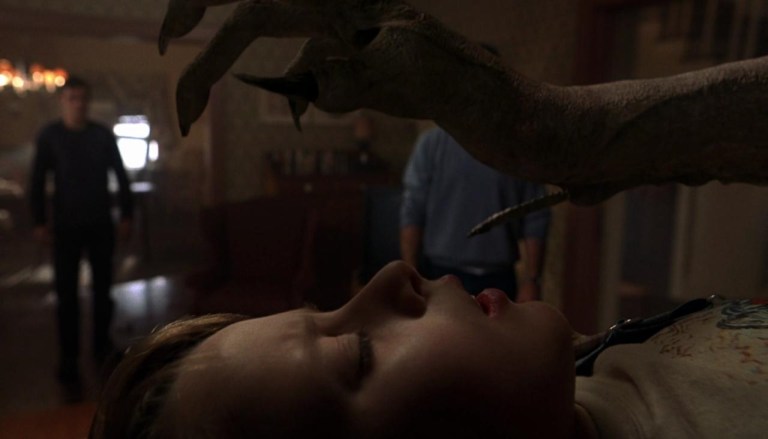 Mel Gibson portrays a former minister who questions his faith after his wife dies in a car accident. He moves his family to a remote farm in Pennsylvania, but the corn fields are suddenly plagued with mysterious crop circles. Roger Ebert writes, "M. Night Shyamalan's 'Signs' is the work of a born filmmaker, able to summon apprehension out of thin air. When it is over, we think not how little has been decided, but how much has been experienced. Here is a movie in which the plot is the rhythm section, not the melody."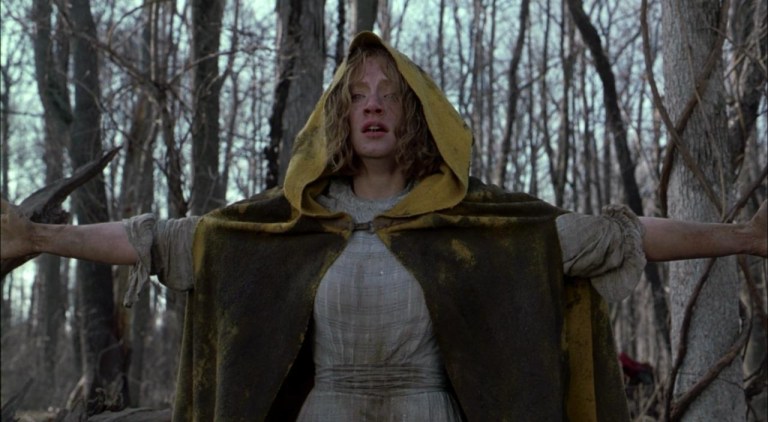 Bryce Dallas Howard, Joaquin Phoenix, and Adrien Brody star as the inhabitants of a remote and intensely insular village in rural Pennsylvania that is surrounded by forests that harbor an inescapable evil. Despite almost universally negative reviews, Vox called the movie "an underrated masterpiece….The Village may be the director's best film, and one of the most interesting looks at the American film industry's early attempts to incorporate the Iraq War into fictional contexts.…This is probably the most beautiful film Shyamalan has made, and one of the most technically precise of its era."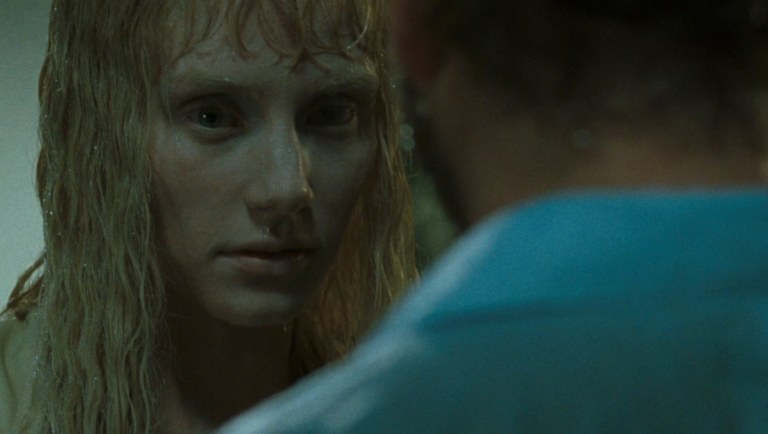 Based on a bedtime story that Shyamalan wrote for his own children, Lady in the Water stars Bryce Dallas Howard as a fairy-tale creature that apartment superintendent Cleveland Heep (Paul Giamatti) discovers in the complex's swimming pool. He attempts to help her safely complete her journey back home. The Singaporean site (A Nutshell) Review wrote, "thank you M. Night, for sharing with us a wonderful bedtime story, which I think will be repeated at bedtime to many children around the world. It's beautiful, simple, easy to grasp, and allows for good shuteye fantasy."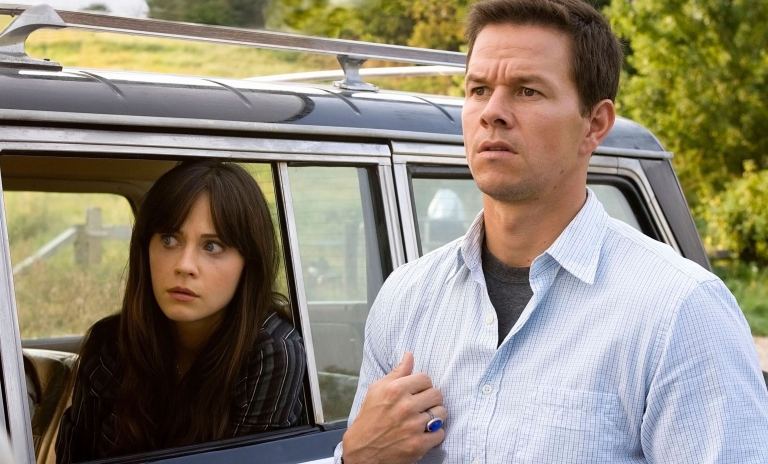 Mark Wahlberg and Zooey Deschanel portray a husband-and-wife team in New York, where some sort of unknown force or deadly virus is suddenly causing the suicide of whomever is affected by it. Roger Ebert writes, "[Shyamalan's] use of the landscape is disturbingly effective. The performances by Wahlberg and Deschanel bring a quiet dignity to their characters….It is a parable, yes, but it is also simply the story of these people and how their lives and existence have suddenly become problematic."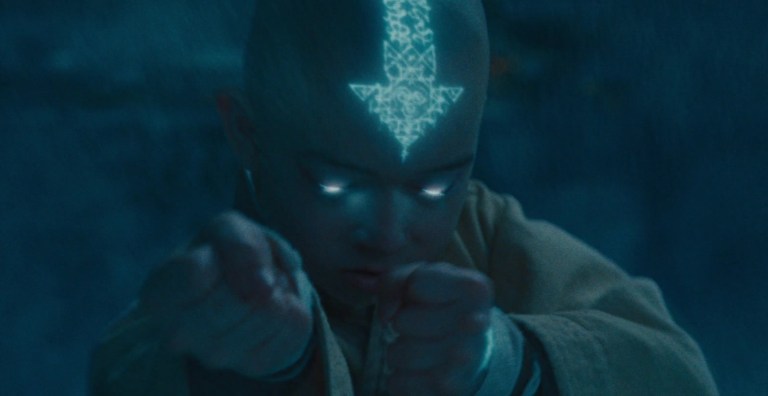 Neck-and-neck with After Earth for the most widely ridiculed of all Shyamalan's films, this adaptation of the first season of the Nickelodeon animated series Avatar: The Last Airbender is set on a planet where there are only four nations—Air, Water, Earth, and Fire. When Fire declares war on all the other nations, havoc ensues. A reviewer on Letterboxd called the film "A delightful oddity that carries substantial visual elegance alongside its folklore aspirations, even if it botches the connective tissue of its source….What is so satisfying is The Last Airbender's preoccupation with nature, in addition to the graceful form of its inspirations, including Tsui Hark and Zhang Yimou, that rise above its clunky details. Shyamalan's surroundings in literal elements provides a basis in carefully-designed frames, action/dance sequences, and delicate blocking."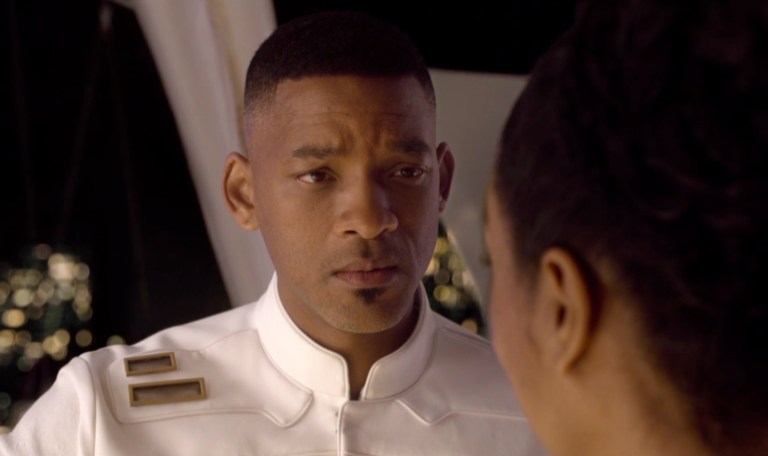 Shyamalan rewrote the script based on an original story by Will Smith about a father-and-son team (Smith and his son Jaden) who crash land on Earth a thousand years after humanity was forced to vacate the planet due to a cataclysmic environmental event. Film critic Matt Zoller Seitz writes, "'After Earth' is a lovely surprise. This film from producer-costar Will Smith and director M. Night Shyamalan, about a father and son marooned on a hostile future earth, is a moral tale disguised as a sci-fi blockbuster. It's no classic, but it's a special movie: spectacular and wise."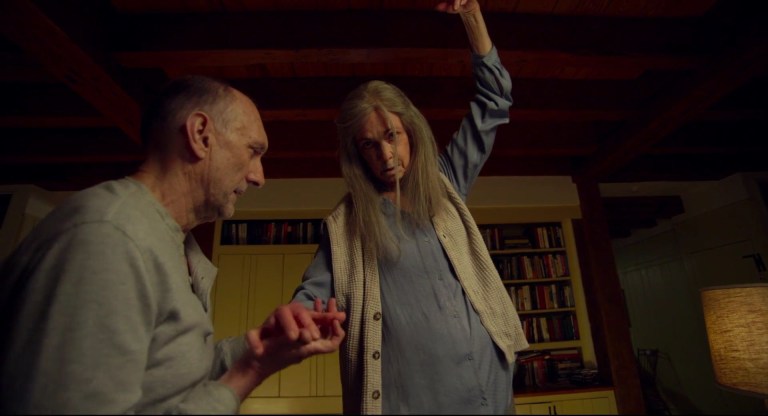 In what has been described as a modern retelling of the Hansel and Gretel fable, two teenage siblings from Philadelphia visit their grandparents—whom their mother hasn't spoken to since before they were born—while their mom takes a cruise with her new beau. Shortly after arriving at their grandparents' house, young Becca and Tyler realize that Gramps and Grandma are not quite right in the head. Calling the film "a glorious return to form" for Shyamalan, Forbes wrote, "'The Visit is the one we've been waiting for, folks. It's good. Oh my word, is it good. But more importantly, it is excellent in that specific way that reminds us why M. Night Shyamalan was once such a marvel. It is richly humanistic, filled with individually sketched characters that often sparkle with wit and surprising decency….[it's a] deliciously creepy and funny little triumph."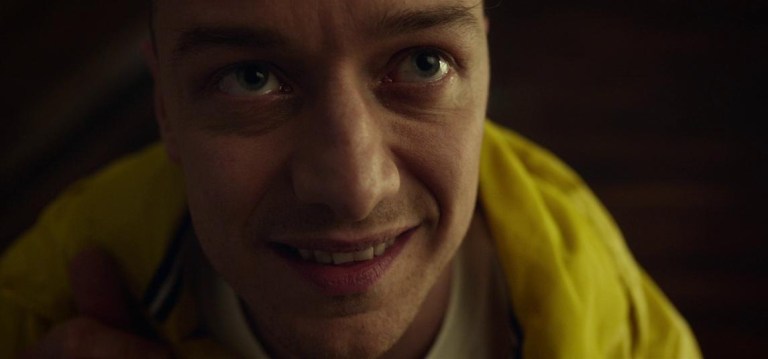 The second installment of the trilogy that was launched with Unbreakable focuses on James McAvoy as Kevin, a man with 23 personalities who has kidnapped three young women, holding them hostage somewhere underground in the Philadelphia area. The women must find a way to escape his clutches before Kevin's horrifying 24th personality—known as "The Beast"—emerges. The Guardian wrote, "It is a full and satisfying film that, if you stopped watching 18 seconds before the conclusion, would still suit as a juicy bit of smart horror. It nicely rides the line between exploitation and serious commentary about the strength gained from overcoming adversity….Split really is a movie for all sorts of personalities."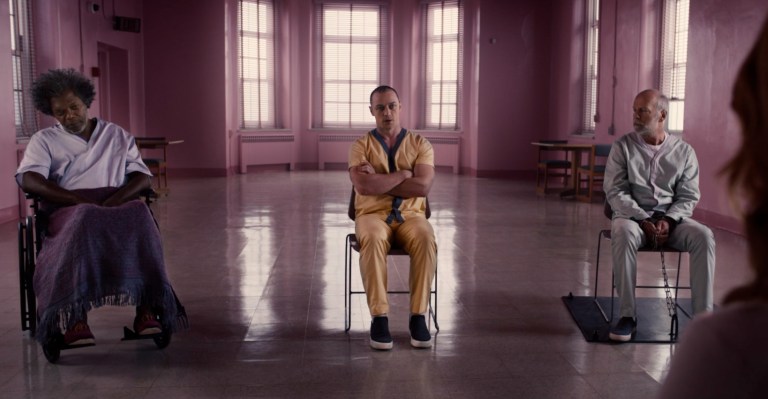 In this comic-book thriller that completes the trilogy, Bruce Willis's reluctant hero David Dunn, criminal mastermind Mr. Glass (Samuel L. Jackson), and uncontrollable villain Kevin Crumb AKA The Beast (James McAvoy) are all held in a psychiatric facility where they are treated for what Dr. Staple (Sarah Paulson) tries to convince them are delusions of superpowers. Claiming that "Glass Is M. Night Shyamalan at His Weirdest," David Sims at The Atlantic wrote, "I appreciate the sheer brashness of Shyamalan's storytelling, which swirls the mythmaking inherent in characters such as David with the emotional scars borne by orphaned characters such as Superman."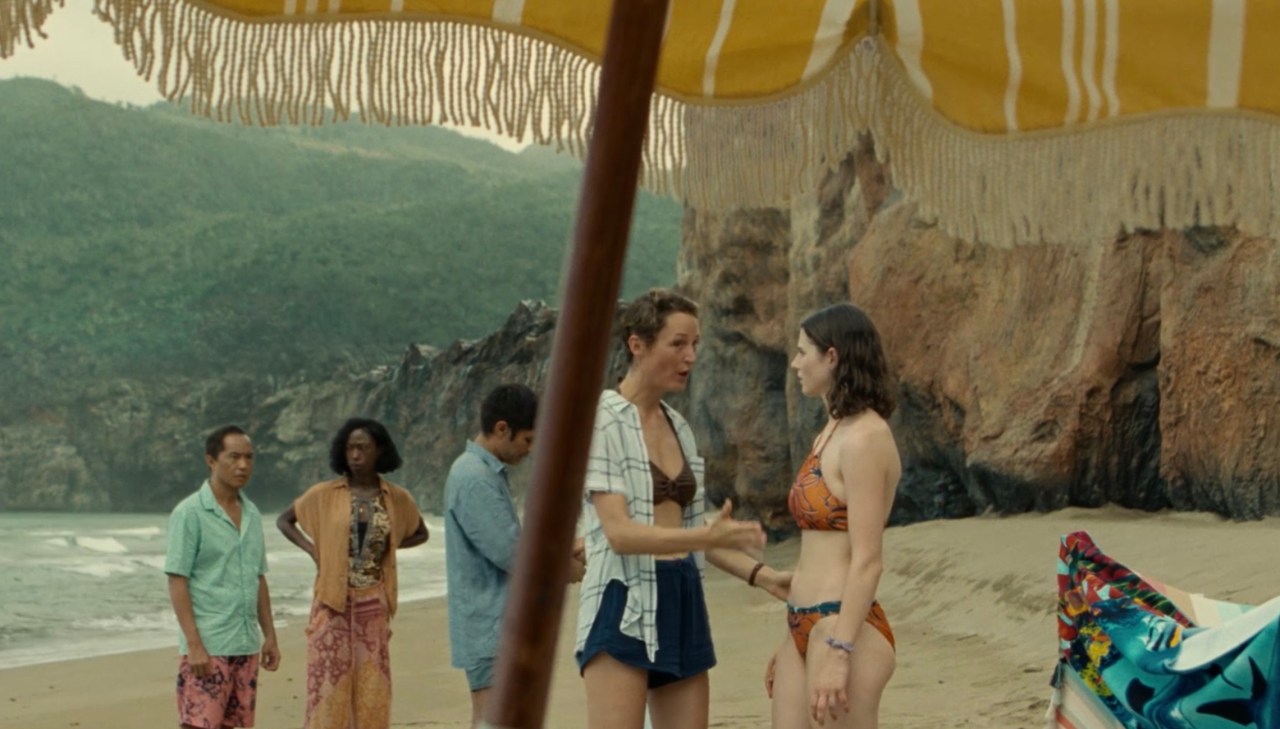 A family vacations on a beach where everyone, for unknown reasons, ages about two years every hour—meaning nearly everyone will die within two days. The New Yorker wrote, "With spare methods and sharp images, the director turns a simple premise into potent fantasy….Shyamalan has created a splendid throwback of a science-fiction thriller that develops a simple idea with stark vigor and conveys the straight-faced glee of realizing the straightforward logic of its enticing absurdity."
More Projects/TV Shows
Shyamalan was the executive producer of the Apple TV series Servant. He also directed the pilot and several episodes.
In 2016 it was announced that Shyamalan would helm a new version of the classic TV horror series Tales From the Crypt, but the project was shelved for legal reasons.
He played a crucial role in creating and developing the Fox sci-fi series Wayward Pines (2015-2016).
Shyamalan appeared in a 2007 episode of the cable series Entourage.
He is the author of the book I Got Schooled: The Unlikely Story of How a Moonlighting Movie Maker Learned the Five Keys to Closing America's Education Gap, which was described by NPR as "a breezily written, research driven call to change America's approach to education."
Knock at the Cabin, described as a "home invasion film that takes place during the apocalypse," was written and directed by Shyamalan and is set for release in February 2023.