17+ Family Horror Movies
A list of the best family friendly horror movies for Halloween or for whenever you feel like watching a creepy/scary film together.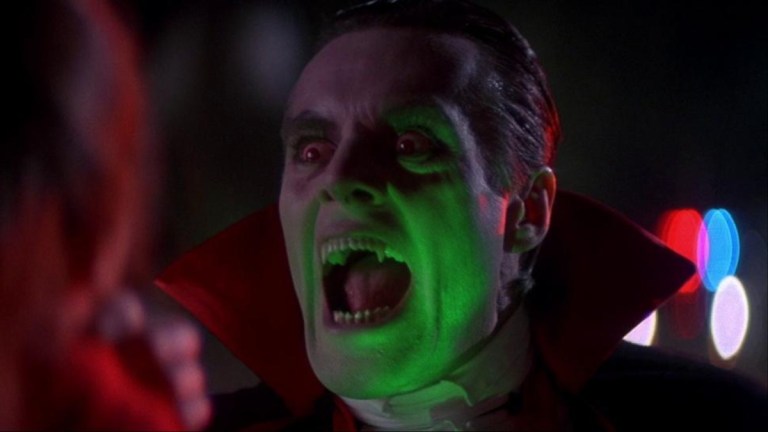 You're never too young to start watching scary movies. Just about any lifelong horror fan will have that one movie they saw as a kid that sparked their interest in the wonderful world of horror movies. It can be a magical moment that helps shapes their cinematic tastes. It's also a moment many horror-loving parents would want to share with their children. However, finding a movie that will be loved by families at the same time can be difficult.
Prior to the 1980s it wasn't always easy to find high-quality horror movies suitable for a an audience consisting of young children and their adult parents. Disney movies like Pinocchio (1940) and The Adventures of Ichabod and Mr. Toad (1949) contain scary scenes, but they can hardly be considered horror movies. There were a few exceptions here and there, but for a long time the best introductions to horror for kids were on television with shows like The Munsters (1964) and The Addams Family (1964). For the most part though, kids were stuck watching the sci-fi and monster movies designed for their parents.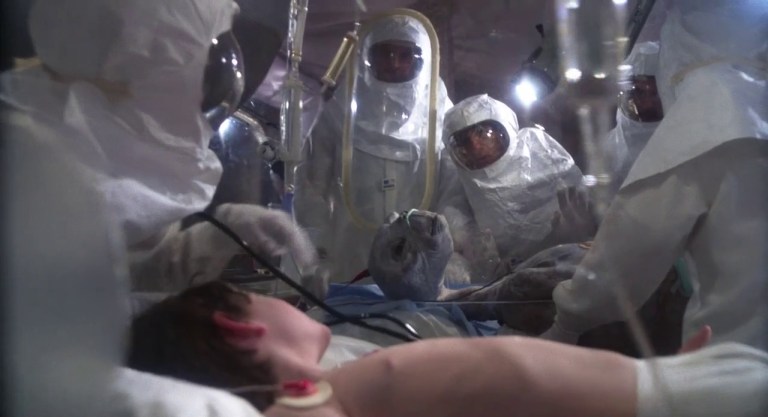 In the 1980s, films like E.T. The Extra-Terrestrial (1982) and The Goonies (1985) proved that there was a big market for family movies containing edgier tones and scary scenes. Gremlins (1984) and The Monster Squad (1987) took that idea all the way into the horror genre. Since then, there has been a steady stream of horror-themed movies equally enjoyable for parents and kids, even if they're enjoying them for different reasons. This list provides a few of the very best examples of this type of "family horror movie," some much more frightening than others.
The Best Family Horror Movies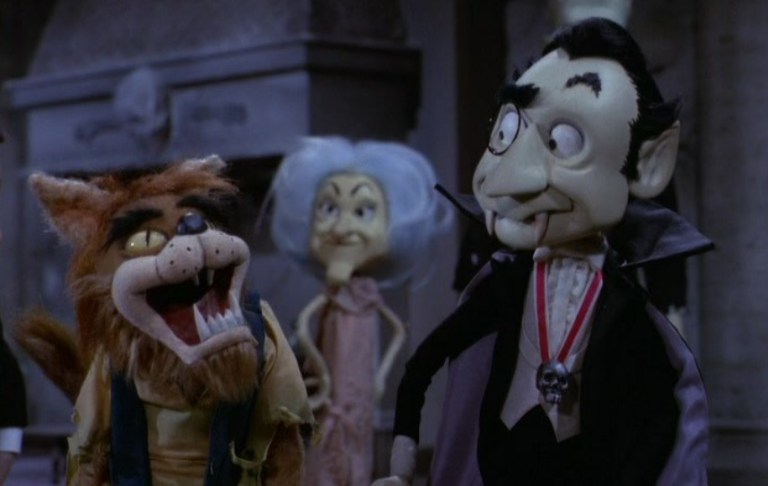 Horror legend Boris Karloff stars as the voice of mad scientist Baron Boris von Frankenstein in Mad Monster Party. In this animated cult classic, Dr. Frankenstein invites various monsters to an island party where he plans to announce his retirement as the head of the worldwide organization of monsters. Things don't go according to plan, and Dracula, the Werewolf, the Mummy, Frankenstein's Monster, the Invisible Man, the Hunchback of Notre Dame, and Dr. Jekyll and Mr. Hyde all plot to take Dr. Frankenstein's latest creation, a formula of ultimate destruction. This stop-motion animated feature was produced by Rankin/Bass, the same company that produced the classic Christmas animated features Rudolph the Red-Nosed Reindeer (1964) and Frosty the Snowman (1969).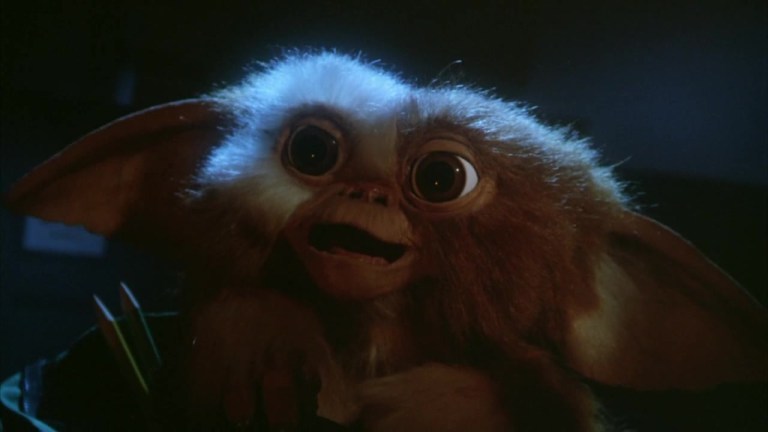 Gremlins is a perfect blend of cute and scary that should be just right for kids who are ready for something a little more frightening. Gizmo, the happy and furry little creature known as a mogwai, is adorable in a timeless way that has appealed to audiences, young and old, for decades. But the reptilian gremlins, formed by feeding a mogwai after midnight, can be downright vicious. A few of the scenes in Gremlins are genuinely pretty scary, particularly the scene were Billy's (Zach Galligan) mother Lynn (Frances Lee McCain) is forced to fight for her life against numerous gremlins. Overall though, the movie is fun and light enough for parents and kids to enjoy equally. Plus, the cast is great, also featuring Phoebe Cates, Hoyt Axton, Judge Reinhold, Dick Miller, Cory Feldman, and a cameo by Steven Spielberg.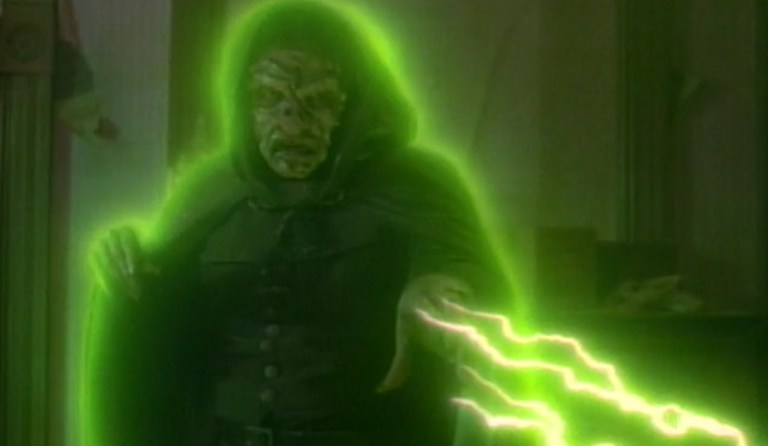 With a running time of about 45 minutes, Mr. Boogedy is a great haunted house movie for kids who love spooky things but don't have long attention spans. Originally aired as a Disney Sunday Movie, Mr. Boogedy is about a family whose new home in the New England town of Lucifer Falls is haunted by a dark history involving a grumpy pilgrim and a deal with the devil. The story is simple and straightforward, and it is a great introduction to the haunted house format. John Astin, Richard Mauser, Kristy Swanson, and David Faustino star in this fun family comedy loaded with goofy gags (the father owns a joke shop).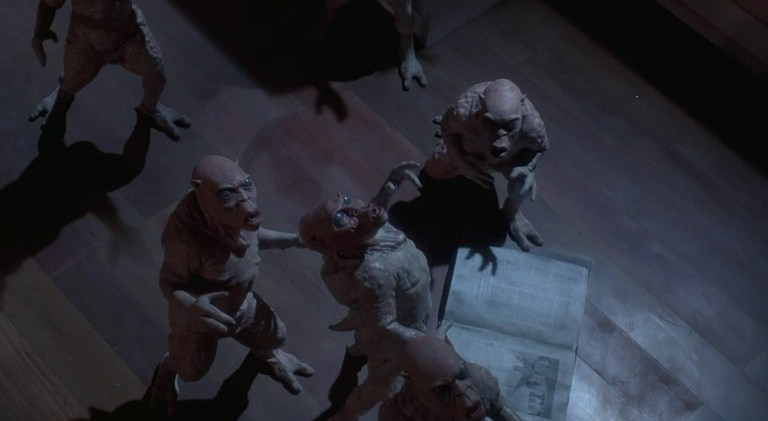 Like some of the other PG-13 rated movies on this list, The Gate may be a bit too scary for younger kids, but those who can handle it will get a great introduction into the horror genre. Starring a young Stephen Dorff in his film debut, The Gate is about a pair of boys, Glen and Terry, who unknowingly open a gate to Hell. Demons, a reanimated corpse, and plenty of supernatural happenings plague the boys and Glen's older sister Al until they can figure a way to close the portal. The influences of movies like Gremlins (1984) and Poltergeist (1982) are unmistakable, but that just means The Gate will almost certainly appeal to fans of those films.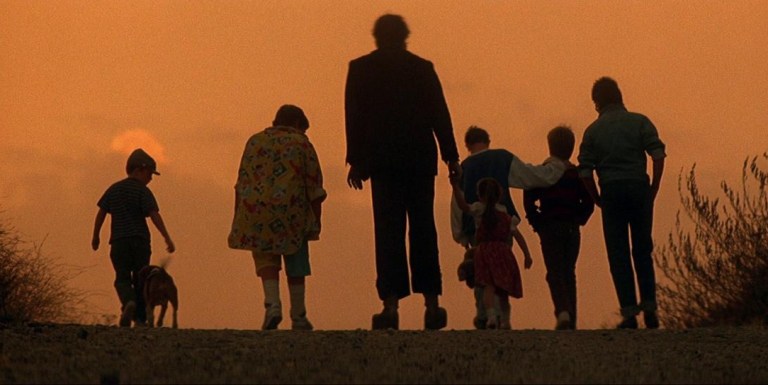 The Monster Squad is the ultimate 1980s family-horror movie. It has a grand adventure that feels inspired by movies like The Goonies (1985), and its inclusion of monsters based on the classic Universal Monsters (Dracula, Frankenstein's Monster, the Wolf Man, the Mummy, the Gill-Man) gives it a classic feel. The movie follows a group of misfit friends who end up being the only hope to thwarting Dracula's evil plans. The movie is rated PG-13, so some of the language and subject matter may be too harsh for really young children, but it's perfect for older kids, teens, and adults.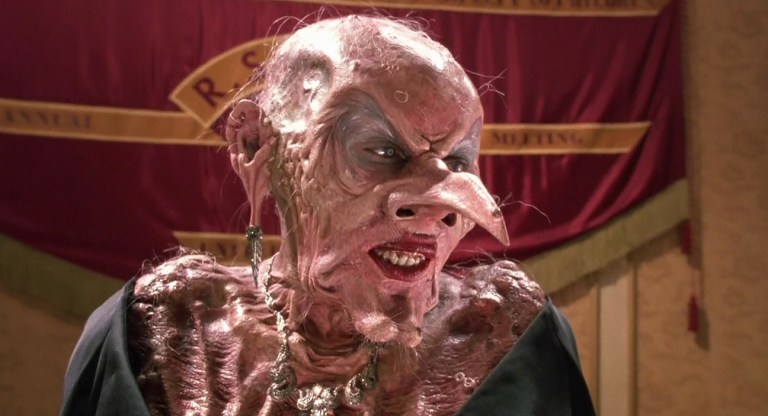 Dark and whimsical, The Witches is arguably the best of the many adaptations of Roald Dahl's children's stories. With a bewitching lead performance by Anjelica Huston as the Grand High Witch Eva Ernst, and as the final movie personally worked on by Jim Henson, The Witches has a universal appeal for people of any age. Like many other directors of kids movies of the time period, director Nicolas Roeg had prior experience crafting chilling horror with Don't Look Now (1973), and that expertise comes through in some of the creepy visuals in The Witches. The movie, about the child-hating leader of all witches who wants to turn all of the world's children into mice.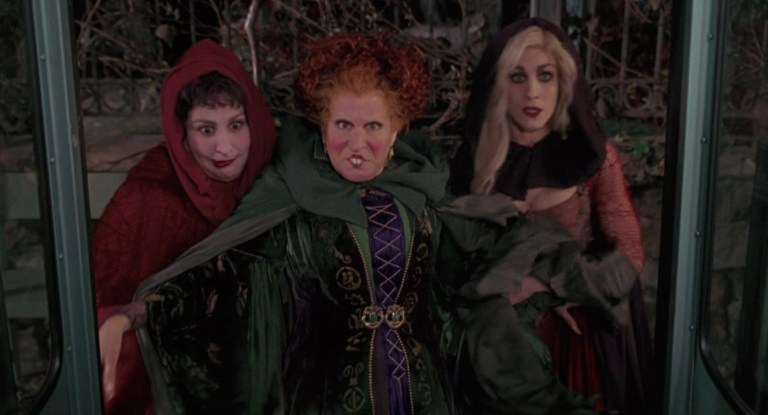 In the decades since its underwhelming release in the early 1990s, Hocus Pocus became a classic of the Halloween season. The story is about three witches (Bette Midler, Sarah Jessica Parker, and Kathy Najimy) from the 1600s who are accidentally brought back to life on Halloween night in 1993. The witches need to drain the life force from a child before sunrise or they will turn to dust, but dealing with a modern world (and a group of plucky youngsters) is maybe more than the three sisters can handle.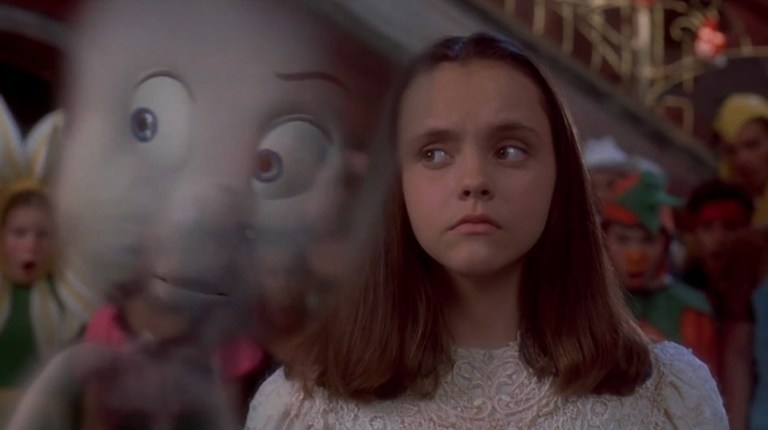 Fresh off her breakthrough performances as Wednesday Addams in The Addams Family (1991) and Addams Family Values (1993), Christina Ricci stars in Casper. Though the movie has some dark themes involving life and death, it's still a charming comedy-drama that does a great job of bringing the decades-old character of Casper the Friendly Ghost to the big screen. Ricci plays Kat, a young girl who befriends Casper after moving into the house Casper haunts along with his three unruly (and ghostly) uncles. The plot involves a hidden treasure thought to be in Casper's house, but the real heart of the story is in the relationship between Casper and Kat.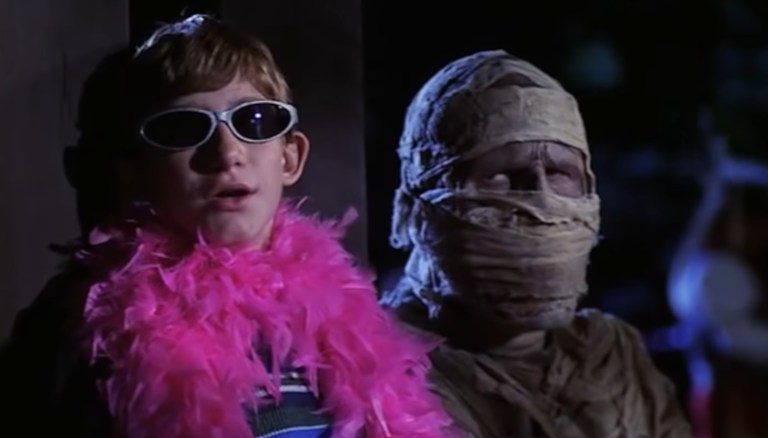 Under Wraps holds the distinction of being the first horror-themed movie made specifically for the Disney Channel. It also holds the distinction of being incredibly fun. Gilbert (Adam Wylie), Marshall (Mario Yedidia), and Amy (Clara Bryant) are three friends who discover an Egyptian mummy in the house of a man they believe to be dead. The mummy turns out to be friendly, and the kids decide to help the mummy, whom they name Harold, get back to his eternal slumber before he turns into dust. Matters are complicated by a criminal who is illegally in possession of the mummy's sarcophagus, making Under Wraps a silly adventure with some truly funny moments.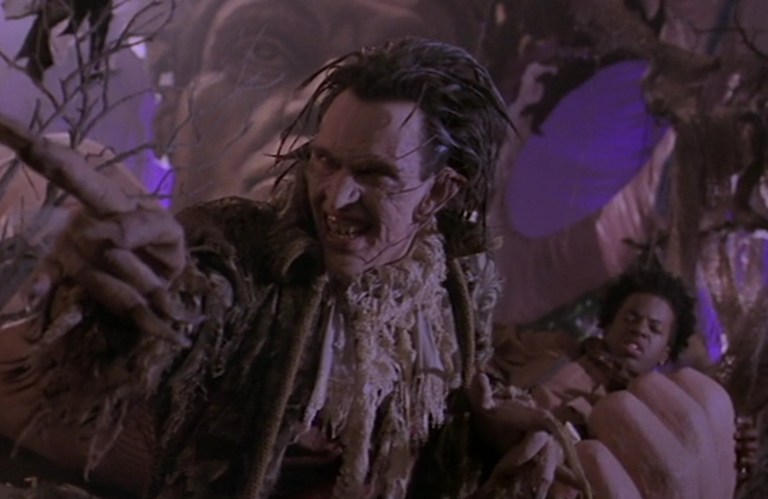 Starting with Under Wraps (1997), the Disney Channel released a new horror-themed movie every October for the next few years. Though Halloweentown from 1998 was really good, 1999's Don't Look Under the Bed is arguably the best of the successors to Under Wraps. The movie is about a high-school girl, Frances (Erin Chambers), who is informed by her brother's imaginary friend, Larry Houdini (Ty Hodges), that she is being framed by the Boogeyman (Steve Valentine) for a series of pranks. Things get complicated, leading to Frances facing off with the Boogeyman in Boogeyworld which is accessible via a portal underneath her bed. Don't Look Under the Bead is a nice coming-of-age story that is surprisingly poignant for being a goofy made-for-TV movie.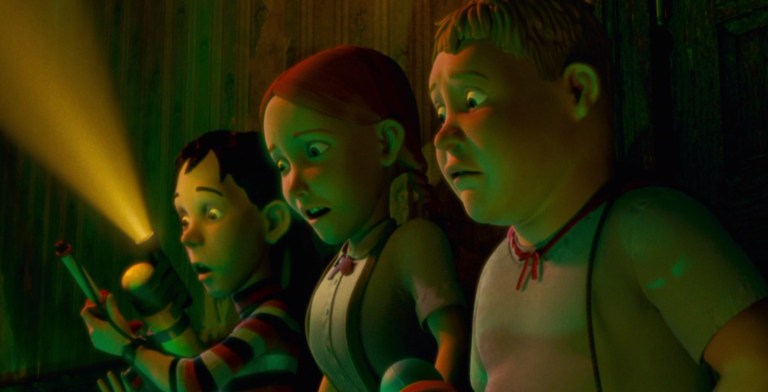 Monster House is a fun and unique family horror movie where the house isn't just the location for scary monsters, the house is the scary monster. The house comes to life after the death of its curmudgeonly owner Horace Nebbercracker (Steve Buscemi), and a trio of friends have to stop its reign of terror. Monster House uses the same motion-capture technology pioneered by Robert Zemeckis for The Polar Express (2004), though the sometimes creepy, uncanny valley appearances of the characters seem to fit much better in a horror-themed movie like this.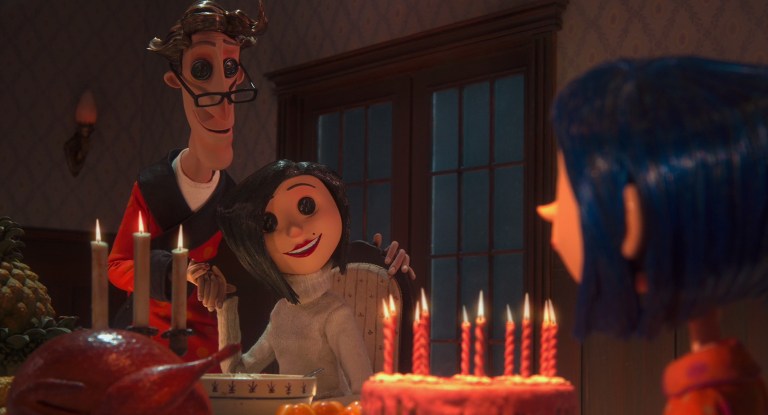 In many ways, Coraline is a modern fairy tale. Like any good fairy tale, it teaches lessons like valuing your family despite the inherent difficulties. Also, it's really creepy. The story is about a young girl, Coraline (Dakota Fanning), who discovers a parallel world inhabited by what seem to be idealized versions of her real parents. Their spooky button-eyes hide something sinister just beneath the surface though, and Coraline finds herself in a struggle to save herself and others from a greedy, evil force. Coraline is a beautiful movie that is widely acclaimed by fans and critics, and it probably would have won the Academy Award for Best Animated Feature if it hadn't been competing against the undeniably amazing Up (2009) from Pixar.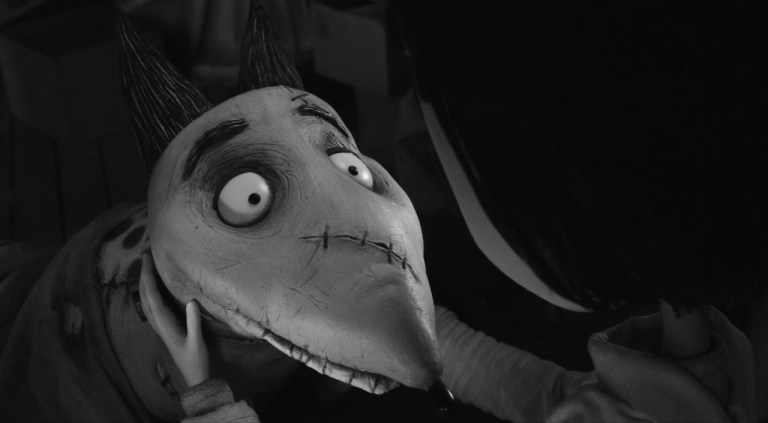 Frankenweenie is a touching story about a boy and his dead dog. A bull terrier named Sparky is the best friend of a quiet and brilliant young boy named Victor Frankenstein (Charlie Tahan). After Sparky is hit and killed by a car, Victor revives his pet dog. However, Victor's classmates learn about Victor's achievement and decide to do some experimenting of their own… with disastrous results. Frankenweenie pays loving tribute to the classic Frankenstein movies and mad-scientist movies in general. Plus, the cast is stacked with familiar Tim Burton collaborators including Martin Landau, Catherine O'Hara, Winona Ryder, and Martin Short.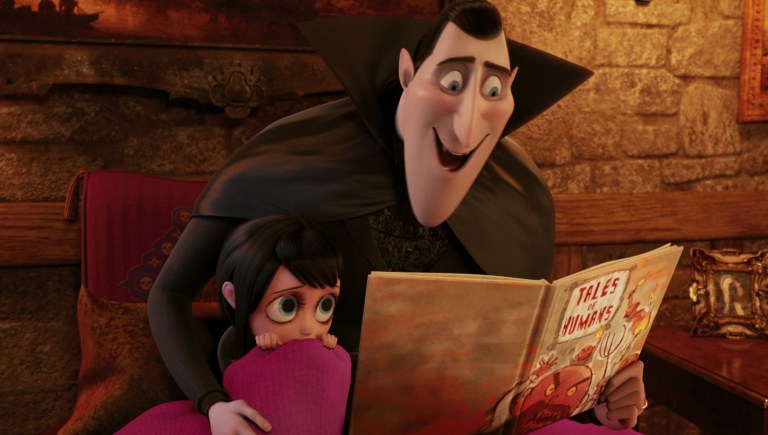 Much like Mad Monster Party (1967) and The Monster Squad (1987), Hotel Transylvania serves as a great introduction for youngsters to a collection of the most famous classic movie monsters. The movie is about Count Dracula (Adam Sandler) who own a hotel that provides a safe haven for monsters who are constantly persecuted by humans. Problems arise when a human, Johnny (Andy Samberg), finds his way to the hotel and falls into a mutual infatuation with Dracula's daughter Mavis (Selena Gomez). The other monsters certainly can't find out about a human in the hotel, leading to a bunch of wacky situations as Dracula bumbles his way through being an overprotective father.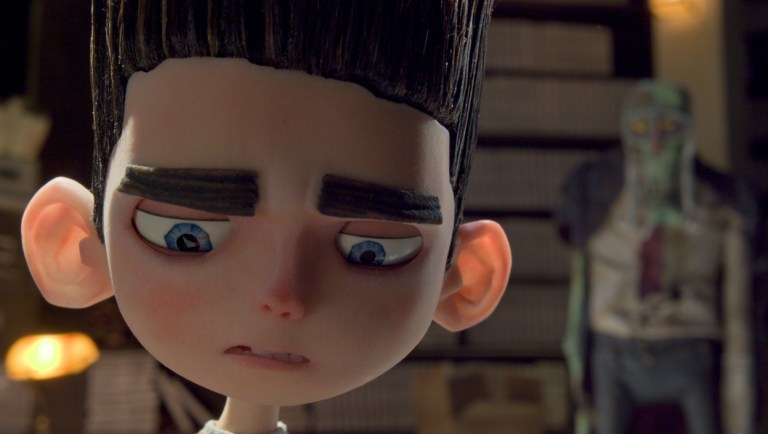 Produced by Laika, the same company that produced Coraline (2009), ParaNorman is a nicely creepy stop-motion animated movie about a boy who can communicate with the dead. The boy, Norman Babcock (Kodi Smit-McPhee), is tasked with performing a ritual to protect his hometown, but a local bully interrupts him, leading to a witches curse unleashing zombies on the townsfolk. With ghosts, zombies, and witches, ParaNorman will appeal to fans of supernatural scares, and the movie's overarching themes of acceptance (of yourself and of others) helps solidify it as wholesome family entertainment.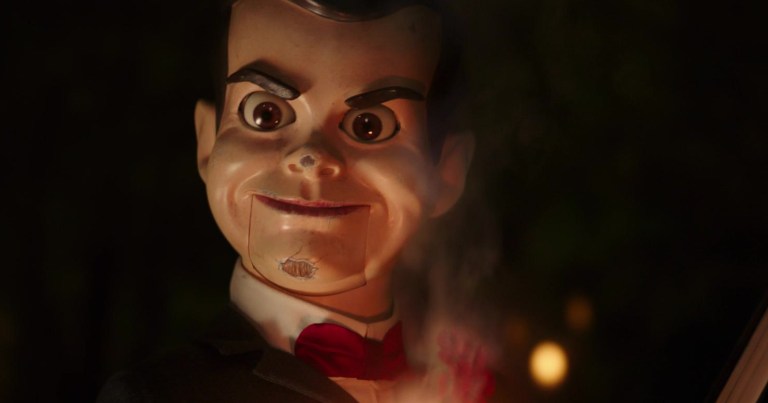 The name R.L. Stine is synonymous with horror for just about any kid interested in spooky books since the 1990s. The first book in the author's immensely popular Goosebumps series was released in 1992, and the 2015 movie based on the franchise wonderfully translates the fun and creepiness of R.L. Stine's extensive body of work. The movie stars Jack Black as a fictional adaptation of Stine whose original manuscripts house real-life monsters. With the help of his daughter Hannah (Odeya Rush), their neighbor Zach (Dylan Minnette), and Zach's friend Champ (Ryan Lee), Stine must race through town recapturing the monsters after they are freed from his books. Goosebumps is filled with nostalgia for anyone who read the books, but it's also highly entertaining even if you've never read anything R.L. Stine has written.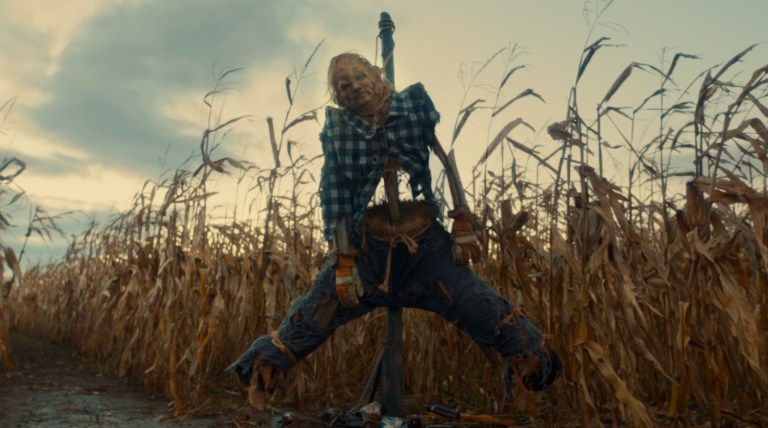 The frightening images in Scary Stories to Tell in the Dark may not for younger children, but teens and tweens will likely enjoy it. The movie takes liberties with the short stories of the original books, changing them enough to fit an overall narrative involving a supernatural book found in a haunted house by teens in 1968. Despite the alterations to the stories, many of the supernatural beings seen in the movie look astonishingly like Stephen Gammell's terrifying, mentally-scarring illustrations seen in the original printings of the books. So, much like the books, the story in Scary Stories to Tell in the Dark is good, but the visuals are fantastic. It also doesn't hurt that visionary filmmaker Guillermo del Toro helped develop and produce the movie.
More Scary/Creepy Movies for Families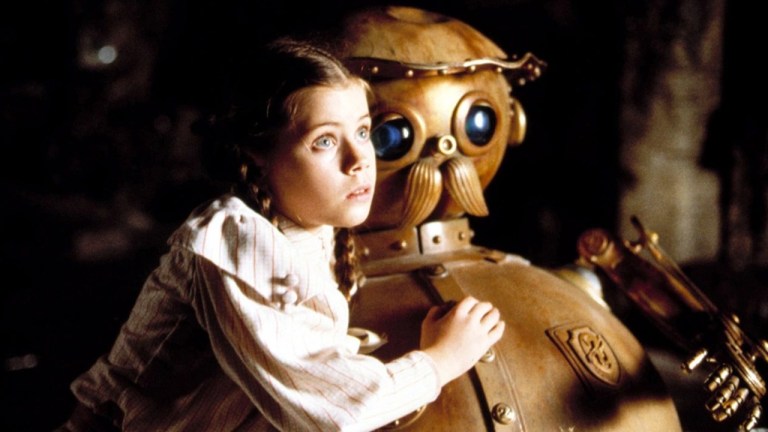 Further Reading