25+ Best Christmas Horror Movies: An Advent Calendar of Holiday Terror
Count down the days until Christmas with 25 of the very best Christmas horror movies ever made!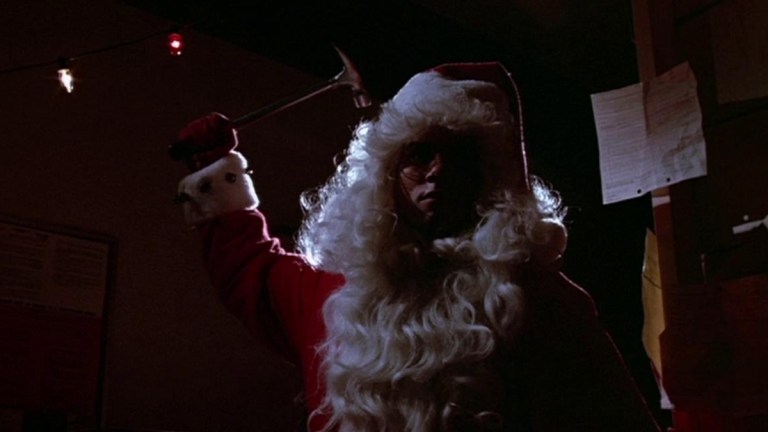 What is it about the Christmas season that makes it such a perfect fit for cinematic murder and mayhem? Some may argue that it's about juxtaposing joyous celebrations with horrific scenarios. But really, it's a lot more simple than that. For horror fans, watching a scary movie is a joyous celebration.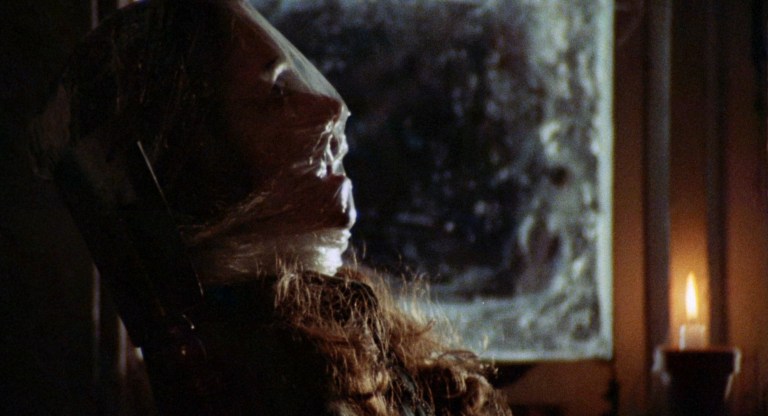 Watching Christmas-themed horror movies in December is a decades-old tradition. Filmmakers have understood the appeal of scary movies set during the holiday season as far back as the 1940s with movies like The Curse of the Cat People (1944) and the horror anthology Dead of Night (1945). But it wasn't until the 1970s that the format really took off. Home for the Holidays, Whoever Slew Auntie Roo, and Silent Night, Bloody Night were all released in 1972. Then, Bob Clark's Black Christmas came out in 1974, forever cementing the connection between Christmas and horror.
A steady stream of Christmas horror movies has reached audiences just about every year since the 1970s. To help narrow down your yearly holiday selections, we've collected the best Christmas horror movies along with a few new movies that may become future holiday traditions. Rather than ranking the movies, we've arranged them in the style of an advent calendar. Watch one movie each day from December 1st to 25th for twenty-five terror-filled treats as you count the days until Christmas.
A Christmas Horror Advent Calendar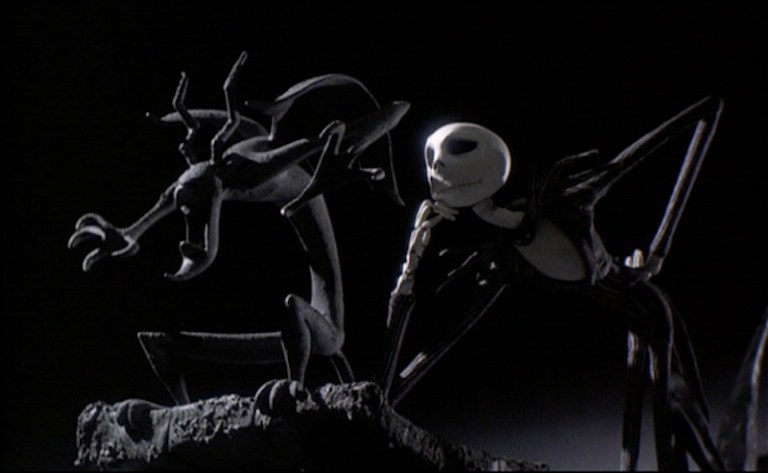 For many horror fans, the transition from the Halloween season to the Christmas season is a reluctant one. For that reason, there's no better way to start a multi-week Christmas movie marathon than with The Nightmare Before Christmas! Director Henry Selick's stop-motion Halloween/Christmas classic eases fans of the macabre into the holiday season with a touching story and brilliant music from Danny Elfman.
David Harbour stars as Santa Claus in this Christmas movie that look like it might compete with Die Hard as the go-to holiday action flick. Directed by Tommy Wirkola (Dead Snow, 2009), Violent Night follows Santa as he magically and brutally deals with a group of mercenaries (led by John Leguizamo) who have taken a family hostage on Christmas Eve.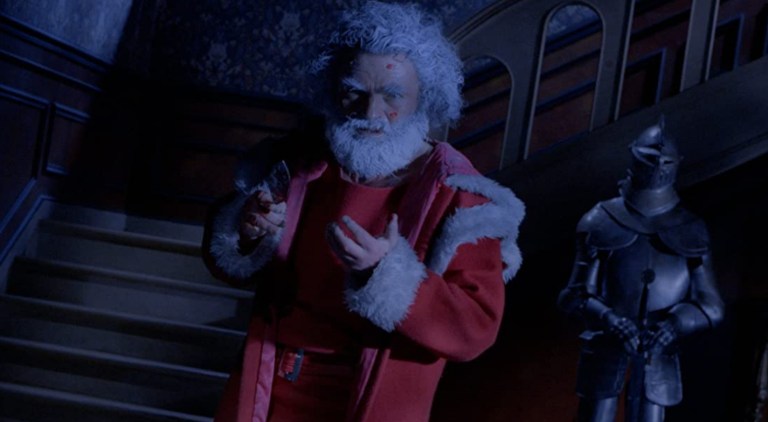 A young genius makes a less-than-brilliant move when he attempts to contact Santa Claus, only to attract the attention of a dangerous vagrant instead. After losing a job as a department store Santa, the deranged man makes his way to the young boy's house with intentions of terrorization. The boy must then defend himself with a security system of his own devising. Deadly Games is a beautifully shot movie that feels like a much darker version of Home Alone (1990). In fact, the director of Deadly Games, Rene Manzor, threatened to sue the makers of Home Alone, though nothing seems to have come from his threats.
Rare Exports: A Christmas Tale is a wild action/fantasy/horror movie that reimagines Santa Claus and his elves as monsters. The story follows a young boy named Pietari (Onni Tommila) as he becomes increasingly nervous about what a drilling operation may be digging up near his home. The drilling team is digging into what they believe is a burial mound, but what they dig up is not dead. Have they actually pulled Santa out of the ground? And was he alone?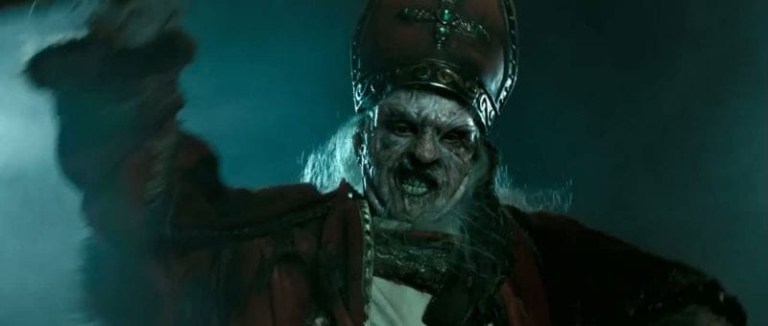 Saint (known as Sint in its original Dutch) is a horror comedy from the Netherlands inspired by the Dutch holiday of Sinterklaas. Based on the historical figure St. Nicholas, Sinterklaas (or Sint Niklaas) arrives on December 5th every year to bring presents to children and officially begin the holiday season in the Netherlands. In the movie Saint Nick, Sinterklaas is a murderous bishop who was killed in the 1400s by villagers, only to supernaturally return to wreak havoc any year December 5th coincides with a full moon.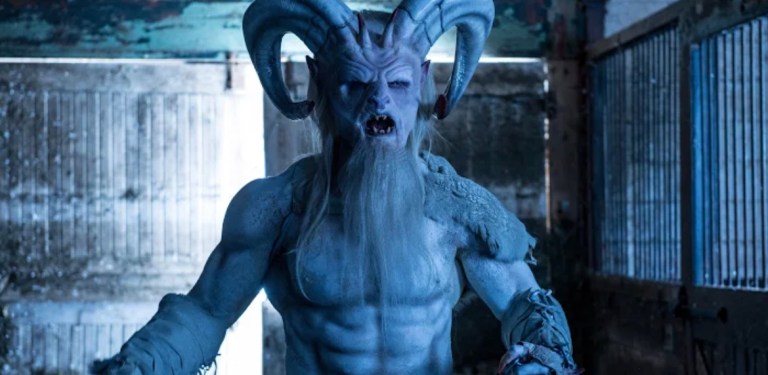 A Christmas Horror Story is a holiday-themed horror anthology tied together by a frame story featuring William Shatner as a radio DJ. The different segments of the movie occur simultaneously, and they include stories about possession, a murderous changeling, Krampus hunting a family, and Santa Claus dealing with a zombie outbreak among his elves. A Christmas Horror Story never takes itself too seriously, so it's a fun mix of bloody horror and Christmas-themed fun.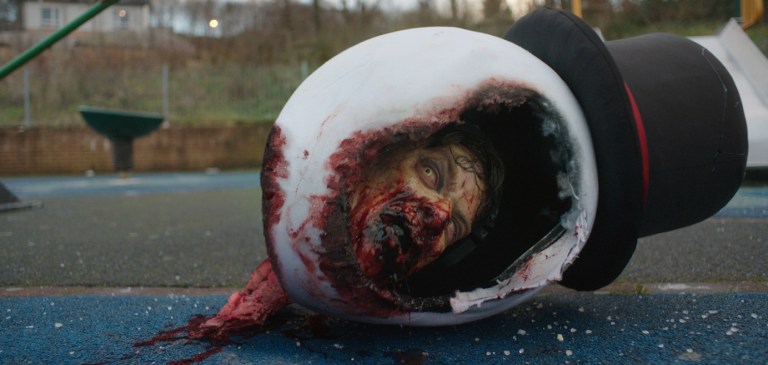 Anna and the Apocalypse is the best zombie-Christmas-horror movie ever (even though, sure, it's not a particularly expansive genre). The film is a musical horror comedy that follows high-school-senior Anna (Ella Hunt) when a zombie apocalypse breaks out on he day of her school's Christmas show. With the zombie horde growing, Anna and her friends brave the danger and set out to reunite with their families who are locked-down inside the school.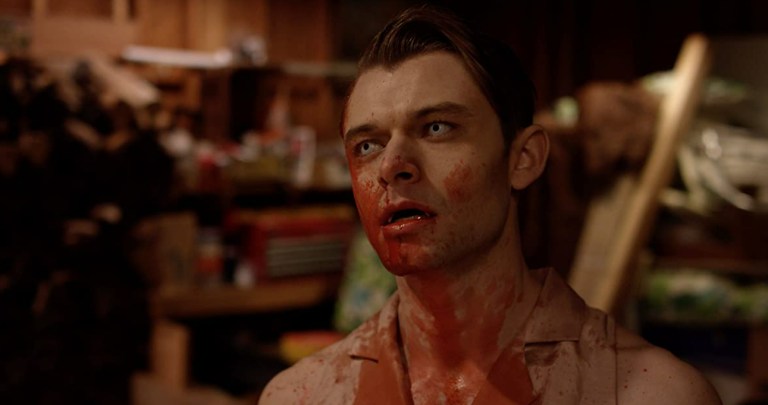 Olivia (Dennice Cisneros), a horror novelist specializing in vampire romance, thinks she's gotten the best Christmas present ever when she discovers that the injured bat she started nursing back to health is actually a sexy vampire. Unfortunately for Olivia, even though she and the vampiric Luke (Nico Bellamy) develop a relationship, Luke has friends looking for him… and they aren't nearly as friendly as he is.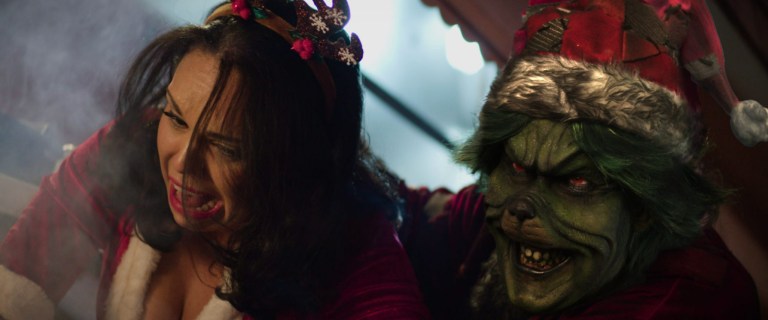 The Mean One is a parody of Dr. Seuss's How the Grinch Stole Christmas in which the Grinch reimagined as a slasher villain. Being an unauthorized parody, the characters and setting of The Mean One can't bear too close of a resemblance to the original children's book or its other adaptations, but it's clear what the intention is here. The Mean One is a low-budget horror flick for fans of silly and trashy slasher movies.
From writer/director Joe Begos (director of the John-Carpenter-esque VFW), Christmas Bloody Christmas is about a robotic Santa Claus that goes on a vicious killing spree on Christmas Eve. Meanwhile, Tori (Riley Dandy), the owner of a local record store, just wants to get drunk and have a good time when robo-Santa violently changes her plans. Expect lots of grindhouse holiday fun in this one.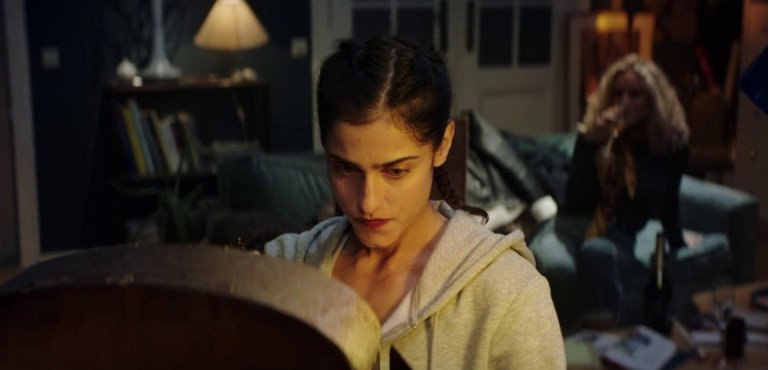 Eva (Eugénie Derouand) is a former dancer who is now wheelchair-bound due to an accident. With her personal and professional life in shambles, Eva has little motivation to be happy during the holidays. However, an antique advent calendar gifted to her by a friend may turn things around. As Eva open each compartment, she quickly learns that the treats inside are having real-world effects, some good, some not so good. Is the advent calendar the answer to Eva's wishes, or is it a curse she can't escape?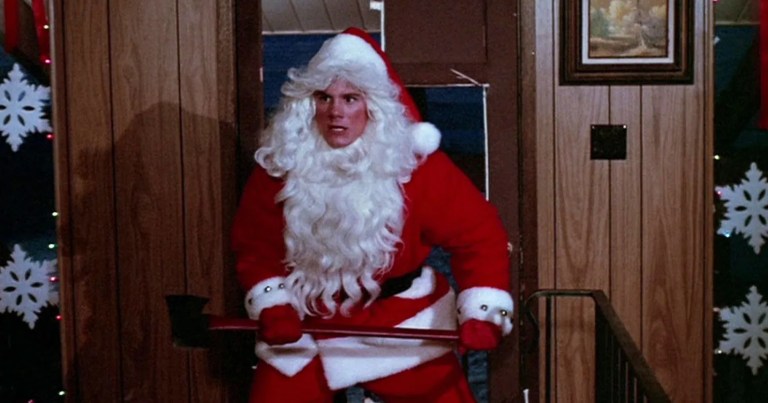 Silent Night, Deadly Night is a must-watch classic of the Christmas-horror genre. Five-year-old Billy Chapman witnesses the assault and murder of his parents by a man in a Santa Claus costume. Thirteen years later, Billy (Robert Brian Wilson) gets a job at a toy store where he is asked/told to fill in for the store's Santa. The Santa suit, combined with an event that triggers memories of his trauma as a kid, causes Billy to snap and begin a Christmas Eve spree of murder.
Silent Night, Deadly Night Part 2 is absolutely a "so bad it's good" style of slasher movie. Using extensive footage from the first (and superior) movie in the Silent Night, Deadly Night series, this sequel focuses on Ricky Chapman (Eric Freeman), the brother of the killer in the first movie. Ricky has become a deranged killer himself, and he sets out on a mission to finish what his brother started.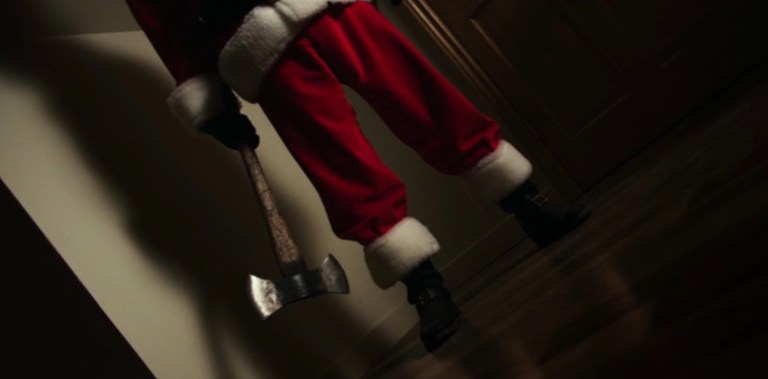 Silent Night is considered to be a very loose remake of the classic film Silent Night, Deadly Night (1984), but it is really it's own thing. A man in a mask dressed as Santa Claus murders a deputy sheriff, leading Sheriff Cooper (Malcolm McDowell) and Deputy Bradimore (Jaime King) on a manhunt. The Santa continues the bloodshed, picking his targets by punishing those he deems to be naughty. With a good cast, solid action, and entertaining kills, Silent Night is a lot of fun.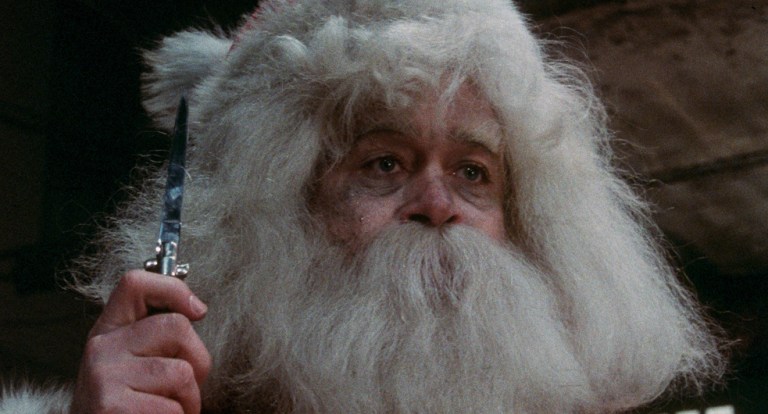 In a scene that could be the beginning of just about any generic slasher movie, Christmas Evil begins with a young boy being traumatized by witnessing his parents engage in romantic acts while his father is wearing a Santa suit. However, the movie plays out as more of a psychological horror movie rather than a typical stalk-and-slash plot. Three decades later, the boy, Harry (Brandon Maggart), is grown and working in a toy factory. Harry is taken advantage of and seen as weird by everyone around him, and his unhealthy obsession with Santa Claus leads him to commit some truly horrible acts as Christmas approaches.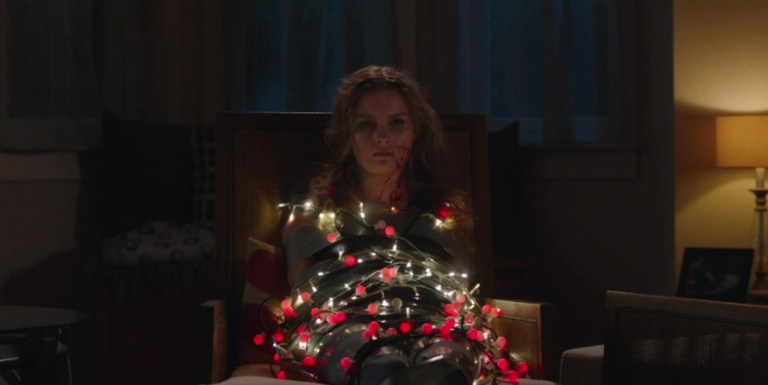 Better Watch Out is a darkly humorous psychological horror movie. It's like if John Hughes and Wes Craven collaborated on a film, this might be the result. During the Christmas season, Ashley (Olivia DeJonge) is babysitting 12-year-ol Luke (Levi Miller). Luke has a crush on Ashley, but his plans to get closer to her are put on hold when an armed intruder breaks in. Not everything is as it seems though, and the terror Ashley experiences this holiday night is already a lot closer than she thinks.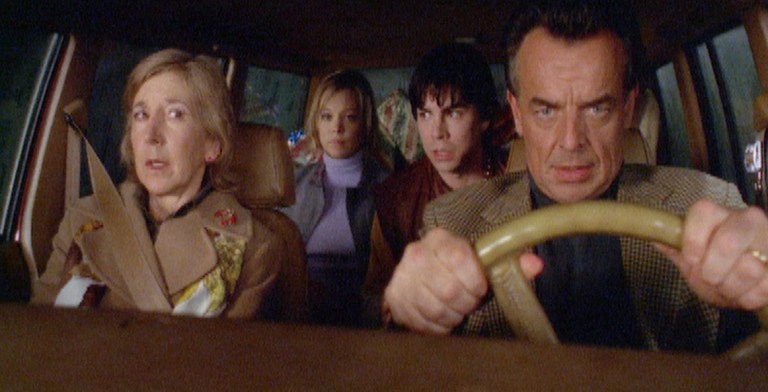 For many people, the Christmas season includes a road trip with your family. For the family in Dead End, it's the last road trip they'll ever want to go on. On Christmas Eve, the Harrington family takes a shortcut on their way to grandma's house. The shortcut never seems to end, and the family is subjected to a series of increasingly bizarre and deadly events over the course of the night. Dead End is a true hidden gem of the Christmas horror genre that is gradually being discovered by new fans over the years.
At every family gathering during the holidays, there's bound to be at least one relative you'd rather not be around. For young Aiden and Mia Hall (Jaeden Martell & Lia McHugh) in The Lodge, that relative is Grace (Riley Keough). Grace is Aiden and Mia's soon-to-be stepmother, and the children are being forced by their father into spending quality time with Grace during a trip to an isolated lodge during their Christmas break. They may all have to put their personal feelings aside when strange occurrences being plaguing their vacation, stranding them in the lodge with no electricity and no food.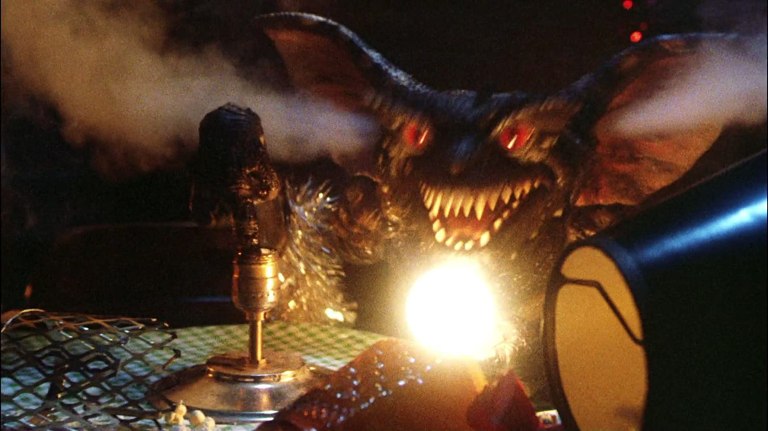 Gremlins is about a young man, Billy (Zach Galligan), who adopts a mysterious new pet, a fuzzy and docile creature called a mogwai, given to him as a Christmas present. Billy is given three strict rules about caring for his new pet, but when the rules are broken, the original mogwai spawns multiple other creatures who become scaly menaces that terrorize Billy's town. While Gremlins is a film fit for family viewing, it does contain some rather frightening scenes, including the classic sequence when Billy's mother heroically takes out multiple gremlins when they attack her.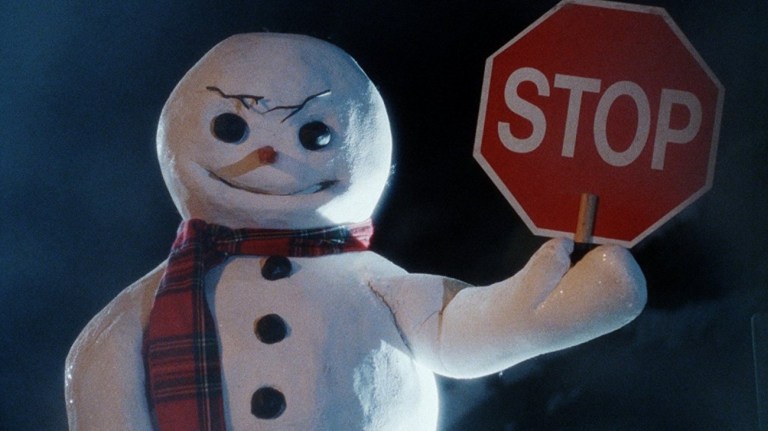 When a murderer named Jack Frost is exposed to genetic research chemicals in an accident on the way to his execution, he becomes one with the snow covering the ground. With his newfound ability to become water, ice, and snow, Jack disguises himself as a snowman in order to get revenge on the sheriff who arrested him. The entire film was shot in only eighteen days. Although it was recorded during winter, there wasn't any real snow on the ground due to seventy-degree weather. The snow in the film is actually made from foam and cotton swabs. It's a great horror comedy for the holiday season.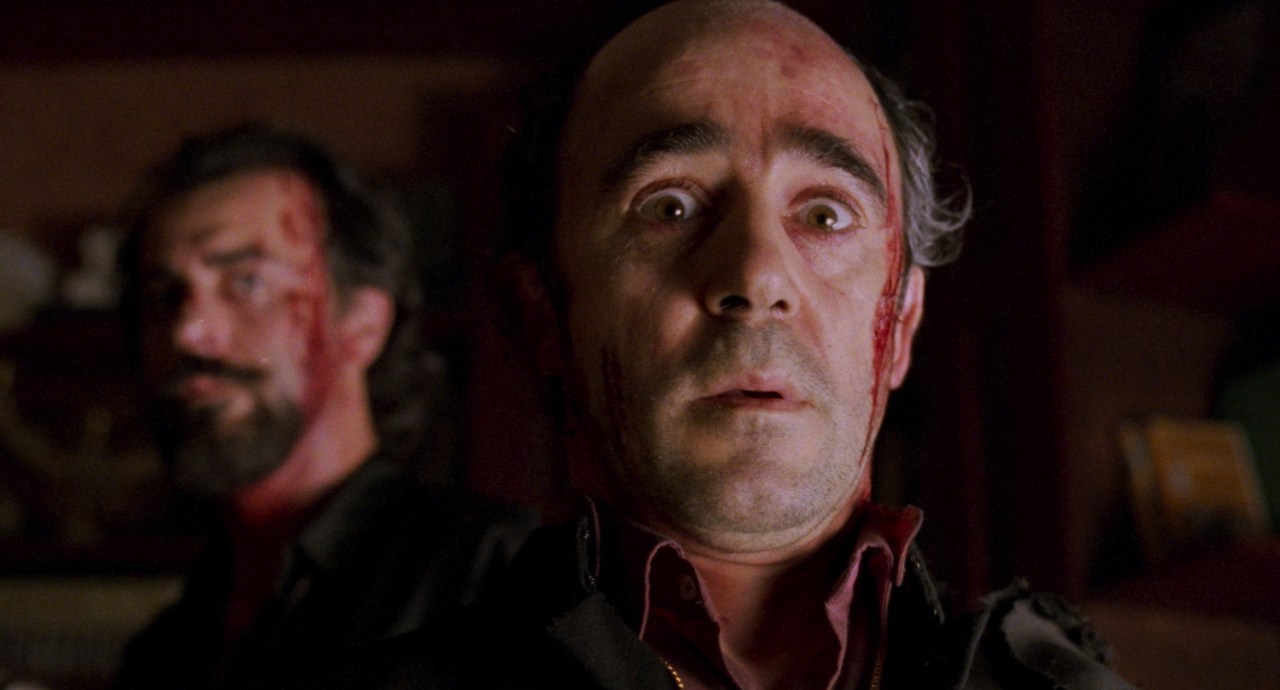 In The Day of the Beast, A priest discovers that the Antichrist will be born at midnight on Christmas Eve. Making the discovery mere days before the event, the priest travels to Madrid where he intends to commit as many sins as he can. His plan: to sin enough to sell his soul to the Devil, thereby allowing him to find the location of the Antichrist's birth. The priest struggles in his quest, so he enlists the aid of a heavy-metal fan (since metal is the Devil's music) and a charlatan who hosts a supernatural TV show. The Day of the Beast is a delightful fish-out-of-water movie that is also one of the relatively few religion-based Christmas horror movies.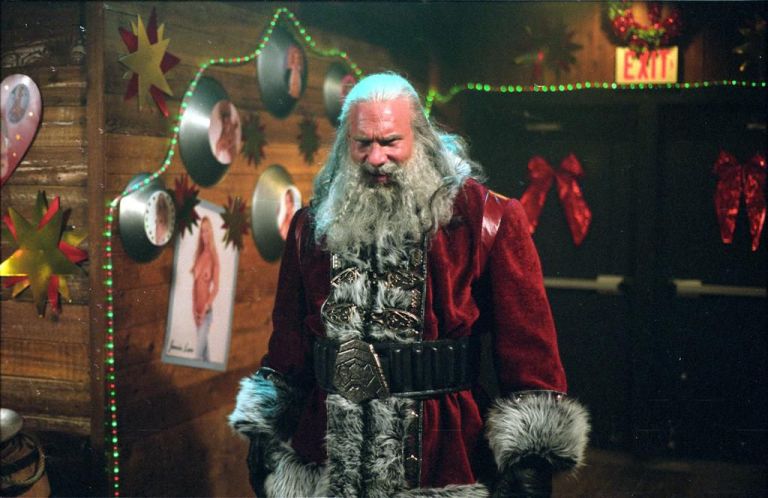 In Santa's Slay, Santa Claus is a demon who used to travel the globe and viciously murder people on Christmas day. After losing a game of curling with an angel, Santa was forced to deliver presents for 1,000 years. But that time has passed, and Santa is now free to go back to his gratuitously violent murdering ways. Pro-wrestler Bill Goldberg stars as the demonic Santa in Santa's Slay, adding another layer of ridiculousness to an already outlandish scenario.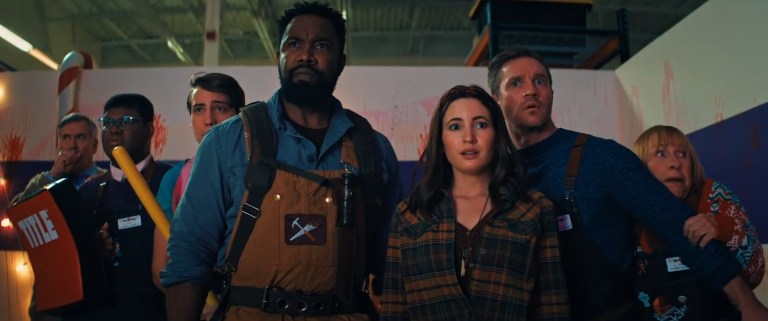 Though Black Friday is technically set on the shopping day of the same name in November, it's the perfect movie to watch just before Christmas. After all, as crazy as it can get when going to stores on Black Friday, it gets just as crazy in the final days before Christmas. Black Friday stars Devon Sawa, Ivana Baquero, and Michael Jai White as employees at a store on the busiest shopping day of the year. The shoppers turn violent when an alien parasite turns them into zombie-like creatures, and the store's crew try to survive the night along with their manager (played by Bruce Campbell).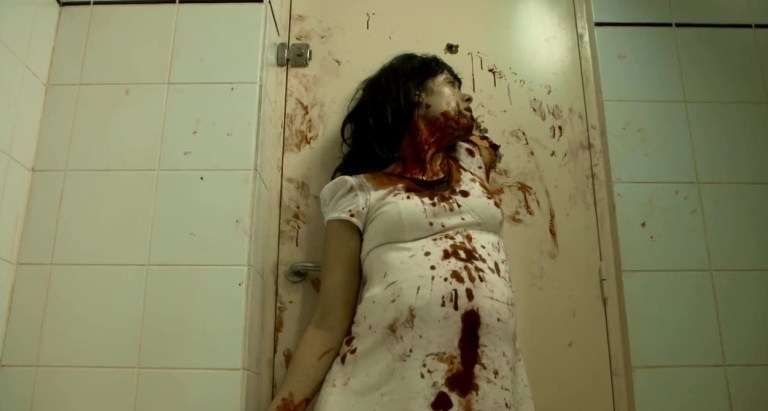 On Christmas Eve, a pregnant woman, Sarah, fights to survive a home invasion by a woman who wants to steal Sarah's unborn child. Inside is a French horror film released during the wave of New French Extremity which also includes films such as High Tension (2003) and Irreversible (2002). Like the films it's associated with, Inside is brutally violent. Even though it might seem like Inside is only superficially linked to Christmas, when you consider the idea of enduring a trial on Christmas Eve followed by a type of birth in the early-morning hours of Christmas day, you can feel secure in knowing that watching Inside on Christmas Eve is a perfectly acceptable way of celebrating the holiday.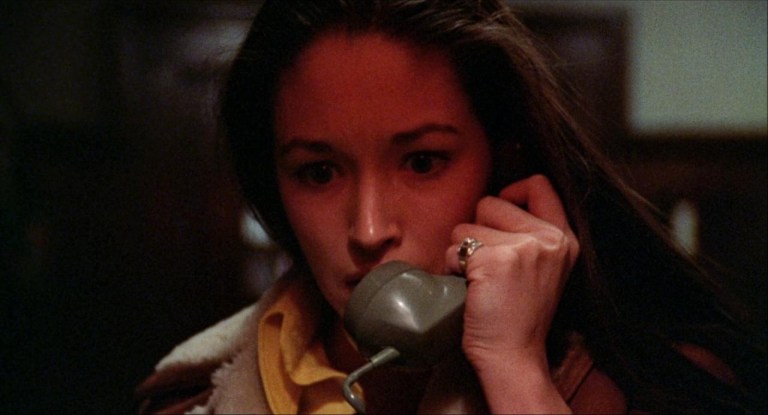 Black Christmas is everything a Christmas horror movie should be. For starters, the glow of the multi-colored lights set against the bleak and frigid outdoor scene set a perfect winter mood. Additionally, the various characters (led by Olivia Hussey and Margot Kidder) are instantly likable, making the fear of their possible deaths more emotional. Also, the plot is based on the popular urban legend of a killer calling from inside the house, giving the movie a nostalgic appeal even if it's your first time watching it. But more than anything, Black Christmas is perfect because it's also one of the greatest slasher movies ever made.
More Christmas Horror Movies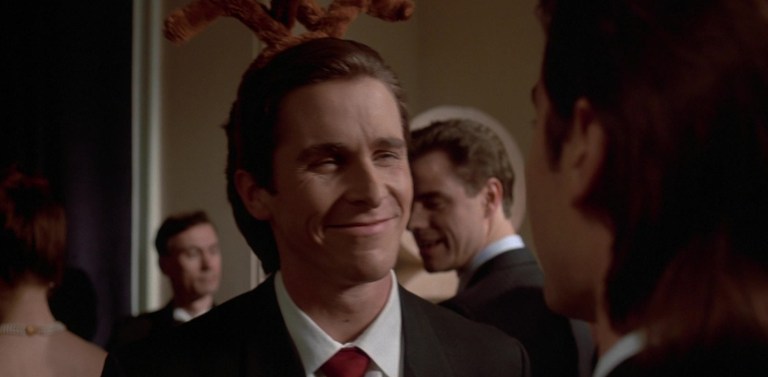 Still looking to bring more joy to your horror-filled season? Collected here are a few more horror movies related in some way to the Christmas season. Some are good, some are strange, and some are only barely related to the season, but they're all worth watching.
The Curse of the Cat People (1944) – A loose sequel to Cat People (1942), much of the action in this psychological thriller takes place on Christmas Eve.
Santa Claus vs. The Devil (1959) – The Devil sends a demon to Earth to turn children against Santa, but Merlin helps Santa overcome the evil. Also known by the title Santa Claus.
Santa Claus Conquers the Martians (1964) – A Martian leader orders the kidnapping of Santa.
Whoever Slew Auntie Roo? (1972) – An American widow living in the English countryside has a big Christmas party at her home for local orphans, but Christmas murder and mayhem ensue.
Tales from the Crypt (1972) – One of the stories in this anthology horror movie is about a serial killer dressed as Santa (which was also the subject of the first episode of the Tales from the Crypt television series).
Silent Night, Bloody Night (1972) – A series of mysterious murders begins when a man inherits a house that used to be a mental asylum.
To All A Good Night (1980) – Directed by David Hess (star of The Last House on the Left, 1972), this slasher movie is about a killer in a Santa suit slaughtering students at a school for girls.
The Dorm That Dripped Blood (1982) – College students staying at school over Christmas break become the target of a killer in this slasher.
Blood Beat (1983) – A bizarre, low-budget film set during Christmastime that straddles slasher and supernatural genres by including murder, psychic powers, and a ghostly samurai.
Don't Open Till Christmas (1984) – A killer targets anyone dressed in Santa's suit in this British slasher movie.
Jack Frost 2: Revenge of the Mutant Killer Snowman (2000) – A serial killing snowman goes on a rampage in a tropical location.
American Psycho (2000) – A satire of 1980s yuppie culture, American Psycho stars Christian Bale as the titular psycho who is a businessman by day and a serial killer in his free time.
The Gingerdead Man (2005) – A witch who revives a dead serial killer played by Gary Busey. However, the killer is turned into a gingerbread man and sets out for revenge.
Black Christmas (2006) – This remake of a classic fares poorly in comparison to the original, but is a decent slasher for the mid-2000s.
P2 (2007) – On Christmas Eve, a woman is trapped in a parking garage with a man who is obsessed with her.
Caesar and Otto's Deadly Xmas (2012) – A comedy-horror about two brothers hired to play Santa and his elf at a store. However, a fellow store Santa develops a vendetta against them.
Mercy Christmas (2017) – A man meets the perfect woman and celebrates Christmas with her family. However, it turns out he's meant to be their dinner in this cannibal holiday flick.
I Trapped the Devil (2019) – A man and his wife visit the man's brother for the holidays, but the brother has a secret: he's trapped the Devil in his basement.
Further Reading