30+ Best Christmas Horror Movies — Holiday Horror
What are the best Christmas horror movies?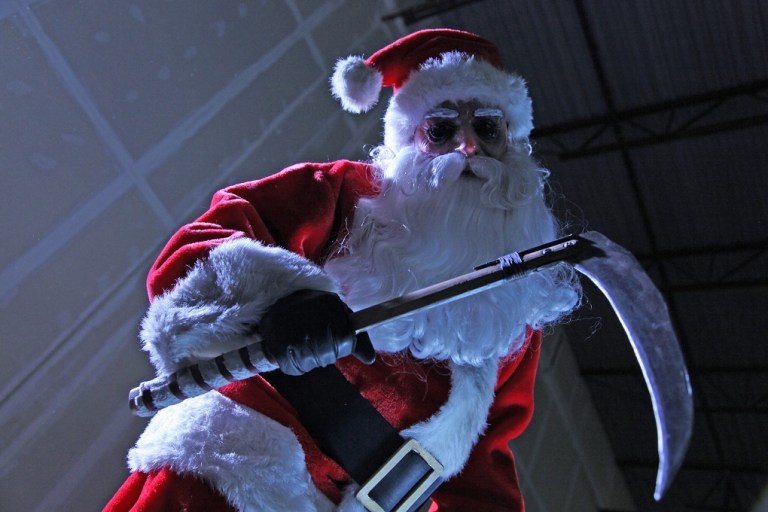 Christmas themed horror movies are thrilling because they put a twist on what you expect to see from Santa and his elves. After all, the holidays are meant to represent the happiest time of the year. You're meant to feel safe and secure when listening to carols and seeing blankets of snow. When that trope gets turned upside down, you don't know what to expect anymore. You're caught completely off guard – which is perfect when you're watching a horror film.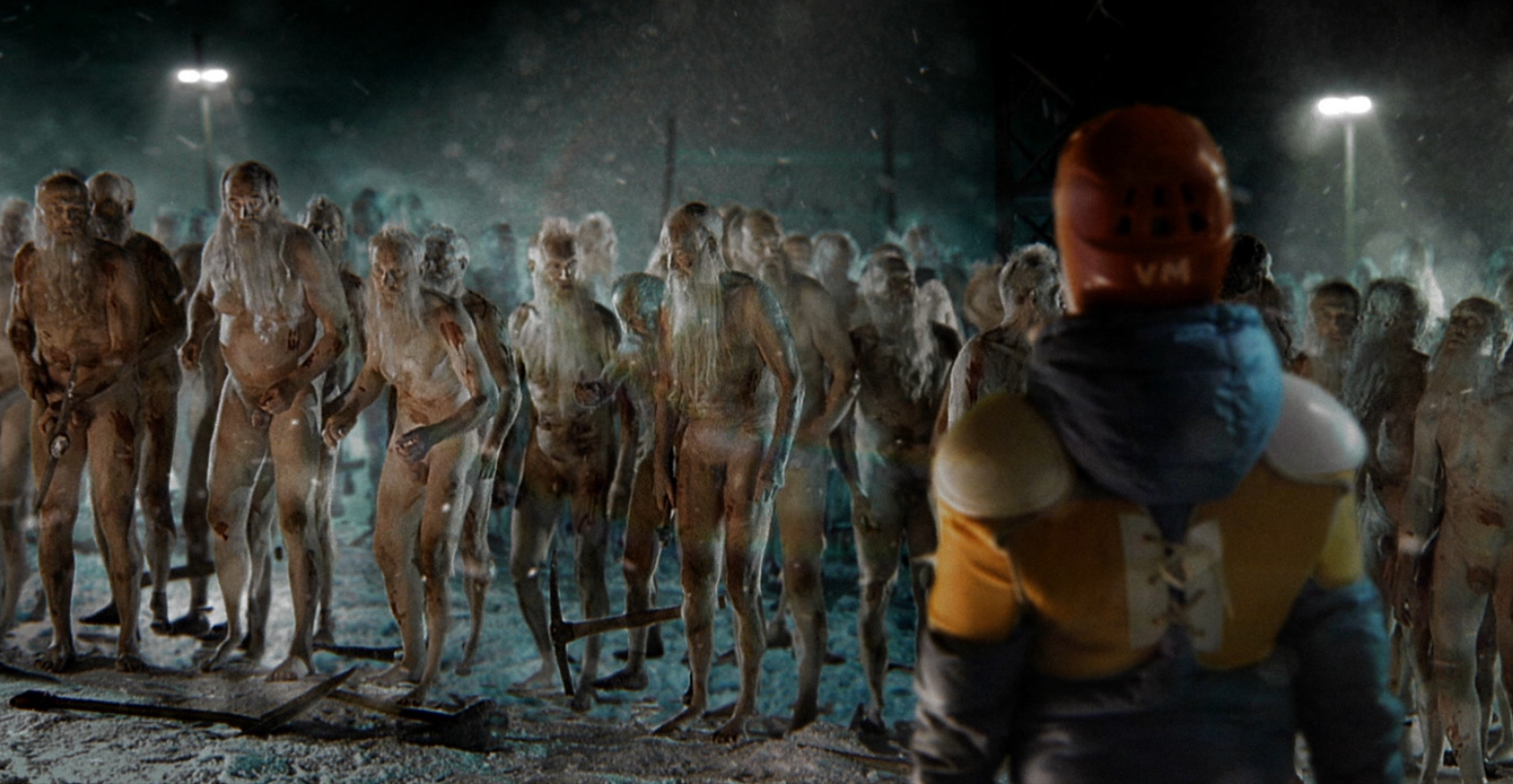 You're not always going to be in the mood to watch something predictable. When you want to put on something fresh and surprising, you can always watch a Christmas horror film. Since these movies are putting a new spin on a classic type of storytelling, they need to subvert expectations in order to work. This can lead to some truly creative moments. You'll see the creatures you grew up loving in an entirely new light.
If you're in the mood for a Christmas horror film, there are plenty of sub-genres to choose from, depending on your personal taste in films. There are movies about Krampus, who punishes naughty children who have misbehaved. There are movies about serial killers on the loose during the holidays. There are slasher films about dysfunctional families stuck together celebrating. You can take your pick. No matter what you're in the mood to watch, there are Christmas horror movies for you to enjoy at any time of the year.
Old Christmas Horror Movies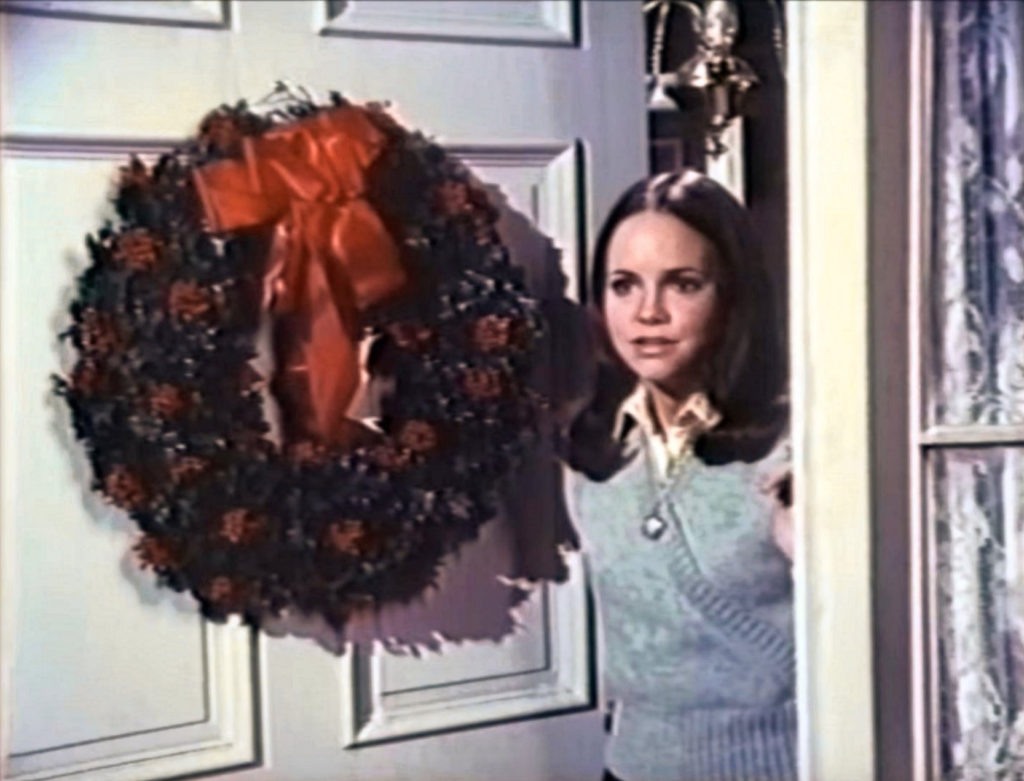 An Aaron Spelling produced (and star studded) made for TV slasher movie set against the backdrop of a wealthy father who invites his four daughters to his deathbed on Christmas. When the man confesses that he believes he is being poisoned by his wife, their step-mother, the daughters begin to be hunted by an unknown person in a yellow rain-jacket. Jessica Walter, Sally Field, Eleanor Parker, Julie Harris and Walter Brennan all star.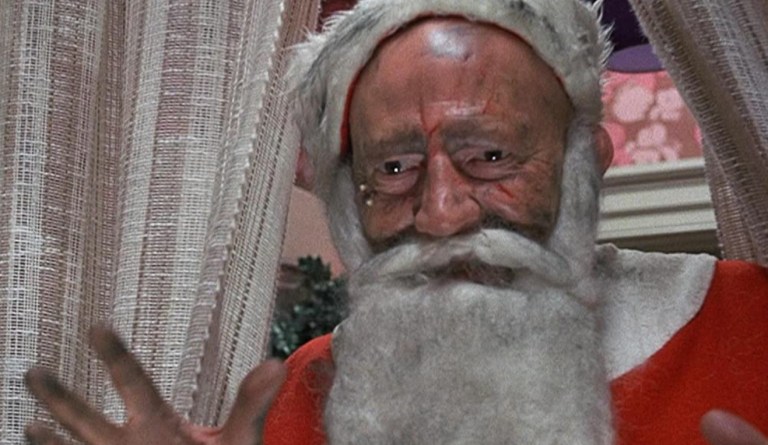 Based on stories originally published in various comic books published by EC Comics in the 1950s, Tales from the Crypt is a horror anthology film released in 1972 featuring great actors of the era. Joan Collins stars in the first story which is titled "…And All Through the House." In the short, Collins plays Joanne, a woman who is terrorized on Christmas Eve by a deranged killer dressed as Santa Claus. Joanne has to deal with the situation all on her own, because calling the police would alert them to a heinous crime of her own.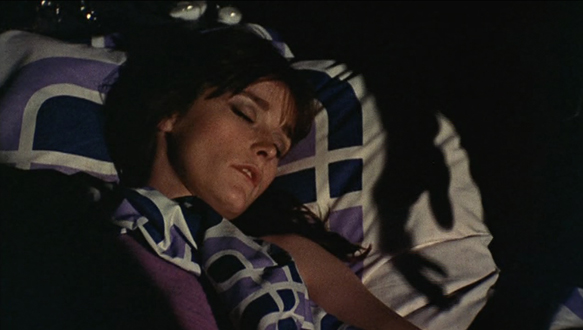 This genre-blending film is considered a horror, a thriller, and a mystery. It's about a group of sorority girls who are stalked by a complete stranger during Christmas break. When the creepy phone calls escalate and one of them goes missing, the others start to panic. The original title of the film was Stop Me. However, it was changed to Black Christmas as a reference to the famous song White Christmas.
This horror movie centers around a man who is obsessed with Christmas. Frustrated that the people surrounding him aren't in the holiday spirt, he goes on a Yuletide killing spree. The director, Lewis Jackson, came up with the idea for the film while smoking marijuana. He had a vision of Santa holding a knife and created an entire story around it. Although this film is sometimes referred to as a thriller, Jackson prefers to compare it to Frankenstein (1931).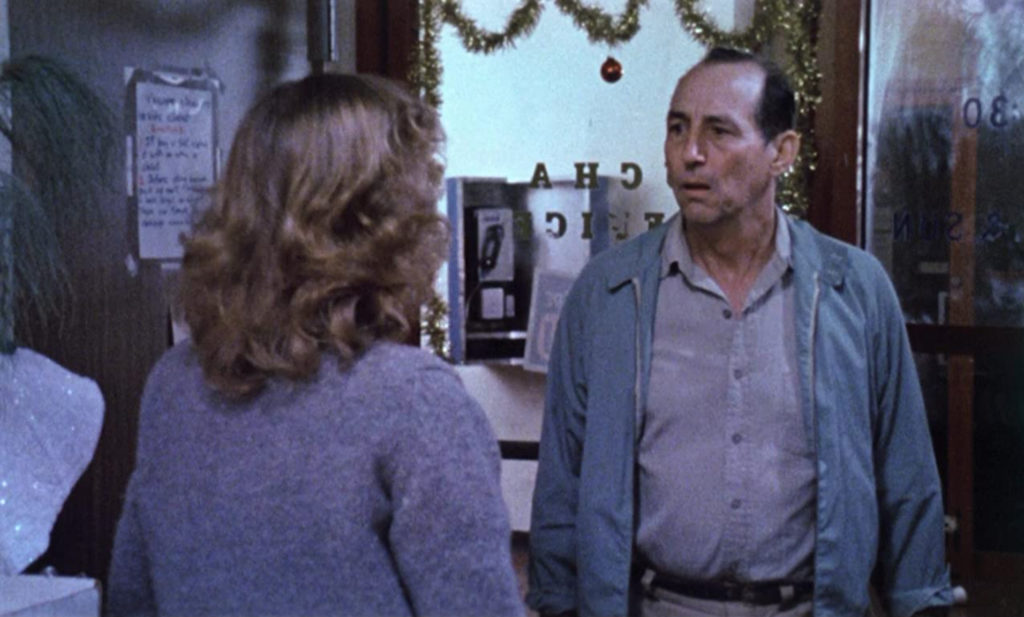 A group of students stay behind over the Christmas holiday to clean out a dorm that is scheduled to be renovated. One by one students disappear as an unseen assailant stalks them. In 80s slasher movie fashion, the deaths are inventive and horrifying, for instance, one woman meets her end by being shoved into an industrial pressure cooker.
This Christmas horror movie is about a little boy who watches his parents get murdered by a man dressed as Santa Claus on a bloody night. When he grows up, dressing up as Santa himself causes him to go on a murderous rampage. At the time of the film's release, stories about killer Santas were still relatively new, so this film caused a lot of controversy. Angry parents picketed during its release. It ended up being pulled two weeks after hitting theaters. It didn't even last until Christmas.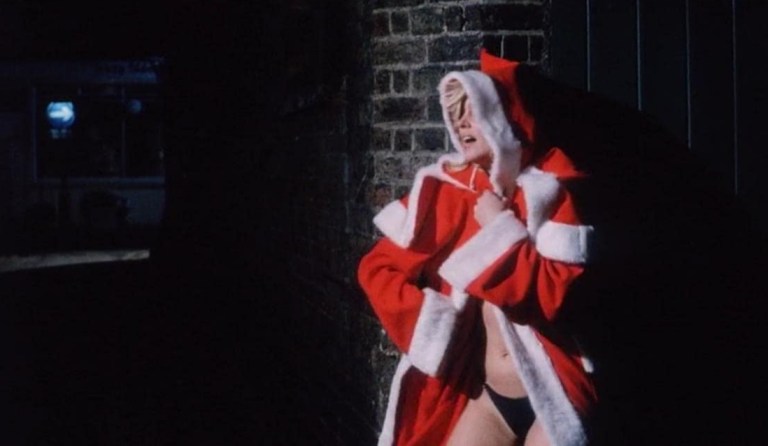 Anyone and everyone dressed as Santa Claus become a target for a serial killer in this holiday slasher from the United Kingdom. The movie had a troubled production with director (and star) Edmund Purdom quitting before returning much later to finish the project. The resulting movie isn't great, but it's a fun bit of schlocky Christmas entertainment for enthusiasts of bad movies.
Gremlins is about a young man, Billy (Zach Galligan), who adopts a mysterious new pet, a fuzzy and docile creature called a mogwai, given to him as a Christmas present. Billy is given three strict rules about caring for his new pet, but when the rules are broken, the original mogwai spawns multiple other creatures who become scaly menaces that terrorize Billy's town. In Cantonese, mogwai means devil, demon, or gremlin. The puppets were so realistic that Zach Galligan mistook it for a real creature when he first saw it in its box. Even the dog in the scene growled.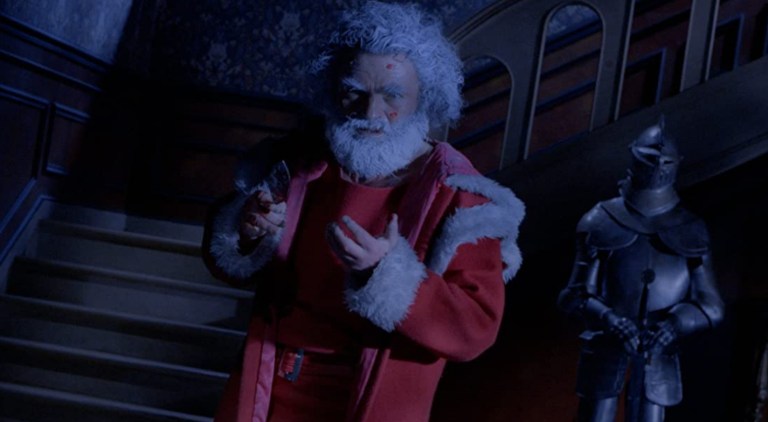 A young genius makes a less than brilliant move when he attempts to contact Santa Claus, only to attract the attention of a dangerous vagrant instead. After getting and losing a job as a department store Santa, the deranged man makes his way to the young boy's house with intentions of terrorization. The boy must then defend himself with a security system of his own devising. Deadly Games is a beautifully shot movie that feels a lot like a much darker version of Home Alone (1990). In fact, the director of Deadly Games, Rene Manzor, threatened to sue the makers of Home Alone at one time, though nothing seems to have come from his threats.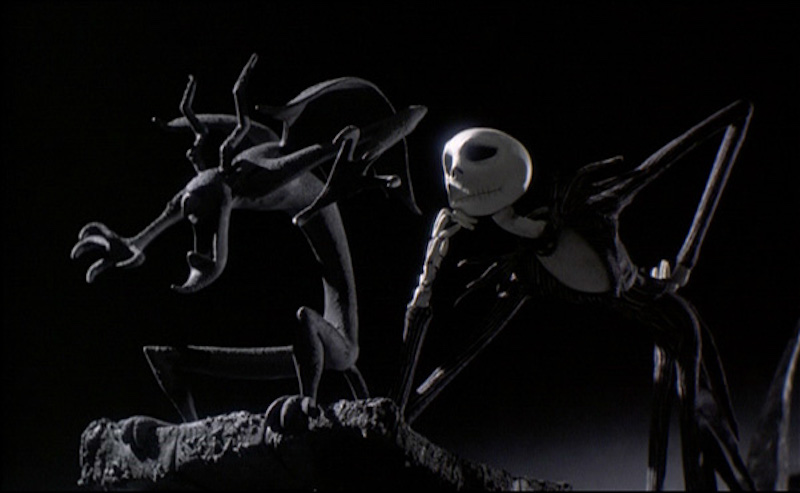 This animated movie combines the two best holidays – Christmas and Halloween. It's about a skeleton who discovers that Christmas exists and tries to bring the holiday to his hometown, which only celebrates Halloween. The film took three years to complete. It was Tim Burton's first Disney movie. It was also the first Disney animated film scored by Danny Elfman.
When a murderer named Jack Frost is exposed to genetic research chemicals in an accident on the way to his execution, he becomes one with the snow covering the ground. With his newfound ability to become water, ice, and snow, Jack disguises himself as a snowman in order to get revenge on the sheriff who arrested him. The entire film was shot in only eighteen days. Although it was recorded during winter, there wasn't any real snow on the ground due to seventy-degree weather. The snow in the film is actually made from foam and cotton swabs. It's a great horror comedy for the holiday season.
New Christmas Horror Movies
This surreal film, directed by Stanley Kubrick, stars Nicole Kidman and Tom Cruise. The story begins with their characters setting off for an elaborate Christmas party – and things go downhill from there. Eyes Wide Shut won a record for the longest consistent movie shoot which lasted 46 weeks. Overall, it took the cast and crew four hundred days to finish the film. Unfortunately, four days after presenting the final cut of this film, Kubrick passed away.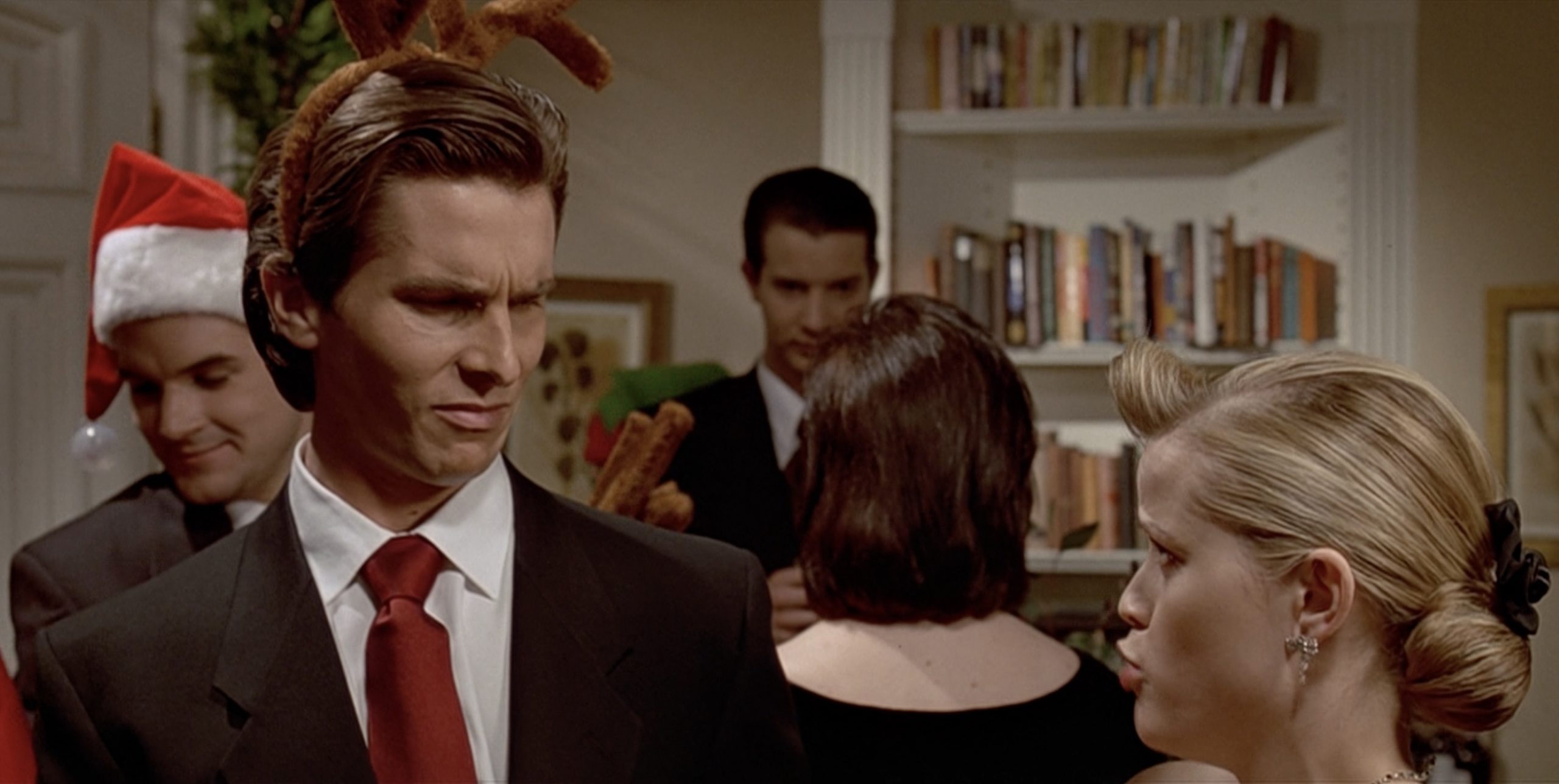 An anti-Christmas film, American Psycho takes place in Manhattan over the holiday season in 1987. Wealthy investment banker Patrick Bateman's (Christian Bale) heart is as barren and cold as the city streets and we watch an already mad man descend further into insanity. Viewers watch as Bateman tries to maintain his facade of relative normalcy as an investment banker while leading a double life as a serial killer.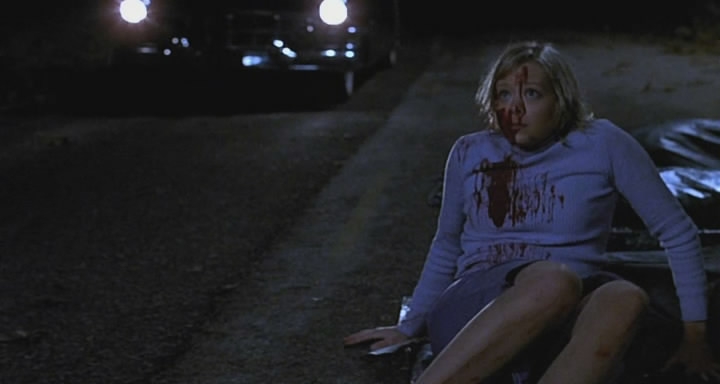 Dead End, starring Ray Wise, takes place on Christmas Eve. It's about a man who takes a shortcut on the way to his in-law's house and gets trapped in a living hell. Although the film was made with a small budget, the screenplay is excellent. It tells a Christmas story with a tense and dreadful atmosphere. If you're a horror fan or a fan of black comedy, you're going to enjoy watching the story unfold.
In Santa's Slay, Santa Claus is a demon who has slaughtered reindeer assistants. He only gives away toys every year because he lost a bet with an angel. However, when the bet comes to an end, he goes back to being pure evil. Funnily, the man who plays Santa, pro-wrestling superstar Bill Goldberg, is Jewish and doesn't celebrate Christmas. However, he enjoyed creating the film because he met his future wife, Wanda Ferraton, on set.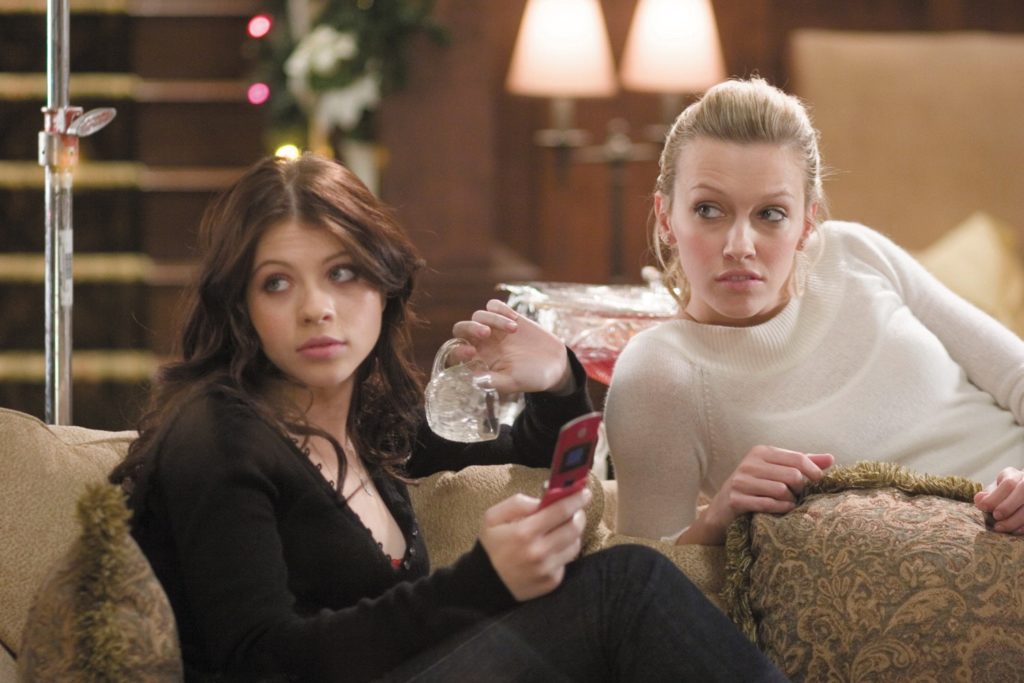 15 years after Billy Lenz murdered his mother and her boyfriend and disfigured his sister he returns home to what is now the Delta Alpha Kappa sorority house. The sorority sisters have no idea their Christmas plans are about to be cancelled in favor of a slasher movie. Black Christmas (2006) is a remake of Bob Clark's Black Christmas from 1974 which dispenses with a lot of the mystery an tension of the original and replaces it with more blood and violence.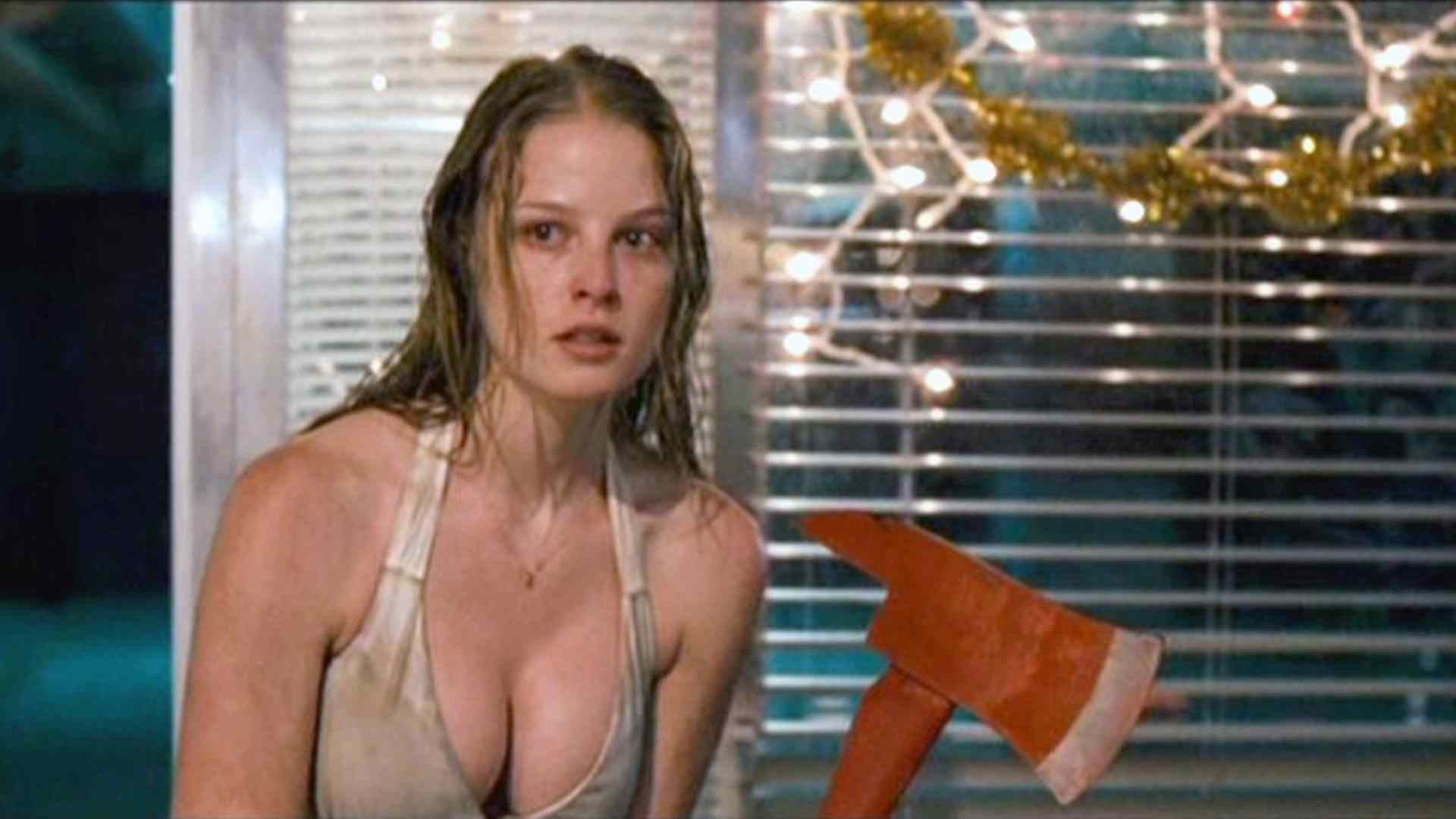 A woman named Angela prepares to set out from her office Christmas party to her sister's home in the country to celebrate the long holiday weekend. She is one of the last people to leave her office building, now abandoned for the holidays, and finds that her car (parked on "P2," or the second level of the parking garage) will not start. At first Angela is thankful for the helpful parking attendant, Thomas, but after she continues to experience problems that keep her trapped in the parking garage, she realizes Thomas may not let her leave.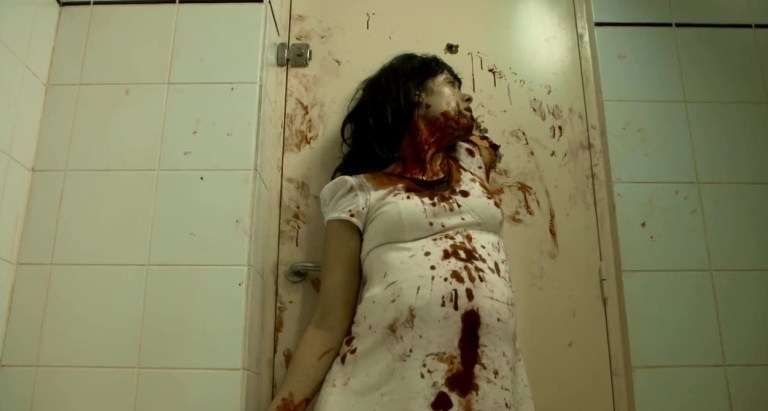 On Christmas Eve, a pregnant woman, Sarah, fights to survive a home invasion by a deranged woman who wants to steal Sarah's unborn child. Inside is a French horror film released during the wave of "New French Extremity" which also includes films such as High Tension (2003) and Irreversible (2002). Like the films it is associated with, Inside is a brutally violent movie. It is also quite suspenseful, with tension building incredibly well as viewers feel trapped right alongside Sarah.
This film takes place during a family Christmas/New Year vacation. When one of the children gets sick and starts acting strange, the whole family suffers. Although creepy children are a common trope in horror movies, this film portrays them in a truly horrifying fashion. In fact, the film was nominated for a Fright Meter Award in 2009. Although it has a low-budget feel, the story is thrilling and well-paced.
Once Santa Claus is unearthed during an archeological dig, children start to disappear. A group hunts down Santa in order to stop the kidnappings. However, Santa's elves retaliate and try to free him. Rare Exports: A Christmas Tale, which was written and directed by Jalmari Helander, takes place in Finland on Christmas Eve. Although it features elves and magical creatures, it doesn't come across as cheesy. It's perfect for fans of black comedy.
This horror movie is a loose remake of the classic film Silent Night, Deadly Night (1984). However, it was partially inspired by a real incident in 2008, the Covina Holiday Massacre. It stars famous faces like Malcolm McDowell and Jaime King who deliver excellent performances. The story takes place on Christmas Eve when Santa murders citizens in a Midwestern town. The police try to find him and bring him to justice.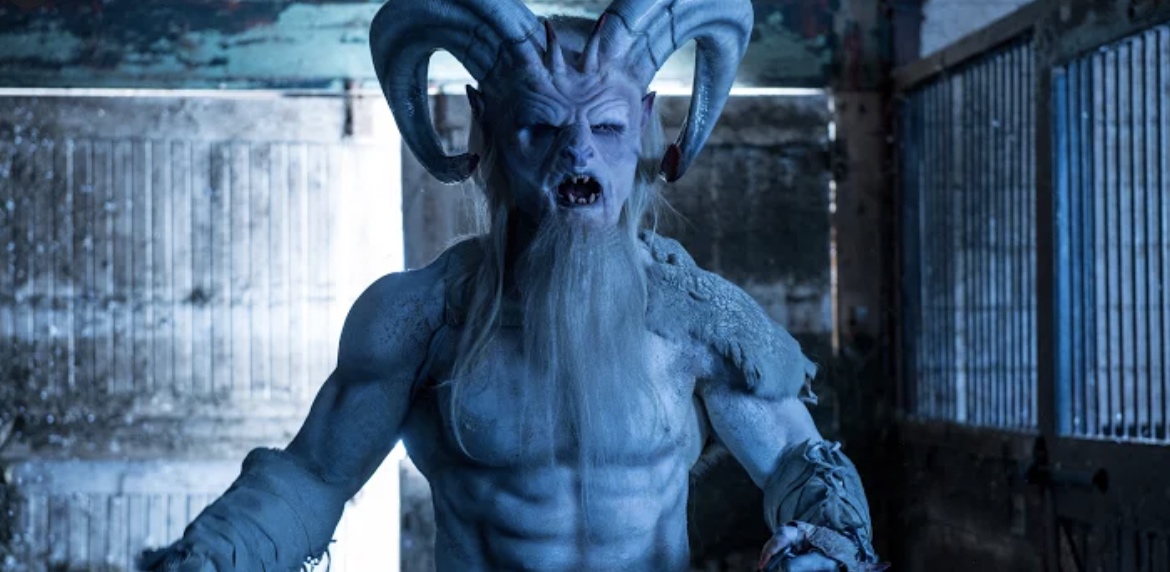 This film is also known as A Holiday Horror Story. This holiday horror anthology film stars William Shatner and tells several stories set on Christmas Eve. It shows Krampus stalk his prey, and it shows Santa busy slaying zombie elves at the North Pole. Although there is realistic gore and other disturbing special effects, there are fun moments as well. At the end of the film, the closing credits even say, "No elves were harmed during the making of this film."
When a young boy has a bad Christmas, he accidentally summons a demon. This forces his dysfunctional family to work together in order to survive. Although the name might not be as well known in the US, Krampus is a massive part of Austrian and German folklore. The film was released on December 4th in order to line up with the Krampusnacht, which is a traditional Austrian festival that celebrates Krampus. Whether you are in the holiday spirit or not, this Krampus movie will have you on the edge of your seat.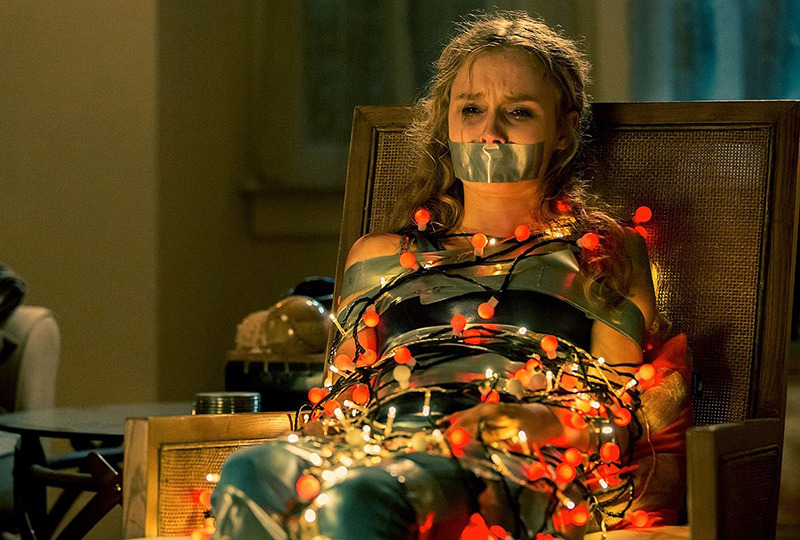 This film, which takes place during a holiday night, was originally called Safe Neighborhood. It's about a babysitter who tries to save a young boy from home intruders. Due to the theme of the story, there are a lot of references to Home Alone (1990) such as thrown paint cans, Christmas carols, and spiders. Although this film was made with a small budget, it is darkly funny and disturbing. It also has excellent acting and a clever script.
Genre-film star and scream queen Dee Wallace stars in Red Christmas as a mother who gathers her family together for a Christmas celebration. An uninvited guest in a dark cloak soon arrives with plans to turn the merry times into a night of blood and terror. There are plenty of unexpected twists and turns throughout the film that audiences won't see coming. Anyone who is a fan of surprises – or slasher films – should give this movie a shot.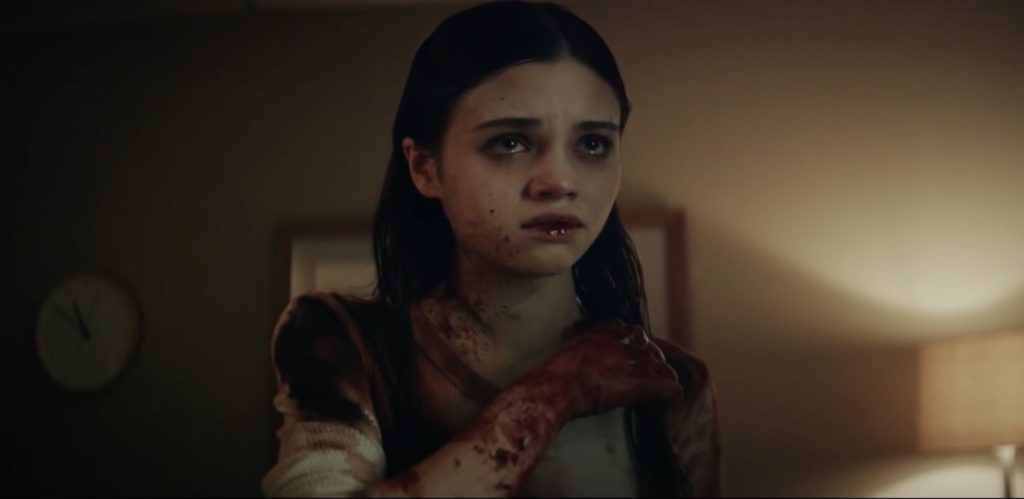 Clinical is a Netflix horror movie set near Christmas about a psychiatrist who is tormented by memories of a previous patient she had a violent encounter with. As she seeks therapy of her own and eases back into practicing, she also uncovers more information about the patient that attacked her. It turns out, the past isn't ready to leave her alone.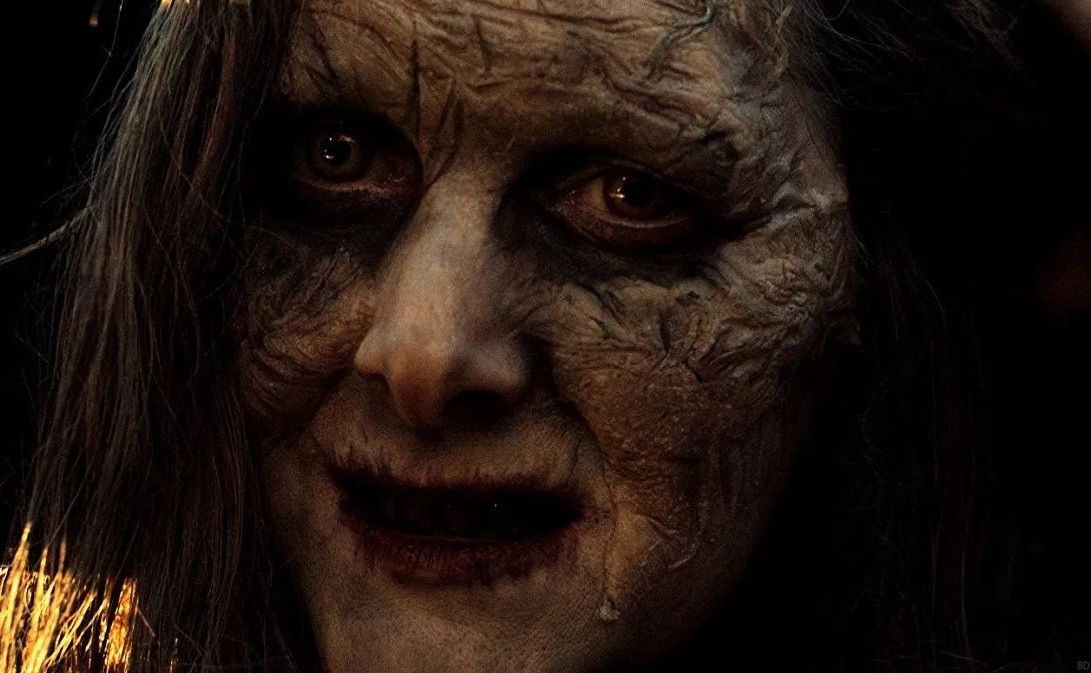 Mother Krampus tells the story of a town where children once went missing — then their bodies were found in the woods. Most people in town assume the story is a local myth. However, when children start to go missing again, the parents start to worry. This film was originally titled The Curse of Frau Perchta because the story is based on the German legend of Frau Perchta. She was a witch who took children on the twelve days leading up to Christmas.
This horror movie musical is about a zombie apocalypse. In order to survive, a group of friends have to slash and sing through zombie hordes. The entire film was filmed in Glasgow, Scotland in the middle of winter. However, the snow angel scene still had entirely fake snow. Although this film smashes a lot of different genres together, the most well-done part is the comedy. It's something you should watch if you need a smile.
This is the second remake of the original Black Christmas (1974). However, it is the first one to be rated PG-13 instead of R. It is also the first to be made in New Zealand instead of Canada. This version stars Imogen Poots, Aleyse Shannon, and Lily Donoghue. Like the original film, it's about a group of sorority girls who are killed one-by-one by a stalker.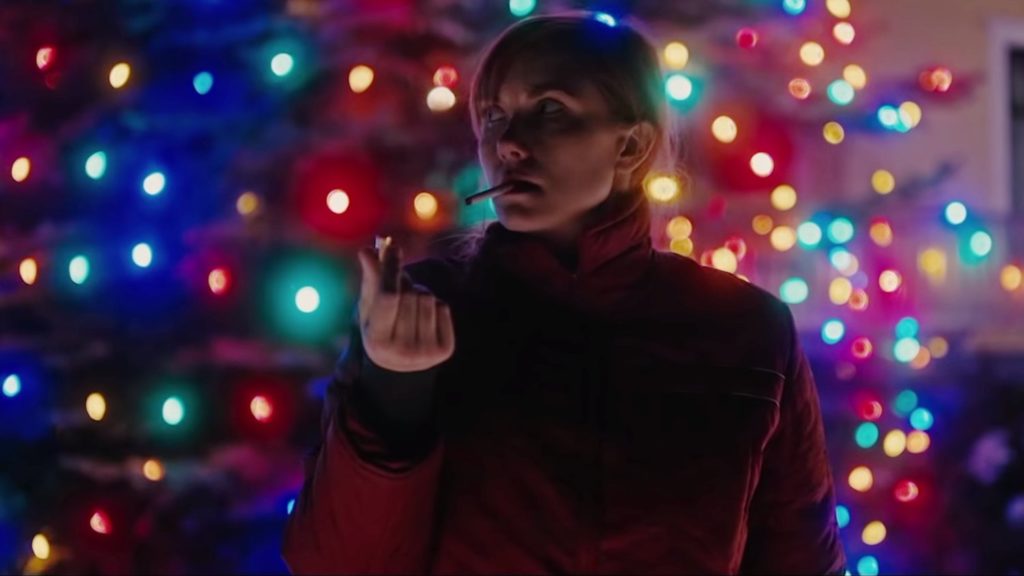 A couple, Matt and Karen, visits a troubled family member over the Christmas holidays, Matt's brother Steve. When they arrive, Steve tells them he has been seeing his dead wife in the static on his television, and he eventually confesses that he has trapped the devil in a padlocked room in his basement. Matt and Karen hear the man ask for help from the other side of the door and have to figure out whether to turn Steve in to the authorities.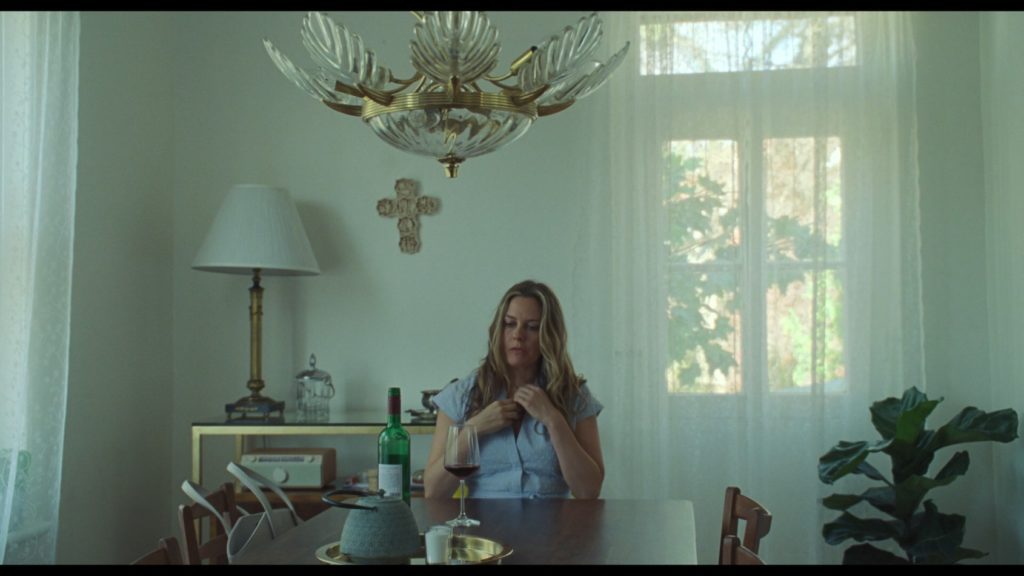 The Lodge is a suspenseful psychological horror movie about a woman named Grace who has just become engaged to a man named Richard who has two children, Aiden and Mia. Grace was raised in a cult and was the only survivor of a mass suicide event. Aiden and Mia's mother also died by suicide after learning that Richard and Grace were engaged. Over the holiday break, Grace and the children spend time together at the family's isolated lodge. Richard plans to join them by Christmas, but by the time he arrives his family members have been terrorized.
More Christmas Horror Movies
Looking to unwrap more creepy and festive movies from under the Christmas tree? Okay you demon elves, here are a few more holiday shockers to make your horrifying Christmas party moviefest.