Krampus Movies: Films About the Evil Santa Claus
Krampus is known as the evil Santa Claus that punishes bad children. This list of Krampus movies are sure to scare the Christmas spirit right out of you.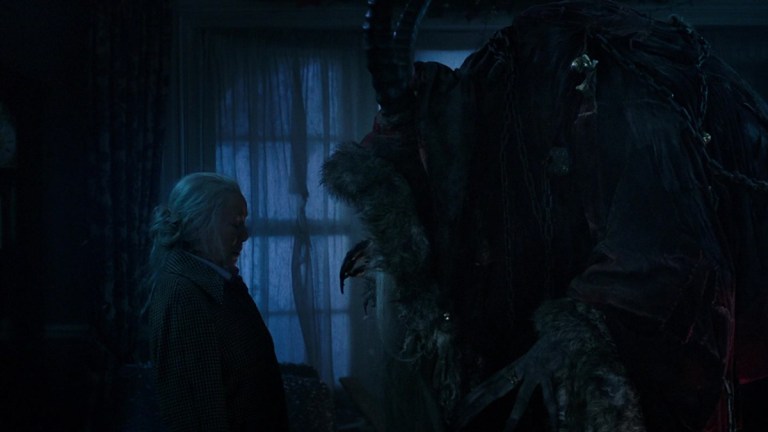 Prepare to warp your beloved holiday icons, and not in a fun way like The Nightmare Before Christmas (1993), but through Santa Claus perversions.
The legend of Krampus­—a horned half-man/half-goat demon who comes around to punish naughty children who've misbehaved every Christmas, sometimes traveling alongside Saint Nicholas and handling the bad kids while Saint Nick rewards the good ones—has been an element of Central European folklore for centuries.
But Americans only became familiar with the legend around 2010, and quickly Krampus assumed his role alongside wizards, zombies, and vampires as a staple of the horror genre.
Here are ten Christmas horror films in which Krampus is a major player, followed by a smattering of movies that also mention Krampus. So enjoy this list of darkly festive tales to scare your Christmas spirit right out of you.
Best Krampus Movies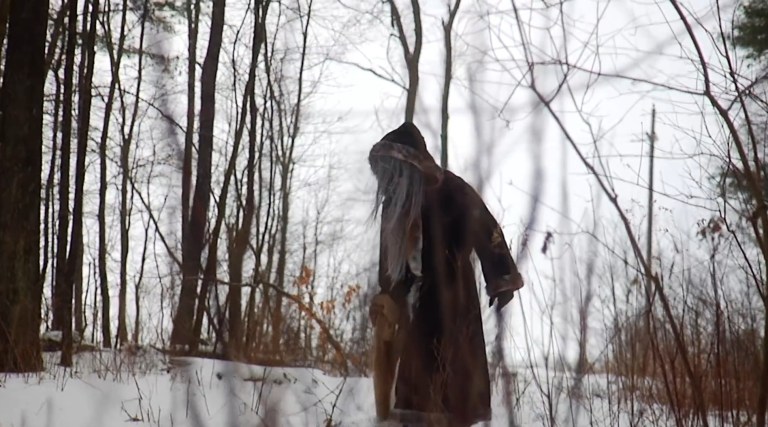 A police officer named Jeremy spends much of his time searching for the person who kidnapped him as a child. Then, when other kids start vanishing, he begins to suspect that the kidnapper may be none other than Krampus, St. Nick's evil brother who resembles a goat and brutally punishes children while escaping punishment himself—all of it with Santa's approval.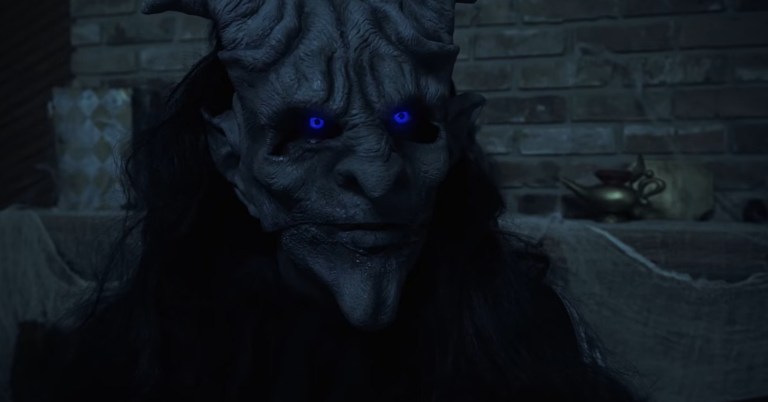 In this short (26 minutes) low-budget follow-up to horror/comedy The Night Shift, suburban kids begin missing in the weeks leading up to Christmas, and investigators suspect it's the handiwork of Krampus. Investigators Claire Rennfield, Rue Morgan, and an emaciated Herbie West—who resembles a talking skeleton—team up to save the children and put the kibosh on Krampus.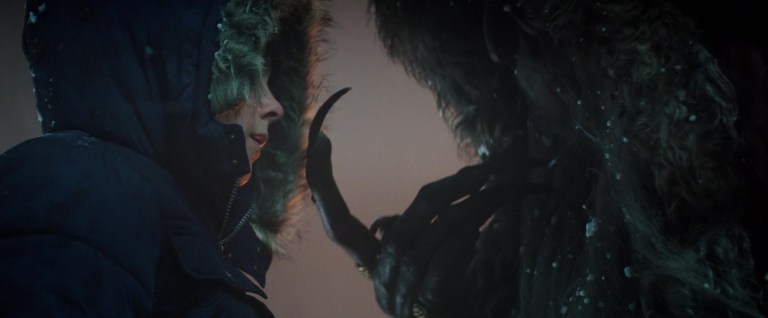 Max is a troubled boy from a dysfunctional family whose constant arguing have led Max to turn away from Christmas entirely. He is unaware that this act will trigger the demonic force of Krampus, who punishes all nonbelievers as well as children who've misbehaved. When the family decides to put their differences aside to fight Krampus, the evil creature is, according to Patch.com, "happy to oblige with demonic jack-in-the-boxes, evil elves, a beastly stuffed bear, possessed gingerbread men, and an angel doll with very sharp teeth." This movie also includes some demonic toys and yuletide ghoul.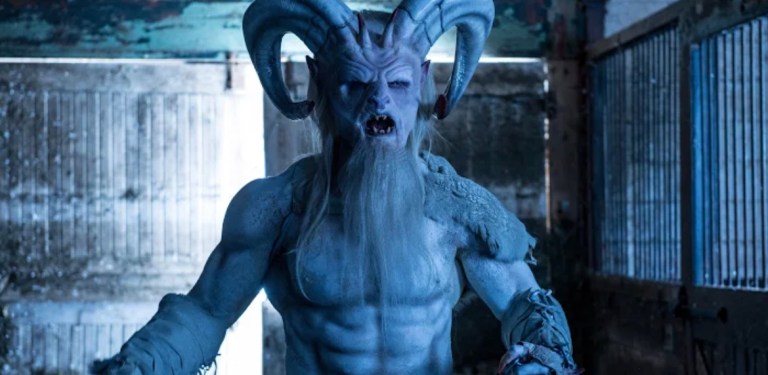 William Shatner, starring as a jovially drunken radio DJ, is the glue that holds together four interwoven Christmas stories, two of which involve Krampus. On the previous Christmas, two teens were murdered in a school basement. The next year as three teens visit the site of the murder, they fall into Krampus's demonic clutches and begin behaving erratically. In one especially shocking scene, Krampus calmly watches while Santa Claus methodically dismembers his own elves.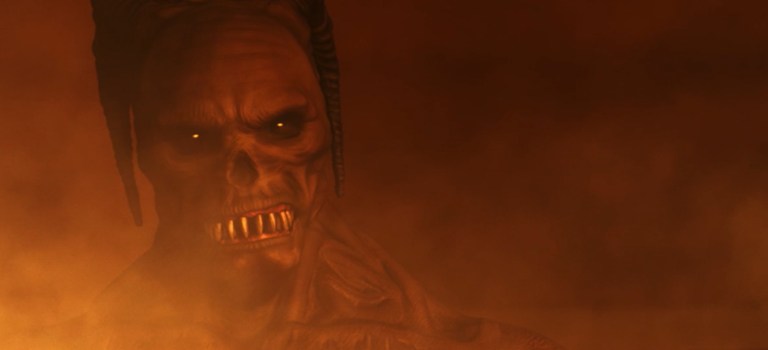 Zoe is a girl who becomes adopted after her biological parents die. When she was very young, her grandmother told her the legend of Krampus. Intrigued, Zoe sought out the demon and developed a friendship with him. When her new adoptive parents grow abusive, she enlists Krampus's aid to kill them by means of a voodoo doll. She also vows to use her newfound demonic powers to avenge anyone who dares to harm her. Krampus in this iteration kills people by burning them alive.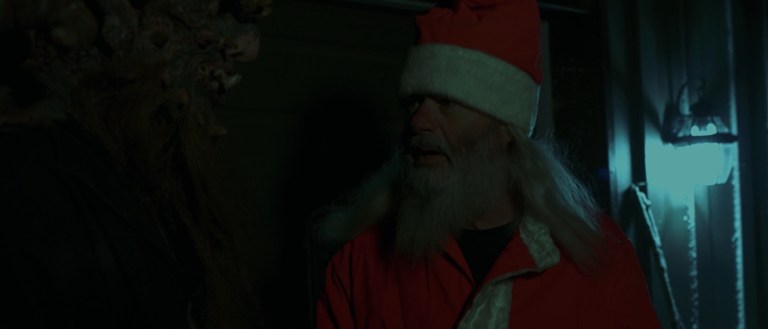 This sequel to Krampus: The Christmas Devil is set five years later and involves retired cop Jeremy Duffin returning to help find the yuletide demon that punishes "naughty" children. To his dismay, he learns exactly why his daughter disappeared years ago. In this telling, both Santa Claus and Krampus are on the side of evil, as they team up to beat a child to death with a stick.
This follow-up to Krampus: The Reckoning deals with a group of people who are seeking buried treasure. In the process, the dig up an ancient summoning stone that brings forth the Krampus, who awakens from a long sleep with a deep thirst for more blood on a deadly night, not a silent one. During a scene early in the film, Krampus fights a group of cowboys and wins.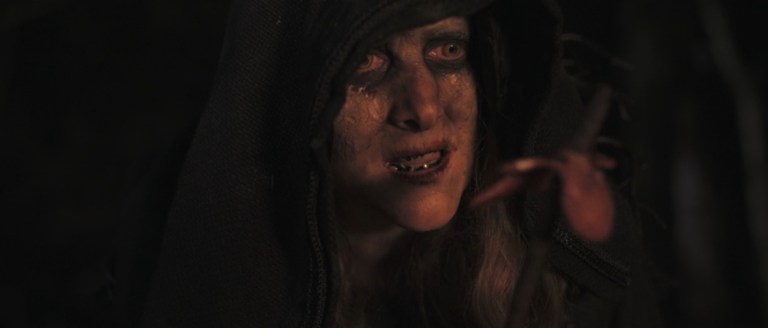 Krampus is a woman in this version. In fact, the popularity of Krampus was used as an excuse to resurrect another ancient German folk tale, this one dealing with Frau Perchta, a witch who haunts the 12 days of Christmas and kidnaps a different child every night. It happened in 1921, then it happens again in 1992, at which point the townsfolk hang the woman they think is responsible for the murders. Upon being hanged, the woman vowed to return in 25 years to wreak vengeance again. Twenty-five years later, children begin vanishing again.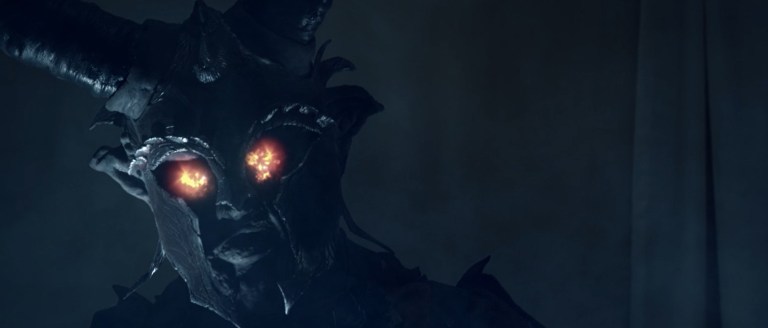 Although the legend of Krampus goes as far back as the 1600s, this film attempts to tell the "origin story" of Krampus as happening during World War I, when a group of American soldiers find a talisman that is able to summon the legendary demon. When all the soldiers are killed in battle, one of their widows receives the talisman. She works at an orphanage, which is filled with children for Krampus to terrorize.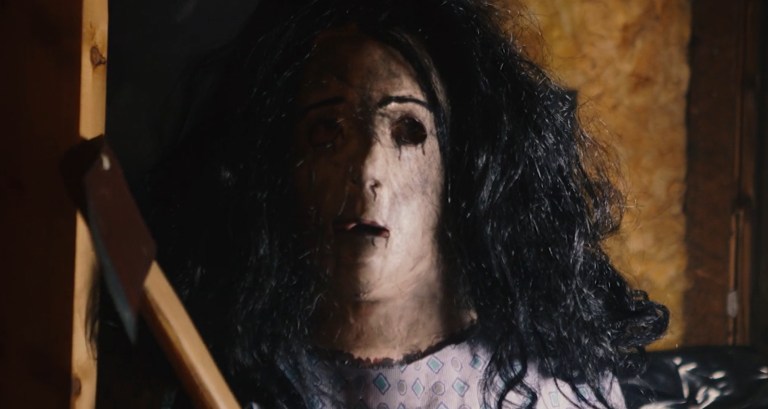 The sequel to the previous year's Mother Krampus finds four young women in Cleveland, OH who are performing community service on Christmas night. When they finally arrive at the last house of the evening, a nice old lady welcomes them into her house…at which point they realize she's not nice at all.
More Krampus Movies
Further Reading