16+ Best Dysfunctional Family Movies
A list to make your family seem normal — all the most dysfunctional families in cinema.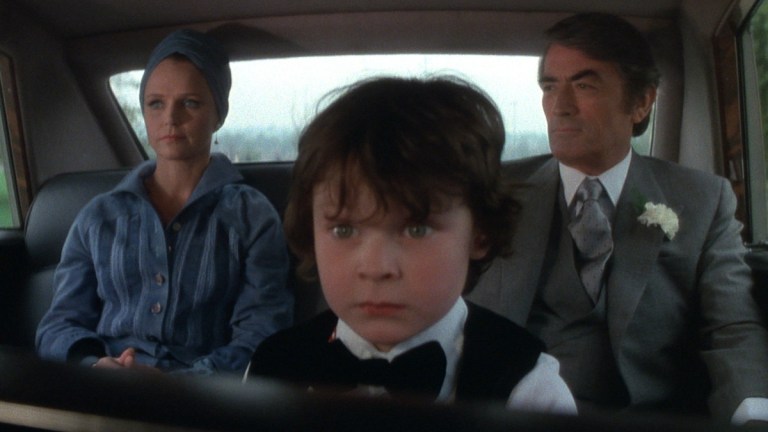 You may know dysfunction. But do you know the terror that comes with the expectation to uphold the perfect nuclear family? This type of family lives inside a glass house. Fragile and superficial, one misstep leads them to shatter. Some films have captured this dysfunction perfectly.
The 1950s saw the release of "educational" films like "A Date With Your Family." In the short, strict and misogynistic roles burden all members of the household. Everything is "un-emotionally pleasant." This film functioned as the archetype for families of the 50s. While a lot has changed in the past 70+ years, the same air of repression still chokes so many. Though embellished with paranormal flair, the films on this list are far more honest. In them, you may recognize your own familial dysfunction.
Best Dysfunctional Family Movies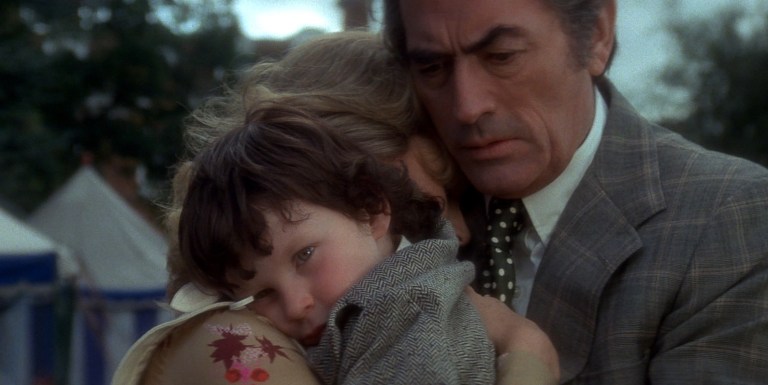 Can a parent's love reach all the way to Hell? Kathy is in absolute anguish due to her inability to connect with her son, Damien. However, Damien is not really her son. He's not really a human at all. Based on what some might call the most famous piece of horror literature, the Bible, this film birthed three sequels, a remake, and a television series. All of the films in the series evoke the same question: can the ties of familial love challenge the forces of evil?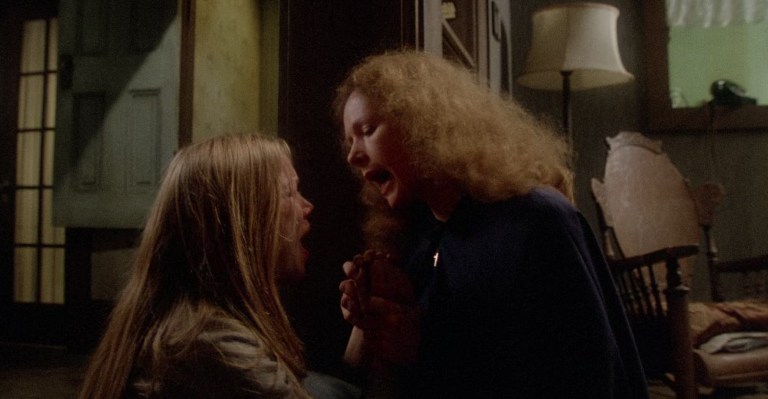 Carrie's mother loves her. But she loves God more. Her mother's religious fixation eventually pushes Carrie to a breakdown, one that culminates in a bloodbath. The film is based on the book by Stephen King, which was literally pulled from a trashcan. King had thrown away his first draft, only for his wife to find the pages later and demand to know what happens next.
All of the Texas Chainsaw Massacre films are based around the dysfunctional Sawyer family, with Leatherface as the main villain (though perhaps not the mastermind). The first sequel shows the family on the run after the events of The Texas Chain Saw Massacre (1974), when one of their kills is broadcast over the radio after it is captured on a request line. The Sawyer family sets their sights on killing the radio DJ responsible for airing evidence of their crimes, Vanita "Stretch" Brock (Caroline Williams), while Lt. Boude "Lefty" Enright (Dennis Hopper) tries to track the family down to get justice for his murdered relatives.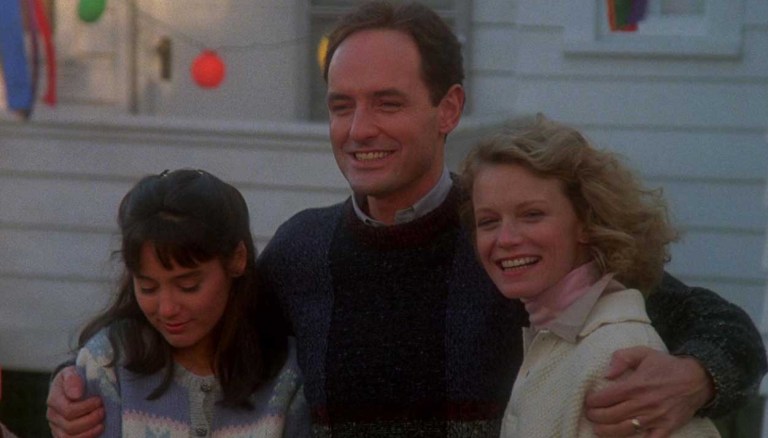 Jerry just wants to keep his family together. After all, he killed his last one. The dynamics between any daughter and her stepfather are occasionally tense. This pair takes it to a new level when the stepdaughter becomes suspicious of her new father figure. The Stepfather is based on John Emil List, who killed his entire family before marrying into a new one. This thriller/ horror leaves you examining your family tree a little closer.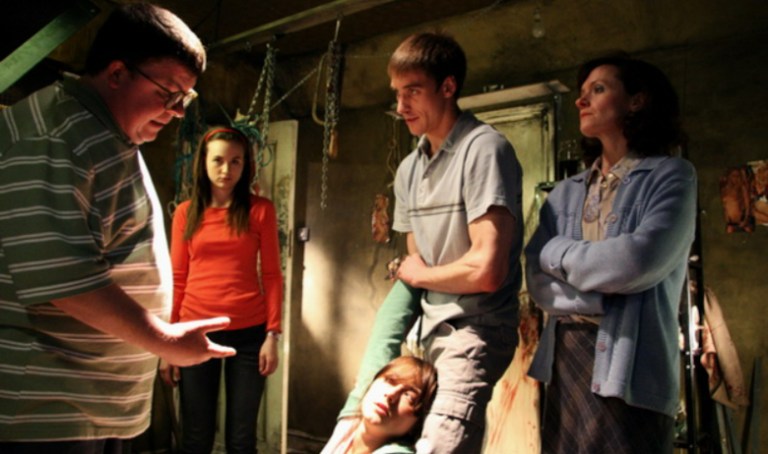 Being adopted by a tight-knit family is every homeless child's dream. However, this family watches porn for breakfast and eats human sausages for dinner. Lena, a young woman who is kidnapped and forced into the family, must escape Mum and Dad's clutches before their next parental act of brutality. This bloody strange horror movie is refreshingly unpredictable and bizarre.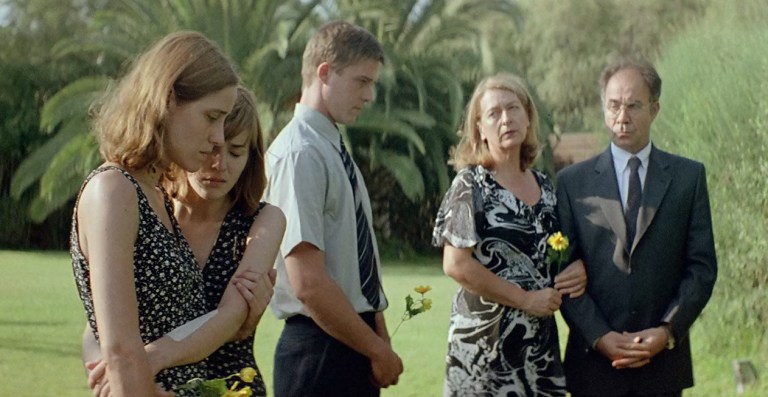 A couple raises their children in complete isolation. This keeps them unaware of the outside world. The private compound walls house unbearable acts. Animal torture, incest, and the strangest games and punishments the imagination can conjure. Dogtooth asks the question: what does a parent do when given complete control? Unfortunately, it also answers it.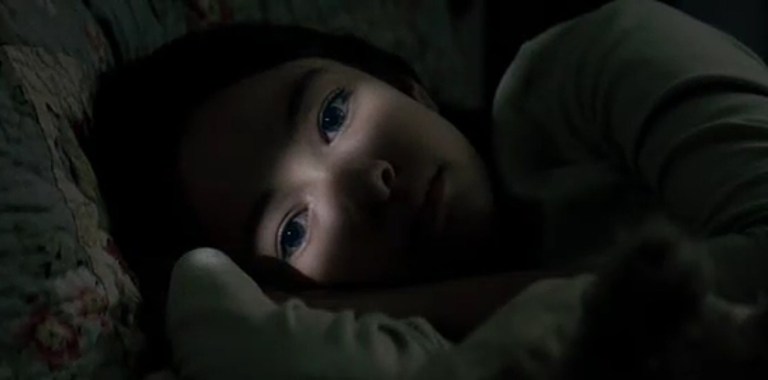 A social worker rescues a child from their abusive family, a family determined to send their daughter to Hell. Or perhaps they were trying to return her? Children are often seen as the glue that holds a family together. This film proves that a child can also be a destructive force, one capable of ruining the family that they once completed.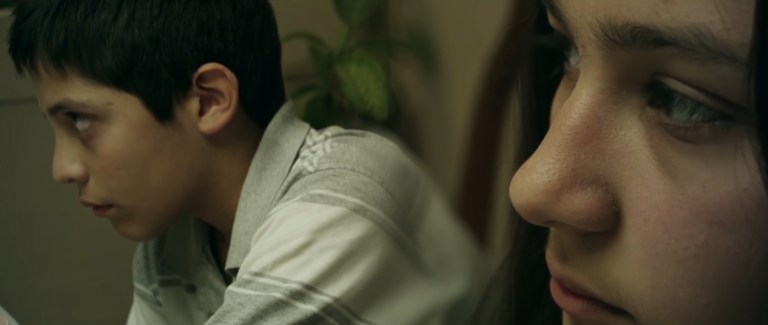 A couple loses their children while on vacation in Tijuana. When the kids return, there is something different about them. Something dark. This Mexican horror film is unafraid to approach uncharted territory and has a lot to say in the process. It exposes the discomforts of sexuality and its impact on family dynamics. "It is not about horror. It is about sex and sexual repression," director Adrián García Bogliano says of the film.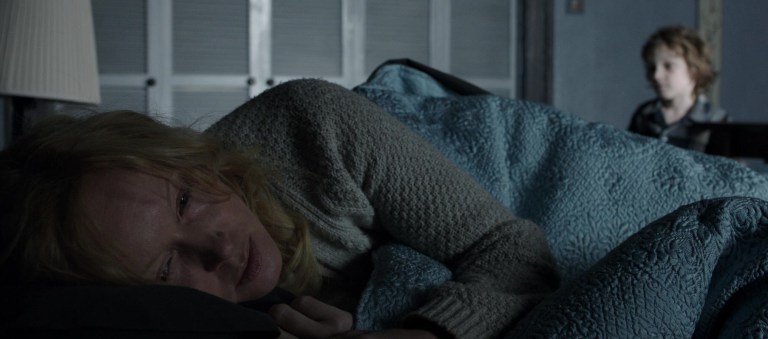 In this Australian film, a single mother and her son try to navigate their life post-loss. Memories haunt them, as does a mysterious dark presence in their home. "It is a very taboo subject, to say that motherhood is anything but a perfect experience for women," says writer and director Jennifer Kent. In writing the film, she wanted to "explore parenting from a very real perspective." Babadook shines a light on a horror every family experiences but so rarely faces head-on: loss and grief.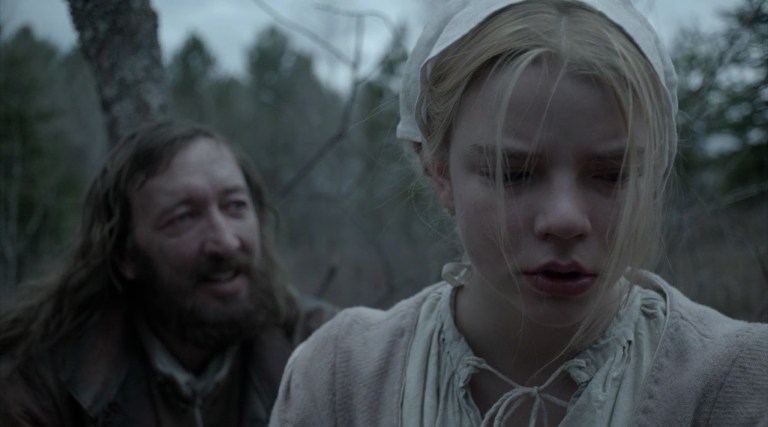 A Puritan family prays that God will bless their crops. Yet, another entity arrives. One that promises splendor in exchange for bloodshed. New England's notoriously mythic past makes the perfect setting for this horror. Tensions rise and bubble over as this family slowly implodes. Robert Eggers describes his film as a "Pre-Disney fairytale that confronts the complexities of a family relationship and the powers beyond."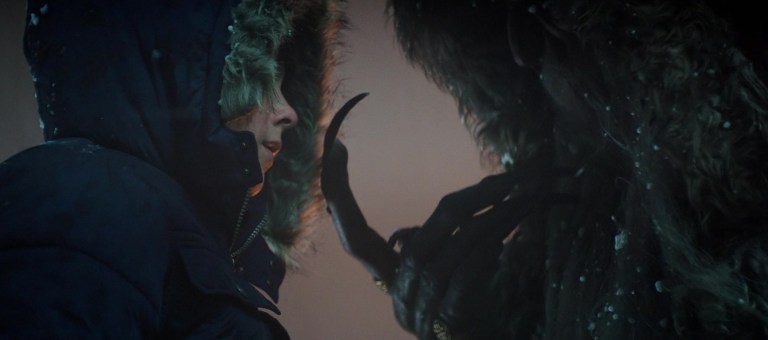 A family full of tension finally bursts when a demonic version of Santa Claus visits. This Anti-Claus is based on famous German folklore. Parents used the tale to scare children into submission during the festive season. However, this time around Krampus is spreading the festive fright to the whole family. Will the demonic spirit trying to pull this family apart actually pull them together?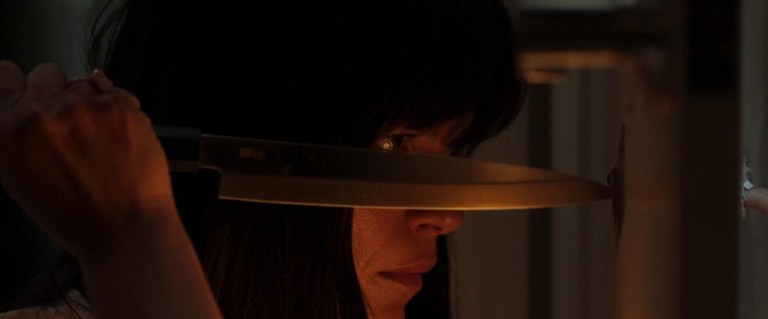 A signal spreads over radios and televisions, making all parents yearn to murder their young. Perhaps this is a natural primal urge. As the film points out, many animals exhibit the same behavior. His role in Mom and Dad is Nicholas Cage's favorite. "What I related to most was the idea that I am no longer what I once was… I think it is something we all go through." After all, the beginning of parenthood is always the end of something else. This film perfectly portrays a couple's struggles with banal domesticity.
Some maternal bonds never break. That is why Annie (Toni Collette) conducts a séance to speak to her dead daughter. Meanwhile, she takes her depression and rage out on her surviving son, leaving him navigating the space between the loss of his sister and the ghost of his mother who remains. Hereditary traumatizes its audience with raw anguish.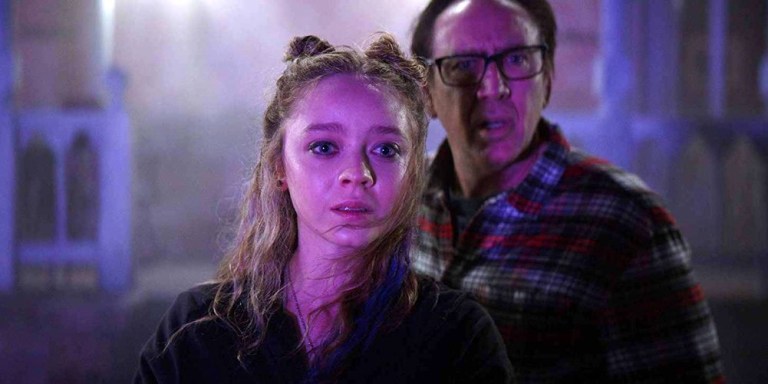 This psychedelic apocalyptic film is an H.P Lovecraft adaption starring Nicholas Cage. Nathan (Cage) is convinced moving to the New England countryside will bring his family closer. Shortly after their arrival, a mysterious and vibrant meteor crashes into their farm, bringing the beginning of madness and the ultimate destruction of the family as we know it. Director Richard Stanley explains "Color provides us with a snapshot of a Spielbergian, white-bread family unit at the point of extinction and not all the details it reveals are pleasant."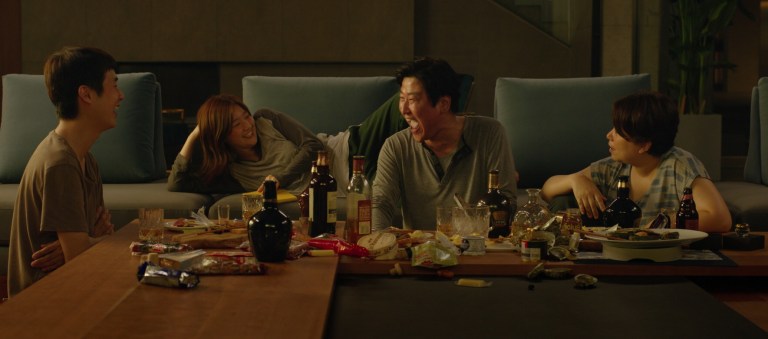 A South Korean family film wrapped in the horrors of capitalism, imperialism, and wealth disparity. Parasite highlights what can happen when two families from drastically different worlds collide. The Kims, an impoverished family, decide to deceive and take advantage of the Parks, a wealthy family who live in a reality far different from the Kims. The Parks exploit the labor of the poor and weave their own webs of deception. This leaves us questioning: Which family is really the parasite?
Surreal and foreboding, I'm Thinking of Ending Things takes us through the life cycle of a family. We watch as years fly by, showing the ever-changing roles of each family member. The narrative makes as much sense as eating ice cream in a blizzard. Director and writer Charlie Kaufman refuses to explain, so neither will we.
More Dysfunctional Family Films
Crucible of Horror (1971) – An abusive man is put in his grave. Unfortunately for the women in his life, he refuses to stay there. Also released as The Corpse.
All the Colors of the Dark (1972) – A dreamy Italian film about a woman dealing with the death of her mother and her unborn child.
Alice, Sweet Alice (1976) – A catholic family crumbles when one of their daughters dies. The other daughter's sweetness turns sickening when she becomes the murder suspect.
Damien: Omen 2 (1978) – Puberty strikes the anti-Christ as the 13-year-old destroys all who oppose him, his loving family included.
The Others (2001) – A thin veil separates the living and the dead. With a family on either side of it, chaos ensues when the veil rips.
Orphan (2009) – A couple adopts a mysterious little girl. What lies beyond that mystery rips apart the family one member at a time.
The Boy (2016) – A Nanny discovers her new family's boy is made of porcelain. When she fails to treat the doll like a child, malicious happenings make her wonder if the boy really is alive.
Blood Craft (2019) – Sisters use witchcraft to bring back their abusive father from the dead. What follows is a tale of bloodthirsty vengeance.