Australian Horror Movies: The Best Scary Films from Australia
This is a list of the best Australian horror movies. Whether they're psychological horror, outback gothic, or apocalyptic, we cover it all here.
Although the Australian outback is beautiful, the bush and the creatures lurking within can be quite deadly. That is why there is a whole genre of cinema centered around the outback. This began in the 1970s when much of Australian cinema involved survival in its harsh, wild landscape. Famous horror films such as Razorback (1984) and Wolf Creek (2005) were commonly referred to as "outback gothic." Films like these often start with a car or some other form of transportation breaking down in the middle of nowhere, stranding characters somewhere far away from civilization.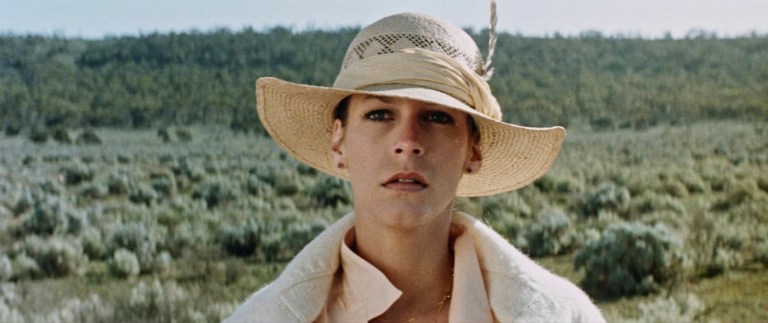 Overall, Australian filmmakers and screenwriters have a strong sense of the land and the environment. That is why the scenery is a major theme in most horror movies. The environment is almost like a character itself. Some other common themes you will see repeated are getting lost, getting trapped, disappearing, or slowly losing one's sanity. All of these things tie into the idea of being far from civilization, either physically or emotionally.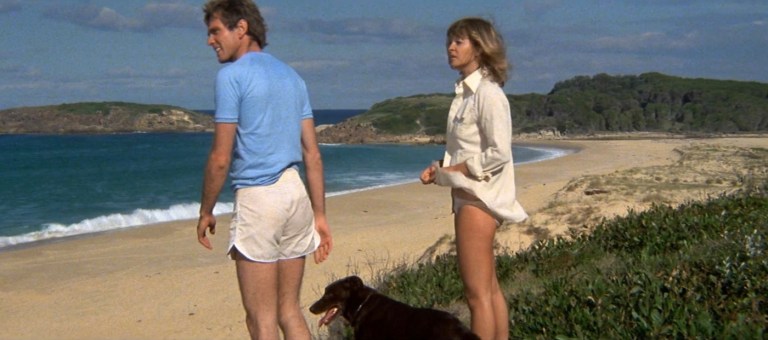 Australian crews have produced countless horror films, some of which have gained international recognition. There are a few Australian films you've probably seen without realizing where they were made, like The Babadook (2004). Then there are Australian films you probably haven't heard about yet, even though they are some of the best in their genre. Here is a list of psychological horror films, outback gothic films, and apocalyptic films made in Australia. Some of them had million-dollar budgets and others were made on strict budgets, but they all have one thing in common. They will chill you to your core. Let's get into the list of good Australian horror movies.
Directed by Peter Weir, Picnic at Hanging Rock is a disquieting film that helped put the Australian New Wave cinema movement on the map. The movie is based on the book of the same name by Australian author Joan Lindsay, an impressively gothic tale of three schoolgirls who vanish without explanation. This is a great movie for horror fans that love unsolved mystery stories and odd Australian tales. If you're wondering why the name Peter Weir sounds so familiar, it's because Weir went on to became a renowned international director, most famous for directing Robin Williams in Dead Poets Society (1989) and Jim Carrey in The Truman Show (1998).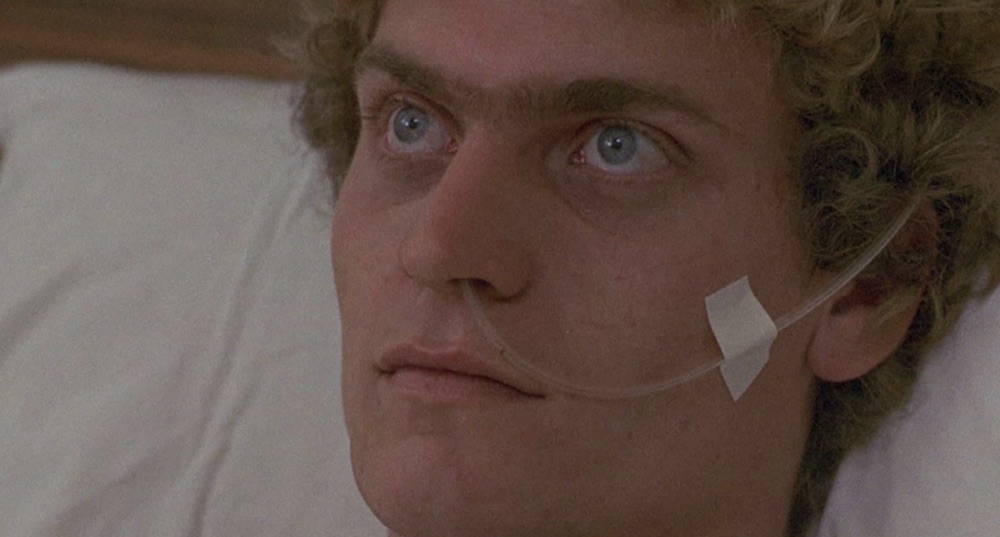 Patrick is an Australian cult classic. It tells the story of a comatose hospital patient who harasses and murders others using telekinesis in the hopes of claiming his private nurse as his own. The main character never utters one line of dialogue throughout the entire film, nor does he blink. The actor playing Patrick, Robert Helpmann, used special eyedrops while filming so he could hold his eyes open for a full minute to create the eerie effect. Although this is technically a standalone film, there is an unofficial sequel called Patrick Still Lives (1980), which is about a bedridden psycho who can receive "vibrations" from criminals and use them for his own telekinetic powers.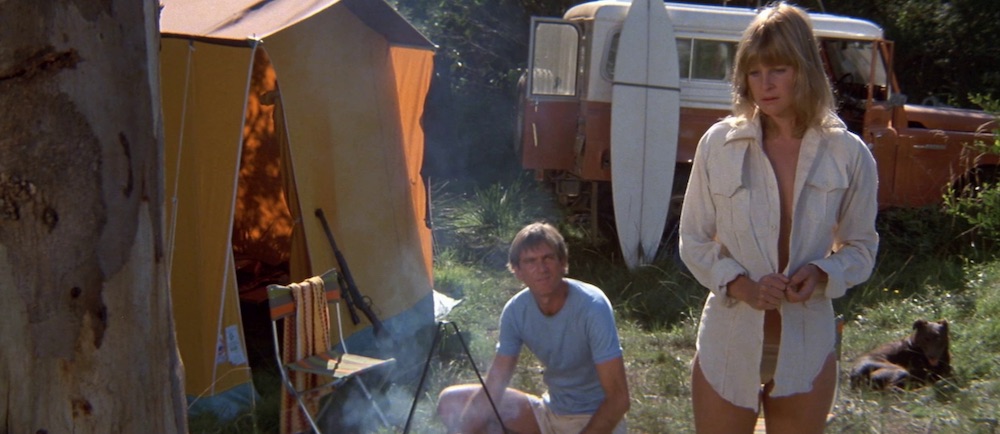 This psychological horror film is about a suburban couple who go camping for the weekend. However, when they litter, nature decides to fight back. This film was created in the 70s when environmental activism was on the rise. It sends a strong message against air pollution, smoking, and spraying insecticide. The screenwriter, Everette De Roche, has said he wanted the film to depict Mother Earth treating humans like cancer cells and attacking.
Breaker Morant is actually one of the greatest Australian war movies, not a film that would widely be considered as part of the horror genre. That said, this is a dark and disturbing movie about war crimes committed while fighting in South Africa. The film represents an important part of Australian cinematic history.
Road Games is about a truck driver who plays a cat-and-mouse game with a serial killer. Although the film takes place on an Australian highway, it had a budget of 1.8 million dollars, which was the most expensive movie to be made in Australia at that time. Jamie Lee Curtis plays one of the starring roles. Jamie had already become famous from American horror movies such as Halloween (1978) and The Fog (1980). It was on the set of The Fog where Richard Franklin, the director, met Jamie and considered her for the role in Road Games. You might also recognize Franklin's name, because he is the director of Patrick.
A young woman visits her mother at a rest home for the elderly. There she discovers her mother's diary. Then things in the diary start to happen in her life. One reviewer on IMDB describes the movie thusly:
The one problem this film has is contrivance. I mention this in advance, because you have to turn your reality switch off and forget about that. The reasons you would do so, are because this was made on a minuscule budget, with very limited promotion and is highly ambitious for what it tries to accomplish. It's also very sincere. It's not schlock. The filmmakers gave this effort their all. So, YEAH, forget the holes in logic (some) and concentrate on the good acting, beautiful framing of scenes, above-average cinematography, lurid jolts and that slam-BANG ending.
While investigating the illegal activities of a pet food cannery in Australia, a female journalist is murdered. When her husband investigates, a boar stalks him across the outback. Although the concept of a human-eating killer pig might sound silly, the film has brilliant visual effects and bone-chilling murder scenes. The music used throughout the film also heightens the tension. Plus, there are fast cuts, eerie filters, and strobe lighting that make the film truly terrifying.
The original The Howling film from 1981 was actually an American werewolf flick. However, by the time the third installment came out, the franchise was taken over by Australian director Philippe Mora. This version tells the story of an Australian anthropologist doing research on Australian aborigines involved in rituals around sacrifices of a wolf-like creature.
This lost-at-sea movie is based on a novel of the same name by Charles Williams and features a young Nicole Kidman in a breakthrough role that would lead her on a successful Hollywood trajectory. According to the Australian government, this was one of the most important movies that helped put the film industry Down Under on the map for global cinema.
This is a dark film that some viewers will find hard to sit through until the end. It's about a man who has spent thirty years trapped by his mother in the same small room. When he finally escapes, he lives a deranged life on his own for the first time. This is a morbid, perverse film that involves animals being murdered and roaches being eaten. Although it is considered both a horror and a comedy, it is only meant for the open-minded.
This tongue-in-cheek film is about students trying to complete a slasher movie after a director was murdered. However, they soon realize the villain isn't a work of fiction as they start getting killed off one-by-one. This film pokes fun at slasher tropes in a similar way to Scream (1996). The cast is filled with famous names, like singer-songwriter Kylie Minogue and Molly Ringwald from Sixteen Candles (1984) and The Breakfast Club (1985). If you love comedy, horror, and mysteries, this film is going to give you the gore you're craving along with plenty of fun, lighthearted entertainment.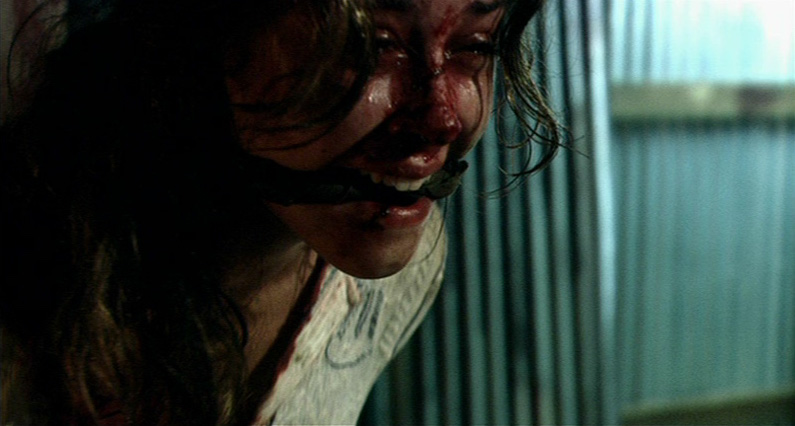 Wolf Creek stars John Jarratt as Mick Taylor, one of the most beloved Australian villains of all time. Mick is a bushman who happens across three backpackers who are stranded in the outback after their transportation breaks down. While filming, John Jarratt stayed in character between each take. There is a famous scene where his character is torturing one of the female characters and Greg McClean, the director, believed her cries were genuine. In reality, both actors were fine, but the intensity of the performance fooled the director. That same intensity is what makes the story so compelling for audiences across the globe.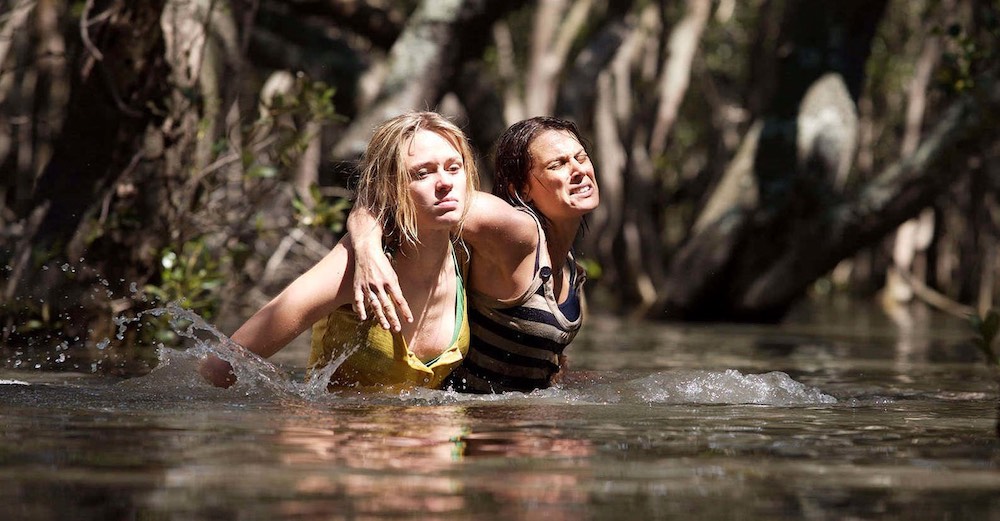 In Northern Australia, a woman, her husband, and her younger sister set out on a small boat for a swamp tour. However, the fun ends when a crocodile capsizes their boat and kills their tour guide. The family climbs a tree to save themselves, then realizes they're stuck and still in danger. This fictional story was actually based on a real incident where a group of children hid in a tree after one friend was killed by a crocodile. To make the film even more realistic, hardly any CGI was used throughout filming. Real crocodiles and practical effects were used to create a more believable experience for the actors and the audience.
This found-footage film is presented in a documentary format. It shows strange things that start happening after a sixteen-year-old girl is found drowned in a lake. After her grieving family deals with a series of unexplainable phenomena, they decide to reach out to a psychic and parapsychologist. Although the tale unfolds slowly and there aren't any outright jump scares, what happens will give you goosebumps. Some viewers have compared the film to Paranormal Activity (2007), but the only thing they really have in common is their home-movie-style footage. Lake Mungo, on the other hand, is a mystery, a thriller, and a ghost story rolled up in one.
This is an excellent horror movie for fans of female villains. It tells the story of a teenage girl who invites a boy to the prom. When she gets turned down, she starts planning her revenge. The actress starring in this sad-yet-funny film, Robin McLeavy, prepared for her role by researching the serial killer Jeffery Dahmer. As suggested by director Sean Byrne, she also watched Misery (1990) and Natural Born Killers (1994). John Jarratt, who famously starred in Wolf Creek, was originally meant to play one of the other leading roles in The Loved Ones, but he turned down the opportunity to avoid typecasting. John Brumpton ended up taking his place.
This is a found-footage horror film that takes place in an underground railway. It follows a group of journalists who are investigating a government conspiracy in Sydney. This was the first Australian film to be distributed for free online, allowing millions of non-Aussies to watch from their homes. Some viewers criticize the film for being poorly lit and working with a low budget. However, others believe it proves you don't need millions of dollars and CGI effects to create a thrilling horror film when you have an excellent script, actors, and camerawork.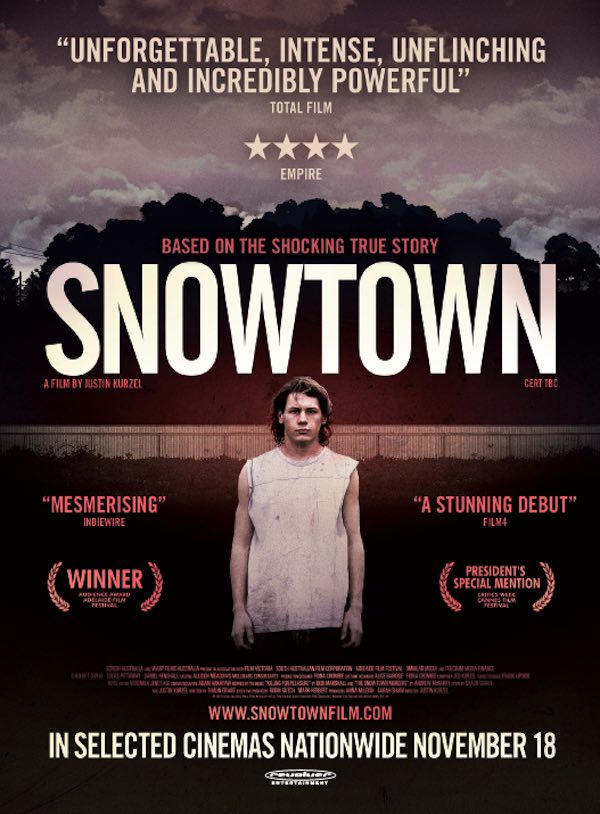 Snowtown, which is also known as The Snowtown Murders, is based on a real story. From 1992 to 1999, three Australian men systematically killed at least twelve victims they perceived to be "weak." The killings were also known as the "Bodies in Barrels Murders." Although there isn't too much gore in the film, it can be uncomfortable to watch. It shows how cold and calculating murderers can be.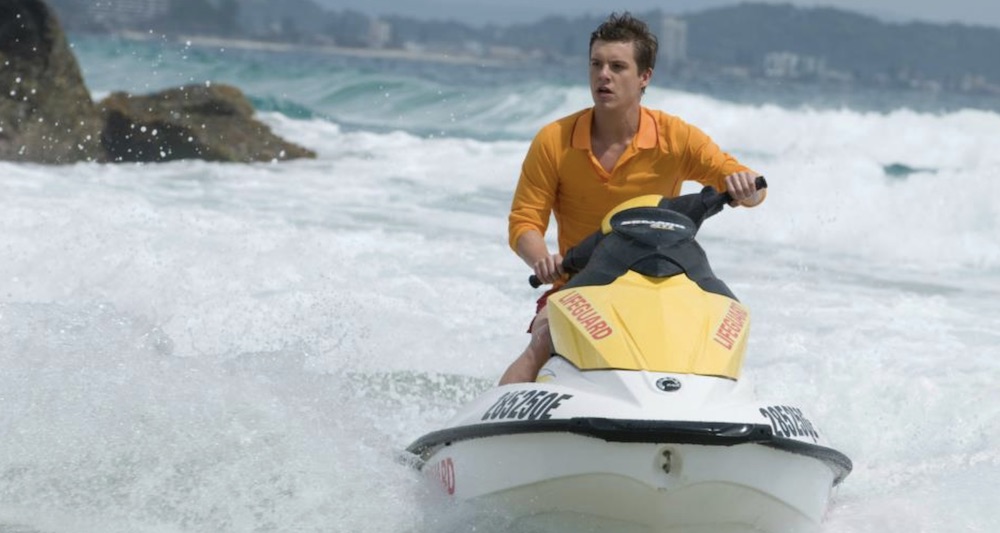 This movie takes place inside of a supermarket after a tsunami hits the town. It traps a group of people inside of the flooded store – along with several great white sharks. Although the concept might sound cheesy, there are multiple characters you will really care about and a few surprisingly tense moments. This is a great movie for fans of thrillers and horror films. Plus, it is directed by Kimble Rendall, who was involved in The Matrix Reloaded (2003), Ghost Rider (2007), and I, Robot (2004).
The Babadook is based on a short film called Monster (2005). It follows a single mother dealing with her deeply troubled son and his obsession with a popup book called Mister Babadook. Babadook is actually an anagram for "a bad book," and it means he is coming for sure in Hebrew. Although the film grossed more than ten million dollars worldwide and many viewers are interested in a second film, the writer and director, Jennifer Kent, refuses to make a sequel, stating it would cheapen the original. Even William Friedkin, the director of The Exorcist (1973), claims he has never seen a more terrifying story than The Babadook. Meanwhile, one reviewer on Amazon notes this piece of cinema is one of "the most well-executed, intelligent, and unique films of the horror genre in the 21st century."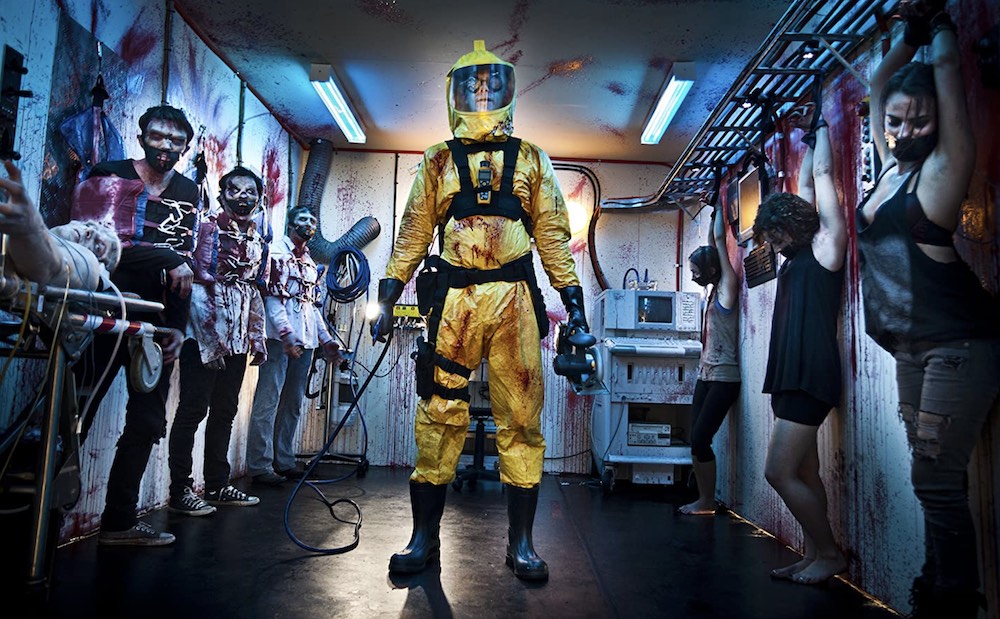 Wyrmwood is an apocalyptic horror movie with zombies. It's about a mechanic who battles his way through monsters in the Australian bushland to track down his kidnapped sister. Although the film only runs an hour and thirty-eight minutes, it took four years to complete. During filming, which only took place on weekends, there was an accident with a truck that almost caused the death of a stunt double. Luckily, the woman was unharmed and able to complete her role. Despite the troubles with getting the film completed, Wyrmwood has a compelling plot, excellent camerawork, and even some belly laughs. It is recommended for any fan of zombie apocalypse films.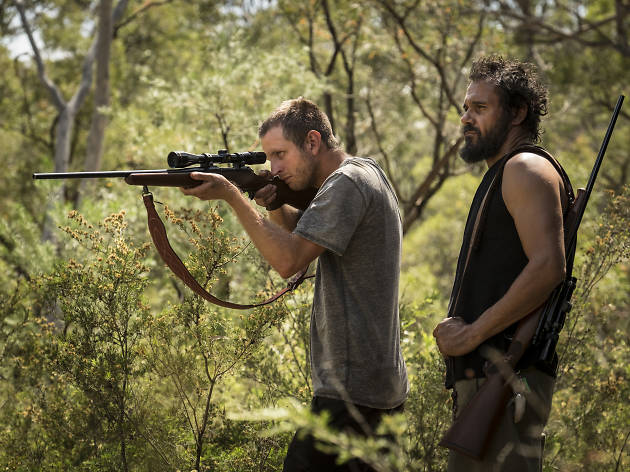 Killing Ground is horror/thriller about a couple's camping trip that gets ruined when they stumble across a horrific crime scene. It has a nonlinear structure that follows three separate narratives. Like most Australian horror movies, there isn't a lot of gore, but there is a psychological edge to the storytelling that leaves viewers feeling unsettled. Although Damien Power made his directing debut with this film, the cinematography is as solid as the writing. Ultimately, it is an enjoyable survival movie without any cheap tricks, and the twist ending will stay with you for a while.
This horror film is about a group of people who run a prank show. Normally, they scare strangers with a hidden camera. However, when they set up in an asylum to scare a new target, things go terribly wrong. Although the story is silly at times, the horror scenes were well orchestrated. It has an interesting premise with some fun twists.
This scary movie is about a woman who is abducted by a disturbed couple and tries to form a wedge between her captors to survive. It is set in the late 80s and stars Emma Booth, who viewers might recognize from Once Upon A Time (2017). It also stars Stephen Curry, who appeared in Rogue (2007). Although there are a lot of fascinating subplots in addition to the main kidnapping plot, Hounds of Love was filmed in only twenty days. It was director Ben Young's first feature film screenplay to be produced.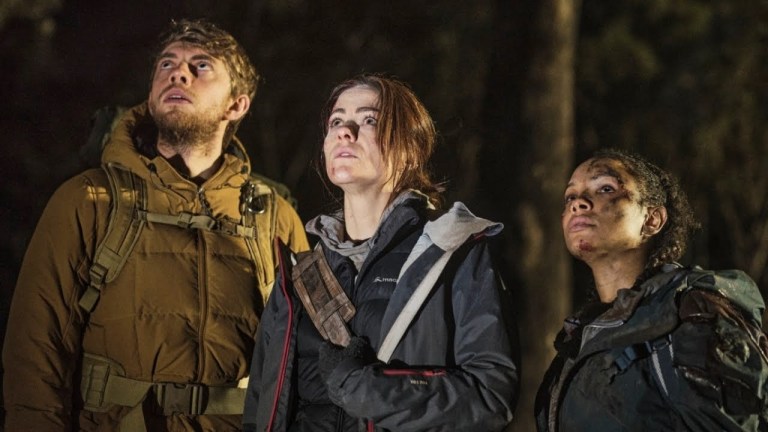 An documentary filmmaker and two conservationists head into the Australian Outback to study animals displaced by bushfires. To their surprise, the trio discover an entirely new species. Isolated deep in the Outback, the group realizes the animal is tracking them as night falls.
A supernatural horror movie that follows a group of friends who use the embalmed hand of a medium to perform seances as a party game. After lighting a candle and grasping the hand, players say "talk to me" and "I let you in." The friends vow to only play the game for 90 seconds at a time but when one of them sees a familiar spirit, the rules go out the window.
Additional Australian Horror Cinema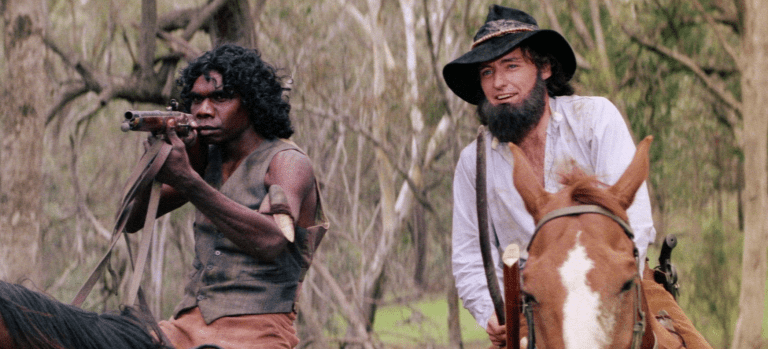 More Aussie horror movies from down under:
Mad Dog Morgan (1976) is an Australian Western and while not technically a horror movie, it does have an extensive amount of violence.
Outback Vampires (1987) this vampire movie was also called The Wicked and Prince at the Court of Yarralumla. It never had a theatrical release and went straight to TV. The plot is about a couple that gets lost and ends up a crazy home of vampires.
Zombie Brigade (1987) a low-grade zombie feature from Australia that almost no one saw.
Body Melt (1993) a splatter movie about experimental science.
Cut (2000) is a horror comedy parody, reminiscent of Wes Craven's Scream series.
Dying Breed (2008) is a violent film rated MA15+ (an Australian rating that means "Mature Accompaniment") due to all the sex, blood, and gore. It's a wilderness movie about Tasmania, one of the most isolated islands in the world, that sits just south of Australia.
Run Rabbit Run (2023) is about a mother and her daughter's unsettling (and familiar) claims of living a past life.