Italian Horror Movies: Giallo Films and Other Disturbing Cinema from Italy
Interested in horror filmmaking worldwide? This list includes the best Italian horror movies ever made— anything from giallo films and beyond.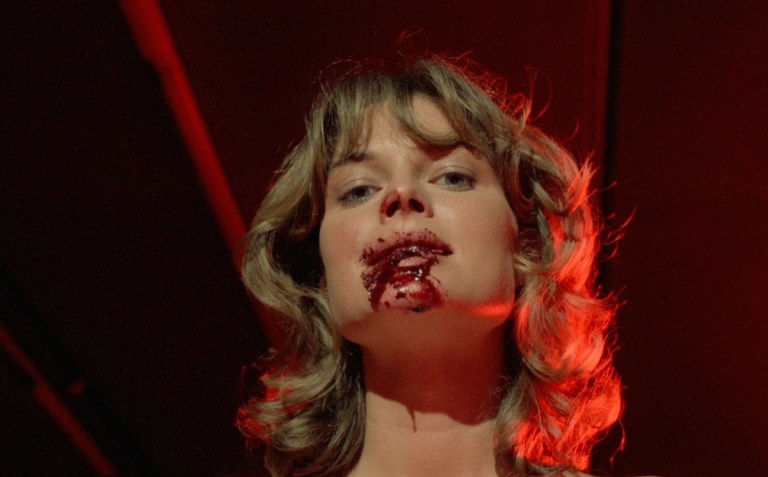 Although Italy has given birth to some of the most influential horror-movie trends in film history, the nation only produced two horror films of note before 1960—Il mostro di Frankenstein (1920), a routine take on the Frankenstein legend which has completely disappeared from existence (only still photos remain), and I vampiri (1956), a take on the Dracula myth with the exception being that the cinematography was by Mario Bava—who would singlehandedly invent Italian-style horror four years later with Black Sunday, his directorial debut.
From that point on, Italian horror distinguished itself from other horror films around the world by a careful avoidance of stereotypical movie monsters. Instead, they relied on Catholic taboos, psychosexual sadism, beautiful women getting murdered, surrealist camera techniques, psychedelic soundtracks, and endless bloodletting.
Many Italian horror films from the 1960s and 70s fall in the category of what are known as giallo movies. The word giallo means "yellow" in Italian, and the term was originally applied to pulp mystery novels of the 1920s and 1930s that were issued in paperback and usually had a yellow background on the cover. Generally, giallo films were atmospheric in their visuals, and blended psychological tension with horror and sexuality, and were excessively gory. In the horror films that were branded as giallo, the main killer is usually obscured until the very end and often appears throughout the film wearing black gloves and/or a mask. The first giallo horror film was Mario Bava's The Woman Who Knew Too Much (1964).
Mario Bava is widely considered the godfather of Italian horror. His most popular films are Black Sunday (1960), Bay of Blood (1971), and Shock (1977), which was released shortly before his death. Dario Argento, AKA "Master of the Thrill" and "Master of Horror," made his directorial debut with The Bird With the Crystal Plumage (1971) and went on to film such Italian horror classics as Deep Red (1975) and Suspiria (1977). Lucio Fulci spent decades filming movies of various genres but became mostly known for extremely grisly giallo classics such as The Beyond (1981), Don't Torture a Duckling (1972), and City of the Living Dead (1980). He is often referred to as "The Godfather of Gore."
If you don't have the interest or time to sift through the rich legacy of Italian horrors, here's a cheat sheet: The three best—or at least the three most influential and respected—Italian horror films are Mario Bava's Black Sunday (1960), Dario Argento's Suspiria (1977), and Pier Paolo Pasolini's Salò, or the 120 Days of Sodom (1975).
Released in Italy as La maschera del demonio (The Mask of Satan—also an alternate English-language title), this is the film that made two people into international superstars—director Mario Bava and American-born actress Barbara Steele—and also officially launched the era of modern Italian horror. It's loosely based on surrealist novelist Nikolai Gogol's short story "The Viy," it involves a witch (Steele) who was killed two hundred years ago but has now returned to exact vengeance on the descendants of her killers. It is notable for its evocative use of black and white and in that sense is similar to the classic film noir movies of the 1940s.
Erna Schürer stars as Elizabeth, a beautiful young girl whose uncle dies and leaves her a considerable inheritance. The will is read at a castle that is rumored to be haunted. Although her relatives pressure her to sell the castle, she hesitates—which turns out to be the wrong decision. La bambola di Satana (Satan's Doll) is considered a forerunner of the golden age of giallo because it contains considerable nudity along with a mysterious, black-gloved killer.
The Bird with the Crystal Plumage (L'uccello dalle piume di cristallo) is Dario Argento's directorial debut as well as the giallo film that brought the genre into its golden age. American actor Tony Musante stars as an expat living in Rome who witnesses an attempted murder and finds himself investigating a murder spree in which he is also targeted. The film's odd title refers to the sounds made by a bird in a local zoo that provides a clue to the murders. Roger Ebert says the film "works mostly by exploiting our fear of the dark."
After a beautiful college student (Carole Andrew) is murdered in a public park during a rainstorm, a TV sports announcer gets accused of the murder. It turns out that not only is the murdered girl his daughter's best friend, but his lawyer is also having an affair with his wife—and the murders continue after his arrest. AllMovie praises The Bloodstained Butterfly's (Una farfalla con le ali insanguinate) "genuinely intelligent script, a rarity in a subgenre generally known for flamboyant visuals at the expense of narrative cohesion."
Released in Italy as Ecologia del delitto (Ecology of Crime), it was also released in English-language versions as Twitch of the Death Nerve, Carnage, and Blood Bath. The opening scene shows a wealthy countess in a wheelchair suddenly get hanged by a noose, and her murder is falsely ruled a suicide. The rest of the film involves 13 greedy heirs to her fortune brutally competing and killing one another in their quest to become the dead countess' sole heir. This was extremely bloody for its time, and many who had praised director Mario Bava's past work were repelled by it. Still, it is often pointed to as one of the direct antecedents of the American slasher genre that would prevail in the 1980s.
An American reporter goes searching for his missing girlfriend in Prague and winds up dead. But he's not actually dead—he's alive, trapped inside a decaying body and screaming for help, but no one can hear him. Short Night of Glass Dolls (La Corta notte delle bambole di vetro) features a haunting score by legendary Italian composer Ennio Morricone, who is perhaps most famous for his "Spaghetti Western" soundtracks.
Carole Hammond (Florinda Bolkan) is the beautiful, young, and possibly mentally ill daughter of a British politician. She has a series of trippy dreams involving LSD and sex organs. She commits murder in one of the dreams and wakes up to find that her next-door neighbor has been murdered. A Lizard in a Woman's Skin (Una lucertola con la pelle di donna) features one notorious scene where dogs are apparently being tortured and operated upon without anesthesia. Director Lucio Fulci almost went to prison for two years on animal-cruelty charges until his special-effects technician proved in court how the dog torture was all done with fake props.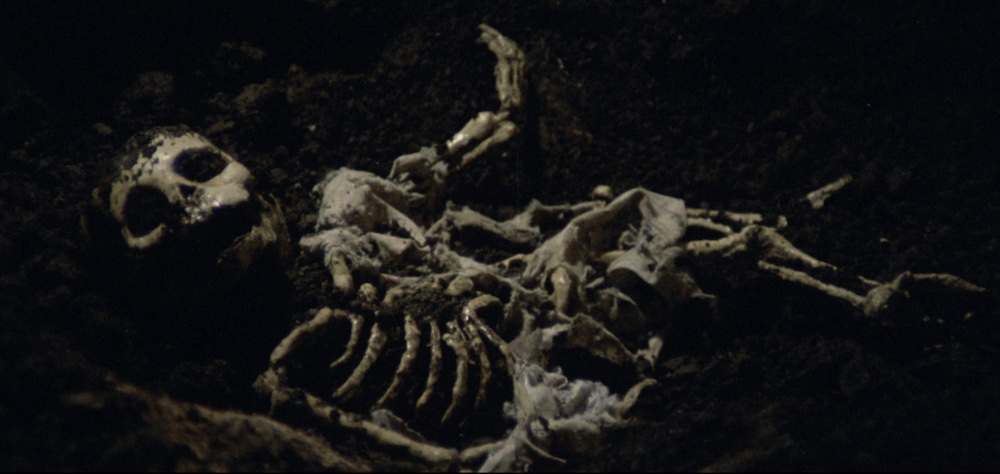 Widely considered to be Lucio Fulci's masterpiece, Don't Torture a Duckling (Non si sevizie un paperino) follows a reporter and a promiscuous rich girl as they try to solve a string of child murders in a rural Italian town that is both superstitious and xenophobic. The film's odd title comes from the fact that in the film, a young girl with learning difficulties beheads a Donald Duck doll, which winds up providing a crucial clue to the murders.
In Who Saw Her Die? (Chi l'ha vista morire?), a sculptor and his wife try to solve the murder of their daughter in addition to a murder that happened years before to a young girl in France. As they track the black-veiled killer throughout Venice, they discover the case is more complicated than they had possibly imagined. The film's soundtrack was scored by Ennio Morricone. Blood Brothers Film Reviews called Who Saw Her Die? "a solid giallo flick worth seeing for its strong use of its Venetian setting, solid performances, and great kill sequences."
A married teacher and a student with whom he's having an affair take a leisurely boat trip on a pond. While out boating, the student witnesses the murder of a young girl. A series of violent murders of young Catholic girls follows, and the teacher begins suspecting that he in some way is causing them. Although she plays the title role, Solange (Camille Keaton) speaks not a word throughout the film. Terror Trap says What Have You Done to Solange? (Cosa avete fatto a Solange?) "is a giallo that makes you *think* and which doesn't leave you scratching your head at its conclusion. It all makes perfect sense. It might even put a lump in your throat."
Based very loosely on the Edgar Allan Poe short story "The Black Cat") Your Vice Is a Locked Room and Only I Have the Key (l tuo vizio è una stanza chiusa e solo io ne ho la chiave) stars giallo stalwart Edwige Fenech asa woman who crosses paths with an abusive alcoholic writer who lives in a dilapidated mansion and hosts parties for hippies in which he openly abuses his wife. Then the man's mistress gets murdered, and he becomes a prime suspect. Soundtrack is by famed Italian composer Bruno Nicolai.
Part of the reason there were few Italian horror films between the 1920s and the 1960s was that Italy's fascist regime (1922-1943) lasted twice as long as Germany's, and just like in Germany, the authorities frowned on films that favored fantasy over realism. But in the 1970s, Italian cinema came to terms with its fascist past—not only in straight dramatic films such as Bernardo Bertolucci's The Conformist (1970), but in Liliana Cavani's The Night Porter. Interestingly, the film is set in Vienna and involves Nazis rather than Italian fascists. A concentration camp survivor played by Charlotte Rampling accidentally runs into her former lover (Dirk Bogarde) at an Austraian hotel. They revive their former S&M relationship, only to find themselves stalked by Bogarde's former Nazi associates.
A fashion model dies in the midst of an abortion, setting off a string of murders, including that of her abortionist. The subsequent victims are all models and photographers who worked at the same agency as the girl who died during the abortion, and they're all being killed by a mysterious man who wears a black motorcycle outfit and helmet. IGN's David McCutcheon called Nude per l'assassino (Strip Nude for Your Killer) an "infamous shocker that packs more grisly violence and sexual depravity into each frame than just about any other film."
A jazz pianist (British actor David Hemmings) witnesses the savage killing of a prominent psychic which is one of a string of murders performed by a shadowy, black-gloved figure. As he begins investigating the murders, he finds himself drawn into a web of seduction and deceit. Deep Red (Profondo rosso) was also released as The Hatchet Murders. Director Dario Argento originally wanted Pink Floyd to compose the soundtrack but settled for Italian progressive group Goblin, who would go on to score several of his other films.
Here is the Italian horror film that purposely makes Italian fascism its centerpiece. It's one of the few films that actually contain two titles separated by an "or," as if the viewer is free to choose what it's called. 120 Days of Sodom is a novel by the Marquis de Sade, and its graphic scenes of sadomasochism provide the films excessively sick backbone. Whereas de Sade's 1785 pornographic masterpiece was set in the Black Forest, director Pier Paolo Pasolini decided to set it in the northern Italian region of Salò in the early 1940s, which acted as a virtual puppet state of the Nazi regime in World War II.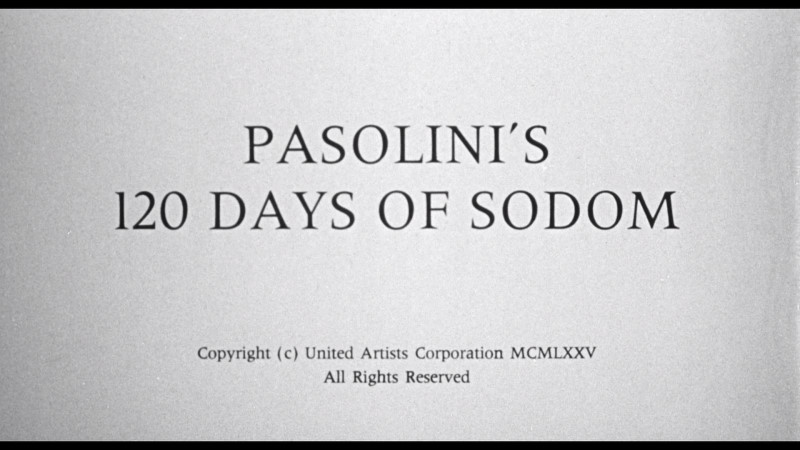 The film is composed of four segments based on Dante's Divine Comedy:
Antinferno, in which four wealthy men marry each other's daughters, who are forced to remain naked at all times. They then hire four men based strictly on the fact that they have large penises. Then they import nine young men and nine young women for the purposes of raping and degrading them.
Circle of Manias, in which the four wealthy men import four middle-aged prostitutes to arrange sexual scenarios through which their employers can rape, degrade, and humiliate their inferiors. In one scene, all the victims are forced to act like dogs; in another, a woman is tricked into eating a meal that contains steel nails.
Circle of Shit, which involves the victims being forced to sit down at the dinner table and eat human feces with a knife and fork.
Circle of Blood, where victims are raped, tortured, lynched, scalped, and dismembered for the amusement of the "libertines."
According to Pasolini, his only intent was to show that there is hardly any difference between sex and power:
Sadomasochism is an eternal characteristic of man. It existed during de Sade's time, and it exists now. But that's not what matters most…The real meaning of the sex in my film is as a metaphor for the relationship between power and its subjects.
John Waters called it "a beautiful film…it uses obscenity in an intelligent way…and it's about the pornography of power."
But due to the film's almost impossibly graphic nature, it has been banned in several countries ever since its release and is often referred to as "the most extreme film ever made."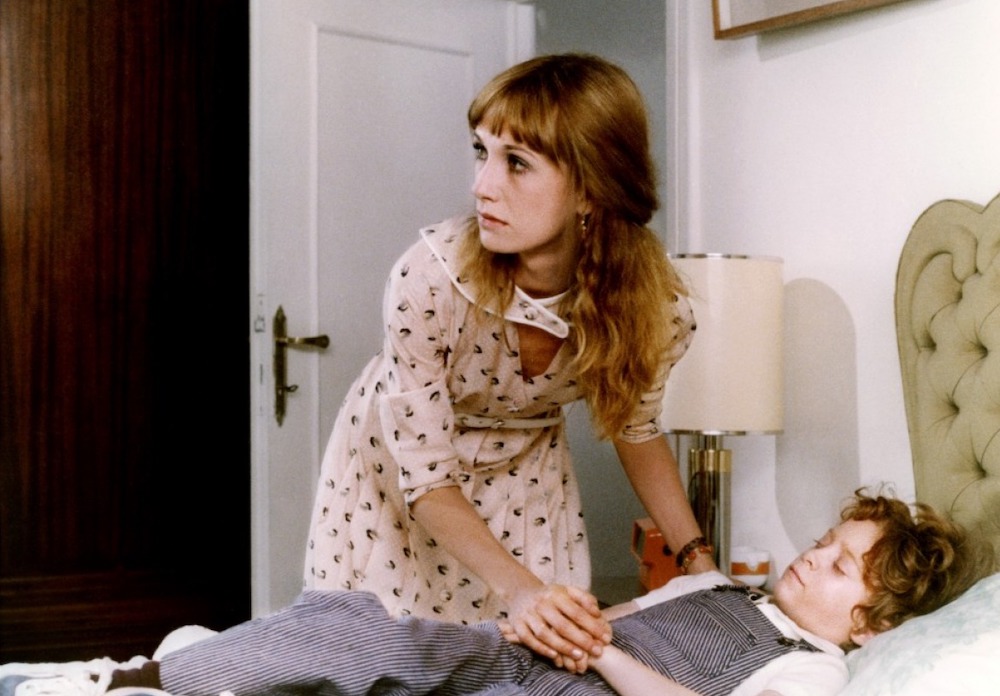 This is Mario Bava's final film, although he gave many of the directorial duties to his son Lamberto. It stars Dario Argento's long-time lover (and mother of Asia Argento) Daria Nicolodi as a woman who moves back into a house where her husband died along with her new lover and her young son, who winds up becoming possessed with the vengeance-seeking ghost of the woman's dead husband. According to Jason Buchanan at AllMovie, "as a final work by a director who specialized in such endeavors, Shock will certainly entertain haunted-house movie aficionados and those looking for a spooky possession flick."
The first and most famous in Dario Argento's "Three Mothers" trilogy that tells the tales of three witches from ancient times who live in three separate cities in the present. The other two were Inferno (1980) and The Mother of Tears (2007). Jessica Harper stars as an American ballet student who enrolls at an exclusive German ballet school called the Tam Academy of Freiburg, then slowly comes to realize that the "academy" only acts as a front for a murder racket.
In what is perhaps the film's most memorable scene, maggots rain from the ceiling onto the students. (Filmmakers used grains of rice to resemble maggots.)
Film School Rejects enthuses that the film is "A symphony of rich Technicolor palettes, dreamlike prog-rock score, and fantastic cinematography, the OG Suspiria is one of the most technically stylish horror movies out there." It's also the once that forever cemented Dario Argento's reputation as a world-class horror director. The soundtrack was by Italian progressive-rock band Goblin, who would contribute to several of Argento's projects. Calling Suspiria "Argento's finest hour," a reviewer at IMDb said that "it's probably the closest anyone had come to putting a visual nightmare on screen so beautifully and disturbingly."
In 2008, MTV announced that a remake by Italian production company First Sun was in the works with Natalie Portman in the lead role, but the movie never materialized.
A 2018 remake starred Dakota Johnson as the ballerina and also starred Tilda Swinton. This remake for American audiences was directed by Luca Guadagnino.
This follow-up to Suspiria involves a young male poet living in Rome who investigates his sister's disappearance, leading him to the New York City apartment building where she'd lived—which turns out to also be the resident of an ancient witch. Film School Rejects calls it "a neon-soaked fever dream of a film….Haunting and beautiful and oh, so spooky, Inferno is a macabre masterpiece worthy of its supernatural notoriety." The murderer's hands throughout the movie are those of Dario Argento. Legendary director Mario Bava worked on some of the special effects but passed away shortly before the film's release.
One of a string of Italian-made cannibal-themed movies of the 1980s, Eaten Alive! (Mangiati vivi!) involves a young woman named Sheila (Janet Agren), who teams up with a mercenary (Robert Kerman) to search for her missing sister in New Guinea's primitive jungles. In one part of the jungle lives a religious commune led by a maniacal preacher whose assures his followers that they will not be devoured by the flesh-eaters who surround them. One particularly intense scene involves Sheila getting raped with a dildo that has been smeared with snake blood.
Italian horror master Lucio Fulci cranked out the three films in his "Death Trilogy in only two years—this is the second after City of the Living Dead (1980) and The House by the Cemetery (1981). The film is set in New Orleans—perhaps the world's most naturally spooky city—and involves a young woman who inherits a dilapidated hotel that, as her misfortune would have it, turned out to be built over one of the entrances to hell. The film, which was re-released decades later in America by longtime Fulci fan Quentin Tarantino, was released in Italy as E tu vivrai nel terrore! L'aldilà (And you will live in terror! The afterlife).
Tenebrae (the Italian word for "darkness") stars American actor Tony Franciosa as Peter Neal, an American writer who lives in Rome and finds himself stalked by a serial killer who slowly starts killing all of his associates while Neal is working on his latest book. An IMDb reviewer enthuses, "Painting sadistic imagery with stark light interiors, the blood never looked more red but this film in context has something truly beautiful amidst all the technical bravado and brutal violence." Quentin Tarantino has said that the scene where Jane is murdered with an axe and "paints the wall with blood" is his favorite death scene in cinematic history.
Of the 20 films Dario Argento directed, he says this is his personal favorite. Shot in English and later dubbed in Italian, it involves a young girl (Jennifer Connelly) who has the strange ability to communicate with insects. This unusual talent earns the attention of the proprietors at an exclusive Swiss boarding school, where she is flown in to help solve a string of murders of young female students. The movie was released in English as Creepers.
In Demons (Dèmoni), a group of Berlin moviegoers receive invitations to the screening of an unnamed film, then find themselves locked inside a movie theater where blood-crazed demons leap from the screen to attack them. Directed by Lamberto Bava (Mario's son) and produced by Dario Argento, the film's soundtrack features contemporary American artists such as Mötley Crüe and Billy Idol. A reviewer at IMDb calls Demons "A neat little monster mash featuring some nasty effects and some incredible haircuts. Some impressive visual moments show glimpses of a talent that Lamberto Bava never fully realised largely due to the dwindling interest in the Italian film industry for horror movies." A sequel, Demons 2, was released in 1986.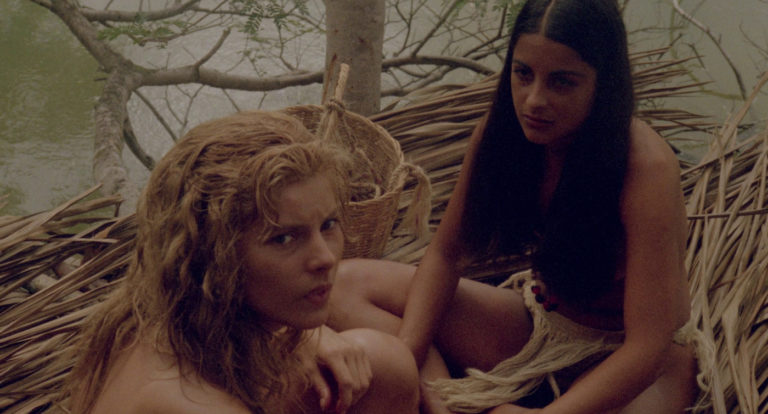 This film was also released as Amazonia: The Catherine Miles Story and Cannibal Holocaust 2: The Catherine Miles Story, although it has nothing to do with the original Cannibal Holocaust film except for the cannibalism—it was not made nor sanctioned by the original film's producers, although it attempted to capitalize on the original's success and notoriety. Seeking to avenge her parents' murder by cannibals, Catherine Miles (Elvire Audray) wanders into the Amazon jungle, only to be taken prisoner by headhunters and to fall in love with their chief warrior. There is nudity throughout the film.
Directed by Lamberto Bava, Delirium (released in Italy as Le foto di Gioia, or "Photos of Gioia"_ involves a former prostitute who inherits a men's magazine called Pussycat after her husband dies. A stalker/admirer of hers begins killing her female fashion models one-by-one and sadistically snapping pictures of their mutilated cadavers posed in front of semi-nude photos of them in the magazine. Even more sickeningly, Pussycat keeps selling more copies with every new murder.
The "cool kids" at St. Mary's College in New England play a prank on an unpopular misfit girl named Kathy that goes horribly wrong. Kathy winds up in a coma after being hit by a car. A stunning new girl named Eva inhabits Kathy's old dorm room—but Kathy, who is still comatose on a hospital bed, inhabits Eva's soul and sets out to torment her former tormentors. The most intense scene involves a girl slowly being killed by the snails that slither all over her body.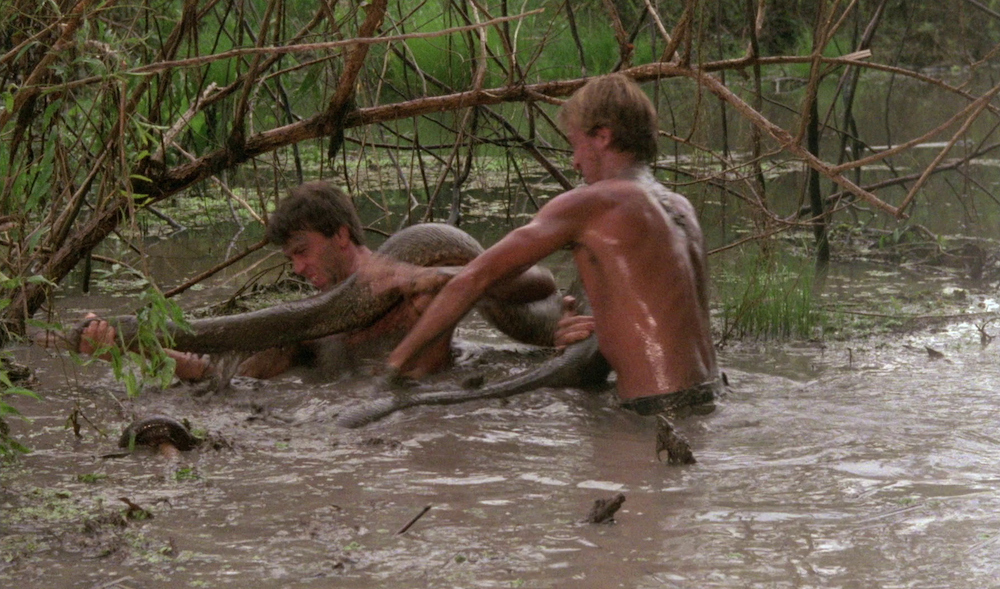 Just as with White Slave, Green Inferno is another cannibal film that was also released as Cannibal Holocaust II, although it had nothing to do with the original Cannibal Holocaust. It was released in Italy as Natura contro(Against Nature) and revives the timeworn theme of civilized Westerners venturing into the jungle, but this time the twist is that they are not captured and tortured by the natives, but by a group of Western treasure hunters.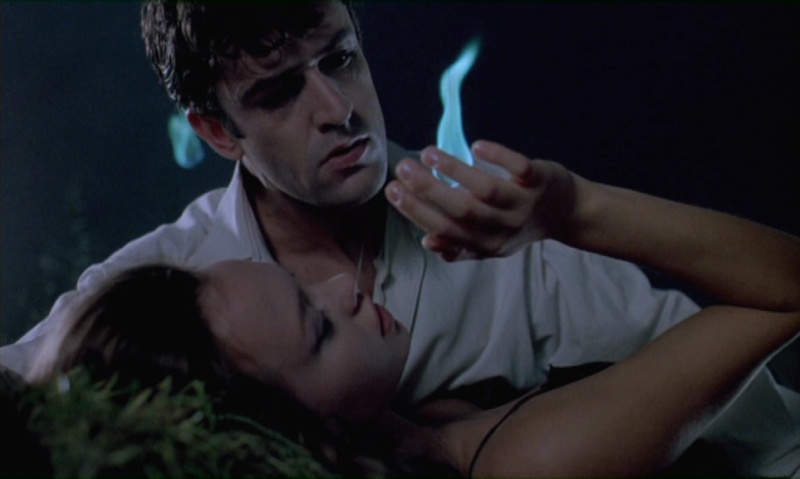 In what has been called "the weirdest zombie movie ever made," The Cemetary Man (Dellamorte Dellamore) tells the sad tale of a lonely, bullied gravedigger and cemetery night watchman named Francesco Dellamorte (Rupert Everett), who has a problem with the dead bodies that are sent to his cemetery—they only stay dead for a week. After that, they bust out of their coffins and seek human flesh to consume. Despite the sad and gruesome subject matter, The Cemetary Man is also a comedy whose irreverence has been compared to Monty Python.
After a long hiatus, Sleepless (Non ho sonno) marks Dario Argento's return to the giallo genre. A retired police detective (Max von Sydow, who played the title role in The Exorcist) partners with an amateur detective to investigate "The Dwarf Murders," which happened back in 1983. The main suspect had been a novelist of giallo paperbacks who was also afflicted with dwarfism; the case was closed when he died. But then, 17 years later, The Dwarf Murders begin again….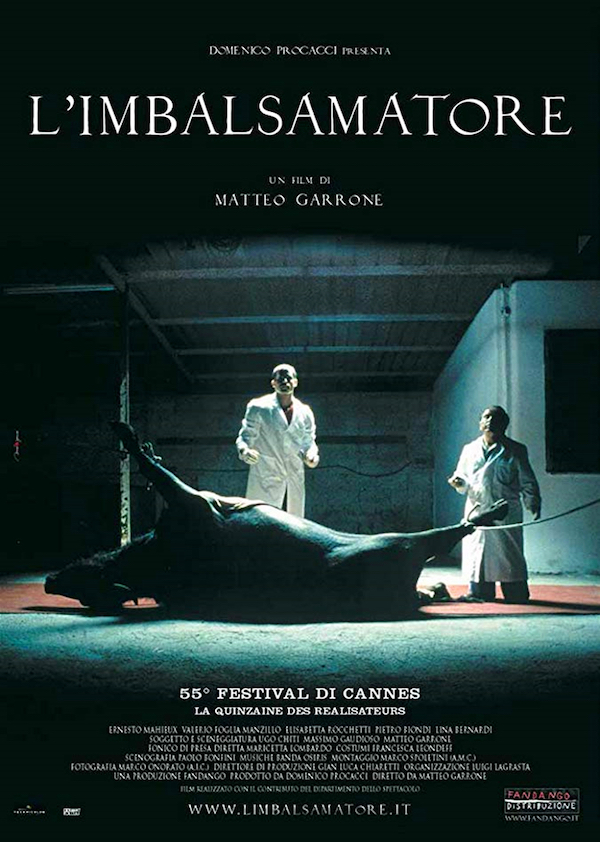 A very creepy offering that involves an embalmer who takes on an unemployed assistant—only for their fledgling relationship to take a very dark turn—The Embalmer (L'imbalsamatore) is based on the 1980 murder of a taxidermist by his apprentice. Giving the film two stars out of four, Combustible Celluloid says, "Director Matteo Garrone and cinematographer Marco Onorato use dramatic shadows to cook up some memorable images — most notably that strung-up cow on the film's poster — but this story is far too transparent to hold our attention for long."
The final installment in Dario Argento's Three Mothers trilogy, Mother of Tears (released in Italy as La Terza madre, "The Third Mother") was also written by Argento and starts his daughter Asia as well as his longtime lover (and Asia's mother) Daria Nicolodi. The excavation of a 19th-century Catholic official also unleashes the savage spirit of a witch who inflicts unending chaos on Rome. The screenplay underwent several rewrites, and Mother of Tears wound up being the most poorly received entry in Argento's career.
Other Italian Horror Movies