The Best 60s Horror Movies
The 1960s were foundational for the imminent modern horror and sci-fi film genres. View these iconic 60s horror movies for scares that shaped horror forever.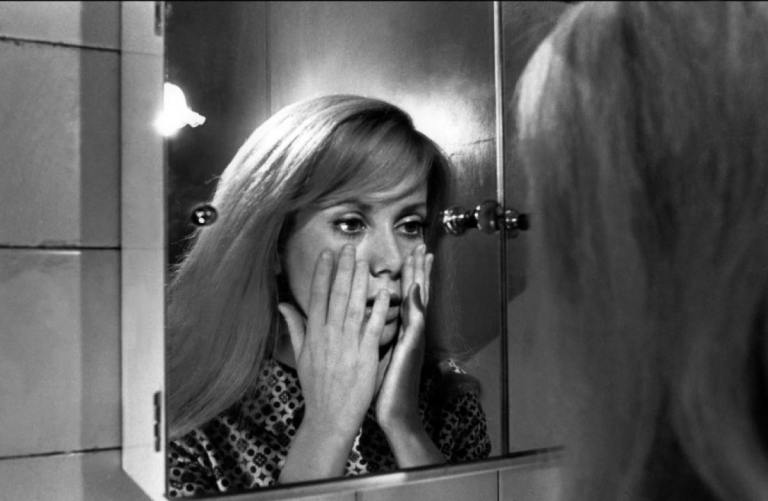 The 1960s were a foundational decade for what would become the modern horror genre and Hollywood sci-fi films. Many of the movies on this list would inspire critical films in cinematic history such as The Blood on Satan's Claw (1971), Star Wars (1977), Evil Dead (1981), and Wes Craven's A Nightmare on Elm Street (1984).
Sixties horror movies were also deeply inspired, not by a Hollywood film, but by a TV show: The Twilight Zone (1959-1964), which explored supernatural themes with average, everyday characters. The film Invasion of the Body Snatchers (1956) also was critical in inspiring 60s horror movies.
British film company Hammer Films produced a cluster of Frankenstein films from 1957-1974, including Frankenstein Must Be Destroyed (1969) that would inspire much of pop culture and horror fandom.
The following is a list of 1960s horror films that were not only iconic and influential but which were so weird, they could have only been made in the 1960s.
1960s Horror Movies
Released in April 1960—right at the dawn of a new decade that would forever alter popular culture—Peeping Tom came out a couple months before Alfred Hitchcock's Psycho, the other film that would forever change the horror genre. This psychological thriller about a young man named Mark who became a serial killer as a result of his father's endless psychological bullying during childhood shocked audiences to the point that it was pulled from British theaters after only five days, and it ruined the career of Michael Powell, who until that point was one of England's most respected directors. What was most disturbing to audiences is that it drags them into Mark's lonely world as he films his victims' expressions while he's killing them. Considered one of the very first slasher films, Peeping Tom has gradually gained recognition as a masterpiece and the first truly great horror film of the 1960s.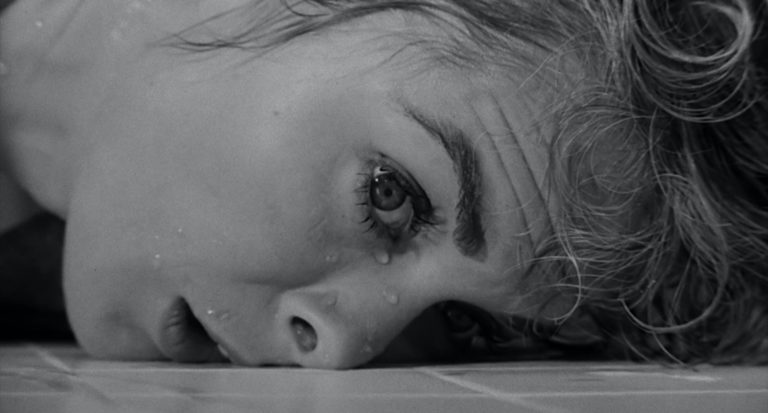 In a film that shocked American audiences as much as Peeping Tom traumatized British filmgoers, Alfred Hitchcock turns the Robert Bloch novel into a horror masterpiece. Janet Leigh stars as a frustrated Arizona secretary who embezzles $40,000 from her employer, then escapes into rural California, only to end up at the Bates Motel, a dilapidated and decrepit lodging house run by Norman Bates, who seems to be endlessly belittled by his mother. Hitchcock, a pioneer of early horror cinema going back to the Silent Era, masterfully blends horror and suspense—especially in the infamous "shower scene," where Janet Leigh is stabbed to death while showering. It is reputed to be the most-watched scene in film history.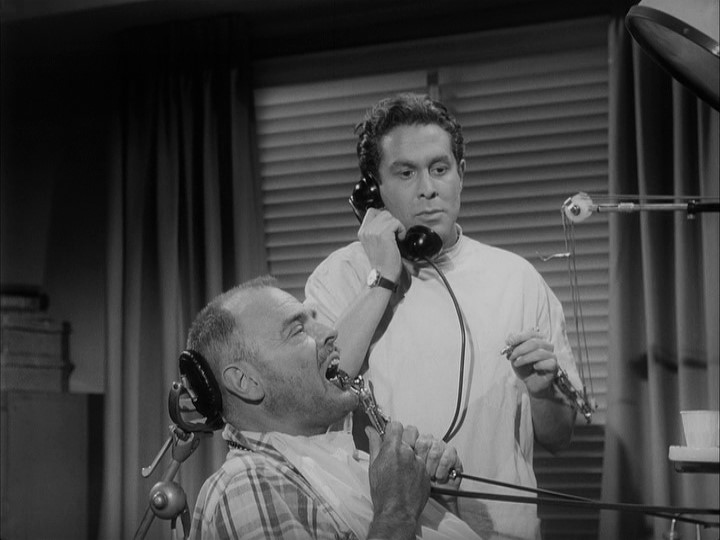 Director and producer Roger Corman is known as the "King of B-Movies," having directed over 50 low-budget sci-fi and horror films as well has producing nearly 400 films in the same genre from a career spanning decades. The Little Shop of Horrors is a small masterpiece regarding a young man in a flower shop who discovers to his horror that the plant he's been feeding is carnivorous and has an insatiable appetite for human flash. The film also features a young Jack Nicholson as a masochistic dental patient. Little Shop was later turned into a successful Broadway musical and a 1986 full-color black-horror comedy musical.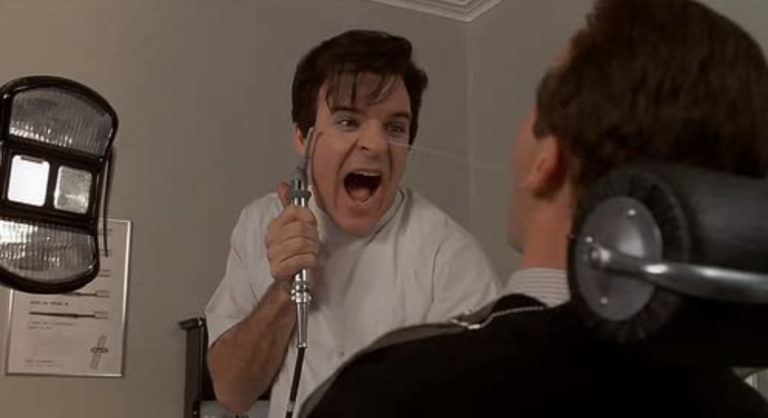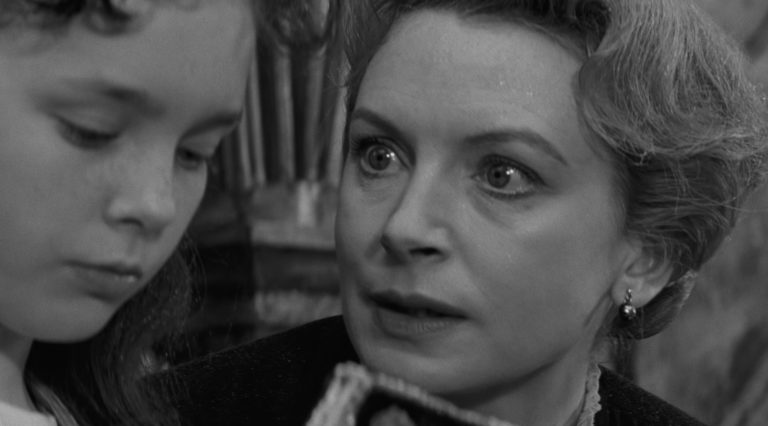 In this great movie in the psychological horror genre, British director Jack Clayton attempts a movie version of Henry James's The Turn of the Screw using a screenplay that was cowritten by Truman Capote. Deborah Kerr stars as a governess who gradually realizes to her horror that the house and grounds where she supervises two small children is haunted. Many have described her acting in The Innocents as the finest horror performance by any actress throughout the entire 1960s.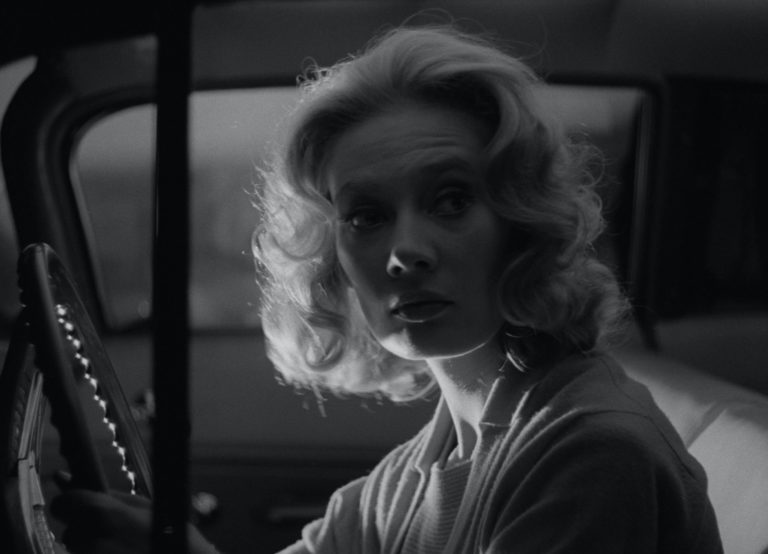 Filmed in only three weeks, this little black-and-white oddity is the only movie ever made by director Herk Harvey. A young blonde woman is injured in a hot-rodding accident that sent the car in which she was riding over a bridge railing, killing all the other passengers. Claiming that Carnival of Souls reminded him of the later films Blue Velvet and Night of the Living Dead, Roger Ebert called it "an odd, obscure horror film that…still has an intriguing power. Like a lost episode from Twilight Zone, it places the supernatural right in the middle of everyday life and surrounds it with ordinary people."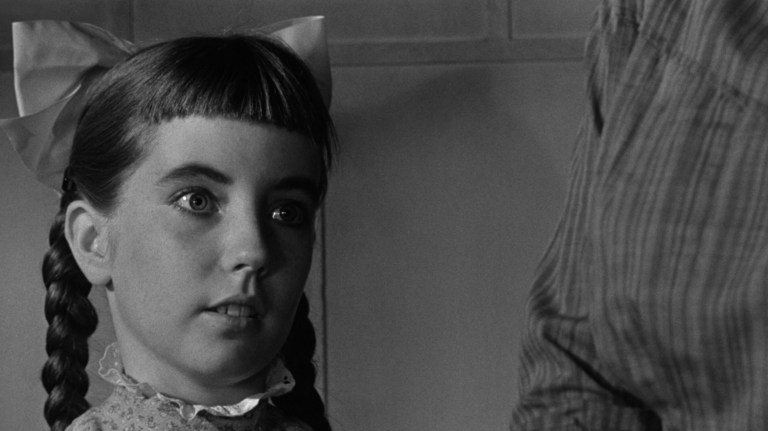 This Oscar-nominated horror film by director Robert Aldrich is about two elderly sisters—Jane (Bette Davis), who was a tyrannical child star, and her younger sister Blanche (Joan Crawford), who was considered less pretty but whose stardom eventually eclipsed Jane's as they both reached adulthood—that is, until Blanche was crippled in a mysterious car accident and left in a wheelchair at the mercy of her vain, tantrum-throwing older sister. Jane puts Blanche through untold horrors, including an attempt at forcing her to eat a cooked rat. The film derived a lot of its dramatic tension from the fact that both stars—Davis and Crawford—actively despised one another in real life. But this theme of older women torturing one another became known as "hag horror" and played out in subsequent films such as 1964's Hush, Hush, Sweet Charlotte.
In what is the ultimate "nature gets revenge against humans" film of all time, Tippi Hedren stars as a Melanie Daniels, a beautiful blonde clerk in a San Francisco pet shop who accepts an invitation by handsome bachelor Mitch Brenner (Rod Taylor) to visit him at his home in the sleepy seaside town of Bodega Bay, CA. As Melanie innocently drives her sports car north of San Francisco to deliver Mitch a surprise gift of two lovebirds, she is entirely unaware that the town will soon be swarmed with angry, violent birds—for no apparent reason at all, a plot twist upon which Hitchcock insisted simply to amplify the terror. There is absolutely no musical soundtrack, and the sounds of the birds' incessant squawking were generated electronically. Although based on a 1952 novel of the same name, perhaps the most disturbing thing about The Birds is that it was also based on a bizarre real-life 1961 invasion of disoriented birds who slammed themselves into houses in California's Monterey Bay area.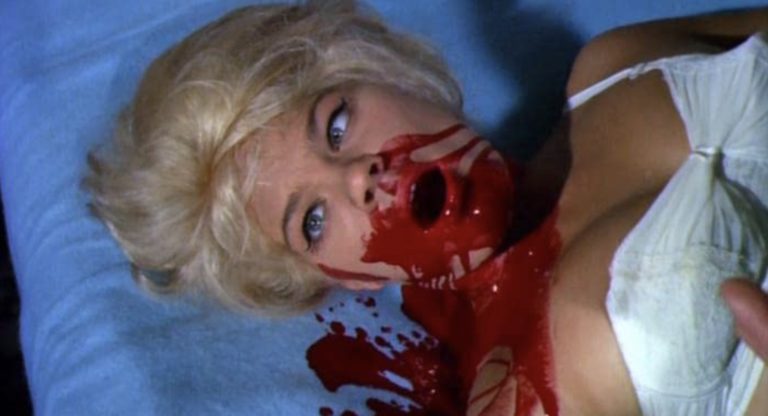 This is undeniably the first splatter film—what Psycho and Peeping Tom only hinted at, Blood Feast shows in excruciatingly gory detail. The plot involves a demented Egyptian caterer named Fuad Ramses (Mal Arnold) who is using human body parts in a "blood feast" to resurrect the goddess Ishtar. A woman's leg is hacked off to the bone in the first scene. A woman's tongue gets ripped straight out of her throat and is held dangling and bloody in front of the camera. Another woman has her beating heart ripped right out her rib cage. Director Herschell Gordon Lewis singlehandedly invented the splatter genre with this full-color offering that grossed $4 million on a budget of less than $25,000. Blood Feast is still hard to watch even by today's standards—it is unremittingly and unapologetically gory.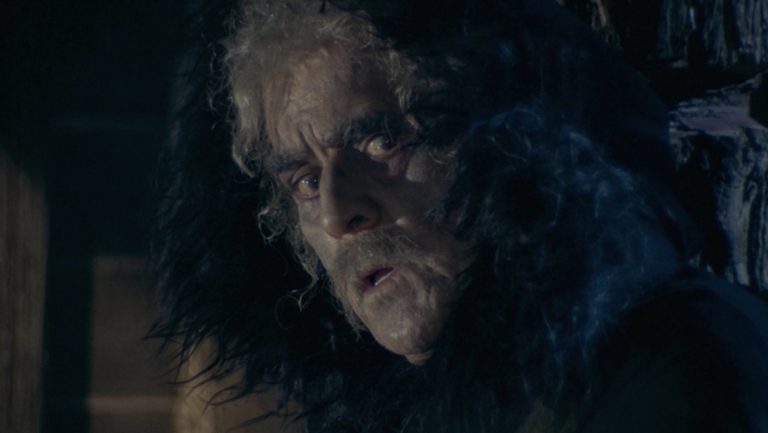 Boris Karloff—who along with Bela Lugosi should truly be called the king of horror-movie actors, especially in his role as the original Frankenstein in 1931—acts as the narrator for a trilogy of horror stories by famed Italian director Mario Bava. One story involves a call girl who acquires a stalker; another involves a nurse who gets tormented by the owner of a ring she acquires while living in a haunted house; and the segment staring Karloff will always be remembered as one of his last great performances. Trivia: Rock band Black Sabbath was called "Earth" when they appeared across the street from a showing of the film Black Sabbath in 1968. Singer Ozzy Osbourne noted that the lines for the film were longer than the lines to see the band. Realizing that "horror sells," he abruptly changed his band's name to Black Sabbath.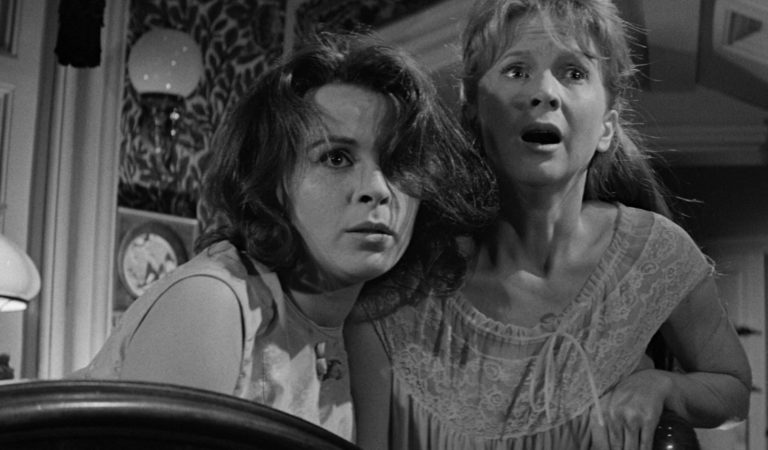 Director Robert Wise's adaptation of Shirley Jackson's novel The Haunting of Hill House is a supernatural horror film that Martin Scorsese has claimed is his favorite horror movie of all time. Hill House has stood for 90 years and now seems to be haunted, seeing as how anyone who has ever lived there has met a strange and tragic demise. A doctor assembles a team of people whose mission is to determine whether the house is truly haunted. A writer at the BBC gave the film a mixed review: "The problem lies with a foggy screenplay that is happy to throw up a confusing array of questions while failing to provide answers…the star of the film is undoubtedly the house, and once inside it begins not only to haunt the characters but the viewer, too."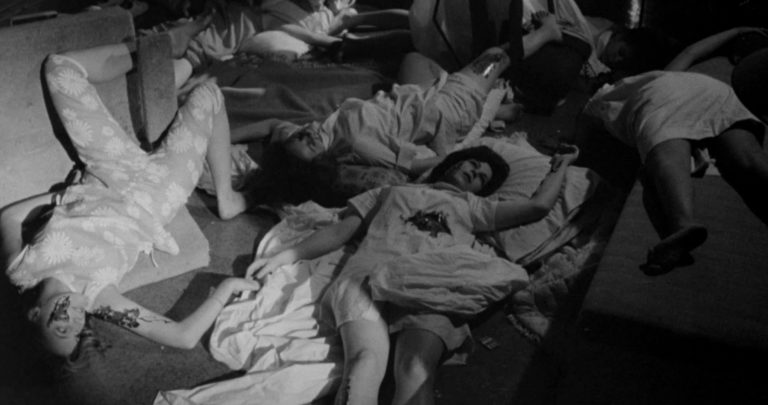 Billed as only the second "monster musical" in film history, Horror of Party Beach was eclipsed by a mere month by Ray Dennis Steckler's The Incredibly Strange Creatures…, which is reviewed below. This black-and-white rockabilly beach movie features endearing performances by a group called the Del Aires, who keep everyone at the beach dancing—that is, when they aren't being murdered by a gilled monster that emerged from the sea after nuclear waste was accidentally spilled on some human skeletons in a shipwreck off the Connecticut coast. Classic Sci-Fi explains why the film is a quintessential 60s horror movie: "50s Civility was crumbling. 60s Savagery — the era of Helter Skelter and Chainsaw Massacre — was rising…[The Horror of Party Beach] is a mixture of genres popular with the drive-in crowd in the early 60s. The overall effect will be quite hokey for viewers who expect sophistication. People with a soft spot for low low budget 50s-style monster movies will find lots of cheese to love."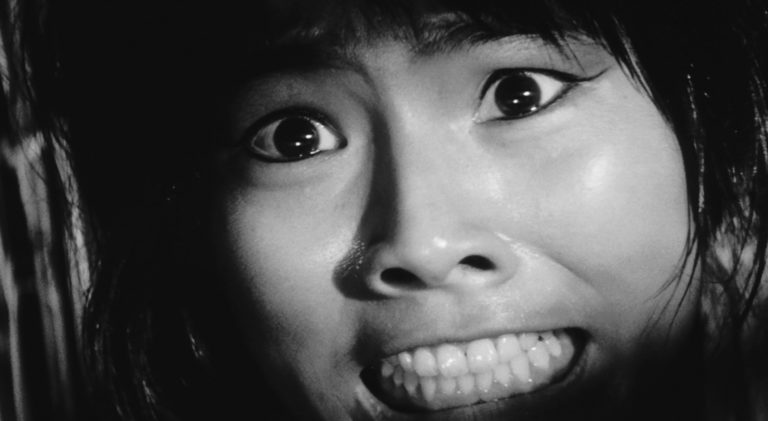 Set in rural Japan in the 14th century during a civil war, two women—a mother and her daughter-in-law—lie in wait to kill samurai soldiers while they are sleeping and sell their belongings for a living. But as cold-blooded as they are, the women realize they cannot live without having sex with men. Electric Sheep Magazine explains that "Tension in the film arises when this need for physical survival is met with erotic desire….The bleak brutality and violence is echoed in the stylistic choices for the film."
If you thought that this movie had the longest title in horror history at the time of its release, you'd be wrong—that honor goes to Roger Corman's The Saga of the Viking Women and Their Voyage to the Waters of the Great Sea Serpent. Topping many "Worst Movie Ever Made" lists, this is a "monster musical" in the vein of Horror of Party Beach, only this film takes place at a seaside carnival where a malevolent psychic woman turns her clients into zombies using a cheesy old spinning hypnotic wheel. In 1973, famed rock critic Lester Bangs gave Incredibly Strange Creatures a sympathetic review: "…this flick doesn't just rebel against, or even disregard, standards of taste and art. In the universe inhabited by The Incredibly Strange Creatures Who Stopped Living and Became Mixed-Up Zombies, such things as standards and responsibility have never been heard of. It is this lunar purity which largely imparts to the film its classic stature."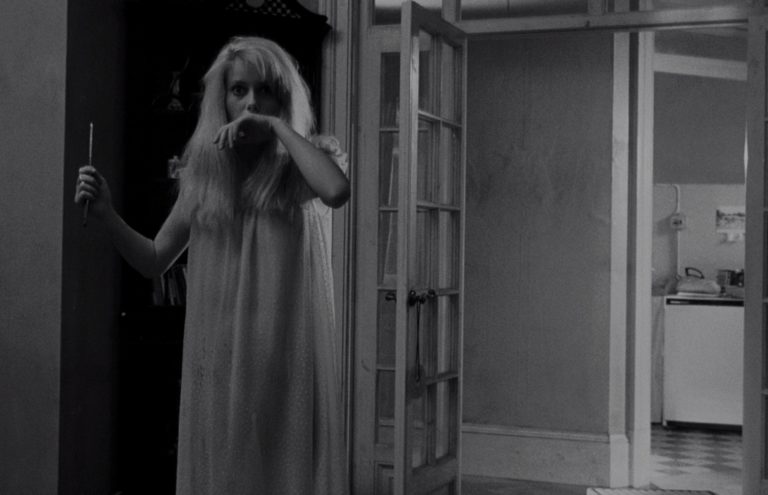 Roman Polankski's first English language film, Repulsion is considered the "mother" of all neurotic woman movies. Catherine Deneuve stars as Carol, a shy manicurist who lives with her sister Helen. While many men notice the beautiful Carol, she is terrified of men, including her sister's boyfriend. Even the sight of his razor in their shared bathroom causes her extreme anxiety.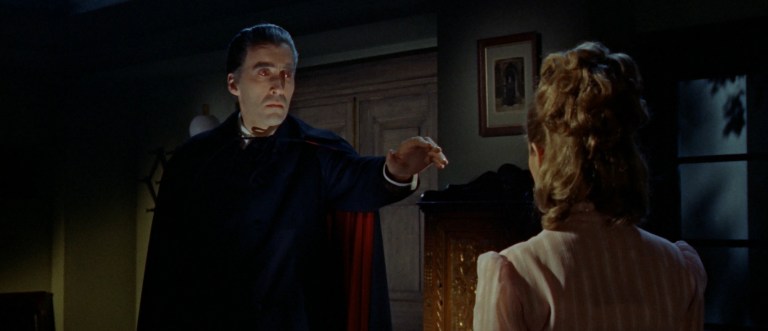 Brought back years after he was reduced to ashes years prior, Dracula preys on travelers who stay in his castle. While not as highly regarded as its predecessor Dracula (aka Horror of Dracula, 1958), Dracula: Prince of Darkness is still an entertaining classic of Hammer's highly influential monster movies.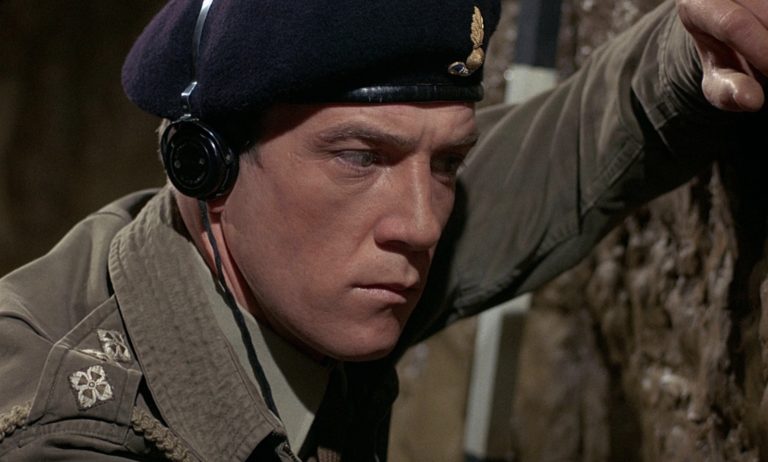 Released in the US as 5 Million to Earth, this British sci-fi horror film is the third in a trilogy of Quatermass films beginning with The Quatermass Experiment (1955) and Quatermass 2 (1957). It is said to be the only film of the trilogy that writer Nigel Kneale, creator of the fictional scientist Bernard Quatermass, actually liked. This time around, Dr. Quatermass is brought in to examine a strange cylindrical object that was found near a pile of primate bones—and finds that it is a spaceship rather than a bomb, and the bones are those of Martians who inhabited Earth five million years ago.
In a strange fusion of country bumpkin comedy and horror, Hillbillys features country singer Ferlin Husky as singer Woody Weatherby, who is headed to the Nashville Jamboree with a blonde bombshell named Boots Malone (Joi Lansing). En route to the Jamboree, they get caught in the crossfire of a shootout between criminals and the local sheriff, forcing them to retreat to a local mansion that turns out to be haunted. This is where they encounter living skeletons and a predatory gorilla who temporarily kidnaps Boots. The film also features cameos by country-and-western stars Merle Haggard and Sonny James.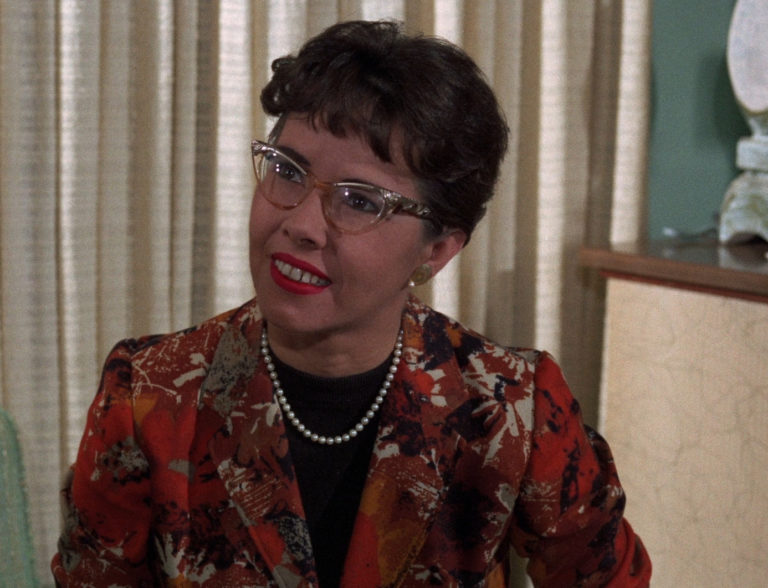 This is probably the most respectable film in the entire canon of Herschell Gordon Lewis, the "Godfather of Gore," who makes a cameo appearance as a sailor with a mustache and a British accent. The plot involves a businessman who transforms into a vampire after drinking brandy he doesn't realize is laced with vampire's blood, which sends him on a holy mission to kill anyone who has ever been involved in the execution of vampires. According to Mondo Bizarro Cinema: "Brandy is good. Brandy that turns you into a vampire is slightly less good. A rich businessman is delivered a mysterious box from Transylvania with the liquid in it. As time and his level of consumption passes, the man becomes more reclusive and his mood changes dramatically. Around the same time, some mysterious and violent murders are taking place."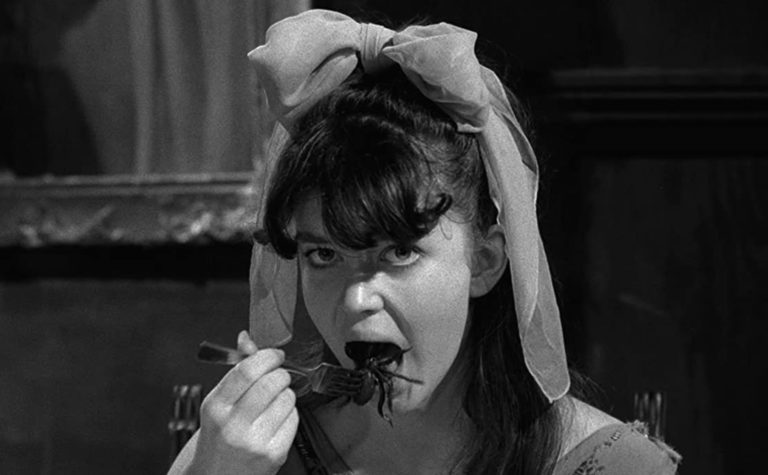 Shot in only 12 days during a scorching-hot August in 1964, Spider-Baby star Lon Chaney Jr. had to be wiped down by crew members due to the fact that the small, hot sound stage left him bathed in sweat. Also released as The Maddest Story Ever Told, the film stars Chaney as Bruno, the caretaker of three demented nephews and nieces who suffer from "Merrye Syndrome," a degenerative disease that causes them to regress physically and mentally as they get older.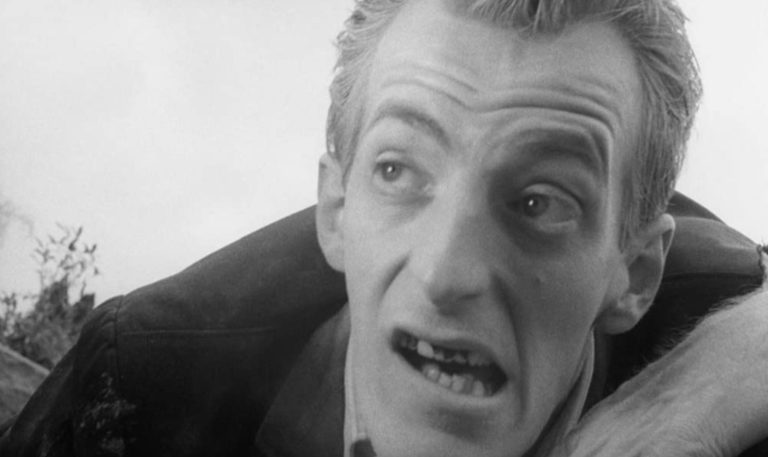 This cult classic from George A. Romero is the zombie film to end all zombie films. Shot on a meager budget of only $114,000, it also earned more than 250 times its budget, making it one of the most successful independent films in history. The plot involves a group of Pennsylvanians who, fleeing the invasion of cannibalistic zombies, have all found themselves barricaded inside the same abandoned farmhouse. Night of the Living Dead spawned countless sequels and remakes. For the time, it was groundbreaking in that it featured a black man as the heroic leading character.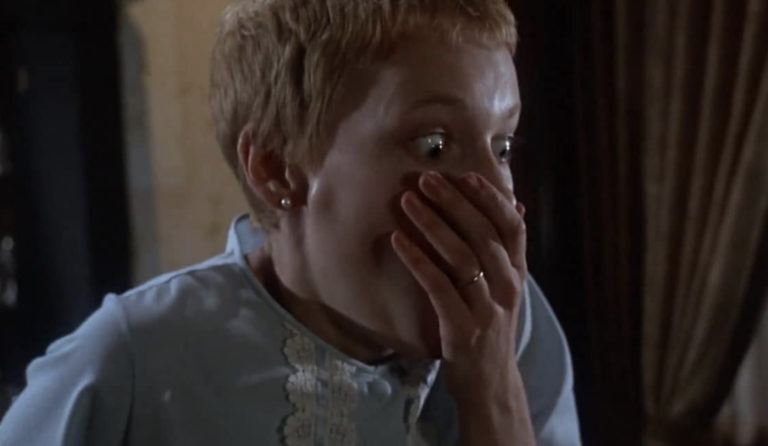 Although The Exorcist and The Omen were huge 1970s blockbusters in the "Satanic horror" genre, this is the film that got the entire ball rolling. Basing his film on Ira Levin's novel about witchcraft and demons in modern-day Manhattan, director Roman Polanski doesn't wait until the very end to reveal the gruesome body-horror secret of Rosemary's baby like the novel did—in fact, early on in the film, you can sense that there's something not quite right with Rosemary's neighbors and husband—and the film's ending, in which her child is revealed to be the son of Satan, merely cements the terror. According to Roger Ebert, "Roman Polanski's Rosemary's Baby is a brooding, macabre film, filled with the sense of unthinkable danger….Rosemary makes her dreadful discovery, and we are wrenched because we knew what was going to happen–and couldn't help her."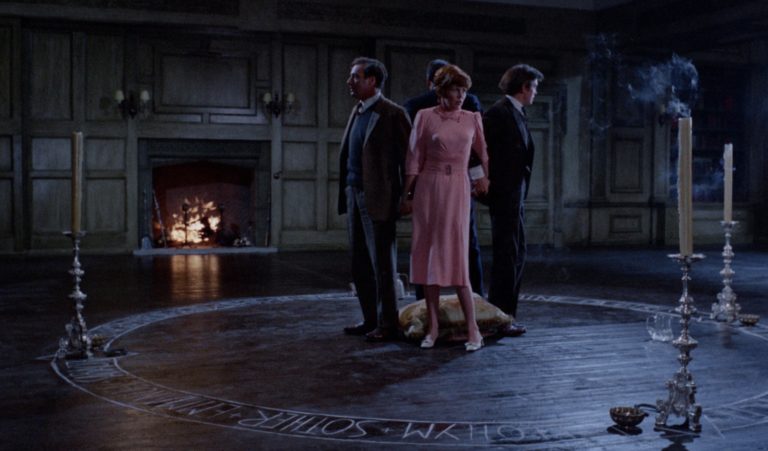 In this mishmash of terror, Satanic possession, and gothic horror, a group of devil worshipers set their sights on converting two new victims. Based on a 1934 novel of the same name, The Devil Rides Out is set in London and stars Christopher Lee as a duke who struggles to gain complete control of his acolytes. Unlike most Hammer films, this one contains very little violence or sexual content.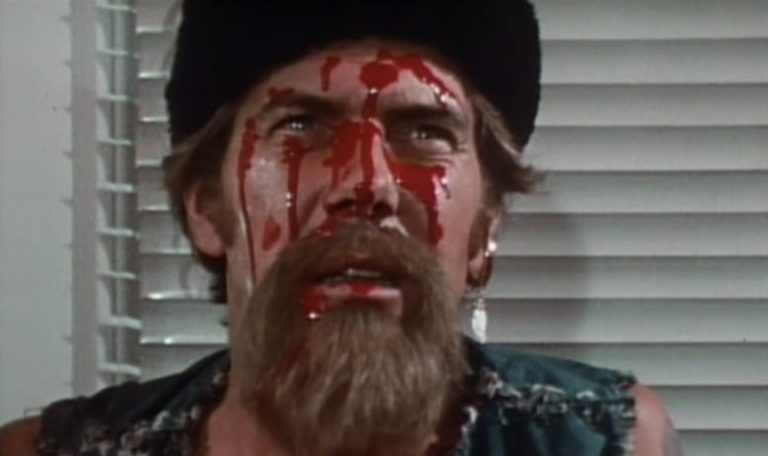 Teen idol Russ Tamblyn stars as "Anchor," leader of a malevolent biker gang known as The Satans. They head out into the California desert seeking trouble, which they easily find. As they begin to kidnap and torture random victims, one of them manages to escape their grip—but stranded out there in the hot sand, will he be able to reach civilization before The Satans catch up with him? Satan's Sadists is most notable for the fact that much of it was filmed at the Spahn Ranch at precisely the same time it was occupied by members of the Manson Family. The film's advertising campaign even included the line, "Filmed in the exact location that the Tate hippie killers lived their wild experiences!"
Other 60s Horror Movies
Further Reading