Best Horror Movies of 2021, Ranked
What was the best horror movie of 2021? Here is the definitive watch list according to true horror fanatics.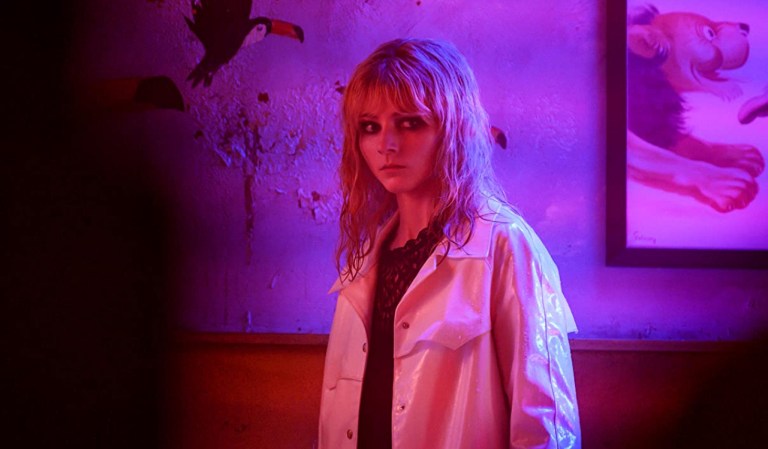 2021 meant a return to movie theaters and a great deal of horror releases on streaming platforms like Netflix, Amazon and Shudder, as well as newer platforms like Peacock, HBO Max, and Paramount Plus.
The two biggest blockbuster horror movies of 2021 were A Quiet Place Part II ($160 million) and Halloween Kills ($92 million) — and economically speaking they were the two most popular horror films of 2021. The horror-adjacent film Ghostbusters: Afterlife was also released and made $122 million.
This article explores the top and best horror movies of 2021 according to the Creepy Catalog staff.
Best Horror Movies of 2021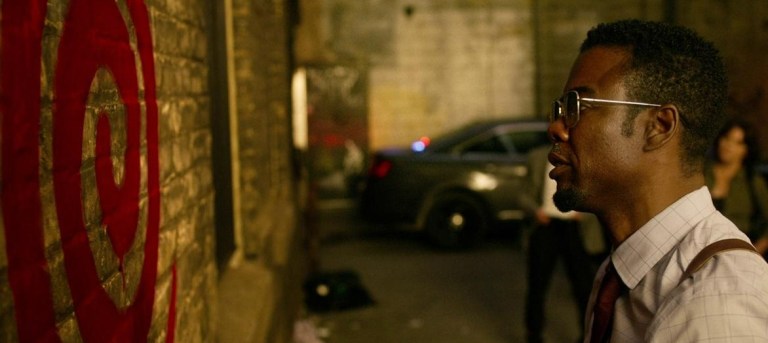 Spiral (aka Spiral: From the Book of Saw) breaks away from the convoluted plot threads of the first seven Saw movies and 2017's Jigsaw by focusing on brand new characters. Chris Rock's performance as a detective investigating a series of Jigsaw-style crimes makes Spiral is worth the price of admission alone. Fans of the series will definitely want to check it out. Fans of solid mysteries with a violent edge will also want to take a look, since Spiral stands on its own as a complete experience without the audience needing to know anything about the lore of the Saw movies.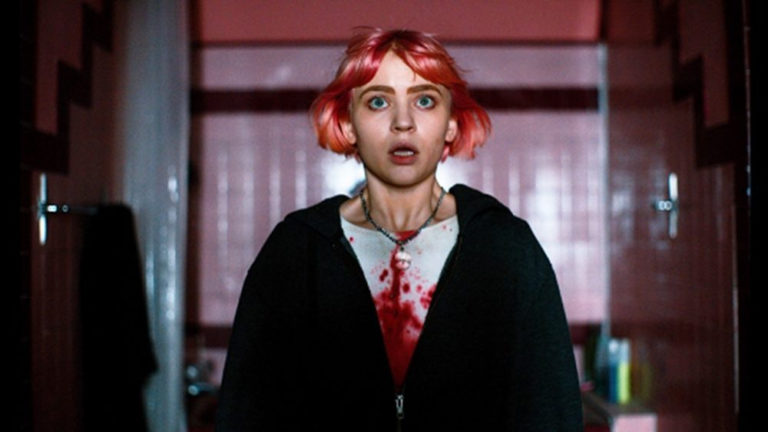 This movie is just really weird and that makes it great. It's not a sequel to anything and there are no tropes we've seen a million times before. It's about a family of four who take shelter in their home's large bathroom during inclement weather only to find themselves trapped by a fallen tree outside the bathroom's door. The family fight each other and try to break down the door. Eventually, it becomes apparent that someone should have come for them by now. Something is going on out there.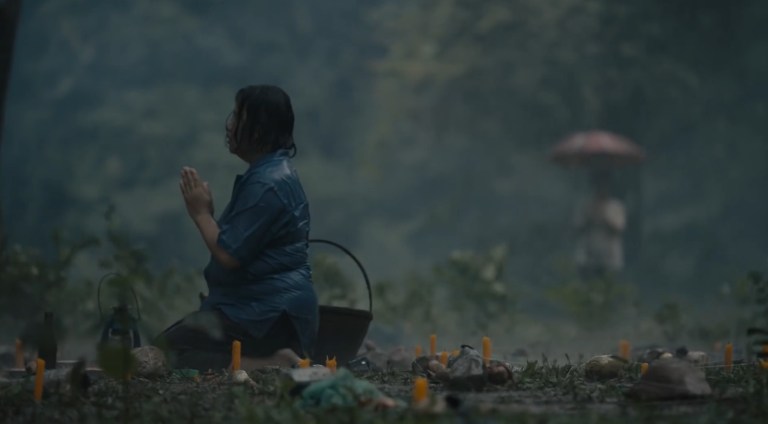 Exclusive to Shudder, The Medium is a found-footage horror movie about a young woman who becomes possessed by a malevolent entity. The movie initially takes the form of a pseudo-documentary as a film crew follows the shaman of a small village in Thailand, but the film shifts perspective to follow the shaman's niece when she begins showing signs of possession. The Medium takes a while to get going, but once it does, the momentum (and the scares) builds and builds to a terrifying climax that blends folk horror and movies about exorcisms.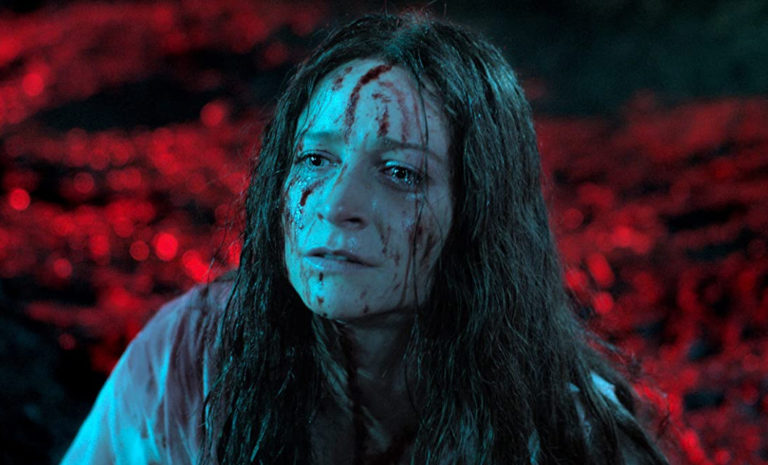 Censor tells the story of Enid Baines (Niamh Algar), a conservative woman whose job is to view obscene and repulsive movies so she and her coworkers can recommend what cuts need to be made before the films can be released to the public. When one of the movies Enid screens contains a scene way too close to a tragedy that occurred in her real life as a child, past traumas begin to rise up in Enid's mind. Enid goes on a hunt for the truth behind the movie and its filmmakers, a hunt that leads to mental collapse and murder. Censor is a superb psychological horror movie with a wonderfully unreliable narrator that makes viewers question what is real and what is make-believe.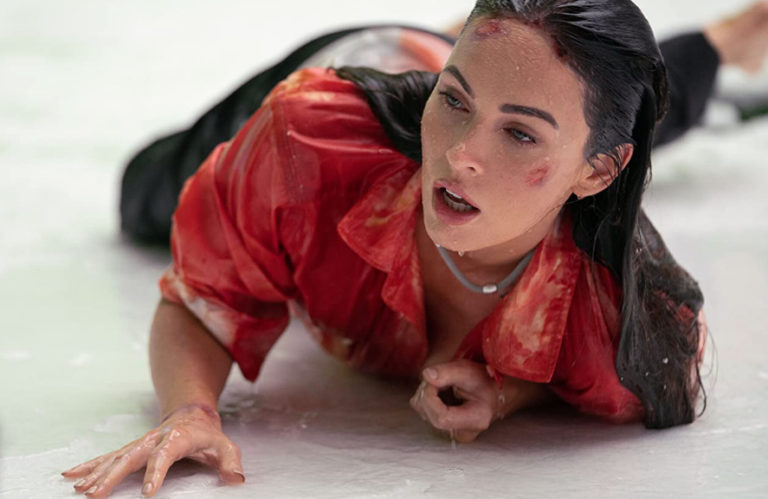 Till Death is about a woman who wakes up after a romantic night with her husband handcuffed to him as he commits suicide. At first the horror is that he has removed their phones and she is just stuck at their isolated cabin handcuffed to his dead body. Then, she discovers her late husband had even worse plans in store for her. Be aware that if you're not here to watch Megan Fox carry a movie with sarcastic jokes, there is really no way you will like this movie. However, it is really suspenseful and fun. It's a cross between Gerald's Game (2017) and Jennifer's Body (2009), but with a really scary (and really human) bad guy.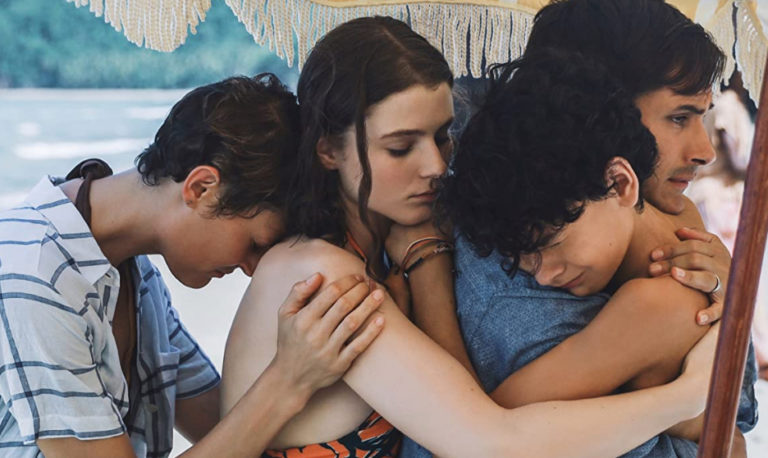 Old is acclaimed filmmaker M. Night Shyamalan's attempt at a family drama. The scope of the film is ambitious, and critics say the film falls flat because it moves between so many different genres — body horror, melodrama, comedy, thriller, sci-fi — and the result induces a cinematic whiplash. Or, from a more sympathetic perspective, the result is one of the most ambitious and thought-provoking films of 2021.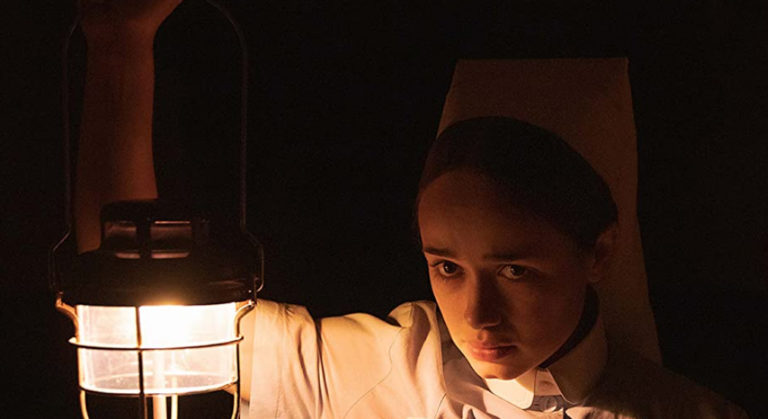 Set in 1970s London, The Power is a supernatural horror movie about a young nurse forced to work the night shift in a hospital with its power shut off. The nurse, Val (Rose Williams), begins to see and feel things in the darkness, and she and the few other people working in the building are in for a night of terror inspired by the hospital's dark history. While the premise might sound rather conventional, the film's execution is what makes it stand out. As histories are unraveled, it becomes clear that the reasons behind every fright resonate with a meaning that transcends a typical haunted-house narrative.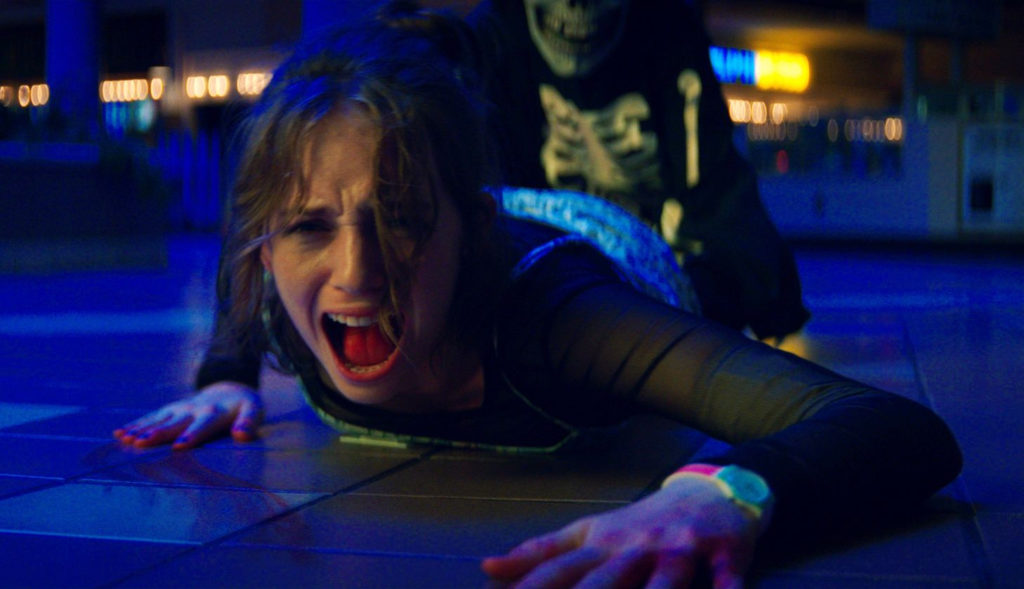 Though technically three movies, Fear Street is best considered as one story told in three parts. Fear Street is loosely inspired by the series of teen horror novels of the same name by R.L. Stine, and the films each serve as tributes to different eras and subgenres of horror movies. In order, Fear Street Part 1: 1994 feels like a teen slasher in the vein of Scream (1996), Fear Street Part 2: 1978 is a campground-based slasher like Friday the 13th (1980), and Fear Street Part 3: 1666 is a witchcraft movie kind of like The Crucible (1996).
The story involves the town of Shadyside and a curse that has claimed the lives of many people (mostly teenagers) over the past few centuries. A group of teens set out to end the curse when they discover they might be the next victims. That propels the trilogy on a course that involves supernatural killers and lots of flashbacks as the history of the town is explored. The movies are teen horror at their heart, but in a fun, R-rated kind of way.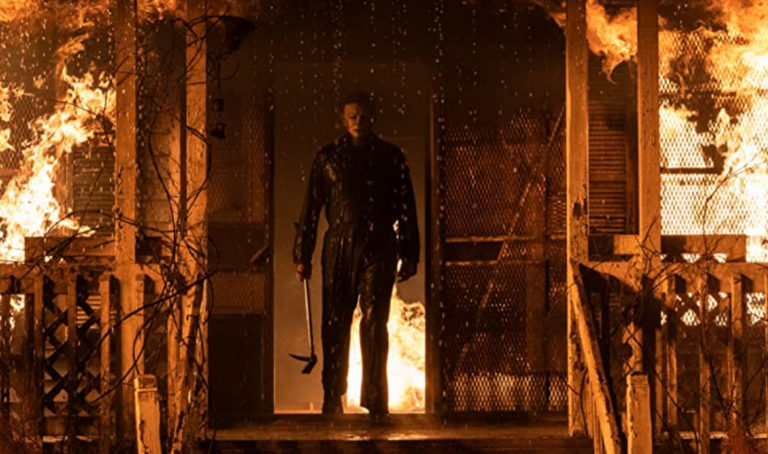 With Halloween Kills, director David Gordon Green continues the tale of Michael Myers by picking up the story on the same night that Halloween (2018) takes place. Michael continues his night or murder as the people of Haddonfield, led by Tommy Doyle who survived an encounter with Michael in 1978, try to end the boogeyman's reign of terror. Halloween Kills takes the story in a direction that many people didn't expect (which became a hot topic on social media after the film's release), but with lots of brutal kills and more than a little nostalgia for fans, the movie exceeded expectations during opening weekend in October.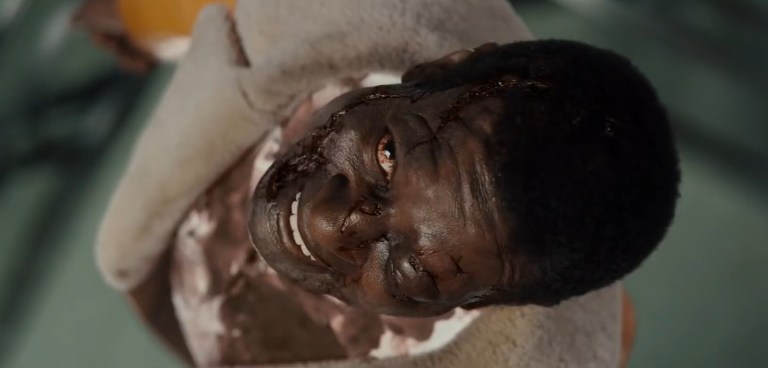 While technically the fourth movie in the Candyman franchise, the 2021 film is a direct sequel to the original Candyman from 1992. There will be no spoilers here, but the new Candyman does a fantastic job of weaving the story from the original into an updated and thoroughly modern horror movie. Just like the 1992 film, the 2021 Candyman plays with the idea of how and why urban legends persist in certain regions and communities. The film takes place in and near the Cabrini-Green housing project in Chicago and follows an artist, Anthony McCoy played by Yahya Abdul-Mateen II, as he becomes obsessed with the story of the Candyman. The film has many striking visuals, almost looking stylized at times with its use of color, and it is a great supernatural slasher film that uses psychological horror to enhance its scares.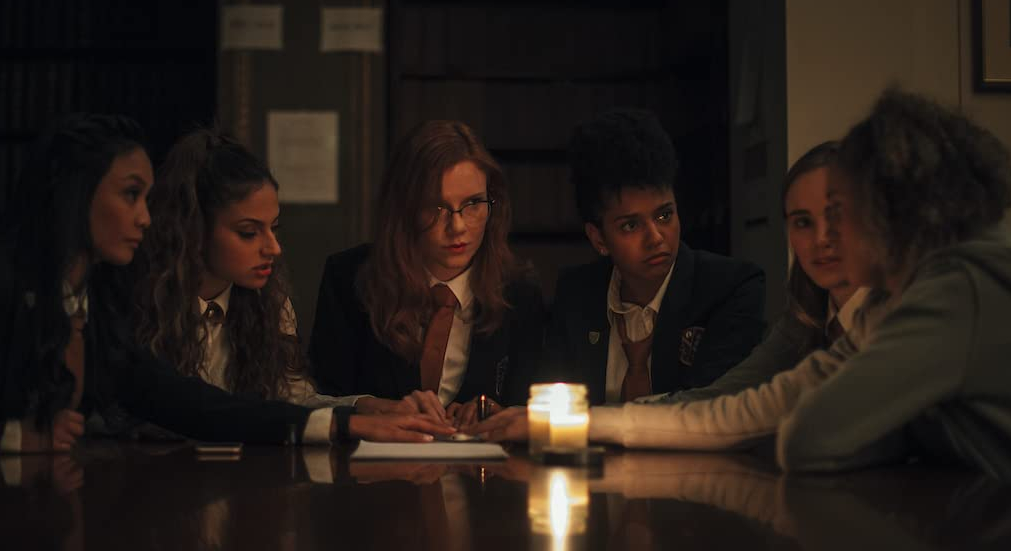 Suki Waterhouse stars as Camille, a new student at the Edelvine Academy for Girls. Camille quickly gets on the bad side of the private school's mean-girl clique, but they form a tentative truce when members of their group wind up missing and/or dead. Is there a killer in their midst, or are the spirits of the school involved in the deaths? Seance blends a typical teen slasher with supernatural elements, creating a fun mashup of genres that holds together surprisingly well. The finale has multiple revelations that come to a conclusion with some fun and bloody violence. Even if the mystery isn't terribly mysterious (which it isn't), Seance is an entertaining film that feels like an homage to the late-90s/early-2000s era of teen horror.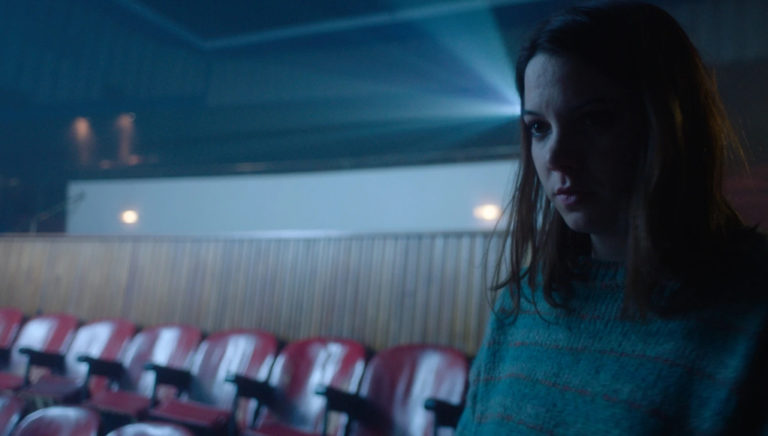 Many people predicted the demise of movie theaters during the worldwide shutdown in 2020. It was this fear of losing one of cinema's great joys that partially inspired Uruguayan filmmaker Maximiliano Contenti while directing his fantastic homage to slasher and giallo films, The Last Matinee.
The film takes place in the 1990s and is set inside an old movie theater. There's a monster movie screening, and the theater is sparsely populated by a collection of diverse individuals. As the movie plays, a mysterious man clad in a black raincoat and gloves systematically murders the movie-goers in very bloody ways. There's really not much more to the story than that. The Last Matinee is a horror movie that strips the slasher subgenre to its foundation and gives fans of retro-style horror a simple and wonderfully atmospheric experience.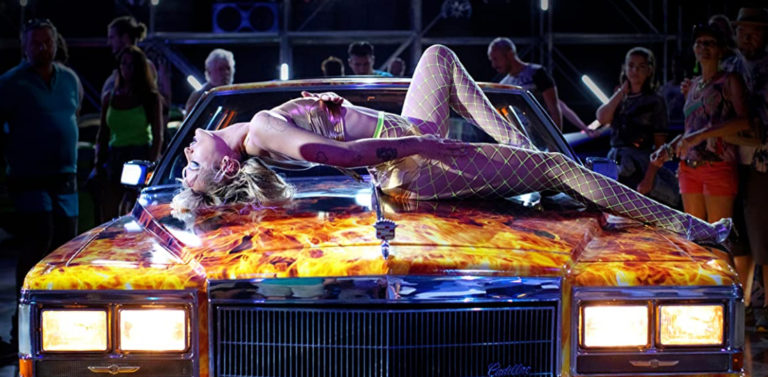 Directed by Julia Ducournau (who burst onto the worldwide horror scene in 2016 with Raw), Titane is a French film that defies conventional genre distinctions. Part body horror, part crime thriller, part family drama, Titane is a film about Alexia, a woman who had a titanium plate implanted in her skull as a child after a car accident involving her father. Alexia grew up to be a troubled woman who has issues connecting with people, especially her parents.
It's best if no more is said about specific plot and story details though, because Titane is best experienced knowing next to nothing about it. It's an often surreal motion picture that touches on topics including loss, family, gender, and identity. It can get quite graphic and uncomfortable, and Julia Ducournau takes viewers on a trip that can be difficult to put into words. Anyone who sees Titane will have their own interpretation about what's going on and what it does or doesn't mean, which is truly a sign of a remarkable film.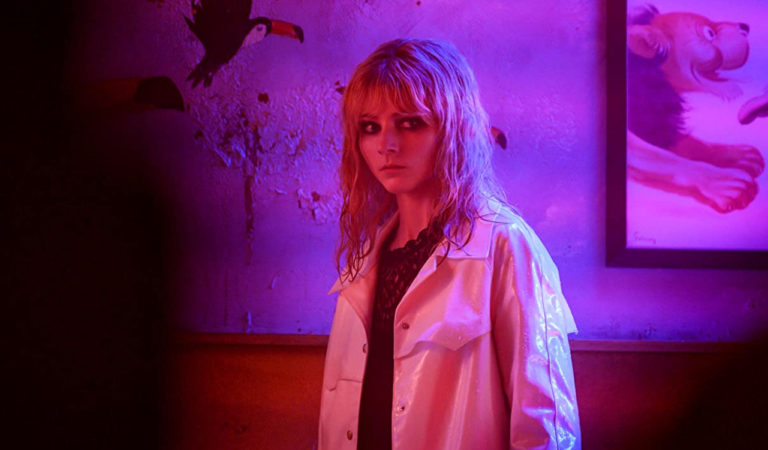 Last Night in Soho is visionary director Edgar Wright's psychological horror film set in the West End of London. Ellie (Thomasin McKenzie) moves from the countryside to the big city to attend fashion school, but the city and its past may be too much for her to handle. Ellie is obsessed with the 1960s, and she becomes connected to the era and one of its inhabitants, Sandy (Anya Taylor-Joy), the longer she stays in London. Is the connection real, or is Sandy's tragic story just in her mind? Matt Smith also stars in this fantastic and visually stunning supernatural thriller.
Best Horror Shows of 2021
While the main focus of Creepy Catalog is on movies, sometimes a television or streaming series is so good that we can't help but talk about it. Here are a few of our favorite horror series from 2021.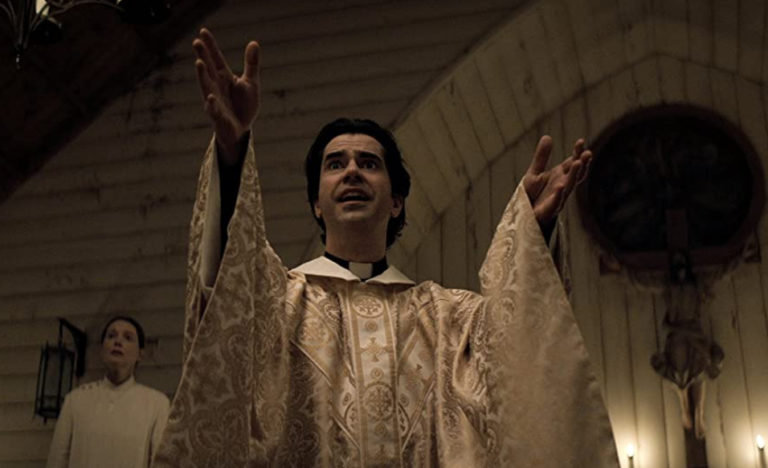 Midnight Mass is a 7-episode Netflix miniseries written and directed by Mike Flanagan, the creator of the beloved series The Haunting of Hill House, also on Netflix. While the first few episodes are pretty slow, they set up a solid foundation for the horror to come. A man named Riley Flynn returns to his hometown, a small fishing island, after serving a prison sentence for a drunk driving accident in which he killed a woman. A former altar boy, Riley has lost his faith and is at a low point in his life. Meanwhile, the island's visiting priest stirs up a new religious fervor, and cats, dogs, and eventually people start to go missing. Results may vary, but many find the last episode in particular to be one of the most beautiful works of fiction in recent memory.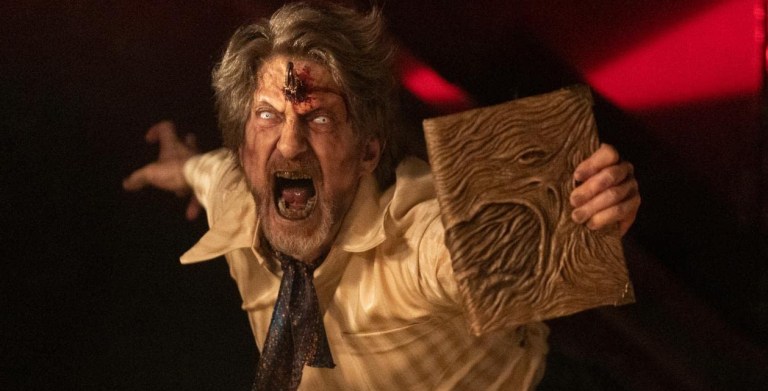 Shudder's horror anthology series Creepshow returned in 2021 with two new seasons of campy creeps and scares. Between seasons two and three, ten episodes of Creepshow were aired in 2021. Highlights from the year include stories about Ted Raimi unleashing a demonic force on a public television set, an astronaut who will do anything to be the person to make first contact with aliens, Keith David as a real estate man who treats people like roaches, and a kid whose obsession with classic monsters helps him permanently deal with his abusive uncle. Creepshow continues to pay tribute to the films, especially the original Creepshow from 1982, with a good mixture of humor and horror. Plus, nearly every episode is packed with many, many Easter eggs for horror nerds.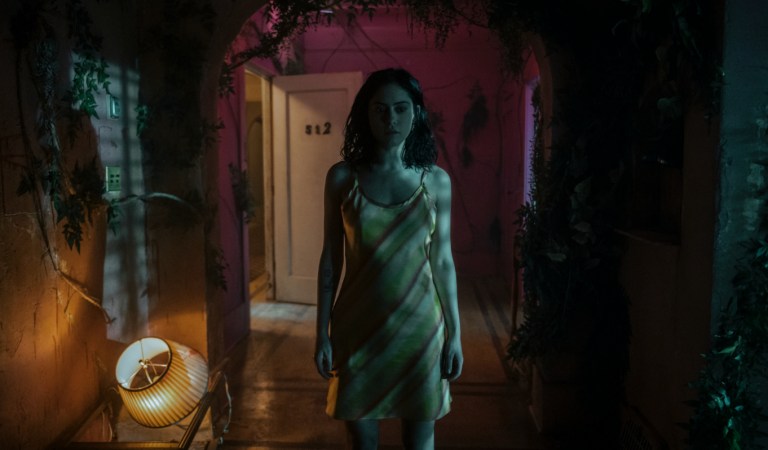 Brand New Cherry flavor stars Rosa Salazar (of 2019's Alita: Battle Angel) as Lisa Nova, a young filmmaker trying to make her mark in 1990s Hollywood. When a scummy producer steals Lisa's dream project away from her, Lisa enlists the help of a mysterious woman named Boro (Catherine Keener) to get revenge. Lisa's revenge takes the form of a curse that that makes the producer's life miserable, but comes at a cost that may be too high for Lisa. Brand New Cherry flavor is an eight-episode Netflix series full of witchcraft, murder, zombies, body horror, and an overall bad time for everyone involved.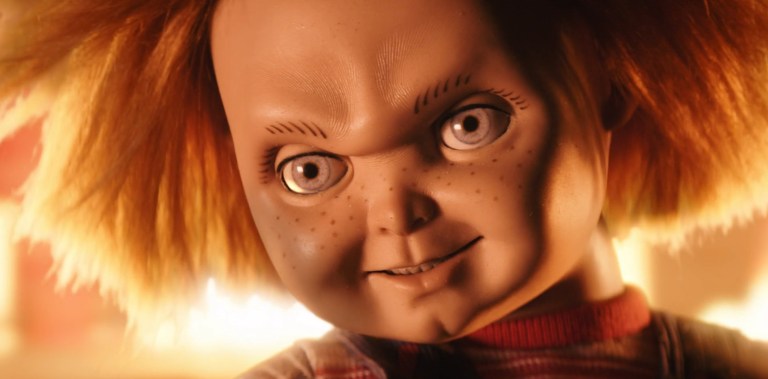 The most famous killer doll ever, Chucky, starred in his own television series in 2021. Aired on both Syfy and USA, Chucky starts off by introducing Jake Wheeler (Zackary Arthur), a high-school outcast who buys a retro Good Guy doll at a garage sale. The doll, of course, is Chucky, and Chucky has a plan for his newest friend. Over the course of the season, viewers are treated to a fantastic continuation of the Child's Play/Chucky that manages to incorporate characters, actors, and ideas from every single film in the franchise (except the remake from 2019). The kills are bloody and inventive, the emotions range from joy to heartbreak, and the amount of fun everyone seems to have making this series can be felt through the screen. Chucky is easily one of the best horror series of the year.