All the Horror Movies that Shaped the First Half of 2023: From Major Releases to Influential Indies
2023 is another stupendous year for horror fans. Relive the highs and lows of the first six months of 2023, and catch up with the important movies you might have missed.
Horror had a banner year in 2022. With movies like Pearl, Barbarian, Terrifier 2, Prey, Nope, Watcher, and many, many more, the year was filled with a great and varied collection of new movies for horror fans of all tastes. With such an incredible slate of horror films released in 2022, it would be understandable for audiences to wonder if 2023 would live up to the high expectations set by the previous twelve months. Thankfully, horror in 2023 showed no signs of slowing down.
The first half of 2023 had major horror releases that delivered in big ways, smaller releases that surprised audiences, and everything in-between. Overall, the year got off to a fabulous start. This article highlights the most popular and notable horror films that were released during the first half of 2023. It serves as both a checklist to make sure you're caught up on the horror movies people are talking about, and it is a snapshot for the state of horror during that time.
If you'd like to know what we think are the best movies of 2023, check out our "Best New Horror Movies of 2023" article for a definitive ranking. And to keep up with every horror movie coming soon, keep checking our constantly updated "New/Upcoming Horror Movies" tracker.
Major Horror Movies in the First Half of 2023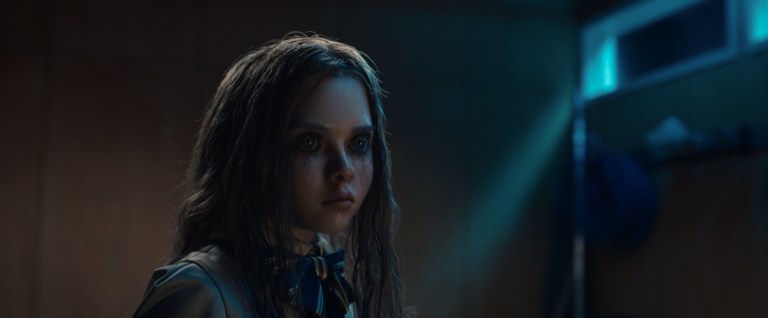 Released in theaters on January 6th after months of viral hype, M3GAN became the first must-see horror movie of 2023. Some horror fans may prefer the bloodier unrated streaming version of M3GAN released on Peacock in February, but that didn't stop people from flocking to the theater in January. M3GAN made nearly $100 million at the domestic box office, making it the most successful horror movie during the first quarter of the year. It's a fun horror movie whose appeal crosses demographic lines, and for that reason it was a great and welcoming way to kick off the year in horror.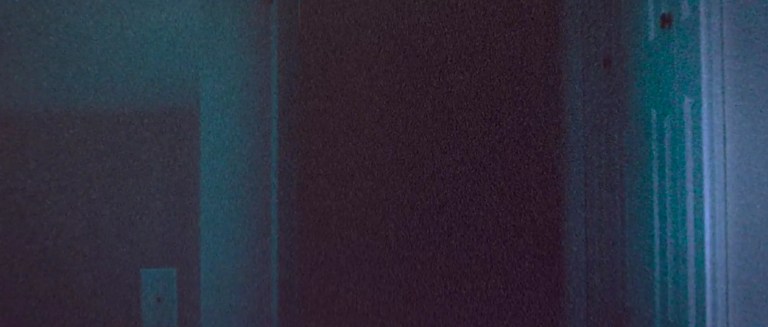 Skinamarink might not be a "major" horror movie in the traditional sense, but it was a major deal for low-budget, independent horror. The movie created a sensation when it leaked online in 2022, and it finally got an official release in theaters in January of 2023. The success of Skinamarink help push "liminal horror" to the forefront of discussions in the horror community, and it very likely helped convince A24 to consider making their own liminal horror movie with an adaptation of the YouTube short titled "The Backrooms." The lasting influence of Skinamarink and other quiet, lo-fi horror movies like We're All Going to the World's Fair (2021) remains to be seen, but the prominence of these movies proves audiences had a rising interest in this aesthetic as 2023 began.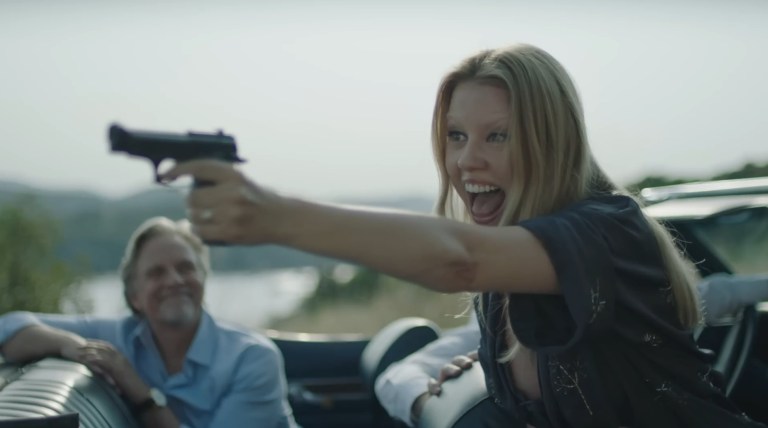 Infinity Pool hit theaters on January 27th, and it ended the first month of 2023 with a bang. Strange and disturbing, writer and director Brandon Cronenberg crafted an uncomfortable story about identity, obsession, and human nature. With Infinity Pool releasing during the same month as M3GAN and Skinamarink, January displayed a wide range of horror that started the year off well.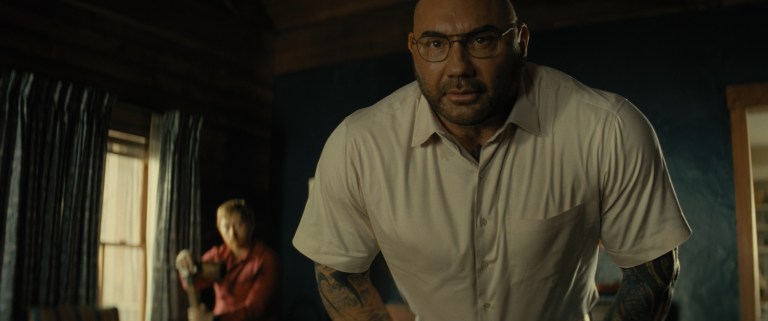 M. Night Shyamalan's Knock at the Cabin (inspired by the novel The Cabin at the End of the World by Paul G. Tremblay) took a more philosophical approach to horror than the other major horror releases of 2023 up to that point. The basic premise plays on the ethical question of whether you would willingly sacrifice one person, or do nothing and doom many people through your inaction. Though more of a thriller than straight horror, Knock at the Cabin proved to be an interesting film with some great performances.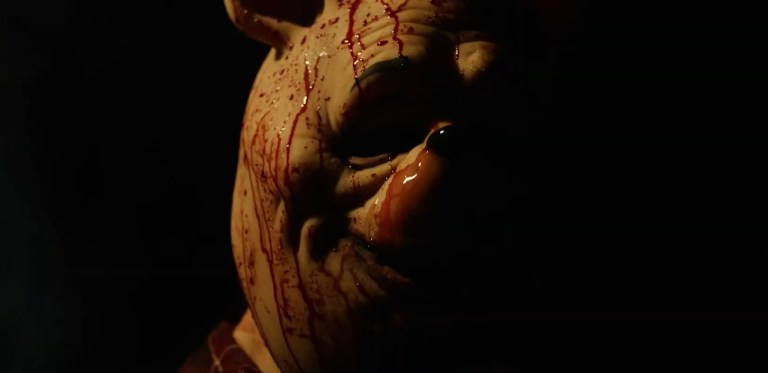 Winne the Pooh: Blood and Honey rode the wave of viral notoriety to make a splash at the worldwide box office. For a micro-budget slasher, it performed admirably, doing particularly well in Mexico before hitting North American theaters in February of 2023. Though people's enjoyment of the movie itself will vary, everyone online seemed to want to talk about seeing the now-public-domain bear from the Hundred Acre Wood covered in blood. Director Rhys Frake-Waterfield has plans to give more beloved characters the horror-movie treatment, but we'll have to wait and see if it leads to a new mini-wave of children's story horror like the 1990s had with films like Pinocchio's Revenge (1996) and Rumpelstiltskin (1995).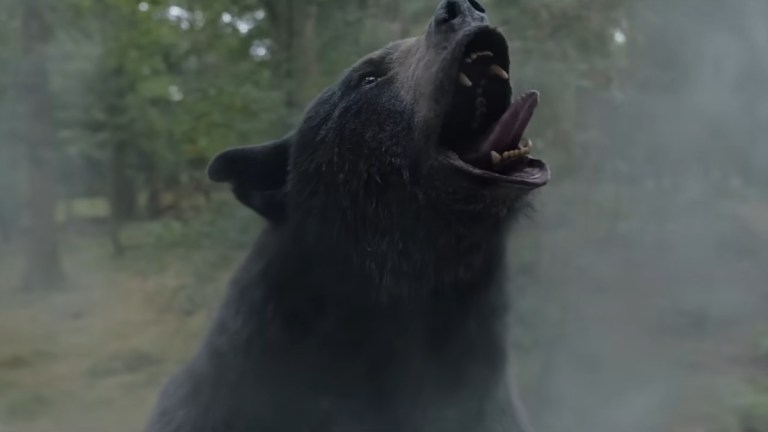 With a title like Cocaine Bear, it's understandable why this was another film that caught people's attention well before the movie was released. Released towards the end of February, Cocaine Bear managed to crack the top ten of all movies released in theaters during the first quarter of 2023. It's an incredibly fun and totally ridiculous animal-attack movie from director Elizabeth Banks and writer Jimmy Warden. The moviegoing public embraced the silliness of the premise, and the influence of the film led almost immediately to a number of low to no-budget cash-in movies based simply on pairing a random drug with a random animal.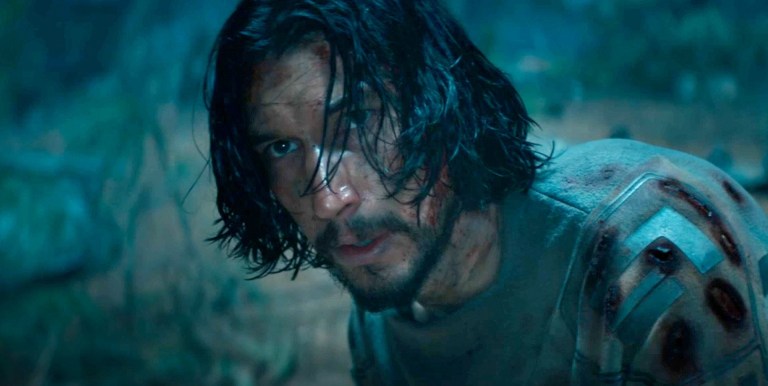 The idea of watching Adam Driver battle dinosaurs sounds completely entertaining, but 65 came and went with little fanfare. Perhaps it wasn't zany enough to grab viral attention like a Cocaine Bear. Maybe it wasn't dark enough to appeal to horror fans like an Infinity Pool. Or maybe it just got overshadowed by being released on the same day as Scream VI. Whatever the case may be, hopefully its performance won't put film studios off the idea of making more action thrillers with dinosaurs. We can always use more of those.
Scream VI had a lot going for it prior to its release, but it also had some hurdles to overcome. On one hand, Scream (2022) was a successful restart for the franchise that introduced a couple of wonderful new leads in Sam (Melissa Barrera) and Tara (Jenna Ortega). On the other hand, many longtime fans weren't happy that Scream VI would be the first movie in the series without Sidney (Neve Campbell). Regardless, Scream VI was the most successful horror movie overall at the box office as 2023 reached its midway point. The reason for that success is largely due to the movie being a solid and brutal slasher movie with lots of blood, a good story, and enough nostalgia and callbacks to keep the franchise's biggest fans watching over and over.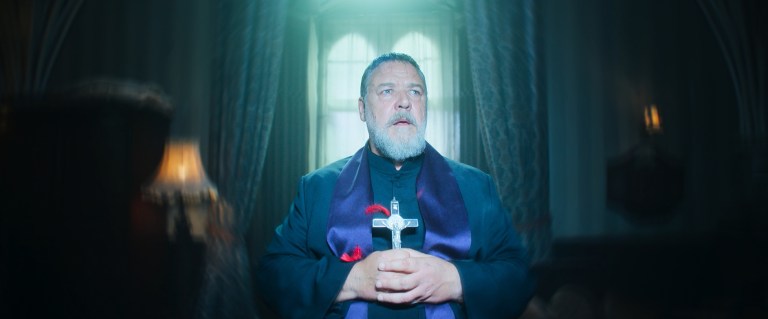 The Pope's Exorcist is an interesting case study in 2023 horror movies. Critics and audiences appear to mostly agree that the film is, at its core, a fairly standard demonic possession/exorcism movie, but they disagree strongly on how much they enjoyed it. Also, the movie came out in the crowded month of April, but it was successful enough to earn a sequel thanks to a manageable budget and a strong showing internationally. Like it or not, The Pope's Exorcist is a perfect example of why horror movies are such a self-sustainable form of theatrical entertainment.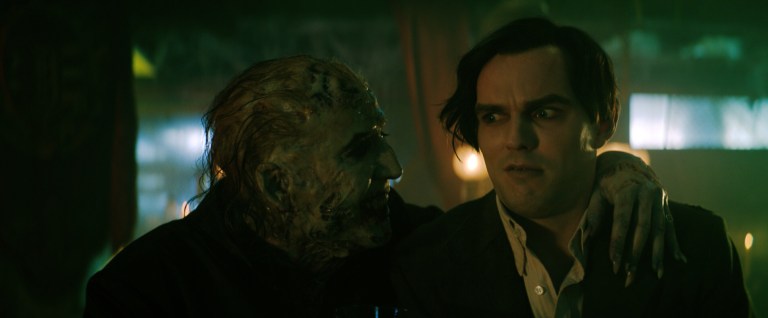 Renfield was the first major horror movie of 2023 that really stumbled hard at the box office (when weighing the money it took in against what it cost to make). Though the film is fun, it failed to connect with viewers in the way Universal expected it to, leading to its underperformance. However, Renfield started to find an audience on home video, and everyone seems to be in agreement that Nicolas Cage is great in the movie. So despite its stumbles, Renfield absolutely contributed to the horror (or rather, horror-comedy) landscape in the first half of 2023.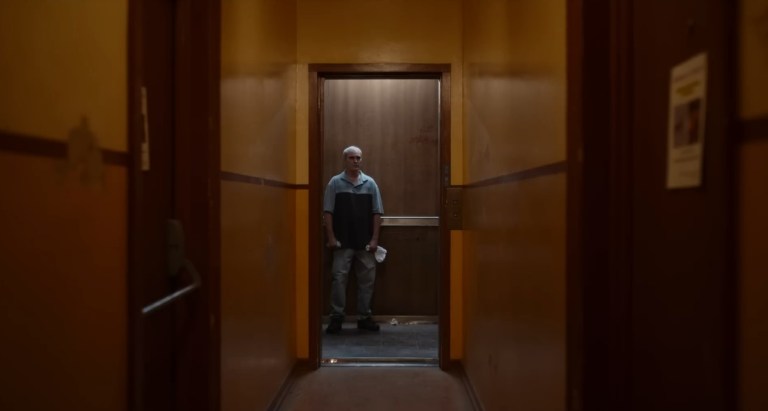 After providing audiences with two of modern horror's best films (Hereditary and Midsommar), Ari Aster tried moving slightly away from horror and into a space that feels more like a nightmare comedy. Beau is Afraid was the result, and though the film is a fantastically absurd ride for the right audience, apparently that audience isn't terribly large. However, whether a movie succeeds or fails, it's always a positive thing for the art of cinema when a filmmaker is given free reign to make whatever they want. Beau is Afraid was a grand experiment that will likely be talked about and debated for many years to come.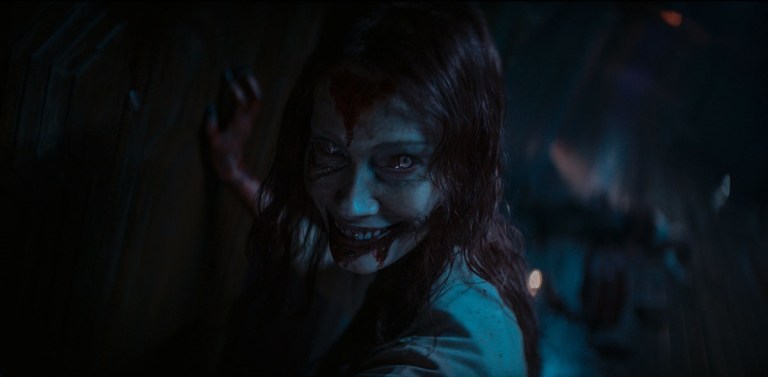 April started out as a tough month for theatrically released horror movies, but Evil Dead Rise, released on April 24th, changed that. Evil Dead Rise exceeded expectations in its opening weekend, making back its budget almost immediately and going on to be one of the most successful horror movies during the first half of 2023. The inventive violence went a long way to attracting audiences, and the mesmerizing Deadite performance from Alyssa Sutherland as Ellie captured horror fans' hearts (and ripped it out of their chest).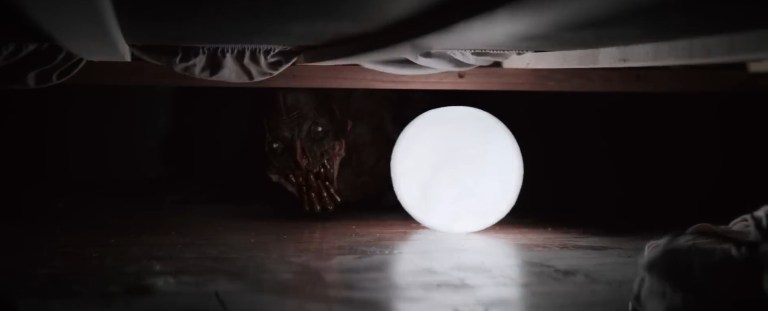 The month of May was very quiet for theatrical horror movies. Then, The Boogeyman opened rather quietly on June 2nd. It faced stiff competition with Spider-Man: Across the Spiderverse opening on the same day, but, considering it was originally planned to be a streaming-only release on Hulu, it performed rather admirably. The movie uses the "monster in the closet" archetype to create a movie that begins as a metaphoric look at loss and grief, and ends up being a creature feature. It's a horror flick that doesn't necessarily break any new ground, but it's still a welcome addition to the summer lineup of horror.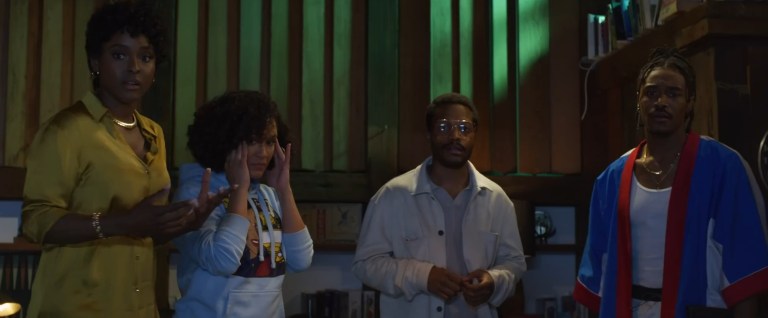 Like The Boogeyman, The Blackening opened in theaters in June against tough superhero competition. It entered theaters on June 16th, the same day The Flash hit the big screen, but with a much smaller budget, The Blackening had a much easier path to success. It's a fun time that probably should be talked about more, but feels like an underrated gem for those who have seen it.
More Notable Horror Movies in the First Half of 2023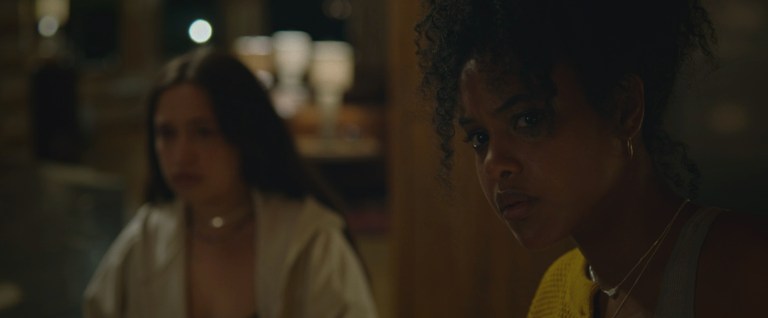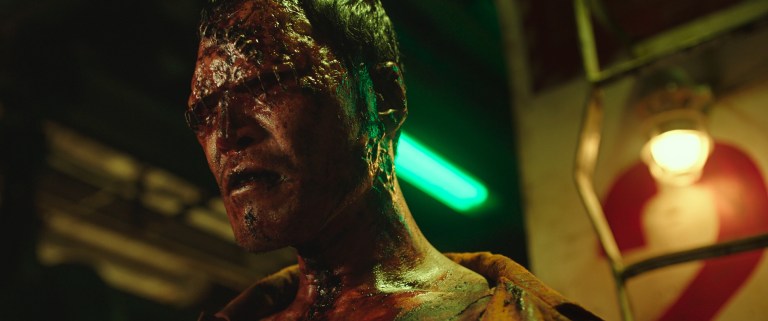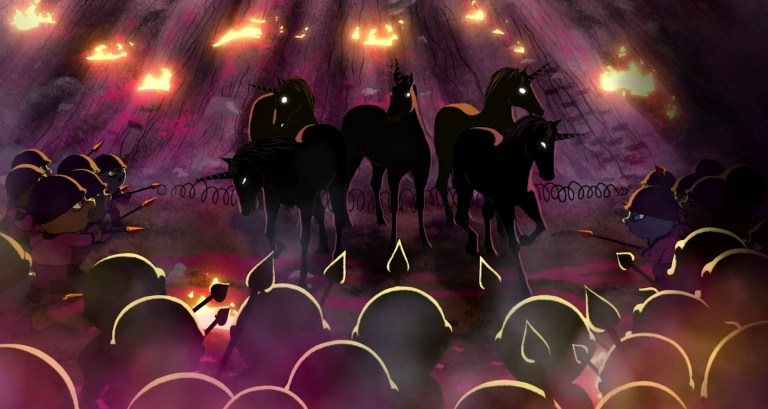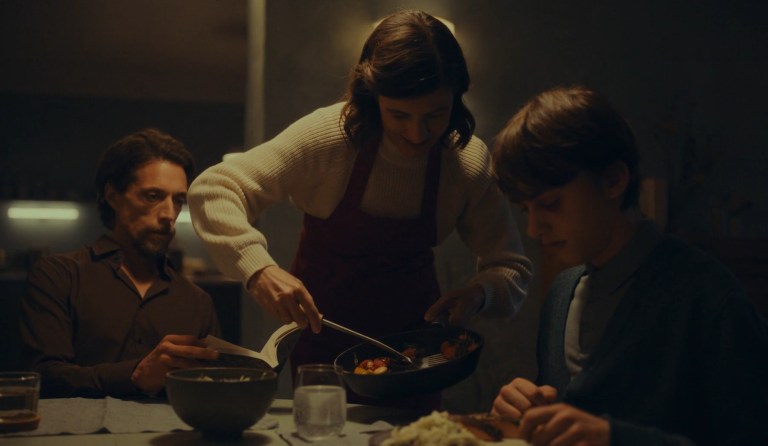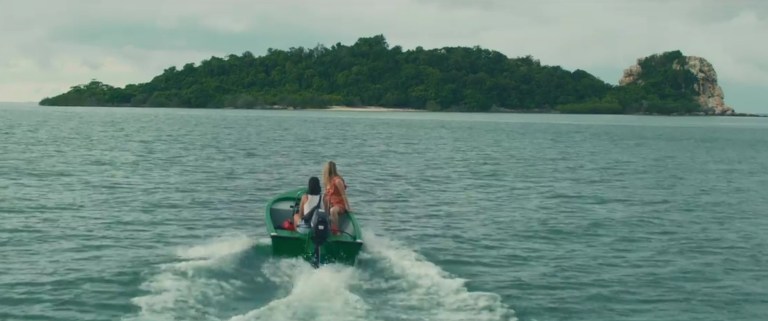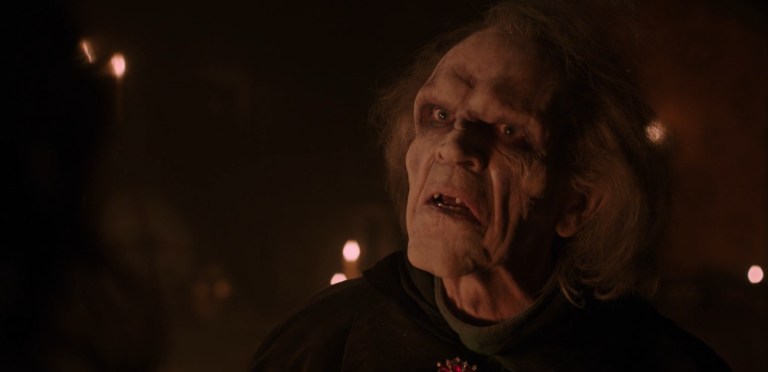 Further Reading