Top 10 Best Thai Horror Movies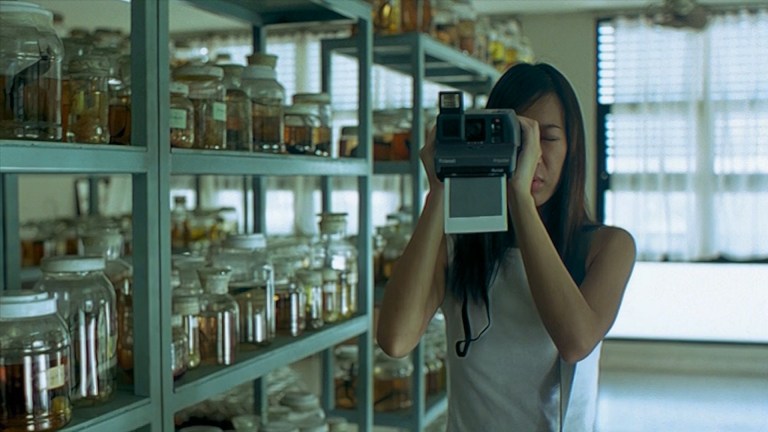 Hollywood isn't the only place capable of creating horror movies that will keep you on the edge of your seat. There are Thai films that are equally as terrifying. There are gory films filled with blood and guts. There are psychological films that will stay with you long after the credits roll. And there are more lighthearted, fun films with plenty of jump scares.
A lot of these horror movies are inspired by Thai folklore. The most common legends revolve around Mae Nak and Krasue, which are ancient village ghosts. There are also a lot of genre-blending Thai films. They can be classified as horrors as well as dramas, thrillers, or even teen romances. While they are built to scare, they also include elements that aren't typically found in horror movies to enhance the viewing experience.
If you're a fan of horror, you shouldn't shy away from subtitles. You shouldn't watch movies made exclusively in the area where you live. You should branch out and expose yourself to films from around the world. Whether you are searching for a psychological horror film, a supernatural horror film, or a slasher film, this listicle will have something that fits your preferences. Here is our official list of the top 10 best Thai horror films ever created.
After a couple takes part in a hit-and-run, they start to see images of the dead woman in their photographs. This film is considered a cult classic. It was so popular that an English-language remake was released under the same name in 2008. There is also an Indian remake named Sivi (2007) and a Hindi remake named Click (2010). This film was inspired by the real-life phenomenon of capturing ghosts in photos. It is called spirit photography.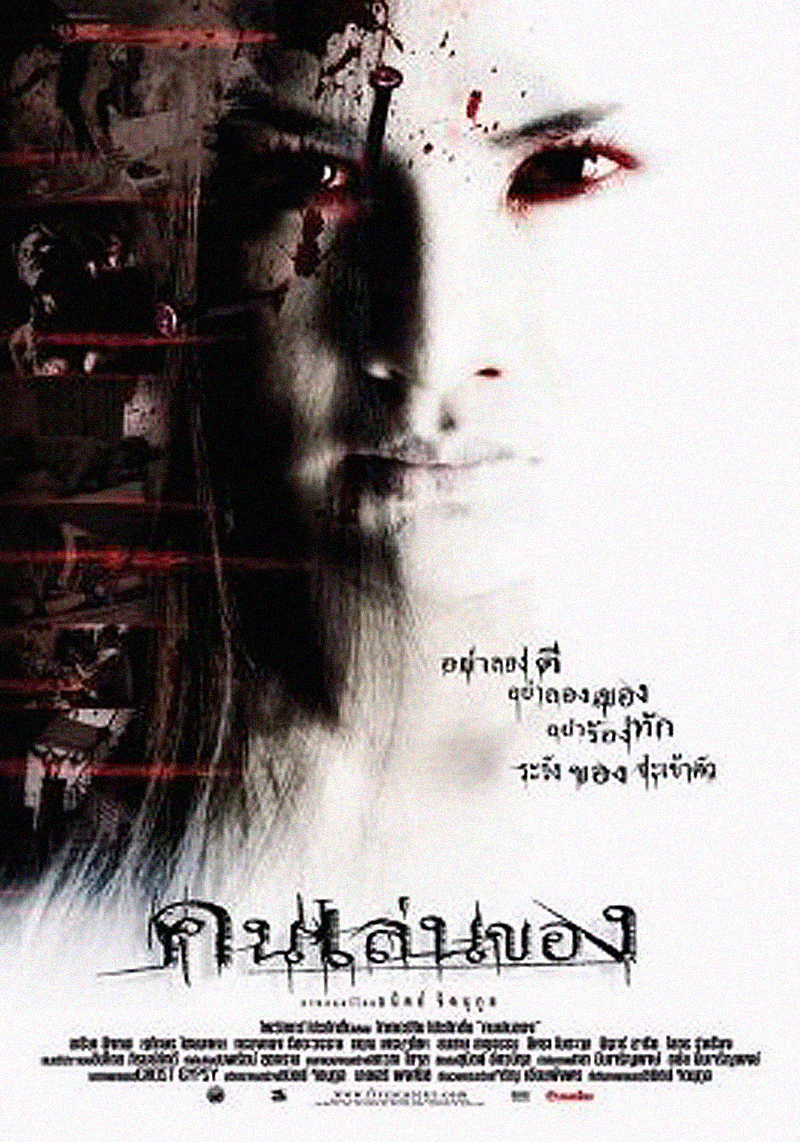 This is the first film in a popular trilogy. It's about a scorned mistress who turns to black magic to get revenge on the man who abandoned her during her pregnancy. The whole series is very dark, so some viewers will find it difficult to watch. However, it is a great choice for fans of gore. All of the effects are practical, and they are paired with clever camera angles and cut-aways, which makes the gore much more effective.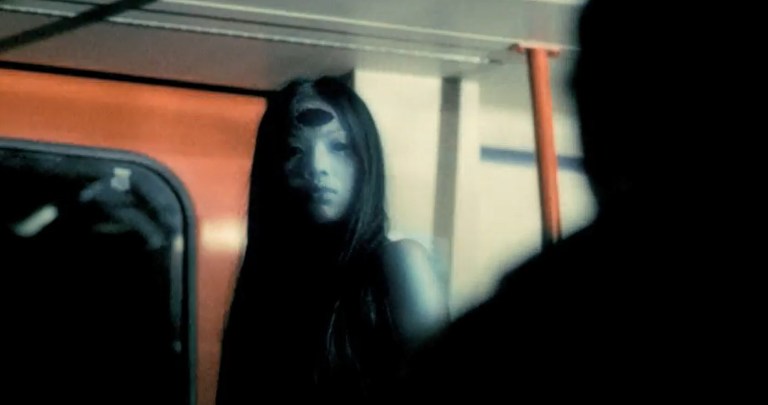 This film is about a young couple who reawaken the spirit of a famous Thai legend. Mae Nak was an angry ghost who lived in a village outside of Bangkok in the 19th century. Although similar stories have been told before, the actors in this film are believable, the cinematography is beautiful, and the storyline is engaging. Best of all, the haunting scenes are well-made, which results in a terrifying film.
In this film, eleven game show contestants are sent to an abandoned military prison in order to compete for a five-million-dollar prize. All of the actors playing contestants actually have experience on reality shows in real life. They each appeared on Academy Fantasia (2004-2015), which is a popular show in Thailand that is similar to American Idol (2002). Some viewers have criticized this film for being overly predictable. However, while there isn't much gore, the film has a creepy atmosphere and plenty of jump scares.
This was created by the same directors of Shutter. It is about a girl who moves to Korea in order to escape the guilt of surviving separation surgery with her twin sister. Throughout the film, the angry spirt of her sister haunts her. Although the storyline might sound predictable, it is filled with twists and surprises. The screenplay is impressive, partly because the story can be viewed as either a ghost story or a psychological drama.
Also known as 4BIA, this is an anthology of four different stories by four different directors. The first segment is called Happiness, which is about a lonely girl who speaks to a stranger over texts. The second is called Tit For Tat, which is about a bullied child turning to black magic in order to get revenge. The third is called In The Middle, which is about a group of friends on a camping trip who experience a tragic kayaking accident. The fourth is called Last Fright, which is about a stewardess flying in a cabin with a corpse.
This is a meta film about a man who illegally pirates a movie and then wakes up to discover he's living out the film he's just watched. There isn't much dialogue throughout this film. Silence is used in order to amplify the tension for the audience. While there are some humorous moments mixed in with the frightening scenes in order to lighten the mood, it will still make you jump. Plus, the storyline is unpredictable and ends with an unexpected, clever twist.
This cult classic follows a poverty-stricken woman who opens a noodle stall that uses human body parts as the main ingredients. It is frequently compared to Saw (2004) and Hostel (2005). However, the only real similarity between these films is that they are all visually graphic. Meat Grinder has a massive amount of gore and is sometimes classified as 'torture porn.' However, even without the bloody visuals, the story is still effective because it doubles as a psychological horror film.
A group of high school students try to prove the existence of an urban legend. However, when their plan backfires on them, an evil spirt starts killing them off one by one. Although this is a horror film with moments of suspense and terror, it is also classified as a teen romance. It portrays bullying, academic pressure, and parental expectations in order to show the typical life of a teenager. The storyline centers around an urban legend, but it also shows the horrors of high school.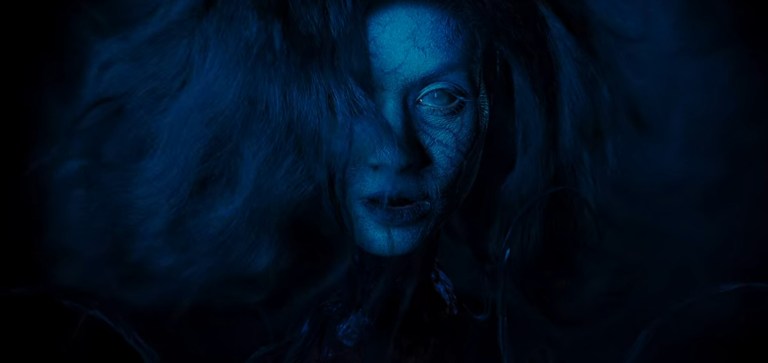 According to folklore, Krause are the restless nocturnal souls of young women. In this film, the main character inherits the curse of Krause. Although she lives a normal life during the day, at night her head detaches in order to search for food in the form of flesh and blood. Although there aren't many laughs in this film, it has beautiful cinematography, a talented cast, and a haunting soundtrack. Overall, it tells a bittersweet story that is surprisingly moving. It streams on Netflix here.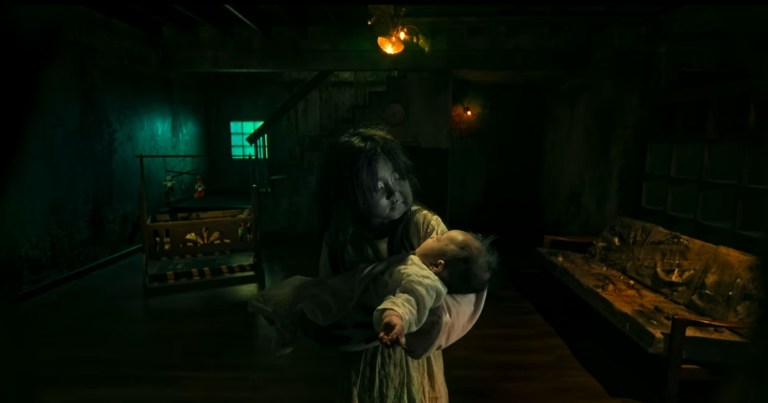 Pim and Putt are siblings who are taken in by their grandparents after their single mother is in a car accident. The brother and sister never knew their grandparents, so their stay at grandma and grandpa's is strange right from the start. Even stranger is a hole the teens discover in a wall of the house that shows them something inexplicable, and hole that the grandparents deny even exists. The Whole Truth is an interesting supernatural thriller with a good mystery.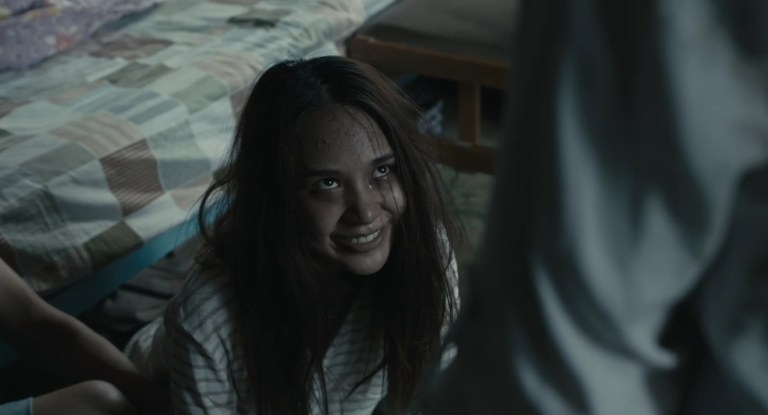 The Medium is a pseudo-documentary that begins as a profile of a medium, Nim, in rural Thailand who claims to be possessed by a goddess. The spirit inhabiting Nim is benevolent, and gives the medium the power to help others. However, when Nim begins to suspect that her niece Mink is possessed by an evil spirit, the documentary screw following Nim begins to follow Mink. What transpires is a sufficiently creepy and extremely well-made possession movie that incorporates folk horror to great effect.