The Most Highly-Anticipated Horror Movies Premiering in the Second Half of 2023 
The first half of 2023 came locked and loaded with splattering horror spectacles. Can the second half compete in the horror landscape?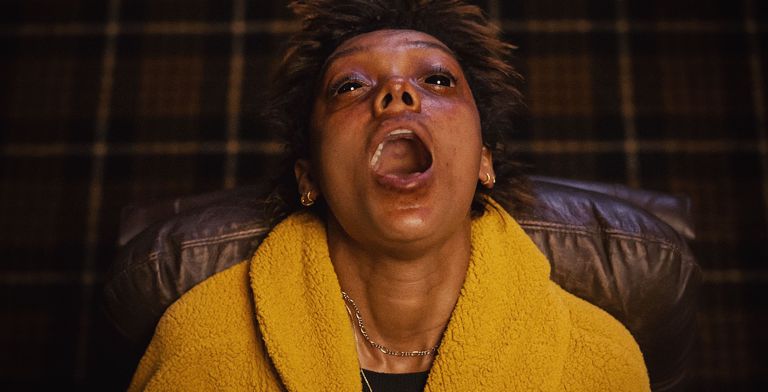 The first half of 2023 gave horror enthusiasts gripping narratives, culturally poignant thematic undertones, creepy atmospheres, and unsettling villains with the likes of Infinity Pool, M3gan, Knock at the Cabin, and Scream VI. The question is: will the second half of the year live up to the first? Here are the upcoming horror movies we're hoping don't disappoint.
The Boogeyman | Premiere Date: June 2, 2023
Yet another Stephen King adaptation, The Boogeyman follows Sadie and her younger sister, Sawyer, as they grapple with their mother's recent death. Their father, a therapist whose grief is too immense to take on his daughters' heartache, proves unable to support his children. When a desperate patient shows up at their house seeking support, he leaves behind a spiritual entity that feeds on pain and suffering. Though critics are a bit divided on this one, the performances lift a narrative that pales in comparison to its predecessor when it comes to the spook department.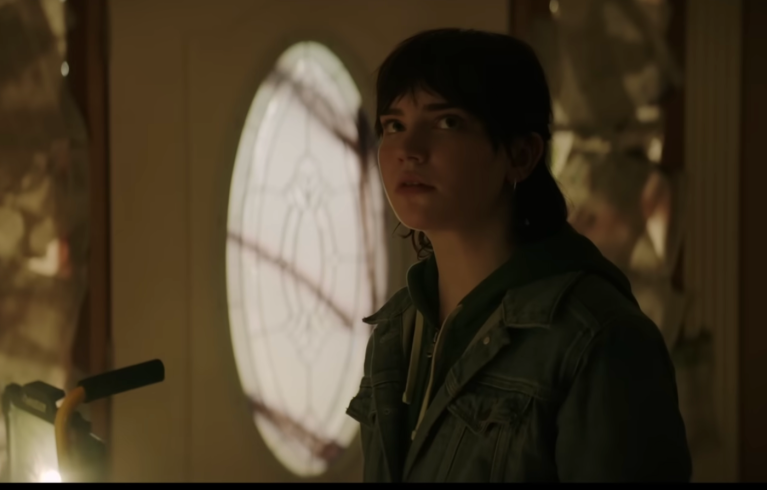 Follow Her | Premiere Date: June 2, 2023
How far would you go for your moment in the spotlight? What would you risk for social media stardom — a shot at fawning fans and endless devotion? Follow Her chronicles an aspiring actress who responds to a mysterious classified ad, yet quickly finds herself trapped in her new boss's sickening revenge fantasy.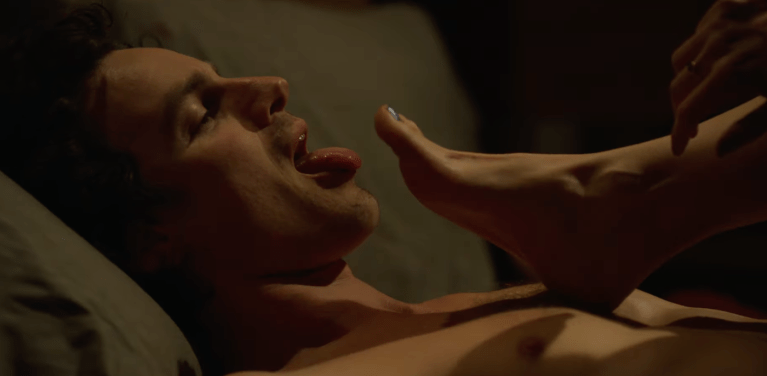 Eerily reminiscent of David Fincher's The Game, the movie begs to ask at what point the commitment to authentic storytelling becomes a life-risking endeavor. Erotic, creepy, and thought-provoking, Follow Her is equal parts social commentary and a taut thriller. A sometimes dark comedy that blends genres seamlessly to create an unnerving atmosphere and edge-of-your-seat 95-minute thrill ride.
The Blackening | Premiere Date: June 16, 2023
The Blackening is a horror parody (akin to the likes of Scary Movie), boasting the satirical nature inherent to the Scream franchise. The film follows seven black friends who go away for a weekend —only to find themselves trapped in a cabin with a killer who's got a vendetta. Will their street smarts and horror movie acumen be enough to keep them alive?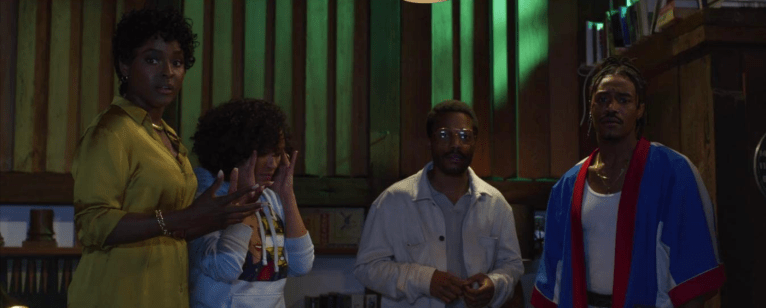 They find themselves enmeshed in a deadly (and unabashedly racist) game that they must play to keep their friend alive. It's evidently pulling a little inspo from Saw and other game-centric horror tales for a little innocent mockery. Based on the trailer, the film blends horror and comedy to create a socially aware and reflective film that uses humor as an avenue into social reflection.
If you haven't been following the Insidious saga, this is the 50th movie in the horror franchise. Jokes aside, Insidious: The Red Door is the fifth movie in the series starring Patrick Wilson and Rose Byrne. The Red Door takes place ten years after the previous installment, The Last Key, and sees Dalton begin college.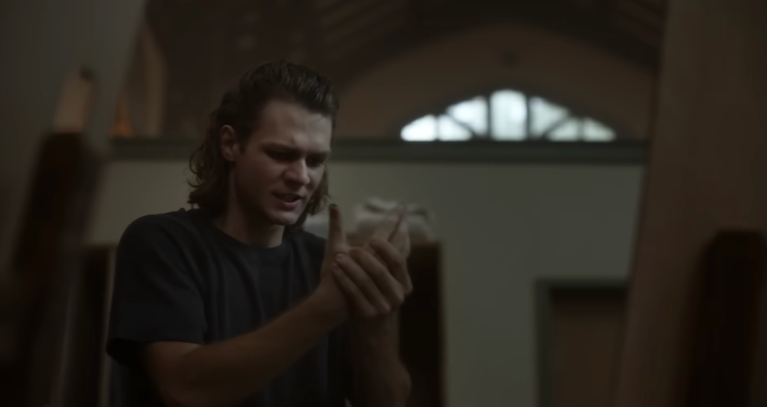 Based on the trailer, the latest entry highlights Dalton, as the trauma from his past — the experiences he had evidently sequestered — come creeping out of the dark crevices of his mind. With a mix of supernatural entities, perfectly-timed jump scares, and psychological-themed horror, the Insidious Cinematic Universe is not one to disappoint, so our fingers are crossed that this next installment will live up to the intricate storytelling of its strongest predecessors.
Cobweb | Premiere Date: July 23, 2023
Little is known about Cobweb at the time of writing, but it follows a boy who hears voices in his head and decides to unleash them on his parents. With Antony Starr (The Boys) and Lizzy Caplan (Fatal Attraction, Fleishman Is in Trouble, Masters of Se) in lead roles, the hope is that this thriller ventures into the psychological, blending drama and horror to create a memorable foray into parent-child dynamics.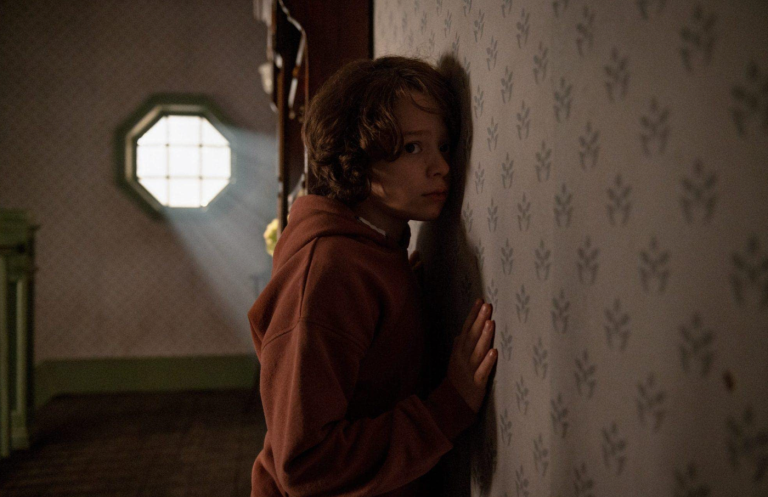 Talk to Me | Premiere Date: July 28, 2023
Some friends decide to conjure spirits using an embalmed hand, but one of them gets a little too addicted to the ritual, which leads the spirits to push back on her brazen behavior.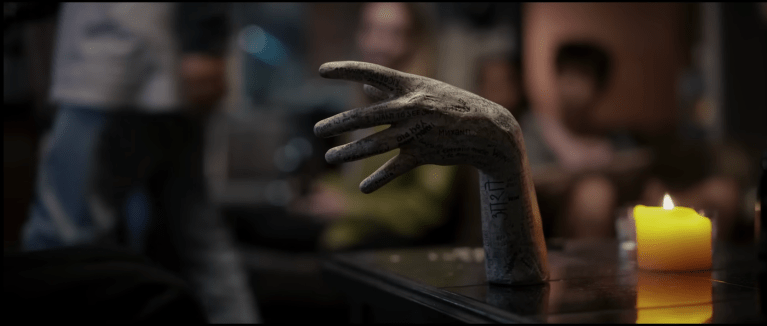 An A24 horror film, Talk to Me will likely defy the expectations the trailer cements, which make the film look like a basic seance gone wrong. Yet, of course, the primary protagonist can feel her dead mom reaching out from the other side. Unfortunately, that embalmed hand is going to drag this girl straight into danger (not grief counseling). Chilling and sinister, critics agree that this high-octane ride offers up heaping doses of gore, jump scares, and an intricately-wound narrative. It's endlessly eerie, and the general sense of unease permeates your space — lingering long after the credits roll.
Based on a single chapter from Bram Stoker's 1897 classic novel Dracula, the film draws inspiration from the events of "The Captain's Log." The movie follows the crew aboard the Russian Schooner Demeter, as they charter cargo (contents unknown) from Carpathia to London. Yet, strange events torture the seamen as they struggle to survive a doomed voyage. A presence haunts them at night, and when the ship finally arrives at the harbor, there is no trace of the crew.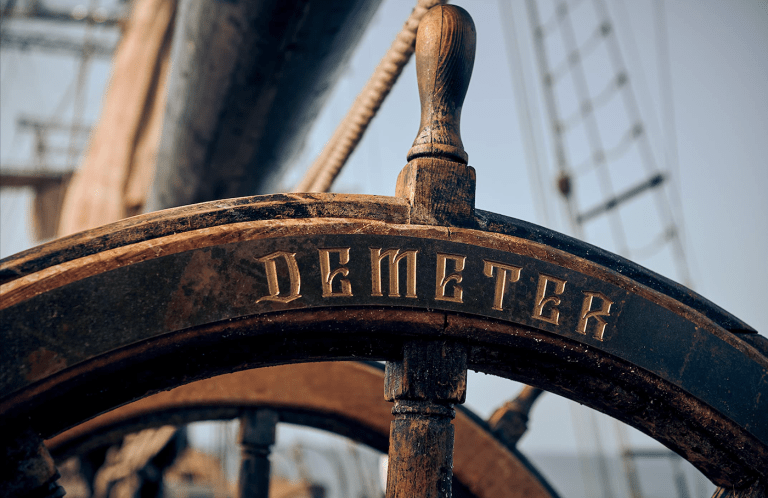 Massacred livestock. Blood dripping from up above. Children running in terror. A white figure lingers in the shadows, emerging ever-so-slightly to reveal his dastardly appearance. "We call him Dracula," one woman utters during the trailer.
A Haunting in Venice is the third Kenneth Branagh-led installment among the recent Agatha Christie adaptation, including 2017's Murder on the Orient Express and 2022's Death on the Nile. And while this one will also follow Detective Poirot (who is now retired and living as a recluse), it will carry an eerier atmosphere than its crime-focused predecessors. This time around, he agrees to attend a seance, but when one of the guests is murdered, he must snap back into action to solve the case.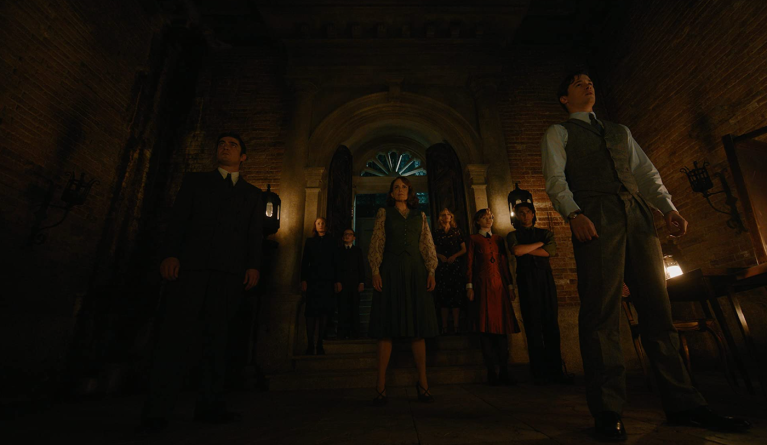 From booming thundershowers and antique furnishings to a chandelier crashing from the ceiling and a wailing Michelle Yeoh, A Haunting in Venice will operate as both a crime-centric mystery and a horror film (if successful). When you mess with spirits, the possible culprits are endless.
The Exorcist | Premiere Date: October 13, 2023
Originally titled The Exorcist: Believer, this sequel to the 1973 classic horror movie — that went on to permanently transform the supernatural genre — has some mighty big shoes to fill. Yet, with Ellen Burstyn back for round two, the creators have a powerhouse performer with a horror legacy in their corner. This movie, once again, focuses on a young girl possessed by a demonic entity (whose mother seeks the help of two priests).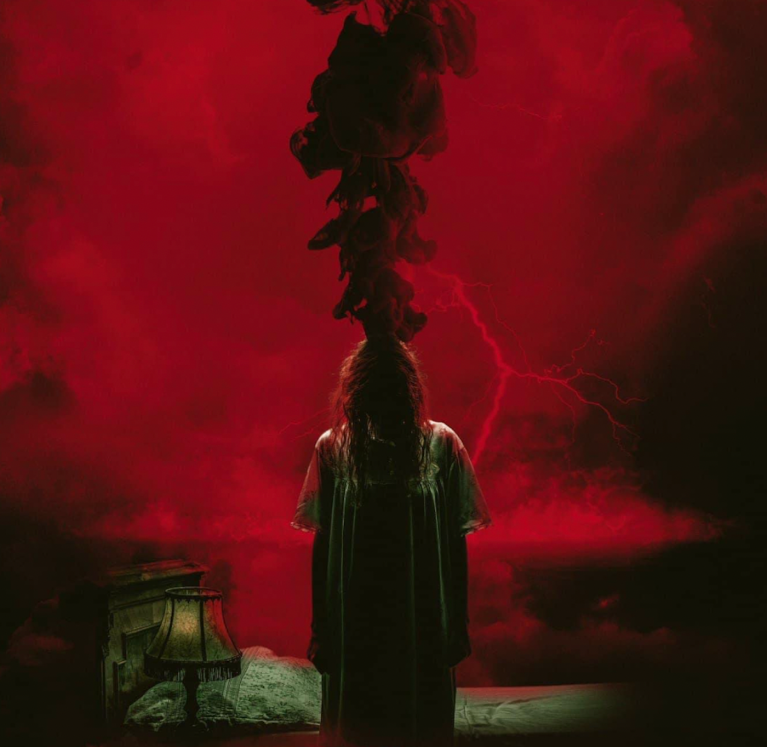 David Gordon Green's film ignores the existing sequels and starts fresh, as he hopes to build a new trilogy around The Exorcist tale. Green's approach is reminiscent of his work on the recent Halloween trilogy, which follows Jamie Lee Curtis's Laurie Strode — and ignores much of the haphazard mess that followed Mike Meyer's first foray.
Five Nights at Freddy's, based on the video game of the same name, derives inspiration from childhood wonders like Chuck E. Cheese's and Showbiz Pizza Place, yets turns such funhouses into nightmare fuel (if they weren't slightly already). The film follows a troubled security guard — played by The Hunger Games' Josh Hutcherson — as he begins working the night shift at Freddy Fazbear's Pizza. Yet, he quickly realizes that working at Freddy's won't be all fun and games. Be ready for this film to turn ball pits, mechanical bears, and uplifting music into the monstrous and murderous machinations they've always had the ability to be.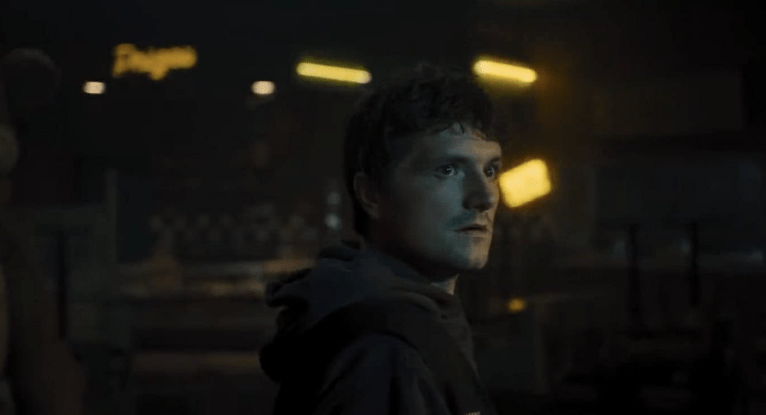 Saw X | Premiere Date: October 27, 2023
Here we go again…Jigsaw's back with another twisted game of life and death in the franchise's tenth installment. While the plot for Saw X is being largely kept under wraps, it's likely that a couple of unwitting participants will face a series of inescapable traps. While the trailer doesn't provide much insight, it does indicate a "new game" is on the horizon. Maybe viewers are in for a fresh approach, as this franchise is almost 20 years old. Jigsaw's back just in time for spooky season with this one, so buckle up for a blood-splattering, stomach-turning saga.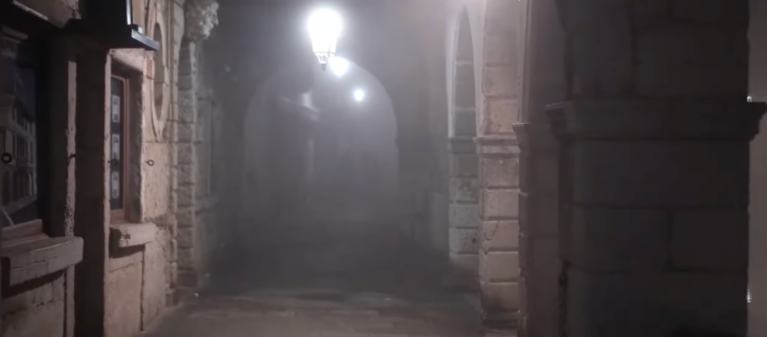 Haunted Mansion | Premiere Date: November 26, 2023
In the second cinematic imagining of a Disney rollercoaster, Haunted Mansion follows a single mom who hires a priest, a psychic, and a historian to help exorcise her new home after discovering ghosts haunt the premises. With a PG-13 rating, it will be hard for this film to compete with some of the other horror films on this list, yet it feels like a fun and humorous ride with just enough mystery and jumpscares to guarantee a spooky air. And, let's not forget the A-list ensemble, including Owen Wilson, Danny DeVito, Jamie Lee Curtis, Jared Leto, Tiffany Haddish, Winona Ryder, and Rosario Dawson.