23 Easter Eggs and Hidden Details in Scream VI (2023)
The sixth 'Scream' film is full of horror references and easter eggs it will take multiple viewings to notice.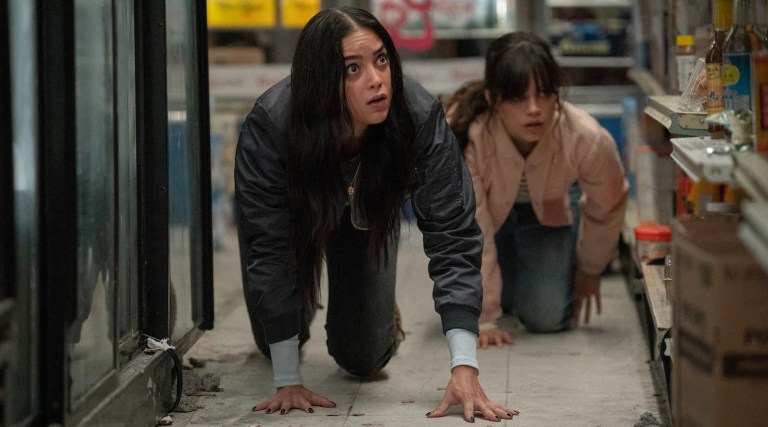 Scream VI follows the four survivors from Scream (2022) as they attempt to start over in New York City: Sam Carpenter (Melissa Barrera), Mindy Meeks-Martin (Jasmin Savoy Brown), Chad Meeks-Martin (Mason Gooding), Tara Carpenter (Jenna Ortega). They are joined by Ghostface survivors Kirby Reed (Hayden Panettiere) and Gale Weathers (Courtney Cox) as well as a handful of new cast members.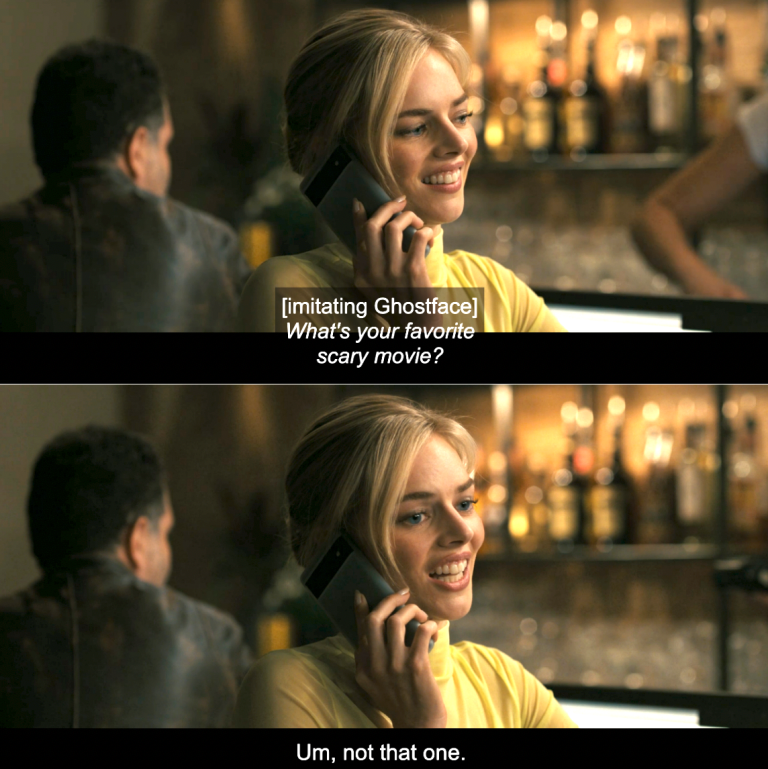 Samara Weaving plays a film professor on a blind date in Scream VI's opening sequence. While waiting at a restaurant for a date, she talks to her supposedly lost suitor on the phone while he lures her from the busy restaurant to an empty alley.
Weaving's character is named Laura Crane, a reference both to Sidney Prescott's pseudonym in Scream 3 and the character Marion Crane from Psycho (1960).
Weaving and Jenna Ortega starred together in The Babysitter: Killer Queen (2020).
Scream VI directors Matt Bettinelli-Olpin and Tyler Gillett also directed Weaving in Ready or Not (2019). Another reference to this film is in the subway scene when a character is dressed as Weaving's Ready or Not character Grace.
Many other people in the subway scene are dressed as characters from Wes Craven films.
When Tara (Jenna Ortega) goes to the Halloween party, one guest is dressed as Wednesday Addams, who Ortega portrays in the Netflix series Wednesday.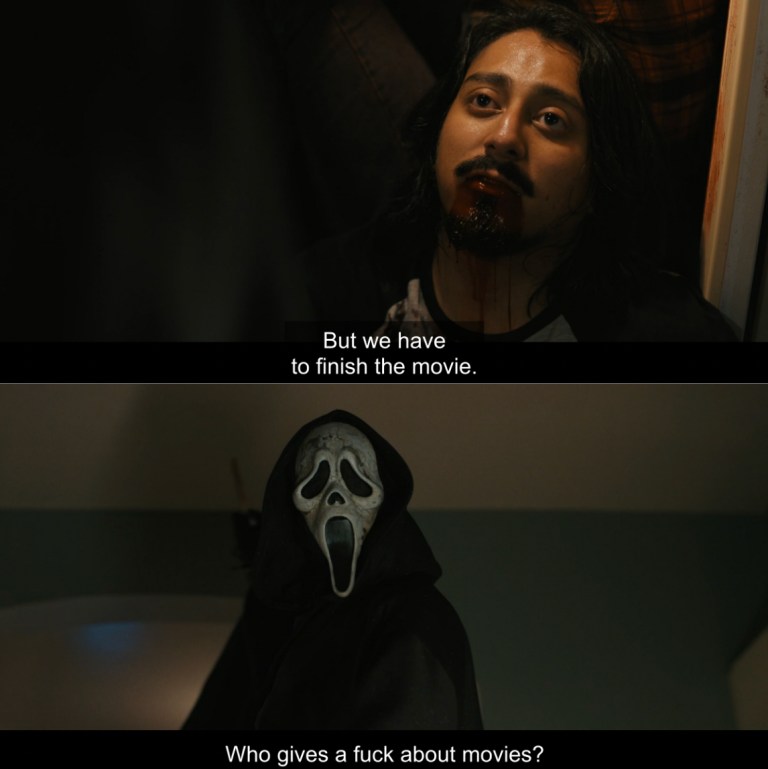 Tony Revolori's character, Jason, wears a shirt that reads "4 Mosche Di Velluto Grigio." This is the name of a giallo written and directed by Dario Argento, known to English speaking audiences as Four Flies on Grey Velvet (1971). His character mentions that his professor (Samara Weaving's character) gave him a C- on his giallo paper. There are other horror references in Jason's apartment like how he watches Jason Takes Manhattan (1989) and has posters for Deep Red (1975), Last Podcast on the Left, and Vertigo (1958).
Later, when Mindy Meeks-Martin watches a news story about Jason's murder, she comments, "That's that chode from our film studies class, the one who's obsessed with Argento."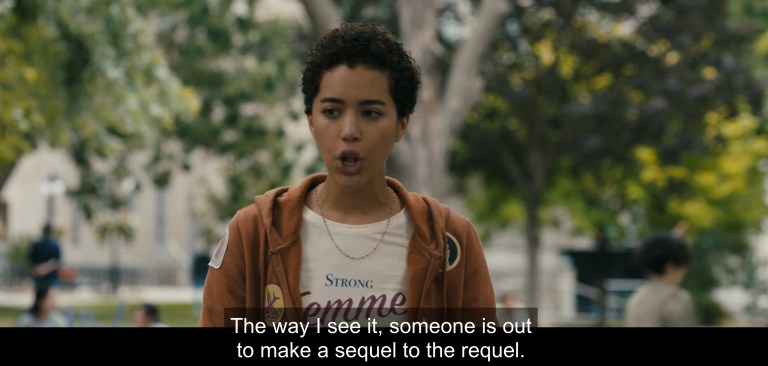 In her speech, Mindy (Jasmin Savoy Brown) says someone is making a "sequel to a requel" and compares the events of Scream VI to the plot of Stab 2 (the in-universe movie based on the events of Scream 2): the setting has moved from Woodsboro to a college and new characters are brought in to round out the legacy characters. She also lays out the "rules for a continuing franchise" which are: 1) everything is bigger 2) expect the opposite of what happened last time and 3) no one is safe (even legacy characters).
Throughout the film there are callbacks to remind viewers that chronologically, we are in a sequel to a requel which means that Scream VI will feel a bit like Scream 2 (1997). One of these callbacks is in the party scene when Tara says she may rush "Omega Beta Zeta". This is the sorority that Cici Cooper (Sarah Michelle Gellar) from Scream 2 belonged to.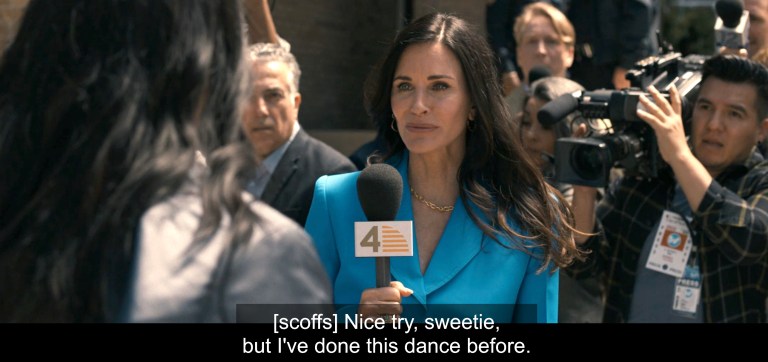 Although Courtney Cox (Gale Weathers) and Roger Jackson (the voice of Ghostface) have been working together on all six films, this is the first time Gale has received a phone call from Ghostface.
Cox has now played the role of Gale Weathers across four decades, a record she shares with Milla Jovovich, who was in all six Resident Evil (2002) films.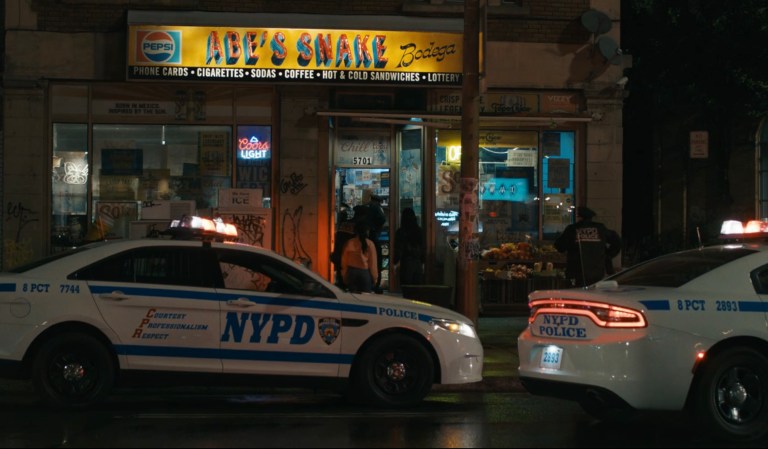 Scream VI breaks the franchise' unwritten rule of only showing Ghostface killers using a gun after they are unmasked.
Sam's therapist (Henry Czerny) is watching Invasion of the Body Snatchers (1956) when he is attacked by Ghostface. In one version of the script Sam was going to notice that her therapist had a Ghostface memorabilia doll as she left his home.
Czerny also played family patriarch Tony Le Domas in Ready or Not (2019).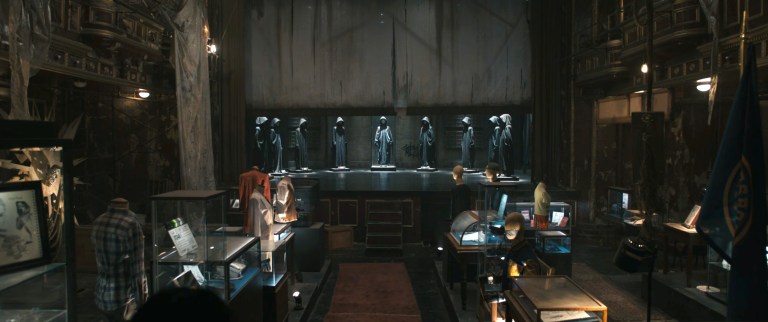 The song "Red Right Hand" by Nick Cave and the Bad Seeds plays in Scream VI directly following Czerny's death scene. The song is basically the Scream theme song and appears in every movie except Scream 4.
Just like in Scream (2022) the real killer is called out early in the film near Mindy's horror movie speech. This time Mindy correctly guesses that Ethan Landry (Jack Champion) and Quinn Bailey (Liana Liberato) are killers.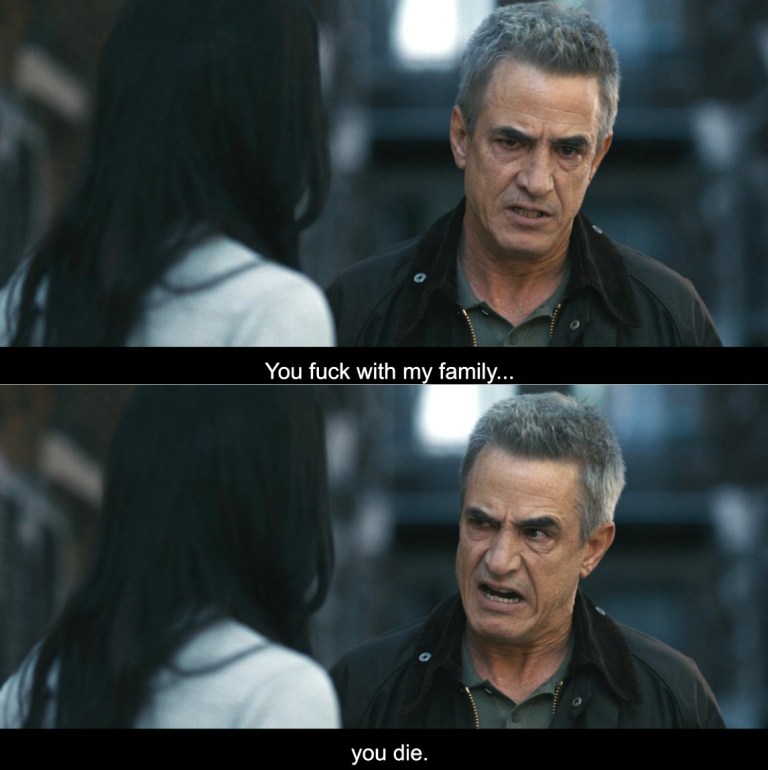 I was worried that I couldn't act anymore. I mean, I took four years off. I had to remind myself of what I could do and to make sure that I could still do it. But I knew I made the right decision. This was the best, the best first movie back that I could have dreamt of. It was like coming home. I was 21 when I did Scream 4, and Wes Craven, the whole cast, the whole crew, it was such a family. I was hoping to find the same thing here, and I very definitely did. Matt [Bettinelli-Olpin] and Tyler [Gillett] and the whole cast. I mean, just incredible, just incredible people.

Hayden Panettiere, on Kirby Reed returning in Scream VI
The guy from across the alley (Josh Segarra) that Sam is seeing is named Danny Brackett, likely a reference to the Halloween (1978) characters Annie Brackett (Nancy Loomis) and her father Sheriff Leigh Brackett (Charles Cyphers).
It was Jasmine Savoy Brown's idea for Mindy and her girlfriend Anika Kayoko (Devyn Nekoda) to share a kiss right before Anika dies.
Anika Kayoko is named after Kayako, the ghost from Ju-on: The Grudge (2002).
The characters take the subway through station "96" which is probably a reference to the year the original Scream came out.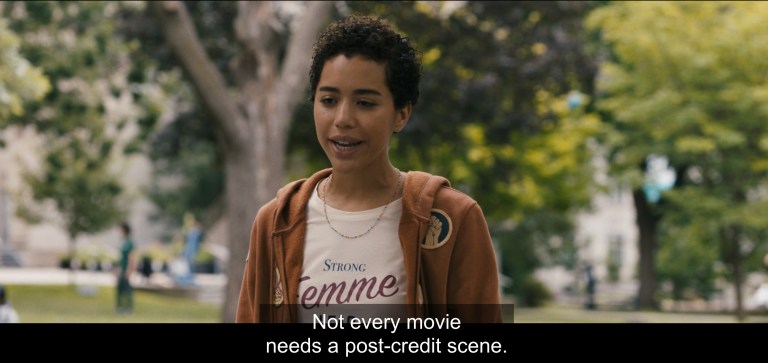 Further reading: