Best Horror Movies on Hulu (Updated June 2022)
Hulu's streaming library has a surprisingly good collection of horror movies. This list is designed to keep you informed about the best horror the streaming platform has to offer in 2022.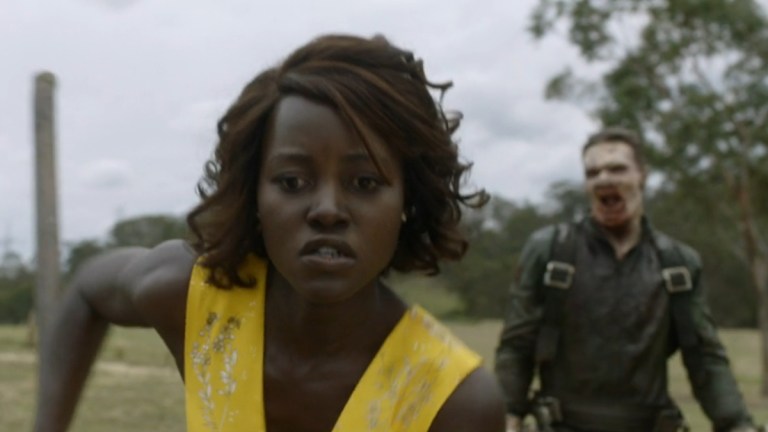 Hulu is one of the world's leading streaming platforms. Like any streaming service, Hulu's collection of thousands of TV shows and movies rotates from month to month. With that in mind, this list is maintained to always guide you to the best horror movies Hulu has to offer.
In 2019, Hulu began streaming its own original movies, starting with the horror comedy Little Monsters (2019). Since then, Hulu has shown a strong dedication to horror and thriller. Additionally, Hulu worked with Blumhouse between 2018 and 2021 to produce 24 television movies under the collective title of Into the Dark. The first section of this article lists the best ten of these Hulu-exclusive films.
Hulu also licenses movies from other providers. The second section in this article collects the best licensed films. The list is updated regularly to ensure each movie is still available to watch.
Top Ten Hulu Original Horror Movies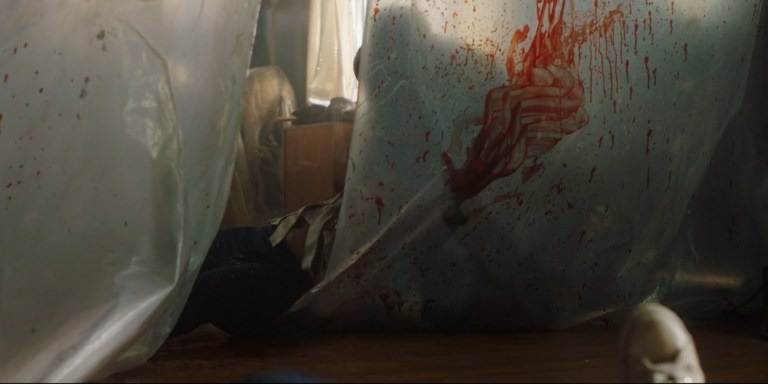 Flesh & Blood is a tense thriller about a teenage girl, Kimberly (Diana Silver), who becomes increasingly scared of her own father. Kimberly's mother (Meredith Salinger) was murdered, and since then Kimberly has developed a severe case of agoraphobia. Kimberly has trouble leaving her house, even when she becomes suspicious that her father, Henry (Dermot Mulroney), may be involved in a series of local murders. The mystery of Flesh & Blood is built well and provides great tension for the movie's big finale.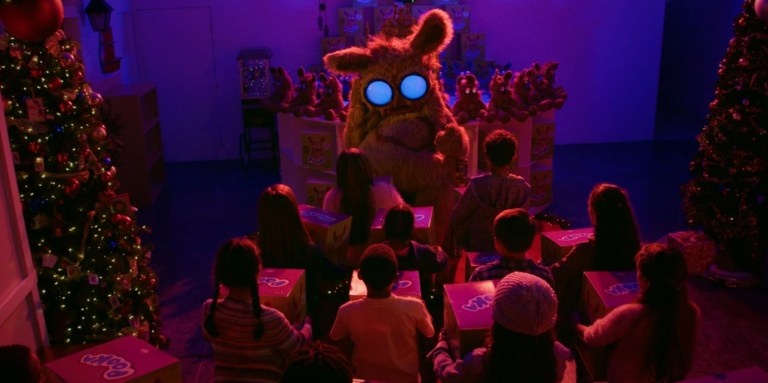 Released just in time for Christmas 2018, Pooka! is about Wilson Clowes (Nyasha Hatendi), an unemployed actor who finds a holiday job working as a mascot for the year's hottest toy, Pooka. Pooka is a weird, animal-like doll that repeats words spoken to it in a nice voice or a naughty voice. Wilson's job is to don a Pooka suit and help create excitement for the creepy toy, but the nice/naughty duality of the Pooka costume is beginning to cause Wilson to think about doing some very horrible things.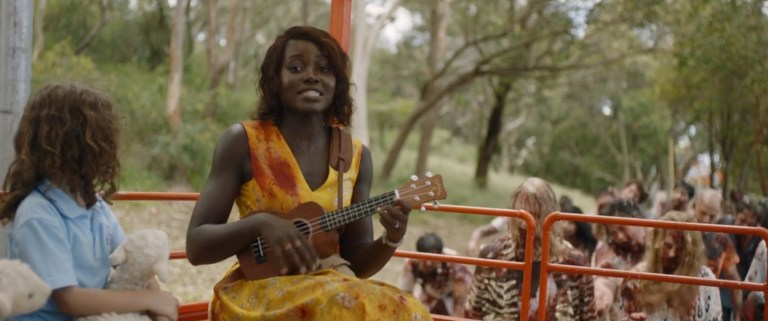 Lupita Nyong'o stars in the horror comedy Little Monsters as a kindergarten teacher trying to keep a group of children safe from a horde of zombies. The majority of the movie takes place on a farm where Miss Caroline's (Nyong'o) class is taking a field trip, a farm which just so happens to be next to a US Army training facility where testing on the undead is taking place. Little Monsters is a fun zombie comedy with good gore, plenty of music, and a lot of heart.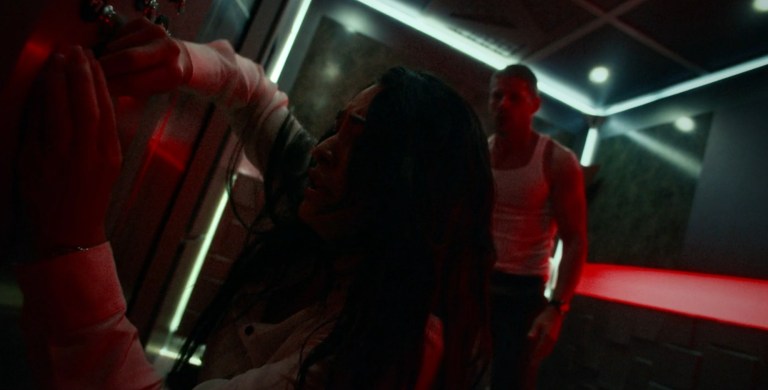 As the Valentine's Day 2019 episode of the Into the Dark series, Down tells a story of creepy obsession and a fight for survival. Jennifer (Natalie Martinez) is headed home after working late the night before Valentine's Day, but she gets stuck in an elevator in her office building. Stuck with her is Guy (Matt Lauria), a seemingly nice guy who works on another floor of the building. With everyone else gone for the weekend and no help coming, Jennifer and Guy are forced to make the best of the situation. Something isn't as it seems though, and the inconvenience of being stuck in an elevator becomes a life-altering ordeal for both of the elevator's occupants.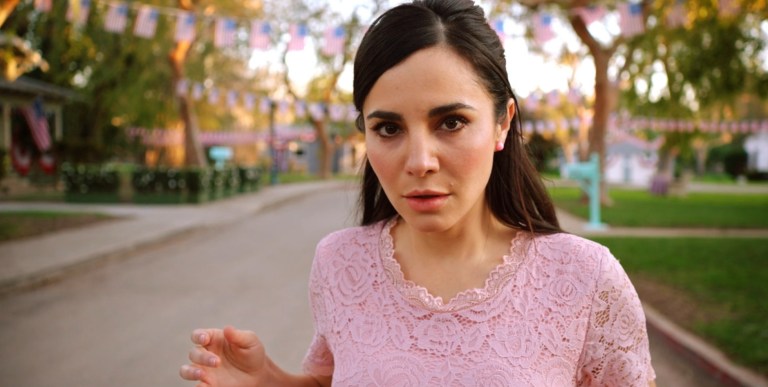 Gigi Saul Guerrero directs Culture Shock, an inventive and entertaining film built around the topic of illegal immigration. Marisol is a woman who, in the film's first act, is doing everything she can to escape the horrific situations of her life south of the border by heading north to the United States. Once she makes it to the US, she is thrust into an "American dream" so idyllic that it seems practically surreal. Culture Shock has some strong Get Out vibes in terms of how the story and its implications are presented, and it's one of the better entries of the first season of Into the Dark.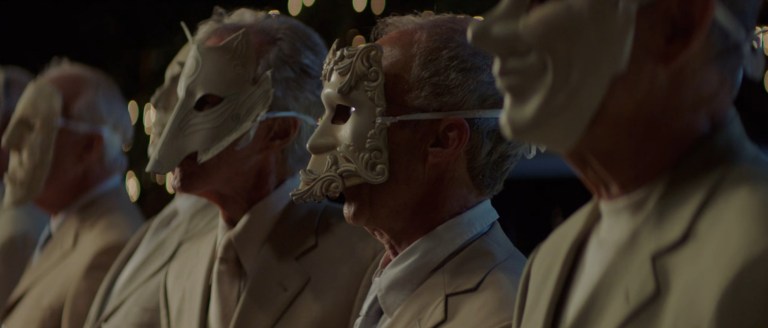 A Nasty Piece of Work is a fun and funny thriller about the mental strains of living a corporate life. Julian Sands stars as Steve Essex, the CEO of a corporation who has no regard for the people who work for him. During the Christmas season, Essex invites his employee Ted (Kyle Howard) to his mansion for a gathering. What Ted and his wife Tatum (Angela Sarafyan) discover is that the invitation isn't for a party, but for a night of psychological games where Essex pits Ted against a rival employee to see how fay they'll go to advance in the company.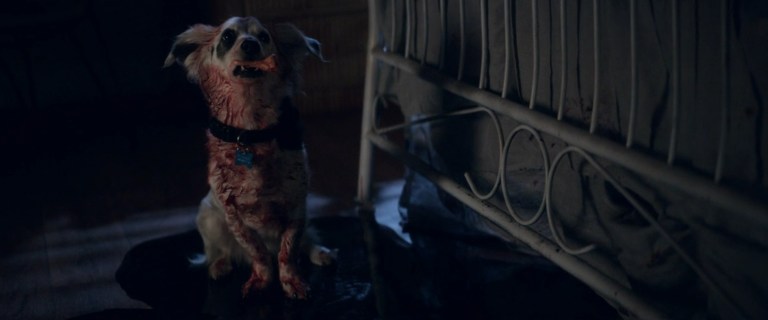 Inspired by Pet Appreciation Week, Good Boy is possibly the cutest installment of Hulu's Into the Dark series. The great Judy Greer plays Maggie, a journalist struggling mightily with her professional and personal lives. At the suggestion of her boss Don (Steve Guttenberg), Maggie adopts a dog as an emotional support animal. Maggie adopts Reuben, and her life starts to turn around. Not coincidentally, people who are mean to Maggie start winding up dead after Reuben enters her life.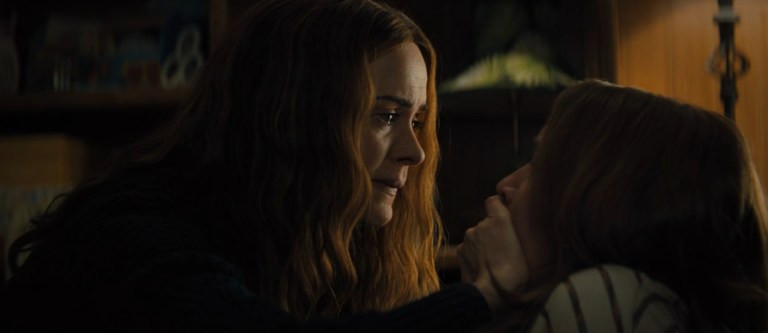 Sarah Paulson leads the gripping psychological thriller Run as a mother who has some serious trouble letting go. Seventeen-year-old Chloe (Kiera Allen) is confined to a wheelchair and has been homeschooled her whole life, but she is now at the age when she's looking forward to moving away to college. As Chloe awaits an acceptance letter, her mother Diane (Paulson) begins to act even more strange than usual. Chloe feels that something is wrong, and her investigation leads to some harsh truths.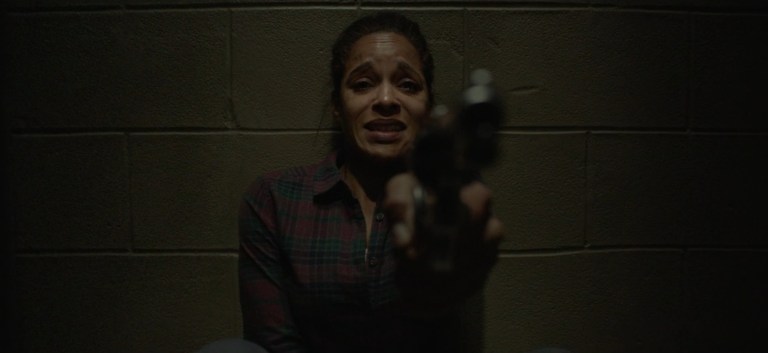 Blood Moon takes a werewolf format and turns it into a dramatic and tense story about a mother and her son. Esme (Megalyn Echikunwoke) moves to a small town with her young son Luna (Yonas Kibreab), and it's clear from the start that they are on the run. Esme is protecting her son from something, but at the same time she is also protecting other people from her son. As the movie plays out, viewers witness the impossible situation Esme is forced to navigate as the local townsfolk begin to get closer to revealing Luna's dangerous secret.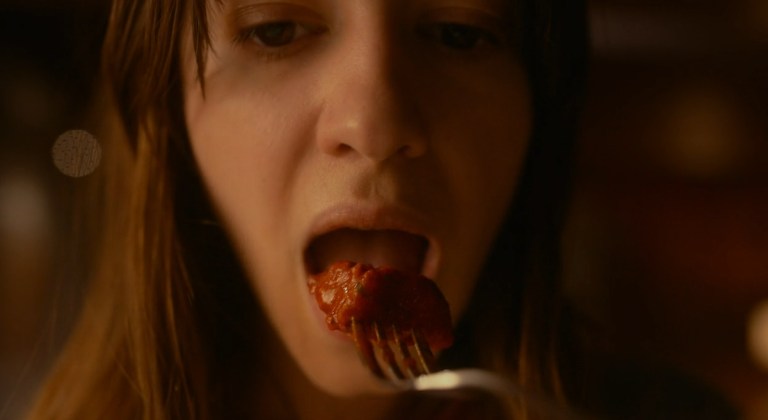 Fresh is a new and, yes, fresh take on cannibal horror movies. Noa is fed up with dating, but when she meets Steve in a random encounter in a supermarket, his charm wins her over. Noa and Steve begin a relationship that escalates quickly, but on a their first trip out of town together, Noa finds out too late that Steve isn't who he says he is. Fresh is dark and charming in equal amounts, and it is one of the best horror movies of 2022.
The Best Licensed Horror Movies on Hulu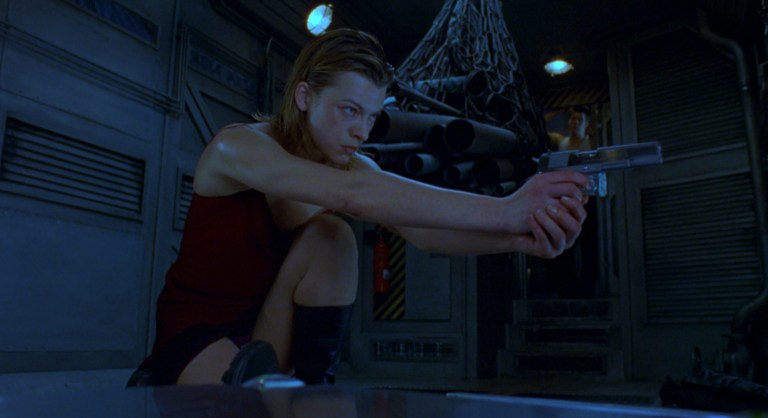 Paul W.S. Anderson's adaptation of the Resident Evil video games may not come terribly close to the source material, but the first movie in the series is still a great combination of science fiction, action, and horror. Milla Jovovich is Alice, a woman drawn into a zombie-and-monster-infested conspiracy while suffering from amnesia. As Alice tries to survive and escape a scientific research facility controlled by the Umbrella Corporation, she slowly regains her memory and discovers her role in the horrors she's facing.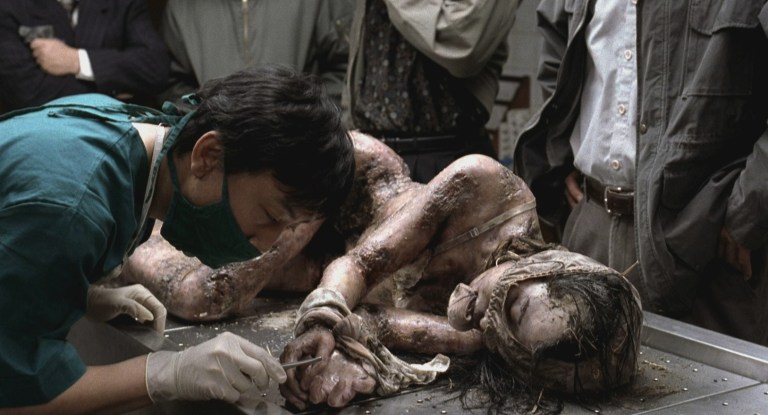 Memories of Murder is an award-winning crime thriller from world-famous director Bong Joon-ho. The movie begins with two local detectives (Song Kang-ho and Kim Roi-ha) in way over their heads with a murder case. A detective from Seoul arrives to assist the detectives, and further murders send the three investigators on a difficult and emotionally jarring hunt for a serial killer. Memories of Murder was Bong Joon-ho's second feature as a director, and it is still one of the most highly acclaimed films in his stellar filmography.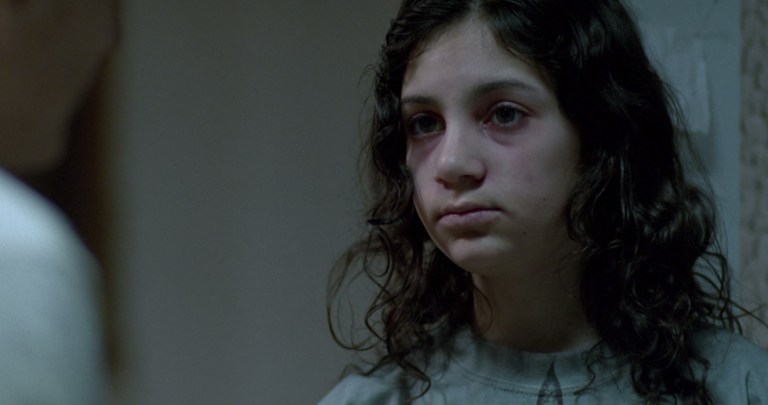 Let the Right One In is a fabulously original take on vampires from Sweden. Thomas Alfredson directs Kare Hedebrant as Oskar, a bullied boy who befriends an odd girl named Eli (Lina Leandersson). Their relationship seems doomed, but as they grow closer they find that they may be better together than separate. Let the Right One In is cold, dark, and quiet. It was a landmark achievement for Swedish horror movies when it was released.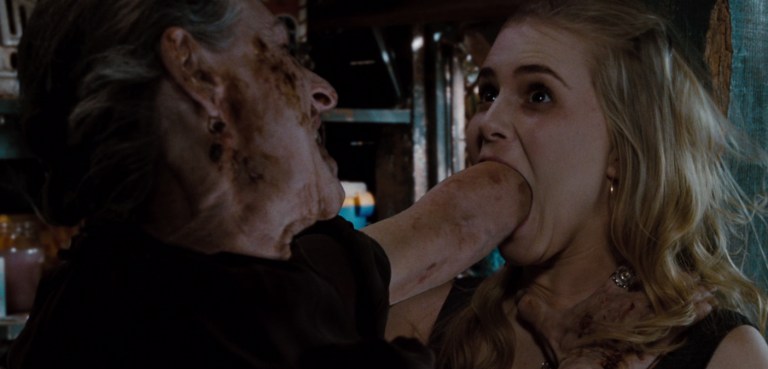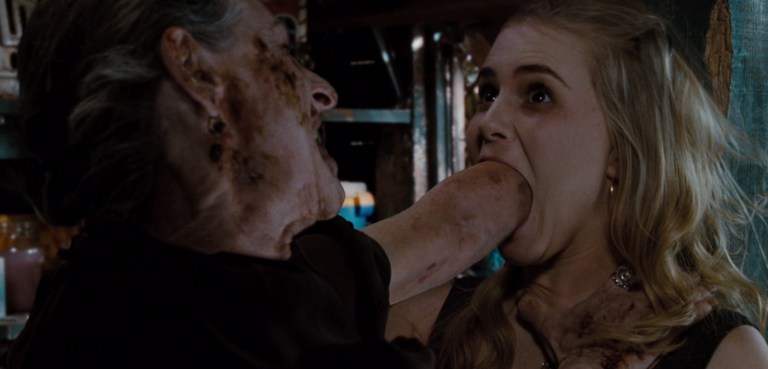 With as many high-profile hits as Sam Raimi has, Drag Me to Hell is an often-overlooked gem in the director's portfolio. Starring Alison Lohman as bank loan officer Christine Brown, and costarring Justin Long as her boyfriend Clay Dalton, this incredibly fun movie should be talked about a lot more. The plot follows Christine after she is cursed by an old woman for a business decision that leads to the woman's house being repossessed. With just days before demons catch up to her and drag her to Hell, Christine frantically tries to find a way to break the curse.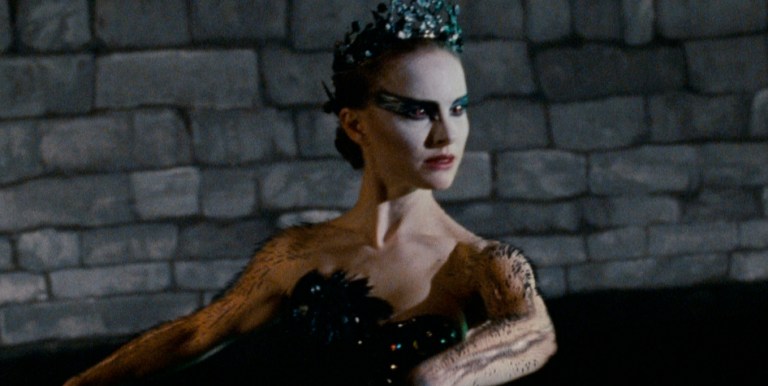 Led by an Academy-Award-winning performance from Natalie Portman, Black Swan is Darren Aronofky's masterful psychological horror movie about performance and paranoia. Portman is Nina, a ballerina who is on the cusp of either achieving her dream in the world of ballet or having her entire world fall apart. Nina is demure and dedicated to her art, but pressure from her director (Vincent Cassel) and the arrival of the free-spirited Lily (Mila Kunis) in her ballet company starts a chain reaction that forces Nina to reassess everything about herself. Barbara Hershey also stars as Nina's domineering mother Erica.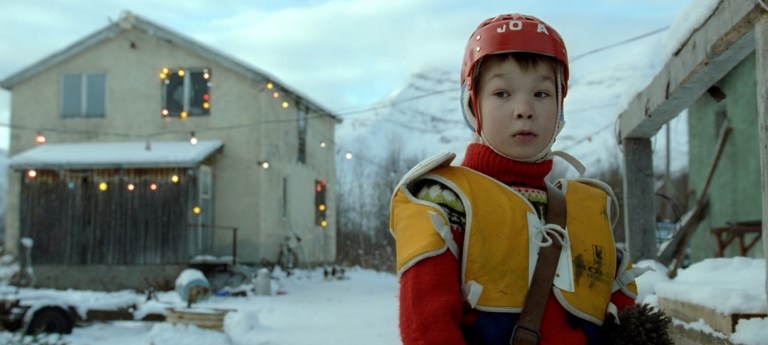 Rare Exports: A Christmas Tale is a delightful Finnish horror movie that will make change everything you think you know about Santa Claus. Pietari (Onni Tommila) lives with his parents in the harsh climate of northern Finland. Nearby, a team led by an American millionaire is looking for something in the mountains. The team finds something frozen in the ice, and what they bring up has Pietari fearing the deadly wrath of Santa Claus. Described as a Christmas movie by way of John Carpenter's The Thing (1982), Rare Exports is a great addition to every horror fan's holiday viewing list.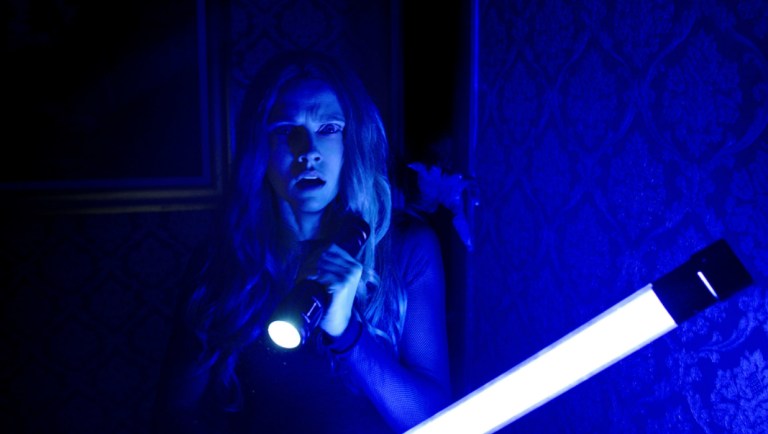 Lights Out is an underrated supernatural horror movie from director David F. Sandberg (Annabelle: Creation). The movie is about an entity called Diana (Alicia Vela-Bailey) that can only attack attack in darkness. Diana is attached in some way to Sophia (Maria Bello), and that attachment is putting her son Martin (Gabriel Bateman) in danger. Now Sophia's adult daughter Rebecca (Teresa Palmer) must return home to help her family uncover the mystery of why they're being haunted by the evil spirit.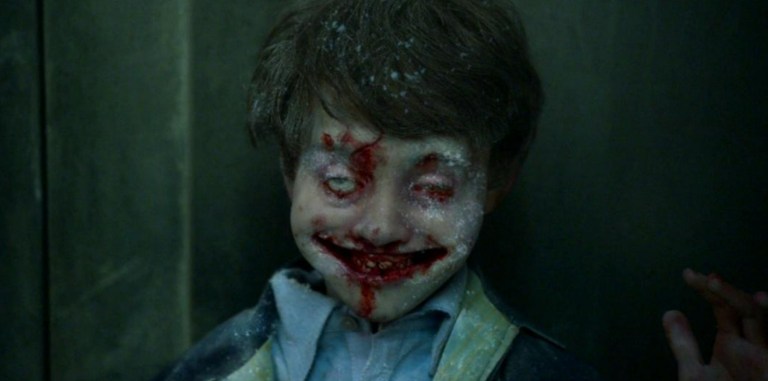 Starring Matt Dillon as the titular serial killer Jack, The House That Jack Built is a standout horror film that is disturbing in its blunt portrayal of violence. The movie is told in a series of vignettes as Jack narrates the story of his life as a killer. The final act of the movie frames the whole experience in an arthouse style, and the journey through the mind of a murderer can leave viewers feeling cold and unnerved. Lars Von Trier is a polarizing filmmaker, and The House That Jack Built can either be a masterpiece or something much less than masterful depending on your point of view. It's absolutely worth watching though.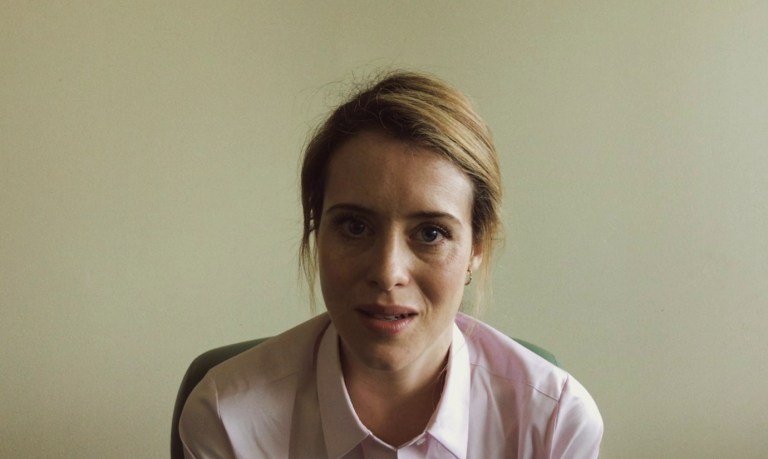 Starring Claire Foy, Unsane is an unsettling psychological thriller that is made even scarier its naturalistic presentation. Clair Foy is Sawyer Valentini, a woman traumatized by a stalker. After moving to a new town and starting a new life, Sawyer is held at a psychiatric hospital against her will after speaking with a counselor. Anger and paranoia set in, and Sawyer begins to suspect that someone from her past may be involved in her current situation. But is it all in her head? Unsane is an excellent, low-key thriller that builds to a tense finale.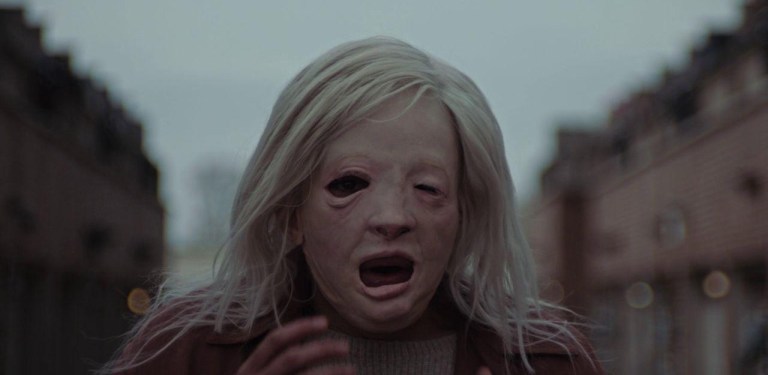 Possessor is a hitman movie as told through the lens of science fiction and psychological horror. Andrea Riseborough stars as Tasya Vos, an assassin her performs her jobs by transferring her mind into the bodies of unwilling hosts. After completing her missions, she returns to her own body by having her host commit suicide. One day, a hit goes wrong and Tasya finds herself stuck vying for control of a host (played by Christopher Abbot) whose mind won't be suppressed. Sean Bean and Jennifer Jason Leigh also star in this wonderfully inventive film, the second feature from Brandon Cronenberg.
Set in 1985, Censor is a great psychological horror movies set during the "Video Nasty" controversy in the United Kingdom. Enid Baines (Niamh Algar) works for the British Board of Film Classification, and she is one of the most strict censors when it comes to making recommendation for cuts and bans for the violent horror movies she screens every day. One day, Enid thinks she sees her sister in one of the videos she watches for work, but her sister has been missing and declared dead since Enid was young. Enid is prompted to investigate, but did she really see her sister, or is all of the on-screen violence she's been subjected to beginning to mess with her mind?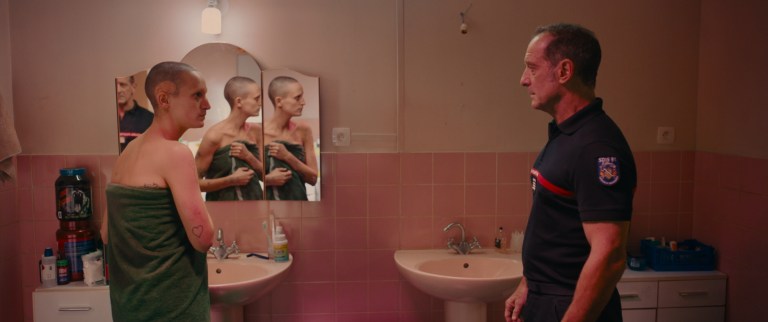 With body horror, mass murder, psychological horror, and family drama, Titane is a difficult movie to categorize. Regardless of genre, it is an amazing movie that goes to places most people won't expect. The best way to watch Titane for the first time is to go into with very little knowledge of the movie's major plot points. Without giving anything away, the movie begins by showing viewers a terrible car accident that causes a young girl to have a titanium plate inserted into her skull. She also seems to love cars. The story then follows the girl, Alexia (Agathe Rousselle), as an adult as she finds her place in life.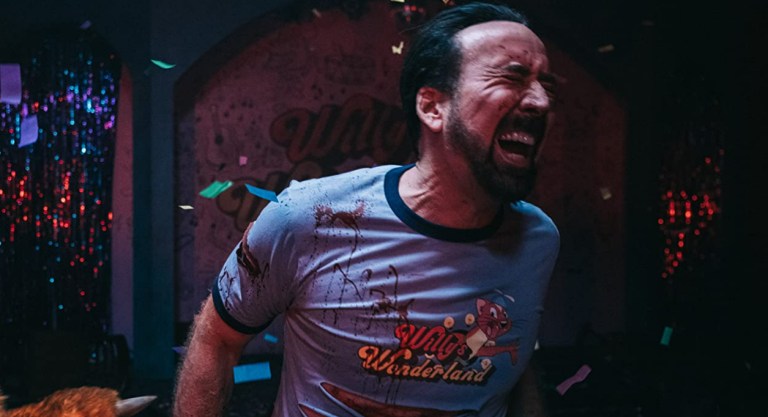 Willy's Wonderland won't be for everyone, but people who want to see Nicolas Cage acting weird in a goofy movie will likely have a good time. Cage stars as a drifter who agrees to work overnight as a janitor in an abandoned family entertainment center similar known as Willy's Wonderland. The main attractions at Willy's Wonderland were the animatronic animals, but they now sit unused. During the night, the animals come alive, and the newly-appointed janitor must fight back against the creepy, murderous animatronic characters.
More Streaming/Watch Guides