Best Horror Movies on Hulu (November 2023)
Collected here are the best horror movies on Hulu. This list is designed to keep you informed about the best horror the streaming platform has to offer in 2023.
Hulu is one of the world's leading streaming platforms. Like all platforms, Hulu's collection of thousands of TV shows and movies rotates from month to month. With that in mind, this list is maintained to always guide you to the best horror movies Hulu has to offer.
In 2019, Hulu began streaming its own original movies, starting with the horror comedy Little Monsters (2019). Since then, Hulu has shown a strong dedication to horror and thriller. Additionally, Hulu worked with Blumhouse between 2018 and 2021 to produce 24 television movies under the collective title of Into the Dark. The first section of this article lists the best ten of these Hulu-exclusive films. Hulu also licenses movies from other providers. The second section in this article collects the best licensed films. The list is updated regularly to ensure each movie is still available to watch.
Top Ten Hulu Original Horror Movies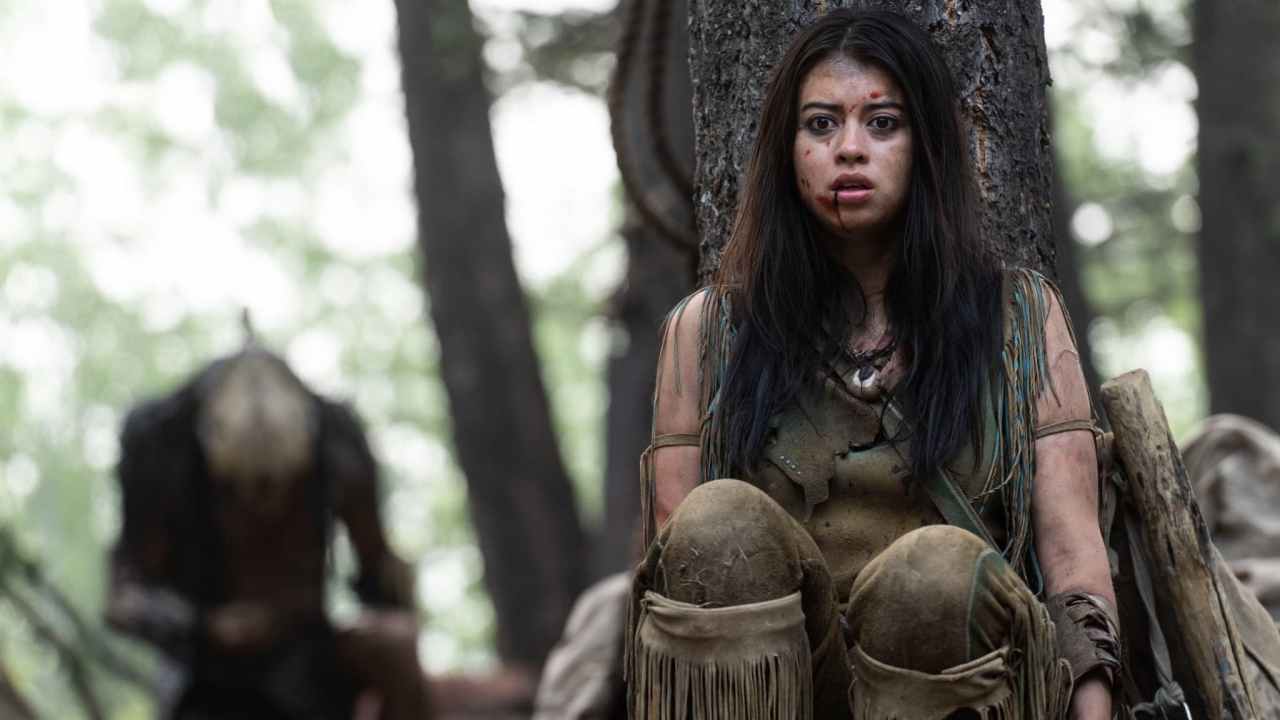 Directed by Dan Trachtenberg (10 Cloverfield Lane, 2016), Prey is the fifth installment of the long-running Predator series. Set hundreds of years before any other film in the franchise, the movie is about a young, female Comanche healer, Naru, who wishes to prove herself as a warrior. When a Predator arrives from space, Naru becomes her people's best hope for defeating the alien hunter.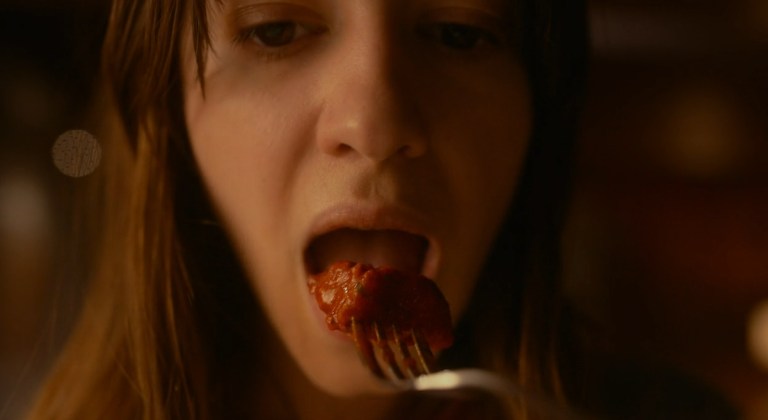 Fresh is a new and, yes, fresh take on cannibal horror movies. Noa is fed up with dating, but when she meets Steve in a random encounter in a supermarket, his charm wins her over. Noa and Steve begin a relationship that escalates quickly, but on a their first trip out of town together, Noa finds out too late that Steve isn't who he says he is. Fresh is dark and charming in equal amounts, and it is one of the best horror movies of 2022.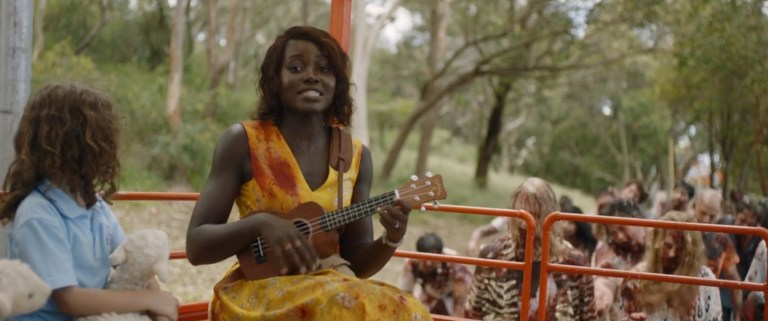 Lupita Nyong'o stars in the horror comedy Little Monsters as a kindergarten teacher trying to keep a group of children safe from a horde of zombies. The majority of the movie takes place on a farm where Miss Caroline's (Nyong'o) class is taking a field trip, a farm which just so happens to be next to a US Army training facility where testing on the undead is taking place. Little Monsters is a fun zombie comedy with good gore, plenty of music, and a lot of heart.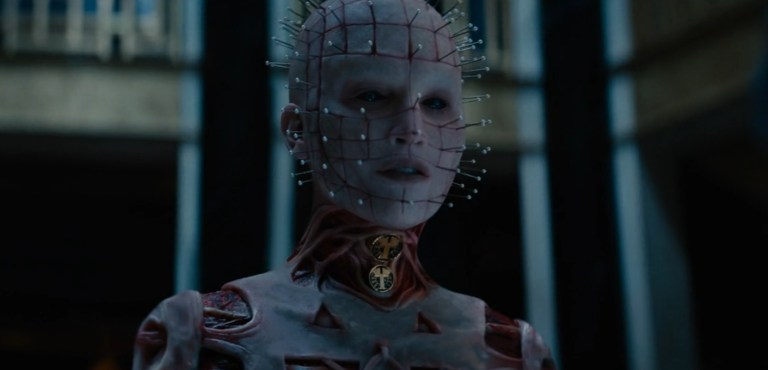 Filled with creepy new Cenobite designs and some grand cosmic-horror visuals, director David Bruckner's Hellraiser is a good modern version of Clive Barker's original idea. The movie stars Odessa A'zion as Riley McKendry, a recovering drug addict who comes into possession of a strange and beautiful puzzle box. Riley is then thrust into a terrifying struggle not just for her own soul, but for the souls of her friends and family as the mysteries of the puzzle box reveal themselves.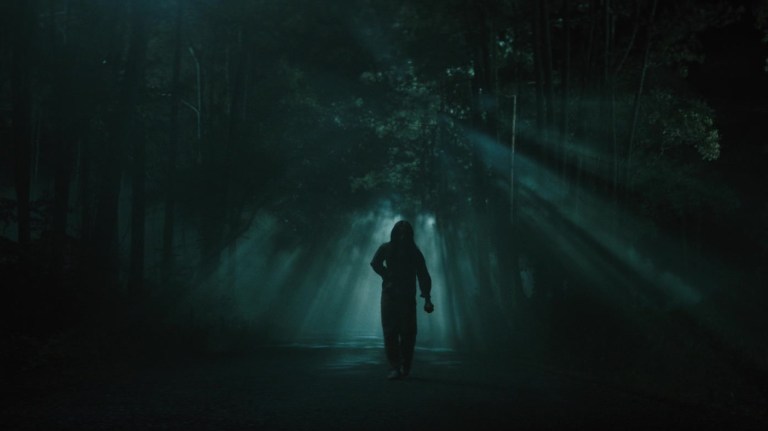 Kaitlyn Dever stars in No One Will Save You as Brynn, a lonely woman with a past that still affects her in the present. Living in an isolated house on the edge of town, Brynn keeps to herself until the silence of her way of life is upended by an encounter with an alien being. No One Will Save You is an incredibly tense and emotional thriller that might leave some people scratching their head, but will leave many with a lot to think about.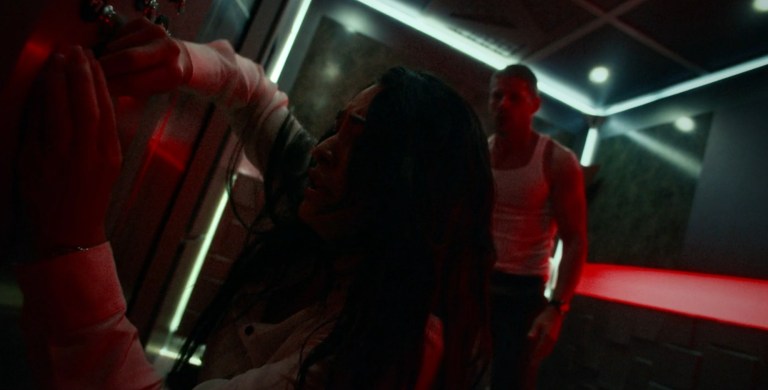 As the Valentine's Day 2019 episode of the Into the Dark series, Down tells a story of creepy obsession and a fight for survival. Jennifer (Natalie Martinez) is headed home after working late the night before Valentine's Day, but she gets stuck in an elevator in her office building. Stuck with her is Guy (Matt Lauria), a seemingly nice guy who works on another floor of the building. With everyone else gone for the weekend and no help coming, Jennifer and Guy are forced to make the best of the situation. Something isn't as it seems though, and the inconvenience of being stuck in an elevator becomes a life-altering ordeal for both of the elevator's occupants.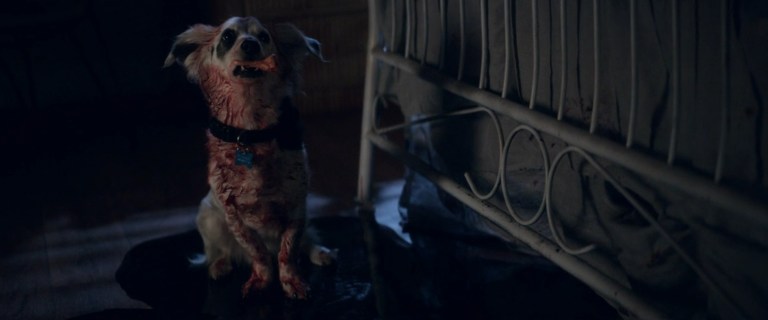 Inspired by Pet Appreciation Week, Good Boy is possibly the cutest installment of Hulu's Into the Dark series. The great Judy Greer plays Maggie, a journalist struggling mightily with her professional and personal lives. At the suggestion of her boss Don (Steve Guttenberg), Maggie adopts a dog as an emotional support animal. Maggie adopts Reuben, and her life starts to turn around. Not coincidentally, people who are mean to Maggie start winding up dead after Reuben enters her life.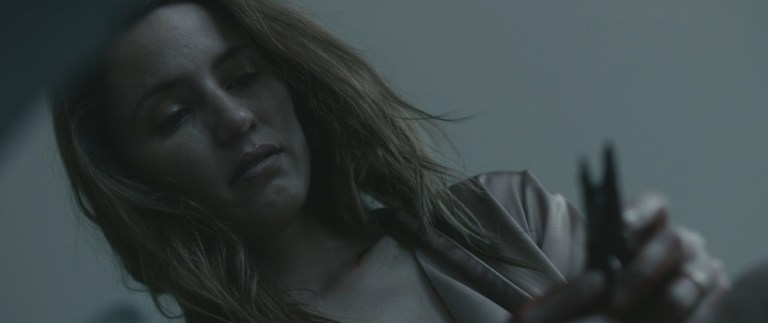 Ella (Dianna Agron) is a happy, successful woman who doesn't want to have children. But pressure from most of the people in her life causes Ella to wonder if there is something wrong with her for not wanting kids. Giving in to the expectations of others, Ella undergoes an experimental treatment to "fix" her biological clock, but the extreme methods lead to a host of psychological horrors for Ella.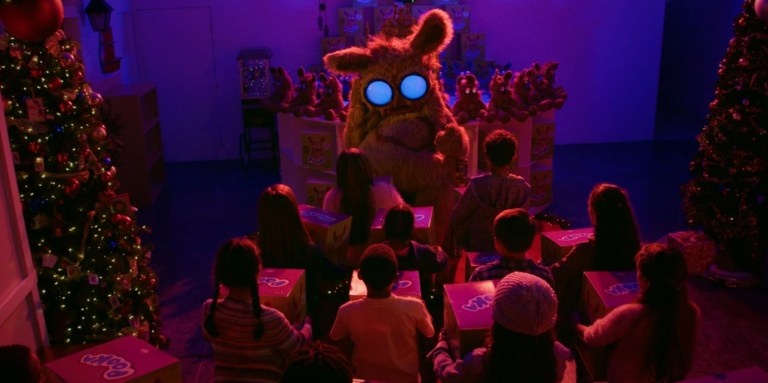 Released just in time for Christmas 2018, Pooka! is about Wilson Clowes (Nyasha Hatendi), an unemployed actor who finds a holiday job working as a mascot for the year's hottest toy, Pooka. Pooka is a weird, animal-like doll that repeats words spoken to it in a nice voice or a naughty voice. Wilson's job is to don a Pooka suit and help create excitement for the creepy toy, but the nice/naughty duality of the Pooka costume is beginning to cause Wilson to think about doing some very horrible things.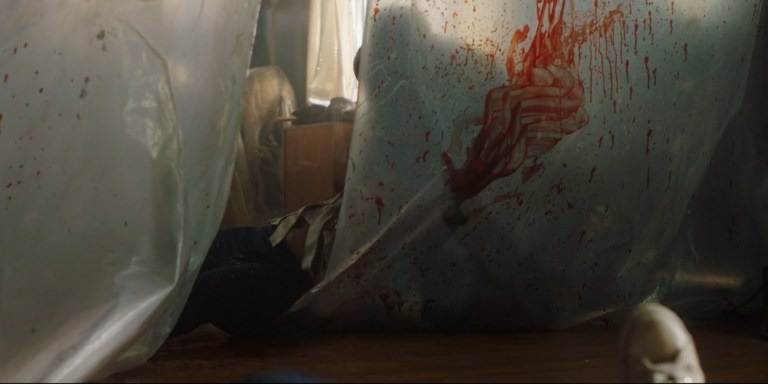 Flesh & Blood is a tense thriller about a teenage girl, Kimberly (Diana Silver), who becomes increasingly scared of her own father. Kimberly's mother (Meredith Salinger) was murdered, and since then Kimberly has developed a severe case of agoraphobia. Kimberly has trouble leaving her house, even when she becomes suspicious that her father, Henry (Dermot Mulroney), may be involved in a series of local murders. The mystery of Flesh & Blood is built well and provides great tension for the movie's big finale.
Best Licensed Horror Movies on Hulu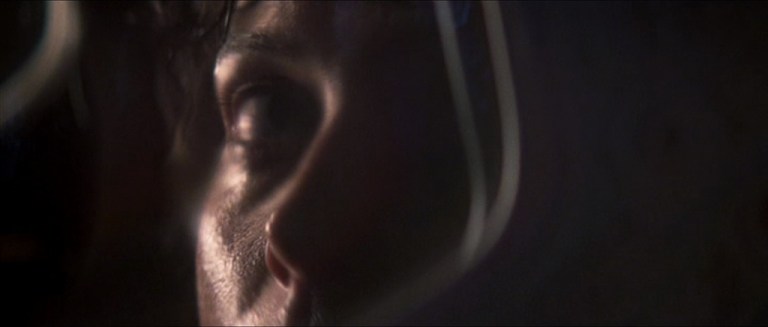 Alien (1979) is an all-time classic and a must-watch for every horror fan. You can now watch the original movies as well as two of its sequels on Hulu.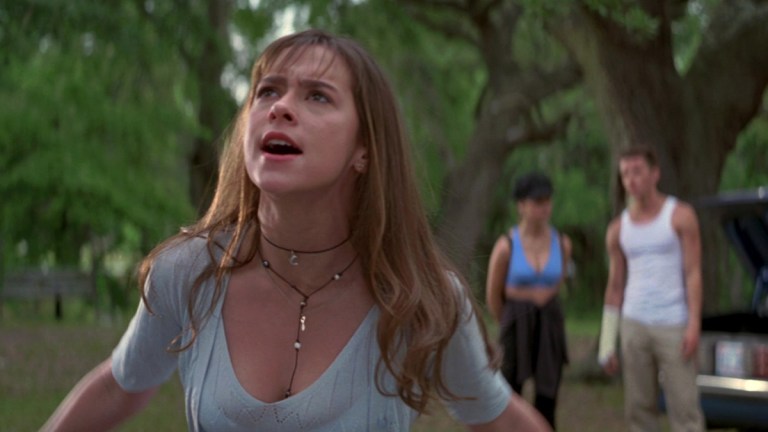 I Know What You Did Last Summer was one of the biggest teen slashers to come out of the wave of teen horror in the late 1990s that happened after the release of Scream (1996). It's about four friends who cover up what they believe to be a fatal hit-and-run accident, but a year later someone who knows what they did seeks deadly revenge.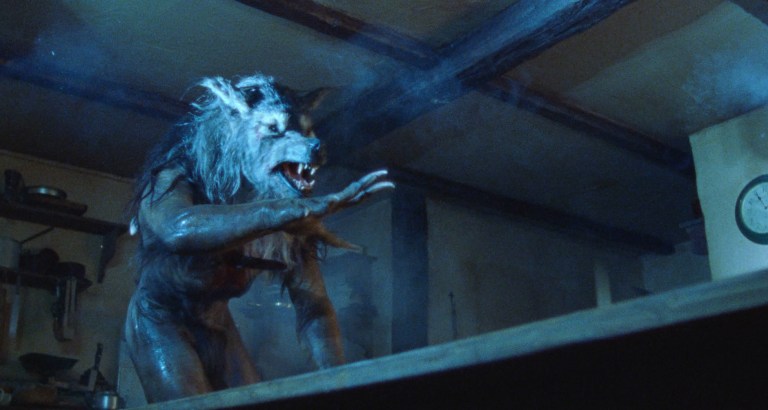 Dog Soldiers is a fabulous action-horror movie about soldiers performing a training exercise in the Scottish Highlands when they encounter werewolves. It is a straightforward creature feature of the highest quality.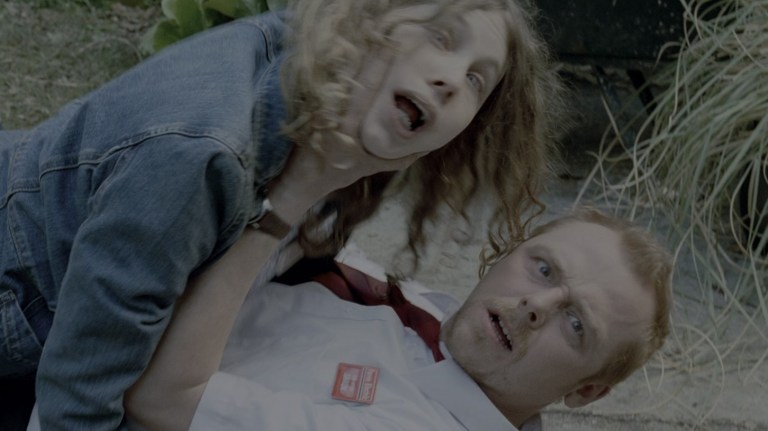 In Shaun of the Dead, a zombie outbreak happens at the worst (or maybe the best) possible time for underachiever Shaun. His girlfriend dumped him, his coworkers don't respect him, and he doesn't get along with his stepfather. But now that the dead are walking, Shaun has an opportunity to finally sort his life out.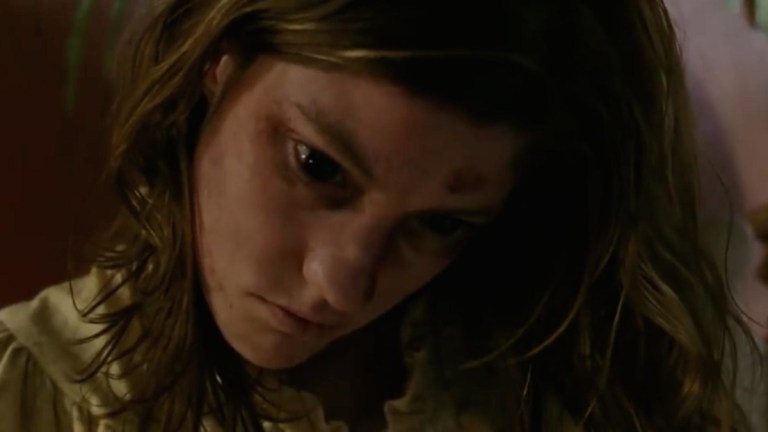 The Exorcism of Emily Rose is a hybrid movie made up of a courtroom drama and a possession film. Emily Rose is dead as the movie begins, and the events leading up to her death are shown through the subjective stories of the people testifying in court. Was it possession? Was she mentally ill? Both ideas are explored.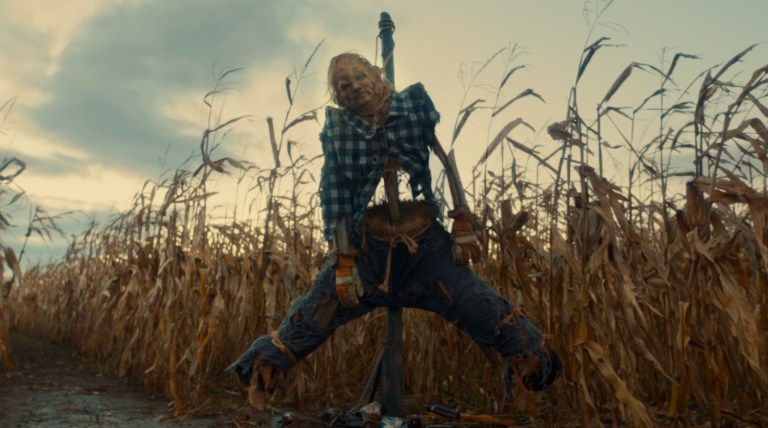 At first glance, Scary Stories to Tell in the Dark might seem like any other supernatural horror movie aimed at younger audiences. However, like the books that inspired it, the movie is much more unnerving than you might expect. Several of the short stories from the books are brought to life in a single narrative about a cursed book found by a group of friends. As stories mysteriously appear in the book, the horrors described on the pages happen in real life, attacking each of the friends one by one. Scary Stories to Tell in the Dark is a pleasantly creepy experience, and it's great gateway horror for new fans.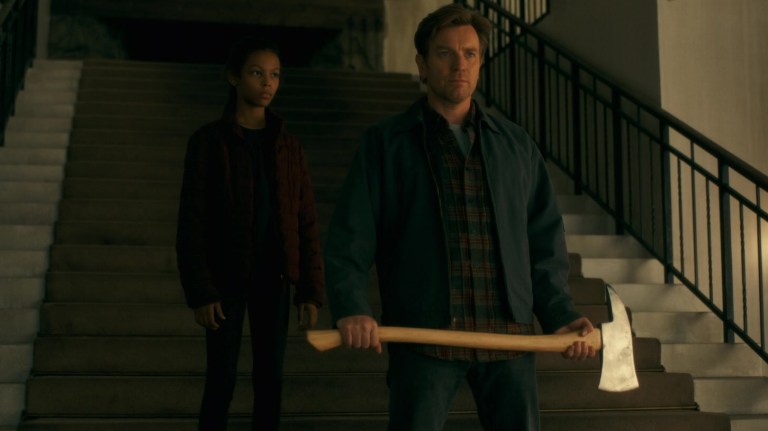 This sequel to The Shining (1980) follows Dan Torrence decades after his traumatizing experiences at the Overlook Hotel. Dan is joined by young Abra Stone, a girl who possess the "shining" like Dan, which makes her a target for a gang of killers who feed on psychic energy.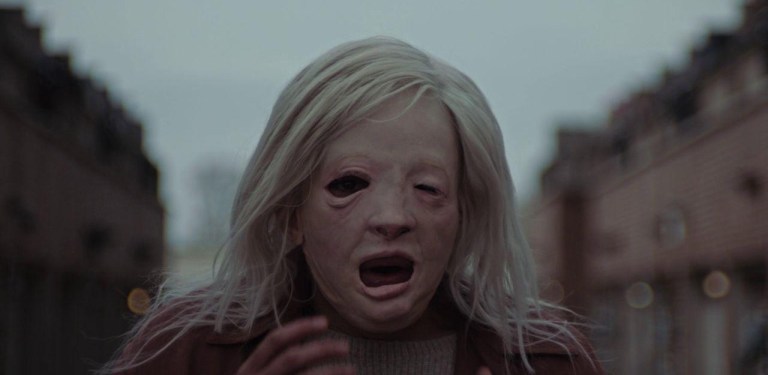 Possessor is a hitman movie as told through the lens of science fiction and psychological horror. Andrea Riseborough stars as Tasya Vos, an assassin her performs her jobs by transferring her mind into the bodies of unwilling hosts. After completing her missions, she returns to her own body by having her host commit suicide. One day, a hit goes wrong and Tasya finds herself stuck vying for control of a host (played by Christopher Abbot) whose mind won't be suppressed. Sean Bean and Jennifer Jason Leigh also star in this wonderfully inventive film, the second feature from Brandon Cronenberg.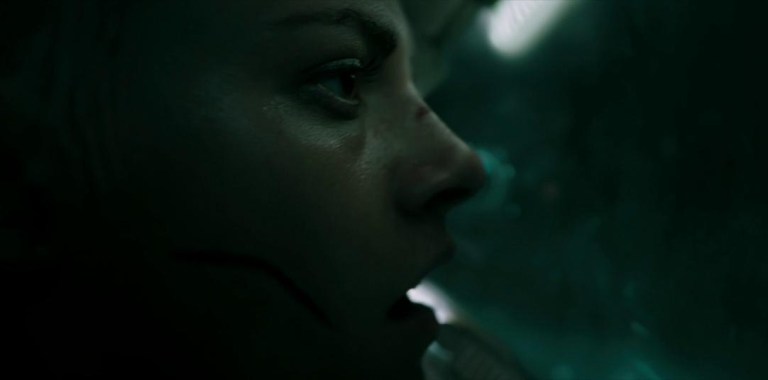 Reminiscent of the underwater horror movies of the late 1980s and early 1990s, Underwater is a fantastic monster movie set on the ocean floor. Kristen Stewart is Norah Price, a survivor of an ongoing disaster in an underwater mining facility. The structures are collapsing in on themselves, and Norah, along with a small group of fellow survivors, must venture out into the inky blackness of the sea to try to reach the only workable escape pods. Unfortunately for them, something monstrous is lurking in the water.
Set in 1985, Censor is a great psychological horror movies set during the "Video Nasty" controversy in the United Kingdom. Enid Baines (Niamh Algar) works for the British Board of Film Classification, and she is one of the most strict censors when it comes to making recommendation for cuts and bans for the violent horror movies she screens every day. One day, Enid thinks she sees her sister in one of the videos she watches for work, but her sister has been missing and declared dead since Enid was young. Enid is prompted to investigate, but did she really see her sister, or is all of the on-screen violence she's been subjected to beginning to mess with her mind?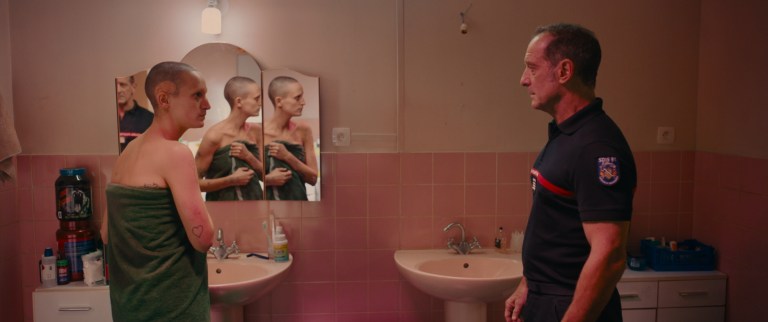 With body horror, mass murder, psychological horror, and family drama, Titane is a difficult movie to categorize. Regardless of genre, it is an amazing movie that goes to places most people won't expect. The best way to watch Titane for the first time is to go into with very little knowledge of the movie's major plot points. Without giving anything away, the movie begins by showing viewers a terrible car accident that causes a young girl to have a titanium plate inserted into her skull. She also seems to love cars. The story then follows the girl, Alexia (Agathe Rousselle), as an adult as she finds her place in life.
This Finnish horror movie is about a young girl, Tinja (Siiri Solalinna), and her struggles to deal with her overbearing, selfish mother. The mother (Sophia Heikkila) tries to create the image of a perfect family for her followers online, but the pressure she puts on her family causes them each to act out in their own ways. When Tinja finds an egg in the woods, she decides to take it home and raise it as her own, even when the creature that emerges turns out to be some sort of mysterious beast. Beautifully shot and littered with metaphors, Hatching is one of the standout horror films from 2022.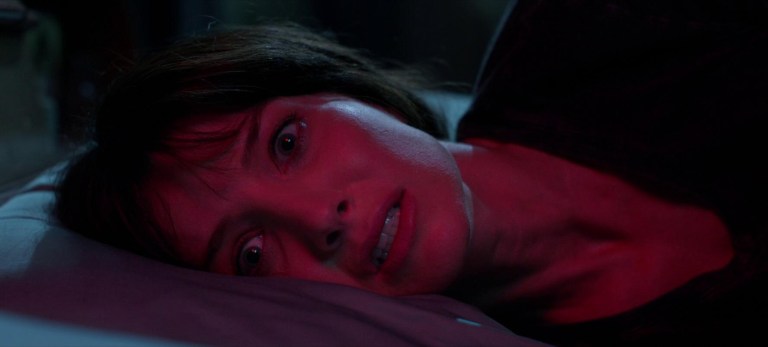 Malignant was one of the best surprises in horror during 2021. Director James Wan's return to horror gave us a movie inspired by monster movie inspired by giallo films, but by way of a wild monster movie. And if you haven't had the final sections of the movie spoiled for you yet, go into Malignant without reading anything else about it.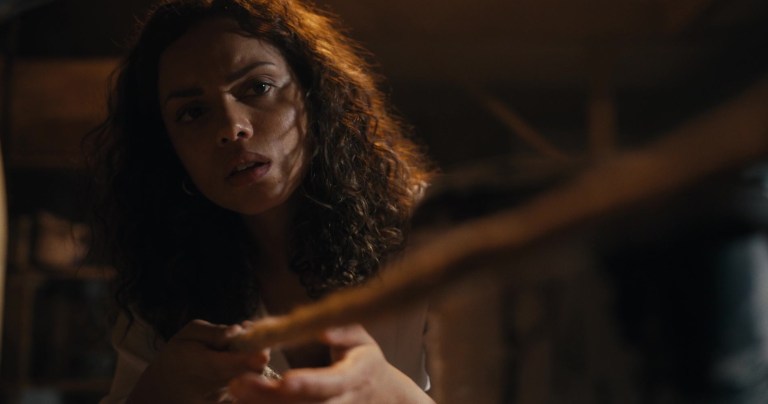 Twisty and phenomenal, Barbarian is one of the best horror films of 2022. If you haven't seen it and don't know anything about it, don't look anything up. Just go watch it now. If you have seen Barbarian already, go watch it again because it's just as fun the second time around.
With very little in the way of story, Skinamarink should be watch as more of a meditative experience. It is kind of a Rorschach test of a movie. Some people will view its still, lingering shots of emptiness and get nothing out of it. Others will come away unnerved even if they can't articulate exactly why. More so than many other popular films, what you get out of Skinamarink has a lot to do with what you take into it.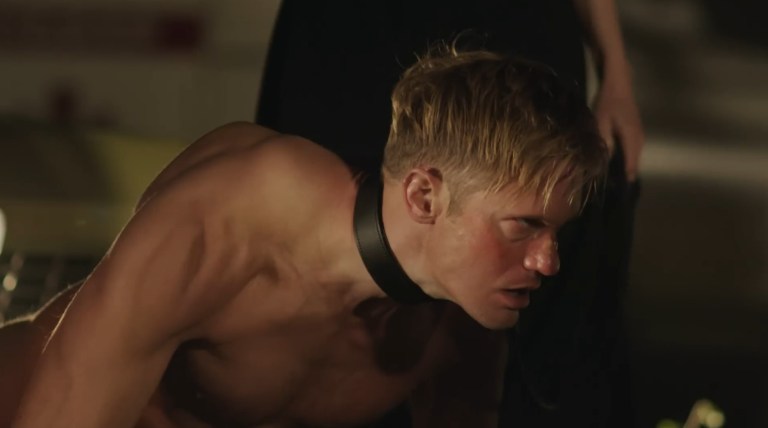 Weird and wonderful, director Brandon Cronenberg's tale of cloning and debauchery is one of the of most uncomfortable movies of the first half of 2023. Mia Goth and Alexander Skarsgård combine charisma and creepiness to create a story that isn't easy to succinctly describe, but is worth watching for fans of odd, thought-provoking horror.
A family of three (a father and his two daughters) are reeling from a recent tragedy when their lives are invaded by a supernatural presence. Can they come together as a family in time to stop the boogeyman that is stalking the shadows of their home?
New & Upcoming Horror Movies on Hulu in November
Streaming on Hulu November 4, 2023.
More Horror Movies Streaming on Hulu in November
More Hulu Horror Coming Soon
Dust (Release date TBD) – Sarah Paulson stars in this psychological horror Hulu Original about a mother who must protect her family from a mysterious presence in a dust storm.
Nightbitch (Release date TBD) – Based on the novel of the same name by Rachel Yoder, Nightbitch is a Hulu Original starring Amy Adams as a mother who believes she periodically turns into a dog.
More Streaming/Watch Guides