11 Scary Independence Day Movies Streaming in June 2023
Trade in your sparklers for spookies and watch the films on this list in anticipation of Independence Day.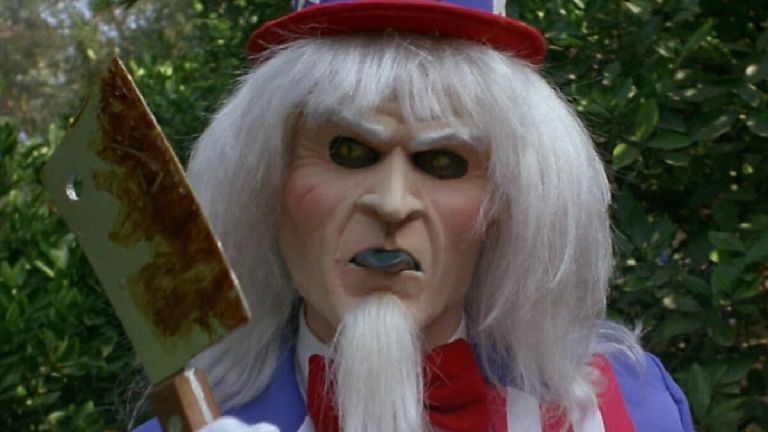 The Fourth of July seems like the least scary holiday to ever exist. It's the middle of summer so most of the holiday events take place in broad daylight and even watching fireworks in the dark is typically done in crowds. Thankfully for horror fans there are filmmakers who are twisted enough to make anything scary. Trade in your sparklers for spookies and watch the films on this list in anticipation of Independence Day.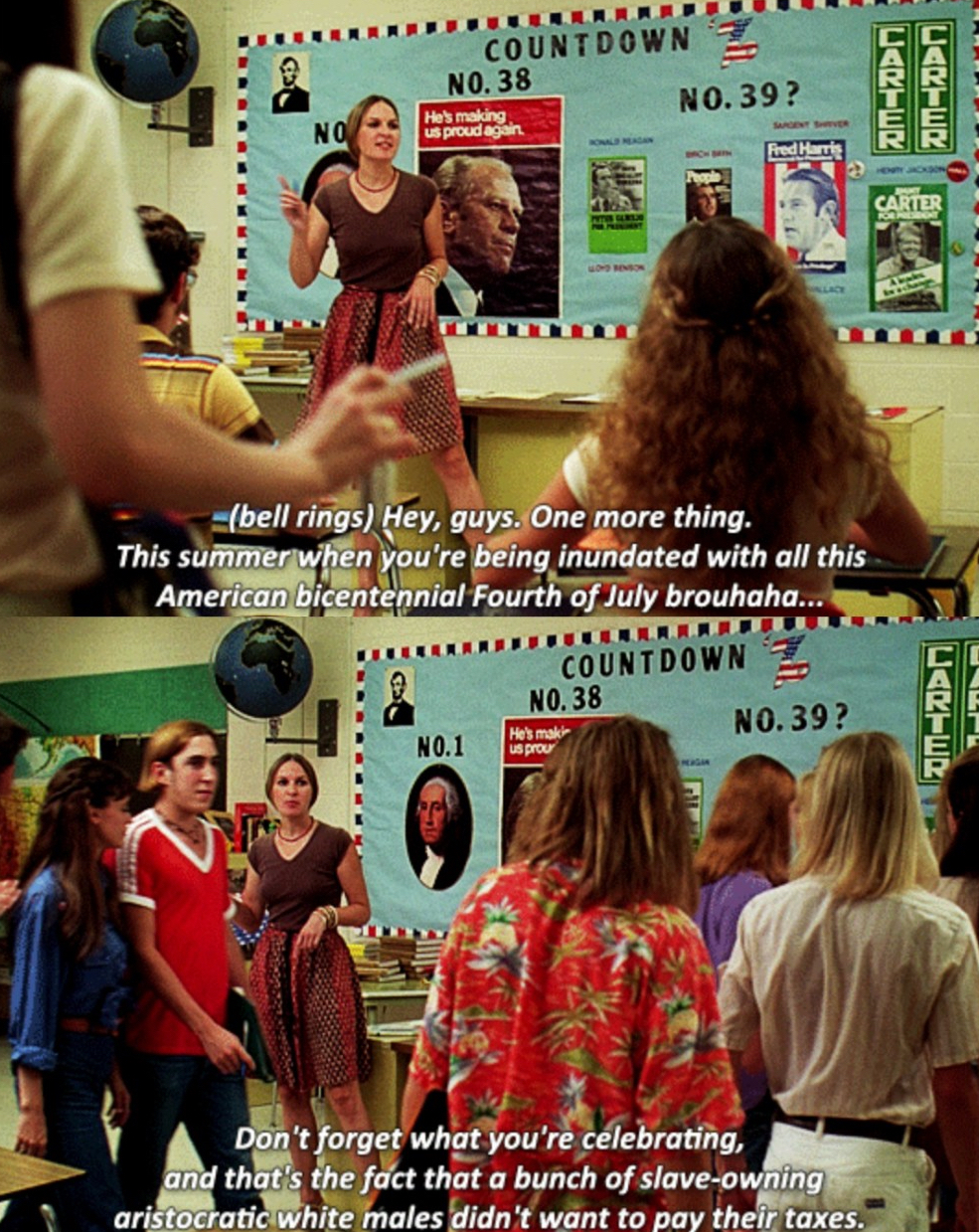 Missing from this list are quality Fourth of July horror and thriller movies like Jaws (1975), Blow Out (1981) and The Bay (2012) which aren't streaming for free anywhere currently and are only available to rent or buy on video on demand.
Here are the scariest Fourth of July movies streaming in June 2023: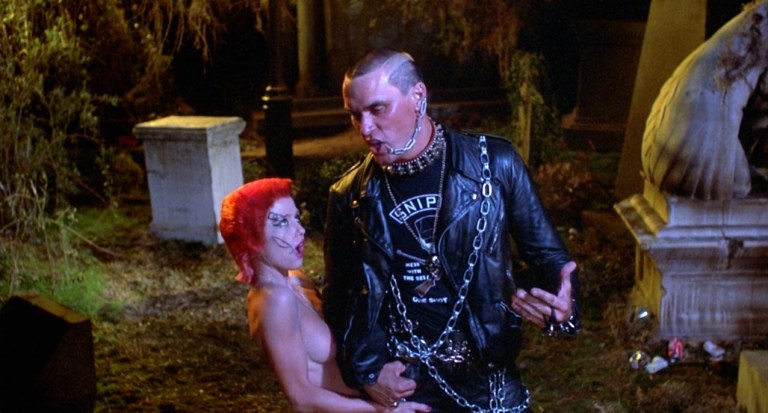 A comedy horror movie that begins on July 3, 1984 when warehouse workers accidentally release a toxic gas that causes the corpses in a nearby cemetery to reanimate. As if zombies weren't bad enough, these ghouls are unkillable. Penetrating the brain doesn't kill them and each body part of the zombie can survive on its own. The warehouse workers, a mortician, and a gang of punks struggle to survive the zombie infestation.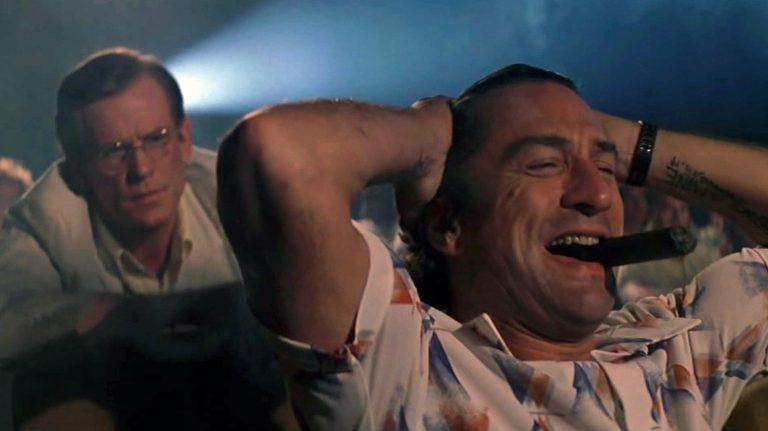 Robert DeNiro is unforgettably chilling in this Martin Scorsese psychological thriller. Against the backdrop of the Fourth of July holiday, DeNiro plays convicted rapist Max Cady who has recently been released from prison after serving a 14-year sentence. Cady targets his defense lawyer, Sam Bowden (Nick Nolte), who refused to disgrace Cady's 16-year-old victim in an attempt to procure a lighter sentence. After preying on Bowden's teenage daughter, Cady murders their maid and private investigator. The terrified family then hides out on a houseboat on the Cape Fear River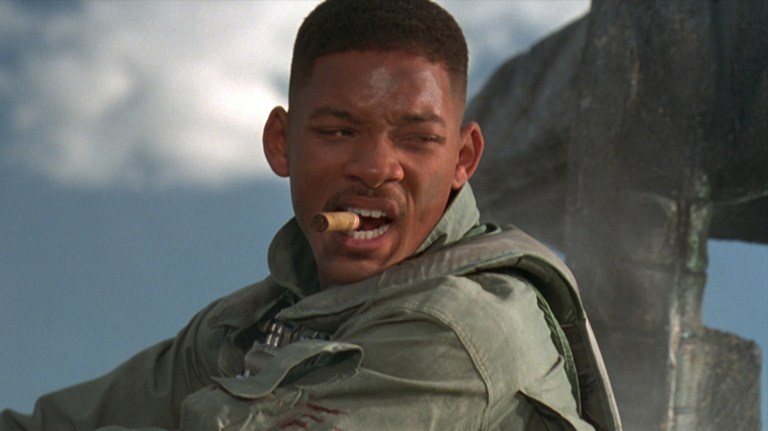 A classic sci-fi action blockbuster film that follows the lives of a diverse group of Americans after an overt alien invasion takes place over the Fourth of July holiday. U.S. Marine Captain Steven Hiller (Will Smith) works with engineer/technology expert David Levinson (Jeff Goldblum) and the sitting president (Bill Pullman) to turn the tables by flying one of the alien spacecrafts into their mothership. This film is so iconic that the dystopian miniseries Station Eleven (2021-2022) included a scene in which future Americans living after the apocalypse enjoyed a theater troupe's performance of Bill Pullman's Fourth of July speech.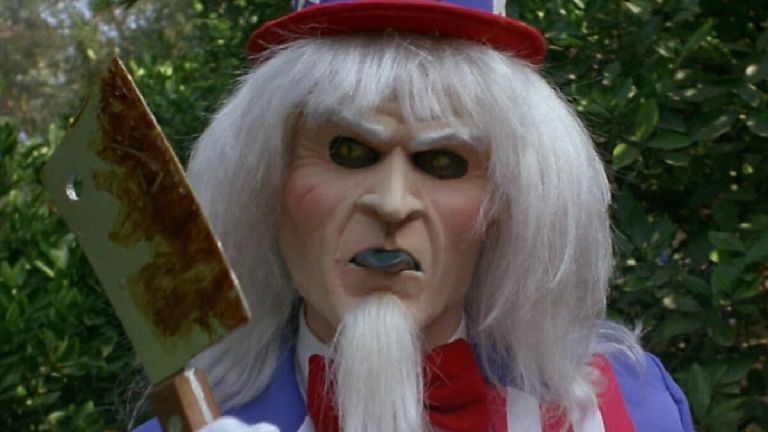 A black comedy slasher film following the return of Sam Harper's (David Fralick) body to his family after he is killed in action in Kuwait. Harper reanimates, dresses in an Uncle Sam costume, and terrorizes the town on Independence Day. It turns out, Harper has always been a psychopath and when the military couldn't satiate his bloodthirst during his real life, he reanimated to slaughter even more people.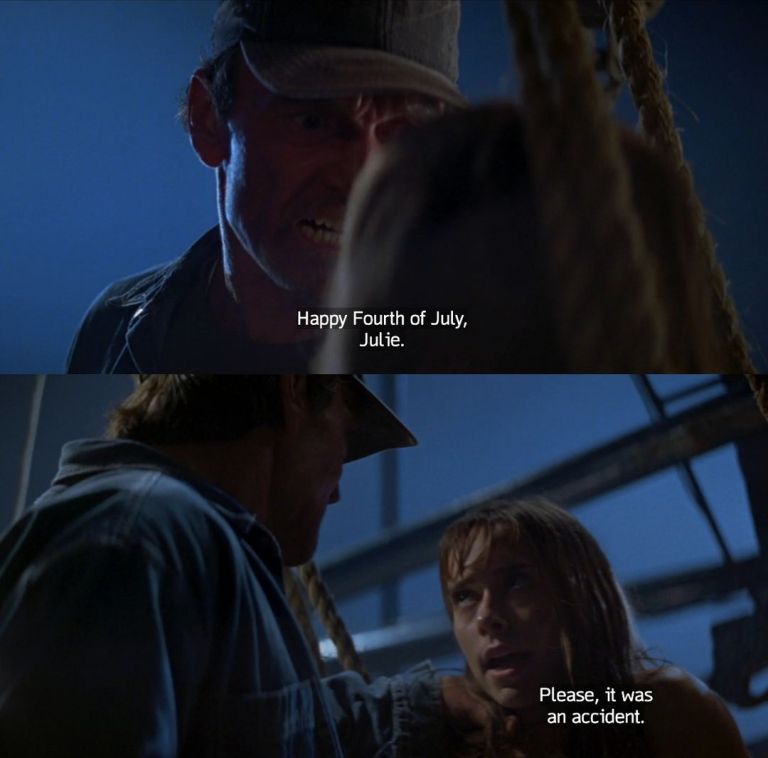 An iconic 90s slasher movie starring Jennifer Love Hewitt, Sarah Michelle Gellar, Freddie Prinze Jr, and Ryan Phillippe as teenage friends drunk on freedom (and alcohol) who hit someone on a dark road after a Fourth of July celebration. Wanting to stay out of trouble, the group decides to dump the body in the ocean instead of calling the police. One year later they begin receiving threatening messages warning them that someone knows the truth about last summer. I Know What You Did Last Summer leaves Netflix on June 30, so watch it before it's gone.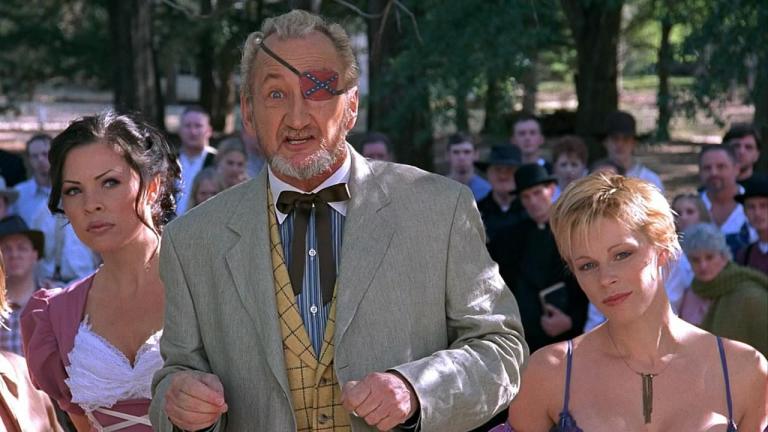 Robert Englund stars in this comedy horror as Mayor George W. Buckman, the host of his town's "Guts and Glory Jubilee" celebrating the American Civil War. A group of college students and a biker couple take a detour and end up in town. In slasher movie fashion, the interlopers are isolated and killed by the townspeople.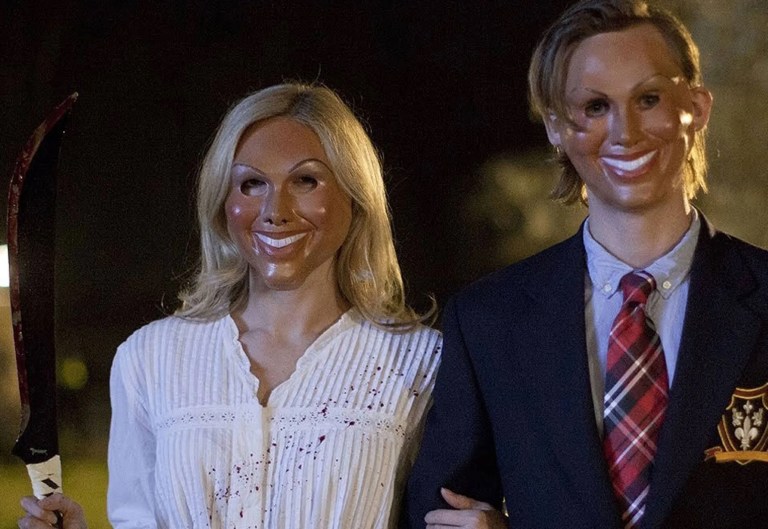 While the annual Purge in The Purge technically takes place on March 21-22, the festive patriotism feels like the Fourth of July. In a dystopian near future, the Purge is an American holiday during which almost all crime (including murder) is legal. Ethan Hawke stars in the original as a security salesman hoping to bunker down in his house with his family and leave the purging to his more bloodthirsty (and/or poor) neighbors. The Purge: Election Year (2016) as well as the two seasons of The Purge TV show are also streaming on Peacock.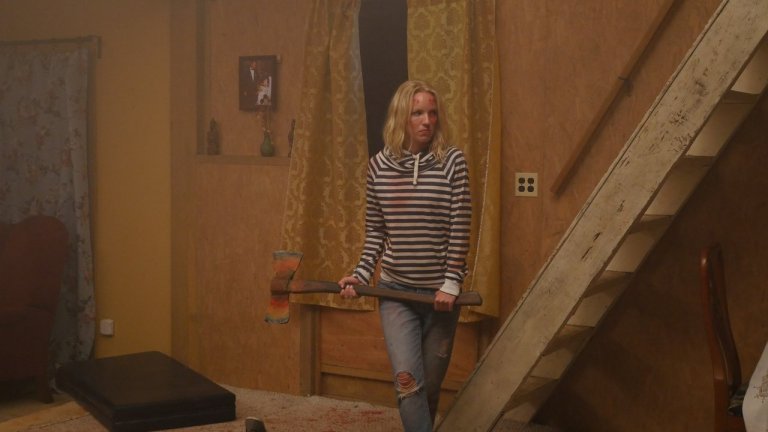 Six friends gather to spend the Fourth of July holiday together on a remote island off the coast of Washington. Unfortunately, the friends decide to take a drug which turns out to cause uncontrollable psychotic rage and cannibalism. The one sober friend fights for her life as her friends turn into savage beasts.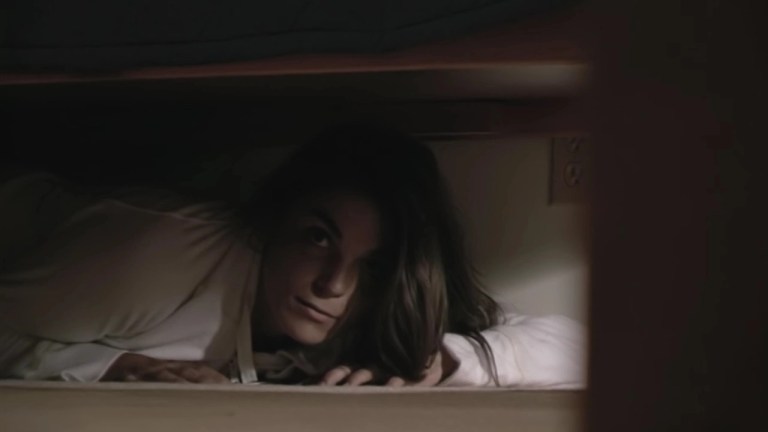 A low budget slasher movie about a group of friends who head to a remote cabin in Wisconsin to celebrate the Fourth of July. Chaos erupts when the group is attacked by a masked stranger. If you approach the film with low expectations and keep the micro-budget in mind, this is a great stalk and slash movie.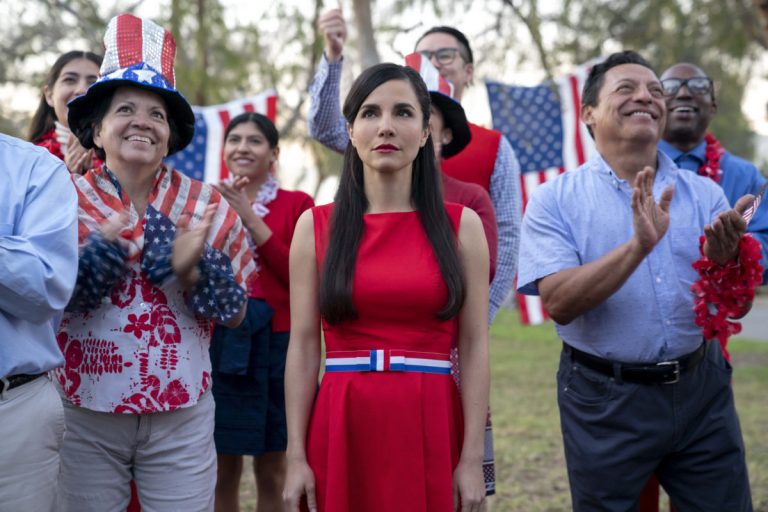 From Hulu's Into the Dark partnership with Blumhouse, this horror thriller follows a woman (Martha Higareda) who crosses the border from Mexico in search of The American Dream. After a traumatic scenario on the road, the woman wakes in an idyllic American neighborhood. As she recovers, she begins to realize the town is more of a nightmare than a dream.
Also from Hulu's Into the Dark collection, The Current Occupant is a horror thriller starring Barry Watson as a man who wakes in a strange psych ward. He believes he is the current president of the United States and is being held captive by terrorists. However, the brainwashing he experiences causes him to doubt his sanity.
Further reading: