30+ Summer Horror Movies To Keep You Screaming All Season Long
It's the summer of 2023 and you need to watch something scary.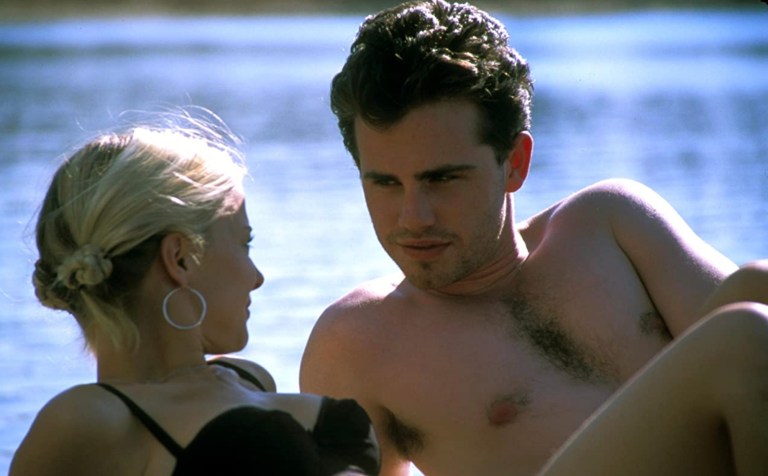 Summer horror movies are critical for a good summer.
Because who says summer fun has to be all about hanging out on the beach and making s'mores? Just because Halloween season is still half a year away doesn't mean horror fans have to wait to indulge in their favorite genre. In fact, the summer season can be just as creepy as autumn—just take a look at all the scary movies that turn the summertime nostalgia for camping, road trips, and luxury vacations and turn them into your very worst nightmare.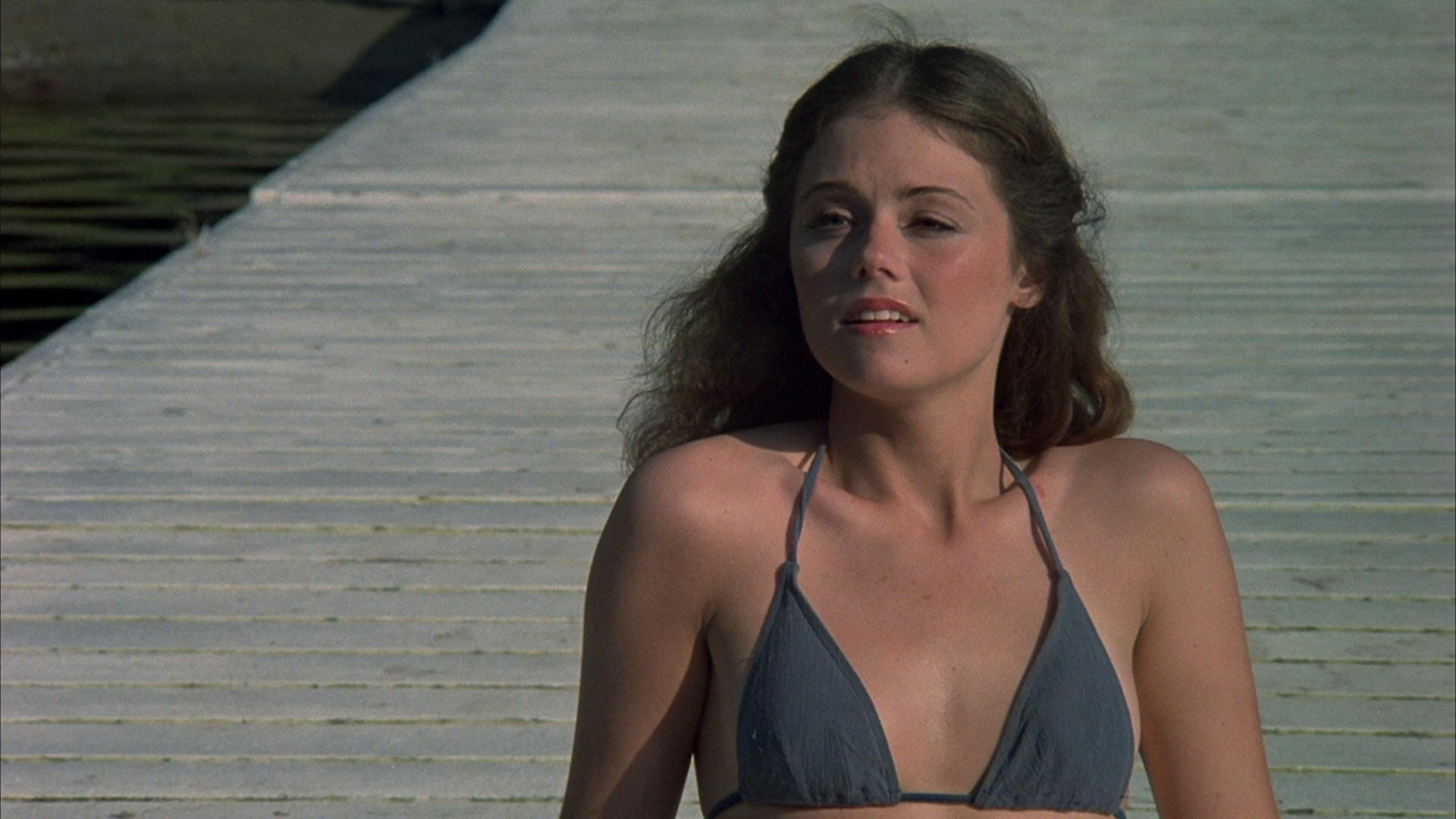 Don't believe me? These summer horror movies will make even the sunniest of days feel like spooky season.
Summer Horror Movies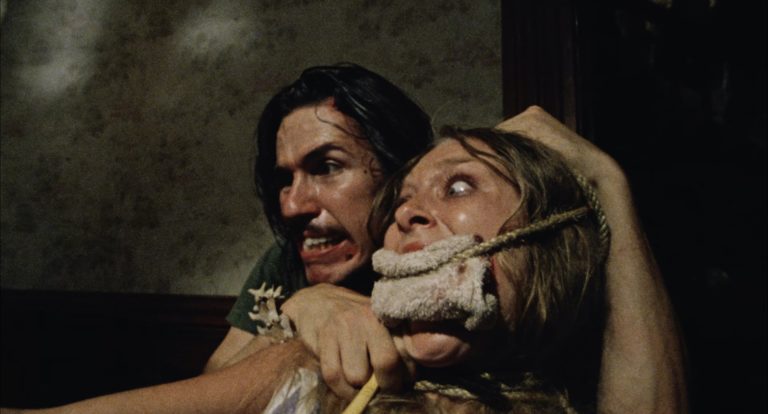 This violent horror film might leave you reconsidering your next cross-country road trip. When two siblings and a handful of their friends travel to visit their grandfather's grave in Texas, their excursion takes a dark turn when they come across a house of a family of psychopathic cannibals. Now known as one of the OG slasher flicks and one of the best, most influential horror movies ever, The Texas Chain Saw Massacre was once considered so violent that it was banned in several countries.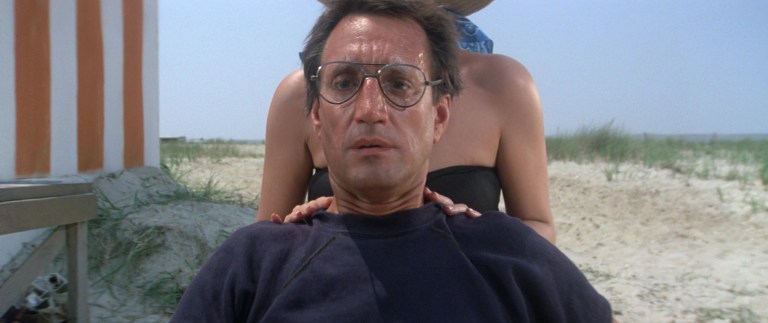 With beaches, a shark, and blood in the water, Jaws might be the quintessential summer horror movie. Not only that, Jaws was such a massive success that it helped redefine the movie business, shifting film studios' attention away from winter months and towards the summer months for their biggest film releases. Basically, Jaws defined what it meant to be a summer blockbuster, and the film industry was forever changed.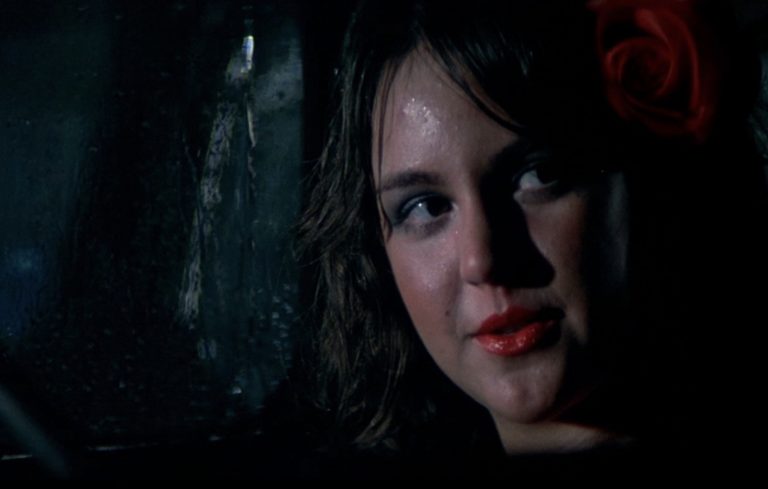 Based on one of America's most baffling murder cases, The Town That Dreaded Sundown follows a hooded serial killer who terrorized a border city in Arkansas in the summertime of 1946, starting with the violent night attack of a young couple on lovers' lane. While this horror movie took a few minor artistic liberties on that summer horror, the details were close enough to reality that the fabricated facts have become part of the folklore of Texarkana, the location the movie is set in.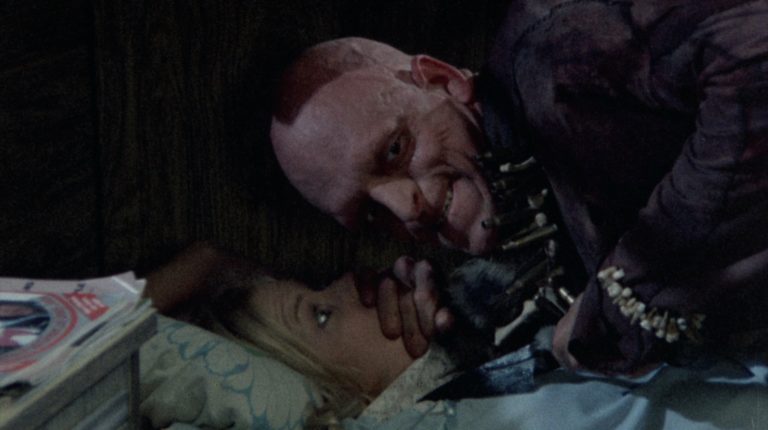 In a similar vein with The Texas Chainsaw Massacre, The Hills Have Eyes tells the story of a road trip gone very, very wrong. When a suburban family's car breaks down and they're stranded in the Nevada desert, they soon discover they're the target of a family of violent cannibals. This Wes Craven cult classic has spawned a franchise, including one direct sequel, an unofficial third film, and two remakes.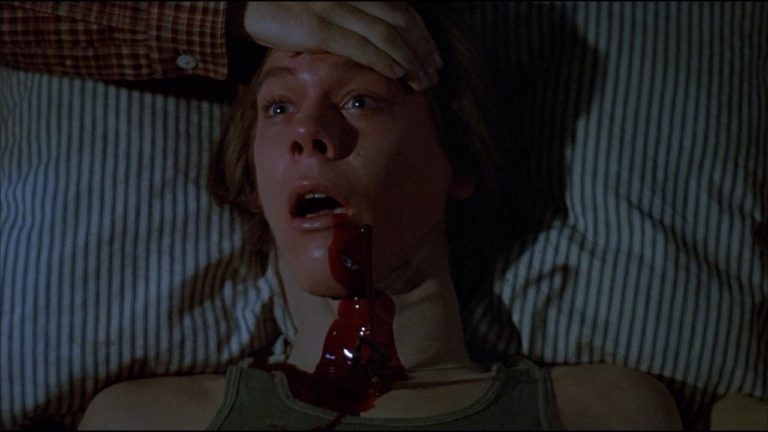 Few horror films are considered as iconic as Friday the 13th, and it's the perfect pick for the summer movie season. Years after Camp Crystal Lake is closed down to a gristly double-murder and another tragic death, a group of counselors attempt to reopen it, but they can't escape its dark past as the teens are stalked and murdered one by one. Though the film was criticized for its gore and violence, it's been credited for initiating the subgenre of slasher film and has spawned 10 sequels.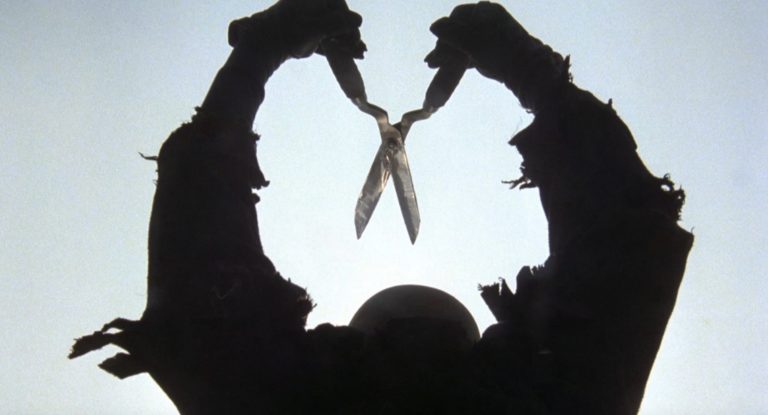 The Burning is another horror flick that's perfect for a scary summer night. After the caretaker of a campground is horrifically burned in a prank gone wrong, he continues to lurk on the property, hell-bent on making the pranksters pay for what they did to him. The film is based on the New York urban legend of the Cropsey maniac, a madman-like creature, and while it didn't receive much attention when it was released in theaters, it has since become a cult classic.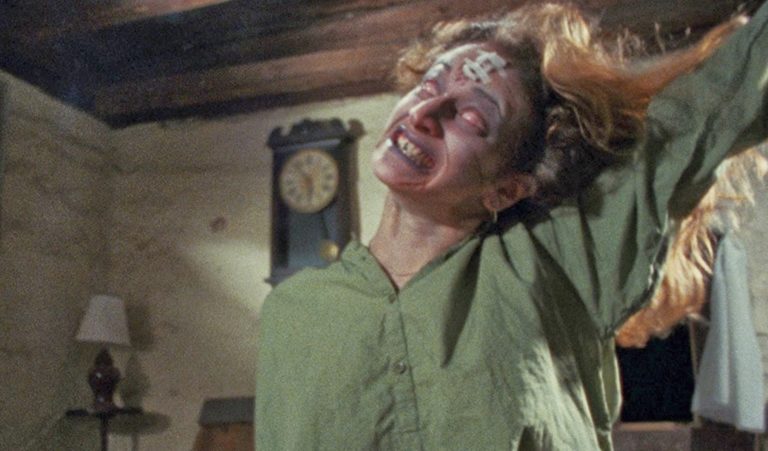 Filmmaker Sam Raimi first started receiving attention when he released The Evil Dead, a horror movie that follows five students who visit an isolated cabin in the woods, where they find a mysterious audiotape that releases flesh-possessing demonic entities. The critical response was largely positive, with the Los Angeles Times calling it an "instant classic"; unsurprisingly, the film and its two sequels are considered one of the largest cult horror film trilogies in history.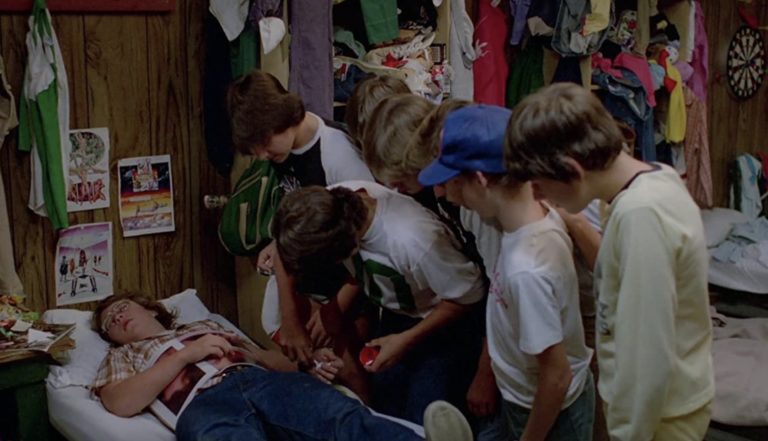 When a young, traumatized girl is sent away to a summer camp with her cousin, the camp becomes the site of a series of murders that seem to target anyone with less than honorable intentions. Sleepaway Camp is often compared to Friday the 13th, with the News-Press calling it, "a shockingly good slasher film, if you use the relatively fine first Friday the 13th as a measuring stick" and applauding its creativity and plot twists.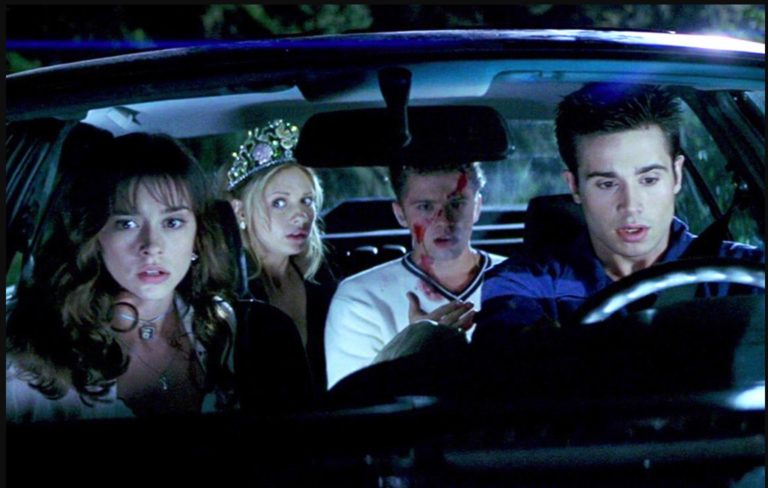 In I Know What You Did Last Summer, some of the '90s hottest young actors—Jennifer Love Hewitt, Sarah Michelle Gellar, Ryan Phillippe, and Freddie Prinze Jr.—play four friends who, on the way to a beach town for summer vacation, accidentally hit a pedestrian with their car. The friends dispose of the body and make a pact to never speak of it again, but their past comes back to haunt them one year later when they're stalked by a hook-wielding killer. Critic James Berardinelli credited the film for starting a new wave of slasher films, even with its mixed reviews.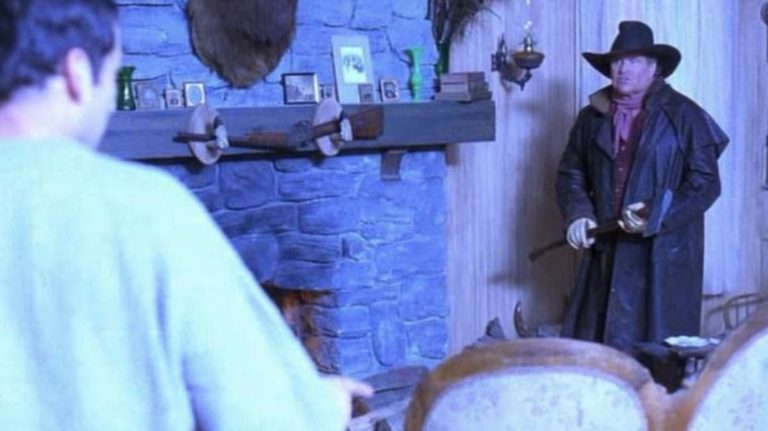 If you love a good scary story, this might just be the one for you. This anthology horror film revolves around a group of friends who, after crashing their car in the woods, decide to pass the time by building a campfire and taking turns telling stories, including the infamous urban legend "The Hook." John Kenneth Muir wrote, "Campfire Tales is a modest but enjoyable effort. The stories don't try to do too much, and don't rely on special effects."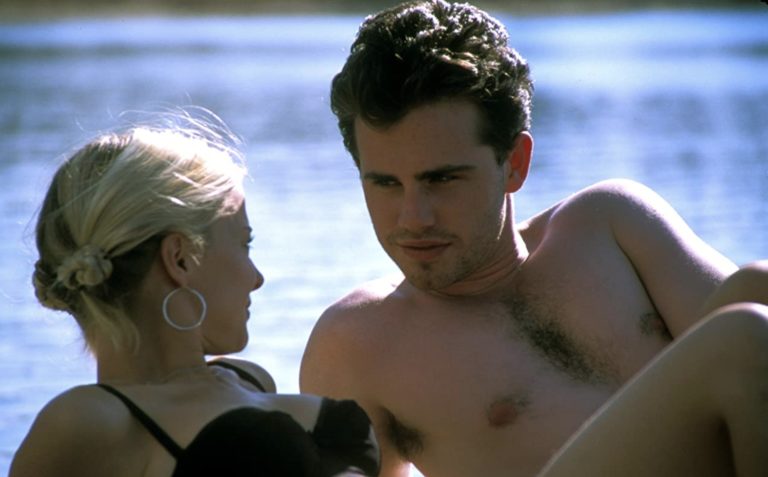 When five college graduates take a camping trip at a cabin in the woods, they begin to fall victim to a flesh-eating virus and soon find themselves the target of the homicidal locals. According to Rotten Tomatoes, "More gory than scary, Cabin Fever is satisfied with paying homage to genre conventions rather than reinventing them." The film has since had a sequel, prequel, and remake.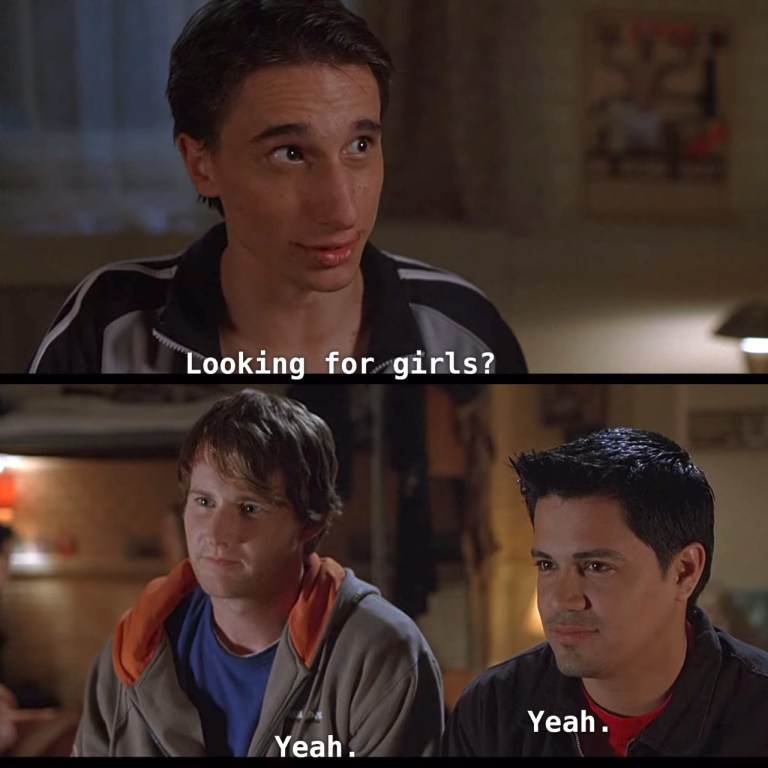 The first installment of the Hostel trilogy made waves with its controversial depiction of Slovakia and its use of Holocaust iconography. It's no surprise that its premise is also edgy: When three backpackers head to a Slovak city in hopes that it will fulfill their hedonistic fantasies, they instead find themselves the target of a mysterious organization's torture fantasies. This film will make you think twice about spending your summer vacation in a tourist trap.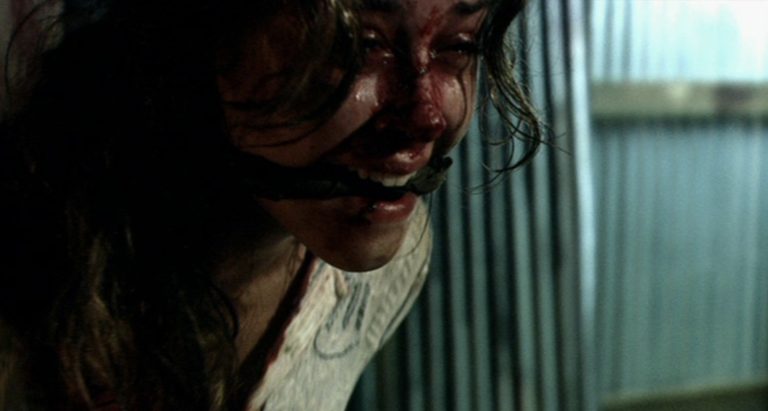 Like Hostel, Wolf Creek revolves around three backpackers, but the horror the endure is a little different: when they get stranded in Australia, they're kidnapped and subsequently hunted by a sadistic, psychopathic killer. While the film claims it's "based on true events," it's only loosely inspired by the murders of backpackers by Ivan Milat and Bradley Murdoch. Some critics praised the film for it's straightforward depiction of violence, while others found it too much; Robert Ebert wrote, "I wanted to walk out of the theater and…keep on walking."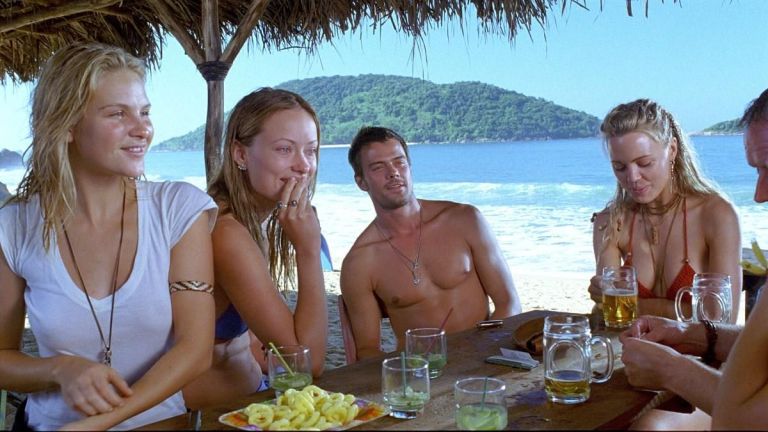 Turistas follows three Americans backpacking in Brazil who stumble upon an illegal organ-harvesting ring. Taking advantage of the success of 2005's Hostel with a similar plot, the film is about the horror of the unknown experienced while vacationing and exploitation caused by capitalism.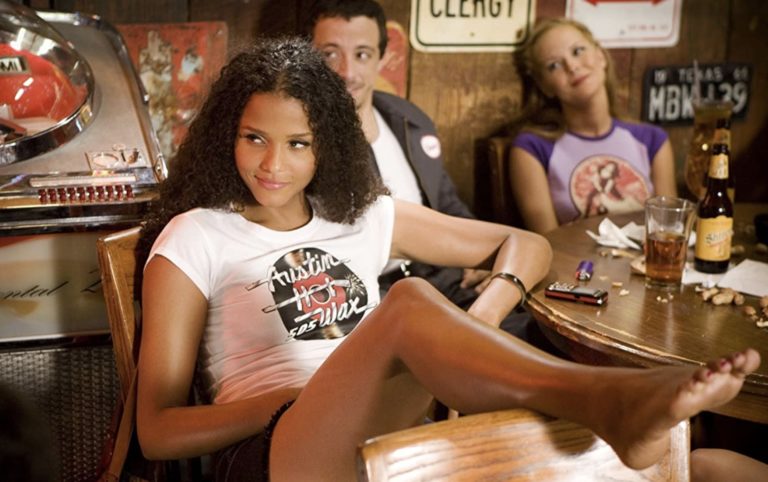 In this Quentin Tarantino-directed scary movie, two separate sets of women are stalked by a stuntman who stages murderous car accidents using his "death-proof" stunt car. Compared to Tarantino's other films, Death Proof gets little recognition, with The Guardian's Peter Bradshaw claiming, "Tarantino's twisted genius is there for all to see — but, it must now be admitted, all too briefly." Even Tarantino admits it may be the worst film he's ever made.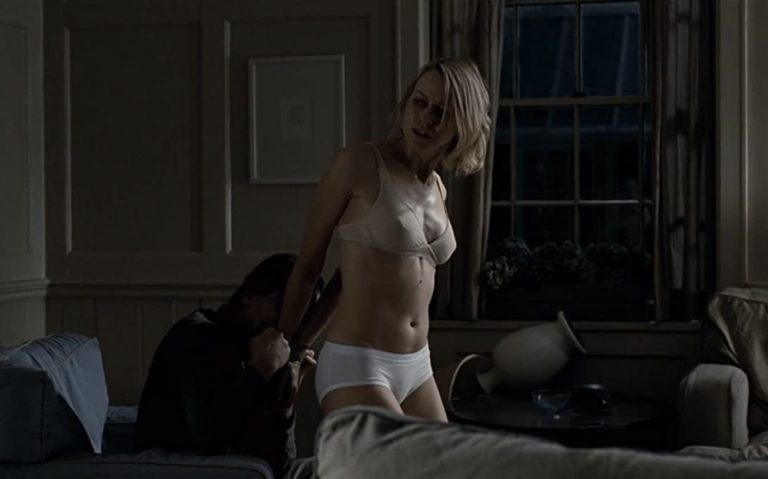 Funny Games follows a middle class family who go on vacation to a cabin in the woods, where they meet two young men who capture and force them to take part in their sadistic games in order to stay alive. This film is actually a shot-for-shot English remake of the 1997 Austrian film of the same name, using the same director, set, and even props from the original. It received mixed reviews, with the Rotten Tomatoes consensus reading, "Though made with great skill, Funny Games is nevertheless a sadistic exercise in chastising the audience."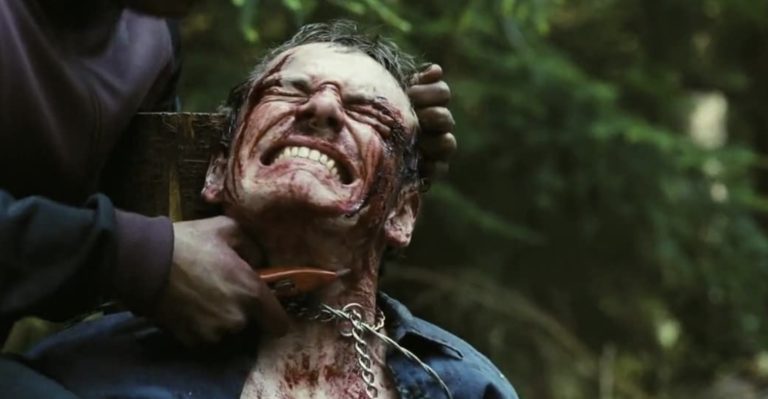 This British slasher film centers on a young couple who go on a romantic weekend getaway, where they cross paths with a terrifying gang of delinquents. The film, which is considered part of a subgenre called "hoodie-horror", reflected Britain's concerns of social decay due to what some politicians called "moral collapse." The Guardian's Peter Bradshaw called it "exceptionally well made, ruthlessly extreme, [and] relentlessly upsetting."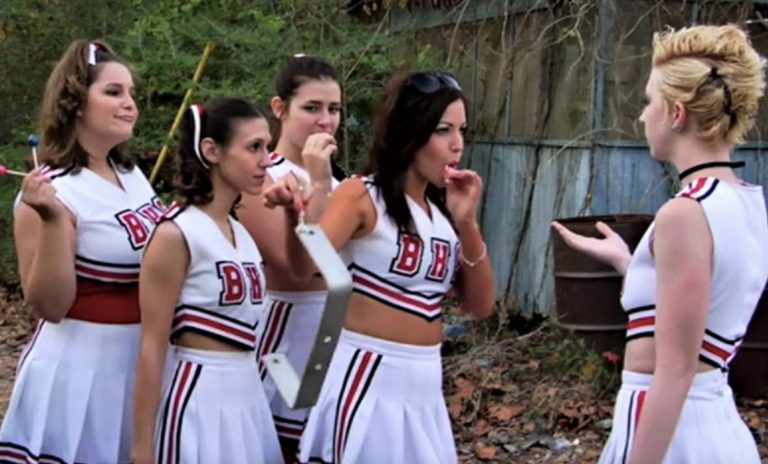 When the resident goth girl is forced to attend a cheerleading camp as part of her junior delinquent rehabilitation program, she immediately clashes with popular girls. But when members of the spirit squad start showing up dead, she must team up with her cheerleading rivals in an effort to make it out alive.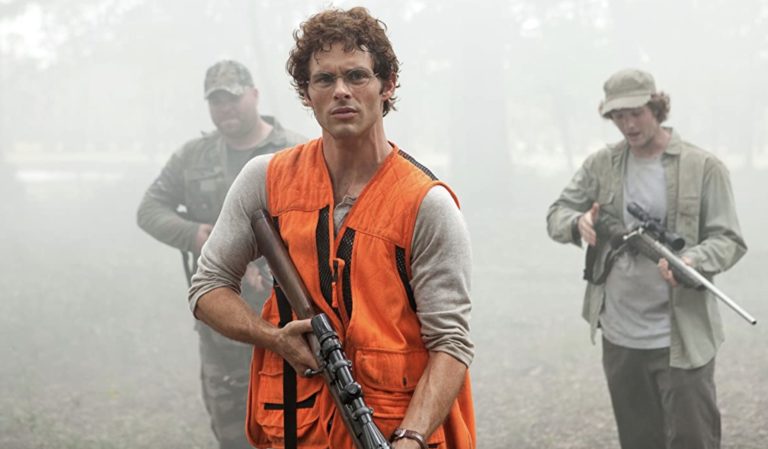 When a Los Angeles screenwriter and his wife relocate to the deep South, tensions grow between them and the locals. While some critics believed this remake was inferior to the original (and controversially violent) 1971 film, Robert Ebert still called it "visceral, disturbing, and well-made."
This horror comedy takes aim at some of your favorite summer horror movies, but that doesn't mean it doesn't hold up well on its own, too. The film follows a group of five college students who retreat to an isolated forest cabin, where they're unaware that they're not only being watched but subtly controlled. The film was met with positive reviews, with Robert Ebert writing, "The Cabin in the Woods has been constructed almost as a puzzle for horror fans to solve. Which conventions are being toyed with? Which authors and films are being referred to? Is the film itself an act of criticism?"
After sleeping with her date for the first time, a young woman named Jay is followed by a supernatural entity that wants to kill her. There's only one way to rid herself of the curse: have sex with someone else and pass it on to them. It Follows received universal acclaim, with Tim Robey of The Daily Telegraph writing, "With it's marvelously suggestive title and thought-provoking exploration of sex, this indie chiller is a contemporary horror fan's dream come true."
With a twist on the usual horror genre, this musical comedy slasher film follows a hopeful young singer who is terrorized by a musical-theatre-hating killer while attending a snobby musical theatre camp. The movie, which stars Minnie Driver and Meat Loaf, was met with a 37% approval rate on Rotten Tomatoes.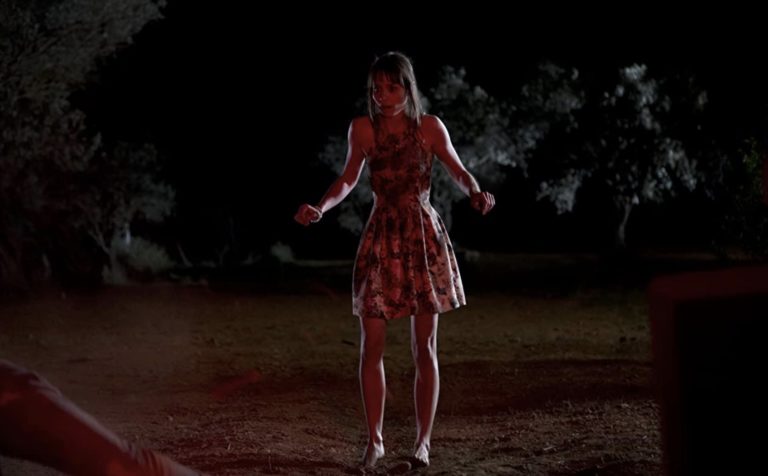 Beware: This summer horror movie might hit a little close to home. When four Americans travel to Europe to become camp counselors, they must deal with an outbreak of a mysterious, rage-inducing plague that starts in the animals. Despite its mixed reviews, Zena Dixon of Dread Central wrote that the film was "the definition of unpredictability, bringing great laughs, hot bodies, and maybe-viruses and death."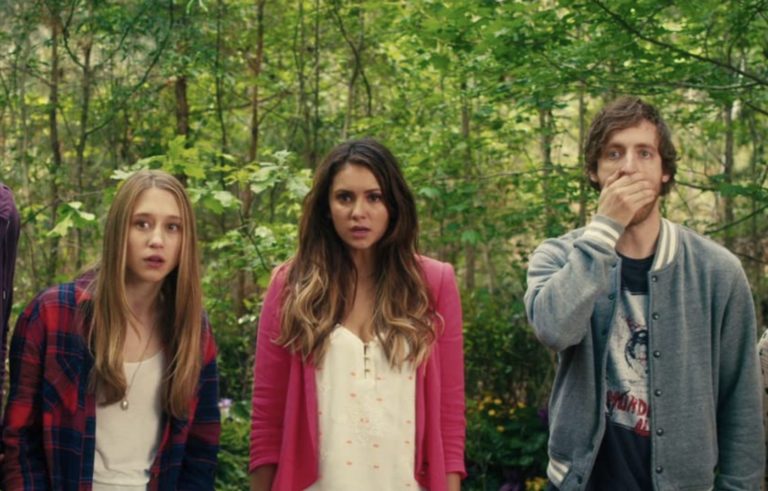 In the midst of processing her grief, the daughter of a late famous scream queen from the '80s finds herself pulled into the world of her mother's most popular movie, a slasher film called Camp Bloodbath. Starring Taissa Farmiga, Malin Akerman, and Adam Devine, this summer horror comedy was met with generally positive reviews; the Rotten Tomatoes general consensus states the film "offers an affectionate nod to slasher tropes while adding a surprising layer of genuine emotion to go with the meta amusement."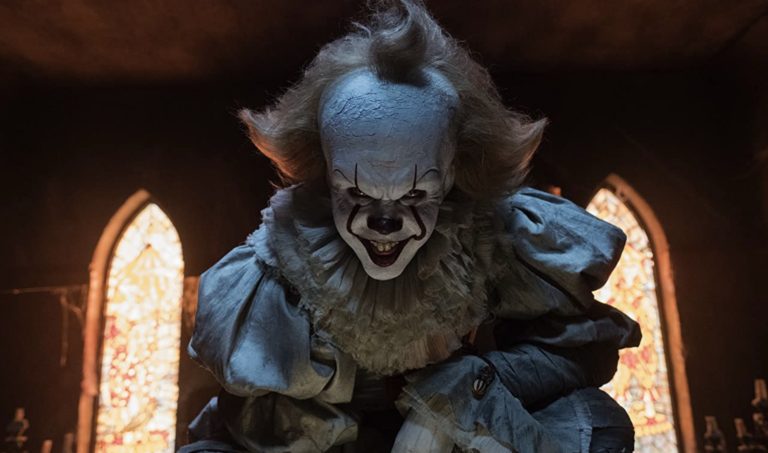 It is perhaps one of the most famous horror films to date, but it's also filled with summertime nostalgia many people can relate to. The film tells the story of seven children living in Derry, Maine, in 1989 who are terrorized by a shapeshifting monster who disguises itself as the infamous deadly clown Pennywise. The film became the fifth-highest-grossing R-rated film of all time and went on to be nominated for multiple awards, including the Critics' Choice Movie Award for best Sci-Fi/Horror Movie.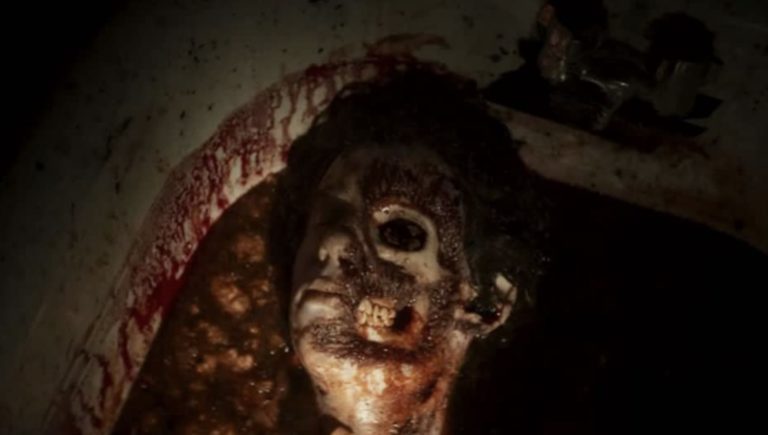 A group of teen friends spend their summer spying on their neighbor who they suspect may be a serial killer, but as they begin to gather evidence and grow closer to revealing the truth, things start to get out of control. Summer of '84 became Shudder's second biggest movie premiere of 2018, with many critics calling it the best horror movie of the year.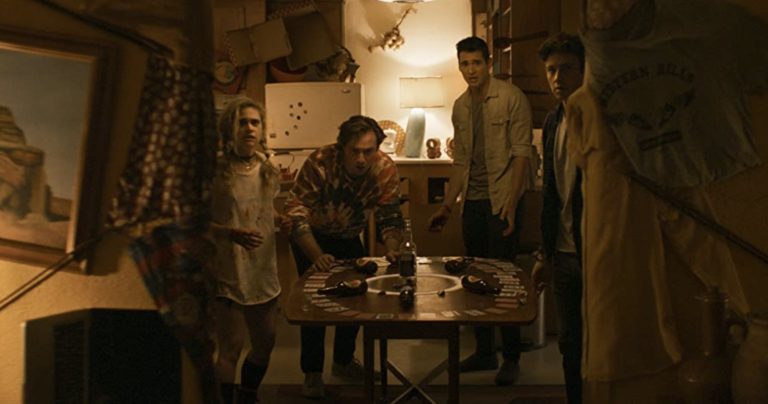 When a group of college students decide to take a summer weekend getaway to Joshua Tree together, a supernatural entity hides among them, dead set on using them for its own fatal ritual. According to Variety's Dennis Harvey, "It's an admirably disciplined film with committed performances by actors playing characters more complicated than the usual horror casualty list."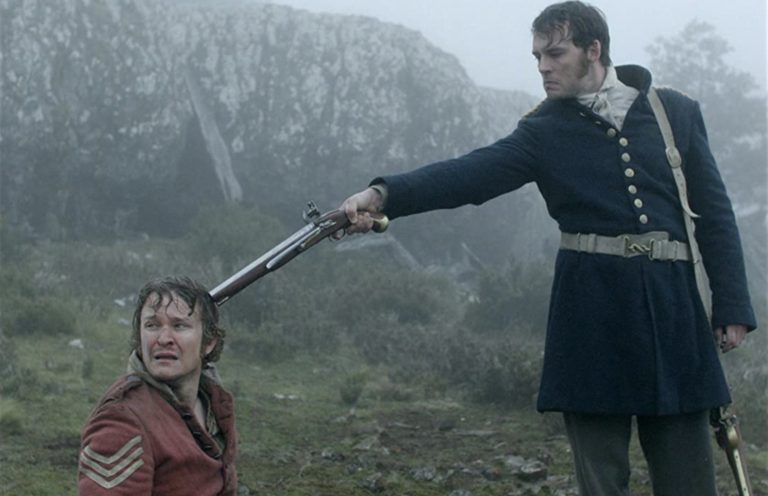 Set in 1825 in the penal colony of Van Dieman's Land (now Tasmania), this historical horror film will fulfill all your creepy needs. The story centers on Clare, a woman whose family has become the victim of a violent crime, and her plan to seek revenge against the British officer who did her wrong with the help of an Aboriginal tracker named Billy. Some of the movie's scenes were so brutal that psychologists were brought on set to support the actors while filming.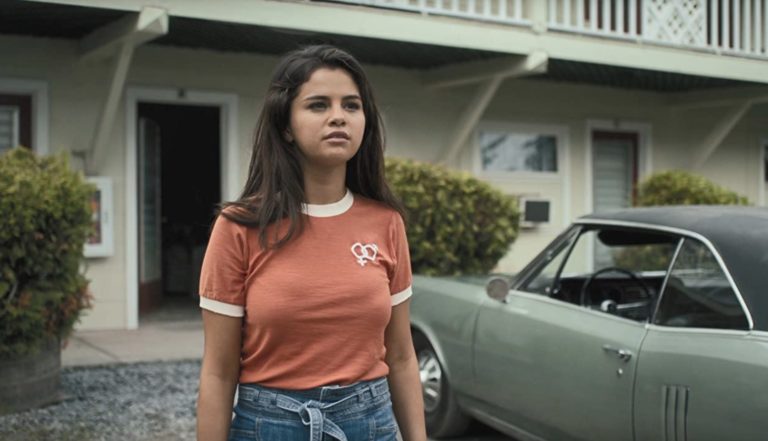 This "zom-com" has just about everything you need: laughs, the undead, and yes, even Bill Murray, who stars as the Police Chief of a small town that has found itself as the target of a zombie invasion. But despite the film's promise and its star-studded cast, the film received mixed reviews and seemed to focus more on the comedy aspect than the horror, with PopMatters writing, "It's a curious film, one that acknowledges the end of the world blatantly without once forgetting to be steadfastly, almost dementedly, silly."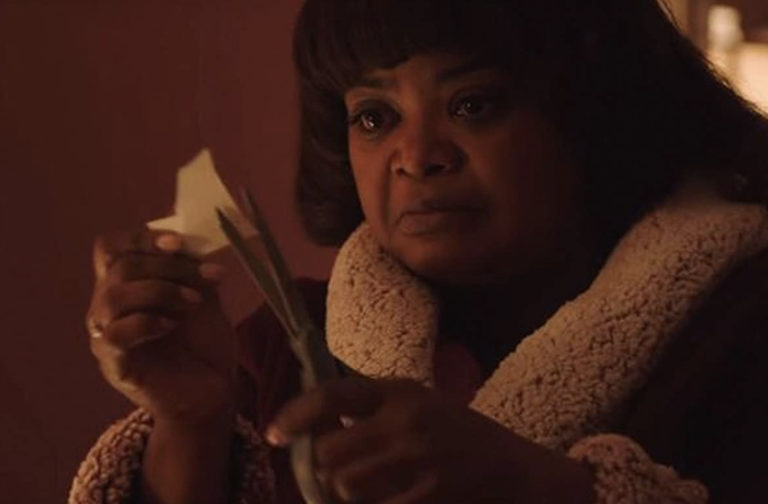 A group of teenagers befriend a lonely, middle-aged woman when she offers to let them party in her basement. It seems like a sweet deal until unsettling things begin to happen and the teens begin to wonder if their host has less-than-pure intentions. Director Tate Taylor came up with the idea for the movie when he decided he wanted to make "something fucked up" and his longtime collaborator Octavia Spencer expressed her desire to break away from the usual roles she played, though the film ultimately received mixed reviews.
Raised in a remote community in Appalachia, the daughter of a pastor who incorporates deadly snakes in his sermons holds a secret that can tear the whole community apart. According to the Rotten Tomatoes consensus, "Them That Follow never quite captures the spiritual fervor of its setting, but the cast's committed performances make for an intermittently satisfying character study."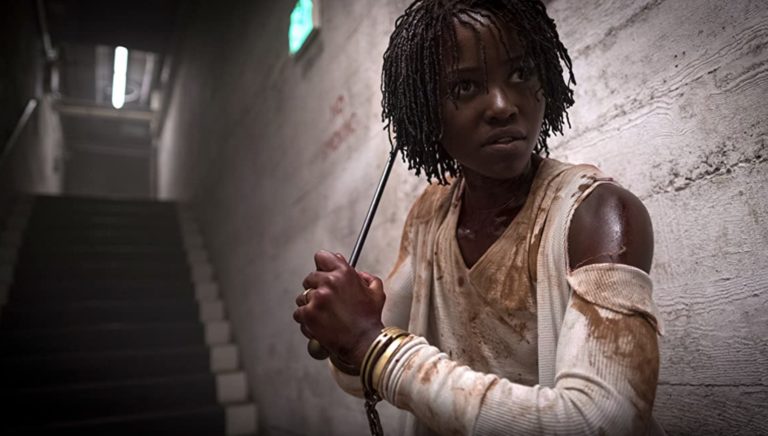 When a family travels to a beach house for a much-needed vacation, they're soon terrorized by a group of doppelgangers who appear to want to commandeer their lives. Jordan Peele's sophomore horror thriller film, Us was met with both box office and critical acclaim, with Monica Castillo of RobertEbert.com writing that the movie is "another thrilling exploration of the past and oppression this country is still too afraid to bring up."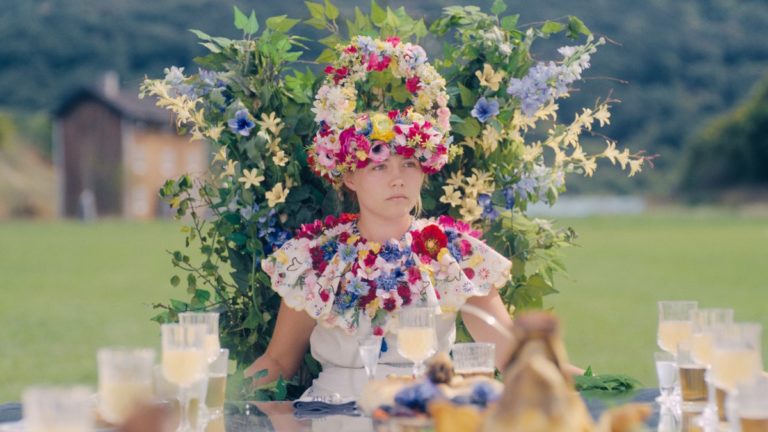 After a tragic murder-suicide that left both her parents and her sister dead, a traumatized young woman travels to Sweden with her negligent boyfriend and his friends to attend a special mid-summer festival. But what starts out as an idyllic retreat quickly devolves into a series of bizarre traditions and bloody sacrifices. Midsommar was met with positive reviews that applauded Florence Pugh's performance and Ari Aster's directing, with Rotten Tomatoes calling it "ambitious, impressively crafted, and above all unsettling."
Academy Award winning director Bong Joon Ho (2019) considers Midsommar to be one of his favorite films, describing it as, "A horror that is primal and inescapable. In order to survive this overwhelming horror, we cast a spell on ourselves. We hope that the gruesome moments we witnessed will eventually settle into a 'neutral view of the accident, like an innocuous tableau made up of adorable miniature figures."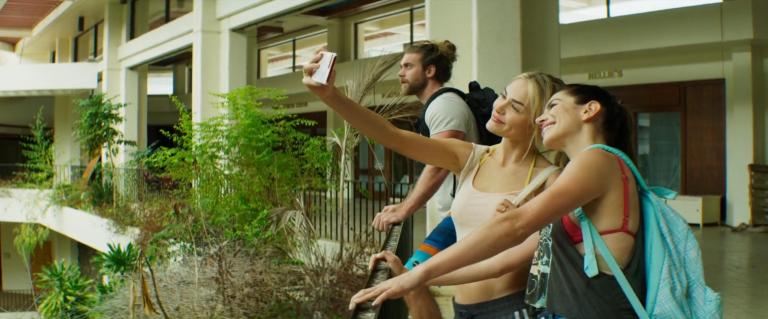 A group of friends on vacation in Hawaii wander off the beaten path in order to explore an abandoned resort that is said to be haunted. The hotel is the site of an urban legend about the "half-faced girl". At first the outing seems like a fun experience, but the group becomes trapped at the site overnight and adventure gives way to sheer terror.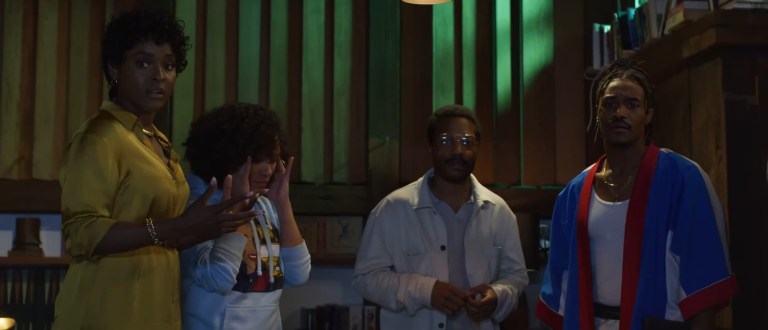 The Blackening is a horror comedy that plays on many different tropes in horror movies. Many of the tropes skewered involve racial stereotypes in horror movies, but others are just about horror movies in general. For example, the movie is about a group of friends who, during summer, travel to an isolated cabin in the woods where they are stalked by a killer. The twist here is that the friends are at the cabin to celebrate Juneteenth, a holiday almost never represented in horror (or in films in general).