The Best Halloween Movies: A Streaming Guide
A list of where to watch the best Halloween movies.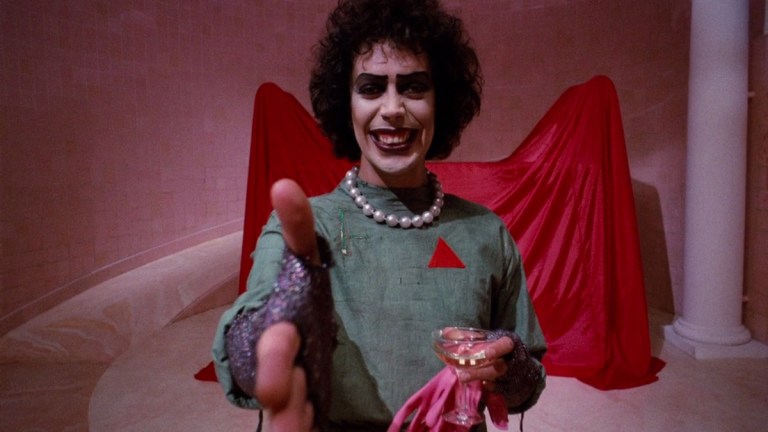 Halloween takes place on October 31st. Yet for many of us Halloween is more than a single day. It's a season that can last weeks or even months, and spooky movies define this autumnal period of time.
This list is the ultimate streaming guide of the best Halloween movies. We feature all the classics like Halloween (1978) and Beetlejuice (1988). We also focus on movies that may not come to mind right away, but are perfect for the Halloween season. Think cult films like Donnie Darko (2001) and Coraline (2009).
The movies are also tailored to the 2022 Halloween season. Every movie has a streaming watch link. We focus primarily on movies streaming on Netflix, Amazon, and Hulu but also HBO Max, Shudder, and Paramount Plus.
25 Must Watch Halloween Movies
The Rocky Horror Picture Show is the ultimate Halloween party film. Get together with friends to wear ridiculous costumes, sing, and do the Time Warp (again) along with this joyous send-up of campy sci-fi movies starring Tim Curry.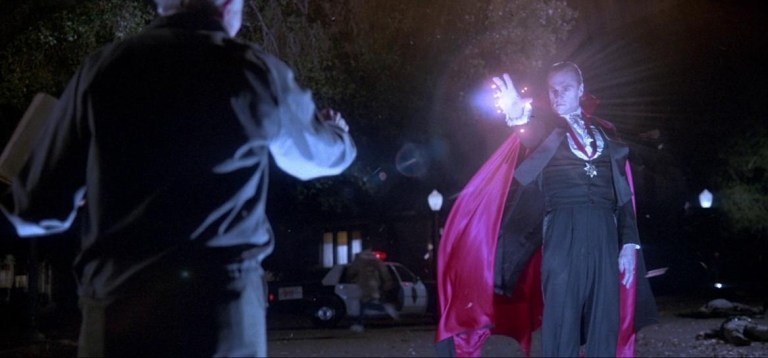 The Monster Squad manages to feel nostalgic not only for '80s kids, but also for devotees of the Universal Monsters. Plus, what says "Halloween" more than a light-hearted movie about a bunch of kids battling classic monsters like Dracula and Frankenstein?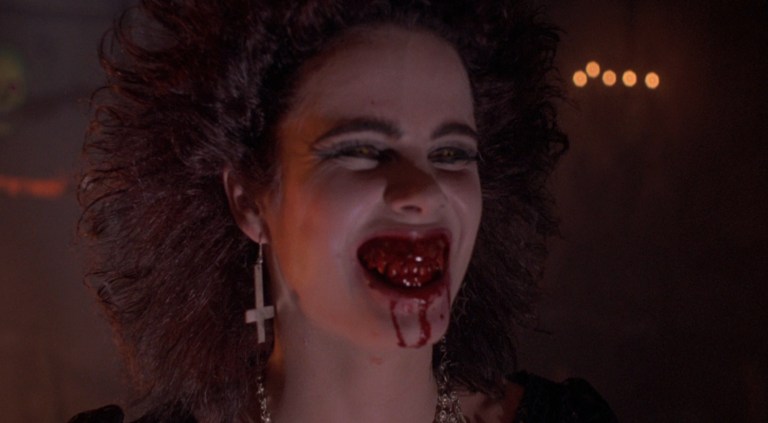 If you like your Halloween movies cheesy and violent, Night of the Demons might be your new October 31st tradition. It's a demonic possession movie like The Evil Dead (1981), but it's set in a spooky house on Halloween night.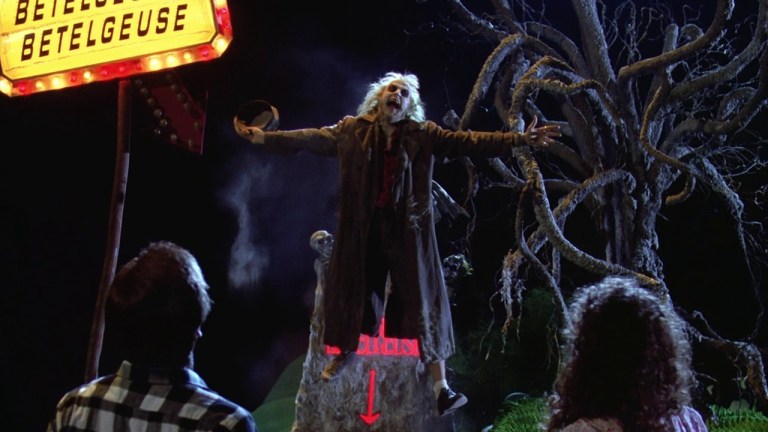 Tim Burton found the perfect balance of creepy and hilarious when he made Beetlejuice. It's a mainstay of the Halloween season loaded with iconic scenes and tons of memorable quotes from the great Michael Keaton.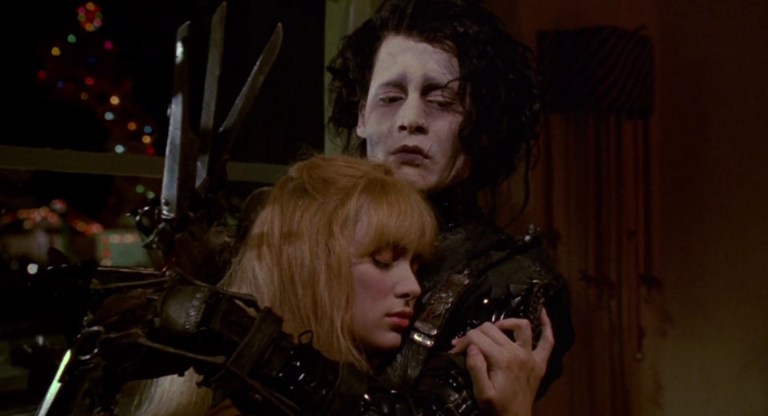 Edward Scissorhands is like a gothic fairy tale. Dark and touching, it's a great choice for those looking to add a bit of tragic romance to their Halloween festivities.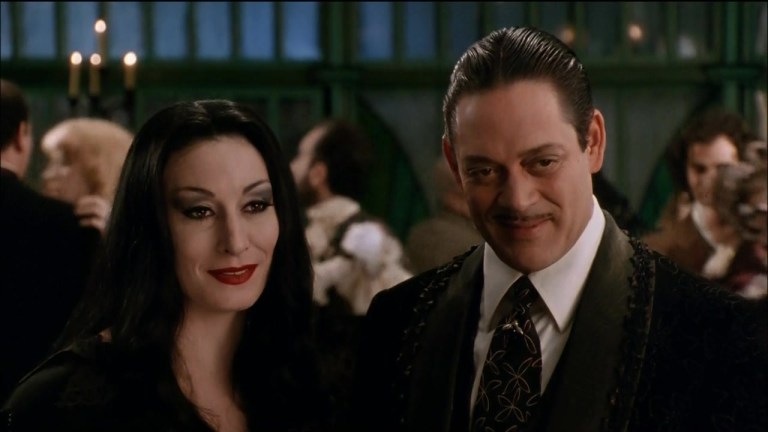 The appeal of The Addams Family crosses multiple generations. The finale of the 1991 movie starring Anjelica Huston, Raul Julia, Christopher Lloyd, and Christina Ricci is set on Halloween, making it a wonderful choice for families on the holiday.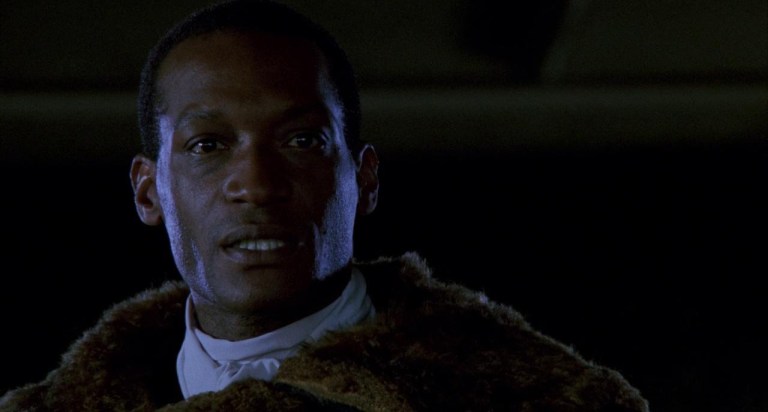 What's Halloween without a spooky dare based on an urban legend? Tony Todd's portrayal of the hook-handed killer in Candyman entered the character into urban legend status, making people around the world nervous to say his name five times in front of a mirror.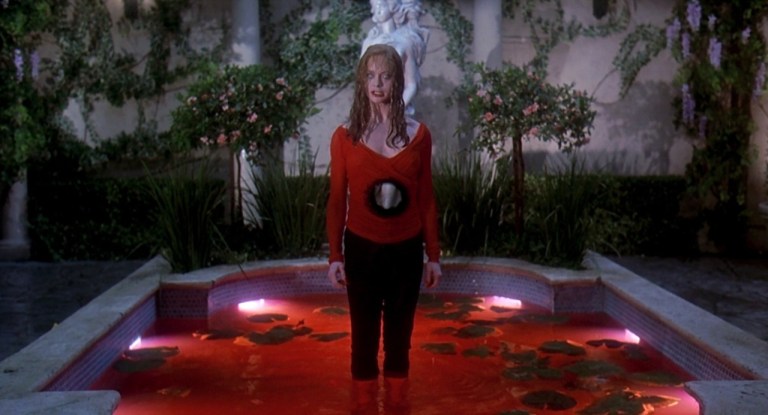 The cult classic dark comedy Death Becomes Her is a treasure trove of Halloween costume inspirations thanks to the fabulous clothes worn by Goldie Hawn and Meryl Streep, combined with the grotesque imagery of their comically mangled bodies.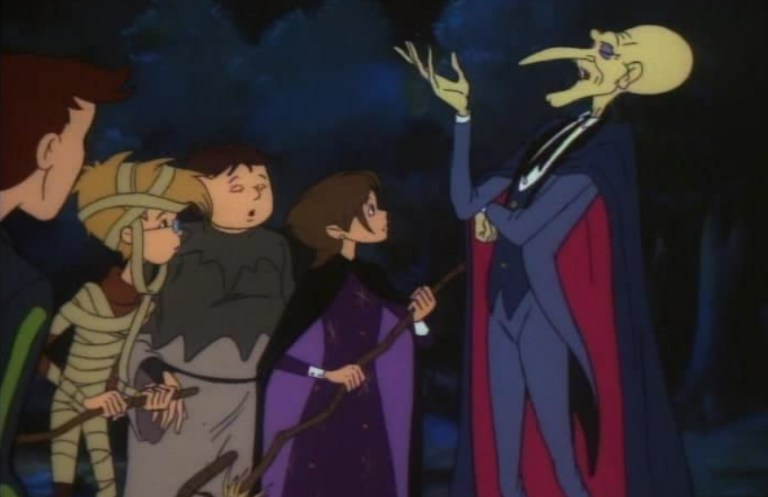 For the young and curious, The Halloween Tree is an animated adaptation of Ray Bradbury's book of the same name that explores the origins of Halloween. It's for those who need a little edutainment during their holiday.
If you remember being an angsty teen (or if you're an angsty teen right now), then The Craft is for you. Witchcraft, high-school drama, and some real darkness make up a recipe for great Halloween viewing.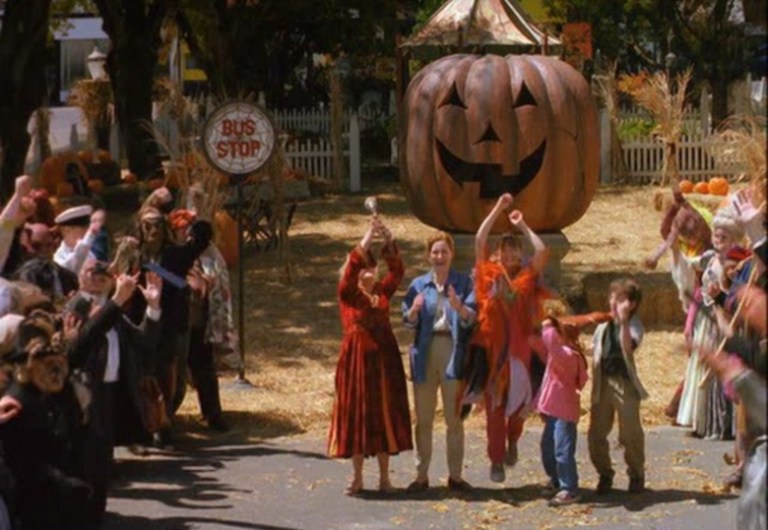 Disney Channel Original Movies (or DCOM for those in the know) around the year 2000 were wonderous. Charmingly goofy, Halloweentown is sure to give you that nostalgic feeling of being a kid on Halloween… even if you've never seen it before.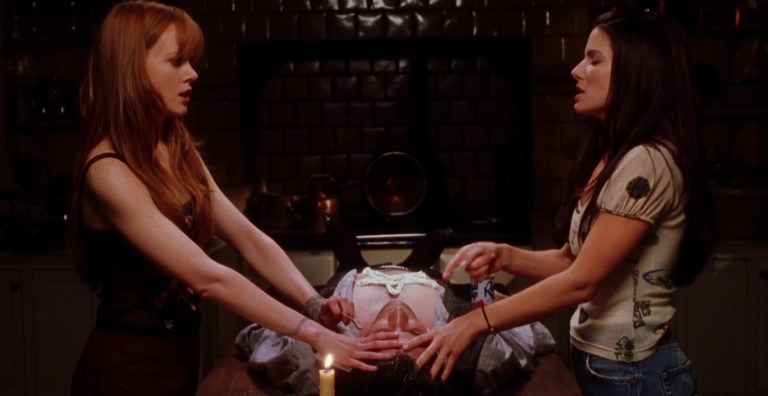 Sandra Bullock and Nicole Kidman are at their romantic-comedy best as two sisters attempting to overcome a family curse involving their love lives. The movie exudes witchy aesthetics, and its emphasis on the bonds of family make it a heartwarming choice for Halloween night.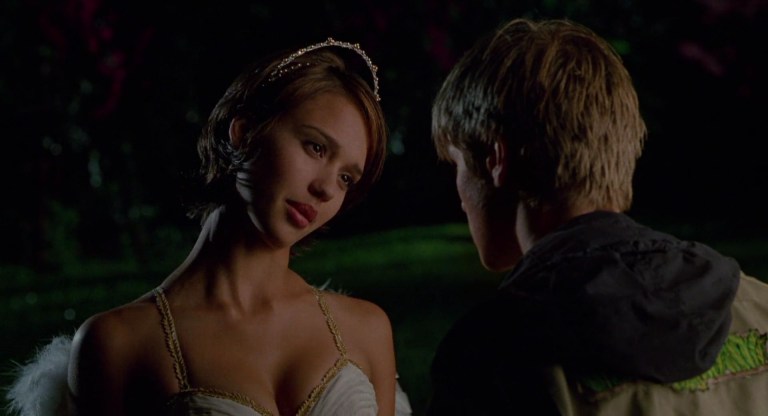 Idle Hands is for those who want a Halloween movie with a bit of gore, but they also want to relax with a hit of 1990's stoner comedy. Bonus points for the high school that booked The Offspring for their Halloween dance.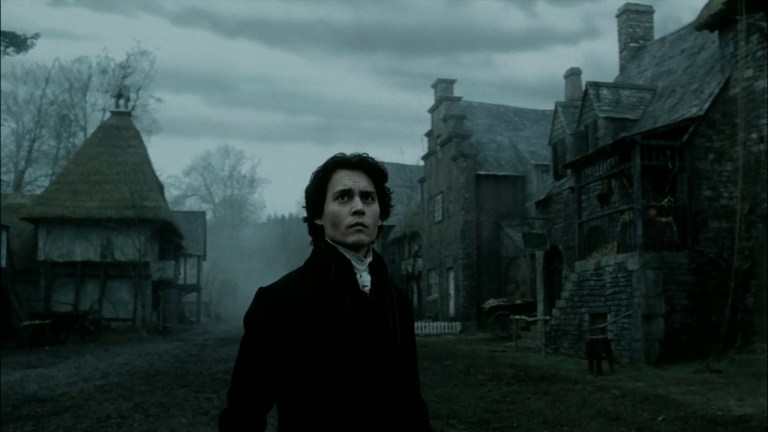 Mysterious and magical, Tim Burton's Sleepy Hollow has a spooky yet not-too-scary vibe that fits Halloween perfectly. It's also beautiful in a dark and gothic way.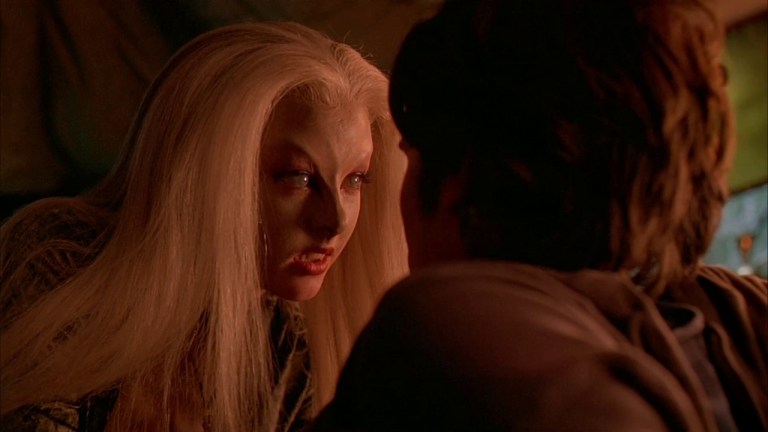 Ginger Snaps is a bloody coming-of-age movie with werewolves, and it is a fantastic pick for when you want a monster movie that's surprisingly smart. It's also set partially on Halloween, and the cold, dark suburban setting matches the aesthetic of the holiday.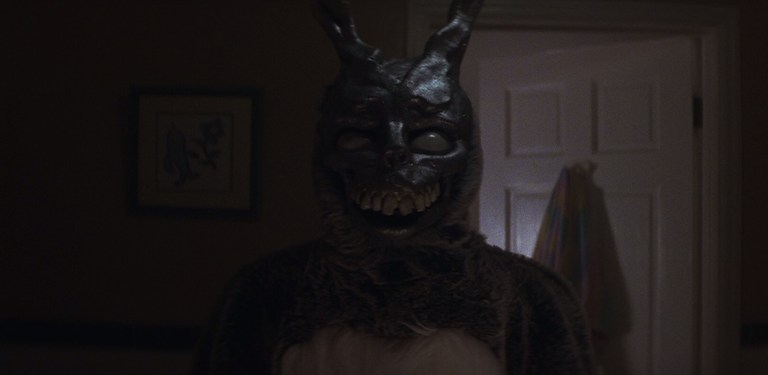 Halloween can be a dark and weird holiday, and few movies exemplify dark and weird better than Donnie Darko. Also, the costumes, from Frank the rabbit to Donnie's grey-hoodie-skeleton outfit, are great for any reality-breaking Halloween night.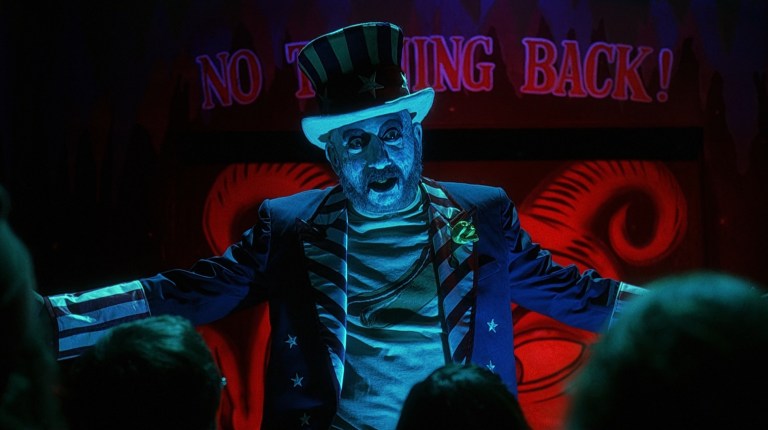 Violent and goofy in equal measures, Rob Zombie's House of 1000 Corpses is like walking through a haunted house attraction, but without having to wait in line. It's also a movie where even the monsters get dressed up for Halloween.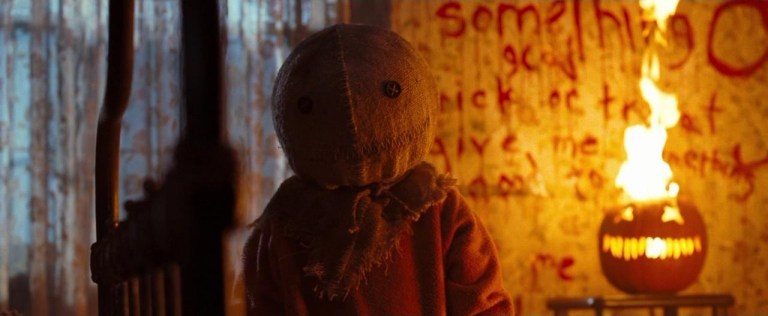 Trick 'r Treat is a modern Halloween classic, collecting multiple intertwining stories of supernatural and murderous horror. The anthology format is also great for when you want to watch something on Halloween, but you keep getting interrupted by trick-or-treaters.
For the best effect, watch The Strangers on Halloween night after the trick-or-treaters have all gone home and your house is totally quiet. The next time someone knocks on your door will be terrifying.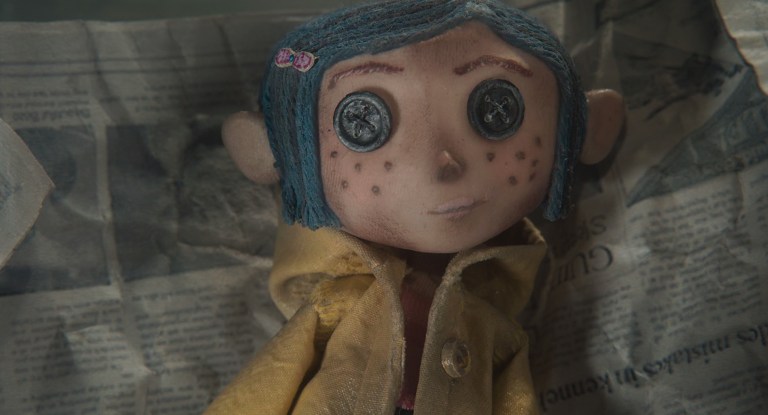 Stop-motion animation is always creepy, and the imagination of Neil Gaiman makes the story of Coraline even creepier. The movie is about family, and it contains lots of Halloween imagery (like a talking black cat), making it a Halloween movie for all ages.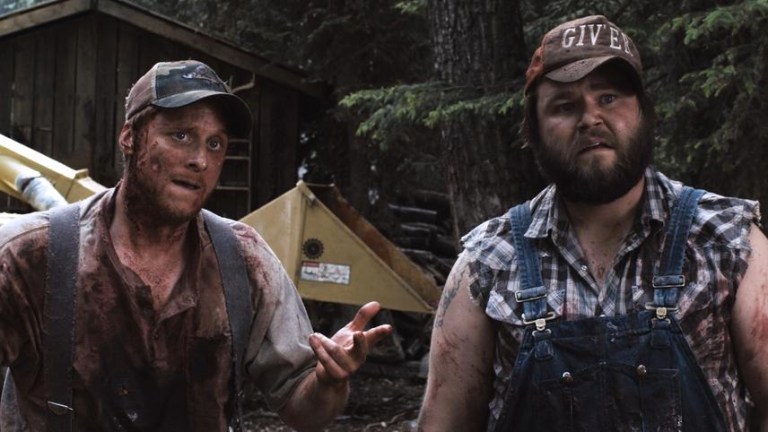 Halloween is a holiday that takes scary things and makes them fun. Tucker & Dale vs. Evil takes the slasher movie format and makes it funny in a unique and hilarious way.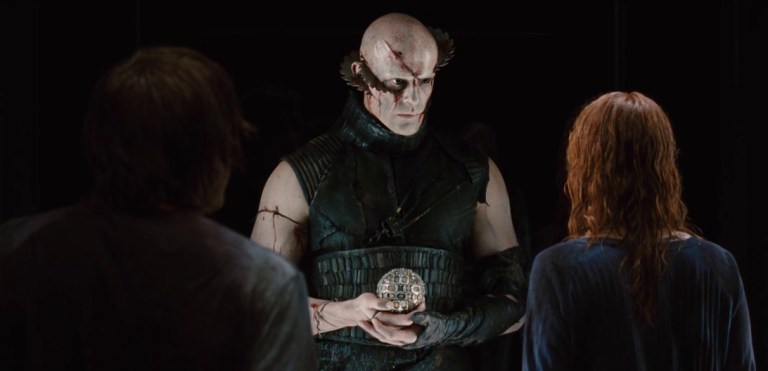 If you can't decide what kind of horror movie you want to watch on Halloween, then watch The Cabin in the Woods. Just about every movie monster is represented in this clever horror comedy.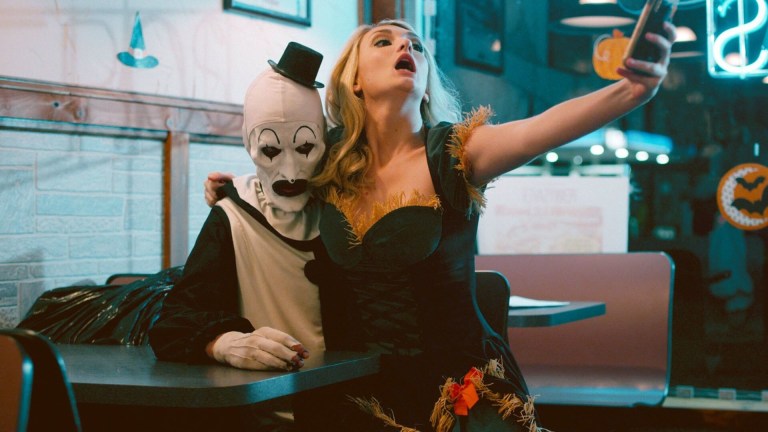 Scary clowns and Halloween are inseparable. Art the Clown in Terrifier is perhaps the scariest of all Halloween clowns, violently murdering people in this extremely gory slasher movie set on October 31st.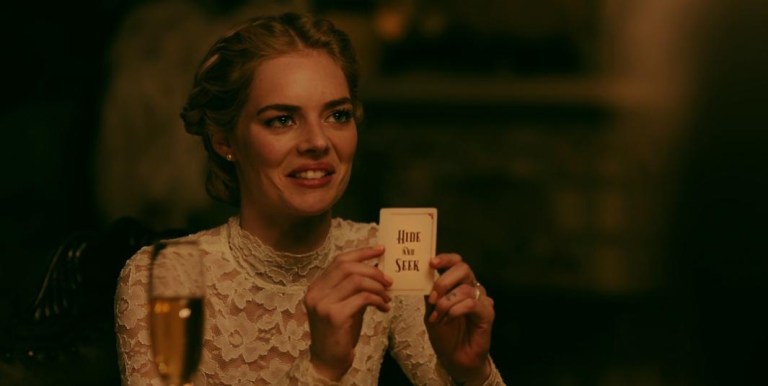 It's all fun and games until someone gets murdered, which is exactly the plot of Ready or Not. Samara Weaving is funny and fantastic as she tries to survive a deadly game of hide and seek, just don't take the movie as inspiration for your own Halloween party games.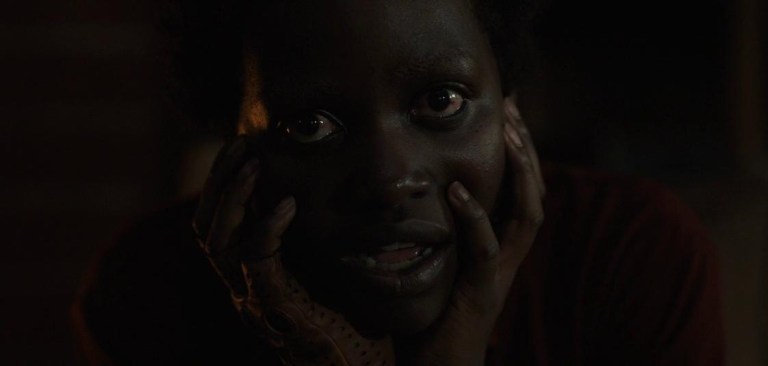 Jordan Peele's Us is partially about identity, which is a perfect theme for a holiday about wearing masks and costumes. Us gets quite violent and scary while still maintaining a sense of fun throughout.
Classic Halloween Movies
Haunted houses are a staple of the Halloween season. The Haunting, directed by Robert Wise, is an amazing movie for people who want a haunted house movie that relies more psychological frights rather than jump-scares.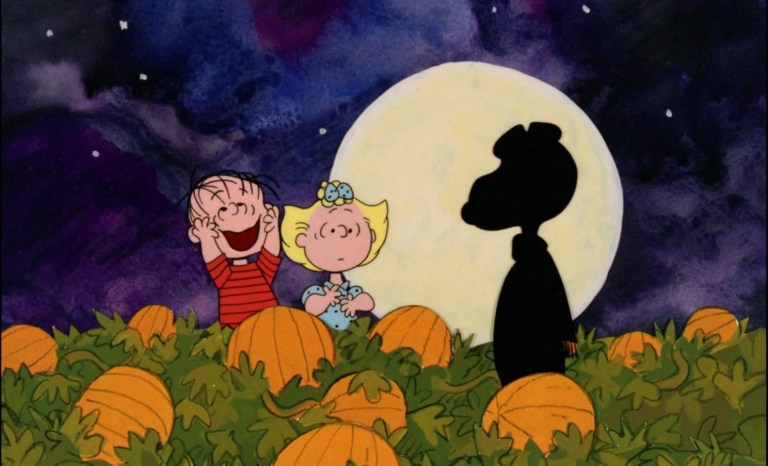 Charles M. Schulz's Peanuts gang is beloved by people of all ages, and It's the Great Pumpkin, Charlie Brown is required Halloween viewing for multiple generations who grew up watching it on television.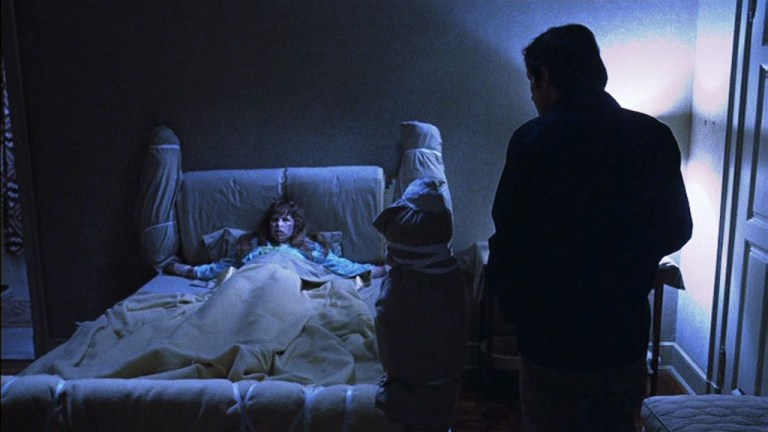 What's Halloween without watching one of the most terrifying horror movies ever made? The Exorcist is just as scary now as it was when it was released about 50 years ago.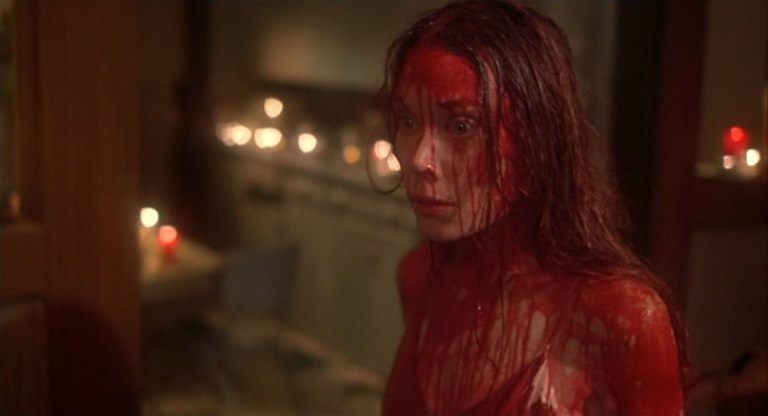 Many people like playing pranks on October 31st, but it is inadvisable to play the famous pig's blood prank from Carrie during your night of mischief. Instead, just watch this classic horror film from Brian de Palma.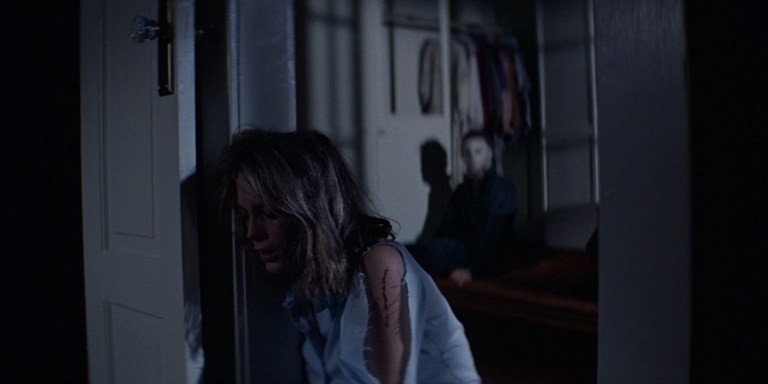 The easiest decision you can ever make is to watch John Carpenter's Halloween on October 31st. The second easiest decision you can make is to watch Halloween 3: Season of the Witch (1982) on the same night.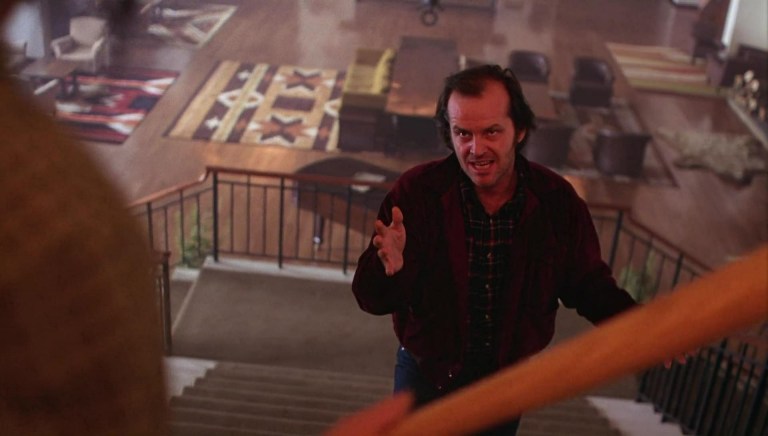 If you want some mentally grueling horror for the Halloween season, Stanley Kubrick's adaptation of The Shining is just right. The snow-covered finale will also get you in the mood for the year-end holidays.
As a genre-defining classic, Friday the 13th is a great starting point for a slasher movie marathon. Follow it up with the rest of the franchise, or mix it up with some of the best slashers of all time.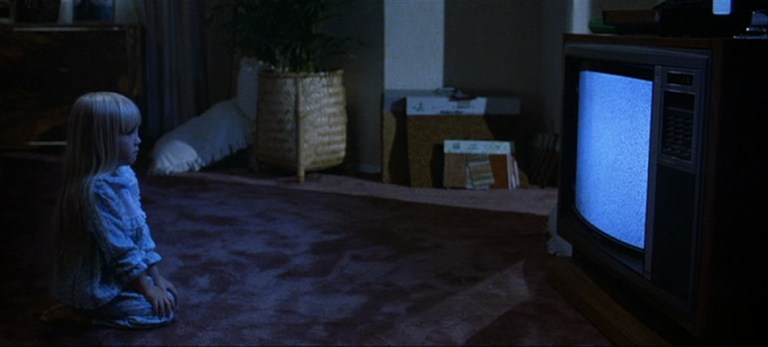 Cowritten (and, some might argue, codirected) by Steven Spielberg, Poltergeist is a ghost movie for the whole family that still manages to be quite scary.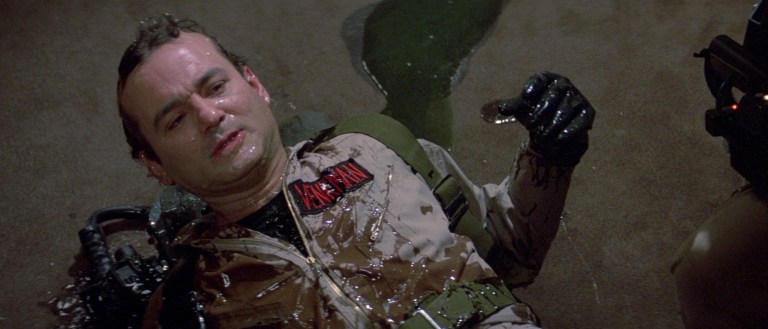 Ghostbusters is an untouchable classic. The quotable dialogue, the outlandish characters, and the memorable ghosts all make for a fun movie night during Halloween or any other night of the year.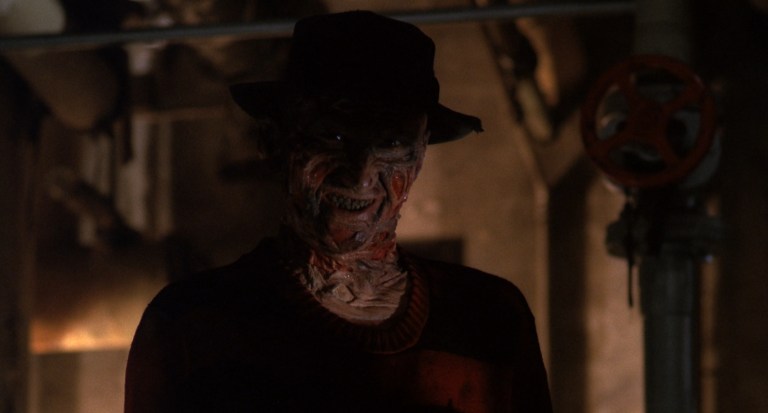 Wes Craven's masterpiece of dream-horror is one of the more visually stunning movies you could pick for the Halloween season. Follow it up with A Nightmare on Elm Street 3: Dream Warriors (1987) for a great double feature.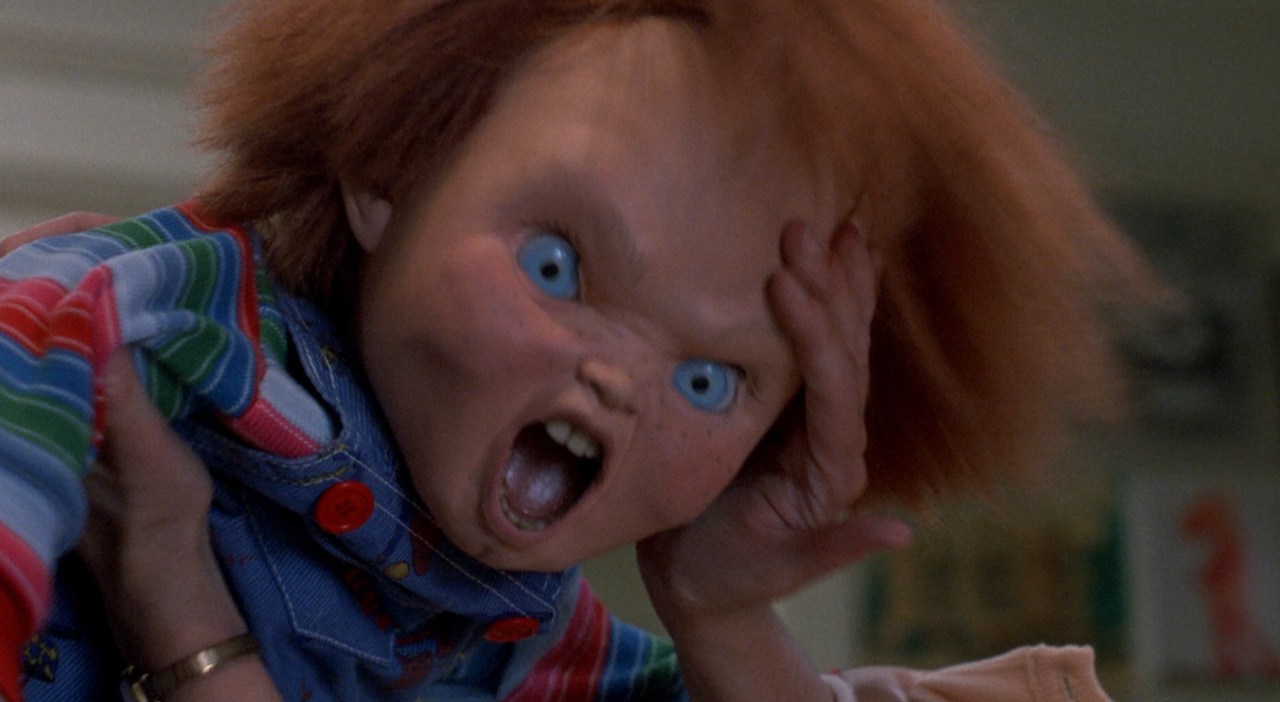 Many of the later movies in the Child's Play/Chucky franchise get quite silly, but the first in the series has a few nicely scary moments for people who are creeped out by living dolls. Plus, if you watch this movie early in October, you can easily finish the whole series before the end of the month.
Some people might scoff at the idea that Double, Double Toil and Trouble is a classic Halloween movie, but people of a certain age and of a certain Mary-Kate and Ashley Olsen fandom will say otherwise.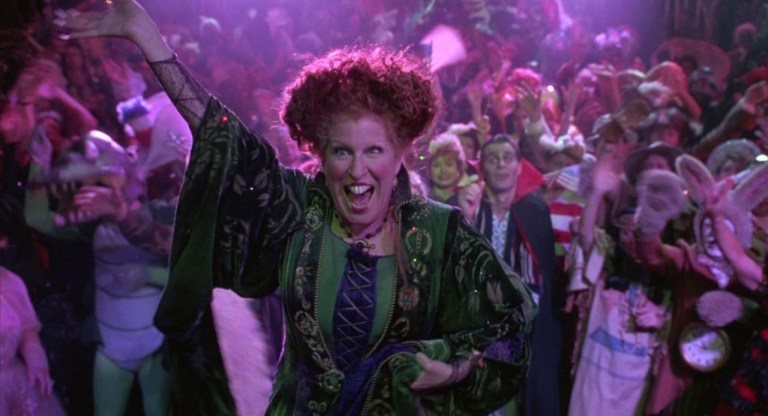 It took a while, but Hocus Pocus rose in the ranks of Halloween classics to become one of the most prominent movies of the category. It's light and fun Halloween fare with three of the most iconic witches to ever grace the screen.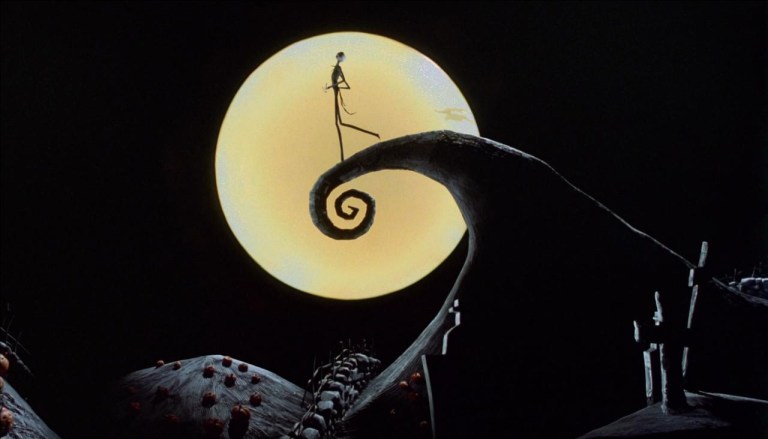 Instead of arguing about whether The Nightmare Before Christmas is a Halloween movie or a Christmas movie, why not just agree that it's both? Transition from the spooky season to the season of giving with this Tim Burton classic.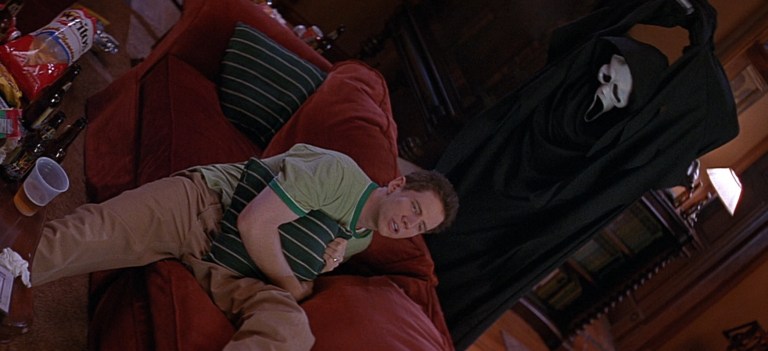 It's impossible to go all October long without seeing at least one person dressed up as Ghostface, so why not spend a bit of time during the month with the slasher movie that forever changed the genre, Wes Craven's Scream?
Best Halloween Movies on Netflix
Thirteen Ghosts is incredibly campy, and it's a fantastic choice for a so-bad-it's-good night during the Halloween season. Also, the ghost designs are legitimately kind of creepy.
If you're not really into Halloween or horror, but you are into iconic high-school comedies, watch Mean Girls. The costume party scene is enough to technically qualify it as a Halloween movie.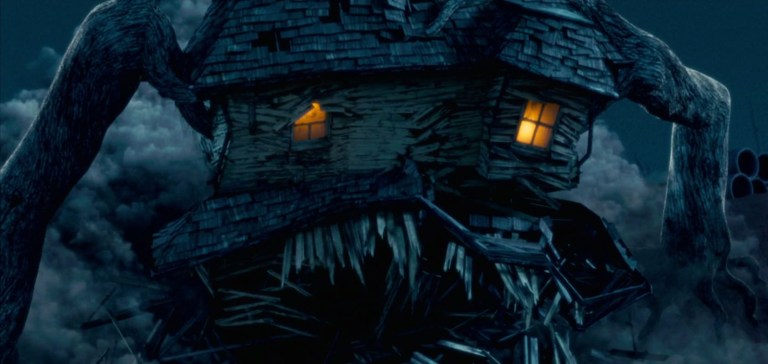 Set on Halloween and featuring a house as a sentient, angry being, Monster House is great for a family movie night before going trick or treating. It may make the little ones even more excited about approaching the spookier houses on the block.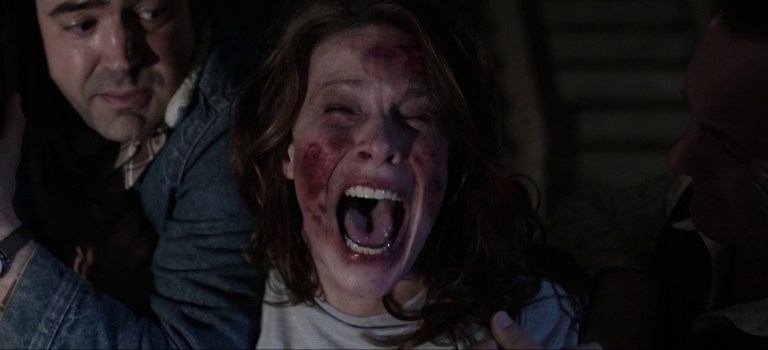 The Conjuring is a modern haunted-house movie with a retro aesthetic. And since it's based on the supposedly true stories of Ed and Lorraine Warren, it's a smart choice to get a group inspired to share their own spooky stories during October.
It deals with the collective and individual childhood fears of a group of relatable misfits, making it a solid movie to watch during a holiday season that inspires kids to explore their fears every year.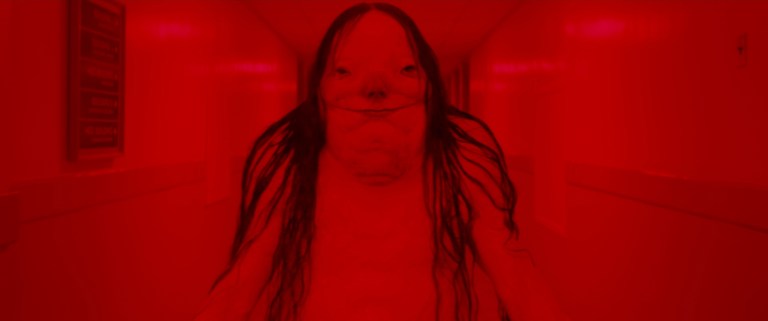 Scary but not too scary, Scary Stories to Tell in the Dark is packed with nostalgia for certain age groups. For everyone else, it's an entertaining supernatural horror movie that uses the motivation of a really bad Halloween night as its starting point.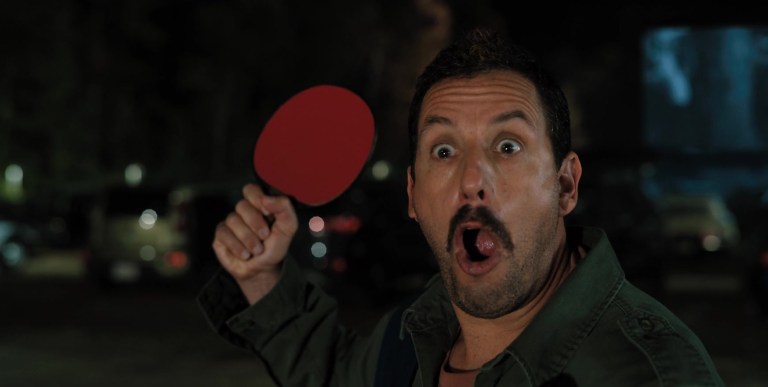 In Hubie Halloween, Adam Sandler stars as a simple-minded man who loves Halloween almost as much as he loves keeping his town safe. It's one of Sandler's best comedies in years, and it may turn into a light and goofy classic of the season given enough time.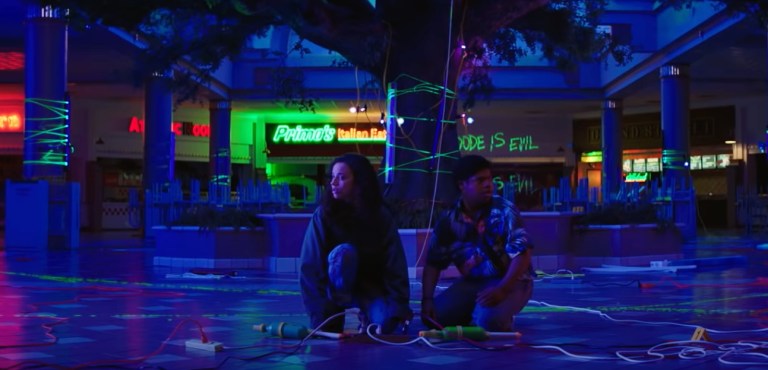 This nostalgic take on teen slasher movies and supernatural horror is bloodier and more violent than you might expect given its young-adult source material. It's an easy choice for a Halloween triple-feature with its sequels set in 1978 and 1666.
Best Halloween Movies on Hulu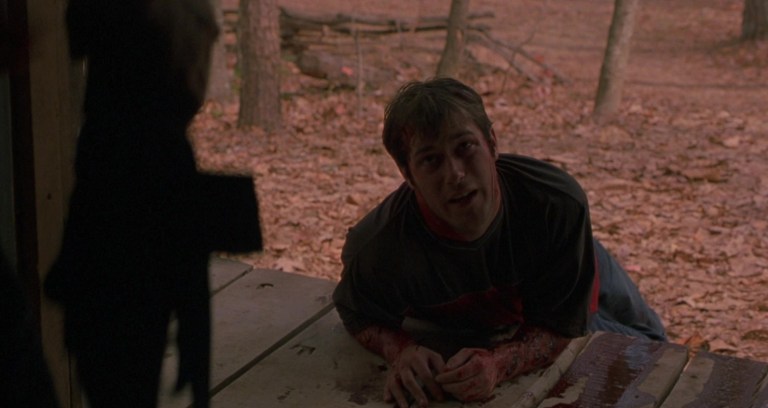 Eli Roth's brand of gore and comedy make Cabin Fever the right choice for a lighter yet grosser Halloween choice.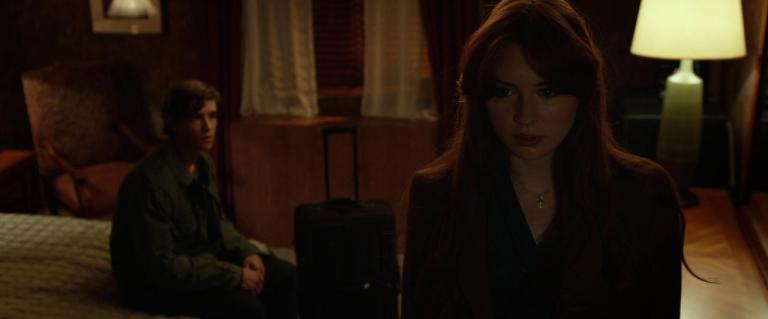 Oculus is an underrated gem from director Mike Flanagan. The supernatural horror movie focuses heavily on the bonds of family, specifically between siblings, which establishes it as a good choice for some darker family viewing during October.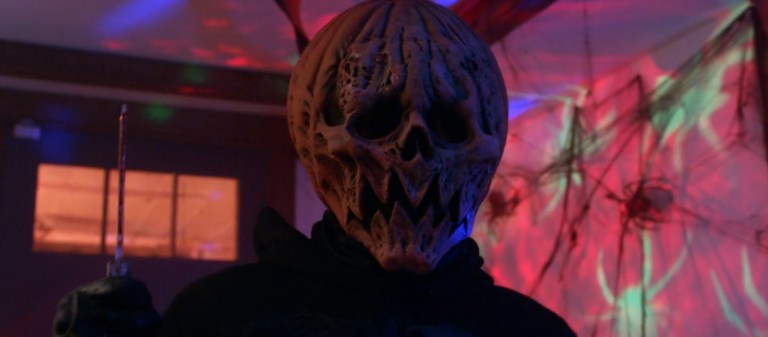 If you're looking for a movie a little less slick but just as fun as anything else on this list, try the low-budget slasher movie Trick. The blood and guts are nicely done, and the twisty, Halloween-themed plot feels inspired by slashers of decades past.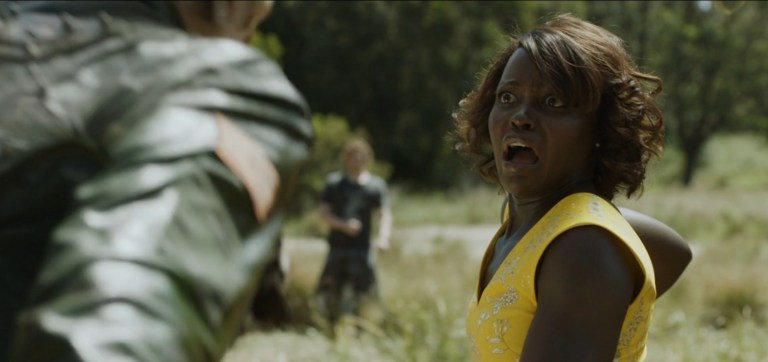 Sweet and silly, Little Monsters is a zombie comedy about a kindergarten teacher (Lupita Nyong'o) keeping her class safe during a zombie outbreak. It's a nice movie to watch to decompress after wrangling a group of young trick or treaters.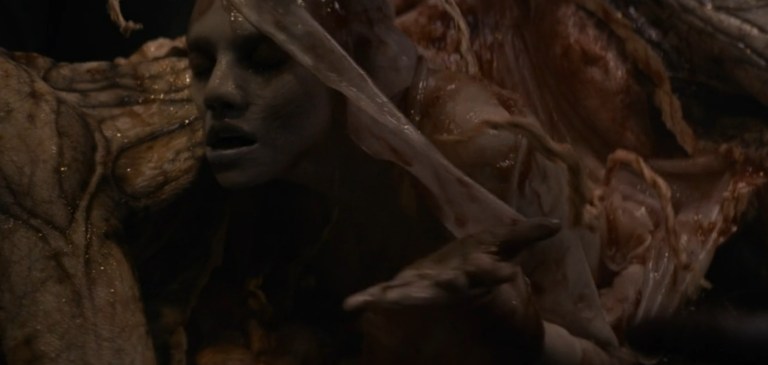 The Cursed is a unique spin on the classic werewolf movie. It's for when you want to watch something grounded in gothic horror, but you want a fresh take on the material.
Daisy Edgar-Jones and Sebastian Stan form a relationship based on lies and cannibalism, making Fresh is the perfect Halloween date movie. It's also one of the best horror movies of 2022.
More Streaming Guides