Scream Queen! Every Single Jamie Lee Curtis Horror Movie
Jamie Lee Curtis is horror royalty and one of the most iconic "scream queens" in the genre. Enjoy this list of every horror film starring Jamie Lee Curtis.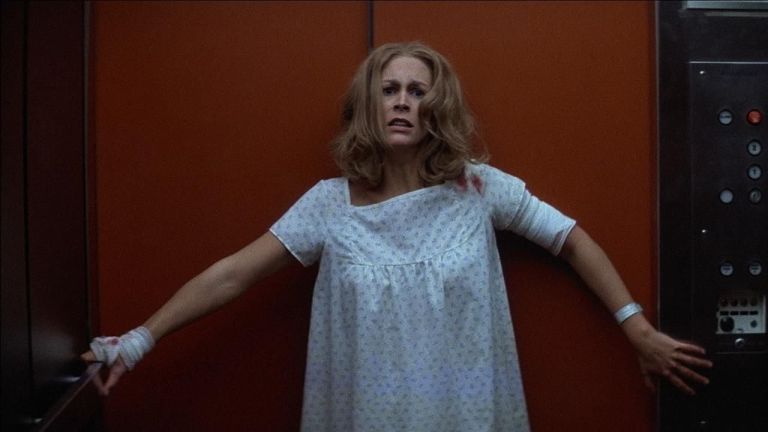 Table of Contents
Jamie Lee Curtis is horror royalty and one of the most iconic "scream queens" in the genre. Her mother, actress Janet Leigh, starred as Marion Crane in Alfred Hitchcock's Psycho (1960). Her father, Tony Curtis, was also a big movie star, and Jamie Lee grew up in Hollywood.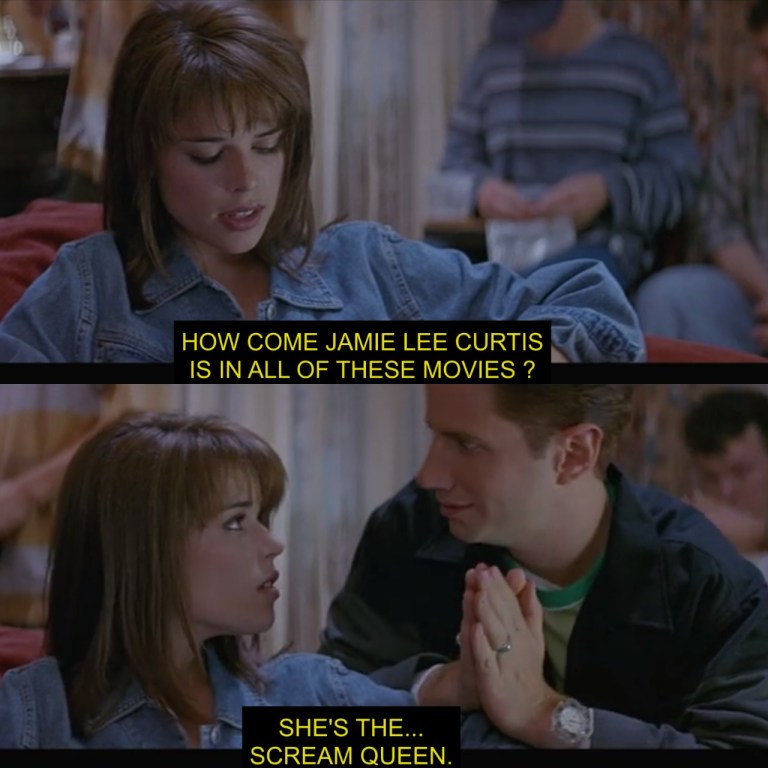 Jamie Lee Curtis has been in 14 horror movies. Her big break was playing the character Laurie Strode in Halloween (1978). She has said she believes she got the role because of her famous parents. Jamie and her mother Janet Leigh appeared together in Halloween: H20 (1998). Janet played the role of Norma Watson, the assistant to the headmistress (played by Jamie Lee Curtis) at a private boarding school. The headmistress is actually Laurie Strode, living in hiding after the traumatic events of her youth. The original car Janet Leigh drove in Psycho was also featured.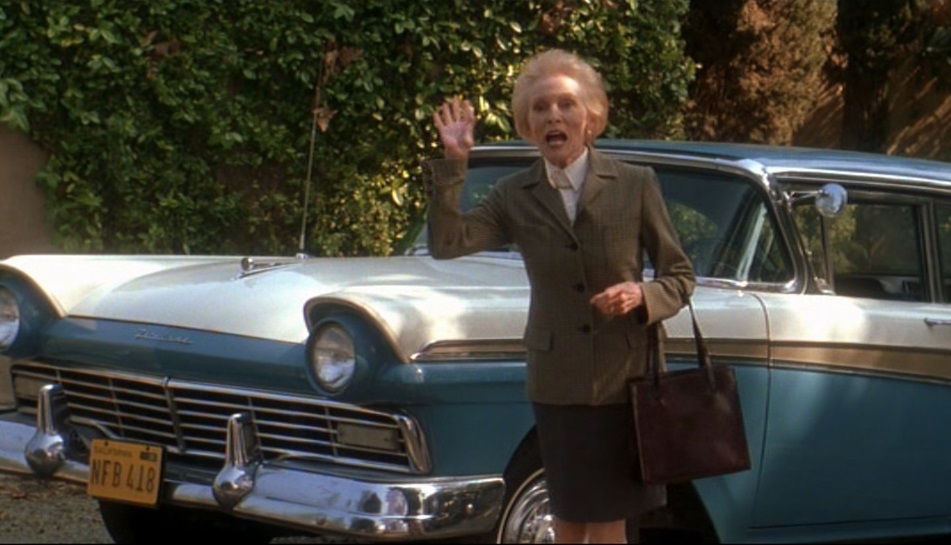 Since getting her start in the Halloween franchise, Jamie Lee Curtis has appeared in many other horror movies and become a legendary scream queen and final girl. Outside of the horror genre, Curtis is a BAFTA, Golden Globe, American Comedy Award, and Saturn Award winner whose work is regularly seen at film festivals. Surprisingly, Jamie Lee Curtis says she doesn't even like horror movies because in real life, she scares easily. Here's a funny story she told the New York Times about going to see Silence of the Lambs in the 90s:
I was making My Girl in Florida, and the makeup man had done Silence of the Lambs and it was out in theaters. He wrote me a crib sheet, which I took with me into the theatre with a little flashlight, and I sat in the back row by myself. It read, "When Jodie goes to the storage locker, close your eyes and ears and wait for the second scream," and I would cover my ears, close my eyes, curl up in a little ball, and sing "Au Clair de la Lune" in my head.
Whether or not she'll be watching the slasher film with me, Jamie Lee Curtis will always be my choice for final girl. Here are all of Jamie Lee Curtis's horror movies.
Old Jamie Lee Curtis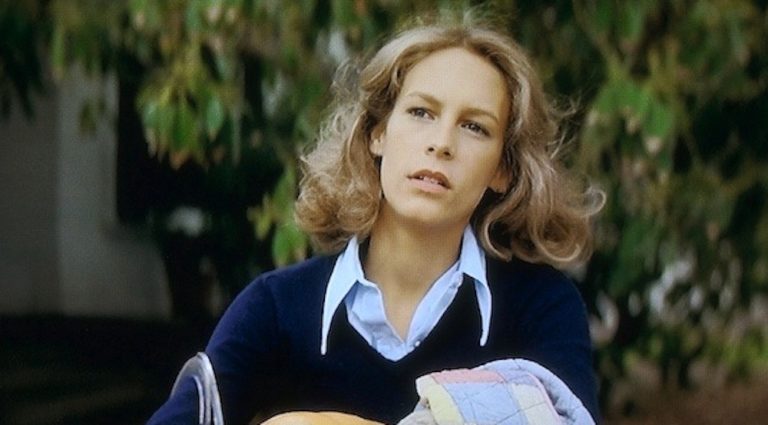 Jamie Lee Curtis's most iconic role comes from her first starring film role ever in 1978's Halloween. In this small-budget film written by John Carpenter and Debra Hill, Curtis was paid only $8,000 to star as Laurie Strode, a mousy high school student who meets Evil on Halloween night while she is babysitting. Her character is able to keep the kids safe and fend off Michael Myers, at least until the sequel.
Halloween became the most successful independent film of its time. It is also considered one of the biggest movies in horror and is credited with inspiring the genre of modern horror as fans know it today. It is also widely referenced in horror culture. For instance, Jamie Lee Curtis's iconic closet scene is playing in the scary movie Scream (1996) while the characters discuss her status as a horror legend, saying "she's the…scream queen."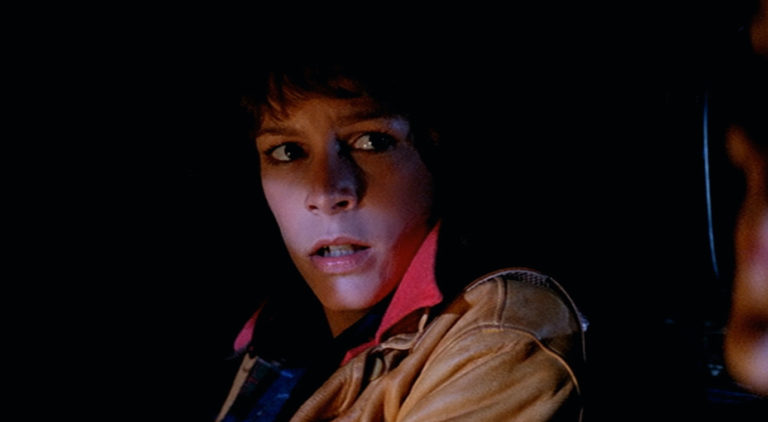 Jamie Lee Curtis's next film after Halloween was also directed by John Carpenter. The Fog is supernatural horror movie about a coastal California town where Mother Nature goes wild and a mysterious fog begins descending on the town. It turns out the fog isn't harmless, as it carries the malevolent ghosts of shipwrecked sailors. Curtis's mother Janet Leigh also appears.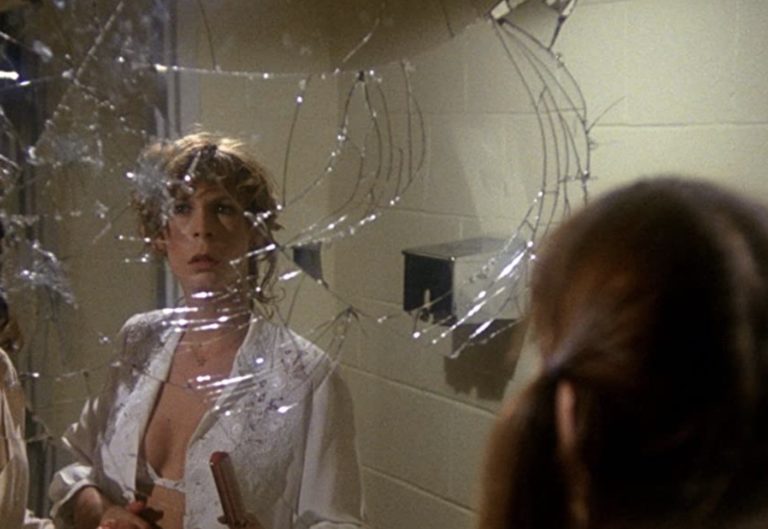 A Canadian slasher film, Prom Night follows a group of high-school students as they prepare for prom while being targeted by a masked killer. As the friends try to solve the murder mystery, they realize the killer may be motivated by a secret the friends share from their past. Casting Jamie Lee Curtis helped the production find financing, and today the movie is considered a cult classic.
Prom Night was remade in 2005, though the story differs significantly.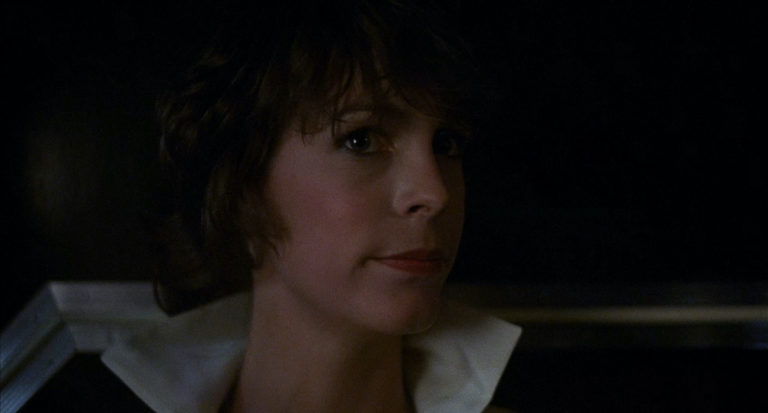 Another Canadian slasher film, Terror Train follows a group of college students on a train on New Year's Eve. The group intends to host a costume party, and the costumes are appropriated by masked killers. The executive producer said the purpose of Terror Train was that he wanted to "make Halloween on a train."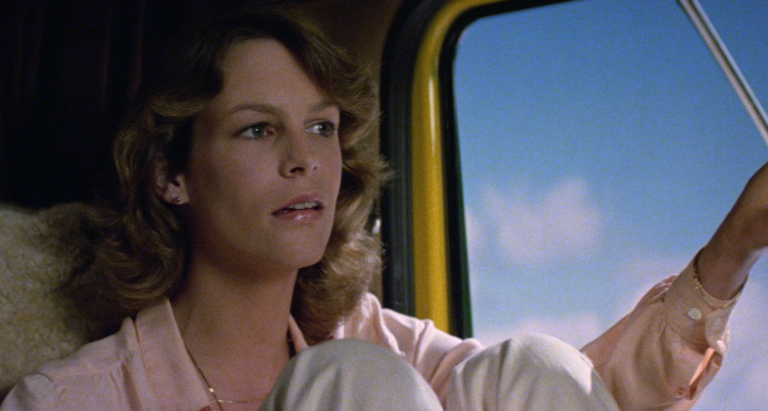 Road Games follows a truck driver, Patrick Quid, as he begins to suspect he knows the identity of a serial killer. Jamie Lee Curtis plays a hitchhiker, picked up by Quid who discusses the case with him. While investigating the suspect, Curtis disappears and is snatched by the serial killer.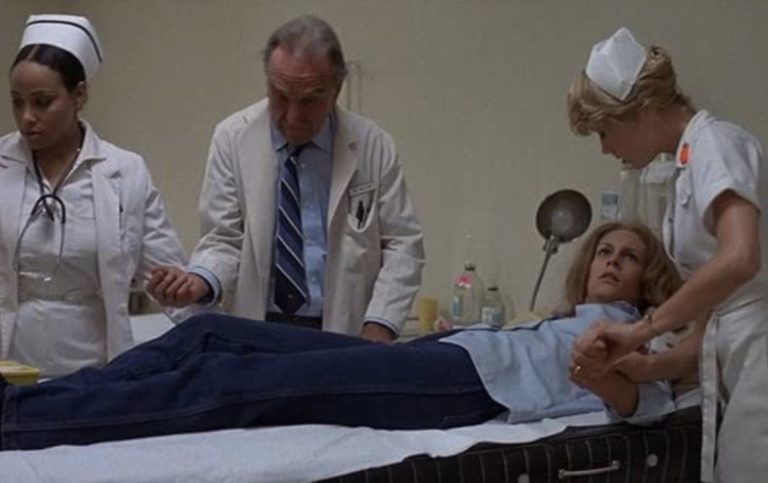 Her fifth horror movie in four years, Halloween II was Jamie Lee Curtis's last movie in the Halloween franchise for almost two decades except for flashbacks and an uncredited cameo in Halloween III. This direct sequel to Halloween begins only a few moments after the first movie ends. Michael Myers has disappeared after being shot by Dr. Loomis. Laurie Strode is taken to the Haddonfield hospital, and Michael follows her there, killing those who stand in his way.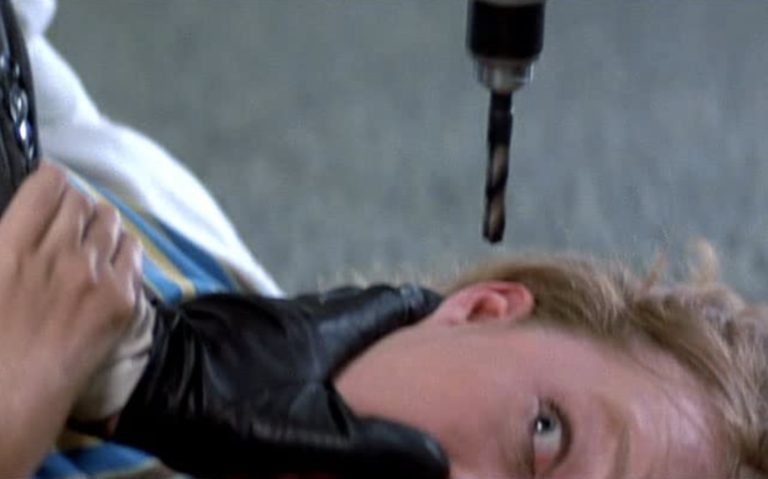 Jamie Lee Curtis has an uncredited role as an operator who announces the town curfew. This film was not considered part of John Carpenter's Halloween and was intended to mark the beginning of an anthology series unrelated to Laurie Strode and Michael Myers.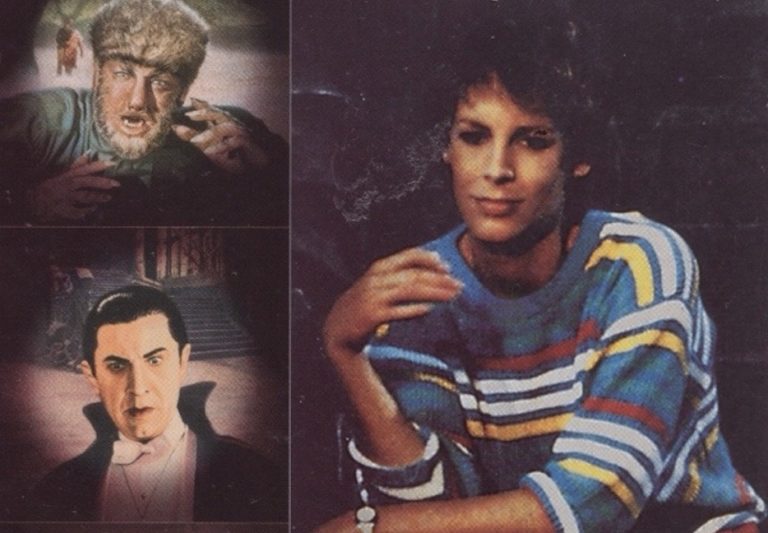 Jamie Lee Curtis narrated this John Landis documentary about old Universal horror films.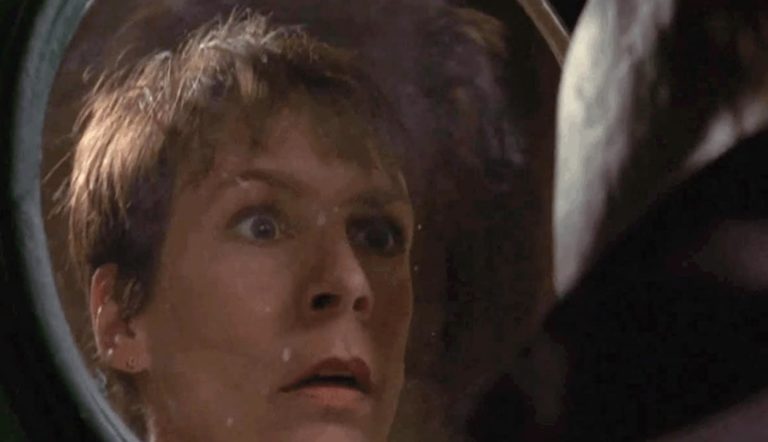 Jamie Lee Curtis reprised her role as Laurie Strode 20 years after the release of the original Halloween. In this film she plays the headmistress at a private boarding school who is secretly Laurie Strode in hiding. Her son is one of the students at the school who is in danger when Michael Myers comes to find Laurie on Halloween night.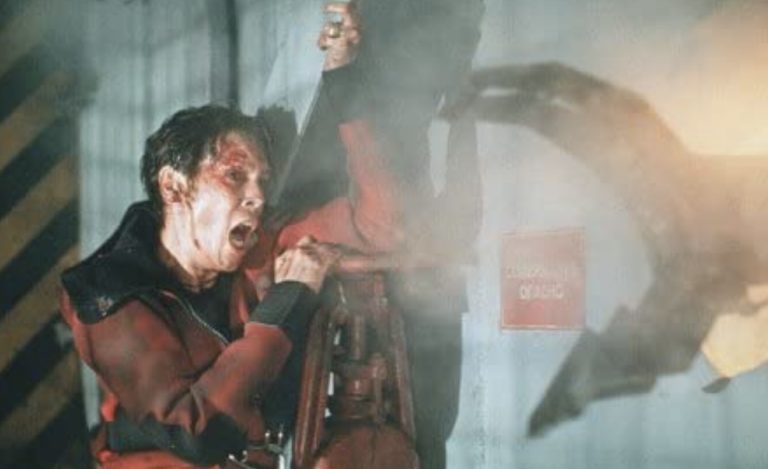 A sci-fi horror movie about the crew of a lowly space transport vehicle who board an abandoned Russian spaceship thinking the salvage will make them rich. Jamie Lee Curtis plays an ex-Army officer who contends with her greedy captain and the deadly virus onboard the mysterious ship.
New Jamie Lee Curtis Movies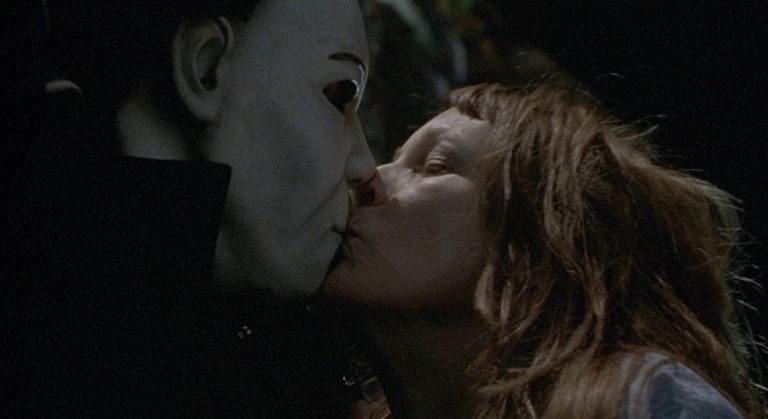 Halloween: Resurrection shows that Laurie Strode killed a random EMT at the end of Halloween: H20. Laurie became an indefinite resident at a psychiatric hospital where she was found and killed by Michael Myers, despite laying a pretty good trap out for him. A year later, an "internet reality show" called Dangertainment hosts a group of college students at Michael Myers's childhood home.
The plots of Halloween: Resurrection, as well as Halloween: H20 and Halloween II, were disregarded by 2018's Halloween.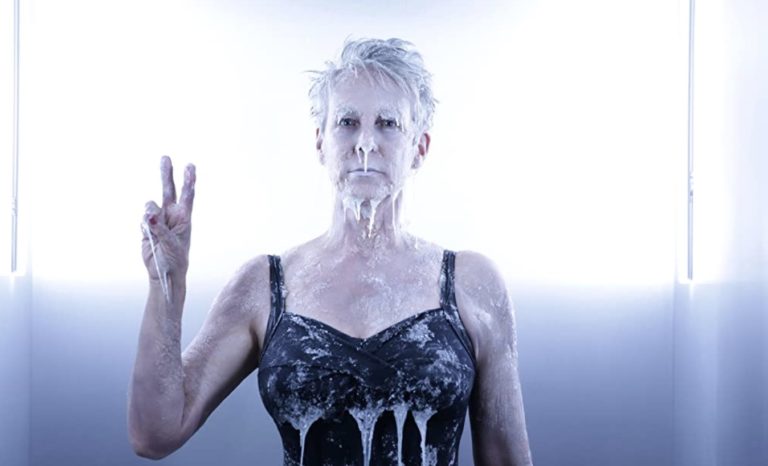 Jamie Lee Curtis played a dean in the comedy/slasher television series Scream Queens about a group of college students trying to solve a murder mystery. She also directed an episode of the show's second season, "Rapunzel, Rapunzel." Curtis was nominated for a Golden Globe Award for her role.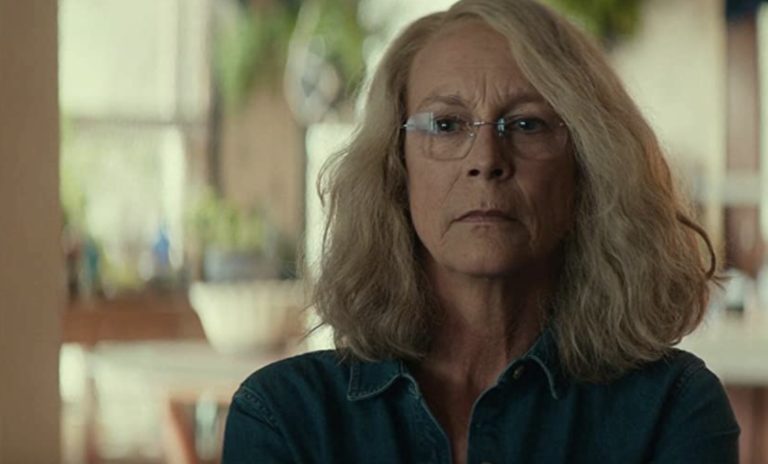 Jamie Lee Curtis returned to the Halloween franchise with this 2018 film, the beginning of a trilogy that disavows everything except the original Halloween (1978). A Blumhouse production, Halloween (2018) catches up with Laurie Strode as a grandmother living outside of Haddonfield and clearly still traumatized by the events of the 1978 film. She has a strained relationship with her daughter and granddaughter and has turned her home into a bunker where she has spent the last 40 years hiding from Michael Myers.
When the movie was first announced, Blumhouse CEO Jason Blum said Halloween is the biggest horror movie of all time and has influenced the company to make horror movies. The movie lived up to the hype and had the biggest opening for a slasher movie since Scream. As of 2021, it had grossed over $255 million worldwide.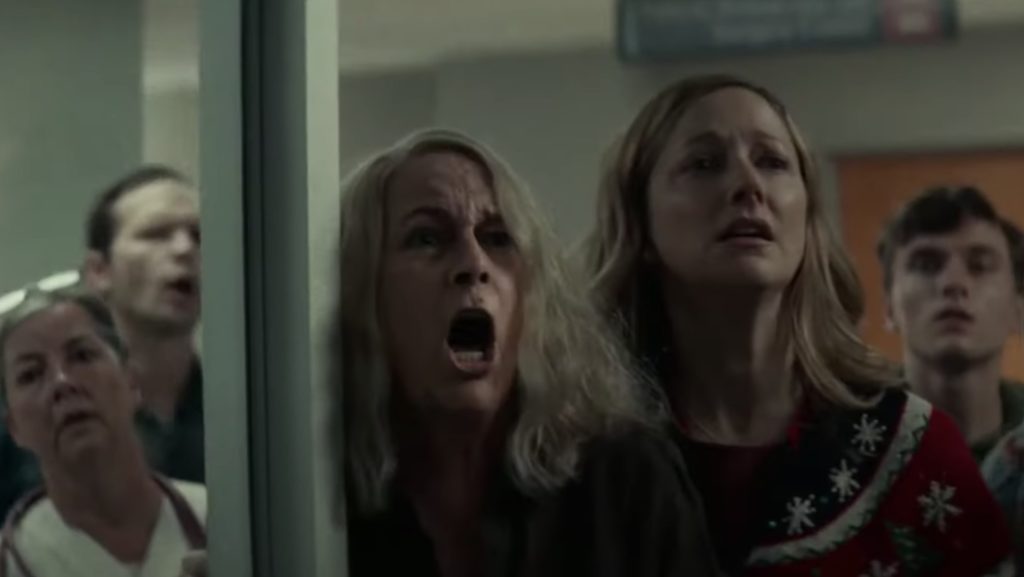 Halloween Kills finds Michael Myers alive after the events of Halloween (2018). While Laurie Strode (Jamie Lee Curtis) recovers at the hospital, the town of Haddonfield becomes enraged that Michael persists in stalking and killing people. The town rises up and hopes to make their motto "evil dies tonight" a self-fulfilling prophecy.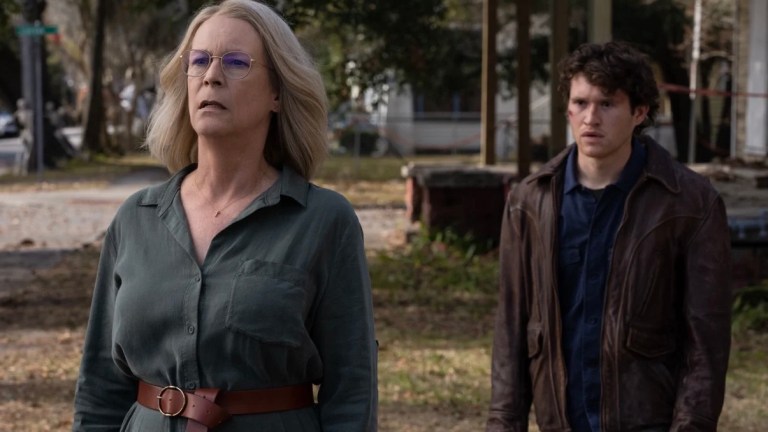 This is most likely the FINAL final confrontation between Laurie Strode and Michael Myers. Halloween Ends finds Laurie Strode in Haddonfield raising her granddaughter Allyson Nelson (Andi Matichak) and writing a memoir about her life with Michael Myers. Unfortunately Michael's new friend, Corey, has his sights set on Allyson.
Future Projects
Jamie says she intends to get out of the horror genre now that Laurie Strode's story has been finished. She recently bought the rights to Sara Cunningham's memoir and will be directing and starring in a movie about Cunningham's organization @freemomhugs, which celebrates the LGBTQIA+ community and helps educate parents and families. Sara Cunningham gained recognition for the organization when she began volunteering to be a "stand in mom" at same-sex weddings for couples who are missing loved ones due to homophobia. The project is currently titled How We Sleep at Night: The Sara Cunningham Story.