Best Horror Movies on Netflix (Updated for May 2022)
What are the best horror movies on Netflix? This list showcases all the best scary movies on the platform.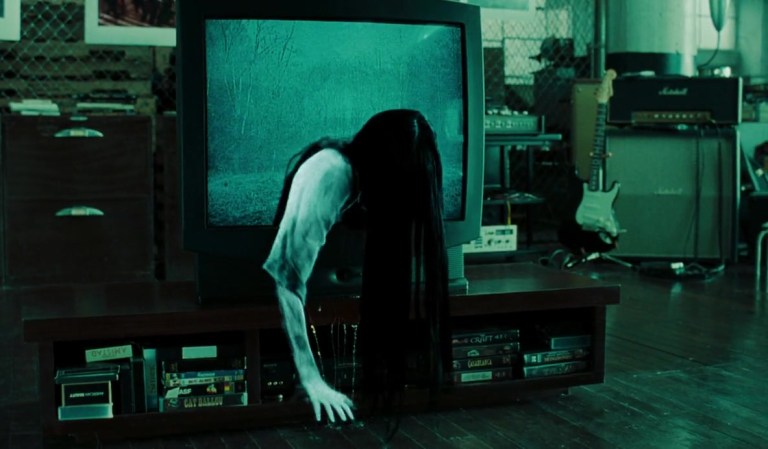 Netflix streams over 3,000 movies at any given moment. The movies also change daily. So keeping track of all the best horror and thriller movies on Netflix in 2022 can be a chore.
This list though is designed to help you quickly find all the best horror movies on Netflix. It's updated constantly to ensure every movie is actually still on Netflix. From classics, to hidden gems, to new releases, this article should help you find the best movie to watch.
New Horror Movies on Netflix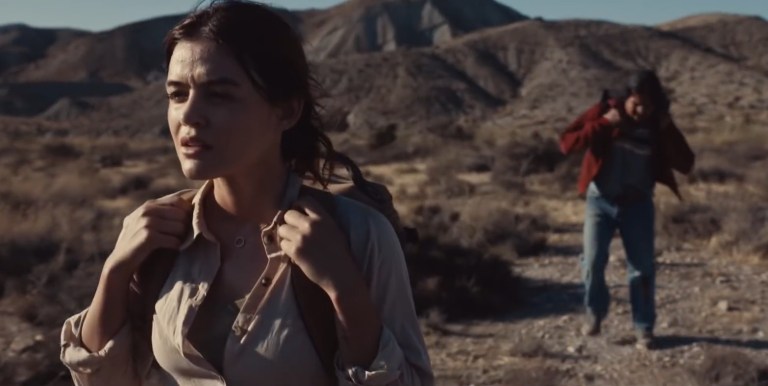 Lucy Hale stars in the crime thriller Borrego who ends up fighting for her life in the desert after she's taken hostage by a drug-runner. Added to Netflix May 14.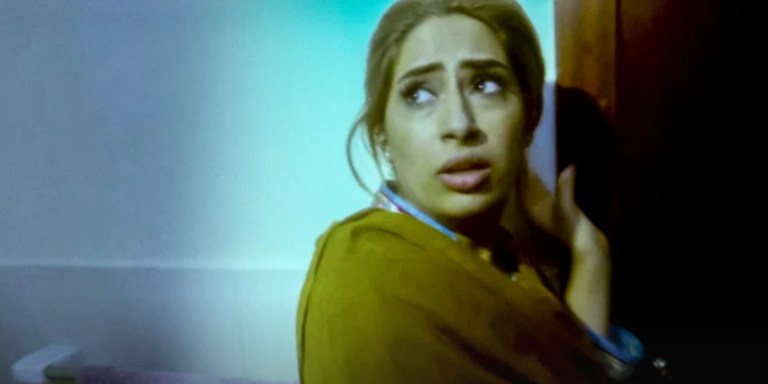 A Drop of Blood is a low-budget horror movie from the United Arab Emirates about a woman cursed by her new stepmother. Added to Netflix May 6.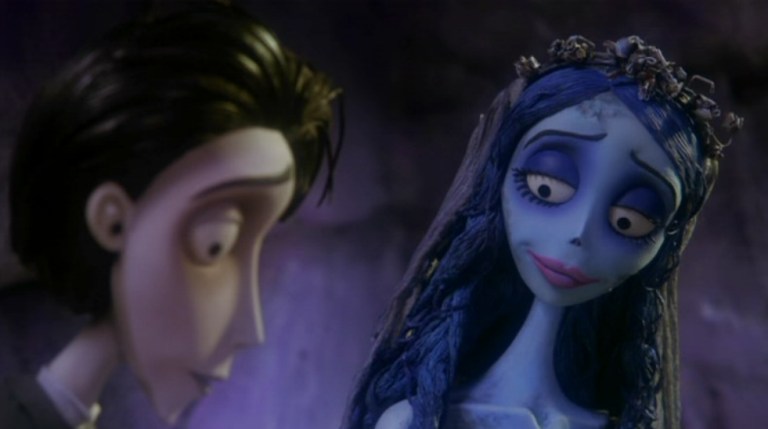 Tim Burton's stop-motion horror fantasy Corpse Bride stars Johnny Depp as Voctor Van Dort, a timid man who accidentally marries a corpse named Emily (Helena Bonham Carter) while rehearsing his wedding vows. Added to Netflix May 1.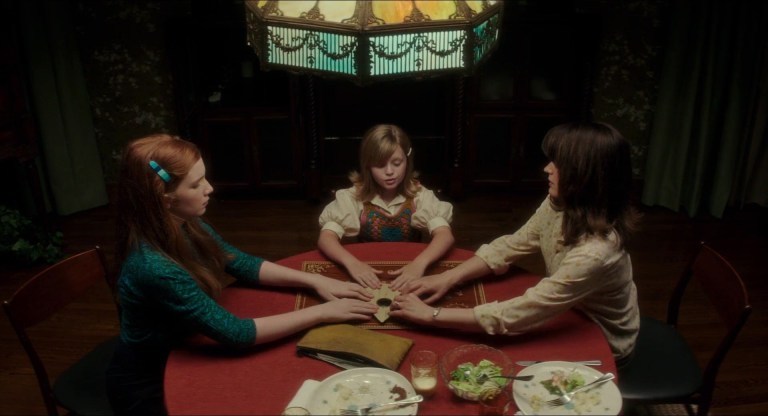 Director Mike Flanagan's superior prequel to Oujia (2014) stars Lulu Wilson as a young girl who becomes the target of possession by a spirit coming through her mother's Ouija board. Added to Netflix April 16.
Choose or Die is a British horror movie about a college dropout, Layla (Iola Evans), who plays a video game from the 1980s to try to win an unclaimed cash prize. The game begins to seep into her real life, and Layla is forced to play not for money, but for her life. Added to Nexflix April 15.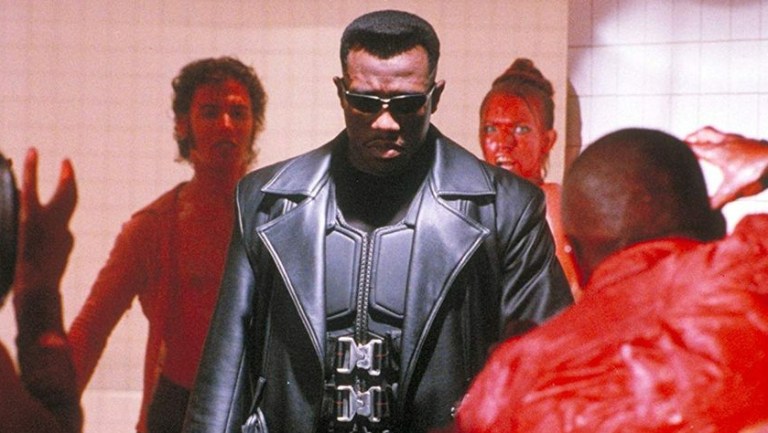 Wesley Snipes stars as Marvel's beloved dhampiric vampire hunter in the action/horror/superhero movies Blade (1998), Blade II (2002), and Blade: Trinity (2004). All three movies were added to Netflix April 1.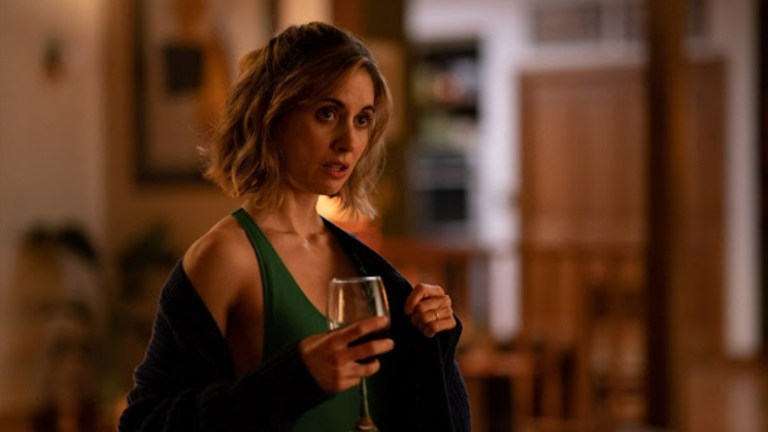 Alison Brie stars in The Rental, a tense home-invasion/psychological horror movie about two couples whose vacation at a rental home turns into a night of betrayal and murder. Added to Netflix April 1.
Best Horror Movies on Netflix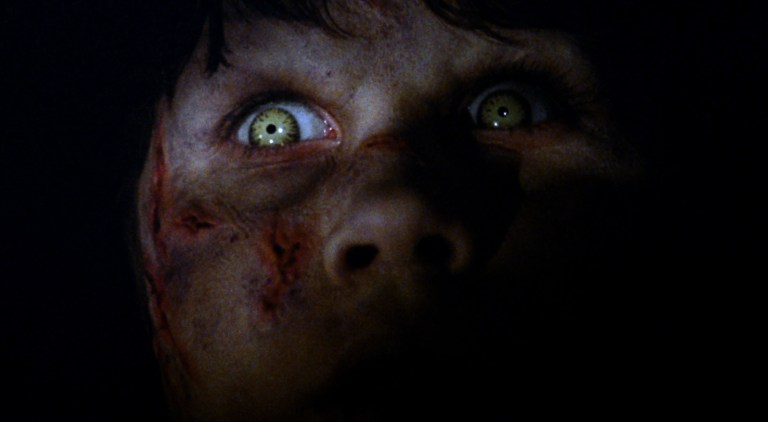 Few things really need to be said about The Exorcist (1973). As one of the greatest and most influential horror movies ever, if you haven't seen it yet, then you should. Linda Blair stars as Regan, an innocent girl who is terrifyingly possessed by a demon. Regan's mother (Ellen Burstyn), an experienced priest (Max von Sydow), and a troubled priest (Jason Miller) attempt to save Regan's soul.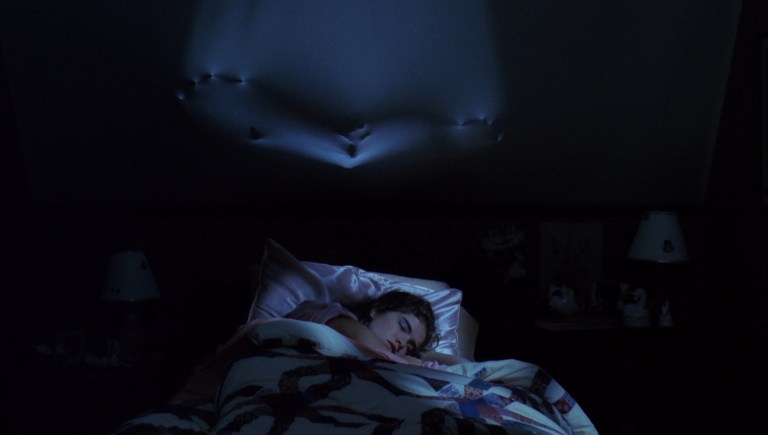 The original is still the best. Heather Langenkamp, Robert Englund, Johnny Depp, and John Saxon star in Wes Craven's iconic fantasy-horror masterpiece A Nightmare on Elm Street.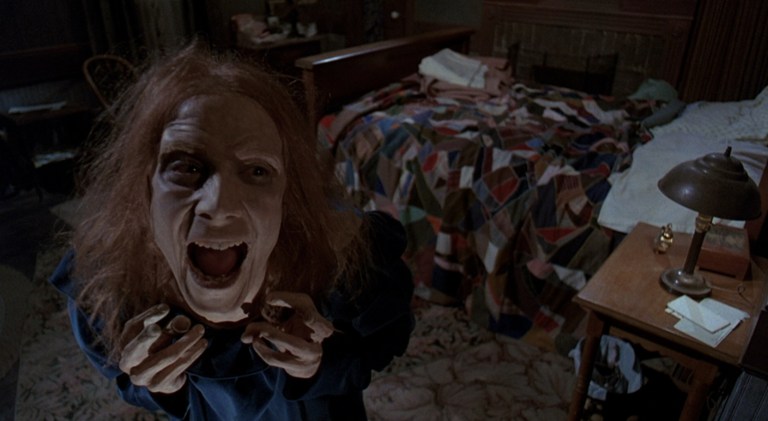 Written by Stephen King based on his own novel of the same name, Pet Sematary (1989) is an absolute classic. Starring Denise Crosby, Dale Midkiff, and Fred Gwynne, the movie is about a family who deals with tragedy in a horrible way. After the Creed family is rocked by a horrific death, Louis Creed decides to mess with the burial ground's mystical forces despite warnings from his older, wiser neighbor Jud Crandall.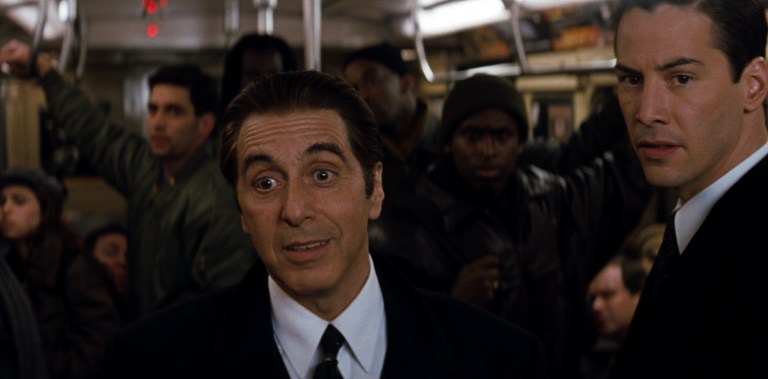 The Devil's Advocate (1997) stars Keanu Reeves as hot-shot defense attorney Kevin Lomax whose expertise and flexible morals get him a position in a prestigious law firm. The problem is, Kevin is led towards temptation while his wife Mary Anne (Charlize Theron) senses something evil about Kevin's new boss John Milton (Al Pacino).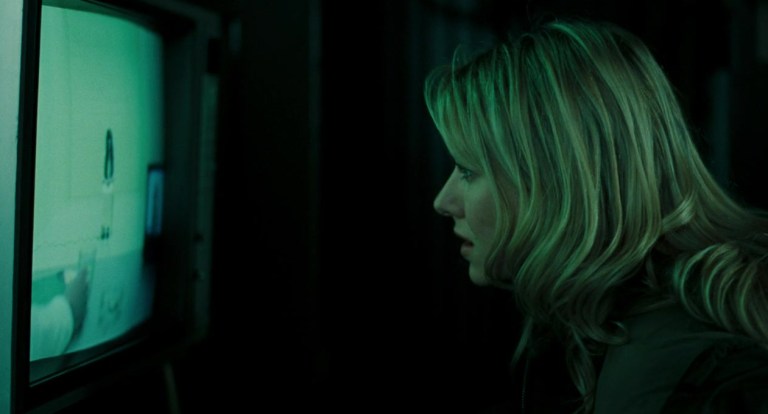 The American remake of the seminal J-horror film Ringu (1998) helped solidify the worldwide trend of Japanese (and Japanese inspired) horror in the early 2000s. Director Gore Verbinski remained mostly faithful to the original while adding in some slick, American style scares to this effectively frightening adaptation.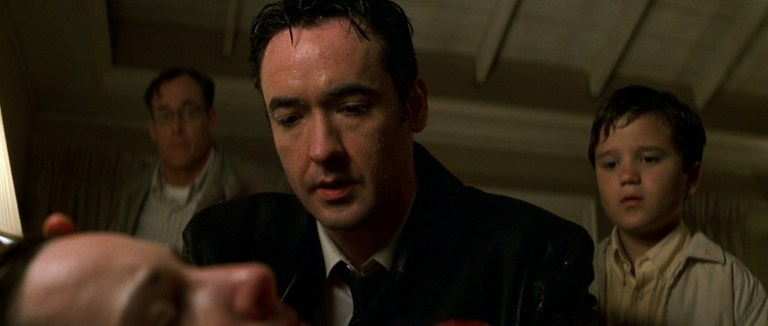 Identity (2003) is a fantastic thriller that looks like a murder mystery on its surface, but it unravels into something else as the movie goes on. John Cusack stars along with Ray Liotta, Amanda Peet, Clea DuVall, Rebecca De Mornay, and others as people who becomes stranded at a roadside motel during a rainstorm. As members of the group turn up dead, everyone begins to suspect that there is a murderer in their midst. Unlike a lot of mysteries where the fun is gone once you watch it and find out the truth, Identity is rewarding upon repeated viewings as you discover different meanings behind each character's actions.
The Girl Next Door (2007) is a disturbing movie about the torture of a teenage girl at the hands of her aunt, cousins, and other children from the neighborhood. The movie is an adaptation of Jack Ketchum's book of the same name which was inspired by the real-life murder of Sylvia Likens in 1965. Being based on a true story, the movie is able to find a good balance that depicts some of the darkest sides of humanity without sensationalizing the violence.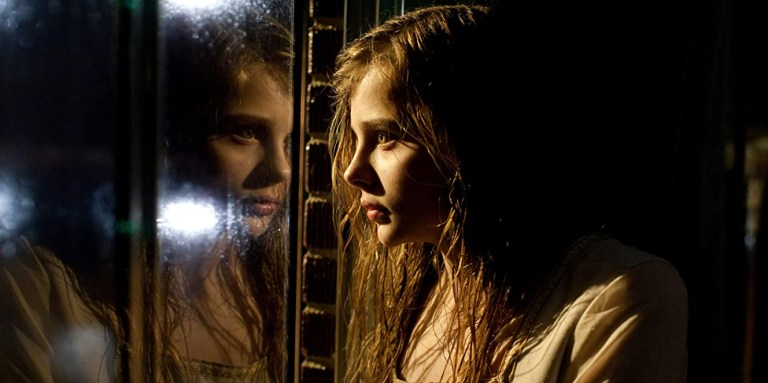 Let Me In (2010) is a remake of the 2008 Swedish film Let the Right One In. Directed by Matt Reeves (The Batman, 2022) and starring Chloe Grace Moretz and Kodi Smit-McPhee, the movie is about a lonely 12-year-old boy, Owen, who befriends Abby, a vampire who appears to be a girl about the same age as Owen. Though remakes of popular films from other countries are often difficult to justify, Let Me In manages to stand on its own as a very good film that is worth watching even for fans of the original.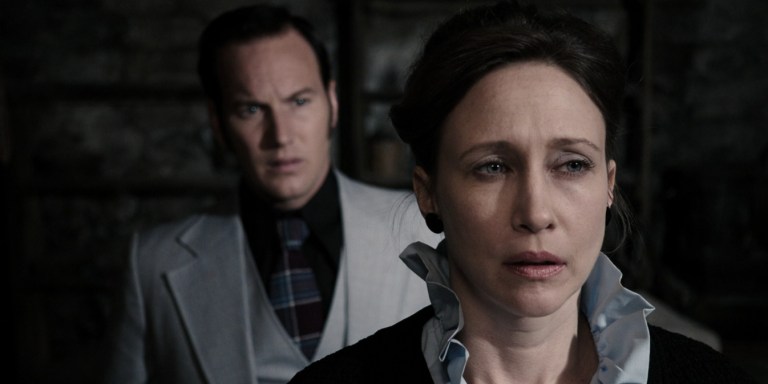 The Conjuring (2013) is a great modern take on a classic-style haunted house movie. In this first film in the ever-growing Conjuring Universe, Ed and Lorraine Warren (Patrick Wilson and Vera Farmiga) attempt to help a family being haunted and terrorized by a witch's curse. The Conjuring is easily one of the strongest entries in its extended horror franchise. Other films from the Conjuring Universe currently available on Netflix are The Conjuring 2 (2016) and Annabelle: Creation (2017).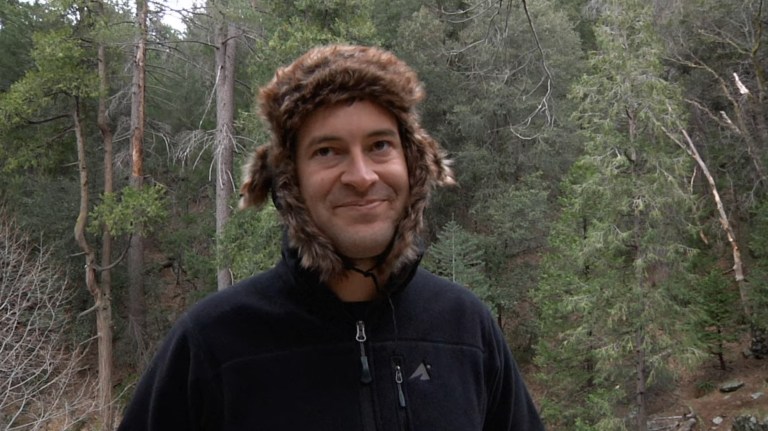 Creep (2014) is a strange and darkly humorous found-footage movie about a man, Aaron (Patrick Brice), who answers an ad offering $1000 for a day of "filming services." The ad was put out by Josef (Mark Duplass), a man who requests that Aaron spend the day recording him as a video diary for his unborn child. Josef claims he has a brain tumor that will kill him soon, but his strange and erratic behavior makes Aaron believe there is something else going on. Creep is a quirky horror film perfect for when you're in the mood for something very, very different.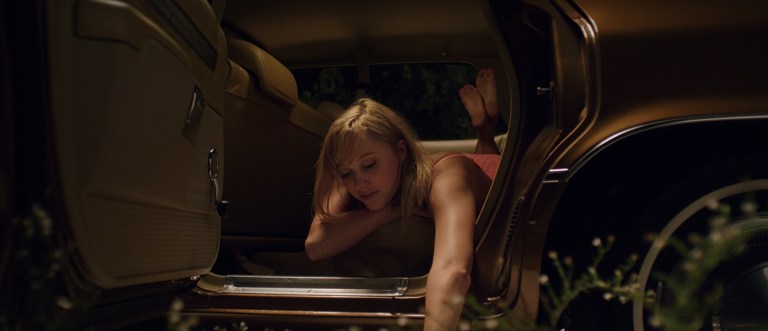 It Follows (2014) is a wonderfully atmospheric horror film that at times feels like a monster movie, but at other times really emphasizes psychological terror. Maika Monroe stars as Jay, a young woman who inherits a curse after having sex with her boyfriend for the first time. Jay is stalked by a slow-moving yet completely relentless entity that can take the form of any person, though only Jay can see it.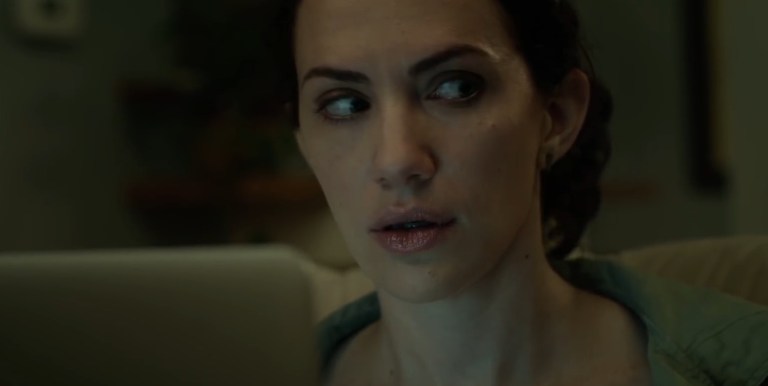 Director Mike Flanagan has a strong presence on Netflix, and Hush (2016) was his first movie to be released on the site. Hush stars Kate Siegal (who also cowrote the film with Flanagan) as a deaf-mute author who is stalked in her home by a masked killer. Flanagan constructs some incredibly tense scenes, making Hush easily one of the best variations of the home-invasion subgenre of horror and thriller movies.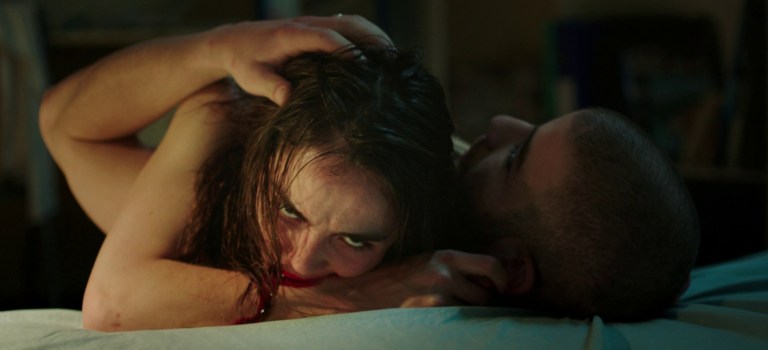 Raw (2016) is a coming-of-age film… with cannibalism. Garance Marillier stars as Justine, a student at a veterinary school. A hazing ritual at the school includes forcing students to eat a raw rabbit kidney. Justine, as a vegetarian, is initially disgusted, but over time she begins to have an increasing craving for meat. As Justine attempts to hide her cravings while also figuring out just what is going on with her own body, she has a hard time controlling her impulses when people get too close.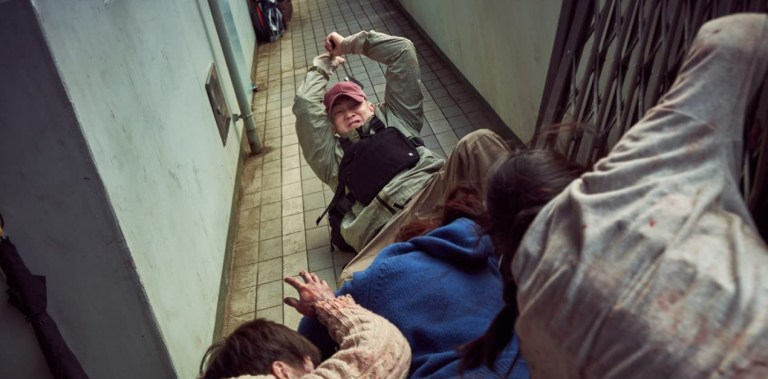 #Alive is one of the high-quality South Korean zombie movies that popped up in the large wake of Train to Busan (2016). In #Alive, a young man named Joon-woo (Yoo Ah-in) is trapped alone in his family's apartment as a zombie apocalypse rages outside. The movie follows Joon-woo's struggle for survival as his supplies diminish and his mental state deteriorates until he is forced to either do something or die alone.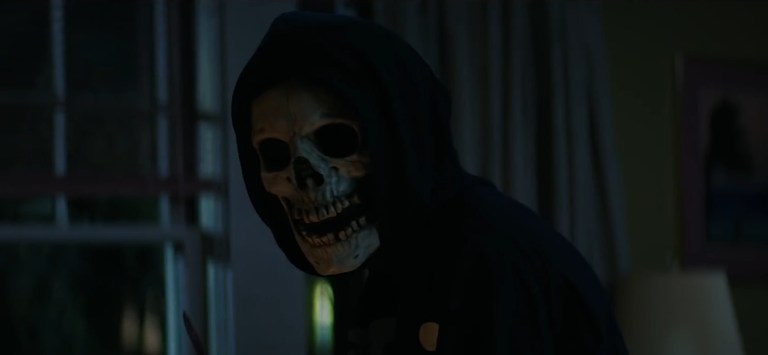 Fear Street is trilogy of super-fun horror films that combine to tell one large story. The first movie is set in 1994 and feels like a teen slasher movie reminiscent of Scream (1996). The second film is largely told in flashbacks to 1978 and is made as an homage to campground slasher movies like Friday the 13th (1980). And finally, the final part of the trilogy flashes back to 1666 to tell a story of a witch hunt with a strong resemblance to The Crucible (1996).
More Streaming/Watch Guides
If you're looking for horror Netflix shows to binge, head over to this list of scary TV shows on Netflix.
The Creepy Catalog new horror movies guide is updated weekly and has every new release in the genre cataloged, as well as infuriation on where to see or stream the movie.
For more of the best-of horror, consider our list of the best horror movies of 2022 thus far and our finalized list of the best horror films of 2021. Or take a stroll down nostalgia lane with our guide to 90s horror movies.