Best Horror Movies on Netflix (Updated for August 2022)
What are the best horror movies on Netflix? A guide to the best scary movies on Netflix.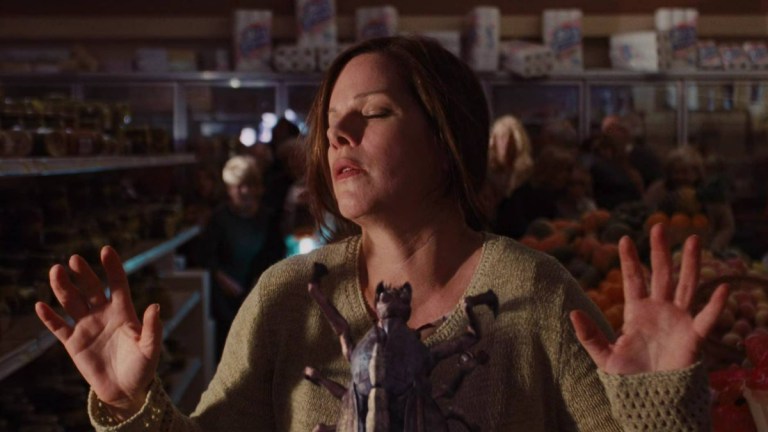 Netflix streams over 3,000 movies at any given moment. The movies change daily. So keeping track of all the best horror and thriller movies on Netflix in 2022 can be a chore.
This list though is designed to help you quickly find all the best horror movies on Netflix. It's updated constantly to ensure every movie is actually still on Netflix. From classics, to hidden gems, to new releases, this article should help you find the best movie to watch.
Best Horror Movies on Netflix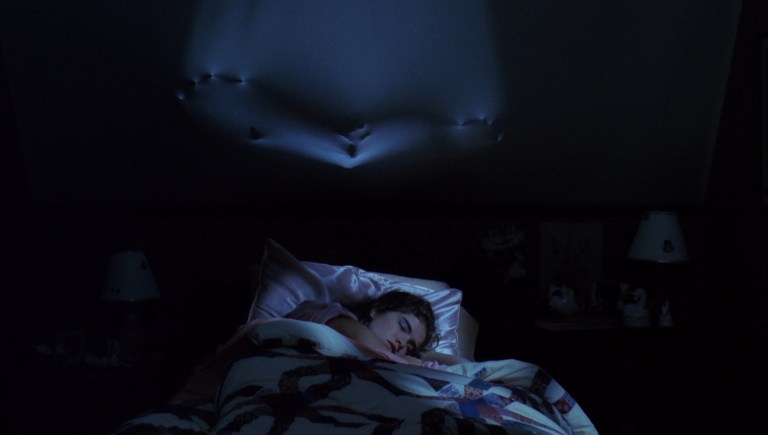 The original is still the best. Heather Langenkamp, Robert Englund, Johnny Depp, and John Saxon star in Wes Craven's iconic fantasy-horror masterpiece A Nightmare on Elm Street.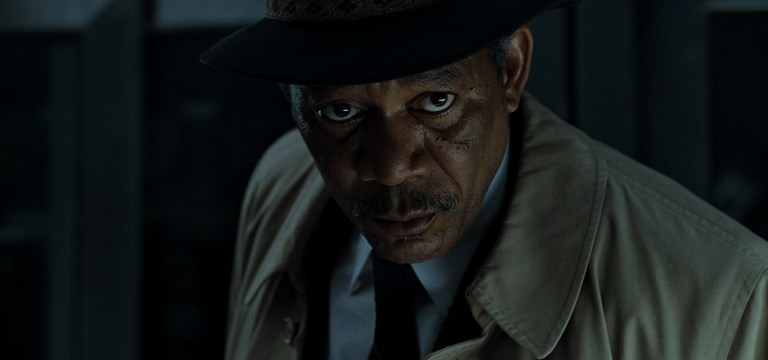 Directed by David Fincher and starring Brad Pitt, Morgan Freeman, and Gwyneth Paltrow, Seven is widely regarded as one of the best crime/thriller/horror movies of all time. It's exceptionally dark for a mainstream murder mystery, and it's practically required viewing for fans of the genre.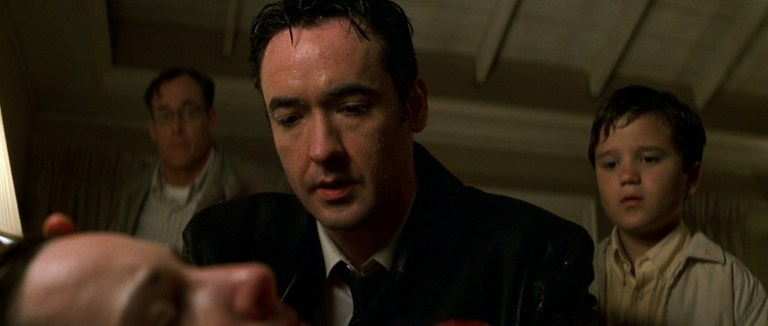 Identity (2003) is a fantastic thriller that looks like a murder mystery on its surface, but it unravels into something else as the movie goes on. John Cusack stars along with Ray Liotta, Amanda Peet, Clea DuVall, Rebecca De Mornay, and others as people who becomes stranded at a roadside motel during a rainstorm. As members of the group turn up dead, everyone begins to suspect that there is a murderer in their midst. Unlike a lot of mysteries where the fun is gone once you watch it and find out the truth, Identity is rewarding upon repeated viewings as you discover different meanings behind each character's actions.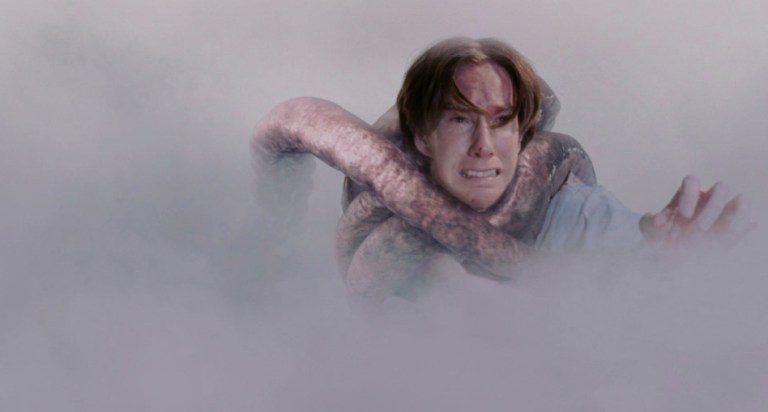 Based on Stephen King's novella of the same name, The Mist is a standout of late-2000s horror movies. Thomas Jane leads a stellar cast as a father who becomes trapped inside a supermarket when a monster-filled mist rolls into town.
The Girl Next Door (2007) is a disturbing movie about the torture of a teenage girl at the hands of her aunt, cousins, and other children from the neighborhood. The movie is an adaptation of Jack Ketchum's book of the same name which was inspired by the real-life murder of Sylvia Likens in 1965. Being based on a true story, the movie is able to find a good balance that depicts some of the darkest sides of humanity without sensationalizing the violence.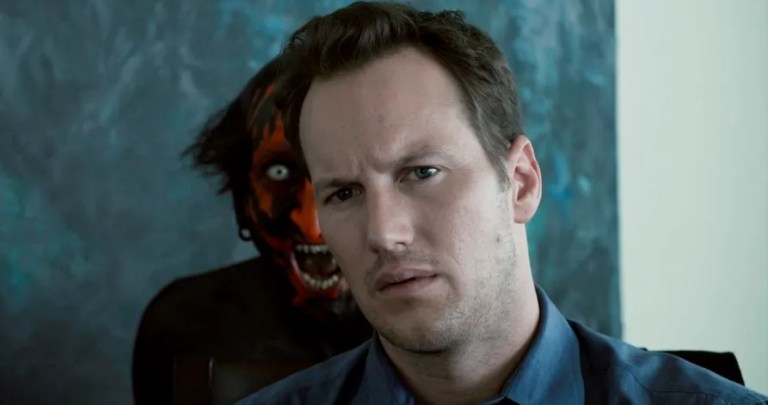 Rose Byrne and Patrick Wilson play parents Renai and Josh Lambert whose son Dalton (Ty Simpkins) falls into a coma after the family moves into a new home. Paranormal events accompany Dalton's coma, leading the family to bring in investigators who uncover the disturbing truth behind their son's predicament. Lin Shaye and Barbara Hershey also star in this fun genre flick.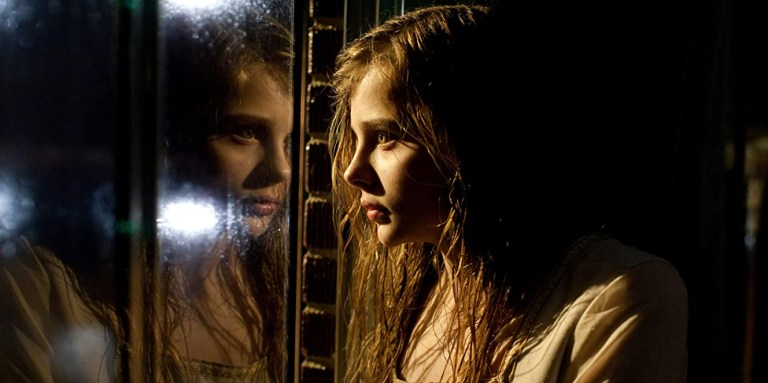 Let Me In (2010) is a remake of the 2008 Swedish film Let the Right One In. Directed by Matt Reeves (The Batman, 2022) and starring Chloe Grace Moretz and Kodi Smit-McPhee, the movie is about a lonely 12-year-old boy, Owen, who befriends Abby, a vampire who appears to be a girl about the same age as Owen. Though remakes of popular films from other countries are often difficult to justify, Let Me In manages to stand on its own as a very good film that is worth watching even for fans of the original.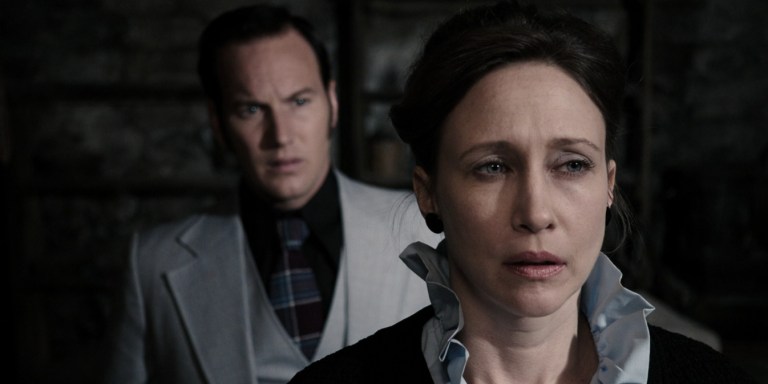 The Conjuring (2013) is a great modern take on a classic-style haunted house movie. In this first film in the ever-growing Conjuring Universe, Ed and Lorraine Warren (Patrick Wilson and Vera Farmiga) attempt to help a family being haunted and terrorized by a witch's curse. The Conjuring is easily one of the strongest entries in its extended horror franchise. Other films from the Conjuring Universe currently available on Netflix are The Conjuring 2 (2016) and Annabelle: Creation (2017).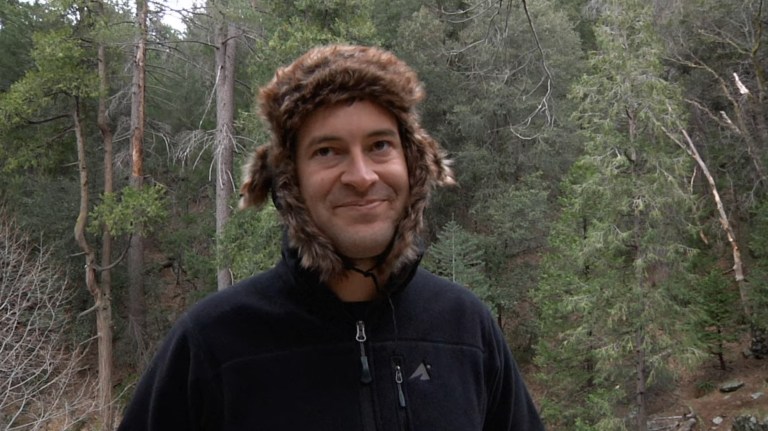 Creep (2014) is a strange and darkly humorous found-footage movie about a man, Aaron (Patrick Brice), who answers an ad offering $1000 for a day of "filming services." The ad was put out by Josef (Mark Duplass), a man who requests that Aaron spend the day recording him as a video diary for his unborn child. Josef claims he has a brain tumor that will kill him soon, but his strange and erratic behavior makes Aaron believe there is something else going on. Creep is a quirky horror film perfect for when you're in the mood for something very, very different.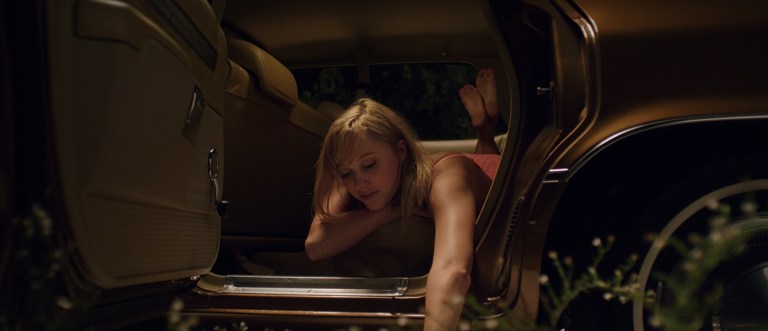 It Follows (2014) is a wonderfully atmospheric horror film that at times feels like a monster movie, but at other times really emphasizes psychological terror. Maika Monroe stars as Jay, a young woman who inherits a curse after having sex with her boyfriend for the first time. Jay is stalked by a slow-moving yet completely relentless entity that can take the form of any person, though only Jay can see it.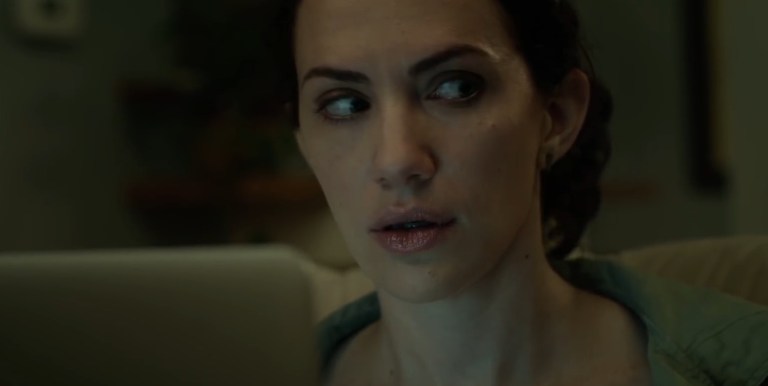 Director Mike Flanagan has a strong presence on Netflix, and Hush (2016) was his first movie to be released on the site. Hush stars Kate Siegal (who also cowrote the film with Flanagan) as a deaf-mute author who is stalked in her home by a masked killer. Flanagan constructs some incredibly tense scenes, making Hush easily one of the best variations of the home-invasion subgenre of horror and thriller movies.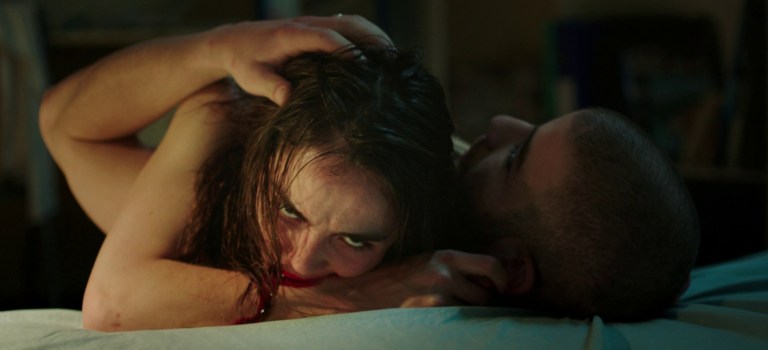 Raw (2016) is a coming-of-age film… with cannibalism. Garance Marillier stars as Justine, a student at a veterinary school. A hazing ritual at the school includes forcing students to eat a raw rabbit kidney. Justine, as a vegetarian, is initially disgusted, but over time she begins to have an increasing craving for meat. As Justine attempts to hide her cravings while also figuring out just what is going on with her own body, she has a hard time controlling her impulses when people get too close.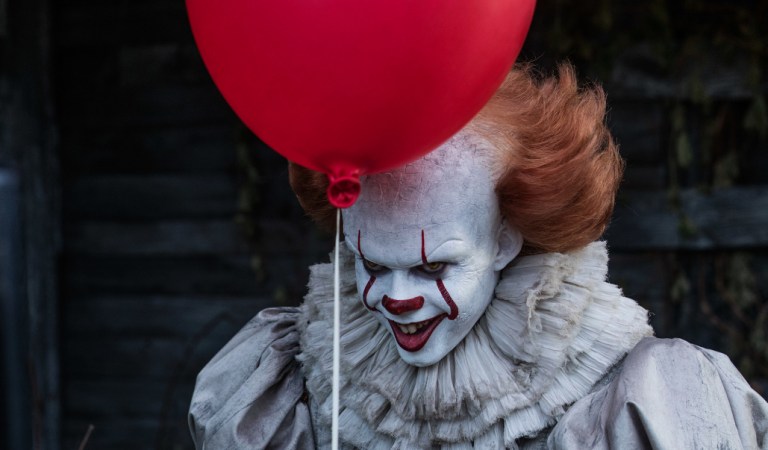 This first chapter of the 2017/2019 adaptation of Stephen King's classic novel focuses on the Loser's Club, a group of kids who face their darkest fears in the form of a shape-shifting monster who often takes the form of a fiendish clown named Pennywise.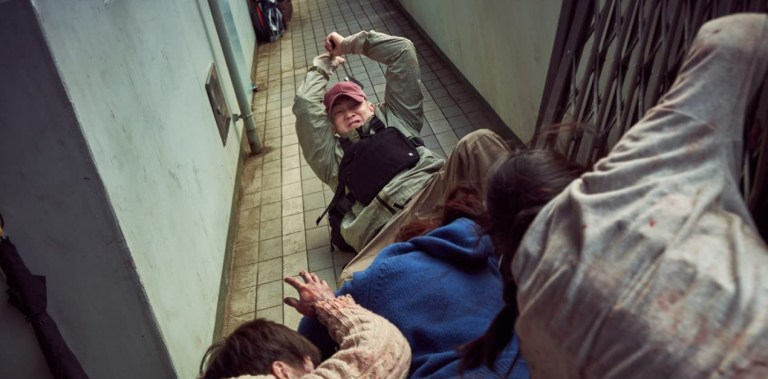 #Alive is one of the high-quality South Korean zombie movies that popped up in the large wake of Train to Busan (2016). In #Alive, a young man named Joon-woo (Yoo Ah-in) is trapped alone in his family's apartment as a zombie apocalypse rages outside. The movie follows Joon-woo's struggle for survival as his supplies diminish and his mental state deteriorates until he is forced to either do something or die alone.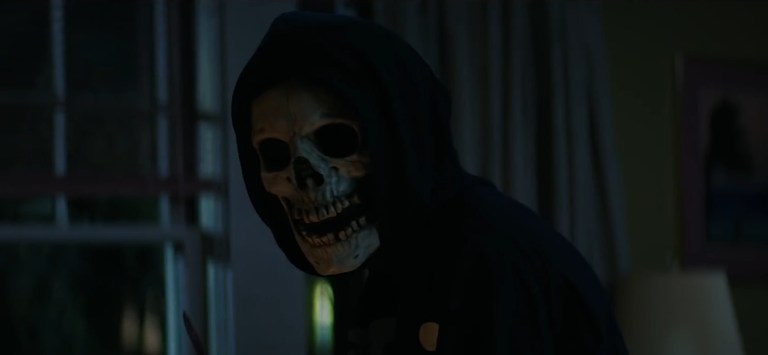 Fear Street is trilogy of super-fun horror films that combine to tell one large story. The first movie is set in 1994 and feels like a teen slasher movie reminiscent of Scream (1996). The second film is largely told in flashbacks to 1978 and is made as an homage to campground slasher movies like Friday the 13th (1980). And finally, the final part of the trilogy flashes back to 1666 to tell a story of a witch hunt with a strong resemblance to The Crucible (1996).
Incantation is a found-footage movie about a mother who is cursed after taking part in the desecration of a religious ritual while she was pregnant. Six years later, the mother is plagued by supernatural events that threaten her daughter's safety. The movie has been touted as one of the most terrifying movies to come out of Taiwan, and it is at least partially inspired by true events.
New Horror Movies on Netflix
Added to Netflix August 1.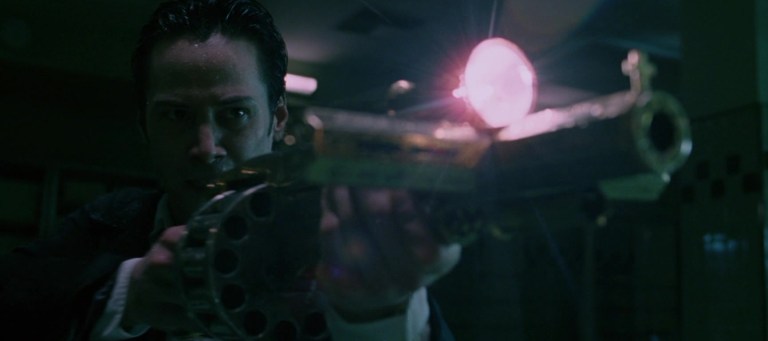 Keanu Reeves stars as the cynical and terminally-ill demonologist John Constantine who stands as the last, best hope to prevent Hell on Earth.
Added to Netflix July 31
A teenage boy (John-Paul Howard) faces off with a witch disguised as his next-door neighbor in this vicious supernatural horror movie.
Added to Netflix July 16
Sandra Oh stars as Amanda, a single mother whose own mother passes away. Memories of childhood abuse arise when Amanda receives her mother's ashes, and something supernatural begins to creep into Amanda's life.
Added to Netflix July 11
Set in 1938 during the Spanish Civil War, enemies are forced to work together to overcome a biological weapon that turns humans into zombies.
Added to Netflix July 3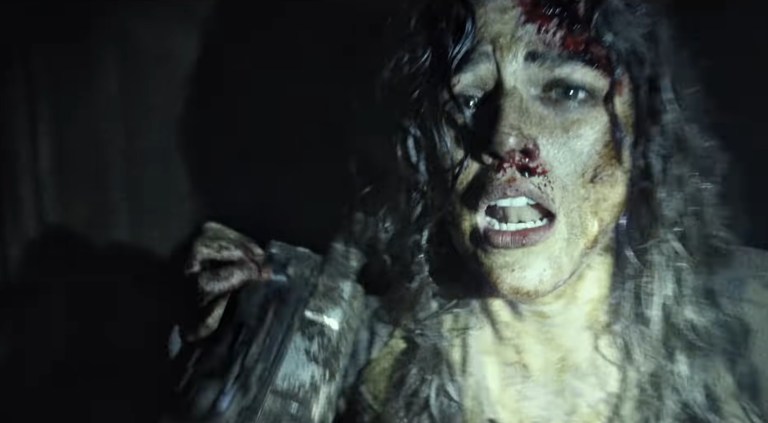 Blair Witch ignores the first sequel in the franchise, Book of Shadows: Blair Witch 2 (2000), and returns to its found-footage roots. The story follows a group of people including James Donahue (James Allen McCune), the brother of Heather Donahue from The Blair Witch Project (1999). James and his friends enter the woods in Burkittsville, Maryland to investigate Heather's disappearance, but they, of course, run into supernatural trouble of their own.
Upcoming Horror Movies on Netflix
Day Shift (2022)
Coming to Netflix August 12.
Jamie Foxx stars as a father who, to make money to provide for his wife and young daughter, works as a vampire hunter. This action-horror-comedy costars Snoop Dogg and Dave Franco.
More Streaming/Watch Guides