The Best Horror Movies of 2022 So Far
2022 will be a big year for horror. This lists collects the best horror movies of the year, so check back often to find out what you just can't miss.
2022 promises to be a fantastic year for horror fans. The year will see the return of huge franchises with sequels like Scream, Texas Chainsaw Massacre, and Halloween Ends. Cult favorites will also return with Jeepers Creepers Reborn, Orphan: First Kill, and Hocus Pocus 2. And we will see new movies from established horror directors including Jordan Peele's Nope, Scott Derrickson's The Black Phone, Ti West's X, and Ari Aster's Disappointment Blvd.
Besides all of the most anticipated movies of 2022, there will surely be a great amount of lower-profile horror films that come out of nowhere to pleasantly surprise us. It's a lot to keep up with, so this list will keep track of the very best movies released so far in 2022 so you know exactly what you need to add to your "must watch" list.
The Best Horror Movies of 2022, Ranked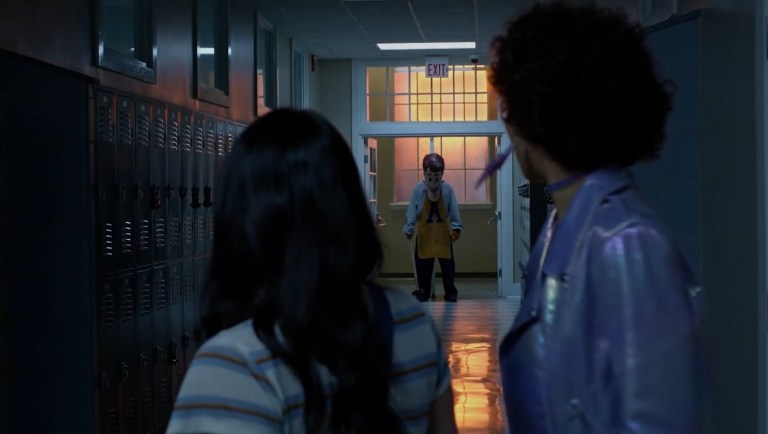 Student Body is a low-budget slasher movie made for fans of the genre who are looking for something light and fun. It doesn't break any new ground for slashers, but it has a likable young cast stalked through the hallways of their high school by a sledgehammer wielding killer dressed as the school's mascot. The movie is exactly what you expect it to be, and that's why it's a solid choice for fans of formulaic slashers.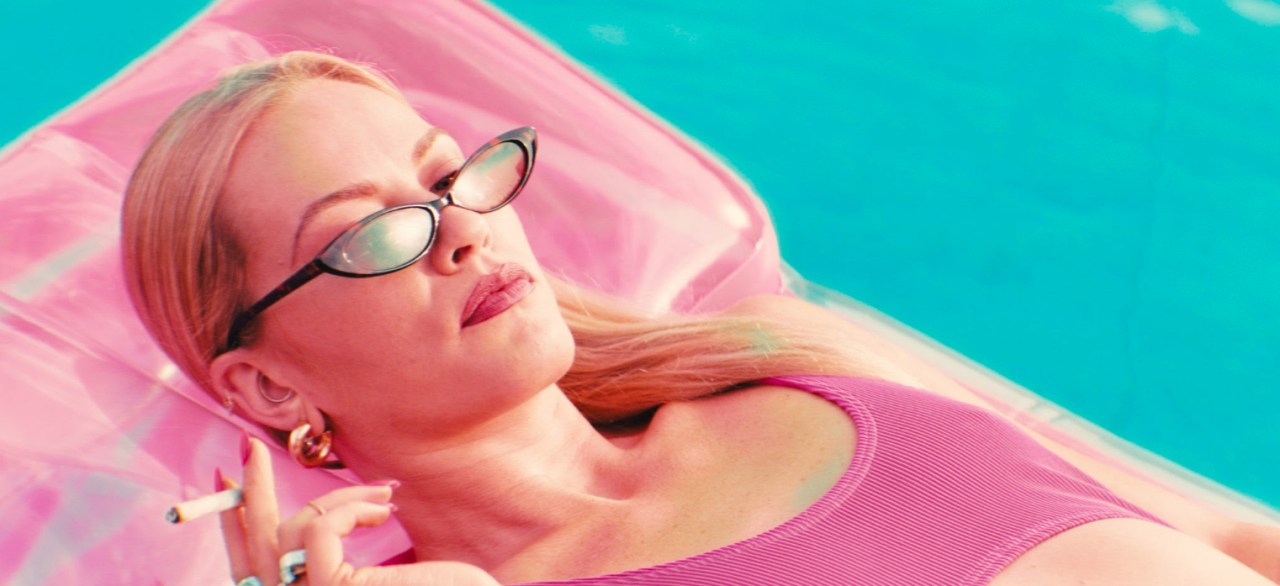 In The Seed, three women take a trip to a lavish house in the desert for a few days of fun and relaxation. During a meteor shower on their first night there, something odd falls into their swimming pool. The object turns out to be some sort of tiny creature, and, unknown to the three friends, it can influence people's minds. When two of the women are taken control of by the creature, Charlotte (Chelsea Edge) must fight to stop the creature, save her friends, hold on to her mind, and stay alive. The Seed is a bright and light sci-fi horror-comedy with a fun monster, entertaining performances, and a fantastic look.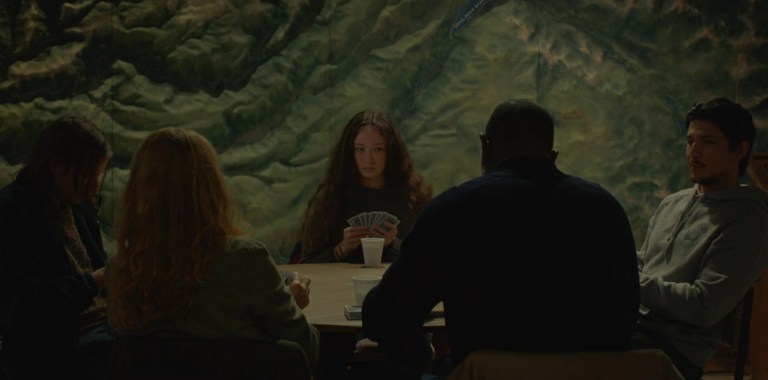 In No Exit, a recovering drug addict named Darby (Havana Rose Liu) becomes stranded at a remote visitors center during a blizzard. The roads are impassable, and cell phone reception is non-existent, so when Darby discovers a young girl tied up in a van outside, she must tread carefully to find out who the kidnapper is among the four other people stranded along with her. No Exit is a fun, twisty thriller that gets quite gruesome towards the end.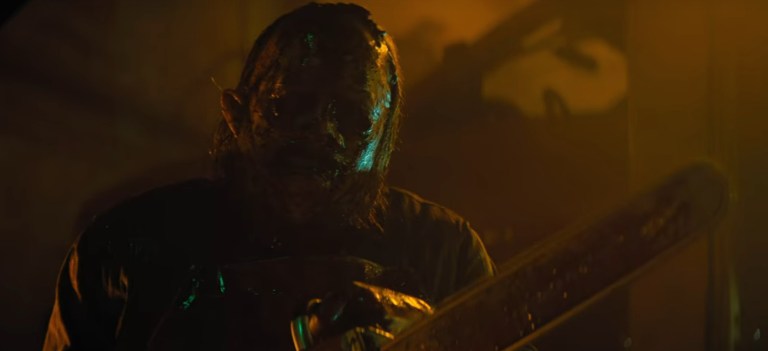 Texas Chainsaw Massacre is a brutally violent and excessively gory slasher movie. The plot involves a group of idealistic young people who journey to the small town of Harlow, Texas in an attempt to gentrify the area, but they unfortunately picked the town Leatherface has been hiding in for decades. Leatherface is a solitary, unstoppable monster, which makes for a fun slasher movie, even if it doesn't necessarily feel much of anything like the movie from 1974 it's supposed to follow.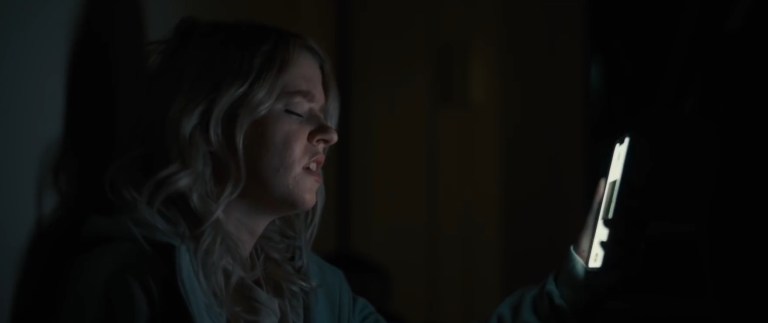 See For Me is a tense home-invasion thriller with a very interesting twist. Sophie is a blind young woman who is house-sitting when a group of burglars, thinking the house is empty, break in. Sophie does her best to avoid trouble by sneaking through the unfamiliar house with the help of an online service that helps blind people "see" by connecting them with a live operator who uses a cell phone camera to help them navigate. It may sound like a gimmicky plot device, but it works surprisingly well in the movie.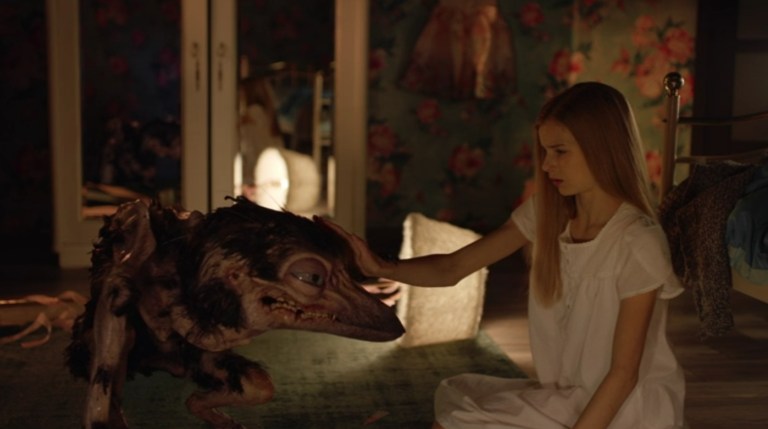 Hatching is a stylish horror film that blends elements from monster movies, family dramas, and psychological horror. The story focuses on Tinja (Siiri Solalinna), a young girl whose mother is intensely concerned with portraying the appearance of a perfect family for her online followers. One night Tinja discovers what appears to be a bird's egg, and she cares for it as a way to relieve some of the incredible pressure put on her by her mother. However, the egg contains something Tinja doesn't expect. Hatching is full of well placed metaphors, and it's also a fun monster movie with some great special effects.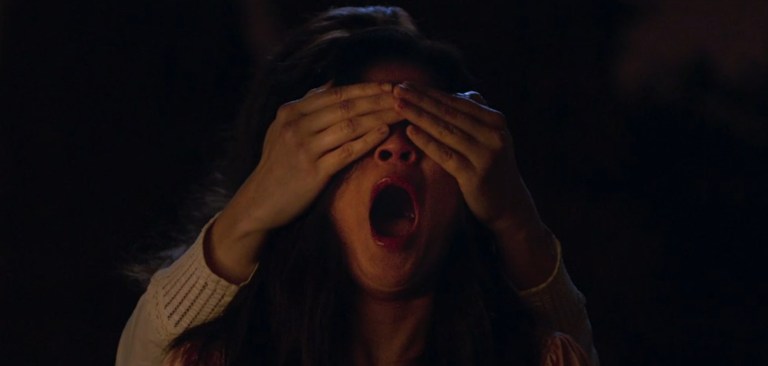 A social worker who can see ghosts is forced to face her own traumatic past in the chilling and emotional supernatural horror movie They Live in the Grey. Michelle Krusiec stars as Claire, a worker for Child Protective Services assigned to investigate a report of child abuse. She quickly learns that an otherworldly presence in the house may be the cause of the abuse, and Claire must decide if she can mentally handle this new case while dealing with her own shattered life and the constant fear she lives with. They Live in the Grey has some very effective scares in the tradition of movies like The Eye (2002) and The Sixth Sense (1999), and it has a wonderfully moving story brought to life by Michelle Krusiec.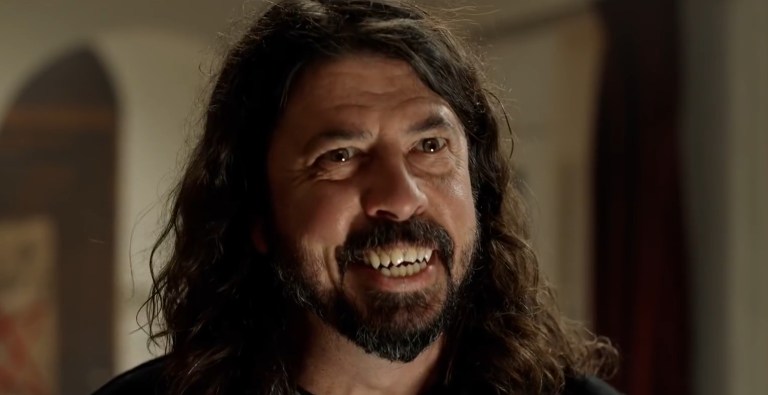 Drawing heavy inspiration from movies like Evil Dead II (1987), Studio 666 is an extremely gory and silly horror comedy. Starring the six members of the Foo Fighters as themselves, Studio 666 is about Dave Grohl becoming possessed by a demonic force and terrorizing his bandmates while recording a new album. Blood and body parts fly freely, and the jokes are plentiful in this movie tailor-made for fans of both horror movies and rock music. The movie also features Jenna Ortega, Whitney Cummings, Will Forte, John Carpenter, and Kerry King (the guitarist from Slayer).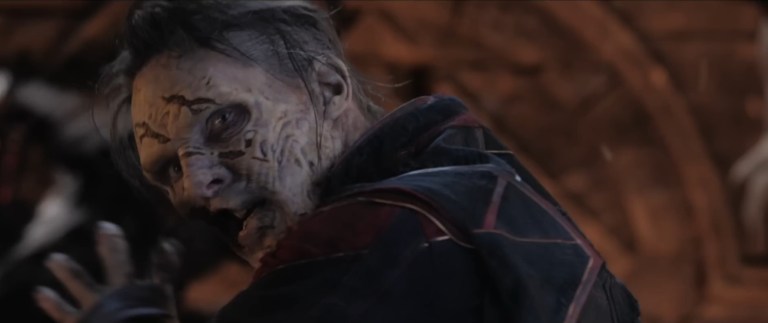 Sam Raimi returned to Marvel for the first time since his classic Spider-Man trilogy, and he brought his signature style with him. This sequel to Doctor Strange (2016) has an deadly magic book, a zombie (sort of), a giant monster rampaging through New York, and ton of gruesome deaths. To dance around the plot without spoiling anything, the main villain certainly fits the role of a supernatural horror antagonist. Plus, a fun cameo by a longtime Sam Raimi cohort makes some direct references to Raimi's early days in horror cinema.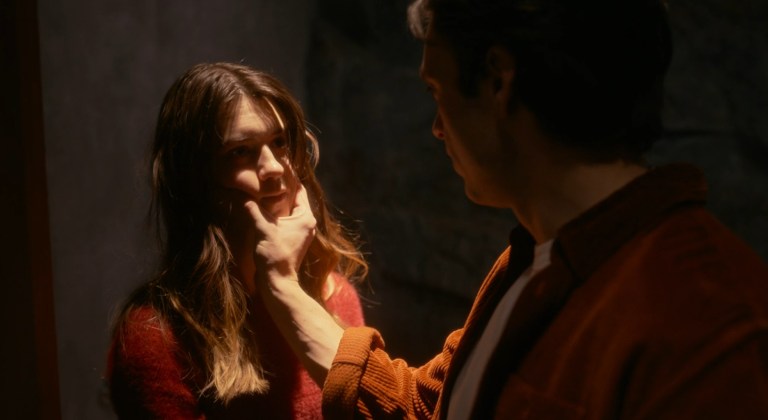 Daisy Edgar-Jones (Normal People) stars in Fresh as a young woman whose dating life takes a very dark turn. Noa (Edgar-Jones) is fed up with dating and is fine being single (really, she is), but meting Steve (Sebastian Stan) changes her life forever. Noa is caught up in a whirlwind infatuation, but Steve has some very dark plans for how their relationship will progress. Without giving away anything that the trailer doesn't show, Steve's plans involve a particular type of meat. Fresh is a stylish horror/thriller with some dark humor throughout.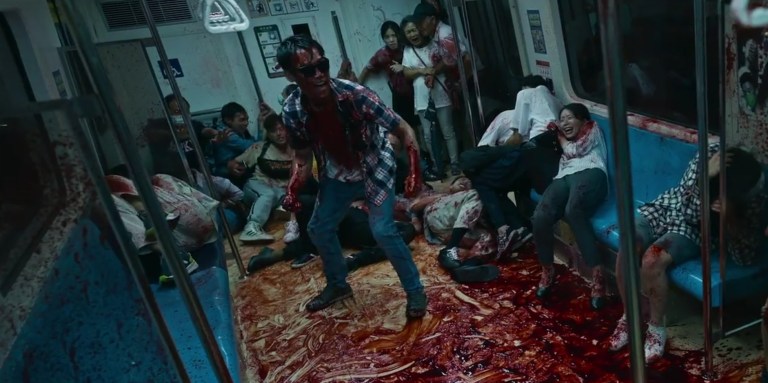 Made in Taiwan by Canadian filmmaker Rob Jabbaz, The Sadness is a an incredibly violent and gory movie about a couple trying to reunite during an viral outbreak. In a situation somewhat similar to The Crazies (1973 and 2010), a highly infectious virus is causing people to lose their minds and act on their darkest and most vile impulses. The heart of the story resides with Kat (Regina Lei) and her boyfriend Jim (Berant Zhu) as they try to survive long enough to meet up and escape the city after being separated from each other. However, the biggest draws of The Sadness are the practical gore effects and the film's relentlessly mean and nasty aesthetic.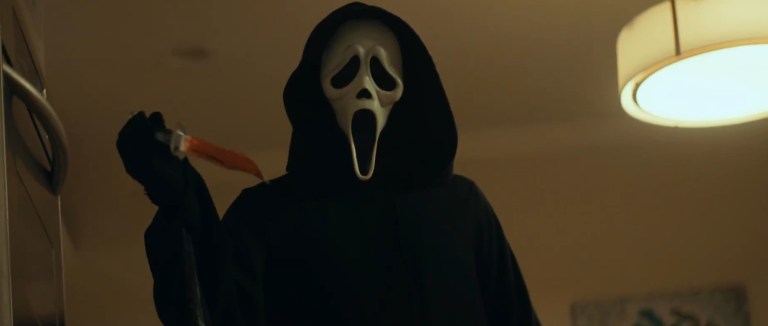 Scream was the first big horror hit of 2022. Released in January, Scream captured the collective imaginations of old and new fans alike by wonderfully honoring the legacy of the franchise while sending it in a new direction. Neve Campbell (Sidney), David Arquette (Dewey), and Courtney Cox (Gale) returned in support of a great new cast including Jenna Ortega and Melissa Barrera as sisters Tara and Sam Carpenter. If you've ever been a fan of a Scream movie and haven't seen Scream (2022) yet, you should. It's also a good jumping-on point for people new to the franchise.
1. X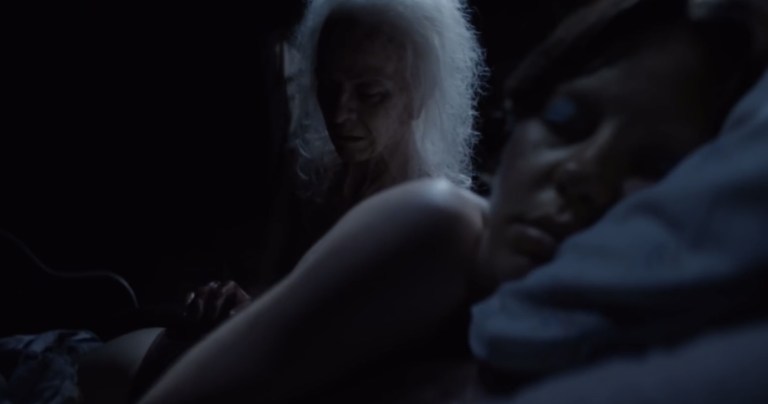 Ti West, writer and director of X, knows how to create the perfect balance between smart and trashy in a horror movie. X is a slasher movie set in Texas in 1979 about a group of young filmmakers making a porn movie in the guest house of a remote farmhouse. The house is owned by an elderly couple, and after the couple discover what is happening on their property, the film crew is in for a disturbingly violent night. X delivers lurid fun and thrills reminiscent of a 1970s exploitation movie, but it also spends time building all of the characters in smart ways so no one feels expendable. It's very bloody and violent, but it also has heart and pathos. X really is brilliant horror filmmaking.
Honorable Mentions
In this section you'll find horror movies from 2022 that are good and worth watching, but didn't quite make our list of must-see title.
Related Lists