The Best Horror Movies of 2022 So Far
2022 is big year for horror. This list collects the best horror movies of 2022, so check back often for the best horror movies out now.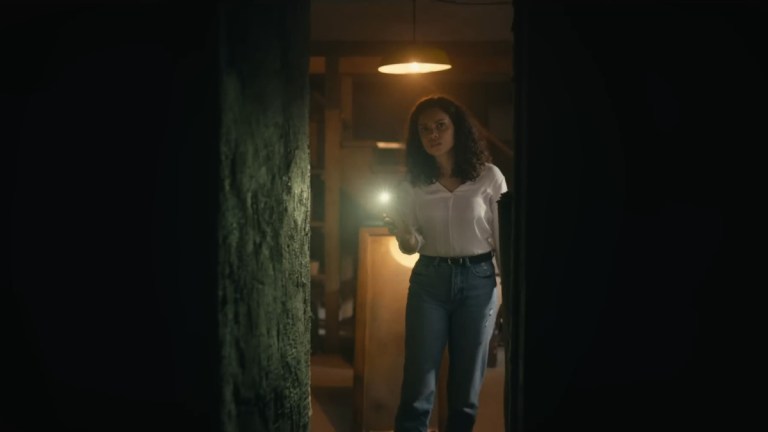 2022 has been great for horror movies so far. We're in the second half of the year, and we've already seen a bunch of amazing films. Scream started the year off well with its release in January, and a steady stream of entertaining fright flicks followed. Some of the movies we expected to be great, like The Black Phone and Nope, delivered on their already high expectations. And even though movies like Texas Chainsaw Massacre didn't quite live up to the hype, we still got a bunch of wonderful surprises with movies like X, Watcher, and The Sadness. And we still have more to look forward to!
There are still high-profile horror movies set to be released in 2022, and we're always on the lookout for the next great surprise in horror. It's a lot to keep up with, so this list will keep track of the very best movies released so far in 2022 so you know exactly what you need to add to your "must watch" list.
The Best Horror Movies of 2022, Ranked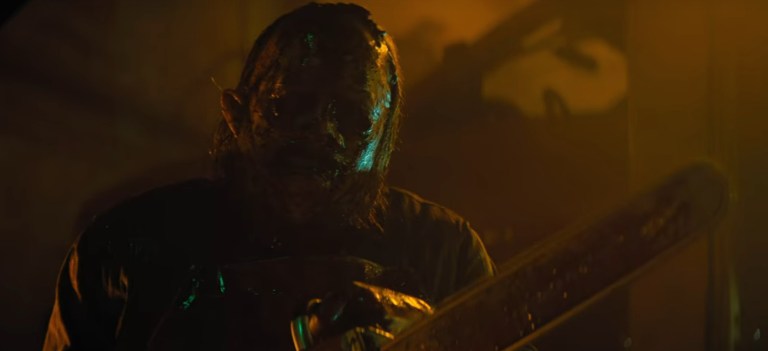 Texas Chainsaw Massacre is a brutally violent and excessively gory slasher movie. The plot involves a group of idealistic young people who journey to the small town of Harlow, Texas in an attempt to gentrify the area, but they unfortunately picked the town Leatherface has been hiding in for decades. Leatherface is a solitary, unstoppable monster, which makes for a fun slasher movie, even if it doesn't necessarily feel much of anything like the movie from 1974 it's supposed to follow.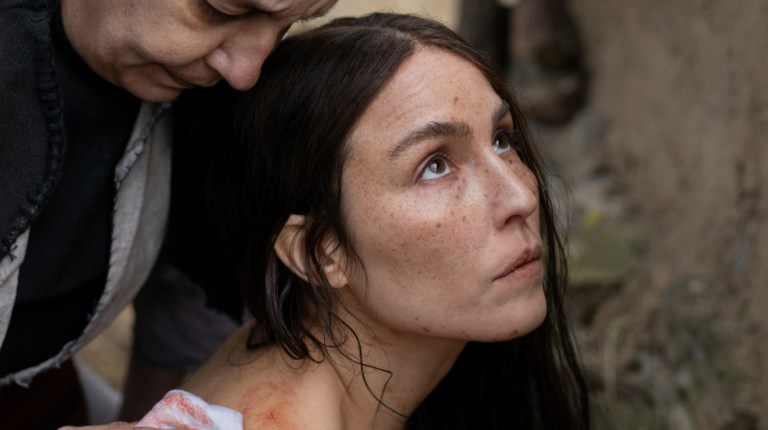 You Won't Be Alone is a beautifully shot movie about what it means to be human, but those expecting a horror movie may be disappointed. Rather, writer/director Goran Stolevski's film is an existential drama that uses supernatural horror archetypes (specifically, witches) as a means to tell a story about life. That said, there are certainly a number of dark moments throughout the film that will appeal to horror fans with an interest in a more arthouse style of film.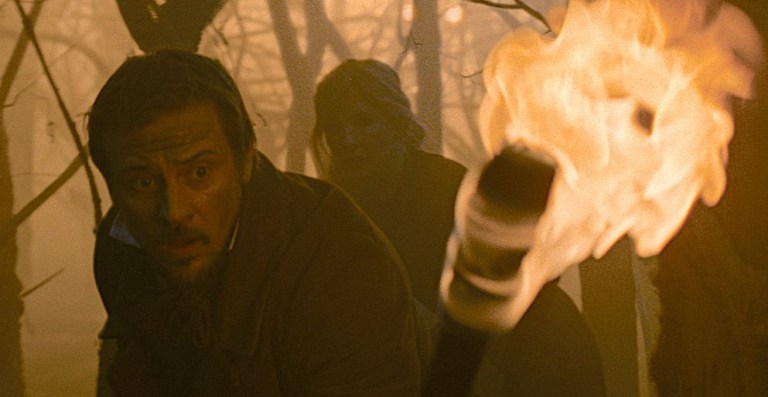 Director Sean Ellis brought a fresh spin on the mechanics of a werewolf movie in The Cursed. While the overall story of a mysterious beast plaguing a small town in the 1800s will feel familiar to anyone who has ever seen a classic werewolf film, the beast itself is approached in a unique way. To say how the werewolves in The Cursed operate would spoil the movie, and fans of beautifully shot horror with haunting imagery should give this movie a watch. The story isn't entirely unpredictable, especially towards the end, but it's still a solid horror film.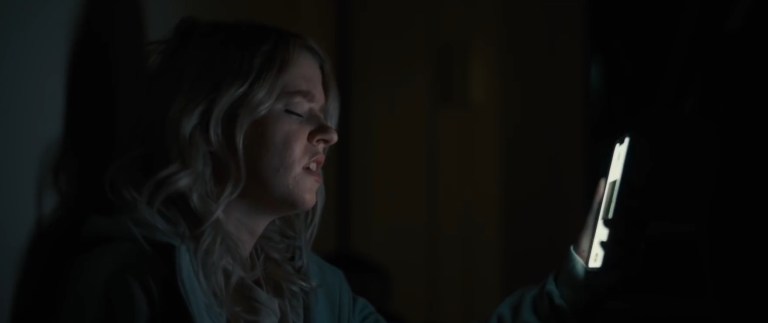 See For Me is a tense home-invasion thriller with a very interesting twist. Sophie is a blind young woman who is house-sitting when a group of burglars, thinking the house is empty, break in. Sophie does her best to avoid trouble by sneaking through the unfamiliar house with the help of an online service that helps blind people "see" by connecting them with a live operator who uses a cell phone camera to help them navigate. It may sound like a gimmicky plot device, but it works surprisingly well in the movie.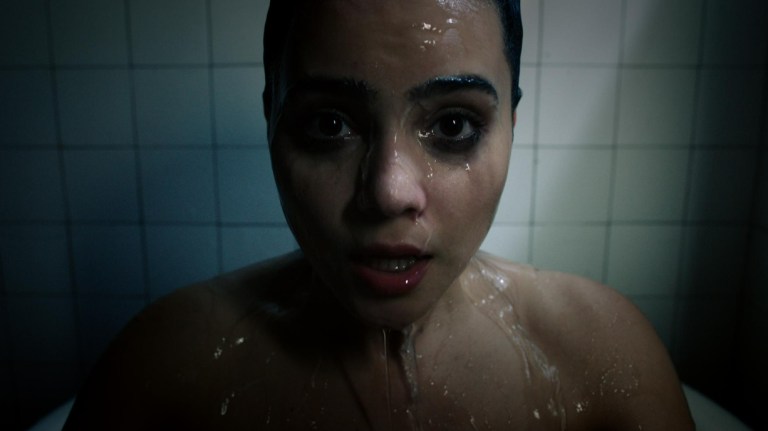 Sarah (Andrea Londo) can't remember her life before a violent tragedy and an apparent suicide attempt, but her husband Nick (Shawn Ashmore) is there to help in Sarah's recovery. The problem is, it becomes increasingly obvious that Nick is hiding something from Sarah. To say too much would spoil the multiple reveals of this fun independent horror movie. The Free Fall has some twists that won't satisfy everyone, but the interesting mystery and gory nightmare imagery Sarah endures in her (possibly) fractured mind make The Free Fall a standout indie horror movie.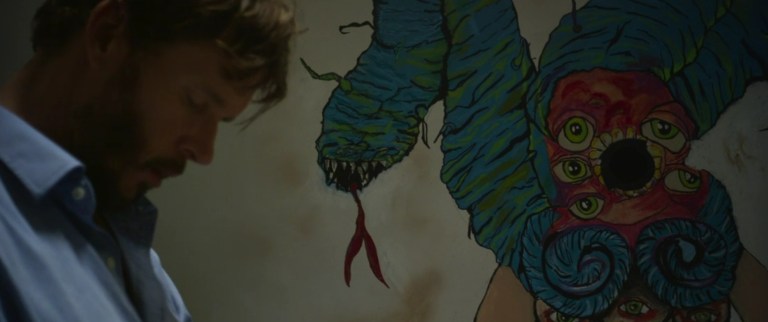 Glorious, from director Rebekah McKendry, is a cosmic, isolation-horror movie built upon a ridiculous premise: after a night of blackout drunkenness, a despondent man becomes trapped in a public bathroom with an unfathomable demigod who is hidden in a toilet stall. The man, Wes, converses with the entity, eventually believing the increasingly ludicrous scenario being described to him. To explain why Wes is trapped with a demigod would ruin much of the joy that comes from experiencing Glorious, but rest assured that this darkly funny movie contains a lot of blood, some nice twists, and plenty of eldritch-abomination-style goodness.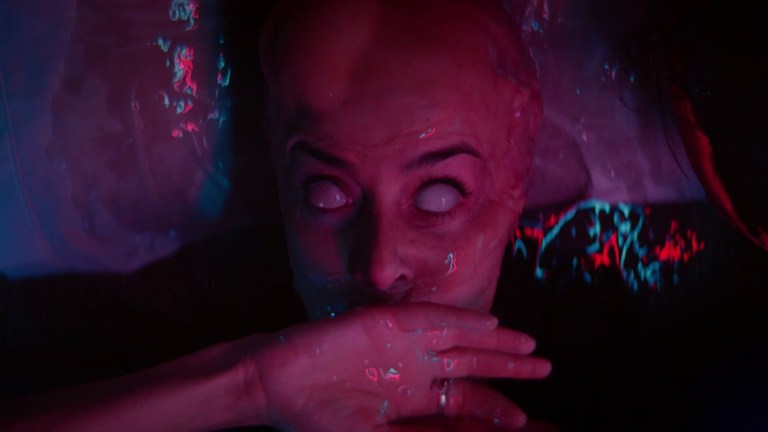 Made in Spain by directors Raúl Cerezo and Fernando González Gómez, The Passenger is a fun monster mover that doesn't take itself too seriously. Ramiro Blas stars as Blasco, a braggart who works as a taxi driver in his old, beat-up van. When Blasco hits someone in the road during a night drive, he and his three female passengers becomes the target of a nasty extraterrestrial entity intent on possessing and/or murdering everyone it comes across. The Passenger is true genre filmmaking for those looking for some sci-fi schlock to watch.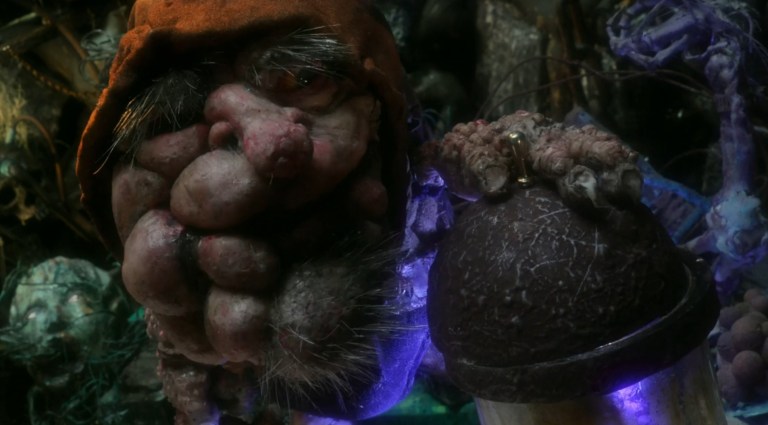 Mad God is further proof that stop-motion animation is always creepy. The movie is beautifully grotesque, depicting a journey that descends further and further into a hellish world of death and decay. It is a supremely atmospheric and surreal experience that should be viewed by any fan of dark and strange things. Mad God was released on Shudder in June of 2022, and it quickly became one of the site's most-watched premieres of the year.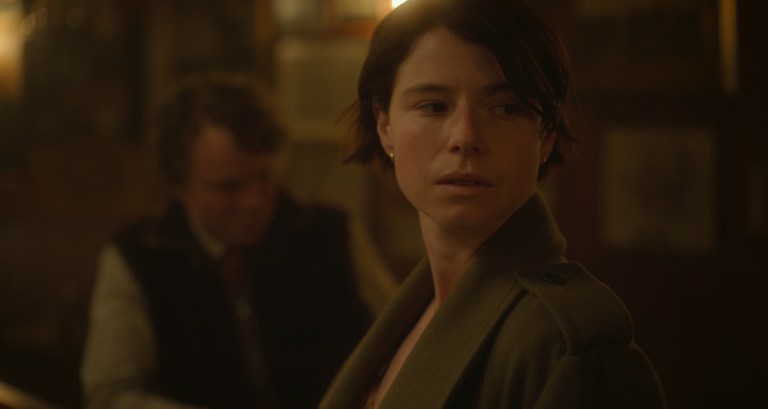 While recovering from a traumatic experience involving her husband, Harper Marlowe (Jessie Buckley) rents an isolated house in a small village in England. Grief turns to dread as Harper encounters a series of similar-looking men who range from slightly annoying to imminently dangerous. Written and directed by Alex Garland (2014's Ex Machina, and 2018's Annihilation), Men is a surreal psychological horror movie loaded with gorgeous visual metaphors and a strong sense of foreboding.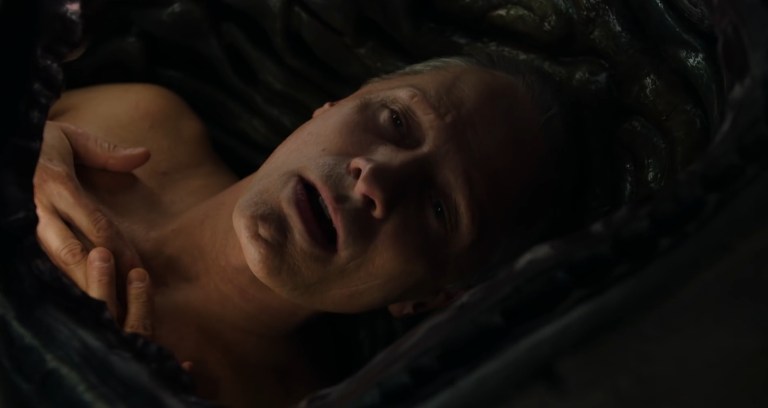 In Crimes of the Future, auteur David Cronenberg manages to comment on politics and art in an unforgettable way. Viggo Mortensen and Léa Seydoux star as Saul and Caprice, a duo of performance artists in the near future. Saul is one of many people in the future whose body mutates to grow extraneous organs, and Caprice performs surgery to cut out Saul's new organs in front of live crowds. Saul and Caprice find themselves, their art, and their morals in the center of a struggle between government officials (including Timlin played by Kristen Stewart) and radical evolutionists in this body-horror movie that walks the line between an art film and a genre movie.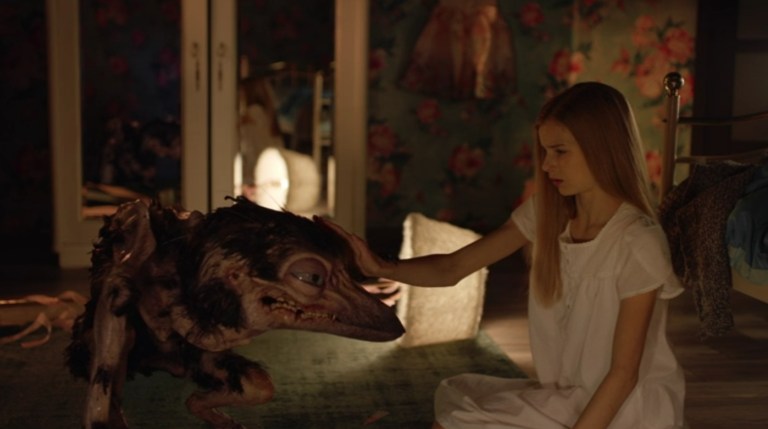 Hatching is a stylish horror film that blends elements from monster movies, family dramas, and psychological horror. The story focuses on Tinja (Siiri Solalinna), a young girl whose mother is intensely concerned with portraying the appearance of a perfect family for her online followers. One night Tinja discovers what appears to be a bird's egg, and she cares for it as a way to relieve some of the incredible pressure put on her by her mother. However, the egg contains something Tinja doesn't expect. Hatching is full of well placed metaphors, and it's also a fun monster movie with some great special effects.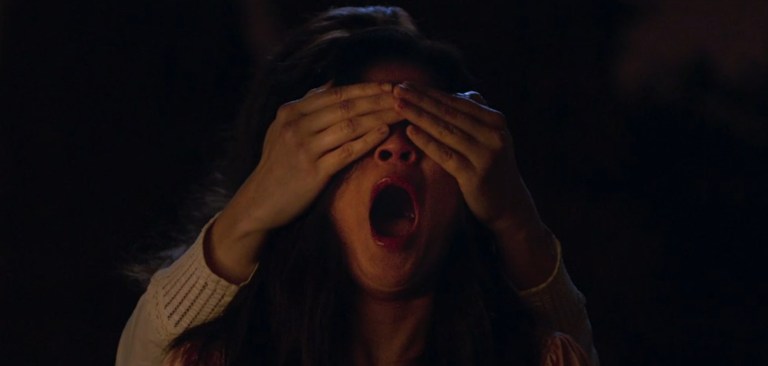 A social worker who can see ghosts is forced to face her own traumatic past in the chilling and emotional supernatural horror movie They Live in the Grey. Michelle Krusiec stars as Claire, a worker for Child Protective Services assigned to investigate a report of child abuse. She quickly learns that an otherworldly presence in the house may be the cause of the abuse, and Claire must decide if she can mentally handle this new case while dealing with her own shattered life and the constant fear she lives with. They Live in the Grey has some very effective scares in the tradition of movies like The Eye (2002) and The Sixth Sense (1999), and it has a wonderfully moving story brought to life by Michelle Krusiec.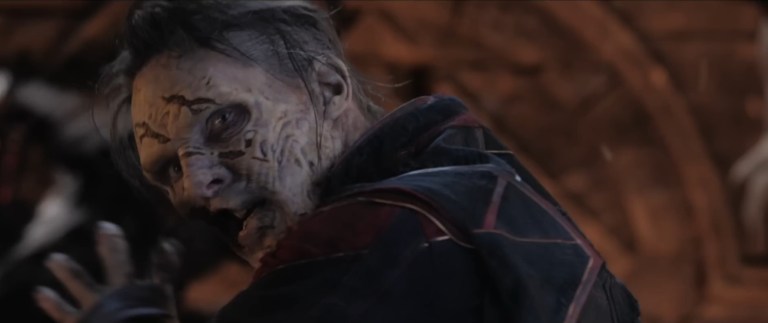 Sam Raimi returned to Marvel for the first time since his classic Spider-Man trilogy, and he brought his signature style with him. This sequel to Doctor Strange (2016) has an deadly magic book, a zombie (sort of), a giant monster rampaging through New York, and ton of gruesome deaths. To dance around the plot without spoiling anything, the main villain certainly fits the role of a supernatural horror antagonist. Plus, a fun cameo by a longtime Sam Raimi cohort makes some direct references to Raimi's early days in horror cinema.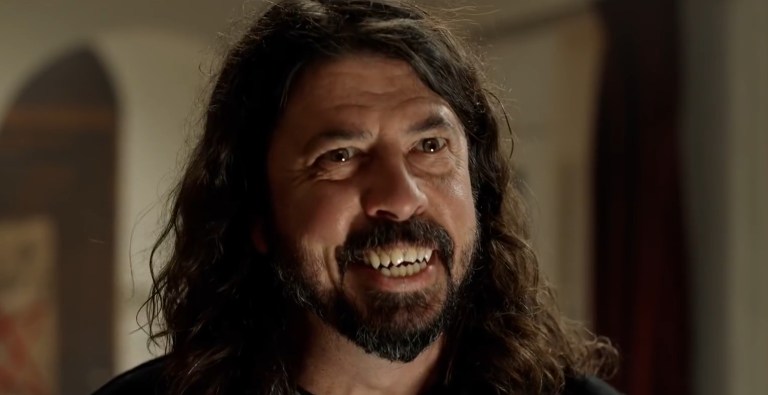 Drawing heavy inspiration from movies like Evil Dead II (1987), Studio 666 is an extremely gory and silly horror comedy. Starring the six members of the Foo Fighters as themselves, Studio 666 is about Dave Grohl becoming possessed by a demonic force and terrorizing his bandmates while recording a new album. Blood and body parts fly freely, and the jokes are plentiful in this movie tailor-made for fans of both horror movies and rock music. The movie also features Jenna Ortega, Whitney Cummings, Will Forte, John Carpenter, and Kerry King (the guitarist from Slayer).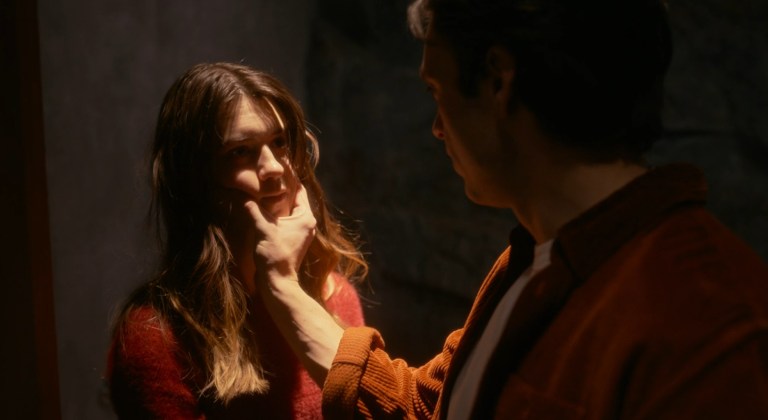 Daisy Edgar-Jones (Normal People) stars in Fresh as a young woman whose dating life takes a very dark turn. Noa (Edgar-Jones) is fed up with dating and is fine being single (really, she is), but meting Steve (Sebastian Stan) changes her life forever. Noa is caught up in a whirlwind infatuation, but Steve has some very dark plans for how their relationship will progress. Without giving away anything that the trailer doesn't show, Steve's plans involve a particular type of meat. Fresh is a stylish horror/thriller with some dark humor throughout.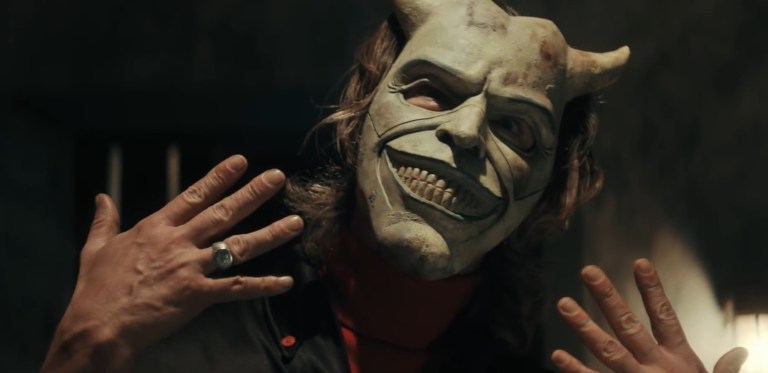 Director Scott Derrickson (Sinister, The Exorcism of Emily Rose) returned to his horror roots in 2022 with The Black Phone. Featuring Ethan Hawke in an unnerving performance as a child-abducting killer called The Grabber, The Black Phone is a tense film that weaves a supernatural story line into a movie about bullies, abuse, and family. Mason Thames and Madeleine McGraw star as siblings Finney and Gwen, and they each have their own supernatural means of trying to free Finney from The Grabber's grasp after Finney becomes the latest victim kidnapped by the masked maniac. This is a movie that pulls you in deeper and deeper as young Finney's plight seems more and more hopeless.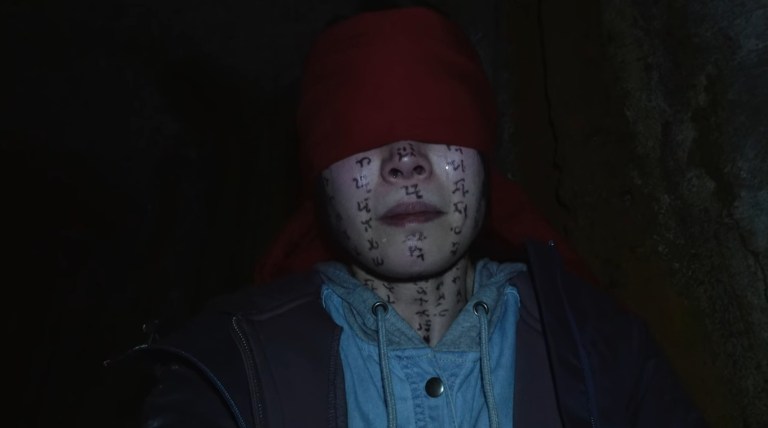 Released on Netflix, Incantation is a found-footage horror movie from Taiwan. As the movie begins, it is presented as a video created by a mother, Li Ronan (Tsai Hsuan-yen), as a desperate effort for her to find help lifting a curse. Ronan is granted custody of her daughter after previously being declared mentally unfit to care for her child, but soon after taking her daughter home, dangerous and frightening supernatural activity begins to take hold of the young girl. The frights in Incantation range from creepy folk-horror to some familiar yet effective jump scares, and the movie has some nice twists and turns as the plot unfolds.
By taking the Predator franchise into the past, Prey creates a movie that reinvigorates the series with a "back to basics" approach. Set in the Great Plains during 1719, Prey follows Naru (Amber Midthunder), a Comanche woman who wants to prove that she can be a great hunter. When a Predator arrives from outer space, Naru is thrust into the hunt of her life as the alien monster makes trophies out of her people's warriors and anyone else who falls within its laser-sights. Prey is an exhilarating action-horror movie with clever plotting that builds Naru's story into an exciting, non-stop adventure that unfolds in a completely satisfying way.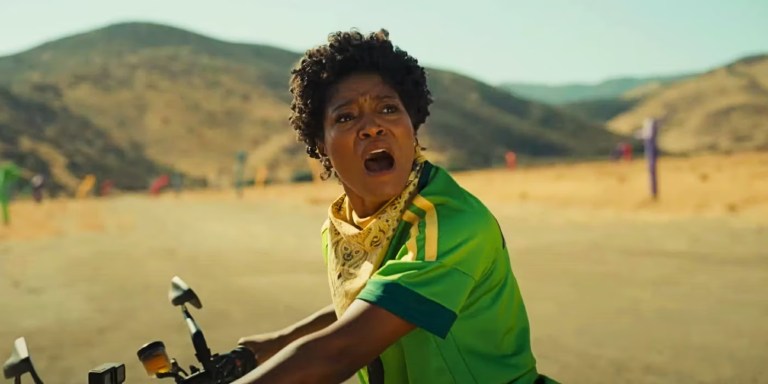 Writer/director Jordan Peele created another thought-provoking hit with Nope. The story involves a brother and sister (Daniel Kaluuya and Keke Palmer) whose father dies in an inexplicable accident. With the family business going under, they decide to document evidence of a UFO they've seen hovering around their isolated family home in an attempt to sell the footage for profit. As with Jordan Peele's previous movies, Get Out (2017) and Us (2019), not everything is as it seems at first. Steven Yuen, Michael Wincott, and Keith David are also featured in this movies that has layers upon layers of meaning, while at the same time being a fun spectacle that works just as well as a science-fiction creature feature.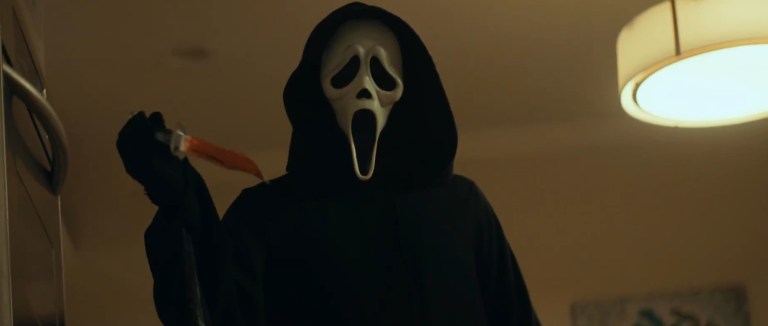 Scream was the first big horror hit of 2022. Released in January, Scream captured the collective imaginations of old and new fans alike by wonderfully honoring the legacy of the franchise while sending it in a new direction. Neve Campbell (Sidney), David Arquette (Dewey), and Courtney Cox (Gale) returned in support of a great new cast including Jenna Ortega and Melissa Barrera as sisters Tara and Sam Carpenter. If you've ever been a fan of a Scream movie and haven't seen Scream (2022) yet, you should. It's also a good jumping-on point for people new to the franchise.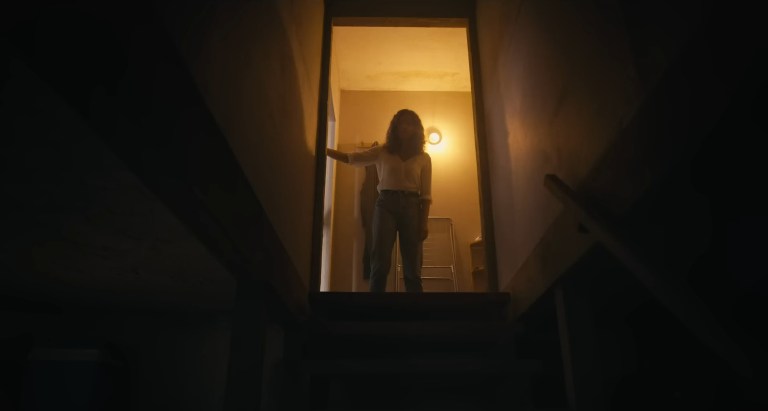 Barbarian is a movie that defies easy categorization, and to even attempt to place in a particular genre other than "horror" would do a disservice to people who haven't experienced it yet. Barbarian stars Georgina Campbell as Tess Marshall, a woman traveling to Detroit for a job interview. Tess finds her rental house already occupied by Keith (Bill Skarsgård), but with Keith seeming nice enough and with no other options available, Tess stays the night. Unfortunately, Tess soon discovers something sinister beneath the house… What follows is a wild ride that deserves to be seen completely unspoiled. Barbarian is tense, scary, funny, violent, gory, and gloriously unafraid of taking chances with some really out-there twists.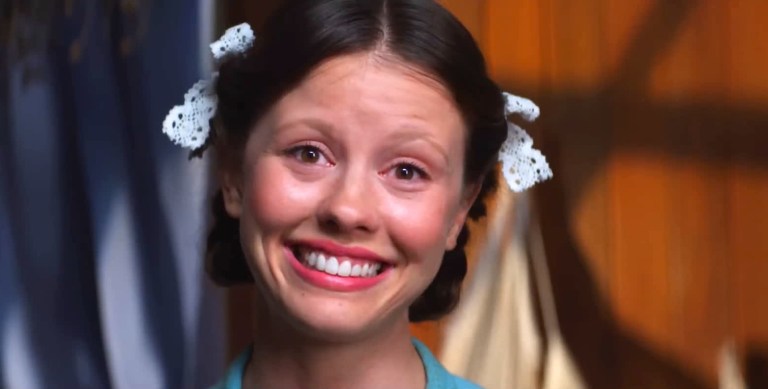 For the second time in 2022, filmmaker Ti West and star Mia Goth teamed up to create a spectacular horror movie. Pearl tells the story of a pivotal point in the life of young Pearl (Mia Goth), the killer old woman first seen in X. Set in 1918, 61 years before the events of X, Pearl reveals that Pearl is the daughter of German immigrants living a hard life as Texas farmers. Pearl has dreams of living the life of a star as a famous film dancer, but her confidence isn't shared by her severely strict mother. Mixing fantasy, psychological horror, and murder, Pearl is a fabulous tribute to the magic and horror of cinema that works as a fantastic companion to X. If X feels like it was inspired by The Texas Chain Saw Massacre (1974), then Pearl feels like a cross between Psycho (1960) and What Ever Happened to Baby Jane (1962) by way of The Wizard of Oz (1939).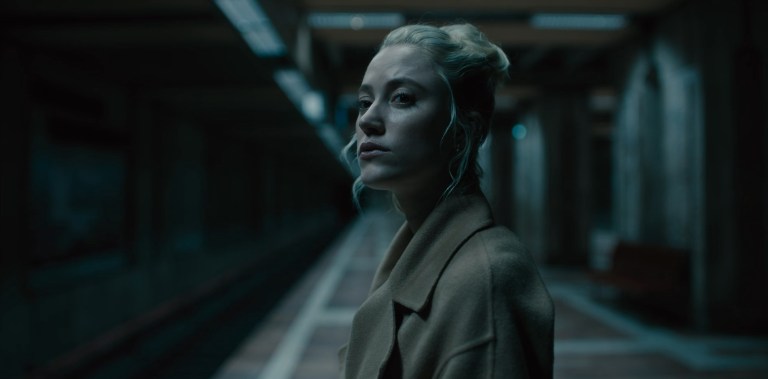 In 2021, Chloe Okuno got the attention of horror fans with the incredibly fun "Storm Drain" segment in V/H/S/94 (hail Raatma). Then in 2022, Okuno made her feature-length directorial debut with the incredibly tense and beautiful psychological horror movie Watcher. The movie is a slow-burn that follows Julia (Maika Monroe) as she deals with the accumulating psychological damage of being watched and stalked by a stranger while most of the people around her, including her husband Francis (Karl Glusman), downplay her emotions. Subtle yet intense, Watcher builds to an agonizingly scary finale.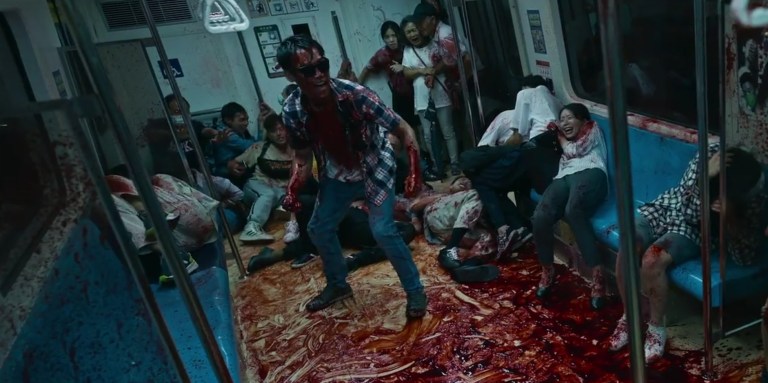 Made in Taiwan by Canadian filmmaker Rob Jabbaz, The Sadness is a an incredibly violent and gory movie about a couple trying to reunite during an viral outbreak. In a situation somewhat similar to The Crazies (1973 and 2010), a highly infectious virus is causing people to lose their minds and act on their darkest and most vile impulses. The heart of the story resides with Kat (Regina Lei) and her boyfriend Jim (Berant Zhu) as they try to survive long enough to meet up and escape the city after being separated from each other. However, the biggest draws of The Sadness are the practical gore effects and the film's relentlessly mean and nasty aesthetic.
1. X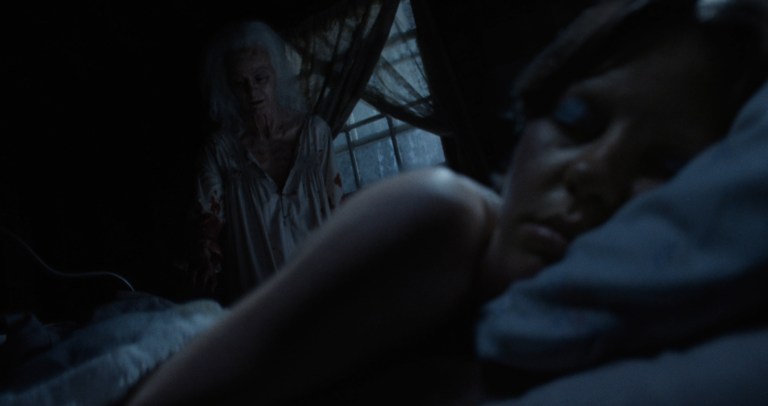 Ti West, writer and director of X, knows how to create the perfect balance between smart and trashy in a horror movie. X is a slasher movie set in Texas in 1979 about a group of young filmmakers making a porn movie in the guest house of a remote farmhouse. The house is owned by an elderly couple, and after the couple discover what is happening on their property, the film crew is in for a disturbingly violent night. X delivers lurid fun and thrills reminiscent of a 1970s exploitation movie, but it also spends time building all of the characters in smart ways so no one feels expendable. It's very bloody and violent, but it also has heart and pathos. X really is brilliant horror filmmaking.
Honorable Mentions
In this section you'll find horror movies from 2022 that are good and worth watching, but didn't quite make our list of must-see title.
Related Lists