Crimes of the Future (2022) – Everything We Know About David Cronenberg's Upcoming Body Horror Movie
Here's everything you need to know to get excited about David Cronenberg's latest venture into philosophical body horror.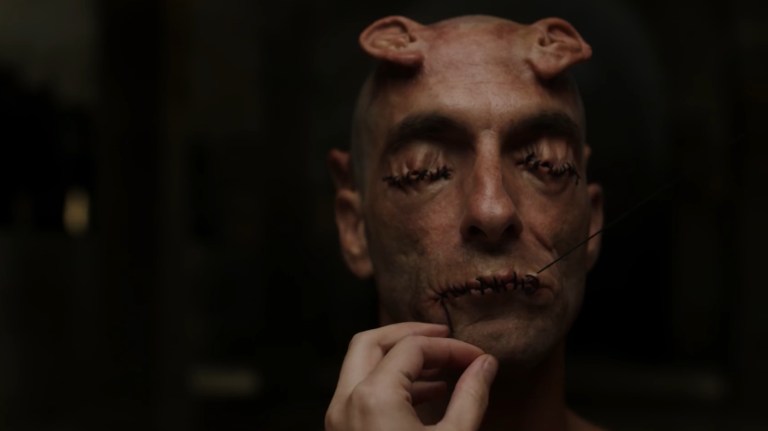 Legendary filmmaker David Cronenberg returns to horror with his first feature film in eight years. Described by Cronenberg as "a meditation on human evolution," Crimes of the Future is a dark science fiction movie that appears to hearken back to the director's body horror masterpieces like Videodrome (1983) and The Fly (1986). Compiled here is everything we know so far about this exciting new horror movie.
Story
The plot of Crimes of the Future involves a performance artist who makes a show of manipulating the new organs his body creates due to rapid mutations. Here is an extended version of the official plot synopsis provided by the film's distributor, Neon:
In a not-so-distant future, humankind is learning to adapt to its synthetic surroundings. Their biological makeup changed, many humans have adapted to life with 'Accelerated Evolution Syndrome' thanks partly to specialized equipment that aids in everything from eating to sleeping.

Beloved performance artist Saul Tenser sleeps in a womb-like bed suspended in mid-air. The OrchidBed, as it's called, comes complete with software to anticipate, and adjust his every bodily need. The machine even detects the growth of new organs, which Saul's creative partner Caprice can observe and tattoo in his personal operating theatre. Together, Saul and Caprice have turned the discovery and removal of these new body organs into performance art, via sold-out voyeuristic surgical shows using a sarcophagus-like machine where the surgeries take place.

These human evolutionary changes do not receive universal positivity. Before long, a new secret government entity is established – the National Organ Registry, led by bureaucrats Wippet and Timlin – to discreetly track new organ growths, with particular enthusiasm for Saul's artistic anomalies.

With increased scrutiny on the syndrome and therefore his art, Saul is forced to consider what would be his most shocking performance of all.

Official Crimes of the Future Press Material
Inspirations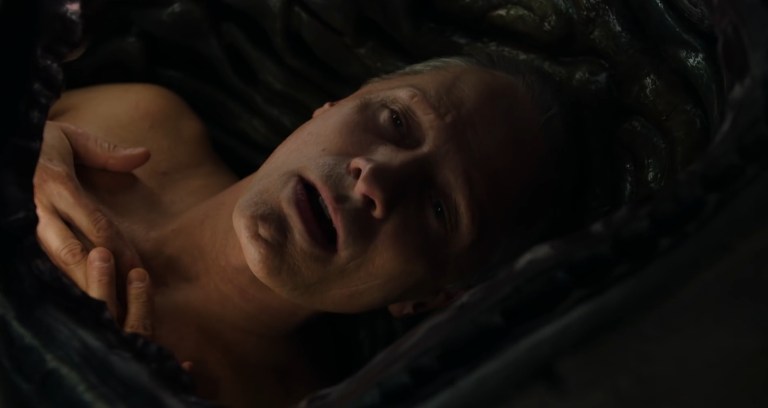 In press material, David Cronenberg goes into further detail about his inspirations for the movie. The title comes from a 1966 Danish movie titled Sult (Hunger in English). The movie is about a starving writer who attempts to get his work published, and in one scene he writes "crimes of the future" in a notepad. The phrase stuck with Cronenberg, and in 1970 he created an underground short film titled Crimes of the Future. Cronenberg didn't think the short film lived up to everything he imagined when thinking of the phrase, so decades later he decided to revisit the title in a completely different style of movie.
Cronenberg originally wrote the script for Crimes of the Future in 1999. The film didn't go into production, but about two decades later producer Robert Lantos convinced Cronenberg to re-read the script. Both men agreed that the sci-fi story about human bodies being altered as a reaction to technology and environmental changes is more relevant now than ever.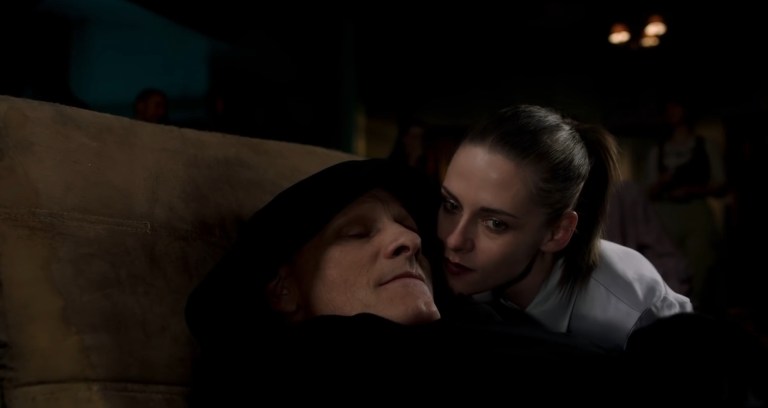 For Cronenberg, the "crimes" of the movie's title refer to "the crimes committed by the human body against itself." The director admits that his statement may be a bit confusing, but it has to do with man-made changes which are inadvertently affecting the evolution of the human race. An example he gives is the knowledge that microplastics have been found in humans around the world thanks to tremendous amounts of plastic waste. How will that affect people in the future? Will humans evolve to digest artificial materials, and if so, how will our bodies be altered?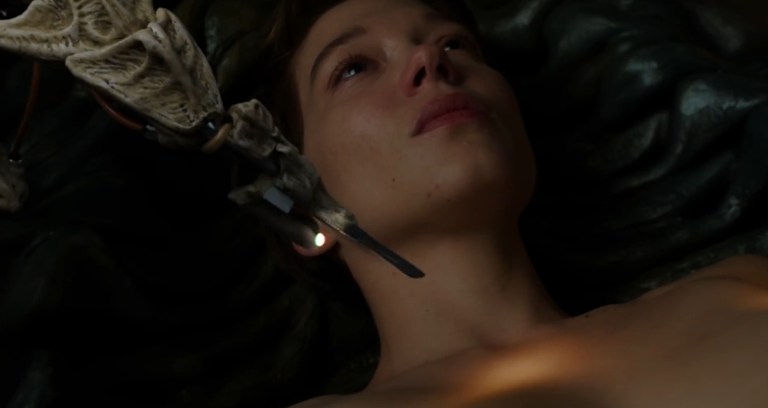 In addition to environmental concerns, Cronenberg also incorporates themes of how technology and society are intertwined. Cronenberg sees technology as an extension of humanity. What does our technology, both the constructive and destructive kinds, say about who we are as people? Evolution and technology meet in the main character of Crimes of Future, Saul Tenser, who uses advanced technology to turn the seemingly useless tumors and organs growing in his body into an artistic statement about the human condition.
Cast
Viggo Mortensen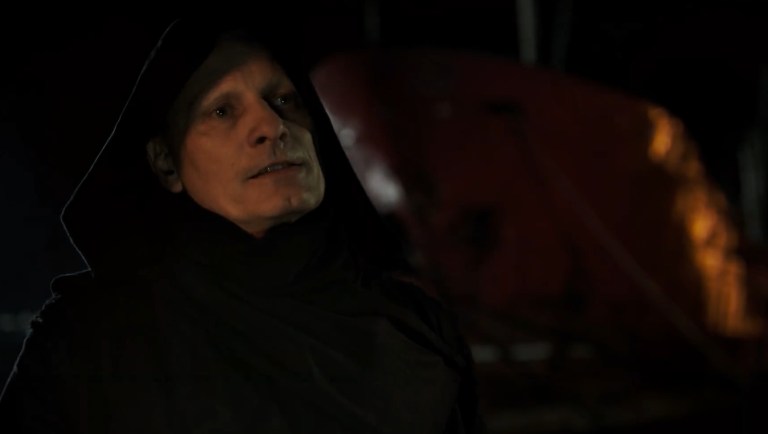 Crimes of the Future stars Viggo Mortensen as Saul Tenser. Mortensen describes his character as a "subversive artist who is keenly aware of the impact that his physical performances have on audiences." Mortensen and Cronenberg are long-time friends who have worked on multiple film projects together, including A History of Violence (2005), Eastern Promises (2007), and A Dangerous Method (2011).
Léa Seydoux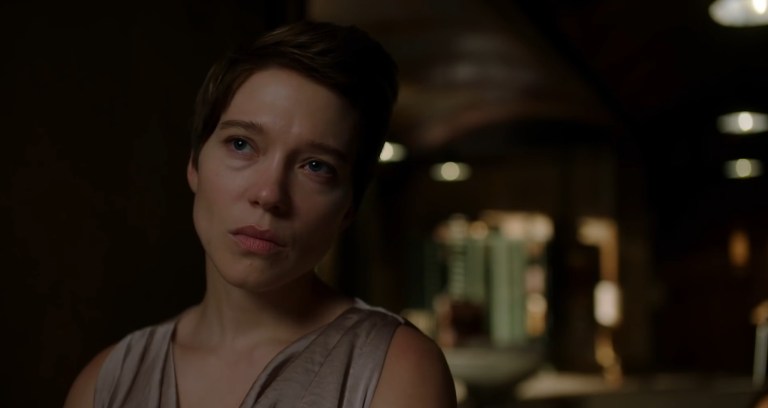 Léa Seydoux plays Caprice, Tenser's performance partner and a former trauma surgeon. Like Tenser, Caprice is an artist who finds true beauty in what they are doing. Léa Seydoux recently appeared in No Time to Die (2021) and The French Dispatch (2021), and one of her most famous roles was as Emma in Blue is the Warmest Color (2013).
Kristen Stewart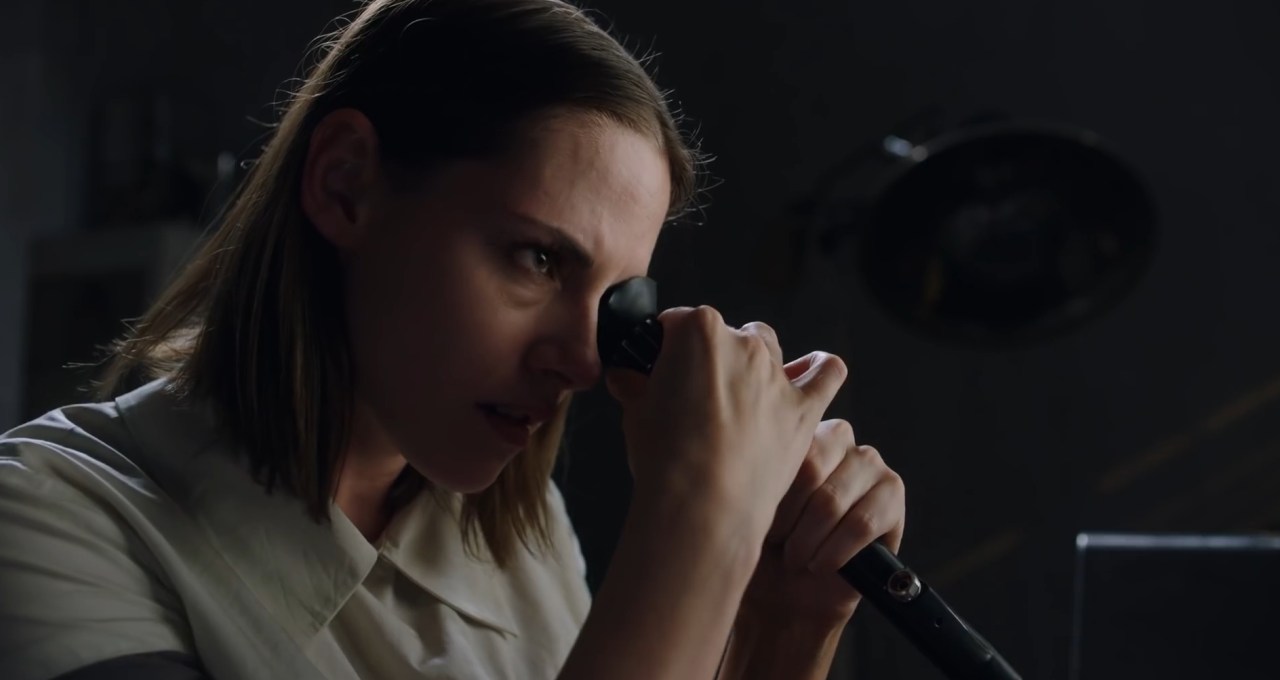 Kristen Stewart plays Timlin, a bureaucrat from the National Organ Registry who tracks Tenser and becomes enamored with his art. Stewart most recently made waves in the movie industry with her highly acclaimed performance as Princess Diana in Spencer (2021).
Additional Cast
Scott Speedman (The Strangers, 2008)
Welket Bungué (Berlin Alexanderplatz, 2020)
Don McKellar (eXistenZ, 1999)
Tanaya Beatty (Yellowstone, 2018)
Nadia Litz (director: The People Garden, 2016)
Lihi Kornowski (The Burglar, 2016)
Trailers
Release Date
Crimes of the Future is set for a wide theatrical release on June 10, 2022. Prior to that, it will be released to select theaters in New York and Los Angeles on June 3, 2022. No information is available about a streaming, video on demand, or physical media release.
Prior to it's theatrical release, Crimes of the Future will premiere at the Cannes Film Festival in France between May 17 and May 28, 2022.