30+ Best Werewolf Movies Ever Made
A detailed list of the best werewolf movies, many of which are horror movies.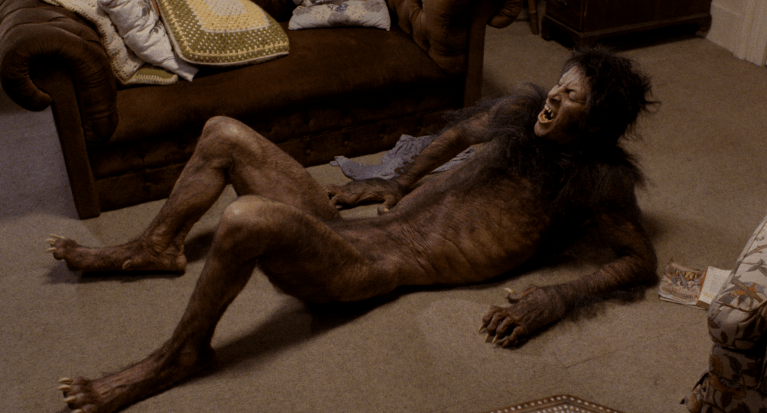 Table of Contents
Werewolf movies are a unique genre in horror cinema. Why? They require a lot of costume design and hence budget to pull off. So, unlike say zombie or even ghost movies, Hollywood doesn't make that many of them.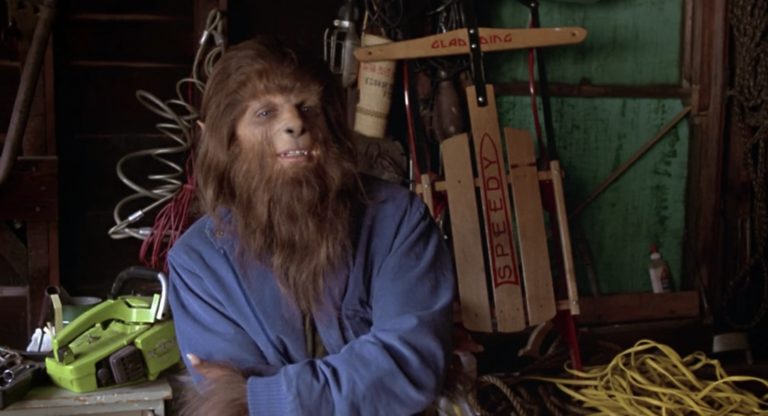 Therefore a list of werewolf movies is unique endeavor, showcasing a specific niche in horror and horror-adjacent filmmaking. It's also incredibly interesting in terms of visual history as the makeup and costumes required to achieve the werwolf are an amazing feat.
Old Werewolf Movies
In this very early portrayal of werewolves in cinema, the plot follows a botanist searching for a special flower in Asia — "mariphasa" it is called — and when he returns from his trip, he learns that only this special flower can fix the werewolves that are starting to invade London. This early movie has inspired several pop culture references and cultural artifacts.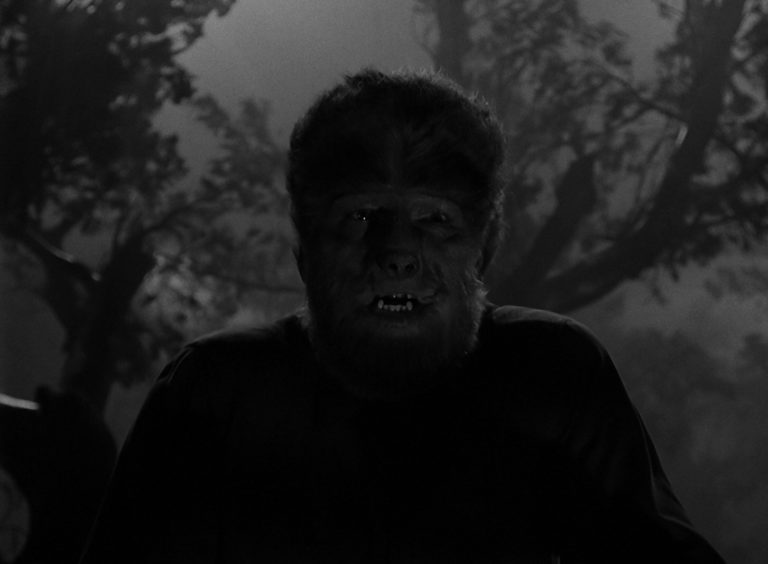 Though The Wolf Man wasn't the first mainstream werewolf movie (and it wasn't even the first for Universal Pictures), it is easily one of the most widely acclaimed and influential werewolf movies of all time. The story follows Larry Talbot (Lon Chaney Jr.) as he travels to Wales to reconnect with his estranged father. During his stay, Talbot is bitten during an attack by what he believes is a wolf, and Talbot soon begins to take on aggressive wolf-like tendencies himself.
Lon Chaney Jr. is joined in The Wolf Man by fellow Universal Monster stalwarts including Claude Rains (1933's The Invisible Man) as his father and Bela Lugosi (1931's Dracula) as Bela, the werewolf responsible for Larry's lycanthropic troubles. As great as all the movies on this list are, nearly all of them have The Wolf Man to thank for solidifying the werewolf mythos in popular culture.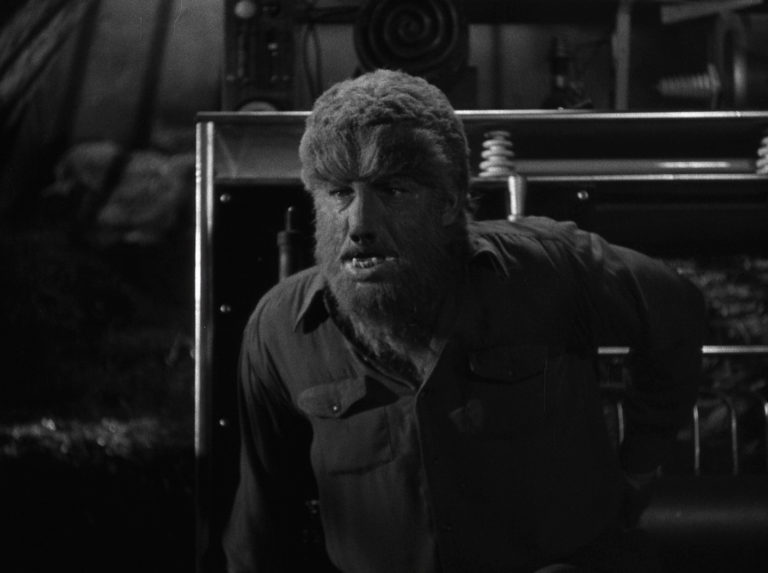 In what has to be the earliest example of a shared universe on film, the monsters of Universal's classic series of horror films began to cross over with each other in the 1940s. The trend started in 1943 with Frankenstein Meets the Wolf Man when Larry Talbot (Lon Chaney Jr.) travels to the European village of Vasaria seeking the notes of the deceased Dr. Frankenstein. Talbot is seeking a cure for his werewolf curse, but he instead finds Frankenstein's monster, played for the first time by Bela Lugosi.
These so called "monster rallies" would carry on throughout the 1940s, culminating in 1948 with Abbott and Costello Meet Frankenstein featuring The Wolf Man, Frankenstein's Monster, Dracula, and The Invisible Man. The Abbott and Costello crossovers with monsters would then spin off on their own, though each subsequent film features just one monster at a time.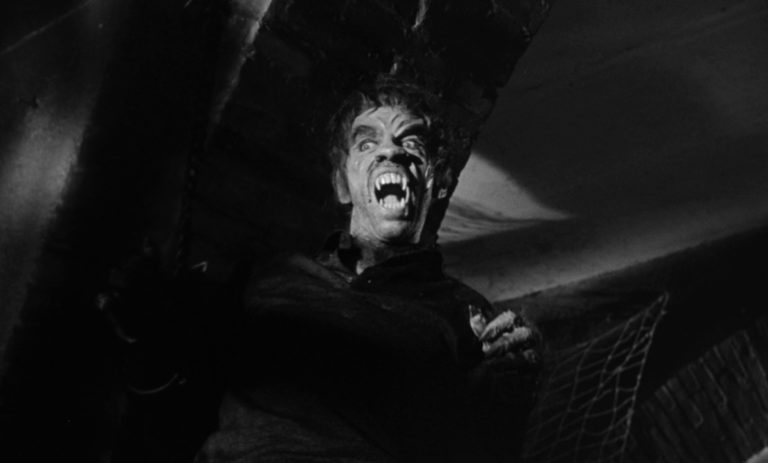 This black and white horror mystery was directed by Richard Benson. The script was written by Ernesto Gastaldi, who created some of the best Italian cinema in the 1960s. It is about a school where girls are murdered by a wolf-like creature. Although the main plot is simple, there are intriguing subplots and atmospheric cinematography. It was originally released in the United States as a double feature along with Corridors of Blood (1958).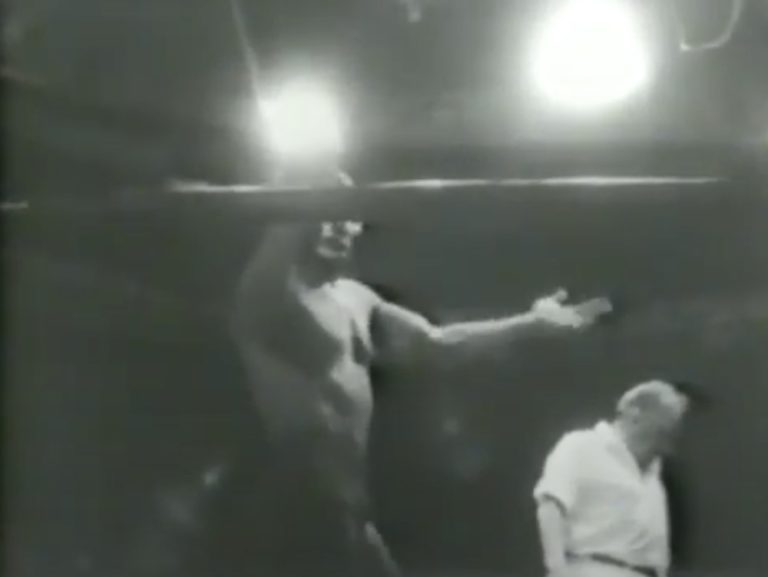 One of the more interesting yet underexplored genres is all of international film is the luchador movie. Also known as lucha lubre films, the genre stars popular Mexican professional wrestlers battling against villains crossing into other genres including crime, science fiction, and horror. In lucha libre superstar Blue Demon's first starring role, the titular hero battles against a mad scientist who has turned himself into a werewolf. If for nothing else, this incredibly rare film is worth seeking out just so you can witness a werewolf transformation taking place in the middle of the ring during a wrestling match.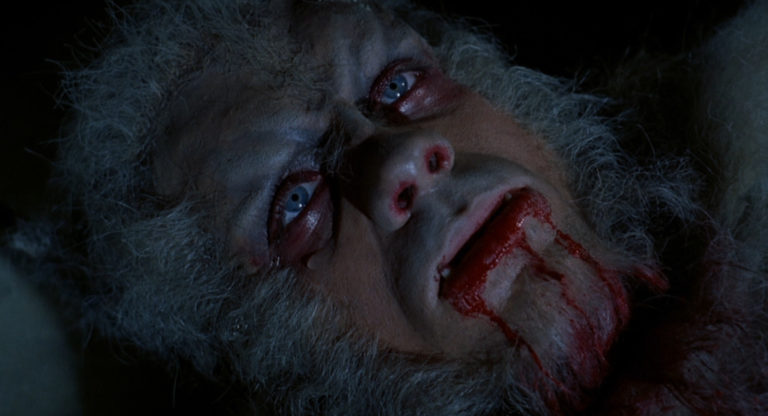 This film is a loose adaptation of Werewolf in Paris, a novel written by Guy Endore. It is about a werewolf boy who terrorizes his town in 18th century Spain. Although there is a bit of action and violence, this is mainly a story-driven movie that plays out like a historical drama. Roy Ashton was the makeup artist who created the looks for the creatures in this film. He based his work on The Wolf Man (1941).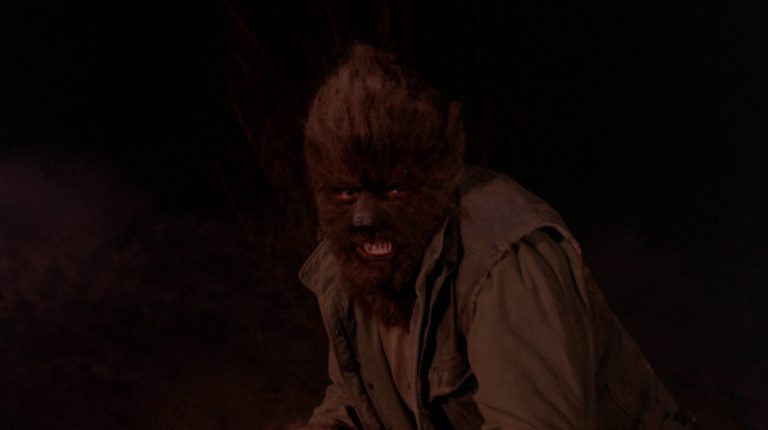 Released in 1971, Werewolves on Wheels is a movie that is the product of the declining interest in biker exploitation films and the increasing fear of Satanic cults in popular culture. When a biker gang, The Devil's Advocates, stops at an isolated church, they fall prey to a drug-laced ritual by a mysterious cult. As the bikers move on down the road, a curse seems to have taken hold of some of the gang's members, leading to an all-out werewolf rampage before the final credits roll. Werewolves on Wheels is a bizarre mash-up of genres, but it's the kind of absurd cinematic schlock that is incredibly fun to watch.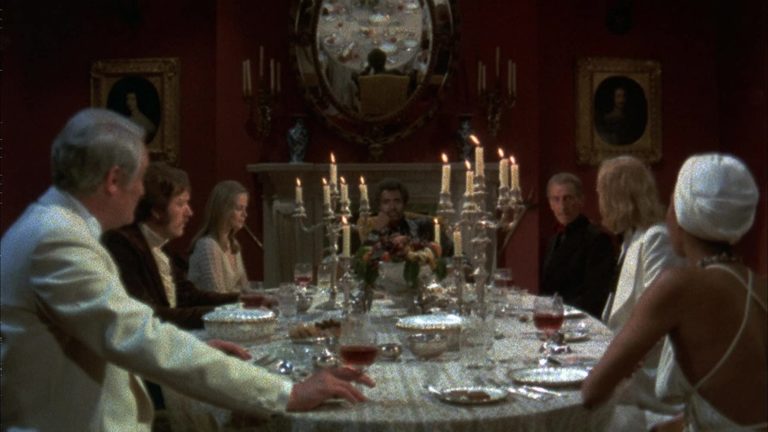 This 1970s werewolf flick was directed by Paul Annett and is based on the short story "There Shall Be No Darkness" by James Blish. This one is a mystery movie about a group of people on a remote island trying to discover which one of them is a werewolf. One critic of the movie described it as "a mash-up of The Most Dangerous Game and Ten Little Indians with a healthy dose of werewolf movie thrown in." While it's an amusing movie, it's also incredibly cheesy.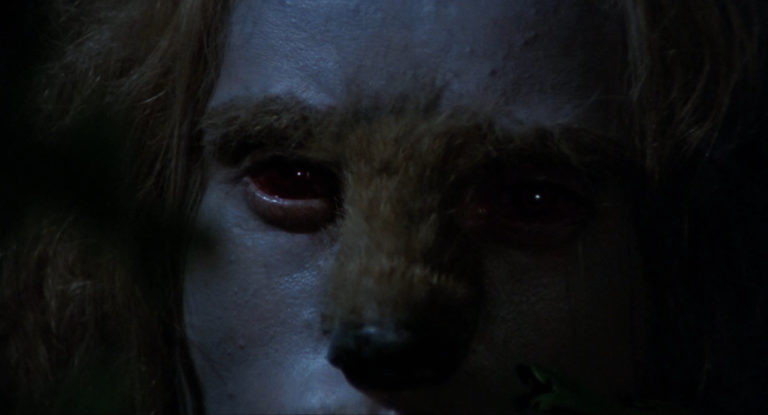 This film, which was written and directed by Rino Di Silvestro, is an Italian sex-horror film. It is about a woman who dreams she is a werewolf, sleeps with men, and then rips out their throats. Although there are plenty of cheesy and erotic scenes, at its core, it is about a woman's descent into madness. It is sincere horror. This film was shown at the Quentin Tarantino Film Festival in 1996 — and Quentin was a huge fan.
New Werewolf Movies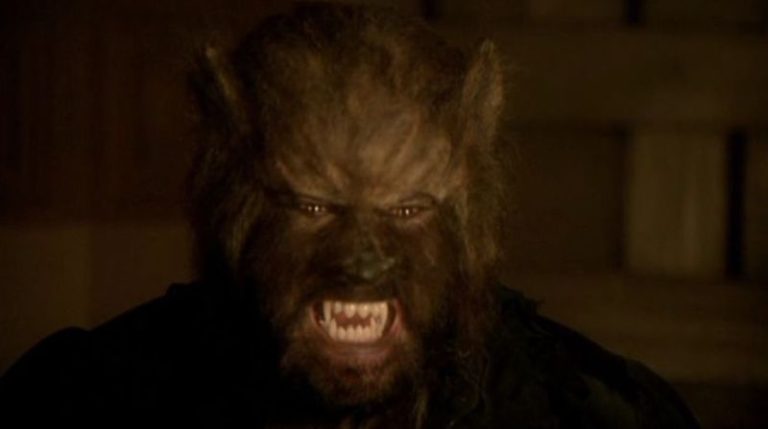 This film, originally titled El Retorno Del Hombre Lobo, is about a witch who brings a woman back to life. Paul Naschy, the writer and director, also plays the werewolf character. Naschy is commonly referred to as "the king of Spanish horror cinema." Like all his horror films, The Night of the Werewolf has excellent acting and an engaging story. It also has some gory scenes in addition to some occasional nudity.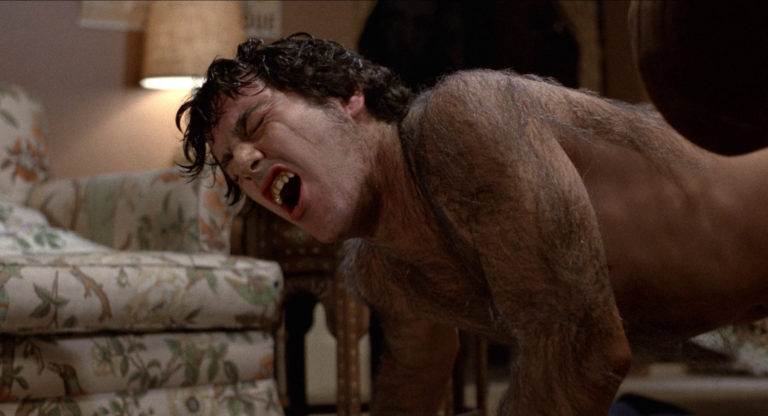 This film, written and directed by John Landis, is about two college students who are attacked by a werewolf in Britain. Landis has claimed this as his favorite film he has ever made. Although it is gory enough to earn an R-rating, it also has several comedic moments – and even some romance. An American Werewolf in London was the first film to win an Academy Award for Best Makeup, awarded to legendary makeup effects artist Rick Baker. The category was created in 1981. For some time, this was considered the greatest werewolf movie ever made.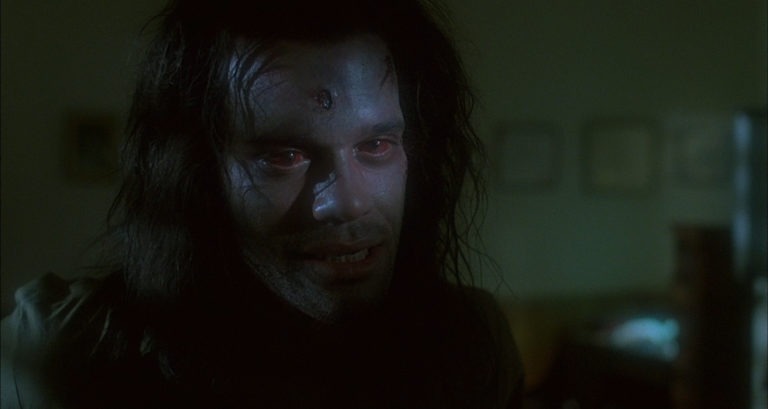 The Howling is about a newswoman who travels to a remote mountain resort after a dangerous encounter with a serial killer. Rick Baker was originally supposed to do the special effects for this film and left to work on An American Werewolf in London. His assistant, Rob Bottin, took over and spent over six and a half hours doing Robert Picardo's makeup. Despite the change in plans, the film was praised for its makeup work. It was nominated for Best Make-Up and Best Special Effects at the 1981 Saturn Awards. There was also a sequel and third installment from Australian filmmaker Philippe Mora, which famously features werewolf nuns.
This horror/thriller is about a cop investigating a series of animal attacks. Its effects are gory, disturbing, and far more realistic than CGI. This was the first ever film to use a thermographic visual photographic look to represent the point of view of a character. This has become a popular technique to use in movies when someone is being seen through a villain's eyes. One of the most well-known films to employ this method is Predator (1987).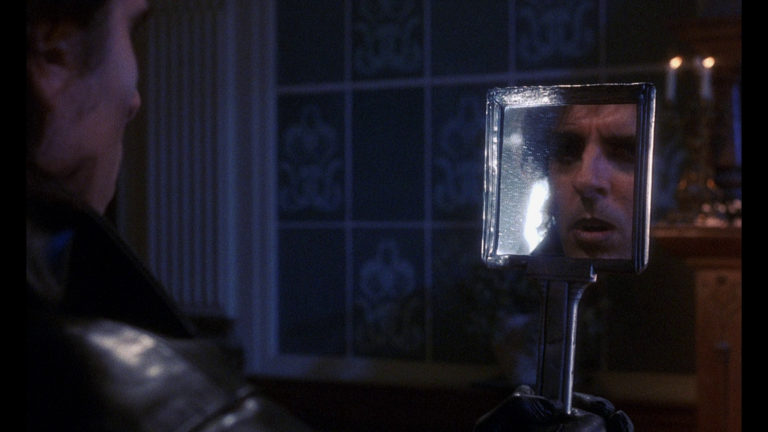 Monster Dog is a moody Spanish horror movie starring Alice Cooper, one of the most famous and influential shock-rockers in history. Cooper plays Vince, a rock musician who travels to his isolated family home to shoot a music video. While Vince and his crew are there, stories of a monstrous dog attacking animals and people in the surrounding area begin to get closer to Vince's home. Meanwhile, Vince recounts a curse of lycanthropy in his family.
Monster Dog has moments where its locations and dream-like atmosphere touch on classic gothic horror, but ultimately the movie is a fun and trashy monster movie which was released direct to video in the United States. It was written and directed by Claudio Fragasso, the filmmaker most famous (or rather, infamous) for unleashing the "best worst" movie Troll 2 (1990) upon the world.
Silver Bullet was written by Stephen King and is loosely based on his novel, Cycle of the Werewolf. It's about a werewolf terrorizing a small, formerly peaceful city. Although it's a horror movie, the murders are handled delicately and the story has a touch of comedy. The werewolf costume used for this film took a total of three months to design and create, and it was operated by six people.
This comedy, starring Michael J. Fox, is a fun, classic movie that never becomes outdated. It's about an awkward teenage boy who starts turning into a werewolf. It took nearly four hours to apply Fox's makeup before filming (which luckily only lasted twenty-one days). While in his werewolf costume, Fox was unable to eat solid food. He had to survive on milkshakes and soup.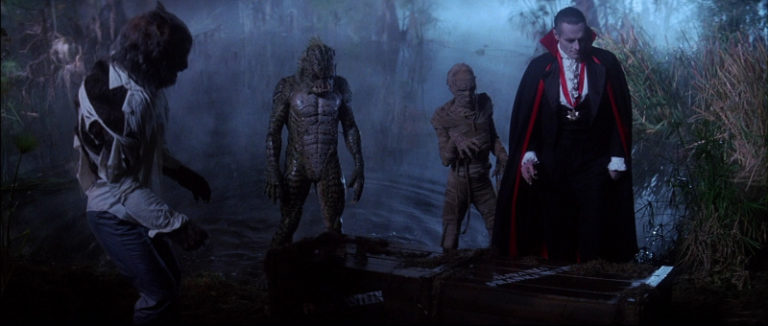 Fred Dekker directed and co-wrote this action-packed comedy fantasy. A group of misfit teens band together in order to save their town from total doom. They start out in a monster fan club together, then find themselves face-to-face with the real monsters including Frankenstein's Monster, Count Dracula, The Gill-Man, The Mummy, and The Wolf Man. This nostalgic 80s scary flick is perfect for a group of campy horror lovers!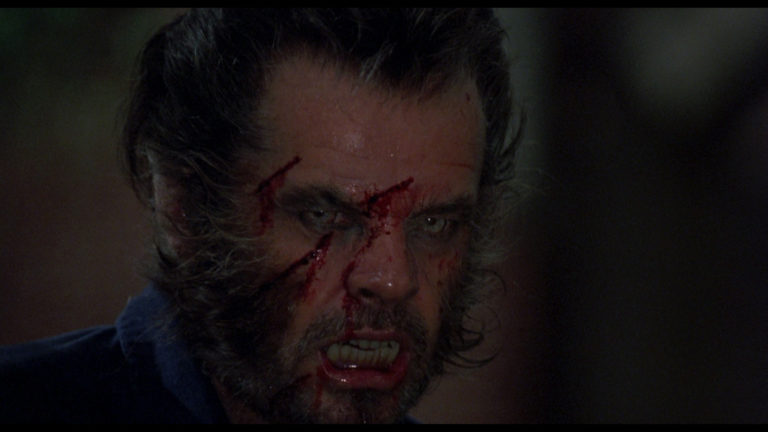 Wolf (1996) is about a man who fights to keep his job after becoming a werewolf. It stars a lot of famous faces including Jack Nicholson, Michelle Pfeiffer, James Spader, and Christopher Plummer. While Nicholson viewed this film as a celebration of oblivion, the director, Micke Nichols, saw it differently. He viewed the movie as being about loss and death. Regardless of its meaning, this is an off-beat horror film with a big budget and a star-studded cast.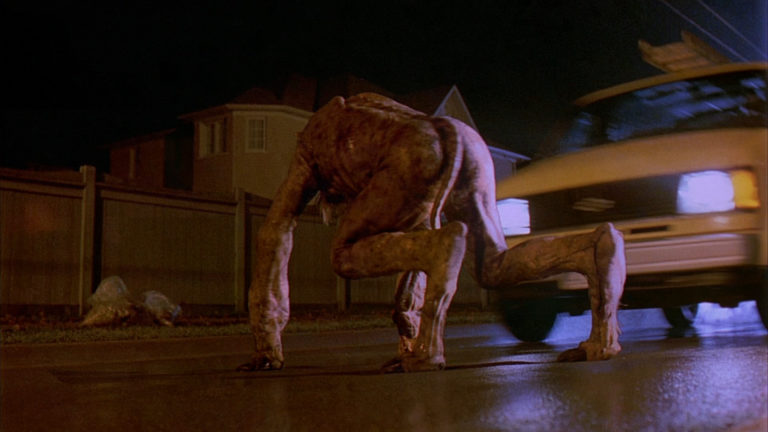 This film, directed by John Fawcett, is about two sisters who are obsessed with death. When one gets bitten by a werewolf, they have to suffer the consequences. All of the effects used in the film are done with prosthetics and makeup. Fawcett refused to have any CGI in the film. Although the movie was banned from certain UK cinemas because of the violence amongst teenagers, it still ended up being the fifth highest grossing Canadian film in 2001. It also received international success, which inspired a sequel.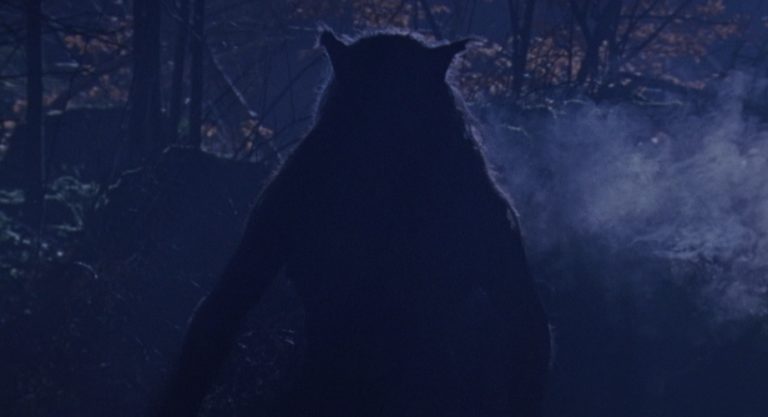 This film, written and directed by Neil Marshall, is a take on the classic fairytale about Little Red Riding Hood. Although Marshall went on to work on popular films like Hellboy (2019) and Doomsday (2008), this was his first feature film. He admits he went overboard when it came to filling the movie with references to other movies. Some of the most notable nods are to The Matrix (1999) and The Evil Dead (1981).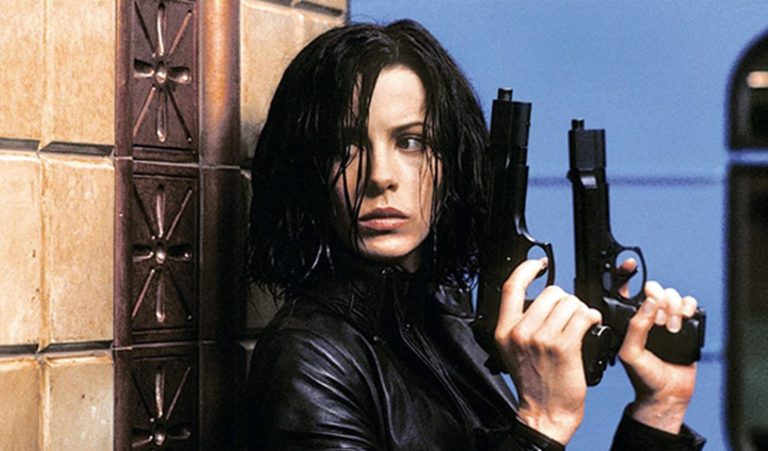 Kate Beckinsale and Michael Sheen star in this action horror directed by Len Wiseman. Audiences dive deep underground into the dark gothic world of vampires and werewolves. The monsters have been dueling in a gruesome war for centuries, and the final battle is near. A forbidden love puts a warrior's loyalty to test, and enemies come out from the shadows for blood.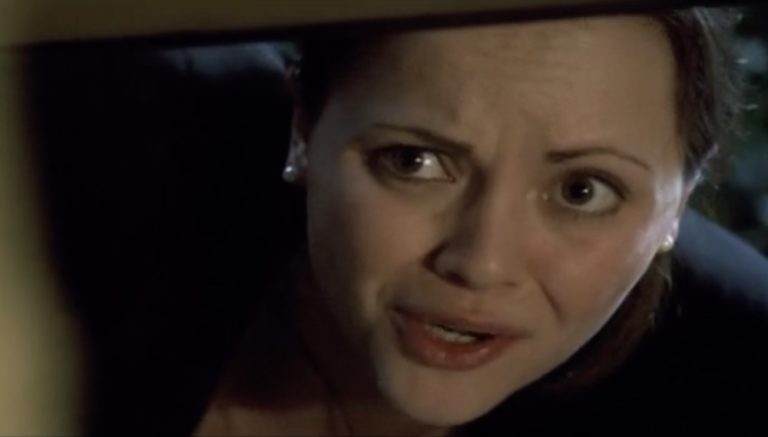 With Wes Craven directing a script by Kevin Williamson with special effects by Rick Baker, you'd think this movie would've been a sure-fire box office smash. Sadly, Cursed isn't just the title of the movie, it's a description of its production. Without getting into specifics, the film Craven wanted to make (a gory, R-rated werewolf flick) is not what ended up on the screen at all. What remains is a moderately fun werewolf movie starring Christina Ricci and Jesse Eisenberg that stands as a time capsule of mid-2000s mainstream horror and what studios thought people wanted at the time.
Wolf Children is a touching anime about a woman, Hana, who falls in love with a werewolf. As a couple, the pair have two children, Yuki and Ame, who inherit their father's werewolf traits. After the father is killed, Hana moves out to the countryside to try to raise her two rambunctious children while keeping their lycanthropic secret away from prying eyes. The movie is an emotional family drama with beautiful visuals and animation.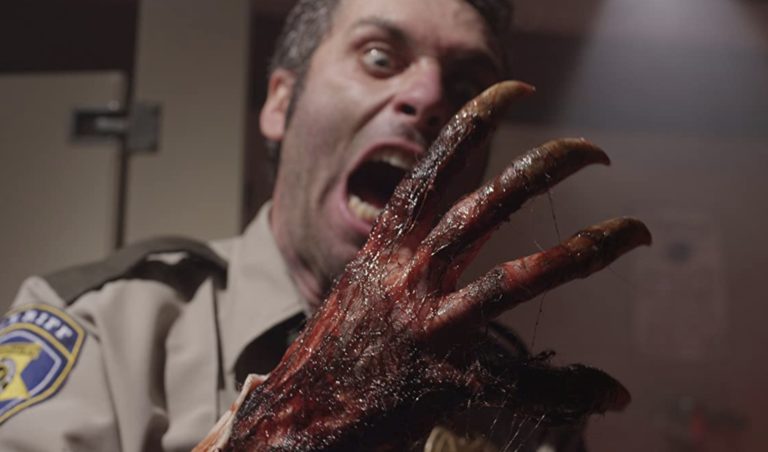 WolfCop (2014) is a fun Canadian horror comedy about an alcoholic cop who is turned into a werewolf after stumbling across an occult ritual. The cop, Lou Garou (Leo Fafard), is able to retain much of his intelligence after his transformations, so he decides to continue being a police officer while in his werewolf form. WolfCop is a goofy movie that seems fully aware of its attempt to be a cult favorite, but it's still a fun watch for a gory, eye-rolling time.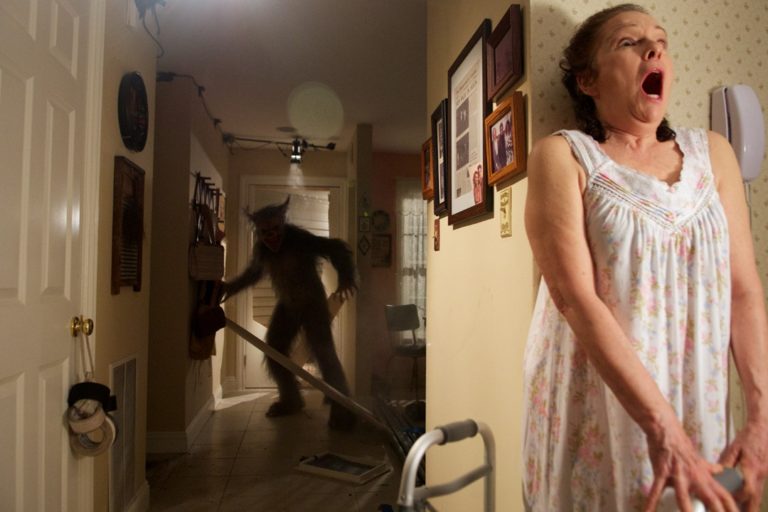 This film, also known as Night of the Wolf, is about a blind war veteran. He moves into a retirement home where the residents have been dying from animal attacks. This film features a talented cast, solid special effects, and an original plot. It was directed by Adrián García Bogliano who is also known for Here Comes the Devil (2012) and I'll Never Die Alone (2008). Overall, the story, the makeup, and the creatures are well done.
This is a slow burn werewolf movie based on Andrus Kivirähk's novel Rehepapp ehk and directed by Rainer Sarnet. This one is filled with symbolic and real threats of spirits, werewolves, and incarnations of Satan. It's also a dark romance in many ways. Here is how one IMDB reviewer explained the film: "November might be little bit difficult to follow and understand to those who haven't read the novel before. Or someone who doesn't possess much knowledge about Estonian mythology and history. At least magnificent black and white cinematography offers some visual beauty to strange surreal land for those who don't get all what is hidden in the story."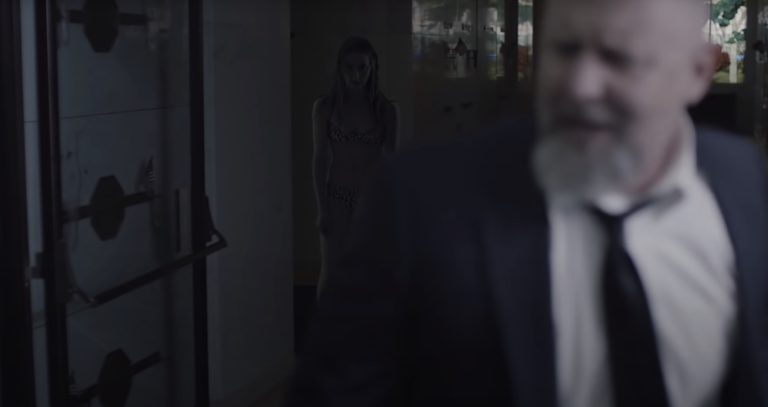 Filmmaker Jim Cummings brings comedy to the genre in his suspenseful but humorous narrative about a small town haunted by werewolf killings. Reviews are mixed for this film, but if you like movies based in winter with werewolves and a few twists, this one might be for you.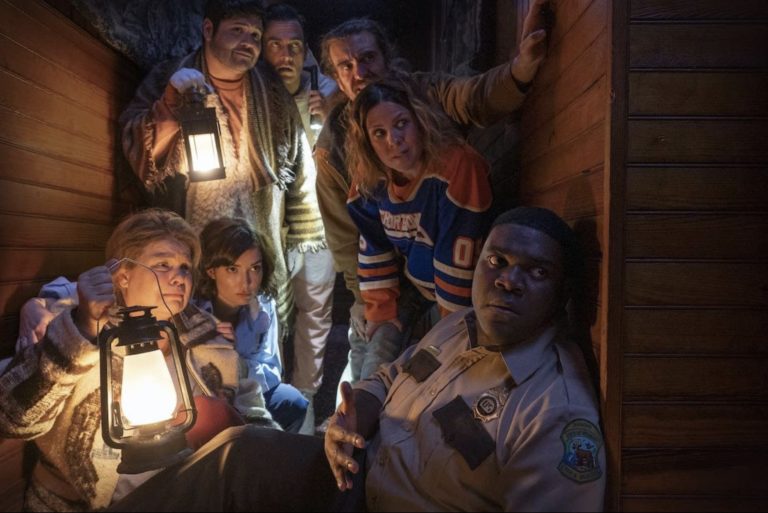 Inspired by the video game of the same name published by Ubisoft, Werewolves Within (2021) is a delightful horror comedy that leans heavily into the murder mystery genre. Tensions run high when the residents of a small town become snowed in during a blizzard while a werewolf is apparently on the prowl. Could the hirsute culprit be one of the friendly and eccentric townsfolk?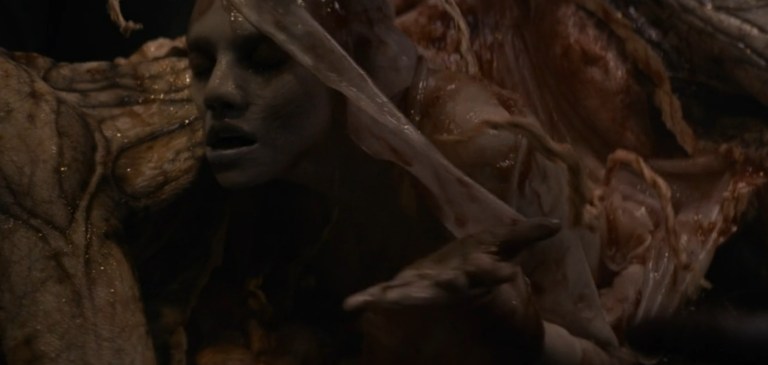 The Cursed isn't a traditional werewolf movie. Instead, it crafts a new spin on many of the tropes associated with the werewolf subgenre. Silver bullets, a Romani "curse," bites leading to transformation, and an unnatural beast plaguing a town are all included in this gothic tale. However, the way these elements come together feels completely unique, making The Cursed one of the more original werewolf movies in modern times.
More Werewolf Movies
The titles listed above are some of the most notable werewolf films of all time. However, since werewolves are one of the most popular creatures in horror, there are plenty more movies starring them. Keep reading to find more options you can watch now.
The Werewolf (1913) are you wondering what the first werewolf movie is in cinematic history? This silent film was based on story "The Werewolves" by Henry Beaugrand. However, if you're looking to watch it, you can't as the film was lost due to a fire.
Wolfblood: A Tale of the Forest (1925) a silent wolf film and is the first werewolf movie we know of that is still in existence. You can watch the full movie here.
She Wolf of London (1946) set in 20th century London, a she wolf haunts the streets.
I Was a Teenage Werewolf (1957) is a black and white classic where the transformations of being a teenager are synonymous with the transformations of werewolves.
Monster on the Campus (1958) a college campus is haunted by a sci-fi werewolf.
Werewolf vs the Vampire Woman (1971) is a Spanish horror movie. Paul Naschy stars as a convincing werewolf. This film also addresses the common connection/animosity of vampires and werewolves.
Wolf Guy (1975) is a Japanese exploitation movie with a great deal of nudity, a supernatural tiger, and of course, werewolves. It is an underground classic.
The Company of Wolves (1984) is a British gothic film starring Angela Lansbury. It's about a teenage girl who dreams of wolves outside her window.
Hour of the Wolf (1986) is a surreal movie from Sweden that does not actually have werewolves. However, it has illusions to lycanthrope folklore.
Scooby-Doo and the Reluctant Werewolf (1988) is an animated wolf film where the crew goes on a journey to solve a serial murder involving a Halloween wolf.
My Mom's a Werewolf (1989) a super weird, super campy werewolf movie. It is classified as both a horror and a comedy film.
An American Werewolf in Paris (1997) is about French werewolves who can transform at will. Although this film original received negative reviews, it went on to develop a strong cult following.
The Twilight Saga: Breaking Dawn (2001) throughout the Twilight saga werewolves and vampires are fighting against each other, but in this particular movie Taylor Lautner as werewolf, well technically a shape-shifter, comes to the forefront.
The Boy Who Cried Werewolf (2010) is a good werewolf movie for kids. It was released by Nickelodeon and also streams on Netflix for free.
Wer (2013) is a werewolf movie that released directly to video on demand in the 2010s. It's about a defense attorney and her murderous client.
Howl (2015) is about a werewolf who attacks a train. This is a new-ish werewolf movie with horror, mystery, and thriller elements.
Curse Of The Wolf (2006) a very low budget, independent werewolf movie. The plot: a woman discover the cure of lycanthropy.
Valley of Shadows (2017) is a Scandinavian Gothic fable about a mysterious werewolf-like creature.
Good Manners (2018) is a Brazilian film by Marco Dutra and Juliana Rojas. The story centers around a werewolf.
Wildling (2018) is Fritz Bohm's directorial debut. However, it is Liv Tyler's second horror film.
The Order (2019) is not actually a movie. It is an extended series from Netflix that deals with werewolves and sorcerers.
Hubie Halloween (2020) is an underdog and funny Halloween movie that has a supporting cast with two werewolves in it.
Folklore: The Werewolf Mythos
Werewolf movies and the werewolf mythos are a critical part of popular culture. Films, particularly in the horror genre, have been made about these creatures since the beginning of filmmaking and have delighted horror fans for over decades.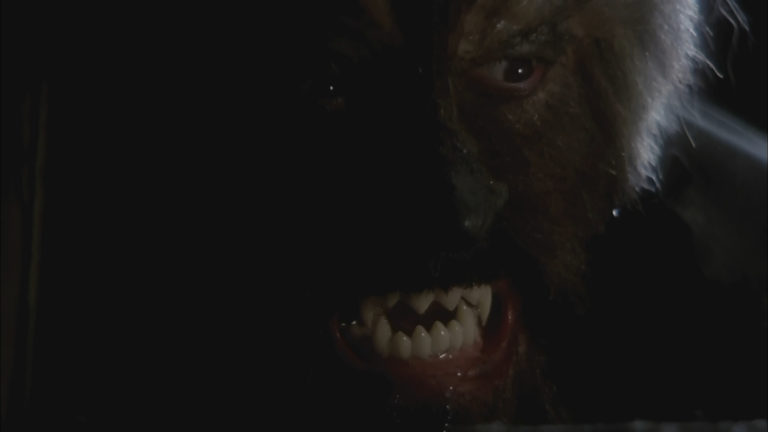 In werewolf lore, the lycan represent a wide range of concepts, themes, and emotions. They represent enemies in disguise as friends. They represent temptation and the loss of control over your own behaviors. They represent the fear of feeling like an outsider who doesn't fit in with society. They also represent the dichotomy between two selves who are at war with one another.
Werewolves often have animalistic urges, for sex or hunger, that are difficult to control. However, most depictions of werewolves don't include a full transformation. They tend to keep some semblance of their 'real' self, whether that is their facial features or their clothing. Since they are part monster and part human, it raises the question of whether humans are monsters in their own right. In order to see these themes in action, here are some of the best werewolf movies ever created.