Spanish Horror Movies: The Best Scary Movies in Spanish
Whether you're dying to learn a new language or are interested in horror filmmaking worldwide, these Spanish horror movies have something for you.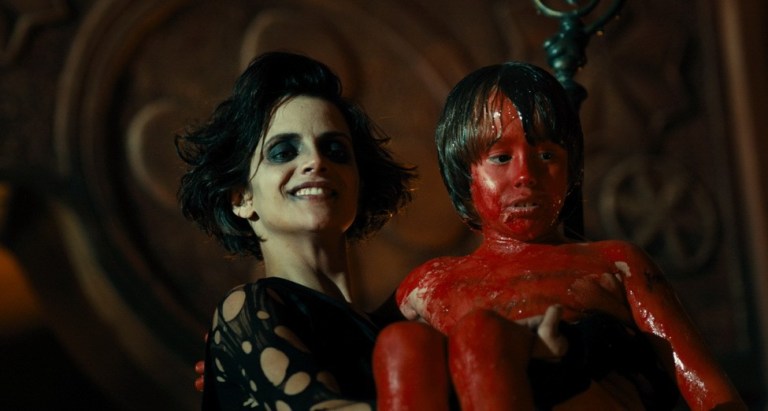 Horror movies in Spanish do not belong to one singular ominous genre. Whether you are streaming a popular new film, or found an old classic to watch online, scary Spanish-speaking movies consistently present a unique cultural interpretation of the beloved horror genre. Scary movies (or películas de miedo) cover a wide array of themes, often inspired by folk superstitions or horrifying acts of human behavior.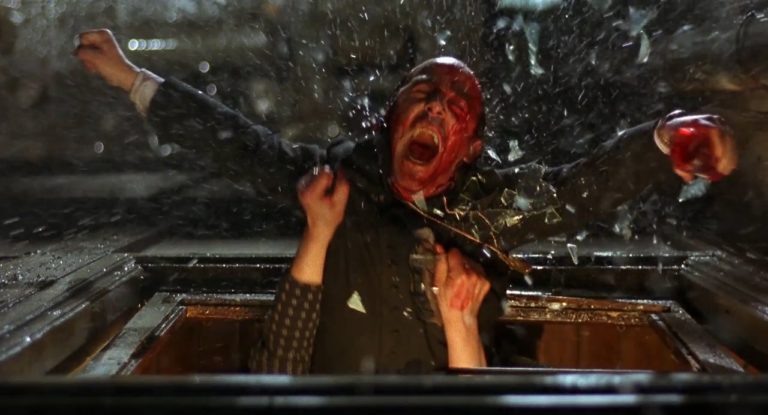 If you are dying to learn a new language, or are intrigued by the diverse global approach to horror filmmaking, this horror movies in Spanish list gives you something to bite into on your next Netflix binge.
Muchas películas de terror are mainly produced in Spain's thriving film industry, but this list highlights works of the most prolific filmmakers from other countries such as Mexico, Dominican Republic, Colombia, Venezuela, Argentina and more. Over the years, as Latinx communities continued gaining access to filmmaking resources, screening opportunities and mass media, various dynamic approaches to horror storytelling evolved.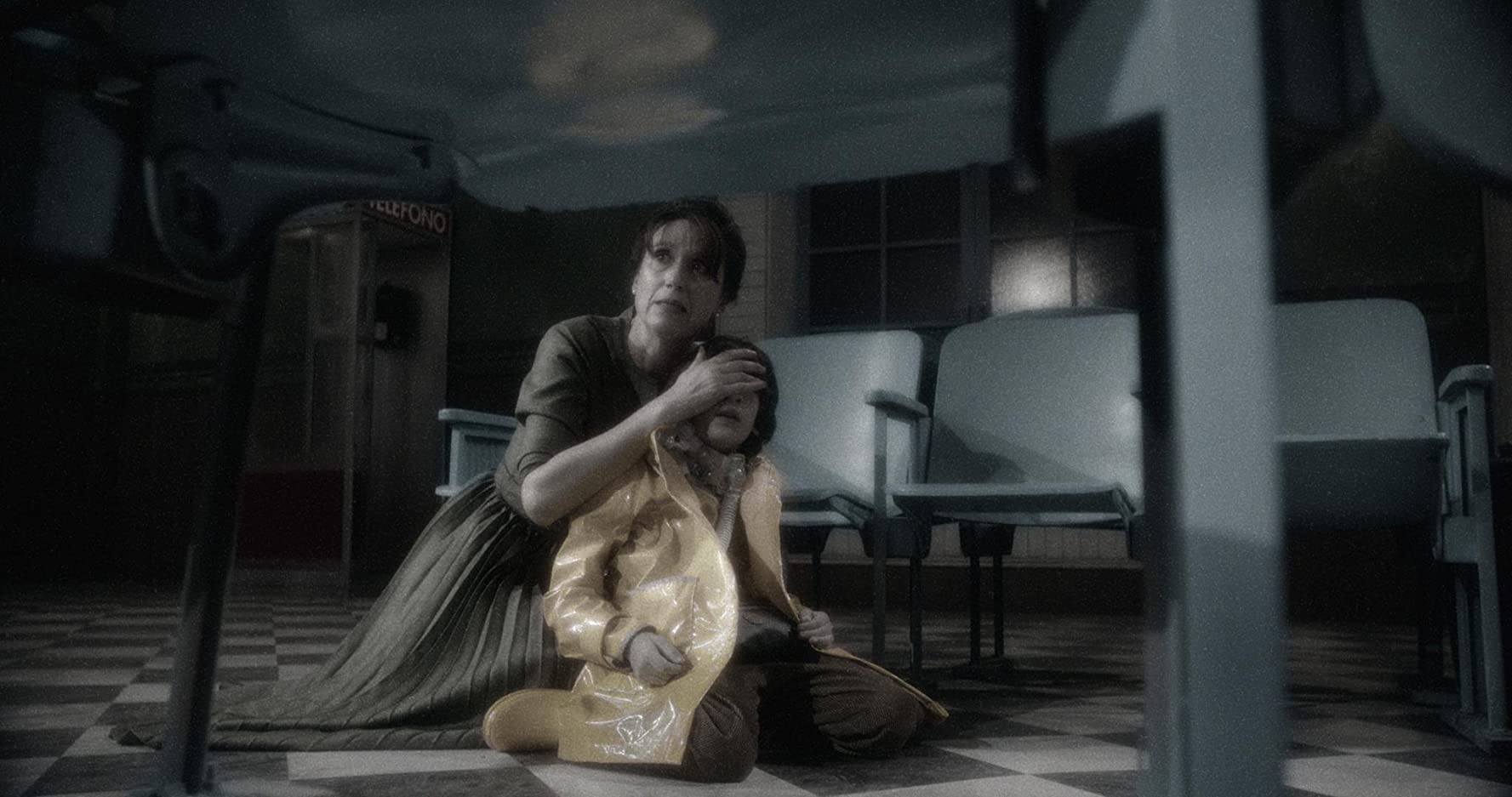 Some directors, like Amando de Ossorio, lived for voices of the dead in their films (La noche del terror ciego – 1972), while others, such as Pedro Almodovar, gathered inspiration from more tangible, realistic horrors rooted in psychological thrills (La piel que habito – 2011).
Common themes among horror movies in Spanish include supernatural spirits, voices of the dead, possessed or orphaned children, sacrificial rituals, strong historical context and creepy sci-fi creatures. The refreshing Hispanic approach to horror films digs deeper than time-old Hollywood stereotypes and jump-scare moments, and rather focus on powerful cinematography and compelling acting to bring these daunting stories to life. In fact, several Spanish scary movies have caught international attention and been reproduced into Hollywood remakes.
In the 1960's, Spanish filmmaker Jesús Franco's exploitative stylistic flair launched his career with Gritos en la noche. However, his love for violence, eroticism and censorship-free material brought him zero commercial appeal and resulted in his later work only surviving on low-budget pornographic sets.
Alejandro Amenbár is a Chilean-Spanish director and screenwriter, whose talents have landed him work with Hollywood A-listers such as Tom Cruise, Nicole Kidman, Ethan Hawke and Emma Watson. As a university student, he made his directorial debut in the 1996 Spanish horror film Tesis, which executed a then-modern storyline for the classic genre. A trailblazer for many reasons, Amenbár often scores his own films and also came out as gay in 2004.
Guillermo del Toro is a multifaceted Mexican filmmaker who gathers his Oscar wins by nature of his appreciation for fantasy. If you loved his 2017 Oscar-winning romantic supernatural hit The Shape of Water, stay tuned to find out which Spanish dark fantasy horror drama won him his first Oscar in 2006.
Films from Spanish-speaking countries are undoubtedly creating opportunities for future Latinx filmmakers to recite their own Oscar acceptance speeches in the future. Streaming platforms such as Netflix, Amazon, Hulu and Shudder provide a wide array of opportunity for horror fans to dive into international approaches to visual storytelling.
So, grab some popcorn, turn the lights down low (or completely shut. off.) and dive into this horror movie marathon. ¡Vamonos!
When the English-speaking cast and crew of Dracula were wrapped from a day of shooting, an entirely new, highly talented cast and crew rolled on set to shoot their own Spanish version in the dark of the night. Filmmakers and actors from Mexico, Spain and Argentina plotted their visual storytelling approach by reviewing the English dailies and making their own adjustments, resulting in a final product critics claim reigns supreme to the English version.
This classic gothic film, based on a 1897 novel, follows a blood-sucking stealthy vampire's destructive journey to quench his thirst for new blood. After befriending a powerful doctor's family, the vampire sets his sights on a new victim…the doctor's daughter. As those around him begin to discover his true identity, the vampire must fight against man and the race till sunrise to fulfill his bloody desires.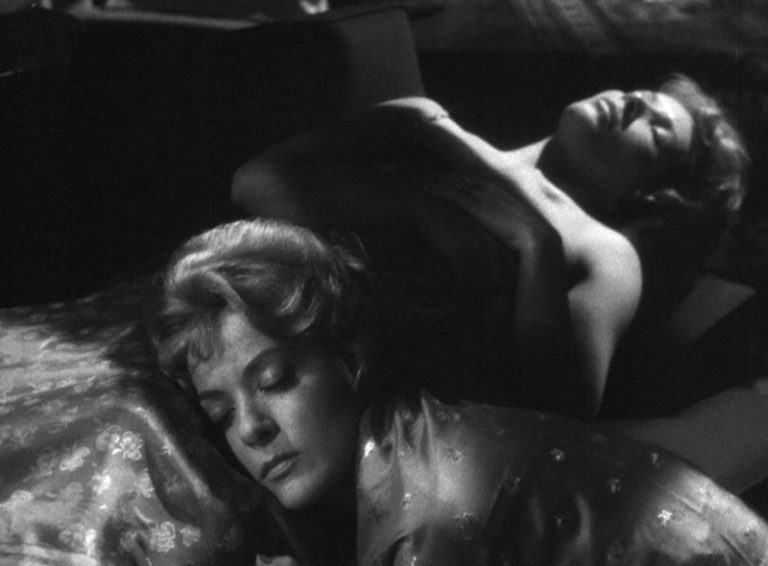 This Mexican film came to life after director Buñuel's exile from Spain, due to his artistic societal criticism of religion, elitism and classism. The film opens as a group of elite dinner patrons gather for a posh party served by the working class. Not before long, they find themselves trapped in a horrifying state of mind that forces them to reveal the deepest, darkest and ugliest parts of themselves. Starvation, suicide, sacrifice and riots plague the film, leaving audiences with a new idea of what the wealthy are truly capable of.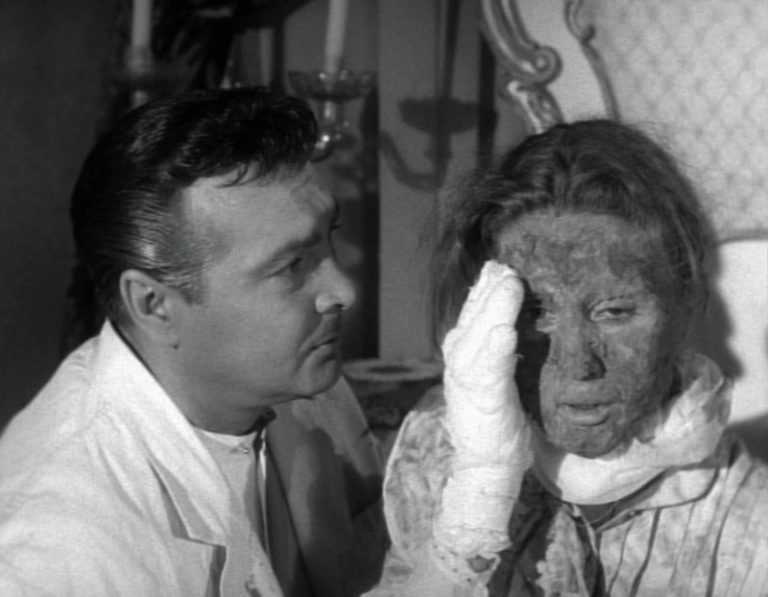 Laced with supernatural occurrences and plots of revenge, this film unfolds a twisted story of consequence. When a husband murders his wife to seek new romance, the spirit of a deceased family member haunts his seemingly beautiful new life. Demons, torched corpses and dug-up graves are just a few of the daunting visuals that will be impossible to erase from your memory.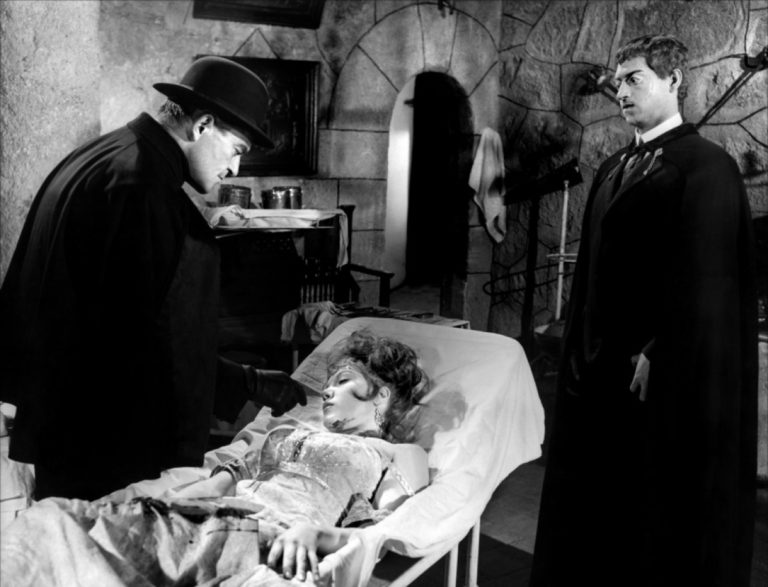 Also known as The Awful Dr. Orloff, this iconic film became the first international success for a Spanish exploitation horror film. Twisted sci-fi elements and grisly gore accompany the story of an ex-prison doctor whose fatherly love results in killing beautiful women for skin-peeling purposes. After unsuccessful attempts, the father and his sadistic sidekick construct a plan to skin a living victim next. Unbeknownst to the evil duo, the beautiful woman they have their sights set on next, happens to be the fiance of the detective assigned to solving their case.
Inspired by popular Latin American folklore icon "la llorona," this gothic mystery thriller follows a black-magic obsessed aunt who insists on practicing rituals on her young niece to resurrect the haunting spirit of a crying woman. Entirely shot at night, the beautiful cinematography still captures grotesque killings, a sinister madman and skin-crawling decayed corpses.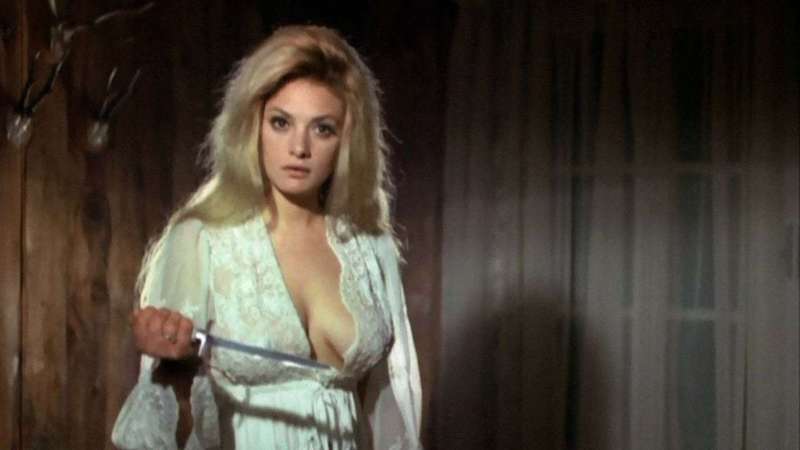 Playing off popular telenovela storylines, this Argentinian film unfolds with wedding day doubts, murderous lovers and vampires, of course. Sangre de vírgenes undoubtedly inspired future horror storylines, by following a group of friends who are forced to find shelter in a haunted shelter after their car breaks down. Cult femme fatale Susana Beltrán's haunting seduction leads to questionable disappearances and unspeakable acts.
Based on vampire novella "Carmilla," this violent cult film was jaw-dropping for somehow piecing together a story of vampires, ghosts, lesbian revenge against sexual perversion and fascism criticism. As newlyweds occupy the groom's inherited mansion, his bride becomes the target of an ancestor's curse. Tarantino fans may recall this horror title as a chapter in his 2003 film Kill Bill: Volume 1.
Also released as Island of the Damned, this novel adaptation follows a tourist couple's horrific encounter with a population of evil children on a deserted island. Rather than being possessed, these children's murderous tendencies are believed to be a result of trauma experienced by violent adults. The couple is forced to determine whether they will succumb to terror in retaliation, in order to protect their own.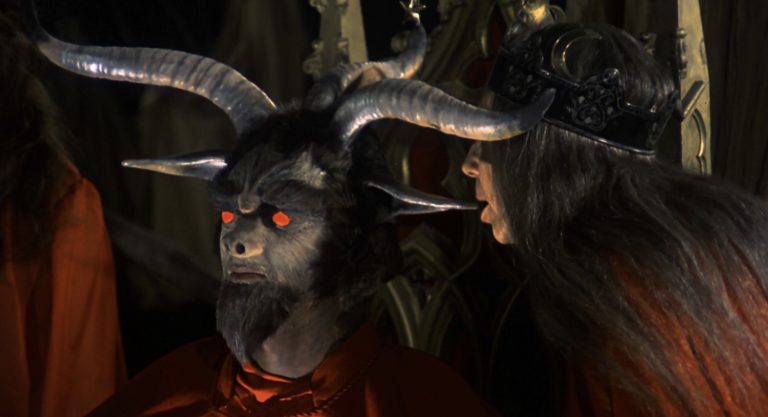 In this historical satanic film set during the Spanish Inquisition, a witch-hunter falls for a seductive woman doing the devil's work. The sensationalistic gore and demonizing music cultivate a savage movie-watching experience, full of graphic victimhood.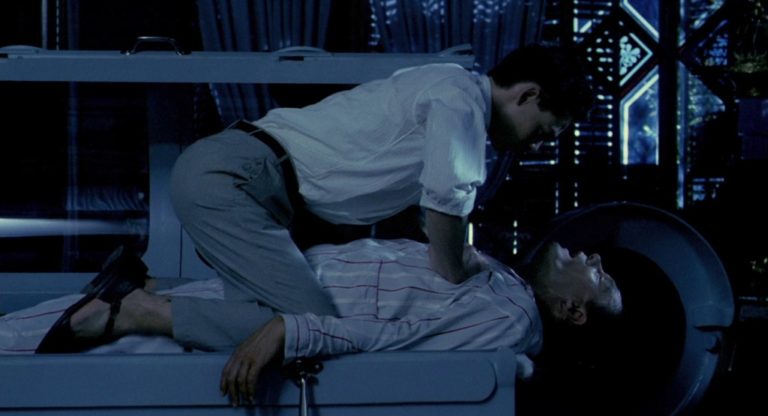 A handsome male nurse offers a family in remote Catalonia to care for their paralyzed father, an ex-Nazi doctor. Unbeknownst to the family, this nurse was one of the father's countless young victims who were subject to his sadomasochist sexual abuse and torture during World War II. Instead of returning solely for revenge, the fraudulent nurse adopts the disgusting sexual mania of his abuser, subjecting the paralyzed doctor and other young victims to similar unspeakable acts of brutality.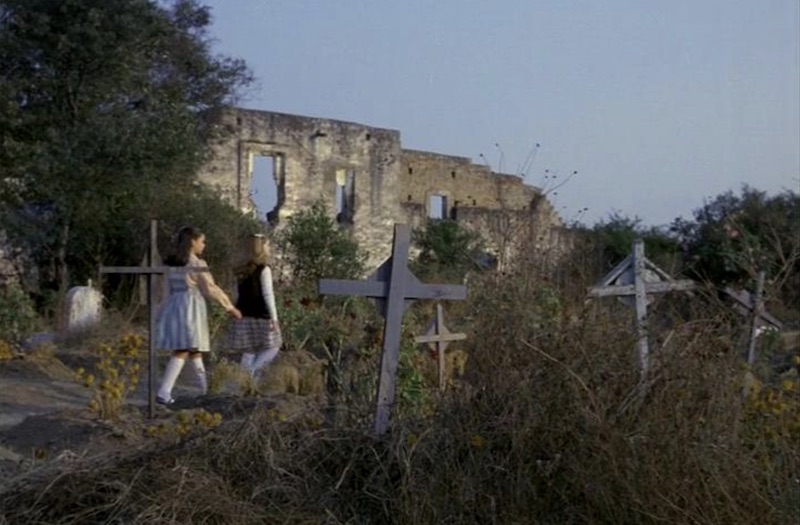 Set in the 1950's, a young school girl uses inspiration from her superstitious nanny's folk tales to befriend a new girl in town. Her black magic act takes a dark turn when she fools everyone around her into believe the actual supernatural activity is result of her own doing. What starts as innocent childhood interest in witchcraft soon wreaks murderous havoc.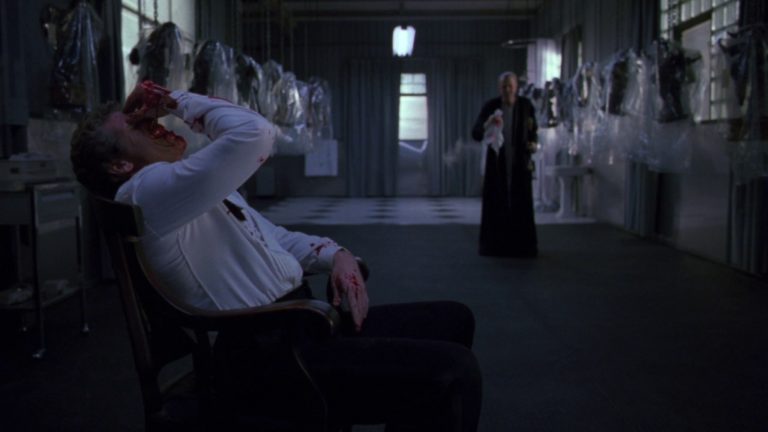 A powerful mechanism built by an alchemist during the Spanish Inquisition resurfaces when an aging antiques dealer finds himself in possession of the mysterious device. This fresh approach on a vampire legend unfolds as an American millionaire, manically determined to hold the powers vested in the device, stops at nothing to fulfill his desires. Impeccable storytelling weaves through a plot filled with mythology, violence, family and blood-thirsty vampires, of course.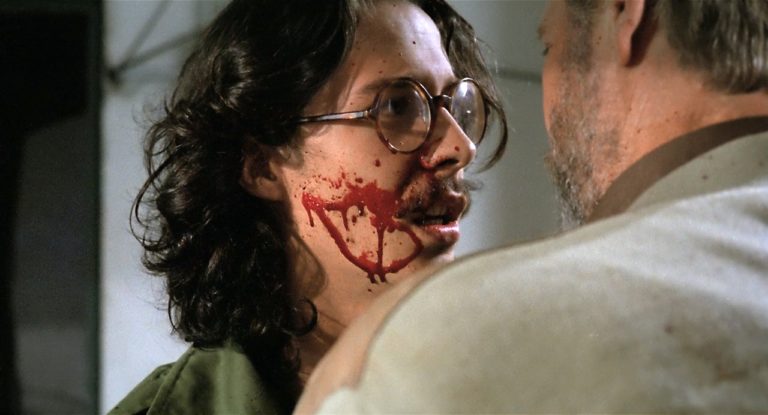 Heavily influenced by snuff films, this story follows a smart university student researching for her thesis project when she uncovers murderous secrets of plain-sight people lurking the hallways she walks. With the help of a gore and porn-obsessed classmate, this strong female protagonist risks her own life to unearth horrifying secrets in this highly graphic, violent film.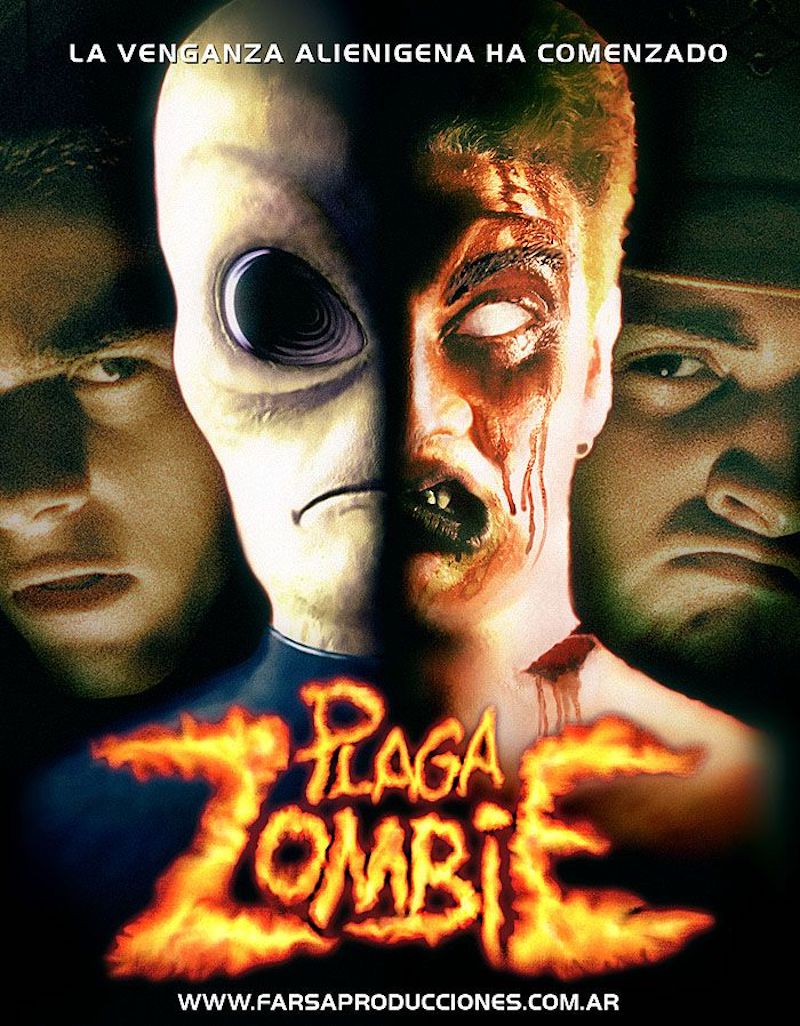 Three misfits must find a way out of their hometown in order to survive a zombie invasion sparked by an alien-engineered virus created to exterminate the human race. As Argentina's first zombie horror release, this film was made for under $120 and amassed a cult following, leading to a trilogy in the 2000s.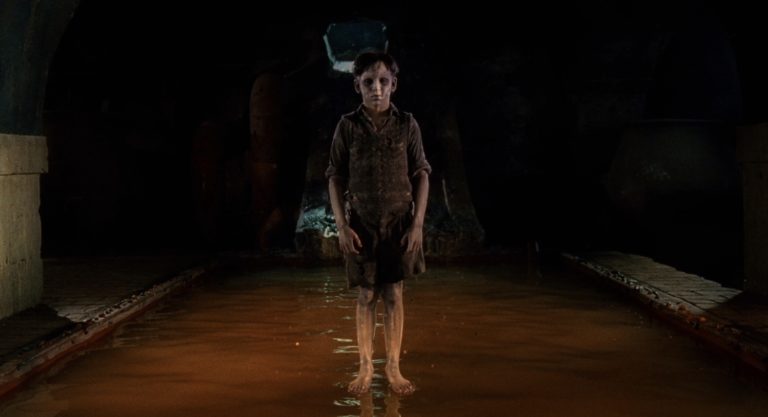 Set in post-Spanish Civil War, this film follows a young boy succumb to living in an isolated orphanage alongside haunting ghosts. Orphan bullies, abusive caretakers and inexplicable disappearances cause the 12-year old to take it upon himself to determine the source of a supernatural presence. This coming-of-age horror serves a complex storyline with creepy characters played by magnificent actors, both young and old.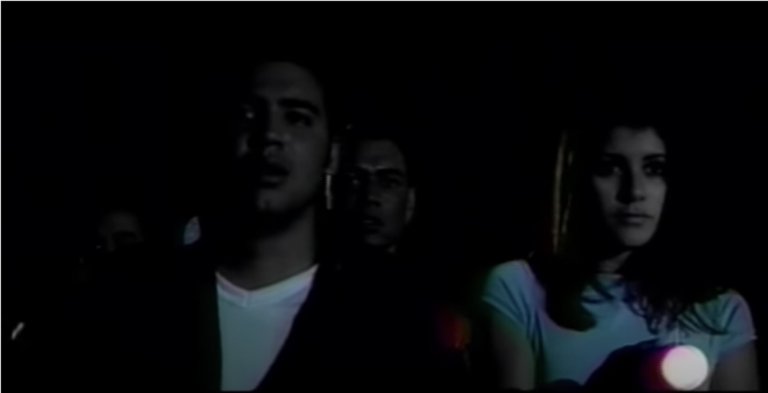 Midnight Souls is a famous Honduran horror film dives into the death of investigative report whose dead body was found in a strange village haunted by ancient spirits. Inspired by historical context and classic Honduran legends, this film follows a group of college students who travel to the eerie land for answers but are met with an inexplicable supernatural presence.
Eternal Blood is a psychological goth thriller following the terrifying journey of a goth college student who gets wrapped up in a cult's role-playing fantasy game. What starts off as a game quickly proves to have deadly consequences. Awarded for its acting and special effects, this film's plot remains center stage due to its ability to have you questioning your own sanity after every twist reveal.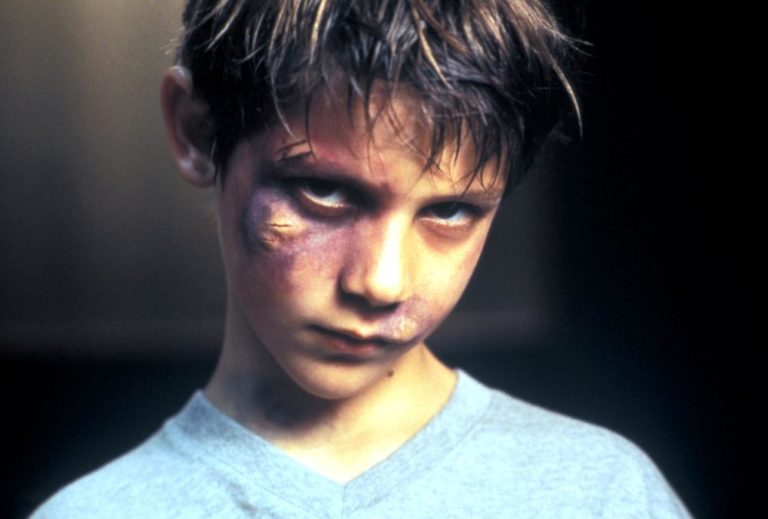 When an American family moves into a remote home in the Spanish countryside, they soon learn the troubling history of what took place there. Decades ago, this house was built as a sacrificial sight for what turned out as a ritual gone wrong, leading to the disappearance of six children. The family's deteriorating dynamic gets tested by haunting supernatural entities seeking to fulfill the sacrifice that was once started years ago.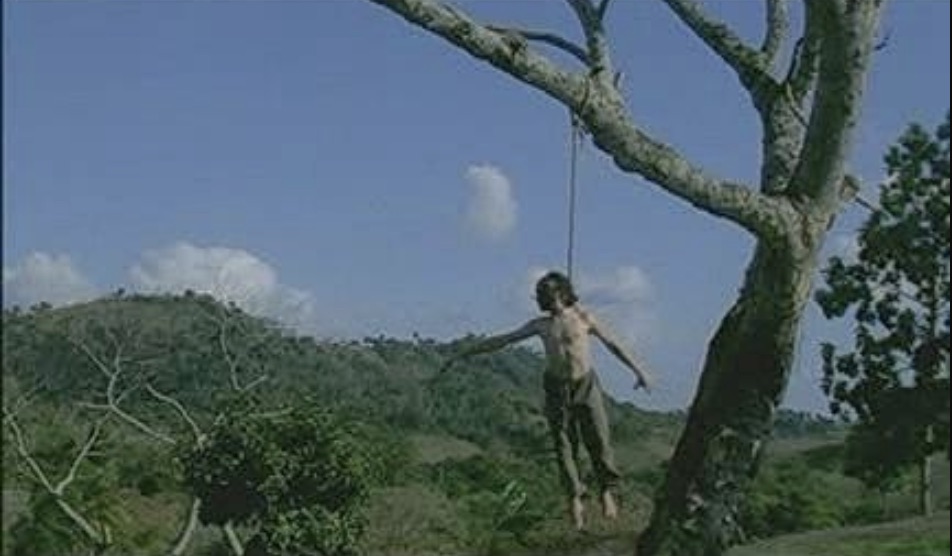 This Dominican horror film is based on a true story of a young girl who becomes possessed after she steals a sacred cross from cemetery grounds for her own mother's tomb. As her whole family becomes victim to the avenging spirit that she releases, they encounter exorcists, witch doctors and spiritual healers, all in an effort to rid themselves of the menacing curse.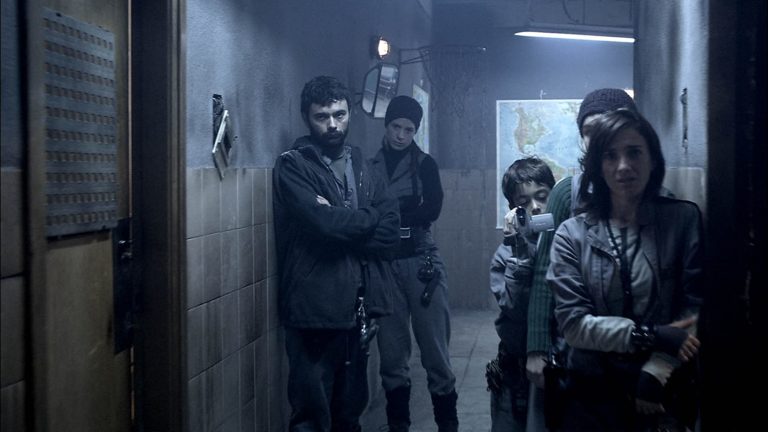 Horror, sci-fi and mystery marry in this post-apocalyptic tale of a eight survivors trapped in a disintegrating bunker that protects them from dangerous mutants lurking above. As they become urgently desperate for more necessities to maintain their livelihood, the menacing unspeakable awaits outside for their attack.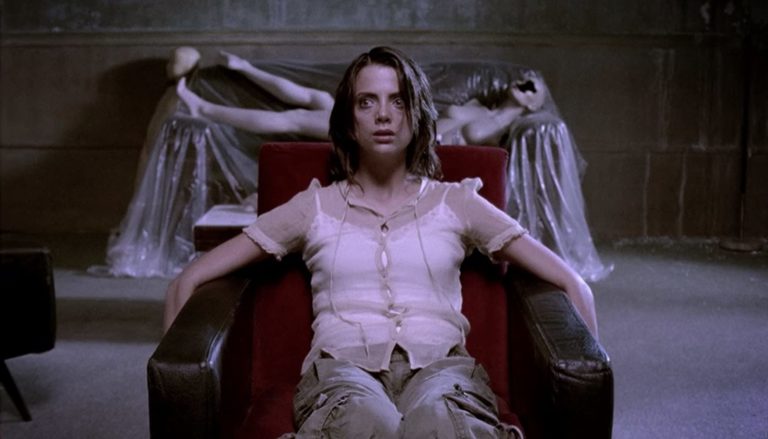 A pregnant couple finds themselves trapped by a manic landlord in an abandoned building, and endure a brutal attempt at an escape. This horror thriller screams suspense and anguish for its consistent progression of tension, including an unnerving kitchen scene leaving you horrified to ever get a finger close to your own sink garbage disposal again.
Co-writer and director Juan Felipe Orozco sets the scene in Colombia for a chilling psycho-horror film full of incredible cinematography. Peering into the life of a misunderstood hermit agoraphobe, audiences are exposed to the inexplicable visions and voices intruding in on her mind. Praised for its impeccable acting, this film also feeds on evil spirits, twisted obsessions and escaping from past traumas.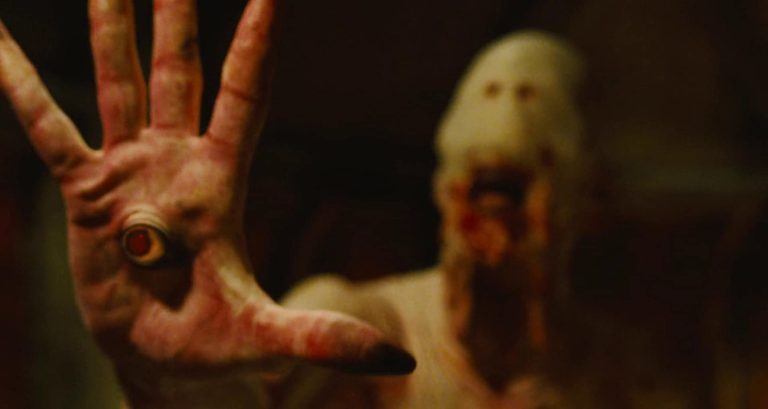 A period piece set in 1944 Spain, during WWII, this dark fantasy tells an incredible story of a young girl's mythical journey when she is mistaken for a reincarnated princess. Striking the perfect balance between fantastical and frightening, audiences are left entranced with her world dominated by a cold-blooded step-father and the gruesome journey she endures to meet her real father. Don't let the fantasy aspect fool you. Mexican movie theaters quickly put up posters to warn moviegoers of the graphic violence, in an effort to prevent more children from being exposed to the grotesque scenes. Prolific movie critic Roger Ebert deemed this film "a fairytale for grown-ups."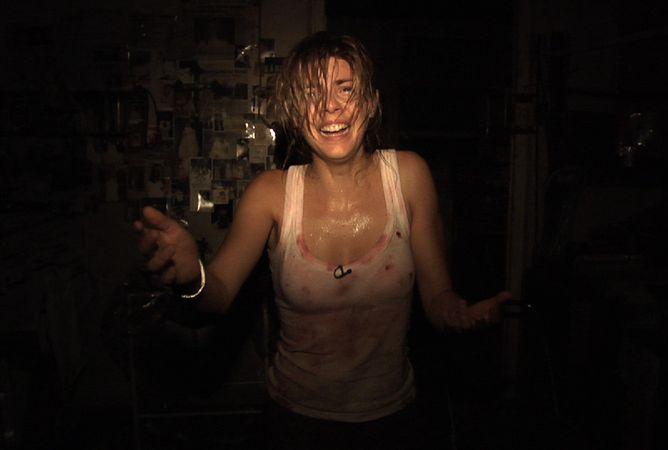 Co-directors Paco Plaza and Jaume Balagueró took an intriguing filmmaking approach to this highly successful Spanish found-footage horror film. The storyline follows a reporter and camera crew, as their investigation in a mysterious apartment building turns into a desperate attempt at escape. Utilizing a much different approach than typical filmmaking, actors were given their lines the day of shooting and the entire film was shot chronologically, on real locations.
Before Spanish director J. A. Bayona directed the fifth installment of the Jurassic Park film series, he made his feature debut with this highly praised supernatural horror film. Its acclaimed 1970s Spanish cinematic style tells the story of a woman whose plans to reopen the abandoned orphanage she grew up in, with her husband and young son. Shortly after her seven-year old son befriends an imaginary masked friend, the mother relies on rituals with a medium to call orphaned spirits to her aid. The film won a 10 minute standing ovation at its Cannes Film Festival premiere, so the ending…you'll just have to see for yourself.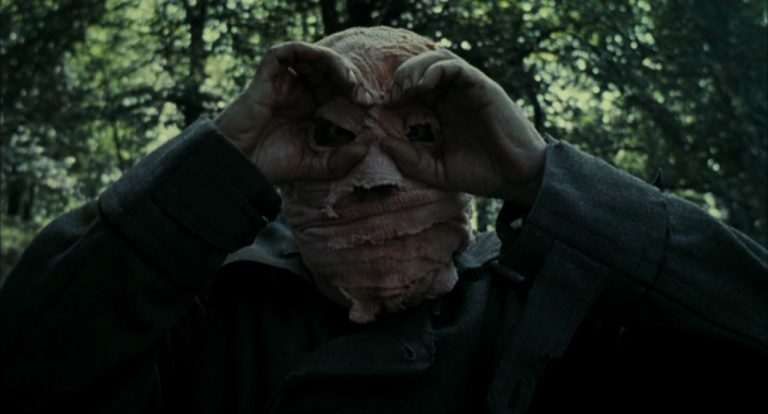 This captivating approach to time travel is elevated when viewed through a horror film's lens. Trouble kicks off when an ordinary middle-aged man spots a topless woman standing in the distant forest through his binoculars, and finds her on the ground naked and unconscious when he decides to get closer. Thanks to a well-developed script and exceptional direction, we closely follow this man who traps himself in a time loop and becomes forced to interfere with his own dreadful destiny in order to make it out alive.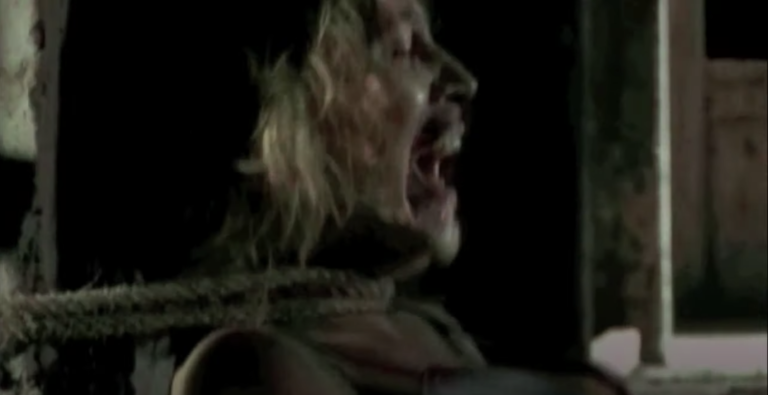 Screenwriter-director Fabrice Lamot presents this Argentinian-French horror sci-fi flick takes audiences on a terrifying ride along with a corrupt cop and local pimp who work to distinguish the disgusting creatures responsible for brutal rapes and murders happening around town. A supernatural twist forces the cop to fight his own demons in order to save the lives of future victims.
From the likes of the team behind Pan's Labyrinth and The Orphanage, this unnerving horror mystery opens on a teenage boy who suffers from a skin-burning disease triggered by sunlight. When he and his mother move to a shadowy village in northern Spain, brutal murders begin taking place in a desolate close-knit community. In an effort to prove his own innocence, the young boy finds himself closer to the madness than further from public scrutiny. Rather than relying on graphic violence and haunting music, silence proves to be the suspenseful plate of horror that scary-movie lovers will feed off from.
Gustavo Hernández directed this popular horror film shot in Uruguay, rumored to be inspired by daunting real events. The film was shot with four days and $6,000 USD, to reflect an 86-minute one take film. A creepy house owner traps a young woman and her father in a spirit-filled home, where escape seems unlikely and reality seems unfathomable.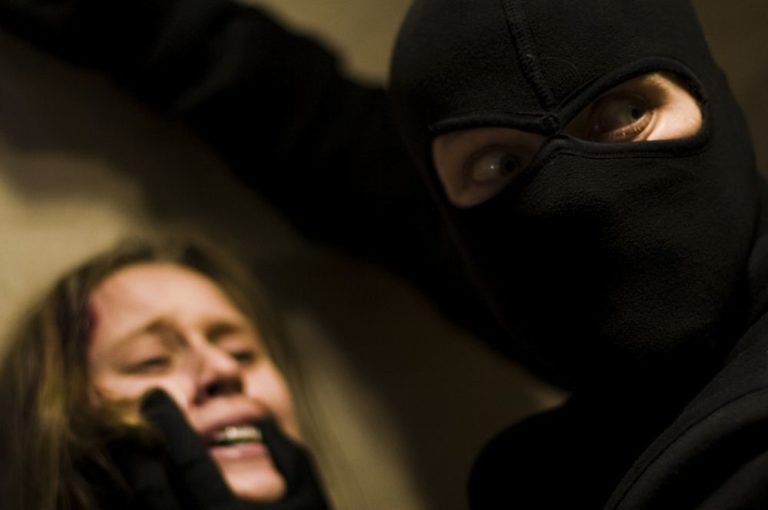 Do not, I repeat, DO NOT spoil this storyline for yourself…just press play and watch this thrilling gory horror pour out on screen. This 85 minute film consists of only 12 long takes, causing audiences to experience the dreadful demise of a beautiful family in real time. The film opens with hopeful and relatable new beginnings, but quickly turns into a bloody fight for freedom when a privileged family is taken hostage by heinous criminals willing to do anything for money.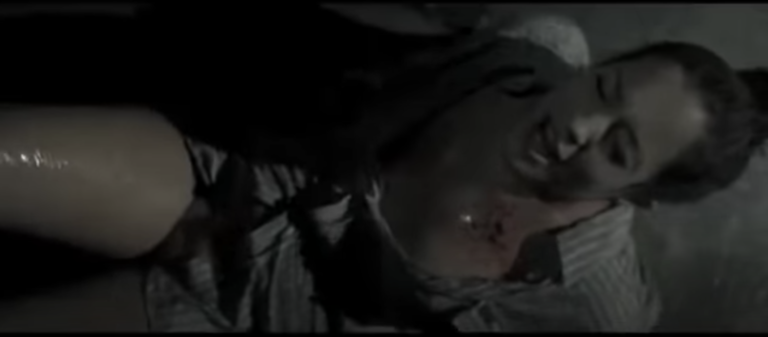 Argentinian co-writer and director, Adrián García Bogliano follows a young man seeking to reconcile with his recent ex-girlfriend. In a quest to solve her disappearance, he steps into a torturous environment that results in dangerous consequences for obstructing a vile predator's plans.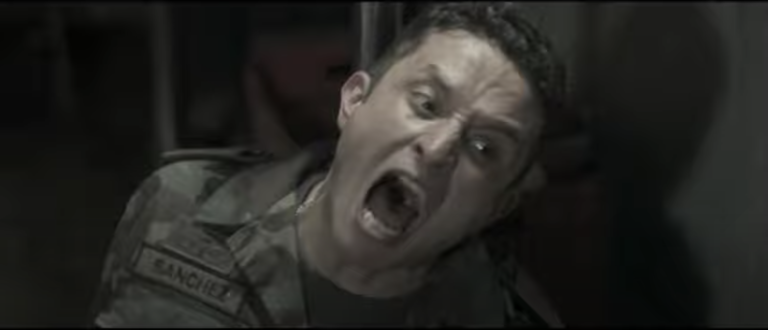 When a Colombian military base mysteriously falls off-grid in communication, a highly trained mountain squad braves uncharted terrain to discover the disappearance is not due to suspected guerrilla attacks. Instead, a mute woman wrapped in chains takes this psychological thriller to a petrifying level.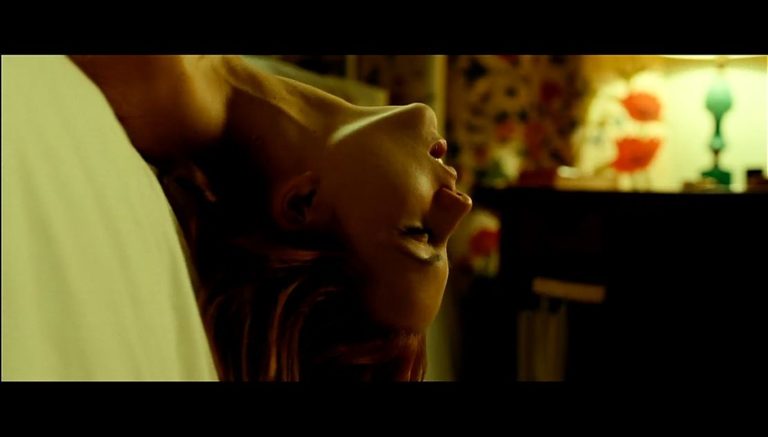 While investigating the tragedy that led to a comatose security guard, an inspector uncovers the mystery of beautiful woman's corpse missing from the morgue. Being that her death certificate is still unsigned, the inspector hunts for the truth, weaving through a web of infidelity, vengeance and poison. Inspired by a thriller-noir approach, this film's success led to remakes in India and Korea, as well as an English remake set to release in 2020.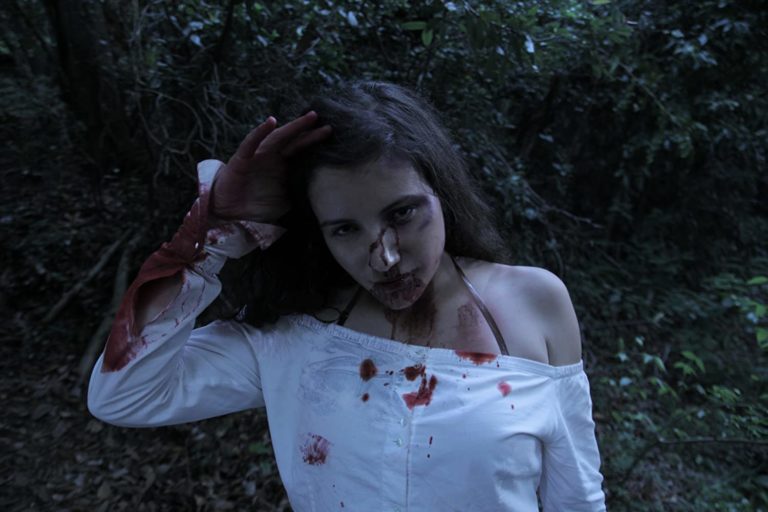 Set against the beautiful backdrop of a Chilean countryside, this gruesome horror film features two strong sisters who escape their abusive father but run into a far more psychotic family member who is out for his missing drug supply at all costs. Chilean director Patricio Valladares' use of graphic gore and mutilative violence stood out so much that he directed a US adaptation in 2014.
This Argentinian horror drama takes place in the South American lowlands where a strong female police officer investigates a gruesome discovery. A young boy offers his clairvoyant point of view, sparking religious paranoia. Good luck finding this frightening film, as it's only available on home video in South America.
La casa del fin de los tiempos involves supernatural spirits, mysterious apparitions, skeptical mediums, time travel and chilling symbolism. Although the plot is full of disturbing bombshells, it's no surprise that Alejandro Hidalgo's directorial work holds the title of the highest-grossing horror film in Venezuelan history.
Scream Queens actor Diego Boneta plays a 21-year old American penniless backpacker who befriends a beautiful woman in Medellin, Colombia. With no place to stay, he gets lured into her group of radical male friends who all live together in an abandoned children's psychiatric hospital. The stimulating visuals against a storyline laced with raves, rituals and spirits provide for a thrilling ride.
Naturaleza muerta takes you on the suspenseful journey of a budding female Argentinian reporter whose research on a promising story involving the cattle industry takes a dangerous turn. This low-budget slasher presents a case of social criticism against the maltreatment of animals in a gory, gut-wrenching manner.
This anthology of eight short horror films was directed by eight different directors, including female Latinx directors Laurette Flores and GiGi Saul Guerrero.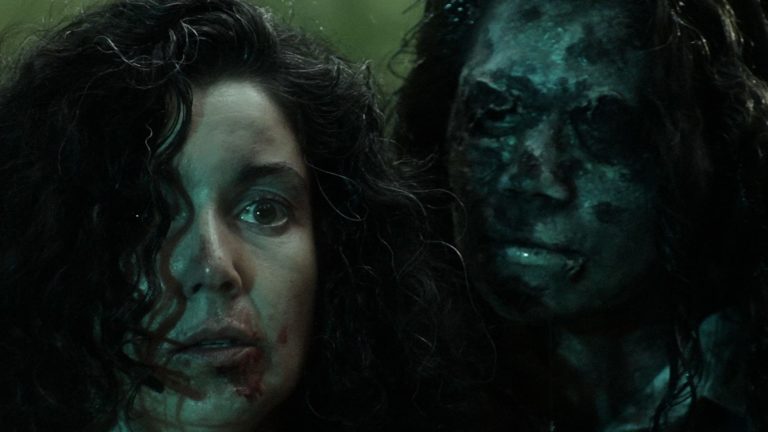 Chilean filmmaker Jorge Mella presents this gritty horror begins with the mysterious vanishing of several women and children in a gang-controlled town led by a suspicious mayor. A dedicated police officer is faced with danger when a possessed cult and ancient evil spirits take control of the city.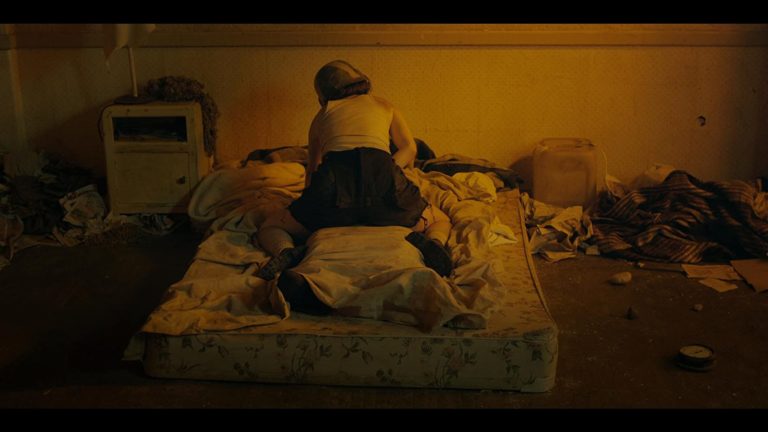 Unrated, uncensored and controversially unfathomable. This disturbing film dives into the sick apocalyptic world of two siblings who find their only chances of survival at the mercy of a diabolical old hermit. If you are looking for bizarre, nihilistic cinema that Variety notes as having "incest, cannibalism and explicit sex," look no further. This kind of horror film does not come around very often – and some may say for good reason.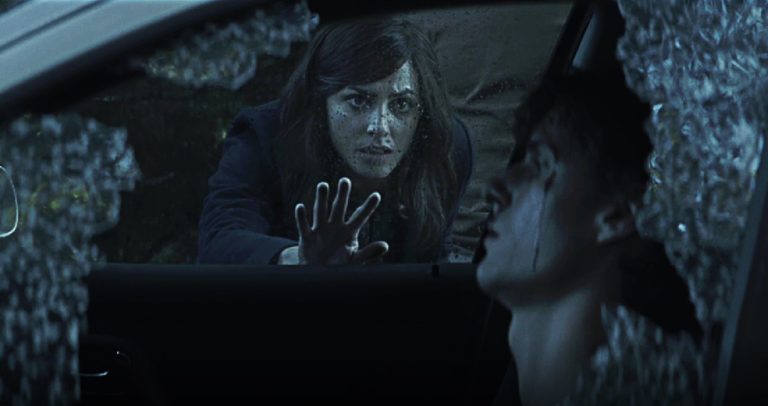 A steamy adulterous relationship quickly turns to a murder scene with the odds stacked against a successful businessman. As the twisted plot unfolds, shocking confessions are forced to surface and innocence is tested by questionable witnesses. Relying on thriller mystery elements, the captivating music, impeccable acting and intricate storyline make up this alarming story of unforgettable deception. A box-office hit, this film was remade into three different international versions.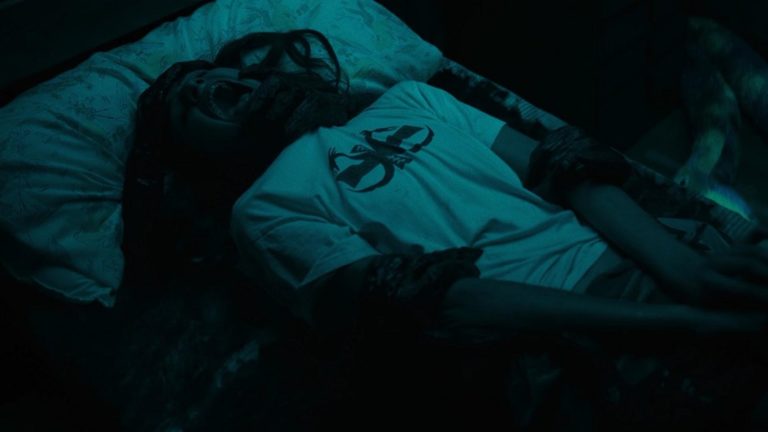 Add this Spanish horror film to your Netflix queue if you are wondering what happens when a few teenagers slip away from their religious school to take part in a ouija board séance on a total solar eclipse. Based on true events, this film follows a teenager whose fascination with spirits was rooted in her father's recent passing, but soon turns to agonizing fear demonic possessed spirits attack her life in every aspect.
A mother brings her husband and young daughter along as she moves back to her dark childhood home to care for her comatose witch mother. While struggling to find comfort in the traumatizing environment where she once endured pain and abuse from her childhood, the mother must protect her young daughter from the witchcraft she believes is taking over her youthful innocence.
This supernatural horror film is inspired by the infamous curse of La Llorona, a mother's ghost who kidnaps and steals children in the dark of the night. Her wrath takes over a social worker, also a single mother of two, who is investigating devastating cases of child neglect. Being a part of the "Conjuring universe," this story weaves together a superstitious priest, haunted dolls and the terror of innocent children through skin-crawling jump scares and paranormal mystery.
This dystopian sci-fi horror experience forces audiences to open their eyes to the inhumane and grotesque acts that humans can succumb to when suffering from the harmful disparities in society. Political discussion is still inevitable at the end of this torturous tale of a futuristic facility providing food to its inhabitants through a programmed leveled system, leaving the less fortunate prone to starvation-induced hallucinations and cannibalism.
---
What is your favorite Spanish horror movie? Tweet us your recommendations at @CreepyCatalog.