A Scary Dystopian Horror About the Underbelly of Corporate America
A mid-level manager wakes up in an open-air cell beside a grist mill where he must meet his mill-turning quota or be "terminated."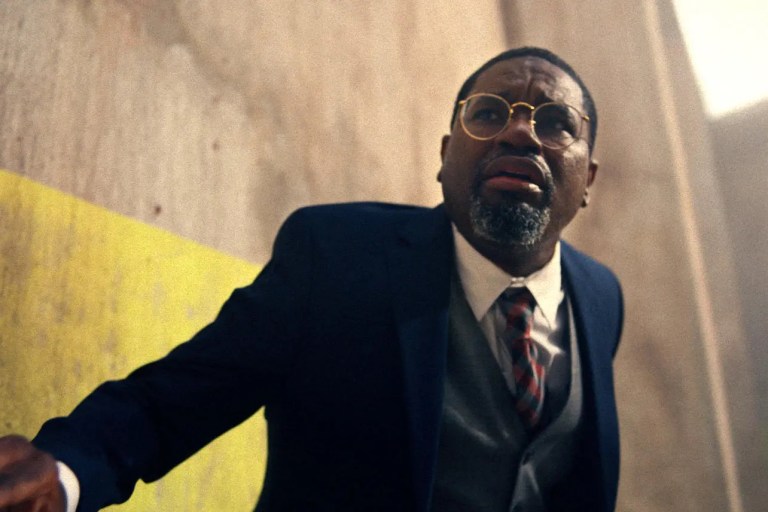 The Mill is a sci-fi thriller that peels back the layer of corporate America, revealing a surreal treatment of 9-to-5 nightmares. Lil Rey Howery, who played a TSA agent named Rod Williams in Get Out (2017), stars as Joe–a mid-level manager who wakes up in an open-air cell beside a grist mill. Every day, he must meet his mill-turning quota or be "terminated."
We sat down with director Sean King O'Grady, who also directed We Need to Do Something (2021), and discussed Hulu's latest dystopian horror.
What got you into filmmaking?
Sean King O'Grady: Oh, it's– I have one of those horribly boring stories where it's the only thing I ever wanted to do. Yeah, I grew up in Michigan. It didn't seem like a very realistic career path to make film. I never met anybody that made films. But I just made films with my friends that I really didn't want to do anything else. So I just pursued it with kind of a psychotic passion.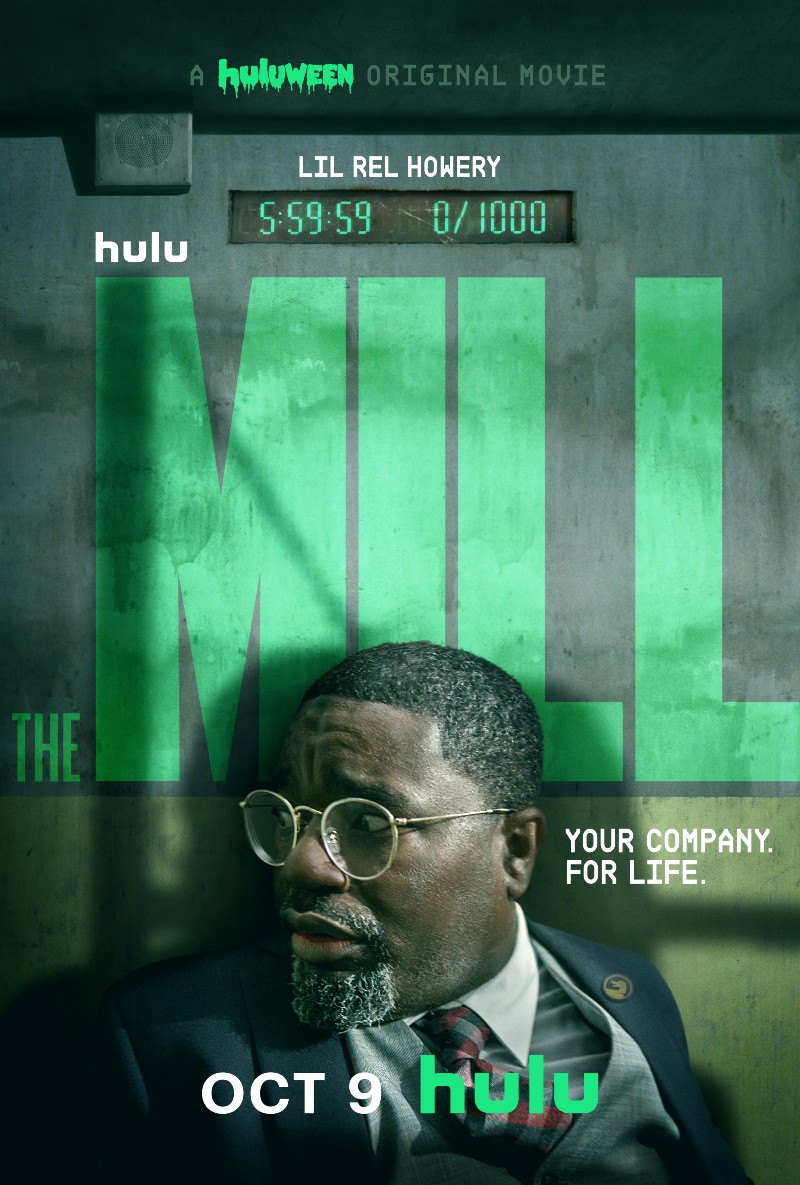 (What was) your inspiration for the direction you decided to go with (The Mill)?
Sean King O'Grady: I have a long history of dystopian science fiction movies that I absolutely love. I mean, I think in the DNA of The Mill, you'll see everything going back to Fritz Lang's Metropolis, to 2001: A Space Odyssey, to movies like when I first– At a point where I was like– I think everybody has this point, like we're late teens, early 20s, you're watching like five movies a day. Moon was a movie that came out at that point for me that I was just completely obsessed with, all the way to more contemporary movies like the Spanish film, The Platform or even something like Squid Game, I think that those are all inspirations. I think that there's elements of those things in this film.
Was it difficult incorporating some of those inspirations into this 9 to 5 element that you get from the film? Because I definitely felt like it was a surreal version of the 9 to 5 experience.
No, I think we were really fortunate that Severance had just come out around the time that we were putting this together and that date, a very surreal version of the 9 to 5 in a very different way. And so I think that we had seen it done and we had our own way that we wanted to tell that same kind of story. And I think it also was– I don't want to give too much away, but there's a game element to the film, and there's a progression, and then there's something that the characters have to work towards. And I think that naturally fits into that structure of a workday in the workplace.
Was it difficult directing Lil Rel Howery, who's usually known for more comedic roles, to handle some of the more serious elements of the film, because I really loved his performance a lot as well?
Yeah, no, I think that obviously, there's a long history of people who are primarily known for comedy doing really great dramatic turns. I think two of the best examples are Jim Carrey and Robin Williams. And I think for me, it's– I don't know. This is my theory. I'm sure somebody else has said it more eloquently. But I feel like comedy is some of the hardest acting to do. And I also feel like within comedy, you're being vulnerable and you're trying to get an emotional reaction, which is laughter. I think if you have that skill set and you want to apply it to dramatic acting, you absolutely have the tools that you need to do that. And I think with Rel, I was fortunate enough to produce this movie called I Love My Dad that revels in, and I remember watching him offset and seeing the seriousness with which he approaches comedy. And I just knew I wanted to make a drama with this guy at some point. He was just such a terrific actor. And that was really fortunate that he dug this script, and the themes were relevant to him, and he wanted to go on this journey with us.
What's next for you? Are you working on any projects that you're comfortable speaking on at this point?
Yeah, I have a couple things. I have a documentary series that's very much in the genre space. That's called Suspicious Minds. That's based on a book called Suspicious Minds, The Truman Show delusion; about the Truman Show delusion. I don't know if you're familiar with this, but that's pretty wild. And then I've got another movie that's going to be pretty wild too. And I've actually got something in post that I can't talk about, unfortunately. But yeah, I got some other stuff coming down the pike. And I think it's very much in line with The Mill.
The Mill premieres on Hulu on Monday, October 9th.
Further reading: