45+ Winter Horror Movies: Bone-Chilling Scary Films
Read this article to discover some of the best winter horror movies ever created— made all the more bone-chilling when you're snowed in.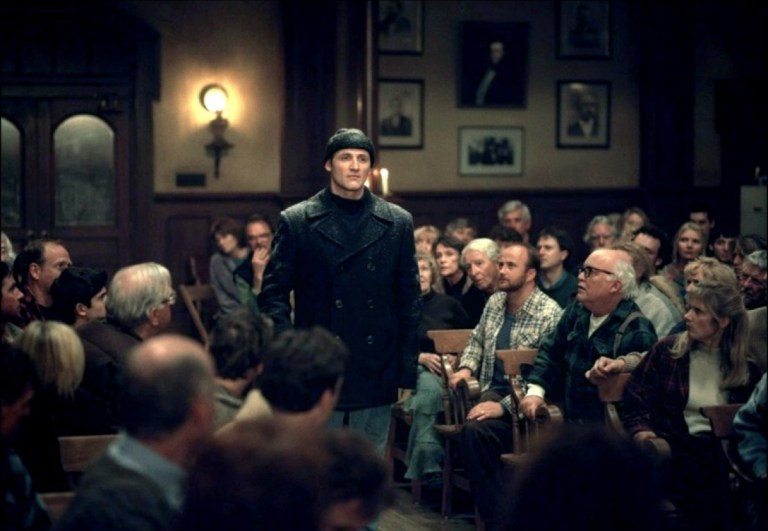 While beautiful, cold weather is also creepy. Think about it. Plant life turns brown, as if dead forever. The brisk air is ghostly. The days are literally darker, and the cold temperatures lead to a maddening cabin fever.
I mean, do you think if Stephen King was born in sunny California instead of frosty Maine, he would still be the greatest horror storyteller of all time? The dark and cold environment of Maine shaped him and his stories.
Winter-themed horror movies are thus a spooky setting for scary movies to unfold within. The hallmark horror movie set in winter is Stanley Kubrick's cinematic version of Stephen King's novel The Shining (1980), a film that is about writer's block and the isolation of being stuck in the middle of nowhere in winter.
Winter is also the holiday season and there is a whole subgenre of horror movies dedicated to Christmas and the mythical winter creature Krampus, otherwise known as the evil Santa Claus. This list will focus on a few of those films, but mostly on films where the winter landscape plays a critical role in what makes the movie scary in the first place.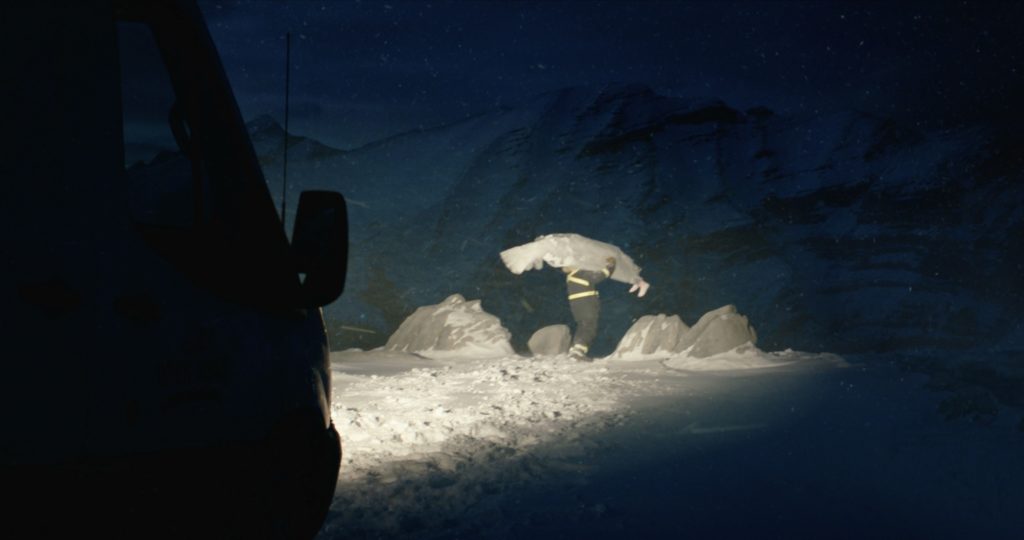 More than Christmas movies, winter horror movies and winter thrillers all tend to have several common tropes: snowstorms, isolation, surviving in the cold, and general ghostliness or ghastliness that fills the setting with bone-chilling horror.
Here we'll survey all the best winter horror movies ever made. All these films are made all the more amusing when you're snowed in.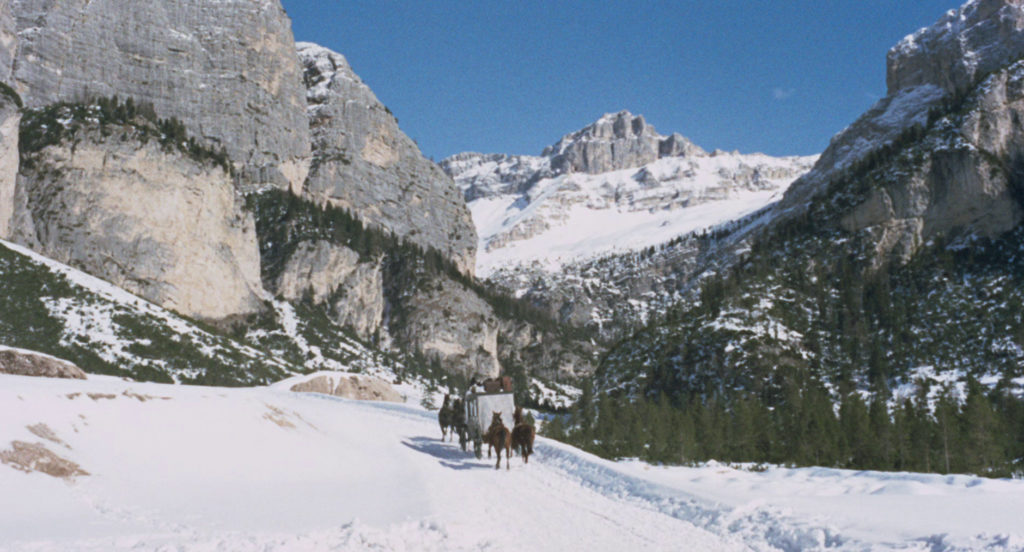 As opposed to most Spaghetti Westerns—in which the Spanish desert served as the American West—this obscure masterpiece directed by Sergio Corbucci and scored by the immortal Sergio Leone was filmed in the Utah mountains during winter. One lone vigilante—deprived of the ability to speak since birth—roams the mountainsides in the midst of 1898's grim, brutal winter, protecting civilians from roving outlaws. The Great Silence is set in the fictional town of Snow Hill, and the "snow" in the movie is actually gallons of shaving cream.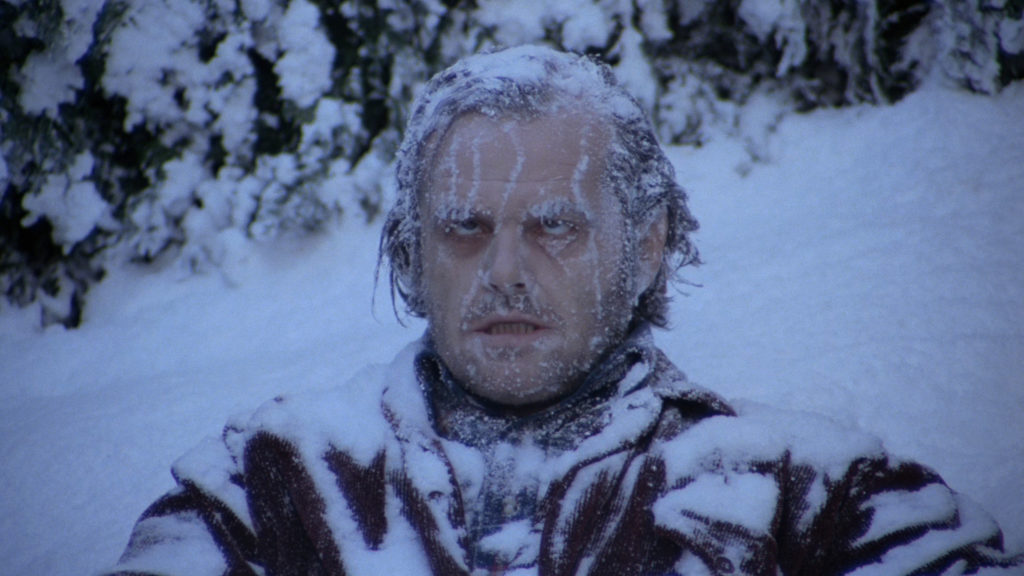 In Stanley Kubrick's Meisterwerk of psychological horror set in a snowbound Hotel in Oregon during mid-winter, themes of geographic isolation and bone-chilling temperatures intermesh with the story of a cold, dysfunctional family who slowly go mad as they house-sit the facility which has been shuttered for the winter. Roger Ebert calls the film "cold and frightening," adding that "The movie is not about ghosts but about madness and the energies it sets loose in an isolated situation primed to magnify them."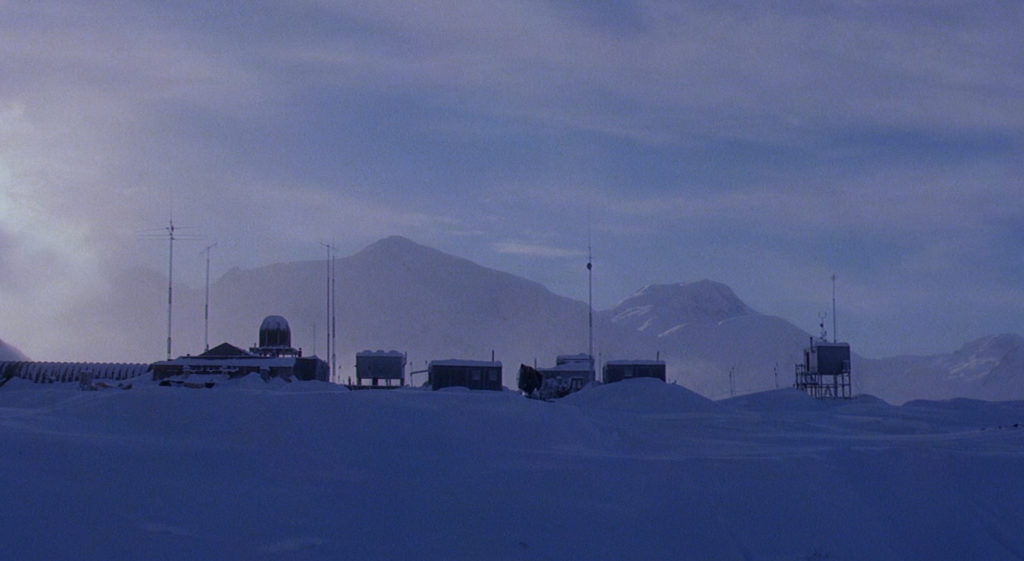 Director John Carpenter has said that this is his personal favorite of all the films he's directed, which is why he was audibly displeased when it was widely panned by critics and ignored by moviegoers upon its initial release. Based on a 1938 novella called Who Goes There?, the film involves a group of researchers in Antartica who are gradually terrorized by a shape-shifting alien who "assimilates" into the bodies of its victims. Although set in the barren frozen wastelands of Anarctica, The Thing was actually filmed in LA soundstage that were refrigerated down to a bone-chilling—for LA, at least—40 degrees Fahrenheit. Every year since 1982, crew members at all British research stations in Antarctica have made a habit of watching The Thing on June 21—which is the longest night of the year on the South Pole.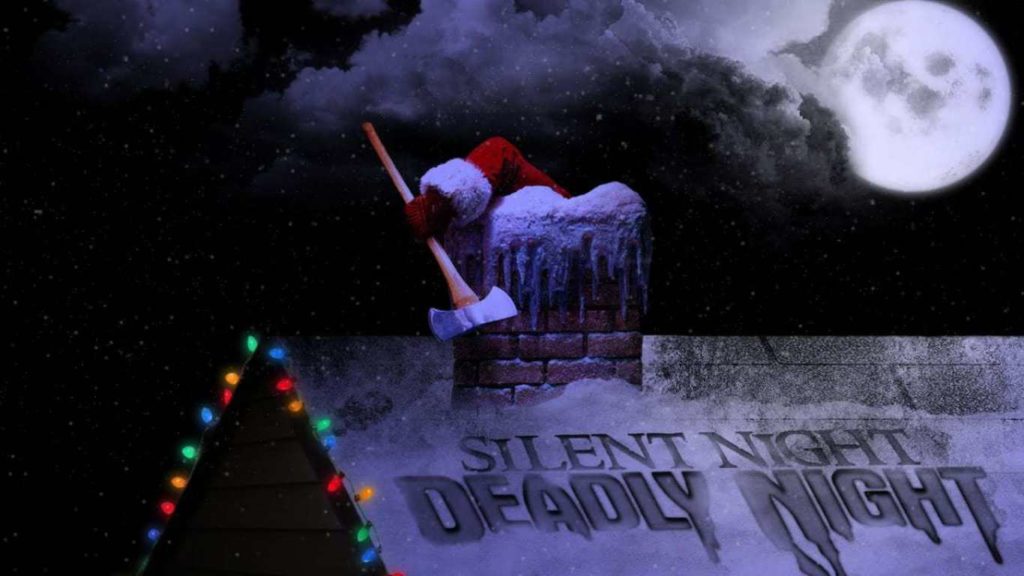 When he was very young, a boy named Billy was warned by his grandfather that Santa Claus punishes naughty people. Then Billy witnessed his parents getting killed by Santa Claus, resulting in Billy being placed in an orphanage. But now Billy has reached the age of 18 and is being released from the orphanage—and he has plans to punish the naughty by becoming Santa Claus himself. The film led to four sequels and a 2012 remake.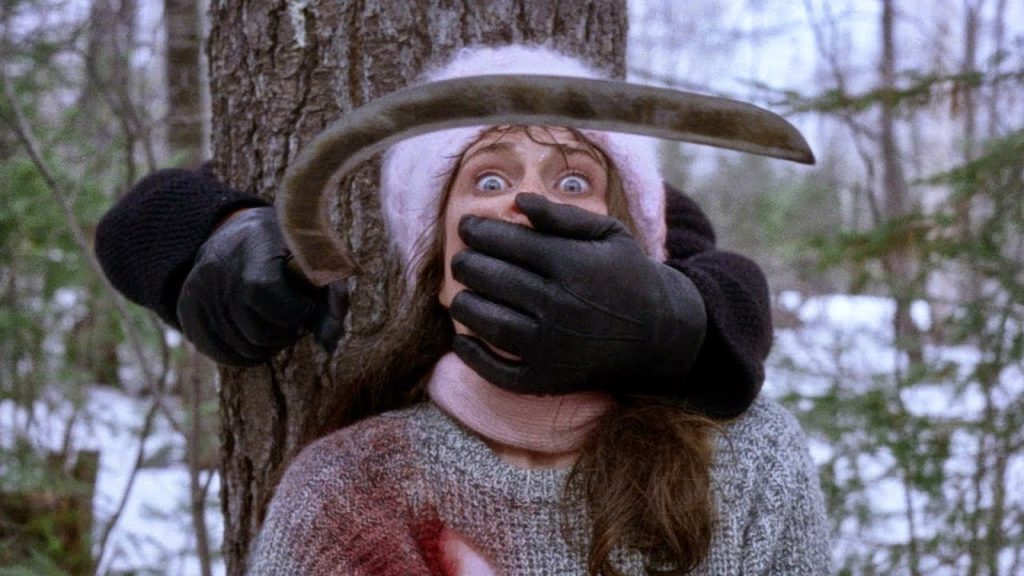 Protip for any actress who plays an aspiring actress in a horror film: DO NOT go to any auditions that take place in a remote mansion. In fact, anyone who has ever watched horror movies would know well enough that nothing good ever happens in remote mansions. In Curtains, a half-dozen actresses ignore common sense, attend auditions at a remote mansion, and begin being targeted by a masked serial killer, who hunts them down across the ice, through the snowy woods, and on snowmobile.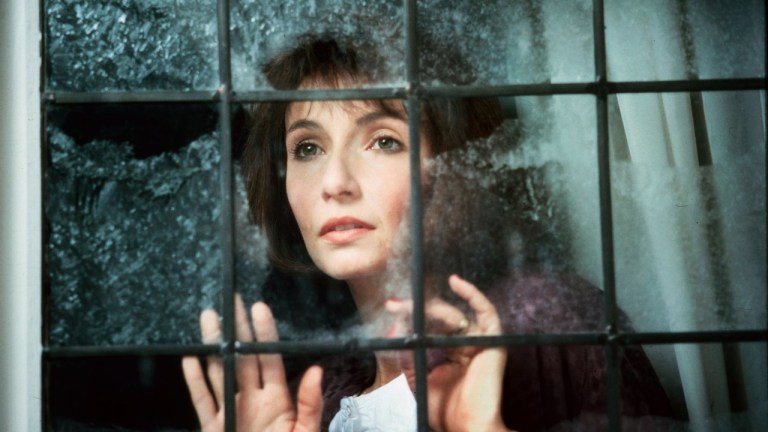 A loose remake of My Name is Julia Ross (1945), Dead of Winter is a horror thriller about an aspiring New York City actress, Katie McGovern (Mary Steenburgen), who is in a dire financial situation and desperate for work. She takes a job replacing a woman who looks like her in a film shoot at an upstate New York mansion. Everyone on set claims Katie is a dead ringer for the actress she is replacing, Julie. The next morning, Katie finds her driver's license in the fire and all of her IDs missing but is trapped at the mansion by a snow storm.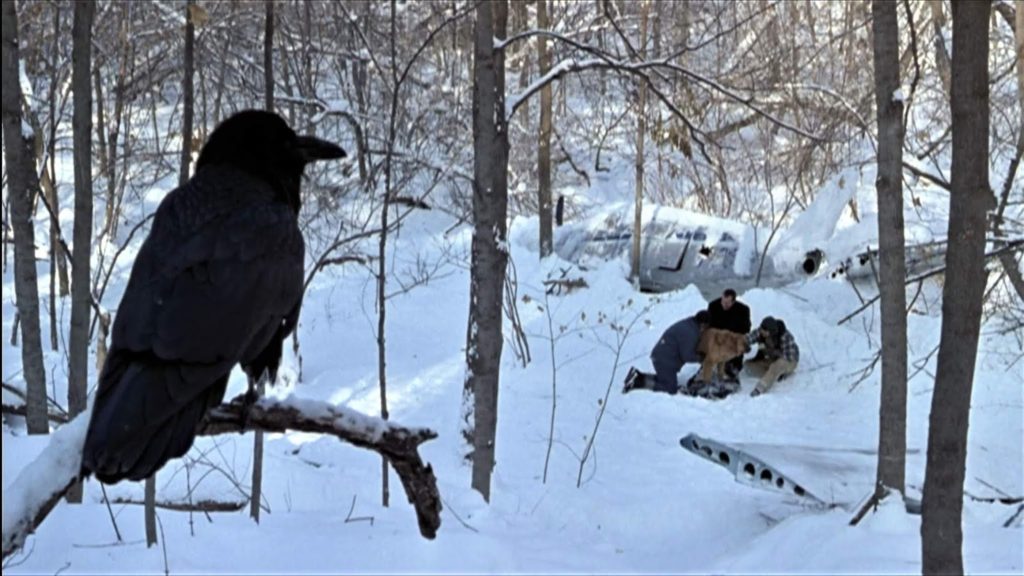 Set in rural Minnesota—where it seems to snow 11 months of the year—three working-class friends accidentally stumble upon $4.4 million in cash inside a plane that has crashed in the snowy woods. One of the friends decides to make it look as if the pilot died via a snowmobile crash, so he sacrifices his own snowmobile—not the smartest move, if you think about it—and fakes an accident where the pilot snowmobiled off a bridge. The rest of the film involves keeping the plan secret and simple—and the three friends fail miserably on both counts.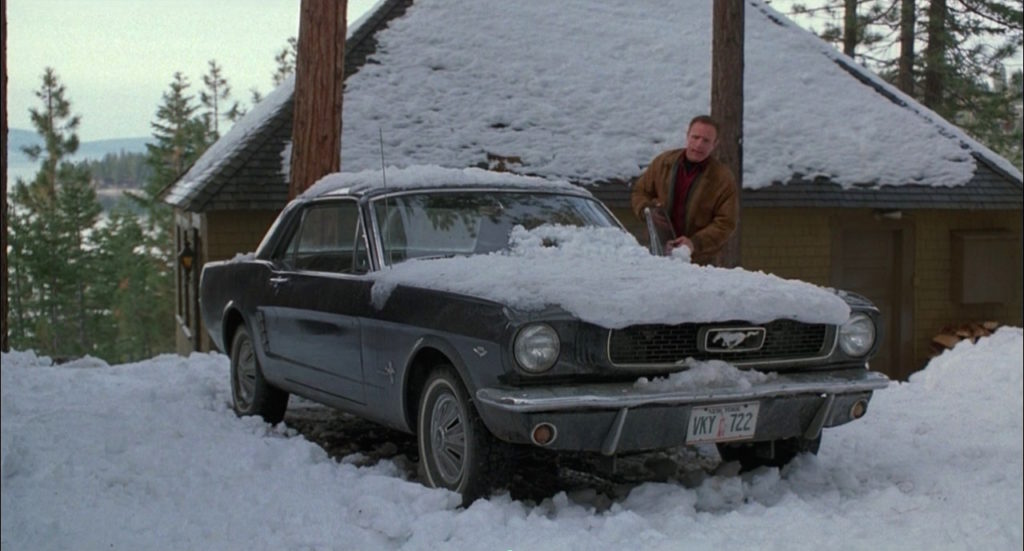 Kathy Bates won an Best Actress Oscar for her chilling performance as Annie Wilkes, an obsessed fan who rescues, then kidnaps, then hobbles her favorite writer, Paul Sheldon—played by James Caan—who accidentally got caught in a snowdrift while driving in Colorado. To his horror, Paul gradually realizes that Annie's intent was not to nurse him to health, but to make him her slave. The inhospitable winter weather surrounding Annie's house is every bit as villainous thought the film as Annie is.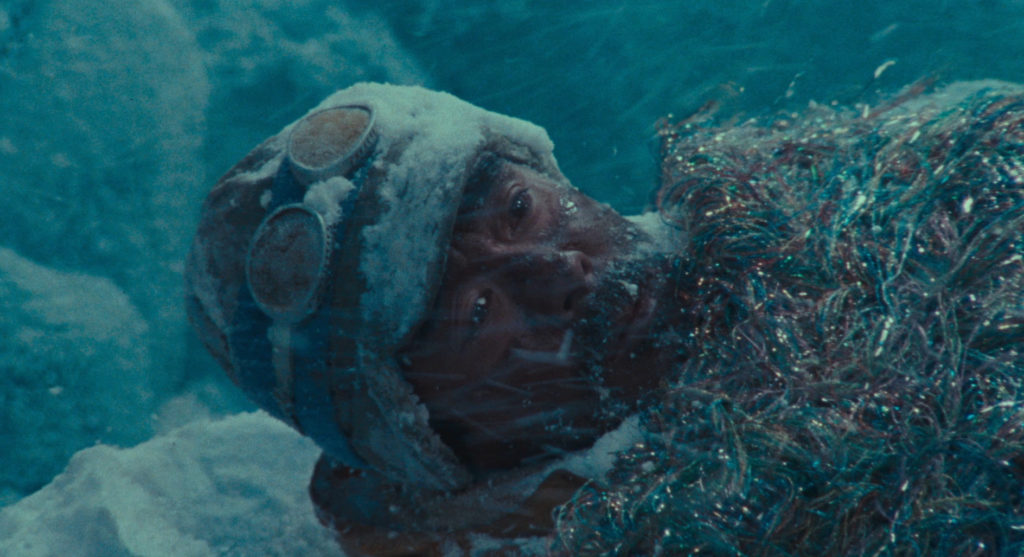 This anthology film by legendary Japanese director Kurosawa is based on eight individual dreams he had over his lifetime. Only one—"The Blizzard" is set in winter, which Kurosawa says represents "difficult times in life when one needs to persevere to achieve his goal." Four mountaineers attempt to scale a mountain during a horrendous blizzard. One by one, they stop trying. The last surviving member is suddenly tempted by an exotic woman who lures him toward his death—only for him to realize that he's hallucinating and that he's not that far from safety.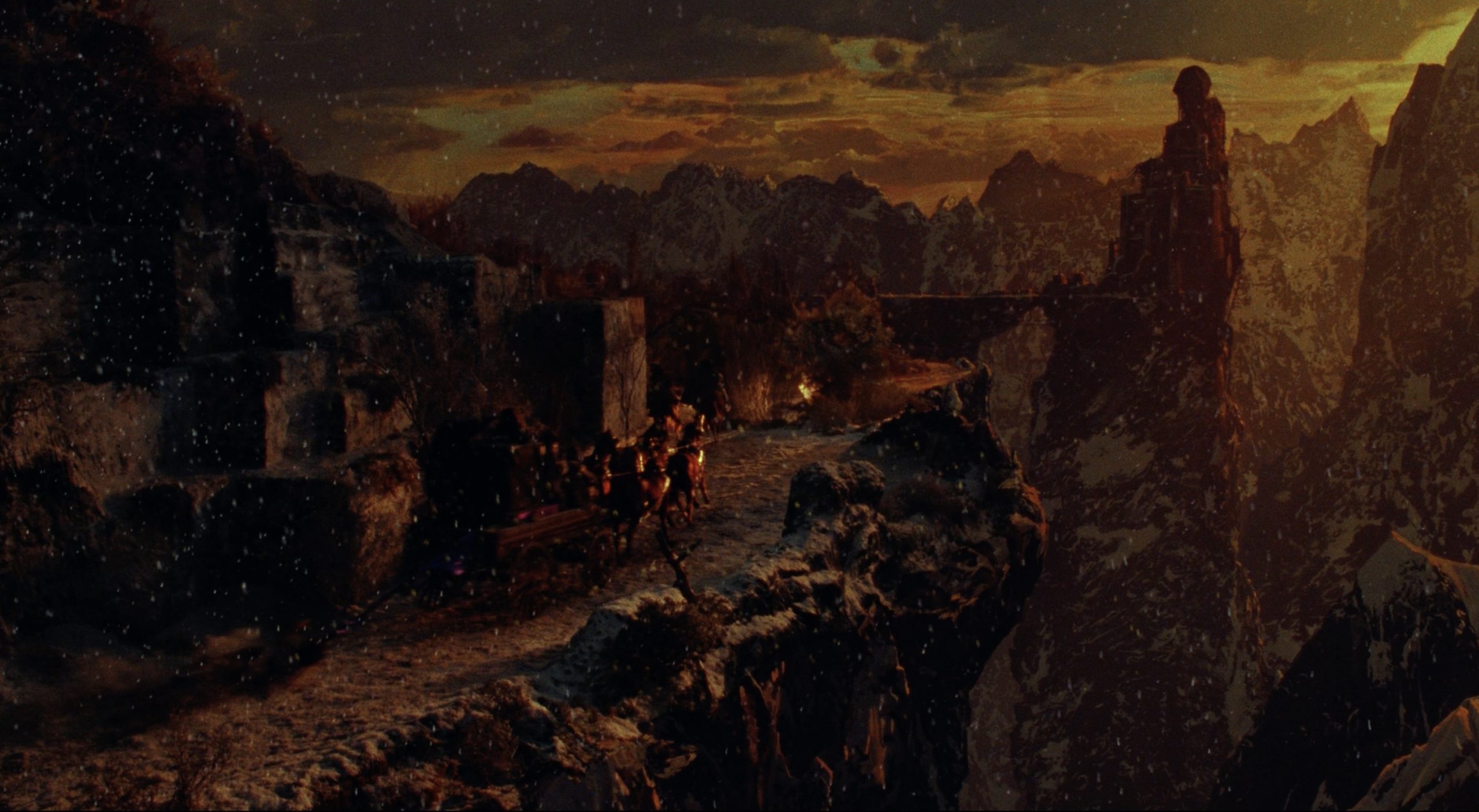 Although Bram Stoker's novel Dracula is the inspiration for this movie, the filmmakers were legally required to include Stoker's name in the title because another studio had already secured the copyright to the name "Dracula." Gary Oldman plays the title role. Roger Ebert gave the film a mixed review: "Coppola directs with all the stops out, and the actors perform as if afraid they will not be audible in the other theaters of the multiplex….The movie is an exercise in feverish excess, and for that if for little else, I enjoyed it."
This might be the only film in history where snow—namely, the endlessly flat and dismal frozen horizons of Minnesota and North Dakota in the dead of winter—is the main character. Loosely based on a real-life story of a kidnapping/ransom plot gone horribly awry, Fargo is the only Coen Brothers film that takes place where the Coen Brothers grew up—in rural Minnesota. But the endless cold is merely a metaphor for the heartless and sadistic brutality that unfolds as the foiled plot claims one victim after the next. Frances MacDormand won an Oscar for Best Actress for her brilliantly subtle portrayal of a kindly but tough pregnant female cop.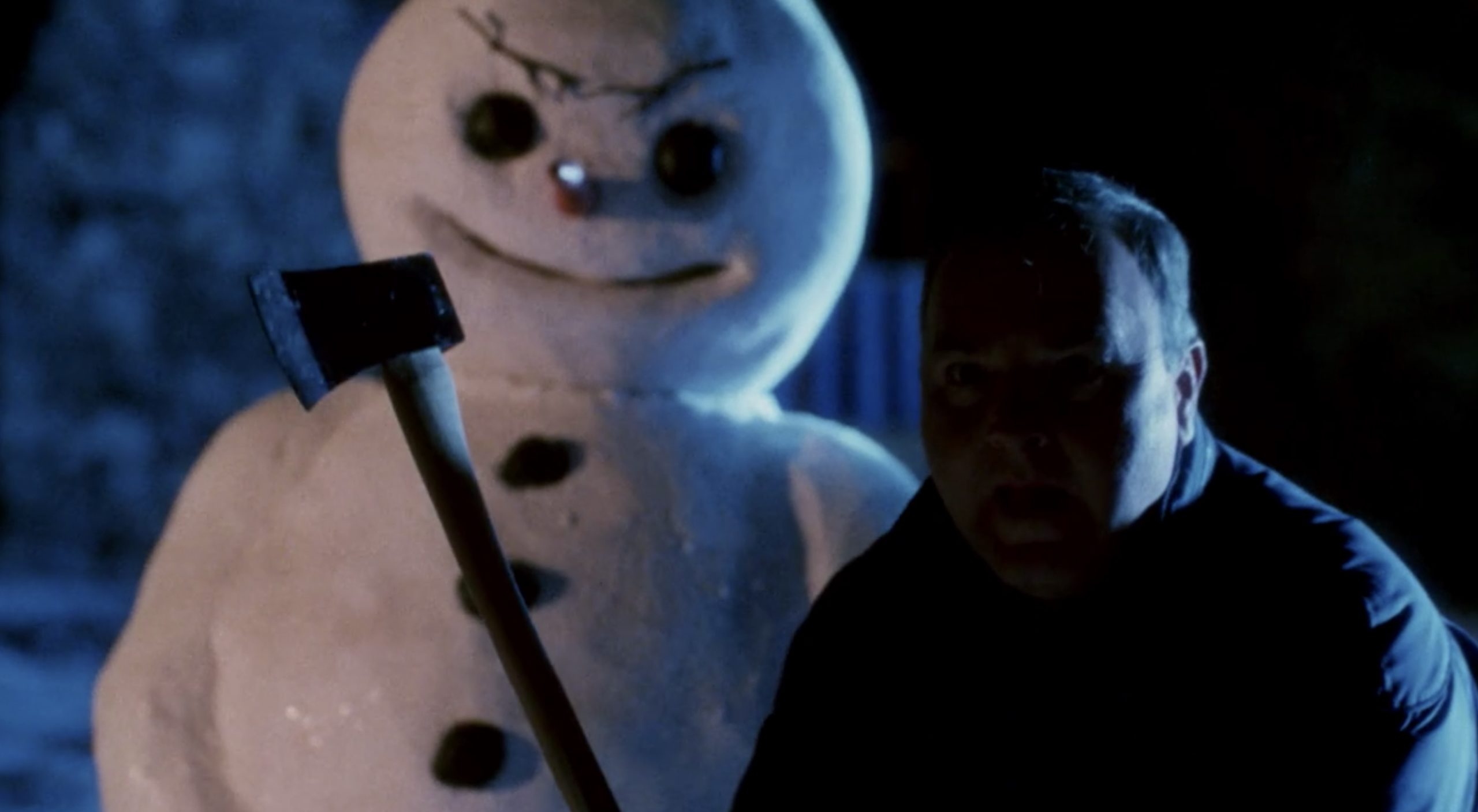 This direct-to-video comedy/slasher hybrid takes place in a fictional town called Snowmonton. On the week before Christmas, a serial killer with the convenient name of Jack Frost is being shuttled toward his execution when the truck he's in crashes with a genetics truck containing DNA that causes Jack's body to fuse with snow on the ground. He reemerges as a murderous snowman. Along with Silent Night, Deadly Night, this is another film that turns a beloved Christmas character into a killer. What's next—Rudolph the Red-Nosed Reindeer starts slaying children?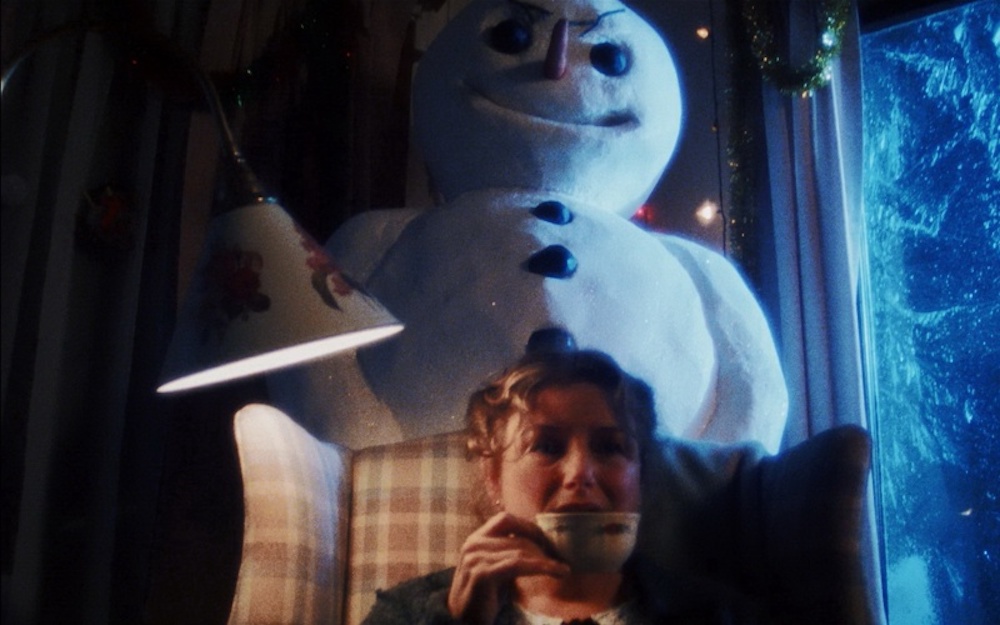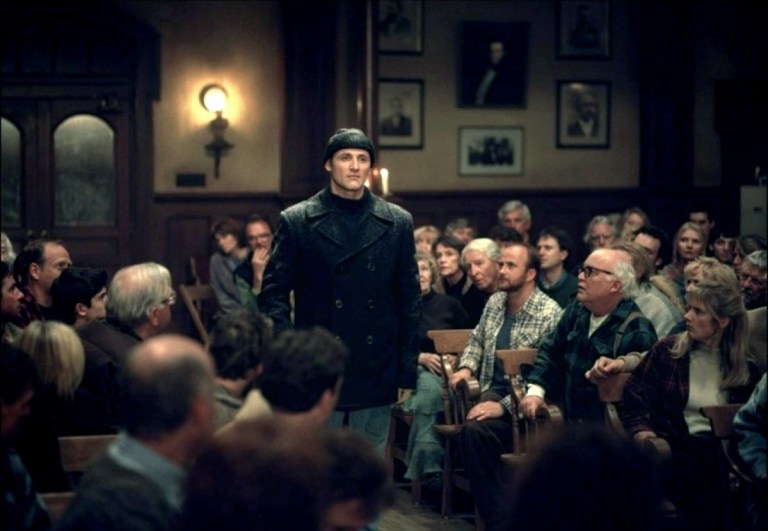 Storm of the Century is a Stephen King made-for-television miniseries. Unlike his other movies, this is not an adaptation of a novel but an original screenplay he wrote. In a small island off the coast of Maine, a town is cut off from the mainland by a storm and must prepare for the storm to get even worse. Right before the storm hits one of the residents is found brutally murdered and the townspeople know it could have only been one of their own. The prime suspect is a mysterious stranger, André Linoge, who has just arrived in town.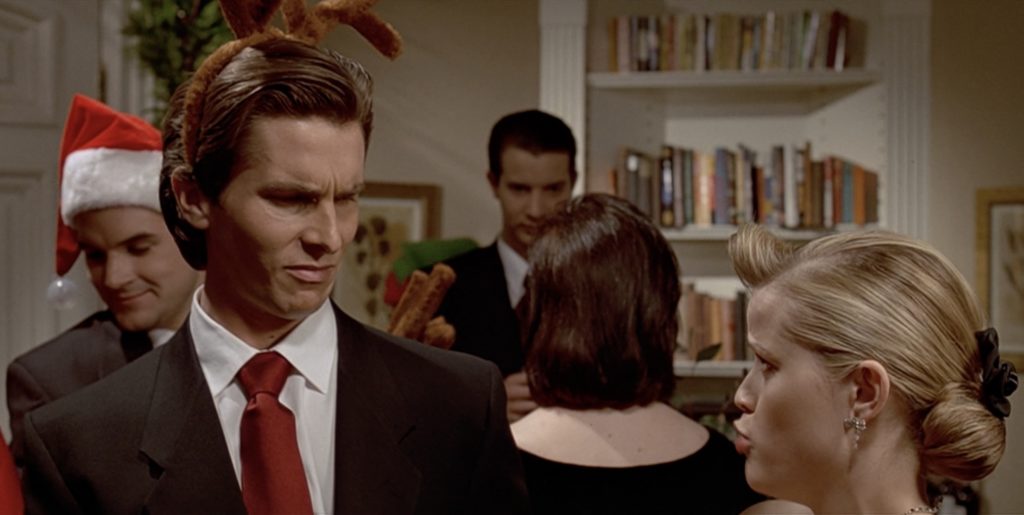 American Psycho is by no means a traditional winter movie. Unlike so many of the films on this list, it does not feature snowed-in landscapes or wintry rural locations. Yet the movie does take place entirely in the winter and has many references to the holidays, but what is more is that the whole atmosphere of the film is steeped in the cold desolation of winter; there are no bright or summery scenes or anything warm about the cinematography.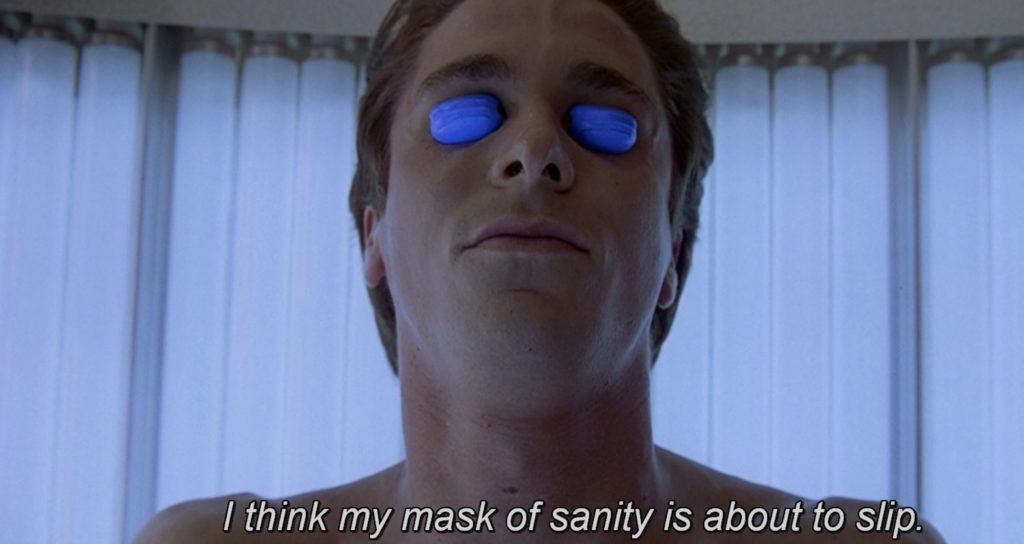 Indeed director, Mary Harron seems to go to great lengths to abstractly and physically portray a setting that is as barren and cold as the serial killer protagonist at the movie's center. It might not be the coincidence that the only visual reference to the sun in the film is the artificial tanning bed and everything else is as drab as the darkest and most frigid night of winter.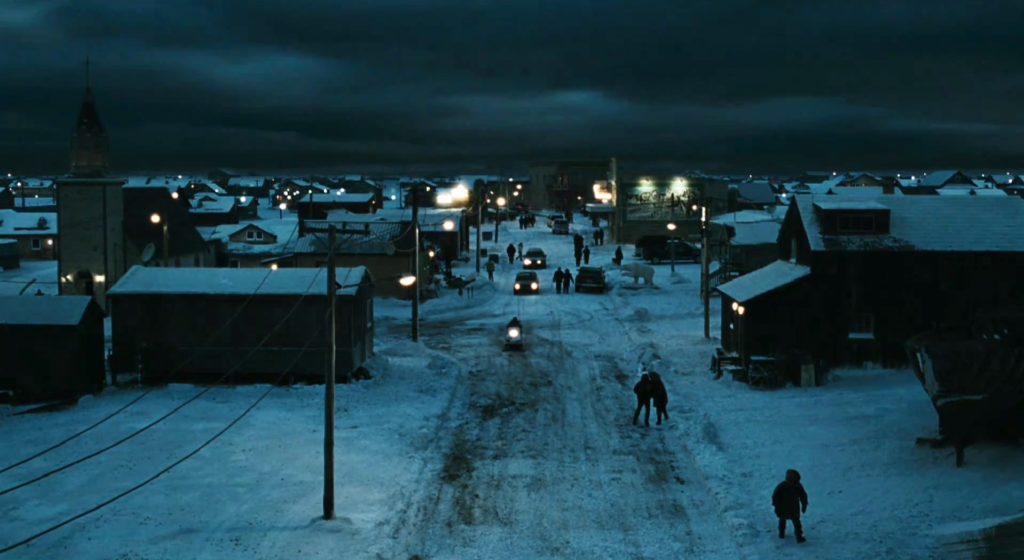 Barrow, Alaska, is situated on the northernmost tip of Alaska, and every year around winter solstice, its residents must endure thirty full days without sunlight. This is why nearly three-quarters of the town's 500 residents vacate Barrow and head south during that month. This time around, a group of vampires preys upon the remaining residents, forcing locals to hide in horror and desperately await the next dawn.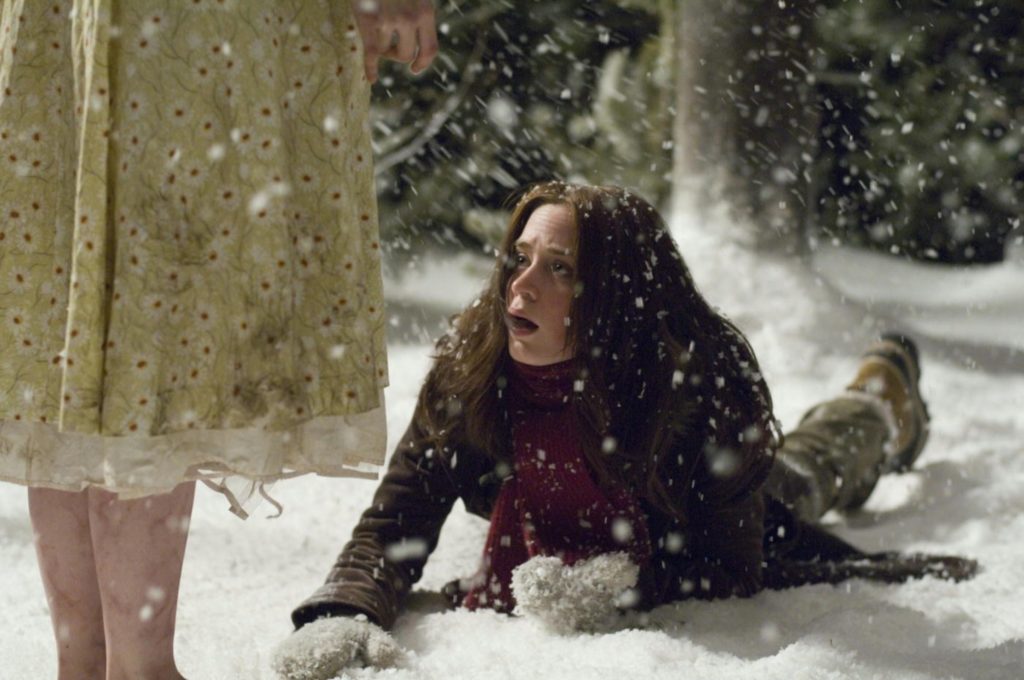 A female student from Delaware who's attending college in Pennsylvania scans a local campus ride-share board and accepts a lift to her hometown of Wilmington for Christmas from a male student. After she complains about the dull industrial scenery on the Interstate headed south, he decides to take a detour along Route 606, which is infamous for its snowy ravines and icy roads. The route is also dotted with crosses that mark accident sites where people lost their lives attempting to navigate it though the winter. To avoid an oncoming car in the middle of the night, the male driver swerves off the road, landing them in a snowdrift—which was NOT what the girl had bargained for when she accepted the free ride.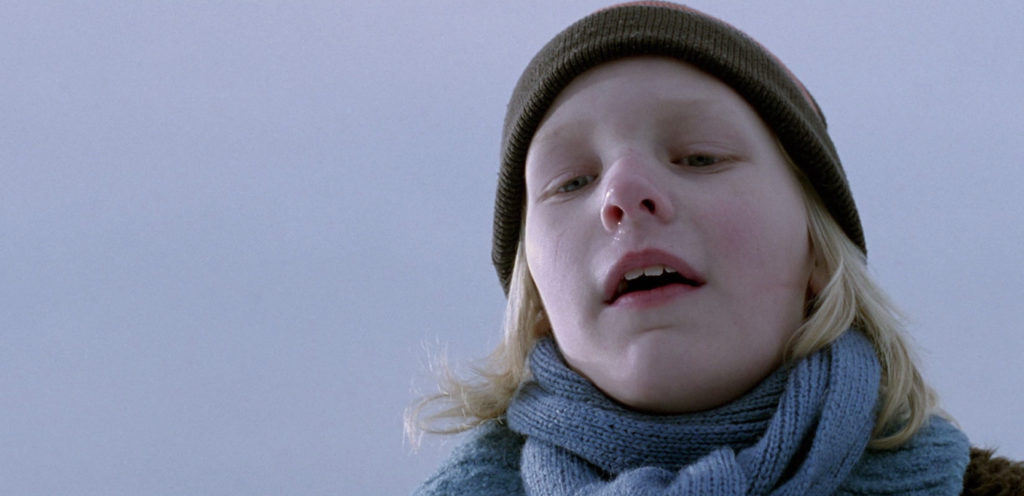 Oskar is a lonely and bullied boy who lives in the frosty climes of Blackeberg, a suburb of Stockholm, Sweden. He meets another lonely child named Eli, and they quickly become friends. Oskar slowly realizes that not only is Eli a male—he's a vampire. But due to their shared loneliness, these two "kids washed up on the shores of despair" bond together and vow to wreak vengeance against their tormentors.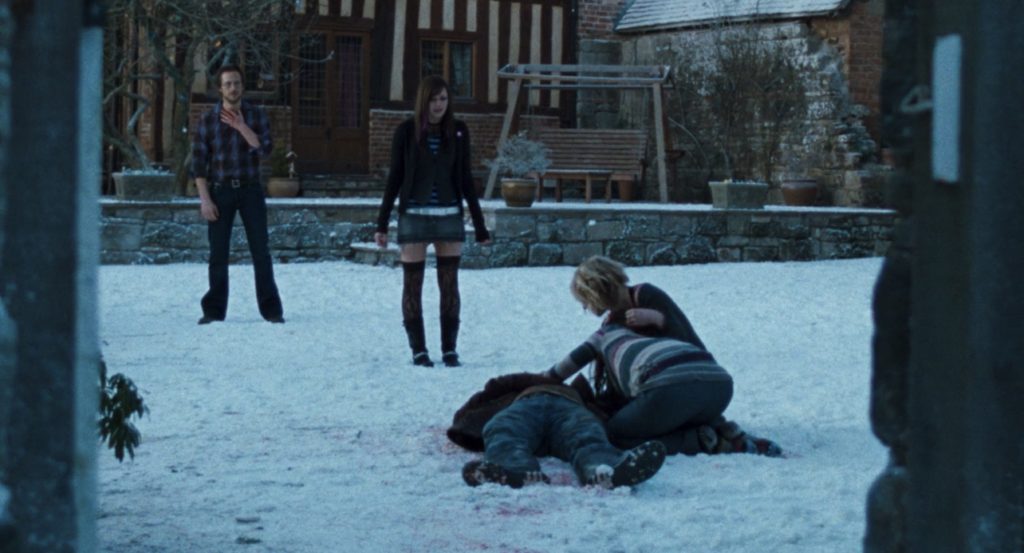 Two couples who seek solace from the hustle and bustle of the Christmas season plan to escape with their children for a relaxing vacation at a remote country house. But then, seemingly out of nowhere, their children begin attacking them. According to ReelFilm: " The movie follows two couples as they converge on a remote country house with their respective broods to celebrate the New Year; chaos ensues as the children fall victim to a mysterious virus that essentially transforms them into vicious (and surprisingly cunning) murderers, with the remainder of the proceedings detailing the surviving adults' attempts at escaping from the increasingly perilous situation alive."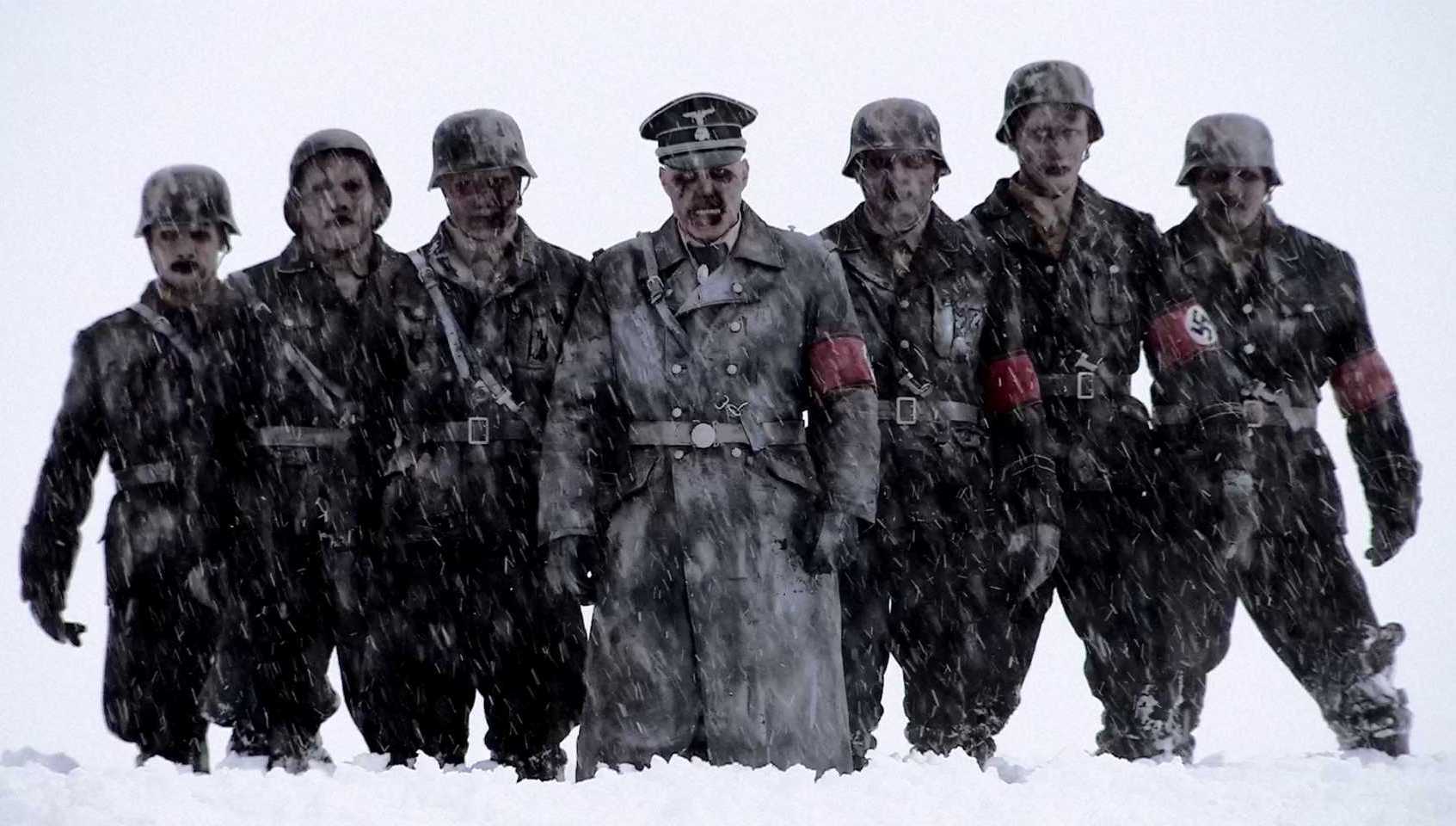 Although anyone who's ever watched a horror movie should know that it's never a good idea to take a ski vacation, four medical students ignore this trope and plow into the frozen woods anyway. In this zombie apocalypse horror comedy, the students are soon tormented by Nazi zombies—walking ghouls dressed in tattered Nazi attire. Roger Ebert gave a mostly dismissive review: "They've finally assembled a horror film entirely from cliches….They even know they're doing it.The film comes to us from Norway, which no doubt explains the snow. Nazi ski patrols did once haunt these slopes."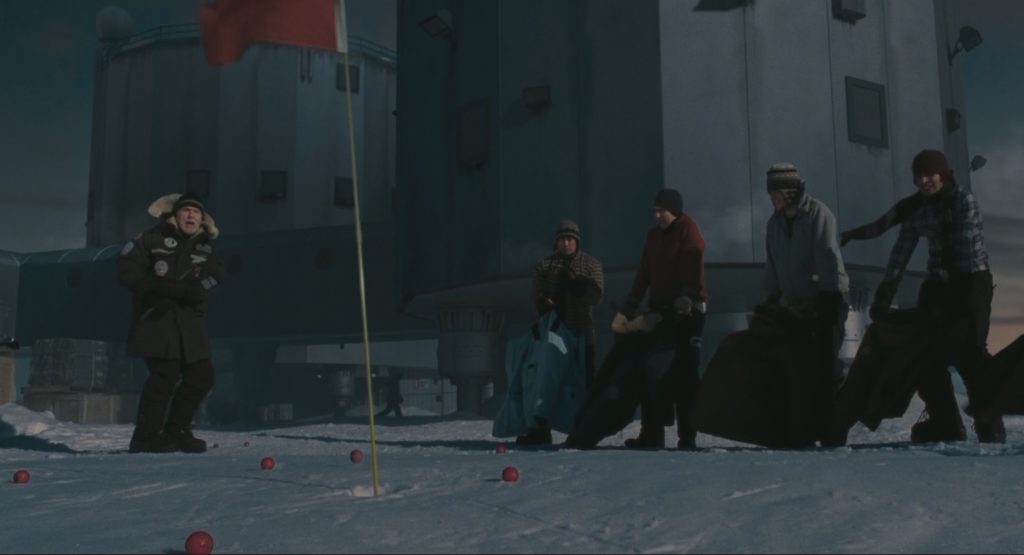 As the sun gets ready to set for a solid six months in Antarctica—the coldest place on earth—a female US Marshal must walk into the cold dead dark air and find a killer. A review in SFGate explains the appeal not only of Whiteout, but of winter horror in general: "Cold climates are a great place for killing people. If I've learned anything about the movies, it's that blood always looks redder, and tackier, when it spatters against the virgin snow."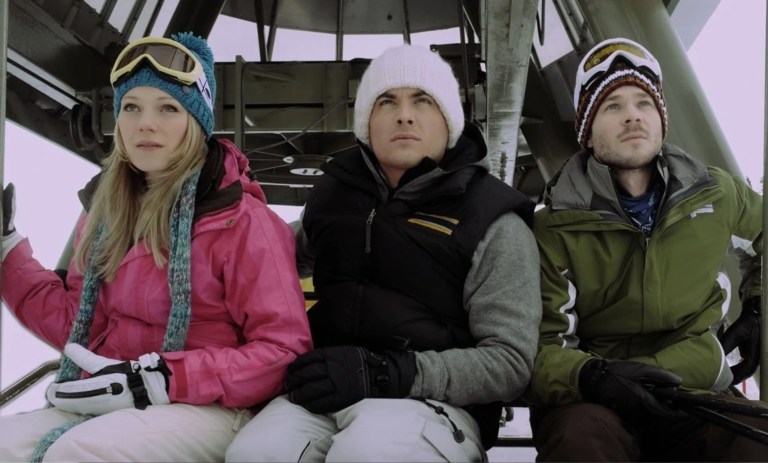 Childhood friends Dan and Joe, along with Dan's girlfriend Parker, are skiing at a resort in New England when a storm starts coming in and the resort starts to close down for the week. The trio begs a chairlift operator to let them go on one more run, but a miscommunication results in the friends being trapped in the chairlift as the ski area closes down around them. Slowly they realize no one has noticed them and help may not arrive for five days.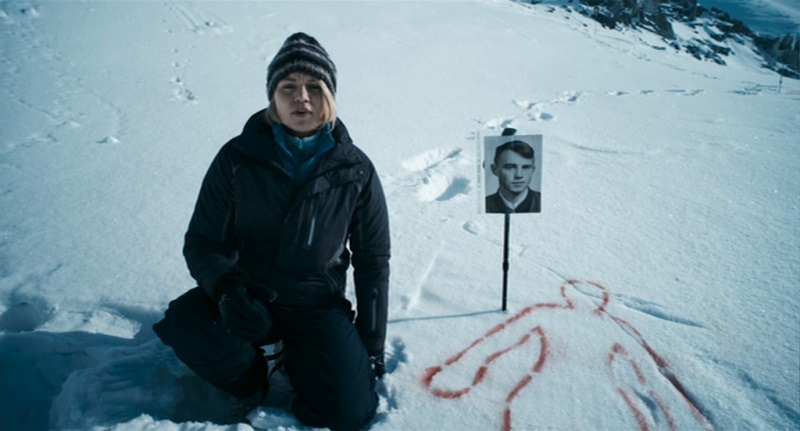 Based on the legendary and still unsolved demise of Russian hikers attempting to scale a snowbound mountain back in 1959, this film takes a found-footage approach to telling the fictional tale of five college students from Oregon who seek to retrace the hikers' step back to where they were found dead. But what they find once they arrive there offers them no comfort. A reviewer at Rotten Tomatoes said: "A mixture of Blair Witch and Chernobyl Diaries, Devil's Pass is an intense and frightening thriller."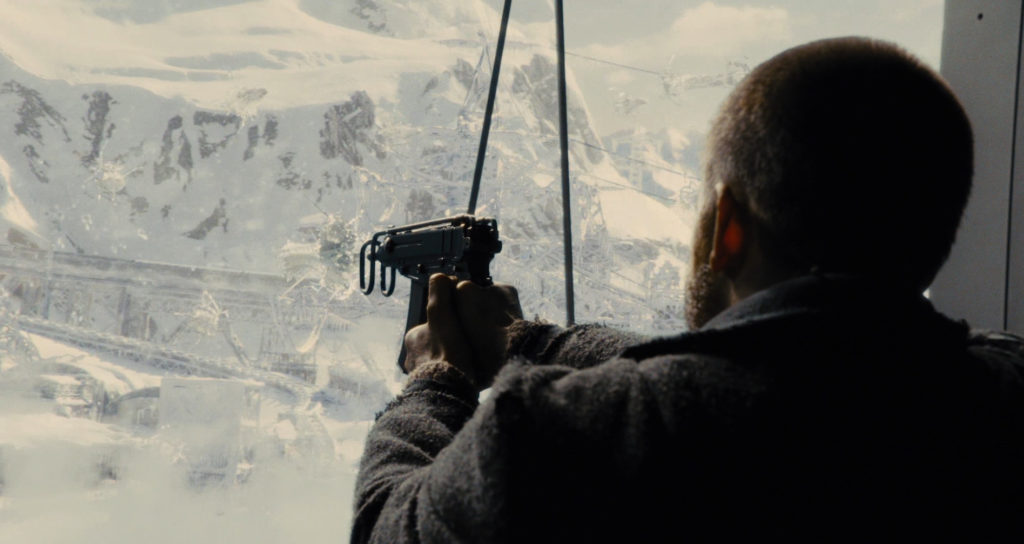 Set at some point in the future after a climate-change experiment designed to halt global warming actually led to an Ice Age, Snowpiercer is the name of a high-speed train that travels the globe, holding the few living remaining humans who survived the big freeze. But even in the train, there is a class system: Toward the front, the rich passengers eat real food and enjoy luxuries that are inconceivable to those back in coach, who are fed protein bars made from dead insects and are forced to do whatever they're told—and a class war seems inevitable. According to The New York Times, "The idea of a high-speed train chugging through glaciers has a children's-book charm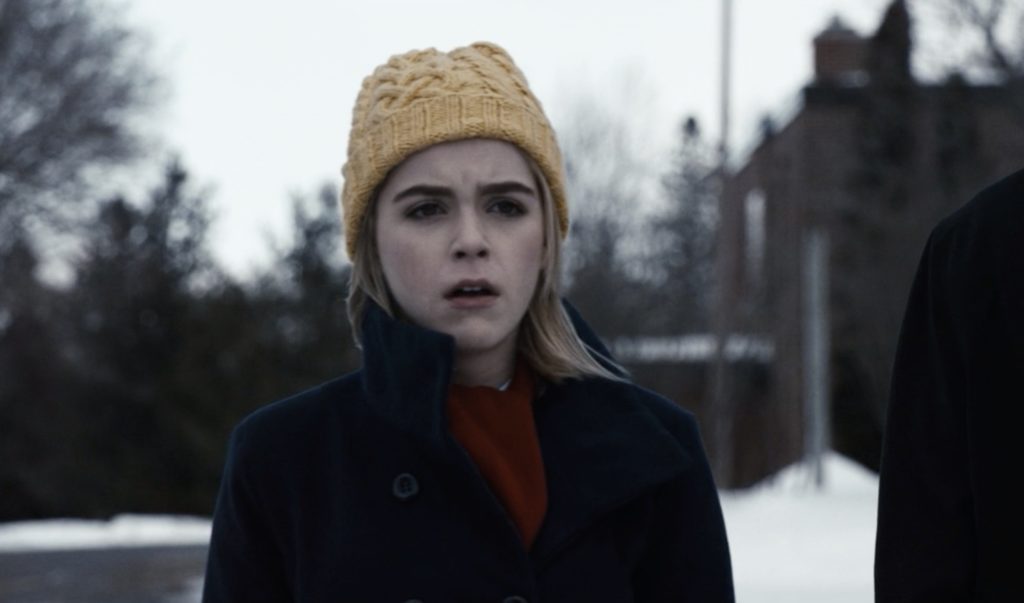 Kat (Kiernan Shipka) is a prep-school student who wakes up in a cold sweat after having a nightmare about her parents' death. She winds up stranded at the prep school when her parents fail to show up and take her home for winter break. Rose (Lucy Boynton) is a pregnant student at the same school who told her parents to come pick her up a few days late while she figures out how to hide the fact that she's pregnant. Stranded at the isolated prep school, they must team together to battle a mysterious evil force.
Oz Perkins' chilling and meditative puzzler is one of my favorites…Great performances across the board, what appears at first to be a story about girls encountering a supernatural force when left behind at their boarding school is revealed to be something even deeper by the end. I love this movie for a lot of reasons, but particularly because of how it touches on an unexplored facet of possession stories.

Mike Flanagan on his favorite horror movies
The Revenant stars Leo DiCaprio as Hugh Glass, a real-life fur trapper from the early 1800s who fought for his survival in the snowy mountains of northern Louisiana after being mauled by a bear. Production initially fell behind schedule and forced the entire film crew to relocate to Argentina as summer approached in Canada, the original filming location. UK Film Review says that DiCaprio plays the role of Hugh Glass "magnificently" and that the movie is "visually stunning."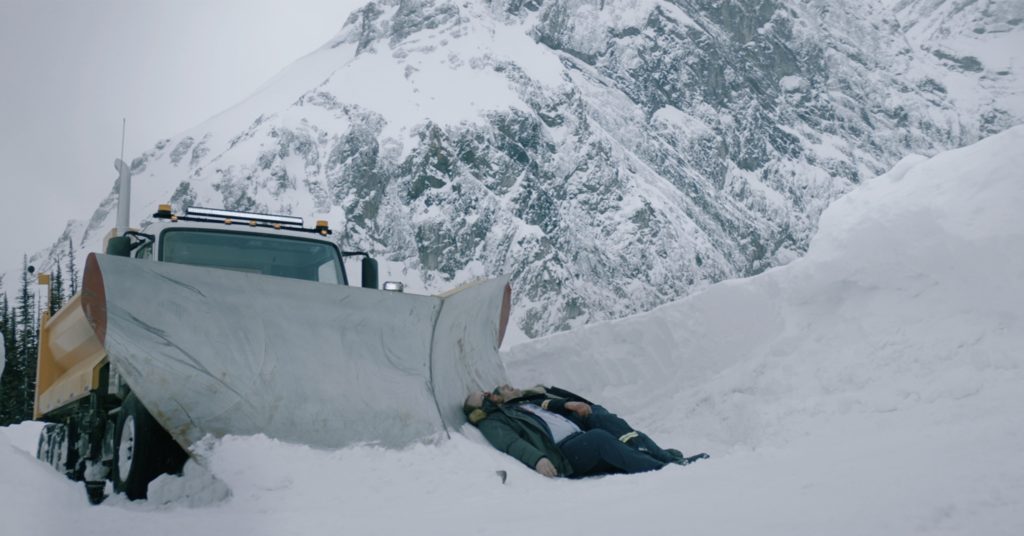 Cold Pursuit is a winter movie that is hard to define but it straddles action, comedy, and horror. The less you know about the movie, the more fun it is to watch. Suffice to say though, Cold Pursuit is the American remake of a Norwegian film called In Order of Disappearance (Kraftidioten) about an honorable snow plow man that revenges the death of his son. It takes place entirely in winter and has many beautiful landscapes of snow in rural areas, ski resorts, and cool cabins. This is not a film for everyone, but those that get it will deeply enjoy the unconventional storytelling techniques.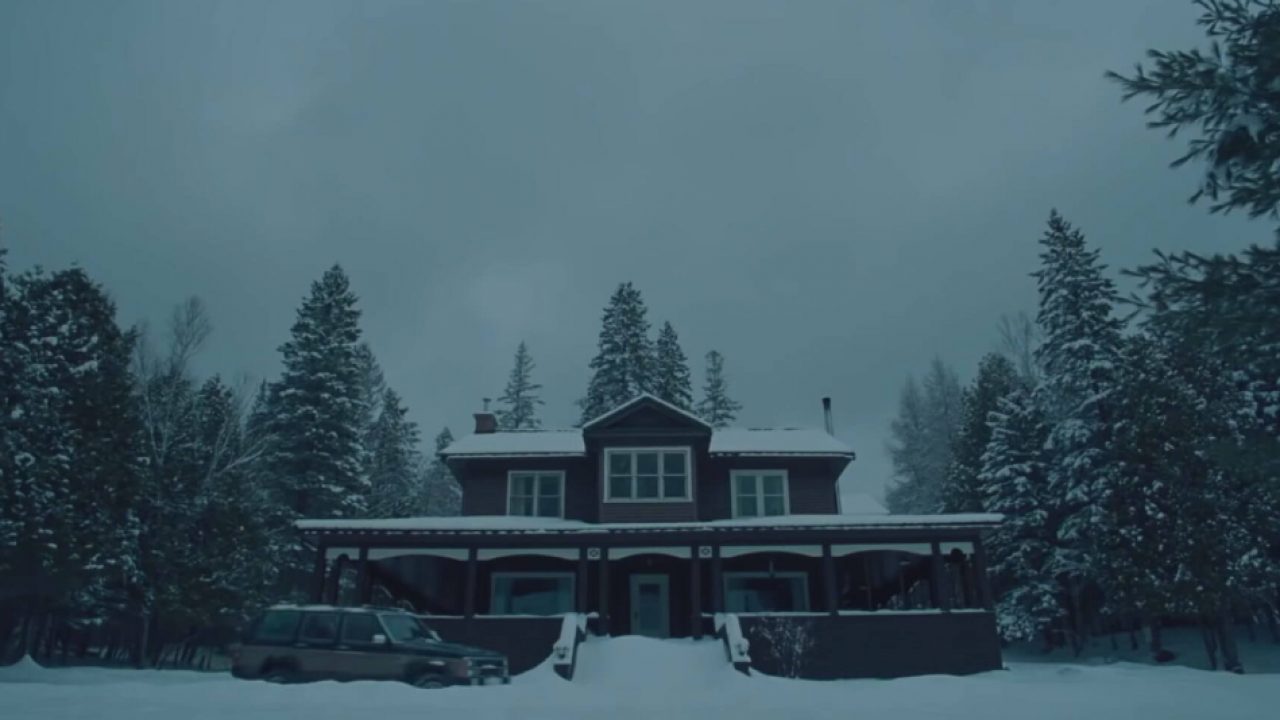 A soon-to-be stepmother named Grace joins her fiancé and his two children for a Christmas vacation at a remote holiday village in the woods. Although relations initially seem warm, things start to chill when a sudden series of unexplained events—all of which seem tied to Grace's past—interrupt their vacation. A review in the Austin Chronicle highlights the importance of the wintry setting: "The icy beauty of the countryside, in contrast with the claustrophobic wood paneling of the lodge, creates two equally terrifying environments to let this psychodrama play out."
The seventh installment of the Paranormal Activity franchise is another found footage film, this time following amateur filmmakers Margot and Chris as they visit Margot's estranged family in an Amish homestead in upstate New York. While visiting, Margot learns about her mother Sarah, who abandoned her at birth. After finding a church in the woods, Margot investigates and discovers the horrifying truth about her mother.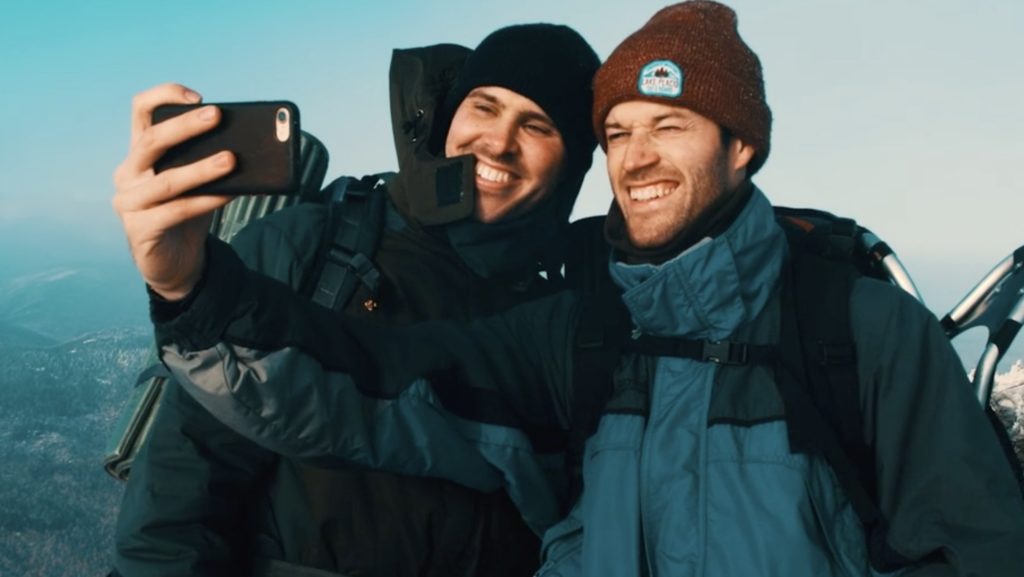 A pair of buddies, against all reason and ignoring the warnings of all previous horror movies set in wintry climes, decide it'd be a good idea to go hiking in Upstate New York's notoriously frosty Adirondack High Peaks. As they settle in a holiday cabin and begin sipping some psychedelic-spiked "tea," things suddenly go horribly wrong. One of the two is mauled to death by an evil Native American creature of legend called The Wendigo, and the other wakes up alone to realize he will soon have to face the monster himself. But is it all a hallucination induced by the tea?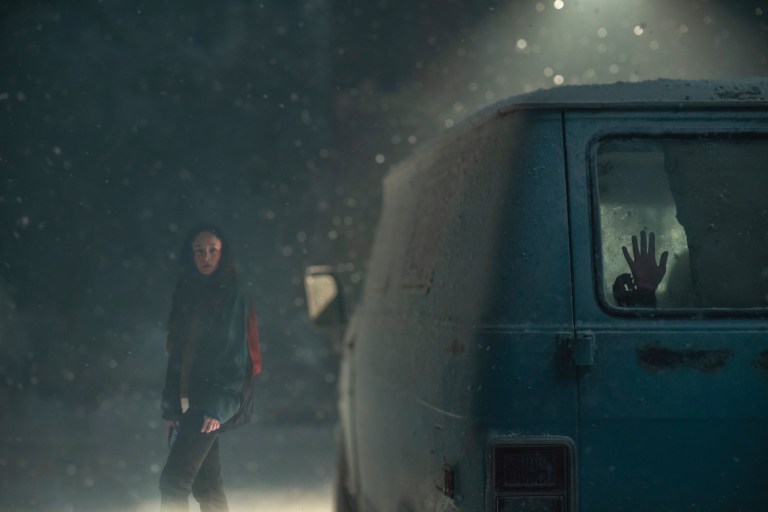 This Hulu original is about a woman, Darby (Havana Rose Liu), who breaks herself out of rehab and steals a car in order to visit her dying mother on her death bed. A massive winter storm interrupts her plans and she ends up taking shelter at a roadside visitors center with four strangers. The creepy setting turns into real danger when Darby discovers a little girl bound and gagged in the back of one of the stranger's van.
Other Winter-Themed Horror Movies