20+ Hotel Horror Movies
Hotel horror movies might make you rethink that next trip or vacation. Here are 20+ scary hotel films.
What are the absolutely scariest hotel movies? From bed bugs to hauntings to the fact that people regularly die in the rooms, there's something about a hotel that will always be a little bit off. There's an inherent uneasiness in being away from home in a strange place, which is why scary hotel movies have an automatic creep factor to them—anything can happen when you're somewhere you don't know.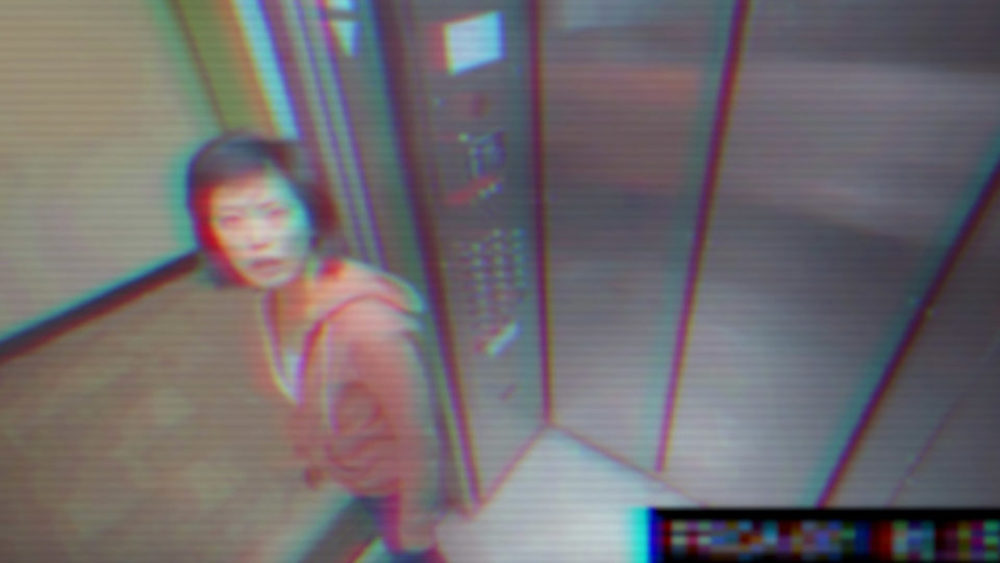 From classic films to newer scares including modern "hotels" like an Airbnb gone wrong, the scary stay-away genre has a multitude of locations for horror fans to enjoy. Here are more than 20 hotel (and motel, inns, etc.) horror movies. Make sure if you're watching this from the comfort of a king-sized hotel bed you double-check those locks.
Hotel Horror Movies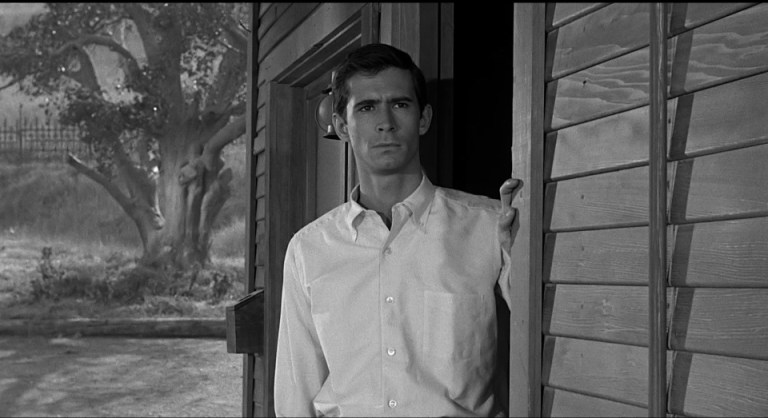 Arguably the most famous of Alfred Hitchcock's work, Psycho (1960) follows Marion Crane who is on the run after embezzling $40,000 from her employer. She stops for a night at the Bates Motel, hiding the money inside of a newspaper, and meets the peculiar and reclusive Norman Bates. After meeting her fate at the hands of an unseen killer in the infamous shower stabbing scene, Marion's sister, boyfriend, and a private investigator set off to the Bates Motel to try and find out what's happened to her only to face not only Norman but his mother Norma Bates. The Bates family home and motel are famously still on the Universal Lot and can be viewed during their studio tours.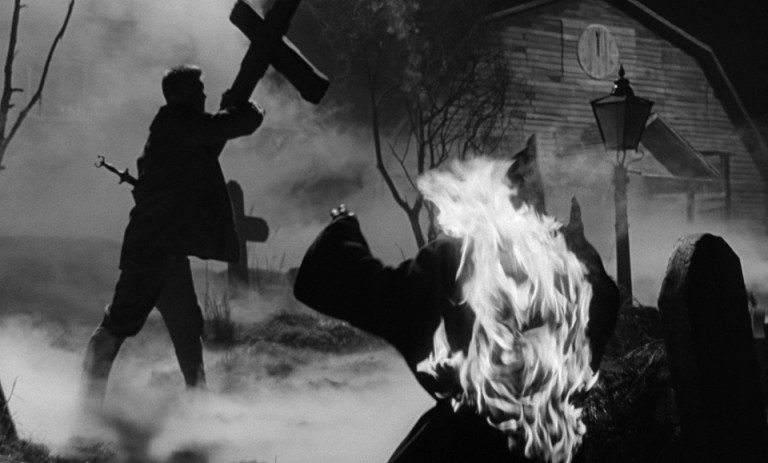 Titled Horror Hotel in the United States, The City of the Dead (1960) centers on a young student, Nan Barlow (Venetia Stevenson), who is researching witchcraft in a small Massachusetts town following a recommendation by her college professor. When the young woman fails to return home, her fiancé follows in her footsteps in an effort to find her, uncovering a sinister plot and some dangerous local traditions. Despite being crucial to the plot, several lines mentioning "Lucifer" near the beginning of the film were omitted in the American release as they "offended" US censors.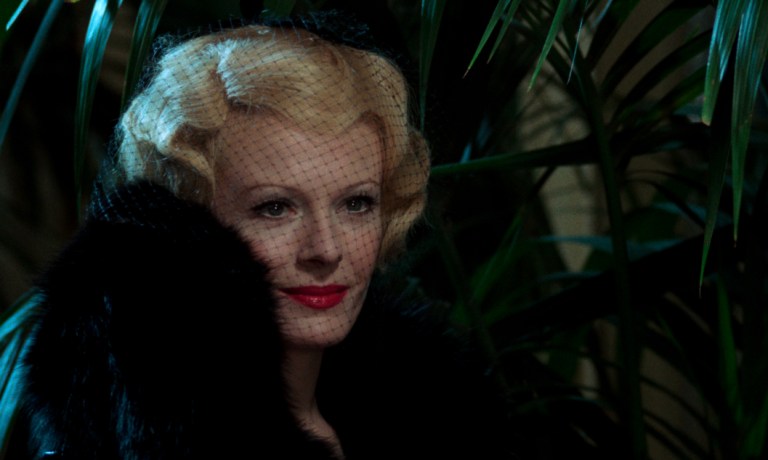 Based on the legends attributed to Elizabeth Báthory, Daughters of Darkness (1971) is an erotic horror film that set in a Belgian hotel during modern times. Báthory, along with her female companion Ilona (Andrea Rau), becomes fixated on a young newlywed couple staying in the same hotel. The film follows the couple as Elizabeth Báthory attempts to fracture their relationship in order to get what she wants from them. With eroticism and blood, Daughters of Darkness is a beautiful and stylish take on sexy vampire films.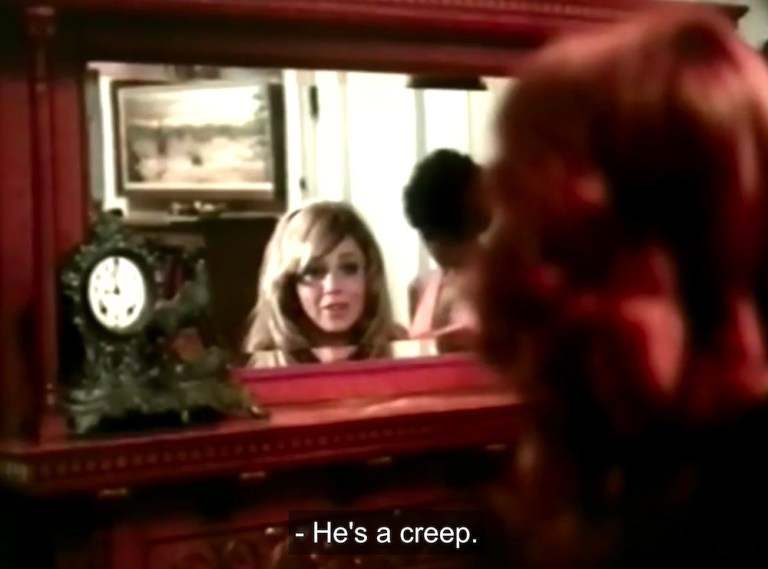 Regina McKee (Linda Gillen) is a college student who finds she's won a trip and a stay at the Red Wolf Inn. When the other guests begin to mysteriously disappear in the middle of the night, Regina discovers there's something much darker happening at the sleepy, quiet Inn, and there is something even more shocking about the family hosting what should've been a relaxing time away. The "fake vacation" narrative would be repeated later in films such as the slasher favorite I Still Know What You Did Last Summer (1998).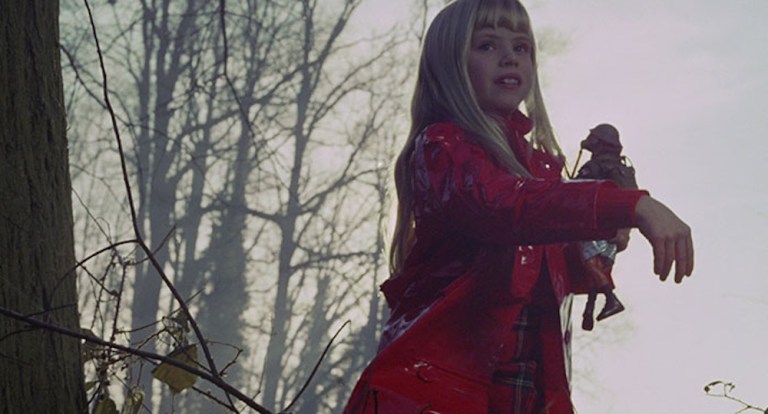 Adapted from the short story by Daphne du Maurier, Don't Look Now (1973) follows the Baxter couple who are coping with the accidental and tragic drowning of their young daughter, Christine. After taking a commission to restore an old church, the couple encounter a pair of sisters who claim they can "see" their deceased daughter and begin to warn them of dangers ahead. For years there have been rumors around that the film's (for the time) controversial sex scene was unsimulated, but actors Julie Christie, Donald Sutherland, and Peter Katz, the film's producer have all denied this as merely a myth.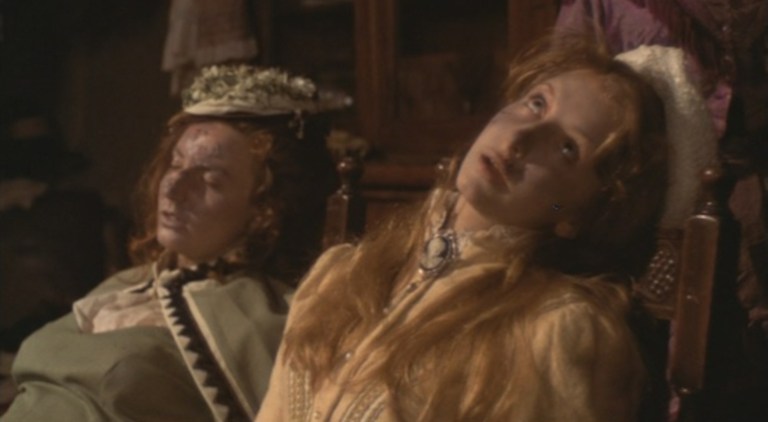 Set in 1896 in Victoria, Australia, a Sheriff sets off to a mysterious inn to investigate why the guests check in only to never check out. The inn, run by an insane woman and her husband, are taking revenge for the deaths of their children years before. At the time of filming, Inn of the Damned was the most expensive movie to be made in Australia with a budget of AU$417,000. AllMovie describes the film as "more odd than good."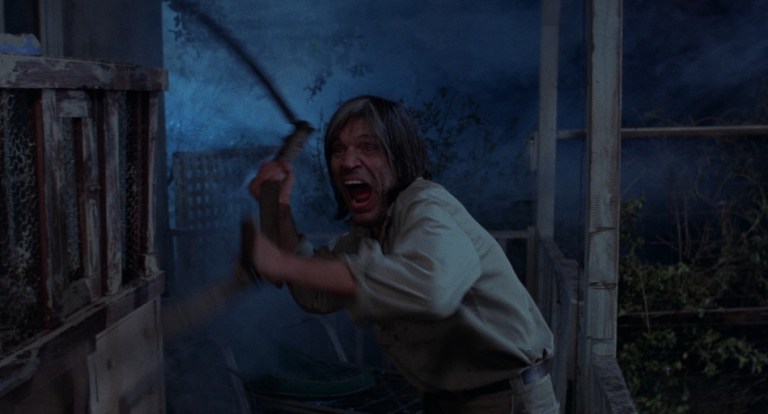 Directed by the great Tobe Hooper, Eaten Alive (1976) is a super fun exploitation movie that attempted to cash in on the successes of Jaws (1975) and The Texas Chain Saw Massacre (1974). In the swamps of Texas, a woman checks in to the Starlight Hotel, only to be attacked by the hotel's crazed owner and eaten by the owner's pet crocodile. That is just the beginning of a wild film featuring the hotel owner, Judd (Neville Brand), repeatedly attacking people with a scythe and sometimes feeding them to his pet. Particularly notable in Eaten Alive is an appearance from Robert Englund as a sex-crazed man named Buck (who provided partial inspiration for the character of the same name from Quentin Tarantino's Kill Bill: Vol. 1).
Arguably the most famous scary hotel movie of all time, The Shining watches as a family descends into madness in an isolated hotel with only ghosts and their thoughts to keep them company during the middle of winter. Based on The Overlook Hotel is based on the real-life Stanley Hotel in Estes Park, Colorado where Stephen King and his wife found themselves the only guests of the massive hotel in late October of 1974. Room 217, the hotel room King stayed in at The Stanley, is still a tourist attraction for fans of the author and The Shining to this day. Though the film is considered a masterful work by Stanley Kubrick, both Jack Nicholson and Shelley Duvall have expressed frustration that Kubrick gets so much credit for the work when the actors gave incredible performances and Stephen King's source material was so good.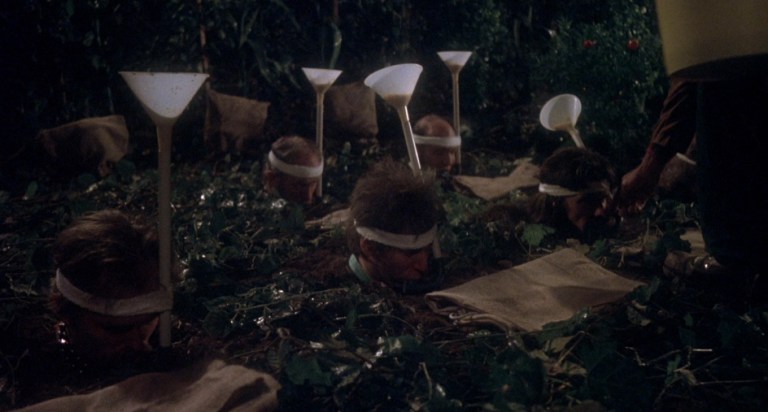 Motel Hell (1980) is an iconic cannibal horror comedy movie about "meat entrepreneurs" Vincent Smith (Rory Calhoun) and his sister Ida (Nancy Parsons) who own a motel, Motel Hello. The siblings set traps for victims on the road near their motel, then they bury their victims up to the neck in their "secret garden," slit their vocal chords so they can't scream, and wait until they are ready to harvest. As the saying goes, "It takes all kinds of critters to make Farmer Vincent's fritters!"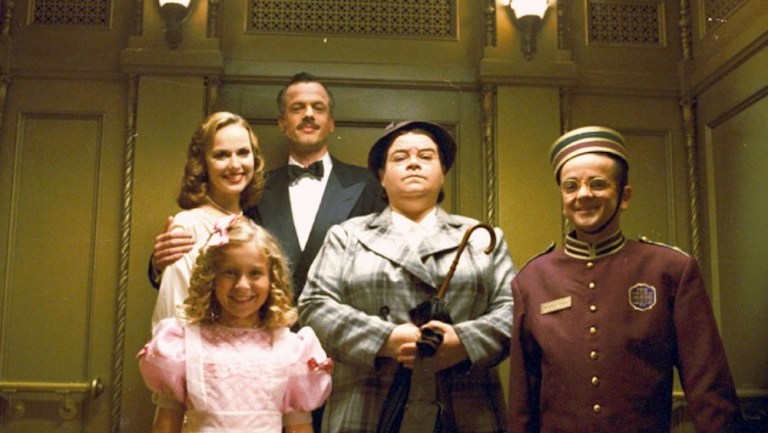 Starring Steve Guttenberg and Kirsten Dunst, Tower of Terror (1997) is a made-for-TV movie that watches as a journalist (Guttenberg) and his niece (Dunst) investigate the disappearance of five people from a luxury elevator sixty years prior. When it's discovered that the five people are roaming the hotel as ghosts, the pair set out to set the spirits free. With shots filmed at the actual Disney ride, this movie was the studio's test to see if there was a market to turn their attractions into films. Following its release were films such as Mission to Mars (2000), The Country Bears (2002), Pirates of the Caribbean: The Curse of the Black Pearl (2003), and The Haunted Mansion (2003).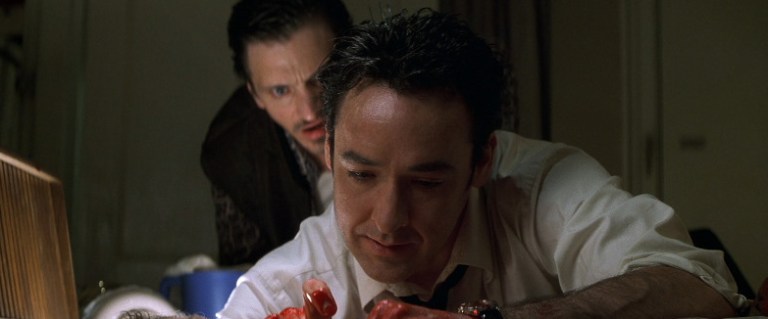 Identity (2003) is a fabulous neo-noir thriller that takes place almost entirely on the grounds of an isolated motel. Flooding caused by a rainstorm stands ten strangers at the motel, and it seems as if one of them may be a killer. As the night goes one, the group uncovers the mysterious connections between, hoping to uncover the truth before they all end up dead. Identity has some great twists in its well-structured mystery.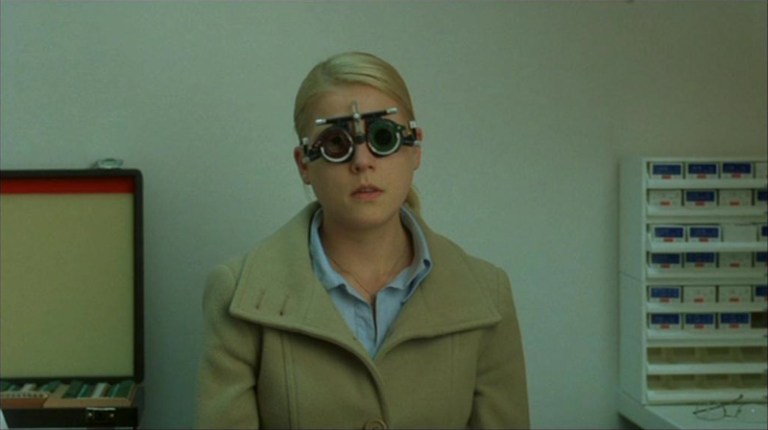 Written and directed by Jessica Hausner, Hotel is an Austrian film that centers around a young woman named Irene (Franziska Weisz) who takes a job as a hotel desk attendant after the previous attendant disappears. When the other employees seem unwilling to answer her questions or provide any explanation, Irene takes it upon herself to find out what happened, even though no one wants the secrets uncovered. Described as "polarizing," Hausner has said of the film: "Hotel is my most problematic film, in a way, because the reaction of the audience was quite controversial. Some people like the film, but a lot of people said the ending was missing; they couldn't enjoy the fact that you cannot get any plausible explanations for what was happening.
Graphic, gory, and nearly unwatchable to some, the first movie in Eli Roth's Hostel trilogy sets the scene where we meet a terrifying organization that kidnaps tourists to allow the wealthy to torture, mutilate, and ultimately murder them. The films have been labeled "torture porn" by many given that they focus so heavily on shock and gratuitous violence to scare the viewer. Despite criticism and disgust, Hostel has been ranked as one of the scariest movies of all time on several different lists.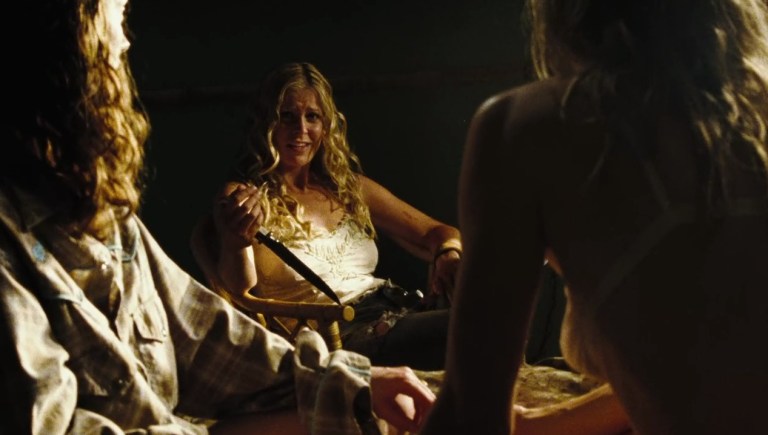 The Devil's Rejects (2005) continues the story of Otis Driftwood (Bill Moseley), Baby (Sheri Moon Zombie), and Captain Spaulding (Sid Haig), three characters that first appeared in House of 1000 Corpses (2003). After the events of the previous film, the trio of killers are on the run from the law. They still find time to have some fun though, so Otis and Baby take a group of people hostage in a motel room during a particularly brutal scene early in the film. Writer/director Rob Zombie has stated that about two minutes of footage from the motel scene had to be cut for its theatrical release (though the footage was restored for home video).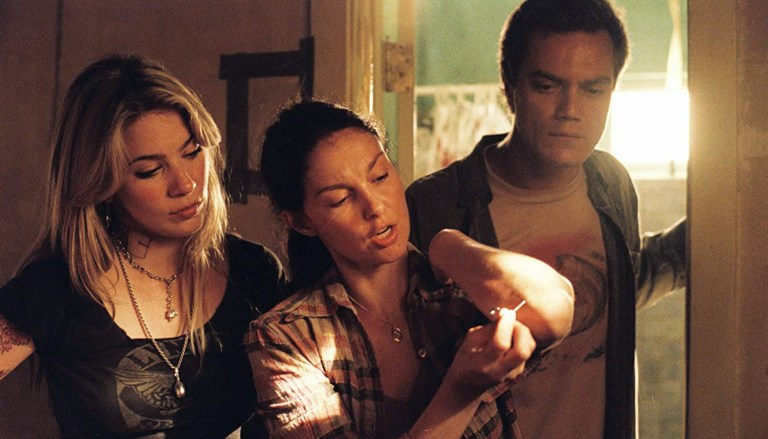 Ashley Judd and Michael Shannon star in Bug (2006), a psychological horror film that can really get under your skin. Judd play Agnes, a waitress living in a run-down motel room suffering from trauma and alcoholism. Agnes meets a drifter named Peter (Shannon) who claims he is being watched by the government, and the pair of them form a bond that only increases each other's paranoia and belief in bizarre conspiracies (including that the government infested Agnes' motel room with bugs as part of an experiment). Bug is wonderfully acted and wonderfully creepy.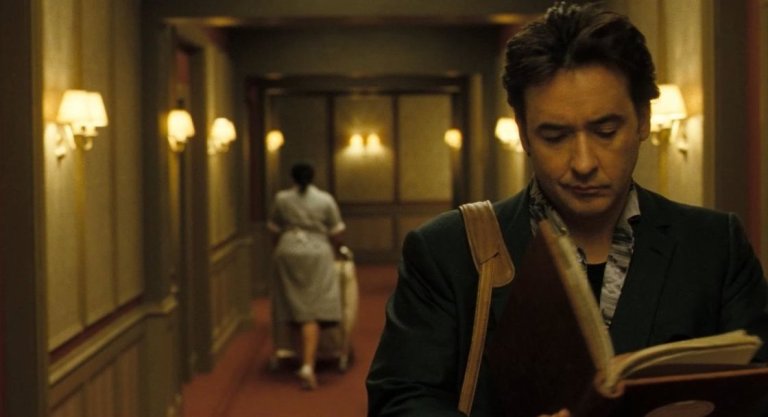 In 1408 (2007), John Cusack stars as Mike Enslin, a skeptical writer who seeks out haunted houses, graveyards, and other places of lore in order to debunk the stories that have been told about them. While traveling between LA and New York, he checks into the otherwise "unavailable" haunted room 1408 at The Dolphin for one night. Despite the manager's pleas to not stay in the evil spirit room, Enslin goes ahead with it only to soon realize his grave mistake. Based on the Stephen King story of the same name, 1408 received mixed reviews from critics but was a box office success.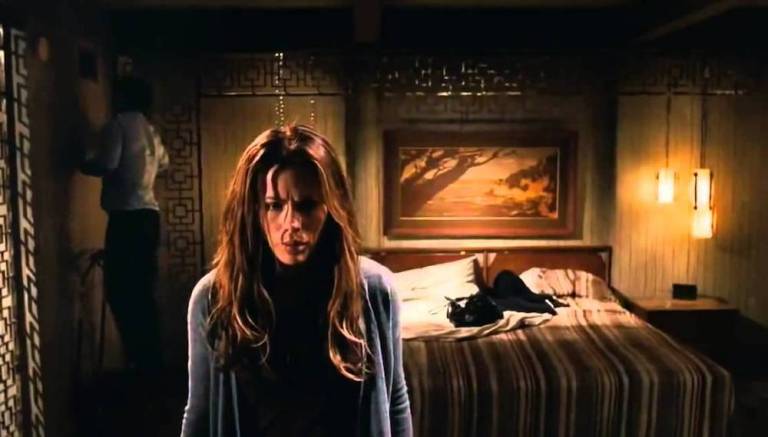 When a married couple (played by Luke Wilson and Kate Beckinsale) becomes stranded at the isolated Pinewood Motel and finds hidden cameras in their room, they realize that they need to either escape or become the latest victims in a snuff film. Similar to films like Paranormal Activity (2007), Vacancy relied on the internet and viral marketing in order to drum up hype for the film. One tactic was TV spots with a toll-free phone number which, when called, would lead callers to a sound that mimicked the motel in the film informing them about "slashing" prices and the "killer" deals that the motel would offer—if there were a vacancy.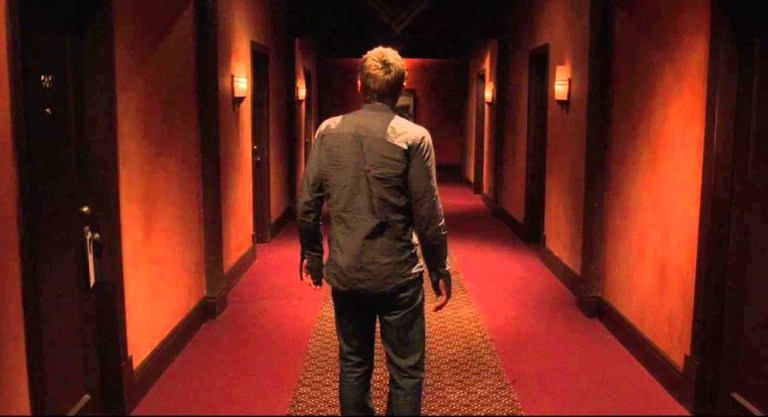 Expanding on his short film also titled Across the Hall, director Alex Merkin tells the story of a man convinced his fiancée is cheating on him, his best friend who comes to his aid, and the people across the hall in the hotel where he waits. Less than two weeks after its release, star Brittany Murphy was tragically found dead in her home. The film would be the last to be released while the young starlet was still alive.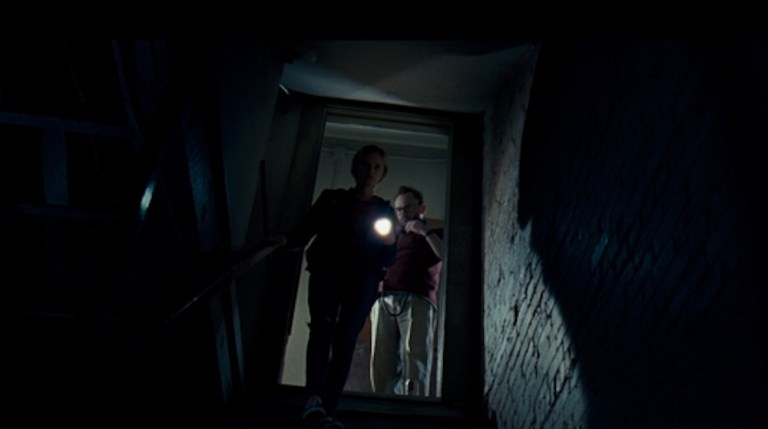 Set in the real-life (and notoriously haunted) Yankee Pedlar Inn, The Innkeepers follows two hotel employees (and ghost-hunting enthusiasts) who experience supernatural phenomena during the hotel's final weekend before closing down. The Innkeepers is an excellent haunted house movie that delivers familiar scares and creeps with superb writing and direction. This is one of the movies that propelled writer/director Ti West (House of the Devil, The Roost) to fame in the horror genre.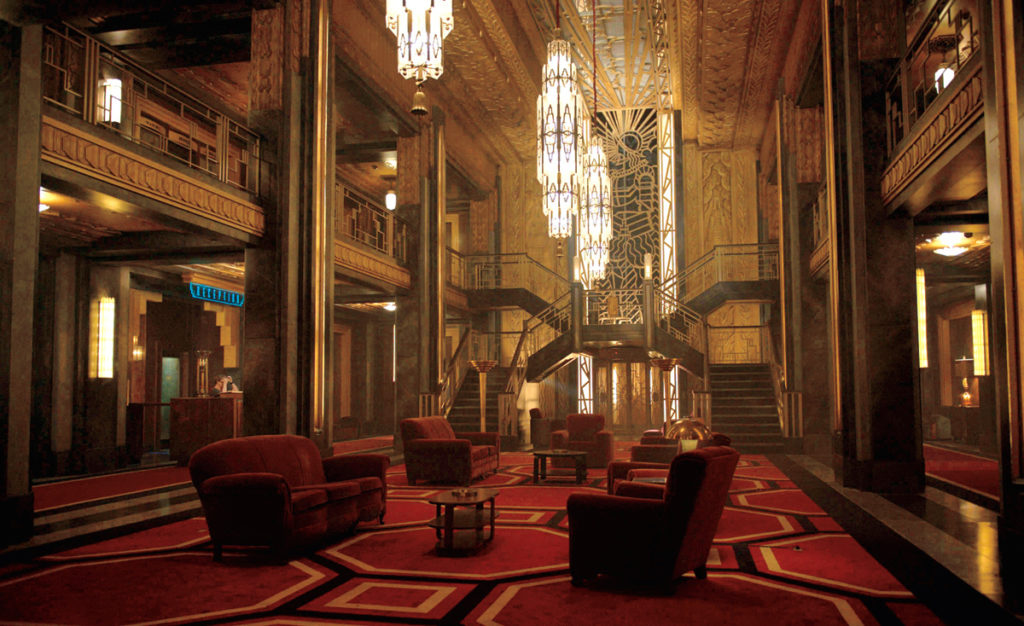 While not a "movie" in the traditional sense, AHS: Hotel is a 12-episode epic story set in the fictional Hotel Cortez. Lady Gaga stars as the mysterious Countess, a woman with a truly dark secret who oversees the hotel and its cast of guests. The Hotel Cortez, while not an actual establishment, was modeled both in look and in story after the Hotel Cecil in DTLA. Episode four of the series, "Devil's Night," even calls back to the Cecil's well-documented history with housing serial killers. Despite receiving more mixed reviews than previous seasons of Murphy's horror franchise, AHS: Hotel would go on to receive many awards including the Golden Globe for Best Actress for Gaga.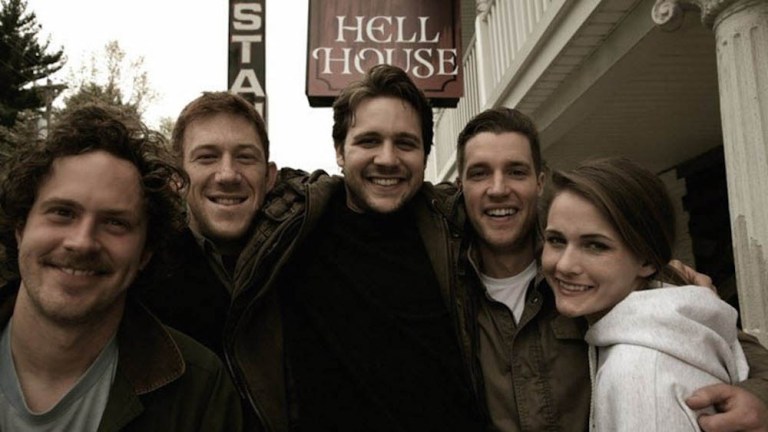 Told through found documentary footage, Hell House LLC watches as events unfold at Hell House LLC, a haunted house/hell house experience set in the abandoned Abaddon Hotel. When an unknown malfunction occurs during the opening night of the haunt, fifteen people are left dead. The film takes place five years after the incident when a documentary crew investigates the tragedy. Their investigation includes footage taken during the original event, as well as new footage of the documentary crew searching through the hotel.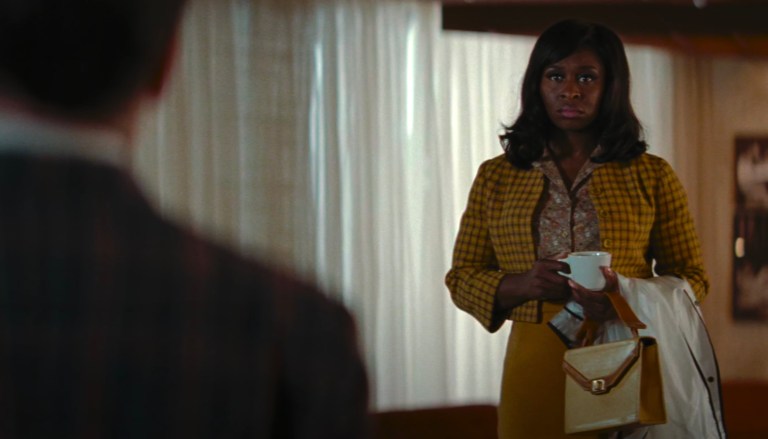 The El Royale is a super creepy hotel on the California-Nevada border. What happens here throughout Bad Times at the El Royale (2018) is full of twists and turns that are both scary, gross, and completely gonzo. The basic plot involves six strangers and an employee at the El Royale whose dark secrets are all uncovered during a single night. With an all-star cast including Jeff Bridges, Cynthia Erivo, Chris Hemsworth, Dakota Johnson, and Jon Hamm, the crazy story unfolds for an action-packed, scary, neo-noir cinematic ride.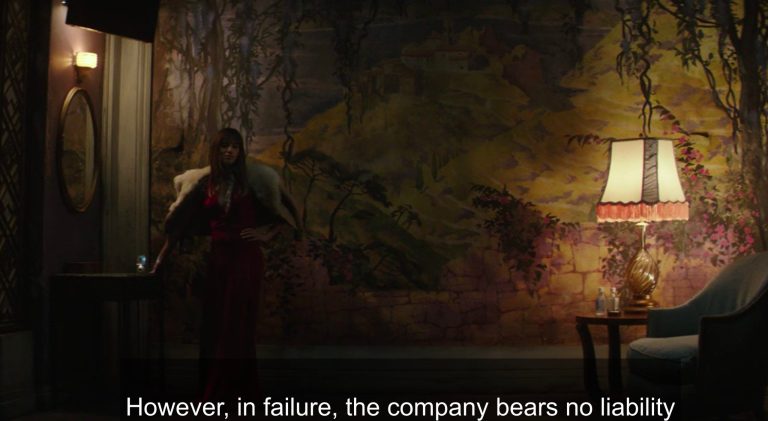 The Hotel Artemis only has three rules: "no weapons," "no non-members," and "no killing of other guests." Jodie Foster stars as Jean Thomas, a nurse running a secret, member's only hospital for criminals in dystopian Los Angeles. Despite receiving critical praise for its script, concept, visuals, and Foster's performance, the film was a box office bomb.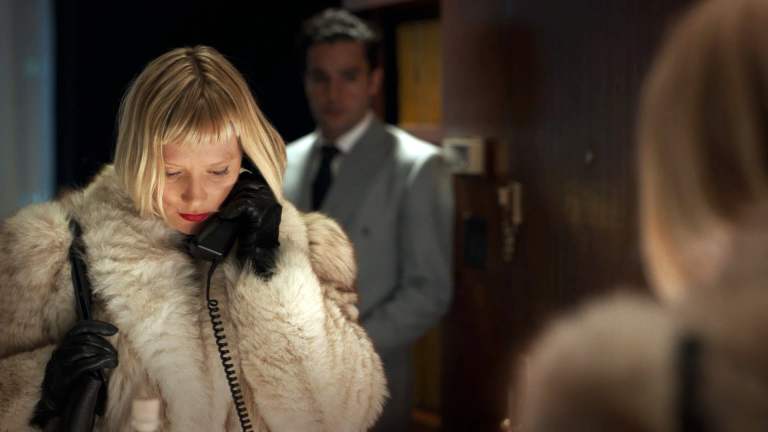 Piercing (2018) opens with a haunting visual: a man is standing over his baby with an ice pick, practicing for his envisioned murder. When Reed (Christopher Abbott) arrives at his hotel room, his intent is to murder a sex worker. However, he is greeted by Jackie (Mia Wasikowska) instead of his intended mark. Jackie is nothing like Reed could've expected, and what ensues is a thrilling ride with an unexpected twist that left critics praising the film.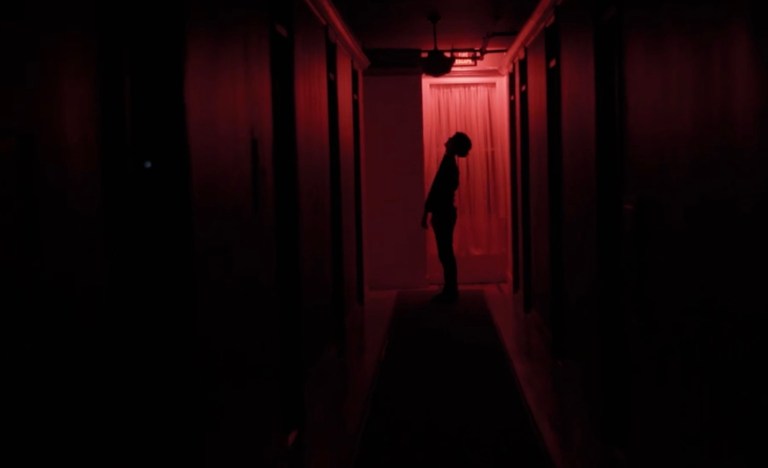 Told almost entirely through a single screencast of various videos and vlogs, Followed (2018) is a scary movie that watches as a controversial internet personality goes to a supposedly cursed hotel and brings the viewer(s) along with him. Mimicking instances like the Elisa Lam case at the Hotel Cecil, the notorious "Elevator Game," and infamous Creepypastas, Followed is a horror movie truly for the digital age. The film has widely received acclaim for its commentary on millennial culture and social media.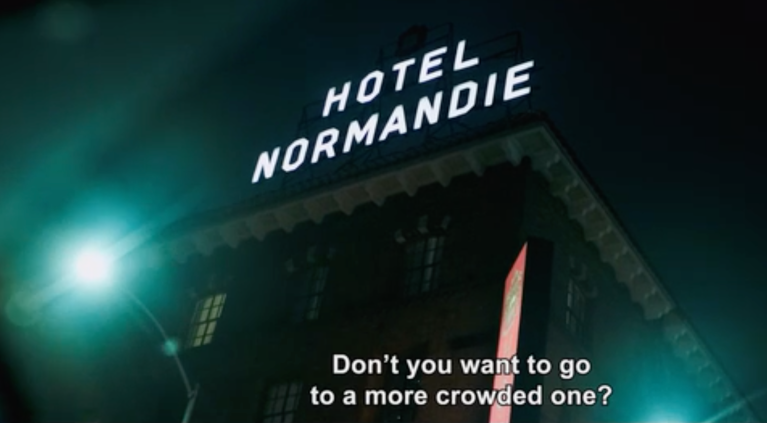 In The Night (2020), an Iranian couple finds themselves in a terror that won't end—a never-ending night, trapped in a hotel with their one-year-old baby, being hunted by their demons both real and imaginary. Variety called the psychological thriller "cerebral" and made note that the final scene is one viewers won't soon be able to forget.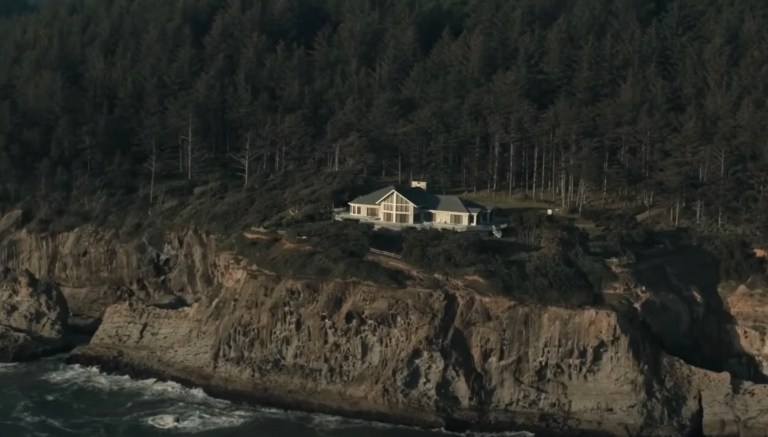 Produced, directed, and co-written by Dave Franco, The Rental is the Airbnb nightmare: what happens when you find hidden cameras on the property and realize your idyllic vacation is about to become worse than any ghost story you could've come up with? Franco has said that the film's ambiguous ending was intentional, partially because it leaves the possibility for a sequel wide open.
Other Scary Hotel Movies
Slaughter Hotel (1971) – This 1970s giallo horror film is set in a sanatorium for wealthy women to rest and recuperate after psychological episodes.
A Candle For The Devil (1973) – Murderous sisters suffering from religious repression and paranoia attempt to hide a murder from the victim's sister in this Spanish horror classic.
New Year's Evil (1980) a mysterious killer threatens to off someone in each time zone on New Year's Eve as a punishment for the "Naughty Girls." The killer repeatedly calls the host of a televised New Year's Eve party hosted inside a hotel.
Ghostkeeper (1981) – Inspired by the legend of the Wendigo, several snowmobilers find themselves stranded in a seemingly abandoned hotel in this cult classic film that almost-was-not due to budget restraints.
The Beyond (1981) – Filmed on location in New Orleans, this Lucio Fulci movie follows a woman who inherits an (allegedly) haunted hotel in Louisiana that may or may not be a gateway directly to hell.
Basket Case (1982) – A young man checks into a cheap hotel in New York City with the intent on getting revenge on the doctor who separated him from his deranged, deformed, and murderous conjoined twin he keeps in a basket. It's kind of goofy, but it's also kind of great.
Mountaintop Motel Massacre (1983) – Described as an "early 1980s drive-in gem," this low-budget film centers around a psychotic woman who returns to her former place of employment after a stay in an asylum and begins murdering the guests one by one.
Bloody New Year (1987) – Partygoers attempt to survive a haunted hotel secluded on a remote island in this '80s British horror movie.
Angel Heart (1987) – Mickey Rourke stars as a private detective who becomes entangled in a neo-noir plot involving dark forces and death in Louisiana. The film got itself into ratings trouble for a sex scene in a hotel, cutting about 10 seconds to downgrade it from an X to an R.
The Witches (1990) – Based on the Roald Dahl story and shot at the Headland Hotel in Cornwall, England, this cult classic starring Anjelica Huston follows a group of evil witches at their hotel convention who masquerade as normal women in order to kill children.
Bride Of Chucky (1998) – The fourth installment in the Child's Play/Chucky increases the comedy in a road movie/love story featuring Chucky and his old flame Tiffany. As dolls, the two share an intimate encounter (AKA: doll sex) in a hotel.
I Still Know What You Did Last Summer (1998) – One year after the events of the first film, the murderous villain has returned to stalk the teens, this time at a luxury resort.
One Hour Photo (2002) – Starring Robin Williams, this psychological thriller and voyeur film is about a photo technician becomes obsessed with a family and devolves into madness. A rendezvous at a hotel room plays a large role in the later stages of the film.
House (2008) – Set in a run-down inn in Alabama, this movie watches seven individuals locked in by a homicidal maniac who demands a dead body by sunrise—or else.
No Vacancy (2012) – A group of people is stranded at a motel inhabited by torturers and murderers. Also known as The Helpers.
Reaper (2014) – Horror Cult Films wrote that "The Last Chance hotel is also one of the stars of the film in its own little way."
Puppet Master (2018) – The reboot of the series that started in 1989 was dubbed "certifiably bonkers and cheerfully offensive" by The New York Times.
Doctor Sleep (2019) – The anticipated follow-up to Kubrick's The Shining, the film (written and directed by Mike Flanagan of Haunting of Hill House fame) revisits little Danny Torrance, now a grown-up, who must protect a young girl with abilities much like his own.
Barbarian (2022) involves a young women that rents an Airbnb in Detroit, Michigan.