An Extremely Unhinged Scene With Justin Long Was Cut From 'Barbarian' (2022)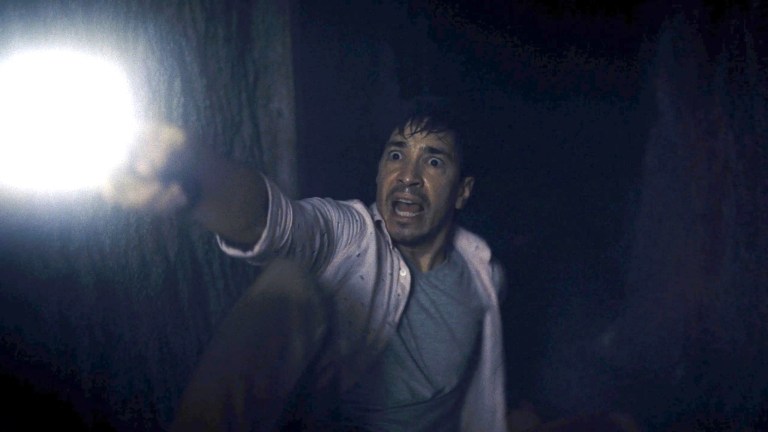 Barbarian (2022) is a surprise hit from writer/director Zach Cregger that is one of the best horror movies of 2022. The plot follows a young woman, Tess Marshall (Georgina Campbell), who discovers the AirBnb she's booked in a sketchy Detroit neighborhood is already occupied by Keith Toshko (Bill Skarsgård). Keith offers to sleep on the couch and give Tess the bedroom so she has a place for the night and she reluctantly accepts, both intrigued by and suspicious of her temporary roommate. If you haven't seen Barbarian, you should stop reading now. The film is best enjoyed without spoilers.
Fans who have seen the film know that there are some pretty unhinged moments in Barbarian. There's also some comic relief in the form of Justin Long's character AJ Gilbride, a disgraced sitcom actor who owns the Detroit home and rents it out via a home rental service. While we don't meet AJ until halfway through the film, his character's fate is pretty ugly.
AJ wanders into a maze of tunnels underneath his semi-neglected home and discovers a large mutant woman who chases him into a pit already occupied by Tess. Though Tess warns AJ that she has figured out that the woman wants them to act as if they are her children, AJ is too afraid and in shock to play along when he is offered a bottle. The most uncomfortable scene in the film follows where the woman drags AJ away and forces him to breastfeed in her lair, where a creepy breastfeeding instructional video plays on her TV.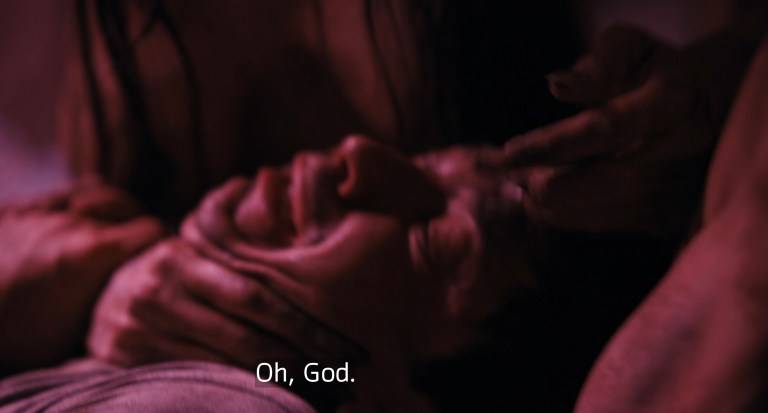 Originally, this scene was going to be even more uncomfortable. Instead of breastfeeding, the woman was going to act as a mother bird with her baby bird and capture a rat to chew up and spit out for AJ to ingest. As Zach Cregger described at a Q&A, the scene would have shown Justin Long refusing to "latch" on to the breastfeeding mom so "she snatches up a rat, chews it up, and baby-birds him … We filmed it perfectly, Justin was such a good sport. Matthew – who plays the Mother – really masticated this prosciutto, and dropped it direct, bullseye into his mouth. It was pretty gross."
Cregger made the decision not to include the scene as he felt it turned the human-ness of the woman into something else by mimicking bird behavior instead of focusing on the motherly (and monstrous) breastfeeding scene. He was also inspired by Steven Spielberg and Jaws (1975) to show the film's monster as little as possible. In addition to Jaws, Cregger was inspired by the non-fiction book The Gift of Fear in writing Barbarian. This is visible in act one's centering of the book's premise, which is about noticing red flags and trusting your intuition.
We realized that it couldn't stay in the movie because you don't want to see the shark too much … And there's no way to show that without getting really up close, and it was just not appropriate yet, so it had to go.

Zach Cregger, Why Barbarian's most disgusting scene was cut
Barbarian has been one of the best horror surprises of 2022. The film has already earned $42 million internationally against its $4.5 million budget. It has a 92% rating on Rotten Tomatoes and was just added to HBO Max for more audiences to enjoy.