30+ Best Horror Movies on HBO Max — November 2022
Here are all the best horror movies on HBO Max.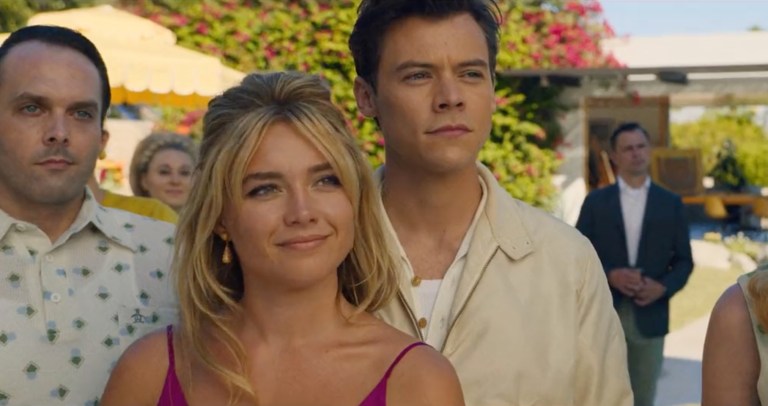 HBO Max is a one-stop-shop for horror enthusiasts' every wish. From contemporary frights that interweave sociopolitical issues with startling jump scares to the classics that have sculpted the genre across decades, the collection is quite unique among the streaming platform's contemporaries.
The likes of Netflix and Hulu offer a seemingly never ending onslaught of horror movie options, but the majority never made it to the silver screen; they often feature old-hat horror contrivances, low-budget special effects, and unfamiliar faces. They're okay in an hour of gore-hungry desperation, but they don't exactly move the needle forward concerning genre experimentation.
On the contrary, HBO Max's curation is pointed. Almost every offering seems to exist with a specific intention. There are notable trendsetters like The Shining (1980) and Frankenstein (1958)— the former catalyzed a trend of frightful films about descents into madness, and the latter virtually kickstarted the monster-movie craze. Movies like Misery (1990), The Witch (2015), and The Lighthouse (2019) must bow their hats to The Shining. Ex Machina (2014), The Skin I Live In (2011), and Robocop (1987) can thank Doctor Frankenstein for reanimating the dead and placing humanity's own monstrous impulses under a microscope.
Despite HBO Max's vast collection of classics, it doesn't skimp out on modern horror masterpieces. It unquestionably boasts some of the best horror films of the last decade. From 2013's The Conjuring to 2021's Nightmare Alley, these recent flicks feature all-star ensembles, relevant thematic undertones, and jaw-dropping set designs.
Smaller, more intimate features also have a place on the platform. Antlers (2021) and The Night House (2020) both reign in the scope of HBO Max's higher-budget ventures but present incomparable performances and taut scripts that supersede the need for visual grandeur.
The horror movies offered on HBO Max and the platform's impeccable curation are best described as "masterclasses in the genre," and this list highlights some of the most notable freaky films the streamer has to offer.
New Horror Movies on HBO Max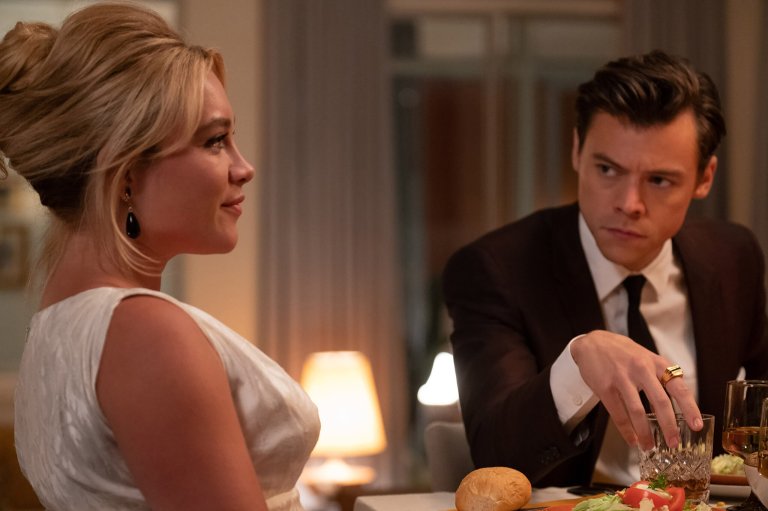 Release Date: September 23, 2022
Why Watch It? There are many reasons to watch Don't Worry Darling. You could be a fan of The Stepford Wives or want to see a film about feminism and patriarchy. You could be a Harry Styles (or Florence Pugh) super fan. You could just be curious about all the behind the scenes drama. While viewers tend to agree the film is slow, there are a lot of good elements and a compelling story here, even if it's not organized into a perfect final product.
Official Description:A 1950s housewife living with her husband in a utopian experimental community begins to worry that his glamorous company could be hiding disturbing secrets.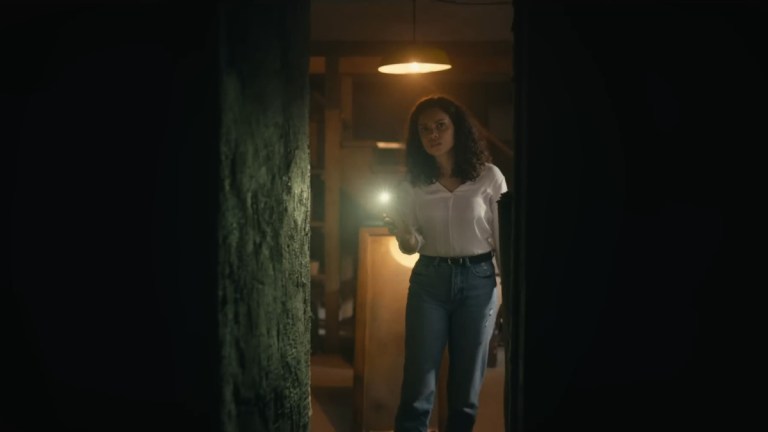 Release Date: September 9, 2022
Why Watch It? A surprising horror movie that's best to watch with as little information as possible. Ostensibly about a creepy setup where strangers Tess Marshall (Georgina Campbell) and Keith Toshko (Bill Skarsgård) book the same AirBnb, the film opens up into sheer terror in unexpected ways. Barbarian is a real crowd pleaser for horror fans, and there might be a grin on your face when the credits roll.
Official Description: A woman staying at an Airbnb discovers that the house she has rented is not what it seems.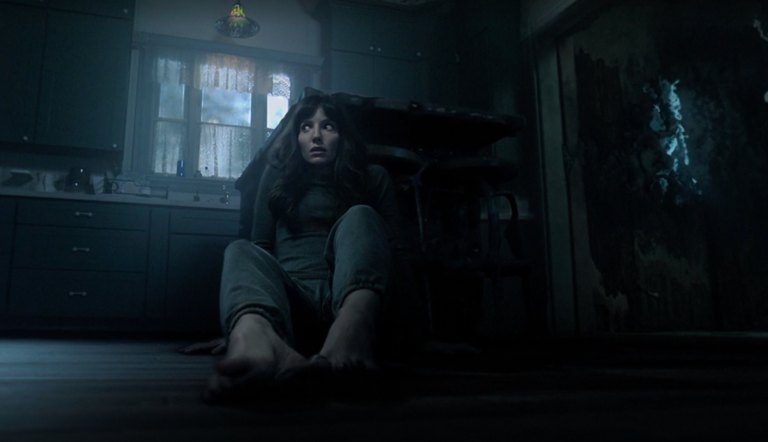 Release Date: September 10, 2021
Why Watch It? A distinct salute to Giallo cinema — a mystery subgenre containing gore, psychological thrills, and crime fiction — Malignant prioritizes atmosphere over narrative. It eschews jump scares in favor of stomach-churning visuals and an eerie score.
The film is quintessential James Wan, exposing the director's penchant for frenzy filmmaking with camera angles that zoom through peepholes and ricochet down corridors. The film's beautiful lunacy culminates in an utterly bonkers final twist that left critics divided as to whether it was effective or simply ineffable.
Official Description: From James Wan comes this innovative horror film about a young woman whose shocking visions are in fact terrifying realities.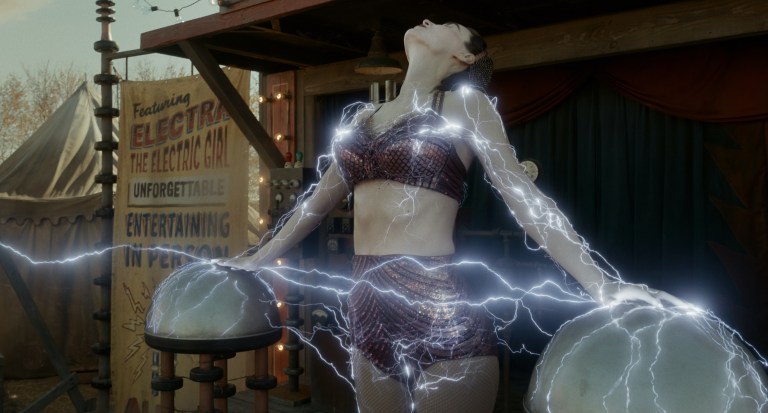 Release Date: December 17, 2021
Why Watch It? Guillermo del Toro's modern take on 1947's classic noir thriller Nightmare Alley offers a pulpier perspective brimming with rich cinematography. The film features a signature gold and emerald color palette with glamorous jewel-toned costumes and an art deco-inspired set design.
Bradley Cooper plays a sketchy carnival man across from Cate Blanchett's deceptive psychiatrist, and their performances boast a mesmerizing pretense of nonchalance and hubris. It's a stylish film that doesn't skimp out on exploring the depths of its protagonists' motivations and struggles.
Official Description: A manipulative carnie and a devious shrink join forces in Guillermo Del Toro's riveting neo-noir remake of the 1947 classic.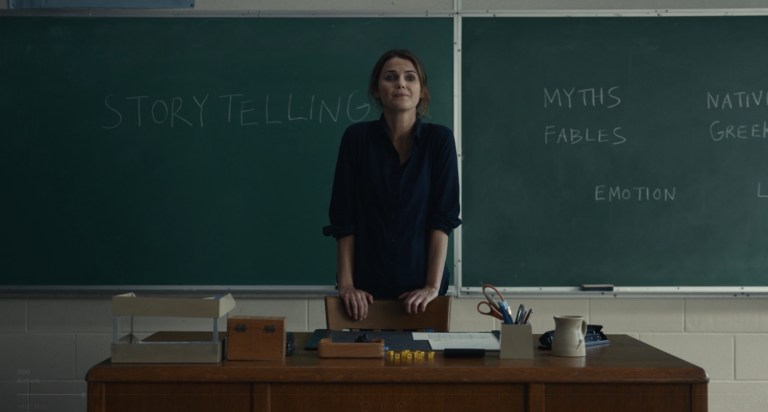 Release Date: October 29, 2021
Why Watch It? Combining mystery with local folklore, Antlers operates as equal parts allegory and quintessential creature feature. Though its narrative and thematic undertones are a bit mismanaged, the film contemplates the issues facing small-town America and draws attention to the Native American plight.
The supernatural elements — often suggested but rarely demonstrated — maintain the movie's ceaseless sense of doom. The slow-burning tale also benefits from a then-15-year-old Jeremy T. Thomas, whose performance — nimbly balancing childhood innocence with unnerving awareness — inspires simultaneous empathy and skepticism.
Official Description: Small-town teacher Julia (Keri Russell) notices something is "off" about one of her students after he shares disturbing stories evoking local lore. Once learning the child is harboring a dangerous secret, the story takes a terrifying turn.
Release Date: October 15, 2021
Why Watch It? What beats Jamie Lee Curtis' Laurie Strode teaming up with fed-up townsfolk to defeat Michael Meyers after his decades-long murdering spree? This horror movie is simple syrup for the soul.
Those looking for hardcore violence and an iconic scream queen turned warrior badass won't be disappointed. It doesn't necessarily move the franchise forward or traverse the unexplored, but it's fan-service filmmaking with good ole gallows humor and gallons of gore.
Official Description: Evil dies tonight. Survivors of Michael Myers' first rampage decide to take matters into their own hands, forming a vigilante mob that sets out to hunt Michael down, once and for all.
Release Date: October 22, 2021
Why Watch It? Director Edgar Write's dramatic horror is a love letter to '60s fashion, pop culture, and the bohemian allure that defined the Soho of yesteryear. Last Night in Soho is both a romantic time-traveling escapade and a twisty-turny window into the depths of the psychologically fractured.
Anya Taylor-Joy and Thomas McKenzie play intriguing polar opposites, with the former's blatant vulnerability complementing the latter's assuredness. Their chemistry is palpable, as they pull back the curtain on the glamor and glitz that defined the era, revealing a degraded and seedy underbelly not so different from the present.
Official Description: Visionary filmmaker Edgar Wright (Baby Driver, Hot Fuzz) puts his unique cinematic stamp on the horror genre in Last Night in Soho. Set in London, the psychological thriller stars Thomasin McKenzie (Jojo Rabbit), Anya Taylor-Joy (The Witch), and Matt Smith (Doctor Who).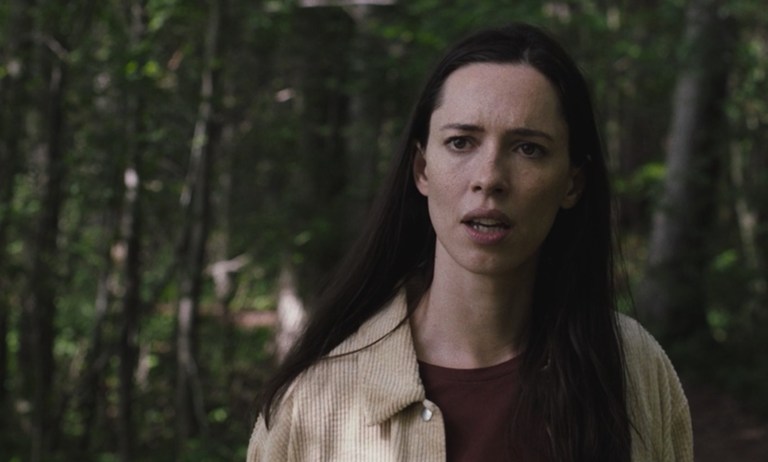 Release Date: August 20, 2021
Why Watch It? Rebecca Hall's relatable and engrossing performance as a despondent yet determined widow carries The Night House. The film is an intelligent horror movie, opting for an emotionally compelling foundation, unpredictable yet inevitable character shifts, and sheer tension over shock-based terrors.
One's own mind can be the scariest place to inhabit, and this film ensures audiences know just that. Blood-stained footsteps with no identifiable source, hidden messages in notebooks, and slamming noises from afar make The Night House a chilling suspense story with a satisfying (albeit unremarkable) conclusion.
Official Description: A widow digs into the past after eerie visions begin haunting her at the idyllic lake house built by her late husband.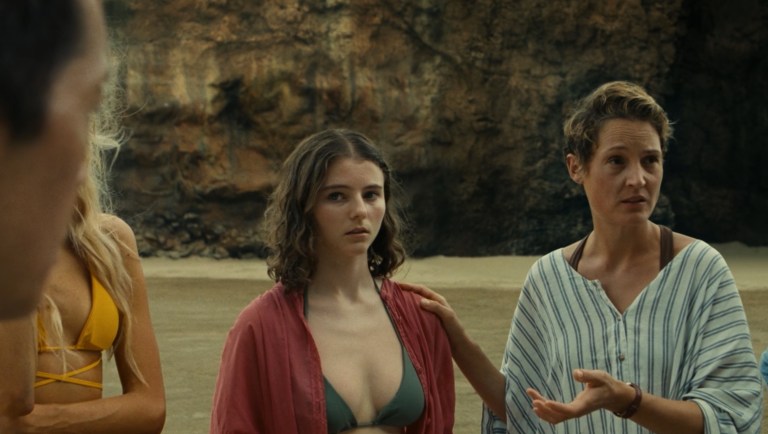 Release Date: July 23, 2021
Why Watch It? M. Night Shyamalan's Old is an ambitious film that spans multiple genres – family drama, horror, sci-fi, and even comedy — as the mystery at the center unfolds with each frame. Though at times tonally jarring, the actors' compelling performances breathe humanity into a lacking script.
Old ranked #9 on Creepy Catalog's list of the best horror movies of 2021. It's an enviable foray into horror realism because "everything that happens in the plot will happen to you." Everyone ages. Everyone dies. The simple truths at the film's core up Old's provocative nature.
Official Description: In this chilling thriller from M. Night Shyamalan, a family on a tropical vacation discover the secluded beach they are relaxing on is somehow causing them to age rapidly – reducing their entire lives into a single day.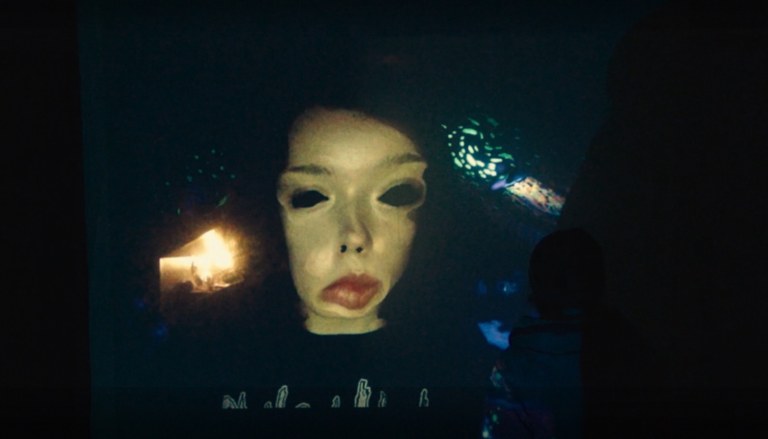 Release Date: January 31, 2021
Why Watch It? The coming-of-age horror venture puts teenage anger on display while maintaining an artsy, haunting atmosphere. Though it can be a little weird and too Indie for slash-and-bash horror enthusiasts, it benefits from an original twist on the "body horror" concept.
We're Going to the World's Fair is a thought-provoking journey through the isolation tied to adolescence in a rapidly-expanding digital age. The story unravels slowly and with precision. Here, the frights are subtle and cerebral. If you know what Creepypasta is, We're All Going to the World's Fair will hit just right.
Official Description: Alone in her attic bedroom, teenager Casey becomes immersed in an online role-playing horror game, wherein she begins to document the changes that may or may not be happening to her.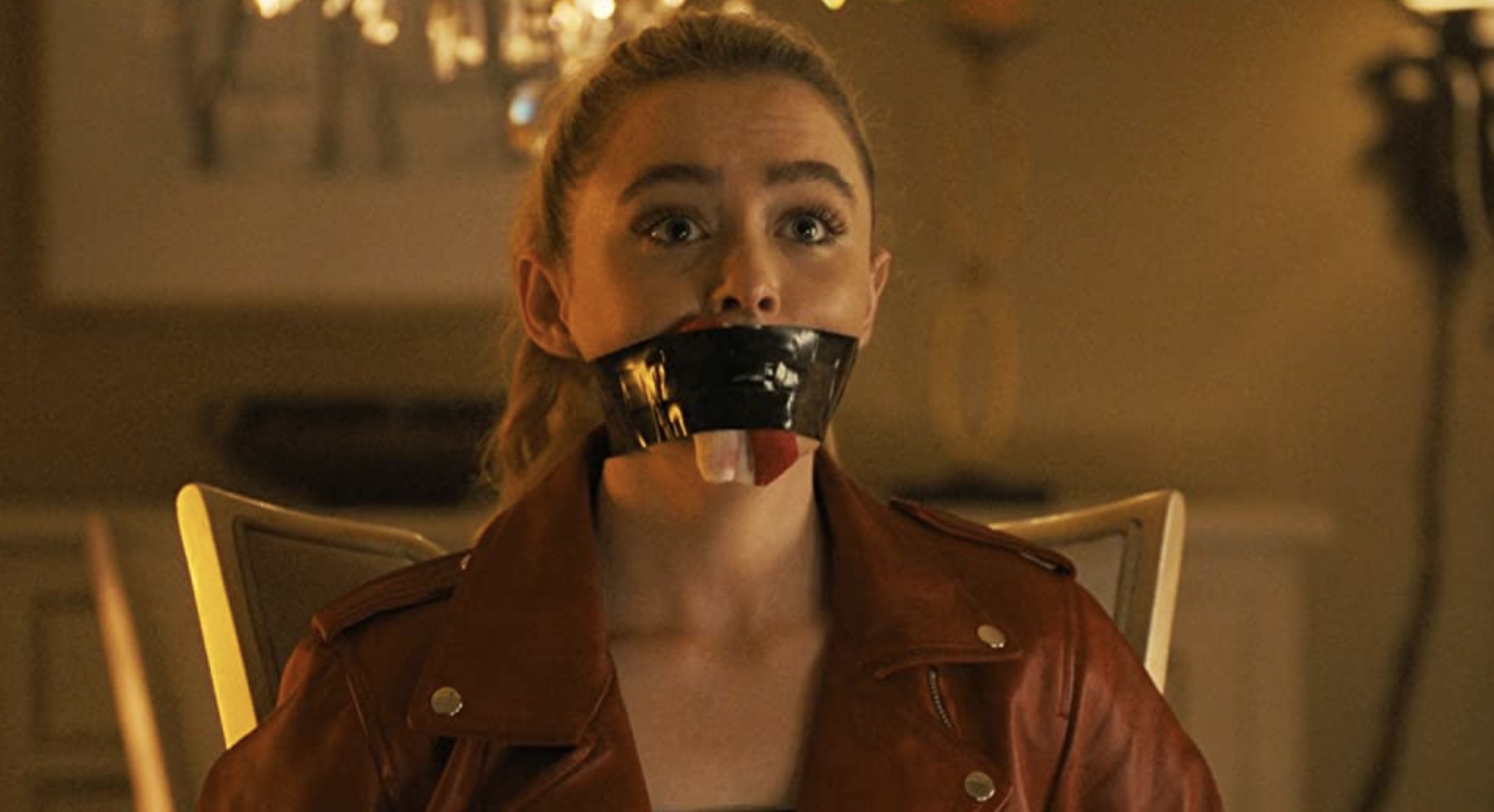 Release Date: November 13, 2020
Why Watch It? Freaky gender-bends the body swap trope to create a horror film that balances commentary, carnage, and comedy. Writer/Director Christopher Landon is no stranger to subversive scares, gaining acclaim for Happy Death Day and Disturbia prior to the Vince Vaughn and Kathryn Newton-led film.
Vaughn gets to exercise his laugh-out-loud physical comedy muscles as a teenage girl trapped in a middle-aged man's body. However, the comedic moments do not diminish the film's slasher intentions, as blood soaks the screen at every turn. Freaky pays homage to classic slasher films while bringing a fresh perspective to the subgenre at hand.
Official Description: A teen magically swaps bodies with a serial killer in this entertaining, genre-bending horror comedy.
The Empty Man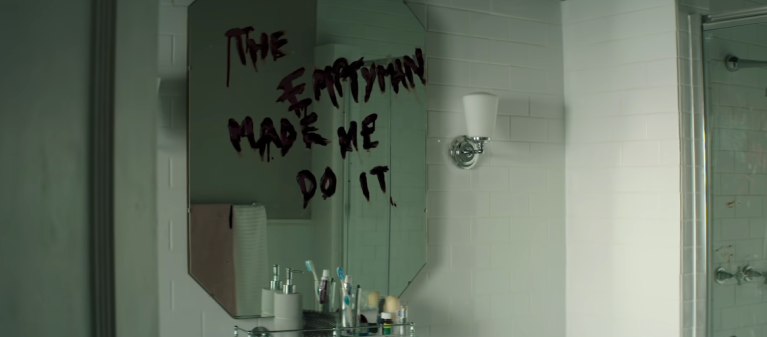 Release Date: October 23, 2020
Why Watch It? With an obscure message and neo-noir vibe, The Empty Man isn't pegged at mass appeal. It doesn't tie its story up with a bow. It leaves viewers to piece together its puzzle.
Though suffering from a bloated run-time, The Empty Man contemplates nihilism via a detective-based narrative with a supernatural and cultist twist. It's a creepy and well-acted film spanning the horror, crime, thriller, and supernatural genres.
Official Description: An ex-cop suspects that a series of mysterious disappearances in a small Midwestern town may be linked to a supernatural entity.
Horror Movies on HBO Max: 90s, 00s and 10s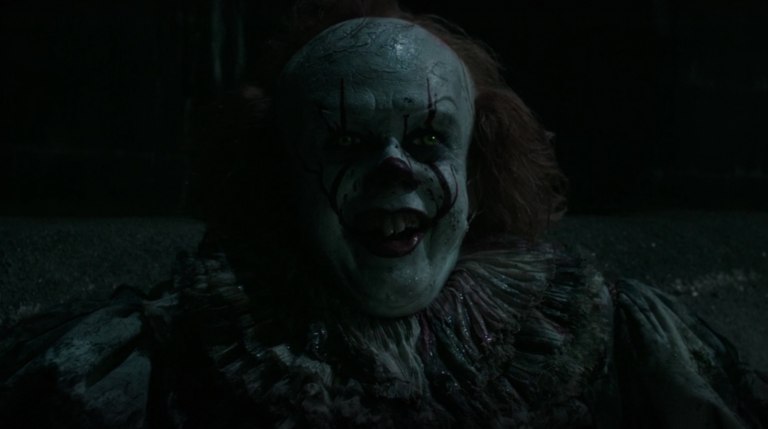 Release Date: September 8, 2017
Why Watch It? Bill Skarsgård's sinister Pennywise — boasting adolescent features and a manic yet steadfast disposition — breathes new life into the killer clown (while honoring the classic depiction).
Skargård's Pennywise is the ideal complement to a group of kids whose love for one another gives this horror film a ton of heart. The visuals are top-notch and the scares stomach-churning, but the well-developed characters make this movie remake memorable. Both It and It: Chapter Two are available for streaming on HBO Max.
Official Description: When children begin to disappear in the town of Derry, Maine, a group of young kids is faced with their biggest fears when they square off against an evil clown named Pennywise. Based on the novel by Stephen King.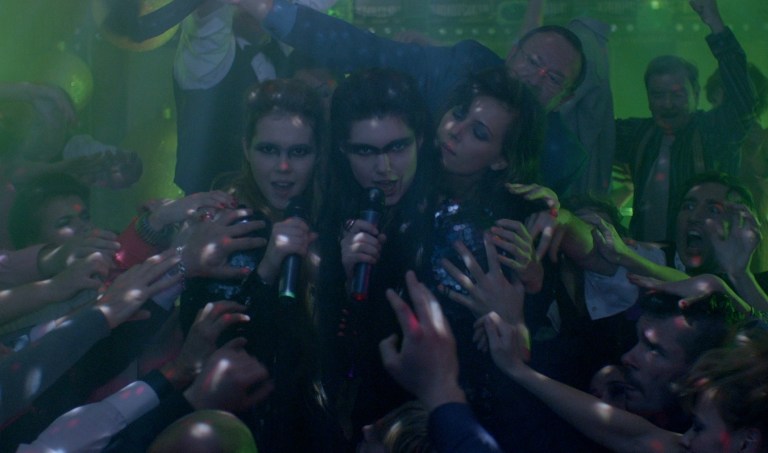 Release Date: December 25, 2015
Why Watch It? A grittier take on mermaid lore, The Lure seamlessly merges its fantasy elements with cannibalistic horror. The film spotlights female protagonists and eschews The Little Mermaid trope in favor of women with power who boast their own agency.
These are not the innocent mermaids of dreams, but the sirens of nightmares. However, the two mermaid sisters who lead the film never become villains. The complexity of their relationship and their individual goals keeps this film from becoming a tale that merely glamorizes its antagonists. It's perverse, intense, and a strong example of controlled ambition.
Official Description: Two mermaid sisters become caught in a love triangle when they fall for the same man.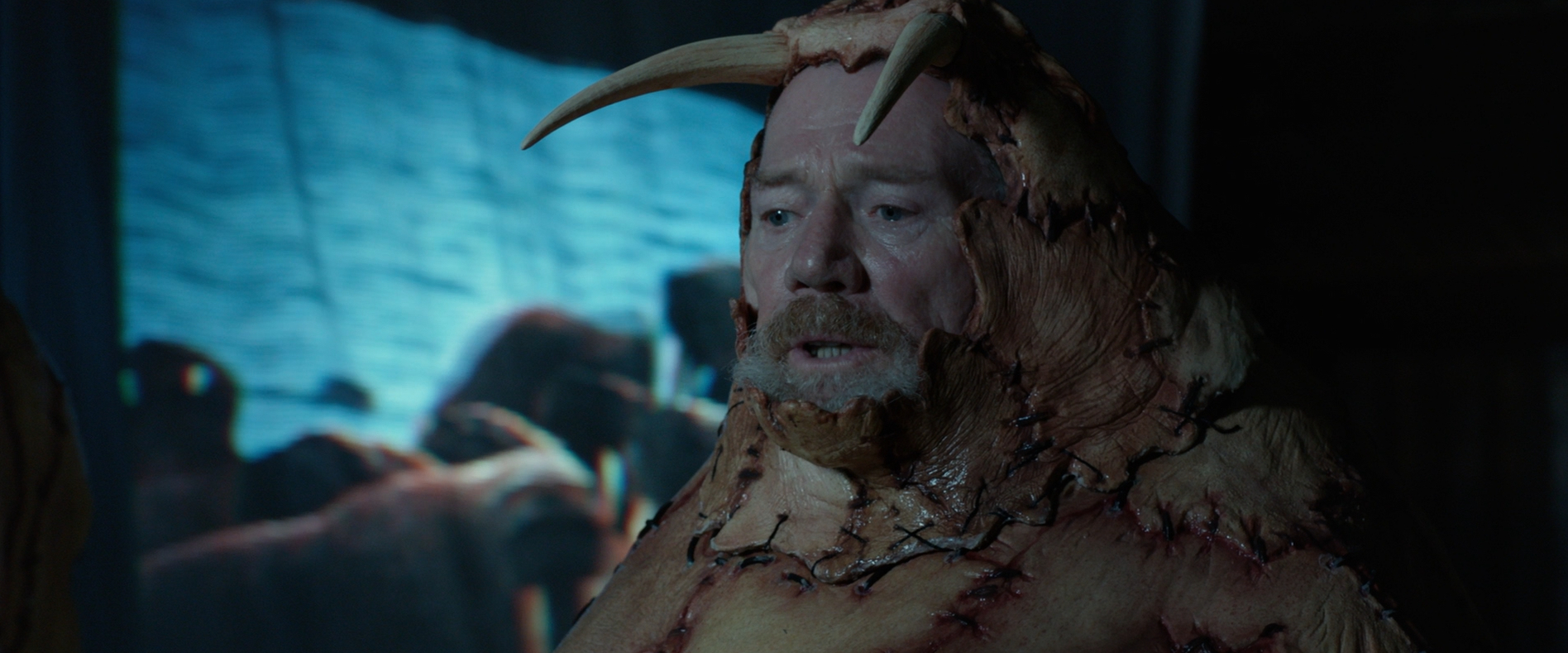 Release Date: September 19, 2014
Why Watch It? Self-deprecating and ceaselessly absurd, Tusk is one of the weirdest entries in the body horror genre. The film is equally disturbing and amusing as it contemplates the very nature of humanity with an energy best described as contagious. Though a bit stretched out, strong performances from Johnny Depp, Justin Long, Halsey Joel Osment, and Michael Parks help this script bounce between comedic moments and chills.
Official Description: An American podcaster travels to Canada to interview a mysterious, retired seaman, but finds himself trapped in a sinister plot.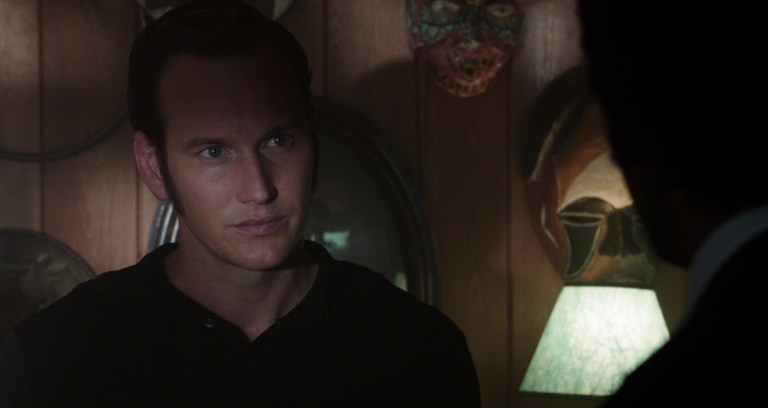 Release Date: July 19, 2013
Why Watch It? The Conjuring masters the old-school jump scare, coming up with ingenious ways to subvert even horror enthusiasts' expectations. From "hide and clap" — an innocent children's game that becomes an evil spirit's playground — to brave expeditions into the spooky cellar, The Conjuring tactfully exploits horror clichés to maximum effect. In combining the haunted house milieu with an exorcism, the film establishes a creepy atmosphere and edge-of-your-seat narrative.
HBO Max is also home to The Conjuring 2 and The Conjuring: The Devil Made Me Do It.
Official Description: Paranormal investigators Lorraine and Ed Warren confront a powerful demonic entity when they try to help parents and children being terrorized in their secluded farmhouse.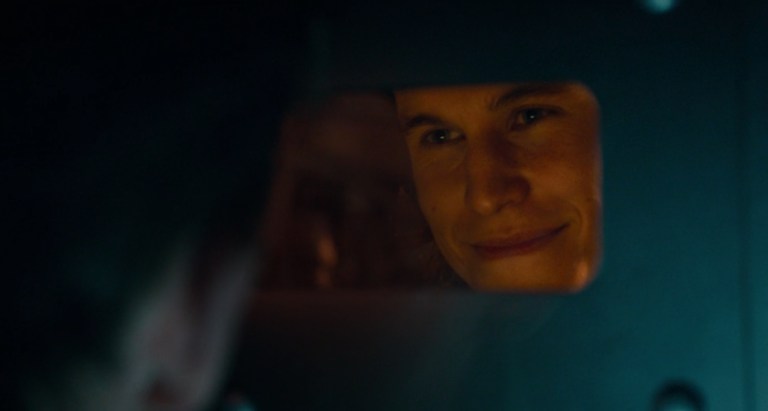 Release Date: May 31, 2013
Why Watch It? A little bit of social commentary mixed into this home invasion thriller makes The Purge a grippingly violent ride through a dystopian future that is frighteningly imaginable in the present. Though it struggles to hone in its political mission, it's clear that this movie is pointing a finger at the right-wing's dangerous obsession with guns. The Purge is a suspenseful film that begs to ask what is wrong with a society that must purge itself of its violent impulses. The Purge and The Forever Purge are both available for streaming on HBO Max.
Official Description: In a crime-ridden future America, the government has set aside one night a year where all criminal activity — including murder —is legal.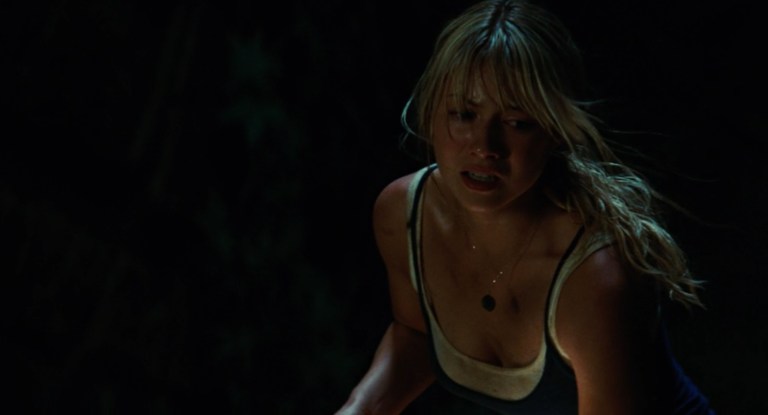 Release Date: April 4, 2008
Why Watch It? The film takes one of horror's most difficult-to-get-right villains — killer plants — and makes them genuinely frightening. Body horror, isolation, and a growing sense of impending doom combine to make The Ruins a supremely fun and grueling entry in the "tourists in peril" subgenre. A roster of supremely talented yet underrated actors, including Jonathan Tucker, Jena Malone, Laura Ramsey, and Shawn Ashmore, also elevate the source material.
Official Description: Youths partying in the Mexican sun are hunted by a carnivorous terror when they veer off the beaten path in this horror film.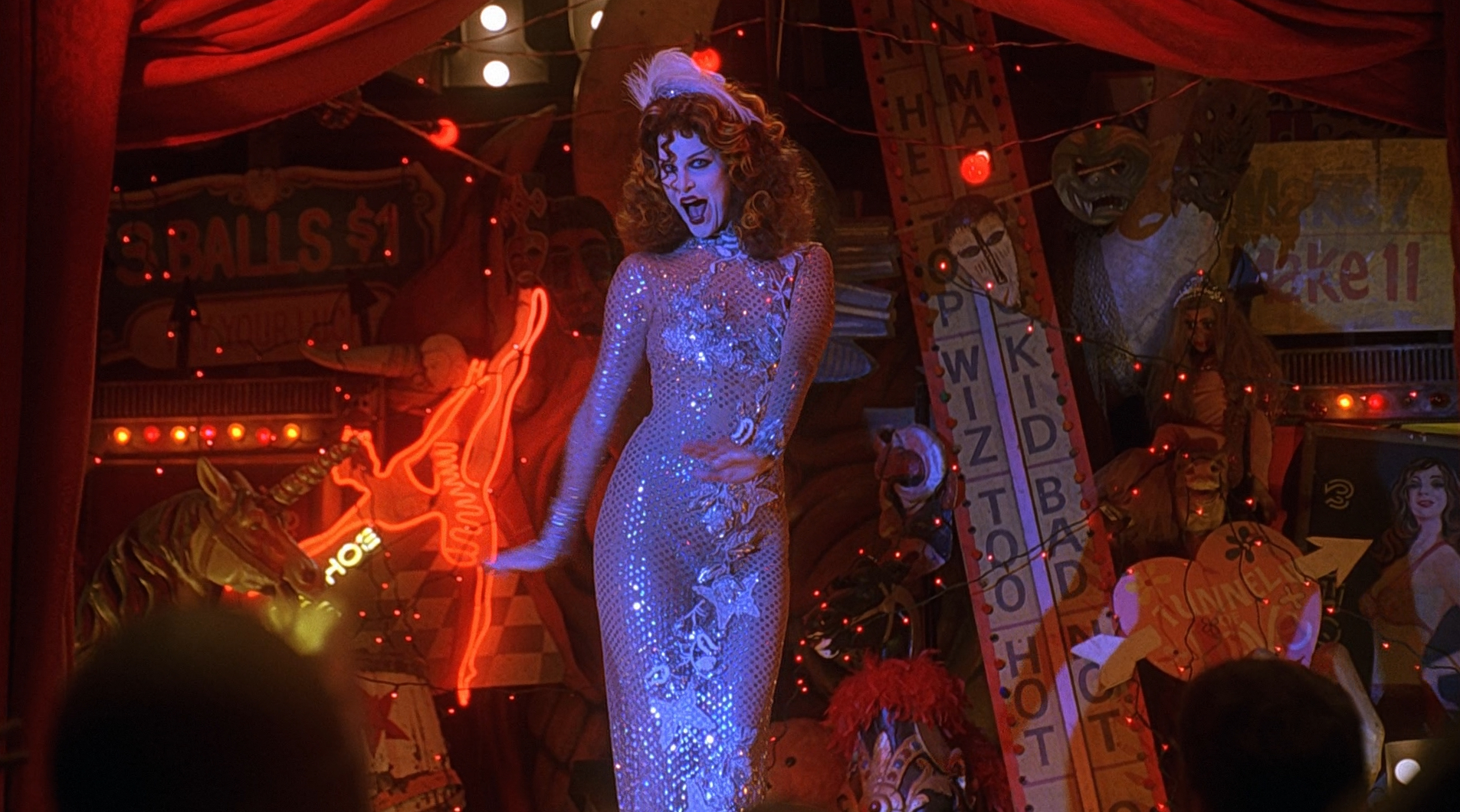 Release Date: April 11, 2003
Why Watch It: Though critically panned when it premiered, House of 1000 Corpses has since become a Rob Zombie cult classic. It's a nostalgia ride with minimal ingenuity but maximum gore, goofs, and spoofs on historic zombie flicks. It's unrelentingly savage and brutally entertaining. If you love '70s horror films, you will appreciate this gloriously messy Rob Zombie film.
Official Description: From the mind of Rob Zombie comes this tale of a bizarre and sadistic backwater family of serial killers.
Release Date: November 12, 1998
Why Watch It? Reminiscent of archetypal creature features like Invasion of the Body Snatchers, The Thing, and The Fly, this sci-fi horror is chock-full of quotable dialogue and gory galore. The Faculty is a high-octane thrill ride from start to finish and sometimes feels like a twisted and terrifying take on The Breakfast Club. The film also features a strong ensemble, including Salma Hayek, Josh Hartnett, Clea Duvall, Usher, Bebe Neuwirth, and Famke Jannsen.
Official Description: High-school students race for their lives from faculty members who have been taken over by aliens in this thriller.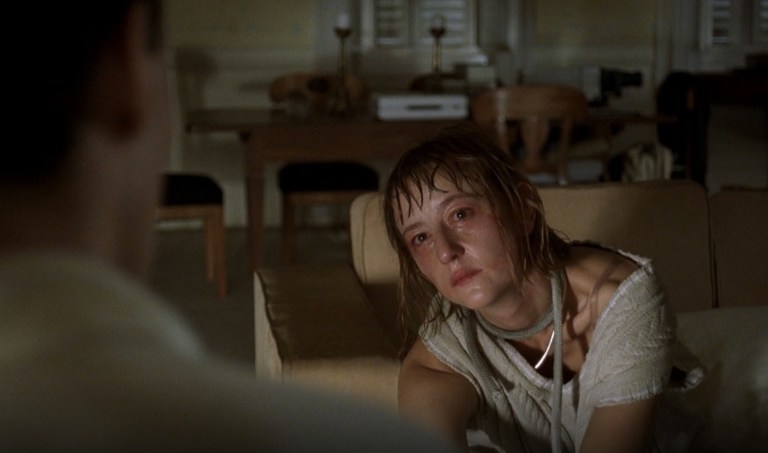 Release Date: March 11, 1998
Why Watch It? All you want to do is look away. The nightmarish incidents are ceaseless and chilling. The violent torture is repulsive and breaches (if not fully ventures) into snuff territory. Each fourth wall break is more disturbing than the last, as they serve to catalyze a chain of heinous abuse. Funny Games is a clear commentary on audience desensitization to on-screen violence.
The film begs viewers to look within, as we become participants in the antagonists' amoral and macabre game. The terrifying movie is so provocative, so ingeniously paced, and so well-acted that, despite how emotionally unbearable it is, your eyes remain fixed on the screen.
Official Description: An innocent family stumbles upon a holiday in hell. Anna, George and their son arrive at their lovely lakeside home on vacation and meet a strange young man, a guest of their neighbors, who turns out to have rather violent tendencies.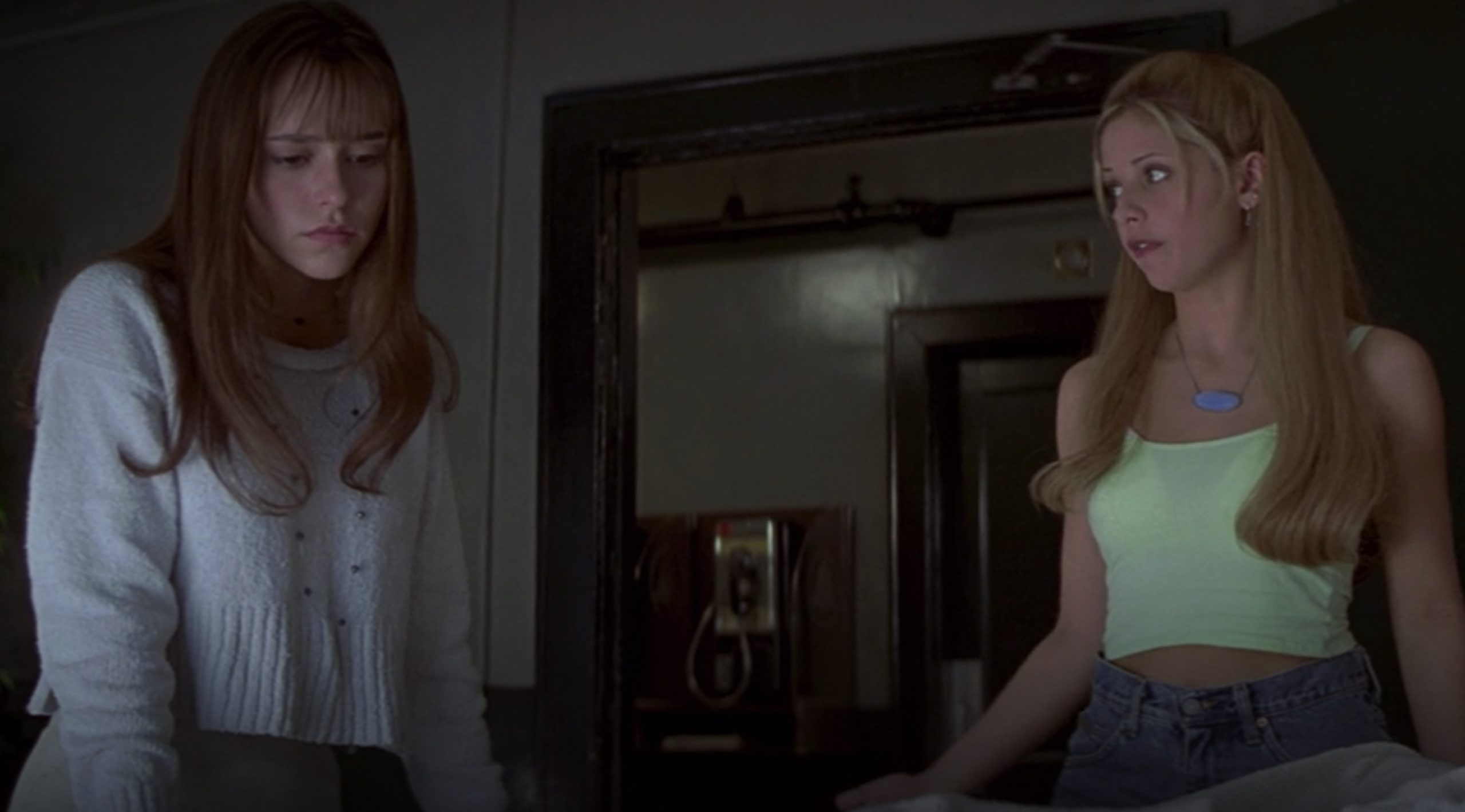 Release Date: October 17, 1997
Why Watch It? The film has been credited for reigniting the teen slasher genre in the late '90s, as it mirrors celebrated slasher flicks of the previous decade (Friday the 13th, Scream, A Nightmare on Elm Street). It's cheesy and melodramatic and best enjoyed as a campy fright. The film has fun with Lois Duncan's novel of the same name and calls upon Sarah Michelle Gellar, Jennifer Love Hewitt, Ryan Philippe, and Freddie Prinze Jr to successfully inject a little depth into the characters. After I Know What You Did Last Summer premiered, similar films like Urban Legends and Cruel Intentions quickly followed suit.
Sequels I Still Know What You Did Last Summer and I'll Always Know What You Did Last Summer are also available for streaming on HBO Max.
Official Description: Four teenagers share a terrible secret that comes back to haunt them.
Classic Horror Films on HBO Max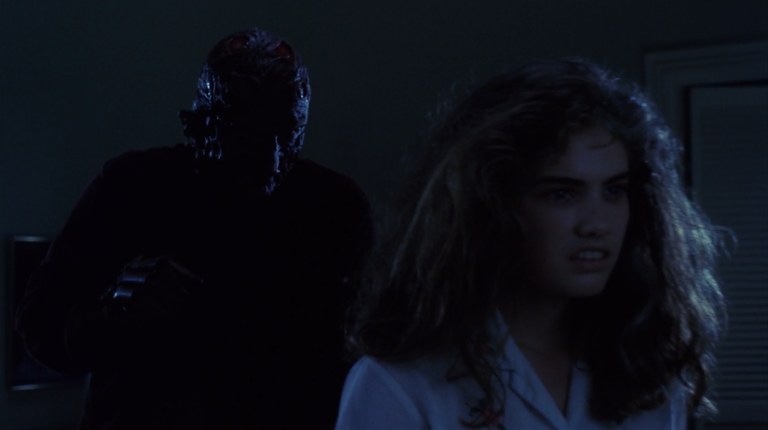 Release Date: November 16, 1984
Why Watch It? Robert Englund's maniacal take on the nightmare lurker Freddy Krueger is unparalleled. Freddy remains one of the most notorious movie villains of all time, for the murderous menace has the most memorable monologues. His kills are gory and torturous, but his quippy comebacks and crude remarks make him stand out from his contemporaries. The jump scares may be a bit old-hat, but they're traditional. And the witty dialogue, imaginative camerawork, and creative dreamscapes carry this franchise through multiple iterations.
A Nightmare on Elm Street 2: Freddy's Revenge, A Nightmare on Elm Street 3: Dream Warriors, A Nightmare on Elm Street 5: The Dream Child, and the 2010 remake A Nightmare on Elm Street starring Jackie Earl Haley in the title role are all available for streaming on HBO Max.
Official Description: A group of teenagers are terrorized by Freddy Krueger, an evil being from another world who gets to his victims by entering their dreams and killing them with gloves that have knife blades attached to each finger.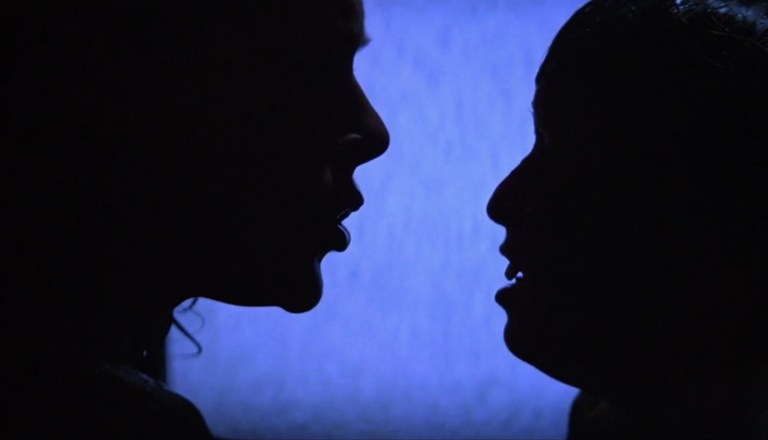 Release Date: June 4, 1982
Why Watch It? Poltergeist still resonates today, for it begs to ask whether the true villain is the ghost speaking through the television, or the television itself. The film premiered in the 80s, as televisions were sprouting up in every home — and dinner conversations were abandoned for TV meals.
Poltergeist is a terrifying commentary on the drawbacks of sacrificing familial communication for more fleeting, digital entertainment. It's a haunting film with memorable instances of derisive humor and well-placed shocks. Steven Spielberg's classic does not disappoint and went on to inspire contemporary spirit-based films like Insidious and a 2015 remake.
Official Description: Evil spirits abduct a suburban family's daughter causing chaos and havoc.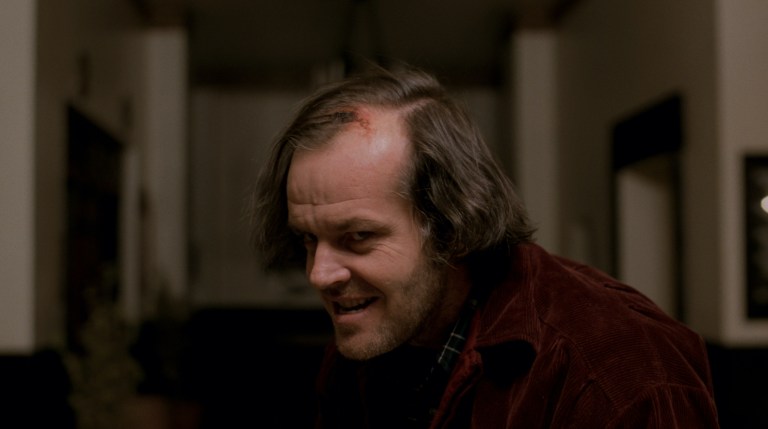 Release Date: May 23, 1980
Why Watch It? Jack Nicholson swinging an axe through a door and maniacally uttering "Here's Johnny" is more than enough reason to watch this film. However, The Shining boasts more than a career-defining performance from Nicholson. The film is a slow and steady journey into madness that culminates in a thrilling battle for life.
The Shining is a cinematic masterpiece and one of the most renowned horror movies of all time. Stanley Kubrick draws viewers into his maze (both literally and metaphorically) and manages to sustain an unnerving atmosphere while suggesting a fundamentally hopeful side to ghost stories.
Official Description: Jack Torrance becomes winter caretaker at the isolated Overlook Hotel in Colorado, hoping to cure his writer's block. He settles in along with his wife, Wendy, and his son, Danny, who is plagued by psychic premonitions.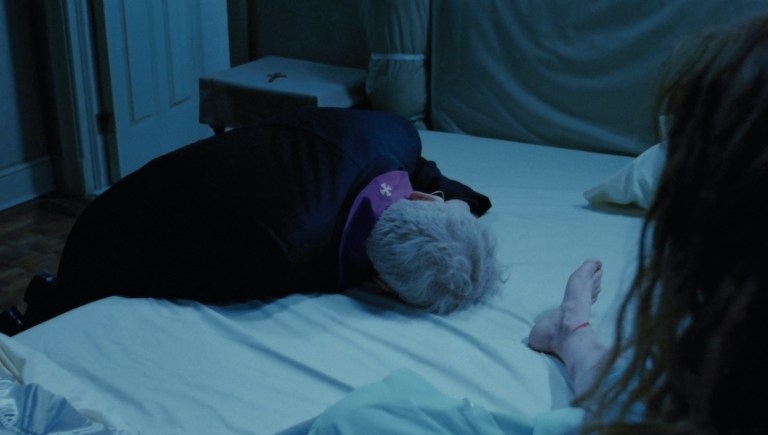 Release Date: December 26, 1973
Why Watch It? Where would exorcism movies be without The Exorcist? The film is responsible for catalyzing a neverending run of catholic priests yelling "the power of christ compels you." With impressive special effects for the 1970s and a strong performance from the possessed Linda Blair, The Exorcist remains one of the most frightening forays into demonic possession. The intensity grows with each passing frame, as a family struggles to save itself.
Official Description: When a 12-year-old girl is possessed by demons, a young priest takes it upon himself to selflessly save her at the behest of her famous movie-star mother.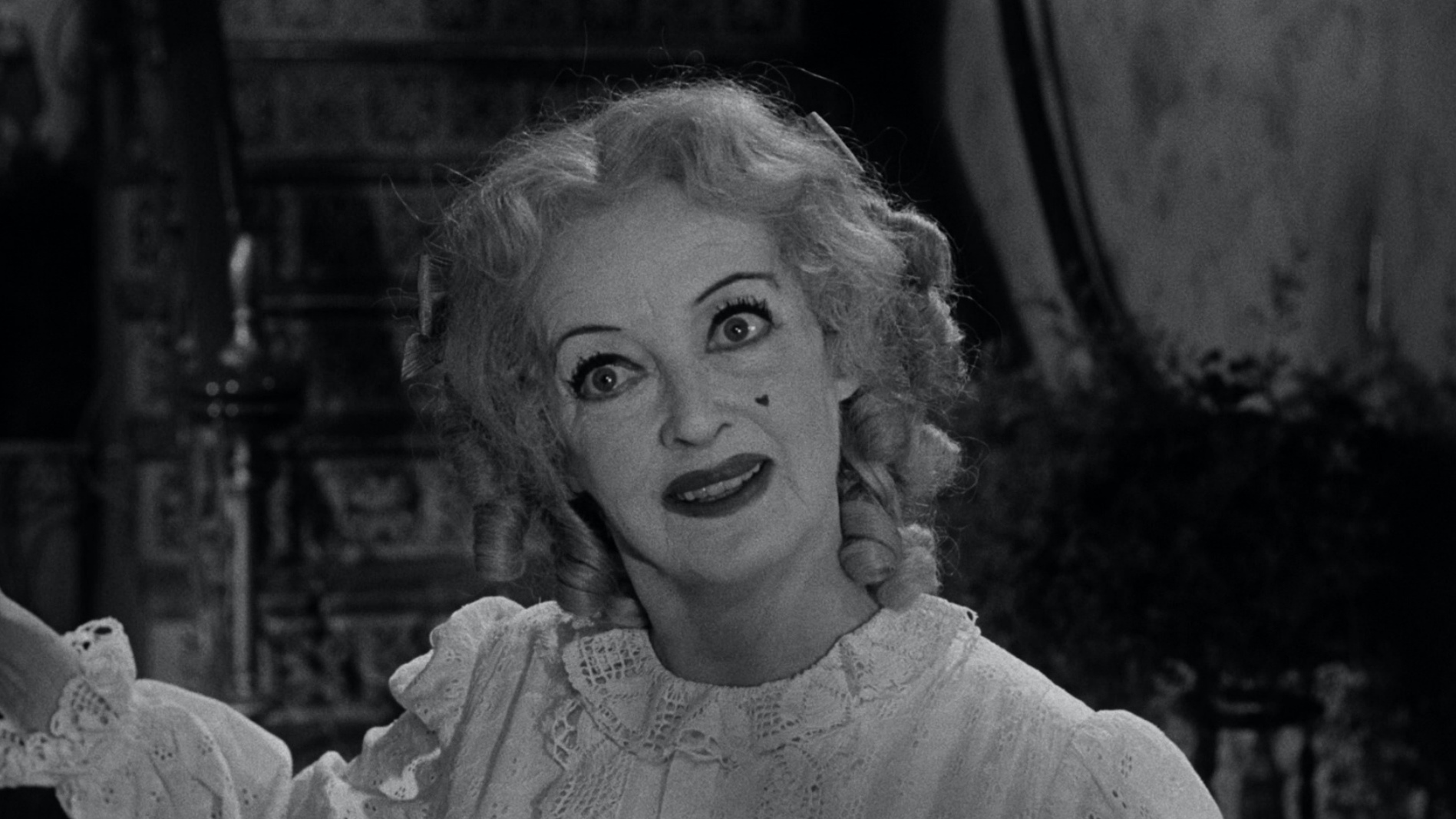 Release Date: October 31, 1962
Why Watch It? Bette Davis and Joan Crawford excel as sisters who detest one another. (This could be related to the fact that the two A-listers had a contentious behind-the-scenes relationship that transferred seamlessly to the screen). Each vindictive gaze, each passing remark, each tortuous act upholds this film's poignant commentary on jealousy and mental illness. It's melodramatic and suspensful. The film's depiction of escalating insanity is harrowing, as the eerie atmosphere and frightening visuals sustain the audience's captivation.
Official Description: A crazed, aging star torments her sister in a decaying Hollywood mansion.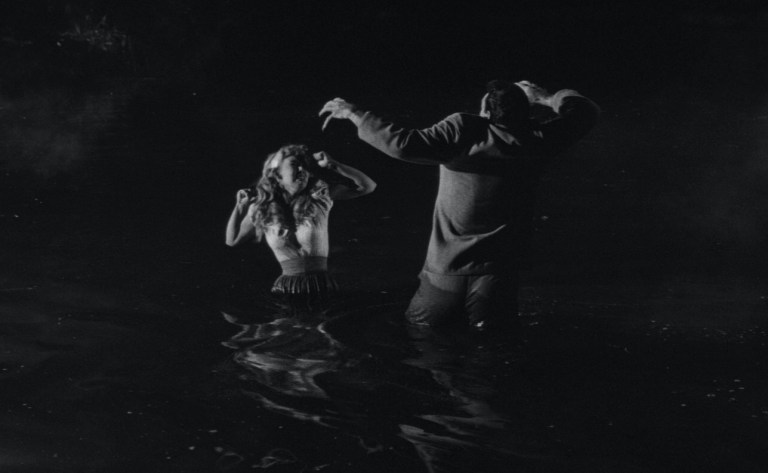 Release Date: July 20, 1958
Why Watch It? Frankenstein is a must-see classic. The film famously explores the fine line between madness and genius, and despite its horrific nature, it's also quite tragically beautiful. Examining how we treat those we don't understand, Frankenstein remains relevant to this day and has continued to inspire filmmakers in horror movies like Edward Scissorhands, The Fly, The Skin I Live In, RoboCop, and more.
Frankenstein movies have even become a canonical sub-genre of horror and this black and white version is one of the best of them out there.
Official Description: A descendent of Baron Frankenstein unleashes an undead murderer on the crew filming his forebear's story.
More Horror on HBO Max