Best Horror Movies on Max — September 2023
Here are all the best horror movies on Max (formerly HBO Max).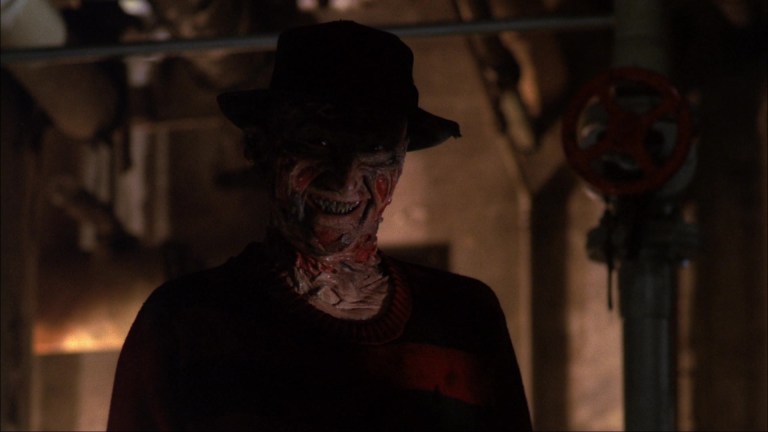 Max (formerly HBO Max) is a one-stop-shop for horror enthusiasts' every wish. From contemporary frights that interweave sociopolitical issues with startling jump scares to the classics that have sculpted the genre across decades, the collection is quite unique among the streaming platform's contemporaries.
The likes of Netflix and Hulu offer a seemingly never ending onslaught of horror movie options, but the majority never made it to the silver screen; they often feature old-hat horror contrivances, low-budget special effects, and unfamiliar faces. They're okay in an hour of gore-hungry desperation, but they don't exactly move the needle forward concerning genre experimentation.
On the contrary, Max's curation is pointed. Almost every offering seems to exist with a specific intention. Smaller, more intimate features also have a place on the platform. Movies like The Menu (2022) reign in the scope of Max's higher-budget ventures but present incomparable performances and taut scripts that supersede the need for visual grandeur.
The horror movies offered on Max and the platform's impeccable curation are best described as "masterclasses in the genre," and this list highlights some of the most notable freaky films the streamer has to offer.
New Horror Movies on Max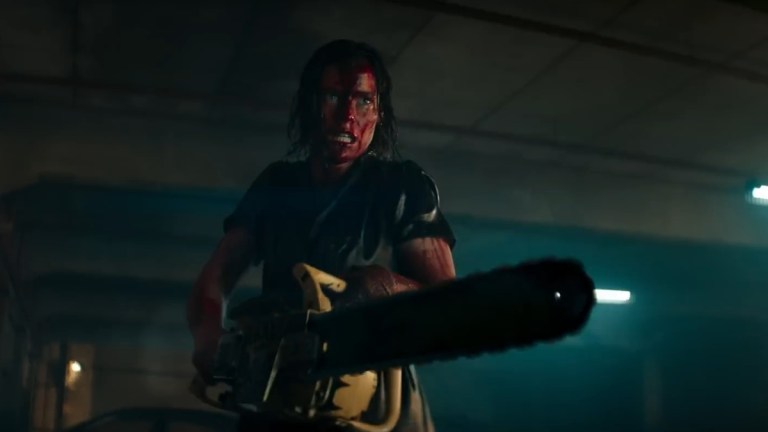 Release Date: April 21, 2023
Why Watch It? Violent, scary and sometimes darkly funny, Evil Dead Rise is the latest in one of horror's best franchises. This installment is a (very gory) meditation on motherhood as the main character Beth contemplates parenthood while fighting deadites.
Official Description: A twisted tale of two estranged sisters whose reunion is cut short by the rise of flesh-possessing demons, thrusting them into a primal battle for survival as they face the most nightmarish version of family imaginable.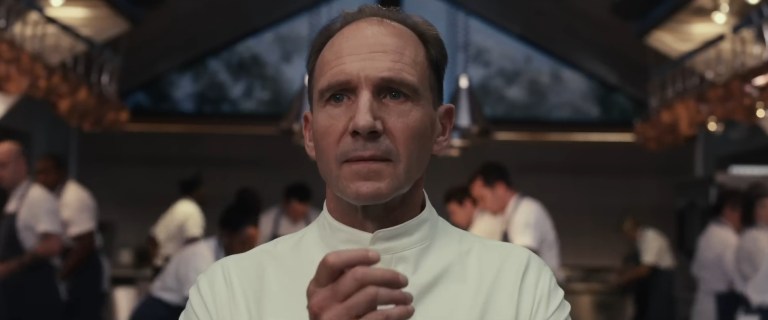 Release Date: November 18, 2022
Why Watch It? A funny and thought-provoking movie, The Menu will make you laugh while delivering an interesting plot about the pretentious aspects of fine dining. If you're a foodie, you'll laugh at a lot of in-jokes but you don't need to be into food or a former service worker to enjoy The Menu (though it will definitely help). On its surface most horror fans will enjoy this comedic and (very) lightly scary movie.
Official Description: A young couple travel to a remote island to eat at an exclusive restaurant where the chef has prepared a lavish menu, with some shocking surprises.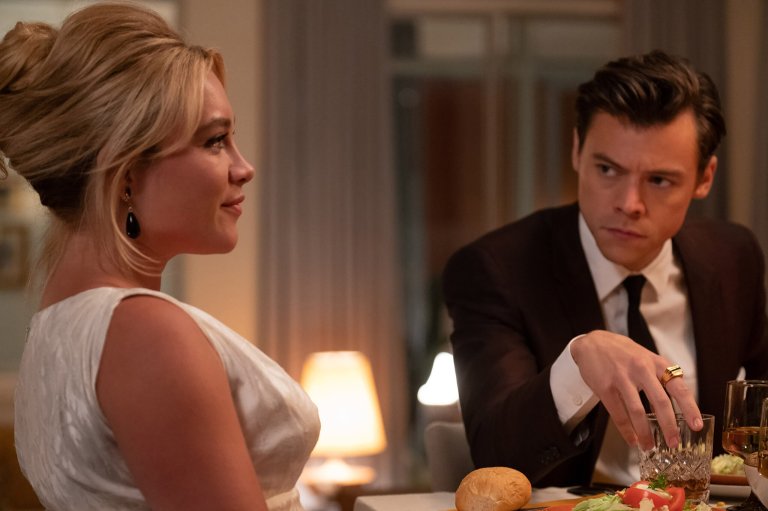 Release Date: September 23, 2022
Why Watch It? There are many reasons to watch Don't Worry Darling. You could be a fan of The Stepford Wives or want to see a film about feminism and patriarchy. You could be a Harry Styles (or Florence Pugh) super fan. You could just be curious about all the behind the scenes drama. While viewers tend to agree the film is slow, there are a lot of good elements and a compelling story here, even if it's not organized into a perfect final product.
Official Description:A 1950s housewife living with her husband in a utopian experimental community begins to worry that his glamorous company could be hiding disturbing secrets.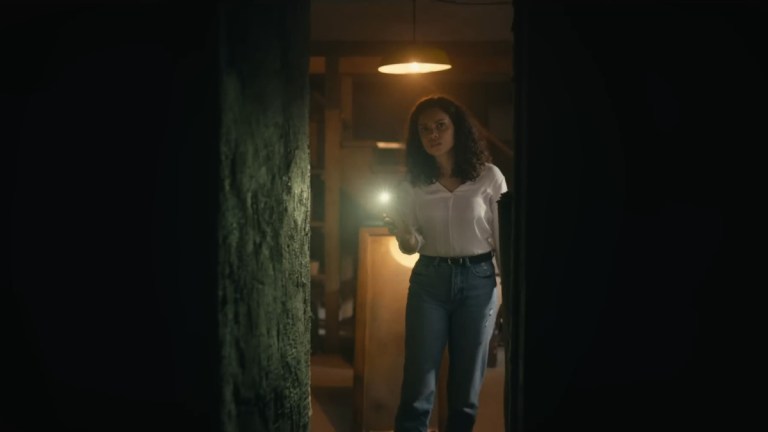 Release Date: September 9, 2022
Why Watch It? A surprising horror movie that's best to watch with as little information as possible. Ostensibly about a creepy setup where strangers Tess Marshall (Georgina Campbell) and Keith Toshko (Bill Skarsgård) book the same AirBnb, the film opens up into sheer terror in unexpected ways. Barbarian is a real crowd pleaser for horror fans, and there might be a grin on your face when the credits roll.
Official Description: A woman staying at an Airbnb discovers that the house she has rented is not what it seems.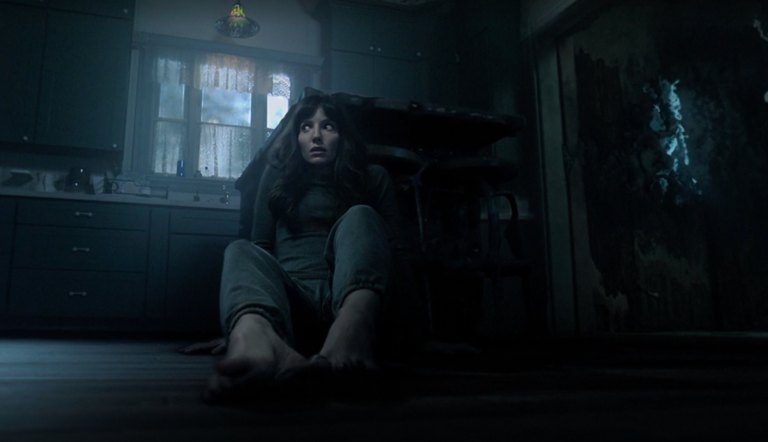 Release Date: September 10, 2021
Why Watch It? A distinct salute to Giallo cinema — a mystery subgenre containing gore, psychological thrills, and crime fiction — Malignant prioritizes atmosphere over narrative. It eschews jump scares in favor of stomach-churning visuals and an eerie score.
The film is quintessential James Wan, exposing the director's penchant for frenzy filmmaking with camera angles that zoom through peepholes and ricochet down corridors. The film's beautiful lunacy culminates in an utterly bonkers final twist that left critics divided as to whether it was effective or simply ineffable.
Official Description: From James Wan comes this innovative horror film about a young woman whose shocking visions are in fact terrifying realities.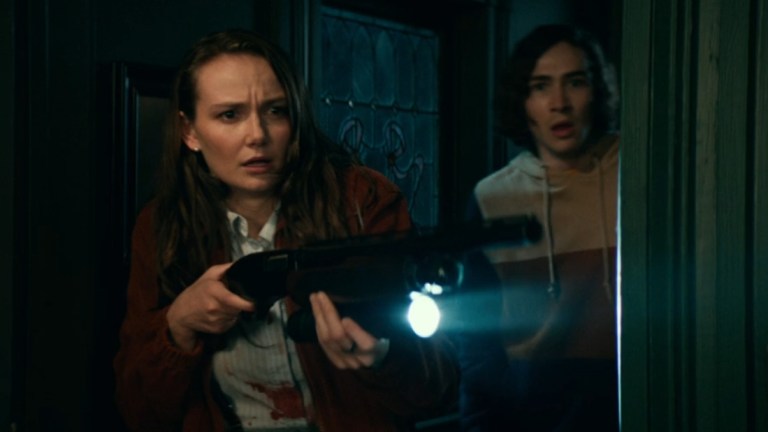 Release Date: October 15, 2021
Why Watch It? What beats Jamie Lee Curtis' Laurie Strode teaming up with fed-up townsfolk to defeat Michael Meyers after his decades-long murdering spree? This horror movie is simple syrup for the soul.
Those looking for hardcore violence and an iconic scream queen turned warrior badass won't be disappointed. It doesn't necessarily move the franchise forward or traverse the unexplored, but it's fan-service filmmaking with good ole gallows humor and gallons of gore.
Official Description: Evil dies tonight. Survivors of Michael Myers' first rampage decide to take matters into their own hands, forming a vigilante mob that sets out to hunt Michael down, once and for all.
Release Date: October 22, 2021
Why Watch It? Director Edgar Write's dramatic horror is a love letter to '60s fashion, pop culture, and the bohemian allure that defined the Soho of yesteryear. Last Night in Soho is both a romantic time-traveling escapade and a twisty-turny window into the depths of the psychologically fractured.
Anya Taylor-Joy and Thomas McKenzie play intriguing polar opposites, with the former's blatant vulnerability complementing the latter's assuredness. Their chemistry is palpable, as they pull back the curtain on the glamor and glitz that defined the era, revealing a degraded and seedy underbelly not so different from the present.
Official Description: Visionary filmmaker Edgar Wright (Baby Driver, Hot Fuzz) puts his unique cinematic stamp on the horror genre in Last Night in Soho. Set in London, the psychological thriller stars Thomasin McKenzie (Jojo Rabbit), Anya Taylor-Joy (The Witch), and Matt Smith (Doctor Who).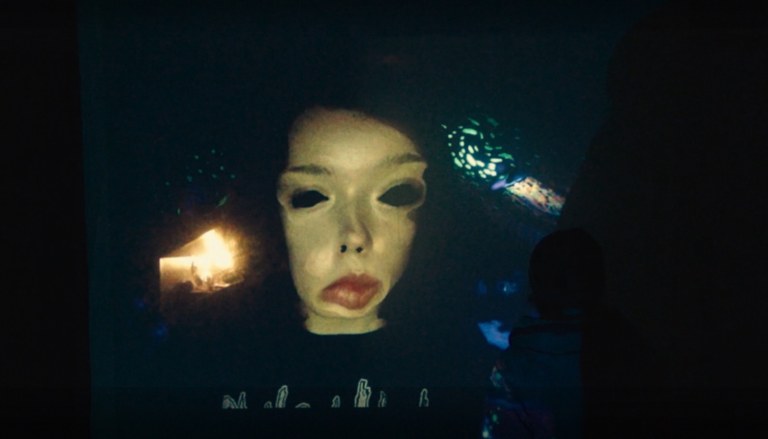 Release Date: January 31, 2021
We're Going to the World's Fair is a thought-provoking journey through the isolation tied to adolescence in a rapidly-expanding digital age. The story unravels slowly and with precision. Here, the frights are subtle and cerebral. If you know what Creepypasta is, We're All Going to the World's Fair will hit just right.
Why Watch It? The coming-of-age horror venture puts teenage anger on display while maintaining an artsy, haunting atmosphere. Though it can be a little weird and too Indie for slash-and-bash horror enthusiasts, it benefits from an original twist on the "body horror" concept.
Official Description: Alone in her attic bedroom, teenager Casey becomes immersed in an online role-playing horror game, wherein she begins to document the changes that may or may not be happening to her.
Horror Movies on Max: 90s, 00s and 10s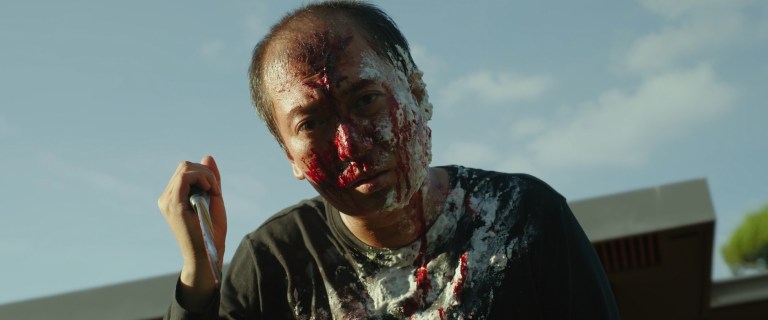 Release Date: 21 May 2019
Why Watch It? This South Korean black comedy thriller is the first non-English language film to ever win the Academy Award for Best Picture. It also won Best Director, Best Original Screenplay, and Best International Feature Film. Turning the home invasion trope on its head, Parasite sympathizes with the "invaders" of the Park family's home. Bong Joon Ho's monster movie, The Host (2006), is also streaming on Max.
Official Description: Greed and class discrimination threaten the newly formed symbiotic relationship between the wealthy Park family and the destitute Kim clan.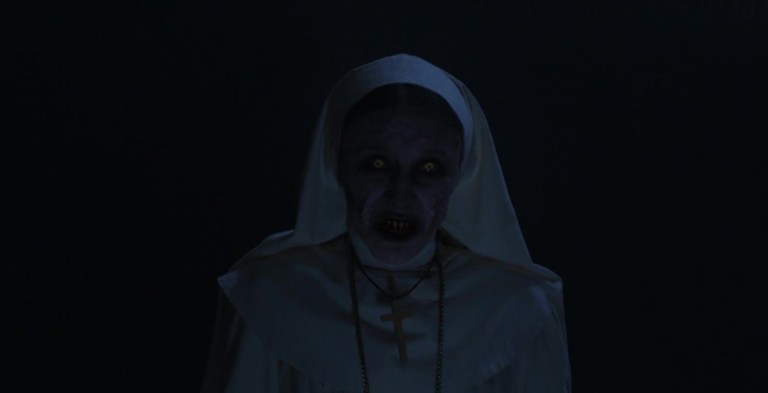 Release Date: September 7, 2018
Why Watch It? The Nun II releases in September of 2023, so what better way to prepare than to watch the original?
Official Description: In this film from The Conjuring franchise, an unholy terror stalks the cavernous halls of a Romanian abbey in the form of a demonic nun.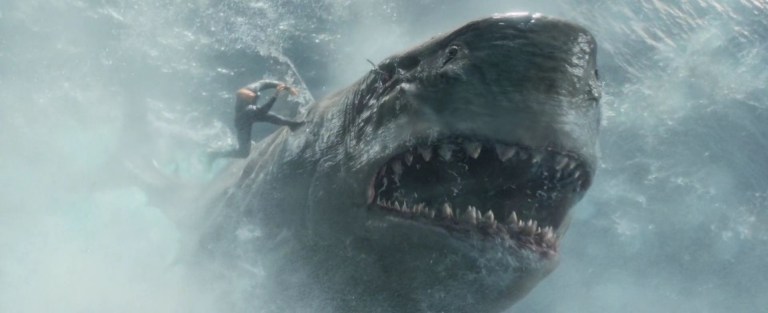 Release Date: August 10, 2018
Why Watch It? Jason Statham fights a shark. How much more of a reason do you need?
Official Description: A rescue mission to the bottom of the ocean is terrorized by a massive prehistoric shark in this action-thriller.
Release Date: June 8, 2018
Why Watch It? One of the best horror movies of the 2010s, Hereditary is Ari Aster's brilliant psychological horror film about family, grief and witchcraft. When a sudden loss rocks an already grieving family, they unknowingly open themselves to an occult presence.
Official Description: A grieving family is haunted by tragic and disturbing occurrences.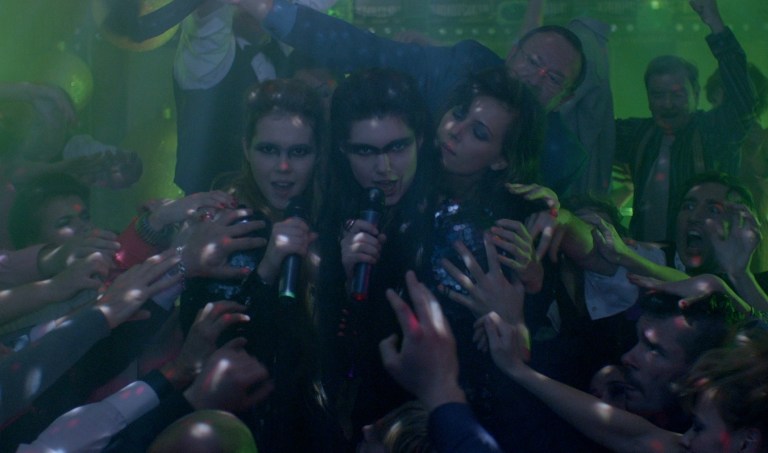 Release Date: December 25, 2015
Why Watch It? A grittier take on mermaid lore, The Lure seamlessly merges its fantasy elements with cannibalistic horror. The film spotlights female protagonists and eschews The Little Mermaid trope in favor of women with power who boast their own agency.
These are not the innocent mermaids of dreams, but the sirens of nightmares. However, the two mermaid sisters who lead the film never become villains. The complexity of their relationship and their individual goals keeps this film from becoming a tale that merely glamorizes its antagonists. It's perverse, intense, and a strong example of controlled ambition.
Official Description: Two mermaid sisters become caught in a love triangle when they fall for the same man.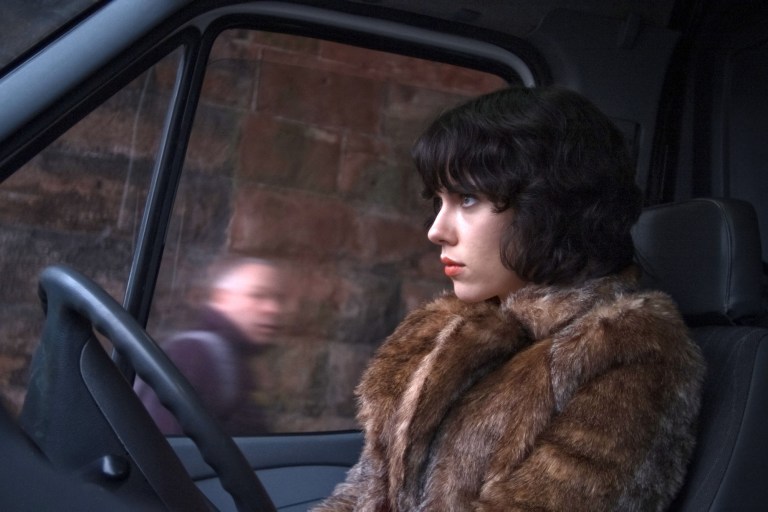 Release Date: 14 March 2014
Why Watch It? A sci-fi movie starring Scarlett Johansson as peculiar woman who abducts men for a purpose that is also not clear to viewers. The mysterious plot is compelling and it isn't long before viewers will identify with the woman despite knowing nothing about her.
Official Description: A mysterious young woman seduces lonely men in the evening hours in Scotland. However, events lead her to begin a process of self-discovery.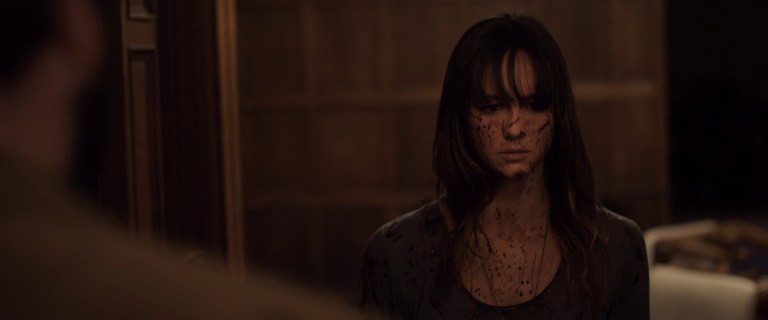 Release Date: August 23, 2013
Why Watch It? This mixture of a home invasion movie and a slasher is vicious fun. Sharni Vinson is terrific as Erin, a woman whose trip to visit her boyfriend's family at their isolated home is turned into a night of survival when they are all attacked by killers in animal masks. Also, filmmaker Ti West (X, Pearl) makes a cameo as one of the film's early victims.
Official Description: Murderous maniacs in animal masks turn an estranged family's reunion into a massacre.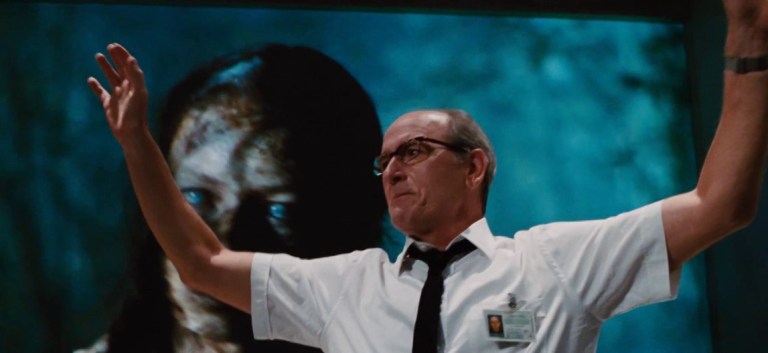 Release Date: April 13, 2012
Why Watch It? The Cabin in the Woods is one of the best horror-comedies of the modern era. Many modern horror films are reference tropes and cliches of the genre, but The Cabin in the Woods does so in a way that always remains clever and entertaining. Plus, the movie features Chris Hemsworth as a stereotypical horror jock in a time when he was just beginning to become famous as the MCU's Thor (released less than a year earlier).
Official Description: It's old-school horror with a modern twist in this inventive tale that finds a group of college students facing horrors at a remote cabin.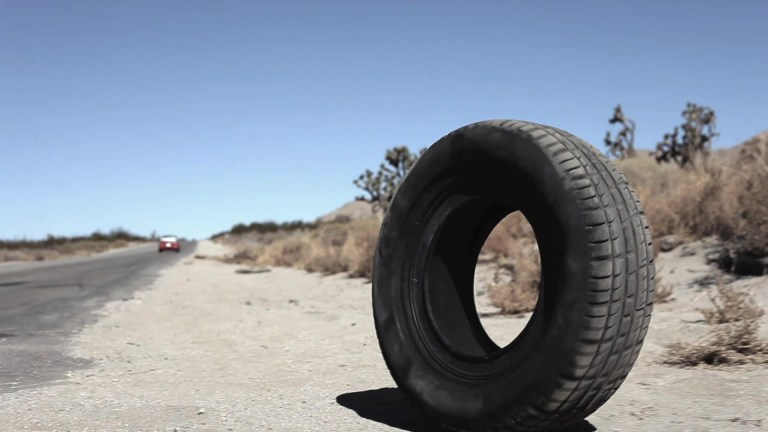 Release Date: November 10, 2010
Why Watch It? Rubber is a movie about how many things happen in movies for no reason. So, to try to give you a reason to watch Rubber feels like it goes against the spirit of the film. However, the premise of the movie involves a tire that explodes people (and other beings) with its mind. What other reason do you need?
Official Description: A sentient tire with telepathic powers goes on a killing spree in a small desert town.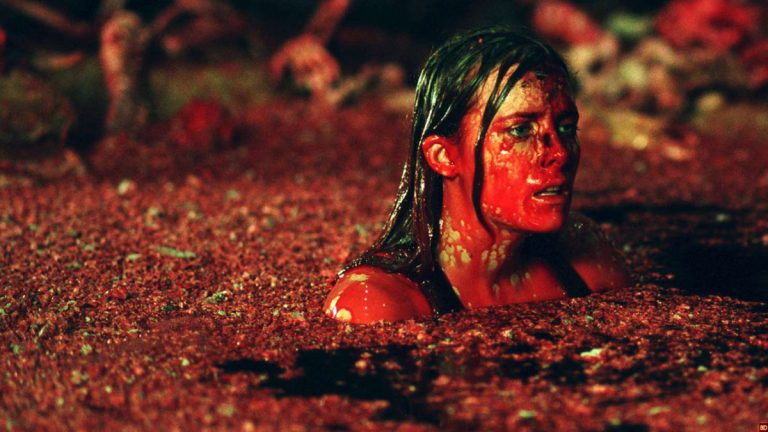 Release Date: July 2005
Why Watch It? The Descent is one of the most claustrophobic horror movies out there. With tight tunnels, falls into darkness, and creepy humanoid creatures tearing people apart, The Descent is a fabulously fun movie.
Official Description: A girls' trip to explore a labyrinth of North Carolina caves takes a terrifying turn in this spelunking scarefest.
Release Date: October 26, 2001
Why Watch It? Thirteen Ghosts is campy ghostly goodness with Matthew Lillard, Shannon Elizabeth, and Tony Shaloub. For people nostalgic for late-90s, early-2000s cheese, you can't do much better than Thirteen Ghosts.
Official Description: A family inherits an old house from an eccentric uncle. There's just one problem: the house seems to have a dangerous agenda all its own.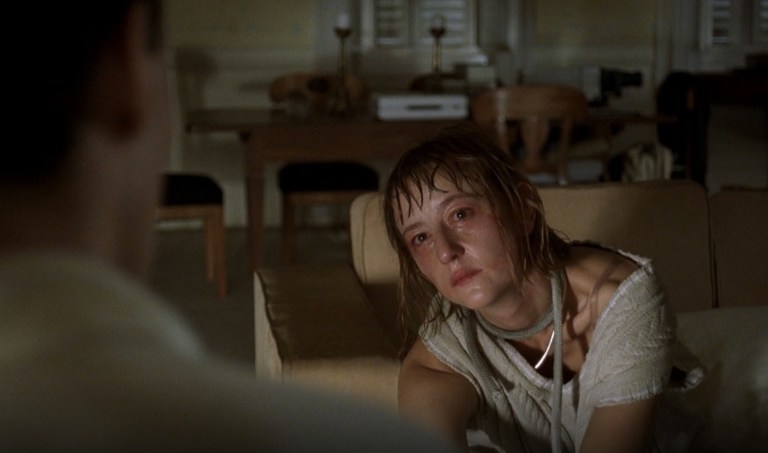 Release Date: March 11, 1998
Why Watch It? All you want to do is look away. The nightmarish incidents are ceaseless and chilling. The violent torture is repulsive and breaches (if not fully ventures) into snuff territory. Each fourth wall break is more disturbing than the last, as they serve to catalyze a chain of heinous abuse. Funny Games is a clear commentary on audience desensitization to on-screen violence.
The film begs viewers to look within, as we become participants in the antagonists' amoral and macabre game. The terrifying movie is so provocative, so ingeniously paced, and so well-acted that, despite how emotionally unbearable it is, your eyes remain fixed on the screen.
Official Description: An innocent family stumbles upon a holiday in hell. Anna, George and their son arrive at their lovely lakeside home on vacation and meet a strange young man, a guest of their neighbors, who turns out to have rather violent tendencies.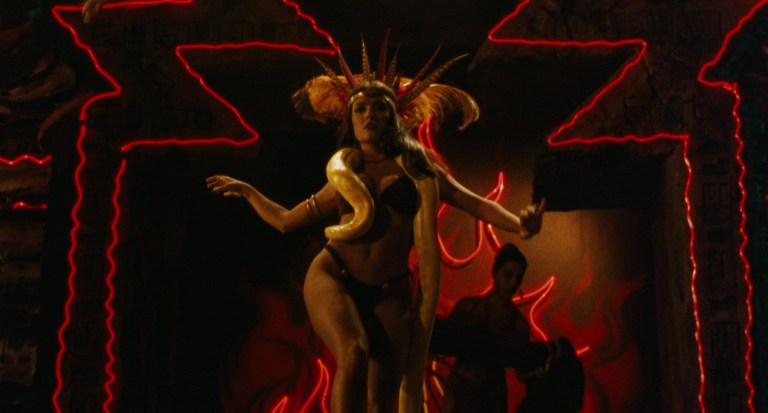 Release Date: January 19, 1996
Why Watch It? From Dusk Till Dawn is grindhouse horror at its best. Directed by Robert Rodriguez based on a script by Quentin Tarantino, this is a genre-bending mixture of crime film, road movie, and vampire movie. Quippy dialogue is delivered by an astonishing cast of movie stars and genre actors including George Clooney, Harvey Keitel, Juliette Lewis, Quentin Tarantino, Salma Hayek, Michael Parks, Tom Savini, Danny Trejo, Fred Williamson, and Cheech Marin.
Official Description: Sibling fugitives and their hostages wind up in a strip bar that is crawling with bloodthirsty vampires in this horror classic.
Classic Horror Films on Max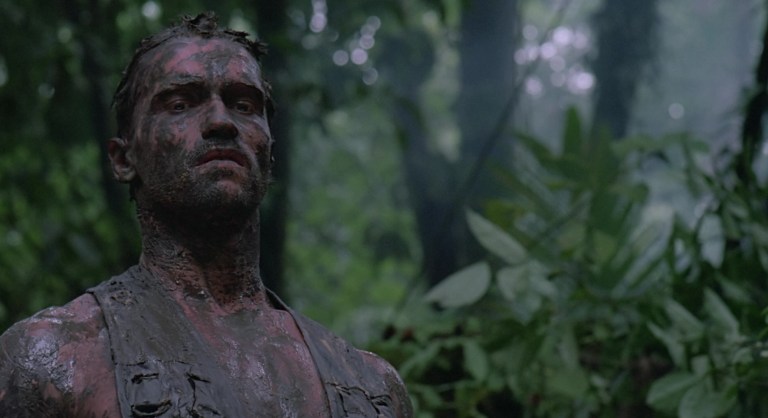 Release Date: June 12, 1987
Why Watch It? Predator is quite possibly the greatest action-horror movie ever made. Arnold Schwarzenegger is at the height of his action-hero dominance battling a high-tech alien in the jungle. What more could you want? How about other action stars like Carl Weathers, Bill Duke, and Jesse Ventura delivering classic one-liners while shooting at everything in sight?
Official Description: It's muscles vs. monster when Arnold Schwarzenegger takes on a murderous space alien in the jungles of Central America.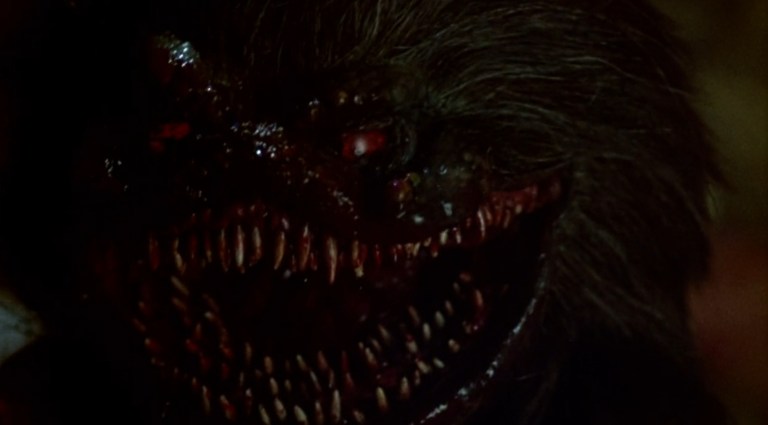 Release Date: April 11, 1986
Why Watch It? Silly and bloody, Critters is pure 1980s cheese. It's great.
Official Description: An invading pack of outer-space furballs devour everything in their path in a small Kansas town in this playful sci-fi flick.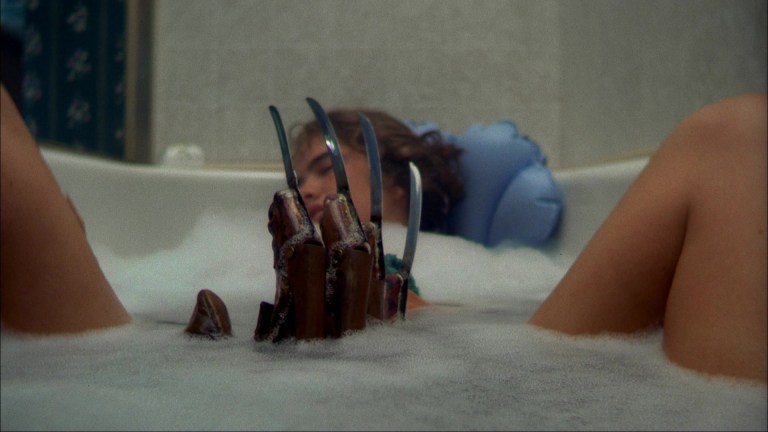 Release Date: November 9, 1984
Why Watch It? A Nightmare on Elm Street is an absolute classic that should be seen by everyone.
Official Description: The modern horror classic about a high-school teen whose dreams are haunted by a dead child-killer named Freddy Krueger.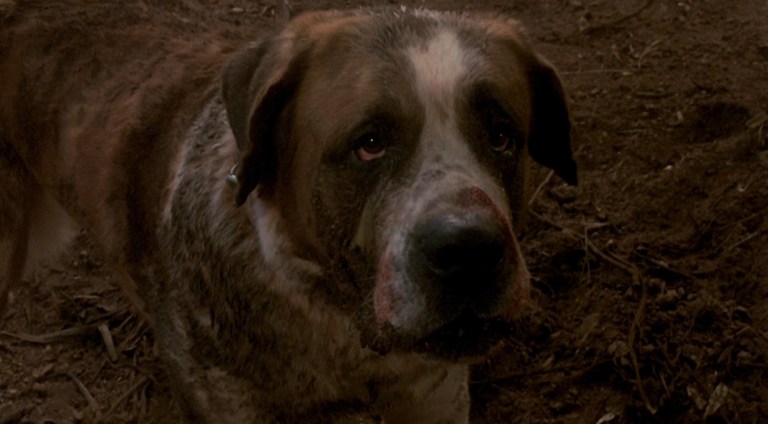 Release Date: August 12, 1983
Why Watch It? Based on the novel by Stephen King, Cujo is a grueling movie about survival for a mother and her young son when they become trapped in a car with a rabid dog waiting to attack if they attempt to escape. Cujo is sad and agonizing in all the right ways that make it a classic film. It is also one of the best animal-attack movies ever.
Official Description: A large, lovable St. Bernard contracts rabies, trapping a woman and her six-year-old son in a hot car in this Stephen King thriller.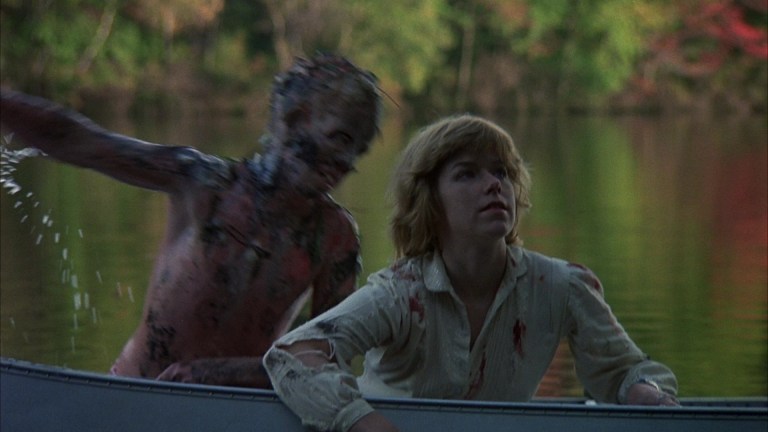 Release Date: June 13, 1980
Why Watch It? It's a classic and a must-see for all horror and slasher fans. Also, the first eight Friday the 13th movies are all on Max, so why not have a marathon?
Official Description: A cursed summer camp reopens to a series of gruesome murders.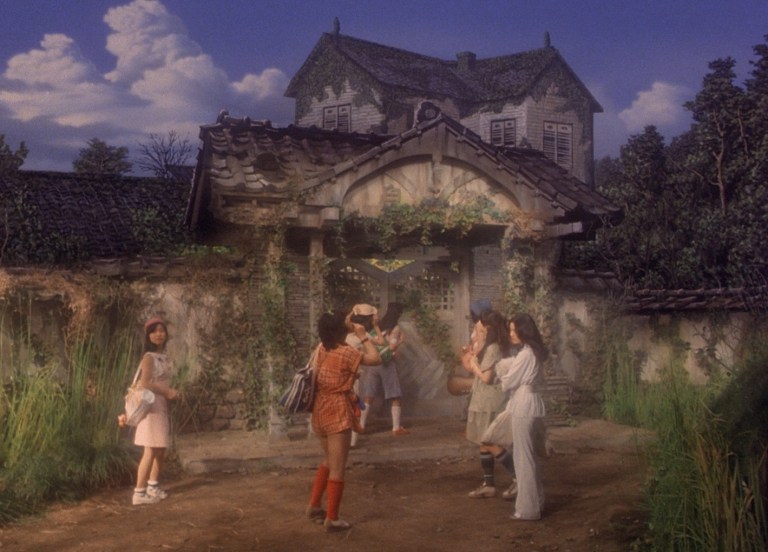 Release Date: July 30, 1977
Why Watch It? If you're interested in bizarre Japanese haunted house movies, House (aka Hausu) is where you should begin. Directed in an experimental style by Nobuhiko Obayashi and inspired by ideas from Obayashi's young daughter, House is one of the most wildly original and entertaining ghost movies ever. It's silly, but it has some serious themes. It's goofy, but it's so, so good. The official description can't do this ingenious movie justice, so you'll just have to watch it yourself and find out why so many people have fallen in love with it.
Official Description: A schoolgirl spends her summer vacation in a haunted house.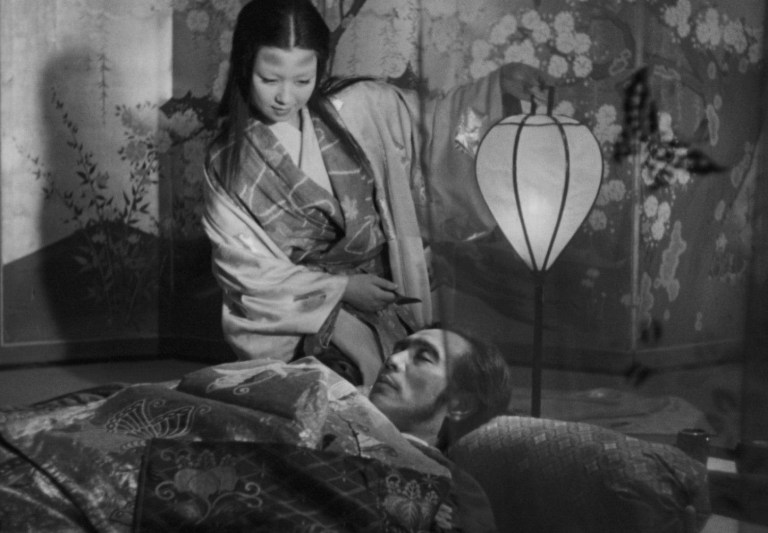 Release Date: March 26, 1953
Why Watch It? Though more of a drama than a horror movie, Ugestu is one of the greatest and most influential films of Japan's extensive history of making ghost movies. During the period of civil war in Japan, a potter is tempted by the luxurious life offered to him by a mysterious woman. The offer seems too good to be true, and guilt begins to nag at the potter when he thinks about his wife and child back home. Ugetsu is a beautiful and heartbreaking movie.
Official Description: Two peasants try to make their fortune during a civil war.
More Horror on Max
More Streaming Guides