60+ Best Home Invasion Movies: The Definitive List
Are you alone in the house?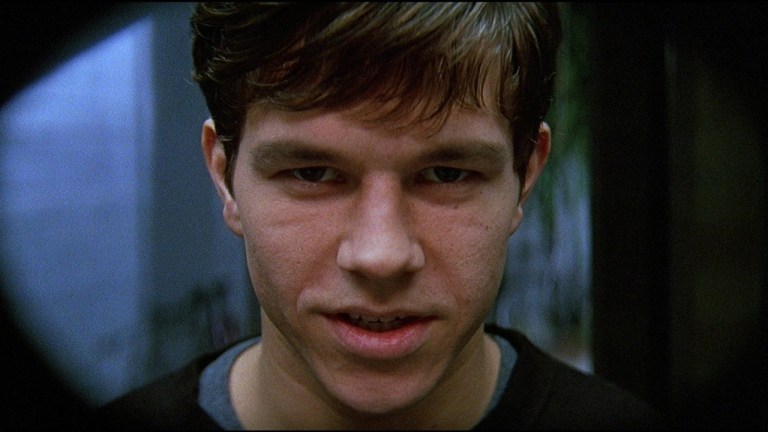 Home is supposed to be our safe space, housing who and what we love most. The thought of being stripped of our most basic security is terrifying. But horror movies allow us the catharsis to face our biggest fears without danger, which is why home invasion is such a popular subgenre. The premise of home-invasion movies is pretty straightforward: An uninvited person enters another's home with ill intentions. But over the last few decades, filmmakers have found many ways to bring their own twist to the genre.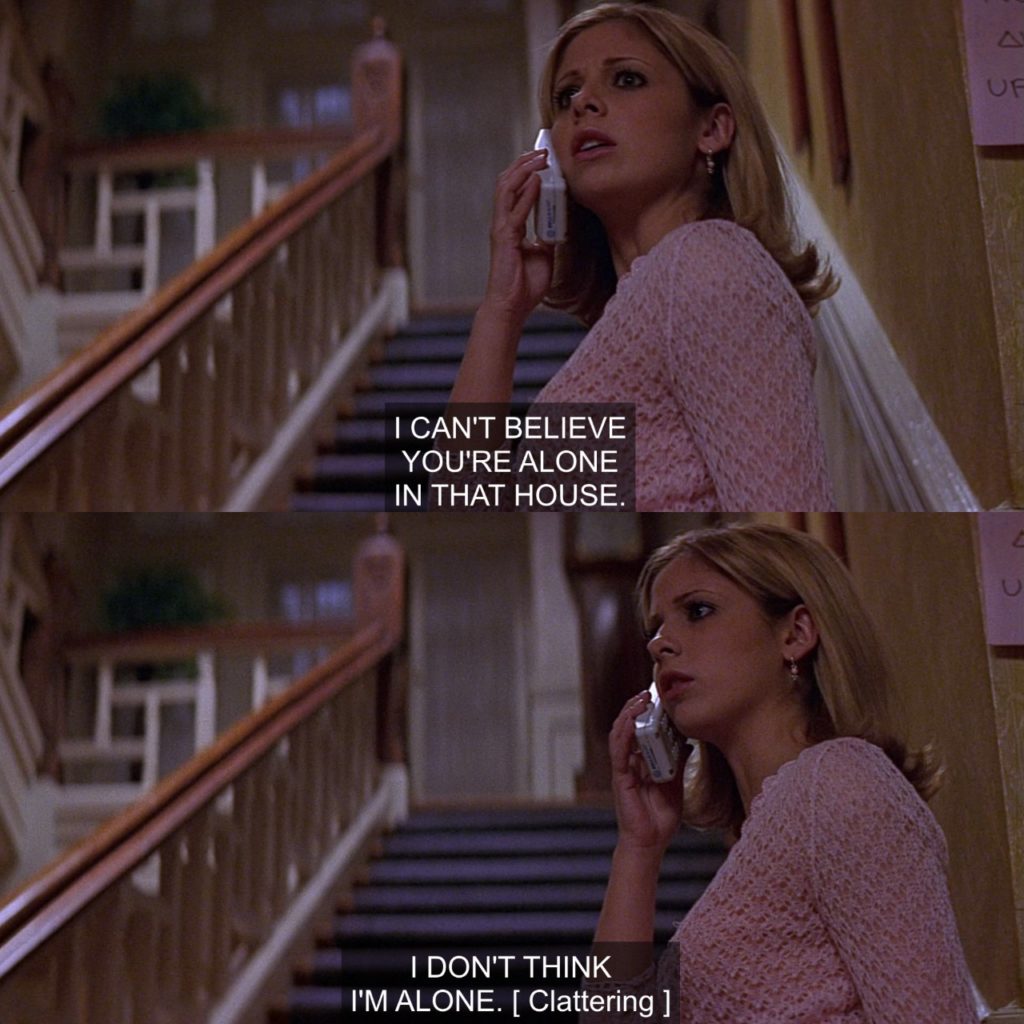 Lock your doors and don't let your guard down — here are the most terrifying home-invasion films:
Old Home Invasion Movies
This is one of the original home-invasion movies, and it even earned Audrey Hepburn an Academy Award nomination for Best Actress — a rare feat for a horror film. Sam Hendrix (Efrem Zimbalist, Jr.) and his blind wife Susy (Audrey Hepburn) accidentally harbor a doll that was used to smuggle heroin to New York City. Criminals show up at the Hendrix home to retrieve the doll but find that it's been misplaced. This leads to a game of cat-and-mouse as Susy fights off the attackers alone in her apartment. She decides to level the playing field by breaking every light so that they can't use their sight, either. The film holds a 95% approval rating on Rotten Tomatoes.
In Wes Craven's exploitation film, friends Mari and Phyllis are unknowingly led to their deaths while attempting to buy weed from prison escapees. After the four criminals sexually assault and murder the girls, they wind up at a nearby home where the owners allow them to stay the night, believing the gang to be traveling salesmen. After seeing pictures of Mari, they realize they're staying in their victim's house. Mari's parents also become aware of the predicament after finding bloody belongings and seeing one of the killers with their daughter's necklace — which leads to a face-off between the criminals and the vengeful parents. The movie generated a lot of controversy due to its highly explicit and violent scenes. However, it didn't disgust everyone — Roger Ebert gave it 3.5 stars and said it's "about four times as good as you'd expect."
Black Christmas frequently graces greatest-horror-movie lists and it's cited as an inspiration for John Carpenter's Halloween. It tells the story of a sorority house terrorized by a man hiding in the attic. The killer is credited as "The Moaner" in the original film but has come to be known as Billy based on repeated mutterings of this name. Unlike many modern-day slashers, Black Christmas focuses heavily on the script and character interactions — Margot Kidder won Best Performance by a Lead Actress at the Canadian Film Awards, and the movie also won Best Sound Editing.
The original When a Stranger Calls was a commercial success that earned over $21 million at the box office during its 1979 release. Even if you've never seen this film, you most certainly know the iconic line, "Have you checked the children?" The story opens with babysitter Jill (Carol Kane) receiving threatening phone calls that she learns are coming from inside the house. Jill is rescued by police and the man is captured, but it's discovered that the children were killed hours before the calls started. Several years later, the intruder escapes from the asylum where he's being held. The detective who investigated on the night of the murders vows to hunt him down — and the killer is on a hunt of his own. The opening scene of Scream is a tribute to the first 20 minutes of When a Stranger Calls.
Despite glowing reviews, Austrian film Angst was banned throughout Europe and wasn't distributed in the US until recent years. After being released from prison, a psychopath breaks into a random home and enacts a reign of terror on the family that lives there. We learn details of the killer's backstory through his voiceovers. The character is loosely based on the real-life mass murderer Werner Kniesek. In the 2020s, Angst held a 100% approval rating on Rotten Tomatoes.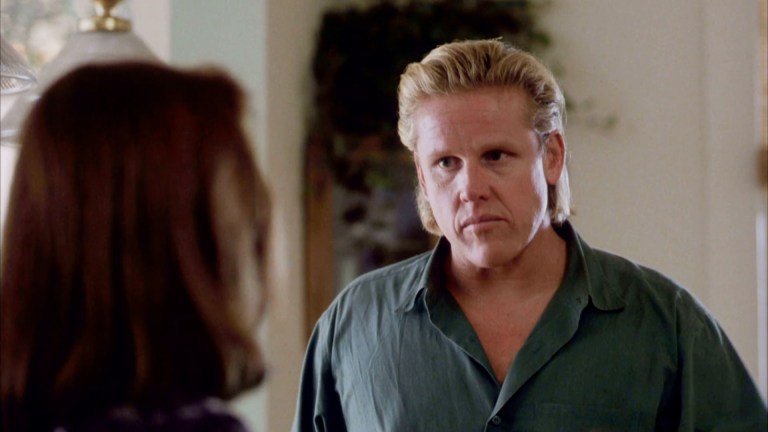 Gary Busey stars as a home invader Tom Sykes in this psychological thriller. Sykes has recently been released from a psychiatric institution and has taken up residence in the attic of a local family's home, unbeknownst to them. He kills their dog and spies on the family, hoping to estrange the couple as he has a sexual interest in the mother, Julie (Mimi Rogers). When the couple breaks up, he pretends to be a neighbor and tries to work his way into the family.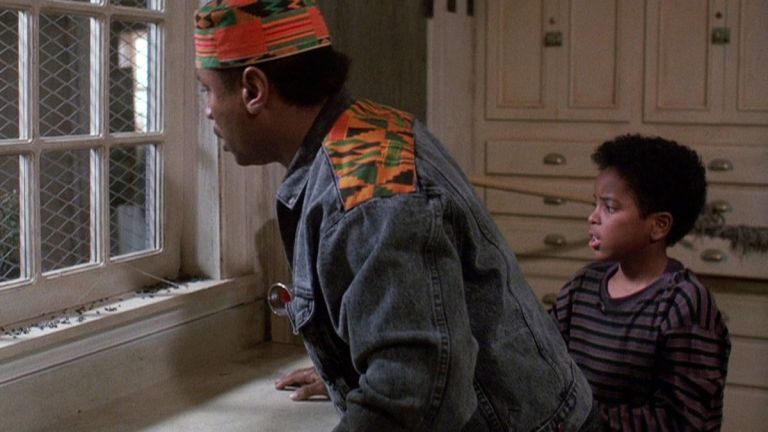 Wes Craven's cult classic horror comedy is about would be robbers who meet their match when they discover the house they have broken into belongs to a sadistic couple who hold a group of pale children hostage in their basement dungeon. In order to survive, the children have become cannibals. Would-be home invader Fool finds himself trapped in the home, running from the couple and their prisoner cannibal children.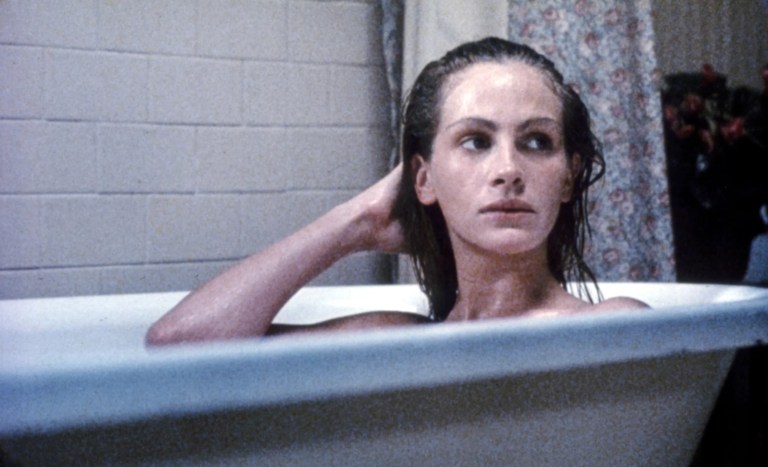 Julia Roberts stars in this psychological thriller about a woman who fakes her death in order to run away from her wealthy and abusive husband. She starts a new life in small town Iowa but her husband is suspicious and begins to track her down. The film climaxes with an epic home invasion scene where Roberts' character realizes she isn't alone in the house when she sees items in her cupboard straightened up, a habit her perfectionist, controlling husband had.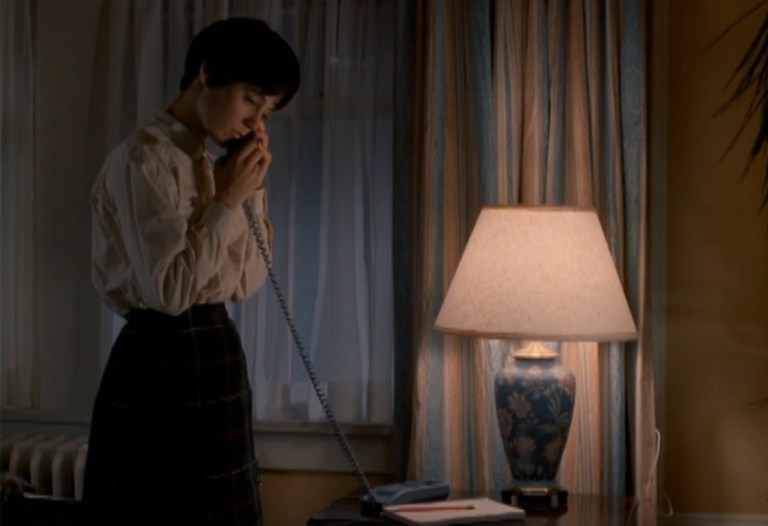 Like the original, When a Stranger Calls Back opens with a babysitter being terrorized by and unknown man. Babysitter Julia Jenz is harassed by a man outside the door of the house where she is working who claims his car has broken down and he needs help. Gradually the scenario becomes more and more terrifying as the phone line is cut and the man appears to be omniscient as to Julia's actions. Julia's charges are abducted and she is narrowly able to escape with her life. Five years later she is a college student living with the trauma of the home invasion. Jill Johnson (Carol Kane reprising her role) from When a Stranger Calls (1979) is a counselor at her college who helps her when the police ignore evidence that Julia is still being stalked. John Clifford (Charles Durning) also returns as a helpful police officer who works the case pro bono.
This psychological thriller is about nightmare predator David McCall (Mark Wahlberg) who sets his sites on 16-year-old Nicole Walker (Reese Witherspoon). When David starts abusing Nicole her father is unable to intervene. Nicole eventually breaks up with David after she catches him cheating on her. David goes ballistic and the film culminates in an intense home invasion scene in which David is intent on entering the Walker family home and taking Nicole by force. Warning: this film unfortunately features a pet death in the home invasion scene.
New Home Invasion Movies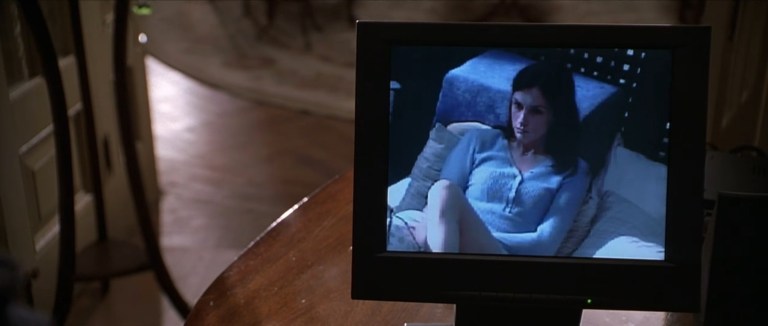 A memorable scene in this psychological thriller involves a home invasion at the residence of child psychiatrist Dr. Nathan R. Conrad (Michael Douglas). His wife and child are threatened by seemingly all-seeing criminals who promise to kill them if Conrad cannot extract information from one of his patients. Conrad takes drastic measures to try to get to the bottom of what his patient (Brittany Murphy) knows and why people are so desperate for the information.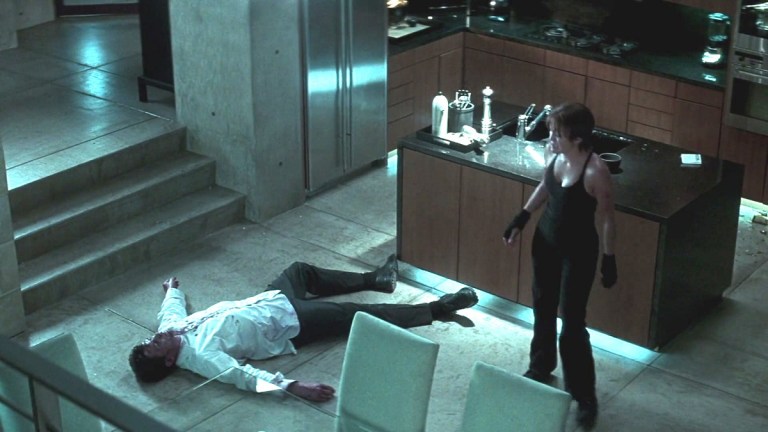 A kind of reverse home invasion movie that follows Slim (Jennifer Lopez) as she escapes from her abusive husband Mitch (Billy Campbell). When Mitch tracks her down again and again, Slim realizes that the only way this will end is if she can stand up to him herself. After spending time gaining strength and training in hand-to-hand combat, Slim breaks into Mitch's house and confronts him and the two fight to the death.
Panic Room is a legendary home-invasion tale with more academic analysis than many others on the list. The film's creative team and cast were filled with Academy Award winners, including director David Fincher, lead actress Jodie Foster, Forest Whitaker, Jared Leto, and editor Angus Wall. Newly divorced Meg (Jodie Foster) and her 11-year-old daughter Sarah (Kristen Stewart) move into a new home in NYC's Upper West Side. The previous owner was a millionaire whose grandson Junior (Jared Leto) is determined to break in and retrieve what he believes to be $3 million in bearer bonds hidden in the home. Junior and his associates didn't expect Meg to be occupying the residence so soon but continue with their plan anyway. The mother-and-daughter duo take refuge in their panic room — precisely the place that the thieves need to access — and fight for their lives. In Roger Ebert's rave review, he said that Panic Room is as close to "the ideal of a thriller existing entirely in a world of physical and psychological plausibility."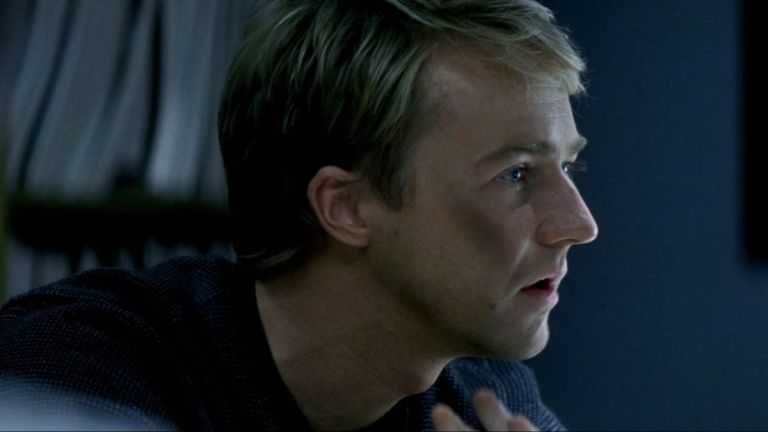 This forgotten prequel to The Silence of the Lambs (1991) was released over 10 years after Lambs became the first horror movie to win Best Picture at the Academy Awards. The film follows cannibal psychiatrist Hannibal Lector and his friendship with a prodigious police detective, Will Graham, who discovers Lector is a killer, leading to his arrest and imprisonment seen in Lambs. Graham then retires. Years later a new serial killer, known as the "Tooth Fairy", puzzles the FBI and Graham is brought on to consult. The film ends with an incredibly tense home invasion showdown between Graham and the Tooth Fairy.
The early 2000s saw the rise of New French Extremity, and High Tension is a prime example. Best friends Maria and Alex plan to stay with Alex's parents for the weekend, but things take a dark turn when the family is savagely attacked. The parents and Alex's brother are quickly picked off and Marie, who manages to hide from the killer, takes drastic measures to save her friend. Empire gave it four stars and James Berardinelli of Reel Views praised High Tension by saying, "For those who enjoy horror films and don't mind copious quantities of red-dyed fluids, this one is not to be missed."
A couple who recently moved into a remote Romanian country house becomes tormented by an unknown force. Many of the happenings seem like juvenile pranks — faucets suddenly start pouring water, music comes from outside, the TV mysteriously turns on. But the couple also discovers someone driving off in their car, and it escalates from there. The New York Times said in its review, "Them revels in atmosphere, using long unbroken takes and ambient sound to lull you into complacency before unleashing nerve-jangling shocks."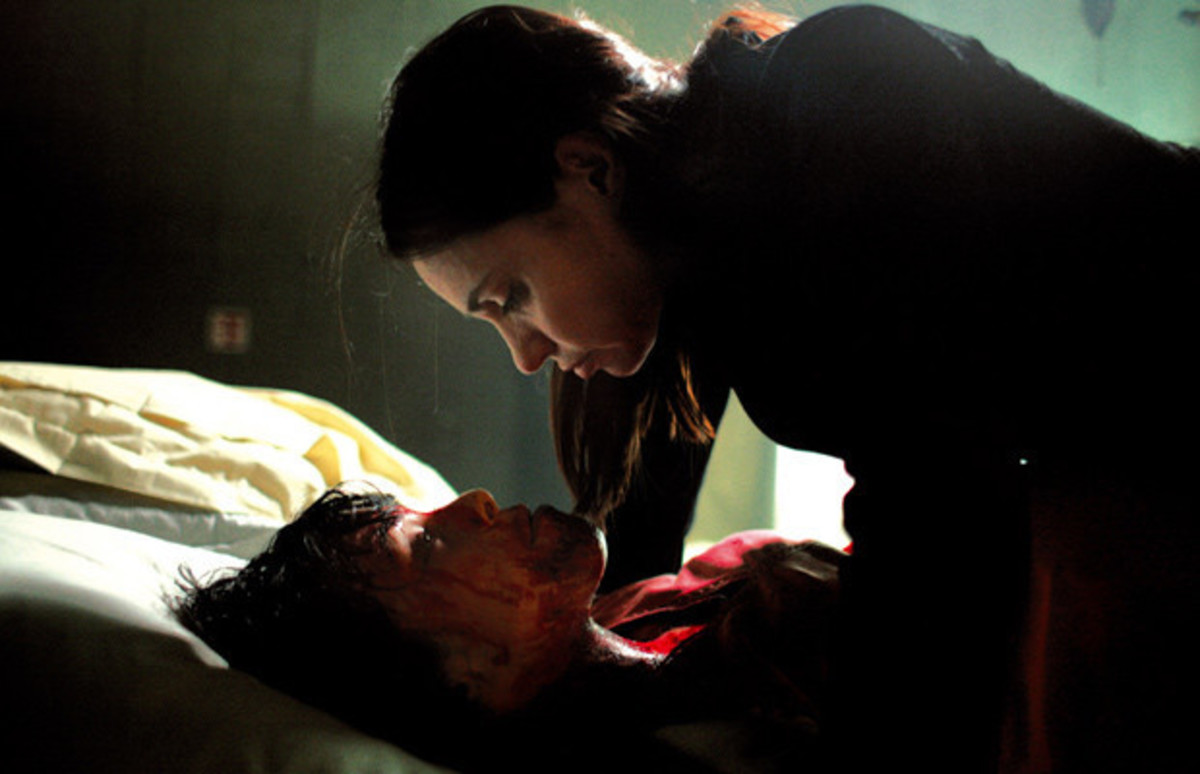 Associated with New French Extremity, Inside received mainstream critical acclaim, and Bloody Disgusting even gave it the highest score — 5 out of 5 stars. Sarah is a pregnant widow whose delivery is scheduled for the following day. An unknown woman knocks on her door for assistance, and Sarah pieces together that she's being stalked. That night, the stranger awakens her…with scissors. Inside is a harrowing fight for survival — not only for Sarah, but for her baby and the last piece of comfort left in her world. Dread Central said, "The film may be cruel, but it's executed with pure artistry. Haunting images carry their own grotesque beauty and there is real emotional depth anchored by a pair of powerhouse performances by the dueling ladies."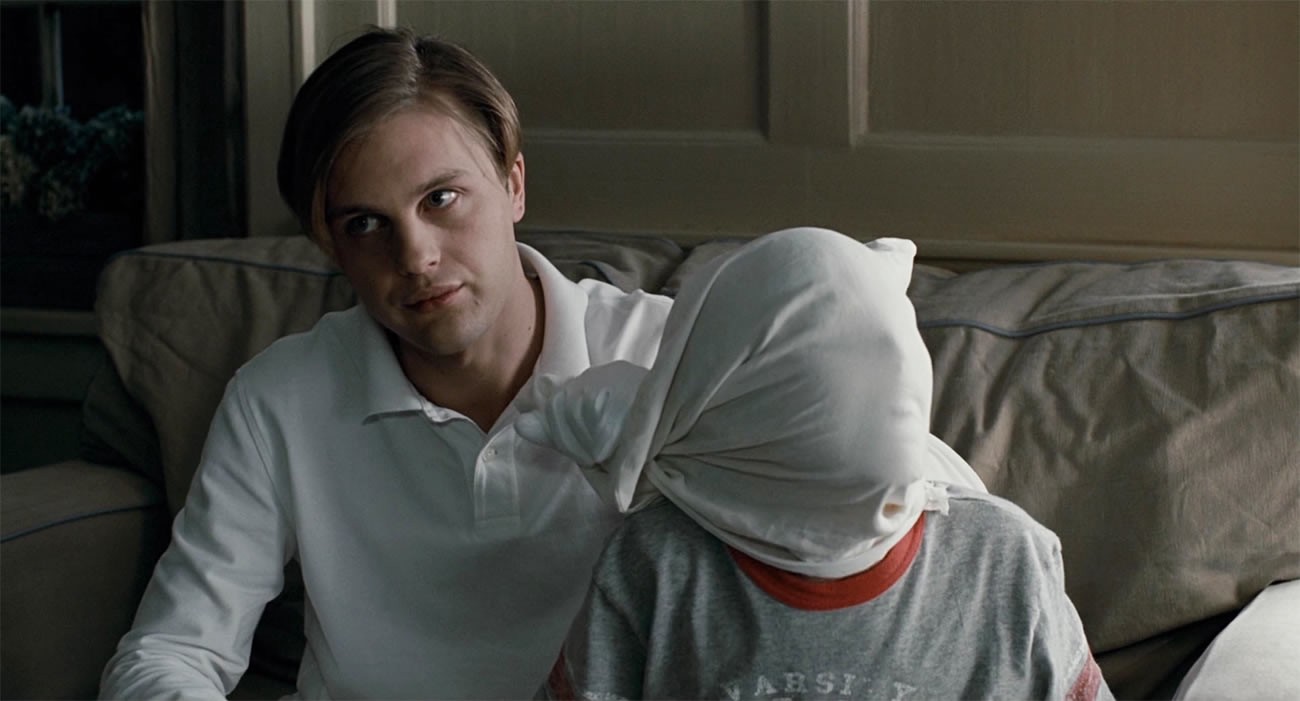 Funny Games is a viscerally upsetting film that refuses to abide by cinematic rules — and it isn't actually meant to be horror. Michael Haneke intended to shine a spotlight on the voyeuristic pleasures of consuming violent media — and violent it is. Haneke first made Funny Games a decade before in Austria; the 2007 version is a shot-for-shot remake in English. During a stay at their lake house, a family of three ends up with unwelcome guests. The villains, Peter and Paul, bet the family that they won't survive until the following morning. Ringleader Paul breaks the fourth wall on multiple occasions — by directly involving the viewer, we take on a role of complicity. The film wasn't well-received by critics, many of whom consider it torture porn. But one thing is certain—it's unlike any other home-invasion movie you'll see.
The beauty of The Strangers is that it doesn't try to reinvent the wheel or tantalize viewers with gimmicks — it's incredibly simple in both its storytelling and action. The audience sees very few glimpses into the characters' lives with the exception of the first scene — after a friend's wedding reception, Kristen rejects James's proposal. The disappointed couple arrives at James's secluded family summer home where they're staying for the night. The mounting tension between the main characters is broken by a knock at the door. The front porch light won't turn on, and an eerie figure stands in the darkness. "Is Tamara home?" the woman asks. They tell her she has the wrong house, then go back to their night, but it becomes apparent that they were never alone. For a movie of this subgenre, The Strangers doesn't depict gratuitous violence. Most of the interaction from the intruders is seen only by the viewer as they skulk in the background watching their victims and waiting for them to make a break. What makes The Strangers most unsettling is the fact that Kristen and James were random targets. In the film's opening credits, we hear the rumbling of a truck engine and a POV shot of the houses as it drives by — they could have picked anybody.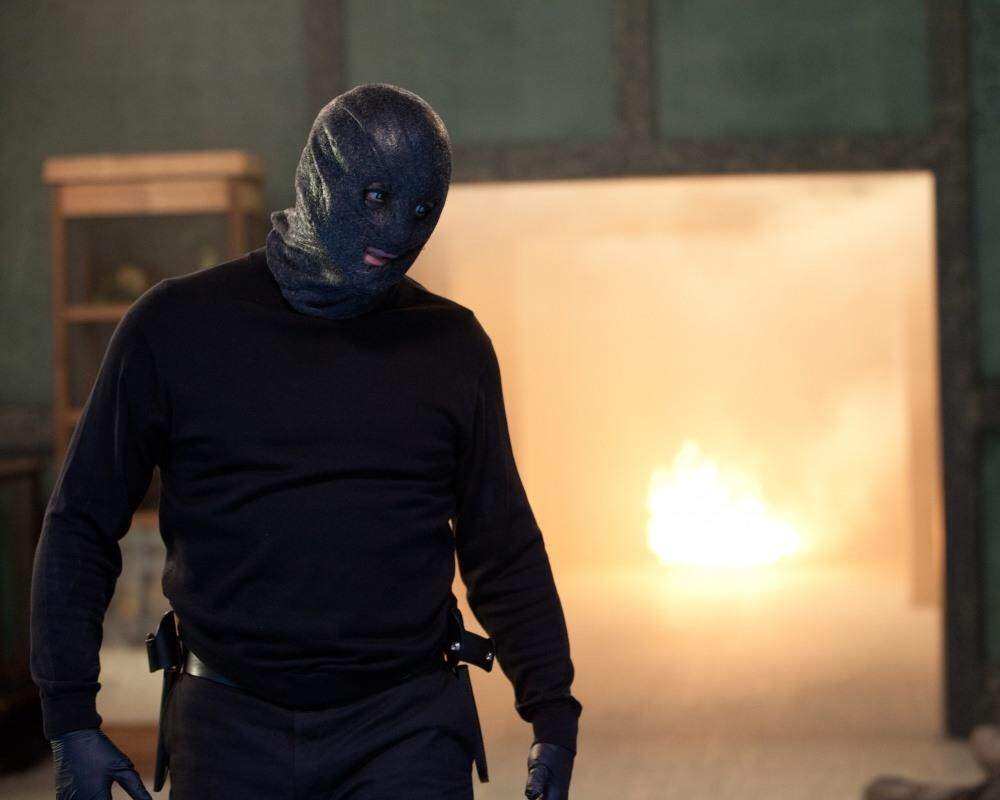 The Collector didn't receive favorable reviews from critics, but since its release in 2009 it's gained a cult following. The main character, Arkin, is a former convict who now works as a contractor for a wealthy family. When Arkin's wife tells him that loan sharks are after her and their daughter, he hatches a plan to crack his employer's safe while they're out of town. Arkin quickly discovers that he's not the only one breaking into the home that night — and the other intruder has far worse intentions. The Collector was initially pitched as a prequel in the Saw franchise, and it's easy to see the similarities between the two. As in Jigsaw, this cunning killer sets elaborate traps for his prey — the difference, however, is that he doesn't intend to teach them any lessons or offer a chance at survival. The death scenes are certainly unique and brutal — best suited for those who can stomach splatter films.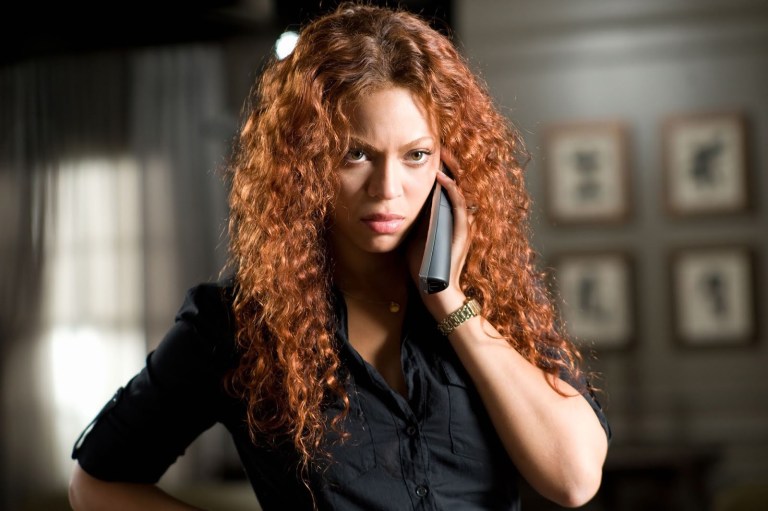 Beyoncé Knowles starred in this psychological thriller with Idris Elba and Ali Larter. Knowles and Elba played a married couple, Derek and Sharon Charles, who are targeted by Derek's new assistant, Lisa (Larter). Lisa has a romantic obsession with Derek and goes to great lengths to break the couple up, including breaking into their home.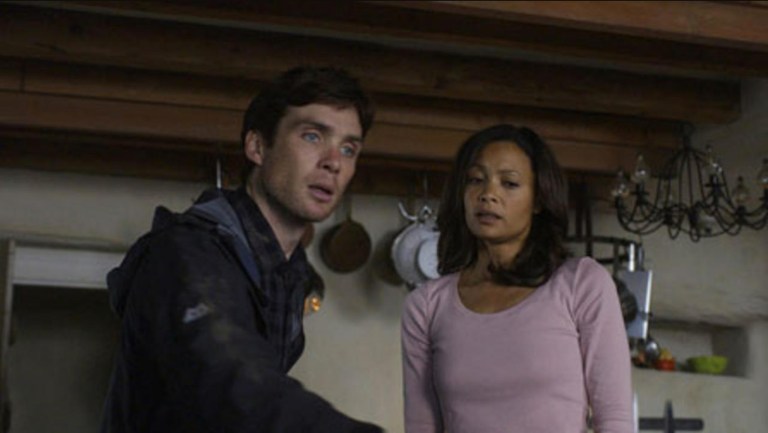 An unhappy couple, Martin and Kate, go to a remote island on the west coast of Scotland to have a vacation at a cottage there. When the generator dies a few days later, the couple is unable to get a hold of anyone from the mainland. Shortly afterward a man washes up on shore and accosts the couple at the cottage. He insists that he be allowed in and that an airborne virus has devastated the world in the few days since the couple has been out of communication. Martin and Kate have to decide whether they believe the man is telling the truth.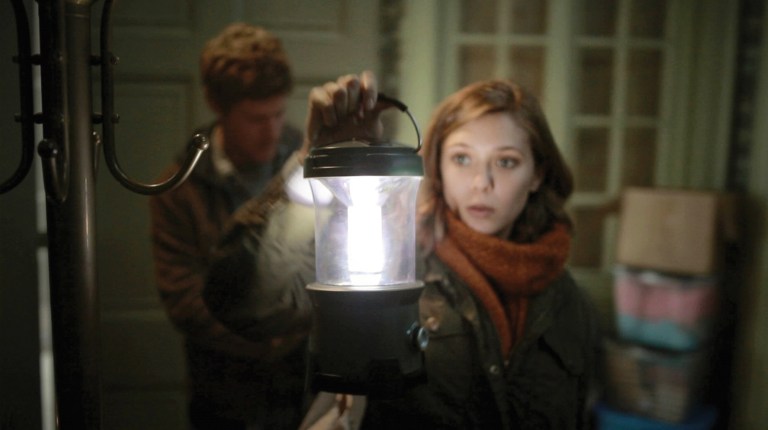 Starring Elizabeth Olsen, Silent House utilizes a faux long shot to keep viewers on their toes. Her character, Sarah, is staying at the family's summer home while her father and uncle fix it up to sell. A young woman shows up at the door claiming to be Sarah's childhood friend, but she has no recollection of her. Not long after, Sarah realizes her family isn't alone in the house. As we follow Olsen's character in real time, the tension builds even more effectively without cuts or scene transitions. Film School Rejects put Silent House on their list of most underrated horror movies of the 21st century.
A dysfunctional family must band together when their reunion is interrupted by a murderous attack. Calling the shots is Erin, a woman on a trip to meet her boyfriend's family for the first time. While she is setting up traps around the house, we learn that Erin grew up in a survivalist compound where her dad taught her combat and general survival skills. As the story unfolds, we watch as Erin becomes the competent fighter we so rarely see in horror movies — but there are still a few tricks up the film's sleeve. You're Next was directed by Adam Wingard, who did V/H/S the following year. It has a prominent cast of Mumblegore icons: Ti West, Joe Swanberg, and A.J. Bowen. Empire gave it 4 out of 5 stars and critic David Hughes said, "Wingard is on his way to becoming the next Sam Raimi."
Grieving the loss of their six-year-old daughter, the Hughes family heads to their cottage for a break. An awkward encounter with the neighbors escalates to a deadly invasion. The Hugheses discover that their neighbors plan to steal their identities, longing to be a "perfect family" just like them. Critic Dustin Putman awarded it 3 out of 4 stars and said, "In Their Skin ranks up there with 2008's The Strangers and 2007's Funny Games in terms of its jittery, supremely uncomfortable potency."
Acclaimed author Jonathan and his wife Addie are trying to reconnect after the loss of their son. However, their plans are interrupted when a panicked woman shows up at their door saying that she's being followed. It doesn't take long for the previously mentioned stalkers to catch up and attack all three occupants. In his review, Adam Lowes of Cinevue remarked, "The ending carefully explains some of the strange quirks from earlier on in the tale, and the film as a whole manages to add something fresh to this over-familiar sub-genre."
In the suspenseful opening scene we meet 911 operator Jordan Turner (Halle Berry) as she answers a call from a distraught teen during a home invasion. When the line is disconnected, Jordan calls back giving away the girl's location. The intruder picks up the phone and ignores Jordan's pleas to leave the girl alone, telling her "It's already done". Later, Jordan learns that the girl was murdered and switches jobs so that she no longer personally answers calls but instead trains new operators. When one of her trainees gets a call from another teen girl (Casey Welson, played by Abigail Breslin) who has been abducted in a mall parking lot and is calling from the trunk of her abductors car. Jordan takes over the call and is desperate to save Casey's life to make up for her earlier mistake.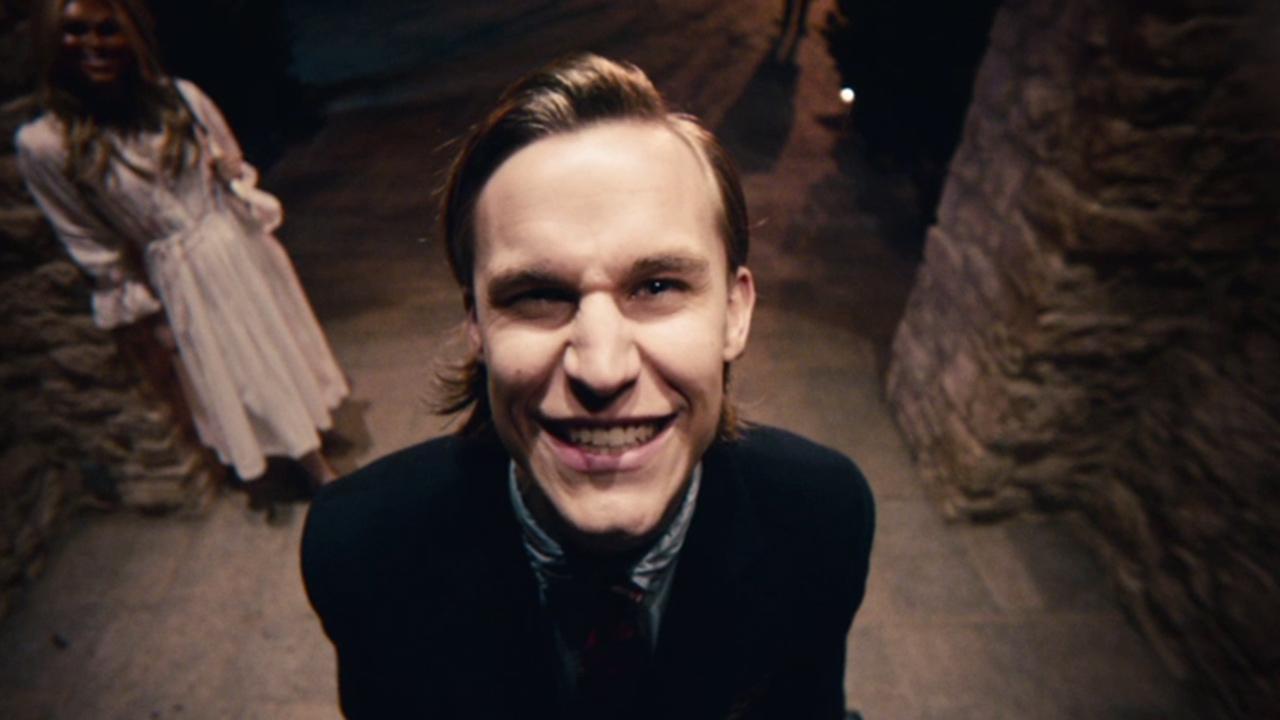 This film was the catalyst for the highly successful Purge franchise. For anyone unfamiliar with the series, it takes place in 2022 on the night of the 5th Annual Purge. The country is governed by the New Founding Fathers of America, a political organization voted into office after years of high poverty and unemployment. The NFFA's solution to lower crime rates was to allow one night per year where all crime was legal for 12 hours. The original Purge focuses on Ethan Hawke, who plays a well-off father and husband that sells security systems. When his son Charlie sees a lone victim fleeing a crowd of Purgers, he deactivates the system and offers the injured man refuge. Hawke's character scrambles to find the man and protect his family against the gang as they threaten to force their way into the home. James DeMonaco, the writer and director, didn't intend for a home-invasion setting when he first dreamed up the concept, but the constraints of a $3-million budget forced his hand. Considering its low budget, The Purge did very well in the box office, and the franchise has grossed over $446 million.
After arriving home from date night, a married couple becomes trapped by a depraved masked killer. Home Sweet Home has a slow setup before we get to the action, but the film's backdrop is very realistic, which makes it all the more disturbing. The intruder remains silent and we never find out his motivation — but his identity will definitely shock you.
Creepily masked with the heads of large stuffed animals, the invaders in this movie are on a mission to make their own demented family — and kill anyone in their way. Canadian scream queen Katharine Isabelle stars as Sarah, a newlywed who's forced to protect her stepson on a trip to their vacation home. Fearnet and Bloody Disgusting both praised the film, with reviewer Patrick Cooper saying, "Torment just looks really damn good. The pace is relentless, the atmosphere is eerie, and thankfully Barker relies more on actual suspense than gore to set the tone."
A high-school senior named Kaylie spends the night before Halloween babysitting. The initial setup might sound overdone as we learn that a masked man is prowling around the house waiting to strike — there's even a cameo from Halloween's Malcolm McDowell — but as the movie progresses it takes a very unexpected turn. Ain't It Cool News remarked, "It's tough to combine multiple genres in a way that simultaneously feels both fresh and familiar — the plot will keep you guessing until the end."
Intruders follows Anna, an agoraphobic woman grieving the loss of her brother, Conrad, who succumbs to cancer. On the day of Conrad's funeral, she prepares to leave her home for the first time in years — but she can't bring herself to do it. Assuming Anna won't be home, a trio of thieves breaks in after learning of her considerable wealth, but things become complicated as the unmasked assailants discover the occupant. At one point, Anna has a chance to make a run for the door — but even in the midst of a home invasion, her fear of the outside world is crippling. This sets a unique boundary for the film, as most horror-movie victims spend the bulk of their screen time doing anything they can to escape. Then the film flips its premise — Anna, who up until this point has come across as fragile and debilitated, has a stockpile of dark secrets. And soon you realize why the house is her safe place.
You know how you sometimes have to cover your eyes when it seems like a kid is about to be hurt in a scary movie? That's how the full 82 minutes of this film play out. We see the title character Emelie abducting a woman who's on her way to babysit, then Emelie shows up in her place. The oldest son, Jacob, realizes that something's off from the start — she lets the younger kids color on the walls, has Jacob watch while she changes her tampon, and things only get worse from there. You might watch this one with half-squinted eyes trying to block out some of the horror, but you won't be able to look away fully. Variety compared it to Funny Games and said, "[It's a] familiarly premised but stringently executed home-invasion chiller that rarely goes for the straight-up scare when a more insidious one will do."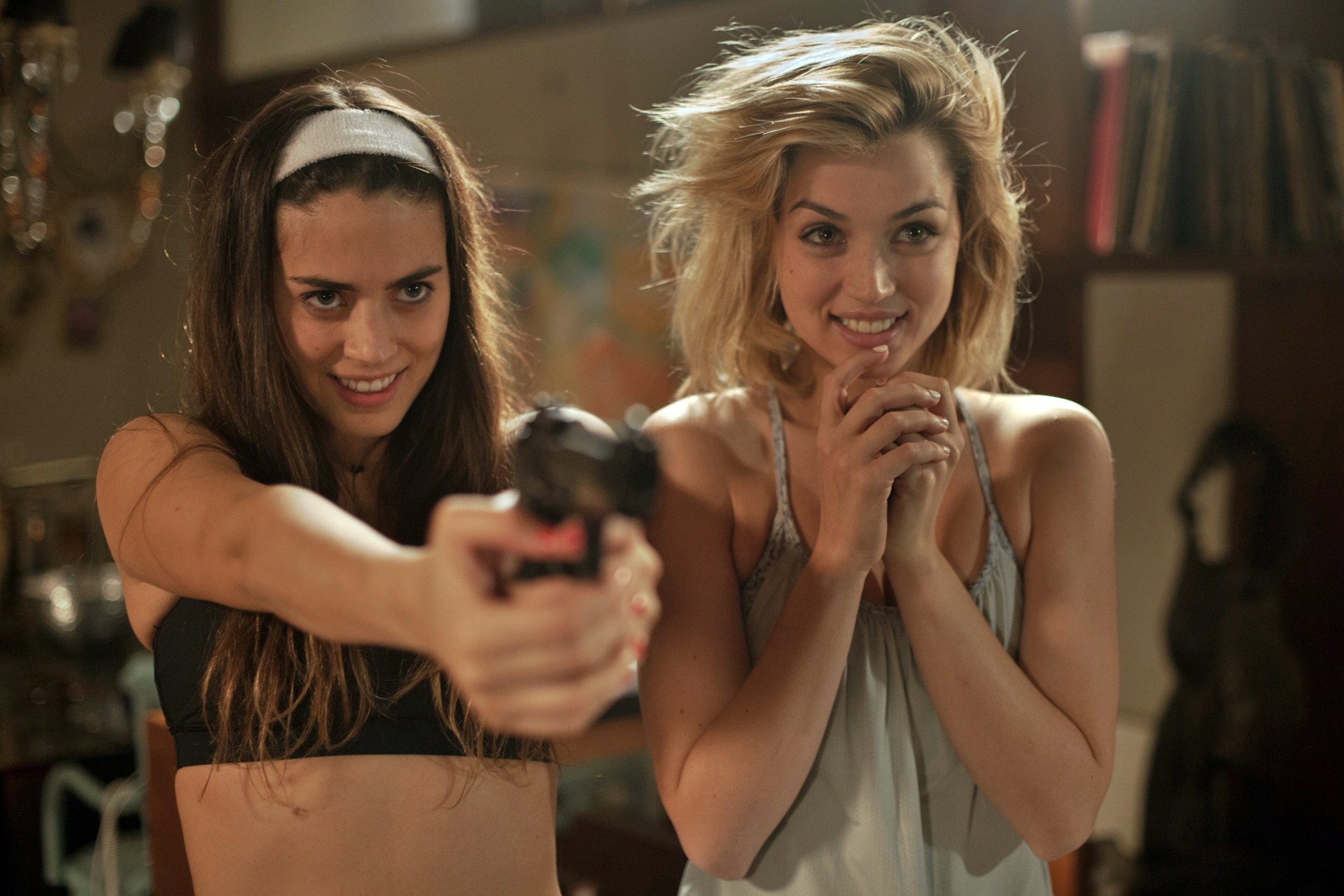 Directed by Eli Roth and starring Keanu Reeves, Knock Knock tells the story of Evan Webber, an architect whose family is out of town for Father's Day weekend. When two young women knock on his door for directions, he agrees to let them in so they can contact their friend. The women overstay their welcome and when Evan tries to kick them out, they resort to blackmail, assault, and eventually murder. Dread Central gave the film 4 out of 5 stars and said, "What we do have is a home invasion film for the social media generation (yes, it does feature social media in its plot) that should make you think twice before offering warmth and shelter to a stranger on a dark and stormy night."
Kaya Scodelario stars in this thriller as Kelly, a young injured gymnast. She sneaks into her boyfriend Mark's house to reveal that she's pregnant. Before the conversation gets very far, four robbers break in and commit a hostile takeover. Kelly hides in the attic and tries to rescue the family from danger.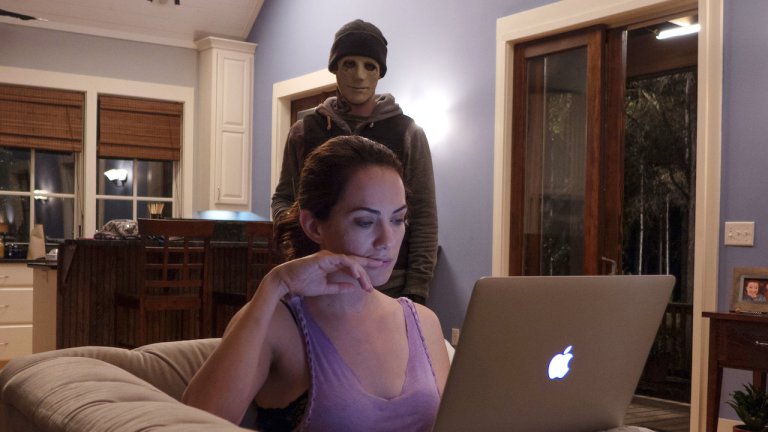 Hush was written and directed by Mike Flannigan, creator of the Netflix series The Haunting of Hill House. Maddie Young is a writer living in a remote cabin. Through an interaction with her neighbor Sarah, we learn that Maddie contracted bacterial meningitis as a kid which resulted in permanent hearing loss and the inability to speak. Later that night, she is targeted by a masked intruder who uses her deafness to his advantage — but the intelligent, resourceful Maddie won't go down without a fight. Stephen King gave the film his stamp of approval by tweeting, "How good is Hush? Up there with Halloween and, even more, Wait Until Dark."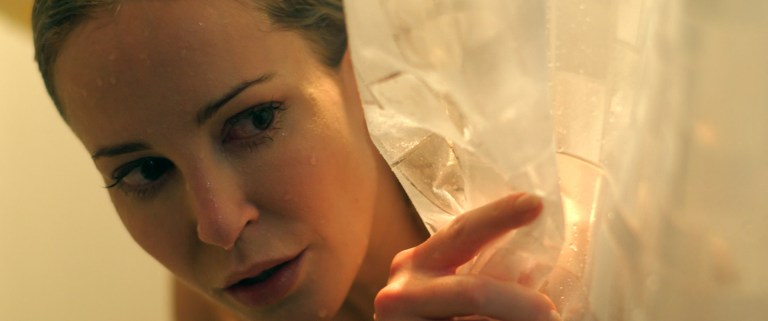 Over the weekend of a major storm a young cellist stays in her apartment alone, unaware that she has been joined by an intruder. This is a true home invasion movie that features near misses between the woman and the intruder throughout. Louise Linton (Cabin Fever) stars as the woman.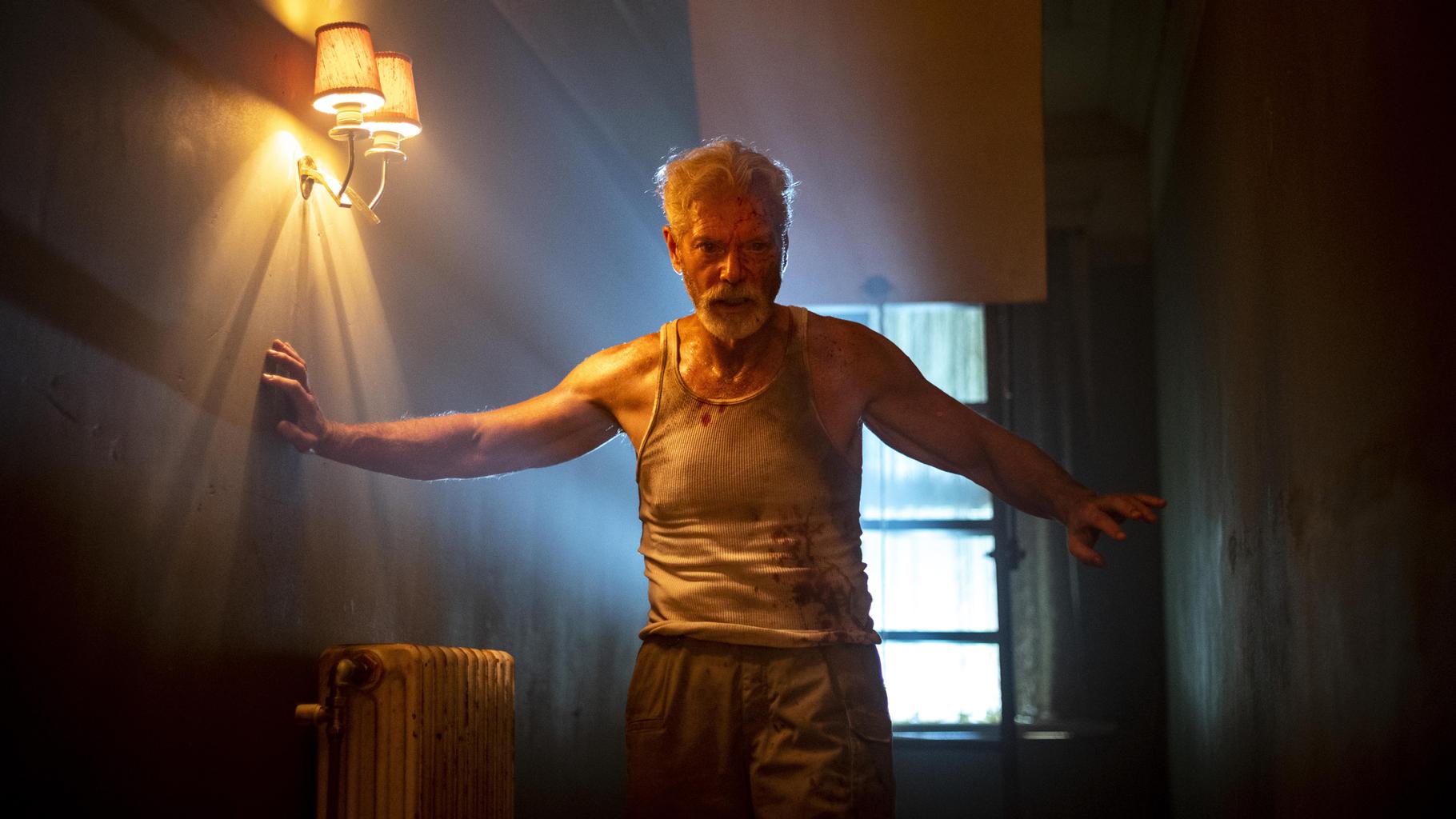 Don't Breathe is written and directed by the same team as the 2013 Evil Dead with Sam Raimi and Robert Tapert as co-producers — and it packs the same ruthlessness as their previous work. Rocky, Alex, and Money are Detroit criminals who make their money through home burglaries. When their fence tells Money about a blind a veteran with $300,000 cash in his house, the trio makes a plan to steal it while he's asleep. But the thieves come to realize that their target is more depraved than them as the film turns into a reverse home invasion. Don't Breathe has an 88% approval rating on Rotten Tomatoes and was largely praised by critics.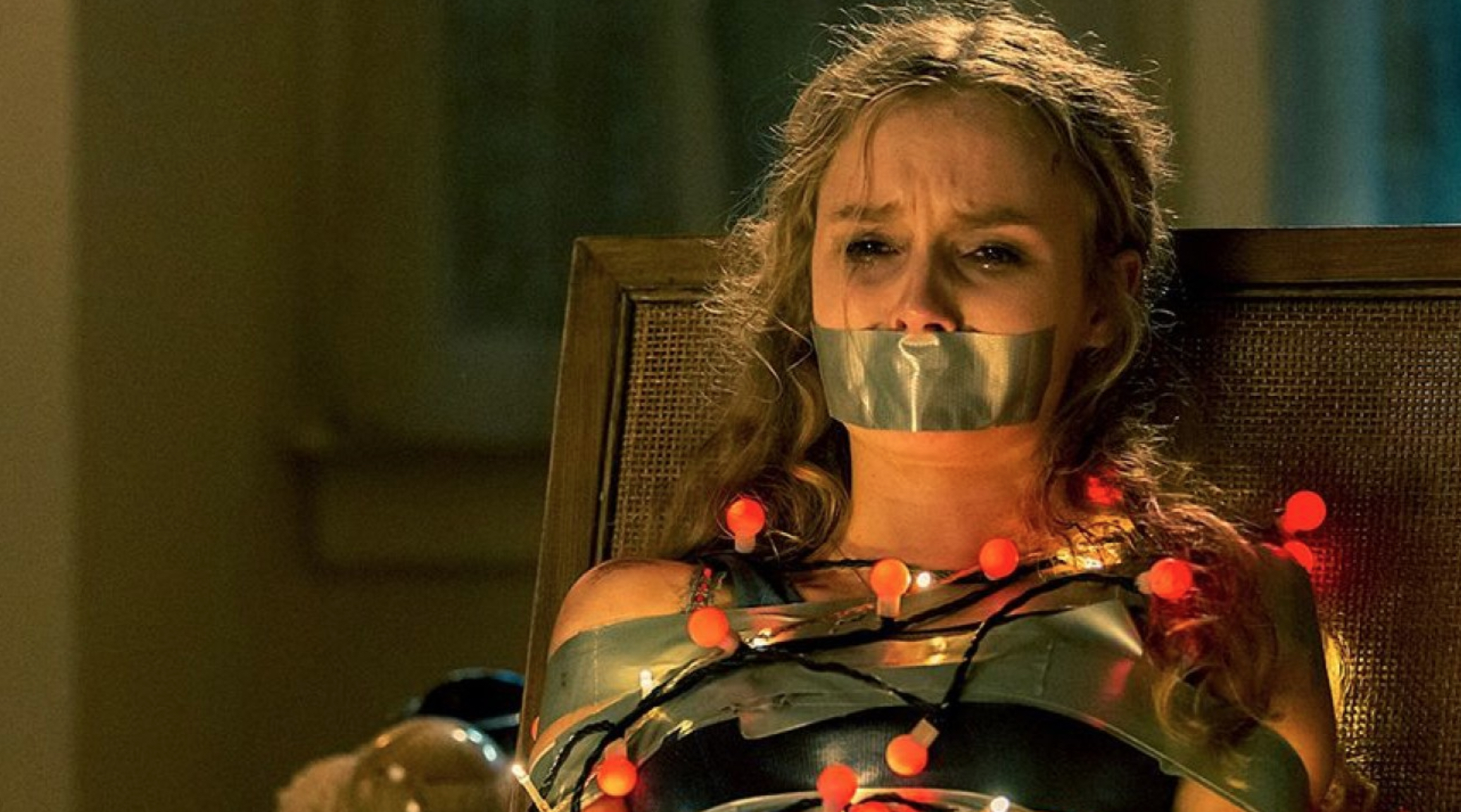 Better Watch Out employs a fresh take on a classic twist and it's sure to become a seasonal favorite for any holiday horror enthusiast. 17-year-old Ashley is babysitting 12-year-old Luke around the holidays. Luke has a crush on Ashley and plans to seduce her that night. Ultimately, a malevolent intruder interrupts…but the culprit's identity is what makes this otherwise predictable film so dark. It holds an 89% approval rating on Rotten Tomatoes and received a positive review from critic Bill Goodykontz, who remarked, "Better Watch Out is for fans of twisted, unhinged horror."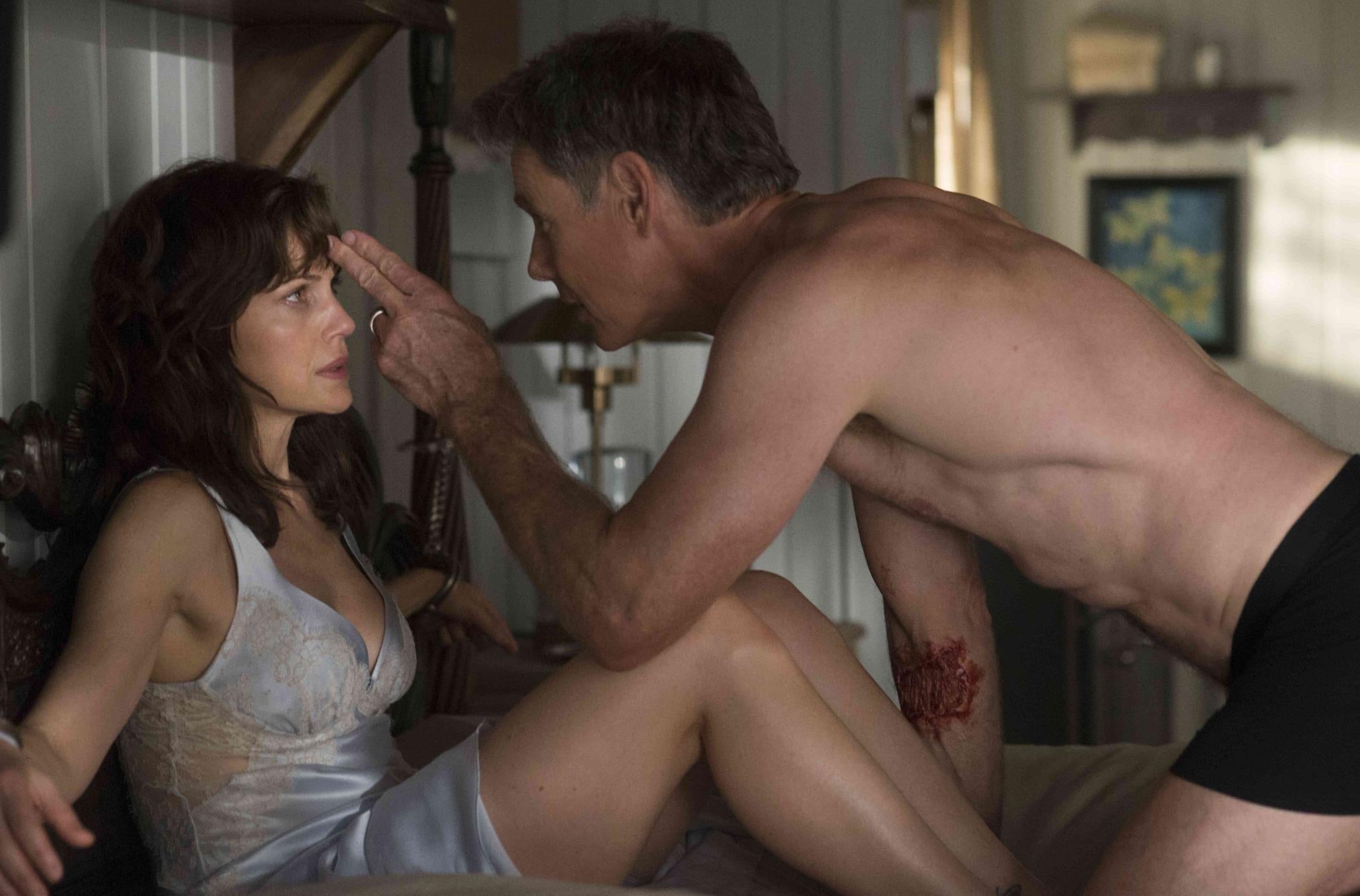 Based on a story by Stephen King, Gerald's Game is a home invasion movie with a twist. After being handcuffed to the bed during a consensual-turned-non-consensual sexual encounter with her husband Gerald, Jessie is horrified to witness him have a heart attack and die. No one else knows where Jessie is and she is bound to the bed, trapped while she hears (and sees) that she is not alone in the house.
From the same grim mind as Martyrs, writer/director Pascal Laugier gives us the nerve-wracking film Incident in a Ghost Land. Pauline and her teenage daughters Beth and Vera are moving into the house they recently inherited from Pauline's aunt. A candy truck unknowingly trails behind them. Soon after arriving at the house, the three women are attacked by a duo of intruders. To spare you the twists, we'll just say that the remainder of the movie shows the family struggling with the ramifications of the event — on top of excessive brutality. Den of Geek awarded the film 4 out of 5 stars, saying, "Incident In A Ghost Land is a masterclass in mounting tension, which deserves to be a Hereditary-sized horror hit."
While trying to enjoy a desert vacation, two couples become unwitting prey to masked killers. The film is alternately called Trespassers and focuses on the relationship issues between the main characters — and tension is already running high when a stranger knocks on the door claiming to have car troubles. The action unfolds in a nontraditional way, and the stunning cinematography alone makes it worth the watch. Flickering Myth gave it a rating of 4 stars and said the film "delivers on its setup and proves there is still life left in the genre as long as you know how to tweak it."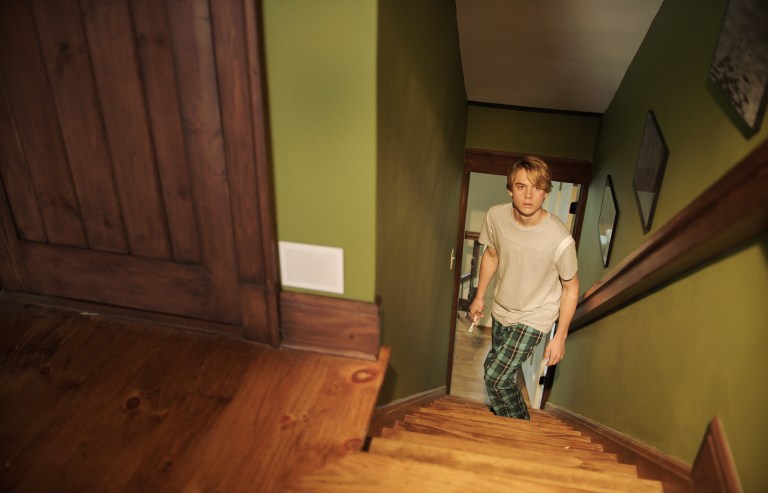 While dealing with the fall out of infidelity in his marriage, a detective takes the case of a 10-year-old who was mysteriously kidnapped. While working the case, strange things start to happen in the detective's home. Eventually his family discovers a wild secret about their home.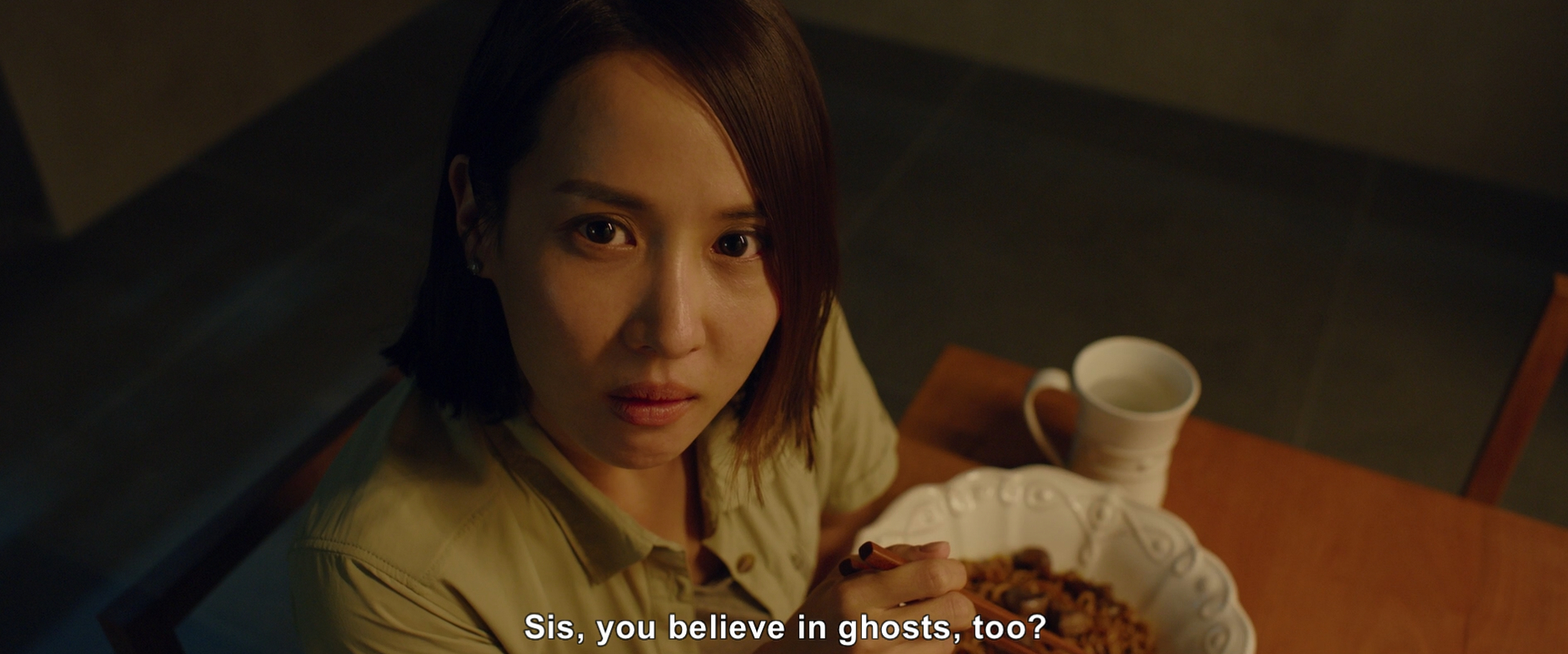 Bong Joon-Ho's black comedy thriller is a different kind of home invasion movie where the "invaders" are more sympathetic than the home's owners. The film follows members of the poor Kim family as they slowly infiltrate the home of the wealthy Parks by fraudulently getting hired as a tutor, art therapist, chauffeur and housekeeper. Unfortunately, the Kim family learns they aren't they only parasites in the Park home.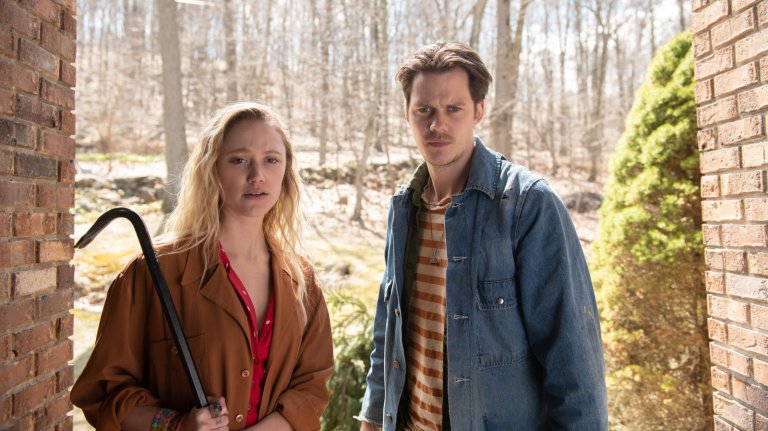 In the same vein as Don't Breathe — but way less cringey and more darkly humorous — Villains is a reverse home invasion. The acting is phenomenal with Bill Skarsgård and Maika Monroe playing Mickey and Jules, two robbers on the run who have an all-around wholesome love despite their shortcomings. When their car runs out of gas on the way to Florida, they break into a residence off the beaten track and stumble upon a young girl chained in the basement. Villains is both heart-wrenching and hilarious, with an 84% score on Rotten Tomatoes.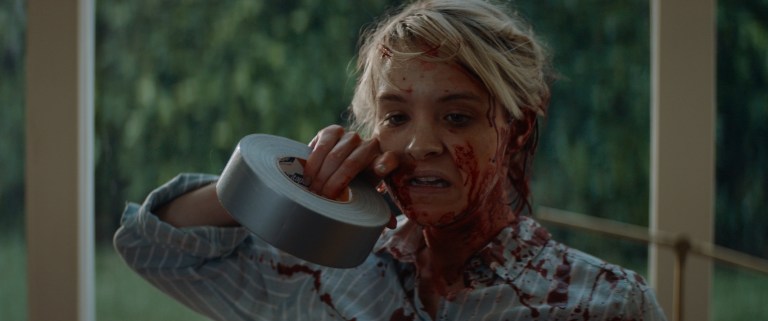 A woman named May and her husband fight off a man who has crept into their home one night. Afterwards May's husband has a bizarre reaction, implying that even though the couple has killed the man, he will be back. Sure enough, night after night May is forced to fight the same attacker and no one believes her.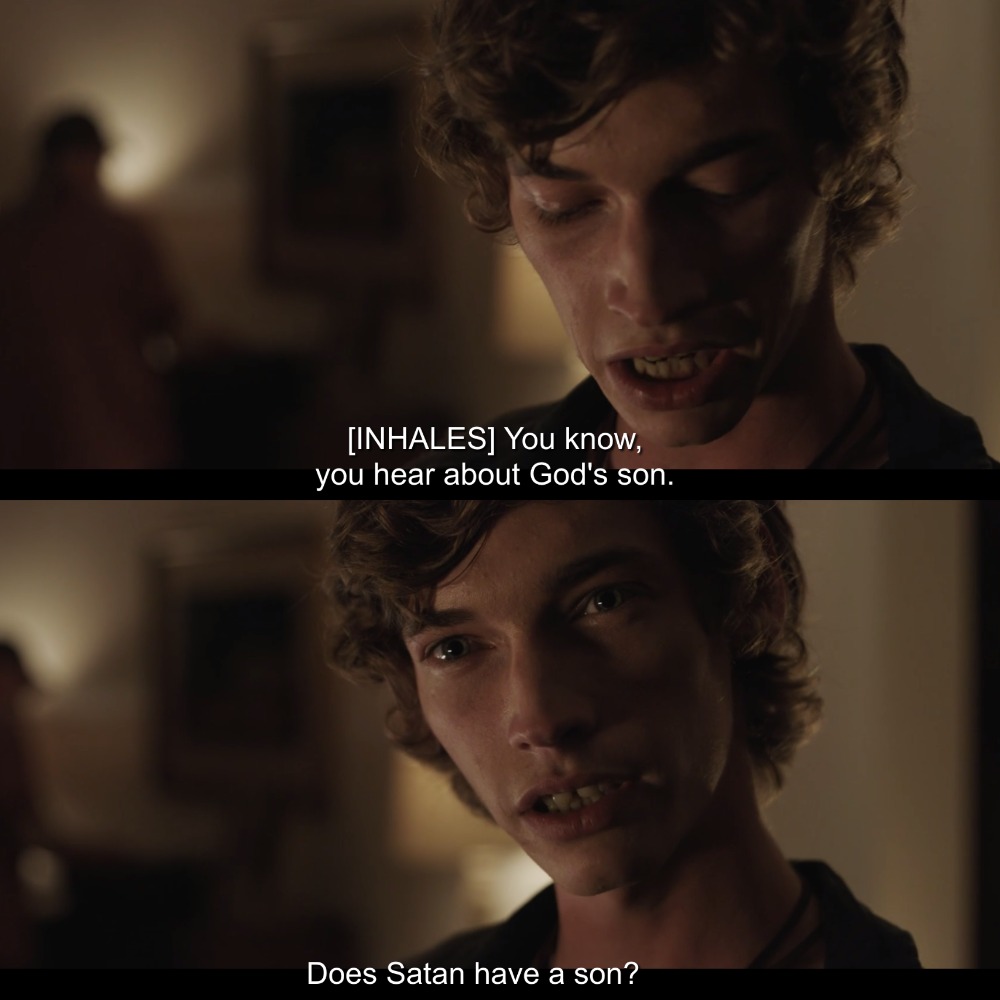 A family plans to mend their relationship with a vacation and rent a beautiful old home on the bayou. On their first night, they invite two locals for dinner who quickly becoming menacing. Part Southern gothic, part home invasion horror, A House on The Bayou is super creepy.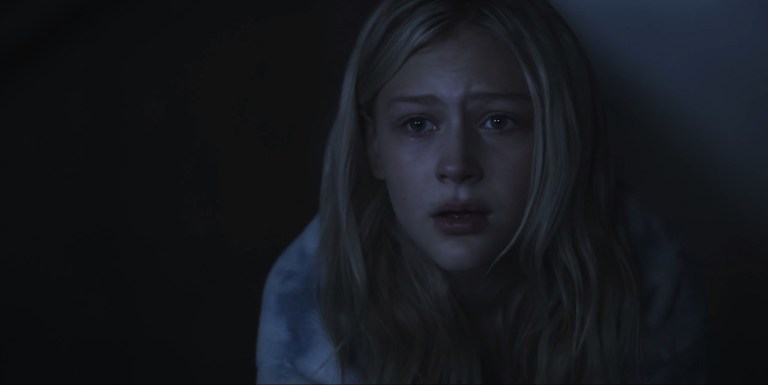 Bella Thorne stars in this home invasion thriller about two art dealers out on the town for the night. Masked intruders begin to invade their home looking for hidden pieces of priceless art while their daughter and her babysitter are home alone. As the couple heads home (and straight into danger), it's not clear who, if anyone, is going to survive the night.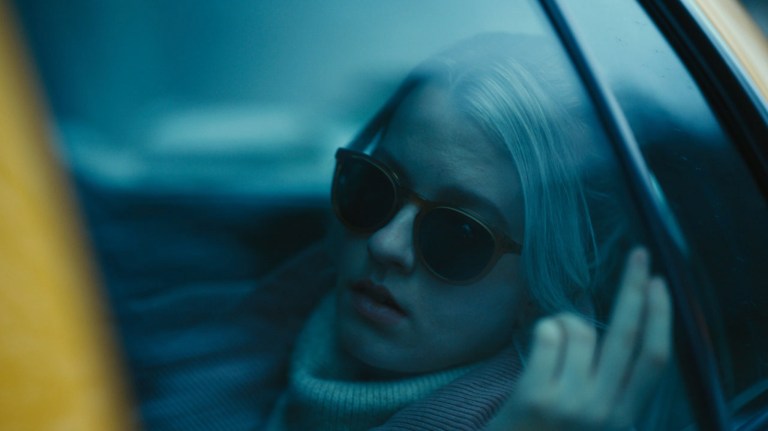 Hoping to make enough money to live a more independent life, a recently blinded Olympic skier named Sophie takes a cat sitting job at a mansion in the country. When a group of armed burglars break in, Sophie uses an app called "See For Me" with a live helper — Kelly, an army veteran — to guide her. While the premise is very suspenseful in itself, there are several fun twists throughout the movie to keep you on your toes.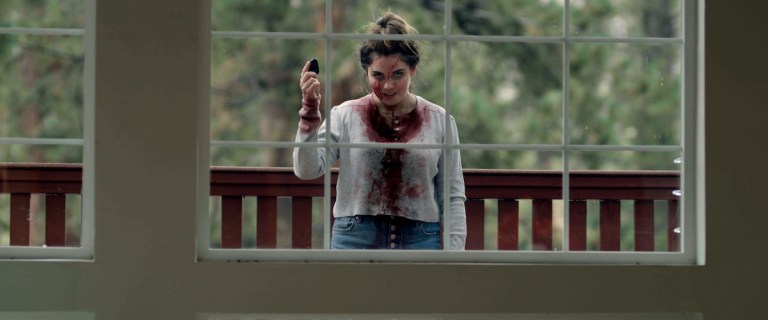 A pair of YouTubers staying at an AirBnb run afoul of their host. Gradually the situation turns from creepy to life-threatening and the protagonists desperately try to escape the rented home.
More Home-Invasion Movies