7 Reasons Why Horror Fans Should Support Physical Media
If you're into horror movies, you should get into buying them on Blu-ray. If you need convincing, here are seven compelling reasons that are hard to deny.
Streaming is great. It's convenient, there's always a lot to choose from, and it can be affordable depending on how many streaming services you choose to subscribe to. BUT, streaming isn't always the best option for film fans. Sometimes, buying a movie on physical media is the better choice.
This article lays out seven of the best reasons why you, as a horror fan, should support physical media such as DVD and Blu-ray. These reasons can be applied to any movie fan regardless of their favorite genres, but special attention is paid to horror movies for each reason listed below. The focus is on horror because that's obviously what Creepy Catalog is all about, but also because many of the biggest specialty Blu-ray distributors place a strong emphasis on releasing horror and related genre films. It's a great time to be a fan of horror and physical media. These are the reasons why.
1. Better Video & Audio Quality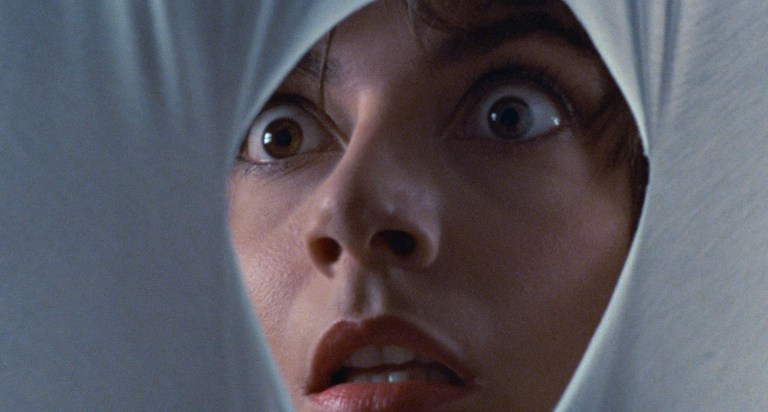 If you're a cinephile with discerning eyes and ears, Blu-ray is the best way to watch movies. Whether it's a regular Blu-ray Disc that displays high-definition video at 1080p, or it's an 4K Ultra HD Blu-ray, the quality of video and audio on a Blu-ray is better than streaming in nearly every scenario. This means that even a 1080p Blu-ray will look and sound better than 4K streaming in most cases.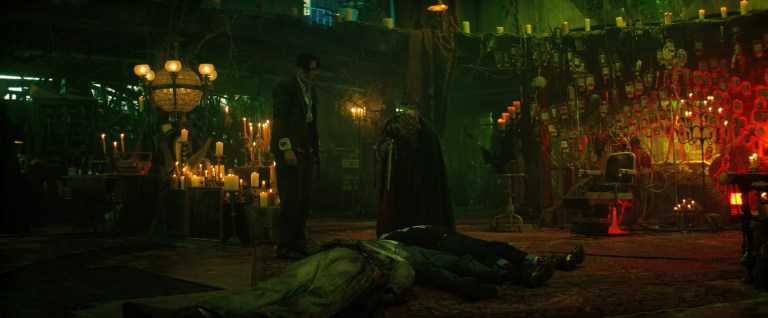 Video quality can be particularly important for horror movies. Many horror films tend to be dark and shadowy. The compression used to stream movies on most streaming sites results in a loss of quality, and that loss can often be seen more easily in darker areas. Your home theater setup will affect visual quality as well, but if you're only streaming, you're already starting with a disadvantage.
2. Exclusive Bonus Features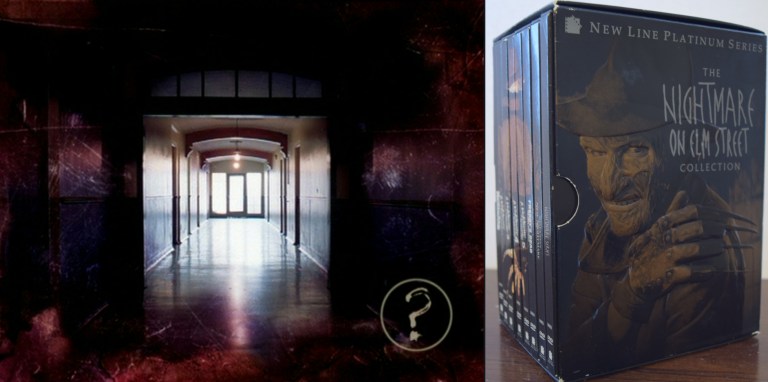 For a long time, even during the earlier days of streaming, bonus features such as filmmaker commentary, deleted scenes, and behind-the-scenes featurettes were the biggest draws for DVD and Blu-ray. Today, some streaming services such as Vudu offer streaming bonus features as an incentive when you purchase certain films digitally. However, not all sites offer the same bonuses, and others don't offer any at all, even if special features exist on the physical release of the film. For example, the physical release for Skinamarink (2022) contains commentary from Kyle Edward Ball and Jamie McRae, but good luck finding that commentary on a stream of Skinamarink.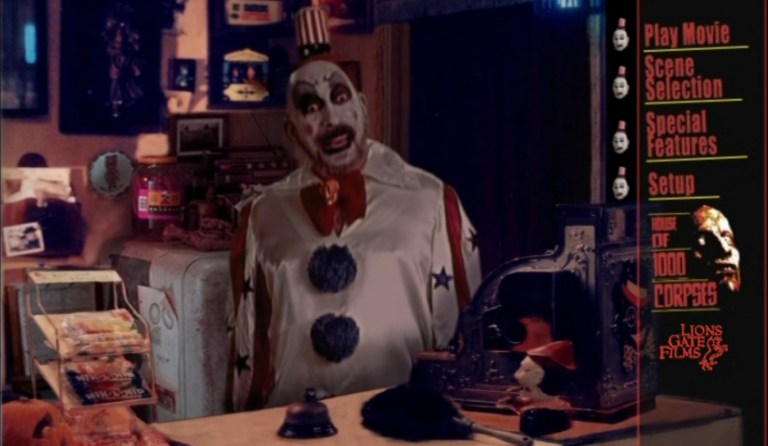 To be fair, some of the bigger film distributors have failed to add many or any special features to their newest physical releases. Some do a good job though, and special features are still used as an incentive to purchase movies rather than relying on streaming services.
If you're an adventurous fan of horror who enjoys looking beyond whatever the latest big-budget release is, there are independent distributors putting out fantastic discs all the time. Distributors like Vinegar Syndrome and Arrow Video are constantly releasing horror and other genre films with tons of added content not found anywhere else. If you're a horror connoisseur or just want the best versions of your favorite movies, you need to buy it on physical media.
3. Beautiful Artwork and Collectibles to Display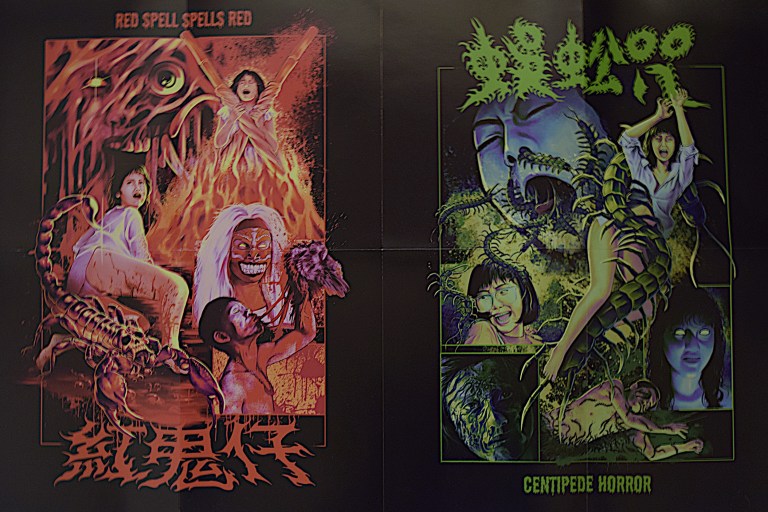 For people with a collector's mentality, the feeling of owning a movie in a tangible way is a large part of why they collect. Filling shelves with their favorite movies isn't just about creating a library, it's about the aesthetic appeal of the collection itself. Every collector has their own way of displaying their movies, and people with an eye for design can create collections that are works of art.
Also, the rise of boutique Blu-ray distributors (that is, distributors that focus on collectible Blu-ray releases and niche genres) has led to an increase in special packaging and bonus items bundled with movies. New artwork is often created which is used for everything from reversible Blu-ray case artwork, to slipcovers that look great on a shelf, to full-size posters to hang on your walls.
The bonus items don't stop there though. Merchandise bundled with these physical releases can be as varied as the imaginations of the companies releasing them. The label Visual Vengeance, for example, regularly includes specially-created items for pre-orders, like a mini foam barbell for the release of the movie Bloody Muscle Body Builder in Hell. If you're into unique movie collectibles, you have to get into buying physical media.
4. You Own It For Life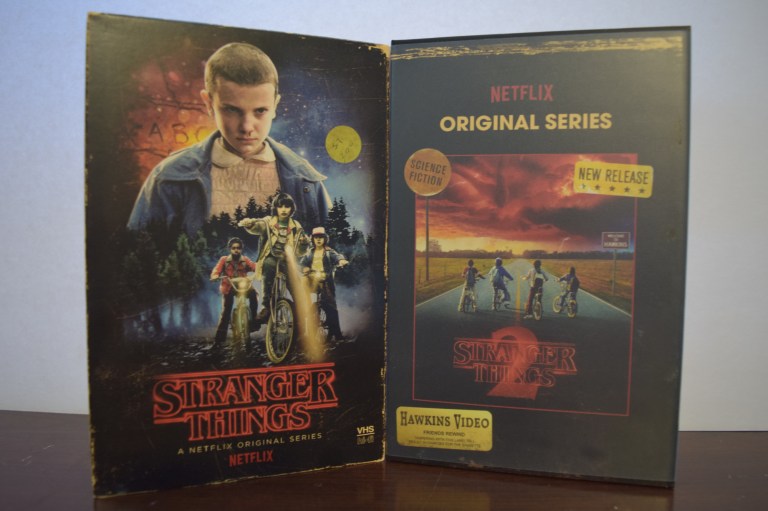 One of the best reasons to buy movies on physical media is the fact that once you buy it, you own it forever. If you rely on streamers for certain movies or television series, there is no guarantee that they will always be available to you. Streamers have high turnover rates with their libraries, and even movies and shows made specifically for (or distributed specifically by) a certain service aren't immune to removal. If you subscribed to HBO Max for the series Westworld, it's gone now that the streamer changed to Max. Netflix, the biggest streaming service, has removed a lot of its Netflix originals, including horror-adjacent content like The Frankenstein Chronicles, Hemlock Grove, and The Strange House. Some of this removed content is available to stream elsewhere, but not all of it is. Do you really want to rely on the whims and licensing contracts of streaming services?
A major problem is that movies and shows made for a streaming service aren't always getting a physical release at all. If they're removed from the streaming site, they just cease to exist. This is a source of consternation for horror fans especially, with awesome movies like Fresh (2022), Hellraiser (2022), and Barbarian (2022) not getting an official release on disc. What happens if these get pulled off the internet? It seems unlikely that they'll be removed any time soon, but it's not impossible. After all, series like Willow (Disney+) and Y: The Last Man (Hulu) were removed from streaming entirely. Willow was less than a year old, and Y: The Last Man was less than two years old. Neither series has a physical release, so they're just gone. If more people bought movies and shows on disc, then it might convince studios to put more titles on disc, and scenarios like this could be avoided.
5. Physical Media Can't be Altered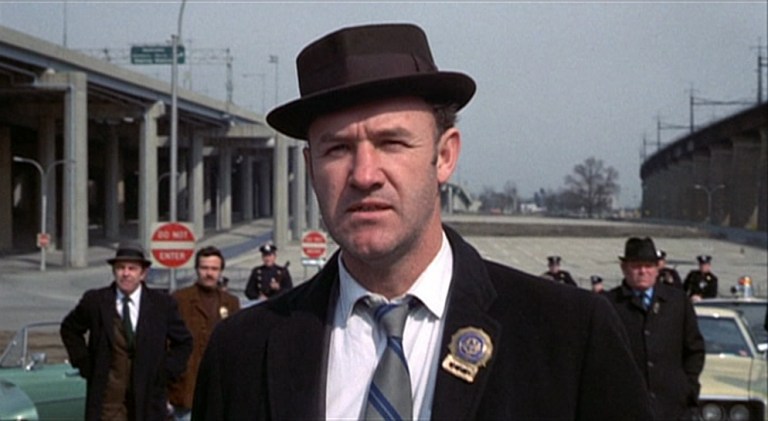 In June of 2023, it was revealed that The French Connection (1971) was censored on The Criterion Channel streaming service. Regardless of the reasons for the cuts, and regardless of whether or not Criterion had a choice in the version of the movie they licensed, it illuminated a major issue with streaming: movies can be altered at any time. The French Connection isn't the only known example of this. For example, Disney censored a couple of scenes featuring Daryl Hannah's backside in Splash (1984) on Disney+, though the weird CGI edits were later removed. There are plenty of other cases of streamers altering movies and series out there as well.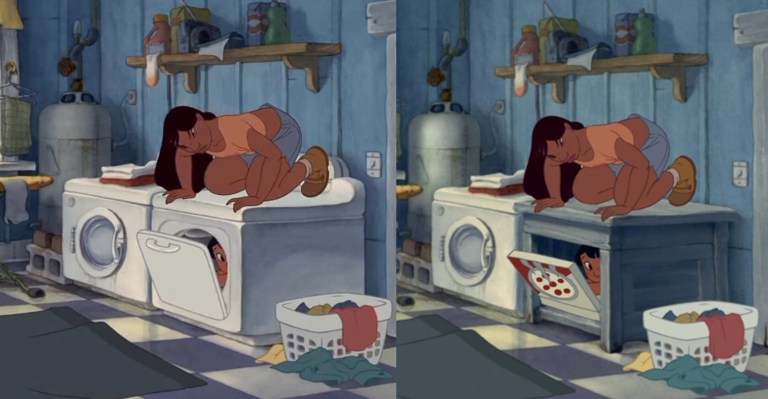 Obviously, your DVD and Blu-ray discs (or whatever format you collect) are yours, and they can't ever be changed. That's not to say movies on disc can't use altered versions of films. For instance, if you want the theatrical versions of the original Star Wars trilogy, you'll have to track down older physical releases since the newer ones use updated versions. Regardless, the larger point is that you know what you're getting with physical media, and it can't be changed. Ever.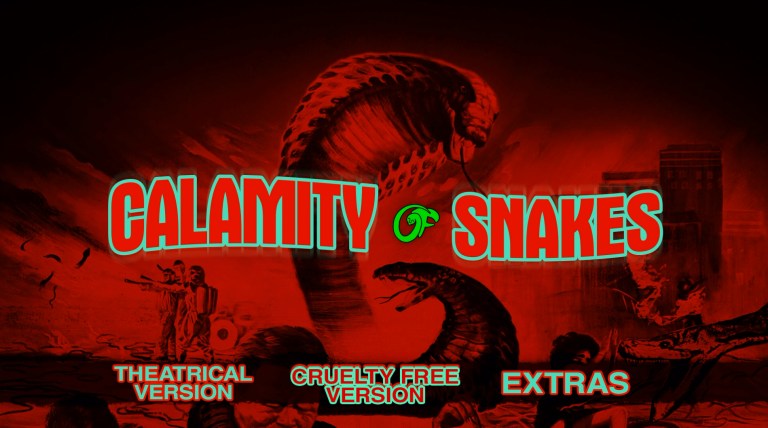 The best part is, boutique Blu-ray distributors usually offer multiple different cuts of a film. Major studios do this sometimes as well, like the M3GAN (2022) release which has both the PG-13 and unrated versions. But specialty distributors usually go above and beyond to give buyers as many different versions of a movie that exist. So if you want to see the strangely edited TV cut of Halloween II (1981), then you can on the Scream Factory release, but you can also watch a brand-new 4K scan of the theatrical release included in the same purchase. Or, if you want to watch Cannibal Holocaust (1980) uncensored, you can, but the Grindhouse Releasing version also includes a "cruelty free" cut that trims out all of the real-life animal slaughter. With physical media, you take back the control of what you watch from the meddling hands of studios and streamers.
6. You Can't Stream Everything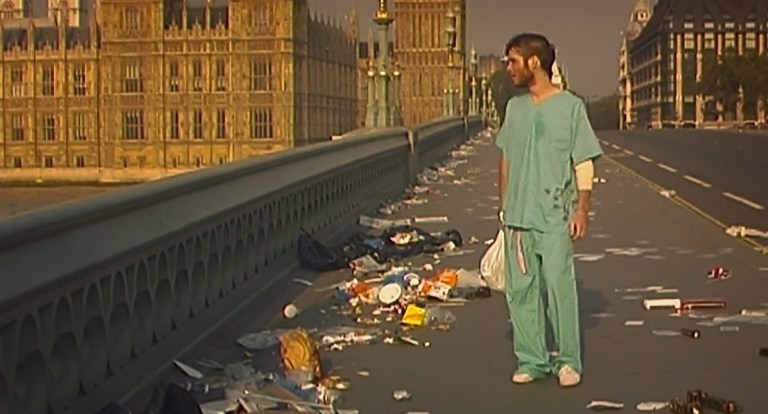 Even though there are tons of options for what to watch when it comes to streaming, not every movie is available. Even Amazon Prime Video, with thousands of movies and shows, can't possibly contain every movie you might want to see. This shouldn't be a surprise to anyone. What is surprising is that there are some fantastic and important movies that can't be streamed.
As of this writing, horror movies including Dawn of the Dead (1978), Dead Alive (aka Braindead, 1992), Cemetery Man (1994), Near Dark (1987), and 28 Days Later (2002) aren't streaming on any service available in the United States or in many other regions. That's just a tiny portion of the horror films you can't find legally streaming. If you're into more obscure, lower budget horror, it becomes even more difficult to find what you want. Owning a movie on disc means you're never without it even if it can't be found online.
7. You're Supporting Film Preservation
When we talk about "lost films," it feels like an issue that only affects really old movies. An article on film preservation written by Martin Scorsese gives us the shocking statistic that nearly fifty percent of all American movies made before 1950, and eighty percent of all American silent films, are lost. That's a devastating realization for any film fan, an it's even worse when you realize that movies from any era can be in danger of disappearing forever. Horror and other genre films can be particularly susceptible to being forgotten since, historically, they haven't always had the best reputation as being worthy of preservation.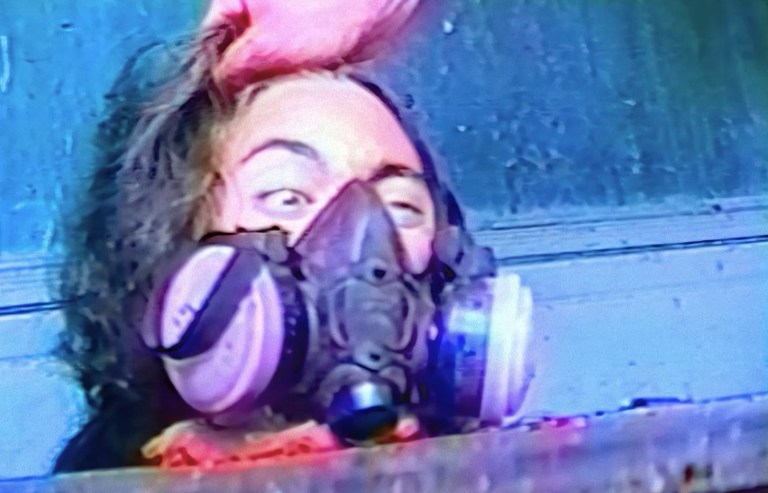 Film preservation isn't the sole benefit of boutique Blu-ray distributors, but it is a huge advantage of them. The American Genre Film Archive is a non-profit organization that conserves and distributes genre movies that may have never had a proper release on home video. Similarly, Vinegar Syndrome is devoted to the restoration and preservation of cult and exploitation cinema. Visual Vengeance puts movies on Blu-ray that might have only received an extremely limited release on VHS decades ago. When you buy movies from these and other companies, you're supporting their efforts to seek out more obscure movies for restoration and preservation. Many of these distributors place a large focus on horror films, so, for horror fans, buying more Blu-rays means you're helping to keep the rich history of horror alive and available for future generations.