'Skinamarink' Comes Home on Blu-Ray June 20th with Filmmaker Commentary
Relive the nightmare of Skinamarink and learn more about it from director Kyle Edward Ball and director of photography Jamie McRae when it is released on Blu-ray and DVD.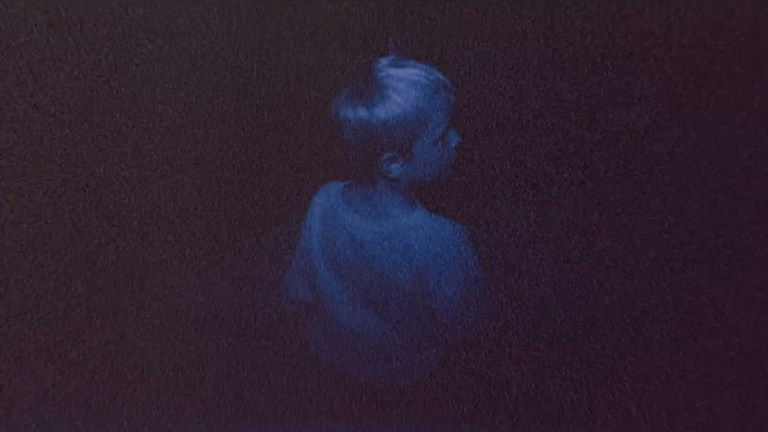 One of the year's most intriguing independent horror movies, Skinamarink, finally gets the psychical media treatment when it is released on DVD and Blu-ray on Tuesday June 20, 2023.
Skinamarink caused a minor sensation in 2022 when it leaked online and became a viral topic on TikTok. The movie is a quiet horror film that isn't for everyone, but it works extremely well for those it connects with. The movie is about two children who wake up during the night and discover that their home has turned into an eerie nightmare. It's moody and creepy, and it's a wonderful experiment in indie horror.
The Blu-ray and DVD releases for Skinamarink contain commentary by Kyle Edward Ball (the film's director, writer, and editor) and Jamie McRae (the director of photography). You can purchase Skinamarink from most major retailers, including Amazon. A SteelBook version of the Skinamarink Blu-ray release is also available exclusively from Walmart.
Also releasing on June 20th is the Media Blasters Blu-ray release of Zombie Ass: Toilet of the Dead (2011). In stark contrast to a movie like Skinamarink, Zombie Ass is a gross and goofy zombie comedy from Japan about zombies that rise from underneath an outhouse. So, if Skinamarink isn't your thing, or if you just want to have a very strange physical-media double feature this week, Zombie Ass is also available to buy on Amazon.