The Best Horror Movies on Shudder (November 2023)
Shudder is a fantastic place for horror fans to stream classic horror and to discover new favorites.
Launched in 2015, Shudder quickly grew into the leading streaming service for fans of the horror genre. While all of the most well-known streamers such as Netflix, Hulu, Amazon Prime Video, and even Disney Plus often have good selections of horror movies available, Shudder is dedicated to providing the best streaming value for all fans of horror and other closely related genres.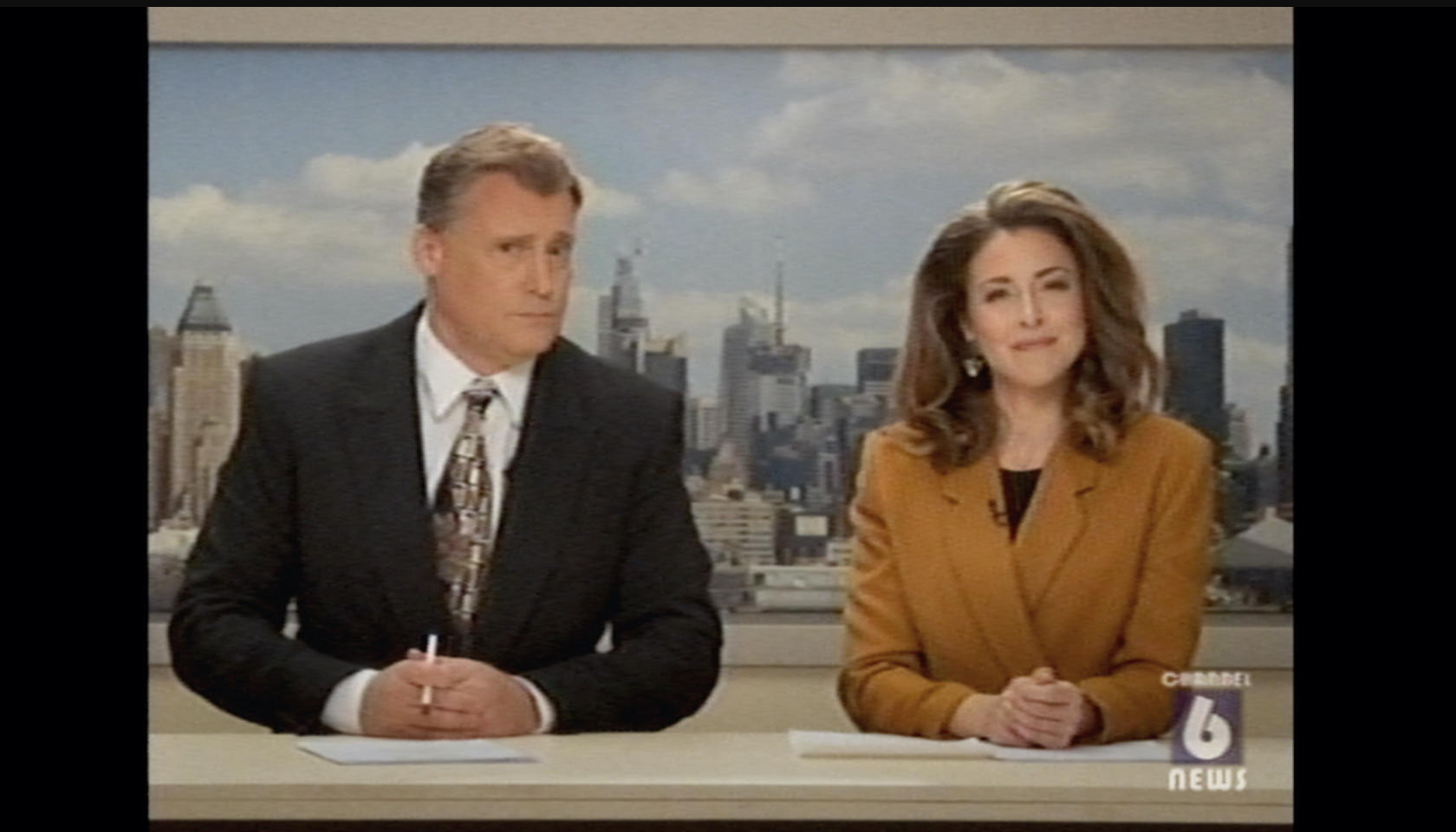 Shudder has a collection of well over 500 movies, with a steady rotation of new additions every month. The catalog is curated to include horror staples like The Hills Have Eyes (1977), lesser-known gems like Hell House LLC (2015) and its sequels, and regularly includes films from horror icons including John Carpenter, George A. Romero, Rob Zombie, Lucio Fulci, Dario Argento, and many more.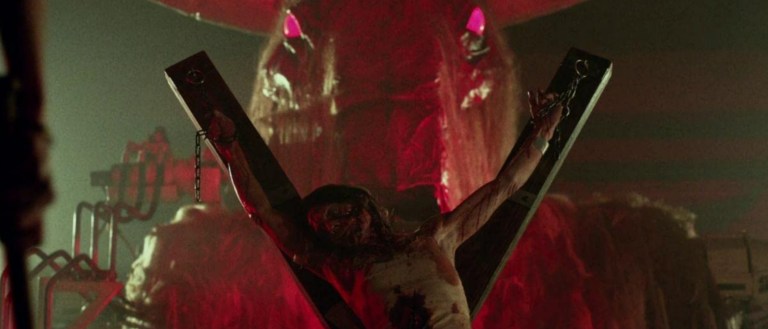 Where Shudder really shines is in its ever-growing library of exclusive movies from around the world. Every month sees new "Shudder Originals" and "Shudder Exclusives" premiering on the service. A Shudder Original is a movie which the company has bought the streaming distribution rights to and will only be available on Shudder and AMC Plus (Shudder's parent company), at least for a certain period of time. A Shudder Exclusive similarly won't be available to stream as part of any service other than Shudder and AMC Plus, but it may also be made available for temporary rental on other VOD services.
Best Shudder Originals & Exclusives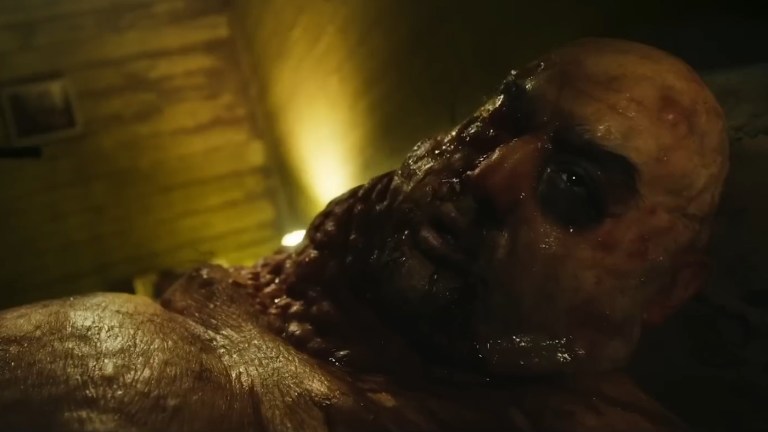 When Evil Lurks is a horror movies from director Demián Rugna, the same director of the standout Shudder movie Terrified (2017). When Evil Lurks is set in a remote part of Argentina where a demonic force has possessed someone. Attempts to destroy the demon only make things worse, leading to horrific results spreading throughout the local community.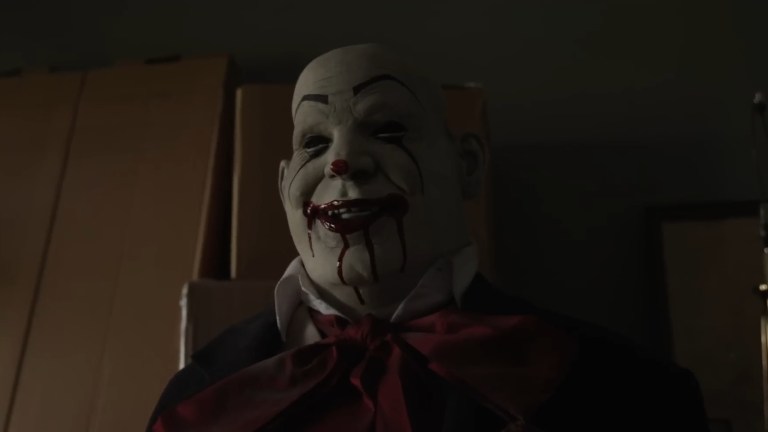 With three Hell House LLC movies set in the Abaddon Hotel, the franchise definitely benefited from a change of venue. Hell House LLC Origins is set in the Carmichael Manor, a sprawling residence with ties to the events seen in the previous films. A trio of investigators plan to spend a few nights in the supposedly haunted manor, and what we see is footage of their ill-fated investigation in the form of a mockumentary.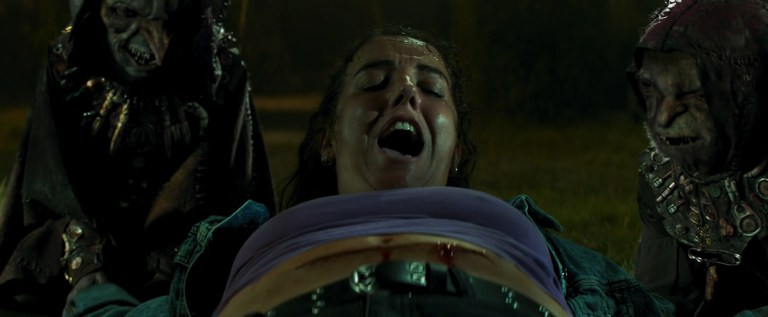 Unwelcome is a very welcome return to the tiny-monster movies of the 1980s. A couple traumatized by a home invasion move to an old house in the Irish countryside. What the don't realize is that the local stories of the goblin-like Far Darrig aren't just quaint fairy tales. Also, the Far Darrig (aka Redcaps) are not very friendly.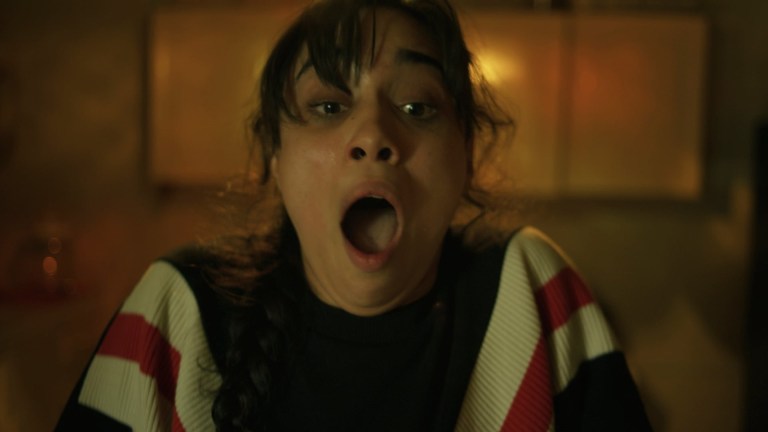 Huesera: The Bone Woman is a dark and disturbing supernatural film with elements of body horror. Valeria wants to be a mother, but after becoming pregnant her whole world starts to change. Valeria is increasingly attacked by a supernatural presence which leads her to do unspeakable things and to take drastic measures to free herself and her child from the grip of the Bone Woman.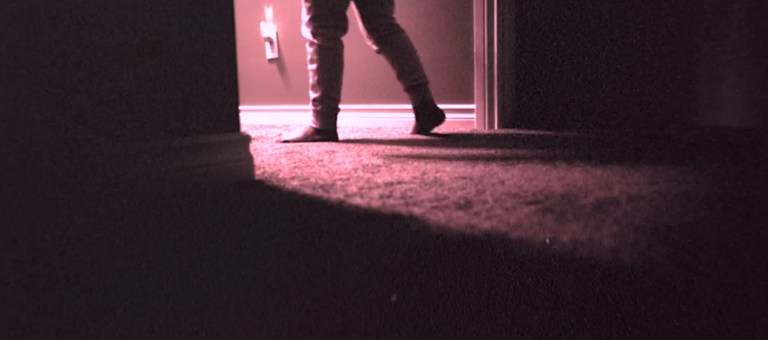 To claim Skinamarink is one of the best movies on Shudder is sure to be a divisive decision. Looking at online rankings and listening to chatter gives the impression that most people either love or loathe this experimental horror film. Regardless, it was one of the most talked about movies in certain circles in 2022. The story is about two young children who wake up late at night and discover that doors, windows, objects, and even their father are disappearing. However, the story is secondary to the creepy atmosphere the movie creates. Turn on Skinamarink late at night when you're just starting to get sleepy for the best effect out of this nightmarish movie.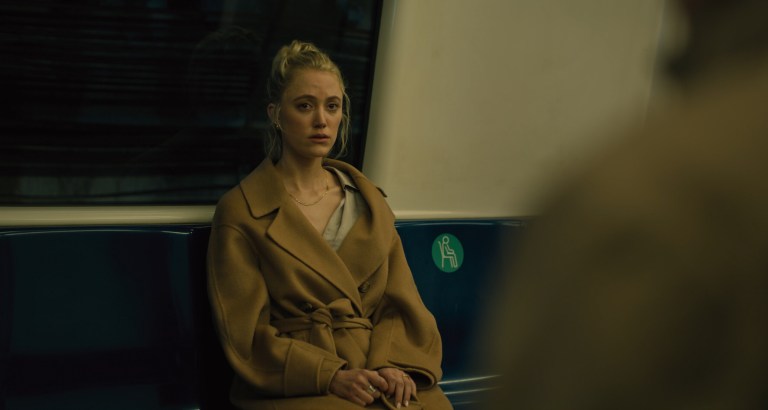 Watcher is an intense stalker thriller written and directed by Chloe Okuno (writer/director of the "Storm Drain" segment in V/H/S/94). Maika Monroe stars as Julia, an American woman who moves to Bucharest with her husband Francis (Karl Glusman). Julia is isolated in her new home by the language barrier and by the fact that her husband is always at work, but she notices someone paying way attention too much attention to her from a window in a neighboring apartment building. Julia is being watched… or is she?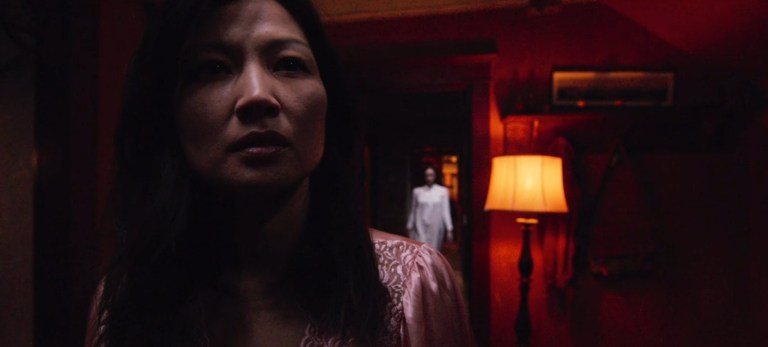 With a spooky atmosphere, a heart-wrenching story, and a solid mystery, They Live in the Grey is a great ghost movie in the spirit of The Sixth Sense (1999). Claire (Michelle Krusiec) is a social worker assigned to a case of possible child abuse. Claire is still dealing with the loss of her own child, and the case is bringing up feelings she may not be ready for. On top of that, Claire lives in constant fear of her ability/curse of seeing ghosts wherever she goes. When she learns there may be a supernatural element to her latest case, Claire is forced to decide how far she will go to help the child she's been sent to care for.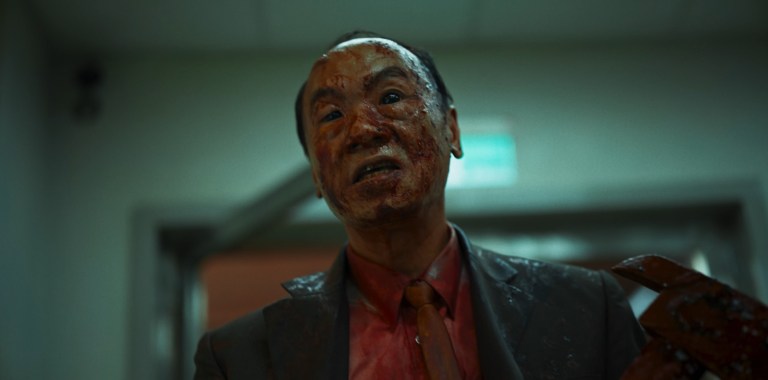 A virus causing people to act on their darkest impulses kicks off a rampage of sexual violence and a whole lot of gore in The Sadness. The foundation of the story involves Jim (Berant Zhu) and Kat (Regina Lei) attempting to find each other while the population of Taiwan goes insane, and along the way both Jim and Kat have a series of deadly encounters. Big, bloody set pieces containing some of the most extreme violence in modern horror make The Sadness one of the most can't-miss horror movies on Shudder.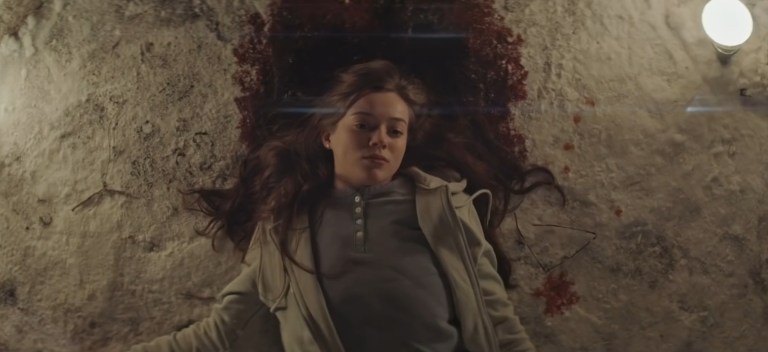 Seance (2021) may surprise a lot of viewers (in a good way) with its clever mixing of a fairly straightforward teen slasher and a ghost movie. As the film begins, an elitist clique at an all-girls private school plays a prank on a classmate by pretending to summon the ghost which is supposed to haunt their dorm. The prank leads to tragedy, but the mean girls don't learn their lesson. When a new student arrives and gets on the bad side of the clique, the girls, one by one, begin to wind up either missing or dead. Everyone must then work together to discover the truth behind the events before it is too late. With a light mystery, some spooky moments, and a fun finale, Seance delivers a great time for those in the mood for some light genre entertainment.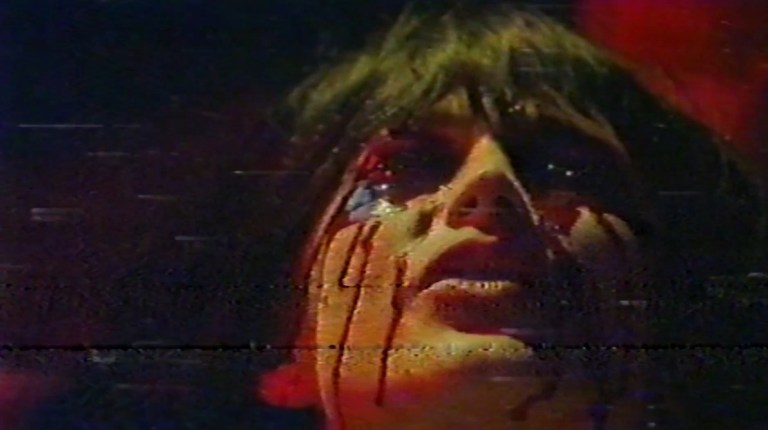 After the non-found-footage spinoff Siren (2016) and a Snapchat series in 2018, V/H/S/94 (2021) was able to revitalize the waning V/H/S franchise by getting back to what made it so appealing in the first place. V/H/S/94 is a horror anthology movie consisting of four segments and a frame story, all presented in the found footage format. The movie provides a good time with gore, camp, and some great monsters. Contributing filmmakers include Jennifer Reeder, Chloe Okuno, Simon Barrett, Timo Tjahjanto, and Ryan Prows. The movie's 1990s aesthetic not only wisely capitalizes on 90s nostalgia, but it also helps to give V/H/S/94 a distinct personality within the franchise.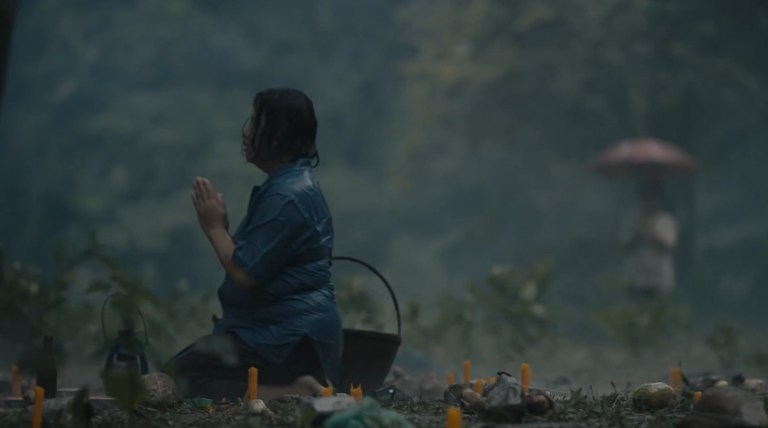 The Medium (2021) begins as a pseudo-documentary, but it ends up more like a found-footage film as dictated by the movie's sequence of events and wildly entertaining finale. Initially, the movie is presented as footage for a documentary about Nim, a Thai woman who is possessed by a minor deity. Nim's possession is a good thing, and it allows her to act as her village's shaman. As the documentary crew follows Nim, it becomes apparent that her niece Mink has become possessed by something sinister. Mink begins to take the central role for the documentary crew as her possession becomes more and more dangerous for herself and everyone around her. With a runtime of over two hours, The Medium can be a bit of a slow burn, but the later scenes are definitely worth the buildup.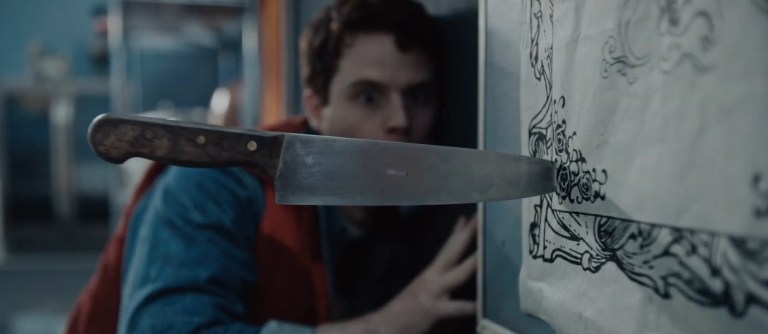 Mixing horror and comedy in the right proportions can be a difficult task, but Vicious Fun (2020) pulls it off well. The main character of the story is Joel (Evan Marsh), a film critic for a horror magazine. Through a series of unlikely events, Joel finds himself in a Chinese restaurant after hours which is hosting a self-help group for serial killers. Unless he wants to be violently murdered, Joel must use his knowledge of horror movies to pretend to be a serial killer himself. Naturally, the night does not go smoothly for Joel, and that leads to a load of fun that plays on horror cliches in a highly entertaining way.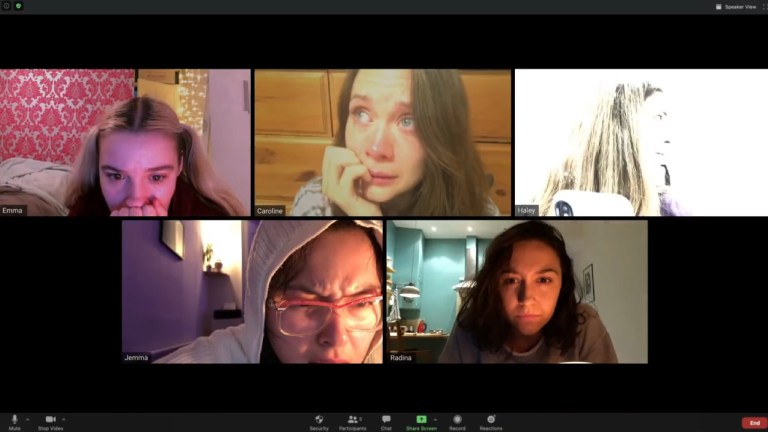 Host (2020) is a popular (and quite effective) horror movie made in an offshoot of the found footage style known as "screenlife." The movie takes place completely on a Zoom video call used by a group of friends to keep in touch during lockdown. One of the friends invites a medium to hold a séance on the call. Though the séance was supposed to be a prank, it seems to open a pathway for a sinister presence to begin tormenting everyone on the call. While not the first movie of its kind, Host became a minor hit thanks in large part to its timing which capitalized on a time period in which many people were dealing with the emotional weight of prolonged isolation.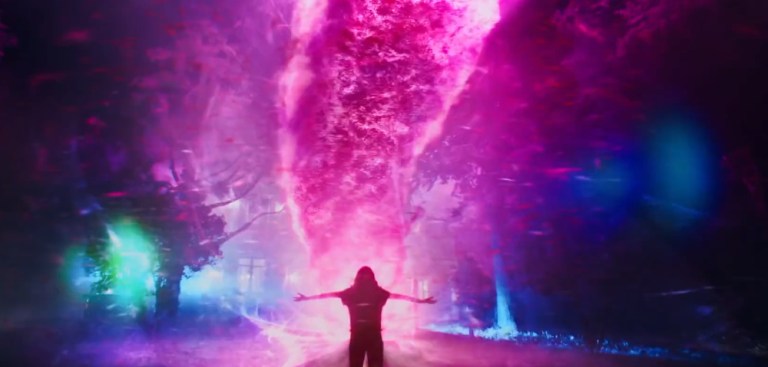 Color Out of Space is a beautiful and quirky adaptation of the story of the same name by H.P. Lovecraft. Nicolas Cage stars as Nathan Gardner, the patriarch of a family who has moved to Nathan's late father's farm house. After a meteor crashes onto their property, odd occurrences begin to happen on the farm including unusual plant and animal mutations, as well as experiences of time loss and altered personalities. The occurrences get worse quite quickly, leading to a finale filled with gorgeous colors and disturbing body horror.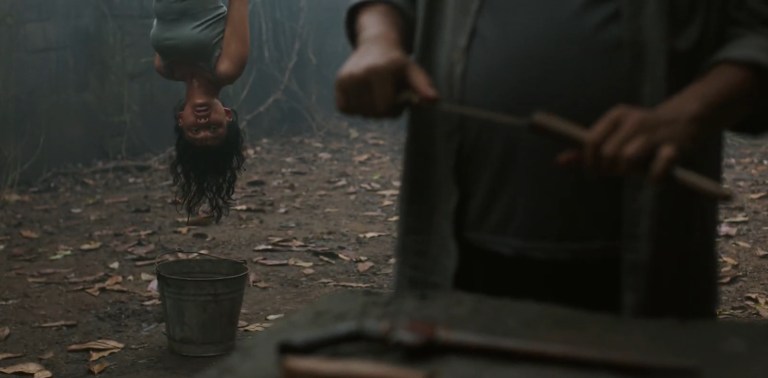 Impetigore (2019) is a superb Indonesian folk horror movie from Joko Anwar, director of Satan's Slaves (2017). The film begins with an intense scene in which a tollbooth worker, Maya, is violently attacked by a man who appears to know something about Maya's family history. After the attack, Maya learns that she may be the inheritor of her family's estate, and she travels to the small village where she was born in hopes of selling her family home. There is something extremely odd about the village though, not the least of which being the disproportionate number of children's graves. Maya quickly becomes the focus of a disturbing, tension-filled plot involving the supernatural and the superstitious.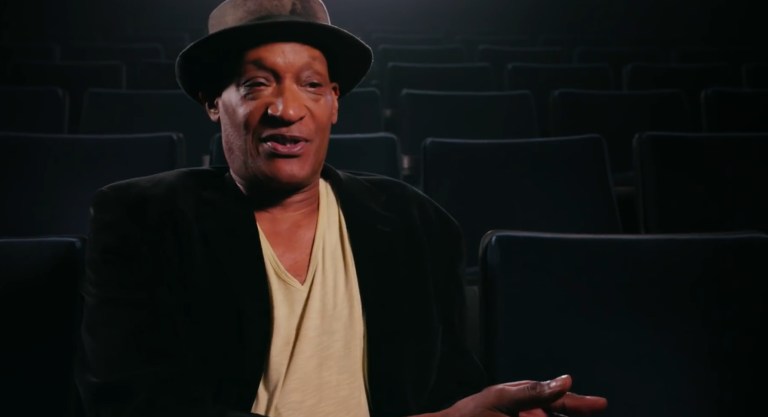 Horror Noire: A History of Black Horror (2019) is a fascinating documentary that traces the history of Black actors and filmmakers in relation to horror cinema. The film looks at the evolution and impact Black characters (and stereotypes) have had on screen, and it examines the influence Black filmmakers have had on horror movies from behind the camera. Horror Noire is essential viewing for all fans of horror movies, and it features input from many highly respected figures in horror including Jordan Peele, Tony Todd, Ken Foree, Rachel True, Rusty Cundieff, Keith David, Miguel A. Nunez Jr., and many more.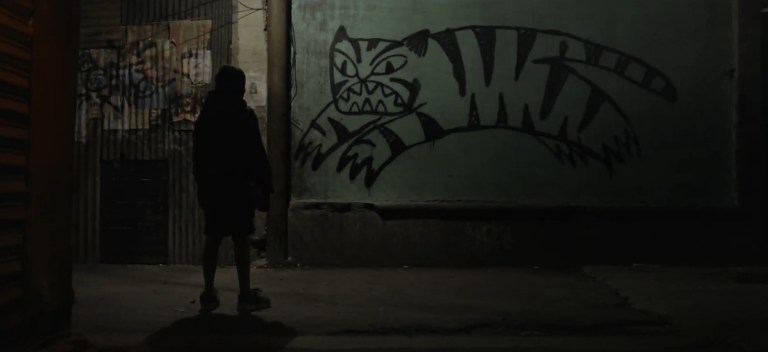 Tigers Are Not Afraid (2017) blends fantasy and reality in a way that is somewhat reminiscent of Guillermo del Toro's Pan's Labyrinth (2006), though the end result feels much more grounded rather than fantastical. The movie is set in a Mexican city that is under constant fear of death and destruction from an ongoing wave of crime. A young girl named Estrella returns home after an attack on her school to discover that her mother is missing. With her mother likely murdered or kidnapped, Estrella joins a group of young boys who are on the run from a local gang of human traffickers. Estrella keeps seeing and hearing a ghostly presence that sounds like her mother as the kids do their best to survive on the streets. Tigers Are Not Afraid is quite grim, yet it's a powerful look at a grim reality.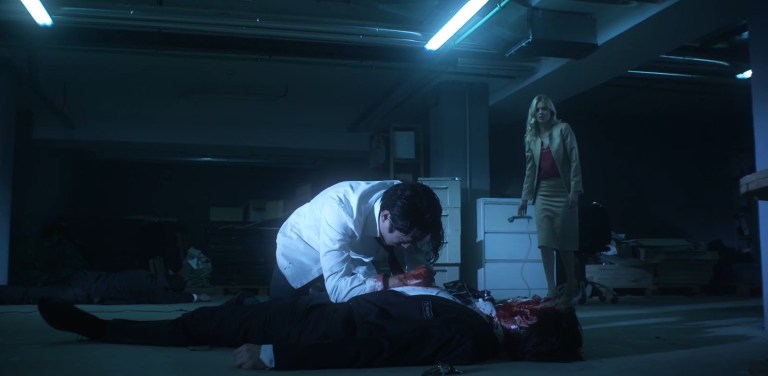 Starring Steven Yeun (The Walking Dead, 2010-2016) and Samara Weaving (Ready or Not, 2019), Mayhem (2017) is a film filled with bloody carnage set inside an office building. A virus known as "Red Eye" which causes people to lose all social and moral inhibitions has been spreading throughout the world. On the day Derek Cho (Yeun) is fired for something he didn't do, the virus is unleashed in the building just as he is being escorted to the door. The staff is infected, causing everyone to act on their wildest and darkest impulses. Mayhem takes the stresses and injustices of the corporate world and channels them into a fantastically fun barrage of violence.
Mon Mon Mon Monsters is a clever and brutal Taiwanese monster movie in which the "monsters" take many forms. After trying to expose a group of bullies for stealing class money, nerdy high school student Lin Shuwei is forced to do community service with his relentless tormentors. During their service, Lin and his bullies encounter a flesh-eating monster. They end up capturing the human-like creature and holding it prisoner as they take turns torturing it, blurring the lines between monster and victim. The result is a surprisingly engaging dark comedy with some incredibly memorable scenes of violence and gore.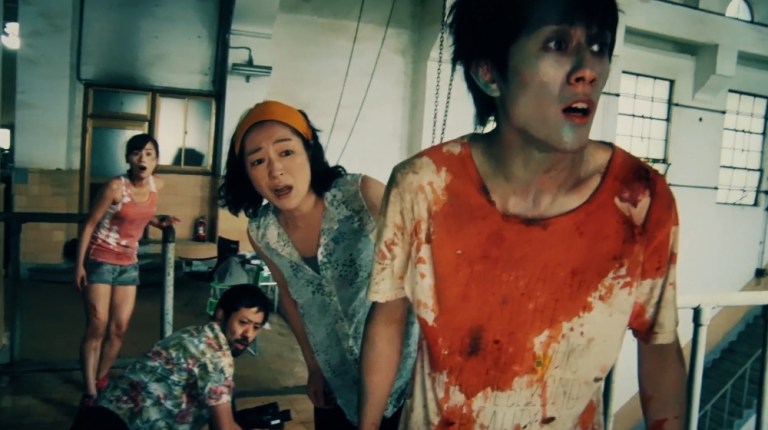 One Cut of the Dead (2017) is a wonderfully funny and heartfelt Japanese comedy about low-budget filmmaking and zombies. The film begins with an extended shot done as a found-footage movie about a small cast and crew making a movie about the living dead. Real zombies show up on set, but the crazed director refuses to stop shooting his movie even as people start dying. One Cut of the Dead transitions to something else partway through its runtime, but anyone who hasn't seen it should avoid any and all spoilers about the movie's second half. One Cut of the Dead was a surprise hit, and it is 100% deserving of all the praise heaped upon it.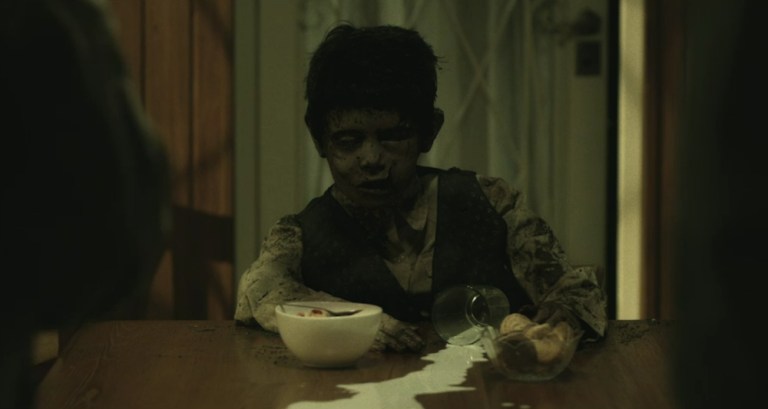 Terrified (2017) is a fantastically spooky Argentinean haunted house movie. Or rather, it is a haunted "houses" movie taking place with multiple entities in multiple locations. When a rash of supernatural (and terrifying) incidents all occur in different houses within the same neighborhood in Bueno Aires, a group of people attempt an investigation. They get more than they expected in a series of encounters involving dead bodies, monsters under a bed, and a whole lot more. Terrified is notable for having a unique narrative format that almost makes it an anthology film, emphasizing mood and scares over a straightforward story.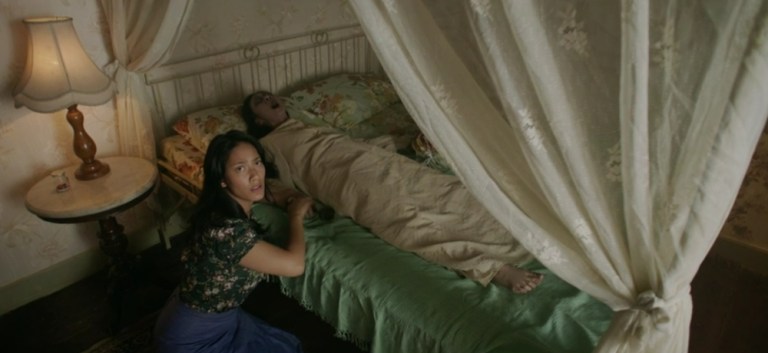 Satan's Slaves (2017), also known by its original Indonesian title Pengabdi Setan, is a supernatural horror movie that earns its scares through fantastic imagery and incredible tension. In Indonesia in 1981, a former singer by the name of Mawarni has become bedridden with a mysterious illness. After Mawarni passes away, apparitions are seen within the home inhabited by her mother, husband, and children. Has Mawarni returned from the grave, or is something far more sinister trying to find its way into the household?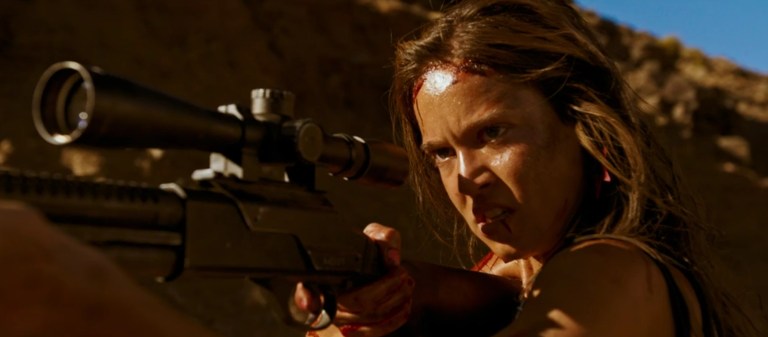 Shudder's first-ever feature length "Shudder Original" is the action thriller Revenge (2017). This French film follows a young woman, Jen (Matilda Lutz), as she hunts down three men in a desert after she is sexually assaulted and left for dead. The film is beautifully shot and exceedingly brutal, with Jen's revenge playing out in a fittingly gruesome way. Revenge feels a lot like a modern interpretation of an old-school exploitation movie in the best possible way.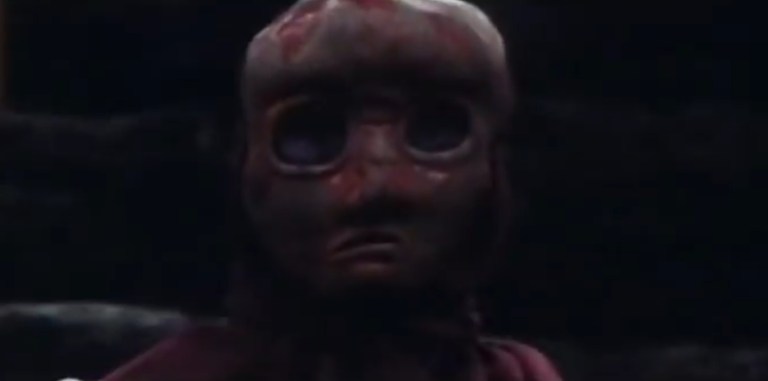 Presented in a pseudo-documentary style, Noroi: The Curse (2005) earned a solid reputation as one of the more terrifying found-footage films ever, long before it was made available on Shudder. The movie can be a bit of a slow burn, but the payoff is worth it in the end. The movie focuses on paranormal researcher Masafumi Kobayashi as he investigates a series of seemingly disconnected supernatural events. There is a connection hiding just below the surface though, and as Kobayashi gets closer to the truth, the tension and scares increase considerably.
Best Licensed Movies on Shudder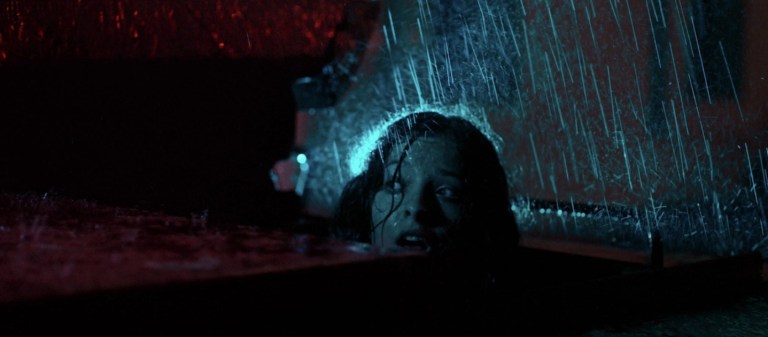 A sparsely attended screening of a horror movie is the setting for this Spanish horror flick. Like someone out of a giallo, a man in a black coat and wearing black gloves stalks and kills patrons in a run-down movie theater. Ana, the projectionist, finally realizes something is wrong, but it may be too late for her as well. With a great throwback feel and some good kills, The Last Matinee is a lot of fun.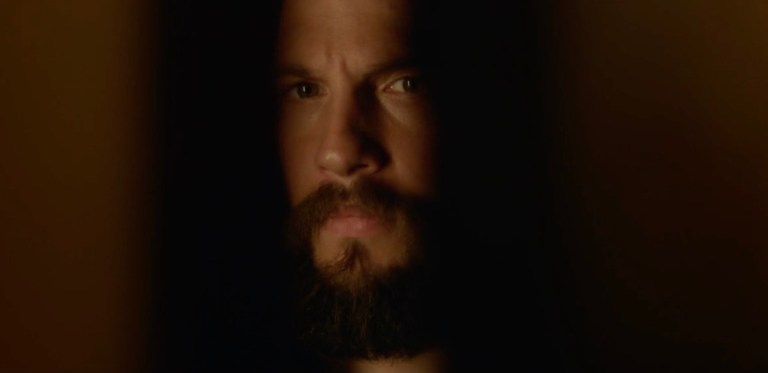 The Invitation is a masterfully crafted exercise in tension. At a dinner party Will (Logan Marshall-Green) and his girlfriend Kira (Emayatzy Corinealdi) are confronted with a cultish and disturbing pitch from David (Michiel Huisman) the new husband of Will's ex-wife. From there, what began as a dinner party among friends turns into an evening of suspicion that leads to violence.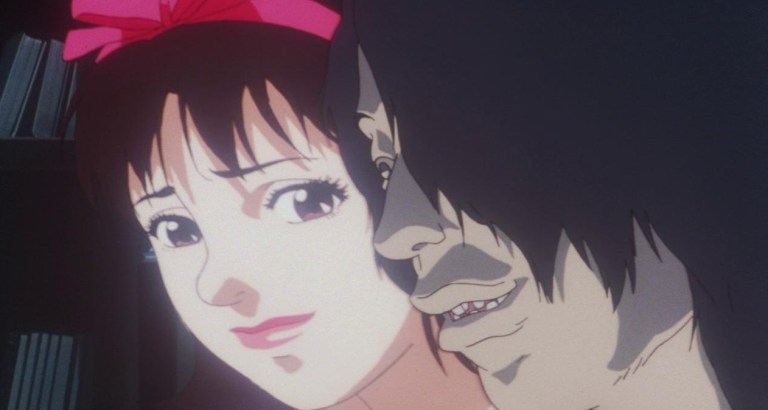 Mima Kirigoe is at a crossroads in her career. On the advice of her manager, she attempts to shed her cute pop-star image in favor of a more adult persona as she begins a career in acting. The change is hard and takes a toll on Mima's mental state, which is only exacerbated by certain people who can't let go of the picture of Mima they have in their minds. Perfect Blue is a psychological thriller on the same level the very best of any live-action thriller of its type.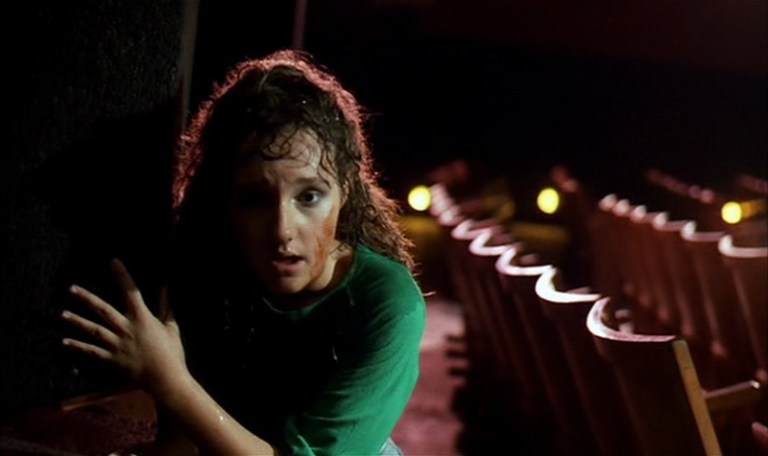 For trashy Italian violence and gore from the 1980s, you can't do much better than Demons. A group of people are given tickets to a free screening at a movie theater, but the horror movie they watch on the screen is only the beginning of their torment. Real demons begin to possess members of the audience, leading to a demonic infestations that becomes a bloodbath. Demons is an odd movie with a few bizarre twists, and for that it's an amazing piece of genre filmmaking.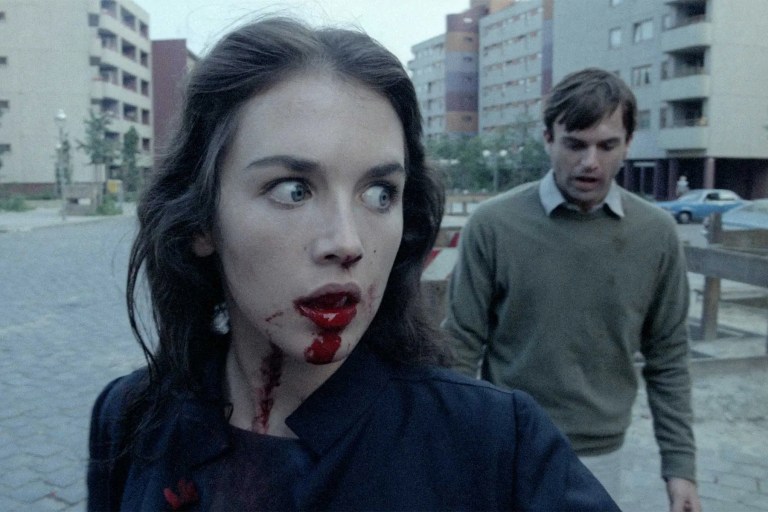 Incredibly difficult to find prior to its release on Shudder, Possession is a must-see psychological horror movie. Isabelle Adjani and Sam Neill star opposite each other as Anna and Mark, a married couple going through some ridiculously hard times. Anna wants a divorce but won't say why, and Mark doesn't respond to her request well. That is to say, their marriage turns into a truly bizarre series of horrific events.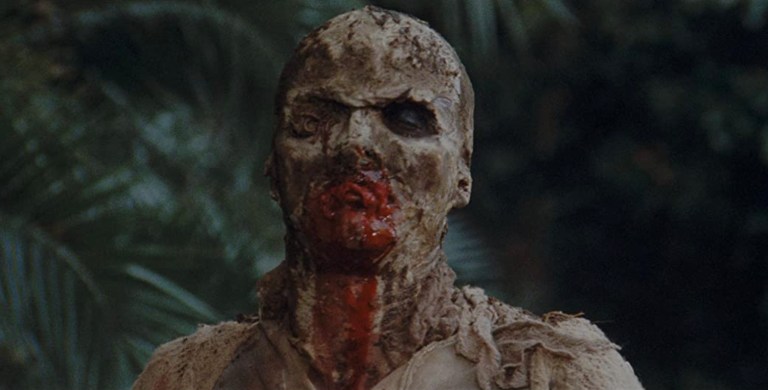 Lucio Fulci created one of the most wild zombie movies ever made with Zombie. Starring Tisa Farrow and Ian McCulloch, Zombie is about an island where the dead are coming back to life and eating people. The blood flows freely in this Italian gore-fest.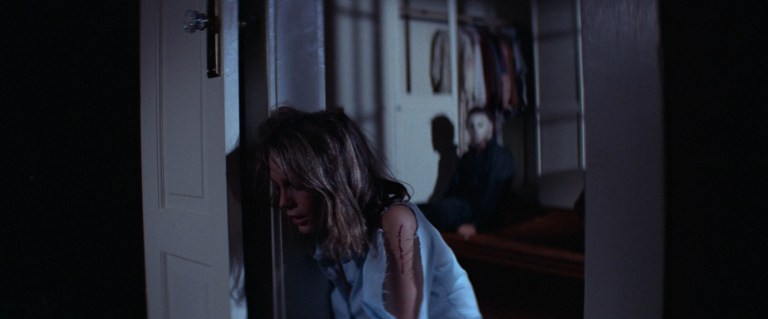 Halloween is easily the best horror movie to watch every October 31st. But really, any night is a perfect night for Halloween. It's a seminal film not only of the slasher subgenre, but of horror in general. If you've never seen it, you need to watch it. And if it's been a while since you've seen it, watch it again.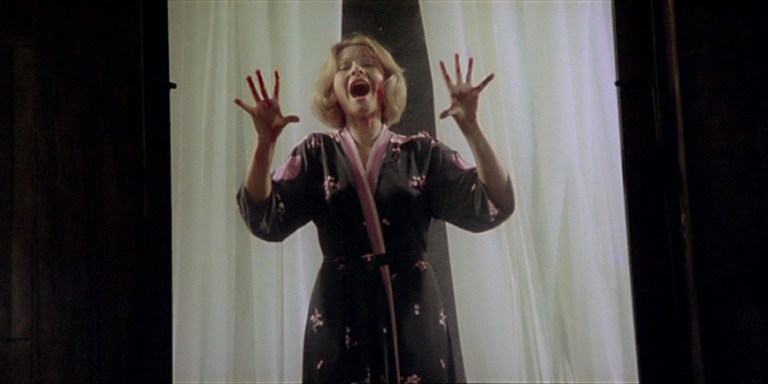 Deep Red is one of Dario Argento's finest giallo films. When musician Marcus Daly (David Hemmings) witnesses a murder, he becomes a target for the killer. With his life in danger, Marcus tries to find the identity of the killer before it's too late. The basic plot of Deep Red isn't terribly original in the canon of giallo movies, but Dario Argento's style elevates the movie with sights and sounds that cannot be forgotten.
Other Streaming / Watch Guides