24 Folk Horror Movies
Folk horror movies typically deal with urban dwellers venturing into unknown rural landscapes.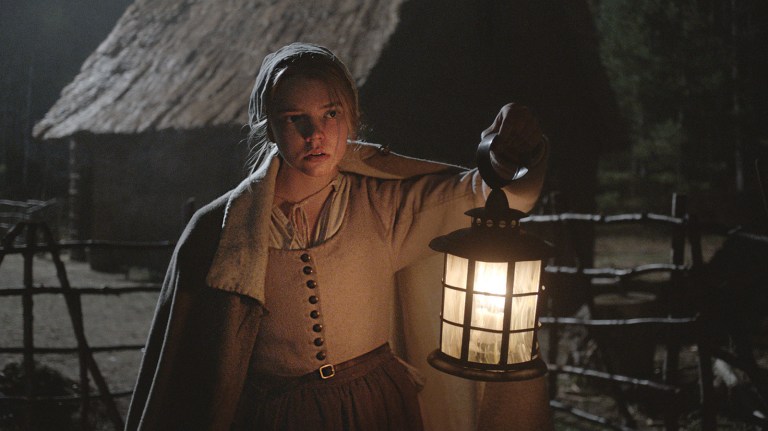 Folk horror is given its name because it's drawn from folklore or folk tales. But it's not solely based on folklore—it uses ancient legends to show a clash of values between the present and the past. Folk-horror plots typically involve a clash between the modern and the primitive, the urban and the rural, the global and the local. The rural areas are typically forests or islands, and the visiting city-dwellers are often viewed as unwanted intruders who meet a gruesome fate.
According to Dawn Keetley, who runs Horror Homeroom, the movies are "all loosely based on this typical folk horror plot, in which someone, often an urban dweller, goes on a trip into a rural landscape, an isolated village, for instance, and runs into local inhabitants who have a very strange set of beliefs. These beliefs are often rooted in folk culture, even pagan, pre-Christian religion, and the person who intrudes into the rural community generally doesn't fare very well: They're alienated and oftentimes end up the victim of a violent culminating sacrifice."
The genre was popular in England in the late 1960s and early 1970s with such films as The Wicker Man, Witchfinder General, and The Blood on Satan's Claw. It saw a revival starting around 2012 with films such as Kill List, The Hallow, The Ritual, Midsummer, and Hereditary.
Here are 23 folk horror movies that epitomize the genre all the way from the silent era to the present.
This silent film from Sweden is an innovative mix of fact and fiction, of drawings and motion. It attempts to trace the roots of witchcraft and draws what some might seem as dubious parallels between ancient witches and the contemporary notion of "female hysteria" in Eastern Europe around the time it was made. It is split into seven chapters, and the segment on the Spanish Inquisition is notable for its extreme brutality as it shows the persecution of witches.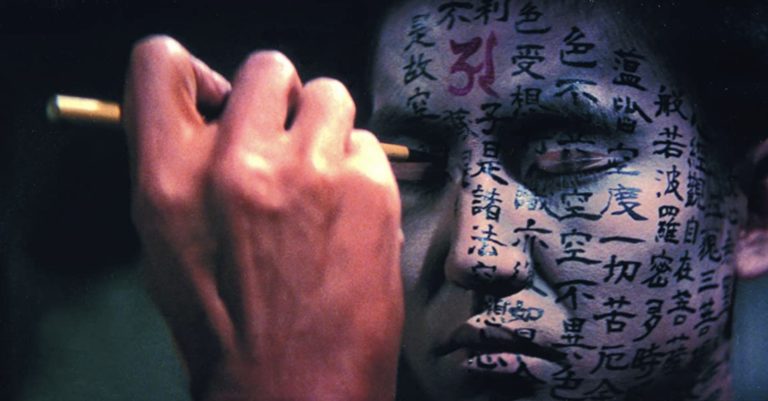 Filmed in striking and surreal color, Kwaidan relates four Japanese folk tales, all involving the supernatural. In "Black Hair," a samurai divorces his beloved wife in order to marry a rich woman, but when he returns to his old wife, something inexplicable has changed about her. In "The Woman in the Snow," a woodcutter who is trapped in a snowstorm is rescued by a ghostly woman who saves his life so long as he promises never to tell anyone about her. When he breaks his promise, his life takes a turn for the worse. "Hoichi the Earless" tells the tale of a blind musician in a monastery whose singing is pleasing to the ears of the undead who inhabit the building, although it's slowly killing him. And "In a Cup of Tea," a samurai sees the face of a former samurai in a cup of tea and winds up haunted by the face's spirit.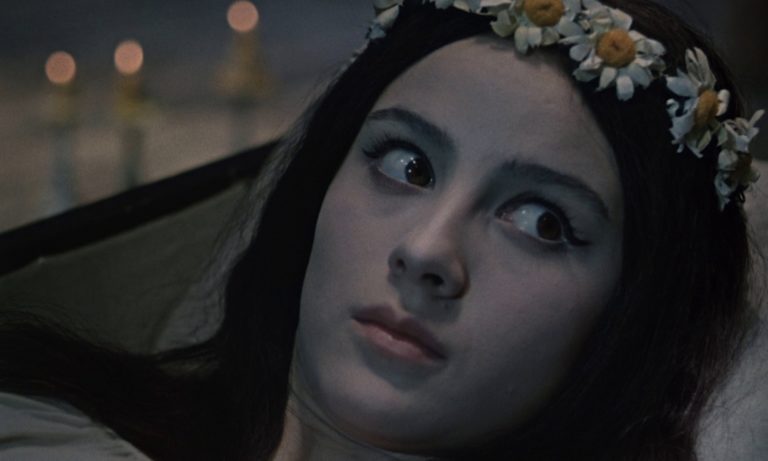 A young Ukrainian monk traveling home for Lent is ordered to stand and pray over the corpse of an elderly woman for three nights in a local church. During those long, dark, cold nights, the spirits of the dead revive and begin to torment him. The body of the dead woman also revives in the form of a young beautiful woman, whom the monk realizes is a witch. The witch summons the demon Viy to wreak vengeance against the hapless monk.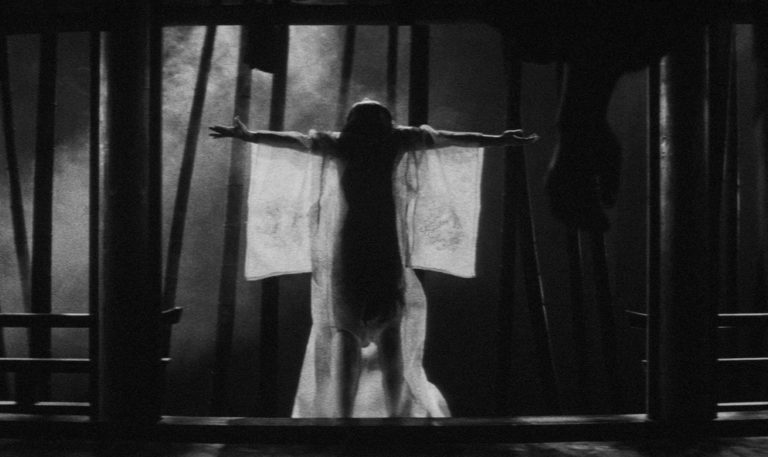 A rapacious group of roaming samurai break into the home of a peasant woman named Yone and her daughter-in-law Shige. After availing themselves of the women's food, they rape and kill them. The women then come back as onryo (vengeful spirits) who take on the characteristics of a black cat, and they seduce wandering samurai into their ghostly home so they can kill them in a nightly routine of revenge. A man who lucked his way into becoming a samurai is then tasked with eliminating the ghosts, not knowing that the spirits are his wife and mother. Kuroneko is one of many movies based on the bakeneko (monster cat) archetype present in Japanese folklore.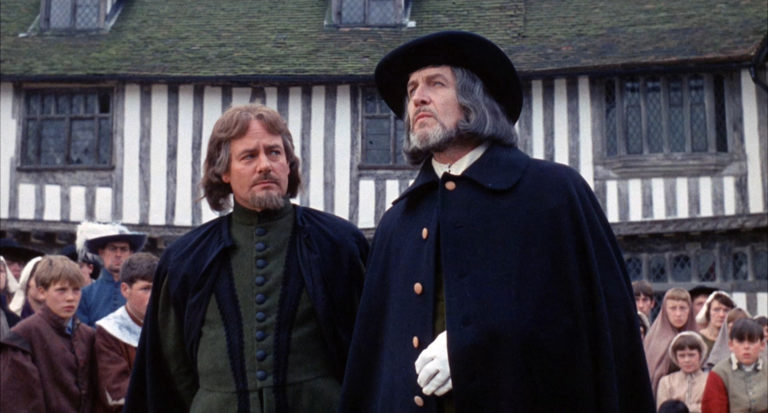 In the midst of the bloody English Civil War (1642-1651), Matthew Hopkins (Vincent Price) exploits the chaos by pretending he can identify and torture witches. With the help of an accomplice, he goes from village to village, forcing alleged "witches" to confess their misdeeds and in the process making himself rich. But when he torments a young woman, takes sexual advantage her, and kills her uncle, the girl's fiancée seeks revenge against the Witchfinder.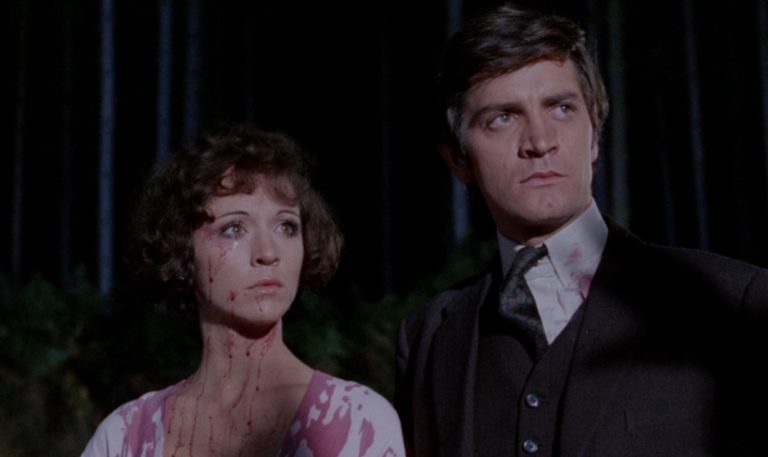 When the Duc de Richelieu (horror legend Christopher Lee) and his best friend Rex pay a visit to their friend's son Simon, he notices that there are 13 guests at the party as well as live chickens being kept in a closet. The Duc realizes to his horror that Simon, as well as his female friend Tanith, are on the verge of being inducted into a satanic cult. But since the Duc is an expert in the occult, he takes it upon himself to do battle with the coven's leader, the evil Mocata, in a desperate attempt to save Simon's soul.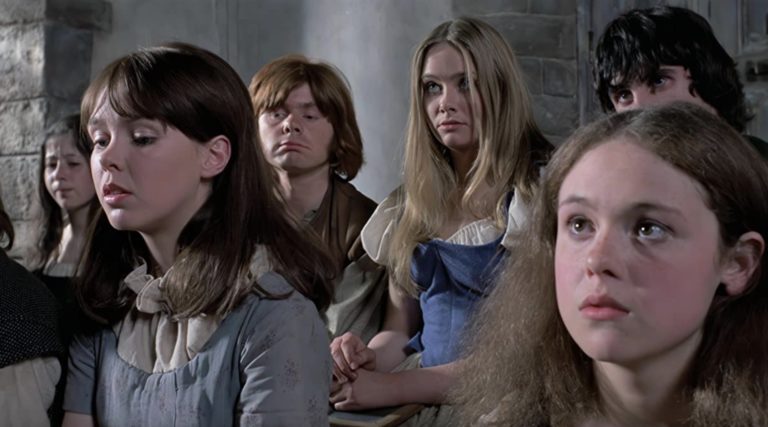 A folk horror film set in England during the 1700s, The Blood on Satan's Claw relates a bizarre series of events that slowly reveal that the children of a small village are being gradually converted to satanism. A landowner finds a one-eyed furry skull in a field; on her wedding day, a young woman loses her mind, is sent to an asylum, and her fiancé notices that one of her hands has been replaced with a claw; and the same young man wakes up from a nightmare to find a claw attacking him, but he cuts it off, only to realize he's amputated his own hand. Then the village's children start growing fur and begin raping and killing others.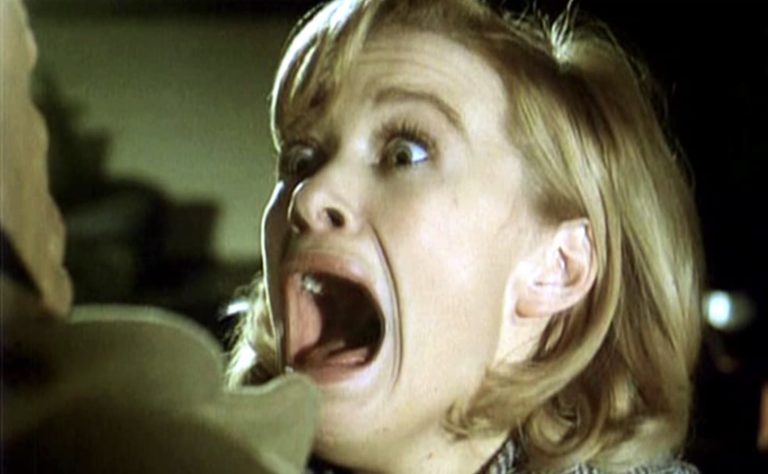 A fusion of folk horror and environmental horror, Doomwatch relates the saga of an Island off the coast of England whose surrounding waters are poisoned after a chemical spill. Islanders who eat the fish caught in the contaminated waters start mutating and becoming violent. Dr. Shaw (Ian Bannen) visits the island to investigate and immediately realizes he is not welcome by the locals. When he finds the corpse of a young girl in the woods, he returns with a constable, only to find to his dismay that the body has been removed. After testing the waters offshore, he realize that the chemicals which had been dumped were the result of failed experiments on animals that led to the animals becoming violent and deformed. The film was also released as Island of the Ghouls.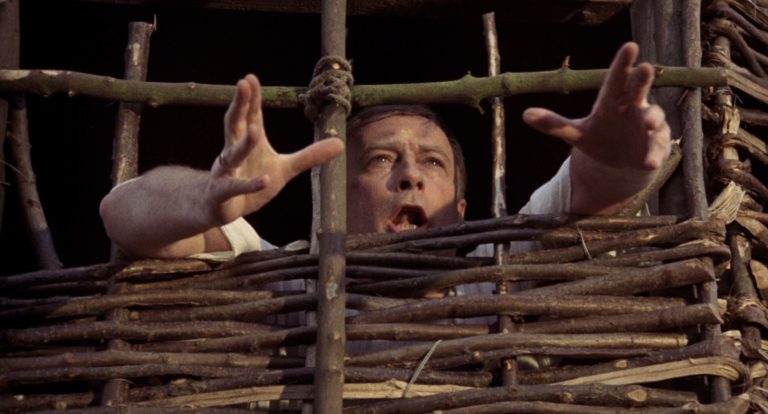 Sergeant Neil Howie (Edward Woodward) is a devoutly Christian police sergeant who arrives on a remote Scottish island in search of a missing girl, only to be told by the locals, including the girl's mother, that the girl never existed. As he gradually starts to believe that they're lying, he also notices that they practice a primitive pagan religion that worships the act of procreation, which means they worship phallic objects and have promiscuous sex out in the open. Sgt. Howie starts suspecting that the girl was murdered as a sacrifice to appease for the previous year's failed apple crop. He then realizes to his terror that he may be the island cult's next sacrifice. The Wicker Man was remade in 2006.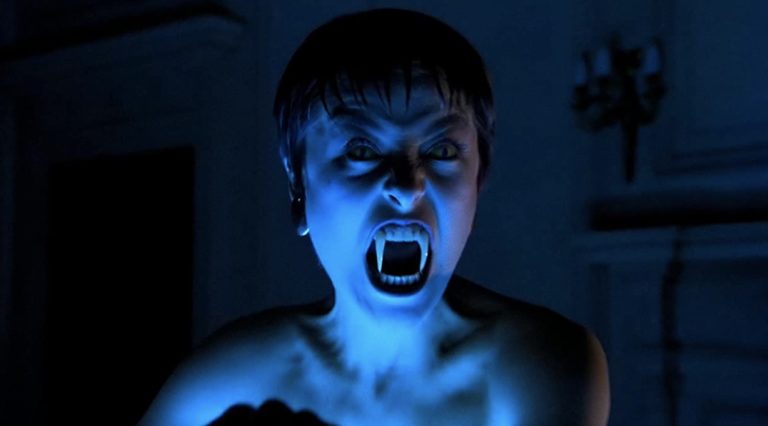 This surreal folk horror by director Ken Russell involves a Scottish archeologist who is assigned to excavate the ruins of an abandoned convent. In the course of his duties, he finds a strange and inexplicable skull. He also meets Lord James D'Ampton, heir to a family whose legendary ancestor allegedly killed the D'Ampton Worm—a giant white dragon-like creature—by cutting it in two. He also learns that in ancient times, the "worm" was worshiped as a god. As strange things start to occur—including the sudden disappearance of the skull—he begins to suspect that the worm is still alive and that certain malefactors want to use it for their sinister ends.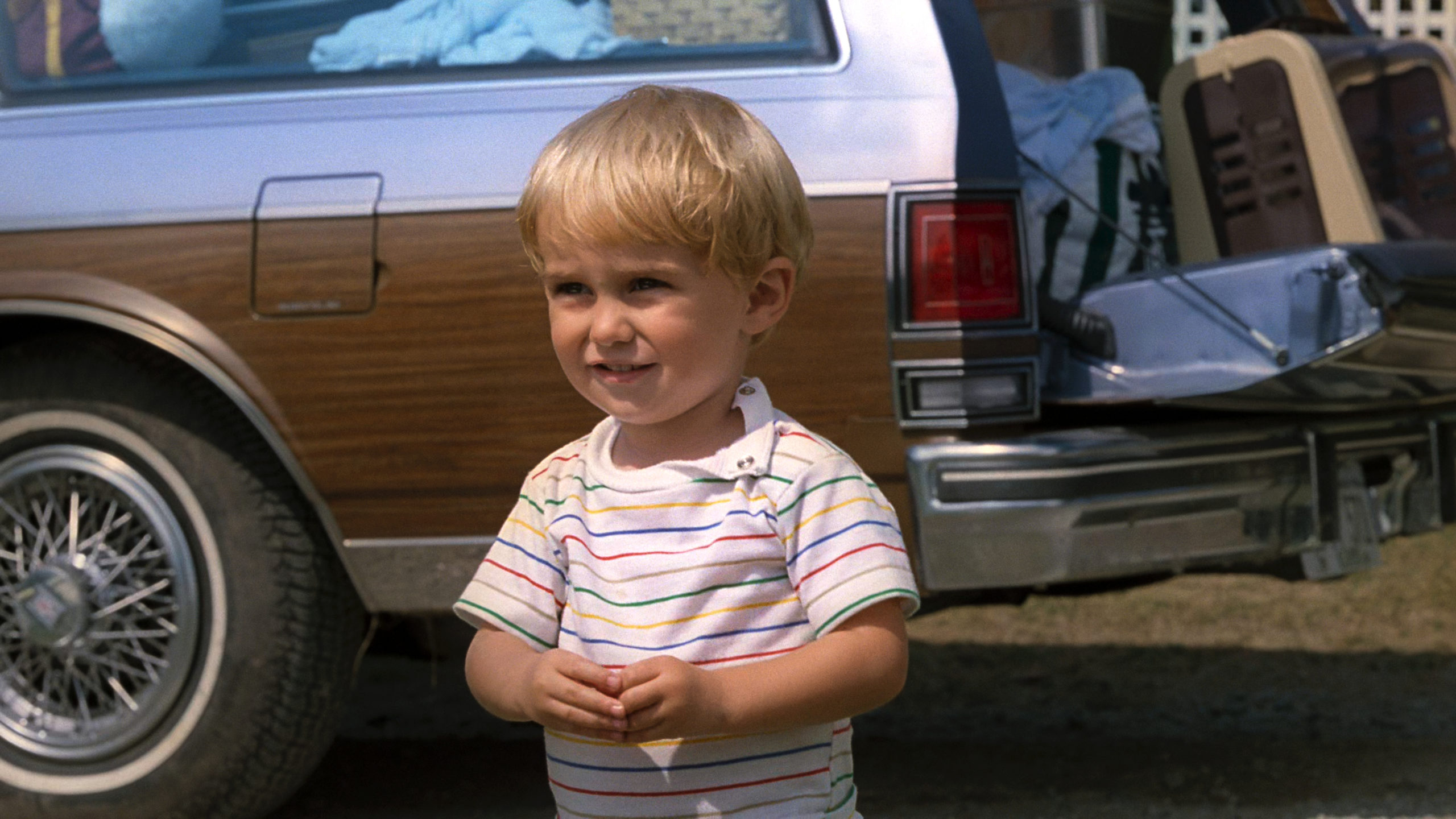 Based on the Stephen King novel of the same name, Pet Sematary tells the story of the Creed family who have recently moved to Rural Maine where patriarch Louis Creed is an ER doctor. When the family cat is struck and killed by a truck on the highway in front of their house, a neighbor shows them a cemetery in the woods (labelled "Pet Sematary" by local children) where the dead buried there come back. The cat does comes back, but is now angry and violent. When the family's young son meets the same fate an overwhelmed Louis again visits the Pet Sematary.
Directed by Mary Lambert, Pet Sematary is to this day the highest grossing horror movie made by a woman, earning $57.4 million at the box office. Lambert had an idea for a sequel that would follow Gage's older sister, Ellie Creed, but that idea was rejected by studios. Instead, the sequel was written by Richard Outten and was unsuccessful financially and critically.
My career is littered with projects I wanted to do that were about women — not, like, 'girl movies' but crazy, baby-killer psychopath women, or women in combat movies. They all got thrown back at me. Most of the time it was like, 'We can't do this with a female protagonist.' 'We have to make the male part bigger.' 'When she goes into combat, the guy's got to save her.' I'm like, that's not the movie!

Mary Lambert, Women Make Horror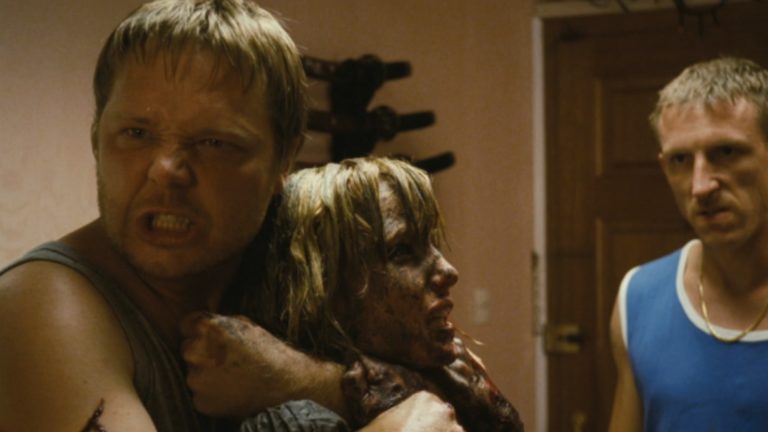 Steve and Jenny are a young couple who decide to take a weekend getaway in a remote rural area surrounding the picturesque Eden Lake. Almost immediately after they arrive, they begin being tormented by a dirty and rude gang of youths. When they go to a local diner, a waitress asks them if the gang has been "terrorizing" them. Then, to their confusion and horror, she refers to the gang as "my kids." As things escalate and get murderously violent, Steve and Jenny realize that everyone in the town, including the waitress, is part of this "gang."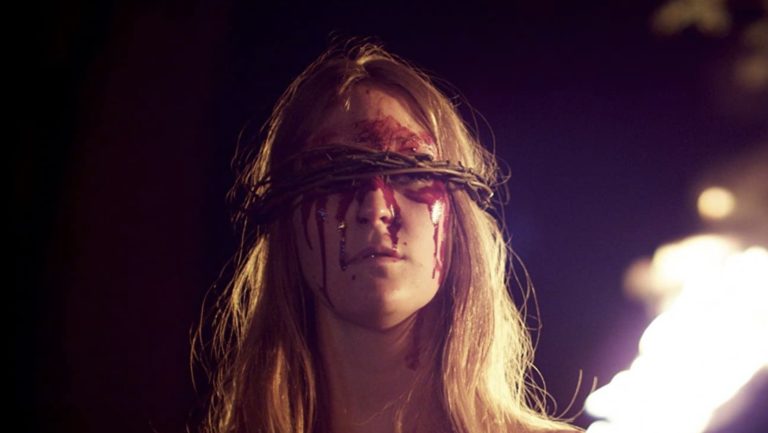 Jay (Neil Maskell) is a Ukrainian hit man who bungled his most recent job a year ago. Getting desperate, he signs on to a new assignment that promises a lavish payoff for three murders. En route to the final two hits, he finds himself in a forest where women and men, some of them naked, walk with torches while wearing straw masks. One woman wears a Christlike crown of thorns that is pulled tightly down over her head, causing bleeding. Then Jay witnesses the suicide of a woman who places her head in a noose and kicks a stool from beneath her as the audience applauds. But the ultimate horror comes when Jay realizes exactly who the final two people are that he's killed.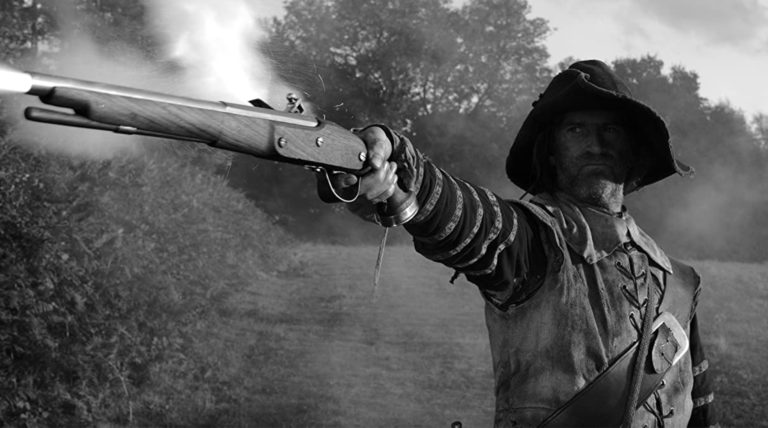 Like Witchfinder General, A Field in England is set during the English Civil War. A group of deserters escape combat through an overgrown field, only to be captured by an alchemist who forces them to help find a buried treasure that he suspects is somewhere in the field. What appears to be the discovery of the buried treasure is hopelessly complicated when the starving group accidentally eats some psychedelic mushrooms and begins to fear that death will swoop down on the field and devour them.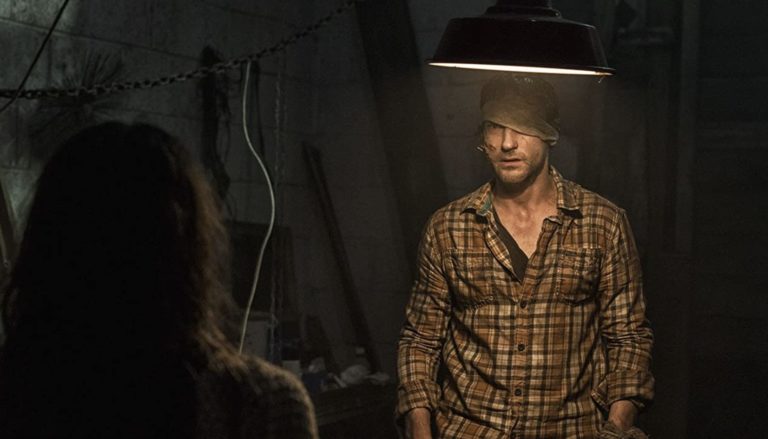 Adam Hitchens (Joseph Mawle) is a British conservationist whose area of expertise is fungi. Along with his wife Claire (Bojana Novakovic) and their baby son Finn, they move to a remote Irish mill house surrounded by a dense forest. A local policeman tells the family about the forest's legend—the locals claim it is the domain of "The Hallow" and within it live "fairies, banshees, and baby-stealers." The next day, Adam realizes that his car engine is being stalled by a fungus-like vine that is rapidly growing through it. The forest-dwellers also begin throwing a gooey substance on the family that is likely this mysterious fungus. The only thing that can repel the forest creatures is light—but what will the family do when it gets dark?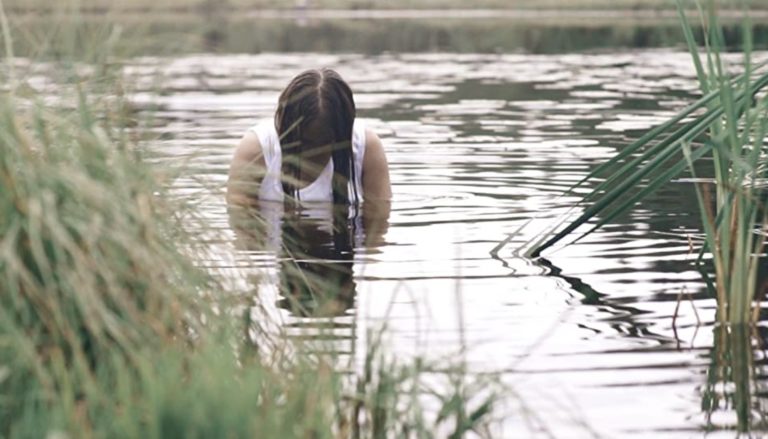 With a title that is often stylized as The VVitch, this supernatural folk horror by writer and director Robert Eggers is set in New England during the witch-crazed 1630s. It centers around a Puritan family who've been banished from a local colony due to doctrinal religious matters. They live a life of bleak solitude on a farm out in the woods. One day while the family daughter Thomasin (Anya Taylor-Joy) is playing with the family's infant son, the child vanishes. The family eventually suspects Thomasin of witchcraft, but their fears and paranoia may be the very things that are pushing Thomasin away.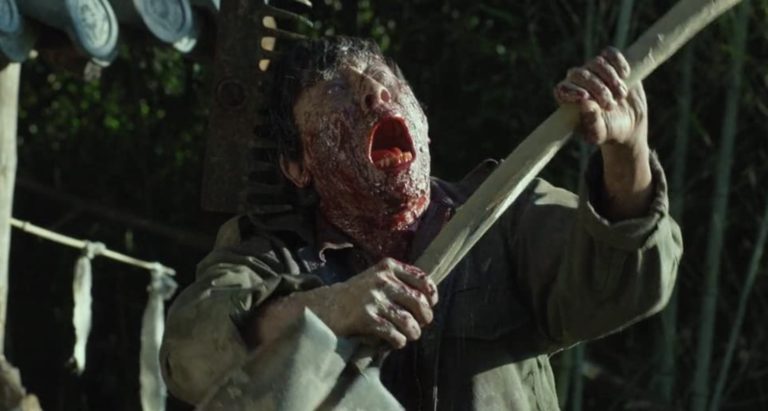 In the tiny South Korean village of Goksung, a police officer begins investigating a mysterious string of deaths that have resulted from an unidentified disease as well as a series of brutal, unexplained murders. The officer's associate tells him the local rumor that a Japanese visitor who lives in a house in the mountains above the village is an evil spirit who brought the illness and the murders with him. These rumors are given credence when a local hunter witnesses the stranger with glowing red eyes eating a deer. Then the rumors are confirmed when a local deacon sees the stranger transforming into a demon.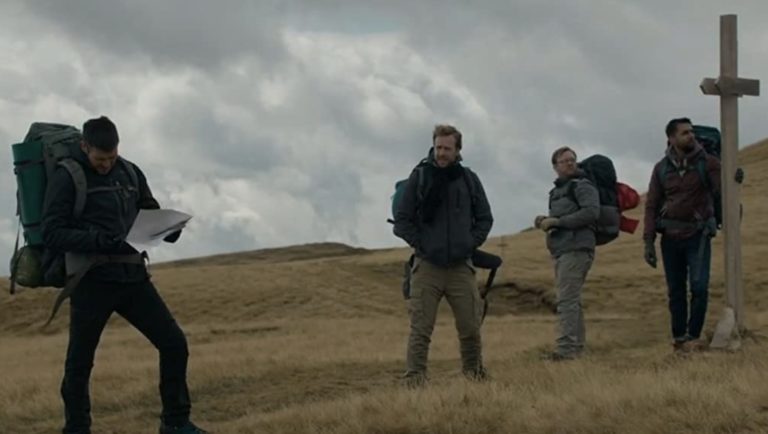 Old college friends Luke (Rafe Spall) and Rob (Paul Reid) are discussing Rob's idea to go hiking in a Swedish forest when they enter a liquor store that is in the process of being robbed. Luke hides in an aisle, while Rob is brutally killed. Six months later, to honor Rob's dying wish, Luke and some friends go on the hiking trip. During a torrential storm, they arrive at an abandoned house in the woods, only to realize it's covered in runes and has what looks like a human effigy with antler hands in the attic. They then find themselves in a fight for their lives as they try to escape a dark ritual performed by an ancient cult.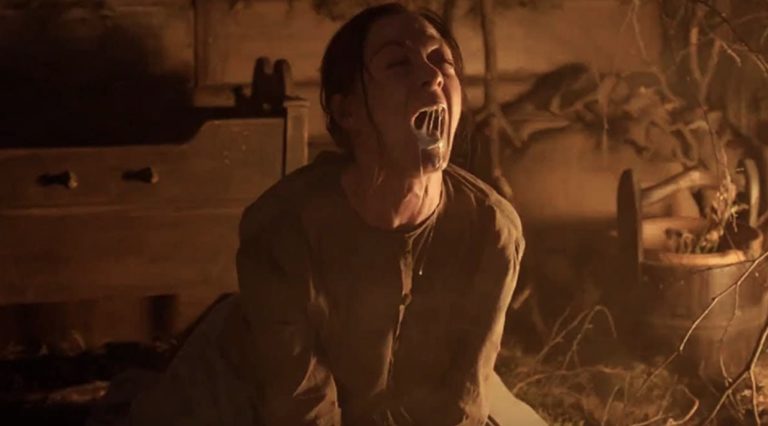 Set high and deep in the Austrian Alps of the 15th century where superstition rules the short days and long nights, this folk horror tells the legend of a young woman named Albrun (Aleksandra Cwen) and her mother, whom villagers bully and label as witches. After her mother dies and leaves her an orphan, Albrun is constantly haunted by the sounds of her mother's voice. She eventually becomes a mother herself and also embarks on a friendship with a young female villager that devolves into sadomasochistic sex. As Albrun loses her mind, she enters a nightmare world of cannibalism and dark magic.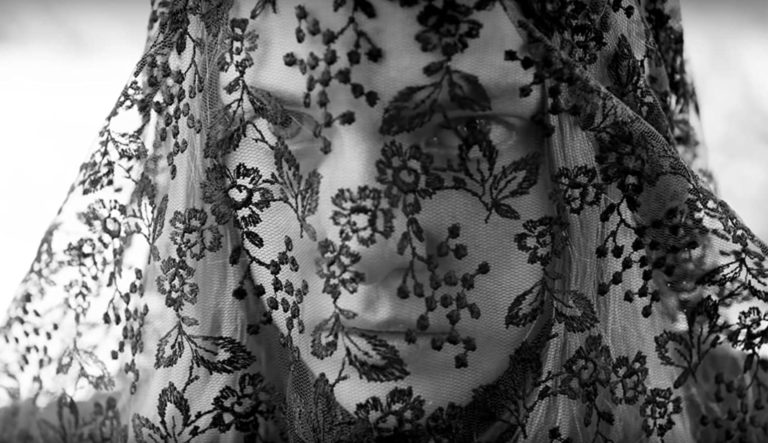 Based on the bestselling Estonian novel Rehepapp by Andrus Kivirähk, November takes place a small village where peasants use magic, folk remedies, theft, Satanism, Christianity, and basically anything around them in a desperate attempt to survive the brutal and unforgiving Eastern European winter. Odd creatures known as "kratts" are made of wood and metal and roam through the villages and forests stealing; to guard their souls, the peasants sell them to the kratts. It soon becomes evident that the villagers are just as soulless as the kratts. Entwined in all this misery and dark magic is the love story of a young farm girl named Lina (Rea Lest-Liik) who is hopelessly in love with a villager named Hans (Jorgen Liik). To win Hans's affection, Lina will do anything, even if it means transforming into a werewolf.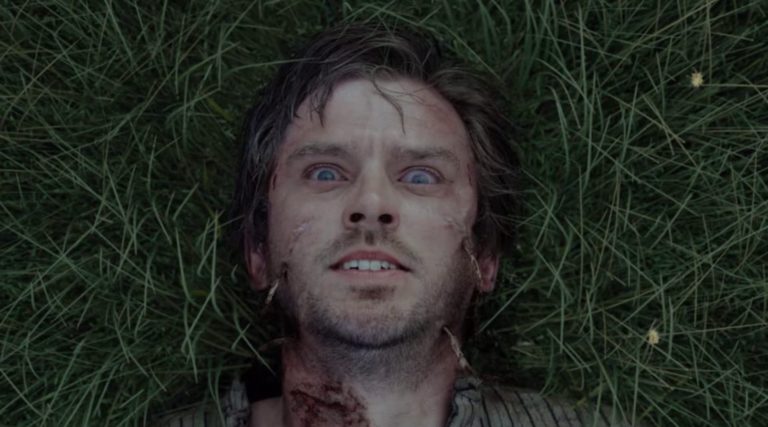 Set in Wales in 1905, Apostle stars Thomas Richardson as Dan Stevens, a former Christian missionary who embarks for a remote island where his sister has been kidnapped by a malicious religious cult. He poses as a convert to gain the cult's trust and eventually realizes it was founded by three convicts who preach that the cult remains fertile through blood sacrifice. But since there are only a limited number of animals on the island, they feel compelled to turn to human sacrifice.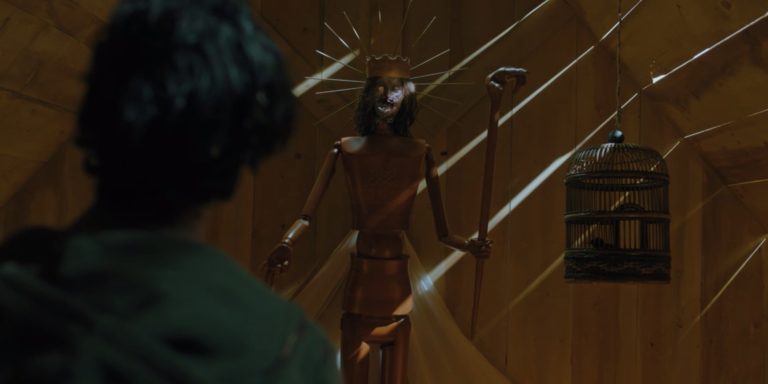 Directed by Ari Aster, Hereditary is a horrific family drama set atop a supernatural framework. Toni Collette stars as Annie, a wife and mother whose own mother, Ellen, has just passed away before movie begins. As more about Ellen's history and her effect on the rest of the family is revealed, past traumas are brought to the surface in terrifying ways. Is Annie losing her mind, or is there really something unnatural going on in the family's home since her mother's death? And what horror did Ellen leave behind for her family to inherit?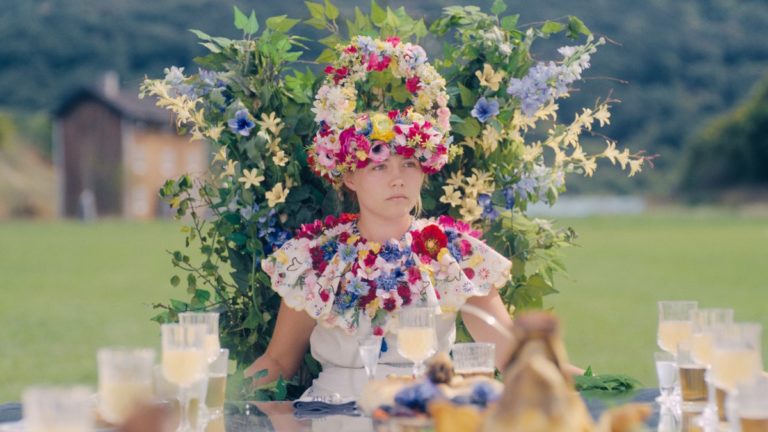 Reminiscent in some ways of The Wicker Man, Midsommar is set in northern Sweden at the height of summertime, when the sun hardly ever sets. Dani (Florence Pugh) and Christian (Jack Reynor) are a young American couple whose relationship is in tatters. Christian is ready to break up with Dani, but he backpedals when Dani's sister commits a murder-suicide involving their parents. Emotionally shattered, Dani joins Christian and his friends on a trip to a Swedish commune rife with ancient traditions. The bright and cheery atmosphere gradually turns sinister as the commune holds a festival occurring once every 90 years. Dani and Christian's already broken relationship serves as the foundation for a physically and psychologically horrifying ordeal as the commune's darker traditions are put on display.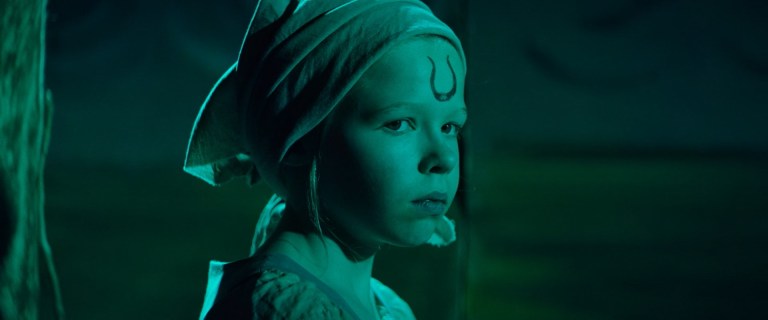 This Dutch folk horror movie is set at a family's home on the edge of a peat bog in the Netherlands. One evening a mysterious stranger attacks them and 38-year-old Betriek (Sallie Harmsen) tries to figure out who the man is. As she digs into her family history, she becomes convinced an ancient evil is at work.