Black Horror Movies: Best Scary Movies With Black Directors & Actors
Memorable horror movies by black writers and directors and/or featuring breakout performances by black actors.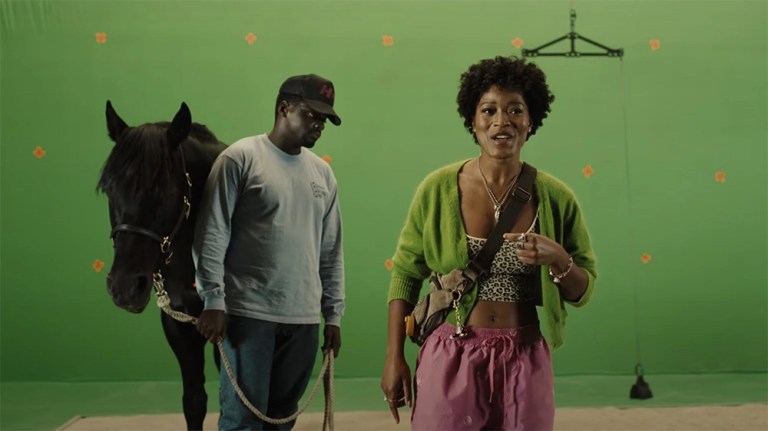 The horror genre is soaked with bloody revenge, diabolical characters and haunting stories that are often so scary we can only handle witnessing them on screen with a bowl of popcorn in hand. Innocent victims are savagely murdered by sinister predators with no conscience, sometimes in broad daylight. Villains are either cloaked in a creepy costume or lurk around in plain clothes just to reveal their evil identity at the most unexpected time.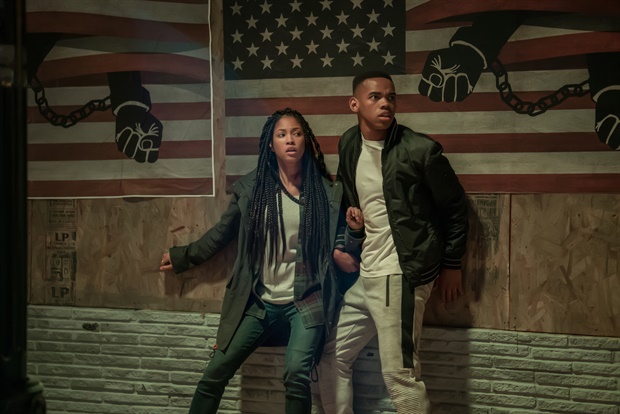 At the turn of a new decade, the first half of 2020 rang an alarming wake-up call for the real life horrors African-American faced from United States law enforcement every day. In this horrific and unfortunately true tale, professional actors and special effects were replaced by bystanders with iPhones. Witnesses filmed as armed police officers murdered three unarmed Black US citizens: Ahmaud Arbery, George Floyd, and Breonna Taylor.
25-year old Arbery was jogging in a neighborhood on a sunny afternoon when a group of armed white men followed him in a pickup truck and gunned him down. Floyd, a father of five, spent the last eight minutes of his life begging for air and stating "I can't breathe," while one police officer knelt on his neck and three others stood tall to block witnesses trying to record evidence of the murder. 26-year old Taylor spent her days working as an EMT worker saving lives from the coronavirus epidemic, but lost her own in the middle of the night when three plain-clothes police officers broke into her apartment and fired twenty shots, eight of which entered her body, ending her life.
For many, watching horror movies is an opportunity to escape day-to-day life and dive into the panicked world of ill-fortuned characters on screen. The blood, the murder, and corruption – it all unfolds through cinematic entertainment. For the Black community, the horror of daily life as a racialized "other" is scary enough, as black writers and directors show when they are given the same opportunities to tell their stories that white horror directors have been given.
Sadly and unsurprisingly, early "Black" horror films hired white actors in blackface and portrayed Black characters as a ruthless villains. A change came in the 1970s when the blaxploitation sub-genre emerged as a subgenre of exploitation films that prioritized Black actors and stories. For the first time in horror, Black characters were filling roles of dynamic characters that were not villains or victims.
Hollywood needed Black filmmakers to provide a fresh perspective on the horror genre, and William Crain was one of the first to begin paving the way. Crain was a UCLA film school graduate and made a name for himself with the 1972 blaxploitation film Blacula. In his early career, it was evident that Crain wasn't interested in using these directorial opportunities to speak on socio-political issues for his community. His success, however, paved the way for the potential of Black horror cinema. In late 20th century, Black horror was fairly uncharted territory and the low budgets typically reflected on screen. So, filmmakers had made due with what they had. James Bond III who wrote, directed and starred in his own 1990 film Def by Temptation, alongside Samuel L. Jackson. Ernest Dickerson started his career as Spike Lee's cinematographer, but found success as a director in the Black horror business. His directorial work starred celebrities such as Snoop Dogg, Jada Pinkett Smith and Tupac.
By the early 2000s, Black actors were making their way from the romance, drama and comedy worlds to shed some love on the horror genre. Even performers were making cross-over appearances into the horror films, including R&B singers Aaliyah and Kelly Rowland. The foundation for Black horror cinema had been set, and more and more filmmakers, writers and actors were climbing toward success.
With a $4.5 million budget, Jordan Peele busted down the doors of Hollywood and heightened the entire horror community's expectations for jaw-dropping, skin crawling cinema. Peele's directorial debut Get Out grossed $255 million worldwide. His screenplay pressed on social issues involving racism in a highly impactful, entertaining manner, which led him straight to the Oscars podium to give his acceptance speech for Best Original Screenplay.
In a world where real-life horrors lurk on the streets, whether through the threat of police brutality, gang violence or lack of access to healthcare or mental health resources, the Black filmmakers of America have shown up to the table to fight for justice. With directors of color, the story of Black America can be told through a lens that doesn't always depict their own people as the bad guys. Horror films are infamous for their violence, villains and stereotypes, but Black characters do not deserve to be the ones who are disproportionately responsible for all the evil. Times have changed.
Take a look at this list of the top Black horror movies, featuring Black directors and actors. Some familiar faces may be shocking, and have you digging through the archives to revisit some old favorites.
Writer-director Marshall Neilan led this controversial film, which Ohio banned for being "harmful." Unsurprisingly for its time, this plantation film featured white actors playing black face. Following the story of a light skinned southern woman who wants revenge for her father's lynching, this Pre-Code drama proves how far cinema has come in regards to telling Black stories.
Shot during the Civil Rights era, this George A. Romero independent horror movie featured a Black hero, Ben (Duane Jones), who hunkers down in a farmhouse with other survivors of the zombie outbreak. Not only is Ben the hero of the film, he argues with white characters and even slaps white woman Barbara (Judith O'Dea) in an attempt to get her to come to her senses. Romero has been credited with progressive thinking for casting Jones, but he says Jones was simply the best man for the part.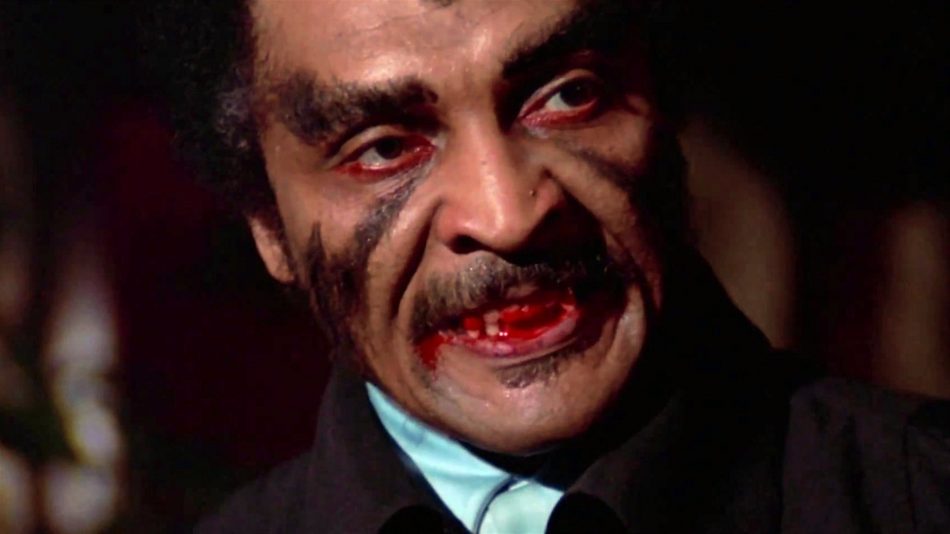 This blaxploitation slasher film telling the story of an African prince who asks Count Dracula for help to end the slave trade, only to be turned into a vampire himself. It was important to Black actor William Marshall that his villainous character still had some dignity, so he worked closely with producers to develop Blacula's character. Joan Torres co-wrote the film with Raymond Koenig, while director William Crain brought their bloody words to life on screen.
When a Vietnam vet comes home from war with lost limbs, his fate is left up to a genius surgeon who has a hopeful procedure planned. As the innocent war hero undergoes surgery, the surgeon's jealous assistant finds the opportune time to botch the procedure resulting in deadly consequences for everyone around. The dynamic cinematography and compelling acting make for an enjoyable viewing of this twist on the classic Frankenstein story.
Bill Gun takes the classic vampire genre to an unconventional level, while never even mentioning the word "vampire" throughout. Audiences follow the journey of an anthropologist who acquires a quenching thirst for blood, just around the same time he falls in love with a beautiful woman. The aesthetics and artful approach to storytelling turned this work into an art classic. As a result, the film is held in the MOMA's collection and led an experimental surrealist Spike Lee remake in 2014.
Set against the backdrop of an isolated mental institute, this film tells the horrific story of diabolical patients out for blood. A budding psychiatric nurse fills the position of a recently murdered hospital worker, and finds herself as the target of various vicious attacks. The entire film was shot in less than two weeks with a budget of less than $100,000.
The blaxploitation film follows the story a devoutly religious close-knit family living in Kentucky, whose perfect life takes a twisted turn at the accidental release of supernatural powers. A pious marriage counselor is overcome with demonic pleasures after an archaeological dig in Nigeria uncovered an old West African spirit. William Girdler penned this story before bringing it to life as the director.
In this blaxploitation horror zombie movie, Diana "Sugar" Hill (Marki Bey) is a photographer whose boyfriend has been murdered by a mob boss. Intent on revenge, Sugar visits a voodoo queen. The voodoo queen raises an evil spirit from the dead who in turn unleashes an army of zombies on the mob boss and his men.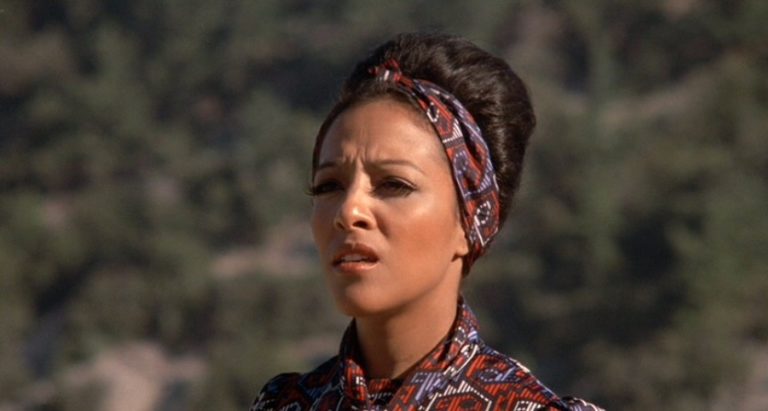 Estranged cousins travel to their great-grandmother's mansion in Georgia, only to show up and find her suspiciously dead. As they wait to hear the contents of the late woman's will, sinister events begin to take place all around them. Voodoo magic plagues the mansion and won't stop until each are dead. Writer Mildred Pares and director Ron Honthaner are to blame for this compelling horror mystery.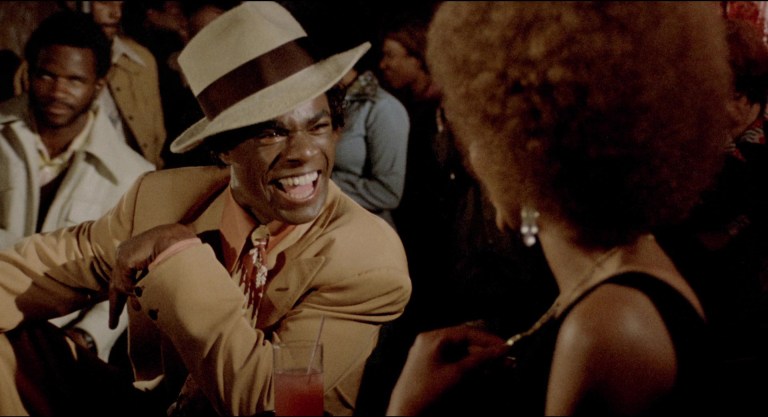 A hustler is killed after being accused of killing his sister. 30 years later his spirit possesses the body of Hendrix (Glynn Turman), a law student/taxi driver living in New Orleans. The spirit of the hustler uses his host to take revenge on his enemies.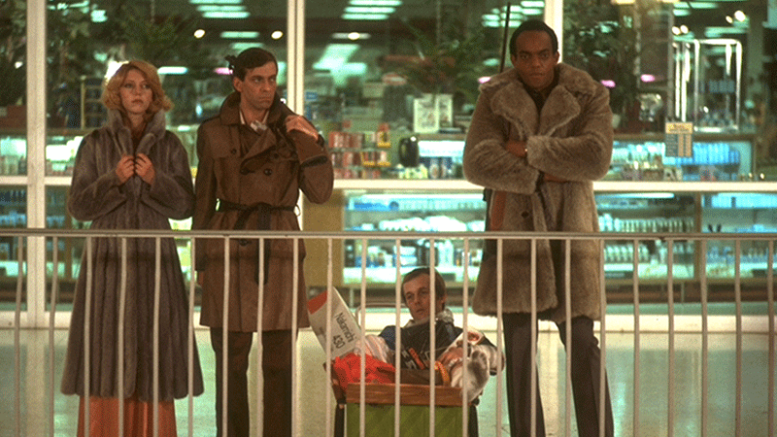 Bronx-born horror icon George A. Romero wrote and directed this iconic zombie movie about a group of survivors take shelter in a shopping mall when zombies roam the streets of Philadelphia. As the clock ticks and desperation mounts, the refugees find themselves fighting off more than just flesh-eating monsters. Ken Foree leads the cast as Peter Washington, a SWAT team member who kills a racist coworker gunning down civilians and then abandons his post to flee with the other survivors.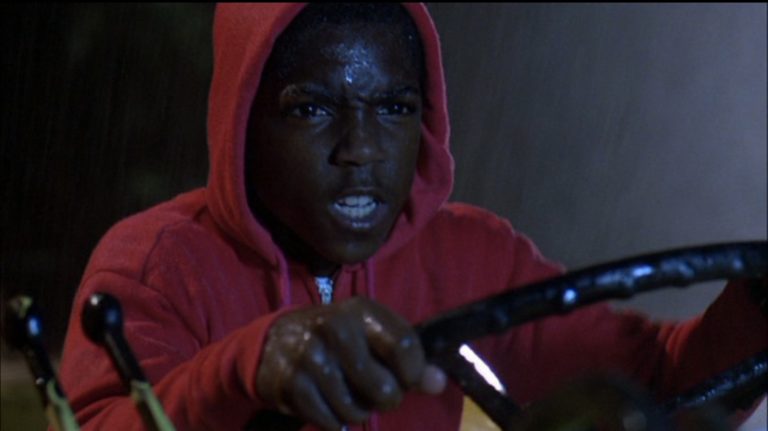 Teenager Tommy Jarvis (John Shepherd) now lives in a halfway house and is haunted by memories of Jason Voorhees and Camp Crystal Lake. Tommy goes to dinner with Reggie Winter (Shavar Ross) whose grandfather is the halfway house cook and a halfway house employee named Pam (Melanie Kinnaman) during a murder spree. It appears as if Jason has returned, and Tommy, Reggie and Pam face the masked killer down.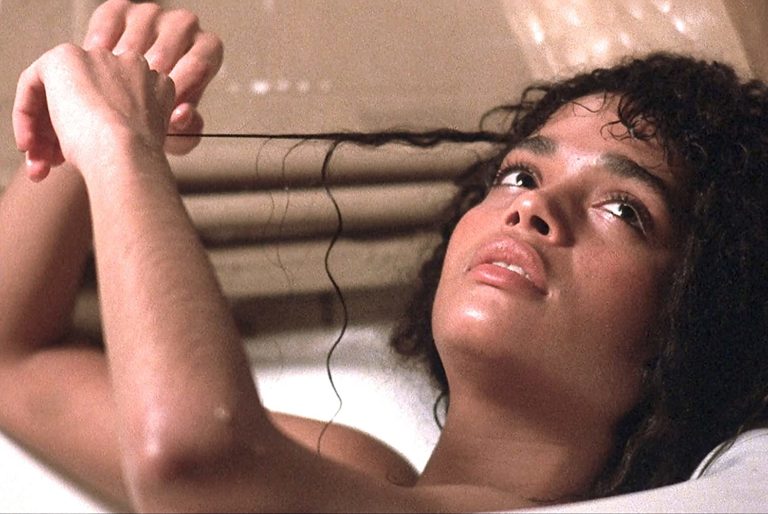 Set in the 1950s, the film opens on a New York City private investigator who is hired to investigate the disappearance of a popular singer. Despite lurking danger and voodoo spirits, the investigator's curiosity leads him to New Orleans where something sinister awaits.
The troubling side of the pharmaceutical industry is unveiled when a powerful pharma CEO sends an anthropologist, Dr. Dennis Alan (Bill Pullman), to Haiti to retrieve samples of a peculiar voodoo drug that brings people back from the dead. The man on a mission finds himself in the middle of a Haitian revolution and must try to stay alive, while surrounded by witches, torturers and evil spirits. In The Serpent and the Rainbow, death isn't the worst thing that can happen.
African and Aztec religious lore functions in these films to estrange the dangers implicit in the inner-city setting by locating it in unfamiliar forms. Moreover, by focusing on religion, they cloak the racist dynamic operating in these films. Magical religions are equated with savagery and third-world peoples. Monstrosity is constituted as a primitive racialized evil.

Isabel Cristina Pinedo, Recreational Terror
When a southern preacher's son begins to question his lifelong faith, he takes a trip to visit his best friend in the Big Apple. Not before long, the young minister-in-training and his aspiring actor friend discover that a bombshell seductress is making her way around the city, killing off Black men one by one. The two boys must fight their own eyes to see past her beauty and stop the madness.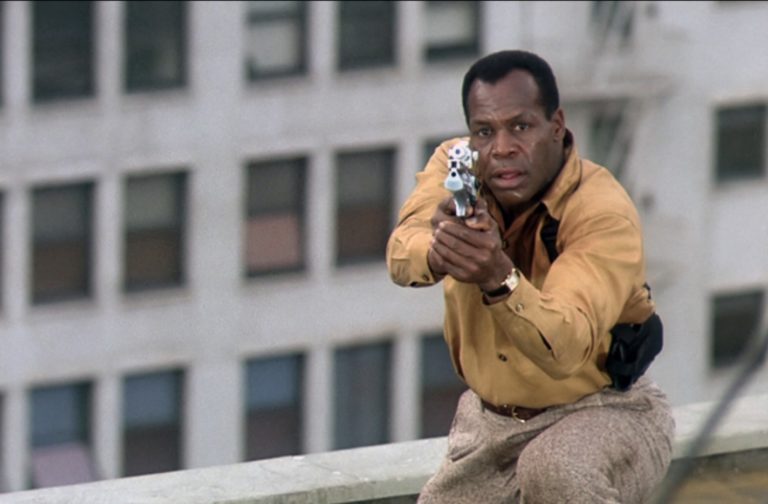 A Los Angeles law enforcement team is eager to end bloodshed on the streets between two rival gangs. As their investigation unfolds, they find that neither the Jamaican or Colombian drug gangs are to blame for the countless victims. A supernatural force is responsible, and will stop at nothing to feed its hunger for terror.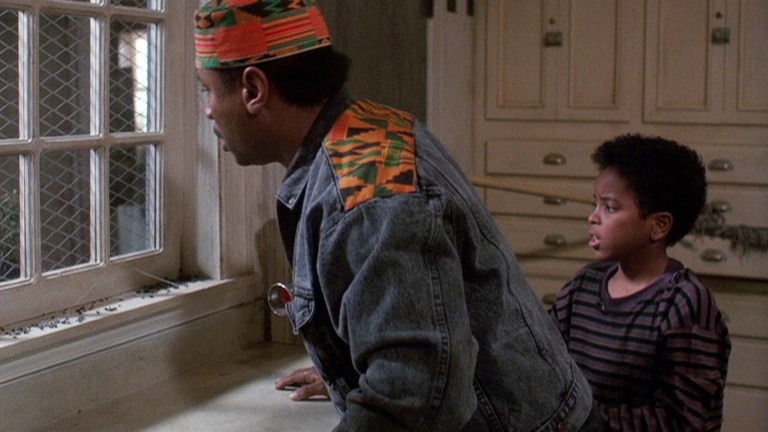 Horror king Wes Craven wrote and directed this gentrification horror movie, which brought in $31.4 million at the box office. On the night of a boy's 13th birthday, he attempts to burgle a local home but discovers a sick secret about the homeowners. The plot drew inspiration from a true story about a burglary that led authorities to discover children behind locked doors, prohibited by their parents to leave the house.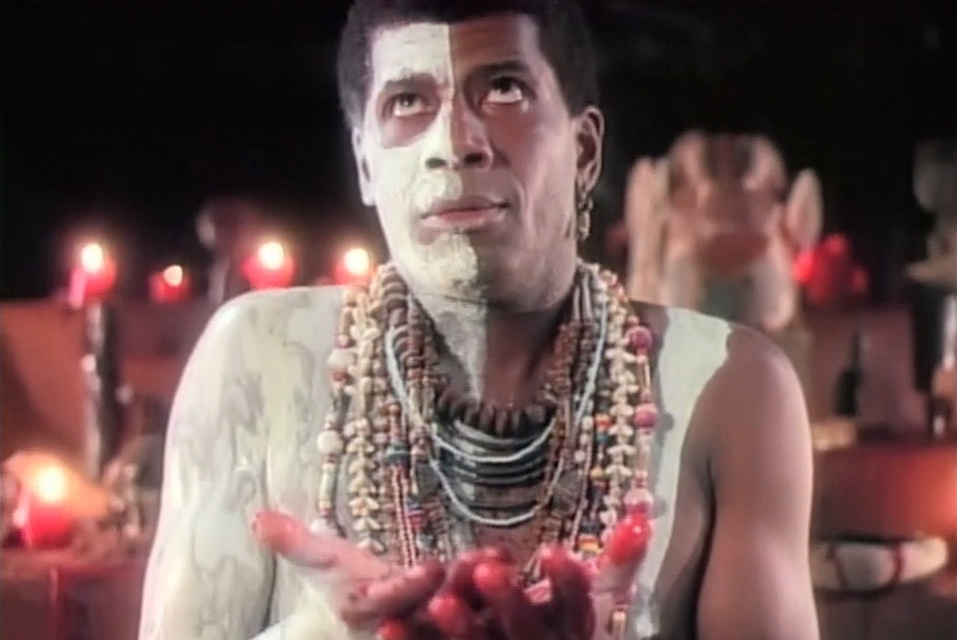 This Canadian film ties together creepy elements such as voodoo spells, haunting rituals, supernatural spirits and murderous schoolgirls. Decades after a love affair between a teacher and two students ended in death, an all-girls' school begins to find themselves surrounded by evil spirits. Ed Kelleher penned the script, while female director Andrée Pelletier brought the pages to life on screen.
Urban legend tells the story of the son of a slave who was accepted into white society, simply for his unique artistic skills. When he was ultimately lynched for having an interracial love affair, his spirit came back to haunt anyone who denied his paranormal existence. In this film, a grad student's thesis research leads her to track down Candyman in a Chicago housing project.
The monster of Candyman is the product of white racism. The son of a freed slave, an inventor who amassed a fortune and provided him with an education, he crosses the color line when he takes a wealthy white woman as his lover and impregnates her. In retaliation, her father and a white mob turn on him. They saw off his right hand with a rusty blade, strip him, and smear his prone body with honey to draw the bees that sting him to death. Then, in proper fashion for a lynching, they burn his body. Legend has it this act of race hatred took place on the site of the Cabrini-Green Housing Projects in Chicago.

Isabel Cristina Pinedo, Recreational Terror
An evil demon follows a man to a small town to retrieve the last of seven keys to unlock the power of the universe. A battle between good and evil unfolds against the backdrop of an eerie small town, perfect for unspeakable acts to occur without any interfering suspicion. This film was purposefully released on Friday the 13th in 1995.
We go to the theater to be entertained, but if what is left after you watch the movie is a sort of eye-opening perspective on some social issues, then it can be a really powerful piece of art.

Jordan Peele, Jordan Peele's favorite horror movies
Comedian Eddie Murphy plays three characters in this film about a ship that washed ashore in Brooklyn, New York, with a dead crew aboard. As the death toll in the neighborhood increases, a vampire is to blame but unable to be captured. Angela Bassett plays the detective determined to stop the vampire at all costs.
A horror comedy anthology about police corruption, domestic abuse, systemic racism and gang violence. Each of the stories are told through narration by a mortician, Mr. Simms (Clarence Williams III), who tells scary stories to three drug dealers at his funeral home.
When a new girl moves to LA, she befriends a group of misfit schoolgirls rumored to be witches. As they join forces in forming a powerful convent, their powers and egos spark a dangerous battle. Actress Rachel True broke into the acting business with a guest role on The Cosby Show years earlier before landing a starring role in this film. The character of Rochelle was re-written for True, adding the subplot of Christine Taylor's character being racist towards her. Unfortunately, the racism didn't stop on screen and off-screen True was treated differently than the other three (white) leads.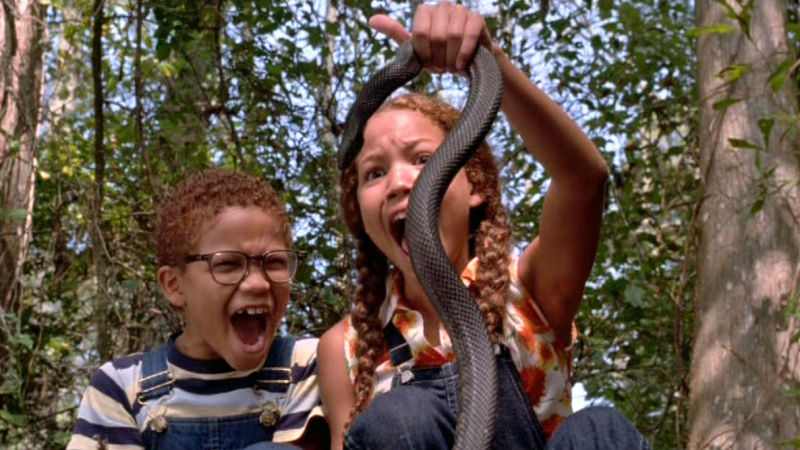 Director Kasi Lemmons made her directorial debut with this Southern Gothic starring Samuel L. Jackson, Jurnee Smollett and Meagan Good. In Eve's Bayou, a young girl is haunted by keeping a family secret of infidelity, and finds comfort in her psychic aunt's world of magic and witchcraft.
A film crew ventures into the wild to produce a documentary on the long-lost indigenous Amazonian tribe, the Shirishamas. There, a crazed snake hunter forces the crew to join his quest to capture the world's largest snake. The snake has other ideas.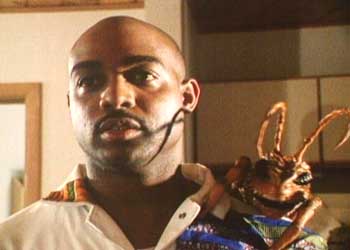 In this sci-fi comedy horror, a gorgeous woman calls on a group of wild exterminators to rid her home of vermin. Unbeknownst to them all, these creatures mutate when sprayed with a mutating agent. When there seems to be no chance of survival for the humans, they barricade themselves in the apartment.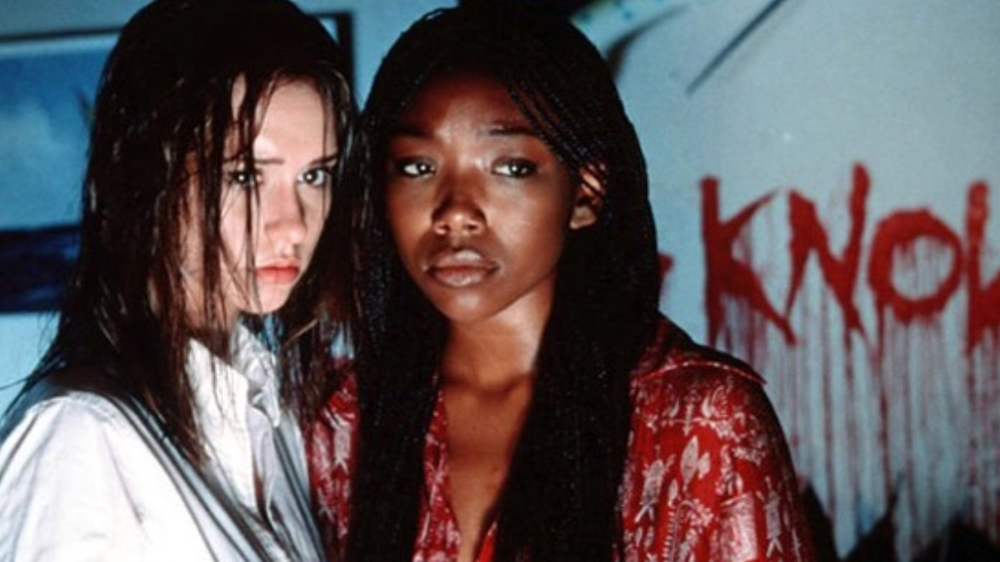 A group of college friends win a lavish trip to the Bahamas, without realizing they've been set up. This slasher sequel follows Julie James (Jennifer Love Hewitt) and her best friend Karla (Brandy) as they're hunted down by The Fisherman at the nearly abandoned resort. The character of Karla and her boyfriend Tyrell (Mekhi Phifer) added diversity to what was previously an all-white franchise.
This adaptation of Toni Morrison's Pulitzer Prize winning 1987 novel was directed by Jonathan Demme. This psychological horror drama takes place during the Reconstruction era, following an escaped slave who finds shelter with an old friend. As she tries to move on from her traumatic past, a mysterious, yet familiar child appears, as well as inexplicable poltergeist forces. Star Oprah Winfrey revealed she suffered depression for a period after the film bombed at the box offices.
It's my Schindler's List and my Sophie's Choice and my Dances With Wolves in the way that it is able to take a period of history that has a big institutional label to it—slavery—and bring humanity to it and a sense of lives lived day in, day out.

Oprah Winfrey, How Oprah Convinced Toni Morrison to Let Her Adapt Beloved
A young rapper, Kwame (Russell Richardson), lives with his grandmother in the inner city, where real life horrors lurk outside on the streets on any given day. When local gang members attack his grandma, landing her in the hospital, the teenage grandson seeks revenge in a peculiar way. He decides to use his grandma's ancient voodoo doll to summon spirits and kill the criminals, but meets devastating consequences in the pursuit of justice.
Alzheimer's disease kills nearly 2 million people every year, and a team of scientists think they're onto something for a cure. In an underwater facility, these researchers capture sharks to conduct genetically engineered experiments. The sharks' brains are enlarged so their disease-fighting enzymes can be extracted, but as the brains become larger, they become smarter. They are tired of being poked and prodded, and are determined for revenge.
In the late 70s, a corrupt cop murders a beloved neighborhood figure in the streets. The brownstone of the late man becomes a tomb for his body and is abandoned in the ghetto. Decades later, four teenagers renovate the brownstone into a nightclub, unknowingly releasing the dead man's spirits back into the streets. He is dead set on finding his killers and feeding them the bloody revenge they deserve.
Based on Anne Rice's novel "The Vampire Lestat," this campy film features a memorable soundtrack and awesome set design. The queen of all vampires is awakened and enamored by the talented vampire musician turned rock star. The music sensation must fight the vampire queen's alluring advances to make him her king, and save humankind from her bloodthirsty ways. Aaliyah won the role over celebrities such as Halle Berry, Jada Pinkett Smith and Vivica A. Fox.
Three young rappers are lured into a mysterious strip club run by seductive vampiresses. As the dancers get closer to the clueless men, they discover something the men have that would unlock world domination for their own bloodsucking kind. An unexpected hero has a chance at saving the day, but has to think fast before the tempting women do the unspeakable to get what they want.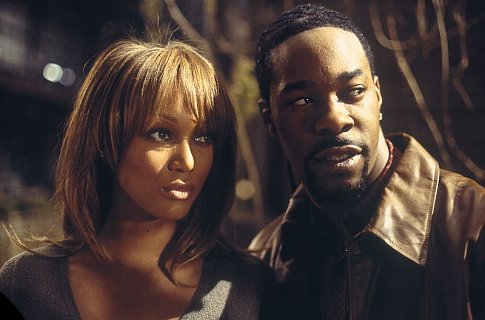 Two reality show producers send a group of reckless teenagers to the home of serial killer Michael Myers for a chance at some cash. What starts out as a hopeful opportunity for fast money, turns into a bloody battle for escape. The contestants are locked inside with security cameras watching their every move, as well as the return of Michael Myers.
They were the perfect couple. Both medical professionals, and seemingly in love. In reality, the psychiatrist wife was severely depressed. After a horrific accident lands her as a patient in a penitentiary asylum, the former psychiatrist learns she is now a widow. She must save her sanity and reputation before she is convinced of an unutterable truth. Production was halted for eight weeks when Robert Downey Jr. accidentally broke Halle Berry's arm, while shooting an interrogation scene.
Writer-director David S. Goyer tells the third story in the Blade film series with a star studded cast. Wesley Snipes stars as Blade, while Ryan Reynolds, Jessica Biel and Kris Kristofferson fill in supporting roles. The story follows Blade as he teams up with vampire hunters called "the Nightstalkers." The new crew works tirelessly to create a destructive virus that will exterminate the vampire race, but are ultimately forced to battle it out at a final showdown.
H.M. Coakley wrote and directed this horror movie that follows an unlucky group of friends doomed for danger. When an actress takes her closest friends along for an isolated weekend getaway, the group quickly finds out dark secrets about one another. She is accompanied by her boyfriend, manager and ex-con cousin, one of whom is accused of murder early into the trip. As the power cuts out in their secluded cabin, murderous truths come to light.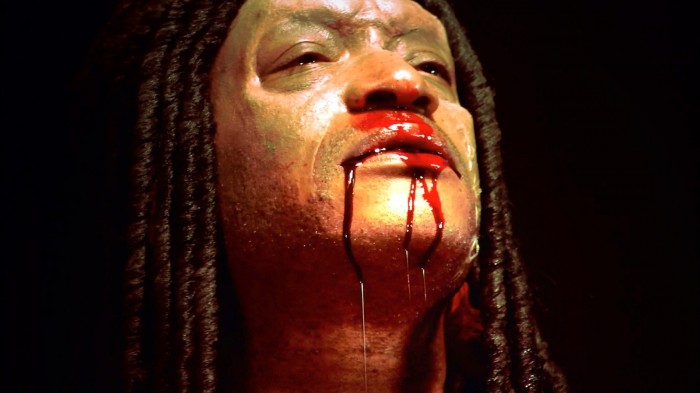 A women's penitentiary inmate (Carla Greene) must fight off zombie forces led by an evil voodoo serial killer (Tony Todd). She has been running from Satan's sacrifice since she was a young girl, but as a prisoner, she has no where to go. In an effort to prepare herself for a final battle with the devil, the inmate must climb her way through the prison hierarchy before she can be ready to demolish her enemy. Director Derek Wan was a cinematographer before taking on this film.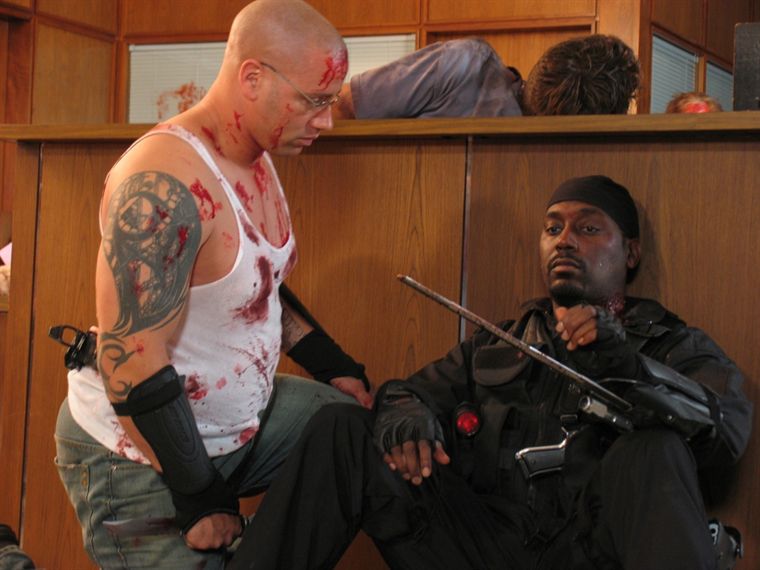 Four bank robbers from Miami plan the perfect bank robbery with the help of an experienced bodyguard and a dash of cockiness. Just as they think they have this heist in the bag, they soon find out they are up against the wrath of a vicious vampire attack. Not only are they trapped inside the bank with cops surrounding them, but zombie vampires begin attacking everyone outside and are hungry to get in. Bo Webb directed this action-packed crime horror.
Every family dreams of a better life. When the Black family acquires an expected load of cash, they decide to leave the violence of their Chicago neighborhood and move to posh Beverly Hills. Upon arriving, the family realizes they have walked into an annual purge where all crime is legal for twelve hours. Comedian Mike Epps plays the hilarious father who entertains the audience throughout the gruesome violence that splatters on screen. Deon Taylor served as director and co-writer for this bloody family comedy.
A weekend trip to meet the parents takes a horrifying turn for a young man in an interracial relationship (Daniel Kaluuya). As the family's quirks come to light, so do their evil intentions for the young man. Acclaimed director Jordan Peele made his directorial debut with this iconic piece of Black horror cinema.
Set in the Prohibition era, this fast-paced story of suspense unfolds as corrupt cops fight against a dangerous clan of blood-sucking vampires. The 20s-style wardrobe, noire lighting and witty dialogue make for an unconventional horror movie-watching experience.
When a budding rap group finds themselves at the opportunity of a lifetime, they must put their record deal on hold to fight a giant mutant snake. Audiences have called his film a marriage between Snakes On A Plane (2006) and Straight Outta Compton (2015), with influences from memorable figures in Black pop culture. The entire cast is comprised of lesser known actors, but their chemistry makes the script pages hilariously come to life. Hank Braxton co-wrote and directed this sci-fi horror.
The fourth film in the Purge franchise is a prequel that takes place in Staten Island. A new political party encourages its citizens to stay on the island and break the law for 12 hours for an experiment called "The Purge". Any and all survivors are promised $5,000 for staying through the event.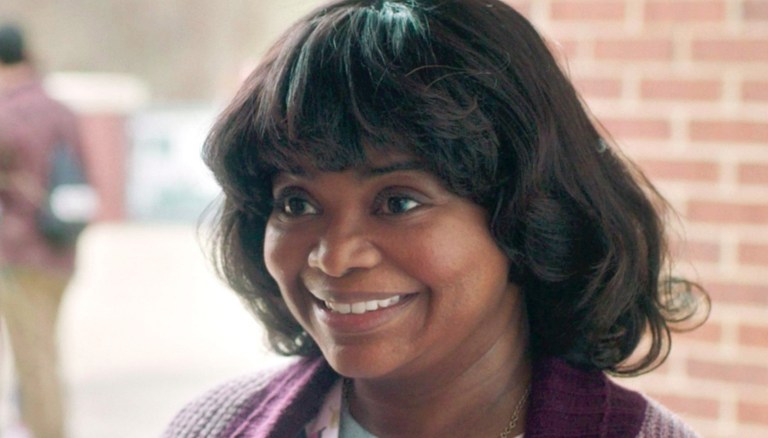 A psychological horror movie about Sue Ann "Ma" Ellington (Octavia Spencer), a vet tech who hasn't let go of her high school days. After helping some high school kids illegally buy alcohol, she offers to let them party at her house. It's not until after the group has become dependent on Ma that her real motivations are revealed.
Oscar-winner Lupita Nyong'o stars in this psychological horror movie about a black family on vacation. The family fun is soon interrupted by the appearance of the family's doppelgänger. Another critical and commercial success for Peele, Us made $256 million against a budget of $20 million.
Filmmakers, writers, scholars and actors sit down to share their personal stories and insight onto the Black history of horror. The documentary is only 83 minutes long, but does a compelling job of laying out the history and foundation in which we've been able to see filmmakers like Jordan Peele sweep the gold during award season. William Crain, Ernest Dickerson and Loretta Devine are just a few of the many iconic figures to make appearances in this special.
A sociologist, Dr. Veronica Henley (Janelle Monáe), is kidnapped by white plantation owners and uncovers a wild plot by a Senator to reinstate enslaving Black people in the present day United States. When Antebellum premiered on demand because of the Covid-19 pandemic, it was the number one rental on Amazon, earning $8 million in it's opening weekend despite not opening in any theaters.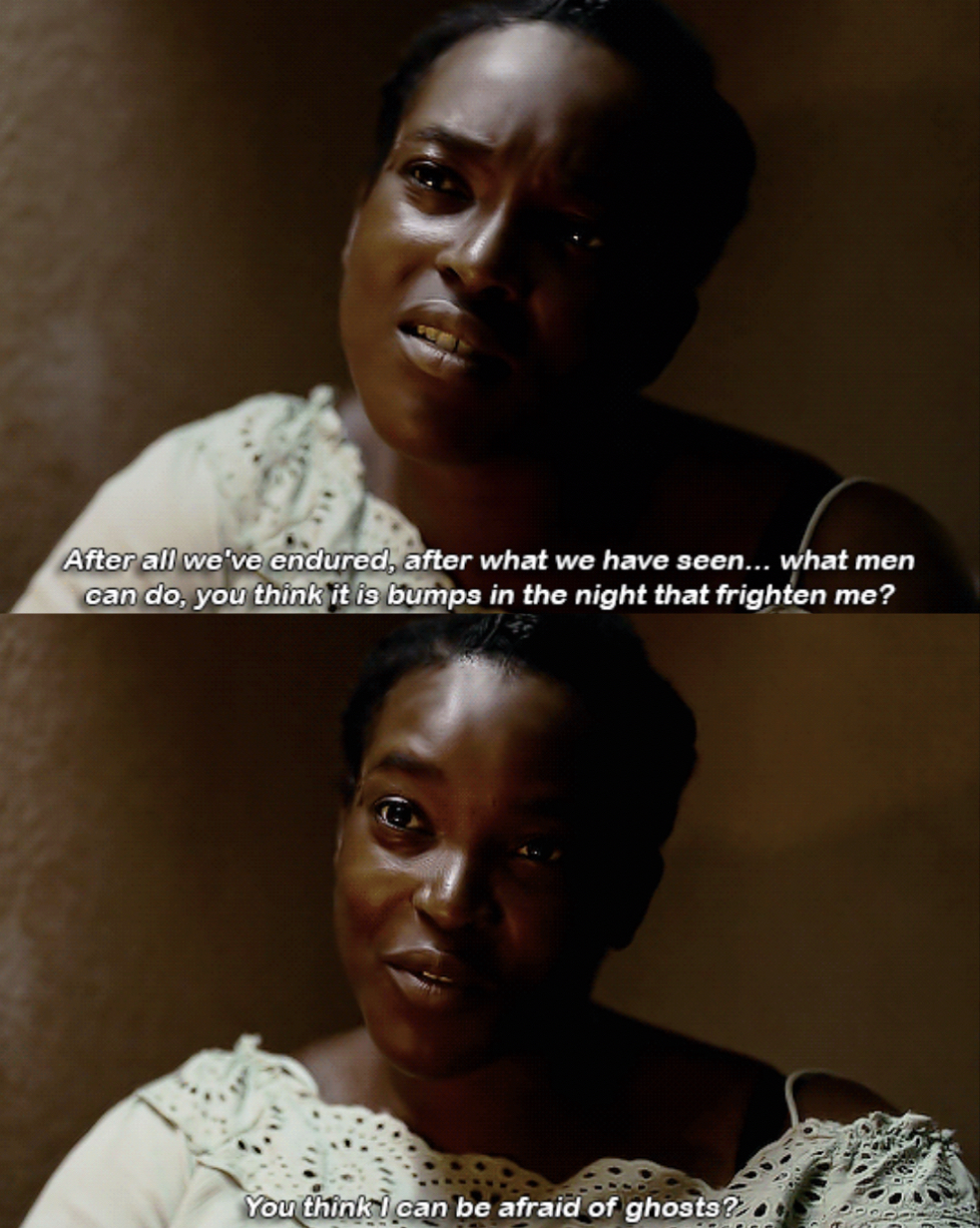 This Netflix horror movie directed by Remi Weekes follows a refugee couple from South Sudan, Rial (Wunmi Mosaku) and Bol (Sope Dirisu) who relocate to Britain following a treacherous journey. Though the home they are given is dilapidated and the couple faces racism in their neighborhood, they must stay quiet or face deportation. The couple begin to see apparitions of their deceased daughter and a man in their home but are not believed by their case worker.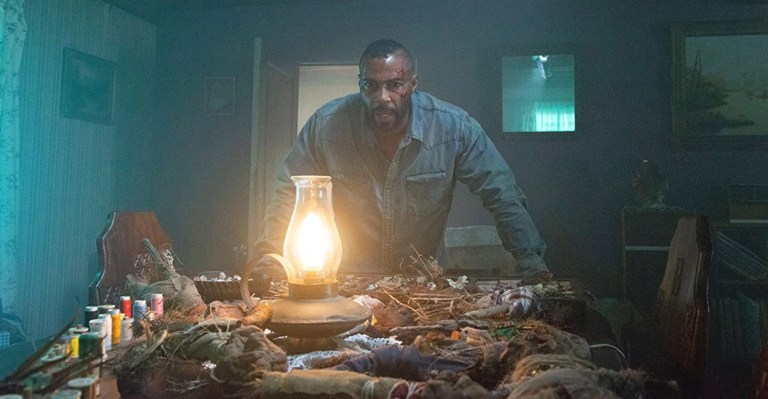 Spell is a supernatural horror thriller about a man, Marquis (Omari Hardwick), who survives a plane crash. Marquis awakens in an attic belonging to Ms. Eloise (Loretta Devine) who claims she is nursing him back to health. Unfortunately, Ms. Eloise's plan involves a demonic hooodoo spell.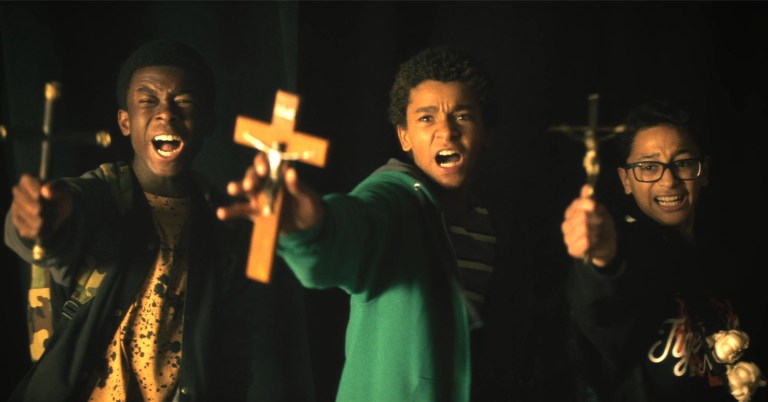 A horror comedy about a group of kids living in the Bronx, a borough of New York City. With their neighborhood rapidly gentrifying, the friends realize that not only are the gentrifiers proverbial bloodsuckers, they're also literally vampires. They band together to protect their friends and family and defend their neighborhood.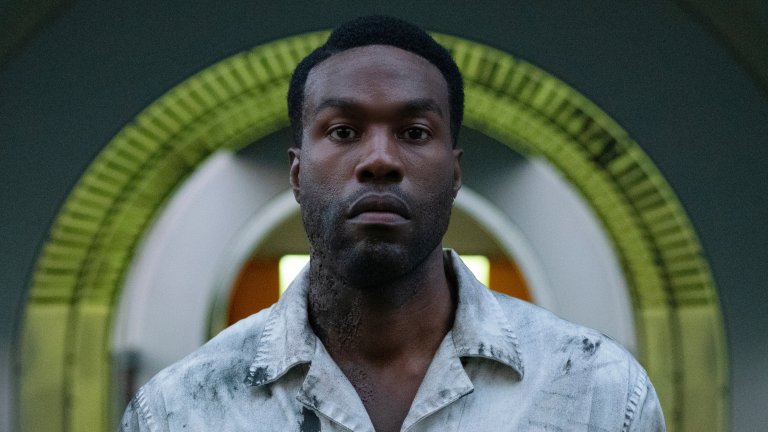 This spiritual sequel to Candyman (1992) was directed and co-written by Nia DaCosta with Jordan Peele co-writing and executive producing. The story picks up in 2019 Chicago where the legend of Candyman endures though Cabrini Green has now been gentrified into a luxury apartment building. Artist Anthony McCoy (Yahya Abdul-Mateen II) seeks to explore the Candyman urban legend in order to inspire his art.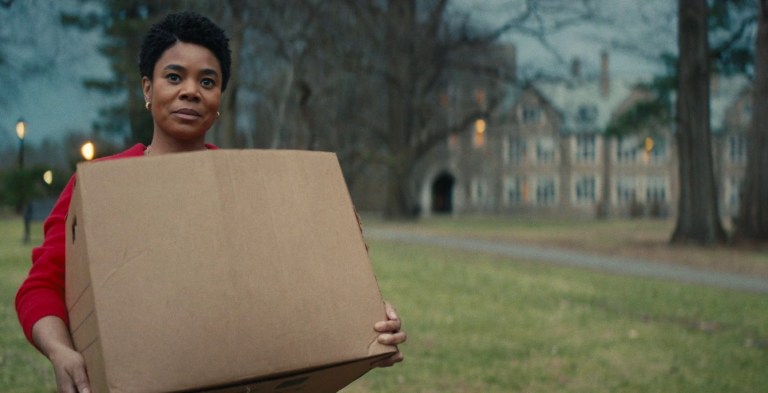 Regina Hall stars in this psychological horror thriller as Gail Bishop, the first black master (a kind of head of house at some colleges) at an elite New England university. With the legend of a witch's ghost haunting the school, a new freshman, Jasmine Moore (Zoe Renee), seems to suffer both from a haunting in her dorm room and grudge from a professor. Gail observes Jasmine's troubles and makes an unsettling discovery about her colleague before confronting the faculty at large.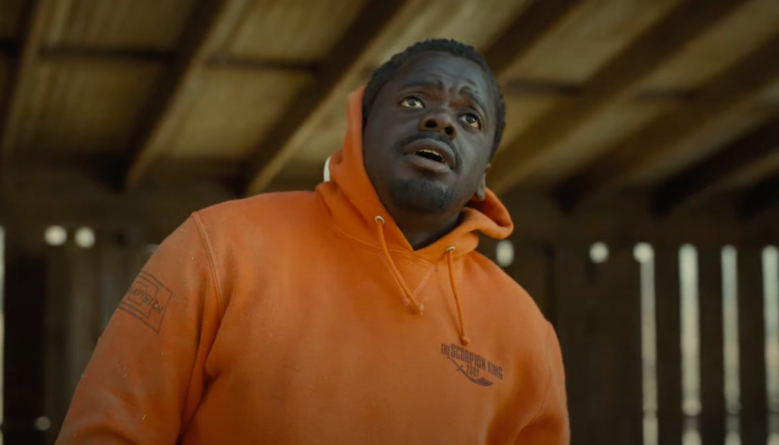 Nope is a masterful bit of storytelling from Jordan Peele about a brother and sister, OJ (Daniel Kaluuya) and Em (Keke Palmer), who inherit a failing family ranch near Los Angeles. While struggling to stay afloat, the two notice a UFO they name Jean Jacket and make a plan to get rich by capturing evidence of the UFO and selling it to a reputable outlet like Oprah. A neighboring ranch owned by former child star Ricky "Jupe" Park (Steven Yeun) has also noticed the UFO and hosts shows for guests to see the "spectacle" of Jean Jacket.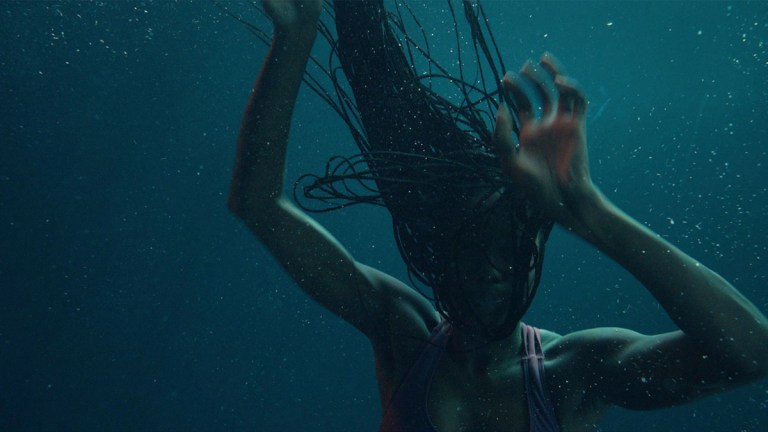 Undocumented Senegalese immigrant Aisha (Anna Diop) works as a nanny for a wealthy white family in New York City. Aisha attempts to save money to bring her 6-year-old son Lamine from Senegal to live with her, though she is thwarted when her employers exploit and underpay her. In addition, Aisha begins to feel a ghostly presence haunting her. Nanny is the first horror movie to win a Grand Jury Prize at the Sundance Film Festival.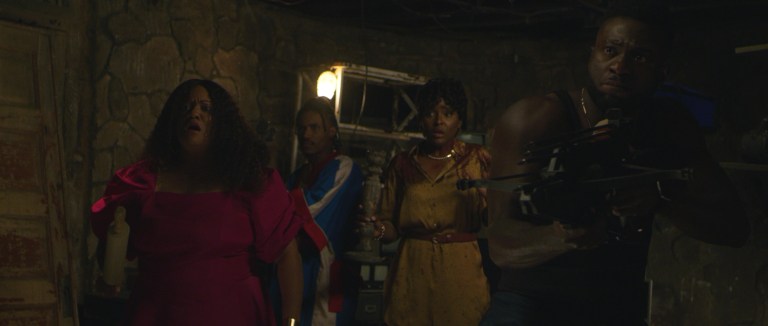 The Blackening is a hilarious slasher comedy that asks the question: If the Black character always dies first in a horror movie, what happens when all the main characters are Black? The story is about a group of friends getting together for a reunion while celebrating Juneteenth at an isolated cabin in the woods. After discovering a… questionable board game in the basement of the cabin, the friends find themselves in a fight for their lives as they are questioned, stalked, and attacked throughout the night by a mysterious killer.
Further reading: