19 of Jordan Peele's Favorite Horror Movies
Peele saw this movie about a pregnant woman as proof of concept that America could get behind his idea for 'Get Out', a film with a black man at its center.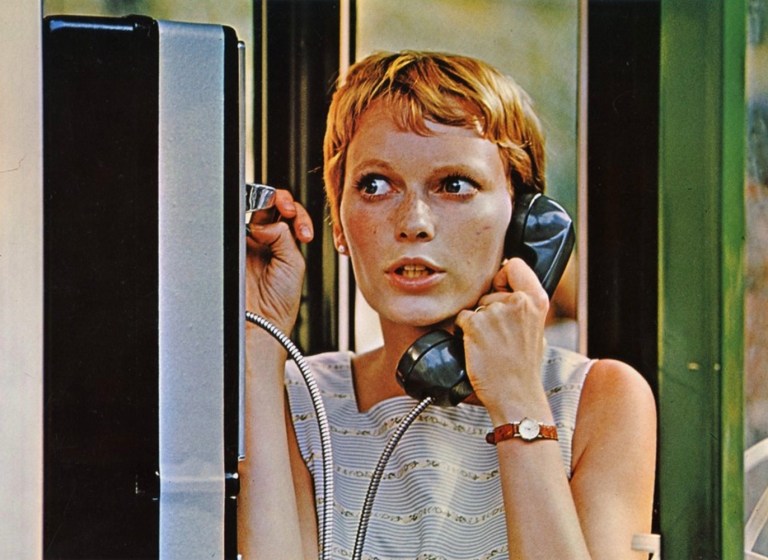 Horror director Jordan Peele rose to prominence as a comedian with five seasons on Mad TV and three seasons of sketch comedy show Key & Peele with collaborator Keegan-Michael Key.
Many people were surprised when he debuted a horror movie, Get Out, that he wrote and directed in 2017; however, Peele pointed out that comedy and horror share many similarities:
I've been a horror fan for so long. I've done so much comedy over the last 15 years, but you could recognize a lot of similarities between the genres. So much of it is pacing, so much of it reveals. So much of it is the ability to pinpoint what an audience is going through at that very moment.
Here are 19 movies Jordan Peele has cited in various interviews as his favorites and/or especially inspirational in crafting his films: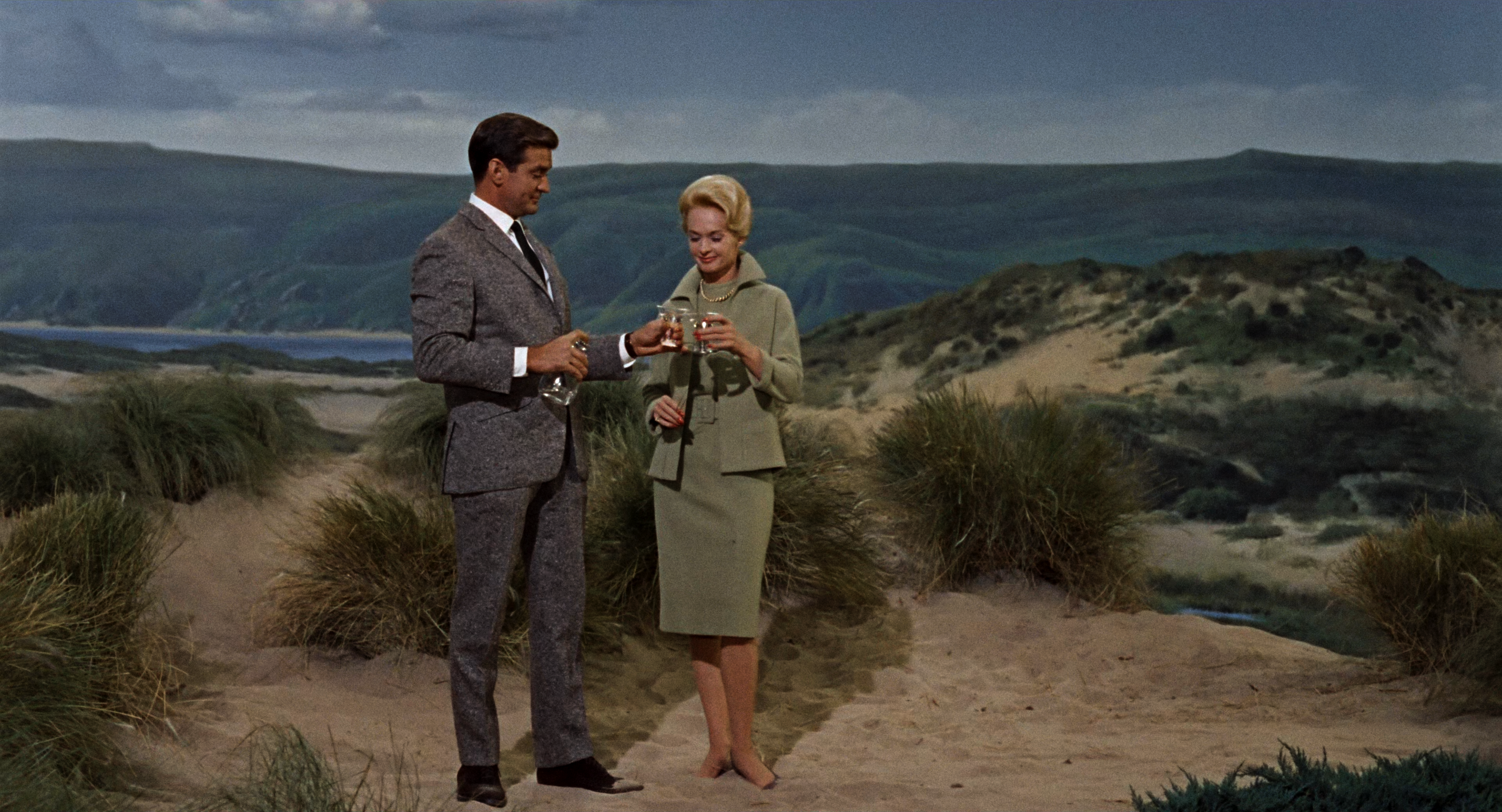 The Birds is a creature feature about a mischievous socialite named Melanie who wants to play a prank on a handsome man she met in a pet store, Mitch. Melanie buys a pair of lovebirds and brings them to Mitch's family home in Bodega Bay, CA. However, Melanie, Mitch, and the Bay Area residents are soon caught up in a bizarre series of bird attacks. While Peele correctly identifies Alfred Hitchcock as an IRL creep, he says his movies are lessons in how to build suspense and have patience as a creator, biding your time until you can execute a masterful scare.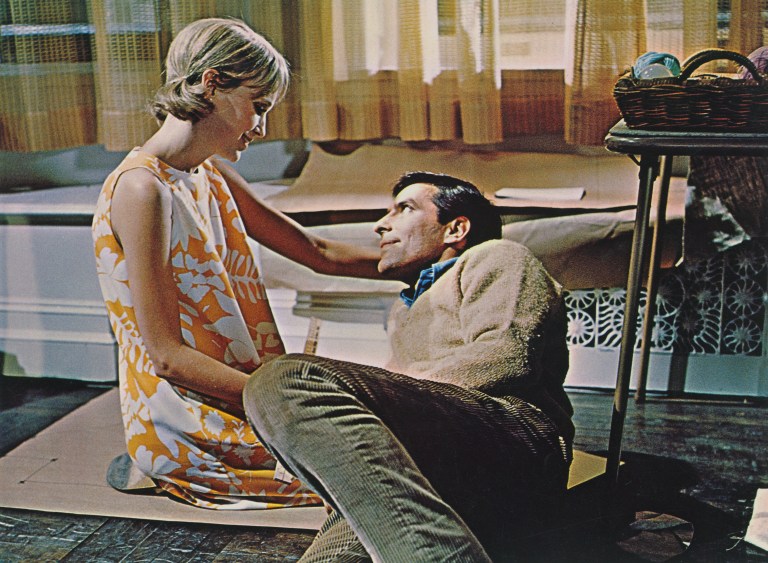 A fun piece of lore from horror history is that Jordan Peele grew up only a few blocks away from the Dakota Apartments which served as the exterior for the Bramford Apartments in Rosemary's Baby. Peele says the movie hit almost "too close to home" and scared him growing up. It remains one of his favorite horror movies.
Rosemary's Baby is about a young woman who moves into a new apartment in Manhattan with her husband and becomes pregnant after he casually says he raped her while she was drugged and sleeping. (Though it is not called rape in the film, he says, "I didn't want to miss baby night.") Slowly she discovers her husband has fallen in with her neighbors in the building, who are Satanists, and he may not even be the father of her baby. Importantly, Peele saw this movie about a pregnant woman as proof of concept that America could get behind his idea for Get Out, a film with a black man at its center:
The fact that those movies [Rosemary's Baby and The Stepford Wives] work for me, a man, so well is proof to me that people could just experience the world through Chris's eyes for an hour and a half.

Horror Movies You Need to See, According to Jordan Peele
It changes the way we think of how to tell the story of a monster.

Horror Movies You Need to See, According to Jordan Peele
Jaws represented a total shift in monster movies and creature features. Gone was the focus on the monster itself audiences used to see in pictures such as Creature from the Black Lagoon (1954). Jaws created a prolonged atmosphere of suspense focused on the characters reacting to the fear of the monster. Famously, the shark doesn't appear until an hour and twenty-one minutes into the two-hour film. It's important that Jaws works as a horror movie with a mostly unseen monster because Peele's films also work with an unseen monster: racism.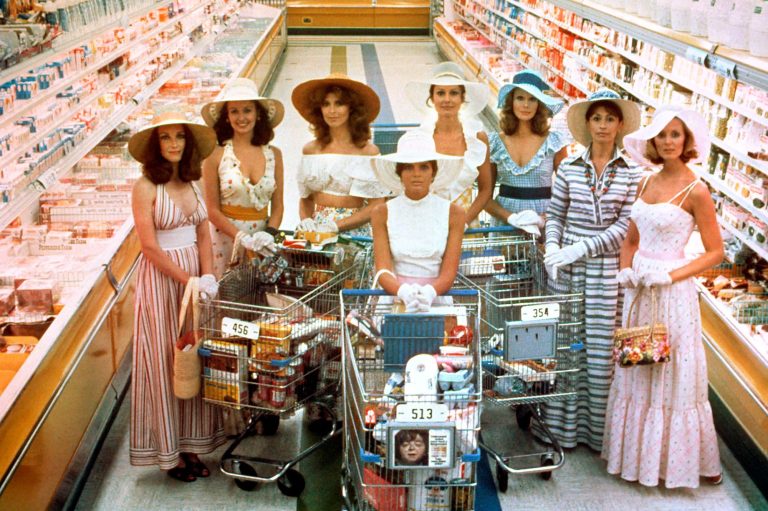 Another inspiration for Get Out, The Stepford Wives is an example of a political horror movie. Like Rosemary's Baby, this film is based on a novel by Ira Levin and follows a female protagonist, showing Peele that audiences can identify with people who don't look like them. Young wife Joanna moves from Manhattan to the suburbs with her husband. While she struggles to fit in, her husband joins the local Men's Association and soon wishes Joanna would be more like the other wives.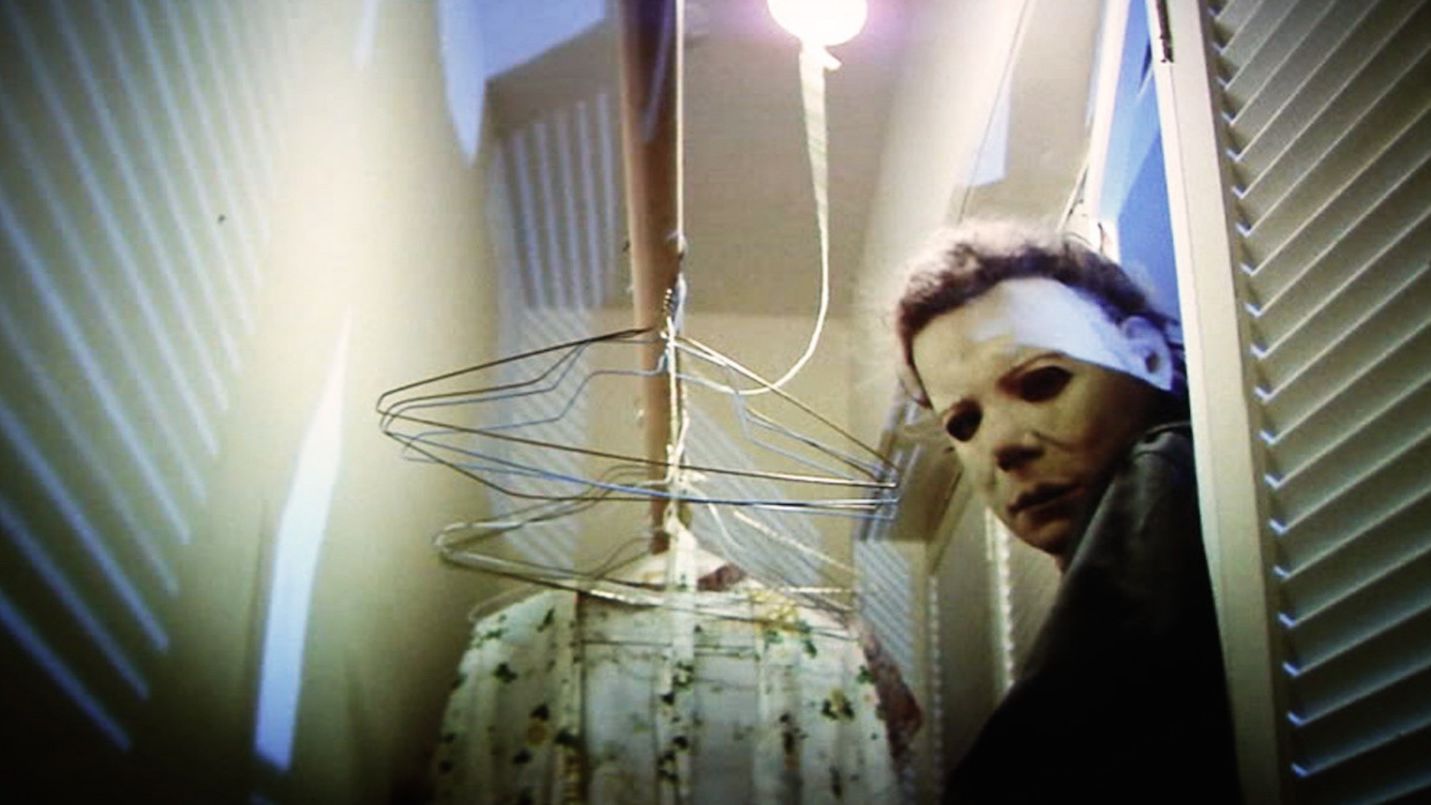 Peele has said that Michael Myers is his favorite horror villain, "He's not even evil, he's just curious. You know you can't talk him out of whatever he wants to do." The straightforward slasher film is unlike any of Peele's own work, but it is masterfully paced and has succeeded in scaring generations of horror fans with very little blood.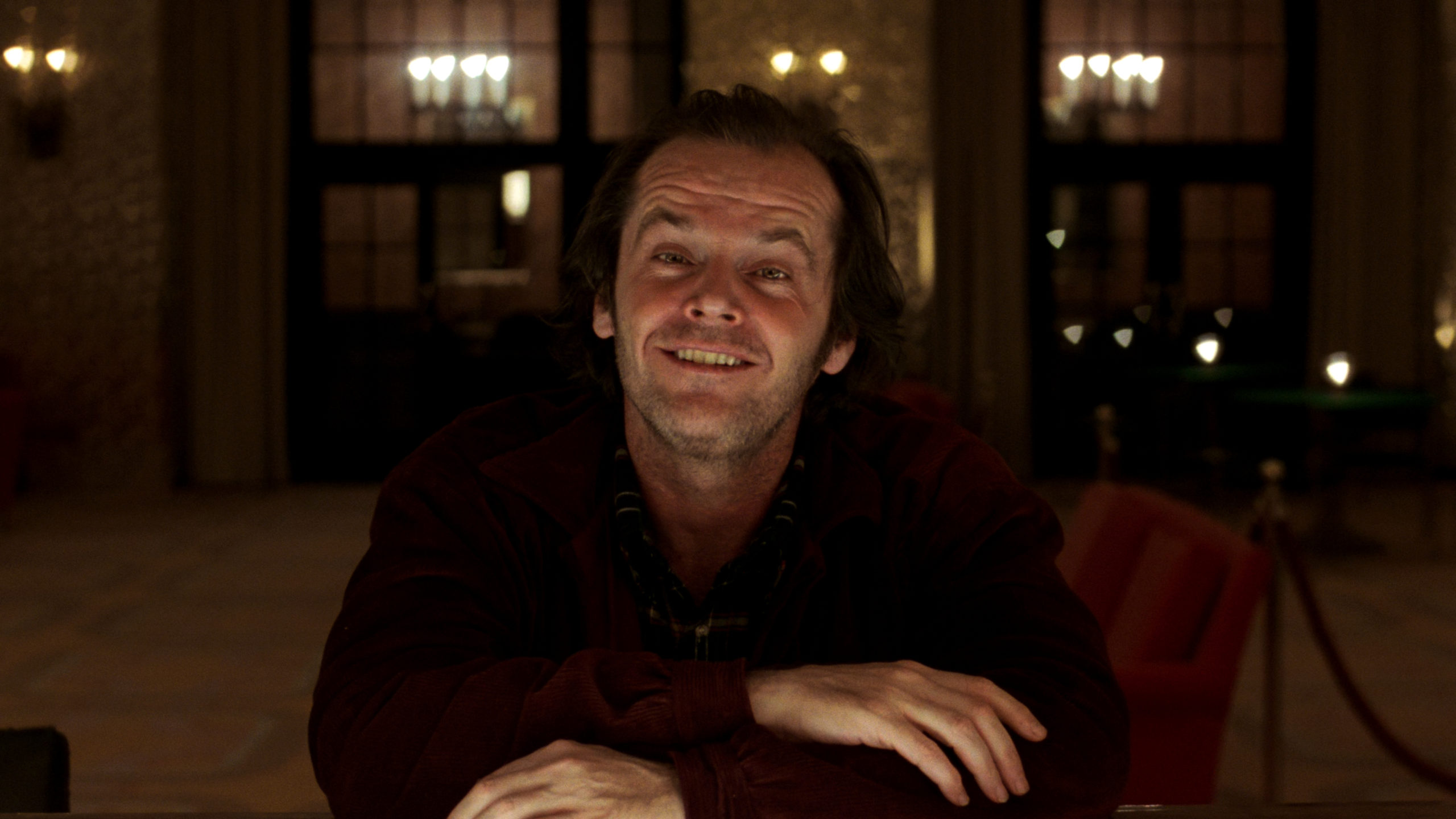 One of the best isolation horror movies of all time, The Shining tells the story of the Torrance family: Jack, Wendy, and Danny, who live alone in a mountain hotel as caretakers over the winter months. Jack slowly loses his mind and becomes a danger to his family. Peele says Shelley Duvall did an incredible acting job in the film: "She did a perfect job of committing to the fear and from that, she brought the horror to the movie. Shelley Duvall, shout out."
Peele says Critters is his favorite B movie even though, "In retrospect, [it's] fairly bad." The 80s classic is about space aliens who escape prison on an asteroid to wreak havoc on Earth.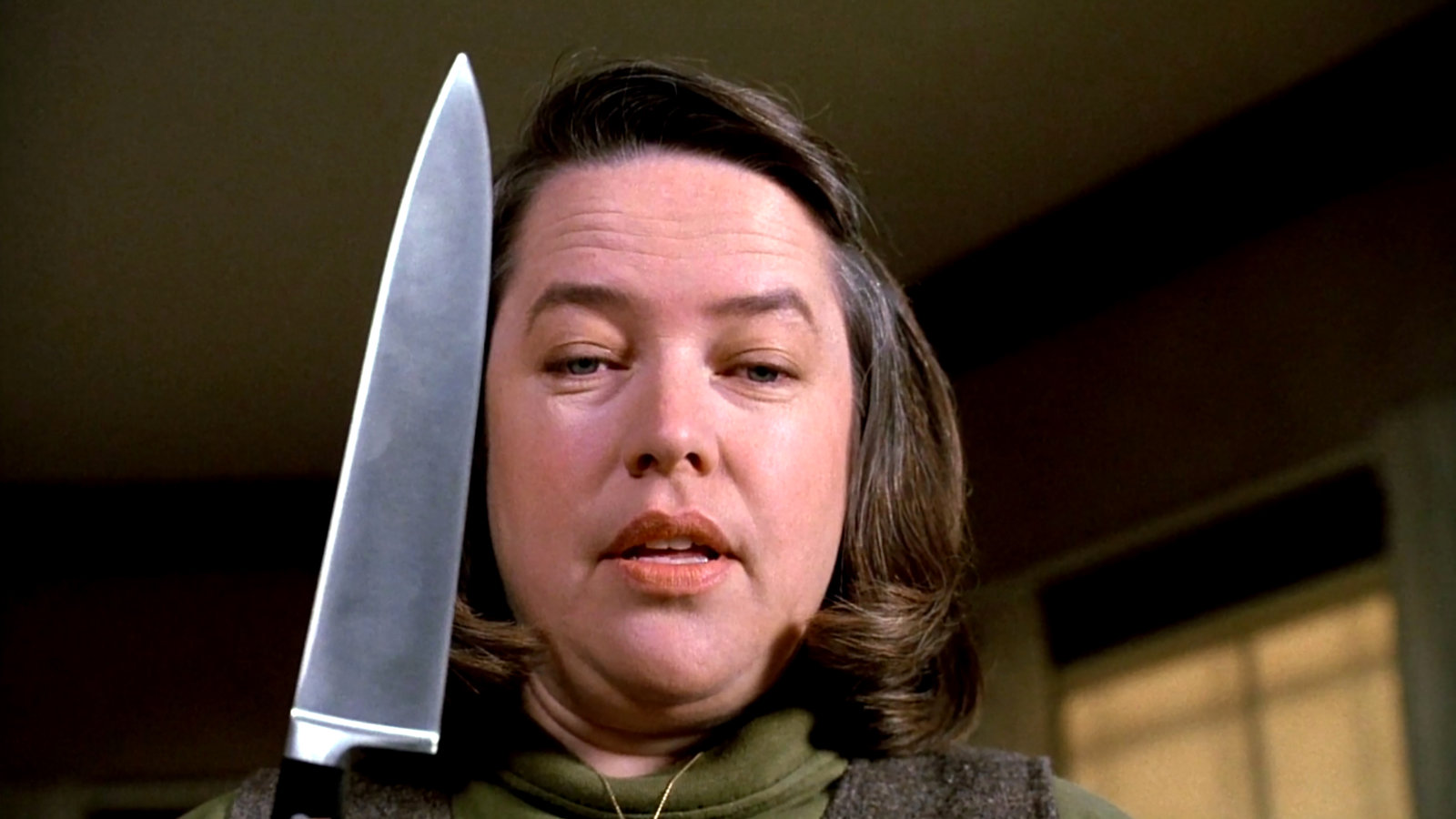 Misery is an iconic Stephen King adaptation about a famous writer who gets into a car accident and is rescued by his number-one fan. Relief is quickly replaced by fear when the writer realizes that his obsessed fan has no plans of getting help for him but instead keeps him trapped in her cabin and forces him to write a new ending for his last novel. When he attempts to escape, he discovers how far she'll go to hold him hostage.
Misery' is a movie where the unlikely villain turns out to be the scariest.

45 Directors Pick Favorite Horror Movies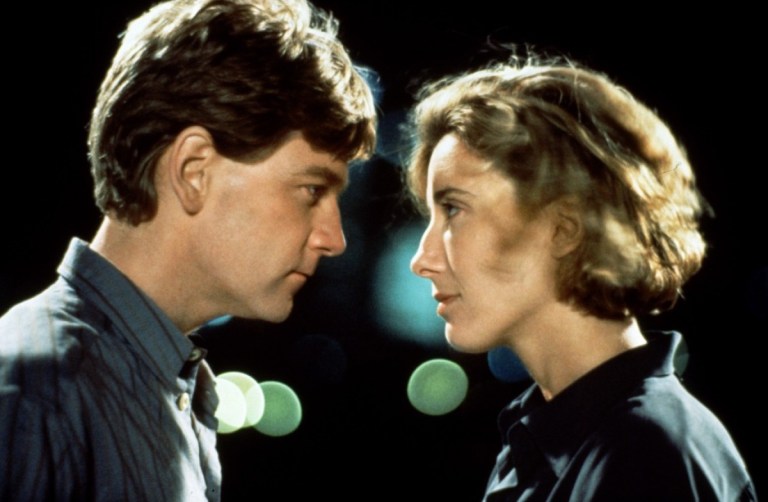 A forgotten neo-noir romantic thriller about a man who is executed for murdering his wife in 1949. Forty years later, a mute woman with amnesia is discovered who bears a resemblance to the murdered woman. A private detective investigates the case and falls in love with her.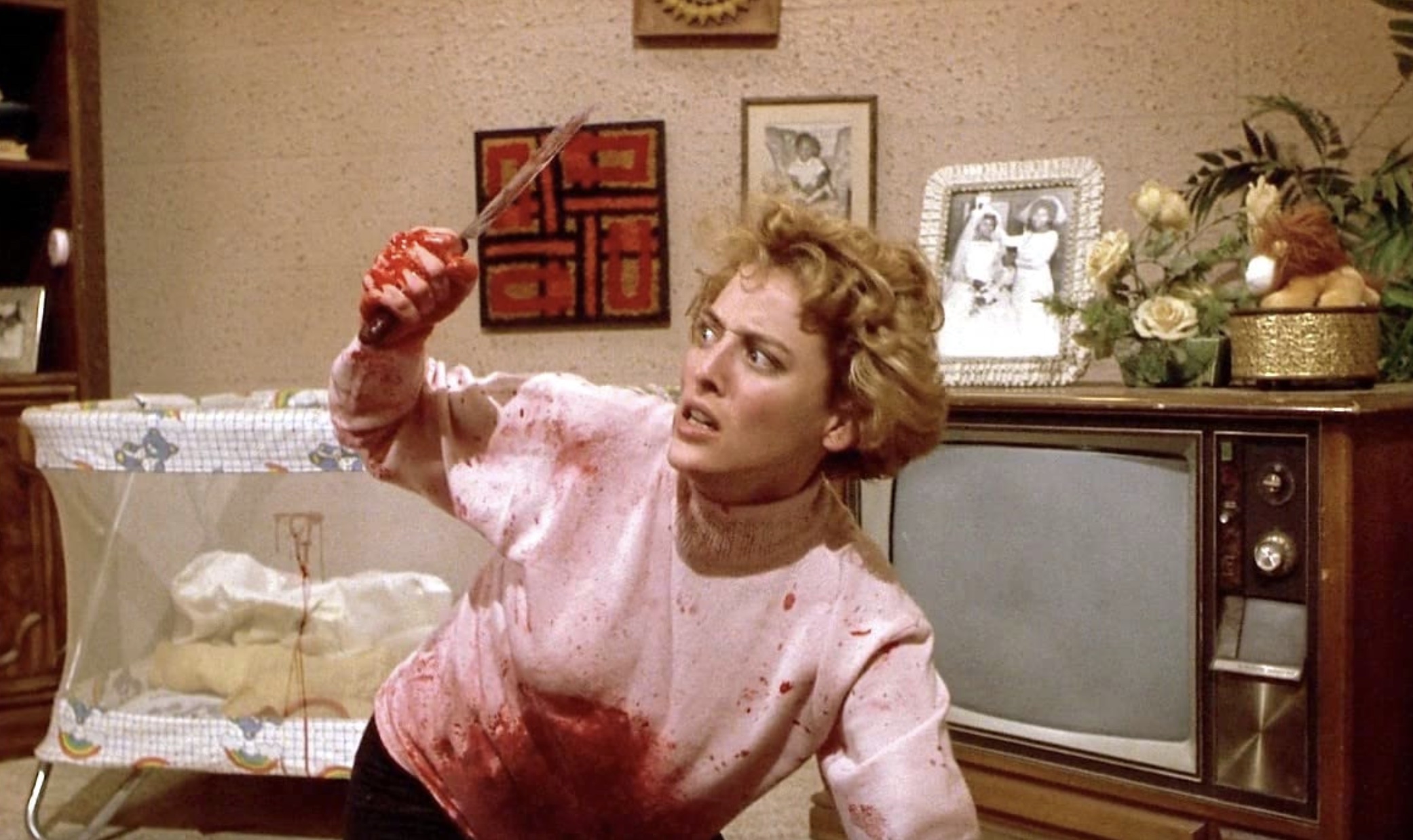 Peele has said that without Candyman there probably wouldn't be a Get Out. He loves the movie so much he cowrote and executive-produced a spiritual sequel in 2021 directed by Nia DaCosta. The original supernatural horror movie also tackled social issues such as gentrification and racism.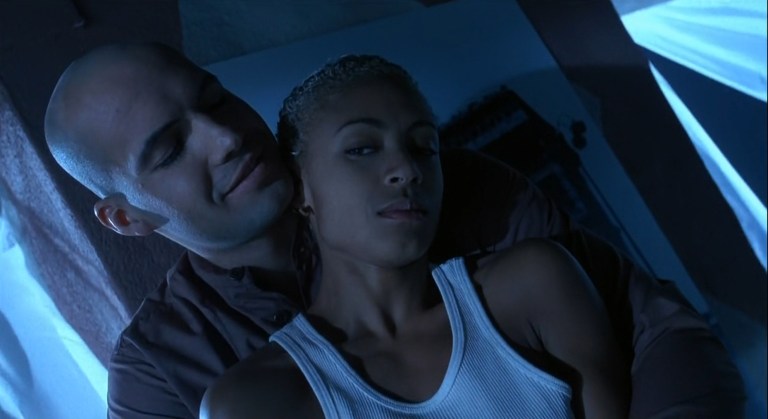 Peele has said that Jada Pinkett Smith is his favorite final girl of all time. She is also the first black final girl he ever saw in the 1995 horror comedy Tales From the Crypt: Demon Knight. Jada plays a convict on work release named Jerryline who lives in a boarding house. Her new roommate is "The Collector," a demon searching for a drifter.
As with comedy, I feel like horror and the thriller genre is a way, one of the few ways, that we can address real-life horrors and social injustices in an entertaining way. We go to the theater to be entertained, but if what is left after you watch the movie is a sort of eye-opening perspective on some social issues, then it can be a really powerful piece of art.

Jordan Peele, Jordan Peele Talks 'Get Out' And His Love For Horror Movies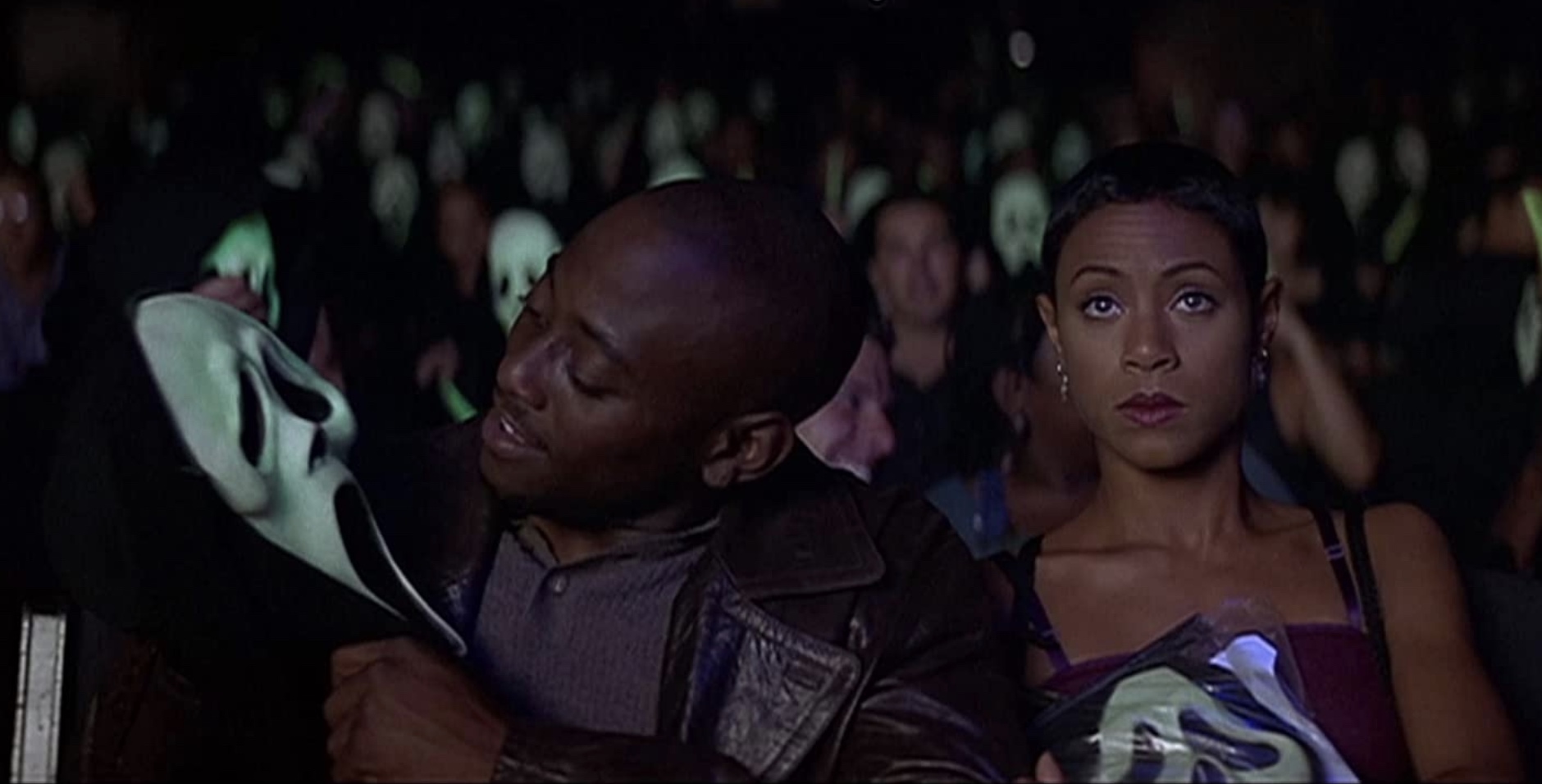 It's no surprise that someone who loves blending horror and comedy loves one of the funniest horror movies of all time (shout out to Matthew Lillard as Stu Macher). Scream is another of Peele's favorite horror movies. Lil Rey Howard's character, Rod, in Get Out is the "Randy" character from Scream, using horror movies as a reference for real life to guide decision-making in a way that's actually smart.
It had this postmodern reference, and so, in that way, it's more realistic than a normal horror movie, where there's no knowledge of any horror tropes. I took a cue from that with the character Rod, so that we could have a character that expresses what the audience wishes somebody would say. And that wouldn't be breaking the reality; it would actually be grounding it.

All The Horror Movies That Inspired Jordan Peele, Ranked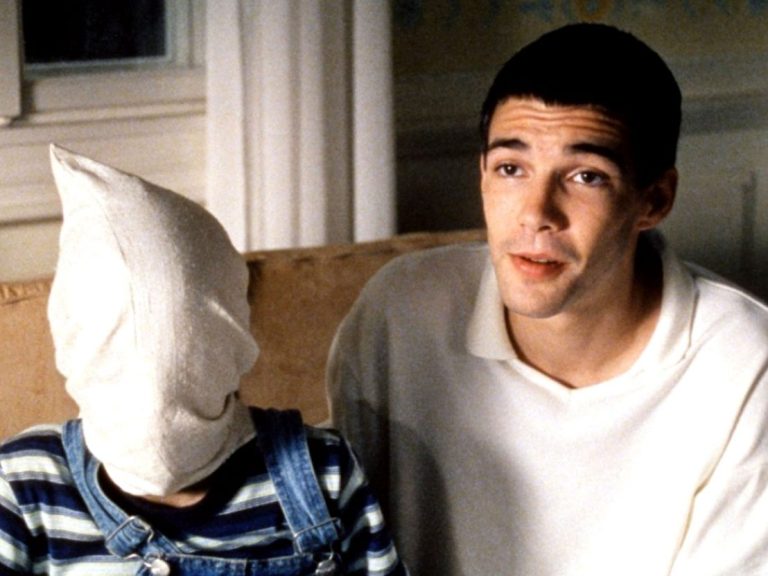 Funny Games is a notoriously savage Austrian psychological thriller written and directed by Michael Haneke, which he remade shot-for-shot in English in 2007. The home-invasion movie starts with two men imposing themselves on a wealthy family at their vacation home. At first very polite and dressed well, the pair soon turn sadistic and begin torturing the family, even killing the family dog. Similar to The Strangers (2008), no explanation is given for the visitors' backstory or why they chose this particular family to torment.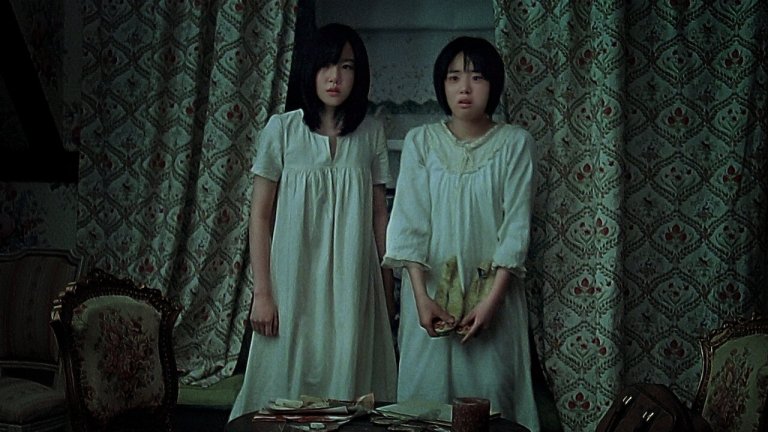 Another foreign gem on Jordan Peele's list is A Tale of Two Sisters, a South Korean psychological horror movie written and directed by Kim Jee-woon and inspired by a Korean folktale. The film follows a woman after she is released from a mental institution and returns home to her family. Rather than a joyful reunion between her sister, stepmother, and father, the whole family experiences turmoil and hauntings in their isolated country home.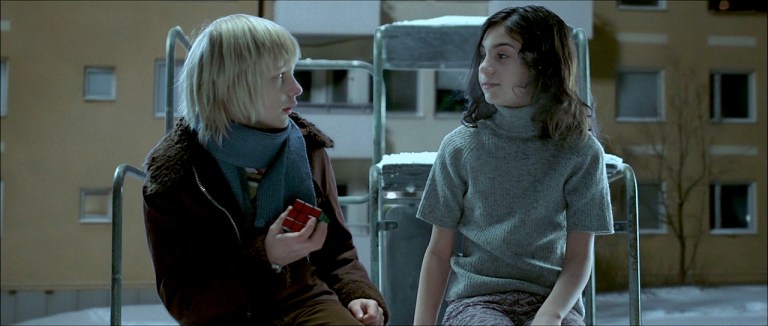 Swedish vampire film Let the Right One In has a lot of fans in the film world, so it's no wonder Jordan Peele is among them. The film is about a bullied boy in a suburb of Stockholm who meets a strange new girl in his apartment complex. The two form a friendship that persists even after the boy learns that his new friend is a vampire.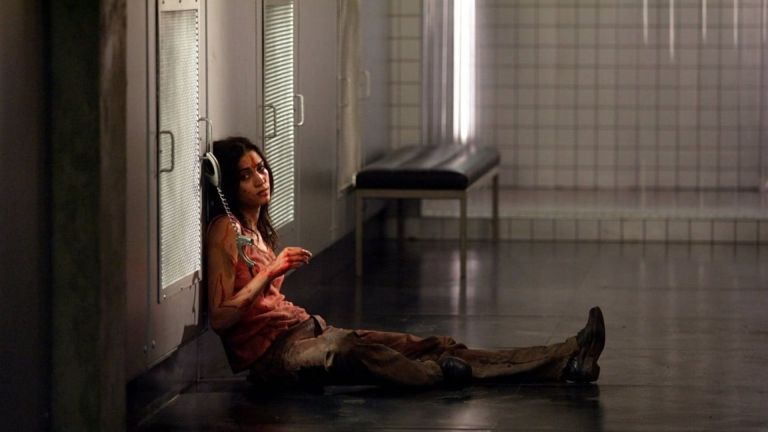 A bizarre French psychological horror film about a girl named Lucie who escapes torture and is raised in an orphanage where she becomes best friends with Anna. The friendship helps Lucie, as she is continually tormented by what happened to her before she came to the orphanage. Fifteen years later, Lucie finds and kills the Belfond family, who she believes is responsible for her torture. Anna is horrified but reluctantly shows up to help her best friend clean up and discover the truth about the Belfonds. The film was remade in English in 2015.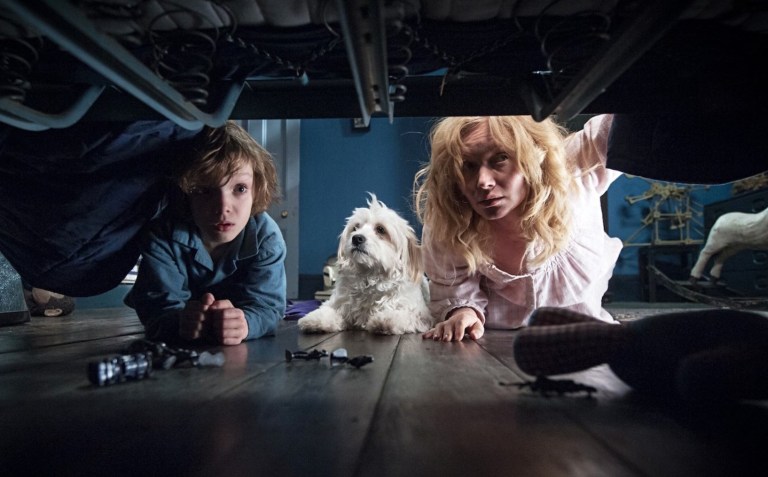 Jennifer Kent's Babadook was on the list of horror movies Peele gave his Us star Lupita Nyong'o to watch to help familiarize her with the genre. He also once tweeted the entire plot of the movie in emojis: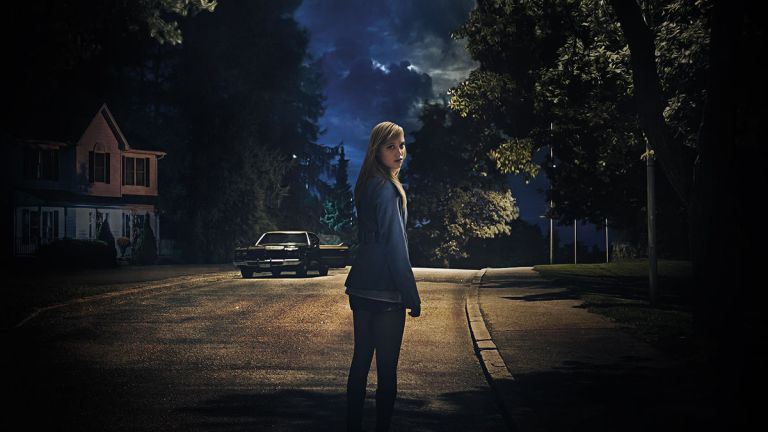 It Follows is a new take on what feels like an old urban legend. A woman has sex with a man who informs her that he has now passed along a curse to her and she will be followed by an entity until she has sex with someone else and passes it to them. Her friends help her try to trap and kill the entity in a multitude of fun horror-movie ways.
I really loved It Follows. I thought that was a really inspired movie.

Jordan Peele Talks 'Get Out' And His Love For Horror Movies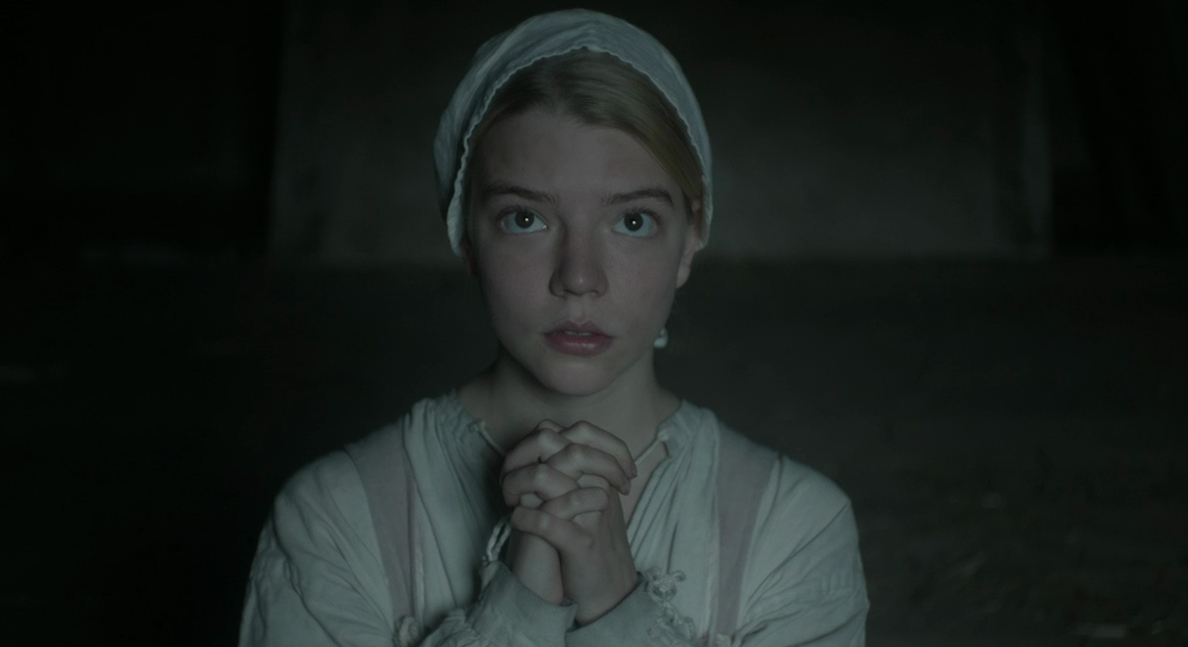 Peele's most recent fav is The Witch (2015), a supernatural horror movie written and directed by Robert Eggers. The period film follows a family of banished Puritans struggling to survive on their own. Not only does the family battle against the elements, paranoia causes them to turn on each other. While horror fans can be split on whether the film was mysterious and scary or a bit boring, it received critical acclaim and box-office success.
I really enjoyed The Witch, which was, just such an elevated style to it, and it really brought the gravity of introducing us to a real-life actual witch, with a capital W.

Jordan Peele Talks 'Get Out' And His Love For Horror Movies
Recommended Reading: