31 Scary Disney Movies & Halloween Disney Originals
Thanks to Disney Channel Original Movies, Disney has a large catalog of mostly made for tv movies that are scary and perfect to watch during Halloween.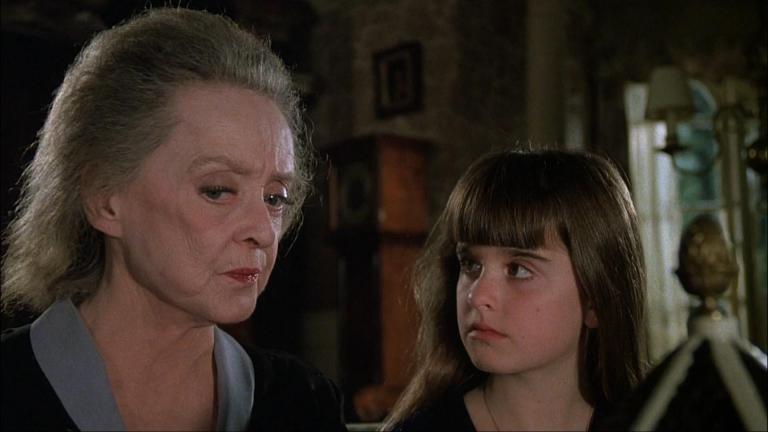 When one thinks "Disney" one thinks of kid-oriented, family-friendly, wholesome, positive, almost antiseptically clean fun. The first thing that definitely does NOT come to mind when you think of Disney is the word "horror."
Yet, as this article will show, even in beloved classics such as Pinocchio and Sleeping Beauty, despite the fact that good always triumphs over evil in the end, there are traces of what would be considered classic horror tropes—monsters, demons, witches, spells, and malevolent forces that seek to wipe out the planet.
Perhaps the first film that Disney intentionally made as a horror film was 1975's Escape To Witch Mountain, but as with all Disney movies, this was a film for kids, so despite all the brushes with danger, there has to be a happy ending.
What follows is a review of 27 Disney films that were either released in theaters or as TV movies for the Disney Channel, all of which utilize elements of classic horror. These films are scary, but not too scary—after all, they're primarily for kids and subscribers to Disney+.
In this classic animated adaption of Carlo Collodi's 1883 children's story, an old carpenter named Gepetto creates a puppet and wishes it would become a living boy. A fairy appears and partially grants the wish, but the boy must prove has a conscience and is worthy of becoming fully human. Along the way, Pinocchio meets all manner of temptations.
Bloody Disgusting writes, "In the end, we DO get a happy ending, but all that stuff in the middle…
slavery, child abduction and human trafficking
a concept reminiscent of Saw or Seven where one pays for sins with physical pain and suffering
a painful transformation sequence followed by a partial transformation sequence
shadow people
giant sea monster
super intense final chase scene where the main character dies
… that's a horror movie if I've ever seen one!"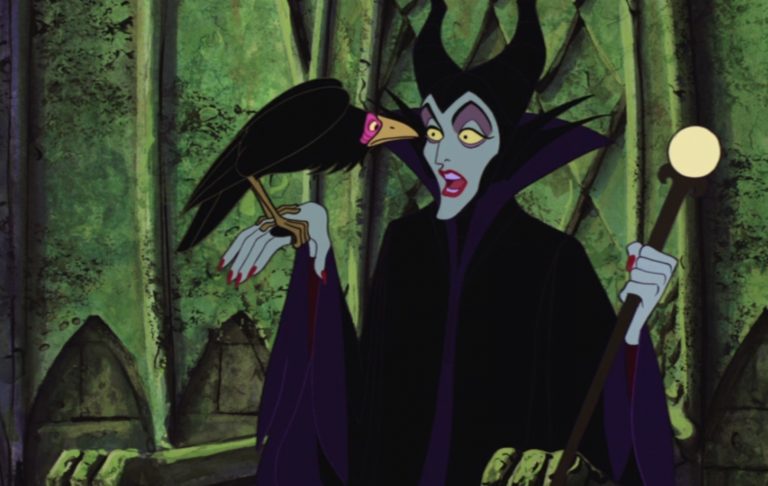 An evil fairy, after getting rejected by the royal family, places a curse on a young princess which can only be reversed by a prince—who receives some help from three good fairies. Fatherly writes, "The last time I saw this movie, I considered it to be among the very best of the old Disney films; an amazing confluence of old fairy tales, art-deco style, and clever remixes of classical Tchaikovsky music. Now, it feels like a movie about kings pimping out their children and unnecessary sexualization of teenagers."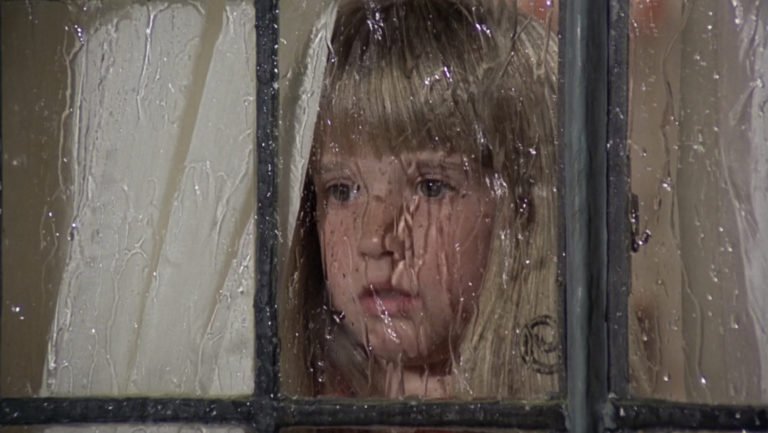 After being shipwrecked, a young brother and sister acquire a "star case" that gives them tremendous psychic powers. They can levitate heavy objects, unlock doors, communicate through telepathy, turn animals against their masters, and predict the future. But an evil capitalist and his henchman kidnap the kids and tries to exploit their supernatural powers for his own selfish ends. A reviewer for IMDb writes, "My younger daughter (two years old) thought some parts were 'scary daddy'; the broom/jail scene was well done! Highly recommend it as a family film for folks that want a nice movie to watch with their kids."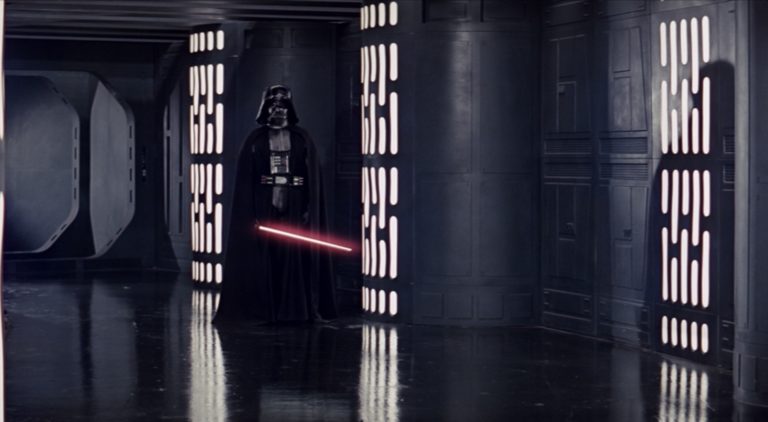 This was the first of all the Star Wars films but was later reshuffled in the franchise after a trio of prequels were made. Although the basic plot involves a triumph of good over evil, the good side has to use violence to achieve its noble ends. Regarding some of the film's darker aspects, Children and Media write, "Darth Vader holds a man up by his neck, strangles him and throws him to the ground; sandpeople attack Luke quite viciously and knock him out with a mace; C-P30 has his arm cut off with a laser; many alien creatures – some quite large dinosaur characters, mammoth beasts and others of all weird shapes, colors and sizes; Chewbacca is a large bear type creature who growls all the time. Darth Vader is a very menacing character—covered in a black armored suit complete with face covering."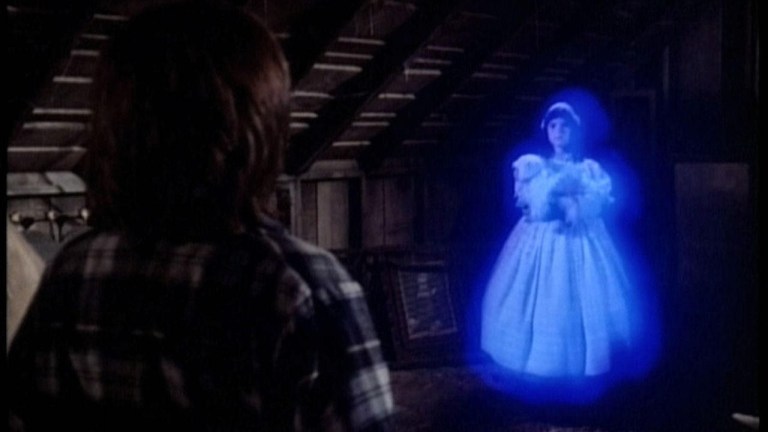 A made-for-television fantasy movie about a boy who moves to a plantation in Louisiana. After moving in, the boy realizes that the house is haunted by the ghost of a little girl who was murdered there. The little girl's ghost tells him a riddle she must solve, or be doomed to repeat her murder each night.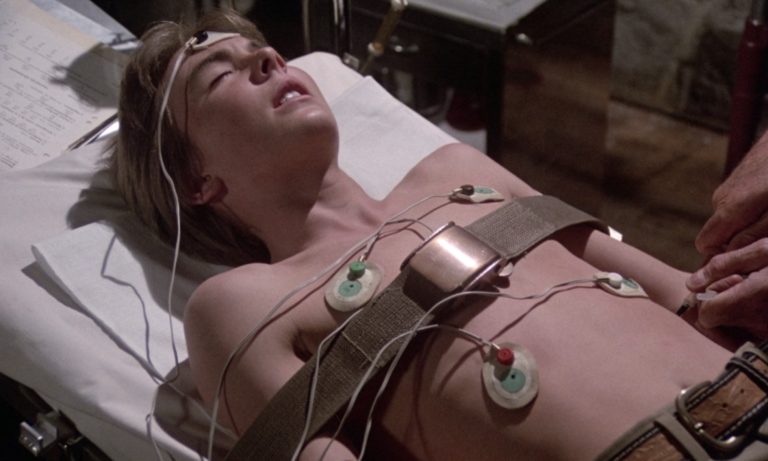 In this sequel to the 1975 original, legendary horror film villain Christopher Lee and Oscar-winning actress Bette Davis kidnap the young psychic boy and implant a device in him that enables them to control his thoughts. Meanwhile, his telepathic sister enlists a gang of youths to help her rescue her brother. A reviewer from IMDb writes, "The two children with mysterious powers played by Kim Richards and Ike Eisenmann are enjoyable and phenomenal, as always, Christopher Lee as mean villain and likable Bette Davis as old nasty."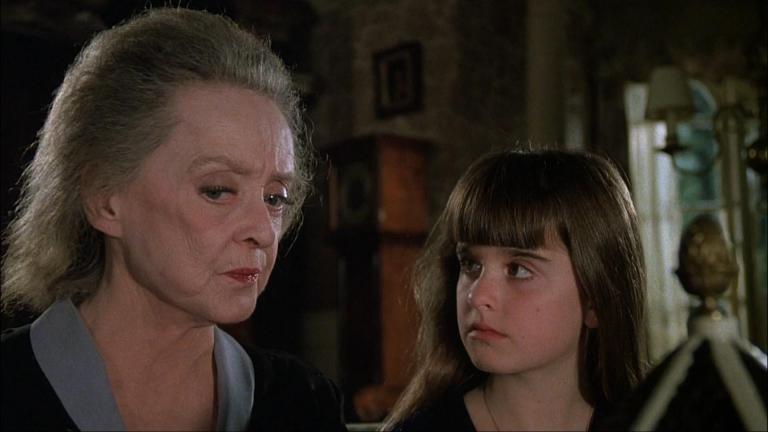 A beloved supernatural horror movie starring Bette Davis, Carroll Baker, Lynn-Holly Johnson, Kyle Richards, and David McCallum. A teen girl and her younger sister move with their family to rural England. They learn that one of the sisters looks just like another little girl who went missing in the woods 30 years ago and decide to investigate. The film was remade in 2017 with Anjelica Huston.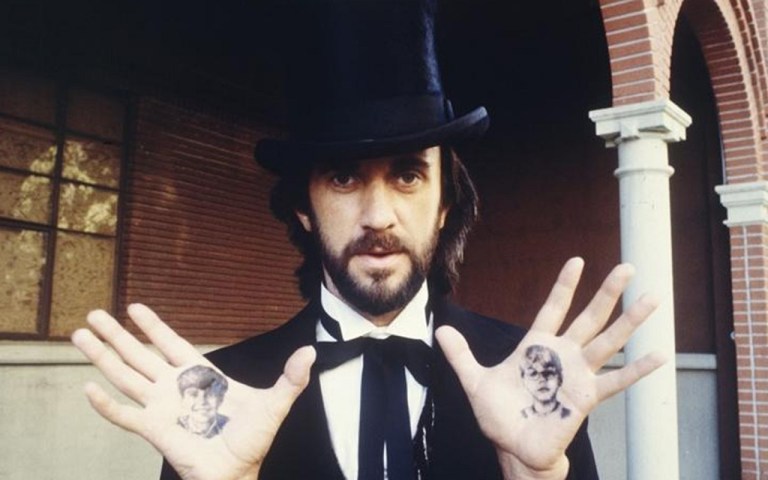 A dark fantasy Disney movie about two neighbor boys, Will and Jim, in small town Illinois. At a creepy night carnival the boys notice townspeople behaving strangely, especially around "Mr. Dark"'s carousal ride which appears to reverse-age its riders. The boys realize it is up to them to discover Mr. Dark's secret and save the town from his evil.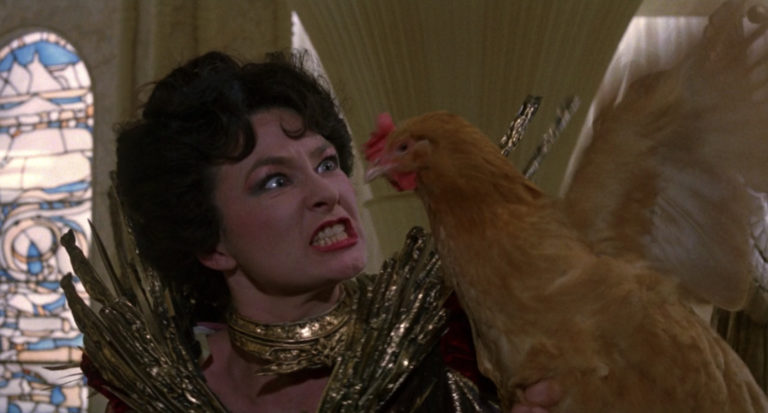 Although ostensibly a sequel to the much-beloved 1939 original starring Judy Garland, Return To Oz is much more dark and terrifying. Fairuza Balk stars as Dorothy this time around, but when she returns to Oz, she finds it a devastated, ruinous wasteland. Den of Geek writes, "Return To Oz is certainly an under-appreciated movie, but it's also just this side of terrifying….The baddies are as scary, the heroine as determined, but the subject matter touches down in some much darker places.…Like The Dark Crystal before it, Return To Oz didn't shy away from giving kids a proper horror tingle, and for that, we're truly grateful."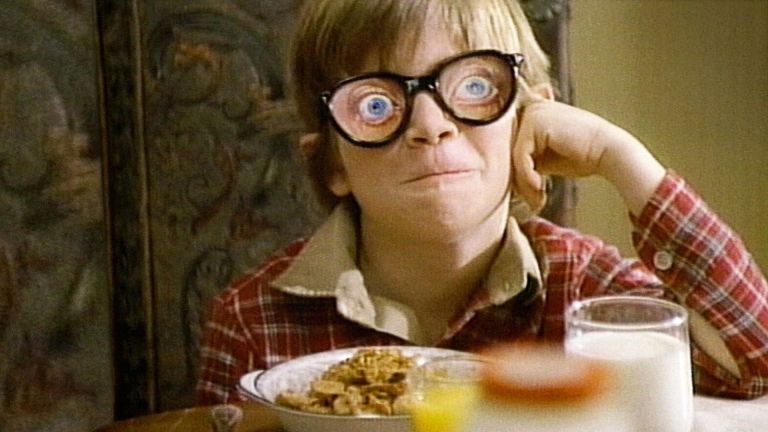 A made-for-TV movie about a family who move to a town called Lucifer Falls in New England. Locals warn the family that their new home is haunted by someone called the Boogedy Man. The family then begins to experience a sneezing ghost with a "grilled cheese face".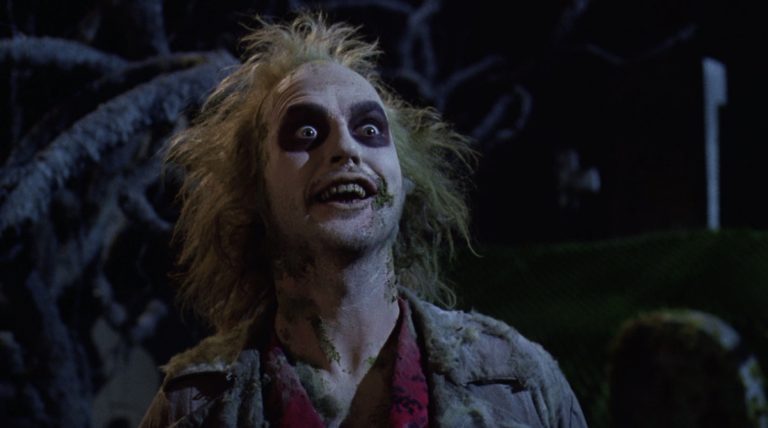 A couple who has recently died become furious when they realize that their beloved home has new inhabitants, so they do all within their power to scare away the new tenants. Amid an all-star cast including Geena Davis and Catherine O'Hara, Michael Keaton—with only 15 minutes of screen time—steals the show as the titular wise-cracking ghost. Chicago Film Scene writes, "I revisited it for the first time since childhood last year and was stunned by how well it holds up. It's funny, creative, colorful, energetic, and delightfully morbid….What was conceived as an R-rated, HORROR Comedy was warped and twisted into a PG, mostly family-friendly Spooky Comedy."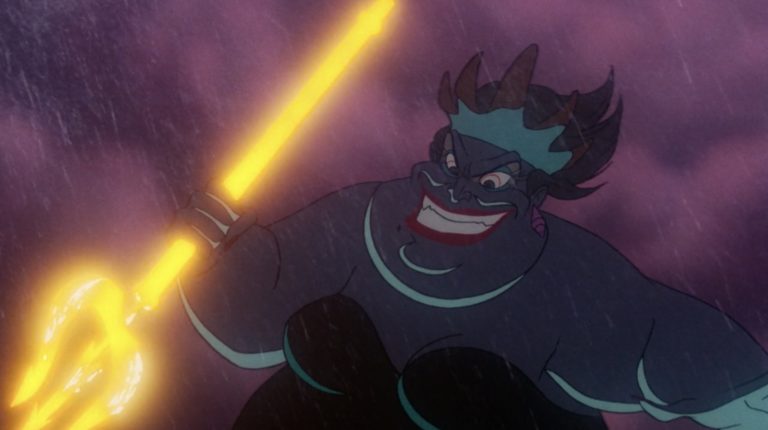 Although it is essentially a love story between a gorgeous redheaded mermaid named Ariel and the human she falls in love with, there are several dark themes within The Little Mermaid that often get overlooked. There are sharks, skeletons, screams, a shipwreck, an evil underwater witch named Ursula who turns her enemies into worm creatures, and a super-creepy song called "Poor Unfortunate Souls." TV Tropes writes, "Ariel's (first) transformation into a human is horrifying….Ursula is a goddamn monster in every sense of the word."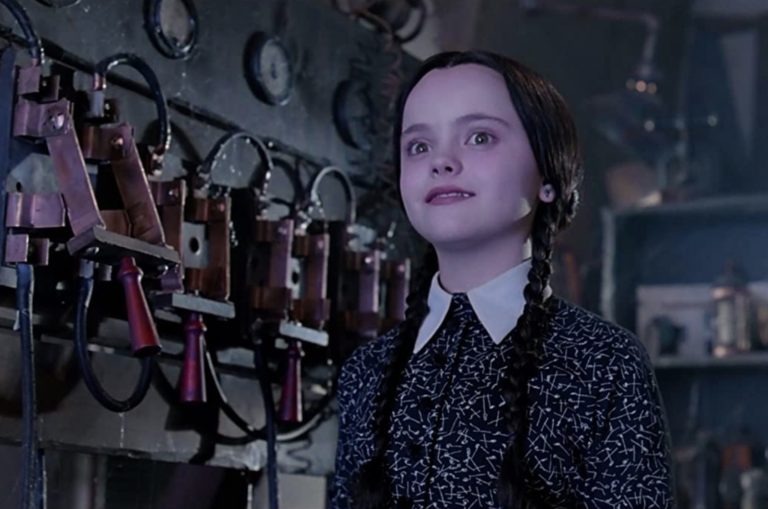 The original 1960s sitcom was based on the ghoulishly creepy cartoons of Charles Addams and featured one of the most memorable theme songs of all time: "They're creepy and they're kooky/Mysterious and spooky/They're altogether ooky/The Addams Family." Producer Scott Rudin came up with the idea to remake the classic TV show into a movie when, driving along in a van with other producers, a child in the van began singing the theme song. Raul Julia and Anjelica Huston reprise the roles of Gomez and Morticia Addams, and Cristina Ricci shines as the malevolent little girl Wednesday Addams. Cinema Blend writes, "Live-action film adaptations of classic cartoons and television series aren't always something to write home about, but that's far from the case for The Addams Family movie, which managed to accurately capture the creepy and kooky tone of the beloved property and its most iconic characters."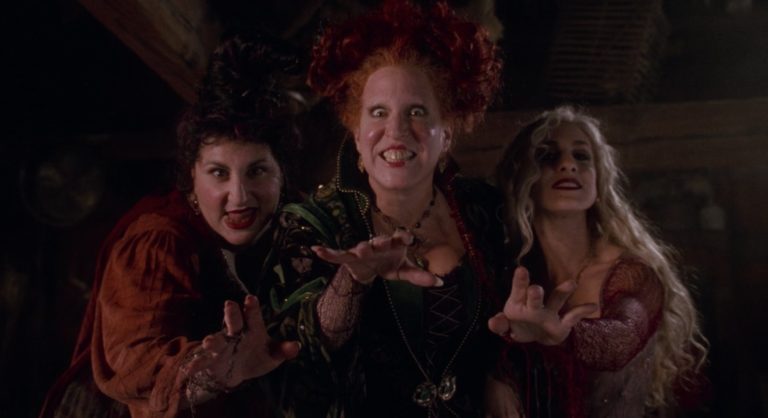 In this horror-comedy, Bette Midler, Sarah Jessica Parker, and Kathy Najimy star as a trio of witches who can turn evil when necessary—especially when someone is foolish enough to steal their book of spells. In one scene, they forever turn a human male into an immortal black cat. Screen Rant writes, "Hocus Pocus is a Halloween classic for the whole family – but it definitely has a few bits that show how the Sanderson Sisters are truly terrifying….They primarily look like bumbling fools who don't have a clue throughout the film, but they do have their moments where they are truly frightening and vicious, especially where their well-being is concerned."
Jack Skellington is the King of Halloweentown but has grown bored with his town's namesake holiday. He seeks to culturally appropriate the brighter and more festive trappings he sees in nearby Christmastown, which leads to him temporarily kidnapping Santa Claus, but with disastrous results. Production started in July 1991 in San Francisco. Disney initially released the film through Touchstone Pictures because the studio believed the film would be "too dark and scary for kids." After the film's raging success, they switched back to using the Disney logo on the film. The Washington Post wrote, "[Director Tim Burton] pulls adult minds down to the surreal darkness of childish imagination — where the real nightmares are. But through Burton's eyes, these dark dreamscapes aren't bad places at all. In fact, they're quite wonderful."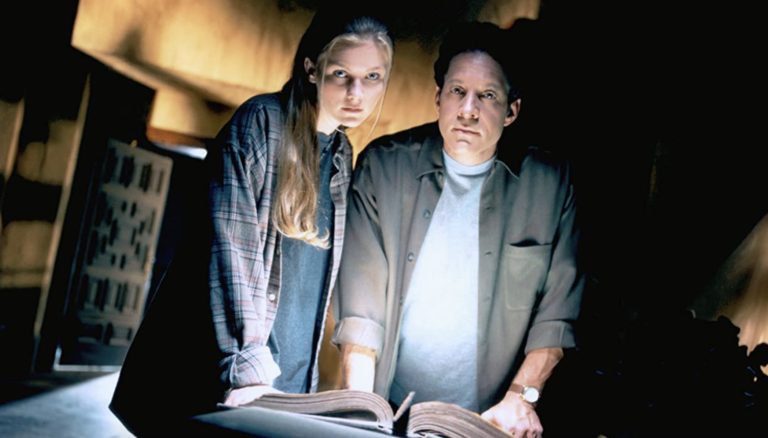 This made-for-TV movie was initially based on a theme-park ride in Disneyland of the same name. The fictional story behind the film involves an incident on Halloween in 1939 where five people vanished on an elevator and were never seen again. Fast-forward to the present, and a woman named Abigail seeks to set the souls free from the building in which they perished—the only twist is that Abigail is the woman who murdered them back in 1939. Bustle ruminates on the ultimate evil represented by Abigail: "Seriously…how was this awful person not damned to the Underworld for the murder of five innocent people?! Or at least taken to prison?!"
The Tower of Terror ride at Disneyland was also the inspiration behind the viral SNL sketch character David S. Pumpkins.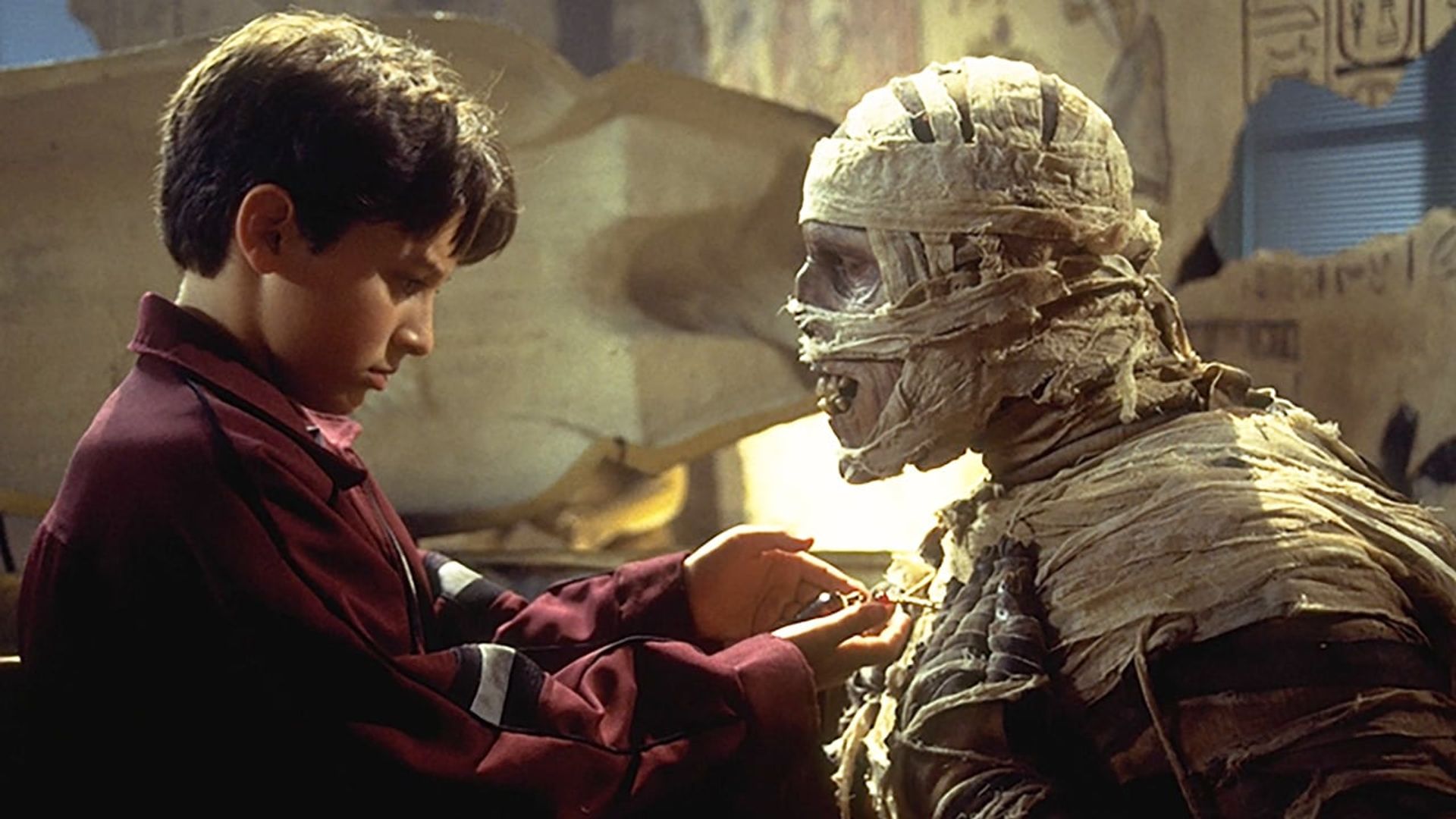 A trio of teens accidentally resurrect a bumblingly comical mummy from his sleep. Now they race against time—they have up until midnight on Halloween, to be exact—to reverse a curse and reunite the mummy with a lover from five millennia ago. Films Like Dreams writes, "For one, its sense of humor is relatively dark compared to some of the more sterilized programs available to children these days. There's even a joke about dancing Nazis within the first few lines of dialogue!"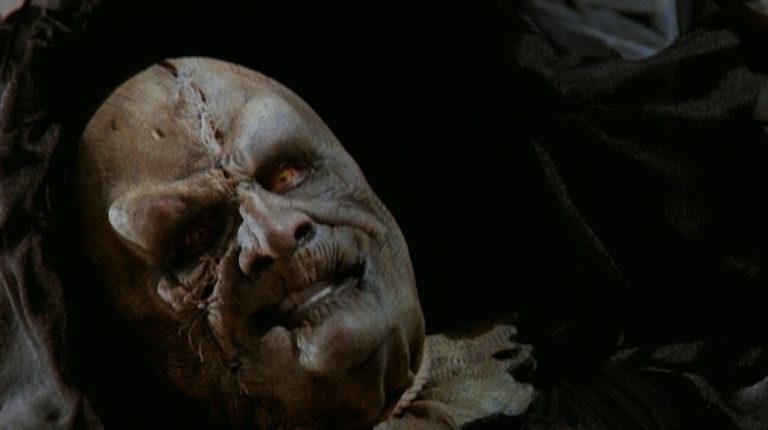 This was the first of four Halloweentown films. It was followed by Halloweentown II: Kalabar's Revenge (2001), Halloweentown High (2004), and Return to Halloweentown (2006). Classic Hollywood star Debbie Reynolds portrays Aggie Cromwell, a witch who, against the express wishes of her daughter Gwen (Judith Hoag) has designs on transforming her granddaughter Marnie (Kimberly J. Brown) into a witch. During their adventures, they travel back and forth between planet Earth and the supernatural haven known as Halloweentown. A reviewer for IMDb writes, "Not quite so scary as Hocus Pocus, it nonetheless has some scares in keeping with the holiday tradition. But much like Harry Potter introduced us to the wizarding world, Halloweentown introduces us to the world of Halloween witches, goblins, skeletons, and other creatures with comedy and heart."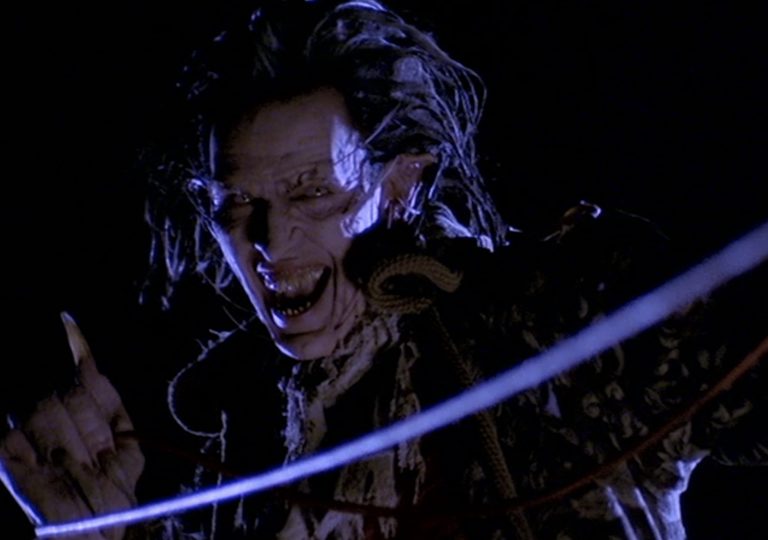 Set in the small town of Middleberg, this Disney Channel Original Movie tells the story of a teenage girl who enlists the help of her imaginary friend "Larry Houdini" to fight against a boogeyman who is wreaking havoc across the town but framing her for his actions. The "havoc" includes alarm clocks that constantly go off, dogs winding up up on the roofs of homes, and a pool that becomes filled with a jelly-like substance. Bloody Disgusting writes, "If you were a kid growing up in the '90s, then there's a high probability this movie and its nightmarish imagery embedded itself into your skull and never left. For many, Don't Look Under the Bed is considered Disney's most terrifying original movie."
In this horror film directed by Tim Burton and based on the famous Washington Irving horror story about a headless horseman, Johnny Depp stars as Ichabod Crane, a detective who travels to upstate New York to investigate a shocking and inexplicable series of decapitations. Common Sense Media writes, "This is a very, very gory movie, with many headless corpses, lots of spurting blood, heads being sliced off and bouncing to the ground, various other murders, a couple of 'boo!'-type scares, and of course characters perpetually in peril."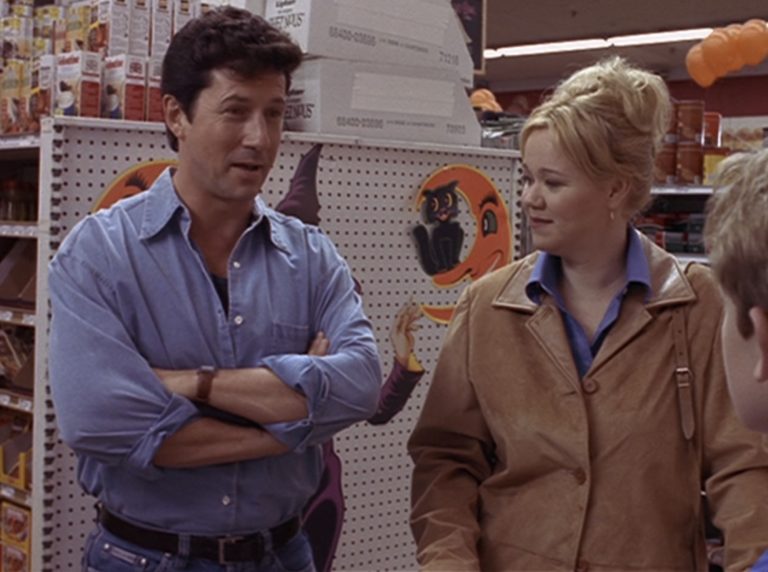 The action in this horror-comedy takes place over the course of one night. Looking for an excuse to attend a festival with his friends, a grounded teenager named Adam Hansen (Matt O'Leary) concocts a scheme to set up his mom with a stranger via an online-dating site. But when his sister and younger brother realize they've set mom up on a date with a real-life vampire, they enlist the help of a local vampire-hunter to help them rescue her. Common Sense Media writes, "Although very dated, the movie touches upon the dangers of trusting people you meet online. What precautions should you take when talking to people online? What should you do if you ever feel uncomfortable or unsafe?"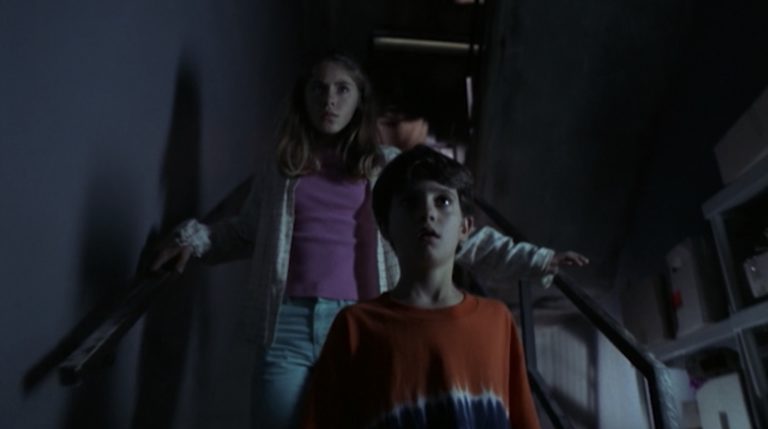 In this updated version of The Phantom of the Opera, several workers at a movie theater seek to find and destroy a masked figure who's been spotted roaming throughout the theater and causing all kinds of hell—especially in time for a big premiere of a film called Midnight Mayhem. A reviewer for IMDb writes, "This one of my favorite movies. My kid hates it. but I love it. Movie Mason (Mickey Rooney) knows every thing about movies. It is a must see movie. It is scary and funny at the same time."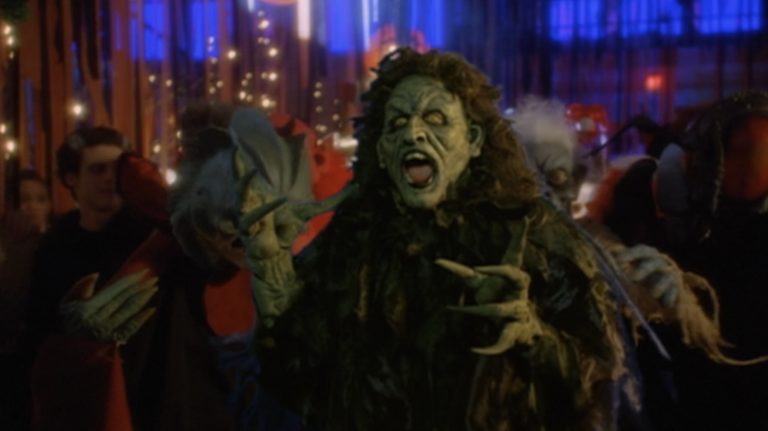 In this sequel to Halloweentown, young Marnie has been under the tutelage of her witch grandmother Aggie for two years now and is well on her way to becoming an expert in the dark arts. While hosting a Halloween party, she falls for a cute boy named Kal. But she is unaware that he is actually the son of rival warlock Kalabar and has evil designs on both her and her grandmother. Disney Fandom writes, "This film is much darker and more serious in tone than its predecessor and its following sequels. Despite this film's success, its sequels have been more comedy driven."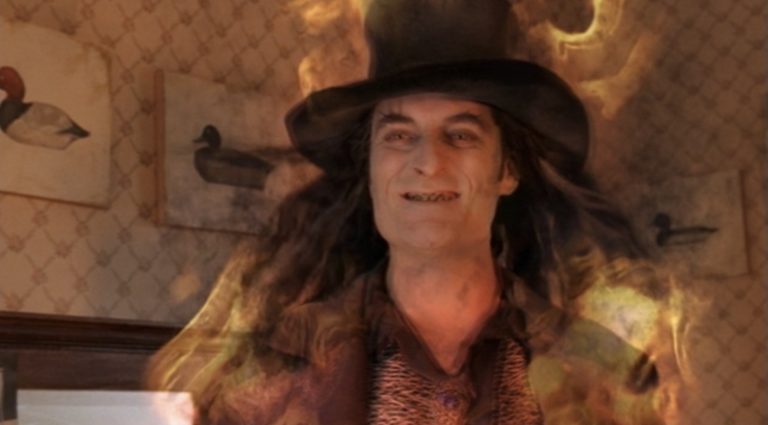 In the sleepy town of Steeple Falls, a strange man named Frank Carlyle owned a hardware store that was beloved for its yearly celebration of Halloween and its well-stocked supply of Halloween accoutrements. Frank's son Richard, after losing his wife, returns to Steeple Falls to acquire his inheritance, not realizing until it's too late that Frank's house is haunted by the ghost of Zacariah Kull, a man who'd died by being burned at the stake. Chanel Vargas writes, "almost 20 years since its release date, one movie I can't shake from the back of my mind is The Scream Team, mainly because the plot is surprisingly terrifying. I used to have nightmares about this movie every October as a kid."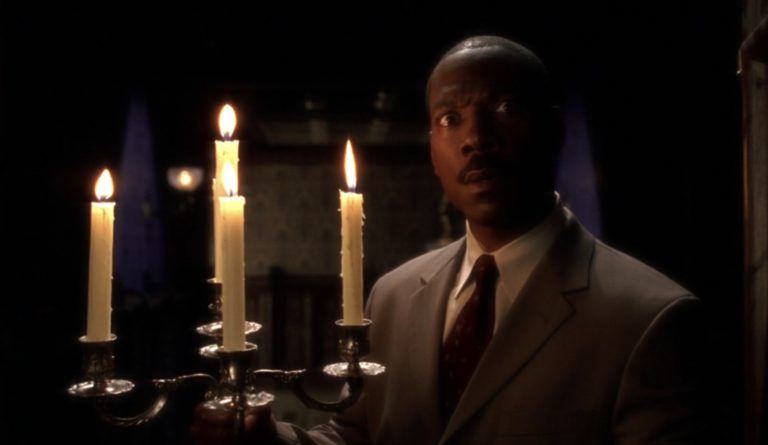 This horror-comedy stars Eddie Murphy as Jim Evers, a successful realtor who seems more focused on his business than on his family. After some gentle nudging from his wife Sara (Marsha Thompson), Jim agrees to spend an entire weekend with them. But en route to their weekend getaway, he receives a call to meet a client in a wealthy neighborhood. They find themselves in a dilapidated mansion and get stuck there during a storm that floods the roads. Oh—and the mansion is haunted. Screen It writes, "Violence includes a deadly poisoning and the aftermath view of a hanging in the past, an attempted poisoning in the present, and some ghost-on-ghost and ghost-on-people violence."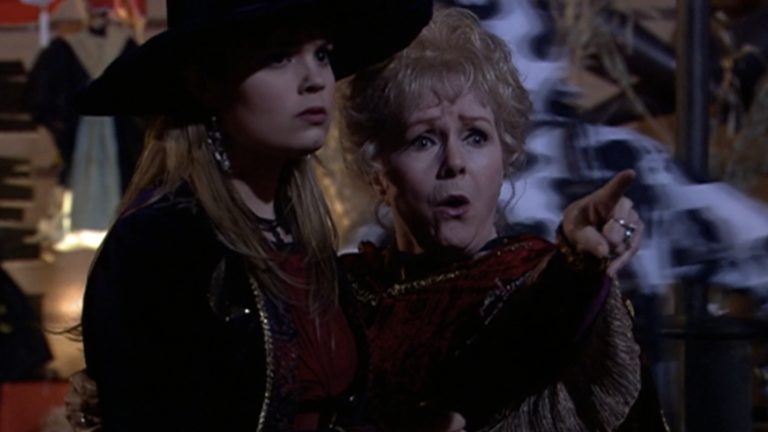 In yet another installment in Disney's Halloweentown series, Marnie has become a full-fledged teenaged witch and lives with her family in the supernatural realm of Halloweentown. But she and her friends wish to attend a high school in a nearby community populated with mortals. They are permitted to do so, but with one condition—if anything bad happens to anyone at school, Marnie and her friends will lose all of their magical powers. Suddenly, a malevolent entity named the Iron Dagger appears at school and jeopardizes Marnie's future as a witch. A reviewer for IMDb writes, "Halloweentown doesn't actually appear in the movie (LAME), but do get some nice dungeon-y hidden rooms where the kids hide out and show their true forms."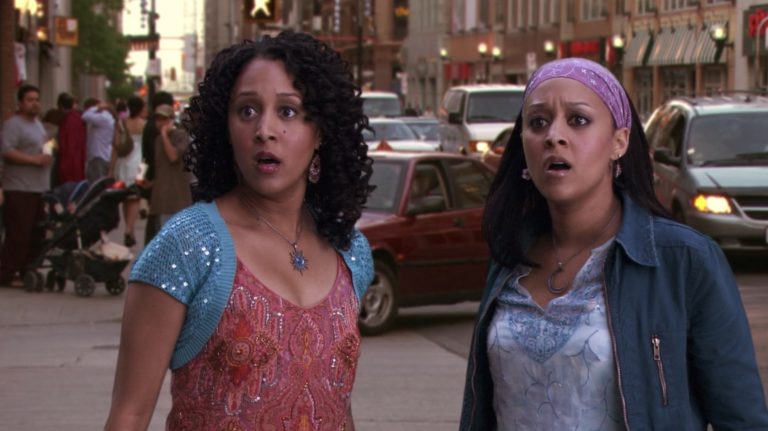 A pair of teen witches named Artemis and Apolla (Tia and Tamera Mowry) inhabit the magical realm of Coventry and are made to realize that they are twins who were separated by birth and adopted by different families. They are assigned the task of saving the mortal world, where their birth mother resides. Common Sense Media writes, "Parents need to know that this movie contains mildly scary moments in which a vague, smoky darkness threatens the main characters and causes small fires. The loss of two parents (which happened before the main action of the movie takes place) causes some sadness."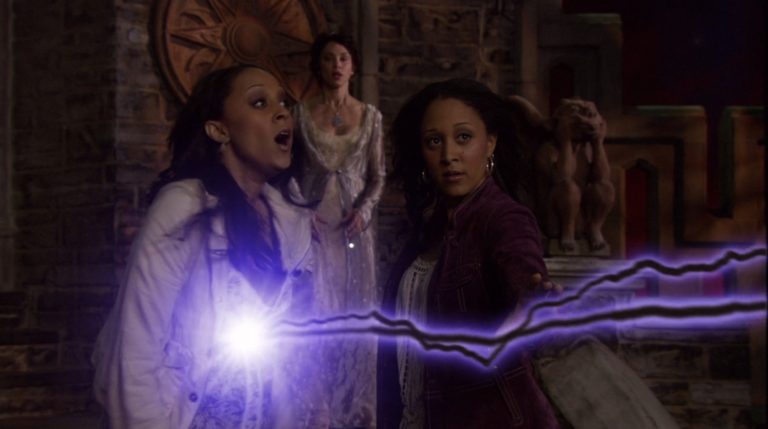 In this sequel to the highly successful Twitches, the sisters have vanquished the forces of darkness and have attempted to settle down and lead the humdrum, stress-free lives of normal mortals. But then they are informed that their birth father—whom they've never met and was presumed dead—may be still alive and trapped in a limbo realm called the Shadowlands. Can the sisters put aside their differences and save their father? A reviewer for IMDb writes, "I personally thought that it was better than the first one….I thought this one was better because she actually had to make really hard choices such as being deceived by Thantos or saving her dad. Still a little cheesy but it is a kid's movie."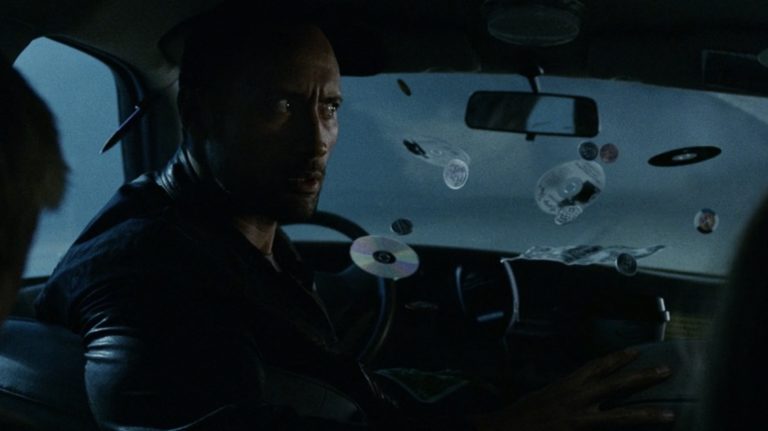 In the third installment to Disney's Witch Mountain franchise that started in 1975, Dwayne "The Rock" Johnson stars as a Las Vegas cabdriver named Bruno who used to be a Mafia getaway driver. He is lured into yet another new profession as he seeks to save a dying Earth from the evil government forces who seek to enslave all of humanity. That Moment In… writes, "For family night, this hits the spot with plenty of not too scary action and plenty of good humor, led by Johnson, who has comic timing down to a molecular science."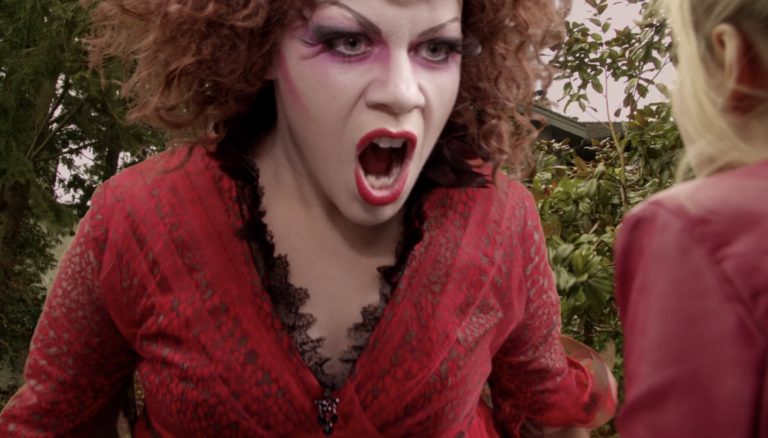 The "girl" of the title is named Skylar. She is nearly 16 and is set to inherit the family business, which was explained by her parents as a science-based mold-fighting business. What they didn't tell her was that they were actually professional monster-hunters, which may be why their business was always mysteriously busy on Halloween. On Halloween night, Skylar slips out of their house and accidentally disarms the alarm by turning off the power—unleashing an evil pack of monsters. Variety writes, "As far as the scares go, Girl vs. Monster is a tame initiation into the supernatural. Gillard utilizes a bit of the jerky fast-forward movement popularized in The Ring that would give anybody the creeps, and there are enough perilous situations to upset younger audiences."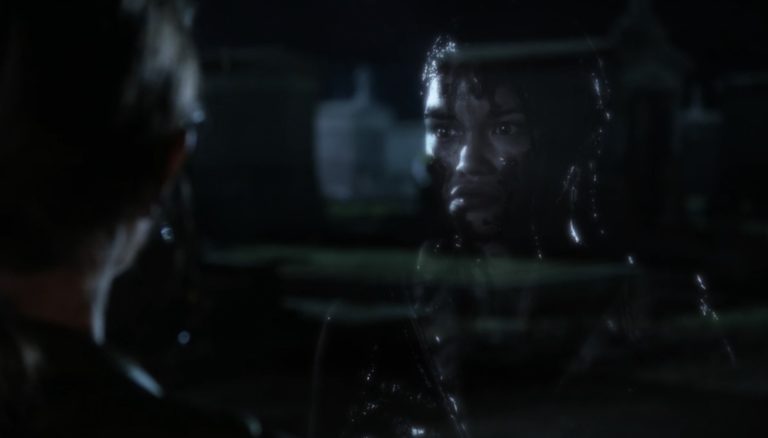 This Disney Channel Original Movie centers around two teen sisters. Molly is extroverted and popular. Cleo is the younger sister who is shy but brilliant and sarcastic. While working on a science project designed to turn creatures invisible, Cleo accidentally turns Molly invisible. She then has to both pretend to be Molly for the entire next day and find a way to reverse the potion that caused her sister to be invisible. A reviewer for Letterboxd writes, "I have bad memories with this movie, I remember watching it on a Tuesday night while doing my homework and I dropped my fuckin' laptop on the USB and it broke sooooooooo Invisible Sister can kiss my ass!"