You May Have Left the Theater Before One of the Best Parts of 'X' (2022)
Don't leave before the credits!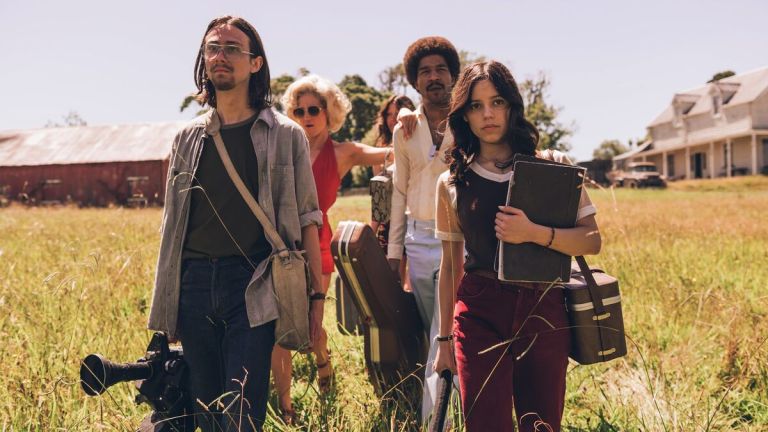 Ti West's new horror movie, X (2022), is getting tons of praise from horror fans and film critics alike. Distributed by A24, X is a slasher film and a homage to horror masterpiece The Texas Chain Saw Massacre (1974) and other iconic independent slasher movies. It is currently topping Creepy Catalog's ranking of 2022 horror movies and has a 96% rating on Rotten Tomatoes.
I had an idea, I felt sharp, I didn't want to tell anybody I was writing it, I just wrote it.

Ti West, Indie Wire
Spoiler-free plot summary of X: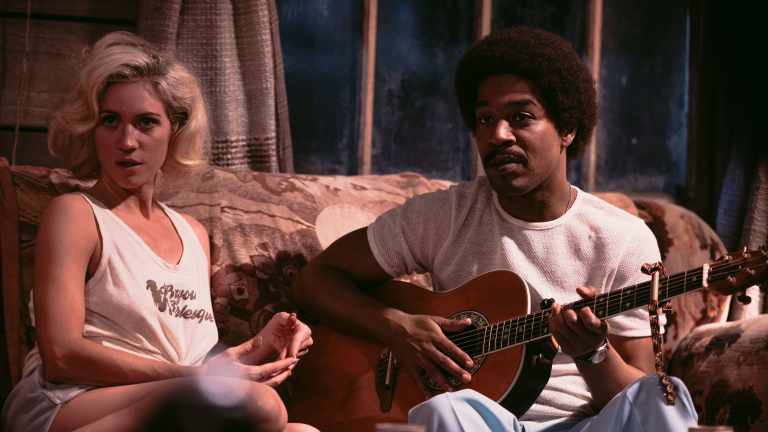 The plot of X follows Mia Goth as Maxine Minx, a stripper working in Houston in 1979. Her boyfriend is her boss at the strip club, Wayne Gilroy (Martin Henderson), who has the big idea to make a porn film and get rich on the then-emerging porn home-video market. He hires Maxine's coworker Bobby-Lynne (Brittany Snow) to also act in the film along with former Marine Jackson Hole (Kid Cudi). He finds a director and assistant in RJ Nichols (Owen Campbell) and his girlfriend Lorraine (Jenna Ortega). The six aspiring pornographers head out in their van (the side of which reads "Plowing Service") for rural Texas, where Wayne has arranged for the group to stay in a bunkhouse on a farm to make the film, capitalizing on the economically depressed area to secure a cheap filming location.
Once they arrive at the farm, the group realizes the elderly couple who own the farm are super creepy, but they don't have a choice other than to try to quickly make their film and go home.
Stay after the credits!
If you haven't seen X and don't want to read spoilers, stop reading now but make sure when you see the movie you stay until the credits are done rolling. You'll see a sneak peak of the (surprise!!!) prequel Ti West shot back-to-back with X. The prequel will be titled Pearl. The sneak peak unfortunately plays only in theaters in North America.
Warning: spoilers start here.
Why is X called X?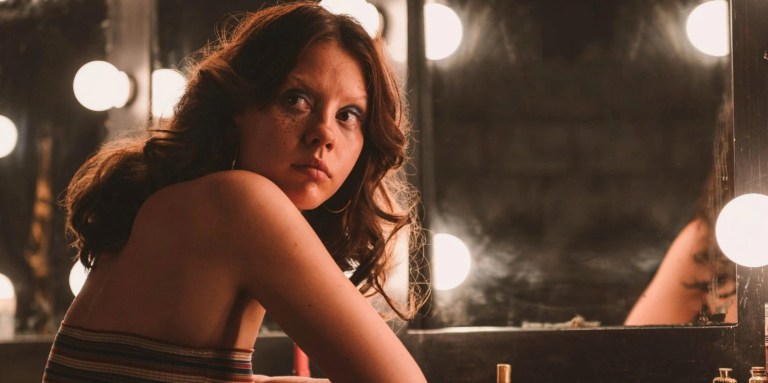 The title X refers to Mia Goth's character, Maxine Minx, who is sure she will be famous because she has the "X-factor." In the film, this is confirmed by her boyfriend/boss/producer Wayne Gilroy as well as Pearl, the elderly woman from whom she rents a room. Pearl is familiar with the concept because she used to be a beautiful dancer during WWI who was also said to have the "X-factor."
You may or may not have caught that Mia Goth plays both the role of Maxine and the elderly Pearl with the help of makeup and prosthetics.
Ti West quietly filmed a prequel for X, and it's already in post-production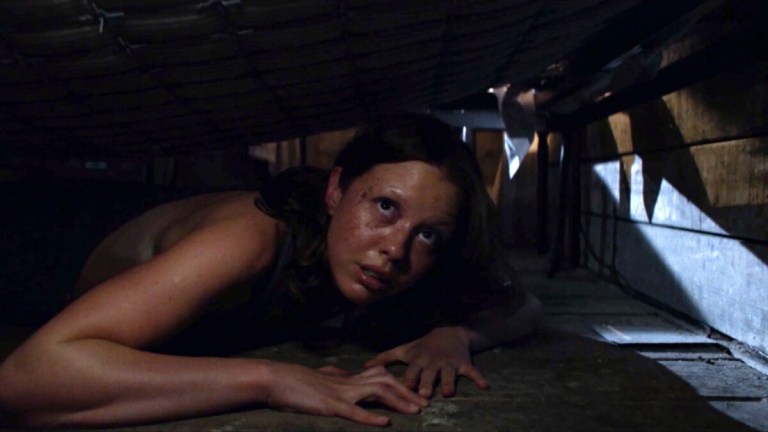 If you've already seen the movie, you know that Mia Goth's character Maxine Minx is the "final girl" of X. At the end of the film, her character is revealed to be the famous daughter of a popular televangelist. Locals including Howard and Pearl are familiar with Maxine's story as her father routinely shows her photo on TV while telling viewers she has left the faith for a life of sin.
The prequel is titled Pearl after the elderly woman in the film who was a dancer when she was younger but is now furious that she has aged. In X, Mia Goth plays both Maxine Minx and the elderly Pearl, and she will reprise her role as Pearl for the prequel. The film's synopsis reads that it is set "during WWI in 1918 and explores the origins of Pearl, the villainous character from X. The events take place prior to the previous film, and explore how the cabin, where the 'massacre of X' takes place, was once used as a boarding house during the war."
If 'X' is about the way this auteurist era of independent filmmaking is affecting people, 'Pearl' is sort of about the old Hollywood way that affected people.

Ti West, Indie Wire
Ti West quietly shot the film back-to-back with X, collaborating on the story with Mia Goth. The decision to immediately begin filming after finishing X was inspired by Hollywood being shut down the past few years. Because the crew had already self-isolated, it was easier to stay in New Zealand (where X was filmed) and keep working than to return to the States. West also credits A24 for giving him a quick green light on the project.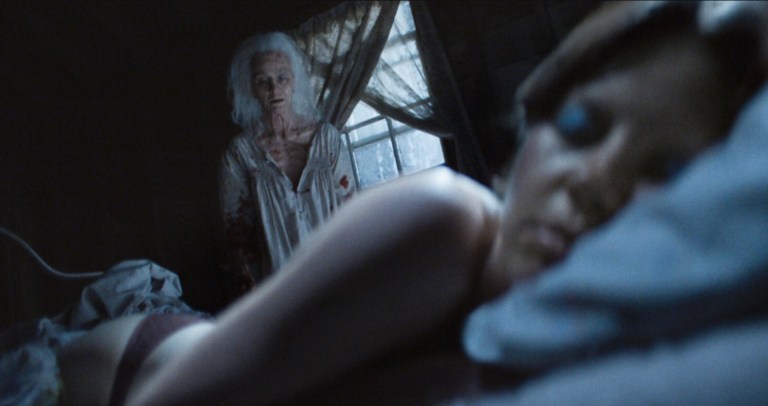 The filmmaker stated that he intends each film to have its own distinct style and genre of horror. Describing his approach to each movie, he stated that X was heavily influenced by The Texas Chain Saw Massacre franchise and works of Mario Bava, exploring how the rise of independent filmmaking affected society, while Pearl will be a melodrama meets the Technicolor style of Mary Poppins made as a "demented Disney movie" and based on the works of Douglas Sirk, exploring how Hollywood filmmaking influenced people. West stated that he intends to continue this trend, with future installments.

'Pearl' (Upcoming Film) Development
Pearl does not yet have a release date. Bookmark our "New Horror Movies" list to have an up-to-date resource listing upcoming horror movies, and you'll see Pearl's release date when it is announced.
Will X be a trilogy or a franchise?
Writer and director Ti West has said he hopes X will become a horror franchise, and given the stellar critical and fan response to the film, this seems likely.
Recommended reading:
16 Trivia Facts About 'The Texas Chain Saw Massacre' (1974)
'Texas Chainsaw Massacre' (2022) and the Problem with Requels