A24 Horror Movies
A24 Films is an independent film and distribution company known for their artistic horror movies.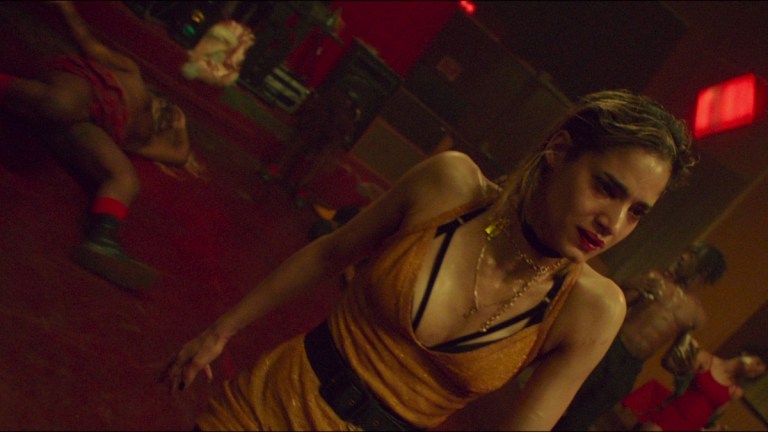 This is a frequently updated list of all A24 horror and horror-adjacent movies.
A24 was founded by Daniel Katz, David Fenkel, and John Hodges in the summer of 2012. They started it as a place for movies with a distinctive point of view.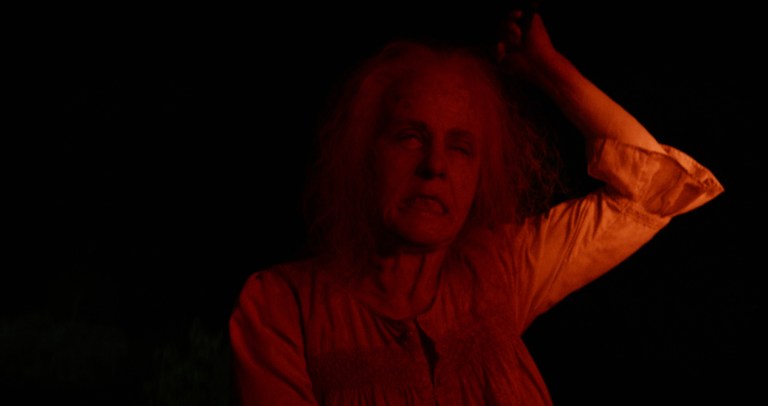 A24's growth began quickly, with its third release, Spring Breakers (2012), performing extremely well with critics and audiences. A24's reputation continued to grow as a distributor of quality films with Ex Machina (2014) and Room (2015) both winning Academy Awards in 2016. Then, in 2017, the first film distributed and produced by A24, Moonlight (2016), won multiple Academy Awards including Best Picture. They also are the company behind the insanely popular and controversial HBO TV show Euphoria.
Although A24 has made multiple comedies and dramas in the past, like Uncut Gems (2019) and The Spectacular Now (2013), they have developed a steady fanbase for their horror films. They have created a unique niche for themselves by developing artistically-dense, experimental films. They give filmmakers much more leniency during production than non-independent companies. Additionally, they frequently give new directors their debut. The freedom they offer results in unique storylines and settings that are rarely found in more traditional films.
If you're a fan of horror, you should make sure to watch as many A24 films as you can. Luckily, we've created a list of every single A24 horror movie so you can hold a movie marathon of your own. Outside of traditional horror movies, we've also included a few spooky sci-fi and psychological thrillers. Of course, this also includes horror comedy movies. Enjoy your jumps scares!
Old A24 Horror Movies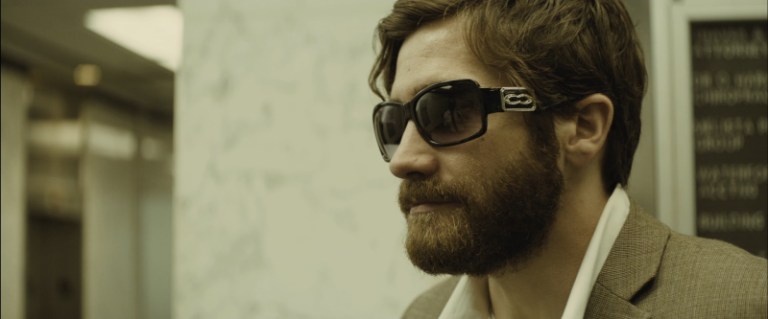 Enemy (2013) is a dark psychological thriller from visionary director Denis Villeneuve. When Adam (Jake Gyllenhaal) watches a movie rental, he notices an actor who looks exactly like him. Throughout the film, Adam grows more and more obsessed with finding his double (also played by Gyllenhaal), and he discovers that the two of them share more than just the same face. Jake Gyllenhaal was cast to play the main character in Enemy. However, Christian Bale was also offered the role. Although Bale was interested in taking the job, he had scheduling conflicts with other projects and was forced to turn it down. Javier Bardem was also offered the role, but he didn't believe he suited the character well enough to accept.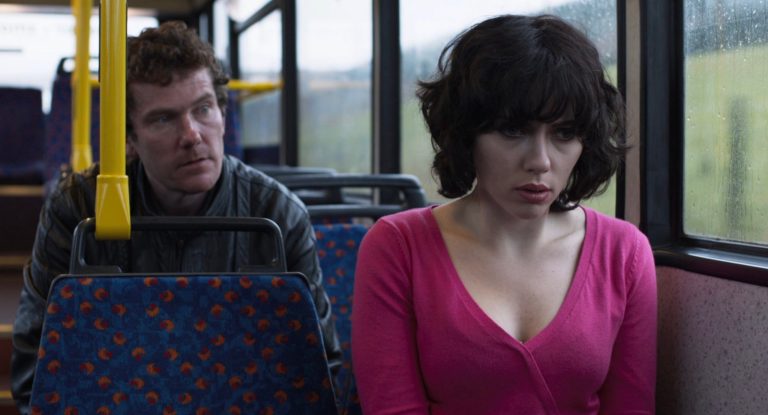 In director Jonathan Glazer's Under the Skin (2013), Scarlett Johansson plays an alien entity inhabiting the form of a young woman. In a series of encounters ranging from naturalistic to dreamlike, the woman searches through Scotland for human prey to plunder. Although this film came out in 2013, it took nearly ten years to be created. Early drafts of the script included a married alien couple. One half of that couple was originally meant to be played by Brad Pitt.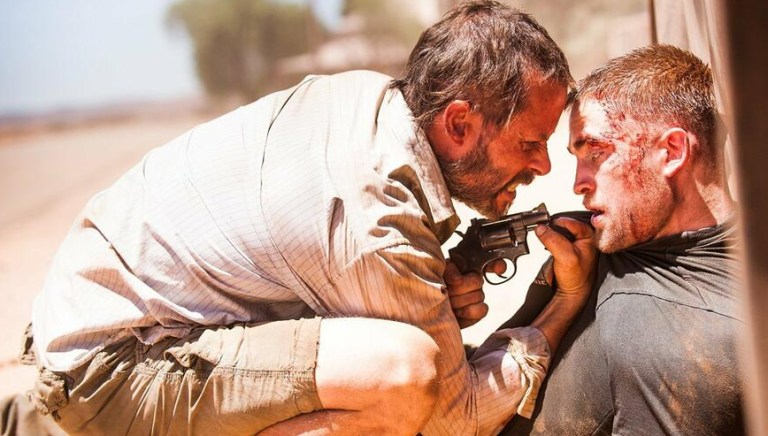 In The Rover (2014), a dystopian film set in the harsh Australian Outback, Guy Pearce plays Eric, a violent man with a short temper on a mission to get his car back. Eric's car was stolen by a group of criminals, but one of the gang, Reynolds (Robert Pattinson), gets left behind. Eric then takes Reynolds on the road with him, forcing him to lead Eric to where the gang is hiding. The Rover is more of a modern western mixed with a crime thriller than it is a horror movie, but its violent tone and bleak atmosphere make it a good fit for fans of the darker side of cinema.
Life After Beth (2014) is a zombie comedy movie, otherwise known as a zomedy or zomcom. It's about a young man (Dane DeHaan) who loses his girlfriend, Beth (Aubrey Plaza), to a fatal snake bite. However, Beth soon comes back from the dead as a zombie with a very different personality. Aubrey Plaza was still a popular cast member in the show Parks and Recreation at the time of the film's release, and her co-star, Nick Offerman, can be heard early on in the film narrating a documentary. The sitcom is referenced several other times throughout the film.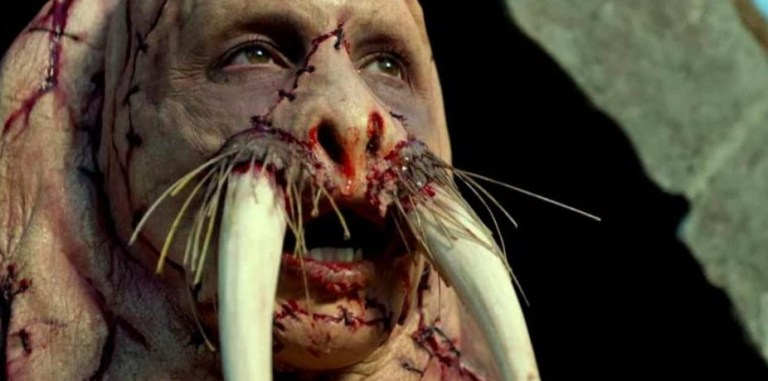 Tusk (2014) is a ridiculous body horror comedy that follows a podcaster (Justin Long) whose attempts at interviewing a reclusive old man (Michael Parks) turn into a horrific experience. You see, the old man plans on surgically and mentally turning the podcaster into a walrus. Kevin Smith created Tusk after encouragement from his fans. They were polled about the script idea on Twitter and were asked to respond #WalrusYes if they wanted the film to be made and #WalrusNo if they weren't interested in the idea. Enough people voted positively that the film was created. It was shot in fifteen days.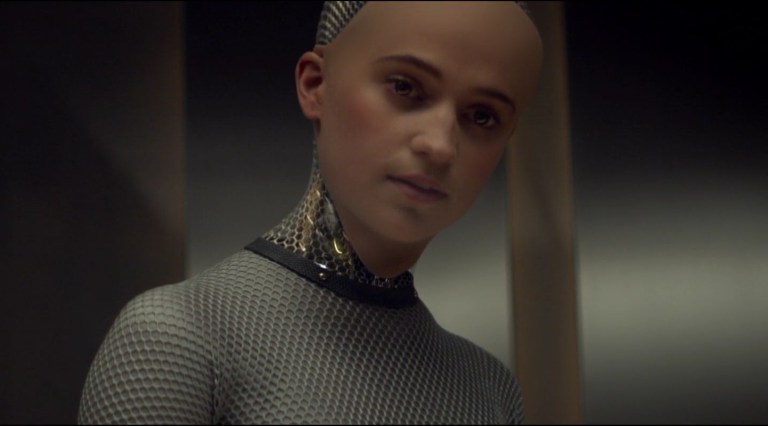 In the sci-fi thriller Ex Machina (2015), a programmer named Caleb (Domhnall Gleeson) spends a week at a private mountain retreat owned by tech genius Nathan Bateman (Oscar Isaac). However, once Caleb arrives, he has to participate in an experiment with the world's first piece of artificial intelligence: a beautiful robot girl played by Alicia Vikander. This film won the Academy Award for Best Visual Effects even though it was only made on a budget of $15 million and competed against films with much bigger budgets. Ex Machina was the lowest-grossing Oscar winner since What Dreams May Come (1998).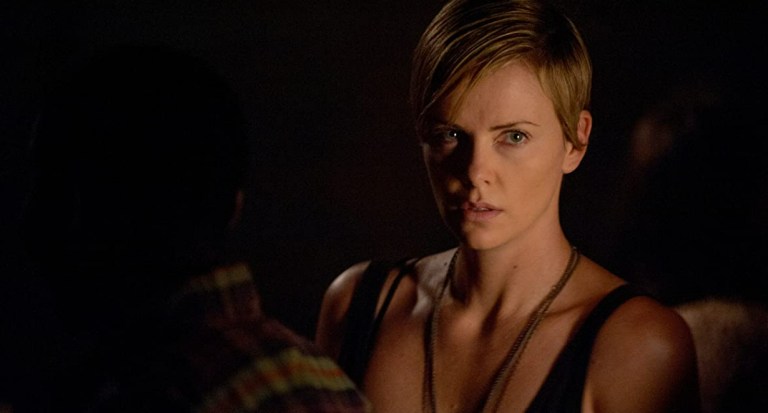 Charlize Theron stars in Dark Places (2015) as Libby, a woman who survived a brutal attack on her family three decades prior. Libby's brother was convicted of the crime, but a new investigation reopens old wounds and sheds new light on what really happened. Dark Places is a dark neo-noir thriller based on the Gillian Flynn novel of the same name. The movie is a bit twisty and doesn't quite live up to the reputation of some other adaptations of Flynn's work, but it's a nice watch for hardcore fans of somber mysteries.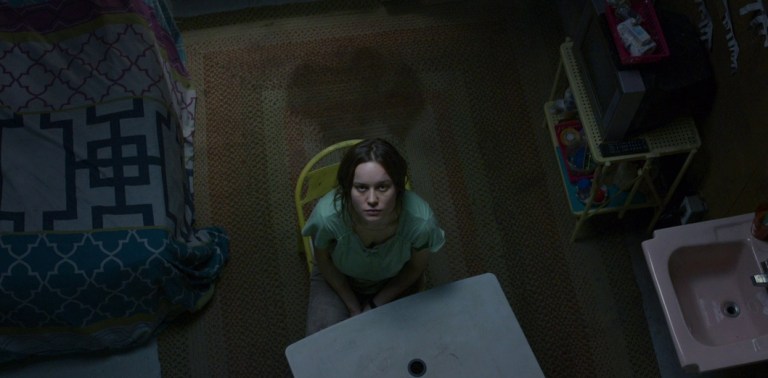 Room (2015) is a drama that borders on being a psychological thriller. It is about a mother and son who have been locked in a single room for seven years. When they finally escape, the outside world may be more than they can handle, with the boy experiencing life outside their room for the very first time. The mother in the film is played by Brie Larson. In order to prepare herself for the role, she isolated herself in her home for a month without a phone or the internet. She claims that by her final week of isolation, she would cry all day.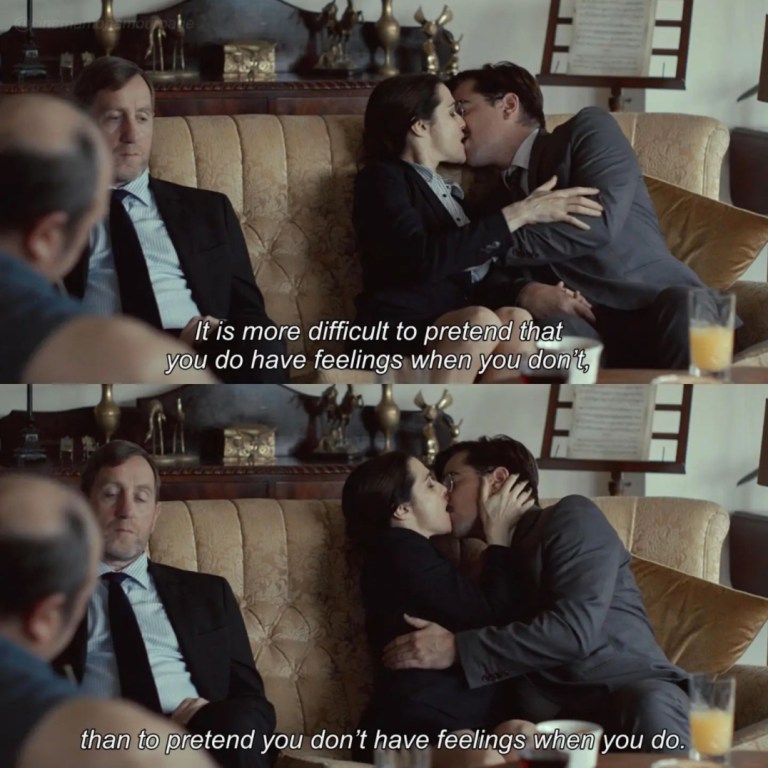 The Lobster is a dystopian black comedy with light horror elements. It follows David (Colin Farrell), a man moved to a hotel after his wife leaves him. Hotel guests have 45 days to find a partner or they will be turned into an animal of their choosing. Guests can extend their time at the hotel by hunting single people in the nearby woods.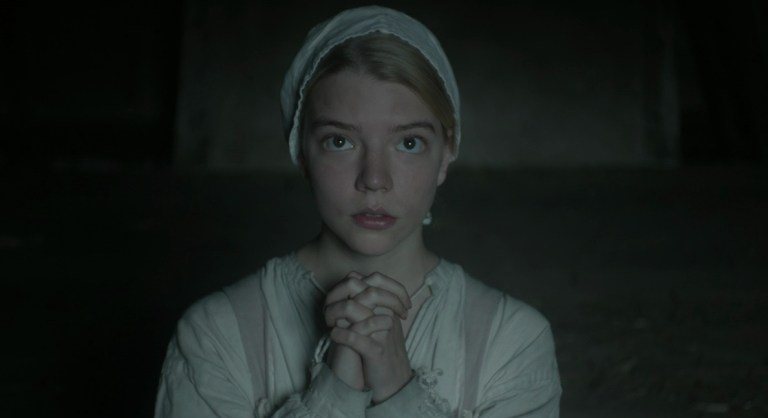 The Witch (2015) is a psychological folk-horror movie which takes place in New England in 1630. It's about a devoutly religious family who is torn apart after the youngest member, a baby named Samuel, goes missing under unexplained circumstances. The eldest daughter, Thomasin (Anya Taylor-Joy), becomes a scapegoat for the family's troubles, though the true source of their woes is much more sinister. It is an excellent film, and it is the first feature written and directed by Robert Eggers.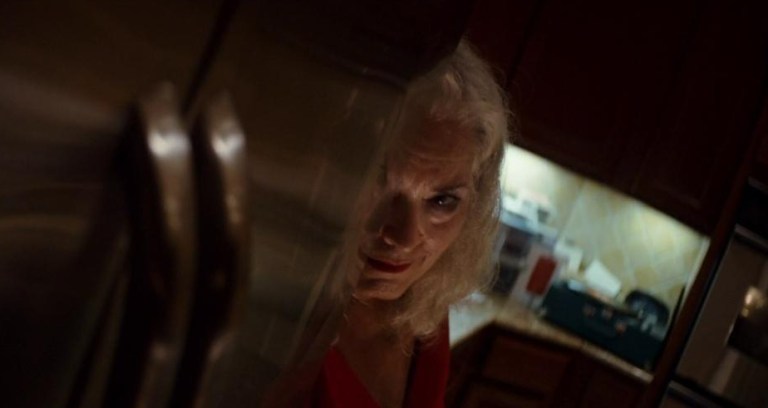 Krisha (2015) is a drama about a woman who returns for Thanksgiving dinner after ten years away from her family. The entire movie was shot within nine days, entirely at the director's mother's house in Houston, Texas. He wrote the lead character specifically for his aunt, Krisha Fairchild, to play. In fact, most of the family members in the film are actual family members. Even stranger, the grandmother was suffering from Alzheimer's Disease at the time and was not fully aware that she was acting in a film.
In the dark crime thriller Green Room (2015), a punk rock band fights for their survival after witnessing a murder. Sir Patrick Stewart, who appears in the film, originally read the script in his home in England. When he finished, he locked up the house, turned on his security system, and poured himself a drink. He accepted the role because he knew playing a character that horrifying would challenge him. The less you know about this movie going into it, the better, but it has a lot of tension and curve balls that will keep you on the edge of your seat.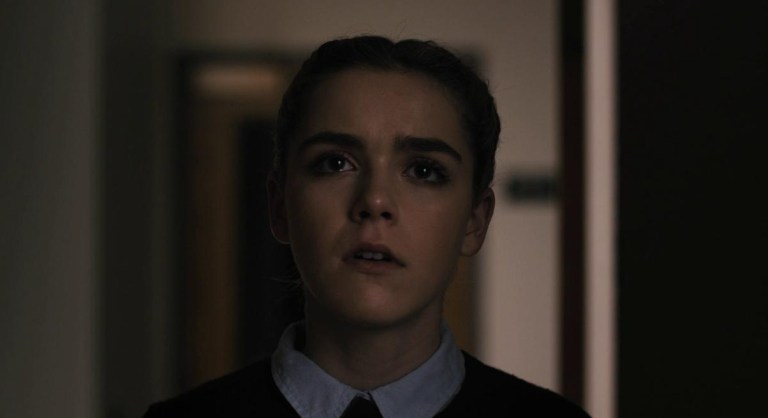 In the supernatural psychological horror film The Blackcoat's Daughter (2015), two Catholic schoolgirls get left behind at their boarding school over winter break. With the other students gone, the young women get swept up in the rumors that the nuns are Satanists. Emma Roberts, who also appeared in American Horror Story (2011-present) and Scream Queens (2015-2016), plays one of the leads. She was unable to sleep after reading the script for the first time because it scared her so much. The Blackcoat's Daughter was shot toward the end of February in 2015 at the University of Geulph in Canada. Unfortunately, all of Robert's outdoor scenes were filmed during the coldest weather in recorded history in the capital city.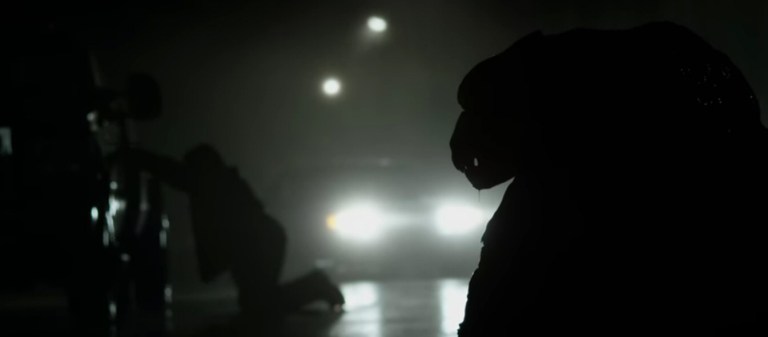 The tension is high in The Monster (2016) when a mother and daughter with a fractured relationship break down on a deserted road. The mother is injured, and to make matters much worse, the two are forced to confront a terrifying monster hiding in the darkness. Elizabeth Moss was originally cast as the alcoholic, smoke addicted mother. However, she was replaced by Zoe Kazan, who you might recognize from The Big Sick (2017). Kazan delivers an excellent, emotional performance. Plus, the practical effects are impressive, and there is heavy symbolism that gives deeper meaning to this monster movie.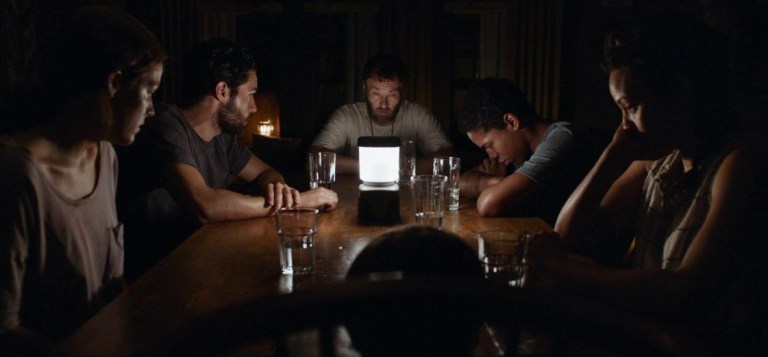 It Comes At Night (2017) is about a man who lives with his wife and son, who are all hiding from a mysterious and fatal illness that has devastated the world. When a desperate young family arrives seeking refuge, the monsters hidden within him come out. During a screening in Chicago, the director has explained the title can refer to multiple things. It can refer to the need to rest at night. However, it can also refer to the anxiety and fear that can overpower you at night.
A Ghost Story (2017) is an experimental ghost story about a white-sheeted ghost that returns home to connect with his wife. Casey Affleck, who also appeared in Manchester by the Sea (2016) and Gone Baby Gone (2007), plays the ghost. He had to wear several petticoats and a hoop under his sheet while filming. Overall, this is a bold, powerful supernatural drama that will put you in the shoes of a ghost. Although it has few scares, it will really make you think, and it is cinematically beautiful.
Woodshock (2017) is about a young woman who spirals into a deep depression after experiencing a profound loss. Guilt and grief lead her down a path that leads to a hallucinatory trip of drugs and even darker thoughts and actions. The main character is played by Kirsten Dunst, who also appeared in Spider-Man (2002) and Interview with the Vampire (1994). She has called this the most challenging role she has ever done. She has also admitted that she considers her final scene, where her character is levitating, one of the most incredible experiences of her life. Many viewers agree that this is her most haunting performance.
After a teenage boy's father dies on the operating table, he develops a bond with the surgeon. As the boy grows closer to the surgeon's family, the boy's intentions take a very sinister turn. The surgeon is played by Colin Farrell, who you will recognize from other tense films like Phone Booth (2002). Farrell said he felt nauseous after reading the script. All of the heart surgery scenes in this film are legitimate. Farrell actually visited the hospital during an operation on a man undergoing quadruple bypass surgery. It's also worth noting this is one of our favorite slow burn horror movies.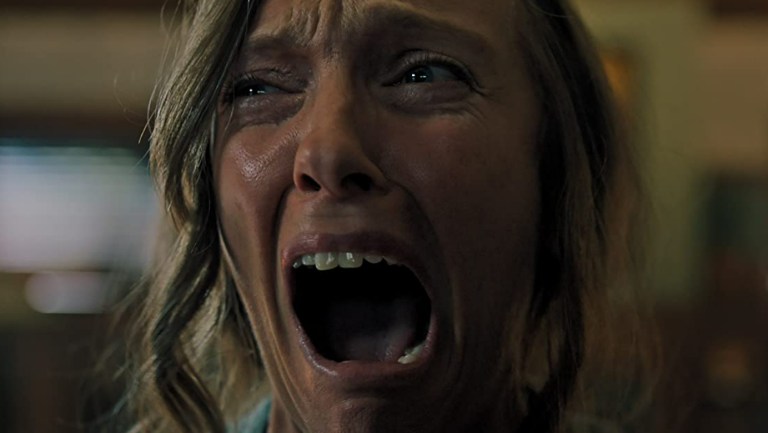 Hereditary is about a grieving family who gets haunted by tragic, supernatural occurrences. Toni Collette, who also appeared in The Sixth Sense (1999) and Krampus (2015), originally didn't want to do any more horror films. She wanted to stick to comedies. However, she loved the Hereditary script so much that she couldn't turn it down. In addition to having excellent rhythm and pacing, the performances are impressive, and the sound design is superb. Hereditary is arguably the best horror film released by A24.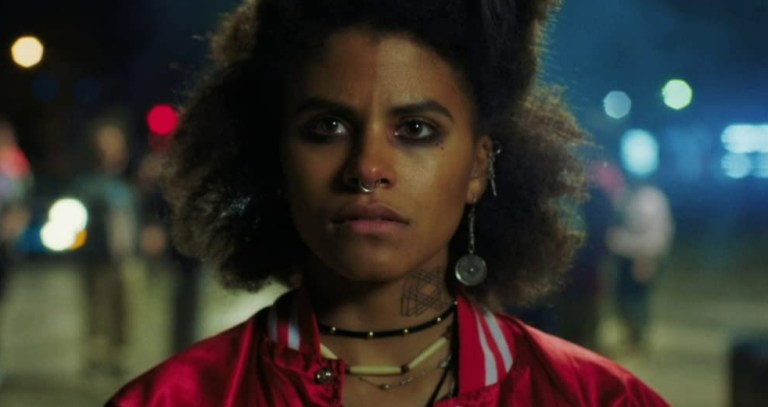 The horror comedy Slice (2018) starts when a pizza delivery driver gets murdered on the job. In the aftermath, the city searches for who is to blame for his untimely demise. With ghosts and werewolves accepted as a daily (and nightly) part of life in town, the search for the killer takes many wild turns. This slapstick film includes familiar faces like Chance the Rapper, Chris Parnell, and Zazie Beetz (2018's Deadpool 2, 2019's Joker).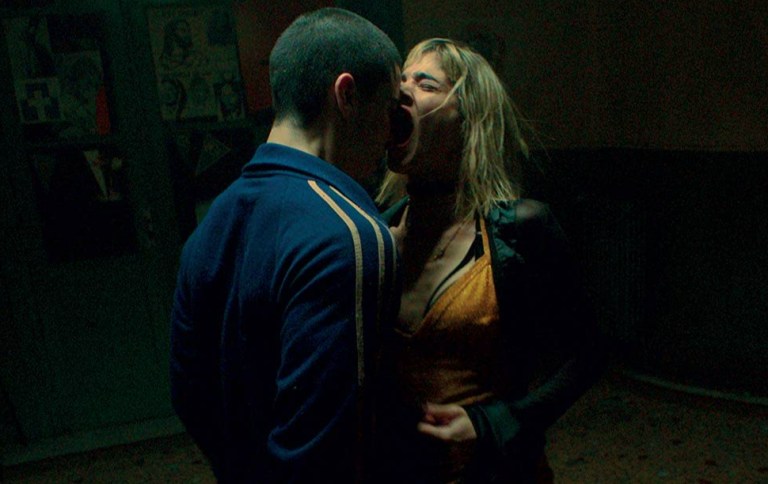 Climax (2018) is a French psychological horror film that follows a troupe of dancers who are rehearsing in an empty school building. When most of the dancers begin to feel odd during the after party, they begin to suspect that someone spiked their drinks. They caught the deception too late though, and the the drinks send them into a hallucinatory nightmare that gets progressively more violent and disturbing. This entire film was shot in only fifteen days with a five-page script. However, it took about fifteen takes to shoot the first ten-minute opening scene, which is one continuous shot of an elaborate dance sequence. The film is largely improvised with star Sofia Boutella being one of the only professional actors in the movie.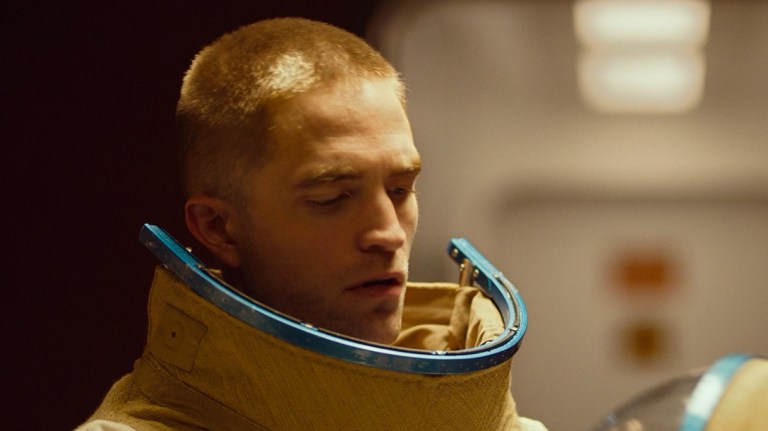 In High Life (2018), begins with a father and daughter who are trying to survive in deep space. The plot unfolds in a nonlinear fashion, telling its sci-fi horror story in a visually and emotionally interesting way. It stars Robert Pattinson, from The Lighthouse (2019) and Twilight (2008). Funnily, Pattinson already knew the thirteen-month-old baby who plays his daughter. In real life, she is the daughter of his friend, a musician named Sam Bradley. The baby, Scarlett Lindsey, actually took her first steps while filming.
In Fabric (2018) is about a cursed dress that passes from person to person. Each time, the owner is met with devastating consequences. Although the concept of the story is a bit unconventional, the score is haunting and the visuals are stunning. The acting performances are also highly impressive. This is a comedy/horror film will make you laugh and make you gasp.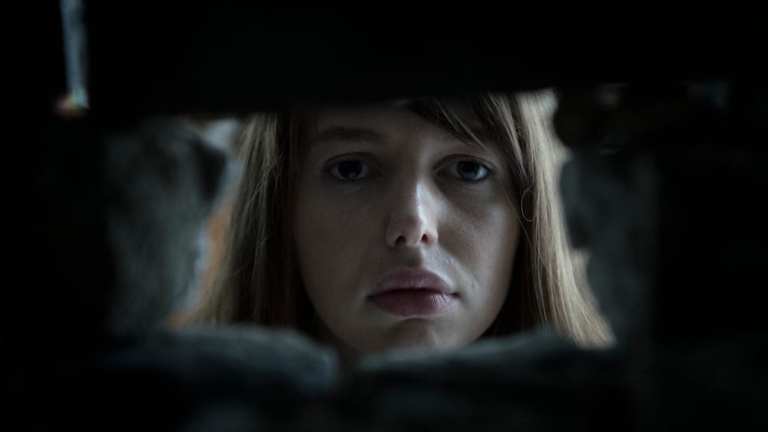 The Hole in the Ground (2019) is about a single mother living with her son in the Irish countryside. When he starts exhibiting disturbing behavior, she worries it is linked to the sinkhole in the forest behind their house. The film has a creepy atmosphere with strong visuals and a spooky soundtrack. Some viewers have considered it a cross between The Babadook (2014) and Invasion of the Body Snatchers (1978). Although there aren't many jump scares, it contains several unsettling moments that will keep you glued to the screen.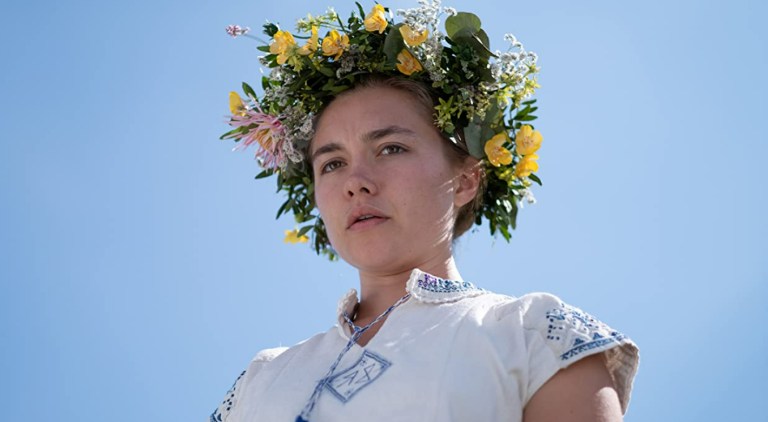 In Midsommar (2019) a young woman, Dani (Florence Pugh), is grieving a horrific tragedy when she travels with her emotionally distant boyfriend (and his friends) to Sweden. Dani's relationship with her boyfriend is strained even further as they experience the increasingly sinister rituals within an idyllic-looking Swedish commune. Although the story is set in Sweden, most of the film was actually shot in Hungary. Also, interestingly, a lot of the Swedish dialogue isn't subtitled in order to make the audience feel as isolated as the characters. Although this film is considered a horror or a drama, most critics in Sweden found it funny and praised it as a hilarious black comedy.
New A24 Films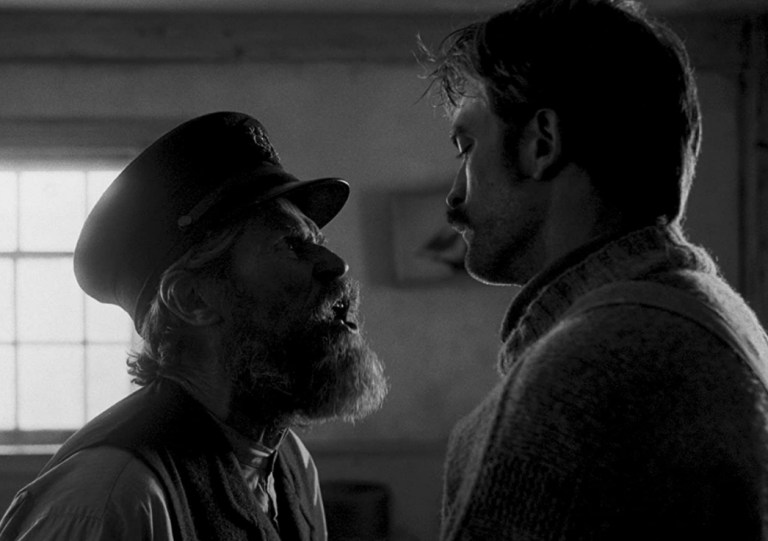 The Lighthouse (2018) is a claustrophobic psychological horror movie about two lighthouse keepers who are struggling to maintain their sanity while living in a remote location. It takes place in New England during the 1890s. In reality, the cast and crew filmed in Cape Forchu during extreme weather conditions. There was freezing rain, intense winds, rain, and snow. Since they were exposed to the elements throughout filming, Willem Dafoe and Robert Pattinson, the two main characters, barely spoke to each other throughout the entire shoot.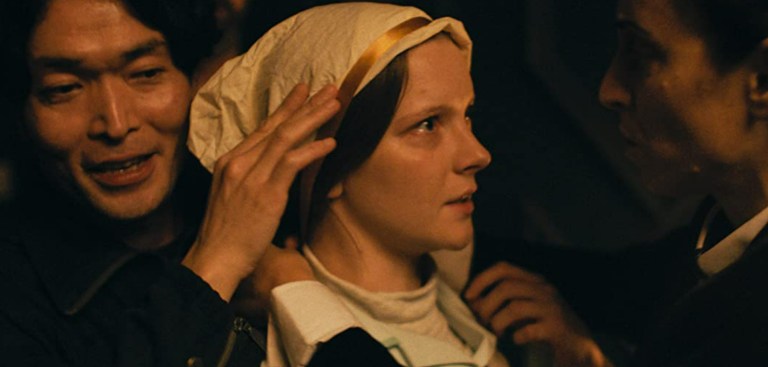 Saint Maud (2019) is about a nurse, the titular Maud (Morfydd Clark), who is a recent convert to Roman Catholicism. Maud has a dark past, and the film follows her as she works as a hospice nurse with a new patient. Maud becomes obsessed with saving the soul of her dying patient, but Maud's obsessive nature leads her into a dark headspace that may end up causing her to repeat a past tragedy. The story touches upon trauma, faith, fundamentalism, and sexuality. In addition to its loaded script, it has a number of tense and eerie sequences as seen through the lens of an increasingly unreliable narrator. Although this was Rose Glass's directorial debut, she won the Schaffhausen Filmmaker Bursary Award for Saint Maud.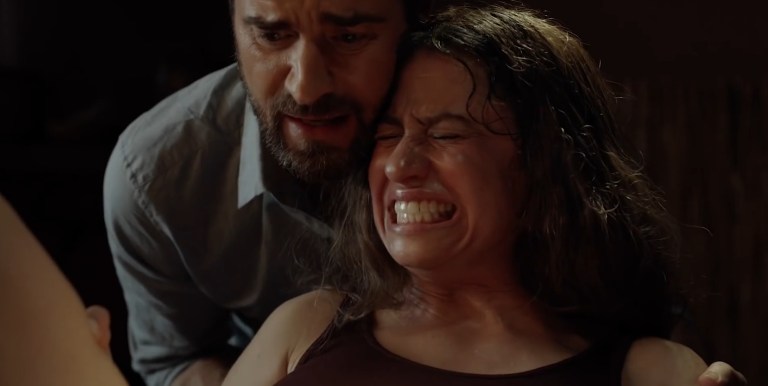 False Positive (2021) is a paranoid psychological horror film in the vein of Rosemary's Baby (1968). After trying and failing to conceive for over a year, Lucy (Liana Glazer) and her husband Adrian (Justin Theroux) decide to go to a fertility doctor (Pierce Brosnan). The doctor's treatment works a little too well, with Lucy becoming pregnant with triplets. Procedures are done to ensure a healthy birth, but complications arise and Lucy begins to think the doctor and her husband may have done something they're not telling her about.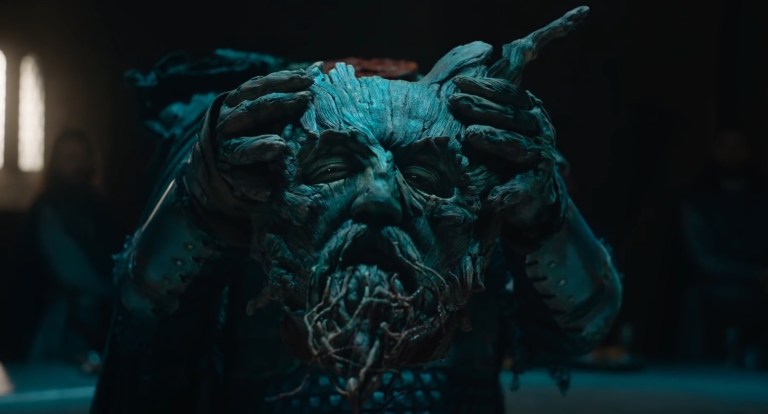 The Green Knight (2021) is an astoundingly beautiful adaptation of the famous 14th-centruy chivalric romance Sir Gawain and the Green Knight. Dev Patel stars as Gawain, the nephew of King Arthur. Seeking to prove his worth, Gawain enters into a "beheading game" with the mysterious, tree-like Green Knight. Gawain beheads the knight, but the knight lives, and one year later Gawain must travel to the knight's home to receive an equal blow from the knight's axe. The bulk of the film is about Gawain's journey to find the Green Knight's chapel while overcoming temptation, fear, and other emotions Gawain feels are unbecoming of a knight's legacy. The Green Knight is a medieval fantasy first, but the ghosts, monsters, and overall tone fit the film nicely into the horror genre as well.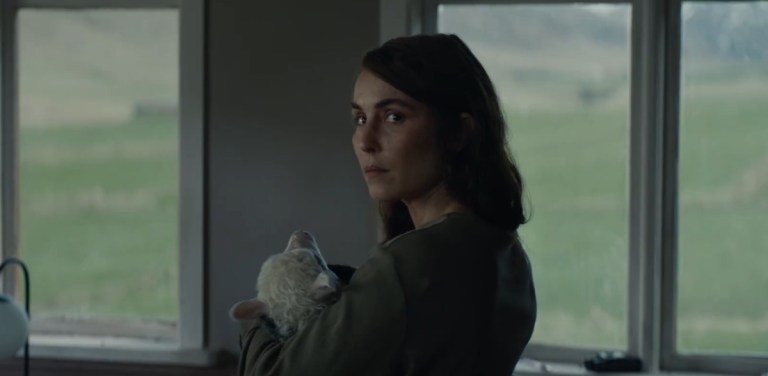 Lamb (2021) is a difficult movie to categorize. The Icelandic film is about a couple (played by Noomi Rapace and Hilmir Snær Guðnason) who take care of a part-lamb part-human child that was birthed by one of the sheep they raise on their isolated farm. The couple treat the child, whom they name Ada, as their own baby. What follows is a quiet story that touches on loss, grief, hope, and acceptance. The movie is much more of a family drama than anything else, but there is an underlying sense that something isn't quite right (besides the obvious) which gives it just enough of a touch of horror to qualify it as a recommendation on this list.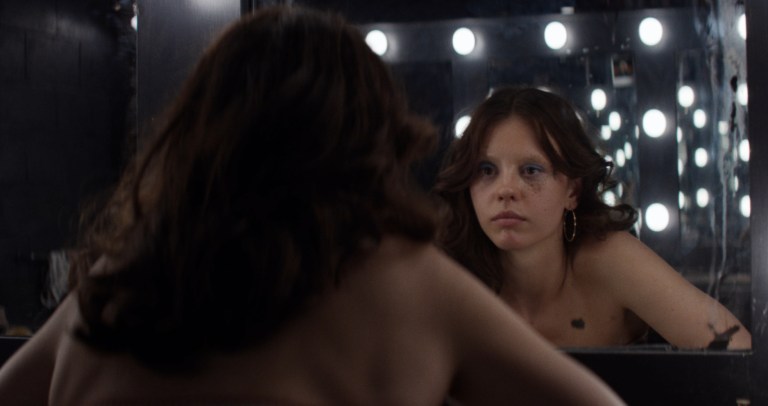 X stars Brittany Snow, Mia Goth, Martin Henderson, Scott Mescudi, and Jenna Ortega as members of a film crew secretly making a porn movie at a secluded farmhouse in Texas. The elderly couple who own the house take a special interest in the film production, leading to a night of bloody violence in this old-school slasher. X is a smart and fun horror movie that is one of the very best original slasher movies of its time.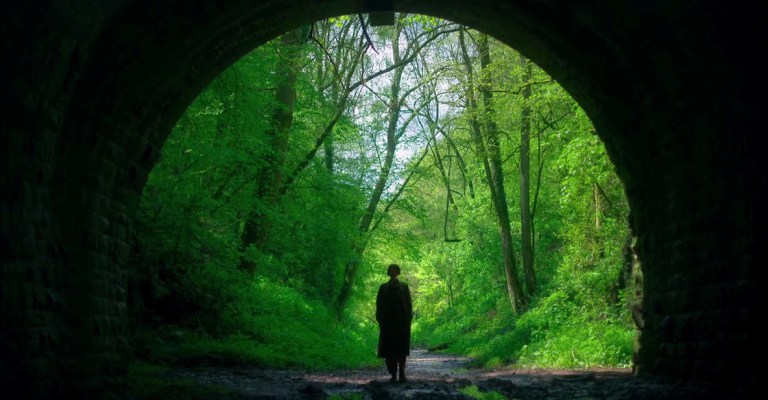 Alex Garland (Ex Machina, Annihilation) wrote and directed Men, a psychological (and at times surreal) horror movie about a woman attempting to recover from a personal tragedy involving her husband. The woman, Harper, rents a house isolated in a small village to get away from everything for a while, but she can't get away from the trauma imposed on her. Men is a dark and beautifully shot movie.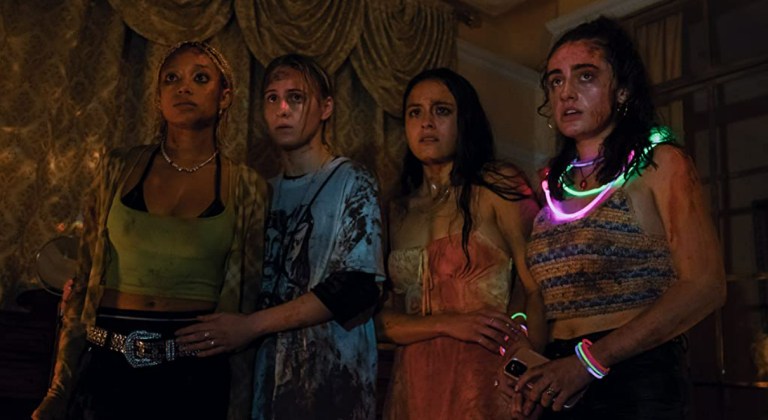 From director Halina Reijin, Bodies Bodies Bodies is a darkly comedic murder mystery set inside a mansion. A group of friends in their 20s are having a house party during a hurricane when one of them is found dead. Friendships are fractured as the partiers jump to conclusion after conclusion to try to find out which one among them is a murderer before they all wind up dead.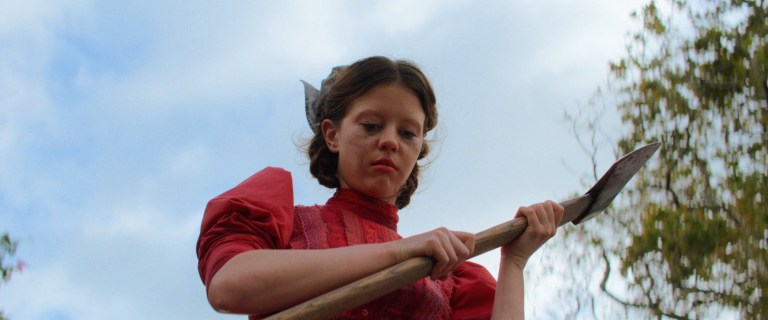 Mia Goth once again plays Pearl, the old woman who starts the murder spree in X (2022). Set in 1918, Pearl, the young daughter of German immigrants, is living with her strict mother and invalid father on a Texas farm. Pearl struggles with the difficulties of life on a farm while dreaming of a life in motion pictures. There is also something not-right with Pearl that bubbles to the surface in increasingly violent ways. In contrast to X, Pearl is filled with bright colors and wild scenes of joy and disaster as Pearl's daydreaming turns into a technicolor nightmare.
The Eternal Daughter is a gothic mystery that tells the story of a mother and daughter returning to their family home which is now a nearly-empty hotel.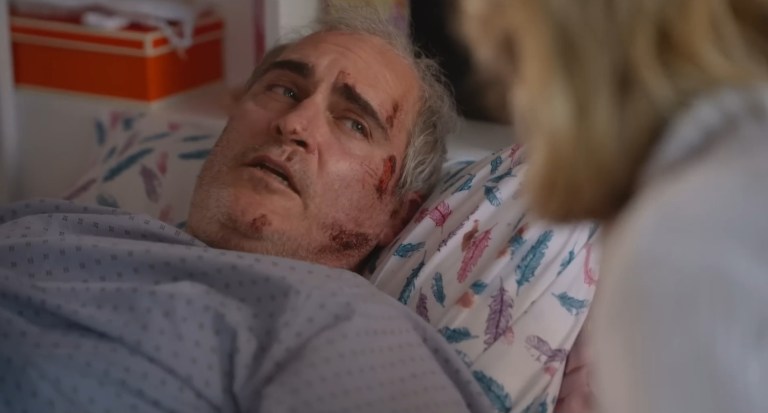 Beau is Afraid stars Joaquin Phoenix as Beau, a neurotic man who goes through the journey of a lifetime while trying to visit his mother. Set in a nightmare version of reality meant to evoke Beau's state of mind, this three-hour epic is filled with uncomfortable moments and lots of dark humor. To call Beau is Afraid a horror movie might be a stretch, but it is a disturbing look into the mind of a man who has a bunch of incredible and horrific things happen to him.
Frequently Asked Questions
Are any A24 movies on Netflix?
Though Netflix has streamed A24 movies in the past, there are currently no A24 movies on Netflix. A24 entered into a deal with Showtime in 2019, so many of A24's more prominent releases can be found on
Showtime's streaming service
. Many other A24 films can be found on
HBO Max
as well as other streamers.
How many A24 films are there?
As of December 1, 2022, there are
127 movies
either produced or distributed by A24.
Are A24 films scary?
Not all of A24's films are scary. A24 is based on the idea of giving filmmakers artistic freedom, and that results in A24's catalog being an eclectic collection of films from just about every genre. However, a few of A24's scariest movies include Hereditary (2018), Green Room (2015), and Climax (2018).
Upcoming A24 Films
Talk to Me received a good amount of buzz during its run through film festivals. Directed by Danny and Michael Philippou, Talk to Me is now set to release in theaters on July 28, 2023.
Sebastian Stan (2022's Fresh, Bucky Barnes in the Marvel Cinematic Universe) stars as Edward, a man who undergoes extensive facial reconstruction surgery and attempts to begin a new life. Edward's hopes of moving on are halted when he becomes obsessed with an actor playing him in a stage play based on Edward's previous life. Sebastian Stan is also producing this psychological thriller which costars Renate Reinsve (2021's The Worst Person in the World) and Adam Pearson (2013's Under the Skin).
The Front Room is being directed by Sam & Max Eggers, the brothers of breakout horror director Robert Eggers (The Witch, The Lighthouse). The film is based on the short story of the same name by Susan Hill, author of The Woman in Black (1983). Hill's story "The Front Room" was published in a collection of "ghostly stories" titled The Traveling Bag, and it is about a couple who invite the husband's stepmother to live with them, only to discover they need to protect their children from her evil presence.
I Saw the TV Glow is from writer/director Jane Schoenbrun who created the quietly creepy indie horror movie We're All Going to the World's Fair (2021). Starring Justice Smith and Brigette Lundy-Paine, I Saw the TV Glow is about a pair of outcasts who bond over a shared love of a TV show, only experience a reality-blurring scenario when the show is canceled.
Ti West will make make the story he started with X and continued with the prequel Pearl into a trilogy with MaXXXine! Following the events of X, Mia Goth reprises her role as Maxine Minx as she tries to make it as an actress in Los Angeles in the 1980s. Little is known about specific plot details, but it's probably a given that we can expect some great fun and violence inspired by the VHS era of horror.