Slow Burn Horror Movies —Atmospheric Horror Films
Wondering what slow-burn storytelling is? This article explains the art of slow-burn films and provides a list of the best slow-burn horror movies ever made.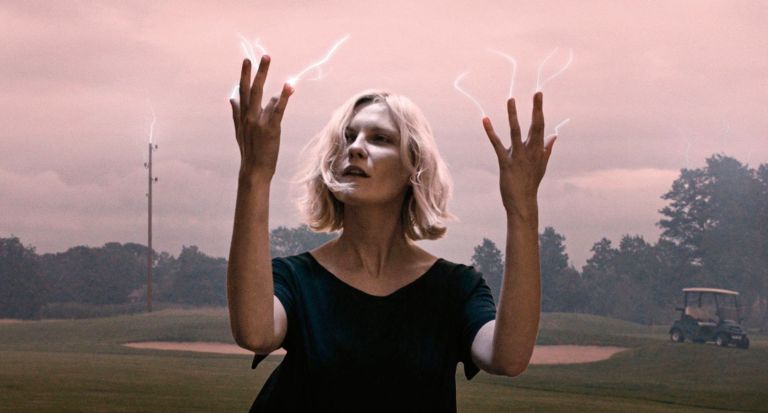 This list curates the best slow-burn horror movies from the 1960s onward. The list is arranged in chronological order. Before we get into the film list, a few notes for the reader.
You might be wondering, what exactly is slow-burn storytelling? Slow-burn narratives in horror don't hit you over the head with jump scares or gore. Rather, they create an escalating sense of tension through an atmospheric setup… that builds… and builds… and then comes crashing down on you and leaves you left thinking, oh my God, what was that? The message and fear of these movies sticks with you well after the credits roll. Sometimes you can refer to slow-burn horror films as atmospheric horror movies.
Some viewers find that idea of slow-burn film and more generically slow storytelling to be synonymous with boring. They hate slow burn movies! That might be true for a few slow burn movies, but the artful simmer of a scary movie that gradually washes over you is a real art — and when done right amazingly rewarding.
Here's a tip worth considering though before you jump into watching slow-burn horror movies. You need to be in the right mindset. You can't just turn one of these movies on your phone and watch it haphazardly on Netflix. Slow-burn movies are good because there is so much narrative world-building happening, and through that your immersion into the cinematic space of the movie. Give these movies your attention and they will give you a great film.
If you're looking for a black-and-white horror movie that lingers, Roman Polanski's Repulsion has you covered. The first part of this movie can be seen as painfully slow—or, as one reviewer put it, "like watching paint dry"—but the details of that slow start build to the payoff of the delirious second half.
This Roman Polanski slow-burn classic is the first "Satanic blockbuster" in American movie history, coming as it did five years before The Exorcist. The greater bulk of the film crawls along as slowly as Rosemary's painful and agonizing pregnancy. As Rosemary (Mia Farrow) and her husband move into a new apartment building and start planning for a new life, they ignore warnings that the previous tenant was involved in witchcraft. Their neighbors in the building, the Castavets, seem friendly enough, but what was it they put in that funny-tasting chocolate mousse?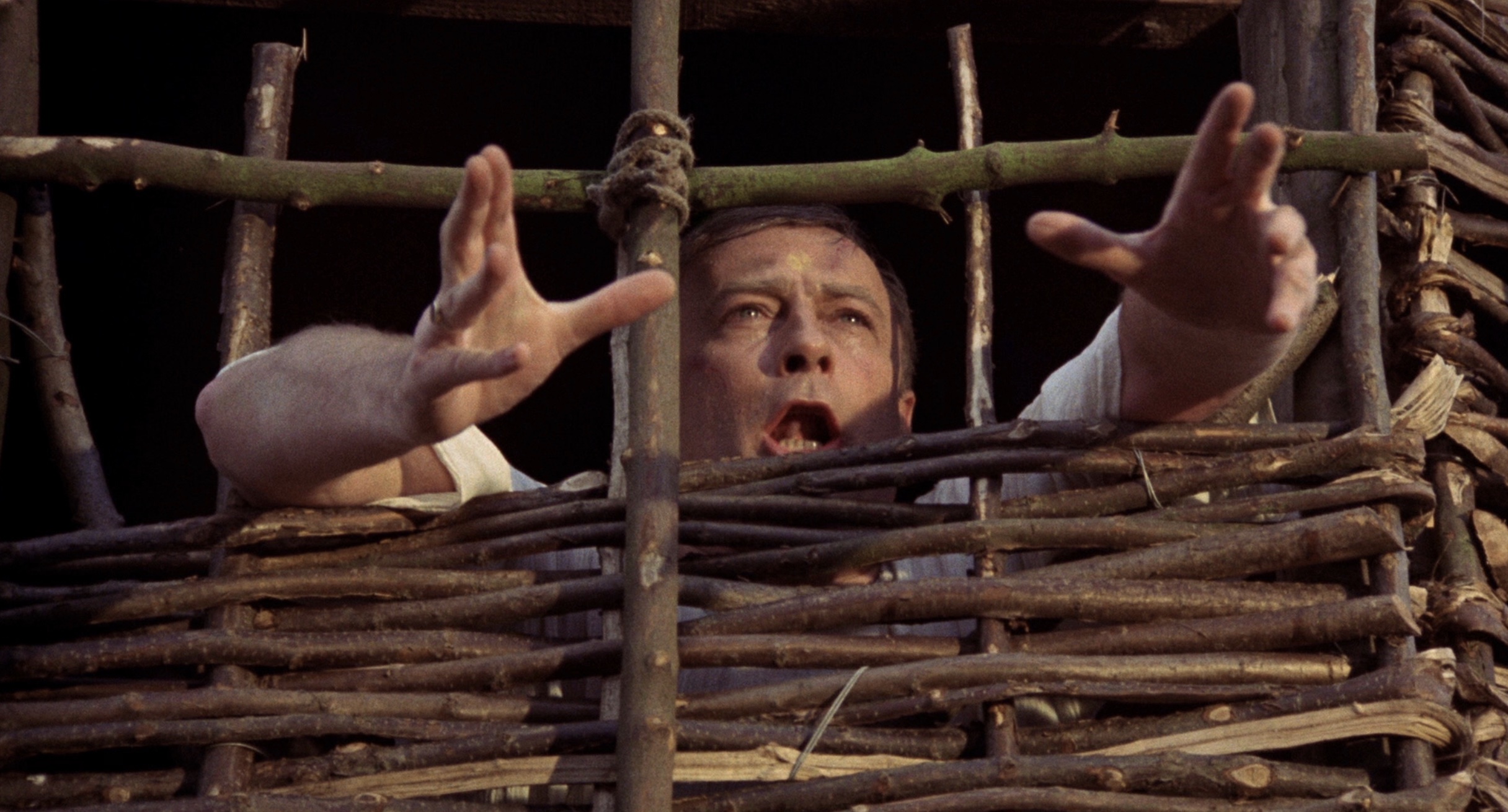 In a plot that has been compared to that of Midsommar, detective Neil Howie (Edward Woodward) is seeking a missing girl visits an island of neo-Pagans. Since the detective is a devout Christian and everyone on the island has renounced Christianity, this lights the fire for the simmering tension that will play out through the film. His research reveals that every year the island hosts a festival to a young girl they crown the May Queen, but the records for this year's celebration are mysteriously missing. It also leads him to believe that the missing girl has been chosen to be sacrificed alive due to a failed harvest. WhatCulture called this "one of the big daddies of literal slow burn horror." Wicker Man was remade in 2006 starring Nicolas Cage.
Coming only three years on the heels of the blockbuster success of The Exorcist, this film starts off slowly enough with the adoption of an abandoned infant boy in Italy. As little Damien grows from infant to boy, odd things start happening. A nanny commits suicide. Animals fear Damien. Then a priest who warned Damien's father that the boy is not human winds up impaled to death. The suspense builds as an investigator notices odd shadows in pictures of Damien. But just when everyone in the audience thinks this is just a ripoff of The Exorcist comes the big reveal…
This horror thriller is one of the best scary movies to emerge from Australia, and while it's not well-known to Americans, it's worth a watch. What makes this film compelling as a slow-burner is the fact that for most of the movie, you can't tell whether it's a love story or a scary story. Then when some shocking scenes come out of nowhere, you'll be like so many viewers before you're left bewildered and amused by this movie from Down Under.
Nick, Lily, and their 10-year-old boy Michael are living the typical late-1950s suburban American lifestyle. Sure, Michael is a little shy and has trouble making friends, but he's a good kid. And, OK, his dreams are a little weird, but all children have vivid imaginations. Then he starts experiencing some kind of mental breakdown where he thinks his parents are cannibals. But that was all the slow burn, and there's a great payoff.
This famous found-footage film that was released before the internet and digital media started to roar in popular culture is a typical slow-burn horror movie. Driving interest in the film and eating at you throughout the movie is the question of what is this strange force operating behind the scenes? Only the passage of time will tell.
A work crew that has been tasked with cleaning up asbestos from an abandoned mental hospital begins experiencing tension within their ranks when they start hearing voices. Then they uncover a box that contains the recorded therapy sessions of a patient who suffered from dissociative identity disorder. It is not until the ninth session that the patient's most disturbing character, "Simon," appears and you realize that the whole movie has been a slow burn leading up to this payoff. More than one of the actors reported strange occurrences happening on set during this film, much of which was filmed at the Danvers State Asylum in Massachusetts.
This critically acclaimed film from Spain involves a girl named Laura who returns to the orphanage of her childhood 30 years after being released from it. After finding that it's been closed, she wants to open it again as a home for disabled kids. OK, seems like a rather tame, nice melodrama so far—nothing scary at all. But just wait!
A young babysitter takes a job at a remote mansion, only to realize that the person she's going to be sitting isn't a baby. While waiting for a pizza to be delivered, she discovers an old trove of family photos that includes a picture of three corpses. Film critic Joe Bob Briggs called this "just a superb slow-burn, extremely well-crafted movie."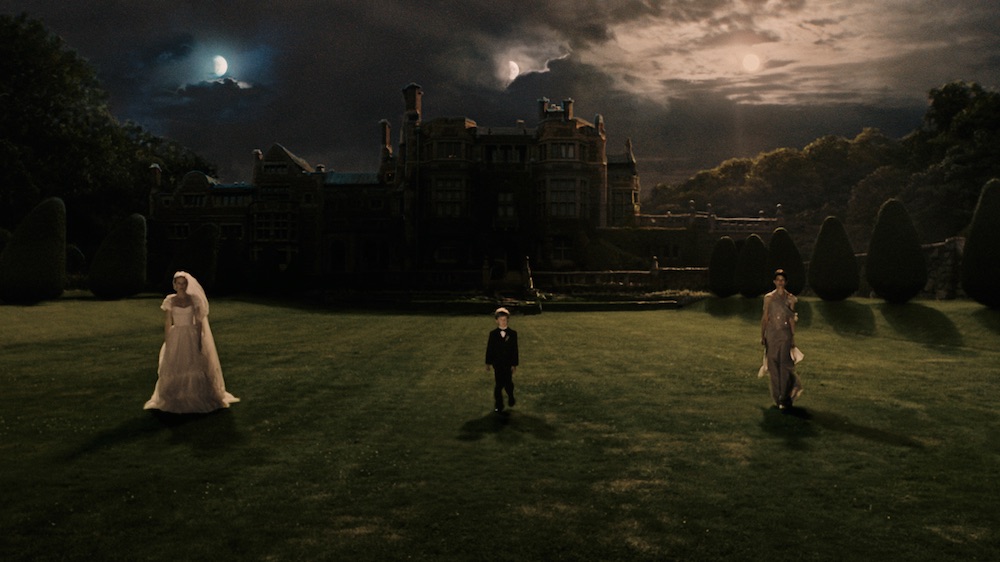 This slow-moving avant-garde tale (not a horror movie) from director Lars Von Trier deals with two sisters who work out the kinks in their dysfunctional relationship just as a planet is fated to collide with earth and destroy life as we know it. Von Trier says he wrote the script while under the heavy influence of drugs and alcohol and that it was inspired by a depressive episode in his life. Spectrum Culture praised the "slow burn intensity" of lead actress Kirsten Dunst's performance.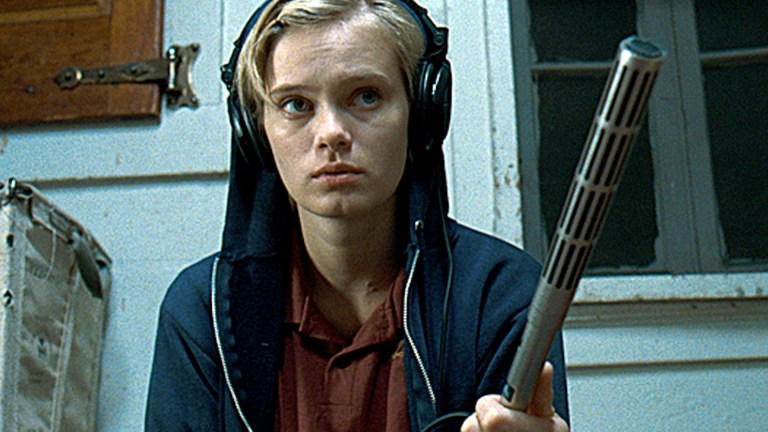 Two employees at the Yankee Pedlar Inn research reported paranormal activity in the building. One employee warns the other that they need to be careful lest they fall under the spell of one of the building's spirits—they especially need to stay out of the basement. The film was shot in seventeen days at the real-life Yankee Pedlar Inn, which is rumored to be haunted. Several cast members reported strange occurrences during filming. Life After Undeath praised the film, calling it "a slow burn with a wicked punch and it is creepier than that one eyed whore with the deep voice you always avoid on your way back from the 'massage' parlor."
Under torrential rain in a small town, a woman faints, injures her head in the fall, and drowns. An examiner believes it was related to Parkinson's disease. So far it seems like nothing more than a medical drama. Then you finally find out that Parkinson's symptoms are very similar to those of a disease that causes cannibalism. Did not see that one coming!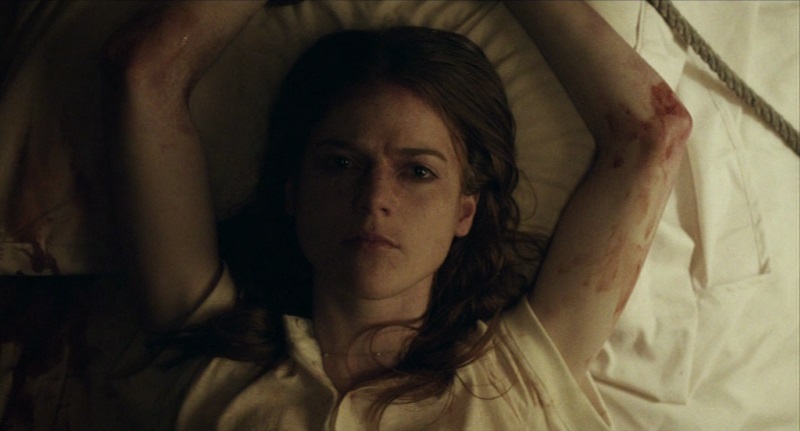 Directed by Leigh Janiak, Honeymoon's pace is very slow. Not much seems to happen in the film. If you can wait it out, though, and pay attention to the smaller details, this movie with a runtime of 87 minutes will leave you throughly creeped-out and shocked by the time the credits roll.
Based loosely on the mass suicide of over 900 true believers at the Jonestown cult camp in Guyana in 1978, The Sacrament involves a VICE journalist who attempts to find a photographer's sister at a remote jungle religious camp that is heavily guarded. This jungle "paradise," as you might expect, is far closer to hell than to heaven. Reviewer Andrew Parker said that "the film itself is a tightly contrasted, slow burning thriller that will stick with the viewer long after it's done."
Written and directed by Oz Perkins, son of Tony Perkins from Psycho infamy, The Blackcoat's Daughter takes place at a Catholic academy in upstate New York during a bleak winter. The film score is by Elvis Perkins, another one of Tony's sons. As two girls are stranded at the academy over winter break, we slowly learn that one of the seemingly innocent girls (Kieran Shipka from Mad Man) isn't as innocent as she appears. It doesn't help matters that the nuns at the academy are satanists. When Emma Roberts first read the script, she said she couldn't sleep because it terrified her.
It Follows is an interesting, genre-defying movie that always leaves you guessing. The movie's atmosphere is one of creepy titillations, and hidden throughout are unsettling cues that something is deeply off about the cinematic universe these characters inhabit. Directed by David Robert Mitchell, It Follows is an interesting slow-burn movie due to the narrative's unsettling universe and the mysterious character whatever "It" is that seems to be stalking the protagonist.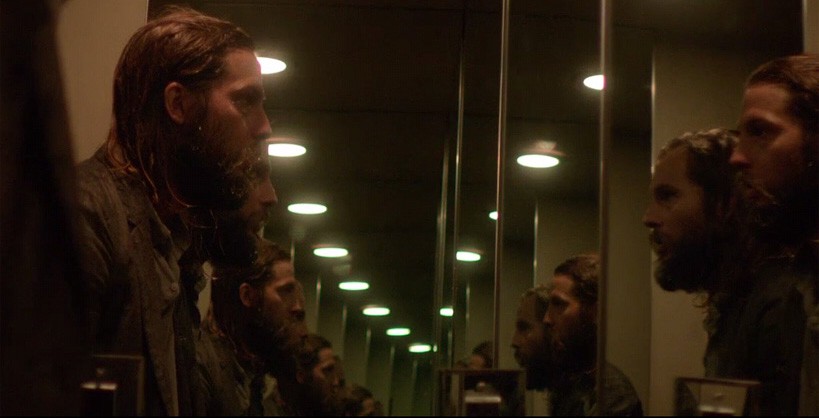 Two years after his son does, a father (Logan Marshall-Green) receives an invitation to a dinner party at his ex-wife's house in to mourn their son's passing. No one had seen or heard from the wife since their son died. Surprising everyone, she has a new husband. Things slowly unravel over the course of the dinner party until everyone realizes there's something suspicious about the ex-wife's new marriage—especially as it regards her son's death. ArthouseGrindhouse says the surprise ending "has the same absurd, transcendent power as the end of the original Planet of the Apes."
A woman named Francisca and her parents live on a farm where they raise livestock. A door-to-door salesman asks to use the bathroom and proceeds to murder the family matriarch. The father finds the man and chains him in the barn. Francisca removes his eyes and vocal cords but keeps him alive because she considers him to be her only friend. When he attempts to escape, she kills him and finally realizes what he meant when he says it feels "amazing" to kill. A reviewer for IMDb says "Eyes of My Mother "takes the route of slow-burn storytelling which works out in the film's favour as even moments of nothingness end up adding something to its grisly tale and, in turn, make those violent, perturbing scenes stand out even more."
Set in the New England woods in the 1630s and shot almost entirely with natural light, this supernatural horror film involves a settler family who've been banished from the Puritan Plymouth Colony after a religious disagreement. The family bears a son, only to have a witch kidnap him. A reviewer for Red and Black said the film "utilizes slow burn horror to great effect." We also have a great analysis of the film on Creepy Catalog here.
A grieving woman rents a remote house in Wales and entreats a young occultist to help her find her guardian angel, who will be asked to grant them a wish. Her wish is to speak to her dead seven-year-old son. The occultist's demands increase in intensity to the point where he insists the woman drink his blood and have sex with him. The woman also begins to hear voices in the house, including that of her son. Slash Film called A Dark Song "a slow burn that truly ignites in the third act, delivering all a hellish and deeply unsettling payoff. This is a suffocating and claustrophobic movie where time is flexible and the rules of our world slowly dissipate, leaving the audience feeling as helpless as the characters on screen."
The tagline of Ghost Story — it's all about time — directly references the slow build of this masterful film about a lone ghost. Until the middle of the movie, it is a mostly dialogue-free film that tells a scary story of death, loss, and remembrance that builds up and creates pathos through spooky visuals and romantic longing between the dead and alive. This is a good slow-build movie to watch if you're interested in an atmospheric horror movie where patience pays off.
A very contagious pandemic is wreaking havoc on the planet. A family huddles in fear in their secluded forest house. The family patriarch contracts the disease, leading the family into a dangerous grey area. The film critic JoeCoe calls it "one of the best slow-burn horror movies of recent years." And it's certainly one of the better atmospheric horror movies out there.
This psychological thriller starring Colin Farrell and Nicole Kidman is based on an ancient tragedy by Euripides and follows a cardiac surgeon who befriends a young boy whose father died in a car accident. But the boy grows increasingly demanding, and it also becomes evident that he has the power to make good on all of his threats. Rotten Tomatoes enthused that "The Killing of a Sacred Deer is a nightmare slow-burn horror film, and it makes us experience the impending doom inch by excruciating inch."
A group of scientists enter "The Shimmer," a quarantined zone of strange plants and animals that have all been affected by an alien entity. Amid struggles with mutant bears and albino alligators, the scientists soon realize that The Shimmer has also entered them and threatens to completely undermine their sense of self. Dagon Dogs panned the movie, saying there was too much "slow" and not enough "burn": "This movie is painfully slow and dull. I like slow-burn films. I like slow-burn horror films…[but] there just isn't enough there to keep you interested as the movie takes its time getting to the point."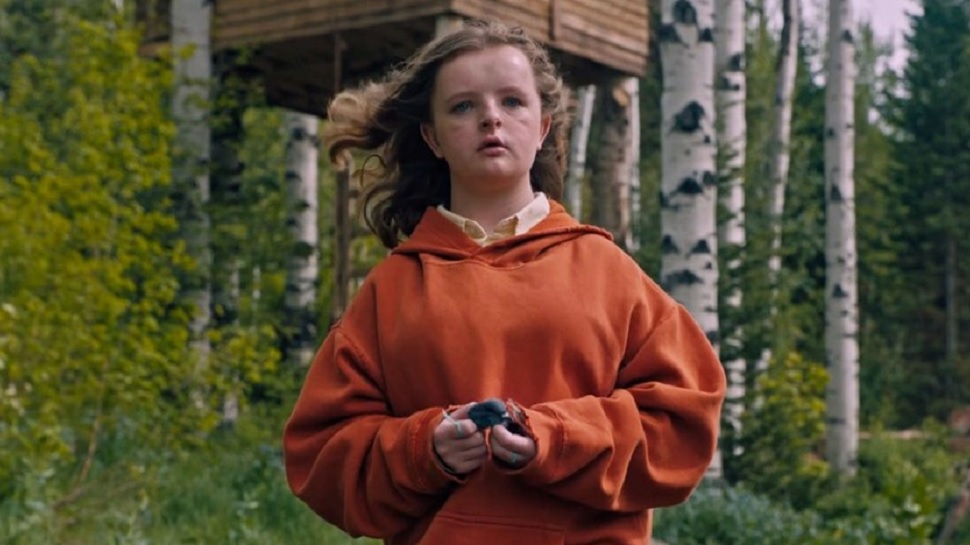 After a woman's mother dies, she and her husband slowly discover their extended family has an evil past, which slowly sheds light on why her family is crumbling in the present. SmashCut Reviews called it "the scariest movie I saw in theaters" and suggests that Hereditary burns even more slowly than others in the genre because "It's a puzzle that you have to solve and unlike a lot of slow burn horror movies, it gives you the clues, you just have to find them." WhatCulture describes why this became an instant slow-burn classic: "The pay-off with Hereditary is a bizarre one, culminating in a late third act reveal that uses its tightly-wound set up as a springboard to leap off of into the truly weird and wonderful – but never loses its creepy edge for the duration."
On an isolated, blustery island off the New England coast, a contract worker takes a job with a cranky old man. He starts having odd dreams about giant tentacles strangling the lighthouse, logs floating in the water, and a distant mermaid. In his waking hours, he is attacked by a seagull, which he grabs and beats to death. While stranded on the island by violent storms, the man and his boss grow closer. After their stash of alcohol runs out, they grow desperate and start drinking turpentine mixed with honey, leading to more violence and more hallucinations. What could go wrong?
---
Bonus: Other slow burn horror movies include Burnt Offerings (1976), Prophecy (1979), The Shining (1980), The Changeling (1980), Jacob's Ladder (1990), Willow Creek (2013), The House of the Devil (2009) and Mother! (2017).