31+ Mermaid Movies: Lust and Trouble in the Water
Disney brought us a famous and sweet mermaid, Ariel, but most other mermaid movies deal with dark and erotic themes.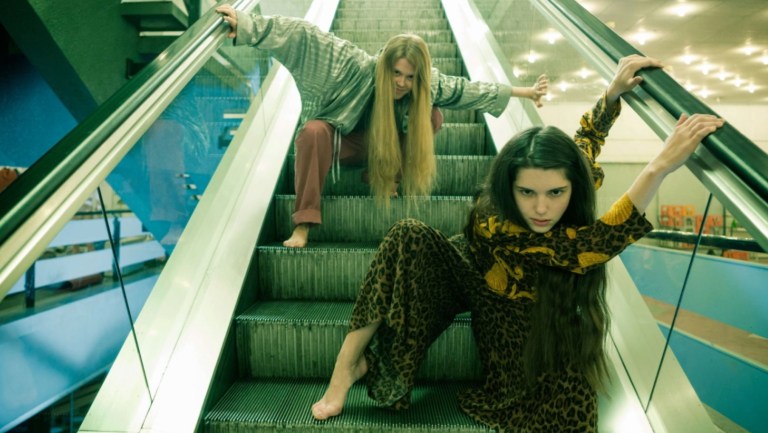 Table of Contents
What is the origin of mermaid movies? Although many people seem to think that the mermaid legend started with Hans Christian Andersen's famous 1836 short story "The Little Mermaid," legends of a half-fish/half-human creature have permeated cultures throughout the world going back thousands of years.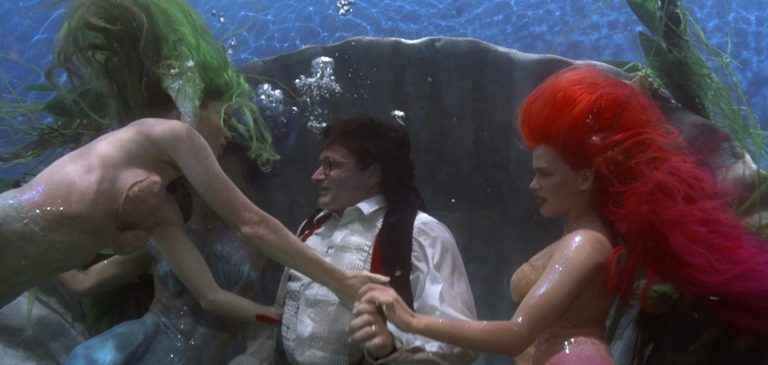 The first recorded story of a mermaid—which is the female version of a "merman," and together they are known as "merfolk"—is the Assyrian goddess Atargatis, who appeared in a myth originating around 1000 BC. According to legend, Atargatis fell in love with a human shepherd, killed him by accident, then jumped into a lake in shame, but the lake could not conceal her beauty and so she continued living.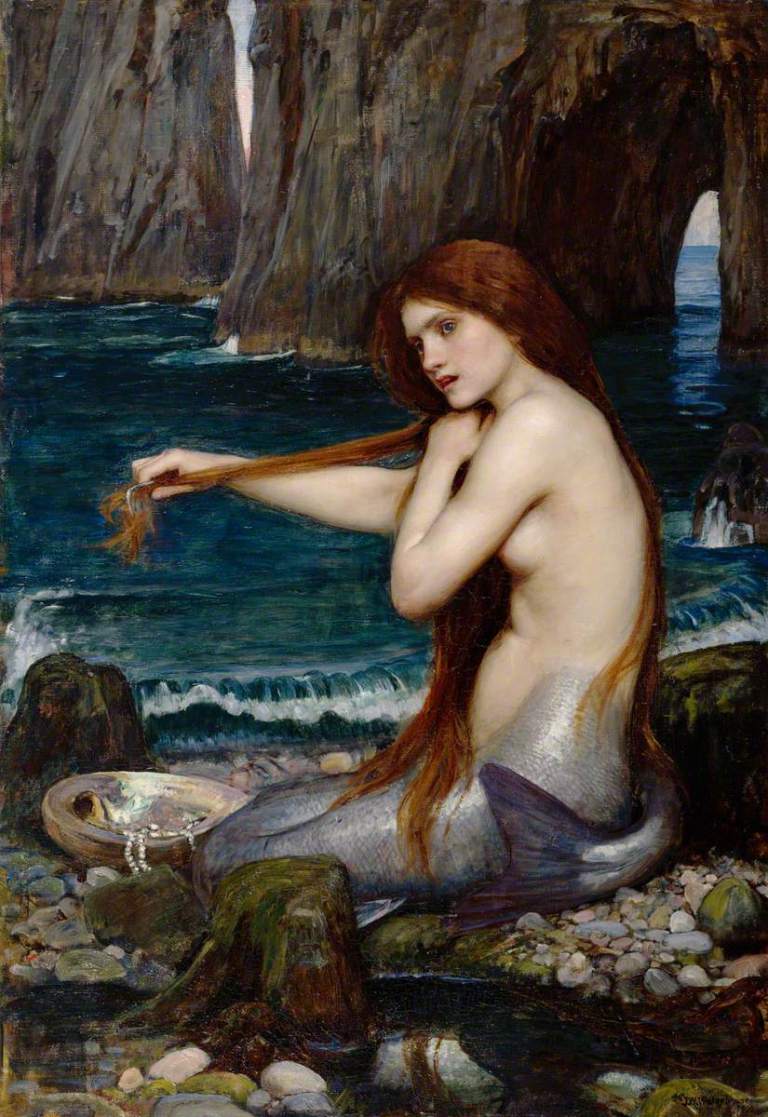 The Greek sirens were females who sang beautifully and were originally depicted as half-human/half-birdlike, but the sirens began appearing as mermaids—which is an Old English portmanteau of mere (sea) and maid (young woman) in Christian retellings of Greek mythology.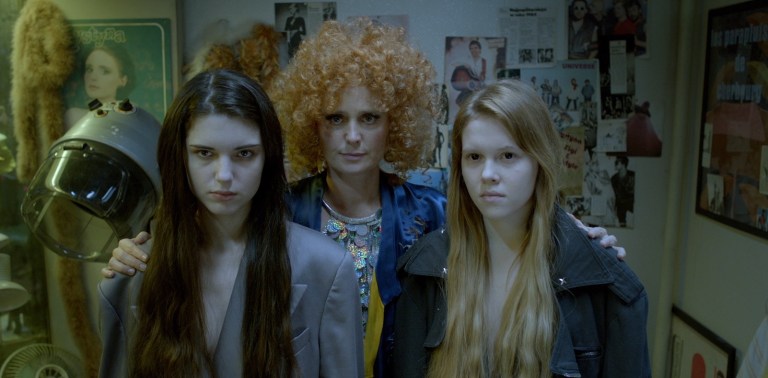 In many versions, the mermaids were seen as emblematic of the belief, which has been confirmed by evolution, that humans first came from the sea. But in many versions, a mermaid signals impending doom and disaster.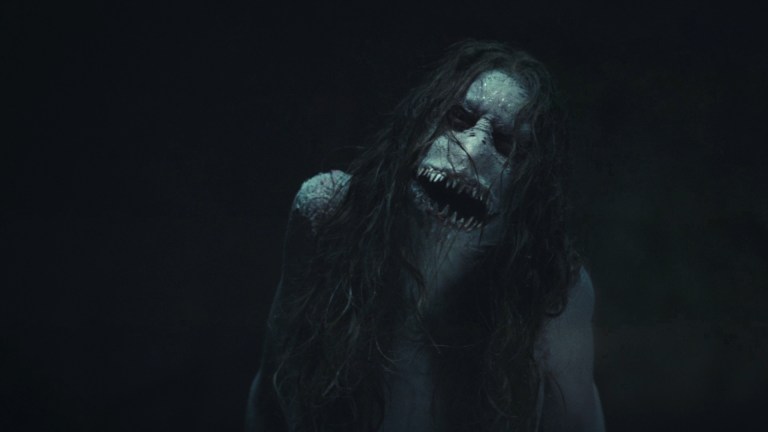 The most popular modern cinematic version of the mermaid myth is Disney's beloved animated feature The Little Mermaid (1989), which was remade as a live-action film in 2023. But many modern twists on the legend, as detailed below, recall the age-old idea that mermaids serve as warnings of trouble to come.
The Best Mermaid Movies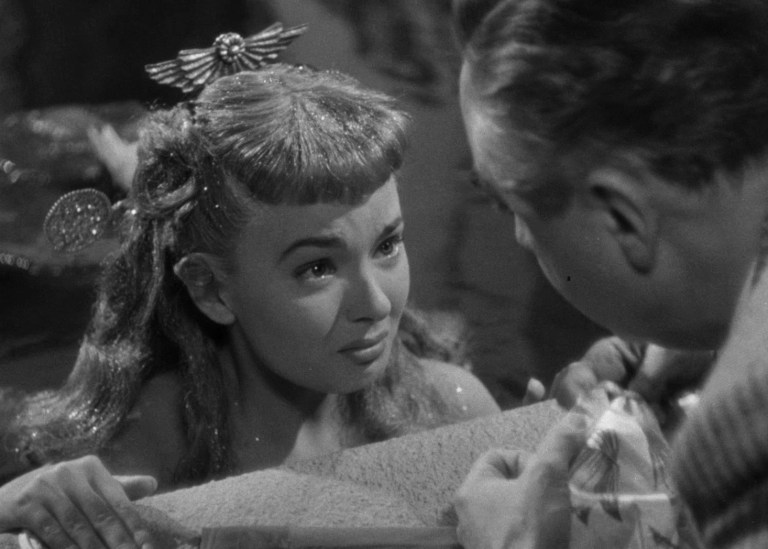 In this film version of the novel Peabody's Mermaid, William Powell (of the "Thin Man" detective movies) stars as a middle-aged man who's vacationing in the Caribbean with his shrewish wife (Irene Hervey), when suddenly on his fishing line he lands a beautiful young mute mermaid (Ann Blyth). The story is told in flashback as Mr. Peabody narrates his dilemma to his psychiatrist about falling in love with a mermaid half his age and how it imperils his unhappy marriage. The comedic value revolves around a man having a midlife crisis as he falls in love with a naive young half-fish.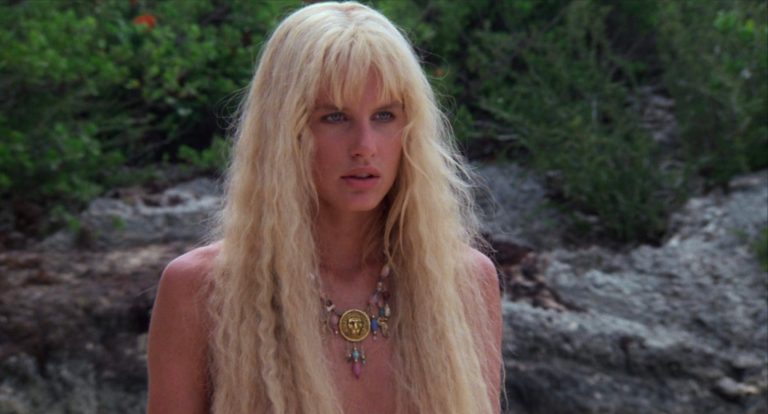 In this hit comedy, Tom Hanks stars as a swinging young bachelor whose life had been saved by a mermaid (Daryl Hannah) when he was a child, only to have her save his life again when he reaches adulthood. She falls in love with him the second time around and follows him to Manhattan, where most of the comedy is wrung from a mermaid's inability to assimilate with modern human society. Daryl Hannah said she was obsessed with Hans Christian Andersen's "The Little Mermaid" as a child and even practiced swimming with her legs bound together, which made this role extra-easy for her.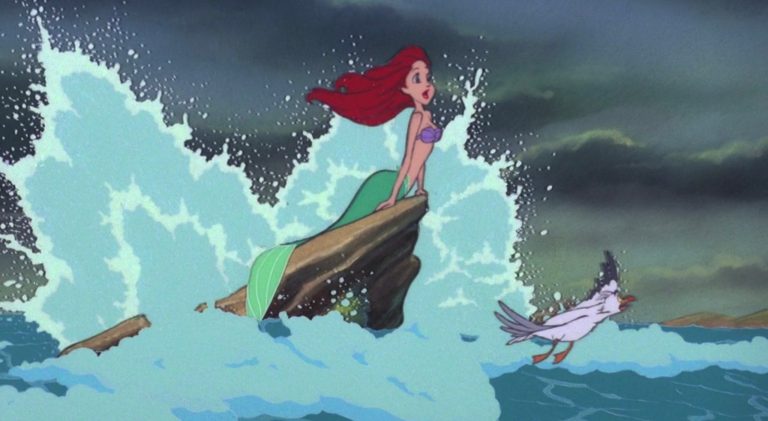 Disney's instant animated classic is based on the Hans Christian Andersen story but with some modifications, such as an arch-villainess named Ursula who was said to be based on the male drag queen Divine. As the movie begins, Ariel the mermaid lives underwater and is ruled by her father Triton until the day she decides to visit the world above the sea. There, she falls in love with a prince named Eric and must strike a deal with the evil Ursula in order to become human long enough to make Eric her own.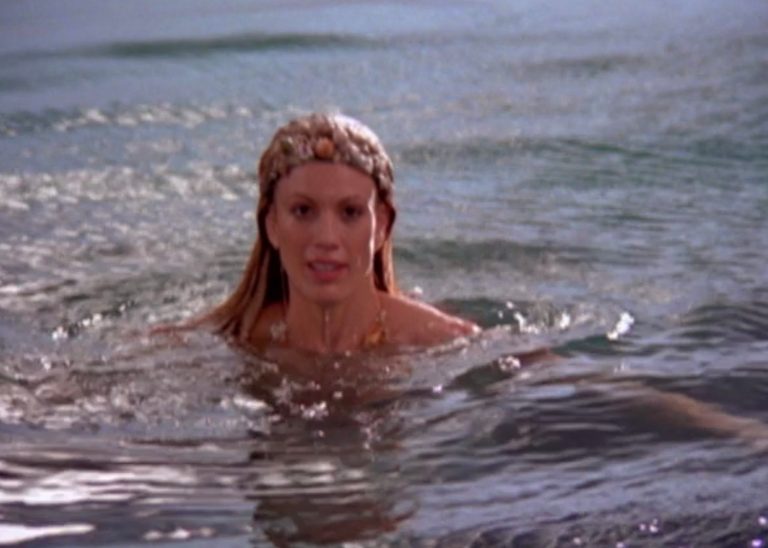 This Disney Channel Original Movie is a unique coming-of-age story involving a thirteen-year-old boy named Cody (Chez Starbuck) whose body starts changing during puberty, but not in the way that most boys' bodies change—he starts generating low levels of electricity, has dreams that he can stay long times underwater without needing to come up for air, and finds that his hands become sticky and develop scales when he's exposed to water. He then learns that he was adopted and his biological mother was a mermaid.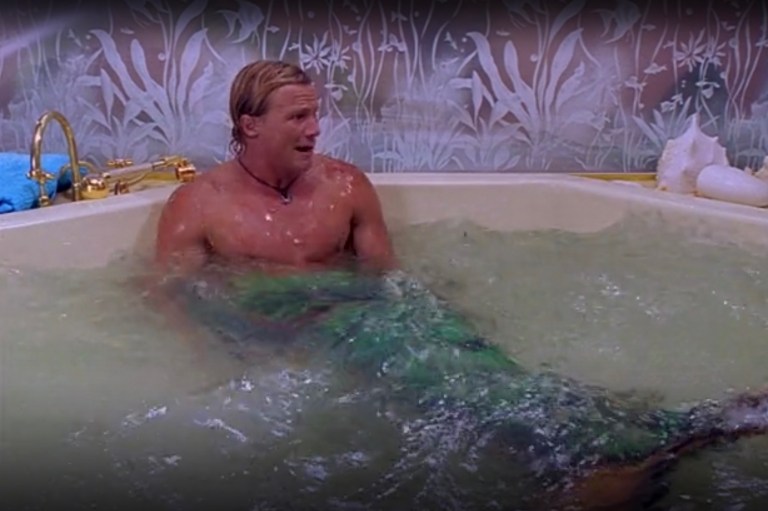 This TV movie based on the hit television series Sabrina the Teenage Witch stars Melissa Joan Hart reprising her title role, but this time she travels to Australia with her friend Gwen. Upon arrival, she meets a muscular and charming merman named Barnaby, who lives in a secret mermaid colony. Sabrina falls in love with Barnaby and makes it her mission to protect the colony from discovery by a biologist with bad intentions and capitalist industrialists who seek to economically exploit the colony.
Dagon is a biblical sea god worshiped by heretics in the Old Testament. In this cinematic reworking of two different H. P. Lovecraft short stories, a vicious sea storm shipwrecks a young couple ashore on a dark, perpetually rainy, and gloomy Spanish seaside town. At first it seems as if the town is entirely abandoned, but as the horror unfolds, the couple realizes that they're trapped in a town where the residents have "webbed hands and feet, shockingly wide and flabby lips, glassy, bulging eyes, and other features less pleasant to recall," and they worship the evil sea god Dagon.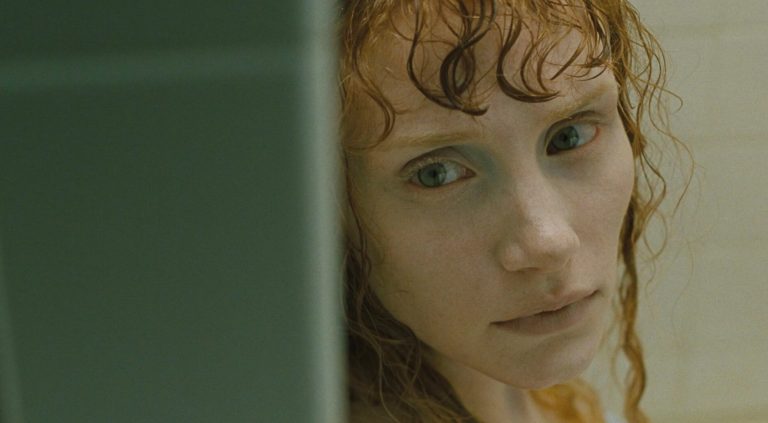 In this children's tale from M. Night Shyamalan, an apartment-building superintendent named Cleveland Heep (Paul Giamatti) rescues a young woman (Bryce Dallas Howard, daughter of Ron Howard) from the pool that it's his duty to keep clean. Then, to his horror and amazement, he realizes that she's actually a water nymph (similar to a mermaid) from a kids' bedtime story and is desperately trying to find her way back home despite all the landlocked creatures who seek to prevent her from ever going back home.
Good girl Kelly (Kristina Klebe) and fun-loving Lucy (Natalie Burn) are two American girls seeking a getaway in the Mediterranean Sea, where the water is crystal-clear by day but murky-black at night. They meet up with a college friend named Alex who Lucy hasn't seen in years, but to her dismay, he's already married. Ignoring the warnings of a crusty seaman named Niko (Franco Nero), they all wind up stuck on an abandoned prison island and are systematically preyed upon by a man-eating mermaid with an insatiable lust for blood.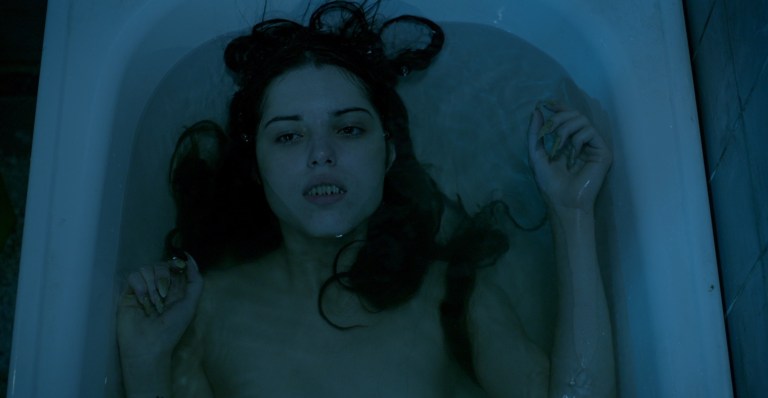 In this Polish mix of fantasy, horror, romance, and music that was originally released as Córki dancingu, two mermaid sisters are adopted as entertainers into a Warsaw cabaret during the 1980s. One of the sisters earnestly seeks to integrate with humans and fall in love, while the other simply wants to feast on human flesh. A Film a Day by Sonia called it "a very unique and dark take on the famous tale by Hans Christian Andersen."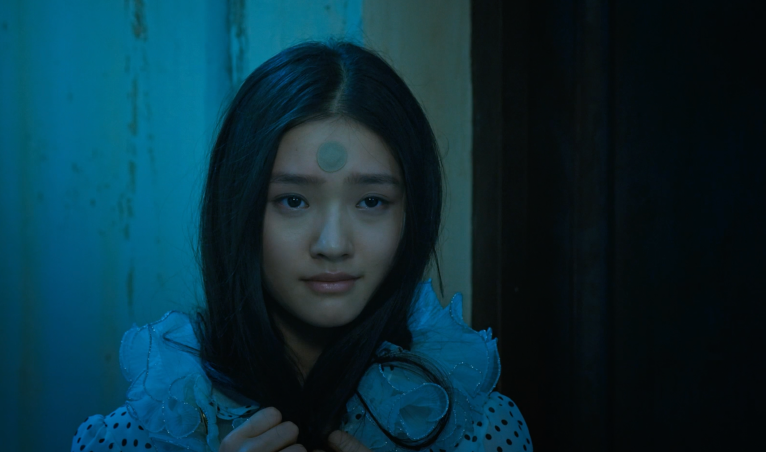 Released in China as Mei ren yu, this romcom fantasy by actor-producer-director Stephen Chow stars Deng Chao as Liu Xuan, an arrogant and tacky billionaire who has made his money by inventing sonar technology whose collateral effect was to obliterate all sea life within its range. Naturally, this infuriates a nearby colony of merfolk, who send a beautiful but naive mermaid named Shan (Lin Yun) on a mission to kill him. But instead, the unlikely pair fall in love.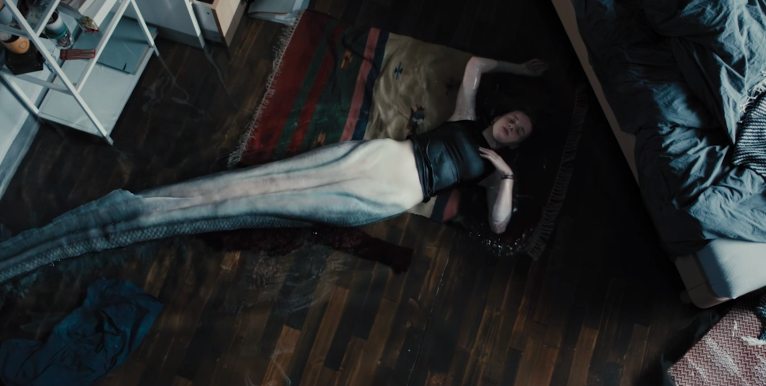 In what can be seen as the female analogue to The Thirteenth Year, Mia (Luna Wedler) is a 15-year-old girl who appears to be normal but can't explain why her body is undergoing such radical transformations during puberty. Her adolescence is complicated by the fact that her uncaring father has forced the family to move far away, and Mia struggles both with her parents and the new kids at school, desperately trying at every turn to hide the fact that her body seems to be in the process of transforming into that of a partial sea creature.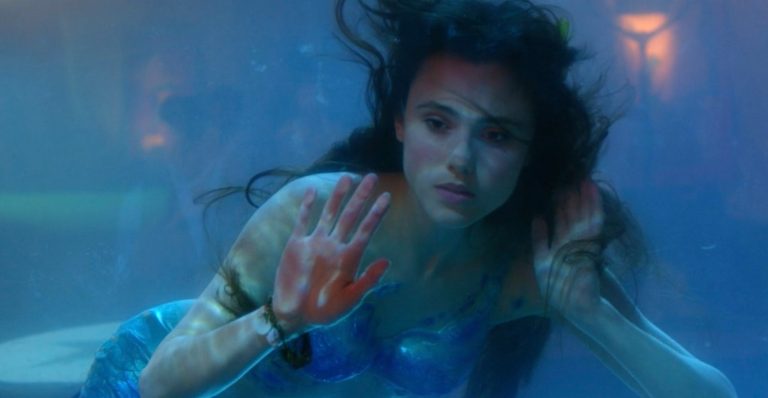 A grandmother tells her two granddaughters a new version of The Little Mermaid in which a mermaid princess gets duped by an evil wizard who steals her soul and prevents her from ever returning to her ocean home. The granddaughters do not believe the story, so the grandmother relates a true tale of a girl she knew in Mississippi who actually met a mermaid who was kept as a sideshow freak in a glass tank. The mermaid was able to escape the tank and heal the grandmother's friend before returning to the sea.
Filmed on a minuscule budget of only $85,000, Mermaid Down involves two seasoned fishermen who regale one another with stories of mermaids while getting drunk at a bar. One of them bets the other that he knows how to catch a mermaid and cut off her tail—which, to his rival's surprise, he does on his first attempt. But after he cuts off her tail, a stranger who just happens to be a psychologist intervenes and takes custody of the girl. But instead of realizing she's actually a mermaid, he diagnoses her as mentally ill and keeps her locked away with other mental patients in a hold under his ship's deck.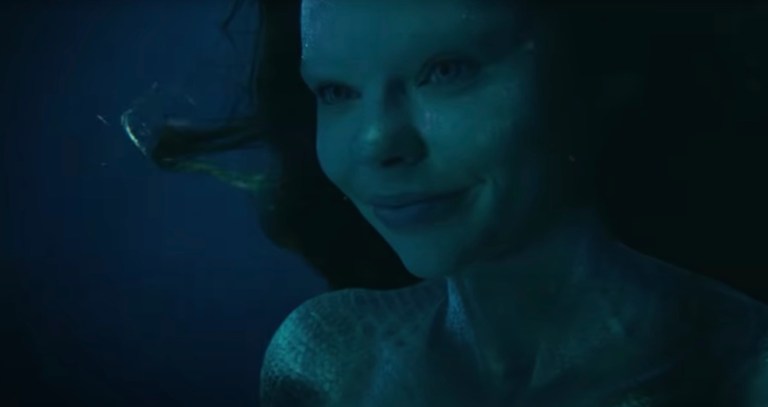 This was a TV series that played for three seasons on the Freeform channel from 2018 to 2020. It is set in the seaside town of Bristol Cove, WA, famous throughout the centuries for its legends of mermaids and mermen. One day during the first season, a mysterious woman appears in search of her older sister and begins stirring chaos in the town. In the second season, more strange "people" appear in town, all of them merfolk. By the third season, Bristol Cove had been invaded by hordes of merfolk who have taken it upon themselves to overthrow humankind.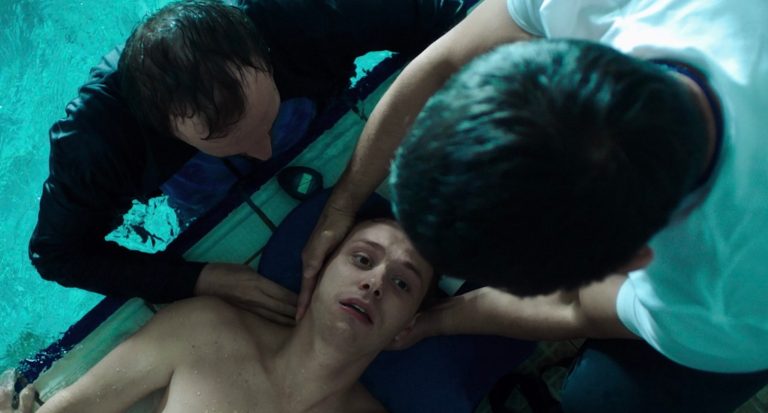 Released in Russia as Rusalka: Ozero myortvykh, this movie tells the story of a sea nymph who falls deeply in love with a human male and wants to take him down to live with her forever in her aquatic kingdom, where tradition dictates that she must spend eternity. Tradition also dictates that mermaids must not consort with or fall in love with humans—but does she have the power of will to break with tradition and succeed?
More Mermaid Movies
Miranda (1948) a mermaid seduces a young married physician and convinces him to take her to London.
Beach Blanket Bingo (1965) a subplot in this Frankie Avalon and Annette Funicello comedy involves a dimwit who falls in love with a mermaid.
Mermaids (1990) despite the title, this comedy starring Cher and Cristina Ricci is a conventional comedy that takes place entirely on land and does not feature half-human/half-fish creatures.
Hook (1991) in this retelling of the classic tale of Peter Pan, a man falls in the water and is greeted by a group of majestic and beautiful mermaids.
Zoolander (2001) Merman………. MERMAN! Merman………. MERMAN! 😉
Harry Potter & The Goblet Of Fire (2005) features merpeoples, which have similar traits to mermaids.
Aquamarine (2006) three young girls discover that a mermaid is living in their swimming pool. It stars Emma Roberts, Joanna "JoJo" Levesque, and Sara Paxton.
Pirates of the Caribbean: On Stranger Tides (2011) features mermaids but they are not the main focus of the film.
A Mermaid's Tale (2017) a girl on the cusp of adolescence befriends a teenage mermaid, and their special bond may help to resolve an ancient family feud.
The Little Mermaid II: Return to the Sea (2000) after marrying Prince Eric, Ariel must focus her energies on their daughter Melody, who is threatened by the sister of the evil sea witch Ursula.
Scales: A Mermaids Tale (2017) a young girl just turned 12, and realizes she is a mermaid in this kids movie.
Aquaman (2018) this underwater world features Mera, the queen of the sea and while she is not technically a mermaid, she has some mermaid-like abilities.
The Lighthouse (2019) – This psychological horror movie from Robert Eggers features a mermaid as part of Ephraim's (Robert Pattinson) descent into madness.
A Mermaid in Paris (2020) a young French lad finds an injured mermaid, and falls in love.
The Kings Daughter (2021) starring Pierce Brosnan, this is a fantasy love movie about a king capturing a mermaid and using her life force.